Ensuring Inclusion and Integration through Intercultural Education
India has undergone significant social, cultural, demographic and economic change since the year 1991, with the adoption of new economic policy of Liberalisation, Privatisation and Globalisation. Until that stage, the population was heterogeneous, to a limited extent. But after the LPG policy the migration patterns changed in India.
There has been a significant increase in migration to urban areas along with transnational movements, both among males and females. The new destination for them in the process of migration presents the state of transition of the cultures of migrated people. The benefit of migration is the opportunities to develop into both a multi-lingual and intercultural society, (only if the process of integration in host countries works efficiently and the policies change periodically). Thus new set of Diaspora population profile presents us with both new opportunities and challenges. One of the challenges and opportunity is to acknowledge, appreciate and celebrate the cultural heritage unique to each different group whilst at the same time realising that this is contributing to a shared collective awareness of Indian identity, which is constantly evolving. Migrants in India, represent some 200 nationalities, and a heterogeneous group. They have different cultures, languages and levels of education. A minority may not have received a basic education prior to arriving in India, whilst the majority are highly educated, many to post- graduate level. Some may not be working in jobs commensurate with their qualifications and experience. There is need of heterogeneity approaches which see continued cultural difference and highlight local cultural autonomy, cultural resistance to homogenization, cultural clashes and polarization and distinct subjective experiences of globalization. (Robinson, 2007). Thus, in a world that is experiencing rapid changes education has a major role to play in promoting social cohesion and peaceful coexistence, through programmes that encourage dialogue between students of different cultures, beliefs and religions. Education can make an important and meaningful contribution to sustainable and tolerant societies.
Intercultural Education
Interculturality is a dynamic concept and refers to evolving relations between cultural groups. It has been defined as "the existence and equitable interaction of diverse cultures and the possibility of generating shared cultural expressions through dialogue and mutual respect. Interculturality presupposes multiculturalism and results from 'intercultural' exchange and dialogue on the local, regional, national or international level. As a minimum, intercultural education requires majorities to learn about the minorities and their cultural and traditions while minorities must similarly learn about other minorities in the same society as well as about the majorities. (Eide, 1999). Intercultural education, according to the National Council for Curriculum and Assessment (NCCA, 2006), sensitises the learner to the idea that humans have naturally developed a range of different ways of life, customs and worldviews, and that this breadth of human life enriches all. It is education, which promotes equality and human rights, challenges unfair discrimination, and promotes the values upon which equality is built. Thus, Intercultural Education Strategy aims to ensure that all students experience an education that respects the diversity of values, beliefs, languages and traditions in Indian society and is conducted in a spirit of partnership. Therefore, schools can play a role in the development of an intercultural society when they are assisted with ensuring that inclusion and integration within an intercultural learning environment become the norm. Intercultural education in schools cannot be just a simple 'add on' to the regular curriculum. It needs to concern the learning environment as a whole, as well as other dimensions of educational processes, such as school life and decision making, teacher education and capacity building, curricula, languages of instruction, pedagogy, teaching learning materials etc. This can be done through the inclusion of multiple perspectives and voices. The development of inclusive curricula that contain learning about the languages, histories and cultures of non-dominant groups in society is one important example.
Existing Scenario in India
Fundamental values underlying Intercultural education are respect for human rights and rule of law, intercultural values, and openness to world democracy. In India there already exist diversity in cultures and tradition. Indians are subconsciously more aware about other cultures and this awareness subtly contributes to an understanding about other's viewpoint. Indians have by default an implicit compassion for other cultures. Indian schools deal with students from different cultures. Their backgrounds differ in terms of parent's education, religion, socio economic status, household and family norm, also they differ in values and attitudes, lifestyles, abilities/disabilities, and ethnicity, in case of urban schools even nationality. Ethnicity or nationality is therefore only one of the factors that make our classrooms diverse and thus influences our student's culture. But in the existing Indian scenario the contemporary education is at a crossroads and facing multiple challenges related to equity, equality and quality, there is a need to evolve multi-pronged, context-specific strategies for addressing the needs of children from diverse backgrounds.
Time and again government policies attempt to address issues related to equity, equality and quality concerns in education. The National Policy on Education, 1968 and the National Policy on Education, 1986 addresses these issues. Both these policies laid special emphasis on removal of disparity and equalize educational opportunity by attending to the specific needs of those who had so far been denied equality. These policies lay special stress upon making education a vehicle of social transformation and empowerment. The Right of Children to Free and Compulsory Education Act (RTE), 2009 is another attempt of government to make primary education for all mandatory. To give effect to the recommendations of commissions, policy initiatives and legal provisions have been made by central and state agencies and civil society to provide education to all irrespective of gender, caste, class, faith and location. A plethora of schools run by different agencies, i.e. government, government aided, private and those managed by minority institutions, provide access to children from diverse backgrounds. Several national schemes such as the District Primary Education Programme (DPEP), 1994, Sarva Shiksha Abhiyan (SSA), 2001 and the Rashtriya Madhyamik Shiksha Abhiyan (RMSA), 2010 have worked towards fulfilling the unfinished agenda of education for all at different levels. SSA also developed and implemented innovative training model, for primary school teachers in the tribal areas of Orissa. The model focused on attitudinal training of teachers and their sensitization to tribal language, culture and knowledge systems
Various innovative experiments in school reforms have been taken up by civil society organizations as well as in the government sector in different parts of the country. These experiments have attempted curriculum design, development of teaching-learning methods and materials, and teacher development with child-centered inclusive perspectives. These have shown encouraging results in terms of the learning achievement of children from diverse backgrounds. Indian schools can transform total school environment with the help of pedagogy that aims at achieving equity and equal educational opportunities for all of the nation's children, including socio-economically disadvantaged and ethnic minorities in the micro cultures. The Activity Based Learning methodology introduced in response to the poor learning levels amongst children and uninteresting classroom processes is a step towards creating inclusive classrooms. The most notable feature of the reform is its focus on changing classrooms, in terms of methodology, the role of teachers, classroom organization and classroom environment as a whole. Although many efforts are made towards making diverse classroom interesting there is a need for preparation of text books, supplementary materials and bridge courses in the mother tongue of the learners for better comprehension of subject. In addition, multilingualism and bilingual approaches needs to be explored. Equity pedagogy also requires teacher to develop an understanding of the different learning styles students develop from their own cultural upbringing so that educators can employ alternative instructional strategies to help all students learn the key concepts, principles, facts, and generalizations in the various content areas and academic disciplines. To be able to do this, teachers will need to develop pedagogical knowledge, skills, and dispositions that allow them to adapt alternative teaching methods or modify instructional strategies in culturally diverse classrooms. School and classroom climates must also be changed so that academic success is achievable by students from all cultural groups. Therefore, dealing with intercultural education requires adequate understanding of the demographics of the students, culture, and race in popular culture, and development of social action skills. It also emphasizes the clearing up of myths and stereotypes associated with gender, age, and the various races and ethnic groups by stressing basic human similarities (Nieto, 1996). Apart from this, Intercultural education promotes developing an awareness of discrimination such as cultural racism, sexism, classism, and other forms of prejudice and discrimination.
Conclusion
There have been many demographic changes in India in recent years. The educational policies and programs therefore are reviewed in light of contemporary circumstances. The development of an intercultural education strategy acknowledged these demographic changes, which are reflected in the education system. But alongside the adequate development of learners' intercultural competence can't be achieved exclusively through policies and programs. Without teachers' sensitiveness and understanding of the diverse student community in the classroom students' progress cannot be achieved. It is clear that professional growth commitment and motivation of teachers is essential. Thus, through the combined effort from institutions and education agencies, teachers can fulfil their responsibilities with a greater confidence. The Schools must create congenial classroom environment that address the emotional make-up of children and encourage them to voice their opinions and feelings without fear of being intimidated. The creation of such an atmosphere would go a long way in strengthening the bonds between teachers, children and the school. Integration of context specific technology in classroom processes and multiple activities conducted in schools would help in skill development of children from diverse origins for self-reliance.
International Relations Degree: Jobs You Can Pursue with It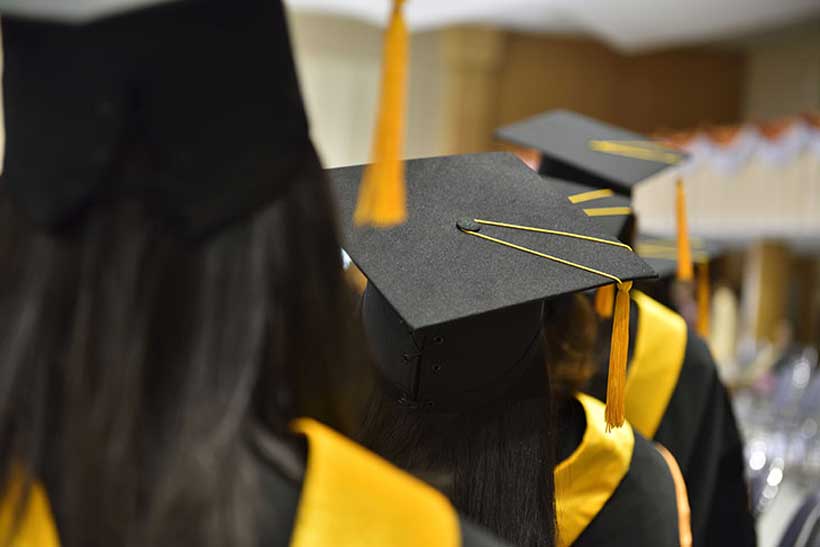 If you are interested in working in an international environment or company, you have probably thought about pursuing an international relations degree. Doing this opens many career doors, not only in world affairs or government. There are many rewarding careers you can pursue with an international relations degree, as you study a lot of distinct fields.
As a student, you are probably already looking for career opportunities, as you want to know what jobs you can apply to with this degree. Well, you should know that there are many and you have plenty of opportunities to choose from, depending on your goals, values, and what you like. So, what are the jobs you can pursue with an international relations degree? Find out below.
Political Consultant
If you love politics and want to be active in this field, then maybe you could consider a job as a political consultant. What would be your responsibilities and tasks? Well, you are responsible for the image of a politician. This means you run campaigns to promote them and do press releases that endorse the image of the candidate. You have a lot of work, especially during campaign time that precedes the voting. You are kind of a PR, but for a politician. And this means you will interact with a lot of people and organizations, but companies too that can support your campaign and legislative changes.
If you decide to get an international relations degree, you will get the education you need to be an excellent political consultant. You will be introduced to a wide diversity of fields that prepare you for this, such as business, sales, public relations, and of course, politics. As a college student, you will learn about foreign policy, human rights, international finance, global democratization, and many more. And, of course, you will have to complete many assignments and write essays on these topics too. Studying international relations might feel challenging at times so you can use an essay maker to polish your writing skills and expand your knowledge. Writing skills are crucial, no matter the job you choose to pursue with your international relations degree.
Intelligence Specialist
With an international relations degree, you can get a job in the federal government as an intelligence specialist. This is a great opportunity to work for a state security agency, especially if you have always dreamed of doing this. National security is crucial for every country and these agencies, whether they are federal or military, are always searching for the best professionals to take this job. Your main duties would be collecting and analyzing information that is crucial for national security.
This means that you will work and take care of highly classified documents and files. But you also need to keep an eye on everything, as identifying the threats to national security is the main job. Getting an education and earning your international relations degree is not enough for being an intelligence specialist. You will need to undergo highly specialized training that will prepare you for handling sensitive documents and situations.
International Marketing Specialist
The world is changing at a fast pace and we need to adapt to it. Companies and businesses around the world are looking to increase their revenue and profits and many of them extend to other countries too. International organizations should always adapt to the culture of every country they are present in but promote a unified business model and view across the whole organization too. So, with an international relations degree, you can take a job as an international marketing specialist. Your responsibilities would be to take care of the marketing strategy, but also identify the main points and tactics you can use in every country.
You might focus on a specific country, but your main duty would be to find effective ways to increase the brand awareness of the company you work for. You will need to predict changes in marketing trends, identify risks, and, of course, find innovative and creative ways to promote the organization's products and services among its target audience.
Final Thoughts
An international relations degree opens a lot of career doors and it comes with so many opportunities of working in the government or international environment. Depending on what you like doing and what your career goals are, you can work for a federal institution, international company or organization, or politician, but also in the economics and law domain. Keep an open mind for the opportunities that lie ahead.
Let girls be girls, not brides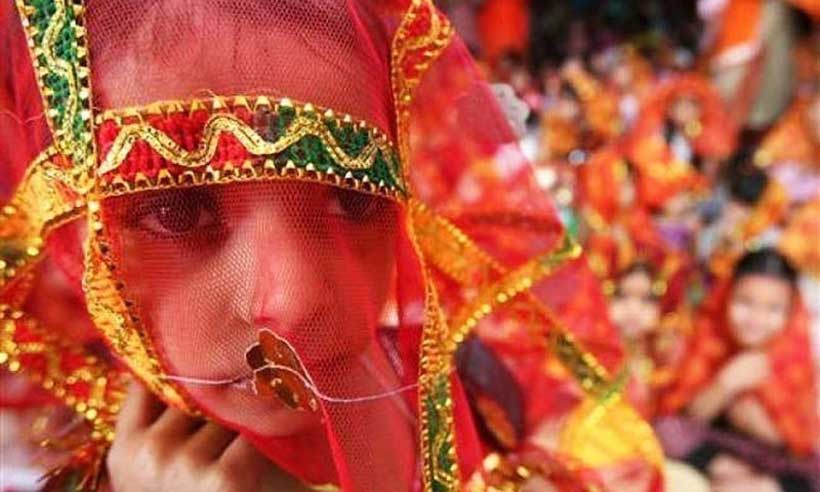 Child marriage is very common menace in Pakistan and is deeply ingrained in traditional, societal, and customary norms. Yet it indicates a severe abuse of the human rights of girls. One in three girls in Pakistan get married before becoming 18 years old (Demographic and Health Survey 2012-13).
A girl's access to a sound and secure childhood, a good education that can lead to better employability, civic and political empowerment are all violated through early marriages. With 1821 child brides in 2020, Pakistan was placed sixth among nations with the highest number of child brides. Girls lose their childhood and future opportunities when they are married as minors. Girls who marry are less likely to complete their education and are more vulnerable to abuse, marital rape, and health problems. Furthermore, child marriage puts girls at risk for unsafe births, ulceration, STDs, and maybe even death. Also, teenage girls are more likely than women in their 20s to pass away due to difficulties during pregnancy. Firstborn children of women who were 16 years old, 17 years old, and 18-19 years old at the time of birth experienced death rates that were, respectively, 2-4 times, and 1.2-1.5 times higher than those of mothers who were 23 to 25 years old. This is an unfortunate truth, that while the humankind has reached the moon and mars, our women are still dying from unsafe births.
This threat has also been documented in a number of previous articles. However, the latest event of the forced marriage of a young girl from Balochistan, who was just five years old, has shaken me from the core. The girl's father filed a FIR with the Khuzdar Police Station alleging that his daughter was forced into marriage as a result of regional and tribal beliefs. After the FIR was filed, the Federal Shariah Court Chief Justice took suo-motu notice of the situation and stated that the act appeared to be against both the 1973 Constitution of the Islamic Republic of Pakistan and Islam.
Factors behind forced marriages in Pakistan
There are several factors why early age marriages are prevalent in Pakistan. The majority of these causes include: permissive legislation; a failure to enforce existing laws; the treatment of children as slaves; a primitive feudal class fabric; lack of public awareness of the negative effects of child marriages; widespread poverty; Watta Satta (Weddings between the children of siblings or the exchange of girls in marriage between two households.) underlying trafficking; Concept of Vani (Another harmful tradition is the offering of girls, frequently minors, in marriage or enslavement to a family who has wronged them as payment to settle disputes) and a lack of political will on the part of the government. The inadequacy of birth registration system and lack of responsiveness is a major contributor to forced marriages. The age of the child or children at the time of marriage can be falsified because birth registration for minors, especially girls, is hardly given priority here. Moreover, there is no unified, impartial, or robust child rights associations that might keep an eye on violations of children's rights, specially female teens.
Legislations
The Prevention of Anti-Women Practices (Criminal Law Amendment) Act 2011, which has "reinforced protections for women against discrimination and abuse," was passed in Pakistan in 2012, according to the country's National UPR report to the HRC. Forced marriages, child marriages, and other social customs that are harmful to women are being made illegal.
The following headings represent how the Committee on the Rights of the Child addressed the problem of child or early marriages in its Final Report and Recommendations (2009): the child's definition, Non-discrimination, respecting the child's opinions, teenagers' health, harmful societal customs, Trafficking and selling
The International Covenant on Civil and Political Rights and the Convention on the Elimination of Discrimination Against Women, whose Article 16 affirms that every woman has the right to get into matrimony "just with her free and unconditional approval," have both been signed and ratified by Pakistan.
Pakistan has joined the Child Rights Convention, which requires state parties to uphold children's rights to freedom of thought, conscience, and religion in Article 14.
The Sindh Provisional Assembly unanimously approved the Bill on November 2016 to put an end to forced marriages and conversions. The bill was compellingly prevented by the agitation of the Islamist groups and parties, and was never enacted into law.
Recommendations
First, it seems that nobody in Pakistan, including a lot of women, cares about the precarious status of women. In reality, some educated working women are subjected to so much harassment from men, their families, and society at large that they lack the strength to fight back against their critics. Therefore, the small group of women representatives campaigning for the rights of marginalised women in Pakistan deserve special recognition for their bravery in standing up for and promoting women's rights despite the fact that doing so would subject them to harassment from males and society.
The government should spend on education particularly in marginalized areas of Pakistan where majority girls have no access to even primary education. Instead of just being a consequence of financial adversity, social conservatism may also contribute to the educational disparity between boys and girls. Long-term policy considerations need to be taken. Lack of maternal education would have a detrimental impact on future generations and is, therefore, just as important as boys' education because it is believed that mothers' education plays a significant part in children's overall development and a complete generation.
Forced marriage victims are also denied access to their most basic yet important right, good education. Here, I want to share a story of a 17 year old advocate fighting child marriages from Swat. Given that it was customary in her household for girls to enter into marriage when they are old enough to fetch water, she was getting married to a taxi driver just at tender age of 11. In an interview, she stated:
"I bravely told my family that if they get me married to that person, I will file a case against them in law. Firstly, them and my community didn't support me, even denigrated me. But now they do. One human being with conviction can bring the change"
Moreover, police need to be given the capacity to look into the culprits and take appropriate action. I definitely do not mean "Freedom From Law" or "No Accountability" when I talk about empowerment. To ensure that the complaints filed get noticed and are addressed, rigorous policies regarding the institution of police must be devised and put into effect along with increase in the severity of punishments for such activities.
All those engaged in a child marriage, including the parents of the bride and groom as well as the person who solemnises the marriage; the NikahKhwan shall face serious punishment.
The legal age for marriage should be the same for both sexes, which is 18 years. However, the system for registering births needs to be improved. Nadra needs to implement a digital birth registration system that is systematic and reliable.
Today is the day when we are officially 8 billion people living on Earth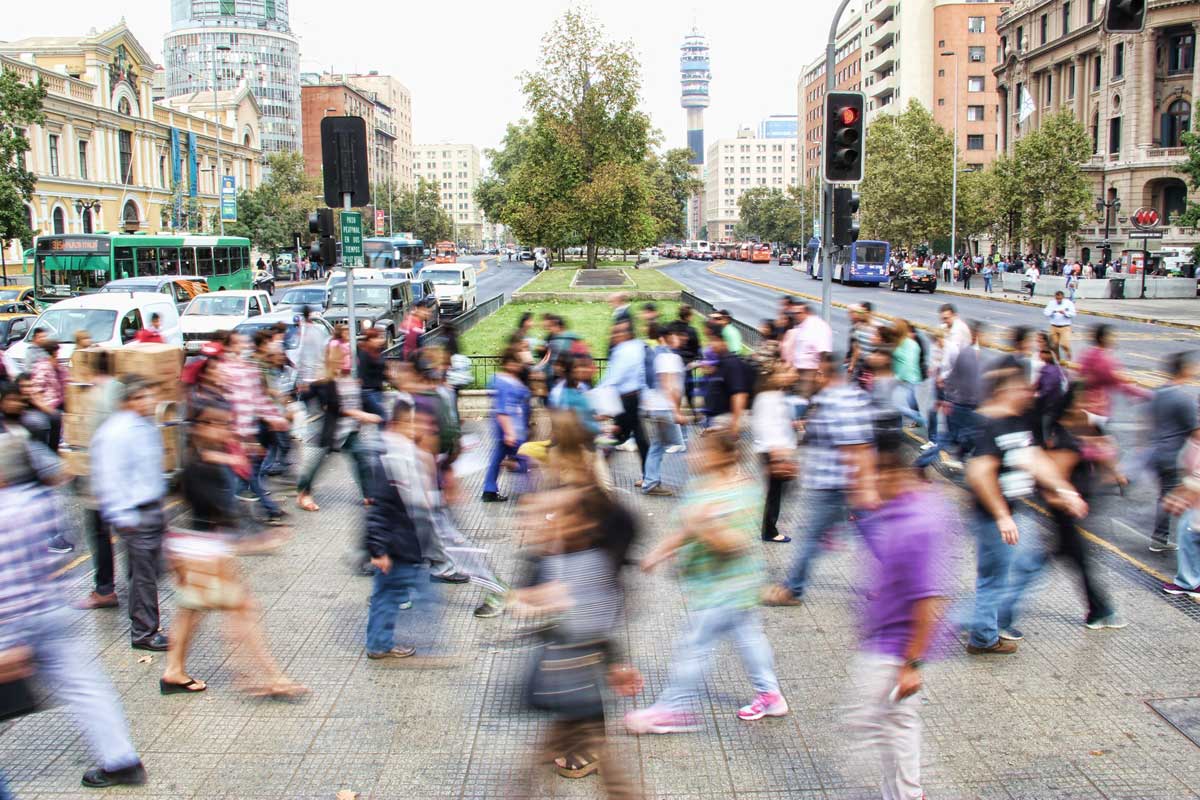 Authors: Petra Nahmias. Tanja Sejersen, Thomas Spoorenberg, Vanessa Steinmayer*
The world is due to reach 8 billion people today, November 15! This very precise date hides an uncomfortable truth – we don't really know exactly how many people there are in the world. This is especially true in lower-income countries; those where population growth is increasingly concentrated. While these milestones such as reaching 8 billion people are important in raising public awareness of population issues – such as unmet needs for family planning or changing population-age-structures – they can give a somewhat misleading impression of the certainty of our knowledge on population.
The population in Asia and the Pacific reached 4.67 billion in 2021, accounting for 59 per cent of the world's population. The region is projected to be home to 5.17 billion people by 2050. But for both the regional and global population, there is actually a large degree of uncertainty over the exact number.
So how do we know when the world will reach 8 billion?
The day on which the world reaches 8 billion is determined by experts in the Population Division of the United Nations Department of Economic and Social Affairs and is based on estimates and projections for each country.
In order to determine the population size, we need to know the population at a particular point in time and consider changes as a result of births, deaths and cross-border migration, with migration being the most difficult to estimate.
The figure of 8 billion for the global population comes from the aggregation of the populations of all countries and areas of the world. Every two years, the Population Division releases a set of revised and updated population estimates, the World Population Prospects, starting from 1950 to 2021, and projections, from 2022 to 2100, for all the 237 countries and areas of the world. The population of each country or area is calculated by applying separately trends and levels of births by sex, and deaths and migration for each age and sex group of the known population of a specific earlier year. The national population is then projected forward by age and sex to come up with an estimate or a projection for each year, disaggregated by age and sex.
However, the production of quality population estimates and projections is dependent on the collection of reliable and timely demographic data from civil registration and vital statistics systems, population censuses, population registers and household sample surveys. Even today, in 2022, this collection of basic demographic information remains a challenge.
Many countries in Asia and the Pacific are far from achieving universal registration of births and deaths, which means they use surveys and censuses to calculate vital statistics and population estimates. While these sources can provide very important data of the situation at a particular time, they cannot provide continuous and timely data. The preferred source of vital statistics is a comprehensive civil registration system that collects information soon after the birth or death occurs. Because civil registration should be compulsory and universal, the resulting vital statistics are comprehensive and accurate and not subject to response or sampling errors that arise when vital statistics are estimated using household surveys or censuses.
An additional challenge is presented by the lack of census data and other survey data. Some countries have not conducted a population census in decades, while many countries postponed the most recent census due to the COVID-19 pandemic. For example, the census of India, accounting for some one-sixth of humanity, was delayed to 2023.
Will we know when we reach 9 billion?
Current projections suggest that we will reach 9 billion people in 15 years. We hope that by then we will have significantly improved the quality and availability of population data. We probably still won't know the exact date but countries, the UN and development partners are working to make sure that we can determine it more accurately than we can now.
One example is how, in recognition of the importance of CRVS systems, governments in Asia and the Pacific are collectively working to achieve their common goals as listed in the Ministerial Declarations to "Get Every One in the Picture" and "Building a More Resilient Future with Inclusive Civil Registration and Vital Statistics". Accordingly, participating governments developed the Regional Action Framework on CRVS in Asia and the Pacific, which includes goals on universal birth and death registration and the production and dissemination of accurate, complete and timely statistics, including basic population estimates. We have seen progress since the beginning of the Decade and we hope to accelerate it. Another example is work to improve the use of administrative data for censuses in the region.
Countries have also committed to improving data collection in the Ministerial Declaration of the Sixth Asia-Pacific Population and Development and ESCAP supports endeavours in that regard. Furthermore, the Population Division works to strengthen national capacities to estimate and analyse population levels and trends and other demographic indicators.
With these efforts and many more to come, we will hopefully be able to say with a bit more certainty when we really do reach 9 billion.
*Petra Nahmias Chief, Population and Social Statistics Section,  Tanja Sejersen Statistician,  Thomas Spoorenberg Population Affairs Officer, Population Division, Department of Economic and Social Affairs, Vanessa Steinmayer Population Affairs Officer