The Global Economy is Failing 35% of the World's Talent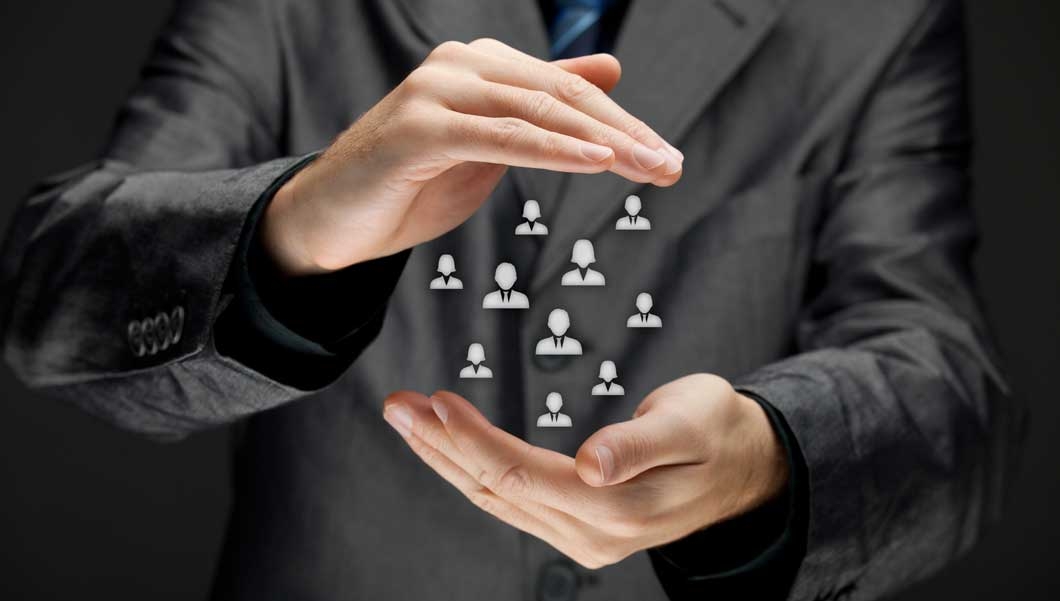 Rich and poor countries alike are missing huge opportunities when it comes to making the most of their populations' economic potential, with only 65% on average of the world's talent being optimized during all stages of the working life time, according to the World Economic Forum's Human Capital Report 2016.
The purpose of the report is to help countries assess the outcomes of past and present policies and investments in education and skills and provide guidance on how to prepare the workforce for the future demands of the global economy. In addition to measuring the 130 countries that comprise the Report's Human Capital Index, it also analyzes a mix of public and private data from online platforms such as Care.com, LinkedIn, Uber and Upwork to generate insights on skills gaps and the potential of the online gig economy.
"Today's transition to the Fourth Industrial Revolution, combined with a crisis of governance, creates an urgent need for the world's educators and employers to fundamentally rethink human capital through dialogue and partnerships. The adaptation of educational institutions, labour market policy and workplaces are crucial to growth, equality and social stability," said Klaus Schwab, Founder and Executive Chairman of the World Economic Forum.
The Human Capital Index 2016
Across the Index, a total of 19 nations that have tapped 80% of their human capital potential or more. In addition to these 19 countries, 40 countries score between 70% and 80%. A further 38 countries score between 60% and 70%, while 28 countries score between 50% and 60%. Five countries in the Index remain below 50% in 2016.
At the top, Norway (2) and Switzerland (3) are nearly tied and gaining ground on Finland's top position. All three are effectively utilizing about 85% of their full human capital potential. Japan (4) rises one rank in this year's Index, with greater potential to be tapped by closing the gender gap. New Zealand (6), the other country in the top 10 from the East Asia and the Pacific region, rises three ranks since last year. Sweden (5) also rises one rank in this year's Index, slightly outperforming its neighbour Denmark (7). The Netherlands (8) and Belgium (10) maintain their respective rankings while Canada (9) drops five ranks since last year.
Taking a regional perspective, on average only one region—North America—passes the 80% threshold, even though the United States (24) lags its northern neighbour by a considerable margin. Two regions—Western Europe and Eastern Europe and Central Asia—score in the 70% to 80% range and three others—East Asia and the Pacific, Latin America and the Caribbean and the Middle East and North Africa—in the 60% to 70% range. Two regions—South Asia and Sub-Saharan Africa—have not yet crossed the 60% average threshold.
Western Europe's three largest economies all fall in the top twenty of the index, led by Germany (11) followed by France (17) and the UK (19). The lower range in the region comprises Italy (34), Portugal (41), Greece (44) and Spain (45). In total, the 28 current member states of the European Union collectively achieve a group average score of 78.48, with 12 member states passing the 80% threshold. The remaining 16 member states all make use of 70% to 80% of their full human capital potential.
The Index covers 22 countries from Eastern Europe and Central Asia. With an overall average score of 75.02, the region ranks in third place globally, after North America and Western Europe. It includes several remarkable success stories with regard to successful human capital potential maximization, including Estonia (15) and Slovenia (16) which both score above the 80% threshold, and the Czech Republic (25), Ukraine (26), the Russian Federation (28), Kazakhstan (29) and Poland (30) all scoring within the top 30. Ukraine's performance is particularly remarkable relative to its GDP per capita levels.
East Asia and the Pacific scores towards the middle of the range of Human Capital Index results, with an overall average score of 69.75. The best performing countries; Japan (4), Singapore (13), and the Republic of Korea (32) are global strongholds of human capital success, while countries such as Cambodia (100), Lao PDR (106) and Myanmar (109) trail the region despite a relatively solid performance relative to their income levels. China (71) scores near the regional and overall Index average with regard to its human capital performance.
The 24 countries from the Latin America and the Caribbean region score in the middle range of the Index, just behind the East Asia and the Pacific region, with an overall average score of 66.95. With the exception of Cuba (36) and Haiti (111), the gap between the best and worst performers in the region is much smaller than for any other region. Chile (51) and Argentina (56) share similar strengths and weaknesses, passing the 70% overall human capital maximization threshold. By contrast, Brazil (83) is lagging behind the regional average.
The Middle East and North Africa region comprises 15 countries that had enough data for coverage in the Index. Of these, only one—Israel (23)—makes it into the top 30 of the Index. The Gulf states, Bahrain (46), Qatar (66), and the United Arab Emirates (69), outperform the rest of the region in terms of making the best use of their human capital potential. The North African nations of Morocco (98), Tunisia (101) and Algeria (117) make up the lower end of the region's rankings, ahead of Yemen (129) and Mauritania (130).
The Index covers six countries from the South Asia region: Sri Lanka (50), Bhutan (91), Bangladesh (104), India (105), Nepal (108) and Pakistan (118). The overall average score for the region is 59.92, behind the Middle East and North Africa and ahead of Sub-Saharan Africa, and all but the top two are yet to reach the 60% threshold with regard to optimizing their human capital potential.
In Sub-Saharan Africa, a cluster of countries, including Mauritius (76), Ghana (84), South Africa (88) and Zambia (90) score in the 60–70% range — placing them ahead of the Middle East and North Africa regional average and on a par with the lower half of the Latin American and East Asia and the Pacific regions. Other economies, however, such as Ethiopia (119) and Nigeria (127) face a range of human capital challenges, including low survival rates for basic education. With an overall average score of 55.44, the Sub-Saharan African region is the lowest-ranked region in the Index. In total, the Index covers 26 countries from the region.
Human capital investment and planning can make a difference to a nation's human capital endowment regardless of where it falls on the global income scale. Creating a virtuous cycle of this nature should be the aim of all countries. That said, there remains a clear correlation between an economy's income level and its capacity to develop and deploy human capital
Results by Age Group
One further finding of the Index is the unequal development and deployment of human capital across the age group spectrum. Of the estimated 7.4 billion people that comprised the world's population at the start of 2016, 26% were aged under 15, a further 16% fell within the 15-24 age group, while 41% fell within the prime working age group of 25-54 year-olds. At the upper end of the world population pyramid, 9% of the world's people fall within the 55-64 age group and 8% are aged 65 and over. Of these, the Index finds that while the world has developed on average 81% of the human capital potential of under-15s, only 66% of the human capital potential of the next age group up, 15-24, has been similarly harnessed. This group is largely being failed when it comes to preparing them with the relevant skills for a successful education-to-employment transition. Those in the 25-54 group are similarly only making use of on average 63% of their human capital potential while the older two age groups are likewise under-utilized, with an average of 67% utilization in the 55-64 age group dropping to 54% for 65 and overs.
Using Big Data to Understand Skills
"The new platforms and technologies of the Fourth Industrial Revolution present unprecedented amounts of data with which to complement official statistics, although for now these insights represent particular membership bases, composed of digitally-connected subsets of the populations of selected economies. Through a unique partnership, the Report leverages LinkedIn's Economic Graph to generate further insights – fully recognizing that unlike international data, these insights have limitations. For example, they provide an overview of a relatively high-skilled, digitally connected subset of the populations of selected economies:
Employers and employees need to start thinking about skill bundles, not job titles: While employees and employers often rely on academic degrees and previous job titles to determine fitness for a new role, a key finding in the report reveals that job titles can mean different things in different industries and geographies. The higher the skills overlap between two industries, the easier it is to transfer between them. For example, there is little skills overlap between LinkedIn members with the job title "data analyst" in the market research and oil & energy industries. By contrast, data analysts in the financial services and consumer retail industries exhibit very similar skills.
Re-skilling may be easier than we thought: Taking a focus on skills rather than jobs may broaden the talent pool for employers – and create new opportunities for workers. For example, only about 84,000 of LinkedIn's 430 million members have the job titles "Data Scientist" or "Data Analyst", a highly in-demand profession for which many employers report shortages. However analysis of the skills reveals an additional 9.7 million members that possess one or more of the primary or sub-skills for Data Scientist and Data Analyst, among which 600,000 have at least five of these skills. While this clearly does not make them data scientists, data such as this provides a wider range of options for developing new talent through a relatively modest amount of supplemental training.
Countries need to maximize learning at school and at work: Combining the Human Capital Index findings on skills diversity acquired through education with the LinkedIn findings on skills diversity acquired in the workforce highlights major differences across national boundaries. For example, Norway, Belgium, Spain, Switzerland and Portugal perform well on both skills diversity in both education and the workforce, while Australia and Romania perform relatively poorly on both areas. In the United States and Canada, the education system enables people to enter work with a relatively diverse set of skills, but these same people have less of an opportunity to diversify their skills in the workforce. In other countries, including France, Brazil and Colombia, opportunities to diversify skills by 'learning on the job' appear to be stronger than during the education system, where learning appears more concentrated around a narrower set of skills.
Understanding data can help countries manage brain drain and gain: Whether driven by declining opportunities within a country, or growing demand within others, in-demand workers go where there is opportunity. Mapping the skills flows between economies offers an unprecedented opportunity for governments, businesses and employees alike to understand skills hotspots in near real-time. Economic Graph data analysed by LinkedIn for the Report shows how countries are gaining or losing in-demand skills. For example, Australia, Chile and the United Arab Emirates are all leading their regions in gaining technology-related skills while countries such Greece—but also Canada and Finland—are losing them.
"Creating economic opportunity for every member of the global workforce is a defining issue of our time," said Jeff Weiner, Chief Executive Officer, LinkedIn. "We've charted the supply, demand, and flow of talent as we've mapped the Economic Graph, and we've uncovered clear opportunities for governments and employers to capitalize on the potential of their workforce at much higher rates. We're committed to providing educators, employers, policymakers, and workers with insights, products and services that narrow skills gaps and improve economies."
Mapping the "Gig Economy"
While the potential and promise of new technologies for enhancing education and lifelong learning has already been well documented, there remains ambiguity around the role of platform technologies when it comes to accelerating and enhancing opportunities for the workforce. Using unique data from LinkedIn as well as public and private data from Uber, Care.com and Upwork, the Report sheds light on the so-called "gig economy" by revealing the diversity and range of platform-enabled work.
The Report finds that although digital formats for connecting people to work are new, the act of ad-hoc work or self-employment is not. With a global average of 13% own-account workers, the world working-age population is already deeply engaged in analogue formats of "gig work". The Report also finds that while own-account work may be growing, particularly own-account work enabled by digital platforms, digital formats remain a very small portion of own-account work in many economies. For example, of all of LinkedIn's nearly half a billion members, less than 3% are freelancers. In addition, digital platforms are growing in both the developed, emerging and developing world, where the number of own-account and informal workers are traditionally higher. The highest numbers of freelancers are in the Media, Entertainment & Information, Professional Services and Consumer Industries and in economies such as Italy, Argentina and Colombia. While some of these freelancers are using technology, most are still relying on traditional analogue ways of building relationships and accessing markets to generate returns for their services.
Moreover, digital work platforms can span a range of both high-skilled, high-wage work and low-skilled, low-wage work. Less evident but equally illuminating is the range of skills and wages within some of these platforms. For example, Care.com data shows the pay premium placed on what is seen as more skilled work, such as tutoring, as opposed to traditional care roles. In addition, platforms such as Upwork are seeing their fastest growth in highly-developed, high-wage, specialist skills building on an already strong base in high-skilled work. The age and gender profiles of platform economy workers are highly diverse and do not always follow patterns in the traditional economy. Finally, to the extent that digital talent platforms make large segments of the labour market more easily visible and measurable, often for the first time, they also provide an unprecedented opportunity for smart regulation.
The Report concludes that instead of passive "techno-optimism" or "techo-pessimism", it is important for policymakers and companies to begin dialogue and action to leverage opportunities and mitigate risks. "The new technologies of the Fourth Industrial Revolution are creating disruptions to work but they are also providing the tools to rapidly enhance human capital. How business and governments react today will determine which future we end up in. The Forum's analysis seeks to provide the insights and space for leaders to understand the changes underway and adapt quickly," said Saadia Zahidi, co-author of the Report and Head of Education, Gender and Work Initiatives.
The Human Capital Index ranks 130 countries on how well they are developing and deploying their human capital, focusing on education, skills and employment. The generational lens used in constructing the index sheds light on age-specific patterns of labour market exclusion and untapped human capital potential. In total, the Human Capital Index covers 46 indicators, using both publicly available data and a limited set of qualitative survey data from the World Economic Forum's Executive Opinion Survey. Details of the methodology can be found on the Report website.
The Human Capital Index is among the set of knowledge tools provided by the World Economic Forum as part of its System Initiative on Education, Gender and Work. The System Initiative produces analysis and insights focused on forecasting the future of work and skills across countries and industry sectors as well as best practices from businesses that are taking the lead in addressing skills gaps and gender gaps. The System Initiative also creates dialogues and public-private collaboration on education, gender and work in several regions of the world and within industry groups.
Financing Options Key to Africa's Transition to Sustainable Energy
A new whitepaper outlining the key considerations in setting the course for Africa's energy future was released today at the 2021 Sustainable Development Impact Summit. The report, "Financing the Future of Energy," outlines Africa's electricity landscape and financing options in context with the global drive to reduce carbon emissions.
Africa's power sector will play a central role in the transition from fossil fuel-driven power generation to a renewable-strong energy mix. According to the whitepaper written in collaboration with Deloitte, the migration to a multi-stakeholder-oriented net-zero power grid is being driven by "the 3Ds:"
Decarbonization: moving from fossil fuel sources to renewables
Decentralization: Shifting from centrally managed generation, transmission, and distribution to decentralized systems
Digitalization: Leveraging digital technology to advance the transition
The report contends that new coalitions and investments with developed nations and NGOs including the World Economic Forum must coordinate and enable countries to leapfrog existing technologies and infrastructure.
"The need for digitally smarter utility platforms and sustainable development programs will guide global leaders in helping to shape equitable and inclusive recovery programs," said Chido Munyati, Head of Africa at the World Economic Forum. "The entire continent remains vulnerable, but this whitepaper offers a view on what are viable financing options that exist today for clean energy sustainability and equitable recovery for all of Africa.
Funding will be the biggest hurdle to ensuring Africa's sustainable transition to Renewables at scale; there are many financing solutions available," said Mario Fernandes, Director, Africa Power Utilities and Renewables, Deloitte. "Africa's winners will be the ones that are able to leverage what exists while creating an enabling environment for the private sector through a Renewables Energy Investment facility."
Case studies in China and India showed that financing solutions for a clean energy transition often involve long cycles. Economic booms in these countries resulted in a significant shift in carbon emissions. Since similar economic booms are expected across Africa, the report highlights how crucial it is to anchor growth in technologies that can enable lower emissions.
While Africa's contribution to greenhouse gas emissions from fossil fuel significantly lags behind those of other continents, it still carries a huge potential to accelerate the transition to a net-zero future. Currently, half of the continent lives without adequate access to electricity. As energy demands increase, the energy gap could be bridged through clean energy alternatives, if the financing solutions are employed now.
Action on Trade is Necessary for Businesses to Unlock Net Zero Targets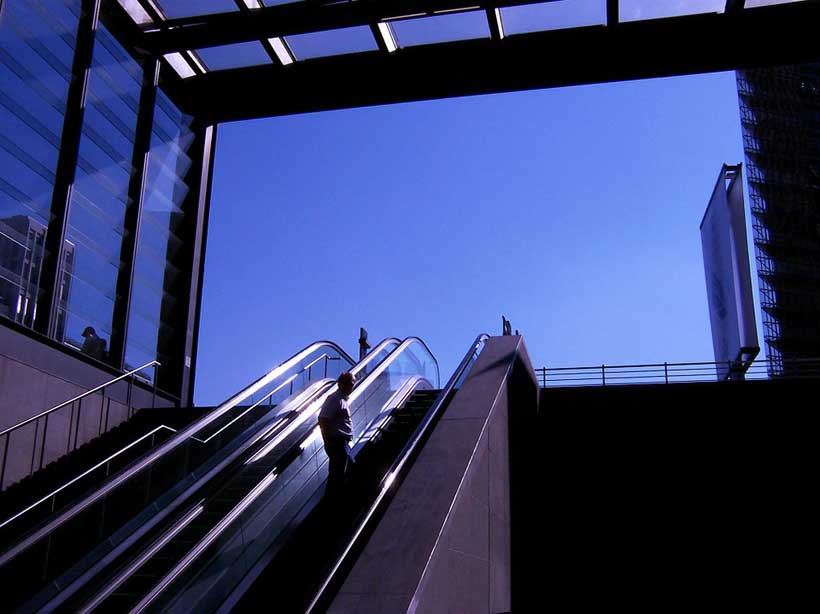 For businesses to reach their emission targets, the global trading system needs to adapt, and businesses are calling for the change.
These are the main findings of the Delivering a Climate Trade Agenda: Industry Insights Report released today by the World Economic Forum, in collaboration with Clifford Chance.
The six-month study is based on research and interviews with global companies, across sectors including transport, energy, manufacturing, and consumer goods. The objective of the research process was to identify necessary changes to the current global trade system and how to better incentivize and accelerate decarbonization. The resulting study outlines eight key actions that, if taken by governments and businesses, could make global trade a better enabler of climate action.
Sean Doherty, Head of International Trade and Investment said: "Traditionally, trade and climate policy-making has happened in separate silos. The urgency of the climate crisis calls for us to break down these silos through public-private cooperation in order to accelerate emissions reductions while achieving prosperity for all. The good news for policy makers is businesses are ready and willing to support this change."
Jessica Gladstone, Partner at Clifford Chance said: "International trade will play a key role in achieving a just transition to a low-carbon sustainable global economy. Businesses stand ready to lead in this transition, but governments can support by ensuring the right legislative and regulatory structures are in place. Our report explores global and domestic policy actions that can create climate-friendly trade that is fair, transparent, and has technology and innovation at its core."
Interviews revealed the following ways for trade to support businesses to decarbonize and grow sustainably:
Tariff reductions on key goods
Addressing non-tariff distortions in parallel
Phasing out fossil fuel subsidies
Building coherence around carbon-based trade policies
Supporting trade in digital and climate-related services
Encouraging climate-smart agriculture
Aligning trade agreements with climate commitments
Facilitating green investment
The chart below provides examples of how the global trading system can through continued dialogue between governments and the private sector put trade to the service of climate action.
The report includes a jointly-authored foreword by the World Trade Organization (WTO) Director General Ngozi Okonjo-Iweala and the United Nations Framework Convention on Climate Change (UNFCCC) Executive Secretary welcoming the insights from business. Major intergovernmental meetings will be held under both organisations in the last quarter of this year.
Business can take steps to encourage alignment of trade rules with climate action. The Forum is today launching a two-year work programme – titled Climate Trade Zero – to support public and private exchange on these issues as part of building a more sustainable trading system.
Many companies also recognized that the transition is taking place at different speeds and levels of intensity across countries and sectors. Interviewees highlighted the importance of providing support and incentives to developing countries, and to supply chain partners in developing countries, to undertake the investments necessary to reduce their emissions.
Appliance standards and labelling is highly effective at reducing energy use
Policies that introduce minimum efficiency performance standards and energy-consumption labelling on appliances and equipment have led to reduced power consumption, lower carbon emissions, and cost savings for consumers, according to analysis published today by the IEA and the 4E Technology Collaboration Programme (4E TCP).

The report's findings are drawn from nearly 400 evaluation studies covering 100 countries, including those with the longest running and strongest appliance policies, such as China, European Union, Japan and the United States.
"The findings from the study are important as they provide evidence that standards and labelling are highly effective policy instruments that bring benefits to consumers as well as lower emissions and lower energy demand," said Brian Motherway, the Head of Energy Efficiency at the IEA.
The study shows the policies have had significant positive impacts:
In countries with long-running policies, appliances are now typically consuming 30% less energy than they would have done otherwise.
In the nine countries/regions for which data were available, such programmes reduced annual electricity consumption by a total of around 1 580 terawatt-hours in 2018 – similar to the total electricity generation of wind and solar energy in those countries.
The programmes that have been operating the longest, such as those in the United States and the European Union, are estimated to deliver annual reductions of around 15% of their current total national electricity consumption. This percentage increases each year as more of the older, less-efficient stock is replaced with equipment that meets new higher efficiency standards.
These energy savings represent a significant financial boon for businesses and householders. In the United States alone, utility customers are now economising USD 60 billion each year, or USD 320 per customer.
Also, the United States, European Union and China together are avoiding annual CO2 emissions of more than 700 million tonnes, equivalent to the total energy-related emissions of Germany.
Well-designed policies encourage product innovation and lead to economies of scale, which reduces the cost of appliances even without accounting for the efficiency gains. For example, in Australia the sticker price of appliances has typically fallen 40% over the last 20 years, while average energy consumption has fallen by a third.
"The message is simple: expanding standards and energy efficiency labelling programmes makes the energy transition challenge easier, more affordable and become a reality," said Jamie Hulan, the Chair of the 4E TCP.
The IEA will continue to collaborate with 4E TCP to enhance and promote the use of such policies. 4E TCP is an international platform for fourteen countries and the European Union to exchange technical and policy information focused on increasing the production and trade in efficient end-use equipment.
Ahead of this November's COP26 Climate Change Conference, the IEA is working with the UK Government via the Super-Efficient Equipment and Appliance Deployment (SEAD) initiative to coordinate and improve international action on product energy efficiency. The United Kingdom is leading the COP26 Product Efficiency Call to Action, which aims to double the efficiency of key global products by 2030, initially focusing on four key energy-consuming products: air conditioners, refrigerators, lighting and industrial motors systems. The IEA is supporting the implementation of this work and helping expand the number of countries ready to make this commitment.