The Global Economy is Failing 35% of the World's Talent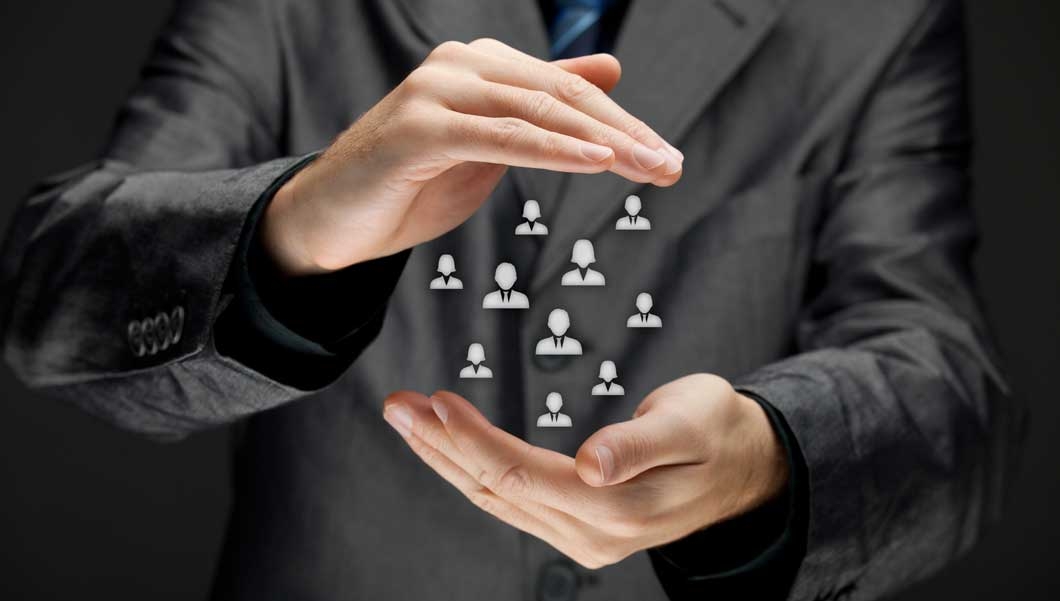 Rich and poor countries alike are missing huge opportunities when it comes to making the most of their populations' economic potential, with only 65% on average of the world's talent being optimized during all stages of the working life time, according to the World Economic Forum's Human Capital Report 2016.
The purpose of the report is to help countries assess the outcomes of past and present policies and investments in education and skills and provide guidance on how to prepare the workforce for the future demands of the global economy. In addition to measuring the 130 countries that comprise the Report's Human Capital Index, it also analyzes a mix of public and private data from online platforms such as Care.com, LinkedIn, Uber and Upwork to generate insights on skills gaps and the potential of the online gig economy.
"Today's transition to the Fourth Industrial Revolution, combined with a crisis of governance, creates an urgent need for the world's educators and employers to fundamentally rethink human capital through dialogue and partnerships. The adaptation of educational institutions, labour market policy and workplaces are crucial to growth, equality and social stability," said Klaus Schwab, Founder and Executive Chairman of the World Economic Forum.
The Human Capital Index 2016
Across the Index, a total of 19 nations that have tapped 80% of their human capital potential or more. In addition to these 19 countries, 40 countries score between 70% and 80%. A further 38 countries score between 60% and 70%, while 28 countries score between 50% and 60%. Five countries in the Index remain below 50% in 2016.
At the top, Norway (2) and Switzerland (3) are nearly tied and gaining ground on Finland's top position. All three are effectively utilizing about 85% of their full human capital potential. Japan (4) rises one rank in this year's Index, with greater potential to be tapped by closing the gender gap. New Zealand (6), the other country in the top 10 from the East Asia and the Pacific region, rises three ranks since last year. Sweden (5) also rises one rank in this year's Index, slightly outperforming its neighbour Denmark (7). The Netherlands (8) and Belgium (10) maintain their respective rankings while Canada (9) drops five ranks since last year.
Taking a regional perspective, on average only one region—North America—passes the 80% threshold, even though the United States (24) lags its northern neighbour by a considerable margin. Two regions—Western Europe and Eastern Europe and Central Asia—score in the 70% to 80% range and three others—East Asia and the Pacific, Latin America and the Caribbean and the Middle East and North Africa—in the 60% to 70% range. Two regions—South Asia and Sub-Saharan Africa—have not yet crossed the 60% average threshold.
Western Europe's three largest economies all fall in the top twenty of the index, led by Germany (11) followed by France (17) and the UK (19). The lower range in the region comprises Italy (34), Portugal (41), Greece (44) and Spain (45). In total, the 28 current member states of the European Union collectively achieve a group average score of 78.48, with 12 member states passing the 80% threshold. The remaining 16 member states all make use of 70% to 80% of their full human capital potential.
The Index covers 22 countries from Eastern Europe and Central Asia. With an overall average score of 75.02, the region ranks in third place globally, after North America and Western Europe. It includes several remarkable success stories with regard to successful human capital potential maximization, including Estonia (15) and Slovenia (16) which both score above the 80% threshold, and the Czech Republic (25), Ukraine (26), the Russian Federation (28), Kazakhstan (29) and Poland (30) all scoring within the top 30. Ukraine's performance is particularly remarkable relative to its GDP per capita levels.
East Asia and the Pacific scores towards the middle of the range of Human Capital Index results, with an overall average score of 69.75. The best performing countries; Japan (4), Singapore (13), and the Republic of Korea (32) are global strongholds of human capital success, while countries such as Cambodia (100), Lao PDR (106) and Myanmar (109) trail the region despite a relatively solid performance relative to their income levels. China (71) scores near the regional and overall Index average with regard to its human capital performance.
The 24 countries from the Latin America and the Caribbean region score in the middle range of the Index, just behind the East Asia and the Pacific region, with an overall average score of 66.95. With the exception of Cuba (36) and Haiti (111), the gap between the best and worst performers in the region is much smaller than for any other region. Chile (51) and Argentina (56) share similar strengths and weaknesses, passing the 70% overall human capital maximization threshold. By contrast, Brazil (83) is lagging behind the regional average.
The Middle East and North Africa region comprises 15 countries that had enough data for coverage in the Index. Of these, only one—Israel (23)—makes it into the top 30 of the Index. The Gulf states, Bahrain (46), Qatar (66), and the United Arab Emirates (69), outperform the rest of the region in terms of making the best use of their human capital potential. The North African nations of Morocco (98), Tunisia (101) and Algeria (117) make up the lower end of the region's rankings, ahead of Yemen (129) and Mauritania (130).
The Index covers six countries from the South Asia region: Sri Lanka (50), Bhutan (91), Bangladesh (104), India (105), Nepal (108) and Pakistan (118). The overall average score for the region is 59.92, behind the Middle East and North Africa and ahead of Sub-Saharan Africa, and all but the top two are yet to reach the 60% threshold with regard to optimizing their human capital potential.
In Sub-Saharan Africa, a cluster of countries, including Mauritius (76), Ghana (84), South Africa (88) and Zambia (90) score in the 60–70% range — placing them ahead of the Middle East and North Africa regional average and on a par with the lower half of the Latin American and East Asia and the Pacific regions. Other economies, however, such as Ethiopia (119) and Nigeria (127) face a range of human capital challenges, including low survival rates for basic education. With an overall average score of 55.44, the Sub-Saharan African region is the lowest-ranked region in the Index. In total, the Index covers 26 countries from the region.
Human capital investment and planning can make a difference to a nation's human capital endowment regardless of where it falls on the global income scale. Creating a virtuous cycle of this nature should be the aim of all countries. That said, there remains a clear correlation between an economy's income level and its capacity to develop and deploy human capital
Results by Age Group
One further finding of the Index is the unequal development and deployment of human capital across the age group spectrum. Of the estimated 7.4 billion people that comprised the world's population at the start of 2016, 26% were aged under 15, a further 16% fell within the 15-24 age group, while 41% fell within the prime working age group of 25-54 year-olds. At the upper end of the world population pyramid, 9% of the world's people fall within the 55-64 age group and 8% are aged 65 and over. Of these, the Index finds that while the world has developed on average 81% of the human capital potential of under-15s, only 66% of the human capital potential of the next age group up, 15-24, has been similarly harnessed. This group is largely being failed when it comes to preparing them with the relevant skills for a successful education-to-employment transition. Those in the 25-54 group are similarly only making use of on average 63% of their human capital potential while the older two age groups are likewise under-utilized, with an average of 67% utilization in the 55-64 age group dropping to 54% for 65 and overs.
Using Big Data to Understand Skills
"The new platforms and technologies of the Fourth Industrial Revolution present unprecedented amounts of data with which to complement official statistics, although for now these insights represent particular membership bases, composed of digitally-connected subsets of the populations of selected economies. Through a unique partnership, the Report leverages LinkedIn's Economic Graph to generate further insights – fully recognizing that unlike international data, these insights have limitations. For example, they provide an overview of a relatively high-skilled, digitally connected subset of the populations of selected economies:
Employers and employees need to start thinking about skill bundles, not job titles: While employees and employers often rely on academic degrees and previous job titles to determine fitness for a new role, a key finding in the report reveals that job titles can mean different things in different industries and geographies. The higher the skills overlap between two industries, the easier it is to transfer between them. For example, there is little skills overlap between LinkedIn members with the job title "data analyst" in the market research and oil & energy industries. By contrast, data analysts in the financial services and consumer retail industries exhibit very similar skills.
Re-skilling may be easier than we thought: Taking a focus on skills rather than jobs may broaden the talent pool for employers – and create new opportunities for workers. For example, only about 84,000 of LinkedIn's 430 million members have the job titles "Data Scientist" or "Data Analyst", a highly in-demand profession for which many employers report shortages. However analysis of the skills reveals an additional 9.7 million members that possess one or more of the primary or sub-skills for Data Scientist and Data Analyst, among which 600,000 have at least five of these skills. While this clearly does not make them data scientists, data such as this provides a wider range of options for developing new talent through a relatively modest amount of supplemental training.
Countries need to maximize learning at school and at work: Combining the Human Capital Index findings on skills diversity acquired through education with the LinkedIn findings on skills diversity acquired in the workforce highlights major differences across national boundaries. For example, Norway, Belgium, Spain, Switzerland and Portugal perform well on both skills diversity in both education and the workforce, while Australia and Romania perform relatively poorly on both areas. In the United States and Canada, the education system enables people to enter work with a relatively diverse set of skills, but these same people have less of an opportunity to diversify their skills in the workforce. In other countries, including France, Brazil and Colombia, opportunities to diversify skills by 'learning on the job' appear to be stronger than during the education system, where learning appears more concentrated around a narrower set of skills.
Understanding data can help countries manage brain drain and gain: Whether driven by declining opportunities within a country, or growing demand within others, in-demand workers go where there is opportunity. Mapping the skills flows between economies offers an unprecedented opportunity for governments, businesses and employees alike to understand skills hotspots in near real-time. Economic Graph data analysed by LinkedIn for the Report shows how countries are gaining or losing in-demand skills. For example, Australia, Chile and the United Arab Emirates are all leading their regions in gaining technology-related skills while countries such Greece—but also Canada and Finland—are losing them.
"Creating economic opportunity for every member of the global workforce is a defining issue of our time," said Jeff Weiner, Chief Executive Officer, LinkedIn. "We've charted the supply, demand, and flow of talent as we've mapped the Economic Graph, and we've uncovered clear opportunities for governments and employers to capitalize on the potential of their workforce at much higher rates. We're committed to providing educators, employers, policymakers, and workers with insights, products and services that narrow skills gaps and improve economies."
Mapping the "Gig Economy"
While the potential and promise of new technologies for enhancing education and lifelong learning has already been well documented, there remains ambiguity around the role of platform technologies when it comes to accelerating and enhancing opportunities for the workforce. Using unique data from LinkedIn as well as public and private data from Uber, Care.com and Upwork, the Report sheds light on the so-called "gig economy" by revealing the diversity and range of platform-enabled work.
The Report finds that although digital formats for connecting people to work are new, the act of ad-hoc work or self-employment is not. With a global average of 13% own-account workers, the world working-age population is already deeply engaged in analogue formats of "gig work". The Report also finds that while own-account work may be growing, particularly own-account work enabled by digital platforms, digital formats remain a very small portion of own-account work in many economies. For example, of all of LinkedIn's nearly half a billion members, less than 3% are freelancers. In addition, digital platforms are growing in both the developed, emerging and developing world, where the number of own-account and informal workers are traditionally higher. The highest numbers of freelancers are in the Media, Entertainment & Information, Professional Services and Consumer Industries and in economies such as Italy, Argentina and Colombia. While some of these freelancers are using technology, most are still relying on traditional analogue ways of building relationships and accessing markets to generate returns for their services.
Moreover, digital work platforms can span a range of both high-skilled, high-wage work and low-skilled, low-wage work. Less evident but equally illuminating is the range of skills and wages within some of these platforms. For example, Care.com data shows the pay premium placed on what is seen as more skilled work, such as tutoring, as opposed to traditional care roles. In addition, platforms such as Upwork are seeing their fastest growth in highly-developed, high-wage, specialist skills building on an already strong base in high-skilled work. The age and gender profiles of platform economy workers are highly diverse and do not always follow patterns in the traditional economy. Finally, to the extent that digital talent platforms make large segments of the labour market more easily visible and measurable, often for the first time, they also provide an unprecedented opportunity for smart regulation.
The Report concludes that instead of passive "techno-optimism" or "techo-pessimism", it is important for policymakers and companies to begin dialogue and action to leverage opportunities and mitigate risks. "The new technologies of the Fourth Industrial Revolution are creating disruptions to work but they are also providing the tools to rapidly enhance human capital. How business and governments react today will determine which future we end up in. The Forum's analysis seeks to provide the insights and space for leaders to understand the changes underway and adapt quickly," said Saadia Zahidi, co-author of the Report and Head of Education, Gender and Work Initiatives.
The Human Capital Index ranks 130 countries on how well they are developing and deploying their human capital, focusing on education, skills and employment. The generational lens used in constructing the index sheds light on age-specific patterns of labour market exclusion and untapped human capital potential. In total, the Human Capital Index covers 46 indicators, using both publicly available data and a limited set of qualitative survey data from the World Economic Forum's Executive Opinion Survey. Details of the methodology can be found on the Report website.
The Human Capital Index is among the set of knowledge tools provided by the World Economic Forum as part of its System Initiative on Education, Gender and Work. The System Initiative produces analysis and insights focused on forecasting the future of work and skills across countries and industry sectors as well as best practices from businesses that are taking the lead in addressing skills gaps and gender gaps. The System Initiative also creates dialogues and public-private collaboration on education, gender and work in several regions of the world and within industry groups.
4IR Tech Can Fast Track 70% of Sustainable Development Goals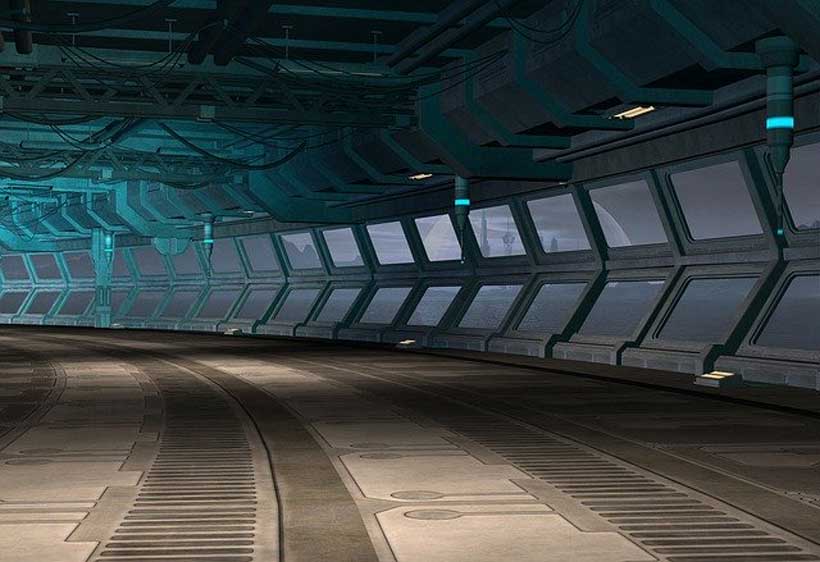 2030 is the "Decade of Delivery" to achieve the Sustainable Development Goals – yet the gap between where we are, and where we need to be is significant. A new report, Unlocking Technology for the Global Goals, finds that 4IR technology can play a major role in bridging this gap, but new commitments and partnerships will be necessary to move beyond technological optimism.
Over 300 use cases of emerging technologies, including Artificial Intelligence (AI), Blockchain, Internet of Things, 5G and drones were analysed to build the case for how 4IR technologies could do more to accelerate progress towards the Global Goals.
Across the Goals, and their 169 targets, 70% could be enabled by 4IR technology applications already in use today. Current 4IR tech was found to play an important role for 10 of the Global Goals, in particular: Health (Goal 3), Clean Energy (Goal 7), and Industry, Innovation and Infrastructure (Goal 9).
The World Economic Forum report, written in collaboration with PWC, found that the extent to which these technologies are already providing positive contributions. It highlights barriers and risks to scaling up 4IR solutions and outlines what needs to be done to unlock the enormous potential. Overall new technologies are shown to offer 'high' impact on more than half of the Goals. The study also finds that big data platforms and AI are already supporting progress on every Global Goal.
"There is a huge untapped opportunity to harness new technologies to accelerate progress on the Global Goals," said Celine Herweijer, Partner and Global Innovation and Sustainability Leader, PwC UK. "It's time to move from celebrating so-called Tech for Good use cases to assertively directing technology at society's biggest challenges – such as climate change and inequality."
The analysis shows that today's applications of 4IR technologies related to the Global Goals tend to focus on areas with strong private sector commercial benefits, including energy, industry and healthcare. Underlying barriers, from lack of basic infrastructure, expertise and data, to adequate market incentives and business models, must be addressed to shift this reality.
To help close the gap between technology's potential and the slow rate of progress, the Forum is supporting the launch of Frontier 2030 at the 2020 World Economic Forum Annual Meeting in Davos. Frontier 2030 sets out an ambitious aim: to mobilize technology companies, governments, international organizations, investors and civil society to tackle the barriers that prevent 4IR technology from being scaled up to address the Global Goals.
"We have good reason for technology optimism, but we also need a good dose of technology realism," said Antonia Gawel, Head of Innovation and Circular Economy, World Economic Forum. "4IR technologies are tools that still require commitment, policies and partnerships to put them to work in the service of the Global Goals. With Frontier 2030 and UpLink – our digital platform to engage Gen Z and entrepreneurs in meeting the SDGs – we will make this happen."
Higher Productivity is Key to Thailand's Future Economic Growth and Prosperity
Thailand's growth slowed to an estimated 2.5 percent in 2019 from 4.1 percent in 2018, due to external and domestic factors. The economy is projected to pick up moderately to 2.7 percent in 2020 as private consumption recovers and investment picks up due to the implementation of large public infrastructure projects. As Thailand seeks to transition to high-income status by 2037, boosting productivity and reviving private investment will be critical, according to the World Bank's Thailand Economic Monitor report, released today.
Global economic growth is forecast to edge up to 2.5 percent in 2020 as investment and trade gradually recover from last year's significant weakness but downward risks persist. These risks include a re-escalation of trade tensions and trade policy uncertainty, a sharper-than expected downturn in major economies, and financial turmoil in emerging market and developing economies.
"A continued deceleration of economic activity in large economies, China, the Euro Area, and the United States, could have adverse repercussions across the East Asia region, through weaker demand for exports and the disruptions of global value chains," said Birgit Hansl, World Bank Country Manager for Thailand. "Financial investment, commodity, and confidence channels could further weaken the global economy and adversely impact Thailand's exports."
In 2019, declining exports and growing weaknesses in domestic demand were the key drivers of the slowdown in growth in Thailand. Agricultural commodity exports declined by 7 percent in the first three quarters of 2019, led by sharp decreases in export volumes for major products such as rice and rubber. Manufacturing exports declined by 6 percent in the same period, with electronics exports hardest hit. Thailand's strong currency, which has appreciated by 8.9 percent since last year, making the baht the strongest it has been in six years, has also impacted international tourism and merchandise exports.
The government has responded swiftly to the growth slowdown, through accommodative monetary policies and a fiscal stimulus package to boost economic growth. Going forward, the report recommends the governments consider policies to enhance the effectiveness of the stimulus by focusing on implementing major public investment projects, improving the efficiency of public investment management, and providing social protection coverage for vulnerable families.
The recent growth slowdown has highlighted Thailand's long-run structural constraints, with slowing investments and low productivity growth. In the last decade, Thailand's productivity growth has fallen to 1.3 percent over 2010-2016 from 3.6 percent over 1999-2007. Private investment has halved from 30 percent of GDP in 1997 to 15 percent in 2018, as foreign direct investments slowed, and progress stalled on projects under the Eastern Economic Corridor.
The report projects that if current trends continue, with no significant pickup in investment and productivity growth, Thailand's average annual growth rate will remain below 3 percent. To achieve its vision of being a high-income country by 2037, Thailand will need to sustain long-run growth rates of above 5 percent, which would require a productivity growth rate of 3 percent and increase investment to 40 percent of GDP.
"Boosting productivity will be a critical part of Thailand's long-term structural reform," said Kiatipong Ariyapruchya, World Bank Senior Economist for Thailand. "Increasing productivity, particularly of manufacturing firms, will depend on increasing competition and openness to foreign direct investments, and improving skills."
Sustaining higher productivity growth will require removing constraints that prevents new firms, especially foreign firms, and skilled professionals from entering the domestic market. These constraints include lifting restrictive laws, particularly for the services sector, implementing the new Competition Act with clear guidelines related to state-owned enterprises and price controls, and developing policies to build the skills and human capital needed for an innovative knowledge-based economy.
ADB History Book Explains Asia's Five Decades of Economic Success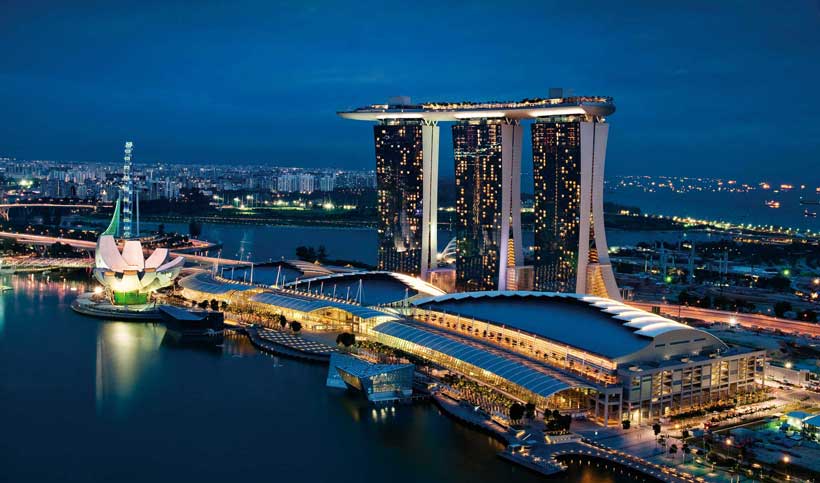 Sound economic policies and strong institutions have transformed Asia and the Pacific over the past five decades into a center of global dynamism, according to a new book from the Asian Development Bank (ADB). The book—Asia's Journey to Prosperity: Policy, Market, and Technology Over 50 Years—explains the reasons for Asia's economic success, while cautioning against complacency.
Developing Asia's share of global gross domestic product (GDP) rose from 4% in 1960 to 24% in 2018. Including Australia, Japan, and New Zealand, the share increased from 13% to 34%. During the same period, developing Asia's per capita GDP grew 15-fold (in constant 2010 United States dollars), from $330 to $4,903, boosting incomes and lifting hundreds of millions out of poverty.
"In 1966, when ADB was established, developing economies in the Asia and Pacific region were very poor. There was pessimism about prospects for industrialization and broad development. But the region's performance over the past 50 years has surpassed expectations by any measure—be it economic growth, structural transformation, poverty reduction, or improvement in health and education," said ADB President Mr. Takehiko Nakao.
The book emphasizes that there is no such thing as a unique "Asian Consensus" in the region's journey to prosperity. Rather, the policies pursued in Asia can be explained by standard economic theories, not so different from those prescribed by the "Washington Consensus" set of policies. Economic transformation in the region came about in much the same ways as in many developed economies. What was important was that many Asian countries took a pragmatic approach. They implemented import liberalization, opening up of foreign direct investment, financial sector deregulation, and capital account liberalization in a sequential way and based on meeting certain conditions.
In the past half century, many Asian countries enjoyed a "demographic dividend" and benefited from rapid technological progress, globalization, and the generally open trade and investment regimes of developed countries. However, even with favorable demographic and external conditions, the process of economic growth is not automatic.
Asia's postwar economic success owed much to creating effective policies and strong institutions. It was supported by governments' pragmatism in making policy choices, decisiveness in introducing reforms, and an ability to learn from their own and other's achievements and mistakes. In many countries, a clear vision for the future, which is often championed by forward-looking leaders and shared across a wide spectrum of social groups, contributed to broad-based growth and made a difference, especially when backed by a competent bureaucracy.
Over time, Asian economies adopted open trade and investment policies; facilitated agricultural modernization and industrial transformation; supported technological progress; invested in education and health; mobilized the high level of domestic savings for productive investments; promoted infrastructure development; pursued sound macroeconomic policies; and implemented policies for poverty reduction and inclusiveness.
The book notes that Asia should not be complacent and that it is too early to describe the 21st century as the "Asian Century". Developing Asia still faces pockets of persistent poverty, increasing income inequality, large gender gaps, environmental degradation, and climate change. Millions still lack adequate access to health, education, electricity, and safe drinking water. Mr. Nakao also pointed out that it will take more time for Asia to become as influential as the West has been over the last five centuries. Asia must continue to make efforts to strengthen its institutions, contribute to the development of science and technology, assume more responsibilities in tackling global issues, and articulate its own ideas.
The book was produced by a diverse ADB team, led by the management group of the Economic Research and Regional Cooperation Department and the President himself, over 3 years. It provides a broad historical overview of rapid transformation in all ADB's 46 developing economies, beyond the newly industrialized economies and several Southeast Asian countries discussed by the well-known 1993 World Bank publication, The East Asian Miracle. It considers a longer time horizon from the immediate postwar period to the present, capturing the transition from centrally planned systems to market-oriented economies. In writing, the team tried to make the book as interesting as possible by including anecdotes, data, and country examples.
The book consists of 15 chapters: (i) an overview of 50 years of development; (ii) the roles of markets and the state; (iii) industrial transformation; (iv) land reform and green revolution; (v) technological progress; (vi) education, health and demographics; (vii) investment and saving; (viii) infrastructure (energy, transport, water, and telecommunication); (ix) trade and foreign direct investment; (x) macroeconomic policies; (xi) poverty reduction and income equality; (xii) gender and development; (xiii) environmental sustainability and climate change; (xiv) multilateral and bilateral development finance; and (xv) regional cooperation. Several chapters benefit from contributions by staff engaged in ADB operations.