After Paris Climate Agreement, A World of Renewable Energy Is Emerging
The global climate change agreement reached in Paris at the end of last year is proving to be a game-changer in driving global shifts in the energy market.
"Ever since Paris, we have observed changes in dynamics of supply and demand," said Han Wenke, Director-General of the Energy Research Institute (ERI) in China. "World energy is at a transition point." He added: "We see growth in low-carbon sources. The future energy mix will be non-fossil based, and high-pollution, high-carbon energy sources will be phased out in the next 50-100 years."
In this transition, a key driver is the move from centralized energy to distributed systems, in which consumers have more control of sources of energy and how they are used. "There is a revolution in energy around the world," reckoned Iain Conn, Chief Executive Officer of UK-based energy group Centrica, the parent company of British Gas. "Paris has changed things from top-down solutions to bottom-up solutions. We now know what we need to do. But there is no single answer."
What is clear, Conn argued, is that "power has shifted towards the customer." With more choice in energy sources and the growth in data on customer demand and usage, there is a shift to distributed energy systems, which is driving further the diversification of energy sources, Conn observed. Other factors are more widespread knowledge of how to deliver and use energy efficiently and the framing of smarter regulation.
To be sure, fossil fuels will continue to dominate – and carbon emissions are still going to rise for some time. "Energy is a long-term decision we have to make," stressed Geoffrey Qhena, Chief Executive Officer of the Industrial Development Corporation of South Africa (IDC). "It is key for industrial development. We have to allow for coal in the medium term, while at the same time accelerating renewables." Even a small shift from coal to natural gas removes from the atmosphere a significant amount of greenhouse gases, Conn reminded participants.
"The priority focus now is on low carbon," said Gao Jifan, Chairman and Chief Executive Officer of Trina Solar. In China and India, governments have accorded strategic importance to their efforts to promote clean energy, he remarked. "Low carbon is inevitable. But to achieve it, we need to join forces." This means the collaboration of industry, technology companies particularly in the area of storage, financial institutions to support the development of technology and new industries, and of course governments. "To support low-carbon energy, we need clear policy measures to safeguard development," Gao explained.
The Paris climate change agreement will be a major driver of change in the energy sector for the next 15 years, concurred Changhua Wu, Director, China, of TIR Consulting. Yet, "no matter what the scenarios, coal will continue to be part of the energy structure, so solving the coal issue in this region is still part of the dynamics. Clean energy requires systems change and all technologies to play a role." Wu told participants that cities can become major platforms for delivering the solutions needed to achieve a low-carbon environment.
China, which is now the largest clean-energy market, will play a key role in catalysing the emergence of the new world of renewable energy. Conn noted that China is making efforts to reduce the intensity of energy per unit of GDP and is showing signs of opening its energy market to real competition. According to Gao, China has ambitious plans for building its wind and solar capacity.
While the government has yet to release the energy section of its 13th Five-Year Plan, indications are that it continues the decade-long campaign to reduce greenhouse gas emissions and provides a blueprint for further energy-sector reforms to fit China's goal of delivering medium-high, stable and sustainable growth. "If China can work over the next five to 15 years to build a new energy mix, this will benefit China's and global development," Han concluded.
Covid-19, Lockdown and Migratory Birds: International Perspective
In India, especially in the northern parts, this is a period of spring. A much-favored time for the visit of migratory birds, who migrate every year along global flyways between continents in search for breeding grounds in Europe, to warmer feeding grounds in sub-Saharan Africa. But due to habitat loss, land reclamation, poaching and changes in global agricultural pattern the migratory birds have suffered significantly across the world.
However, due to COVID-19 threat humans are forced to stay inside their houses and as a result nature is reviving. Two major contributors to this revival are: lowering of pollution level, and limited human interference. Migratory birds can fly freely without human interference or threat. This article explores the protection to their life and existence was acknowledged under various international documents.
International protection for flyways
Billions of birds of the avian world migrate vast distances across the globe twice a year. Avian species migrate along mainly similar and well-established routes known as fly­ways. The idea of a structured instrument for the flyway was first suggested in the International Union for Conservation of Nature(IUCN) document of 1983. A flyway is broadly defined as the migration route of a population, species or group of species of birds, between a breeding area, through a series of staging sites (passage) and non- breeding area (wintering area).The Ramsar Convention, 1971 (Ramsar Convention) provides for the protection of many important areas for migratory waterfowl, especially in the Western Palearctic region and in North and West Africa. Most of the States falling in these regions are parties to Ramsar Convention.
The Agreement of African–Eurasian Flyway(AEWA) stretches from Canada and the Russian Federation to the southernmost tip of Africa, covering 119 range-States covering Europe, parts of Asia and Canada, the Middle East and Africa. Currently, 77 countries and the European Union are contracting party to AEWA.
The Central Asian Flyway(CAF) covers migration routes of waterbirds from the northernmost breeding grounds in the Siberia to wintering grounds in West and South Asia, the Maldives and the Indian Ocean territory. Geographically this flyway region covers thirty countries of North, Central and South Asia and Trans-Caucasus. CAF, is entirely within the Northern Hemisphere, and is the shortest flyway in the world.
The overlap between AEWA and CAF
The overlap between the area of CAF and AEWA was concluded in 1995 at The Hague. It was agreed amongst the governing bodies of these agreements that they will work together to enable the parties in taking informed decision on the implementation or extension of safeguards agreed amongst them. Sixteen out of the thirty countries encompassed by the CAF are located in the AEWA Agreement Area. For instance, during the seasonal movements within the Indian subcon­tinent, more than 300 species travel along the CAF including bar-headed goose (Anserindicus), the world's highest altitude migrant. India's nearly 175 spe­cies of migratory birds are using the CAF areas including Siberia, Mongolia, Iran, Afghanistan and Gulf countries.
Wholesome international convention on protection for migratory birds
In international law, birds are protected within the four broader framework, namelyRamsar Convention, Convention on International Trade in Endangered Species of Fauna and Flora (CITES), 1973, Convention on Migratory Species (CMS), 1979 and Convention on Biological Diversity (CBD) , 1992.The CITES, multilateral treaty, with twenty-five articles which are treated as 'Magna Carta' for wild animals and birds by most of conservationists in the world. It accords varying degrees of protection to more than 33,000 species but only a relatively small number of migratory bird species as Appendix I contains certain birds of prey and cranes and Appendix II includes all birds of prey. The CMS, adopted in Bonn, is an intergovernmental treaty concerned with the conservation of wildlife and habi­tats under the aegis of the UNEP.The Convention is therefore applicable to almost 2,000 species of birds, nearly a quarter of all existing species. CMS a powerful instrument aims to conserve not only migratory birds but also migratory terrestrial and marine animals of wide range including fish, reptiles and even insects.CBD was adopted at the 'Earth Summit' in Rio de Janeiro where 189 countries were the parties. It primarily focus on habitat protection and the term 'wildlife' is absent from the treaty whereas CITES regulates commercial trade of wildlife if a particular species is at risk of extinction. Though CMS, 1979 covers maximum number of migratory species but CBD, 1992 is successful one which attracts maximum countries as members. Ramsar Convention is specifically to provide the protection of habitats, more particularly wetlands of international importance as waterfowl habitats.
The Bonn Convention refers to the global conservation of migratory species as far as Appendix I are concerned, and migratory species listed in Appendix II are usually of a regional scope.So far,two regional agreements are formed for conserving Asian-Eurasian Migratory Water Birds(Hague, 1995), and Albatrosses and Petrels (Canberra, 2001).There are seven non-binding memorandum of understandings (MoUs)for Conservation of Siberian Crane (1993),Slender-Billed Curlew (1994), Great Bustard (2001),Aquatic Warbler (2003), Ruddy-Headed Goose (2006),Migratory Grassland Bird (2007), High Andean Flamingos (2008) and Migratory Birds of Prey (2008) have been concluded between states parties.
Early bilateral treaties for migratory birds
Although the first treaty on the protection of birds was signed as early as 1902 in Convention for the Protection of Birds Useful to Agriculture at Paris, migra­tory species were not specifically until the Convention for the Protection of Migratory Birds was concluded in 1916 between the United Kingdom (acting for Canada) and the United States. They concluded other treaties with Japan, Australia, China and the Union of Soviet Socialist Republics (USSR now Russia). India has a sole bilateral treaty with USSR on Protection of Migratory Birds (1984) where both parties agreed that special protection measures are desirable to preserve endan­gered species and subspecies, promote joint research programs and establish bird sanctuaries and endeavor to preserve and improve the natural environment of migratory birds.
From the perusal of above-mentioned international instruments, it is explanatory that migratory birds are subject of international protection. Meanwhile in the light of forthcoming World Migratory Bird Day it is important to realize their rights. For environmentalists these are good times, as their voices are heard, for all the efforts they made to the world to realize the importance of living in harmony with nature, is finally understood. However, humans have short memory and there is a good possibility that the lesson could very well be unlearned soon.
Coronaviruses: Are they here to stay?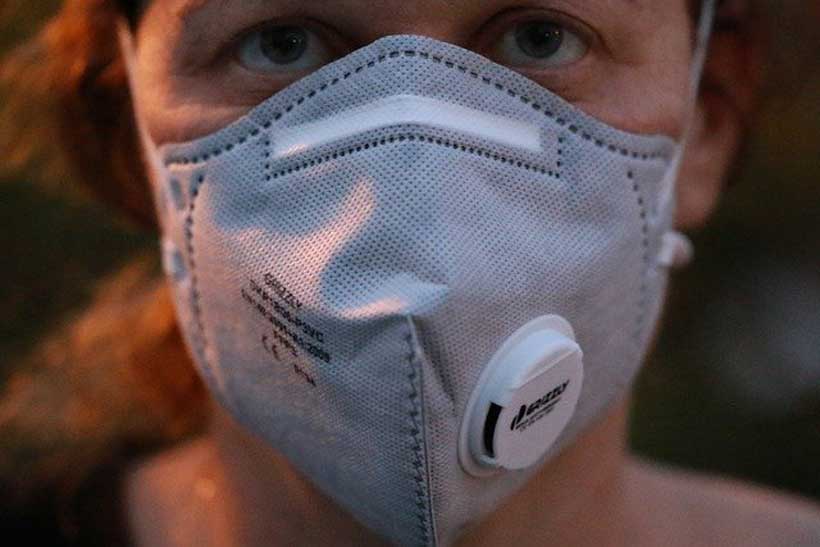 In recent decades, zoonotic diseases–those transferred from animals to humans–have gained international attention. Ebola, avian influenza (or bird flu), H1N1 flu virus (or swine flu), Middle East respiratory syndrome (MERS), Rift Valley fever, sudden acute respiratory syndrome (SARS), West Nile virus, the Zika virus­–and now, the novel coronavirus COVID-19–have all either caused or threatened to cause major pandemics, with thousands of deaths and billions in economic losses.
Researchers have yet to identify the exact point at which the SARS-CoV-2 virus was transferred from animals to humans and presented itself in the form of COVID-19. However, one thing is clear: COVID-19 will not be the last pandemic.
In 2016, the United Nations Environment Programme (UNEP) flagged a worldwide increase in zoonotic epidemics as an issue of concern. Specifically, it pointed out that 75 per cent of all emerging infectious diseases in humans are zoonotic and that these zoonotic diseases are closely interlinked with the health of ecosystems.
Human activity and ecosystems
According to the UNEP Frontiers report, zoonoses are opportunistic and thrive where there are changes in the environment, changes in animal or human hosts, or changes in the pathogen, itself.
In the last century, a combination of population growth and reduction in ecosystems and biodiversity has culminated in unprecedented opportunities for pathogens to pass between animals and people. On average, one new infectious disease emerges in humans every four months, the report says.
Changes in the environment
Human activities have resulted in major changes in the environment. By altering land use–for settlement, agriculture, logging, extractive or other industries and their associated infrastructure–humans fragment and encroach into animal habitats. They destroy the natural buffer zones that would normally separate humans from animals, and create opportunities for pathogens to spill over from wild animals to people.
Climate change­­–primarily the result of greenhouse gas emissions–exacerbates the situation. Changes in temperature, humidity and seasonality directly affect the survival of microbes in the environment; and evidence suggests that disease epidemics will become more frequent, as the climate continues to change. Rapid climate change is challenging to those with fewer resources for responding quickly, leaving them more vulnerable and amplifying their risk of harm from the spread of zoonotic disease.
Changes in pathogen hosts
Changes in human and animal populations that serve as hosts for certain pathogens are also often the effects of human activities. They may be related to migration, urbanization, changing dietary preferences, trade demands, and travel.
In many developing countries, economic growth and demographic shifts from rural to urban areas have stimulated consumer demand for dairy and meat products in cities. This has led to the expansion of cropland and more intense livestock farming near and around cities, increasing opportunities for exposure.
Livestock often serve as an epidemiological bridge between wildlife and human infections, such as in the case of avian influenza. Pathogens first circulated in wild birds infected domestic poultry, and were then passed to humans.
Proximity to different species though wet markets or consumption of wild animals can also facilitate animal to human transmission. Early cases of SARS were associated with contact to caged civet cats, being sold in wet markets; and some cases of Ebola in Central Africa are believed to have been transferred from animal to human hosts when infected gorilla meat was consumed.
Incubation–the time between human infection and the time when that human presents signs of infection–may last days or weeks; but millions of people, under normal circumstances, travel every day, from one country to another, in just hours. A disease that originates in one country can quickly spread to others, regardless of the distances between them. This is particularly visible in the rapid spread of COVID-19, which affected almost every country in the world within three months of the first reported case.
Changes in pathogens
Pathogens change genetically (mutation) as they evolve which allows them to exploit new hosts and survive in new environments. One example of this is the emerging resistance of pathogens to antimicrobial drugs–such as antibiotics, antifungals, antiretrovirals and antimalarials–often resulting from the misuse of the drugs, either by people or in veterinary medicine.
Ecosystems integrity and human health
Ecosystems are inherently resilient and adaptable and, by supporting diverse species, they help to regulate diseases. The more biodiverse an ecosystem is, the more difficult it is for one pathogen to spread rapidly or dominate. Human action, however, has modified wildlife population structures and reduced biodiversity at an unprecedented rate, producing conditions that favour particular hosts, vectors and/or pathogens.
For example, genetic diversity provides a natural source of disease resistance among animal populations; whereas intensive livestock rearing often produces genetic similarities within herds and flocks, making them susceptible to pathogen spillover from wild animals.
Similarly, biodiverse areas enable disease-transmitting vectors to feed on a larger variety of hosts, some of which are less effective pathogen reservoirs. Conversely, when pathogens occur in less biodiverse areas, transmission can be amplified, as has been shown in the case of West Nile Virus and Lyme Disease.
UNEP Executive Director, Inger Andersen has observed that, "We are intimately interconnected with nature, whether we like it or not. If we don't take care of nature, we can't take care of ourselves."
What can be done
Addressing zoonotic disease emergence requires addressing its root cause–primarily, the impact of human activities on ecosystems.
This means recognizing the close relationships between human, animal and environmental health. It means increased monitoring of human and wildlife health in landscapes that are at the beginning of transformation process to develop baselines, improve understanding and preparedness for potential outbreaks, and inform development to minimize risks to both humans and nature. And it calls for collaborative, multisectoral, transdisciplinary and international efforts, as encapsulated by the One Health approach.
With a global population nearing 10 billion, Andersen is emphatic that 2020 is "a year when we will have to fundamentally re-shape our relationship with nature."
UNEP, the UN Food and Agriculture Organization, and hundreds of partners across the planet are launching a 10-year effort to prevent, halt and reverse the degradation of ecosystems worldwide. Known as the UN Decade on Ecosystem Restoration 2021-2030, this globally-coordinated response to the loss and degradation of habitats will focus on building political will and capacity to restore humankind's relation with nature. It will be a direct response to the call from science, as articulated in the Special Report on Climate Change and Land of the Intergovernmental Panel on Climate Change, and to the decisions taken by all UN Member States in the Rio Conventions on climate change and biodiversity, and the UN Convention to Combat Desertification. UNEP is also working with world leaders to develop a new and ambitious Post-2020 Global Biodiversity Framework and bringing emerging issues (such as zoonotics) to the attention of decision makers.
As the world responds to and recovers from the current pandemic, it will need a robust plan for protecting nature, so that nature can protect humanity.
Raging Oceans, Dying Pollinators, And Then The Virus
Authors: Dr. Arshad M. Khan and Meena Miriam Yust
If the coronavirus is life-threatening, and almost all of the USA is in varying levels of lockdown, the speed of its arrival and impact should at least remind us of the fragility of life — not just for our own species but on the planet itself. Of course, Donald Trump disbanded the White House's National Security Council Directorate for Global Health Security and Biodefense. Set up after the Ebola scare, its job was to deal exactly with the type of threat we are facing; that is, to prepare for, lead and coordinate resources to deal quickly and effectively with the emergency — its absence is yet another reason for the White House's lackluster response.
Then there is man-induced climate change. The Antarctic hit a record 64.9F (18.3C) last month surpassing the previous high of 63.5F (17.5C) set in 2015. Three days later on February 9th, the same measuring research station experienced an astounding 69.35F (20.75C) (livescience.com). Perhaps it is to be expected when we are pumping CO2 to record levels in the atmosphere. Current measurements are 413 ppm (Feb., 2020), a rise of 100ppm over 1950 figures (climate.nasa.gov/evidence/).
Global warming is also blamed for hot Australian summers and the deadly forest fires in South Australia fueled by drought and extreme heat. Most distressingly, these destroyed the entire habitats of several animal species and cost the lives of an estimated billion animals.
One bright note is a stand of conifers (the Wollemi Pine) dating back to the dinosaurs has been saved through the extraordinary efforts of firefighters who dropped water and flame retardant from airplanes into the single canyon where they exist. Millions of years ago, they were common across the ancient Gondwana supercontinent.
Greenland and Antarctica are now losing ice at a six-times faster rate than in the 1990s raising sea levels and threatening coastal areas. The rise of 17.8 mm since 1992 has been 60 percent due to Greenland and the rest to Antarctica (Nature, Dec 10, 2019). Scientists now expect an extra 17mm (6.7 inch) rise in sea levels above current projections by 2100, and massive flooding of coastal areas, already experiencing very early signs (Greenland and Antarctica Ice Melt — BBC). But that is small potatoes in comparison with the Denman Glacier in East Antarctica.
This massive glacier has retreated 5 km (about 3 miles) in the last 22 years reports a new study appearing in Geophysical Research Letters (Science Daily, March 23, 2020). From 1979 to 2017, it has lost a cumulative 268 billion tons. Of particular concern to researchers is the ground surface underneath which renders the glacier more susceptible to global-warming collapse. This vast ice sheet has the potential by itself to raise sea levels by 1.5 meters (5 feet).
While global warming is causing a speedup of many ocean currents, an anomaly is the consequence of Greenland ice melt reaching the Atlantic at the origins of the Gulf Stream current. Reducing salinity, it impacts its driver, namely, the sinking salt water (Science, Feb. 7, 2020, p.612) weakening the current — its beneficence accounting for the relatively benign winters in Britain and Ireland and extending as far north as Iceland, Norway and southern Sweden
At the same time, an analysis of data from the Argo array, some 4000 floats deployed across the globe to collect data, indicates an acceleration in currents, particularly in the tropics and the Southern Ocean (Science Advances, Feb 5, 2020). Global warming is the likely cause spurring ocean winds to speed currents, although proof awaits more data collection. A speed-up of currents and rising sea levels paints a picture of a rising, raging sea threatening coastal communities (National Geographic, Oct, 15, 2019) that have been popularized by developers in living memory.
The ecosystem is also threatened in other ways, particularly through the demise of pollinator species — on whom we, too, depend for our necessary crops. A recent paper (Science February 7, 2020, p.626) reports widespread decline in bumble bee populations in North America and Europe. Warming temperature is the likely culprit. A temperature rise beyond the tolerable limits for bumble bees necessitates migration, often to areas that had been too cold for them before but have warmed up now to be tolerable.
Unfortunately, the rate of extirpation has exceeded that of colonization causing widespread decline. The resulting consequences to plant species deprived of the ecosystem services of this pollinator are clearly unfavorable — if not disastrous — but have yet to be surveyed.
Meanwhile, wild bee species are in decline worldwide. A halving from an estimated 6700 species in the 1950s to a shocking 3400 in the 2010s was reported in Science News (January 22, 2020). While previous bee studies have addressed declining populations, the evidence collected had been limited to industrially developed Europe and North America. The significance of the new research is its global scope.
In Thailand, for example, the ground nesting bee, Megachili bicolor, is fast losing habitat to expanding urbanization and agriculture.
With more scientists entering the field, the total number of bees observed by them has increased as one would expect. But sadly, the number of species recorded keep plummeting on most continents. The exception has been Australia where bee species first rose from 300 to 500 in the 2000s. Then in the 2010s they fell back to 300. What was once seen as a trend only in advanced countries is now global, and thousands of species have become either very rare or extinct.
Bees and other insects like butterflies are vital in that they pollinate 75 percent of our most important crops. Now butterflies are also under threat. The monarchs in the US are the victims of herbicides like glyphosate, and global warming upsets their seasonal migration patterns. They are also losing habitat, the loss estimated at 165 million acres in the US reports the Center for Biological Diversity.
Of the two migratory populations of monarchs, the western population numbered 1.2 million in the 1990s and the eastern about a billion. These numbers have dropped drastically to a critical 30,000 in the west and 225 million in the east. Since 2018 when these winter counts were taken, the numbers in the west have declined further this year to a little over 29,000.
Now we have the coronavirus giving modern humans an intimate foretaste of their ecological vulnerability. As it is easily transmissible, the situation can turn quickly into an out-of-control pandemic. If it affects 70 percent, as an expert recently predicted (CBS News), of the world's population of about 8 billion, it will infect 5.6 billion people. Assuming a 1 percent death rate, which is on the low side of recent estimates, it results in 56 million fatalities — not unlike WW2. The same figures applied to the US yield 2.3 million deaths.
One might be forgiven for wondering if it is not Mother Earth's Gaian response to destructive human activity. Could it even be just the initial onslaught? Now that is a frightening thought.
Authors' Note: An earlier version of this article appeared on Counterpunch.org