Why did Erdogan replace Davutoglu as Premier?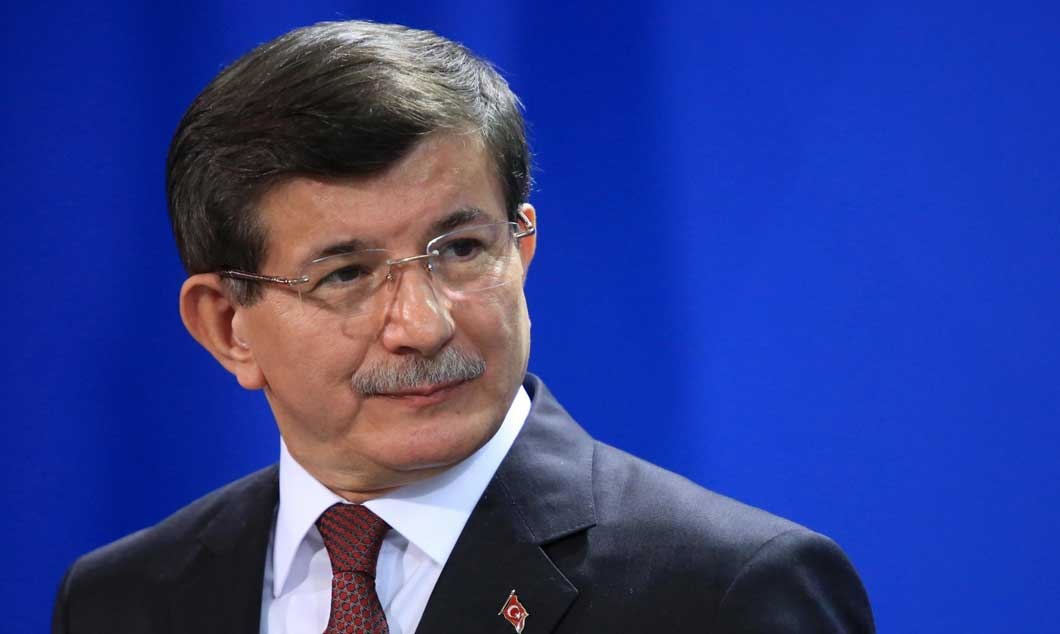 Turkey, formerly Ottoman Empire, is the only Muslim country in Europe, and hence facing problems of entry into EU as a legitimate European nation.Turkey in recent times is facing serious problems and domestic crisis with bombs being exploded in the capital Istanbul. Even presidency and government found themselves in logger heads possibly on disagreements over certain domestic and foreign policy issues.
Turkish President Recep Tayyip Erdogan, whom western media accuse of authoritarian in outlook, believes a strong presidency can do away with the problems Turkey faces now.
Change
Turkish President Recep Tayyip Erdogan removed his trusted ally Ahmet Davutoglu as premier in a swift move essentially to strengthen his presidency and smoothen the government functioning without frictions within and to strike a balance on his own positions in domestic and foreign policy matters.
By replacing his increasingly powerful Prime minster Ahmet Davutoglu, Turkish President Erdogan appointed on May 22, 2016 one of his most trusted allies Binali Yildirim, the transportation and communications minister to form Turkey's new government, in a move seen to help consolidate his hold on power.
Binali Yildirim, a founding member of the ruling Justice and Development Party was tapped to replace Ahmet Davutoglu who stepped down amid growing differences with Erdogan, including his wish to overhaul the constitution to give the largely ceremonial presidency executive powers.
The appointment of the 60-year-old politician Binali came hours after the ruling AKP party confirmed him as party chairman, and he immediately expressed allegiance to the Turkish leader, vowing to follow his path. New premier Yildirim has said he would work to legalize the "de facto" presidential system by introducing a new constitution to that effect.
Supporters credit Yildirim for his role in developing major infrastructure projects which have helped buoy Turkey's economy and boost the party's popularity. But critics, including the leader of the main opposition party, have accused him of corruption. Yildirim has rejected the accusation.
Diplomat Davutoglu
Davutoglu, a former diplomat and foreign minister, is an intellectual and the author of books on Turkish foreign policy and political theory. Erdogan is a former mayor of Istanbul and semi-professional soccer player, and analysts say he is increasingly intent on securing his own enduring power in the state.
Davutoglu was considered the more pro-European of the two leaders.
Former foreign minister of Turkey Ahmet Davutoglu who led the country's foreign policy rather successfully has strong opinions on external affairs, especially on EU and Israel.
Regarded as a thoughtful and competent leader, Davutoglu replaced Erdogan as Prime Minister in 2014 more than a decade after the AKP came to power. Alongside Erdogan, Davutoglu was a key public face of the party when it won a comeback victory in the country's November 2015 parliamentary election, five months after the AKP had shocked experts by losing its majority in a previous election.
Davutoglu, a one-time adviser to Erdogan and a former foreign minister, fell out with the president over several issues including the possibility of peace talks with Kurdish rebels, and the pre-trial detention of journalists accused of spying and academics accused of supporting terrorism. In his farewell speech, Davutoglu said resigning was not his wish but that he agreed to it to preserve the unity of the party.
Erdogan wants an executive presidency in Turkey to replace the current parliamentary system, a plan for which Davutoglu has offered only lukewarm support. His departure is likely to pave the way for a successor more willing to back Erdogan's ambition of changing the constitution and strengthening the presidency, a move opponents say will herald growing authoritarianism.
Erdogan's end goal is to consolidate enough popular support to switch to a presidential system. Davutoglu's end goal is to consolidate his own power and be a successful prime minister.
Erdogan's drive to tighten his grip on power has caused an increasingly open rift with Davutoglu, encompassing issues from relations with Europe to the pre-trial detention of government critics. As prime minister, the more moderate Davutoglu had been the formal head of government in Turkey, but he was widely regarded as governing under the long shadow of Erdogan, the more ambitious and ultimately the more powerful of the two. With the former prime minister sidelined, analysts say Erdogan has removed one of his only potential rivals for power within the state.
While the two politicians had been friends and allies for years, recent signs of tension between the two had become clear. The two had also publicly disagreed over whether to resume negotiations with Kurdish militants whom the Turkish military is fighting in the country's southeast. Davutoglu himself wished to carve out an independent political space.
The two leaders cannot work together anymore. Erdogan is not satisfied with Davutolgu's too soft and diplomatic style in the management of the country and in the management of certain issues between Turkey and Europe.
Regarded as a thoughtful and competent leader, Davutoglu replaced Erdogan as prime minister in 2014, more than a decade after the AKP came to power. Alongside Erdogan, he was a key public face of the party when it won a comeback victory in the country's November 2015 parliamentary election, five months after the AKP had shocked experts by losing its majority in a previous election.
Ahmet Davutoglu resigned as Turkish Prime Minister in May in a dramatic move that clears the path for President Recep Tayyip Erdoğan to further consolidate his already extensive power. Davutoglu's departure comes as Erdogan and his ruling Justice and Development Party (known by its Turkish initials AKP) are preparing a campaign to replace Turkey's parliamentary system of government with a presidential system, a shift that could cement Erdogan's control of the Turkish state for years to come. "The fact that my term lasted far shorter than four years is not a decision of mine but a necessity," he said, according to Turkey's Hurriyet newspaper. He said he would continue his friendship with Erdogan "until my last breath." He added, "The honor of our president is my honor. His family is my family."
Davutoglu's departure comes as Erdogan and his ruling Justice and Development Party (AKP) are preparing a campaign to replace Turkey's parliamentary system of government with a presidential system, a shift that could cement Erdogan's control of the Turkish state for years to come.
Challenges
The Turkish country is switching at least to a de facto presidential system, and therefore the next government under the next prime minister will have an even smaller independent political space than the Davutoglu executive. The leaders of two key opposition parties denounced the move as a power grab. At a news conference in Ankara, Kemal Kılıçdaroğlu, leader of the secular Republican People's Party, which holds the second largest number of seats in parliament, told reporters, "All democracy supporters must resist this palace coup."
The change in the government and party leadership comes at a time when NATO member Turkey is facing an array of security threats including renewed conflict with Kurdish rebels in the southeast, a wave of suicide bombings linked to Kurdish and Islamic State militants, as well as growing blowback from the war in neighboring Syria. The transition also coincides with growing tensions with the European Union over a controversial deal to reduce the flow of illegal migrants from Turkey to Greece, which Davutoglu helped broker.
In addition to bitter parliamentary politics, Turkey is also grappling with a lethal conflict with Kurdish insurgents, a wave of attacks by ISIS militants, and the presence of more than 2.7 million refugees who fled the civil war in neighboring Syria. But the sense of growing instability and violence may have actually helped cement the AKP's grip on power. After losing its majority in the parliament, called the Grand National Assembly, in an election in June 2015, coalition talks failed. In the meantime, fighting resumed in the Kurdish-majority southeast and ISIS carried out a series of lethal bombings in the country. When voters returned to the polls, they restored the AKP's majority.
Following the election, the government intensified the military campaign on Kurdish militants and also expanded what opponents say is a broad effort to restrict freedom of expression, including arrests and prosecutions of dissident journalists and academics. Erdogan's critics argue that those and other measures signal an embrace of an increasingly authoritarian form of governance.
Recently, a parliamentary committee approved a bill that would strip lawmakers of judicial immunity, a measure that would clear the way for prosecutions of opposition leaders. Before the vote, members of the AKP and the pro-Kurdish People's Democratic Party (HDP) engaged in a physical brawl in the house of parliament.
When Davutoglu hinted in April at a possible willingness to resume of peace talks with Kurdish militants, Erdogan ruled out any negotiations, saying the government would continue battling the insurgents.
Drift
President Erdogan, frequently critical of the EU, has at times appeared to belittle Davutoglu's progress, most notably efforts to win visa-free travel to Europe by June, the main prize in the eyes of many Turks. "During my time as prime minister it was announced this would come in October 2016
Erdogan, a political fighter hardened by a childhood in Istanbul's rough Kasimpasa district, wants a robust presidential system as a guarantee against the fractious coalition politics that hampered Turkey in the 1990s. His opponents see a stronger presidency as a vehicle for his own ambition.
Such a system would have seen Davutoglu, a more mild-mannered academic and former diplomat who lacks Erdogan's natural appeal to crowds, sidelined.
The two have governed in a strained alliance since Erdogan won the presidency in 2014 and Davutoglu replaced him as prime minister. Aides to Davutoglu had largely dismissed the tensions as matters of style rather than substance. But in the clearest sign yet of a power struggle, the authority to appoint provincial AKP officials was taken from Davutoglu last week. The move reduced Davutoglu's hold over the party grassroots and cemented Erdogan's influence.
On foreign relations, the two leaders have appeared at odds over the deal with the EU to stem the flow of illegal migrants from Turkish shores to the Greek islands, in return for which Ankara has been promised accelerated EU accession talks, visa liberalization and financial aid. The deal has been Davutoglu's project, and its future may be less certain after his departure.
Davutoglu's departure looms as Turkey faces mounting security challenges, with a Kurdish insurgency in its southeast and the spillover of the war in Syria on its southern border. The European Union is counting on Turkey to help stop migrants streaming into the continent under a landmark accord brokered by Davutoglu, and Washington is drawing on NATO member Ankara's support in fighting Islamic State in Syria and Iraq. The lira weakened more than 4 percent to 2.976 to the dollar, its weakest since the end of February, as investors balked at the prospect of more uncertainty.
Observation
Davutoglu's early exit as party leader and PM constitutes another episode that show that Erdogan's dominance over the AKP and the executive is absolute and unchallenged. The new premier Binali Yildirim is also an experienced politician who knows how to balance the president and nation.
There is no clarity if Davutoglu opposed Constitutional amendment to make the presidency stronger or if he opposed any move to make over with Israel or EU.
However, certain steps by president Erdoğan shows eh wanted a free hand in deciding all s aspects of governance both on domestic and foreign fronts
After being stubborn for months, Turkey's president Erdoğan has now apologized to Vladimir Putin, his Russian counterpart, for the downing of a Russian fighter jet, opening a door to a detente between Moscow and Ankara after a bitter diplomatic row. Tayyip Erdogan said he hoped for a "quick" normalization in ties with Russia after he expressed regret over the downing of one of Moscow's military jets. "I hope we can put behind us the current situation, which is detrimental to both countries, and advance towards a quick normalization," he said in a dinner to break the Ramadan fast at his presidential palace in Ankara.
President Erdoğan also made positive gestures to appease Israel, forgetting what it did to the prestige of former Ottoman Empire by attacking its aidship bound for Gaza Strip with humanitarian aid and many peace workers on board on international waters. Turkey, under pressure from Israel and USA, announced the restoration of diplomatic ties with Israel after a six-year rupture and expressed regret to Russia over the downing of a warplane, seeking to mend strained alliances and ease a sense of tension and frustration.
With a possible rival now ejected from political life, Erdogan and his party are expected to continue with an existing plan to transform Turkey's government into a presidential system. But Davutoglu's resignation raises questions about the future of a controversial agreement between Turkey and the European Union to accept refugees denied entry to Greece in exchange for allowing some refugees to fly to Europe. Davutoglu was the architect of the agreement, which went into effect last month.
Iran Proposed Five-Nation Bloc for Regional Stability, Peace, and Progress
In February this year, Pakistan's foreign minister Shah Mahmood Qureshi received Syed Mohammad Ali Hosseini, an Iranian Ambassador to Pakistan. Pakistan's foreign minister Qureshi expressed his thoughts through praising the traditionally strong ties between both the nations and showed his consent to further strengthen collaboration in all dimensions which would be mutually beneficial for both Tehran and Islamabad. As for as the historical, cultural, and religious affinities are concerned, both nations enjoy rich support of commonalities including similar views on the foreign occupation which proved as a source of disaster for them. Besides, Iran was the first country to recognize Pakistan after its independence in August 1947. As both Pakistan and Iran's basic factor of the independence was Islam and current scenario portrays a bad picture of Islamic countries which are suffering from a cluster of problems under foreign agenda. In this connection, the role of Islamic nations has not been effective in addressing issues of the Islamic Ummah. Hosseini also expressed his grievances over the Organisation of Islamic Cooperation (OIC) by explaining that it was not producing fruitful results for Muslim Ummah. He further talked about the sufferings of Muslim Ummah and the malicious plan of the United States along with Israel to subdue them.
Moreover, FM Qureshi showed consent to visit Iran for meeting with its leadership to talk about their concerns and disputes and their possible diplomatic solution. Moreover, during a meeting with Hosseini the Advisor to the Prime Minister on Finance and Revenue, Abdul Hafeez Shaikh, told that the government aimed at expanding the bilateral trade with Iran. So, giving more boost to the relation of both the nations, the Iranian Ambassador proposed a new bloc for addressing regional issues and promoting cooperation among themselves. This bloc will include Russia, China, Turkey, Pakistan, and Iran because these nations are capable of forming such an alliance that could effectively handle regional issues for the better future of the region. Similarly, he expressed his consent and help for solving the Afghan problem which is a great hindrance to regional peace and stability along with creating security issues for Pakistan. Iran aims at linking Pakistan's Gwadar Port with Chabahar Port of Iran via rail link which ultimately generates the economic benefits for both the nations.
He dubbed the recent "Deal of the Century" proposed by American President Trump for peace in the Middle East irrational and unjust which consists of many doubts over American-Israeli Alliance. In this situation where the whole world is trapped with the fatal disease of Corona Virus, the United States which considers itself the oldest democracy, protector of human rights and most developed nation on earth, has imposed more sanctions on Iran. While UN Security Council Members and signatories of the 2015 Nuclear Deal with Tehran namely Britain, France, Russia, China, and Germany rejected Trump's call for sanctions on Iran. President Trump's action portrays that he is under stress in whichhe looks unable to understand repercussions and results of the policies and actions taken by him. While at the same time he is ignoring the traditions and values of the founding fathers of his nation as well as he has no respect and obligation for international rules and laws.Furthermore, the Iranian Ambassador showed enthusiasm for increasing and strengthening the multilateral economic cooperation. In this regard, Iran-Pakistan (IP) gas pipeline is an important project and will even become more productive if it is linked with the CPEC which not only brings the huge economic development in both Tehran and Islamabad but also the region through making it more stable and developed.
Thisnew regional bloc could prove productive through solving themulti-faceted issues faced by the countries of this region. Whereas America has remained unsuccessful in eliminating the problems of the region, therefore, it is the responsibility of regional states to become serious in making such bloc which seriously takes the vast problems towards the solution for the development, peace, stability, and progress of the underdeveloped nations of the region. Besides, the Iranian President has also proposed cryptocurrency for Muslim nations for settling payment transactions as an alternative to the US dollar such as proposed by BRICS nations earlier. He further explained that the US always uses economic sanctions as the main tool of domineering hegemony and bullying of other nations. As stated by Iranian President that there is always room for diplomacy, therefore "let's return to justice, to peace, to law, commitment and promise and finally to the negotiating table" which is the last and effective solution for any issue.Iran's proposal of five nations bloc portrays a rational and real picture of solving the staggering and long-lasting problems of the region. Furthermore, the nations which are proposed by Iran in the bloc have no history of worsening or spoiling the situation of the region as America has been involved in generating the multiple problems throughout the region via its policies and actions. All these five regional nations have stakes in the region such as political, economic, social and financial. Therefore if the region is developed, peaceful and protected than they collectively can secure their interests along with giving the benefits to other regional nations as well.
The rapport between Iran and Turkey over Syria: Liaisons or tussle?
The two powers of Iran and Turkey constitute a crucial feature on the map of the Middle East. The influence of the dyadic interactions exceeds sometimes the meanings of any bilateral ties, transcending the political borders to impact the geographical proximity of surrounding states. However, more evident their influences upon the Arab Sphere were at the aftermath of what so-called the Arab Spring, particularly in Syria that became the most prominent playground for their regional competition became.
Syrian tragic conflict has, indeed, a multi-scalar interaction with different players, each of which is driven by complex and contradictory motivations. In the same vein, Turkey and Iran have several aims for intervening into Syria militarily. Nonetheless, the explicit objective for Turkey is to create a 'buffer zone'; thus, it might drive out the Kurdish presence along its border with Syria and address the Syrian refugee issue there. On the other side, the strategic partner for Syria, Iran, is seeking to bolster Assad's government, as it used to work as a safety valve for the regime in Damascus.
In order to prop up Bashar al Assad's regime, Tehran developed close ties with Russia that changed the equation in Syria. But, Moscow founded the rapports with the strategical foes of Tehran; Saudi Arabia and Israel. Likewise, the "marriage of convenience" brought Turkey with Russia, which, subsequently, facilitates carving up northern Syria between them by Sochi agreement, in October 2019.
Although it worked on the opposite front to Turkey's, nevertheless, Iran attempts always to maintain warm and unruffled relationships with it. Tehran has overtly been competing, just as it covertly cooperating with Ankara in Syria for managing the dynamic variables of the surrounding area. Subsequently, the unsatisfactory with Turkey's presence in the torn-war Syria doesn't mean by any means a full conflictual; neither means otherwise, a comprehensive cooperation and peace. After all, seems, Iran needs Turkey shortly both in Syria and beyond.
Upon the US withdrawal from the Kurdish-held zone of northern Syria the dispute between the two-peer regional powers, Iran and Turkey, has surfaced off considerably off. Tehran has continuously been preserving a secret connection with the Kurdish People's Protection Units which backed by the US. It was gaining a margin of leverage by occasionally working as a covert conduit bridging the differences between the Kurdish movement and the al-Assad's regime.
Nonetheless, Iran's substantial concern was a repercussion which might spill over its Kurdish regions if Turkey fulfils its intent to fill the expected power vacuum in the north of Syria.Thus, it was not surprising, once Turkey uncovered its intention by interfering the north-eastern Syria militarily, Iran announced the military exercises under the slogan "one goal … one bullet" in the area barely 20 miles from the Turkish border. Its maneuver, however, implied two-edges; on the one hand, it was against any potential Kurdish movement in its territory.
On the other hand, it gesticulated an external dimensional message, mainly to Turkey. In parallel to this combatant stand, Iran attempted to show, at least rhetorically, its alignment with and understanding of, Turkey's anxieties. As the Iranian President Hassan Rouhani stated in an amicable expression: "We are calling on our friendly and brotherly neighbor Turkey to act with more patience and restraint and to revise its decision and chosen path" of military invasion. Further, Tehran urged Ankara alternatively to work inline with the Adana agreement.
The Adana agreement of 1998 was signed between Turkey and Syria to address the border differences. The broker of the deal, along with the other Arab countries, was Iran, and the primary aim of the agreement was at expelling the Kurdistan Workers' Party (PKK) from Syria.
A complex of causes makes Iran avoid Turkey's dissatisfaction. The latter was always supportive of the Iranian regime in challenging times. Turkey, whether during the war between Iran and Iraq in the 1980s or international sanctions that intensified on Tehran in 2012, opened its borders with Iran to allow the trade that reached Europe. Similarly and lately, it helped Tehran to circumvent the US suffocating sanctions to a large extent.
As well, Turkey attempted to exploit the tensions between Tehran and Riyadh after the attacks on Aramco's oil facilities in eastern Saudi Arabia last September, by denying Tehran's involvement in the attacks. In an interview with Fox News, Turkish President RecepTayyip Erdogan said: "I don't think it would be the right thing to blame Iran."A few days later, when the architect of Iranian expansion in the Middle East the Iranian military leader Qasem Soleimani was assassinated, Erdogan offered condolences to him, though didn't use 'martyr' to describe him.
Notwithstanding, the chapter of persuasive confrontation between Iran and Turkey manifested when the Syrian airstrike hit the Turkish-backed forces in Idlib province on 27 January 2020. That resulted in killing 33 Turkish combatants. While Russia accused the Turkish soldiers of being "operating alongside jihadist fighters" when they had been struck, conversely and simultaneously, Iran emphasized on deescalating and restraining the tension in Idlib. It, further, called for all parties resort to decisions that had been taken by the presidents of Astana Process.
Although the Iranian President and his Turkish counterpart conducted a discussion on the phone regarding the tension over Idlib province, Turkey carried on the retaliation by launching a dozen air and missiles attack against the Syrian troops. The offence begot causalities of the Syrian military as well as several deaths of Iranian-backed forces in the northwest of Syria. As per the official Iranian media reported eight fighters of Hezbollah, and at least 21 militants affiliated with Fatemiyoun and Zaibayoun brigades were among the deaths.
Concurrently, Ankara opened the borders for the influx of the Syrian refugees to head for Europe. By so doing, it attempted to force its allies of the NATO states to pressurize Russia in order to alter its policy in Syria. Again and as always, Russian condemned the Turkish raids, but, its pragmatic rapprochements with Turkey outweigh the differences. Therefore, it is no wondering to see Russian assistance to Damascus minimized notably. Further, a deal will be reached to reduce the tension in Idlib when the Turkish President met his Russian counterpart in Moscow on March 2020.
On the other side, Iran and its affiliates warned Turkey by referring that its troops were within their "fire range". Tehran, however, tried to shun from escalating the situation, and instead, it was accusing the US of getting Ankara into Syrian trap. Meanwhile, it was calling Ankara for holding a new summit for Iran, Russia, and Turkey within the Astana summit framework.
By devoting immense political and financial potentialities to safeguard the Ba'ath regime, Iran was not ready to cede its clout there. So convinced too, it prefers a political triumph over martial achievements. Perhaps, for that reason, it worked to boost connections with the major players in Syria, including Turkey. However, Iran shares Turkey several issues not merely in Syrian circle, but expand to the regional level sometimes. In addition to their shared economic and commercial benefits, they both have a fear of Kurdish ambitions to establish of own state, as they both stood firmly with the government of Baghdad against the Kurdish referendum in the north of Iraq in 2017. Second: Although, Turkey's differences with Washington are mostly temporary; it meets with Iran in several issues that troubled their relations with the US.And thirdly: They were mutually pro-Qatar stand against Saudi and its allies. Qatar's flights switched to the "Iranian airspace and Turkey upped the ante on its military presence in the country as a sign of strength and commitment".
Teething Troubles for Pakistan in Mediating the Saudi-Iran Tension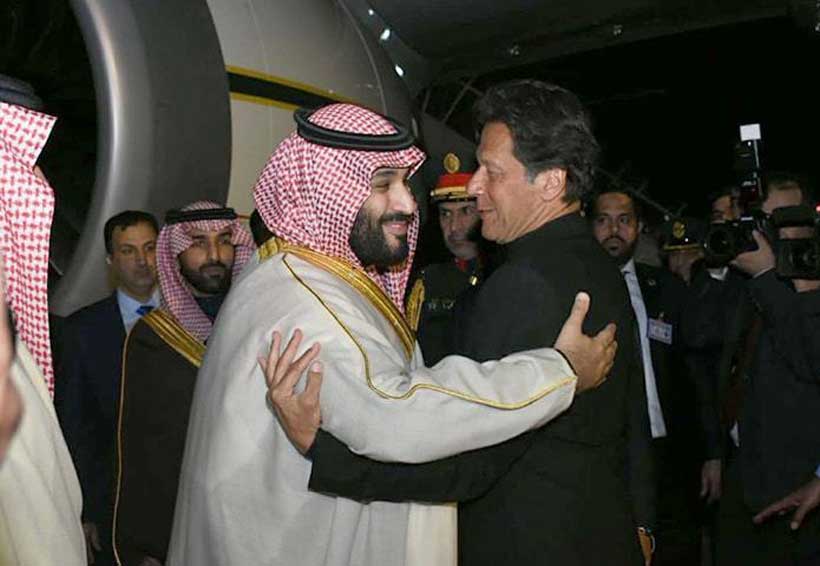 Imran Khan's visit to America, China, Iran, and Saudi Arabia carries much importance concerning the unity of the Muslim community and solution of their long-standing differences and enmities particularly Saudi-Iran Tension. Moreover, these visits are not only very significant for the relations of Tehran and Jeddah but also for Pakistan, being one of the neighbors of Iran. As for as the visit of PM Imran Khan to China is concerned, Beijing, being a rising power and an economic giant, could play a very effective and decisive role in normalizing the relations between Iran and Saudi along with Pakistan because of its economic interests. Islamabad has been experiencing many changes in the national, regional and global dynamics. In this regard, Pakistan wants to balance its side by engaging with China and tries to mediate between Iran and Saudi to end the long-standing conflict between both the Muslim nations.
However, it is not easy to lessen the tensions between both the rival nations as perceived by a large portion of societies because America never allows this to happen smoothly while it will try vigorously to counter this activity because of its long-standing problems with Iran. Particularly looking over the policies and actions of the United States against Iran such as when the whole world is suffering from a fatal disease known as COVID-19/Corona Virus, America imposed more sanctions on Iran which is against humanity. Besides, the killing of Iran's top bras general QasimSulemani in an attack by the US and the scrapping nuclear deal with Iran are condemnable acts. There can be many reasons for opposition from the United States for instance, it never wants China to engage with various nations throughout the globe mainly Iran. Because it creates the environment of friendship and engagement for China with other nations which pose threat and fear for the dominant position of Washington.
Moreover, America considers Iran as one of the staunch opposite nations of the world therefore the conflict between the US and Iran has been continued for very long. In this regard, America has imposed numerous sanctions upon Iran which creates more hardships for Tehran to smoothly run its affairs. While Iran considers it the violation of international and humanitarian laws that should not be bearable for any well-educated, sophisticated and sincere nation of the world. According to Iran, the US has been practicing inhuman and illegal policies throughout the world, especially the Muslim World. In this regard, Iran in the UN General Assembly strongly condemned the policies and actions by Washington in which Iran is on top of the list. On the other side, Saudi Arabia is one of the closest and reliable allies of America because of its economic interests.
Rationally looking over the US-Saudi bond, Washington keeps much influence concerning the economic, political and financial policies of the Kingdom of Saudi Arabia. In this regard, attacks on the oil fields of Saudi Arabia created insecurity for it therefore Saudi King called MBS requested more American forces to protect the security of his country. There are multiple perspectives regarding the control, influence and creating the warlike environment in the oil-rich Muslim nations of the Middle East. For instance, it is considered by a huge portion of the population within the Muslim world that these all issues and conflicts which have generated the deaths, destruction, fear, and insecurity all over the region are created by America to gain its interests mainly economic benefits.
This is the reason for which America intervenes within these countries rich in natural resources in the pretext of saving humanity and the US being a savior of human rights violations all over the world. While within the Western nations it is considered that terrorism and other multiple kinds of evils are generating from this region because of the undemocratic structure of these states. In this regard, the US should intervene to eliminate all evils from the region for protecting the peace and progress of the world. Therefore, Pakistan can play a very significant role through normalizing Saudi-Iran relations though it is very difficult because of sectarian division between both nations. Recent condemnation and opposition by PM Imran Khan about the new sanctions on Iran by the US is a good and positive sign. Besides, it is also considered by a huge population within the Muslim world that they are under the serious threat of Western Powers beneath different agendas so Pakistan being the only nuclear power state within the Muslim countries should seriously take the issue towards a peaceful solution. Though it is also in the interest of Islamabad because in case the spiraling tensions between Saudi Arabia and Iran are not solved and turn into the escalation of the conflict, Pakistan because of Iran's neighbor will face direct impact which could be sectarian violence and increasing oil prices.