Why did Erdogan replace Davutoglu as Premier?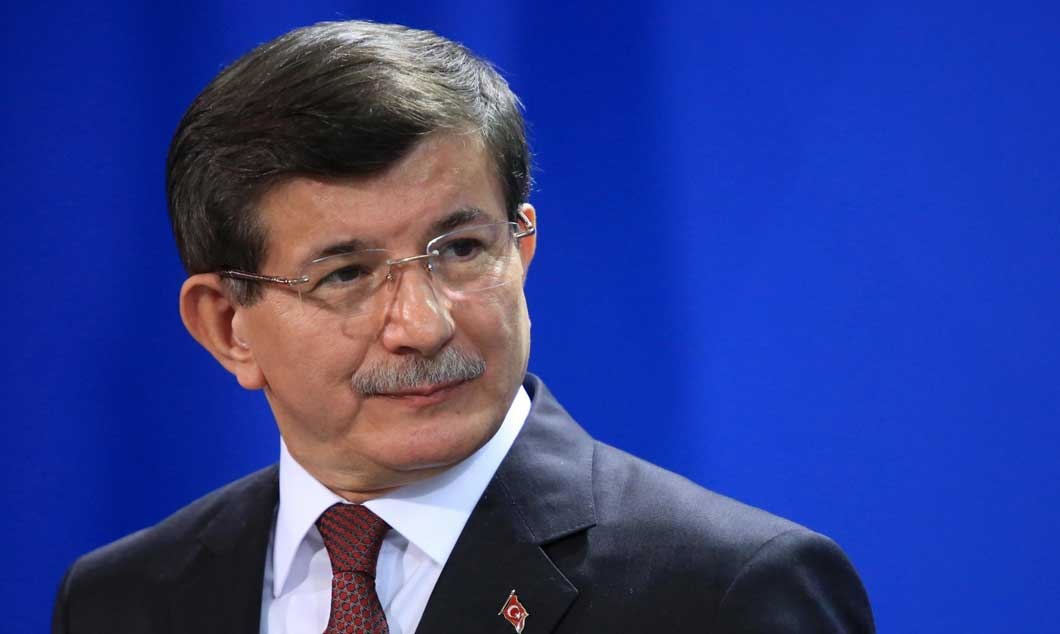 Turkey, formerly Ottoman Empire, is the only Muslim country in Europe, and hence facing problems of entry into EU as a legitimate European nation.Turkey in recent times is facing serious problems and domestic crisis with bombs being exploded in the capital Istanbul. Even presidency and government found themselves in logger heads possibly on disagreements over certain domestic and foreign policy issues.
Turkish President Recep Tayyip Erdogan, whom western media accuse of authoritarian in outlook, believes a strong presidency can do away with the problems Turkey faces now.
Change
Turkish President Recep Tayyip Erdogan removed his trusted ally Ahmet Davutoglu as premier in a swift move essentially to strengthen his presidency and smoothen the government functioning without frictions within and to strike a balance on his own positions in domestic and foreign policy matters.
By replacing his increasingly powerful Prime minster Ahmet Davutoglu, Turkish President Erdogan appointed on May 22, 2016 one of his most trusted allies Binali Yildirim, the transportation and communications minister to form Turkey's new government, in a move seen to help consolidate his hold on power.
Binali Yildirim, a founding member of the ruling Justice and Development Party was tapped to replace Ahmet Davutoglu who stepped down amid growing differences with Erdogan, including his wish to overhaul the constitution to give the largely ceremonial presidency executive powers.
The appointment of the 60-year-old politician Binali came hours after the ruling AKP party confirmed him as party chairman, and he immediately expressed allegiance to the Turkish leader, vowing to follow his path. New premier Yildirim has said he would work to legalize the "de facto" presidential system by introducing a new constitution to that effect.
Supporters credit Yildirim for his role in developing major infrastructure projects which have helped buoy Turkey's economy and boost the party's popularity. But critics, including the leader of the main opposition party, have accused him of corruption. Yildirim has rejected the accusation.
Diplomat Davutoglu
Davutoglu, a former diplomat and foreign minister, is an intellectual and the author of books on Turkish foreign policy and political theory. Erdogan is a former mayor of Istanbul and semi-professional soccer player, and analysts say he is increasingly intent on securing his own enduring power in the state.
Davutoglu was considered the more pro-European of the two leaders.
Former foreign minister of Turkey Ahmet Davutoglu who led the country's foreign policy rather successfully has strong opinions on external affairs, especially on EU and Israel.
Regarded as a thoughtful and competent leader, Davutoglu replaced Erdogan as Prime Minister in 2014 more than a decade after the AKP came to power. Alongside Erdogan, Davutoglu was a key public face of the party when it won a comeback victory in the country's November 2015 parliamentary election, five months after the AKP had shocked experts by losing its majority in a previous election.
Davutoglu, a one-time adviser to Erdogan and a former foreign minister, fell out with the president over several issues including the possibility of peace talks with Kurdish rebels, and the pre-trial detention of journalists accused of spying and academics accused of supporting terrorism. In his farewell speech, Davutoglu said resigning was not his wish but that he agreed to it to preserve the unity of the party.
Erdogan wants an executive presidency in Turkey to replace the current parliamentary system, a plan for which Davutoglu has offered only lukewarm support. His departure is likely to pave the way for a successor more willing to back Erdogan's ambition of changing the constitution and strengthening the presidency, a move opponents say will herald growing authoritarianism.
Erdogan's end goal is to consolidate enough popular support to switch to a presidential system. Davutoglu's end goal is to consolidate his own power and be a successful prime minister.
Erdogan's drive to tighten his grip on power has caused an increasingly open rift with Davutoglu, encompassing issues from relations with Europe to the pre-trial detention of government critics. As prime minister, the more moderate Davutoglu had been the formal head of government in Turkey, but he was widely regarded as governing under the long shadow of Erdogan, the more ambitious and ultimately the more powerful of the two. With the former prime minister sidelined, analysts say Erdogan has removed one of his only potential rivals for power within the state.
While the two politicians had been friends and allies for years, recent signs of tension between the two had become clear. The two had also publicly disagreed over whether to resume negotiations with Kurdish militants whom the Turkish military is fighting in the country's southeast. Davutoglu himself wished to carve out an independent political space.
The two leaders cannot work together anymore. Erdogan is not satisfied with Davutolgu's too soft and diplomatic style in the management of the country and in the management of certain issues between Turkey and Europe.
Regarded as a thoughtful and competent leader, Davutoglu replaced Erdogan as prime minister in 2014, more than a decade after the AKP came to power. Alongside Erdogan, he was a key public face of the party when it won a comeback victory in the country's November 2015 parliamentary election, five months after the AKP had shocked experts by losing its majority in a previous election.
Ahmet Davutoglu resigned as Turkish Prime Minister in May in a dramatic move that clears the path for President Recep Tayyip Erdoğan to further consolidate his already extensive power. Davutoglu's departure comes as Erdogan and his ruling Justice and Development Party (known by its Turkish initials AKP) are preparing a campaign to replace Turkey's parliamentary system of government with a presidential system, a shift that could cement Erdogan's control of the Turkish state for years to come. "The fact that my term lasted far shorter than four years is not a decision of mine but a necessity," he said, according to Turkey's Hurriyet newspaper. He said he would continue his friendship with Erdogan "until my last breath." He added, "The honor of our president is my honor. His family is my family."
Davutoglu's departure comes as Erdogan and his ruling Justice and Development Party (AKP) are preparing a campaign to replace Turkey's parliamentary system of government with a presidential system, a shift that could cement Erdogan's control of the Turkish state for years to come.
Challenges
The Turkish country is switching at least to a de facto presidential system, and therefore the next government under the next prime minister will have an even smaller independent political space than the Davutoglu executive. The leaders of two key opposition parties denounced the move as a power grab. At a news conference in Ankara, Kemal Kılıçdaroğlu, leader of the secular Republican People's Party, which holds the second largest number of seats in parliament, told reporters, "All democracy supporters must resist this palace coup."
The change in the government and party leadership comes at a time when NATO member Turkey is facing an array of security threats including renewed conflict with Kurdish rebels in the southeast, a wave of suicide bombings linked to Kurdish and Islamic State militants, as well as growing blowback from the war in neighboring Syria. The transition also coincides with growing tensions with the European Union over a controversial deal to reduce the flow of illegal migrants from Turkey to Greece, which Davutoglu helped broker.
In addition to bitter parliamentary politics, Turkey is also grappling with a lethal conflict with Kurdish insurgents, a wave of attacks by ISIS militants, and the presence of more than 2.7 million refugees who fled the civil war in neighboring Syria. But the sense of growing instability and violence may have actually helped cement the AKP's grip on power. After losing its majority in the parliament, called the Grand National Assembly, in an election in June 2015, coalition talks failed. In the meantime, fighting resumed in the Kurdish-majority southeast and ISIS carried out a series of lethal bombings in the country. When voters returned to the polls, they restored the AKP's majority.
Following the election, the government intensified the military campaign on Kurdish militants and also expanded what opponents say is a broad effort to restrict freedom of expression, including arrests and prosecutions of dissident journalists and academics. Erdogan's critics argue that those and other measures signal an embrace of an increasingly authoritarian form of governance.
Recently, a parliamentary committee approved a bill that would strip lawmakers of judicial immunity, a measure that would clear the way for prosecutions of opposition leaders. Before the vote, members of the AKP and the pro-Kurdish People's Democratic Party (HDP) engaged in a physical brawl in the house of parliament.
When Davutoglu hinted in April at a possible willingness to resume of peace talks with Kurdish militants, Erdogan ruled out any negotiations, saying the government would continue battling the insurgents.
Drift
President Erdogan, frequently critical of the EU, has at times appeared to belittle Davutoglu's progress, most notably efforts to win visa-free travel to Europe by June, the main prize in the eyes of many Turks. "During my time as prime minister it was announced this would come in October 2016
Erdogan, a political fighter hardened by a childhood in Istanbul's rough Kasimpasa district, wants a robust presidential system as a guarantee against the fractious coalition politics that hampered Turkey in the 1990s. His opponents see a stronger presidency as a vehicle for his own ambition.
Such a system would have seen Davutoglu, a more mild-mannered academic and former diplomat who lacks Erdogan's natural appeal to crowds, sidelined.
The two have governed in a strained alliance since Erdogan won the presidency in 2014 and Davutoglu replaced him as prime minister. Aides to Davutoglu had largely dismissed the tensions as matters of style rather than substance. But in the clearest sign yet of a power struggle, the authority to appoint provincial AKP officials was taken from Davutoglu last week. The move reduced Davutoglu's hold over the party grassroots and cemented Erdogan's influence.
On foreign relations, the two leaders have appeared at odds over the deal with the EU to stem the flow of illegal migrants from Turkish shores to the Greek islands, in return for which Ankara has been promised accelerated EU accession talks, visa liberalization and financial aid. The deal has been Davutoglu's project, and its future may be less certain after his departure.
Davutoglu's departure looms as Turkey faces mounting security challenges, with a Kurdish insurgency in its southeast and the spillover of the war in Syria on its southern border. The European Union is counting on Turkey to help stop migrants streaming into the continent under a landmark accord brokered by Davutoglu, and Washington is drawing on NATO member Ankara's support in fighting Islamic State in Syria and Iraq. The lira weakened more than 4 percent to 2.976 to the dollar, its weakest since the end of February, as investors balked at the prospect of more uncertainty.
Observation
Davutoglu's early exit as party leader and PM constitutes another episode that show that Erdogan's dominance over the AKP and the executive is absolute and unchallenged. The new premier Binali Yildirim is also an experienced politician who knows how to balance the president and nation.
There is no clarity if Davutoglu opposed Constitutional amendment to make the presidency stronger or if he opposed any move to make over with Israel or EU.
However, certain steps by president Erdoğan shows eh wanted a free hand in deciding all s aspects of governance both on domestic and foreign fronts
After being stubborn for months, Turkey's president Erdoğan has now apologized to Vladimir Putin, his Russian counterpart, for the downing of a Russian fighter jet, opening a door to a detente between Moscow and Ankara after a bitter diplomatic row. Tayyip Erdogan said he hoped for a "quick" normalization in ties with Russia after he expressed regret over the downing of one of Moscow's military jets. "I hope we can put behind us the current situation, which is detrimental to both countries, and advance towards a quick normalization," he said in a dinner to break the Ramadan fast at his presidential palace in Ankara.
President Erdoğan also made positive gestures to appease Israel, forgetting what it did to the prestige of former Ottoman Empire by attacking its aidship bound for Gaza Strip with humanitarian aid and many peace workers on board on international waters. Turkey, under pressure from Israel and USA, announced the restoration of diplomatic ties with Israel after a six-year rupture and expressed regret to Russia over the downing of a warplane, seeking to mend strained alliances and ease a sense of tension and frustration.
With a possible rival now ejected from political life, Erdogan and his party are expected to continue with an existing plan to transform Turkey's government into a presidential system. But Davutoglu's resignation raises questions about the future of a controversial agreement between Turkey and the European Union to accept refugees denied entry to Greece in exchange for allowing some refugees to fly to Europe. Davutoglu was the architect of the agreement, which went into effect last month.
Will Gulf States Learn From Their Success in Handling the Pandemic?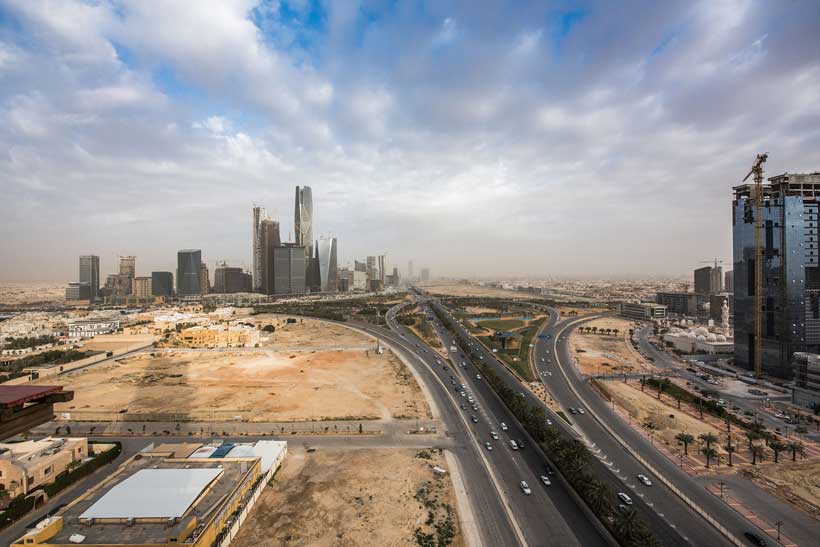 The economic fallout of the coronavirus pandemic for Gulf states has done far more than play havoc with their revenue base and fiscal household. It has propelled massive structural change to the top of their agenda in ways that economic diversification plans had not accounted for.
Leave aside whether Gulf states can continue to focus on high-profile, attention-grabbing projects like Neom, Saudi Arabia's $500 billion USD 21st century futuristic city on the Red Sea.
Gulf rulers' to do list, if they want to get things right, is long and expensive without the burden of trophy projects. It involves economic as well as social and ultimately political change.
Transparency and accurate and detailed public reporting go to the core of these changes.
They also are key to decisions by investors, economists, and credit rating companies at a time when Gulf states' economic outlook is in question. Many complain that delays in GDP reporting and lack of easy access to statistics complicates their decision-making.
Nonetheless, if there is one thing autocratic Gulf governments have going for themselves, beyond substantial financial reserves, it is public confidence in the way they handled the pandemic, despite the fact that they failed to initially recognize crowded living circumstances of migrant workers as a super spreader.
Most governments acted early and decisively with lockdowns and curfews, testing, border closures, repatriation of nationals abroad, and, in Saudi Arabia, suspension of pilgrimages.
To be sure, Gulf countries, and particularly Saudi Arabia that receives millions of Muslim pilgrims from across the globe each year, have a long-standing history of dealing with epidemics. Like Singapore, South Korea, and Taiwan, they were better prepared than Western nations.
History persuaded the kingdom to ban the umrah, the lesser Muslim pilgrimage to Mecca, in late February, days before the first case of a Covid-19 infection emerged on Saudi soil.
Beyond public health concerns, Saudi Arabia had an additional reason to get the pandemic right. It offered the kingdom not only an opportunity to globally polish its image, badly tarnished by human rights abuses, power grabs, and the killing of journalist Jamal Khashoggi, but also to retain religious influence despite the interruption in the flow of pilgrims to the kingdom.
"Saudi Arabia is still a reference for many Muslim communities around the world," said Yasmine Farouk, a scholar of Saudi Arabia at the Carnegie Endowment for International Peace.
It also allowed Saudi Arabia to set the record straight following criticism of its handling of the Middle East Respiratory Syndrome (MERS) in 2012 when the kingdom became the epidemic's epicenter and in 2009 when it was hit by the H1N1 virus.
Saudi Arabia is also blamed for contributing to a public health catastrophe in Yemen with its frequent indiscriminate bombings.
A country in ruins as a result of the military intervention, Yemen has grappled for the past four years with a cholera epidemic on the kingdom's borders.
Trust in Gulf states' handling of the current pandemic was bolstered by degrees of transparency on the development of the disease in daily updates in the number of casualties and fatalities.
It was further boosted by a speech by King Salman as soon as the pandemic hit the kingdom in which he announced a raft of measures to counter the disease and support the economy as well as assurances by agriculture minister Abdulrahman al-Fadli that the crisis would not affect food supplies.
Ms. Farouk suggested that government instructions during the pandemic were followed because of "trust in the government, the expertise and the experience of the government [and] trust in the religious establishment, which actually was following the technical decisions of the government."
To be sure, Ms. Farouk acknowledged, the regime's coercive nature gave the public little choice.
The limits of government transparency were evident in the fact that authorities were less forthcoming with details of public spending on the pandemic and insight into available medical equipment like ventilators and other supplies such as testing kits.
Some Gulf states have started publishing the daily and total number of swabs but have yet to clarify whether these figures include multiple swabbings of the same person.
"It is likely that publics in the Middle East will look back at who was it that gave them reliable information, who was it who was there for them," said political scientist Nathan Brown.
The question is whether governments will conclude that transparency will be needed to maintain public confidence as they are forced to rewrite social contracts that were rooted in concepts of a cradle-to-grave welfare state but will have to involve greater burden sharing.
Gulf governments have so far said little about burden sharing being allocated equitably across social classes nor has there been transparency on what drives investment decisions by sovereign wealth funds in a time of crisis and changing economic outlook.
Speaking to the Financial Times, a Gulf banker warned that the Saudi Crown Prince Mohammed bin Salman "needs to be careful what he spends on . . . Joe Public will be watching."
Headed by Prince Mohammed, the kingdom's sovereign wealth fund has gone on a $7.7 billion USD shopping spree buying stakes in major Western blue chips, including four oil majors: Boeing, Citigroup, Disney, and Facebook. The Public Investment Fund is also funding a bid for English soccer club Newcastle United.
The banker suggested that Saudi nationals would not appreciate "millionaire footballer salaries being paid for by VAT (value added tax) on groceries." He was referring to this month's hiking of sales taxes in the kingdom from five to 15 percent.
The fragility and fickleness of public trust was on display for the world to see in Britain's uproar about Dominic Cummings, a close aide to Prime Minister Boris Johnson, who violated lockdown instructions for personal reasons. Mr. Johnson is struggling to fight off demands for Mr Cummings' dismissal.
To be sure, senior government officials and business executives in the Gulf have cautioned of hard times to come.
A recent Dubai Chamber of Commerce and Industry survey of CEOs predicted that 70 percent of the United Arab Emirates' companies would go out of business in the next six months, including half of its restaurants and hotels and three-quarters of its travel and tourism companies.
Saudi Finance Minister Mohammed Al-Jadaan warned earlier this month that the kingdom would need to take "painful" measures and look for deep spending cuts as a result of the collapse of oil prices and significantly reduced demand for oil.
Aware of sensitivities, Mr. Al-Jadaan stressed that "as long as we do not touch the basic needs of the people, all options are open."
There was little transparency in Mr. Al-Jadaan's statements on what the impact would be on employment-seeking Saudi nationals in a labor market where fewer migrant workers would be available for jobs that Saudis have long been unwilling to accept.
It was a missed opportunity considering the 286 percent increase in the number of Saudis flocking to work for delivery services.
The increase was fueled by an offer by Hadaf, the Saudi Human Resources Development Fund, to pay drivers $800 USD a month, as well as a newly-found embrace of volunteerism across the Gulf.
The surge offered authorities building blocks to frame expectations at a time when the kingdom's official unemployment rate of 12 percent is likely to rise.
It suggested a public acknowledgement of the fact that well-paying, cushy government positions may no longer be as available as they were in the past as well as the fact that lesser jobs are no less honorable forms of employment.
That may be the silver lining as Gulf states feel the pressure to reinvent themselves in a world emerging from a pandemic that potentially will redraw social, economic, and political maps.
Author's note: This story was first published in Inside Arabia
Foreign intervention in Libya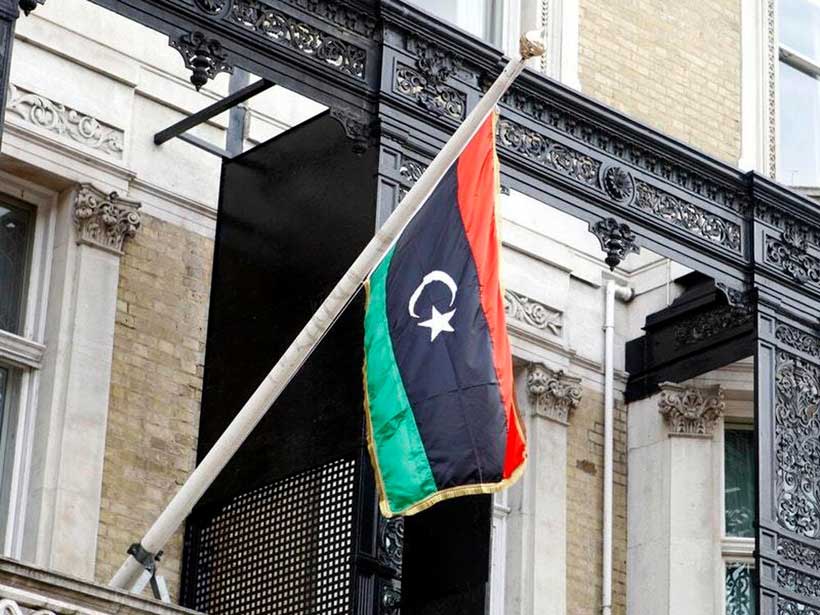 Since the ouster of Muammar Gaddafi in 2011, Tripoli has transformed into an appalling sight of consistent injustice, rising fundamentalism and morbid law and order situation. Amidst the whirlwind of fractured institutions and failed socio political system in Libya, foreign countries have also found a suitable battleground for fighting their proxy wars. Currently, there are two governments operating in libya, each claiming to reflect the genuine mandate of Libyan people. The United Nations backed government of National Accord, under the leadership of President Fayaz al serraj is being supported by Turkey, Qatar, Italy and publically by all western democracies. Whereas, a shadow government, is being maneuvered from the eastern city of Tobruk. It enjoys the support of Saudi Arabia, Egypt, France and the United Arab Emirates.
In 2012, less than a year after NATO intervention, Libyans turned to polls, in the pursuit of voting for an efficient leadership. As a result of elections, the General National Congress or GNC came into power. It was tasked with devising a constitution within the next eighteen months. Despite, it's full capacity, the government failed to deliver on time due to evident disorganization and post-gaddafi mayhem, which was still at large. However, Libyans again went to vote in 2014, electing a House of Representatives or HoR in power, this time. These elections were repudiated and their result was declared illegitimate by GNC, on the claims of low voter turnout and series of violence which engulfed the entire electoral process, across the country. Rejection to form government, forced HoR to flee Tripoli and establish itself in Tobruk, where they aligned themselves, with Libya's strong man, commander Khalifa Haftar and his Libyan National Forces.
Haftar had remained a part of Libya's political arena for as long as Muammar Gaddafi had, he joined the military in 1961 and served in its ranks until, the Chad misadventure of 1987, which not only made him fall out with Gaddafi, but also enforced him into exile in the United States. Nonetheless, Haftar returned to Libya after the war and started rebuilding his former network of loyalists who worked with him decades ago, and ended up establishing the Libyan National Forces. His forces launched "Operation Dignity"[1]in 2014, with the official intentions of relieving Libya from local militias, radical nationalism and religious fundamentalism.
Amidst the chaos of political deterioration and significant power vacuum, foreign countries started to manipulate the Libyan crisis for their own interests. Turkey is a regional player, and is severely concerned about their maritime trade route. For, being surrounded by hostile neighbors, Turkey finds it hard to trade through any other channel smoothly, except Mediterranean which it shares with Libya. Thus, it is actively vouching for a friendly government in Tripoli. Turkey's parliament has recently passed the controversial law that has permitted the deployment of Turkish troops on Libyan soil, in order to support al Serraj's government. Meanwhile, states like Italy and France are interested in Libya's oil resources, and are also supporting respective governments as per their interests. International oil companies such as Italian Eni, French Total and Russian Taftnet, along with British Petroleum are on and off, getting exploration and management contracts to tap oil resources, with the Libyan National oil corporation. Where Russian mercenaries are fighting on ground with Haftar's forces, France has also provided covert logistical support to his forces, each interested in their own share of resources.
Furthermore, the United Arab Emirates, Cairo and Kingdom of Saudi Arabia are eagerly backing Haftar's LNA for the sake of preventing another wave of Arab spring, to reach their borders. UAE has conducted airstrikes on Benghazi in 2014, from an Egyptian base in Libya, in order to support Haftar's operation Dignity. They have also recently established their own base in eastern province of Al-Khadir, to support further LNA's advances. Kingdom of Saudi Arabia has also pledged it support to Haftar under the crown prince, Muhammad Bin Salman. As, just before Haftar's Tripoli offensive, Riyadh promised him millions to buy tribal leader's loyalties and to financially support the fighters in LNA.
Another reason behind Arab countries ardent sponsorship is, the question of muslim brotherhood. LNA has vowed to eliminate all the elements of religious extremism, including the muslim brotherhood. Cairo, UAE and KSA are known for their crack down on the brotherhood, while Turkey and Qatar are assumed to support the political activities of organization. Such difference in approaches has also led these countries into a state of perennial proxy war with each other.
Recent Moscow talks and Berlin conference, in the beginning of this year, has indeed provided an opportunity for all the parties in conflict to come on the negotiating table, and draw out strategies for adherently following the Libyan arms embargo of 2011, for effective ceasefire. Yet, without a proper policy in place, which can prevent foreign interventions in Libyan domestic crisis. It will create a potential environment for Tripoli to transcend into a turmoil similar to Syria and Yemen. War in Libya, has already incited an endless cycle of unnecessary fighting, uncountable deaths and a vicious void of ills like; human trafficking and smuggling. From, exponential worth of 53.2 billion dollars in 2012 to 4.6 billion dollars in 2016, Libya's natural revenues have shrunken conspicuously over the last decade. In addition to that, with global coronavirus pandemic still out and loose, conflicts like one in Libya have a higher potential of turning into a major confrontation. It's a textbook example of how precarious the situation might get, if not taken sensibly, by international community.
---
[1] Anderson, Jon Lee. "The unravelling." The New Yorker 23 (2015).
The Coronavirus and Conflicts in the Middle East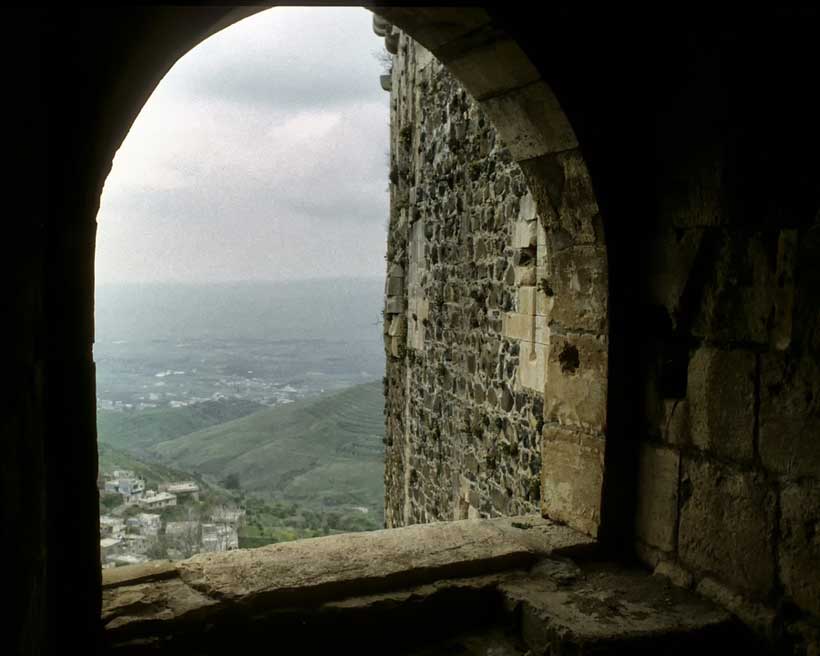 The question of the political and socioeconomic consequences the COVID-19 pandemic will have for global development has prompted heated analytical discussions among leading politicians, economists and political scientists. The range of opinions is staggering, varying from "the world will never be the same" (Henry Kissinger) to "the pandemic will accelerate history rather than reshape it" (Richard Haass). Should we, therefore, expect radical shifts in the global leaders' thinking or will the dangerous inertia of the last two decades ultimately come out on top?
The only thing most people agree on is that the coronavirus has plunged the world into a global, multidimensional crisis. This crisis is made particularly acute and unpredictable by the developments that predated it: the slowdown of global economic growth, the collapse of oil prices, socioeconomic differentiation, the rapid increase in military spending, protracted "unresolvable" conflicts and the growing threat of losing control amid geopolitical rivalry. There are new nuclear missiles, cyber- and biotechnologies, "hybrid wars," and the consequences of all these trends are not yet entirely clear, which makes this rivalry far more dangerous than the USSR-US confrontation.
Thus far, it is difficult to say confidently what direction these developments will take and whether they will become a turning point. In any case (and here Russian and Western analysts agree), the statesmanship, competency and acumen of all world leaders will be put to the test, as will their ability for reasonable compromise. This "test" will be particularly relevant for those states in the greater Middle East that are involved in various conflicts and for their leaders, whose ambitions are, at this historical juncture, under powerful pressure from both within and without; this test may be even more relevant there than in other parts of the crumbling, yet interconnected world.
"Old" internal conflicts in Syria, Libya and Yemen, new-type protest movements demanding a change of the ruling elites (the "everyone means everyone" slogan) in Algeria, Lebanon and Iraq, balancing on the brink of an armed conflict in the Persian Gulf – this chronic instability constantly feeds into mutual enmity, the preference for solutions by force, and overall thinking along the lines of "winner takes all." Regional wars remain a sore point on the Russia-West global agenda, which is already overburdened with many acute problems. At the same time, it has become apparent that domestic driving forces increasingly trump extra-regional influences such as the geopolitical rivalry between Russia and the US, between Western states (France, Italy, Germany, Greece), including Turkey, as is happening in Libya, between the regional powers themselves (Saudi Arabia, Iran, the UAE, Qatar) in Yemen, or between all of them in Syria.
The pandemic has affected Libya, Syria and Yemen to a lesser degree than the US and West European states. At the same time, the number of cases is still growing and is gradually approaching the limits of their capacities as these countries are exhausted by protracted wars and external aggressions. In that sense, they have much in common, which causes concern to the UN's specialised agencies, the International Committee of the Red Cross (ICRC), and non-governmental humanitarian organisations. The ICRC has warned in a press release that "it will be nearly impossible to fight COVID-19 in countries already devastated by conflict unless a concerted response by states and humanitarian organisations is launched immediately."
Despite appeals from the UN Secretary-General, from Russia, the US, several leading European states and other members of the international community, military hostilities are still raging in the region; they periodically abate and then flare up again. It takes a strong state, suppressing political violence, and a legitimate authority to succeed in combating the consequences of military conflicts in the Middle East in the middle of the pandemic. In the meantime, these three regional conflict centre have still not restored their territorial integrity, the principal criterion of national sovereignty, and the prospects for a final settlement appear quite vague.
The fight for territories continues. Local administrations of those states' constituent parts largely depend on non-state actors, various militias, including those of a terrorist persuasion. International humanitarian aid is either inaccessible in many areas or is used for political purposes. Healthcare systems have been completely destroyed or significantly undermined, transport and commercial communication lines have been interrupted, while, according to the UN, about 38.4 million people (25 million in Yemen, 11 million in Syria and 2.4 million in Libya) are in need of humanitarian aid. Until recently, the World Health Organisation had no information about Huthi-controlled areas of Yemen, including the number of COVID-19 cases. Overcrowded city centres, prisons and camps for refugees and displaced persons are seen as the source of the infection.
Syria is a special case in the general picture of Middle Eastern conflicts amid the coronavirus pandemic. The outcome of the internal confrontation will have far-reaching consequences. If compromise solutions are found, a settled Syrian conflict might serve as a precedent for the global community and as a model and a key for resolving other conflicts. Alternatively, if Damascus fails to learn the lessons of 2011, this conflict might become a powder keg under the prospects of Syria's stable domestic development. Not should we rule out the possibility of the country being split into areas of influence with socioeconomic rehabilitation in each area carried out by external sponsors (mostly with the help of Russia, Iran and China in Damascus-controlled lands, by Turkey in the northwest, and with the support from the US and some Gulf states in the east). The latter variant, though, appears the least probable.
At the extended meeting of the government in early May, President Assad made a powerful statement similar to the one made in the summer of 2015, when the Syrian regime was on the verge of collapse, and the President acknowledged publicly for the first time the dearth of domestic military resources, emphasising the need to "preserve useful Syria."[1] This time, now that the regime appears to have bolstered its positions thanks primarily to Russia, Assad has again warned the Syrian public and the global community that, if the coronavirus cases spike, Syria would face a "real catastrophe." The current relatively low level of infection (there were 47 cases at that time), he said, did not mean Syria had avoided the danger. The World Health Organisation lists Syria among high-risk countries.
The President had more than enough reasons to make this statement. In late 2019, only 64% of the country's hospitals and 52% of its medical outposts were still operating, while about 70% of healthcare workers found themselves among refugees and displaced persons. The geographical distribution of the medical institutions that are working is highly uneven: two-thirds of them are in Damascus, in the provinces of Latakia and Tartus, while there are none in Deir ez-Zor in the country's east. According to the Brookings Institution, there are 1.4 medical workers per 10,000 people and a grand total of 100 ventilators in Idlib. Immediately after the first coronavirus cases were recorded, food and medication prices went up 20–40% on top of the existing inflation.
Since the first coronavirus cases were recorded on 22 March, Syria's government has been mobilising its internal capabilities in three areas:
First: preventing the spread of the infection within the area under its control. In Syria's northeast (Afrin, Idlib), similar measures are being introduced by local authorities that are under the influence of Turkey and several groups that have been declared terrorists, and by the Kurdish administration in inner Syria east of the Euphrates. The announced administrative and legislative measures envisaged even harsher steps than international standards suggested. A curfew was imposed immediately, external borders were closed, control was stepped up over transport between provinces and between the cities within them. This was a vital step for Syria, with its close commercial ties and cross-border contacts with Lebanon, Jordan and Iran (Syria has particularly intensive contacts with the latter). As of late April, Iran accounted for 79.1% of all coronavirus cases in the Middle East; Arab states of the Persian Gulf accounted for 12.1%, and other states for 8.8%. Territorial fragmentation, however, stands in the way of coordinating the fight against the coronavirus throughout the country. It is creating serious difficulties in handing out the international aid that is coming into Syria.
Second: mitigating the socioeconomic consequences for the regime, especially because surges in protests have been recorded since last spring, including in regions with predominantly Alawite population. The government imposed state price regulation, primarily for food, medications and essential goods. Fuel subsidies were maintained and bread stamps were introduced for people in particular need. At the same time, a set of solutions was introduced to remove administrative and bureaucratic procedures for import contracts on essential goods. Syrian importers working with such goods were offered preferential currency exchange rates. The government's emergency decisions also included exempting individual types of business from taxes for April and gradually (since the first ten days of May) lifting restrictions on work in industrial and service sectors.
Third: concentrating the fragmented financial resources within the inner circle of the President's power. This could mean transitioning to a policy of centralised distribution of the reduced state revenues, which means the authorities intend to be more decisive in fighting corruption and the "shadow economy" (between 2010 and 2017, GDP fell from USD 60.2 bn. to USD 17 bn.). The experience of many states, including European ones, shows that enhanced financial discipline is a must at a time of crisis, especially in collecting taxes and combating illegal economic activities.
Yet, as regards Syria, Arab and Western media focused rather on looking for sensations than on providing a balanced analysis of the situation with a view to helping find ways out of the crisis that had been compounded by the threat of the coronavirus pandemic. Regrettably, the media show the latest economic steps undertaken by the Syrian government through the lens of the conflict between the President and his cousin, Syria's wealthiest businessman, multibillionaire Rami Makhlouf.
His business empire does, indeed, span a range of key economic sectors: telecommunications, oil and gas, banking, construction, real estate, commerce, etc. The rise of Rami Makhlouf began soon after Assad came to power, during the short period of liberal economic reforms. During the war, his standing in Syria's economy was consolidated significantly by the preferences given in exchange for charitable activities and financing militias loyal to the government. Now is the time to pay the bills and some of his assets have been frozen. The conflict peaked when the Syrian oligarch decided to publicise the economic dispute about paying Syriatel's taxes totaling USD 180 m. He did this at a juncture that was critical for the country. Consequently, the conflict was broadly politicised and resulted in rumourmongering about a split in the presidential elites similar to the late 2017 events in Saudi Arabia (Crown Prince Mohammad bin Salman had several members of the royal family temporarily detained on allegations of large financial claims against them).
Incidentally or otherwise, precisely in April and May, the western and Arab media were inundated with various speculations concerning Russia-Syria relations. Distorted interpretations were given to those articles in the Russian media and on Russian social networks that contained benign criticism of Damascus' inflexible policies in political settlement and of the widespread corruption getting in the way of reconstruction and handling the most pressing socio-economic problems. These articles were presented as allegedly reflecting the Russian political elites' discontent with President Assad personally.
Deliberately fake news affected even the Russian International Affairs Council (RIAC), whose expert materials always contain objective analysis and verified facts, whether people like it or not. At the instigation of Syrian opposition sources, citing some RIAC paper, fake news was disseminated about Russia, the US and Turkey (with possible participation by Iran) having some plan about removing Assad from power and establishing a "transitional government" consisting of representatives of the "Syrian regime," the opposition and "Kurdish militias." Even more regrettable is the excessively emotional response by some "members of the public" in Damascus itself, expressed in the spirit of the ideological rhetoric of the past, of the outdated black-and-white foreign policy notions. They classify members of the Russian expert community (journalists serving purely corporate interests do not count) as "those in favour" and "those against," into "pro-Western" and "patriotic." The former naturally strive to "undermine the allied relations" between Russia and Syria.
Meanwhile, despite the many barriers dividing the world, cooperation in fighting the coronavirus pandemic, this "common enemy" as Antonio Guterres called it, is being gradually established, but things are far more complicated in the Syrian conflict.
Besides the WHO, the International Red Cross and some other international organisations, real external aid to Syria's government is provided only by Russia, China and, to a lesser degree, Iran, with limited aid coming from some European and Arab states. With the start of the coronavirus outbreak, Russia launched humanitarian deliveries to Syria, bringing in face masks, coronavirus testing systems, and other medications and medical equipment. Food aid has been no less important for Syrians. In April, Russian grain, which had previously been in short supply on the market, was delivered to the port of Tartus.
Although the European Union expressed its support for the UN Secretary General's appeal to lift the sanctions off several states, including Syria, so that the needed medical and humanitarian aid could be provided, in practice, Europe's contribution is doubtful. First, EU member states have no consensus on Syria and, second, European companies are, as in the case of Iran, extremely wary of secondary US sanctions.
The stance of the Trump Administration is, like that on several other foreign political issues, rather ambiguous, not to say hypocritical. On the one hand, they introduce all kinds of "exceptions," "authorisations" and "special licences" for providing humanitarian aid to Syria and some other states during the fight against COVID-19. This procedure is detailed in a relevant paper by the US Department of the Treasury dated 16 April 2020 (Department of the Treasury, Washington DC, Office of foreign control, Fact Sheet: Provision of Humanitarian Assistance and Trade to Combat COVID-19). On the other hand, the US is putting "maximum pressure" on Syria, stepping up its verbal threat campaign against President Assad personally and warning those countries, including Arab states, that are willing to provide Syria with the necessary financial and material support, about the consequences. European experts believe that, even if Syria agreed to use the offer of exemptions from the sanctions, this would hardly produce any results because of the large number of duplicate sanctions imposed over the last 20 years and also the "bewildering" bureaucratic procedures.
Many statements made by official US representative for Syria Engagement James Jeffrey in recent months are just as contradictory and confused. One day, he says the US does not want to overthrow the Syrian regime and supports the launch of the Constitutional Committee; another day, he says that Assad is utterly unacceptable, which can be understood to mean that he is unacceptable even as a presidential candidate at the elections to be held under Resolution 2254. Statements about his contacts with Russian partners and unwillingness to intervene in Russia-Syria relations do not jibe with his words that the purpose of the US is to let Russia get bogged down in Syria. As for jointly fighting international terrorism, there is a certain slyness there, as well, concerning Hay'At Tahrir al-Sham, which apparently cannot really be considered quite terrorist since it has never carried out terror attacks outside Syria and only fights the Assad regime.
The reality is that the coronavirus pandemic caught Syria in the midst of an unsettled conflict and social tensions, a destroyed infrastructure, limited internal reserves and financial resources. We need to understand that in this emergency the way out of the crisis or the simple act of meeting the urgent needs of the people, regardless of their political preferences, is closely linked to the integral progress in several areas: mobilising internal economic resources and creating conditions equally favourable for the work of public-private partnerships and foreign investors; providing a safe environment for refugees to return; creating an atmosphere conducive to national reconciliation; what is required politically is for these efforts to be enshrined through specific steps taken in compliance with UN Security Council Resolution 2254, largely spearheaded by Russia.
[1] See: A. Aksenenok. "The Syrian Crisis: A Thorny Journey from War to Peace" [in Russian] // Valdaiskie zapiski [Valdai Memoranda] No. 104, Valdai Discussion Club. P. 11.
From our partner RIAC