Can Diplomacy Help Navigate an Upcoming Worldwide 'Valley of Disappointment'?
The current worldwide slowdown in productivity gains may reflect a combination of decreasing energy returns on energy investments in fossil fuels, and limitations on productivity gains in the early stages of development of renewable energy replacements.
A review of the development process in terms of non equilibrium thermodynamics concepts is in order. The stresses of the upcoming major worldwide energy transitions, accompanied by climate change protections, are likely severely to test national and international coordination systems, and demand insight into the thermodynamic and economic processes involved on the part of those who participate in international diplomacy.
1.The Current Productivity Problem
Numerous publications have been reporting that rates of productivity gain have been declining in recent decades across much of 'developed world', and, from higher levels, in many 'developing' economies. A recent publication of the highly respected Brookings Institution probes this issue
The National Conference Board in the United States also reports almost imperceptible productivity gains, and some losses, in the most developed economies in the world. The Conference Board's summation on this is as follows:
Zero or even negative total factor productivity growth suggests that improvements in the efficiency by which labor and capital are used have stalled . . . Ultimately declining TFP prevents companies from improving their competitiveness and profitability, and threatens the ability of countries to maintain or better people's living standards.
As of this writing, the International Monetary Fund reports low growth prospects across a broad range of economies, and some difficulty in identifying why this should be so.
2. Current Related Financial Policy Actions
Institutions charged with coordinating national and global financial activities have undertaken attempts to encourage a resumption of 'growth' (typically measured within States as gross domestic product or gross national product). The conceptual basis for such measures seems to assume that growth rates should be those typical of the late 19th and the 20th centuries.
National governments have considered that they had two principal levers for trying to get economic activity back up to accustomed and/or targeted levels, termed 'monetary' and 'fiscal'.
As to 'fiscal' action, the national government is assumed to be able to authorize economic activity directly, and to issue whatever monetary instruments, or forms, will be accepted in the markets supplying goods and services. This may create a current deficit, to be financed over time.
There seems to be more attention given to 'monetary' policy, typically managed by central banks, and institutions to coordinate the policies of national central banks.
National central banks have tended to try to stimulate economic activity by actions which make monetary units more amply available for national and international transactions. A part of this strategy is actions to lower the interest rates which generally apply in such transactions. This is thought likely to increase the levels of activity in investing in the production of goods and services (and in consumer purchases) by reducing the levels of yield needed over time from such activities to attract the 'capital' which will enable such activities.
At this time, most of the institutions with central bank functions, in the 'developed' economies, have been targeting very low interest rates for an extended period of time.
There have been at least two other, external but parallel discussions, with implications for economic activities. This article suggests that these inquiries are particularly significant at this time.
3. Current Awareness of A Need for An Energy Source Transition
It is generally understood that the enormous gains in human populations and activities have come from exploiting the 'energy' in fossil fuel, or earth-stockpiled, hydrocarbons. Discussions of productivity gains over time — generally the 19th and 20th centuries — seem to have assumed that the fossil fuel flows supporting such gains will be available at the same levels and costs as have been the case in these last two centuries. But looking ahead a century or two, this cannot continue to be taken as a given.
First, the prospective climate effects of combusting these hydrocarbons, to get the energy yield, has spurred a global search to replace these energy sources.
At the same time, the net energy yields from mining these hydrocarbons have tended to decrease. And, the limits of the most energy-rich hydrocarbon deposits seem visible, given current and prospective consumption rates.
The efforts to develop 'renewable' or 'sustainable' energy sources have led to a focus on a key measure — the energy returns on energy invested (EREOI) in such renewable technologies. Those tracking the development of renewables are keenly interested in when they will meet or exceed the EROEI of fossil fuels, and whether, and when, such energy yields will be sufficient to support a high energy industrial civilization in the future.
This author suggests that this should lead to shifting the conceptual center of discussion as to economic (and social) activity to the energy flow factors which enable such activity.
4. The Rise Of Academic Understandings of 'Non Equilibrium Thermodynamics'
This dovetails into a stream of academic thought which has steadily expanded in recent decades, often termed 'non equilibrium thermodynamics'.
The foundations of this thought go back at least as far as Heraclitus of Ephesus, born about 560 BC, who saw all things as process. However, in recent decades astronomers, physicists and others have expanded, elaborated, and measured these concepts in universally applicable ways.
Re-casting the productivity issues in thermodynamic terms may help answer a key question.
On the one hand, some suggest that the current slowdown in productivity growth in developed economies is just a pause in the realization of gains from innovations in process as to the economic potentials of current developed societies — e.g. 'big data' computations, self driving cars, the spread of 'digitization' of business and government operations.
An alternative suggestion might be that the combination of restrictions of fossil fuel use, the energy costs of such use, and the energy investment costs of creating and deploying renewable energy sources now imposes or will impose constraints on the rate of productivity gains, if any, which we can project for coming decades.
Given the recent ascent into widespread scholarly discussion of non equilibrium thermodynamics, I should to state at the outset what version of nonequilibrium thermodynamics frames the premises here used in approaching human productivity and 'finance'.
Briefly stated, this essay proceeds from the premise that all ordered structures in the Universe are manifestations of ordered energy flows. All 'tangible' structures are composed of relational systems — systems of correlated elements. Thus, the 'order' In the universe arises from correlations among the elements in the structures. In some, as in 'solids', the correlations are so stable as to stabilize both spatial dispersion, and radial degrees of freedom, over the periods of observation — or interaction with another ordered structure, or system.
Dynamic systems at the macro scale available to humans — processing energy flows and altering its internal conformation and/or relationships with external systems over time, or process — entail both energy intake and dissipation. Ilya Prigogine condensed this seminal insight long ago. A simple and visible astronomic example is the Red Spot on Jupiter.
Thus, 'energy' is in a fundamental sense the sovereign coin of the realm, so to speak, in the creation and maintenance of all ordered systems.
The leading explicant of the underlying dynamic nature of the Universe is Tufts/Harvard professor Eric Chaisson. In a series of exhaustively documented, elegant books and articles, he explains the energy densities, and related complexity levels, of galaxies, suns, ants, plants, humans and human societies. See for example "Cosmic Evolution", Harvard, 2001, and for beautiful illustrations
A critical metric in Chaisson's extensive documentation of energy flows is 'free energy rate density' (the amount of energy flow through a system per unit of mass and unit of time). Life units, for example, embody higher free energy rate densities than do galaxies or suns: animals higher free energy rate densities than plants, and humans, with their artifacts, like cities and particular elements in cities (e.. Jet planes and computers) much higher free energy rate densities than animals as a whole. In the energy scales of the Universe, human civilization is an extremely rare high free energy density phenomenon.
For a somewhat broader context, though condensed, overview for the interested general public, one can consult an article on 'relational order theories'
As humans have organized the world around them, they have identified and constructed systems which have, to the humans, the characteristic of yielding more energy to the humans than the humans invest in them.
In agricultural societies, 'land' was often used as a conceptual catch-all for an energy yielding asset. (However, I understand the the word 'capital' was derived from the indo-european term for cattle, in an semi-nomadic phase of the indo europeans). A fishing resource, or the ocean as a whole, could also be so considered.
Let us focus on a world in which systems other than 'land' (or a fishery area) were made to yield energy returns on energy invested in them.
In the fossil fuel era, such a system could be a coal mine, an oil or gas well, etc. where we have accessed energy bound in hydrocarbons by previously living systems, and learned how to liberate and turn to our use that energy. In this world, more types of resource, and energy flows, are organized more flexibly, by entities including the holders of the symbols of 'capital'.
As we seek to enter a larger scale 'sustainable' or 'renewable' energy era we consider artifactual photosynthetic systems, wind energy systems, nuclear energy systems, etc. As to all such systems specialized so as to yield to humans more energy than humans organize into them, we have come to seek to measure the 'energy return on energy invested'.
5. Initial Application of Non Equilibrium Thermodynamics Concepts to Productivity and Energy Transition Issues.
Assuming that 'productivity', as to humans, corresponds roughly to the 'energy' which the human or the system in which the human functions brings to 'goods and services' — the fabrication, transport, communication, etc. which the human becomes involved in 'producing' — productivity, as measured by the output of units specified per person work unit, would be enhanced by more energy entrainment, and decreased by less.
Generalizing this, one might posit that in a world of high EROEI, per person 'productivity' gains can be high, and in a world of low EROEI, they will be low.
We have noted that some suggest that underlying gains in efficiency — compositional productivity, or multiple factor productivity — are in operation but not yet manifested in ways which register in the statistical identities and measures we now use.
Let us entertain an alternate hypothesis oriented to a nonequilibrium thermodynamics framework, and a simple model which might be used to attempt to test such an hypothesis, over time, with enough data accumulation and analysis.
A candidate hypothesis would be that the energy returns on energy investments in the interconnected global economic systems are now rewarding investment in energy production at lower than historic levels, and at levels which, given all the energy dissipation in cycling energy through the generation and consumption, re-generation cycles does not allow for much increase in the over all activity levels of the societies involved, over time and the continuing cycling process.
Let us consider a simple model in which the key variables are a 'capital' sector, the energy return on energy which is invested into the 'capital' apparatus, and a population. These elements are arranged in a simple linear cycle, and the result which matters most to humans is designated as per capita wealth, in energy terms, as follows.
Per capita (energy) wealth = ((K*EROEI)-ReinvE)/P
That is, the wealth per person, calibrated in energy units (which have correspondences to 'goods' and 'services'), equals the energy flow into the capital apparatus times the energy return from that apparatus per unit of energy investment, minus the energy reinvested in the capital apparatus, divided by the total population.
The physical system is a cyclical, reiterative one, as follows. The population inputs energy into the capital apparatus, the apparatus returns (and distributes) the energy back into the population, the population 'consumes' the energy, building some of it into population and amenities, etc, and returns energy into the capital apparatus. And keep cranking.
Using a model such as this, one can imagine differing endowments in different polities — e.g. higher or lower current capital endowments, populations, EROEI results. Some interesting possible relationships are noted in the footnote.
Malthus's famous views come to mind. If we were to adapt a Malthusian point of view, the K, or capital, factor was largely seen as land. The yield — the EROEI — of land had not shown great increases in centuries prior to Malthus, and nothing like 'geometric', or exponential, or repetitive doubling, would seem plausible at his time. So if one assumed that the total population would increase faster than did energy production from land, using historic forms of agricultural technology, people would live more poorly, or some of them would, or some would have to go — to be subtracted from the equation.
Let us now put in this formula the Industrial (or fossil fuel) Revolution. Suddenly (in historical terms) EROEI skyrockets — let us say up to 50 times the energy input. The population can expand (improving food supply in various energy-fed ways), the energy using apparati generally (goods and services) can expand, and the capital factor can increase. The cycle becomes wonderfully virtuous, and humanity bestrides the Earth beyond its agricultural dreams.
But now let us suppose there are limits to the extent the capital factor can increase, or the EROEI begins to decrease, or both. Depending on how one varies the critical factors of population size, capital stock, and EROEI, many scenarios can be produced, as noted before. But with capital limited or fixed, and no appreciable gains in EROEI, we could be headed back to the Malthus type of calculation.
Let us sketch a more optimistic scenario for a few centuries ahead.
Let us continue to assume that the EROEI on fossil fuels decreases, and/or fossil fuel capacity is capped in order to avoid overheating the whole human complex, with major losses of system function and human welfare.
But our specialists advise us that life on earth taps only a very small fraction of the solar energy impinging on earth, we also tap a small fraction of the wind energy available, and if we are clever, farsighted, and disciplined enough we might replace the fossil fuels, at levels comparable to or above current civilization energy levels, at EROEI ratios sufficient to maintain our population levels and our per capita welfare, and also feed back into the capacity machinery enough energy to keep that machinery, and the whole system, stable and growing.
If humanity is not to go on a severe diet at some point, this is clearly the situation which will have to be managed. We humans have a very big and tricky energy supply transition coming up, and there are many uncertainties involved in it.
We may not know just how rapidly the energy supply transition can occur.
Vaclav Smil counsels that we think in terms of a century or so, and has historical evidence to support his view. Vaclav Smil (2011), Global Energy: The Latest Infatuations, American Scientist.
Others suggest that the coming transition could be managed more rapidly. The current Administration in the United States is pursuing an aggressive program to facilitate adaptation of the electricity system to increased proportions of wind and solar electricity generation.
As of this writing, a 2016 projection of the Bloomberg New Energy Finance group projects that by 2027 renewable electrical energy sources will cost less than operation of fossil fuel plants, and by 2040 renewable technologies will improve their cost levels 40-60% and fossil fuel production will have shrunk to less than 50% of total electrical energy production worldwide. In the advanced economies of Europe and America, the fossil fuel shares will have shrunk to a third or less of total electrical energy supplies. And, as to transportation, electric vehicles would constitute about 35% of new vehicles sold.
We also may not know exactly what system wide EROEI levels are required to maintain the high levels of free energy densities prevalent in highly industrialized civilization. A currently circulating guess is 10/1.
We do not know how well the public in the industrialized areas will understand their situation, and have the patience and foresight to soldier through the required transitions.
Given these uncertainties, we still must attempt to project a path forward.
Let us trace out a scenario reflecting the possibility that we are at or near a difficult point in our energy base transition.
This scenario might be called a 'valley of disappointment' scenario. (That is the pessimistic part. The optimism is reflected in the projection that only a valley, not a cliff, looms before us.)
If and as we are now entering a situation in which the fossil fuel energy recovery rates are declining, and the renewable energy yields are increasing, but are currently only a bit above the base rate needed for advanced civilization , account only a small part of energy supply at this moment and need extensive energy-consuming complements to fill out the entire range of energy uses, we might predict that our societies could encounter the following situation.
●A slowdown in global, composite EROEI levels relative to historic fossil fuel boom era EROEI levels,
and thus widespread, aggregate slowdowns in GDP, or GDP growth
and related slowdowns in per person productivity gains,
and thus slowdowns in consequent 'standard of living' gains.
●Even if the renewable energy sources were eventually to produce high and reliably increasing levels of energy flows in human societies, efficiently spread throughout our societies, we could see
lags between investment in the renewable energy sources, and the related complexes which are required to make them broadly and efficiently usable, and their full effectiveness, and thus
human societies enduring some decades of transiti
●All this leading to
A lull in standard of living gains, if not a period of decline, and
slow progress in improving them again. And, consequently,
● as these slowdowns occur, and a resumption of something like historic welfare gains seems remote, considerable dissatisfaction arising in populations which are accustomed to rapid gains in 'welfare', or standard of living.
Does this picture resemble what we now may be seeing in the 'highly developed', extremely entitled populations of America and Europe?
Were this overview accepted, the 2016 Bloomberg new energy investment scenario seems to suggest that by 2040 renewable EROEI would have increased by 40-60% and even transportation would be moving toward energy efficiency sufficient to service high energy human civilization. Such a rate of progress could make less onerous the 'valley of disappointment'. We could at least better see our way to a more abundant future, perhaps even more abundant than our fossil fed recent past.
6. Implications For Financial Policy
In this sort of scenario would the roles of 'finance' differ from those now prescribed?
'Policy makers' may be unclear whether they may just assume that 'fiscal' stimuli will draw on an underused and available well of production and productivity-increasing opportunities on which to spend money tokens, or whether their justification rests solely on a judgment that they, better than the market, can discriminate between higher EROEI possibilities and less productive ones. However, they may be inclined to choose to funnel resources to long term thermodynamic gain as well as or better than an unguided or unassisted market. We have done well in the past by encouraging canals and railroads, for two examples.
As to monetary tools, on the face of it, a regime in which low interest rates prevailed would seem to accord with a relative scarcity of thermodynamically fruitful (in customary language highly productive) investment opportunities. That is, low interest rates would appropriately reflect generally low returns to investments.
If one expected that 'natural forces' — e.g. 'innovations' — would soon replenish the inventory of potentially rewarding opportunities, one might just hold steady and wait — perhaps a few years.
If on the other hand the 'valley of disappointment' construct more accurately depicts our situation, the 'wait' — the period of low returns on 'capital' generally — might go on for some decades. A great deal of adjustments in matters such as annuities, pensions, bond integrity — indeed, public and private finance generally — would be compelled.
Thus, there would seem to be a strong case for monetary policy functionaries and advisors to focus clearly on non equilibrium thermodynamics, EROEI oriented, analyses of economic phenomena. If this work is done thoroughly and well, the 'valley of disappointment' hypothesis may be confirmed in whole or substantial part, or disconfirmed. We may learn enough to get a better picture of workable paths through the transition before us.
7. Diplomacy
If the more advanced economies are facing thermodynamic/economic constraints in the upcoming Great Energy Transition, whereas on the other hand less developed venues feel entitled to a great deal of economic catch-up, regardless of atmosphere heating results, we have a continuing difficulty in managing world climate protection and acceptable rates of welfare improvement in some large and ambitious countries.
The oil-laden Persian Gulf area is a continuing management problem. The deepest and most easily accessible pools of liquid hydrocarbons are in the hands of archaic political systems, some of whom — like Iran — have felt badly treated by the industrialized 'West'. But USA Investment in an order-maintaining military presence in the Persian Gulf area most directly benefits India and China –the US only indirectly. This has not escaped the attention of one of the presidential contenders in the United States.
Diplomacy will be involved in finding ways to reconcile nativist-nationalist impulses in several European countries, and in the United States, with the economic and social advantages of global integration. The recent 'Brexit' act highlights the significance of this phenomenon.
Notwithstanding all the above, the hierarchy building imperative evident the hierarchical construction of order in the Universe explains at the most basic level currently available the tendency to global human integration evident in the last few centuries. This integration dynamic is fundamental.
But the equally underlying stochastic nature of the Universe counsels that nothing is guaranteed to we weird, extreme, socialized apes who seek to live like high technology, high energy, densely clustered ants, in a dynamic, promising, but perilous journey through life's accumulated energy bounty into a new era of energy entrapment on Earth.
Thus the civilized effort to make light out of international heat, and workable coherence out of urgent parochialisms, has fundamental tasks before it in this era of change in the energy fundamentals. An understanding of the currents moving the ships of state, as well as steady hands on the helms, are needed.
The Bust: WeWork's diminishing stature of the perfect "start-up"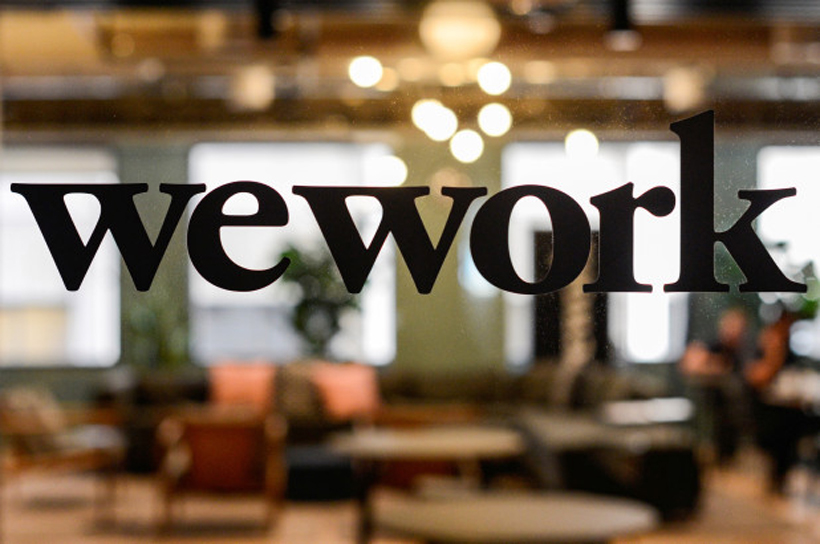 Until recently, the globally acclaimed startup, WeWork was transforming the future of office spaces and staff hiring processes. Truly, it was transformational in the sense that the startup was providing a vital service point to many multinationals around the world. However, Mark Dixon, the cofounder of IWG, another workspace solutions company, was not getting the trick. Here was IWG, a decently profitable startup with consistent annual growth, still unable to compete with the superstar of the industry. Soon after SoftBank poured cash into the company, WeWork was valued for more than $40 bn. Then, it was making headlines for overwhelm; now, WeWork is in a state of awe. As market reports suggest, WeWork even lacks the cash to fire its existing employees.
As Adam Neumann, the chastened cofounder of the dwindling company once proclaimed, co-working was the future and that employees would prove to become more productive and efficient. In his own words, different cultures and organizational goals would inspire the entire floor. Much as the concept is about renting an office space, Mr. Neumann deliberately did not elaborate on the nuisances of dealing with office neighbors, as seen from a tenant's perspective. The idea would have charmed many organizations; it was a great opportunity to redeem operating costs or dealing with unwarranted office culture problems. Or, as many renting executives thought, WeWork would define the ground rules, aptly in accordance with global standards. For many, it was also an experiment for the future. Also, nobody could take away the fact of losing varied insights from "not" participating in what at first seemed like a once in a time revolution.
SoftBank, a Japanese conglomerate investing fund is writing the most important plot in the story. Strangely, both the rise and fall of WeWork has been catalyzed by SoftBank. However, the fact that WeWork was blessed by an investing fund is not strange, or surprising. Amongst sovereign funders, there is competition to stay one foot ahead of another. The Europeans have long stressed on how very few startups from their region go onto becoming a global giant. SoftBank's associations elsewhere is a testimony to its deliberate strategy of staying ahead in the future. Notwithstanding the fact that the Japanese investors would have loved the idea of co-working space more than others. In early 2017, WeWork's market value, shot over $40 bn, even though the company was registering profits below what Mr. Dixon's firm were accounting to. There was a strange gossip in the market around why other investors were not jumping to what the SoftBank deemed as highly profitable. For many like Mr. Dixon and other investors, answers were soon to be found. If it could only be timely, Japanese angels would have anticipated why Mr. Neumann would sell his rights of the name, "We" in WeWork. It was a five million dollar (plus) exit for the charismatic man, whose venture was taken over by those who thought of multiplying their fortunes. SoftBank will be sorry for its decision to trust the hierarchy in Mr. Neumann's leadership. Nevertheless, post takeover, Mr. Dixon will not be contemplating any further on why it has decided to appoint two CEO's. Nor will there be any sort of contemplation on why the new appointees have secured their severance package before paying out dues.
As it stands, IWG is not doing a bad business in comparison to WeWork's downfall. The American start-up was destined for success from its early years. Co-working will still be a grand idea in our times but filthy abundance in a short period of time has brought a winning project to a standstill. There will be other co-working competitors for IWG, but it will learn from the mistakes of a competitor who was bigger than the entire industry. If anything, Mr. Dixon will be smelling opportunities ahead.
Alibaba on Platform Economy
Alibaba on national mobilization of entrepreneurialism on platform economy: today, Alibaba sold $38 Billion within 24 hours: Around the world, currently, there are 100 nations with less than $38 Billion dollars in annual GDP. Imagine if this single company performed at the same rate for next 365 days, it would equal to annual GDP of Japan, Germany, India, France, UK and Canada all combined. Bravo Alibaba, well done, the world in shock is now fondling in own toolboxes.

Are Nations Awake: Are there enough reasons to explore how national mobilization of entrepreneurialism on platform economies and how it will uplift local grassroots prosperity? Are there enough trade-groups, Chambers of Commerce, Trade Associations with enough skills to play in these AI centric digitally advanced and globally friendly market-places? Outside a miniscule number most seriously out-dated trade-groups are in rapid transformation so they too would become shiny butterflies for the new global-age.
Old days of old ways are now new days of new ways.

Salvaging of exportability lost during last decade: Nation by nation, the grassroots medium-size economy was basically, ignored, abandoned and rejected, killing exportable goods and services. So long the trade groups around the 200 nations stuck in their old fashioned comfort zones spanning a century, outside handful organizations most nations are in deep trouble. Observe how nations with riots have the most disorganized, disconnected trade-groups, not due the lack of funding but due to lack of poor leadership with little or no global age skills.
Uplifting working-citizenry after a lost decade on skills: So long the national leadership assumes that MBA degrees are the saviors of their next economy and so long the corporations feels comfortable that all their management is being well trained on YouTube, no additional proof of this fallacy is necessary other than decimated economies and chaos on the streets.

Understanding The Third Economy: During the first economy; rules of engagement and rules of balancing the books were established, the second economy; where fancy jargon was invented to cook the books to balance with political agenda and now the upcoming third economy where real numbers will balance the real books with real columns all managed by artificial intelligence and block-chain delivering honest picture instantly to all and all the times.
Alibaba proves the direct benefits of a Third Economy; such prosperity can only assured by respecting the balancing of pennies and cents with mobilizing millions of abandoned small and medium enterprises and using free technologies as starting base. Such deployments are only possible when leadership is skillfully equipped to understand global-age and able to serve the special transformation demands, by firing the first person for incompetence for saying they have no new funding to change and firing the next person for disorganization for saying they are too busy and have no time to change.
Public sector around the world had almost all these resources available to deploy since last decade. Nation by nation, outside the top business sectors rest of the small medium enterprise players systematically abandoned and crushed were replaced by too big to fail nonsensical hype. Now national races in the age of digital platform economy will demand clarification on their internal conflicts of "digital-divide and mental-divide" and explain dysfunctional imbalanced spending on trade expansion without "national mobilization of entrepreneurialism" …it is also a fact that majority nations need massive in-depth-training at all top leadership levels to understand the new language of the new days.

It's time to choose; either build world-class export promotion agencies, vertical trade groups to foster trade by global-age showcasing on platform economies and bring home some grassroots prosperity or allow restless citizenry and rise of populism. It time to balance, that where public sectors mostly all over the world failed on such progressive affairs, technology has now blossomed as salvage operation with dramatic tools and deployment options. Is your national leadership ready now? Not to sidetrack, this is not an exclusive IT issues; this is global age expansion and entrepreneurial mobilization issues. Deeper studies and debates are essential.
The world is changing fast is no longer just a cliché, now growing into a warning
National Transformation: Futurism of 'creating local grassroots economy' demands two distinct national mobilizations. Firstly, creating skilled citizenry capable to swing with global-age demands and secondly, creating massive digitization of midsize economy to enable global-speed-performance to match trading with 100-200 nations. Mostly not new funding dependent but execution starved. Nations with such mastery will thrive and lead; generational transformation at magical speed with full deployments of platform economy is a prerequisite. Sounds rocket science, it is, but very doable and easy.
Rules of National Mobilization of Entrepreneurialism: To deploy such blueprints, launch a nationwide business-uplifting lifelong learning agenda for the entire export promotion bodies, Chambers, trade associations and also the entire small-medium-exporters base. Review this process meticulously every 100 days. Under right situation, the export promotion of the nation can easily quadruple within a year. It is necessary to keep asking what is blocking this and who is stopping this?
How do you mobilize public and private sector leadership after a lost decade on global-age expansion? With some 100 elections in 2019 alone and million promises on podiums the realities are hidden in creating real grassroots prosperity, now pending Presidential Elections of 2020 USA the mother of all elections will provide massive debates amongst calls of Impeachments, while December 12th Election of UK amongst calls of Brexit and European Union with loud and restless citizenry, a new world is unfolding. The public is informed, and slowly realizing what's working and what's not… deep silence at the public sector is not good, a growing sign of lack of skills. Urgent debates needed as 2020 starts with some dramatic shifts of markets, ideas and visions. We are now in the age of national mobilization of entrepreneurialism and platform economies.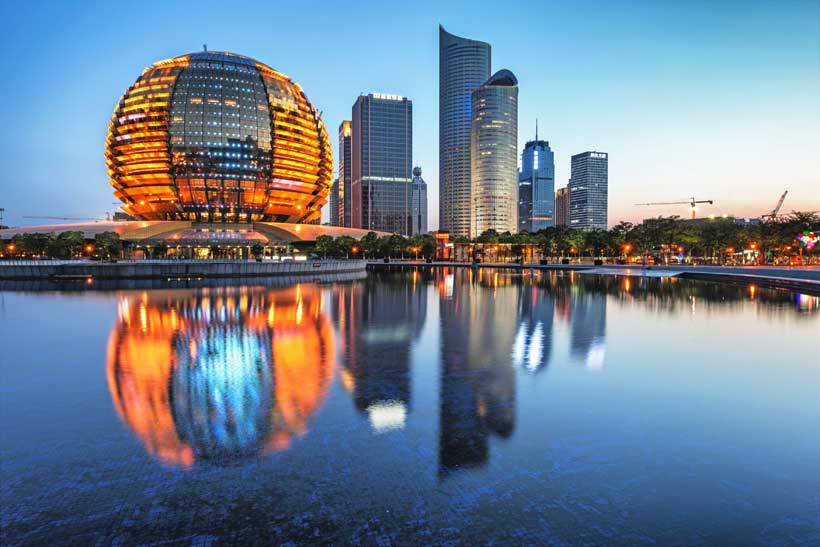 China is in a sustained economic slowdown. This is causing malignant unease among the political and economic leadership of the communist party in Beijing that governs China. Investing in China will be different, because:
"The country's first sustained economic slowdown in a generation. China's economic conditions have steadily worsened since the 2008 financial crisis. The country's growth rate has fallen by half and is likely to plunge further in the years ahead, as debt, foreign protectionism, resource depletion, and rapid aging take their toll."
Chinese social structures are under duress over their aging society. Formerly in the 1990s-early 2000s: "China had the greatest demographic dividend in history, with eight working-age adults for every citizen aged 65 or older."
Once societies age, marital numbers decrease, and overall productivity plunges. China's explosion of older citizens versus working-age will bring unique circumstances for global consumers. Factual evidence of slower productivity is evident throughout China, and will have to be considered for any financial or economic decision for decades ahead. The Chinese economic miracle bursting is largely due to aging demographics.
No one in western or eastern economic analysis circles or think tanks realistically saw this coming former President's Deng Xiaoping opening of China. This was termed, "Socialism with Chinese characteristics (and/or) 'socialist market economy,'" still ongoing. This slowdown will have deep ramifications for the global investment community, liberal order in place for over seventy-five years, and Chinese financial wealth that now spans the globe.
When countries age, and use reproductive rights to control populations, they become more assertive abroad, and repressive to its citizenry; this describes China's social, political and economic philosophies that govern over a billion people. Since its one-child policy was enacted, Chinese economic productivity will plummet, "because it will lose 200 million workers and young consumers and gain 300 million seniors in the course of three decades."
Suppressive economies have difficulty innovating, producing enough goods domestically, and integrating into world economic mechanisms that intends to distribute wealth globally. But this isn't the first time these warnings have been made publicly.
Former Premier, Wen Jiabao gave a prescient declaration in March 2007 during the long march of economic progress when Mr. Jiabao had misgivings about China's growth model by stating, "(Chinese growth had become) 'unsteady, unbalanced, uncoordinated and unsustainable." Recent numbers indicated China's official GDP "has dropped from 15 percent to six percent – the slowest rate in 30 years."
Expansionary Chinese growth hasn't experience this level of downturn since the end of the Mao into post-Mao era. What this does for the Belt and Road Initiative that is paving the way for investments into Central Asia up to the Arctic Circle is uncertain? Deep investment difficulties could witness China stopping the flow of billions of infrastructure projects into countries and continents such as Africa desperate for growth.
Public figures from the Chinese government generally have the economy growing at six percent, but many analysts and economists peg the number(s) at "roughly half the official figure." China's GDP has consisted of bad debt that typical financial institutions and western governments will transfer from the state to public sector and ultimately costs passed onto consumers. For China's wealth to increase when so much domestic wealth is spent on infrastructure projects to increase GDP these official numbers need context.
China has bridges, and cities full of empty office and apartment buildings, unused malls, and idle airports that do not increase economic productivity, and if that isn't the case then infrastructure increasing economic measurements will decrease. Unproductive growth factors officially known are: "20 percent of homes are vacant, and 'excess capacity' in major industries tops 30 percent." According to official Chinese estimates the government misallocated $6 trillion on "ineffective investment between 2009-14." Debt now exceeds 300 percent of GDP.
What's discovered is the amount of China's GDP growth "has resulted from government's pumping capital into the economy." Private investments have trouble overtaking government stimulus spending, and Foreign Affairs ascertains "China's economy may not be growing at all."
Chinese economic growth – post-Mao – saw the country's self-sufficiency in agriculture, energy, and water almost complete by the mid-2000s. Through economic malfeasance, population control, and resource decimation, "water has become scarce, and the country is importing more food and energy than any other nation." Environmental degradation is destroying the basic necessities for every day survival.
This is where the world community and financial resources of east and west can meet needs, and grow interconnected, global economies. Energy is one of the biggest areas that China will engulf global energy supplies
The U.S. Energy Information Administration believes China will continue being the largest natural gas user in non-OECD Asia, and by 2050:
"Expects that China will consumer nearly three times as much natural gas as it did in 2018. China's projected increase in natural gas consumption is greater than the combined growth of natural gas consumption in all other non-OECD Asian countries."
Opportunities for liquid natural gas (LNG) facilities to be built globally, and in China to spur domestic and international economic activity are unlimited. As China goes, so goes Asia, and the world is now in the "Asian Century." Investors, geopolitical strategists, and anyone concerned with global security should never believe it is wise to let China continue to falter economically and societally. Setting up investment mechanisms and diplomatic vehicles that benefit China, and the world community is a prudent choice.
When military choices defeat sound fiscal and monetary polices, the past 150 years have brought "nearly a dozen great powers experienced rapid economic growth followed by long slowdowns." Normal, civilized behavior was pushed aside. What's needed for Chinese economic growth is the free flow of information, managed wealth, consumer goods, and research/innovation.
Decades ahead, and current economic realities point to China being a great power that is under pressure, but still needs capital. A weak, unsecure China who isn't satisfied with its place in the Asian hemisphere or global economic system isn't good for continued prosperity. It would be smarter to engage and invest within China in the areas of energy, water, agriculture, and electricity where opportunities still abound.