Donald Trump questions Hillary Clinton's moral credibility for presidency
The Donald Trump campaign on June 24 Friday released a 35-page booklet attacking Hillary Clinton of impropriety over donations received by the Clinton Foundation over the years.
The presumptive Republican presidential nominee alleged that the Clinton Foundation received funds in 2008 from Samajwadi Party leader Amar Singh and Confederation of India Industry seeking support for the Indo-US civil nuclear deal.
The booklet titled "Top 50 Facts about Hillary Clinton from Trump 'Stakes of the Election' Address" is available for download on the donaldjtrump.com. It heavily cites a New York Times report on the list of donors who contributed to the family foundation managed by former President Bill Clinton.
It is a known fact that American politicians thrive on bribery money being received from abroad for their "services" to those who request, rather beg, for help on Senate and Congress. In fact, US economy depends too much on finances from abroad.
Like in India, American politicians run Foundations and charity organizations in the country to get huge sum from abroad for "special services" they have to render in US government, Congress and Senate in their favor.
Foreigners, including governments, seek the help of top US politicians, Senate and Congress members, apart from the White House bosses, to get the passage of bills that benefit them. Bill Clinton and his party's Senate and Congress members made huge money by supporting the "foreign cases" in the Senate and Congress. Later he founded Clinton foundation to channelize the foreign money flow successfully. .
Not only the USA but entire world is being controlled by the corrupt leaders. In 2008, newly-elected President Barack Obama invited, on prior mutual understanding that ended Hillary's presidential campaigning in favor of Obama as the Democratic candidate, Senator Hillary Clinton to join his cabinet as foreign minister in his cabinet or, as the post is known in USA, as secretary of state. Since Hillary would be involved in drafting America's foreign policy, her husband Bill, also in an agreement reached between Obama and him, released a list of more than 200,000 donors who gave significant amounts of donations to his family foundation.
While the Pentagon-CIA duo is engaged looting the Arab resources, US politicians loot the national resources as well as foreign money.
Entire world pays huge sum to USA to get their "things" done. Not only colonist nations like India and Israel with occupied nations under their belt pumps in a lot of money to make USA happy, even European and Mideast eastern Arab nations also regular make payment sot USA for a series of services they require from USA.
In fact, Arab governments and rulers plus top leaders pay extra money to USA for "taking care" of their wealth and bank money safely. UK premier Tony Blaire lost this job because of a corruption case involving officals in Riyadh. Arab cannot now antagonize America for fear of losing their wealth and bank amounts in USA and UK. .
Obviously, the domestic donors who granted dollars sumptuously for the parties are entitled to get all favors from the new government. In fact these rich donors are treated as special guests by the US president and government. Foreign donors get their "cases" done through the powerful lobbyists. Israel and India maintain strong lobbyist groups in Washington to get what they want from the White House.
It is not a big story that Indian politicians are frauds who betray the people by making money illegally by corrupt ways and even intelligence cannot do anything to block the corruption practices unless the government asks it to probe some body for creating problems of the government. Generally the government does not bother about corrupt politicians so long as they don't become a problem for the government. Also, sometimes, government uses the available corruption information to coerce the politicians to fall in line.
The list revealed that the Clinton Foundation received between $1 million and $5 million from Samajwadi Party leader Amar Singh, then a close of party Chief Mulayam Singh Yadav, who was in Washington to lobby Congress for the safe passage of the Indo-US civil nuclear deal. Samajwadi party was back then as a coalition partner in the United Progressive Alliance led by the Indian National Congress party led by Manmohan Singh who led a corrupt and insensitive government. Obviously the Congress party, apart from contacting the US lobbyists directly through bribery tactics, it also used Mulayam to bribe the US lobbyists.
Bill reportedly assured Singh that the Democrats would not block the deal in the Congress. In December 2008, Hillary voted in favour of the nuclear agreement between India and USA and the Congress party and government got a shot in its arm by the deal with USA which always opposed India. . .
The booklet also cites a 2011 Indian Express report on Singh receiving a thank you note from the former US president bill for the big money offered by Indian sources. Without directly mentioning the cash payments, Bill wrote to Singh, thanking for his "gift" of a charcoal stove and briquettes to a family in Haiti, which is facing a severe cholera epidemic after last year's massive earthquake."This year, in your name, the Clinton Foundation gave an efficient charcoal stove and briquettes manufactured from 100 per cent recycled waste to a family in Haiti," Clinton wrote to Singh in the second half of December. "Your gift will touch the lives of people who have been struggling to survive the earthquake and cholera epidemic, and the hurricanes of 2008."
Another article cited by the Trump campaign was an USA Today piece on the Confederation of Indian Industry who gave $500,000 to $1 million.
The Foundation has also accepted funds from foreign governments such as Saudi Arabia, which was the largest donor with a contribution between $10 million and $25 million, and Norway (between $5 million and $10 million). Kuwait, Qatar, the Dubai Foundation, Brunei Darussalam, and Oman donated between $1 million and $5 million each, reported New York Times. Irish Aid, China Overseas Real Estate Development Corporation donated several hundred thousand dollars each. Italy and Jamaica each donated between $50,000 and $100,000.
Interestingly, Americans talk about democracy and freedom exclusively for promoting corruption and imperialist wars. Corruption seems to define democracy of all kleptocracies like USA, India, Israel, etc.
US politicians behave like knotty boys. USA used Pakistan to advance its anti-Islamic agenda in South Asia by attacking and crippling n Islamizing Afghanistan. Now as India pumps in huge money to Washington with a request to contain Pakistan and let Jammu Kashmir stay with Indian occupational forces, Washington insults its ally Pakistan. Americans want money and money no matter from where. .
Clinton Foundation is just one of the American democratic shames!
Clinton's corrupt practices go hand in hand with her aggressive anti-Palestine and pro-fascist Israeli rhetoric. A hawkish like any Israeli leader, She has no sympathy for Palestine women and children whom Israeli military keeps killing for fun.
Clinton paints herself as the best candidate for Israel and arms manufactures of USA and Israel.
Literally, Hillary equates US imperialism with Zionism and fascism. Clinton addressed Jewish AIPAC's annual policy conference in Washington DC, attacking Republican front runner Donald Trump for saying that he would be "neutral" on the Israeli-Palestinian issue. America can never be neutral when it comes to Israel's security or survival," she stated. "Anyone who doesn't understand that has no business being our president." She called on the US to bolster Israel's missile defense and work together to create tunnel-detecting technology.
Since legal framework of USA is not strong enough to track all corruption drives, there is no way Americans can elect a genuinely democratic present to govern the USA, guide the world properly but only makes sure the president can control the world resources, routes and bases.
Republicans Donald Trump's attack on democratic Hillary Clinton's moral credibility for presidency is quite valid but so what? American system allows al these frauds to survive and thrive!
Covid-19 Exposes the Good and the Indifferent
The coronavirus crisis has brought out the worst … and the best in people. Hoarding, panic buying is one result — but who can blame anyone in a country where the president awash in platitudes, has essentially left people to fend for themselves.
There is now a fairer $2 trillion package, with help for individuals and not mostly for businesses, that required the hand of Congress. With people forced to sit at home, many are not getting paid and need the help.
Amid the chaos and insensitivity of billionaire presidents, there is hope in man's natural inclination for sacrifice in extremis. Father Giuseppe Berardelli, 72, died in Lovere, Bergamo, (in the epicenter of the epidemic) early this month. His parishioners had bought a respirator for him when he was afflicted by the virus, but Father Berardelli, instead of using is for himself, instructed the hospital staff to give it to a younger person. He was the main priest in the nearby town of Casnigo, where his parishioners applauded from balconies and windows as his coffin was taken for burial.
Italy is now the worst affected country in the world. As of Thursday night, it has had 80,589 cases and 8215 deaths, the latter more than double anywhere else — China, where the epidemic began, has reported 81,782 cases but far fewer deaths. Measures taken to stop the spread including gradually strung out lockdown measures taken from February 23 on have not been as effective as hoped. If the virus is that infectious, is the answer complete lockdown with police patrols to ensure it?
At the other end of the scale from Father Berardelli is the supposed 'leader of the free world'. It would have to be a most irresponsible, reprehensible, shamelessly disgraceful and indifferent plutocrat who did not educate himself on an affliction endangering his people.
At his press conferences we see a host of officials huddled close to him, not just to dilute his responsibility, but also violating the social distancing precept being advocated.
Since the early days, Donald Trump has called the virus first a "hoax", then in control, the epidemic itself "pretty much shut down", and always adding the platitudinous "it's going to be fine".
He has said the cases were "going substantially down," and then that the virus "would disappear". When the virus had spread widely enough to be named a pandemic by the World Health Organization, he claimed he had "always known" about the severity of the threat. He now says it will be over by Easter.
In times of crisis, the American people rally behind their president. For example, after the 9/11 attack, President George W. Bush's ratings were hitting the high 80s to over 90 percent, as the country awaited a response to overcome the crisis. Yet even then the country did not come to a standstill as it is in many parts at present. Trump's approval ratings are at his highs — 49 percent (Gallup), 46 percent (Monmouth University) the best in three years.
The stunning information on coronavirus infections from the John Hopkins University dashboard shows the US now leading the world with more than 86,000 cases. Then there is Donald Trump. We cannot go on like this, he said, "We've got to open up," so the economy can get back on track … meaning business wins hands down over people's lives in his calculus.
The Disturbing Discourses of the COVID 19 Pandemic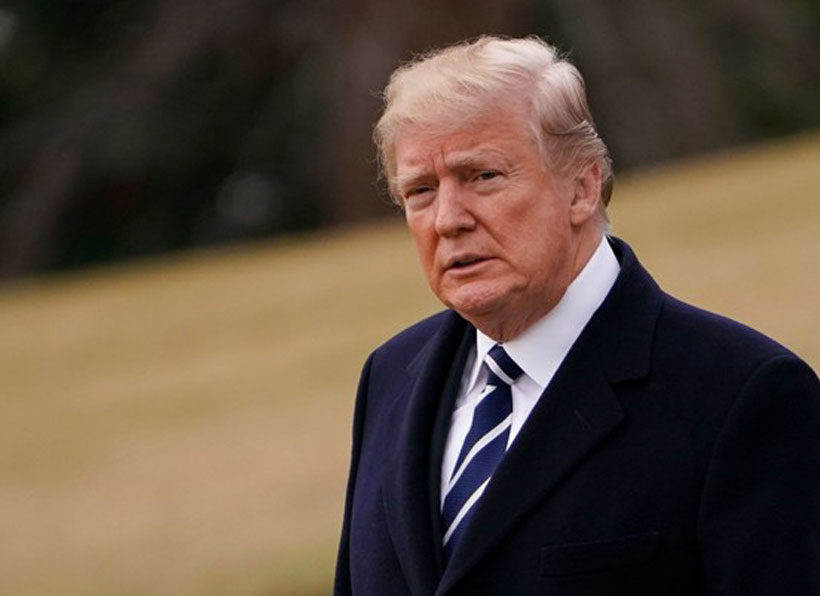 George Takei is not usually petrified by statements coming from the likes of Donald Trump; the Star Wars legend called for an offensive labelling against Chinese people for spreading the Corona virus, claiming that President Trump's version of the Chinese virus could cause serious racist repercussions in the United States. The pandemic has claimed thousands of lives in a span of months, yet international response in terms of circulating consistent information and manufacturing a genuine vaccine is lacking pace. George Takei is talking from experience; his family were victims of a similar trouble during the second world war. The discourse of a Chinese virus is dangerous; especially coming from an American president that is himself unsure about policies to limit infections. Afterall, there is a difference between a virus that originated from China and a virus that can be labelled as "Chinese". As a matter of fact, Covid-19 cases soared quickly in Italy than in China itself-the virus's origin.
Donald Trump's irritation at China's irresponsibility can however not be understated. The world lost more than two months before it could verify that the virus's family was transmitting via human hosts. The World Health Organization was kept in dark for most of the times; while China retorted to stubbornness in order to save international embarrassment; air travel aided in an unprecedented transfer of the virus across continents. Here lies the danger again. The unsung discourse of lacking access to inadequate knowledge about the virus and how it could possibly spread in all forms of hosts. President Trump lives on the tip of knife; the anti-Trump media club keep looking for reasons to ridicule the billionaire turned administrator. Despite the risks of another stereotypical discourse taking turns, it will be equally foolish to not examine all forms of cover-ups that has brought the world to a stand-still. Le Winliang will be remembered as the first whistle-blowing doctor who died after months of contracting the infection.
Here lies the danger again. Unlike Donald Trump, governments around the world are keeping mute over the virus, another discourse that could infiltrate great amount of mistrust and anxiety over the reality of the pandemic. By all fairness, the world is used to political transparency while it fits the need of specific interests; world leaders arrive with exceptional expressions against each other, mostly in inappropriate occasions. In such circumstances, the pandemic is no lesser than a cover up. People all over the world will spend weeks inside their homes; washing hands and keeping social distance is stressed among other precautionary measures; a discourse that can successfully distract curious eyes away from the phenomenon.
A global epidemic was never out of the question. Never out of possibilities, a global health disaster was more opportune than diffused wars taking place across different regions. After global markets crashed in the face of growing uncertainties, it was quoted that the global order would never be the same again. Here lies the greatest danger of living on manufactured discourses. For the sake of all honesty, the Covid pandemic would have been arrested with some help from technological reach and information transparency. A strategic contingency plan would have saved half the lives that have been lost. Actor Takei is feeling the tension, but the world will need to act quickly, act away from distractions of Trump's hysteria. The World Health Organization is an international agency for a reason; it would be unsurprising if the pandemic at last rests on the most vulnerable of nations, kindling with the burden of additional aid and the politics that would follow next. Takei needs to calm, wash his hands and keep himself safe from possible transmission. That is enough for a response to his complaints like it is for Trump's immaturity.
Why the Justice Department Dropped Charges Over "Russian Interference"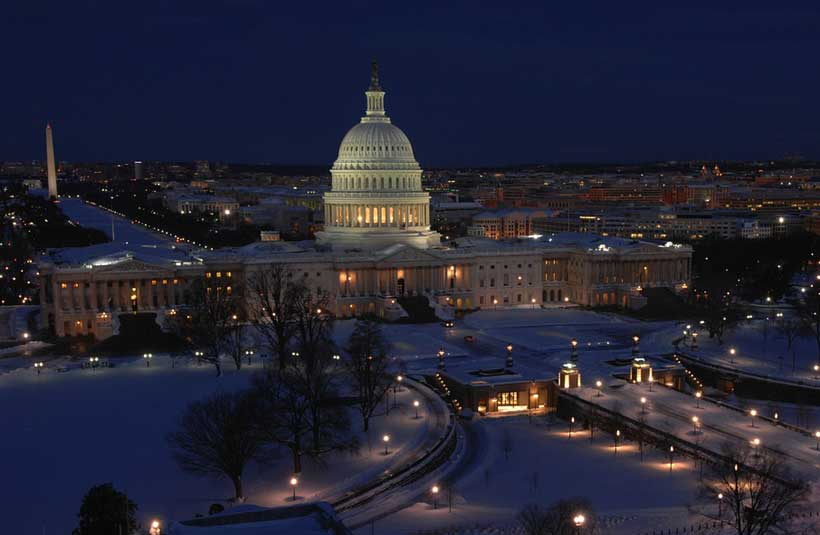 When Robert Mueller's Special Counsel dropped indictments against 13 Russian individuals and three companies for using social media "to interfere with the U.S. political system, including the 2016 presidential election," the American mainstream media class treated this as groundbreaking, indisputable evidence that Russia had indeed meaningfully interfered in the 2016 election. Headline after headline from then on accused Russian trolls of everything from suppressing the African American vote, to promoting Green Party Candidate Jill Stein, to recruiting "assets," and ultimately "sowing discord" in the heart of American democracy.
Now that the smoke has cleared after two-plus years of unrestrained sensationalism, it seems that the evidence was never really groundbreaking nor indisputable. This is evidenced by the fact that last week, a federal judge allowed the Department of Justice to drop charges on Concord Catering and Concord Management & Consulting, two Russian companies previously accused of being the well-oiled machines that funded, in the words of Jonathan Alter, an attack "as bad as Pearl Harbor."
Prosecutors described the rationale for this move to drop charges as being motivated by an interest to protect national security, but given the circumstances surrounding this case — it seems there are more than a few reasons to doubt this explanation. The fact is prosecutors had more than two years to come to this ad-hoc realization that this court case might threaten national security, that it would likely require them to provide evidence that would reveal their sources and methods. Why then did prosecutors spend two years of time and resources in pre-trial court proceedings just to abandon the litigation two weeks before the trial was set to start?
The more plausible answer is that the prosecution knew it was on route to losing at trial and that loss would come as a major embarrassment. Robert Mueller's team never envisioned that this case would go to trial. It was obvious that the defendants would never step foot in the United States, and so the original indictments were never intended to deliver any striking form of justice. Instead, those indictments were meant to do two things: (1) justify the Special Counsel's existence and (2) perpetuate the narrative of Russian interference by giving the media formal allegations that it could grab onto and treat as incontrovertible proof.
To this extent, the media played its role obediently. Personalities like Rachel Maddow of MSNBC, Michelle Goldberg of the New York Times, and hundreds of other gatekeepers abandoned the American principle of "innocent until proven guilty" and automatically accepted the allegations as a verdict.
Unfortunately for the prosecution, not all the defendants played the assigned roles given to them in the original indictment. Shortly after the charges were announced, Concord Management & Consulting flipped the script. The company hired Reed Smith LLP, a high-powered American law firm that would go on to challenge the prosecution tooth and nail over what it argued was a "make-believe crime" that had no basis in existing law. Prosecutors from that point on did everything they could to avoid the inevitable fate of forfeiting.
First, the prosecution team attempted to postpone the case and the pretrial discovery by claiming Concord had not been properly served with the indictment. This precarious strategy didn't work. There was no need for the company to be properly served the indictment because serving an indictment is a procedure meant to draw a defendant into court. In this case, Concord was already in court and ready to call the government's bluff.
Then after that, when it finally came time for discovery, Mueller's team moved to block the defense from accessing the relevant evidence that the law requires prosecutors to disclose, citing that it would be harmful to national security. This move predictably failed because that's not how justice works in the United States. The government cannot simply allege a crime and then bar defendants from accessing the evidence needed to mount a credible defense. The United States, to its credit, has a well-functioning court system that largely respects the rule of law and places a high burden of proof on prosecutors, which is why the prosecution repeatedly failed to stymie the slow march to an eventual trial date.
Ultimately, the prosecution's case was dead on arrival because of their own dereliction of duty. The original indictment wasn't really an indictment at all. It was a press release dressed like an indictment intended to manufacture consent surrounding Russia's role in the 2016 election. The crime it alleged was based on a warped theory that the defendants had "defrauded the United States" by failing to disclose their Russian identities and affiliations to government agencies in charge of enforcing a registry of foreign agents and campaign-finance laws. The problem with that theory is that there are no federal election laws or statutes that would possibly apply to Concord. They did not operate in the United States and they did not directly purchase any advertisements, which means they weren't legally obligated to report that information.
The prosecution knew they had a weak case — that they were grasping at straws by applying this fragile legal theory that was really just a fill-in for the fact that nothing the troll farm did was inherently illegal. There is no federal election law or regulation prohibiting any person or group of persons, whether American or foreign, from conveying political speech on social media. There is likewise no law requiring a person online to be truthful or accurate about their identity. Prosecutors were well aware of this. Had they expected a fight in court, they wouldn't have pursued charges on these grounds. But given that they were challenged in court, they knew that if they litigated this case to its conclusion, they weren't just poised to lose — they were on a highway to humiliation.
As the pre-trial saga unfolded, it became clear that the Justice Department had wildly overstated its case. For example, there was no underlying evidence that Concord or the Internet Research Agency (IRA) were ever directed by the Russian government. And although the Mueller Report described the IRA campaign as "sweeping and systematic," it turns out the troll farm's social media activity was "small, amateurish, and mostly unrelated to the 2016 election." The IRA spent $46,000 on Facebook ads before the election, or to put it another way, five-1,000ths-of 1 percent of the $81 million spent on Facebook ads by the Clinton and Trump campaigns combined. Of that $46,000, only $3,102 was spent across the three states (Wisconsin, Michigan, and Pennsylvania) that swung Donald Trump the election. All the while, only 11% of that IRA content was related to the election.
Had a trial taken place, these facts about the alleged "Russian interference" would've come to light and the narrative that Russia meaningfully "sowed discord" or molded the outcome in the 2016 election would have fallen apart like a house of cards, shambolically and without a kernel of grace.
The most egregious aspect of this chapter in American history is the extent to which so much of the self-incurred pandemonium was nothing more than selective outrage that placed a singular focus on Russia, while willfully ignoring other, arguably more effectual examples of foreign interference and election meddling. If one is outraged over Russian interference, then logically, one should be outraged over Ukrainian interference or the influx of Israeli money into the American political system. The problem is the average American is either not outraged or not informed that these other examples exist, which speaks to a broader failure within the American media class to approach new stories with objectivity and journalistic integrity. That selective outrage is what led to this selective prosecution. New stories are no longer meant to inform. They're meant to be weaponized unscrupulously against political rivals. The borderline neurosis that obsessed over Russian interference was never really driven by substance. It was always driven by a desire to tear down domestic opponents in the name of party politics.
This episode was no different.
From our partner RIAC