The 2016 NATO Summit: What will be on the agenda in Warsaw?
Authors: Dr. Ian Anthony, Dr. Ian Davis(*)
At their Summit in Warsaw on 8–9 July, the heads of state and government of the NATO member countries will have a very full agenda of key topics for discussion. It seems unlikely that the leaders will seek to revise key guidance documents—the 2010 NATO Strategic Concept and the 2012 Deterrence and Defence Posture Review. However, it is widely recognized that both documents contain some language and ideas that are no longer in line with the way NATO members see current security problems.
For example, even if France did not invoke article 5 of the Washington Treaty, there is a consensus among member states that the terrorist attacks in Paris in November 2015 were an act of armed aggression. Since 2010, the Islamic State (IS) group has joined al-Qaeda as an enemy of NATO. Moreover, NATO has now agreed that a cyberattack can, under certain conditions, be considered an act of aggression that would require an article 5 response. In addition, the current Strategic Concept describes the threat of a conventional attack against the NATO alliance as low and underlines the strategic importance of NATO-Russia cooperation. Today, while NATO stops short of describing Russia in its documents as an enemy, and continues to hold out the possibility of cooperation under certain conditions, it is equally clear that NATO no longer sees Moscow as a partner. How to deal with Russia is one of six broad interlinked agenda items that are likely to dominate the Warsaw Summit:
the conflict in Ukraine and relations with Russia;
strengthening collective defence;
rethinking deterrence and the roles of nuclear weapons, missile defence and cybersecurity;
addressing the 'arc of crises', especially armed Islamist extremism, while staying engaged in Afghanistan;
the 'open door' and partnerships policies; and
the 'burden sharing' debate.
These are discussed below.
1. The conflict in Ukraine and relations with Russia
The relationship between Russia and NATO—and the West more generally—has deteriorated, taking on a radically changed quality. Since the illegal annexation of Crimea, NATO has suspended all practical civilian and military cooperation with Russia, while leaving some channels open for dialogue. In a televised interview in Poland in May, NATO's Secretary General Jens Stoltenberg said that NATO would do its best to avoid escalations and promote an open dialogue with Moscow. The NATO-Russia Council met in April 2016, but Stoltenberg underlined that the meeting only reinforced the existence of what the he called profound and persistent disagreements.
2. Strengthening collective defence
A linked issue on the agenda will be to assess the implementation of the package of measures intended to strengthen collective defence that the leaders agreed at their previous Summit, in Wales in 2014. A number of so-called assurance measures were agreed at the Wales Summit, including establishing a continuous air, land and maritime presence and conducting meaningful military activities in the eastern part of the alliance. After 2014, plans have been developed to ensure that around 4000 troops from NATO countries will be present in the Baltic states and Poland on a rotational basis.
The small but rapid reaction force authorized in 2014 has been created to respond immediately, anywhere in the alliance, in case of need. In addition, the 'follow-on' NATO Response Force has been doubled in size to roughly 40,000 troops. The rotational forces and the NATO Response Force both include all the necessary air, maritime, logistic and other support.
The 1997 NATO-Russia Founding Act stated that, in the circumstances prevailing at the time, the permanent stationing of substantial combat forces in Central and Eastern Europe was not necessary. Some NATO members believe that the security environment has changed in ways that mean that any undertaking given to Russia need no longer be respected. However, recent arrangements have been designed by NATO in a way that all members of the organization believe to be consistent with the text of the 1997 Founding Act.
The Wales Summit also decided to increase the number of military exercises conducted each year, and to design exercises using scenarios closer to the collective defence mission. In 2016 at least 23 military exercises of different sizes are planned, using a range of scenarios and hosted by 20 different nations.
Potential areas of disagreement: The 'frontline' NATO states would have preferred further measures to exploit the flexibility offered by the NATO-Russia Founding Act to the fullest extent possible. In March 2014, for example, Poland urged NATO to station 10 000 troops on its territory on a permanent basis, but the organization has so far resisted doing so. The United States has already taken measures to bolster forces on NATO's eastern flank, but sustaining significant rotational forces with wider participation among member states will be challenging, and from a practical perspective a permanent presence would be easier to manage. It is likely that the USA will contribute a significant share of the 4000 troops to be part of the rotation, but the exact composition is yet to be determined and the Warsaw Summit is expected to finalize exact numbers and the exact locations for the rotational presence.
3. Rethinking deterrence: the roles of nuclear weapons, missile defence and cybersecurity
A third important subject for discussion among NATO leaders will be deterrence: what it means and how it can be assured given deteriorating relations with Russia. This is closely tied to national perceptions of which security problems are the most pressing, and the sense of how far a military response is the most appropriate one.
Nuclear weapons
The role of nuclear weapons in European security has recently become a subject of discussion after many years in which it was relegated to the background. Statements by senior Russian leaders have focused attention on how Russia sees the use of nuclear weapons in its military doctrine, and nuclear-capable weapon delivery platforms regularly participate in Russian military exercises. While it is unlikely that NATO will make any significant modifications to its nuclear policies at the Warsaw Summit, it is re-evaluating the role of nuclear scenarios in its crisis-management exercises. In 2015 NATO Defence Ministers conducted a focused discussion around better integrating conventional and nuclear deterrence.
Russia already undertakes exercises in which nuclear and conventional forces are closely integrated, and NATO currently carries out nuclear exercises of its own—but not in an integrated way with conventional weapons. In 2016 nuclear-capable aircraft, such as the F‑15E Strike Eagles normally stationed at RAF Lakenheath in England, participated in Exercise INIOHOS in Greece, perhaps to remind Russia that the United States has nuclear capabilities in Europe. In addition, the strategic nuclear capabilities of France, the United Kingdom and the USA could also be available to NATO if required.
Missile defence
In 2010 NATO authorized the development of a missile defence architecture that would provide equal protection to European NATO states in case of attack by a small number of short- and medium-range ballistic missiles. The Warsaw Summit will review the implementation of the 2010 decisions. Until now the United States and NATO have defined their missile defence programmes as directed against exclusively non-Russian threats.
Cybersecurity and other multidimensional challenges
There is a new military environment at the periphery of NATO, and a growing sense that it faces a multidimensional challenge. Growing military capabilities are combining with new types of threat posed by dedicated tools for cyberwarfare, the sophisticated manipulation of information in both mainstream and social media, and the strategic use of energy policy. In this case NATO leaders will consider how to combine the military reassurance measures that they have already agreed with an effective, multifaceted response to the new challenges that they face.
In particular, the Summit is likely to designate cyberwar the fifth domain of warfare (the others being air, sea, land and space). The USA did so in 2011. The distinction is important because it suggests that NATO would have the option to treat certain cyberattacks as military attacks, and respond accordingly under article 5 of the Washington Treaty.
Potential areas of disagreement: The fact that Russia is a participant in the major conflicts that are taking place in countries bordering Europe means that NATO leaders will need to consider whether the reassurance measures already defined are sufficient, or, if not, what additional decisions might be needed.
4. Addressing the arc of crises: taking on armed Islamist extremist movements while staying engaged in Afghanistan
A fourth issue that will be discussed in Warsaw is the contribution that NATO can make to crisis management from an arc of crises perspective. The issues this raises are the most complicated and difficult, and the discussion of them may be the most contentious. This narrative was outlined by the previous NATO Secretary General, Anders Fogh Rasmussen, and NATO's former Supreme Allied Commander Europe, Philip Breedlove, in the Wall Street Journal in August 2014: 'Instability rages to the south, with an arc of crises spreading from North Africa to the Middle East. And Russia is resorting to a hybrid war, with snap exercises, secret commandos and smuggled missiles'. While it is unlikely that there will be support for any new combat operations outside the area of application of the Washington Treaty, whether NATO should initiate planning for such a contingency may be discussed.
There is strong support for additional efforts in the area of capacity building, and NATO Foreign Ministers have used the term 'projecting stability' to describe efforts to help partners strengthen their own forces and secure their own countries. The Summit will certainly be an opportunity to assess the impact of capacity building in Afghanistan.
Capacity building in Afghanistan
At the end of 2014 NATO terminated its combat mission in Afghanistan and transitioned into Operation Resolute Support. Since January 2015, the focus of NATO in Afghanistan has been supporting the emerging Afghan National Security Forces (ANSF) and other Afghan security institutions under the Ministry of Interior and the National Directorate of Security as they take full responsibility for ending conflict and building peace.
The number of NATO forces has been reduced and consolidated into locations where training, advisory and assistance roles can be provided for the essential functions set out in the mission support plan agreed between NATO and the Afghan Government. Assistance is being provided on budget planning and execution, reducing corruption, force generation (i.e. how to recruit, train and equip the armed forces and other security forces), logistics, the management of civil-military relations and public diplomacy, how to plan military operations (including how to provide the necessary resources), how to build strategic and tactical intelligence relevant to the overall mission of the ANSF and how to counter the Taliban's information warfare.
In May the NATO Foreign Ministers agreed to extend the Afghan mission beyond 2016, so the Warsaw Summit will have to consider how to ensure the success of Operation Resolute Support in the difficult security environment that still exists in Afghanistan. In particular, given the presence of groups affiliated with IS, NATO will have to consider whether to provide more—and more direct—assistance to the ANSF and other Afghan security institutions, and perhaps even resume a combat role.
The Summit is also likely to review international financial support for the Afghan security forces. NATO officials will be hopeful they can get sufficient financial commitments locked in until 2020 as the previous round of pledges expires in 2017. However, finding the US$ 6 billion a year to continue to fund the Afghan security forces will be a major headache. Since toppling the Taliban in 2001, the USA alone has contributed nearly US$ 93 billion in assistance to Afghanistan, of which more than US$ 56 billion has been spent on training, equipping and supporting Afghan security forces.
Addressing conflict in the Middle East
The role of NATO in conflict-affected locations in the Middle East is also likely to be on the agenda of leaders in Warsaw. For those countries that request it, NATO is likely to offer capacity building and training in those functional areas where it has unique expertise. For example, in discussions with countries in the Gulf Cooperation Council that are trying to build closer military cooperation among themselves, NATO can offer unique insights into joint command systems and the management of collective defence.
NATO has already agreed to send an assessment team to Iraq to explore the possibility of in-country NATO training for Iraq's military to help it better fight IS. NATO has already trained hundreds of Iraqi officers in Jordan. NATO is also considering aiding the US-led Coalition to Counter ISIL by supplying AWACS surveillance aircraft, while Libya's new UN-brokered government is consulting NATO on how it might rebuild its defence and security institutions. Finally, NATO is also looking to do more in the Mediterranean Sea, in cooperation with the European Union (EU) and others. NATO's Operation Active Endeavour is likely to become a broader maritime security operation, taking on new tasks such as upholding freedom of navigation, interdiction and support to maritime counterterrorism.
Potential areas of disagreement: To what extent have NATO member states moved beyond the 'intervention fatigue' associated with the large-scale Western military interventions in Iraq and Afghanistan? Several NATO states and partners are likely to remain very cautious about the future use of force, and concerned about measures that could lead to a 'step-by-step' military engagement. However, reluctance to deploy military force is also now under review given the conflict in Ukraine and growing calls to combat IS in Iraq, Libya, Syria and elsewhere.
5. The 'open door' and partnerships policies
The Summit will also pay close attention to the the composition of NATO, now and in the future, and consider how to strengthen a range of different relationships and partnerships, first and foremost in close proximity to its borders to the East and South.
In May 2016 Montenegro signed an Accession Protocol, which is the penultimate step in joining NATO. Once that protocol has been ratified by all member states, Montenegro will become the 29th member of NATO. After Bulgaria, Romania and Slovenia joined in 2004, and Albania and Croatia in 2009, the decision by Montenegro to seek membership is a further step in consolidating participation in south-east Europe. The decision is also a signal that NATO membership is not fixed, and that additional aspirant countries such as Georgia, Macedonia and Bosnia might join in the future. However, while future enlargement of NATO membership is not excluded, in practice there is widespread agreement that in the short term the prospects for expanding the alliance are limited.
The Summit will also address the issue of how NATO works with various different partners on issues of mutual interest. NATO has built a network of partnerships with more than 40 countries from all over the globe, including countries in North Africa and the Middle East, non-NATO members in Europe—such as Finland and Sweden, which are both so-called Enhanced Opportunity Partners of NATO—and countries further afield, such as Australia, Japan and South Korea. NATO is now looking at various ways to deepen and broaden those partnerships. It might, for example, intensify political consultations by making them more frequent and more focused; or it could engage certain interested partners on specific subjects of common concern by using established forums, such as the Mediterranean Dialogue and the Istanbul Cooperation Initiative, as well as smaller, more flexible formats.
There have been indications of increasingly positive cooperation between NATO and the EU. Federica Mogherini, the EU High Representative for Foreign and Security Policy, and the Foreign Ministers of Finland and Sweden participated in the May NATO ministerial meeting. This was interpreted as a signal that further NATO-EU cooperation could be expected, both on functional issues—such as cybersecurity and strategic communications to counteract information operations—and in operations such as the recent cooperation to address human trafficking.
6. Burden sharing
At the Wales Summit, NATO made a defence investment pledge that will be assessed in Warsaw. The alliance pledged to move progressively towards allocating 2 per cent of member states' GDP to defence and, perhaps as important, allocate at least 20 per cent of their defence budgets to major equipment, including Research & Development. To give substance to this pledge, a number have stopped the successive reductions in military spending that took place in the years before the Wales summit, and in some cases have begun to increase military spending. It is too soon to say how the increased resources will be used.
Potential areas of disagreement: This debate is one of the longest running fault lines within NATO, with accusations that Europe spends too little on defence and is being protected at US taxpayers' expense. While the USA does pick up a disproportionate share of the NATO tab, the imbalance is not as great as is sometimes suggested. At the Warsaw Summit, evidence that the military spending of European member states is no longer falling, and is beginning to increase, is likely to be highlighted as a successful outcome of the decisions taken in Wales in 2014. However, persuading Europe's taxpayers to make further significant increases in defence spending remains an uphill challenge. Moreover, in the light of the complex security challenges that need to be addressed, whether increasing military spending is always the most appropriate response will continue to be contested.
'Future NATO' project
The conflict in Ukraine has forced NATO to go 'back to basics' and focus more on collective defence. However, it is unlikely to prevent the Warsaw Summit from continuing to advance a broader, 'Future NATO', project in which both capabilities and partnerships are strengthened.
NATO does not have, and will not acquire, all of the tools needed to address evolving 21st century security threats. However, the way in which NATO can consolidate and build on its partnerships is perhaps currently its least well defined area of work. As a result, the critical metric for success at the Warsaw Summit will be how the capacities available to NATO will be applied alongside those controlled by states and other international organizations.
(*) Dr Ian Davis is the Director of the SIPRI Editorial, Publications and Library Department.
First published in sipri.org
India's Naval Modernization efforts: Implication for Regional Stability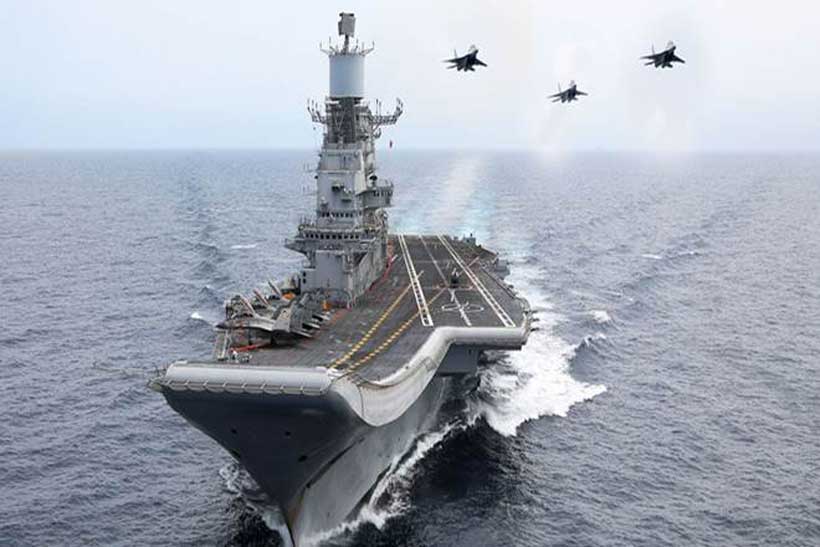 In recent years, India has been undertaking significant efforts to modernize its navy in order to enhance its capabilities and protect its economic interests in the Indian Ocean region. This naval modernization has been reflected in the acquisition of new ships, submarines, and aircraft, as well as the development of new base and port facilities. However, these efforts have not only implications for India but also for the regional stability in general and for Pakistan in particular. The increasing naval capabilities of India have a direct implication on the balance of power in the Indian Ocean region which could lead to an arms race and potential conflicts with other countries in the region. India's increasing naval presence in the region could lead to increased patrols and surveillance which could have negative impact on the security of the region. In this editorial, we will examine the implications of India's naval modernization efforts on regional stability and explore how these developments may impact Pakistan and other countries in the Indian Ocean region.
How could India's naval modernization efforts impact South Asia's regional stability?
However, it is important to note that India's Naval modernizations efforts could also be seen as a response to the growing naval capabilities of other regional actors, such as China and Pakistan. Furthermore, India's navy modernization efforts could also contribute to regional stability by providing a stronger deterrent against potential adversaries and by fostering cooperation with other countries in the region through joint exercises and other initiatives.
It is also important to consider the fact that India's modernization efforts are also driven by its growing economic and strategic interests in the Indian Ocean region, which is becoming increasingly important for global trade and energy security. These interests may lead to India to play a more active role in maintaining security and stability in the region.
It is also worth noting that India's modernization efforts have been met with concerns from other countries in the region, particularly Pakistan, which views them as a potential threat to its own security. This has the potential to exacerbate existing tensions between the two countries.
India's naval modernization efforts have the potential to impact regional stability in South Asia in several ways.
First, India's expanding naval capabilities, including the acquisition of new ships, nuclear powered submarines, and aircraft carriers, new and advanced attack helicopter, rejuvenating its third eye through employment of spy satellites could potentially shift the balance of power in the region in its favor, which could fuel military tensions with neighboring countries such as Pakistan. India's ambitious efforts could lead to an arms race in the region as other countries may follow suit and need to enhance their naval capabilities to counterbalance India's expanding naval muscles, which could be destabilizing.
Second, India's increased naval presence in the region could lead to increased patrols and surveillance in the Indian Ocean, which could lead to potential conflicts with other countries in South Asia, particularly Pakistan. It could affect the maritime security of South Asia.
Third, India's naval modernization efforts may lead to an increase in military spending by other countries in the region, which could divert resources away from economic development and potentially increase income inequality, which could be destabilizing.
Fourth, India's naval modernization could also have economic implications for the region, as India's increased naval power may give it more influence over trade routes and access to resources in the Indian Ocean, which could have negative economic consequences for neighboring countries such as Pakistan.
Overall, India's naval modernization efforts have the potential to impact regional stability in South Asia, and it will be paramount to closely monitor these developments and their implications for the countries in the region.
According to Stockholm International Peace Research Institute (SIPRI), India is among the top five military spenders in the world. India's military spending has been increasing in recent years, driven by a variety of factors, including border disputes with neighboring states in region, and the growing naval capabilities of China. According to SIPRI data, India's military spending in 2020 was $71.1 billion USD, representing an increase of around 3.9% from the previous year. The Indian Navy is being modernized and India has also been investing on procuring new naval vessels, submarines, aircrafts, weapons systems and developing new naval bases and infrastructure.
How Indian Naval Modernization efforts are affecting Pakistan's Security?
India's ongoing efforts to modernize its navy have implications for Pakistan. As Pakistan views these efforts as a potential threat to its own security. The acquisition of advanced weapons systems and abovementioned factors as well as the expansion of its naval bases and infrastructure, could potentially alter the balance of power in the region. While Pakistan sees this as a direct challenge toward maintaining regional balance with the help of garnering it naval capabilities.
Pakistan's concerns stem from the fact that India's navy modernization efforts are also driven by its growing economic and strategic interests in the Indian Ocean region, which is becoming increasingly important for global trade and energy security. These interests may lead Pakistan to play a more active role in maintaining security and stability in the region, which could potentially be at the expense of India's said military interests in Indian Ocean Region (IOR).
It is worth noting that Pakistan is trying to balance in its navy to maintain the strategic balance of the region in recent years, with the acquisition of new submarines, frigates and other naval assets. This step by Pakistan has been seen as a strategic balancer in the region and response in line with India's naval modernization aims and has the potential to further promote the peace and stability in Indian Ocean Region.
Time for World Powers to Intervene:
India's ongoing efforts to modernize its navy have the potential to impact regional stability in South Asia, and as such, the role of world powers in this regard is an important consideration.
One potential role for world powers is to encourage dialogue and cooperation between India and other regional actors, particularly Pakistan, to address concerns and to work towards maintaining regional stability. This could involve facilitating direct talks and negotiations, as well as encouraging confidence-building measures such as joint military exercises and other initiatives.
Another important role for world powers is to support the development of regional institutions and mechanisms for addressing security challenges. This could include supporting the development of a regional security architecture, such as a South Asian security dialogue or forum, which would provide a platform for countries in the region to discuss and address security concerns.
It is pertinent to mention that India's modernization efforts are also driven by its growing economic and strategic interests in the Indian Ocean region, which is becoming increasingly important for global trade and energy security. World powers could play a role in supporting and encouraging India's efforts to secure its economic and strategic interests in the region.
Furthermore, world powers could also play a role in encouraging transparency and predictability in the military activities of regional actors, particularly in the Indian Ocean region, through mechanisms such as confidence-building measures and arms control agreements.
In conclusion, India's naval modernization efforts have the potential to impact regional stability in South Asia, but the effects will likely be complex and multifaceted. Further research and analysis would be necessary to fully understand the implications of these efforts. India's modernizing its naval forces have serious implications for Pakistan could be a potential threat to its security. It is important for both countries to engage in dialogue and cooperation to address these concerns, and to work towards maintaining regional stability.
In the end, these efforts in South Asia have the potential to impact regional stability, and world powers have an important role to play in encouraging dialogue and cooperation, supporting regional institutions and mechanisms, and encouraging transparency and predictability in the military activities of regional actors.
Why India's No First Use Policy must remain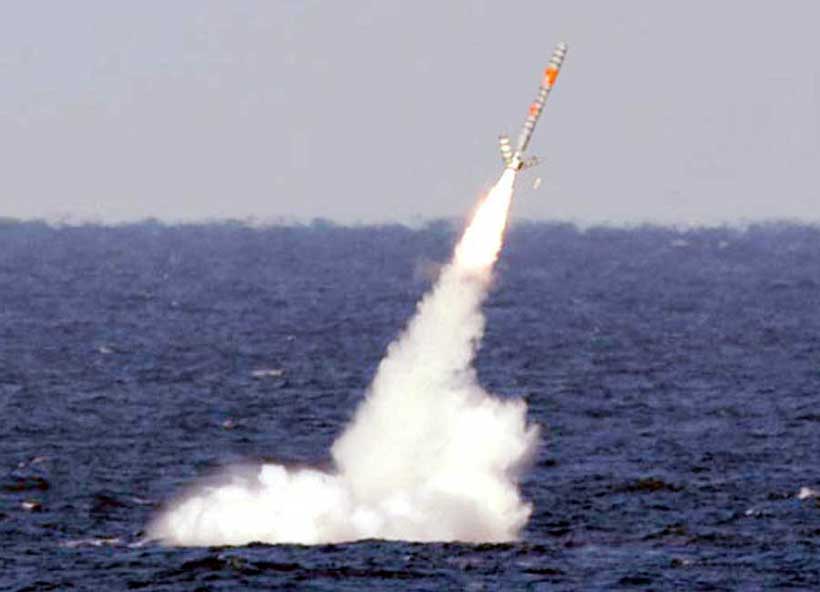 The policy of No First Use (NFU) of nuclear weapons has for long remained central to India's nuclear doctrine. India adopted the NFU policy after its second nuclear test, Pokhran-II, in 1998. According to its nuclear doctrine, India would refrain from a first nuclear strike and will pursue a policy of "retaliation only" while not eschewing punitive measures in case it is attacked by nuclear, biological or chemical weapons. India's strict adherence to the NFU policy is often held by diplomats, government spokespersons and strategists as proof of its status as a responsible nuclear power. At the same time, there have been concerns regarding India's stance on the use of nuclear weapons. Various strategists, military leaders and government officials have, time and again, regarded NFU as restrictive stating that India should reserve the right to a first strike as a security measure. Given the growing security challenges it faces in a highly unstable and contentious neighbourhood, a revaluation of India's nuclear doctrine, particularly the no first use status, does not seem far-fetched.
India's No First Use Policy
No First Use is a retaliation-based policy where a state employs nuclear arms only as means of retaliation against a nuclear attack by another state. The No First Use policy is rooted in the sole purpose doctrine which views nuclear weapons only as a means of deterrence. The central argument behind the adoption of NFU by nations is the recognition that nuclear weapons serve a limited purpose, that of ensuring national survival.
In the aftermath of the Pokhran-II nuclear tests in 1998, the then Indian Prime Minister, Atal Bihari Vajpayee presented a paper in the Indian parliament on the evolution of India's nuclear policy. Vajpayee argued that India's move to acquire nuclear weapons was influenced by its security considerations. The concern that some countries permitted the first use of nuclear weapons contributed to India's decision. No First Use was, for the first time, officially realised in the Draft Nuclear Doctrine (DND) of 1999. The DND described its policy as "retaliation only" in clause 2.3, whose section (b) further elaborated that "any nuclear attack on India and its forces shall result in punitive retaliation with nuclear weapons to inflict damage unacceptable to the aggressor." The DND offered two objectives for India's nuclear weapons. First, their fundamental purpose is to deter the use or threat of use of nuclear weapons by any state against India. Second, India will not be the first to initiate a nuclear strike but will respond with punitive measures should deterrence fail.
India's official nuclear doctrine was released on January 4, 2003 having a clear emphasis on No First Use, much like the Draft Nuclear Doctrine.
Debates over No First Use
Over the years, a number of criticisms have been levied against the No First Use policy. Instead, various strategists have favoured a policy of "first use" of nuclear weapons arguing that No First Use of nuclear weapons restricts action and leads to a loss of initiative by allowing the adversary to use its nuclear weapons first in combat. Other arguments bemoan the NFU as idealist and pacifist in nature, claiming that a country engaged in combat cannot rely on the passivity that stems from it.
A policy of First Use might be prudent in the case of conventional weapons but this does not hold true for nuclear weapons. A first strike must ensure neutralising of all the nuclear capabilities of the adversary as a potential retaliatory strike has the capability of causing irreversible and unprecedented devastation due to the nature of the nuclear bomb. Hence, a policy of first strike is only effective when a country can ensure that its adversary lacks secure second-strike capabilities once the strike has been carried out.
Although by employing NFU the initiative to act rests with the adversary, the calculation of a first strike cannot be limited to just the first strike damage. Due to the modernisation of nuclear arsenals and development of secure second-strike capabilities, the inevitable retaliation leading from a first strike must be taken into account. Therefore, even an elaborate offensive strategy cannot assure victory or help escape the extent of the damage.
First use of nuclear weapons is mostly advocated in cases where the adversary's preparation for a nuclear strike is known. It is argued that in such a scenario, it is in the benefit of nations to use the nuclear weapons rather than potentially losing them to a neutralising strike. Although possibilities of a first strike can be known, this information does not guarantee the certainty of a nuclear strike. In modern times, states use nuclear weapons not as an end but as a means for achieving their ends through coercive diplomacy and nuclear brinkmanship. In such a scenario, even stationing of nuclear weapons in an aggressive position can not be taken as certainty of a nuclear strike. Hence, if a state indulges in a preventive strike, it will be regarded as an act of aggression leading to potentially devastating retaliatory strikes as well as widespread condemnation.
Why No First Use?
India has for long presented itself as a responsible nuclear power. In the aftermath of Pokhran-II, India faced widespread criticism and international sanctions on what was regarded as an act of unprovoked aggression. In order to escape this predicament, India found official adoption of NFU to be the most prudent way forward. NFU helped in representing India as a responsible nuclear power by relegating nuclear weapons to purely defensive purposes. A more important imperative for NFU is its strategic viability. A policy of First use advocates for forces to be on hair trigger alert leading to a potential arms race which in turn contributes to instability and crisis. A First use policy can also lead to threats of miscalculation, increasing the risk of an accidental launch. NFU, on the other hand, provides a relatively relaxed posture which inturn helps in avoiding a costly and potentially devastating arms race. An abandonment of NFU will likely have repercussions in India's immediate neighbourhood. The policy of No first use has been central to Indian strategic thinking since the Nehruvian era. The policy against use of nuclear weapons can be traced back to the 1950s when Prime Minister Nehru called for a standstill agreement proposing a ban on nuclear testing. In 1965, India advocated for a strong non-discriminatory treaty imposing a ban on nuclear weapons. Hence, the strategic culture of nuclear minimalism and restraint manifested into the adoption of the No first use policy. A shift in this policy has the potential of further aggravating hostilities in India's neighbourhood.
The policy of No first use of nuclear weapons and the nuclear minimalism of India's nuclear doctrine has solidified its image as a strong, credible and morally responsible nuclear power. NFU offers India great leverage in the international community. India's bid for the membership of the Nuclear Suppliers Group also relies on its image as a responsible nuclear power.
At a time when countries are actively advocating for the realisation of a stronger non proliferation regime, India should be at the forefront of facilitating that end rather than taking a belligerent stance and abandoning the crucial diplomatic leverage it enjoys in the international community. Although it is important to re-evaluate India's doctrinal position to ensure that national security is not compromised, the abandonment of NFU does not present any benefits to this end. India should continue with the longstanding NFU and actively work towards the realisation of a stronger, more equal non-proliferation regime.
Induction of Women in Indian Armed Forces
The gender of an individual is not a hindrance when it comes to applying for a position in the armed forces. In modern warfare, having the necessary skills and knowledge is more advantageous than having brute strength. The Indian Armed Forces are in dire need of a strong mixed gender force as the recruitment and retention rates have reportedly gone down. By allowing women to serve in combat roles, this can be addressed. Due to the lack of women in command posts, the Indian Army decided not to allow women to serve as commanding officers. This issue has to be addressed in order to improve the culture and norms of the Army. The political and military leadership of the country must also play a role in making these changes. Some of the world's most prominent military organizations, such as the US, France, Germany, and North Korea, have female officers serving in front-line combat roles. Women have the right to pursue their careers and reach the top ranks of the armed forces. Equality is a fundamental constitutional guarantee. The Indian Armed Forces have seen a surge in the participation of women. In a major push to the women intake by the forces, the government has also taken significant steps to increase the percentage ratio of women officers and other ranks (ORs). Whether it's women in combat roles or the medical services in Defence, it's a significant push towards their empowerment also.
In contrast to developed countries such as Canada, the UK, and USA, India has taken a long time to allow women to pursue other careers apart from being medical or nursing professionals. The number of women in India's armed forces has significantly increased over the past couple of years. They are now joining the military as both soldiers and fighter pilots. There has been a lot of talk about the entry of women into the Indian Armed Forces. In spite of the male-dominated nature of the military, young women from India have been able to break the glass ceiling and are currently serving in various positions in the country's armed forces. The government has also approved the induction of 1,700 women as jawans into the Corps of Military Police. Although women have been accepted into auxiliary services in the Indian Armed Forces, the issue of including or not allowing them in combat roles has been a persistent one.
Glance at the Indian Defence History with regard to Women:
In 1888, the Indian Military Nursing Service was established, which marked a significant step in the development of women's roles in the Indian Armed Forces. During World War I, nurses from the Indian Army served in various capacities. The Women's Auxiliary Corps was also established to allow women to take on non-combatant roles such as administrative and communications. One of the members of the corps was Noor Inayat, who served as a spy during the Second World War. She was able to earn a reputation for her service. Women were only allowed to serve in non-combat roles in the British Indian Army until Bose established the Azad Hind Fauj.
In 1950, the Army Act made it illegal for women to receive regular commissions. On November 1, 1958, the Medical Corps of the Indian Army became the first military organization to give female soldiers regular commissions. Women were also allowed to serve on short-service commission throughout the 80s to 90s. By 2020, women are not allowed to serve as combat troops in Special Forces such as the British Parachute Regiment. They can still join other non-combatant wings such as the signal corps and engineers.
Also, opposing arguments were made regarding including women in combat roles or in PC positions within the Indian Armed Force:
Society in India is patriarchal, which makes it hard for women to participate in active combat roles.
It has been believed that men are better at fighting than women due to their physical prowess and aggression.
Although women have been accepted into auxiliary services in the Indian Armed Forces, the issue of including or not allowing them in combat roles has been a persistent one. In February, the Supreme Court ruled that officers from the short-service commission can be granted permanent positions in the Indian Armed Force. Currently, officers in the Indian Armed Forces are only allowed to serve for 14 years. While a PC can serve until they retire, three options will be available for the SSC after 10 years, i.e., Elect for a Permanent Commission, Resign from service and Opt for resignation.
The Supreme Court's ruling allowed women to serve in the Indian Armed Forces as PC officers. This was regarded as a significant step in the advancement of women's roles within the military. Women are only allowed to participate in combat roles within the Indian Army and certain specialist brigades. Non-combatant positions are still available for women.
The percentage of women in Armed Forces is as under:
Army
Officers (Excluding AMC/ADC)
3.97%
Officers (AMC/ADC)
21.25 %
MNS Officers
100%
JCO/OR
0.01%
Navy
Officers
About 6%
Air Force
Officers (excluding Medical & Dental Branch)
13.69%
Source: MoD
There are no vacancies for women in the Indian Army. The posts in the Indian Air Force and Indian Navy are gender neutral. There have been various steps taken by the government to increase the number of women in the defence sector. According to the above table, women officers of the Army Medical Corps and Army Dental Corps make up about 21.25% of the officers in the Indian Army. Participation of women makes up about 0.01 % of the total Junior Commissioned Officers (JCOs) and ORs. Similarly, women represent 6% of the total officers in the Indian Navy and 13.69% in the Air Force, excluding the officers in the Medical and Dental branch.
Army
The Indian Army's combat employment philosophy for women is continuously reviewed. Currently, women are being commissioned into various streams in the Indian Army. These include the Corps of Engineers, the Corps of Signals, the Army Air Defence, the Army Service Corps, the Army Ordnance Corps, the Army Aviation Corps, the Intelligence Corps, the Judge Advocate General's Branch, and the Army Education Corps. As for military nurses and doctors, these are women only positions. Various initiatives are being taken to improve the recruitment and training of women in the Indian Army. These include the establishment of a permanent commission for women officers and the recruitment of women cadets in the NDA.
Navy
In 1991, the Indian Navy started to recruit women as officers. Over the years, various branches of the organization have been opened for women, including through NDA. Women sailors are also being recruited through the Agnipath Scheme for the first time. About 20% of the total vacancies in the Navy are for women.
Air force
The recruitment of women in the Indian Air Force is conducted in a gender-neutral manner. All the branches of the organization are covered by women officers. There are also regular publicity drives and print and electronic media campaigns about opportunities for women in the service. An opening for women has been provided through the National Commission for Women's Special entry for flying SSC. In 2015, the Indian Air Force started implementing a permanent scheme for inducting women officers into all combat roles. This approach is gender neutral and allows women to join the organization without any restrictions.
Conclusion
In 1992, the Indian Army started recruiting women. They were then commissioned for five years in various streams, such as engineering, intelligence, and education. Women are expected to participate and share information and power with others as they have been taught this since their childhood. They are also ruthless when the situation requires them. It's natural for women to enhance their self-worth and get the most out of their colleagues. Unfortunately, the armed forces are still reluctant to allow women to join the ranks. Their role in the combat domain should be more broad- based. By breaking the gender barrier, India will join a select few countries worldwide. Women have previously served in various roles in the military, including in the technical and administrative fields. They finally got a chance to take on combat roles in the Military Police after the Supreme Court ruled that women can serve in command positions. The debate regarding women's participation in combat roles in the Armed Forces has been going on for a long time now. It has taken a long time for the organization to come to a point where it accepts women's participation in such roles. Unfortunately, in 2021, some retired generals are still maintaining that women should remain the weaker sex in the force. These generals use stereotypes to justify their position, and they point out the various facts about men's physical attributes, such as their size and pulse rate. They also claim that women are incapable of shouting much louder and have a lower level of natural strength. If the military were to look into the qualities that a good soldier requires, it would be able to determine if women are equally capable of performing at the same level. Already, women have established a niche within the field of supporting services. Before making a decision regarding whether or not female soldiers should be allowed to enter the Army, two factors should be considered. One is the institution's nature, and the other is the nature of combat. If women are equal in terms of their job performance in the Army, then they should be allowed to participate in combat roles. This is because, on many occasions, they have been able to perform at the same level as their male counterparts. Critics of the exclusion argue that modern warfare is more technological and doesn't require the physical strength of older combat soldiers. In 1992, India started recruiting women into various non-medical positions in its armed forces. The government then took the first step towards allowing women to join the combat roles. In addition, the Air Force was allowed to recruit female pilots. During the time of the former, women were regarded as nurturers and followers, while men were leaders. Things have changed, and the role of women in the Army still remains controversial. This issue is also relevant to society at large. It's widely believed that militaries don't create employment. They have nothing to do when it comes to gender equality. One of the most important factors that the country can consider when it comes to addressing its issues is the empowerment of women in governance. Gender discrimination within the Armed Forces is a persistent issue that the country, which aspires to be a rising power, should address. Women should be treated equally in every aspect of their employment. There should also be regular attention paid to the administrative and institutional policies related to maternity leave and transfers. India's attitude towards women has to be revamped in order to boost its economic growth and improve its image in the international community. Doing so will also help in promoting women's empowerment. Besides being able to perform their duties as interpreters, they should also be able to communicate with other nations through their foreign language skills. This is because the country's military is looking for people who can understand the language of other nations. Throughout history, India has produced numerous prominent women leaders and freedom fighters. It's time for the Armed Forces to follow in their footsteps and create a feminist culture. Following the Supreme Court's decision to allow women to serve longer tenures and receive promotions, the country's armed forces will now be able to provide them with the same benefits and opportunities as their male counterparts. A positive change in the society is needed to promote gender equality, as well as to keep the country's national security in mind. Doing so will help India become a better place.