The 2016 NATO Summit: What will be on the agenda in Warsaw?
Authors: Dr. Ian Anthony, Dr. Ian Davis(*)
At their Summit in Warsaw on 8–9 July, the heads of state and government of the NATO member countries will have a very full agenda of key topics for discussion. It seems unlikely that the leaders will seek to revise key guidance documents—the 2010 NATO Strategic Concept and the 2012 Deterrence and Defence Posture Review. However, it is widely recognized that both documents contain some language and ideas that are no longer in line with the way NATO members see current security problems.
For example, even if France did not invoke article 5 of the Washington Treaty, there is a consensus among member states that the terrorist attacks in Paris in November 2015 were an act of armed aggression. Since 2010, the Islamic State (IS) group has joined al-Qaeda as an enemy of NATO. Moreover, NATO has now agreed that a cyberattack can, under certain conditions, be considered an act of aggression that would require an article 5 response. In addition, the current Strategic Concept describes the threat of a conventional attack against the NATO alliance as low and underlines the strategic importance of NATO-Russia cooperation. Today, while NATO stops short of describing Russia in its documents as an enemy, and continues to hold out the possibility of cooperation under certain conditions, it is equally clear that NATO no longer sees Moscow as a partner. How to deal with Russia is one of six broad interlinked agenda items that are likely to dominate the Warsaw Summit:
the conflict in Ukraine and relations with Russia;
strengthening collective defence;
rethinking deterrence and the roles of nuclear weapons, missile defence and cybersecurity;
addressing the 'arc of crises', especially armed Islamist extremism, while staying engaged in Afghanistan;
the 'open door' and partnerships policies; and
the 'burden sharing' debate.
These are discussed below.
1. The conflict in Ukraine and relations with Russia
The relationship between Russia and NATO—and the West more generally—has deteriorated, taking on a radically changed quality. Since the illegal annexation of Crimea, NATO has suspended all practical civilian and military cooperation with Russia, while leaving some channels open for dialogue. In a televised interview in Poland in May, NATO's Secretary General Jens Stoltenberg said that NATO would do its best to avoid escalations and promote an open dialogue with Moscow. The NATO-Russia Council met in April 2016, but Stoltenberg underlined that the meeting only reinforced the existence of what the he called profound and persistent disagreements.
2. Strengthening collective defence
A linked issue on the agenda will be to assess the implementation of the package of measures intended to strengthen collective defence that the leaders agreed at their previous Summit, in Wales in 2014. A number of so-called assurance measures were agreed at the Wales Summit, including establishing a continuous air, land and maritime presence and conducting meaningful military activities in the eastern part of the alliance. After 2014, plans have been developed to ensure that around 4000 troops from NATO countries will be present in the Baltic states and Poland on a rotational basis.
The small but rapid reaction force authorized in 2014 has been created to respond immediately, anywhere in the alliance, in case of need. In addition, the 'follow-on' NATO Response Force has been doubled in size to roughly 40,000 troops. The rotational forces and the NATO Response Force both include all the necessary air, maritime, logistic and other support.
The 1997 NATO-Russia Founding Act stated that, in the circumstances prevailing at the time, the permanent stationing of substantial combat forces in Central and Eastern Europe was not necessary. Some NATO members believe that the security environment has changed in ways that mean that any undertaking given to Russia need no longer be respected. However, recent arrangements have been designed by NATO in a way that all members of the organization believe to be consistent with the text of the 1997 Founding Act.
The Wales Summit also decided to increase the number of military exercises conducted each year, and to design exercises using scenarios closer to the collective defence mission. In 2016 at least 23 military exercises of different sizes are planned, using a range of scenarios and hosted by 20 different nations.
Potential areas of disagreement: The 'frontline' NATO states would have preferred further measures to exploit the flexibility offered by the NATO-Russia Founding Act to the fullest extent possible. In March 2014, for example, Poland urged NATO to station 10 000 troops on its territory on a permanent basis, but the organization has so far resisted doing so. The United States has already taken measures to bolster forces on NATO's eastern flank, but sustaining significant rotational forces with wider participation among member states will be challenging, and from a practical perspective a permanent presence would be easier to manage. It is likely that the USA will contribute a significant share of the 4000 troops to be part of the rotation, but the exact composition is yet to be determined and the Warsaw Summit is expected to finalize exact numbers and the exact locations for the rotational presence.
3. Rethinking deterrence: the roles of nuclear weapons, missile defence and cybersecurity
A third important subject for discussion among NATO leaders will be deterrence: what it means and how it can be assured given deteriorating relations with Russia. This is closely tied to national perceptions of which security problems are the most pressing, and the sense of how far a military response is the most appropriate one.
Nuclear weapons
The role of nuclear weapons in European security has recently become a subject of discussion after many years in which it was relegated to the background. Statements by senior Russian leaders have focused attention on how Russia sees the use of nuclear weapons in its military doctrine, and nuclear-capable weapon delivery platforms regularly participate in Russian military exercises. While it is unlikely that NATO will make any significant modifications to its nuclear policies at the Warsaw Summit, it is re-evaluating the role of nuclear scenarios in its crisis-management exercises. In 2015 NATO Defence Ministers conducted a focused discussion around better integrating conventional and nuclear deterrence.
Russia already undertakes exercises in which nuclear and conventional forces are closely integrated, and NATO currently carries out nuclear exercises of its own—but not in an integrated way with conventional weapons. In 2016 nuclear-capable aircraft, such as the F‑15E Strike Eagles normally stationed at RAF Lakenheath in England, participated in Exercise INIOHOS in Greece, perhaps to remind Russia that the United States has nuclear capabilities in Europe. In addition, the strategic nuclear capabilities of France, the United Kingdom and the USA could also be available to NATO if required.
Missile defence
In 2010 NATO authorized the development of a missile defence architecture that would provide equal protection to European NATO states in case of attack by a small number of short- and medium-range ballistic missiles. The Warsaw Summit will review the implementation of the 2010 decisions. Until now the United States and NATO have defined their missile defence programmes as directed against exclusively non-Russian threats.
Cybersecurity and other multidimensional challenges
There is a new military environment at the periphery of NATO, and a growing sense that it faces a multidimensional challenge. Growing military capabilities are combining with new types of threat posed by dedicated tools for cyberwarfare, the sophisticated manipulation of information in both mainstream and social media, and the strategic use of energy policy. In this case NATO leaders will consider how to combine the military reassurance measures that they have already agreed with an effective, multifaceted response to the new challenges that they face.
In particular, the Summit is likely to designate cyberwar the fifth domain of warfare (the others being air, sea, land and space). The USA did so in 2011. The distinction is important because it suggests that NATO would have the option to treat certain cyberattacks as military attacks, and respond accordingly under article 5 of the Washington Treaty.
Potential areas of disagreement: The fact that Russia is a participant in the major conflicts that are taking place in countries bordering Europe means that NATO leaders will need to consider whether the reassurance measures already defined are sufficient, or, if not, what additional decisions might be needed.
4. Addressing the arc of crises: taking on armed Islamist extremist movements while staying engaged in Afghanistan
A fourth issue that will be discussed in Warsaw is the contribution that NATO can make to crisis management from an arc of crises perspective. The issues this raises are the most complicated and difficult, and the discussion of them may be the most contentious. This narrative was outlined by the previous NATO Secretary General, Anders Fogh Rasmussen, and NATO's former Supreme Allied Commander Europe, Philip Breedlove, in the Wall Street Journal in August 2014: 'Instability rages to the south, with an arc of crises spreading from North Africa to the Middle East. And Russia is resorting to a hybrid war, with snap exercises, secret commandos and smuggled missiles'. While it is unlikely that there will be support for any new combat operations outside the area of application of the Washington Treaty, whether NATO should initiate planning for such a contingency may be discussed.
There is strong support for additional efforts in the area of capacity building, and NATO Foreign Ministers have used the term 'projecting stability' to describe efforts to help partners strengthen their own forces and secure their own countries. The Summit will certainly be an opportunity to assess the impact of capacity building in Afghanistan.
Capacity building in Afghanistan
At the end of 2014 NATO terminated its combat mission in Afghanistan and transitioned into Operation Resolute Support. Since January 2015, the focus of NATO in Afghanistan has been supporting the emerging Afghan National Security Forces (ANSF) and other Afghan security institutions under the Ministry of Interior and the National Directorate of Security as they take full responsibility for ending conflict and building peace.
The number of NATO forces has been reduced and consolidated into locations where training, advisory and assistance roles can be provided for the essential functions set out in the mission support plan agreed between NATO and the Afghan Government. Assistance is being provided on budget planning and execution, reducing corruption, force generation (i.e. how to recruit, train and equip the armed forces and other security forces), logistics, the management of civil-military relations and public diplomacy, how to plan military operations (including how to provide the necessary resources), how to build strategic and tactical intelligence relevant to the overall mission of the ANSF and how to counter the Taliban's information warfare.
In May the NATO Foreign Ministers agreed to extend the Afghan mission beyond 2016, so the Warsaw Summit will have to consider how to ensure the success of Operation Resolute Support in the difficult security environment that still exists in Afghanistan. In particular, given the presence of groups affiliated with IS, NATO will have to consider whether to provide more—and more direct—assistance to the ANSF and other Afghan security institutions, and perhaps even resume a combat role.
The Summit is also likely to review international financial support for the Afghan security forces. NATO officials will be hopeful they can get sufficient financial commitments locked in until 2020 as the previous round of pledges expires in 2017. However, finding the US$ 6 billion a year to continue to fund the Afghan security forces will be a major headache. Since toppling the Taliban in 2001, the USA alone has contributed nearly US$ 93 billion in assistance to Afghanistan, of which more than US$ 56 billion has been spent on training, equipping and supporting Afghan security forces.
Addressing conflict in the Middle East
The role of NATO in conflict-affected locations in the Middle East is also likely to be on the agenda of leaders in Warsaw. For those countries that request it, NATO is likely to offer capacity building and training in those functional areas where it has unique expertise. For example, in discussions with countries in the Gulf Cooperation Council that are trying to build closer military cooperation among themselves, NATO can offer unique insights into joint command systems and the management of collective defence.
NATO has already agreed to send an assessment team to Iraq to explore the possibility of in-country NATO training for Iraq's military to help it better fight IS. NATO has already trained hundreds of Iraqi officers in Jordan. NATO is also considering aiding the US-led Coalition to Counter ISIL by supplying AWACS surveillance aircraft, while Libya's new UN-brokered government is consulting NATO on how it might rebuild its defence and security institutions. Finally, NATO is also looking to do more in the Mediterranean Sea, in cooperation with the European Union (EU) and others. NATO's Operation Active Endeavour is likely to become a broader maritime security operation, taking on new tasks such as upholding freedom of navigation, interdiction and support to maritime counterterrorism.
Potential areas of disagreement: To what extent have NATO member states moved beyond the 'intervention fatigue' associated with the large-scale Western military interventions in Iraq and Afghanistan? Several NATO states and partners are likely to remain very cautious about the future use of force, and concerned about measures that could lead to a 'step-by-step' military engagement. However, reluctance to deploy military force is also now under review given the conflict in Ukraine and growing calls to combat IS in Iraq, Libya, Syria and elsewhere.
5. The 'open door' and partnerships policies
The Summit will also pay close attention to the the composition of NATO, now and in the future, and consider how to strengthen a range of different relationships and partnerships, first and foremost in close proximity to its borders to the East and South.
In May 2016 Montenegro signed an Accession Protocol, which is the penultimate step in joining NATO. Once that protocol has been ratified by all member states, Montenegro will become the 29th member of NATO. After Bulgaria, Romania and Slovenia joined in 2004, and Albania and Croatia in 2009, the decision by Montenegro to seek membership is a further step in consolidating participation in south-east Europe. The decision is also a signal that NATO membership is not fixed, and that additional aspirant countries such as Georgia, Macedonia and Bosnia might join in the future. However, while future enlargement of NATO membership is not excluded, in practice there is widespread agreement that in the short term the prospects for expanding the alliance are limited.
The Summit will also address the issue of how NATO works with various different partners on issues of mutual interest. NATO has built a network of partnerships with more than 40 countries from all over the globe, including countries in North Africa and the Middle East, non-NATO members in Europe—such as Finland and Sweden, which are both so-called Enhanced Opportunity Partners of NATO—and countries further afield, such as Australia, Japan and South Korea. NATO is now looking at various ways to deepen and broaden those partnerships. It might, for example, intensify political consultations by making them more frequent and more focused; or it could engage certain interested partners on specific subjects of common concern by using established forums, such as the Mediterranean Dialogue and the Istanbul Cooperation Initiative, as well as smaller, more flexible formats.
There have been indications of increasingly positive cooperation between NATO and the EU. Federica Mogherini, the EU High Representative for Foreign and Security Policy, and the Foreign Ministers of Finland and Sweden participated in the May NATO ministerial meeting. This was interpreted as a signal that further NATO-EU cooperation could be expected, both on functional issues—such as cybersecurity and strategic communications to counteract information operations—and in operations such as the recent cooperation to address human trafficking.
6. Burden sharing
At the Wales Summit, NATO made a defence investment pledge that will be assessed in Warsaw. The alliance pledged to move progressively towards allocating 2 per cent of member states' GDP to defence and, perhaps as important, allocate at least 20 per cent of their defence budgets to major equipment, including Research & Development. To give substance to this pledge, a number have stopped the successive reductions in military spending that took place in the years before the Wales summit, and in some cases have begun to increase military spending. It is too soon to say how the increased resources will be used.
Potential areas of disagreement: This debate is one of the longest running fault lines within NATO, with accusations that Europe spends too little on defence and is being protected at US taxpayers' expense. While the USA does pick up a disproportionate share of the NATO tab, the imbalance is not as great as is sometimes suggested. At the Warsaw Summit, evidence that the military spending of European member states is no longer falling, and is beginning to increase, is likely to be highlighted as a successful outcome of the decisions taken in Wales in 2014. However, persuading Europe's taxpayers to make further significant increases in defence spending remains an uphill challenge. Moreover, in the light of the complex security challenges that need to be addressed, whether increasing military spending is always the most appropriate response will continue to be contested.
'Future NATO' project
The conflict in Ukraine has forced NATO to go 'back to basics' and focus more on collective defence. However, it is unlikely to prevent the Warsaw Summit from continuing to advance a broader, 'Future NATO', project in which both capabilities and partnerships are strengthened.
NATO does not have, and will not acquire, all of the tools needed to address evolving 21st century security threats. However, the way in which NATO can consolidate and build on its partnerships is perhaps currently its least well defined area of work. As a result, the critical metric for success at the Warsaw Summit will be how the capacities available to NATO will be applied alongside those controlled by states and other international organizations.
(*) Dr Ian Davis is the Director of the SIPRI Editorial, Publications and Library Department.
First published in sipri.org
On the Universality of the "Logic of Strategy" and Beyond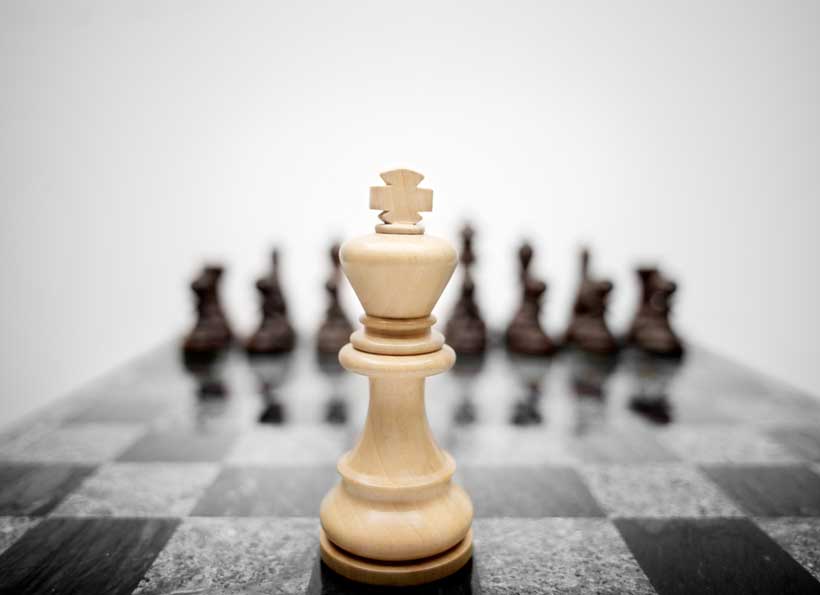 Just like several other scholars, military strategist Edward Luttwak argues that "the universal logic of strategy applies in perfect equality to every culture in every age".[i] This implies that there is indeed one logic inherent to strategic thought, which, according to Luttwak, "cannot be circumvented […] and must be obeyed".[ii]Mahnken further underpins the idea of the universality of the logic of strategy with the argument that war is a human activity and human nature has not changed throughout time.[iii]When considering Colin Gray stating that "there is an essential unity to all strategic experience in all periods of history because nothing vital to the nature and function of war and strategy changes", it seems rather natural to accept a certain inevitability of strategic conclusions.[iv]
It is therefore necessary to pose the question which implications the existence of a universal logic of strategy might entail. If such a universally valid logic is assumed to exist, those who understand – or rather master – it best and manage to uncover its underlying cognitive mechanisms will be the most successful actors within the international system as they will be more able to foresee and therefore counter the strategies of possible opponents.
Additionally, to investigate the notion of a logic of strategy is particularly relevant considering the prospect of future wars. If there is a logic of strategy, which is further universally valid, then neither the scenario of a militarized outer space, nor the invention of highly lethal, insuperable biological weapons or the increasing development of and reliance on artificial intelligence will have any substantial, altering effect on it. This thought is congruent with Colin Gray, who claims that it would be a major fallacy to fall prey to the assumption that the invention of ever more modern weapon systems might change the presumed continuity inherent to strategy.[v] In this respect, it must also be emphasized that a certain trust in a universally valid logic of strategy must be handled carefully and must not confine strategic thinking. Hence, the notion of a logic of strategy hints towards the very practice of strategy.[vi]
The term "strategy" itself evolved over time and certainly captured a different meaning before World War One than it does today. This caesura was introduced by Freedman, who argues that this experience led to a widening of the concept "strategy" and to several attempts of redefinition, thus diverging from earlier notions of the concept as provided by von Clausewitz and others.[vii] However, Whetham points out that the notion of strategy and its inherent logic already permeated pre-modern eras, even if it was not yet considered or referred to as such by the respective protagonists.[viii]Approaching the term from a contemporary perspective, Gray very prominently defines strategy as "the bridge that relates military power to political purpose".[ix]Angstrom and Widen engage with the term similarly when they write that strategy must be viewed as a rationalist process that reconciles "the political aims of war and the military aims in war".[x] The notion of strategy can therefore be boiled down to the combination of means, ways and aims.
The term "logic" shall in this essay be understood as a rational process of reasoning that is based on various premises and finally leads to the acceptance of a valid conclusion.[xi]Considering that the sub-discipline of strategic studies was traditionally occupied with the question whether and to what extent strategic action is subject to historical, economic, social and technological regularities and patterns – thus whether certain premises indeed necessarily lead to specific strategic conclusions – the assumption of a specific "logic of strategy" does not seem far-fetched. Therefore, this essay argues that indeed a universally valid logic inherent to strategy can be identified, having overcome the constraints of time and space. However, this logic is not the only one. Strategy further operates along the lines of a time- and space-bound, actor-specific logic, which is why strategy must be perceived through a multidimensional lens – and which finally makes strategy so difficult.
On the logic of strategy
When approaching the notion of a logic of strategy, it is necessary to emphasize two preconditions. Firstly, the utility of the use of military force as an important tool of statecraft must be acknowledged.[xii] Secondly, one has to consider the general overarching perception of international politics that widely underlies the field of strategic studies, namely the notion of an anarchic self-help system with independent states at its center, which are all armed to a certain extent and therefore find themselves in security dilemmas.[xiii] Within this framework we will now consider what might constitute the logic of strategy.
When elaborating on the question whether there exist "guidelines" that inform strategic thinking, Gaddis concludes that the fact that strategists do not always have to start from square one increases the likeliness of a certain logic of strategy.[xiv] According to Angstrom and Wilden, the logic of strategy unfolds as its design necessarily bases on three core pillars.[xv]Firstly, military and political ends are perceived as two distinct aspects that need to be put into accordance, the application of military means serving the political ends. Moreover, the actor being concerned with strategy does not have unlimited resources at his/her disposal. Therefore, the aspect of the scarcity of resources is to be viewed as a cornerstone or fixed determinant of the underlying logic of strategy. This is a crucial factor because, as Gray points out, examples like Imperial France, Nazi Germany or the Soviet Union all demonstrate that the pursuit of political ends beyond one's means is bound to fail.[xvi]Thirdly, Angstrom and Widen emphasize that the logic of strategy builds on the confrontation of opposing wills, which accounts for strategy's interactive and consequently dynamic nature.[xvii] This component might be captured best by Beaufre, who approaches strategy as "the art of the dialectic of two opposing wills using force to resolve their dispute".[xviii] It is crucial to highlight that the "opposing will" belongs to an intelligent, capable opponent. These three elements that define the logic of strategy are further interlinked, leading to repercussions among them.
As strategy describes the use of military means for the achievement of political ends, several authors have thus attempted to categorize the possible ways to use force. For instance, Robert Art distinguishes four functions of the use of force: defense, deterrence, compellence and swaggering.[xix] Why is this categorization important when reflecting on the logic of strategy? This is because the possible ways to use force (independently of which form the specific "force" takes) are not time-bound. When for example thinking of deterrence, one might be tempted to assume that this specific way to use force is inextricably linked to the deterrence function of nuclear arms in combination with the principle of mutually assured destruction (MAD). However, as Lonsdale vividly illustrates, Alexander the Great already mastered the interplay of military power and psychological effects and made use of coercion and deterrence in order to expand and sustain the newly shaping borders of his empire.[xx] This demonstrates that the logic of strategy operates on the basis of a certain toolkit of ways to use force, which have persisted over time.
Another aspect which could be interpreted as part of a universal logic of strategy might be its inherent paradoxicality. This feature is above all emphasized by Edward Luttwak, who postulates that the whole strategic sphere is permeated with a paradoxical logic deviating from day-to-day life's ordinary "linear" logic.[xxi] He underpins this notion by referring to the proverb "Si vis pacem, para bellum", the idea of nuclear deterrence (thus the interpretation of one's readiness to attack retaliatory as genuinely peaceful intent) or by providing specific examples.[xxii] In this sense he draws attention to Japan's attack on Pearl Harbor in 1941 and claims that the Japanese were able to create a momentum of surprise only by neglecting crucial preparations.[xxiii] This means that within the realm of strategy, Luttwak's paradoxical logic finds thorough application as the straightforward "linear" logic is viewed rather predictable and is therefore more likely to be punished.
In sum, the aspects outlined above could be perceived as being universally valid, throughout time and space. However, as will be argued, there is more to the logic of strategy that must be considered.
Going Beyond Strategy's Universal Logic
In the following, the attempt should be undertaken to challenge the notion that there is indeed only a logic of strategy. One could firstly argue that strategy, bridging between military means and political objectives, is not only grounded in the specific universal logic as outlined before but that strategy is also always a choice among several available options. Then the question follows, if all options available would theoretically all be equally feasible, require the same resources and are similar in terms of effectiveness, which strategy would be adopted? One could argue that this depends on the involved actors, which, even if acting under the premise of rationality, are rooted in their specific historical, social and political contexts.
Strategy is therefore clearly not designed within a vacuum. The contents of strategy do not only derive from what was described above as composing the universally valid logic of strategy. If we return to the definition of "logic", the term was understood as a process of thought, which leads from several given premises to a valid conclusion under the condition of rationality. Therefore, also the given time- and space-bound circumstances under which a certain strategy is formulated could be considered as forming their own logic. Angstrom and Widen summarize these circumstances as strategic context, which unfolds along the lines of six dimensions of politics (without claiming to be exhaustive): geography, history, ideology, economy, technology and the political system.[xxiv] Instead of treating them as mere contextual factors, it is important to consider the respective as constituting their own logic, along which strategy is aligned. However, Angstrom and Widen emphasize that these actor-specific factors only bear limited explanatory power and that it is difficult to assess to what extent these factors influence the design of strategies.[xxv] This, nevertheless, does not invalidate the notion that these actor-, time- and space-specific circumstances should be considered as another logic by itself. Acknowledging the existence of more than one logic of strategy penetrating the realm of strategy would further emphasize the importance of the specific embeddedness of strategy – without undermining the significance of the above identified universally valid logic of strategy. One would consequently accept that when it comes to strategy, one encounters several logics in action.
Conclusion
When returning to the initial question, which implications the existence of a logic of strategy would have, specifically regarding the prospect of success, it is worthwhile to consult Richard Betts, who asks "Is Strategy an Illusion?".[xxvi] He argues that effective strategy is often impossible due to the unpredictability and complexity of the gap between the use of force and the aspired political ends.[xxvii] However, it is indeed because of this overwhelming complexity in which strategy operates that its underlying logics should be reflected upon. Gaddis refers to the universally valid features of the logic of strategy as a "checklist", which shall be considered to contribute to the design of a successful, effective strategy.[xxviii] As was demonstrated above, it is nevertheless also crucial to consider the additional specific time-and space-bound logic of strategy. To understand the strategy of potential opponents, it makes sense to deconstruct its logical foundation, to consider the universally valid logic of strategy but also the respective underlying actor-specific logic. Strategy thus operates along a multidimensional logic, both universally valid and time- and space-bound. This is what makes strategy difficult but acknowledging this conceptual aspect might notwithstanding contribute to its further mastery.
---
[i]Luttwak, Edward N., The Rise of China vs. the Logic of Strategy (Cambridge and London: Harvard University Press, 2012), vii.
[ii]Ibid., viii.
[iii]Mahnken, Thomas G., The Evolution of Strategy… But What About Policy? Journal of Strategic Studies 34 no. 4 (2016), 52.
[iv]Gray, Colin S.,Modern Strategy (Oxford: Oxford University Press, 1999), 1.
[v]Gray Colin S., Why Strategy Is Difficult. JFQ (1999), 8.
[vi] Cf. Lonsdale, David J. and Colin S. Gray (eds.), The Practice of Strategy: From Alexander the Great to the Present. Oxford: Oxford University Press (2011).
[vii]Freedman, Lawrence. The Meaning of Strategy: Part I: The Origin Story. Texas National Security Review 1 no. 1 (2007), 90-105.
[viii]Whetham, David, The Practice of Strategy: From Alexander the Great to the Present. Edited by John Andreas Olsen and Colin S. Gray. War in History 21 no. 2 (2014), 252.
[ix] Gray, Modern Strategy,17.
[x]Armstrong, Jan and J. J. Widen,Contemporary Military Theory. The Dynamics of War (New York: Routledge, 2015), 33. Original emphasis.
[xi]Hintikka, Jaakko, Logic. Encyclopaedia Britannica, accessible via: https://www.britannica.com/topic/logic [accessed: October 25th 2020].
[xii]Art, Robert J., To What Ends Military Power? International Security 4 no. 4 (1980), 35.
[xiii]Gilpin, Robert G., No one Loves a Political Realist. Security Studies 5 no. 3(1996), 26.
[xiv]Gaddis, John Lewis, Containment and the Logic of Strategy. The National Interest 8 no. 10 (1987), 29.
[xv] Armstrong and Widen, Contemporary Military Theory, 46.
[xvi]Gray, Why Strategy Is Difficult, 10.
[xvii] Cf. Armstrong and Widen, Contemporary Military Theory.
[xviii]Beaufre, André, An Introduction to Strategy (London: Faber and Faber, 1965), 22.
[xix] Cf. Art, To What Ends Military Power?
[xx]Lonsdale, David J., The Campaigns of Alexander the Great. In: John A. Olsen; Colin S. Gray (eds.). The Practice of Strategy: From Alexander the Great to the Present (Oxford: Oxford University Press 2011)33.
[xxi]Luttwak, Edward N., Strategy: The Logic of War and Peace (Cambridge and London: Harvard University Press, 2001), 2.
[xxii] Ibid.
[xxiii] Ibid., 6.
[xxiv] Cf. Armstrong and Widen, Contemporary Military Theory, 36-43.
[xxv] Ibid., 42-43.
[xxvi] Cf. Betts, Richard K., Is Strategy an Illusion? International Security 25 no. 2 (2000), 5-50.
[xxvii]Ibid., 5.
[xxviii] Gaddis, Containment and the Logic of Strategy, 38.
Biden, Modi and the Malabar Exercise 2020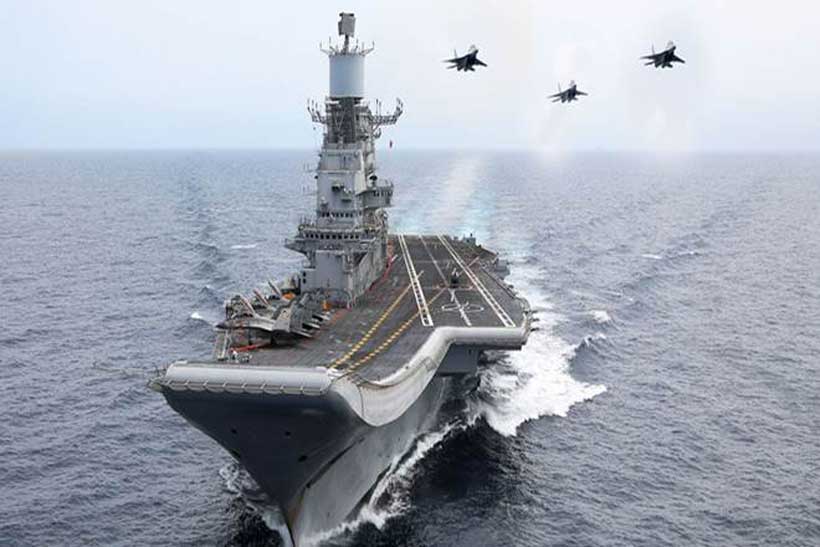 So lastly, the reluctant President Donald Trump, keeping the value of the verdict, allows the GSA to begin the transition under the Presidential Transition Act 1963, on November 23, 2020 making the post-election resources and services available to assist in the event of presidential transition. This facilitates the formal transfer of power and helps the new President adjust his vision and the assessment of the world. Joe Biden has his own view of the burning issues around of which the expanding China, Taiwan, South China Sea, Iran, South Asia and Indo-Pacific constitute important fragments. Now since India is engaged in almost all these issues directly or indirectly and happens to be a long term strategic ally of US the talk between Biden and Modi carries several messages. In the meantime, the conduct of Malabar exercise, that formally involves all the QUAD members (India, Japan, the US and Australia) institutionalizes the strategic relationship in the region and promises more stability and peace.
Prime Minister Narender Modi, just like the heads of Canada, UK, and Australia congratulated the new elect on November 17, 2020. The President-elect Joe Biden, in turn, called him back for thanks and reaffirmation of many things suspected to be under shadow by many. The president-elect noted that he looks forward to working closely with the prime minister on shared global challenges, including containing COVID-19 and defending against future health crises, tackling the threat of climate change, launching the global economic recovery, strengthening democracy at home and abroad, and maintaining a secure and prosperous Indo-Pacific region (The Week). Mr. Biden expressed his desire to carry forward the strong ties between the two states and strengthen and expand the US-India strategic partnership alongside the first Vice President of South Asian descent Kamla Harris. His election policy papers also held that no important global challenge could be solved without the Indo-US partnership.
Besides crafting a greater Indian role in world politics, Biden's reference to challenges of climate change, the Covid 19 pandemic and global economic recovery, the stress on democracy and peaceful and prosperous Indo-pacific sketch some significant flashes of the coming times. 'Democracy Assistance' has been an important objective of US foreign policy since beginning but India has a mercurial stance over the goal as it has succumbed to the exigencies of national interest and security thus playing safe with the undemocratic neighbours. Therefore the US reference brings the dictatorial and nondemocratic regimes into discussion that it aims to size.
Indo-Pacific and the Malabar I&II
The Indo-Pacific and the QUAD have gained prominence in recent past on account of heat generated in the South China Sea and China's OBOR project affecting the trade interests of ASEAN members, India and the US in the Indian Ocean region. In the October 7, 2020 QUAD members meet at Tokyo the issues of collaboration among the democratic states and challenge to world peace, primarily from China, was discussed seriously. US Secretary of State Mike Pompeo called for the democracies to work together to protect people and partners from the Communist Party of China's exploitation, corruption and coercion. He referred to the Chinese provocations in the East China Sea, the Mekong, the Himalayas, and the Taiwan Straits (Joshi October 7, 2020). The Indian External Affairs Minister S. Jaishankar also called for likeminded countries to coordinate responses. Mr. Jaishanker held that we remain committed to upholding the rules-based international order, underpinned by the rule of law, transparency, freedom of navigation in the international sea, respect for territorial integrity and sovereignty and peaceful resolution of disputes (The Quint, October 7, 2020). However, a strong commitment lacked on the part of India which was met later during the Malabar exercise. India has a clear Indo-Pacific policy as articulated by Prime Minister Narendra Modi at the Shangri-La Dialogue in June 2018, which aims at protecting Indian interests in the Indian ocean region against China's OBOR and SOP (String of Pearl). Peace and security in the region are high up on India's list of priorities. As first and foremost, India's economic interests in the region requires peace and convivial environment. At the same time, India has acknowledged rising China's threats to its vital national interests in the region. Therefore, India's strategy must be seen against the background of the interplay between India's economic interests and national security (Purayil 2019).
The latest 24th edition of Malabar exercises have, however, put all the skeptics aside as India invited Australia also this time for the naval exercises and all the four QUAD members (India, US and Japan) have participated with great zeal. The more interesting thing is that the exercises take place at a time when the world is down with pandemic and the conflicting situations are flaring up in the Middle-East, Central Asia, Caucasus, South Asia and Far East. India is locked up in a border issue at Ladakh with China for over six months and South China Sea simmers under the fire of war threat. India's tough times with its smaller neighbours also make the possibility of the institutionalization of QUAD and Indo-Pacific of immense importance.
The first phase of the exercise was held in the Bay of Bengal from November 3-6, and the second phase was conducted in the Arabian Sea from November 17-20. The navies of India, the US, Australia and Japan concluded the second phase of the Malabar naval exercise in the Arabian Sea that involved two aircraft carriers and a number of frontline warships, submarines and maritime aircraft (Mint. November 20, 2020). The major highlight of the exercise was participation of Indian Navy's Vikramaditya carrier battle group and the Nimitz strike group of the US Navy.
The more significant outcome of the exercise appears to be the proposal of a new fleet by US. On November 17, 2020 speaking at the Naval Submarine League's annual symposium, the outgoing U.S. Navy Secretary Kenneth Braithwaite suggested the creation of a new fleet within the Indo-Pacific theater, which will take some load off the U.S. Seventh Fleet stationed near Japan. The fleet is to be placed in the crossroads between the Indian and the Pacific oceans, and going to have an Indo-PACOM footprint (Military Men. November 19, 2020). The region already has a Command known as U.S. Indo-Pacific Command found on 30 May 2018 and converted from United States Pacific Command (USPACOM) first found in 1947.
Initially, the Chinese response was balanced, stating that it has noticed the development and believes that military cooperation between countries should be conducive to regional peace and stability. But after the proposed fleet and the President-elect Joe Biden's presumptive nominee for the secretary of defense position, Michele Flournoy, who is also seen as a China hawk in favor of a robust stance against the People's Liberation Army, Navy, the idea of the First Fleet may very well carry forward to the next administration (Rej).
Since China had reacted sharply at the inclusion of Japan at the Malabar exercises in 2018 the inclusion of Australia this times irks it more as the idea of QUAD gets more institutionalized and the Indo-Pacific mapping further crystallized. The Biden's quest for a stronger strategic partnership with India and support for Indian claim to permanent membership of the United Nations and the unflinching support for India against its security issues have raised eyebrows in Beijing. At one stage, the US presence in Diageo Garcia irked India but in the changed scenario the increased US presence in Indian Ocean doesn't alarm it much, even though it curtails the Indian prominence. In view of OBOR project and the Chinese aggressiveness in the region, India has reconciled to the situation and even the US-Maldives agreement of September goes well with it. However, in the long run it is faced with a double challenge of plugging the Chinese dominance and saving its prominence and at the same time reconcile with a friendly ally in the US. Meanwhile, China, being the largest trade partner of Australia may hurt it economically and rake up heat at the Nine- dash line, Ladakh and Taiwan.
References
Joshi, Manoj. October 7, 2020. "The Quad and the Indo-Pacific." https://www.orfonline.org/expert-speak/quad-indo-pacific/
Military Men. November 19, 2020. https://militarymen.in/us-navy-secretary-proposes-new-indo-pacific-fleet-the-diplomat/
Mint. November 20, 2020. https://www.livemint.com/news/india/phase-2-of-malabar-2020-exercise-concludes-in-arabian-sea-11605889757803.html
Purayil, Muhsin Puthan 2019. Geopolitics. "The 2019 Shangri La Dialogue and Reflections on India's Indo-Pacific Strategy." https://thegeopolitics.com/the-2019-shangri-la-dialogue-and-reflections-on-indias-indo-pacific-strategy/.
Rej, Abhijnan. The Diplomat. November 18, 2020. https://thediplomat.com/2020/11/us-navy-secretary-proposes-new-indo-pacific-fleet/
The Quint. October 7, 2020). https://www.thequint.com/news/india/we-will-work-together-s-jaishankar-meets-mike-pompeo-in-tokyo
The Week. https://www.theweek.in/wire-updates/international/2020/11/18/fgn2-us-biden-modi.html
The imperative of a military QUAD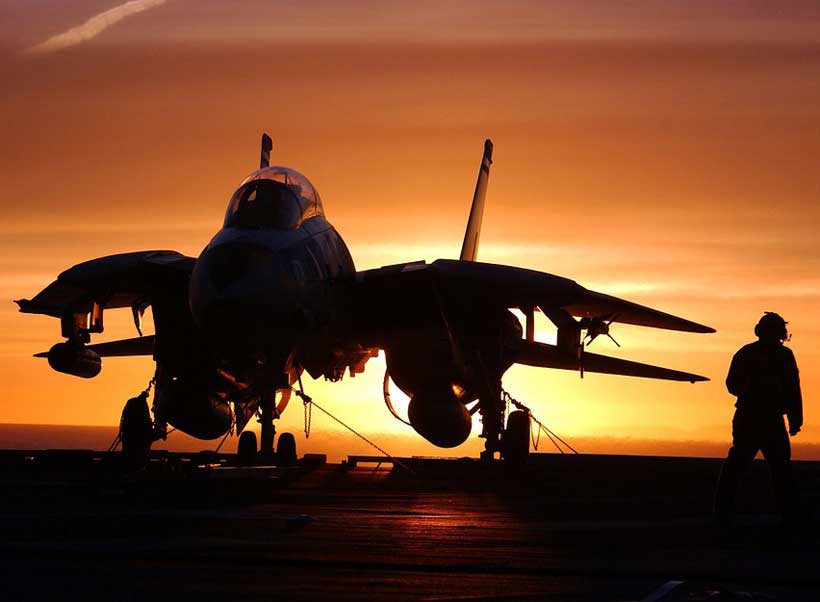 After dithering for a while, India has chosen to make the Malabar naval exercise a quadrilateral one by inviting Australia to join the US and Japan. The exercise this year was held in the Bay of Bengal in the first week of November. This is the second time the four navies have come together for a naval exercise in the Indian Ocean, after 2007 when China objected to it, calling it the Asian NATO. Since then India has been careful not to antagonise China until this year when hostilities broke out along the Sino-Indian border. The exercises are not formally linked to the Quad (Quadrilateral Security Dialogue) forum but the participation of Australia will definitely provide a military dimension for the Quad, which was formed in 2017 aimed at establishing 'free and open' Indo-Pacific. Though the Quad is currently only a mechanism of official 'gathering and discussions' concerning the security issues, it has the potential to become a security forum.
This time, China had a muted response compared with 2007, but it warned against any regional groupings in which the US, a formidable countervailing power against the Chinese military, is a member.
The latest Malabar assumes greater significance as it is conducted amidst Chinese expansionism. China has already achieved its 'consolidation' in the South China Sea, has taken control of few strategic locations in the Himalayas, and is upping the ante against the US. Its naval strategy has also been expanded from 'offshore defence' to 'open seas protection', expanding its wings to the larger Pacific and the Indian Ocean region. With this, the Indo-Pacific is virtually the area of operations for the PLA Navy. However, the absence of a concrete security forum to 'discuss and act' has left the region vulnerable to security competition and hegemonistic politics.
In every region, the responsibility to maintain order and peace rests on major powers. When they act in concert with smaller countries, by protecting smaller one's interests, a region-wide peace and stability is ensured. Since the US's capacity to secure security for allies in Asia, let alone preserve the regional order, is in question, the major powers of the region such as India, Japan and Australia must work closely to prevent China's ambition of pre-eminence in the Indo-Pacific.
Up until now, these regional heavyweights have conspicuously taken a policy of 'not antagonising' China and have also resisted to endorse a US-led balancing against China. This has emboldened China in converting its 'peaceful rise' image into an assertive military power, and has derived the premium in changing the status quo both in the South China Sea (SCS) as well as now in the Himalayas.
So far, China has not employed its military force in its expansionist actions in the maritime domain. In the SCS, frequent Chinese intrusions into the disputed area have been done with maritime militias, to scare away the fishermen of other countries. However, with using of a regular military force to change the status quo in the Galwan valley in the Himalayas, where Indian and Chinese military clashed and twenty Indian soldiers and a number of 'unaccounted' Chinese soldiers were died, China has demonstrated that it is not hesitant to employ the PLA to settle scores with the opponents.
An assertive power needs to be checkmated militarily, otherwise, it will become more revisionist. So far none of the regional countries have had the wherewithal to take on China individually, or no regional mechanisms such as ASEAN Regional Forum (ARF), or any other existing regional groupings, could mount pressure on China. All of them follow a 'consensus and compromise' approach based on ASEAN way of conflict resolution mechanism.
However, the Quad doesn't need a formal military coalition mechanism modelled on NATO. Formal military coalition follows collective security principles that take the security of the one is security of all. Though it ensures security guarantee of smaller states, it is mostly driven by the choices and preferences of the powerful ones who set the agendas and interests. A military Quad can work without following the collective security principles but can pursue a consensus and norms based approach.
It is necessary for a consensus approach because all four member countries have varied security interests and concerns, and also different approaches and priorities in dealing with China. Compared with the US and Australia, India and Japan are neighbours of China and have territorial disputes with it, so they face direct security threat from China. Similarly, except India, the other three are mutually entangled security partners under the US, so New Delhi stands out from the alliance system, and has no intention to join in it whatsoever. In this respect, the Quad must first formulate agendas based on consensus and norms, and see how it can act upon it.
In the military Quad, the US has to be a facilitator, not a lead balancer, to promote it as an acceptable grouping across the region. For the US, the Indo-Pacific is one of many security concerns, while for other members it is their own region. India could take up more of a leadership role in the Indian Ocean region, while Japan and Australia can do so in their own areas. Since this is not a formal military arrangement they don't need to follow the alliance principles, but at the same time they need an institutionalised military arrangement.
Given the context of China's frequent military provocations against potential rivals to test their resolve as to how they respond to a Chinese aggression, a military Quad is necessary. Chinese domination in the maritime domain is shaping along with its modernised navy, supported by its economic growth. Undoubtedly, China sends out a message to the regional states that if anyone seeks to challenge China then it will be prohibitively expensive for them. So only a joint mechanism would be able to counter the Chinese aggression in the ocean in future. The Indo-Pacific region requires different layers of organisations and the Quad can be a true military organisation of powerful countries. In this respect, a military Quad is imperative and must take more responsibility individually as well as collectively.