The 2016 NATO Summit: What will be on the agenda in Warsaw?
Authors: Dr. Ian Anthony, Dr. Ian Davis(*)
At their Summit in Warsaw on 8–9 July, the heads of state and government of the NATO member countries will have a very full agenda of key topics for discussion. It seems unlikely that the leaders will seek to revise key guidance documents—the 2010 NATO Strategic Concept and the 2012 Deterrence and Defence Posture Review. However, it is widely recognized that both documents contain some language and ideas that are no longer in line with the way NATO members see current security problems.
For example, even if France did not invoke article 5 of the Washington Treaty, there is a consensus among member states that the terrorist attacks in Paris in November 2015 were an act of armed aggression. Since 2010, the Islamic State (IS) group has joined al-Qaeda as an enemy of NATO. Moreover, NATO has now agreed that a cyberattack can, under certain conditions, be considered an act of aggression that would require an article 5 response. In addition, the current Strategic Concept describes the threat of a conventional attack against the NATO alliance as low and underlines the strategic importance of NATO-Russia cooperation. Today, while NATO stops short of describing Russia in its documents as an enemy, and continues to hold out the possibility of cooperation under certain conditions, it is equally clear that NATO no longer sees Moscow as a partner. How to deal with Russia is one of six broad interlinked agenda items that are likely to dominate the Warsaw Summit:
the conflict in Ukraine and relations with Russia;
strengthening collective defence;
rethinking deterrence and the roles of nuclear weapons, missile defence and cybersecurity;
addressing the 'arc of crises', especially armed Islamist extremism, while staying engaged in Afghanistan;
the 'open door' and partnerships policies; and
the 'burden sharing' debate.
These are discussed below.
1. The conflict in Ukraine and relations with Russia
The relationship between Russia and NATO—and the West more generally—has deteriorated, taking on a radically changed quality. Since the illegal annexation of Crimea, NATO has suspended all practical civilian and military cooperation with Russia, while leaving some channels open for dialogue. In a televised interview in Poland in May, NATO's Secretary General Jens Stoltenberg said that NATO would do its best to avoid escalations and promote an open dialogue with Moscow. The NATO-Russia Council met in April 2016, but Stoltenberg underlined that the meeting only reinforced the existence of what the he called profound and persistent disagreements.
2. Strengthening collective defence
A linked issue on the agenda will be to assess the implementation of the package of measures intended to strengthen collective defence that the leaders agreed at their previous Summit, in Wales in 2014. A number of so-called assurance measures were agreed at the Wales Summit, including establishing a continuous air, land and maritime presence and conducting meaningful military activities in the eastern part of the alliance. After 2014, plans have been developed to ensure that around 4000 troops from NATO countries will be present in the Baltic states and Poland on a rotational basis.
The small but rapid reaction force authorized in 2014 has been created to respond immediately, anywhere in the alliance, in case of need. In addition, the 'follow-on' NATO Response Force has been doubled in size to roughly 40,000 troops. The rotational forces and the NATO Response Force both include all the necessary air, maritime, logistic and other support.
The 1997 NATO-Russia Founding Act stated that, in the circumstances prevailing at the time, the permanent stationing of substantial combat forces in Central and Eastern Europe was not necessary. Some NATO members believe that the security environment has changed in ways that mean that any undertaking given to Russia need no longer be respected. However, recent arrangements have been designed by NATO in a way that all members of the organization believe to be consistent with the text of the 1997 Founding Act.
The Wales Summit also decided to increase the number of military exercises conducted each year, and to design exercises using scenarios closer to the collective defence mission. In 2016 at least 23 military exercises of different sizes are planned, using a range of scenarios and hosted by 20 different nations.
Potential areas of disagreement: The 'frontline' NATO states would have preferred further measures to exploit the flexibility offered by the NATO-Russia Founding Act to the fullest extent possible. In March 2014, for example, Poland urged NATO to station 10 000 troops on its territory on a permanent basis, but the organization has so far resisted doing so. The United States has already taken measures to bolster forces on NATO's eastern flank, but sustaining significant rotational forces with wider participation among member states will be challenging, and from a practical perspective a permanent presence would be easier to manage. It is likely that the USA will contribute a significant share of the 4000 troops to be part of the rotation, but the exact composition is yet to be determined and the Warsaw Summit is expected to finalize exact numbers and the exact locations for the rotational presence.
3. Rethinking deterrence: the roles of nuclear weapons, missile defence and cybersecurity
A third important subject for discussion among NATO leaders will be deterrence: what it means and how it can be assured given deteriorating relations with Russia. This is closely tied to national perceptions of which security problems are the most pressing, and the sense of how far a military response is the most appropriate one.
Nuclear weapons
The role of nuclear weapons in European security has recently become a subject of discussion after many years in which it was relegated to the background. Statements by senior Russian leaders have focused attention on how Russia sees the use of nuclear weapons in its military doctrine, and nuclear-capable weapon delivery platforms regularly participate in Russian military exercises. While it is unlikely that NATO will make any significant modifications to its nuclear policies at the Warsaw Summit, it is re-evaluating the role of nuclear scenarios in its crisis-management exercises. In 2015 NATO Defence Ministers conducted a focused discussion around better integrating conventional and nuclear deterrence.
Russia already undertakes exercises in which nuclear and conventional forces are closely integrated, and NATO currently carries out nuclear exercises of its own—but not in an integrated way with conventional weapons. In 2016 nuclear-capable aircraft, such as the F‑15E Strike Eagles normally stationed at RAF Lakenheath in England, participated in Exercise INIOHOS in Greece, perhaps to remind Russia that the United States has nuclear capabilities in Europe. In addition, the strategic nuclear capabilities of France, the United Kingdom and the USA could also be available to NATO if required.
Missile defence
In 2010 NATO authorized the development of a missile defence architecture that would provide equal protection to European NATO states in case of attack by a small number of short- and medium-range ballistic missiles. The Warsaw Summit will review the implementation of the 2010 decisions. Until now the United States and NATO have defined their missile defence programmes as directed against exclusively non-Russian threats.
Cybersecurity and other multidimensional challenges
There is a new military environment at the periphery of NATO, and a growing sense that it faces a multidimensional challenge. Growing military capabilities are combining with new types of threat posed by dedicated tools for cyberwarfare, the sophisticated manipulation of information in both mainstream and social media, and the strategic use of energy policy. In this case NATO leaders will consider how to combine the military reassurance measures that they have already agreed with an effective, multifaceted response to the new challenges that they face.
In particular, the Summit is likely to designate cyberwar the fifth domain of warfare (the others being air, sea, land and space). The USA did so in 2011. The distinction is important because it suggests that NATO would have the option to treat certain cyberattacks as military attacks, and respond accordingly under article 5 of the Washington Treaty.
Potential areas of disagreement: The fact that Russia is a participant in the major conflicts that are taking place in countries bordering Europe means that NATO leaders will need to consider whether the reassurance measures already defined are sufficient, or, if not, what additional decisions might be needed.
4. Addressing the arc of crises: taking on armed Islamist extremist movements while staying engaged in Afghanistan
A fourth issue that will be discussed in Warsaw is the contribution that NATO can make to crisis management from an arc of crises perspective. The issues this raises are the most complicated and difficult, and the discussion of them may be the most contentious. This narrative was outlined by the previous NATO Secretary General, Anders Fogh Rasmussen, and NATO's former Supreme Allied Commander Europe, Philip Breedlove, in the Wall Street Journal in August 2014: 'Instability rages to the south, with an arc of crises spreading from North Africa to the Middle East. And Russia is resorting to a hybrid war, with snap exercises, secret commandos and smuggled missiles'. While it is unlikely that there will be support for any new combat operations outside the area of application of the Washington Treaty, whether NATO should initiate planning for such a contingency may be discussed.
There is strong support for additional efforts in the area of capacity building, and NATO Foreign Ministers have used the term 'projecting stability' to describe efforts to help partners strengthen their own forces and secure their own countries. The Summit will certainly be an opportunity to assess the impact of capacity building in Afghanistan.
Capacity building in Afghanistan
At the end of 2014 NATO terminated its combat mission in Afghanistan and transitioned into Operation Resolute Support. Since January 2015, the focus of NATO in Afghanistan has been supporting the emerging Afghan National Security Forces (ANSF) and other Afghan security institutions under the Ministry of Interior and the National Directorate of Security as they take full responsibility for ending conflict and building peace.
The number of NATO forces has been reduced and consolidated into locations where training, advisory and assistance roles can be provided for the essential functions set out in the mission support plan agreed between NATO and the Afghan Government. Assistance is being provided on budget planning and execution, reducing corruption, force generation (i.e. how to recruit, train and equip the armed forces and other security forces), logistics, the management of civil-military relations and public diplomacy, how to plan military operations (including how to provide the necessary resources), how to build strategic and tactical intelligence relevant to the overall mission of the ANSF and how to counter the Taliban's information warfare.
In May the NATO Foreign Ministers agreed to extend the Afghan mission beyond 2016, so the Warsaw Summit will have to consider how to ensure the success of Operation Resolute Support in the difficult security environment that still exists in Afghanistan. In particular, given the presence of groups affiliated with IS, NATO will have to consider whether to provide more—and more direct—assistance to the ANSF and other Afghan security institutions, and perhaps even resume a combat role.
The Summit is also likely to review international financial support for the Afghan security forces. NATO officials will be hopeful they can get sufficient financial commitments locked in until 2020 as the previous round of pledges expires in 2017. However, finding the US$ 6 billion a year to continue to fund the Afghan security forces will be a major headache. Since toppling the Taliban in 2001, the USA alone has contributed nearly US$ 93 billion in assistance to Afghanistan, of which more than US$ 56 billion has been spent on training, equipping and supporting Afghan security forces.
Addressing conflict in the Middle East
The role of NATO in conflict-affected locations in the Middle East is also likely to be on the agenda of leaders in Warsaw. For those countries that request it, NATO is likely to offer capacity building and training in those functional areas where it has unique expertise. For example, in discussions with countries in the Gulf Cooperation Council that are trying to build closer military cooperation among themselves, NATO can offer unique insights into joint command systems and the management of collective defence.
NATO has already agreed to send an assessment team to Iraq to explore the possibility of in-country NATO training for Iraq's military to help it better fight IS. NATO has already trained hundreds of Iraqi officers in Jordan. NATO is also considering aiding the US-led Coalition to Counter ISIL by supplying AWACS surveillance aircraft, while Libya's new UN-brokered government is consulting NATO on how it might rebuild its defence and security institutions. Finally, NATO is also looking to do more in the Mediterranean Sea, in cooperation with the European Union (EU) and others. NATO's Operation Active Endeavour is likely to become a broader maritime security operation, taking on new tasks such as upholding freedom of navigation, interdiction and support to maritime counterterrorism.
Potential areas of disagreement: To what extent have NATO member states moved beyond the 'intervention fatigue' associated with the large-scale Western military interventions in Iraq and Afghanistan? Several NATO states and partners are likely to remain very cautious about the future use of force, and concerned about measures that could lead to a 'step-by-step' military engagement. However, reluctance to deploy military force is also now under review given the conflict in Ukraine and growing calls to combat IS in Iraq, Libya, Syria and elsewhere.
5. The 'open door' and partnerships policies
The Summit will also pay close attention to the the composition of NATO, now and in the future, and consider how to strengthen a range of different relationships and partnerships, first and foremost in close proximity to its borders to the East and South.
In May 2016 Montenegro signed an Accession Protocol, which is the penultimate step in joining NATO. Once that protocol has been ratified by all member states, Montenegro will become the 29th member of NATO. After Bulgaria, Romania and Slovenia joined in 2004, and Albania and Croatia in 2009, the decision by Montenegro to seek membership is a further step in consolidating participation in south-east Europe. The decision is also a signal that NATO membership is not fixed, and that additional aspirant countries such as Georgia, Macedonia and Bosnia might join in the future. However, while future enlargement of NATO membership is not excluded, in practice there is widespread agreement that in the short term the prospects for expanding the alliance are limited.
The Summit will also address the issue of how NATO works with various different partners on issues of mutual interest. NATO has built a network of partnerships with more than 40 countries from all over the globe, including countries in North Africa and the Middle East, non-NATO members in Europe—such as Finland and Sweden, which are both so-called Enhanced Opportunity Partners of NATO—and countries further afield, such as Australia, Japan and South Korea. NATO is now looking at various ways to deepen and broaden those partnerships. It might, for example, intensify political consultations by making them more frequent and more focused; or it could engage certain interested partners on specific subjects of common concern by using established forums, such as the Mediterranean Dialogue and the Istanbul Cooperation Initiative, as well as smaller, more flexible formats.
There have been indications of increasingly positive cooperation between NATO and the EU. Federica Mogherini, the EU High Representative for Foreign and Security Policy, and the Foreign Ministers of Finland and Sweden participated in the May NATO ministerial meeting. This was interpreted as a signal that further NATO-EU cooperation could be expected, both on functional issues—such as cybersecurity and strategic communications to counteract information operations—and in operations such as the recent cooperation to address human trafficking.
6. Burden sharing
At the Wales Summit, NATO made a defence investment pledge that will be assessed in Warsaw. The alliance pledged to move progressively towards allocating 2 per cent of member states' GDP to defence and, perhaps as important, allocate at least 20 per cent of their defence budgets to major equipment, including Research & Development. To give substance to this pledge, a number have stopped the successive reductions in military spending that took place in the years before the Wales summit, and in some cases have begun to increase military spending. It is too soon to say how the increased resources will be used.
Potential areas of disagreement: This debate is one of the longest running fault lines within NATO, with accusations that Europe spends too little on defence and is being protected at US taxpayers' expense. While the USA does pick up a disproportionate share of the NATO tab, the imbalance is not as great as is sometimes suggested. At the Warsaw Summit, evidence that the military spending of European member states is no longer falling, and is beginning to increase, is likely to be highlighted as a successful outcome of the decisions taken in Wales in 2014. However, persuading Europe's taxpayers to make further significant increases in defence spending remains an uphill challenge. Moreover, in the light of the complex security challenges that need to be addressed, whether increasing military spending is always the most appropriate response will continue to be contested.
'Future NATO' project
The conflict in Ukraine has forced NATO to go 'back to basics' and focus more on collective defence. However, it is unlikely to prevent the Warsaw Summit from continuing to advance a broader, 'Future NATO', project in which both capabilities and partnerships are strengthened.
NATO does not have, and will not acquire, all of the tools needed to address evolving 21st century security threats. However, the way in which NATO can consolidate and build on its partnerships is perhaps currently its least well defined area of work. As a result, the critical metric for success at the Warsaw Summit will be how the capacities available to NATO will be applied alongside those controlled by states and other international organizations.
(*) Dr Ian Davis is the Director of the SIPRI Editorial, Publications and Library Department.
First published in sipri.org
SCO: Potential and Challenges to Regional Integration
The modern system of the world is facing the state of imbalance as it passes through the phase of change and evolutionary development. Globalization has emerged as a main trend in international relations and deepens the interdependency between countries of the world. The rapid increasing interdependency contributes for countries to get close one another and to protect their interests. The desire of extending economic and trade activities, access to capital market and the contracts for investment are encouraging countries to work together and to cooperate. The cooperation for economic activities, trade, transportation, information, communication and transmission are making the countries and regions unite.
Regionalization has emerged as a new form and process of interaction among the countries of the world. Many countries are striving to establish a system of cooperation with their neighbors to enhance their potential and also to facilitate each other for solution regional issues. Thereby, the regionalization has taken diverse form of regional integration including the establishment of multinational regulatory system and flexible model of cooperation and partnership in different areas and at different levels. The Shanghai Cooperation Organization (SCO)is an outstanding example of regionalization and hybrid and new mixed model of interstate multifaceted cooperation.
SCO established in 2001 to meet the objectives of regional security and stability. Since the establishment the organization continued evolutionary path of multifaceted and multilateral cooperation. It does not desire to achieve a specific target level of collaboration, but it move systematically along the path of finding the common attribute in resolving the regional issues. The SCO also has potential of unique perimeters, new opportunities and directions of further development in the areas of security, economics and other mutual interests. The organization comprises of 43 percent of world population and 25 percent of global GDP. Similarly, it covers 80 percent area of Eurasia. Although the Shanghai Cooperation Organization is a young organization than the other international associations but it has the ability to achieve mutually beneficial solution of political, economic and security issues and it also leads to accumulation of unresolved issues of the region. However, the size never conflates with influence and effectiveness. In fact, the SCO is also facing hamstring by major regional economies and powers with their own interests in the region and mistrust between member states.
The Shanghai Cooperation Organization is often stated as a club of autocrat powers. The members follow the principle of noninterference in the internal affairs of other states. However, China and Russia adhere this principle rhetorical basis but not in reality. Both the countries have history of interference and violence of neighboring countries. The member states rely on the principle to push back at Western and local civil society effort to promote responsible governance, human rights and democratic norms in the region. Since the formation, the organization holds a broad goal of fighting against terrorism, extremism and separation. Furthermore, the convention of the Shanghai Cooperation Organization invokes the principle of United Nation charter to help clock the organization's founding document with international legitimacy identifying all three equal threats to state security, public order and the safety of citizen. The member states also have commitment to share information about terrorist activities and threats and to make request to act against individuals or organization. Subsequent declaration of the Shanghai Cooperation Organization and agreements of the member states have simply added to the list of principles and their responsibilities. Since the surveillance of new technology the member states moved beyond the simple method of information exchange to best practice of monitoring and tackling.
On the other hand, the Shanghai Cooperation Organization has had very little achievements to strength domestic security despite the convergence of member states. The RATS (Regional Anti-Terrorism Structure) based in Tashkent Uzbekistan has been coordinating to combat these three evils Terrorism, Extremism, Separation). The RATS provides a platform and services to member states particularly Central Asian States of Kyrgyzstan and Tajikistan for sharing intelligence but it made very little progress. Furthermore the RATS shares intelligence with member states but the terrorist threats are increasing.
Since the SCO framed, the high hopes of diplomatic relations, effective economic and security cooperation were made by the founding members. It was also expected that the organization may bring regional cohesion to Central Asia and it would create great opportunities for the regional states of mutual trade and economic activities, and it will lead towards security promotion of the region. The founding partners of the SCO had ambitious plan for the transforming the organization in to a cohesive bloc with political and economic integration. There was also a hope that the organization may counter influence of EAEU and CSTO and will maintain its own influence in the region. But Russia wanted to dilute Chinese influence within the organization by advocating its expansion in to south Asia and other neighboring states.The SCO has organized many joint military exercises and efforts but could get any significant level of achievements because they were symbolic and political moves. To encounter any kind of security crisis and military operation in the region, there is a need of political logistical and operational system. For example during the unrest in Kyrgyzstan in 2010, the organization delivered an anodyne statement for peace; security and stability, additionally, China and Russia were hesitating to get involved. While, the other states and powers tried to play their role to tackle the crisis.
China and Russia are the primary drivers of the Shanghai Cooperation Organization but have different visions for this organization. Although they share common interest of regional stability within the organization but at the same time their geopolitical interests pull them in different directions. These differences are a big question mark, how the organization would achieve their objective and would evolve? Russia thinks of SCO as a security to prevent encroachment by outside powers NATO, UE and United States, and also a tool to maintain its geopolitical domination on the region and less than a partnership in Central Asia.
Since the post-cold war, the economic imbalance has increased between China and Russia. China is increasing its economic influence in Central Asia while Russia is worrying about its security issues. Moscow hopes that the Pakistan and Indian including in Shanghai Cooperation Organization may bind Beijing to more work for the security and stability of the region than to enhance its own economic influence in the region. As the issues of uncertainty in Afghanistan, Pakistan-India confrontation and instability on China-India border are a clear threat to the interests of all member states. China is also suspected about the Russian ability to act as the security manager in an area where china has invested and is investing billions of dollars. On the other hand, Beijing may not be able rely on extra regional powers to secure and prevent Central Asia from the security deteriorated environment. However, SCO has not made any mechanism or approach to play a decisive security role in Afghanistan post withdrawal United States and NATO force.
China thinks that economic activities and investment can mitigate instability. Shanghai Cooperation Organization also a tool to promote Chinese soft power and economic influence in Central Asia. Therefore, Beijing has been continued its investment in the region and through OBOR and SCO. Although the Central Asian States are receptive to these Chinese overture but they are also keen to prevent SCO to become an anti-western bloc because the states feel the need of Western powers to counterbalance their powerful neighbors. Moscow already has upended its relationship with West over the Ukraine issue, thus, in these circumstances; Russia has no other choice to acquiesce Chinese increasing economic influence in the region. Moscow may pull itself from the Chinese efforts to multiply its security role in the region. The current clash on border between China-India put Russia in to awkward position. Russia does not like tension between China and India but it suggests dialogues and appears to have little interest mediating. Russia never wanted that China convert SCO in to an economic and trade bloc while China never wanted that Russia transform the organization into a military alliance. It is hard to imagine that Shanghai Cooperation Organization may be able to deliver its original goals eradicate extremism, terrorism and separation through mutual cooperation because it appears with the major focus on economic integration across the Eurasian region.
Now the Shanghai Cooperation Organization is coexisting with other regional initiatives like OBOR, AIIB, CSTO and EAEU. Both China and Russia have expressed their intentions to work within these institutions. Since the formation, the SCO is facing many structural and organizational challenges. All members have their own interests and values of independence and sovereignty, which are difficult to reconcile with collective security particular Pakistan and India, China and India have mutual mistrust and all Central States also have territorial issues with one another.
Possibility of an alliance in Sino-Russian Relations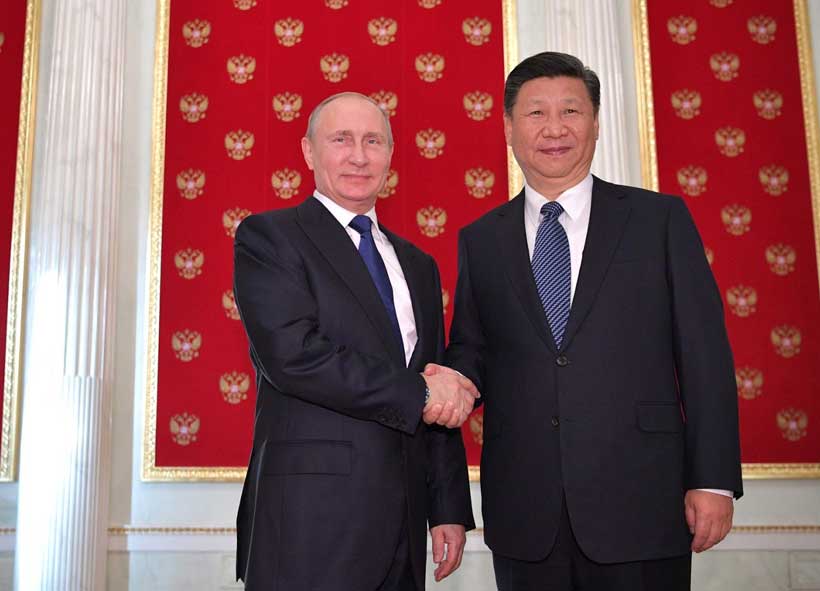 The defense ministers' meeting of NATO member states was held in video format a few days ago (17/2/2021). During the period, the discussion focused on the topic of "China-Russia threat" and believed that a "global approach" should be adopted to curb China-Russia expansion." At the same time, this meeting also attracted widespread attention from outsiders.
Senior Russian researcher, Vasily Kashin published an article in which he emphasized that when there is a risk of military conflict with the United States, China and Russia should immediately form a military alliance. And share the missile early warning data collected by themselves.
According to the article, Sino-Russian military technology cooperation has always been quite secretive, and because Russian companies have participated in the development of China's ballistic missile early warning system, China and Russia are fully able to establish data sharing on this basis and establish their own global Missile defense network. Russian media subsequently reported on it and said that Russia has repeatedly proposed the formation of a Sino-Russian military alliance, and even President Putin himself has conveyed the idea of ​​an alliance with China.
It should be noted that the containment and suppression of China and Russia by Western countries do not stop there. To provoke the territorial sovereignty of China and Russia, US aircraft and warships have already on the doorstep of China and Russia, carrying out under the banner of freedom of navigation (FON).
Intensive reconnaissance activities, this behavior has seriously threatened the national security of China and Russia but also undermined global peace and stability. To build a global encirclement of China, the United States is also actively wooing other countries to join its anti-China front in an attempt to reorganize the eight-nation coalition forces to contain China.
It can be said that Western countries are pressing on with China and Russia step by step. As the US continues to escalate its suppression, the security situation around China and Russia will deteriorate again in the future, and the two sides may even break out head-on conflict.
Faced with the complex situation in the Indo-Pacific, China and Russia also need to strengthen cooperation in the field of national defense. After all, the two countries are originally a comprehensive strategic partnership of cooperation in the new era. In recent years, the strategic mutual trust between the two sides has been deepening and several rounds of military exercises have been jointly conducted.
Therefore, the opinions of Russian experts are in line with the future development trend of Sino-Russian relations. As a friendly country, Sino-Russian relations will only continue to develop for the better, and the possibility of China and Russia forming a military alliance in the future is not ruled out. The Chinese people also have extremely high expectations for the future direction of Sino-Russian relations. Chinese Foreign Minister Wang Yi once stated that Sino-Russian cooperation "has no end, no restricted zone, and no upper limit" (2/1/2020).
Foreign media believe that this means China's non-aligned position or non-alignment Applying the Sino-Russian relationship again means that Wang Yi recognized the possibility of China and Russia forming a military alliance. Both China and Russia are peace-loving world powers and have always been committed to maintaining the peace and stability of the regional situation.
Therefore, even if a military alliance is concluded in the future, they will never follow a hegemonic line. In the final analysis, how China and Russia cooperate depends on changes in the international situation. Instead of worrying about the "threat" brought by the rise of China and Russia, Western countries should stop deteriorating the regional situation and work with China and Russia to maintain world peace and stability. Otherwise, this "heart disease" will never be eliminated.
It is worth noting that the Western countries, led by the United States, have a very playful attitude towards Sino-Russian cooperation. They have been using various means to sow discord between China and Russia in an attempt to prevent the establishment of a Sino-Russian military alliance.
However, the continuous deepening of cooperation between China and Russia is a historical development. The inevitable result of this is that no matter how obstructed by Western countries, Sino-Russian relations will continue to develop for the better, without any interference from external forces.
The world arms sales market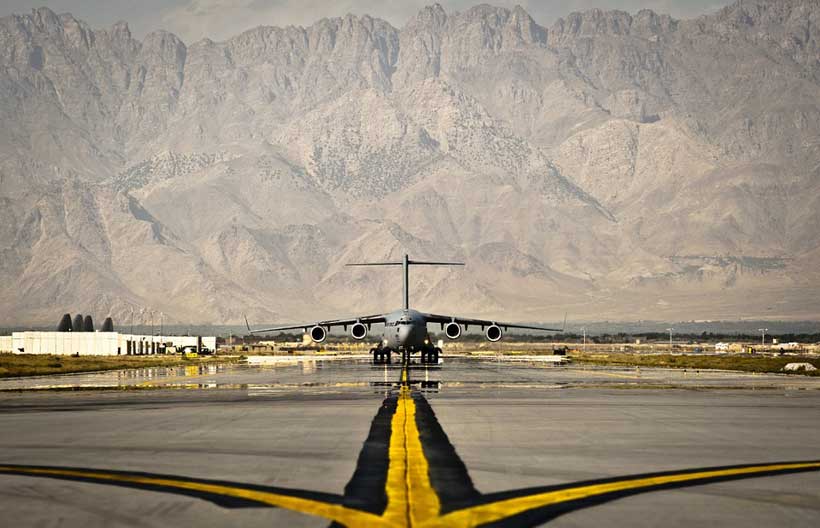 New data from SIPRI's Arms Industry Database, released last December, show that arms sales by the world's twenty-five largest defence equipment and military services companies totalled 361 billion dollars in 2019. This is an 8.5% increase in real terms in arms sales compared to 2018. All this emerged from the studies by the Stockholm-based International Peace Research Institute founded in 1966.
In 2019 the top five arms companies were all based in the United States: Lockheed Martin, Boeing, Northrop Grumman, Raytheon and General Dynamics. These five companies together recorded 166 billion dollars in annual sales. In total, twelve U.S. companies rank among the top 25 for 2019, accounting for 61% of total sales.
For the first time, a Middle East company appears in the top twenty-five. Edge, based in the United Arab Emirates, was established in 2019 from the merger of over twenty-five smaller companies. It ranks twenty-second and accounts for 1.3% of the total arms sales of the top twenty-five companies. This demonstrates that oil revenues in the Near and Middle East are also invested in businesses that produce jobs and money, and are not just accumulated for the personal expenses of the ruling elite. Edge is an example of how high domestic demand for military products and services, combined with the desire to become less dependent on foreign suppliers, is driving the growth of arms companies in the Near and Middle East.
Another newcomer to the top twenty-five list in 2019 was L3Harris Technologies (ranking tenth). It was created by the merger of two U.S. companies that were both in the top twenty-five in 2018, namely Harris Corporation and L3 Technologies.
The top twenty-five list also includes four Chinese companies. Three of them are in the top ten: Aviation Industry Corporation of China (AVIC, ranking sixth), China Electronics Technology Group Corporation (CETC, ranking eighth) and China North Industries Group Corporation (Norinco, ranking ninth).
The combined revenue of the four Chinese companies in the top 25 list, which also includes China South Industries Group Corporation (CSGC, ranking twenty-fourth), grew by 4.8% between 2018 and 2019. Chinese arms companies are benefiting from the People's Liberation Army's military modernisation programmes.
Conversely, the revenues of the two Russian companies in the top twenty-five, namely Almaz-Antey and United Shipbuilding, declined between 2018 and 2019, for a combined total amount of 634 million dollars. A third Russian company, United Aircraft, lost 1.3 billion dollars in sales and dropped off the top 25 list in 2019. Domestic competition and reduced government spending on modernising the Russian Navy were two of the main challenges for United Shipbuilding in 2019.
After the United States, the People's Republic of China recorded the second largest share of 2019 arms sales by the top twenty-five companies, accounting for 16%.
The six Western European companies together account for 18%. The two Russian companies in the ranking account for 3.9%. Nineteen of the top twenty-five arms companies increased arms sales in 2019 compared to 2018. The largest absolute increase in arms sales revenue was recorded by Lockheed Martin: 5.1 billion dollars (11% in real terms). The largest percentage increase in annual arms sales (105%) was reported by French manufacturer Dassault Aviation Group. A strong increase in export deliveries of Rafale fighter aircraft pushed Dassault Aviation into the top 25 arms companies for the first time.
The Sipri report also examines the international presence of the 15 largest arms companies in 2019. These companies are present in a total of 49 countries, through majority-owned subsidiaries, joint ventures and research facilities. With a global presence in 24 countries each, Thales and Airbus are the two most internationalised companies, followed closely by Boeing (21 countries), Leonardo (21 countries) and Lockheed Martin (19 countries).
The United Kingdom, Australia, the United States, Canada and Germany host the largest number of these companies.
Outside the North American and Western European arms industries, the largest number of foreign corporate entities is hosted by Australia (38), Saudi Arabia (24), India (13), Singapore (11), United Arab Emirates (11) and Brazil (10).
There are many reasons why arms companies might want to establish themselves abroad, including better access to growing markets, collaborative arms programmes or policies in host countries that link arms purchases to technology transfers.
Of the 49 countries hosting foreign industries in the top 15 arms companies, seventeen countries are low- and middle-income ones. Southern countries seeking to restart their arms production programmes have welcomed foreign arms companies as a means for benefiting from technology transfers.
Chinese and Russian arms companies in the top 15 list have only a limited international presence. Sanctions against Russian companies and government limits on takeovers by Chinese companies seem to have played a role in limiting their global presence.
All these data were collected by the Sipri Arms Industry Database founded in 1989. At that time, it excluded data for companies in Eastern European socialist countries, including the Soviet Union. The updated version contains 2015 data, including data for companies in the People's Republic of China and the Russian Federation. An archive of the first one hundred data sets for the period 2002-2018 is available on the Sipri website (www.sipri.org), while for the first twenty-five ones it has been updated with the latest available information.
Arms sales are defined as sales of military goods and services to military customers at national and international levels. Unless otherwise stated, all changes are expressed in real terms. Comparisons (e.g. between 2018 and 2019 or between 2015 and 2019) are based on the groups of companies listed in the respective year (i.e. the comparison is between different groups of companies).
For 2020-2021, Sipri is releasing its dataset on arms sales of the world's largest companies along with the results of a mapping on the internationalisation of this industry. For this reason, a new dataset was created, including 400 subsidiaries, joint ventures and research facilities linked to the top fifteen arms companies in 2019. Data sources included corporate investment documents, information on company websites, public records and newspaper and magazine articles.
To be included in the mapping, an arms industry must have been active for the majority of its fiscal year, as well as be located in a country other than that in which its parent company is headquartered and also (i) produce military goods or provide military services to military customers; (ii) produce or provide services for dual-use goods to military customers.
This is the first of the key data handovers in view of the publication of the next Sipri Yearbook in mid-2021. Before that, Sipri will release its data on international arms transfers (details of all major international arms transfers in 2020), as well as its data on global military expenditure (comprehensive information on global, regional and national trends in military expenditure). We will inform readers of all this in due course.