Bitcoin and Blockchain Leading the Revolution in the Global Monetary System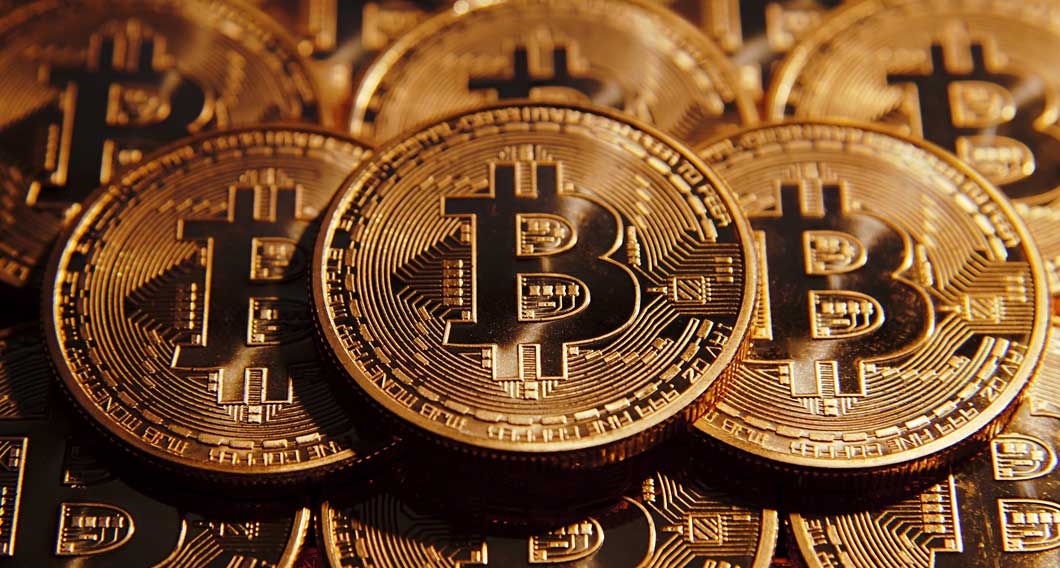 A technology revolution is disrupting the financial services industry and could make digital currency and blockchain transactions commonplace in just a few years, financial technology and fintech experts argued in a session on the topic at the Annual Meeting of the New Champions 2016. Technologies from big data analytics to mobile apps are reshaping the sector, resulting in new ways for companies to interact with customers and for consumers to manage their money and conduct transactions.
Global investment in fintech ventures hit $5.7 billion in the first quarter of this year, a rebound to the levels in 2014. About half the funding went to projects in Asia, primarily in China. "The reason funding is taking off now is that the four platforms – mobility, big data and analytics, blockchain and machine learning – are in their infancy," said Catherine Wood, Chief Executive Officer of ARK Investment Management in the US. "Financial services is one of the largest industries that is still offline. It may be 'electronified' but it hasn't been digitized, so we are only just beginning this technological revolution."
Fintech is growing rapidly because "real problems are being solved for consumers," reckoned Taavet Hinrikus, Chief Executive Officer of electronic funds transfer company TransferWise in the UK and a Co-Chair of the Annual Meeting of the New Champions 2016. "Companies are making a case for themselves and their sustainable business models." Solutions such as digital remittances are typically much cheaper than banking transactions like wire transfers and are usually on mobile platforms, which means that they are inclusive and widely available, he added.
"In terms of mobile lending and other fintech solutions, China is leading the world," Tang Ning, Founder and Chief Executive Officer of CreditEase in China, told participants. The peer-to-peer lending business took years before it began to grow significantly and investors took notice. "Venture capital is paying attention to the wrong things in fintech," he asserted. "They have paid more attention to traffic and 'eyeballs', but equally important are the quality of credit and risk management – fundamental things to which investors should pay attention."
A key factor in the growth of fintech has been the growth and increasing sophistication of big data analytics. "The quality of data is very important," said Xu Haotian, Chief Executive Officer of Fangcheng Technology in China. "The fintech ecosystem is improving in China. There are more and more small and medium-sized enterprises doing mobile payments. There is more data and, as a result, people are acquiring more credit. This is one of the reasons why more money is pouring into fintech in China."
In fintech, much attention has focused on bitcoin digital currency and the development of the underlying blockchain financial transaction technology, although few financial professionals have more than a cursory understanding of both. The mining of bitcoin, bitcoin payments and the blockchain process that underpins bitcoin are gaining currency because of open access and transparency, with bitcoin emerging as a separate asset class, Wood explained. "The liquidity isn't there, but as we gain liquidity in bitcoin, the costs will drop dramatically and be minimized. As a digital ledger, blockchain is fully transparent. There is an audit trail. We are eliminating a lot of middlemen here. Fintech will be more of an answer to the problem of fraud than a cause of it."
Tang Ning agreed. "We believe that it will take some time to build up awareness and liquidity. But when we invested in the peer-to-peer lending model in China, it was quiet and not crowded at all. People said we were crazy. Bitcoin and blockchain leaders will have to be crazy for some time still." Indeed, not everybody is a bitcoin believer. "There is a fundamental problem," Hinrikus insisted. "It is lacking a purpose and is pure speculation. I cannot really see a problem that bitcoin is solving." He is, however, optimistic about blockchain technology. "There is something elegant and smart about blockchain and we will see many applications in future unrelated to bitcoin. There is a lot of clever stuff that we can do. I see things coming to life which are built around blockchain but not digital currencies."
For bitcoin miner Chandler Guo, Co-Founder of Bitbank in China, the time for digital currency is coming very soon. In future, GDP may even be reported in bitcoin, he predicted. "Bitcoin will be the future of money. Everyone will have bitcoin. Bill Gates's wealth will be measured by how much bitcoin he has. More and more finance companies will jump into blockchain. When you finally realize that this is the future, you will already be late."
Political Failure and Economic Crisis: Case Study of Sri Lanka
Sri Lanka is currently experiencing a severe economic and political crisis that recently resulted in a default on debt obligations. Additionally, the nation's foreign exchange reserves are almost depleted, which limits its ability to buy imports and raises domestic costs for goods.
There are many reasons of sir Lankan economic crises and the economic turmoil has provoked the challenges. This ongoing crises in sir Lanka has come up after long economic mismanagement.
In 2019 Sri Lanka's free-market economy had a nominal GDP of $84 billion and purchasing power parity GDP of $296.959 billion (PPP). From 2003 through 2012, the nation had grown by 6.4 percent each year, far more than its contemporaries in the area. The expansion of non-tradable industries, which the World Bank warned would be neither sustainable nor equitable, was the main driver of this growth. Since that time, growth has slowed. With a 2019 per capita income of 3,852 nominal US dollars or 13,620 PPP dollars Sri Lanka was previously categorized by the World Bank as an upper medium income country but has since been downgraded to lower middle income.
The current crisis is not the first set of problems for Sri Lanka. Naturally, the most of the critique has concentrated on the last two years, blaming the Rajapaksas for the nation's economic downfall. The few assessments that have looked at the structural reasons for that collapse fall into one of two categories, which this article refers to as the orthodox or the heterodox. Both emphasize the structural roots of the crisis, but from opposing angles: the heterodox side concentrates on the nation's failure to industrialize, while the orthodox camp emphasizes the government's failure to liberalize the economy.
The island's external debt, which totals more than USD 55 billion, is the cause of the issue. In 2019, the debt-to-GDP ratio was 87 percent; today, it is around 120 percent. Six billion dollars in debt must be repaid by Sri Lanka in 2022 alone. The difference between what the nations owes and what it owns has all but immobilized the economy. With the balance of payments situation still unresolved.
Three kinds of income have historically been crucial to Sri Lanka's economy: tourism, international remittances, and commodities exports. These have served as Sri Lanka's mainstays in practice. The nation, which is marketed as a tropical paradise, has long fascinated tourists and explorers. Two million tourists were welcomed in 2019, bringing in more than $4 billion in foreign cash. 31 Remittances from expatriates, especially poor expats working in the Middle East, generated USD 7.26 billion that same year, while exports generated an additional USD 20 billion or so.
It should come as no surprise that the COVID outbreak hurt these industries. In 2020, there were only 540,000 tourists arriving, and in 2021, there were only 194,000. In 2022, the numbers started to increase. 1,682 tourists arrived in January 2021, but more than 82,000 arrived a year later36. Whereas it had spent USD 330 million on fuel in December 2019, rising costs now required it to spend more nearly USD 500 million each month.
Frist Sri Lanka requires a more effective and progressive system of taxation that forces the wealthy to pay their fair share. The tax base needs to be expanded, and direct taxes need to be raised. The government must enact more transparency-focused rules to allay worries about capital flight. The expanding upper middle and middle classes need the government to protect their property rights and corporate interests.
Second Sri Lankans need to be informed about how their government functions and that politicians should cease utilizing their preferences as a means of gaining power. Given that Sri Lanka has a very low ratio of entrepreneurs, there argues needs to be a push to foster entrepreneurship among the populace.
Third Sri Lankan government spends far too much on appeasing those who are supposed to serve the people rather than enough on the people themselves. For the administration to achieve fiscal discipline, state-owned enterprises (SOEs) need to be restructured and overhauled. Many SOEs can be privatized, especially in industries where natural monopolies, coupled with market incentives and regulatory mechanisms, would produce far superior results.
The Fourth point is to make raw materials more affordable for businesses that rely on exports, Sri Lanka must lower its import tariffs. There is a need for free trade agreements with neighbors like Bangladesh, Thailand, and the Gulf States, among others. Sri Lanka needs to implement strong, comprehensive regulatory changes in order to increase investor and consumer confidence.
With the departure of 26 cabinet ministers on April 3, 2022, political unrest increased. Since the ministers submitted their resignations to the Prime Minister rather than the President, the resignations were declared void. Gotabaya Rajapaksa appointed four members to a provisional cabinet. After only one day in office, Ali Sabry Member of Parliament, appointed from the national list of the Sri Lanka Podujana Peramuna submitted his resignation as minister of finance on April 5. 41 MPs who were the SLPP (Sri Lanka Podujana Peramuna) government's main allies started to turn against it. The Sri Lanka Podujana Peramuna's (SLPP) nine MPs made the decision to leave the ruling party.
The opposition party SJB demonstrated within Parliament on April 6, 2022, calling for Gotabaya Rajapaksa to step down immediately. If the President and Prime Minister do not resign, the SJB party stated that it would attempt to introduce a no-confidence move in Parliament.
The private sector of Sri Lanka unanimously requested, in letter, on April 7, 2022, that political stability be restored in order to support the country's economy. The parliament has been urged to fix the economic situation to avert catastrophe by over 38 organisations representing exporters, importers, manufacturers, the shipping and logistics industry, and the tourism industry. The Chamber of Young Lankan Entrepreneurs (COYLE) also urged the government to address the present political and economic issues on April 7, 2022.
Ali Sabry, the recently appointed finance minister, has called for political stability and insisted that Sri Lanka required an emergency bailout or a ban from multilateral organisations like the IMF, World Bank, and Asian Development Bank. Furthermore, he maintained that the only other course of action for dealing with the situation is to request aid from international organisations, and he specifically urged the government to restructure the US$1 billion ISB bond repayment, which is due around July 2022.
The biggest risk Sri Lanka will face is social unrest and turmoil, according to a warning from former World Bank official Shanta Devarajan on April 8, 2022. He emphasized that in order to prevent the economy from collapsing, a cash transfer Programme could be started with the goal of assisting the poor. Subsidies on food and fuel could also be reduced, he said. Moody's Investors Service had previously issued a warning that the wave of resignations among cabinet members would only increase the level of policy uncertainty and make it more difficult to obtain or borrow external financing.
Moreover, for long-term sustainable growth, Sri Lanka needs extensive economic reforms. To maintain macroeconomic stability and public trust in the local currency, a steady monetary policy is essential. The Treasury may be compelled to take fiscal strengthening seriously by an independent central bank that has the power to refuse to generate money. State finances are severely drained by state-owned enterprises (SOEs). With one of the highest tariff rates in the area, Sri Lanka protects its own industries by encouraging import substitution.
Finding unique value adds in the supply chains of multinational corporations is a practical approach for Sri Lanka to improve its exports. The manufacturing industry in Sri Lanka must follow the current global trend and join global supply chains. Sri Lanka might plan to make use of its current FTAs (landscape analysis for trans) , particularly the one with India, to promote exports. According to the World Bank's rankings of the ease of doing business, Sri Lanka is ranked 99th in the world. 82 percent of the land in Sri Lanka is owned by the government, significantly limiting private sector land use. In order to draw in investments, a suitable system of land assessment is also essential.
Other than that Ranil Wickramasinghe, the president of Sri Lanka, has taken moves to revive the island nation's economy. He intends to implement changes that have been delayed for more than ten years. The top goal right now is to use an Extended Funding Facility Programme to get International Monetary Fund (IMF) funding for reforms. Although a Staff-level Agreement was created in August 2022, the Programme still has to receive IMF Executive Board approval. Sri Lanka has engaged foreign financial and legal advisers to conduct parallel negotiations with private creditors.
This case study investigates the issue by examining the underlying factors that go back to Sri Lanka's independence the lack of industrialization, the cost of the protracted civil conflict on the economy, and the majoritarian leanings of policy. The epidemic and terrorist strikes only made the situation worse. Travel restrictions were put in place on a worldwide scale, severely harming Sri Lanka's tourism industry.
More significantly, the balance of Sri Lanka's debt portfolio has significantly shifted in favor of expensive external debt. This crisis teaches developing nations valuable lessons about diversifying their debt, industrializing their economies, avoiding populist tax cuts that harm the government's balance sheets, and reducing pointless public spending.
Tech layoffs and Indian IT Professionals
According to a report in the Washington Post, nearly 30%-40% of the 200000 workers laid off by IT companies like Google, Microsoft etc, since November 2022 are Indians. Several of these workers are on non-immigrant visas — H1B and L1 Visas. H1B is a non-immigrant work visa which enables US companies to employ individuals with specialised skills. If those on H1B visas do not find a new job within 60 days, they will have to leave the US. This would result in numerous logistical problems – for instance children of many of these individuals are enrolled in schools, and these individuals would also have to sell their properties. One suggestion which had been made is that these companies can extend the termination date for IT professionals on H1B visas by a few months.
It would be pertinent to point out, that several organisations are trying to help Information Technology (IT) professionals in their job search and also in influencing US policy makers of US Citizenship and Immigration Services (USCIS). While some of these individuals may be fortunate enough to find opportunities within the US, and a few would also be willing to relocate to India, if they are economically sound, others need to look at possible alternatives. While one possible alternative is Canada, which in recent years has been going all out to attract skilled tech professionals. After the inward immigration policies of the Trump administration, several professionals shifted to Canada (in 2019 the number of Indians who received permanent residency of Canada was over 80,000 while in 2016 less than 40,000 Indians received Canadian residency). Under the Global Skills Strategy program – the Canadian equivalent of the H1B – the processing time of immigration process for skilled workers to two weeks this has also resulted in Canada being a preferred destination for Indian IT professionals in recent years.
These professionals can also explore the possibility of options like UAE. UAE has been making a special effort to attract skilled professionals through its Golden Visa Program – a 10 year residency visa. Earlier, one of the reasons why the west was a preferred destination for Indian professionals vis-à-vis the UAE was that the latter did not provide long term visas. The introduction of the golden visa could make the UAE as a favoured destination for IT professionals given its proximity to India as well as the high living standards. Apart from this, the Golden Visa does not impose restrictions regarding dependents and family members can be sponsored regardless of their ages.
It is not just the UAE, even Japan is trying to attract professionals and has recently announced that individuals who have graduated from top universities can stay back for a period of two years (currently they can only stay for 90 days). Singapore which in recent years has emerged as preferred destination for Indian professionals has also emerged as an attractive destination for IT professionals. Between 2005 and 2020, the proportion of Indian professionals in Singapore has doubled and this has been driven to a large degree by the demand for tech professionals.
Many of the individuals who have been laid off by US companies can also take advantage of the increasing opportunities in India in the start-up sector and the recent thrust on digitalisation in India. Both the central and state governments should try to woo some of these individuals. A number of state governments, such as Kerala, have devised policies aimed at assisting expats who have returned from overseas to start business ventures.
Seeing the changes which are taking place in the IT Sector globally as well as some of the increasingly insular immigration policies of western countries, it is important that Indian students as well as professionals think innovatively and look at alternative avenues. Western companies as well as companies also need to bear in mind, that if other countries like UAE, Singapore, Japan and possibly countries like Vietnam and Taiwan, with strong research eco-systems and infrastructure, begin to open their doors to skilled IT professionals, then the west is unlikely to remain the primary choice for IT professionals in the longer run.
Free-Market Capitalism and Climate Crisis
Free market capitalism is an economic system that has brought about tremendous economic growth and prosperity in many countries around the world. However, it has also spawned a number of problems, one of which is the climate crisis. The climate crisis is a global problem caused by the emission of greenhouse gases, primarily carbon dioxide, into the atmosphere. These externalities are chiefly a consequence of day to day human activities, such as the burning of fossil fuels, deforestation, and conventional agriculture. The climate crisis is leading to rise in temperatures, sea levels, and more erratic weather patterns-The floods in Pakistan and depleting cedars of Lebanon are vivid instances for these phenomena, which are having a devastating impact on the planet.
One of the main reasons that free market capitalism has contributed to the climate crisis is that it prioritizes short-term economic growth over long-term environmental sustainability. Under capitalism, companies are primarily motivated by profit and are not required to internalize the costs of their pollution. This means that they are able to pollute without having to pay for the damage that they are causing. Additionally, the capitalist system is based on the idea of unlimited growth, which is not sustainable in the long-term. As long as there is an infinite demand for goods and services, companies will continue to produce them, leading to ever-increasing levels of pollution and resource depletion.
Another pressing issue that free market capitalism is recently going through is that it does not take into account the externalities of economic activities. Externalities are the unintended consequences of economic activities, such as pollution and climate change. Under capitalism, companies are not required to pay for the externalities of their activities, which means that they are able to continue polluting without having to pay for the damage that they are causing. In her book "This Changes Everything: Capitalism vs Climate" Naomi Klein argues that the current system of capitalism is inherently incompatible with the urgent action needed to address the Climate crisis.
To address the climate crisis, it is necessary to put checks and balances over the free market capitalism and/or make a way towards a more sustainable economic system. This can be done through a number of different effective policies, such as:
Carbon pricing: This can be done through a carbon tax or a cap-and-trade system, which would make companies pay for the carbon emissions that they are producing. In the article "The Conservative Case for Carbon Dividends" authors suggest that revenue-neutral carbon tax is the most efficient and effective way to reduce the carbon emissions.
Increasing renewable energy investments: an increment in the investments in clean energy technologies, such as solar and wind power, can result in the reduction in the use of fossil fuels.
Regulating pollution: Governments can regulate pollution to limit the amount of greenhouse gases that are emitted into the atmosphere.
Encouraging sustainable practices: Governments can encourage sustainable practices, such as recycling and conservation, to reduce the use of resources.
It is remarkable that evolving Capitalism can be harnessed to address the climate change. The private sector has the resources and innovation to develop and implement new technologies and sustainable practices, but they need the right incentives and regulations to do so. Finding the balance between economic growth and environmental protection must be a priority for capitalists.
The free market capitalism has been the driving force behind global economic growth, but at the same time, it has contributed to the ongoing climate crisis. The solution to this problem is not to reject capitalism, but rather to reform it to the societies' suitable demands. Government should consider providing a level playing field so as to make the probable transition from fossil-based energy systems to Green energy technologies possible. The capitalists should not consider short-termism over long term environmental sustainability. Government intervention to put a price on carbon emissions, invest in renewable energy, regulate pollution, and encourage sustainable practices is necessary to avoid the worst impacts of the climate crisis and build a sustainable future for all. However, here is the catch: Is achieving net-zero-carbon emissions by mid-century a probable target? The answer is quite uncertain, however it is critical point to strive for in the face of escalating Climate Crisis.