Bitcoin and Blockchain Leading the Revolution in the Global Monetary System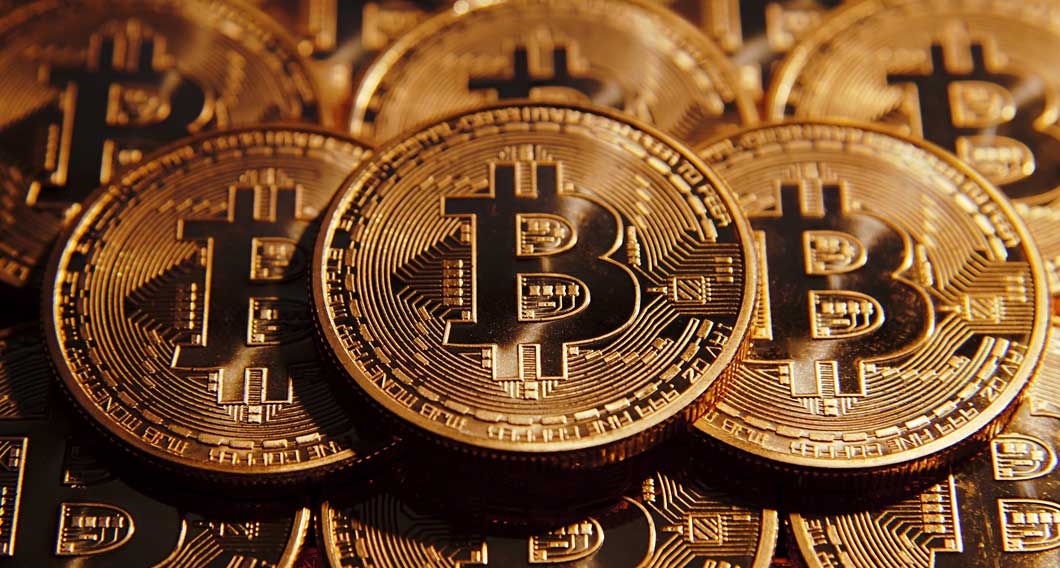 A technology revolution is disrupting the financial services industry and could make digital currency and blockchain transactions commonplace in just a few years, financial technology and fintech experts argued in a session on the topic at the Annual Meeting of the New Champions 2016. Technologies from big data analytics to mobile apps are reshaping the sector, resulting in new ways for companies to interact with customers and for consumers to manage their money and conduct transactions.
Global investment in fintech ventures hit $5.7 billion in the first quarter of this year, a rebound to the levels in 2014. About half the funding went to projects in Asia, primarily in China. "The reason funding is taking off now is that the four platforms – mobility, big data and analytics, blockchain and machine learning – are in their infancy," said Catherine Wood, Chief Executive Officer of ARK Investment Management in the US. "Financial services is one of the largest industries that is still offline. It may be 'electronified' but it hasn't been digitized, so we are only just beginning this technological revolution."
Fintech is growing rapidly because "real problems are being solved for consumers," reckoned Taavet Hinrikus, Chief Executive Officer of electronic funds transfer company TransferWise in the UK and a Co-Chair of the Annual Meeting of the New Champions 2016. "Companies are making a case for themselves and their sustainable business models." Solutions such as digital remittances are typically much cheaper than banking transactions like wire transfers and are usually on mobile platforms, which means that they are inclusive and widely available, he added.
"In terms of mobile lending and other fintech solutions, China is leading the world," Tang Ning, Founder and Chief Executive Officer of CreditEase in China, told participants. The peer-to-peer lending business took years before it began to grow significantly and investors took notice. "Venture capital is paying attention to the wrong things in fintech," he asserted. "They have paid more attention to traffic and 'eyeballs', but equally important are the quality of credit and risk management – fundamental things to which investors should pay attention."
A key factor in the growth of fintech has been the growth and increasing sophistication of big data analytics. "The quality of data is very important," said Xu Haotian, Chief Executive Officer of Fangcheng Technology in China. "The fintech ecosystem is improving in China. There are more and more small and medium-sized enterprises doing mobile payments. There is more data and, as a result, people are acquiring more credit. This is one of the reasons why more money is pouring into fintech in China."
In fintech, much attention has focused on bitcoin digital currency and the development of the underlying blockchain financial transaction technology, although few financial professionals have more than a cursory understanding of both. The mining of bitcoin, bitcoin payments and the blockchain process that underpins bitcoin are gaining currency because of open access and transparency, with bitcoin emerging as a separate asset class, Wood explained. "The liquidity isn't there, but as we gain liquidity in bitcoin, the costs will drop dramatically and be minimized. As a digital ledger, blockchain is fully transparent. There is an audit trail. We are eliminating a lot of middlemen here. Fintech will be more of an answer to the problem of fraud than a cause of it."
Tang Ning agreed. "We believe that it will take some time to build up awareness and liquidity. But when we invested in the peer-to-peer lending model in China, it was quiet and not crowded at all. People said we were crazy. Bitcoin and blockchain leaders will have to be crazy for some time still." Indeed, not everybody is a bitcoin believer. "There is a fundamental problem," Hinrikus insisted. "It is lacking a purpose and is pure speculation. I cannot really see a problem that bitcoin is solving." He is, however, optimistic about blockchain technology. "There is something elegant and smart about blockchain and we will see many applications in future unrelated to bitcoin. There is a lot of clever stuff that we can do. I see things coming to life which are built around blockchain but not digital currencies."
For bitcoin miner Chandler Guo, Co-Founder of Bitbank in China, the time for digital currency is coming very soon. In future, GDP may even be reported in bitcoin, he predicted. "Bitcoin will be the future of money. Everyone will have bitcoin. Bill Gates's wealth will be measured by how much bitcoin he has. More and more finance companies will jump into blockchain. When you finally realize that this is the future, you will already be late."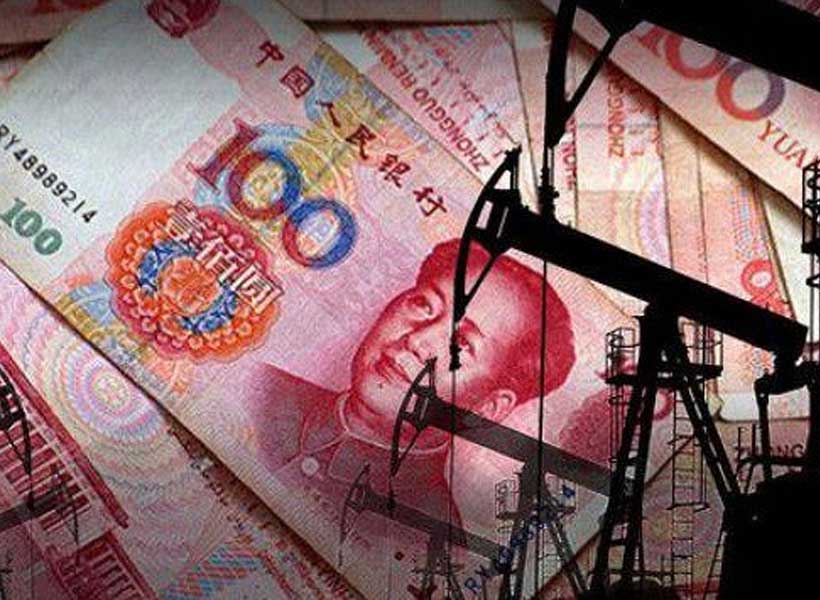 Many oil futures denominated in yuan were launched on the Shanghai market at the end of March 2018 and quickly traded for 62,500 contracts – hence for a notional value of 27 billion yuan, equivalent to 4 billion US dollars.
The financial process of the new petroyuan, however, had already begun as early as 2016.
Hence there was obviously the danger of an internal financial bubble in China, but linked to the crude oil price –  yet the Chinese government had decided that the fluctuation allowed for those contracts had to be only 5%, with a maximum 10% fluctuation only for the first day of trading.
Furthermore considering the average level of oil transactions in China, we can see that oil and gas imports could back financial operations totalling over 200 billion yuan.
According to industry analysts, the level of Chinese oil  imports is expected to increase by approximately 2.1 million barrels per day from 2017 until 2023, which implies that the Chinese market will change the future level of oil barrel prices – be they denominated in dollars or in another currency.
Hence, from now on, China will explicitly challenge the "petrodollar" to create its petroyuan – with an initial foreseeable investment by the Chinese government, which will take place on the sale of a 5% shareholding of Saudi Aramco.
Nevertheless the prospect of an IPO on the Saudi "jewel in the crown" – which was also at the core of Prince Mohammed bin Salman's Vision 2030, all focused on the Kingdom's economic diversification – has been postponed to at least 2019.
The Saudi Royal Family is not at all homogeneous, both politically and for its different financial interests.
This is demonstrated by the attack – obscure, but thwarted with some difficulty -on Riyadh's royal palace, launched by some armed units on April 21 last.
Should the sale of a 5% shareholding of Saudi Aramco finally take place, however, it would be the biggest IPO ever.
The magnitude of the deal is huge: according to the latest Saudi estimates, the company is worth 2 trillion US dollars – hence a 5% shareholding is at least equal to 100 billion dollars.
Moreover, China is doing anything to make Saudi Arabia accept payments in yuan –  the first step to replace the old petrodollar.
If Saudi Arabia did not accept at least a large share of Chinese payments in yuan, it could be "blackmailed" and witness a decrease in an essential share of its oil exports. Not to mention the fact that – also with reference to Saudi Aramco-as the saying goes, sovereign funds and Chinese state-owned companies have "deeper pockets" than many prospective Western buyers.
Moreover President Trump is doing anything to make the IPO on Saudi Aramco end up in US hands. However, it cannot be taken for granted that he will succeed. In spite of everything, Mohammed bin Salman is not the heir of the old Saudi bilateralism vis-à-vis the United States.
Nonetheless, in his visit to China last March, Prince Mohammed bin Salman already signed contracts with his  Chinese counterparts to the tune of 65 billion US dollars –  and they are only petrochemical and energy transactions.
Furthermore this major Saudi oil company is considering the possibility of issuing yuan-denominated bonds, at least to cover part of the trade between the two countries.
Moreover, the US imports of Saudi oil have been steadily declining for some time, which makes the US role in the future post-oil diversification of the Saudi economy – the real big deal of the coming years – more difficult.
Over the next few months, however, the Chinese financiers are preparing to launch on the market a yuan-denominated oil future convertible into gold.
According to Chinese sources, it will be open to foreign investment funds and to the various oil companies.
Hence if the use of the dollar is gradually avoided, it will be possible -also for Russia and Iran, for example – to circumvent the sanctions imposed by the USA, the EU and the UN and fully re-enter -precisely through the yuan – the global oil and financial markets.
Moreover, the "petroyuan operation" is rapidly expanding to Africa.
Just recently, we heard about the definition of a three-year currency swap between China and Nigeria worth over 2.5 billion yuan.
As is well-known, the currency swap is a special derivative contract with which two parties exchange interest and sometimes principal in one currency for the same in another currency. Interest payments are exchanged at fixed dates through the life of the contract.
Hence 2.5 billion yuan are exchanged with 720 billion Naira.
Obviously, also in this case, there is no need for either of the two contracting parties to buy US currency for trading and exchanges, while Nigeria is currently China's largest trading partner in Africa and China is the largest foreign investor in Nigeria.
All this happens in Nigeria, with African exports to China  mainly consisting of oil and raw materials, exactly what is needed to keep China's rate of development (and the yuan exchange rate) high.
The internationalization of the Chinese currency, however,  is mainly stimulated by the following factors: the expansion of the cashless economy, which favours large Chinese and global operators such as AliBaba (Alipay) or WeChatPay; the Belt and Road Initiative, which pushes China's   investment and combines it with other monetary areas; the very fast globalization of Chinese banks and their adoption of the SWIFT gpi system; finally the development of the Interbank Paying System between China and the countries with which it trades the most.
Nonetheless there are some factors which still need to be studied carefully.
Meanwhile, Hong Kong is still the largest clearing center for the transactions denominated in yuan-renmimbi – with 76% of all transactions that currently pass through the island still under the Chinese special administration.
Still today the renmimbi account only for 1.61% of all international settlements, while 22 Chinese banks are  SWIFT-connected.
Many, but not enough.
Moreover, as much as 97.8% of the yuan trading is still as against the US dollar, while the exchange between the yuan and the other currencies other than the US dollar is worth very little in terms of quantities of cash and liquidity traded.
Still today 80.47% of payments whose last beneficiary resides in China is denominated in dollars.
As to the international renmimbi reserves, it all began when, in September 2016, the International Monetary Fund announced that, for the first time, the Special Drawing Rights (SDR) would include the renmimbi.
In June 2017, the European Central Bank converted the value of 500 million euro into dollars (557 million US dollars)  and then into renmimbi – equivalent to 0.7% of the total portfolio of ECB's currencies, while in January 2018 the German Central Bank decided to include the renmimbi among its reserves.
Nowadays only 16% of China's international trade is traded in the Chinese currency.
The real problem for the dollar is still the euro.
In fact, the transactions in US dollarsfell from 43.89% of total transactions in 2015 to 39.85% in 2017 while, in the same period, those denominated in euro rose from 29.39% to 35.66%.
However, as Vilfredo Pareto said, currencies are "solidified politics".
In fact, China wants to use the renmimbi-yuan also in the Pakistani port of Gwadar and in its Free Economic Zone, which is the first maritime station of the Belt and Road initiative.
Furthermore the payments in yuan between China and the USA, which is still China's largest trading partner – account for 5% only, while Japan – the second largest country by volume of transactions with China – already operates 25% of its transactions with the yuan-renmimbi.
Only South Korea – another primary commercial point of reference for China – does use the Chinese currency for a very significant 86% of bilateral transactions.
Certainly the oil market remains essential for the creation of petroyuan or, in any case, for the globalization of the Chinese currency.
Since 2017 China has overtaken the USA as the world's largest oil and gas importer.
Furthermore, as early as 2009, the Chinese authorities have criticized the use of the US currency alone as a basis for international trade.
In fact, the Chinese political leadership would like to define a monetary benchmark among the main currencies and later build the progressive de-dollarization of trade on it.
Obviously the expansion in the use of the Chinese currency in global transactions, which peaked in 2015, corresponded to the phase when the yuan was undervalued and gradually and slowly appreciated as against the US dollar.
After the two devaluations of the yuan-renmimbi in the summer of 2015, the profitability of replacing the US dollar with the Chinese currency has clearly diminished.
Moreover, since the possession of the yuan is still subject to restrictions and checks, the globalization of the Chinese currency cannot fail to pass through the full liberalization of China's currency and financial markets.
A project often mentioned  by President Xi Jinping and implemented by the Central Bank, especially with maximum transparency on transactions and the end of the capital "shares", in addition to the quick acceptance of a price-based financial system.
Moreover, all the currencies with which China trades in the oil markets are still pegged to the US dollar and, for the Chinese authorities, this is  another difficulty to replace the US currency.
On the domestic side, the yuan has a big problem: it is a matter of investing Chinese savings, which are currently equal to 43% of GDP.
If we consider a similar investment rate, the Chinese economy is no longer sustainable.
Therefore, either all investment abroad is liberalized – but, for China, this would mean the loss of control over domestic savings – or the yuan becomes a new international currency, thus using it for long-term loans in the Belt and Road Initiative and for creating a market of yuan-denominated  oil futures.
Hence, unlike petrodollars, the petroyuan is not a US internal way to use the Arab capital stemming from the energy market, but a large internal reserve of capital to meet the needs of an expanding economy and support China's fresh capital domestic requirements.
For Swiss banks, however, the flow of renmimbi-denominated contracts will radically change the energy financial market, but in the long run, thus obliging many global investors to invest many resources only in the Chinese financial market.
It is worth reiterating, however, that the Chinese currency has not fully been liberalized yet – nor, we imagine,  will it be quickly liberalized in the future.
In essence, China wants to govern its development and it does not at all want to favour the US single pole.
Hence either a small monetary globalization, like the current one, or the large and progressive replacement of the dollar with the renmimbi – but this presupposes the liberalization of the entire financial market denominated in the Chinese currency.
Moreover – but this would be fine for the Chinese government -foreign and domestic investors' full access to the Chinese capital market should be granted.
It already happened in 2017 but, nowadays, it becomes vital for the geopolitical and financial choices made by President Xi Jinping's China.
Hence, it is likely that in the future China would play the game that Kissinger invented after the Yom Kippur War, i.e. the game of the dollar surplus in the Arab world that is reinvested in the US market.
Obviously, this has kept the US interest rate unreasonably low with an unreasonably high US trade surplus.
A monetary manipulation made using one's own strategic and military leverage.
Hence, with petrodollars, the USA has invented the monetary perpetual motion.
Therefore, if most of the Chinese oil market is denominated in yuan-renmimbi, a strong international demand for Chinese goods and services will be created or there will be a huge amount of capital to invest in the Chinese financial markets.
This will obviously change the role and significance of China's engagement in the world.
With significant effects for the dollar market, which could be regionalized, thus highlighting the asymmetries which currently petrodollars hide: the US super-trade surplus and the simultaneous very low interest rate.
What about the Euro? The single European currency has no real market and it shall be radically changed or become a unit of account among new infra-European currencies.
Circular Economy: New rules will make EU the global front-runner in waste management and recycling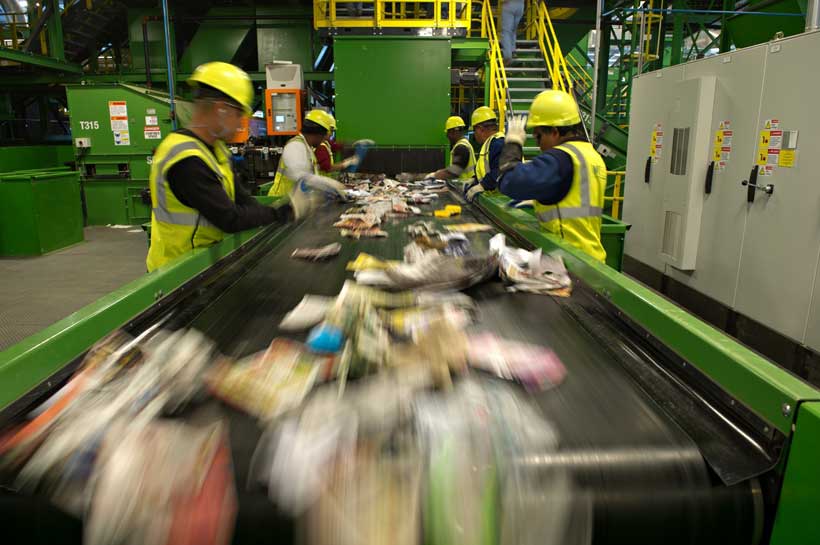 EU Member States approved a set of ambitious measures to make EU waste legislation fit for the future, as part of the EU's wider circular economy policy.
The new rules – based on Commission's proposals part of the Circular Economy package presented in December 2015 – will help to prevent waste and, where this is not possible, significantly step up recycling of municipal and packaging waste. It will phase out landfilling and promote the use of economic instruments, such as Extended Producer Responsibility schemes. The new legislation strengthens the "waste hierarchy", i.e. it requires Member States to take specific measures to prioritize prevention, re-use and recycling above landfilling and incineration, thus making the circular economy a reality.
Commissioner for Environment, Maritime Affairs and Fisheries, Karmenu Vella said: "The final approval of new EU waste rules by the Council marks an important moment for the circular economy in Europe. The new recycling and landfilling targets set a credible and ambitious path for better waste management in Europe. Our main task now is to ensure that the promises enshrined in this waste package are delivered on the ground. The Commission will do all it can to support Member States and make the new legislation deliver on the ground."
The Commission had originally presented proposals for new waste rules in 2014, which were withdrawn and replaced by better designed, more circular and more ambitious proposals on December 2015 as part of the Circular Economy agenda of the Juncker Commission. These proposals were then adopted and are now part of the EU rule book.
The new rules adopted today represent the most modern waste legislation in the world, where the EU is leading by example for others to follow.
The details of the new waste rules:
Recycling targets for municipal waste
| | | |
| --- | --- | --- |
| By 2025 | By 2030 | By 2035 |
| 55% | 60% | 65% |
In addition, stricter rules for calculating recycling rates will help to better monitor real progress towards the circular economy.
New recycling targets for packaging waste
| | | |
| --- | --- | --- |
|   | By 2025 | By 2030 |
| All packaging | 65% | 70% |
| Plastic | 50% | 55% |
| Wood | 25% | 30% |
| Ferrous metals | 70% | 80% |
| Aluminium | 50% | 60% |
| Glass | 70% | 75% |
| Paper and cardboard | 75% | 85% |
Separate collection
Building on the existing separate collection obligation for paper and cardboard, glass, metals and plastic, new separate collection rules will boost the quality of secondary raw materials and their uptake: hazardous household waste will have to be collected separately by 2022, bio-waste by 2023 and textiles by 2025.
Phasing out landfilling
Landfilling of waste makes no sense in a circular economy and can pollute water, soil and air. By 2035 the amount of municipal waste landfilled must be reduced to 10% or less of the total amount of municipal waste generated.
Incentives
The new legislation foresees more use of effective economic instruments and other measures in support of the waste hierarchy. Producers are given an important role in this transition by making them responsible for their products when they become waste. New requirements for extended producer responsibility schemes will lead to improving their performance and governance. In addition, mandatory extended producer responsibility schemes have to be established for all packaging by 2024.
Prevention
The new legislation will place a particular focus on waste prevention and introduce important objectives for food waste in the EU and halting marine litter to help achieve the UN Sustainable Development Goals in these areas.
Strong labour relations key to reducing inequality and meeting challenges of a changing world of work
Globalisation and rapid technological innovation have spurred unprecedented economic growth but not everyone has benefited. Unions and employers, together with governments, can play a major role in making growth more inclusive and helping workers and businesses face the challenges of a changing world of work. Good labour relations are a way to reduce inequalities in jobs and wages and better share prosperity, according to a new OECD-ILO report.
Building Trust in a Changing World of Work finds that trade union membership is declining in a majority of countries, while in several emerging economies large shares of the workforce are still in the informal economy. The share of employees whose job conditions and pay are regulated by collective bargaining varies greatly across sectors and countries, from less than 10% in Turkey to over 90% in Sweden. Coverage of collective bargaining have also seen a marked decline in many countries over the last decades, although in some countries more workers are covered today thanks to decisive policy reforms.
"Creating more and better jobs is key to achieving inclusive economic growth. At a time marked by increasing job insecurity, wage stagnation and new challenges from the digital revolution, constructive labour relations are more important than ever," said OECD Secretary-General Angel Gurría, launching the report alongside Swedish Foreign Affairs Minister Margot Wallström, French Labour Minister Muriel Pénicaud, ITUC General Secretary Sharan Burrow and ILO Deputy Director-General for Field Operations & Partnerships, Moussa Oumarou.
The report is part of the Global Deal for Decent Work and Inclusive Growth, an initiative launched in 2016 by the Swedish Prime Minister Stefan Löfven and developed in cooperation with the OECD and the ILO. This multi-stakeholder partnership aims to foster social dialogue as a way of promoting better-quality jobs, fairer working conditions and helping spread the benefits of globalisation, in keeping with the Sustainable Development Goals. The Global Deal has around 90 partners representing governments, businesses, employers' and workers' organisations and other bodies who make voluntary commitments to contribute to a more effective dialogue and negotiated agreements on labour issues.
"We are convinced that the Global Deal for Decent Work and Inclusive Growth can  help to spur more and better social dialogue so we can provide all workers with strong voices, protection, fair working conditions and good levels of trust with employers," Mr Gurría said.
"The new report shows that enhanced social dialogue can create opportunities for more inclusive labour markets and economic growth, better socio-economic outcomes and greater well-being for workers, improved performance for businesses and restored trust for governments," said ILO Director-General Guy Ryder.
Some 2 billion workers around the world – more than half the global labour force – are in informal and mostly insecure jobs, according to the report, meaning they do not have formal contracts or social security. Annually there are 2.78 million work-related deaths and 374 million non-lethal work-related injuries and illnesses.
The report highlights the crucial role that unions and employers can play in shaping the future of work by jointly deciding what technologies to adopt and how, contributing to manage transitions for displaced workers, helping identify skills needs and developing education and training programs. The report also shows that when looking at the OECD Guidelines for Multinational Enterprises companies with a higher social score (a measure of their capacity to generate trust and loyalty among the workforce, customers and wider society) also have a stronger financial performance.
This report analyses the voluntary commitments made by Global Deal partners and gives examples of initiatives to improve labour relations that have been taken in different countries and sectors.