China: India's case won't even be discussed at NSG meet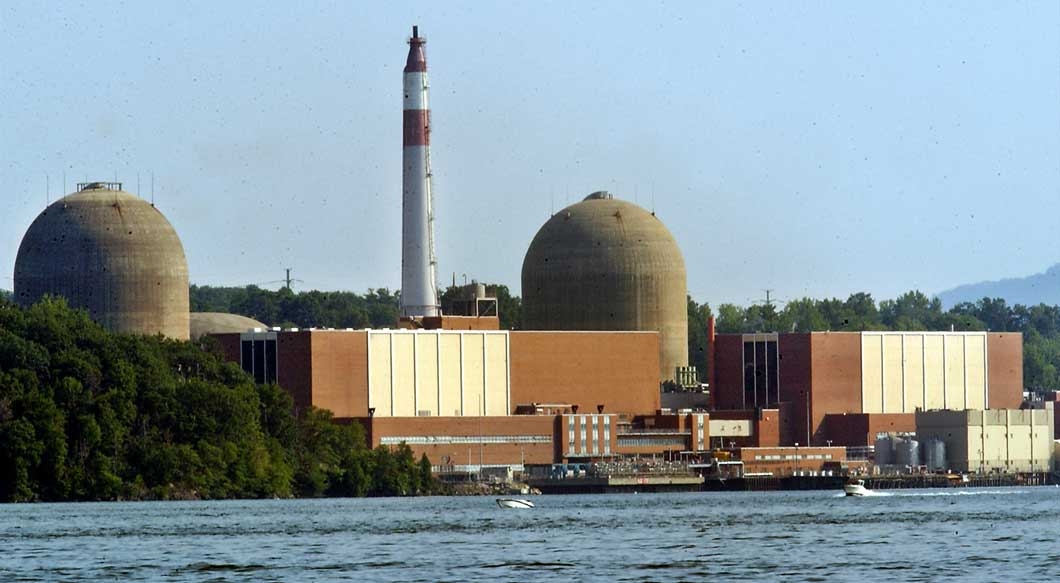 The elaborate shuttle diplomacy of Indian Prime Minister Narendra Modi for the India's membership on the Nuclear Suppliers Group (NSG) has ended fruitlessly as the forum has decided not to consider the application of countries that are not the signatories of Non-Proliferation Treaty (NPT).
On the eve of NSG's plenary in Seoul, China said on June 22 that India's entry into the bloc was not on the agenda as New Delhi was not a signatory to the Non-Proliferation Treaty (NPT). "The meeting is only to deliberate on the entry application of countries that are state parties to the NPT," the foreign ministry said, "As for the entry of non-NPT countries, the group has never put that on its agenda. Perhaps, India was complaining that its application for NSG has been blocked.
The NSG (Nuclear Suppliers Group) has never put the entry application of non-NPT countries on its agenda. So it makes no sense to say that discussions are blocked," a ministry statement added. Obviously, those countries that declined to sign the NPT may have hidden agendas regarding the proliferation of the nuclear material and without signing the NPT their eagerness to serve the nuclear communities is not trustworthy.
China opposes Indian's entry into the 48-nation NSG saying it is not a signatory to the NPT. The NSG, which regulate global nuclear commerce, works on the principle of consensus and it generally lets in a new member only if all existing members agree.
The Chinese statement came as Indian Foreign Secretary S. Jaishankar flew to Seoul on instruction from PM Modi who made strenuous efforts internationally to obtain NSG entry. Modi met US president Obama at White House, among other leaders, to pursue the NSG case.
Indian Foreign Secretary S. Jaishankar had earlier made a quiet visit to Beijing, apparently to seek support for New Delhi's membership.
China announced the decision even while Indian Prime Minister Modi is expected to meet Chinese President Xi Jinping at Tashkent during a two-day summit of the Shanghai Cooperation Organisation (SCO) to discuss issues, including the NSG case.
Noting that the upcoming Nuclear Suppliers Group (NSG) Plenary Meeting on June 23 in Seoul is only to deliberate on the entry application of countries that are state parties to the Non-Proliferation Treaty (NPT), China said that it hopes to further discuss the issue and added that it will play a constructive role in the discussions. "Deliberation on the entry of specific countries is on the agenda of the Seoul Plenary Meeting. However, it is worth noting that the meeting is only to deliberate on the entry application of countries that are state parties to the NPT," the office of the Chinese Foreign Ministry spokesperson said.
China, till now, has been playing the role of a dampener on the issue of clearing the way for India's admission to the NSG by repeatedly stating that it is not on the agenda of the grouping, which began its plenary session in Seoul.
Earlier, even as Indian Foreign Secretary S. Jaishankar was visiting Beijing to pursue the NSG case, External Affairs Minister Sushma Swaraj insisted that China is not blocking India's entry to the NSG, but is talking about the criteria and procedures.
With India leaving no stone unturned to ensure its entry into the group, Prime Minister Narendra Modi will be meeting Chinese President Xi Jinping in Uzbekistan capital Tashkent on June 23 in an attempt to somehow win Beijing's support for India's membership.
The diplomacy of Modi, Jaishankar and Sushma has limitations as the Indian application for NSG entry for controlling nuclear proliferation moves is not valid. Highly placed sources inform that the meeting between Prime Minister Modi and President Xi Jinping could be, as desired by PM Modi, an exclusive one-on-one discussion, where the top agenda would be to seek China's support for India's membership in the NSG.
On the other hand, the United States has called on the participating governments of the NSG to support India's application for membership. The plenary discussion on the matter will be held in Seoul and the final meeting in which India and Pakistan's fate in the NSG would be decided will take place on June 23.
India's efforts have ended for now without success but India would continue its efforts to somehow push through its agenda. India knows USA cannot help India but PM Modi made the issue to come closer to President Obama to get media coverage for his BJP and Hindutva agenda. India should not have wasted resources on self-promotion and falsehoods.
As of October 2013, 189 recognized states are party to the Nuclear Non-Proliferation Treaty (NPT). Montenegro is the most recent signatory from June 2006.
The Treaty on the Non-Proliferation of Nuclear Weapons, commonly known as the Non-Proliferation Treaty or NPT, is an international treaty whose objective is to prevent the spread of nuclear weapons and weapons technology, to promote cooperation in the peaceful uses of nuclear energy, and to further the goal of achieving nuclear disarmament and general and complete disarmament.
Opened for signature in 1968, the Treaty entered into force in 1970. On 11 May 1995, the Treaty was extended indefinitely. More countries have adhered to the NPT than any other arms limitation and disarmament agreement, a testament to the Treaty's significance. A total of 191 states have joined the Treaty, though North Korea, which acceded to the NPT in 1985 but never came into compliance, announced its withdrawal in 2003. Four UN member states have never joined the NPT: India, Israel, Pakistan and South Sudan.
The treaty recognizes only five UN veto states as nuclear-weapon states: the United States, Russia, the United Kingdom, France, and China. Five other states are known or believed to possess nuclear weapons: India, Israel, Pakistan and North Korea have openly tested and declared that they possess nuclear weapons, while Israel which has not informed the UN or IAEA about its nuclear position – because of US backing for secret Israeli nuclear program – has had a nasty policy of opacity regarding its nuclear weapons program. Israel does not even mention about its nukes numbering 60-80 WMD.
It is argued that the non-signatories of NPT cannot be taken seriously or trusted for their genuine interest in and concern for nuclear disarmament which looks illusory as nuclear powers refuse to dismantle their own arsenals and more countries wanting to go nuclear.
What to do with Pakistani militant Hafez Saeed? Pakistan and China grope for ambiguity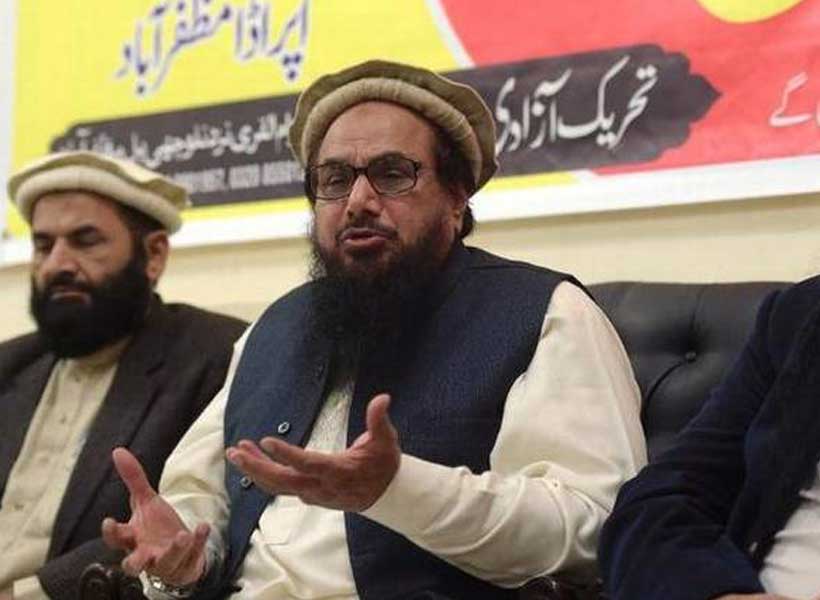 Recent remarks by several senior Pakistani officials suggest that Pakistan and China are groping with how to deal with globally designated Pakistani militant Hafez Saeed as the South Asian nation gears up for elections expected in July and risks being next month put on an international terrorism finance and money laundering watchlist.
The Pakistani-Chinese dilemma stems from a China-backed Pakistani refusal to fully implement designations of Hafez Saeed by the United Nations Security Council and the US Treasury.
The United States has put a $10 million bounty on the head of Mr. Saeed, who is believed to lead the outlawed militant group, Lashkar-e-Taiba (LeT) as well as Jamaat-ud-Dawa, an alleged LeT front, and is suspected of being the mastermind of the 2008 Mumbai attacks in which 166 people were killed.
Pakistan has repeatedly put Mr. Saaed under house arrest, only to release him on court orders that asserted that there was insufficient evidence against him. The government has half-heartedly sought to seize Jamaat-ud-Dawa assets and prevent it from collecting donations through its charity arm, Falah-i-Insaniat Foundation.
Pakistan's election commission has so far refused to register a political party established by Jamaat-ud-Dawa in advance of the elections. The refusal would not prevent party members from running as independents.
To reduce focus on Mr. Saaed, a senior aide to Pakistani Prime Minister Shahid Khaqan Abbasi said that Chinese President Xi Jinping had asked Mr. Abbasi during a meeting on the side lines of last month's Boao Forum to explore relocating Mr. Saaed to a Middle Eastern country.
"At a 35-minute meeting, at least 10 minutes of the discussion dealt with Saeed. The Chinese President was keen on pressing the Prime Minister to find an early solution to keep Saeed away from the limelight," The Hindu quoted the aide as saying.
In separate remarks, Major General Asif Ghafoor, a spokesman for Pakistan's intelligence service, Inter Services Intelligence, told Indian Express that "anything (Mr. Saeed) does, other than violence, is good. There is a process in Pakistan for anyone to participate in politics. The Election Commission of Pakistan (ECP) has its rules and laws. If he (Mr. Saeed) fulfils all those requirements that is for the ECP to decide."
The divergent proposals to either remove Mr. Saeed from the limelight or mainstream him by integrating him into the political process are unlikely to satisfy either the United Nations or the United States.
They are also unlikely to prevent the Financial Action Task Force (FATF), a global financial watchdog that monitors the funding of political violence and money laundering, from next month putting Pakistan on its watchlist.
The FATF action could negatively affect the Pakistan economy. Pakistan risks downgrading by multilateral lenders such as the International Monetary Fund (IMF), World Bank, and the Asian Development Bank (ADB) as well as by international credit rating agencies Moody's, Standard & Poor's and Fitch.
Mr. Xi's suggestion to Mr. Abbasi reflects Chinese ambivalence towards those Pakistani militants that both Islamabad and Beijing see as useful tools to keep India off balance. China protected Mr. Saeed from UN designation prior to the Mumbai attacks and has since prevented another Pakistani militant, Masood Azhar, from being designated by the Security Council.
At the same time, China refrained in February from shielding Pakistan from censorship by FATF.
A Chinese foreign ministry spokesperson nonetheless argued at the time that "in recent years, Pakistan has made important progress in actively strengthening financial regulations to combat terror financing… China highly recognises that and hopes all relevant parties of the international community could arrive at an objective and fair conclusion on that."
Implementing Mr. Xi's proposal to remove Mr. Saeed from the limelight is easier said than done. Its hard to see what Middle Eastern nation would risk international criticism by granting Mr. Saeed asylum without tacit approval by the United States and/or the United Nations. By the same token, its unlikely that either would agree to the scheme.
Similarly, neither the UN nor the United States are likely to be persuaded by a belief within the Pakistani military that the best way of blunting militancy that has over the decades been woven into the fabric of significant segments of the armed forces, intelligence and society is by mainstreaming militants and integrating them into the political process.
Ousted Pakistani prime minister Nawaz Sharif kicked up a storm when he earlier this month appeared to confirm the pervasiveness of militancy by suggesting that the perpetrators of the Mumbai attacks had been supported by Pakistan.
"Militant organisations are active. Call them non-state actors, should we allow them to cross the border and kill 150 people in Mumbai? Explain it to me. Why can't we complete the trial? It's unacceptable. This is exactly what we are struggling for. President Putin has said it. President Xi has said it. We could have already been at seven per cent growth (in GDP), but we are not," Mr. Sharif said.
The remarks by the Pakistani officials suggest that both Pakistan and China are attempting to square circles.
Pakistan needs to be seen as cracking down on militancy while considering the domestic influence of ultra-conservative religious groups as well as seemingly misguided beliefs that support for anti-Indian militants serves its purpose.
For its part, China's justification of its hardhanded crackdown in the north-western province of Xinjiang as a bid to counter jihadism and nationalism among, Uighurs, a Turkic people, is weakened by its reluctance to be equally firm in countering militants in Pakistan.
The problem for both countries is that 1 + 1 = 2, whichever way one looks at it.
How the US withdrawal from the Iran nuclear deal affects India
Authors: Tridivesh Singh Maini & Sandeep Sachdeva*
While India was guarded in it's response to the withdrawal of US from the Iran Nuclear Deal, it surely realizes the implications of the US withdrawal. Iran is India's third largest source of crude oil (after Iraq and Saudi Arabia) . Between April 2017 and January 2018, New Delhi imported well over 18 million tonnes of crude oil.
New Delhi has also invested in the development of the Chabahar Port Project, which will provide India, access to Afghanistan and Central Asia. This project is extremely important for India, since it will help in bypassing Pakistan, which has continuously kept India out of the Afghanistan Pakistan Transit Trade Agreement (APTTA). During Indian Prime Minister, Narendra Modi's Iran visit in May 2016, India had signed an agreement, committing 500 Million USD for the development of Chabahar. During Modi's visit,  a trilateral transport and transit partnership was also signed between India, Afghanistan and Iran.
In February 2018, during Iranian President Rouhani's visit  to India, a lease agreement was signed between India and Iran. The lease agreement gave operational control of Phase 1 of Chabahar Port (Shahid Beheshti port) to India. The Modi, Hassan Rouhani Joint statement mentioned the need for making Chabahar part of INSTC project and PM Modi further emphasised that "We will support the construction of the Chabahar-Zahedan rail link, so that Chabahar gateway's potential could be fully utilised."
Here it would be pertinent to point out, that to enhance connectivity with Afghanistan, India has also set up an India Afghan Air Corridor, two flights are currently operational; one connecting Mumbai with Kabul, and another which connects Delhi with Kabul.
Indian hopes
For the time being, New Delhi has rested its hopes on the fact, that European countries are trying to keep the deal intact, and US will also not impose sanctions on allies, including India, for engaging with Iran. Defence Secretary James Mattis in a Congressional hearing held by the Senate Armed Services Committee, had categorically stated,  that the US should be careful with regard to imposing sanctions against allies, under Countering America's Adversaries Through Sanctions Act (CAATSA).
Mattis said, that allies like India should be provided a national security waiver, against imposition of sanctions for the purchase of S-400 air defence missile system from Russia.
A number of US Congressmen and Senators too have echoed Mattis' views saying that India is valuable ally and should be exempted from sanctions
What India needs to be cautious about
While India does have time to react to the sanctions re-imposed, and the fact that European countries are keen to keep the deal alive are important. Recent statements by the US National Security Advisor, John Bolton saying that Europe will not be immune from sanctions, and would ultimately fall in line needs to be closely watched.
Said Bolton in an interview with ABC'sThis Week:"Europeans are going to face the effective US sanctions — already are, really — because much of what they would like to sell to Iran involves US technology, for which the licenses will not be available."
Bolton also stated, that these countries will ultimately realise that it is in their interest to go along with the US.
Earlier US Ambassador to Germany, Richard Grenell advised Germany to re-consider business ties with Iran:'German companies doing business in Iran should wind down operations immediately".
New Delhi needs to strike a balancing act between Iran and US, but it also needs to have a clear plan of action to deal with US sanctions against Iran. In the past few years, India has successfully managed to balance relations between Iran and US, and Iran and Israel. Given the recent sanctions and the hawkish approach of the Trump Administration, it may be tough.
China factor
In the meanwhile, New Delhi would be well advised to follow closely China's reaction to the withdrawal of US from JCPOA. Iranian foreign minister Mohammad Javad Zarif visited three important countries Russia, China and Europe to save the JCPOA. Chinese Foreign Minister Wang Yi said "it was hard-earned  deal, and China will take an objective, fair and responsible attitude, keep communication and cooperation with all parties concerned, and continue to work to maintain the deal".
The China factor doesn't end here for India. Off late, ties between India and China have witnessed an improvement, during PM Modi's recent China visit, it was decided. that both countries will undertake a joint project in Afghanistan. In recent months, there seem to be some indicators of lowering of tensions between New Delhi and Islamabad as well.  Could, Beijing get New Delhi and Islamabad to discuss the issue of  transit trade to Afghanistan?  An opinion piece, 'Pakistan's military reaches out to India', published in RUSI (Royal United Services Institute) discusses the willingness of Pakistan to discuss this issue, but India had turned down the offer in October 2017. Maybe New Delhi, could explore this option, and Beijing could support such an effort.
Conclusion
In conclusion, New Delhi will need to handle the current situation with great dexterity, while US is an important strategic partner, India has also got an opportunity to send an unequivocal message to Washington, that its own interests are paramount, and it will not blindly follow any one camp. In spite of all the challenges and upheavals likely to result from Trump's decision, this also provides a golden opportunity for re-shaping the narrative within South Asia.
*Sandeep Sachdeva, Independent Foreign Policy Analyst
Ex-Pakistani Prime Minister puts Pakistani military and China on the spot
Ousted Pakistani prime minister Nawaz Sharif kicked up a storm when he earlier this month seemingly admitted that Pakistan had supported militants who attacked multiple targets in Mumbai in 2008, killing 166 people.
Mr. Sharif's admission, which he has since tried to walk back, put a finger on Pakistan's controversial policy of selective support of militant groups at a sensitive time. Pakistan is gearing up for elections that would secure its third consecutive handover of civilian political power.
Mr. Sharif's remarks, moreover, stirred up a hornet's nest because Pakistan is likely to next month be put on a watch list by the Financial Action Task Force (FATF), a global financial watchdog that monitors the funding of political violence and money laundering worldwide.
The remarks also put China in a difficult position. China has been pressuring Pakistan to crack down on militants, particularly in the troubled province of Balochistan, the crown jewel in its Belt and Road-related $50 billion plus infrastructure investment in the China Pakistan Economic Corridor (CPEC).
Yet, at the same time, China has at Pakistan's behest prevented the United Nations Security Council from declaring Masood Azhar, believed to have been responsible for an attack in 2016 on India's Pathankot Air Force Station, as a globally designated terrorist.
The militants, dressed in Indian military uniforms fought a 14-hour battle against Indian security forces that only ended when the last attacker was killed. Mr. Azhar was briefly detained after the attack and has since gone underground.
Mr. Sharif's made his remarks as China was building up its military infrastructure in Pakistan. The build-up is occurring against the backdrop of Pakistan risking being involuntarily sucked into potential attempts to destabilize Iran if Saudi Arabia/and or the United States were to use Balochistan as a staging ground.
In line with a standard practice in Pakistan that has repeatedly seen groups that are outlawed resurrecting themselves under new names, Lashkar-e-Taibe (LeT), the banned group believed to be responsible for the Mumbai attacks, and Jamaat-ud-Dawa, widely believed to be an LeT front, are  rebranding under a new name and as a political party, Milli Muslim League, that would compete in the forthcoming election.
The League is headed by Hafez Saaed, a former LeT leader, who was last year released from house arrest despite having been declared a designated global terrorist by the Security Council and the US Treasury, which put a $10 billion bounty on his head. China vetoed Mr. Saeed's designation by the UN prior to the Mumbai attacks.
Activists, even though the party was last month designated by the US Treasury, are likely to run as independents in the election if the government maintains its rejection of the party's registration.
So are operatives of Ahl-e-Sunnat-Wal-Jamaat, a front for Sipah-e-Sahaba Pakistan, a banned, virulently anti-Shiite group that long enjoyed support from Saudi Arabia and operates multiple militant madrassas or religious seminaries in Balochistan that have witnessed an injection of funds from the kingdom in the last two years.
"Militant organisations are active. Call them non-state actors, should we allow them to cross the border and kill 150 people in Mumbai? Explain it to me. Why can't we complete the trial? It's absolutely unacceptable. This is exactly what we are struggling for. President Putin has said it. President Xi has said it. We could have already been at seven per cent growth (in GDP), but we are not," Mr. Sharif said, referring to stalled Mumbai attacks-related trials in a Rawalpindi anti-terrorism court.
Taking Mr. Sharif's comments a step further, prominent journalist and author Ahmed Rashid asserted that "the deep state of Pakistan is supporting the banned outfits as it has done in the past. This game should be stopped, and the government should show its commitment and sincerity in disarming these groups and not to allow them to enter into politics."
Former Pakistani strongman General Pervez Musharraf, in an apparent manifestation of links between the circles close to the military and hardliners, said prior to the designation by the US announced that he was discussing an alliance with Mr. Saeed's league.
Speaking on Pakistani television, Mr. Musharraf pronounced himself "the greatest supporter of LeT… Because I have always been in favour of action in Kashmir and I have always been in favour of pressuring the Indian army in Kashmir," Mr. Musharraf said.
Pakistan's military and intelligence service are believed to favour integration of militants into the political process as a way of reducing violence and militancy in a country in which religious ultra-conservatism and intolerance has been woven into the fabric of branches of the state and significant segments of society.
Critics charge that integration is likely to fail in Pakistan. "Incorporating radical Islamist movements into formal political systems may have some benefits in theory… But the structural limitations in some Muslim countries with prominent radical groups make it unlikely that these groups will adopt such reforms, at least not anytime soon… While Islamabad wants to combat jihadist insurgents in Pakistan, it also wants to maintain influence over groups that are engaged in India and Afghanistan," said Kamran Bokhari, a well-known scholar of violent extremism.
Citing the example of a militant Egyptian group that formed a political party to participate in elections, Mr. Bokhari argued that "though such groups remain opposed to democracy in theory, they are willing to participate in electoral politics to enhance their influence over the state. Extremist groups thus become incorporated into existing institutions and try to push radical changes from within the system."
Chinese ambiguity about Pakistani policy goes beyond shielding Mr. Azhar from being designated. A Chinese-Pakistani draft plan last year identified as risks to CPEC "Pakistani politics, such as competing parties, religion, tribes, terrorists, and Western intervention" as well as security. "The security situation is the worst in recent years," the plan said.
Security has since improved substantially in significant parts of Pakistan. The question, however, is whether integration of militants into the political process would stabilize Pakistani politics in the absence of a concerted effort to counter mounting ultra-conservative religious fervour in the country. It may be too early to judge, but so far the answer has to be no.