China: India's case won't even be discussed at NSG meet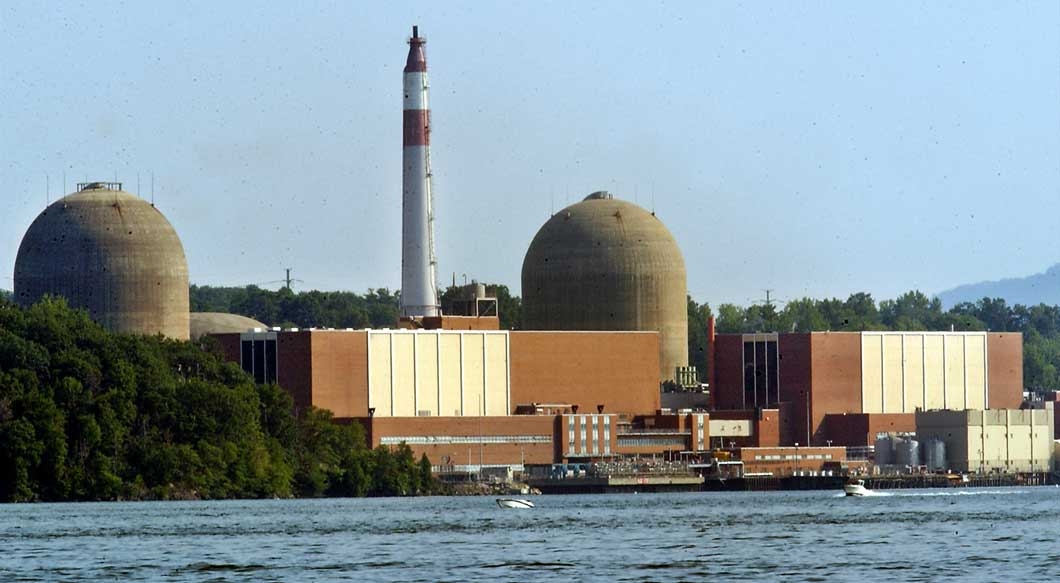 The elaborate shuttle diplomacy of Indian Prime Minister Narendra Modi for the India's membership on the Nuclear Suppliers Group (NSG) has ended fruitlessly as the forum has decided not to consider the application of countries that are not the signatories of Non-Proliferation Treaty (NPT).
On the eve of NSG's plenary in Seoul, China said on June 22 that India's entry into the bloc was not on the agenda as New Delhi was not a signatory to the Non-Proliferation Treaty (NPT). "The meeting is only to deliberate on the entry application of countries that are state parties to the NPT," the foreign ministry said, "As for the entry of non-NPT countries, the group has never put that on its agenda. Perhaps, India was complaining that its application for NSG has been blocked.
The NSG (Nuclear Suppliers Group) has never put the entry application of non-NPT countries on its agenda. So it makes no sense to say that discussions are blocked," a ministry statement added. Obviously, those countries that declined to sign the NPT may have hidden agendas regarding the proliferation of the nuclear material and without signing the NPT their eagerness to serve the nuclear communities is not trustworthy.
China opposes Indian's entry into the 48-nation NSG saying it is not a signatory to the NPT. The NSG, which regulate global nuclear commerce, works on the principle of consensus and it generally lets in a new member only if all existing members agree.
The Chinese statement came as Indian Foreign Secretary S. Jaishankar flew to Seoul on instruction from PM Modi who made strenuous efforts internationally to obtain NSG entry. Modi met US president Obama at White House, among other leaders, to pursue the NSG case.
Indian Foreign Secretary S. Jaishankar had earlier made a quiet visit to Beijing, apparently to seek support for New Delhi's membership.
China announced the decision even while Indian Prime Minister Modi is expected to meet Chinese President Xi Jinping at Tashkent during a two-day summit of the Shanghai Cooperation Organisation (SCO) to discuss issues, including the NSG case.
Noting that the upcoming Nuclear Suppliers Group (NSG) Plenary Meeting on June 23 in Seoul is only to deliberate on the entry application of countries that are state parties to the Non-Proliferation Treaty (NPT), China said that it hopes to further discuss the issue and added that it will play a constructive role in the discussions. "Deliberation on the entry of specific countries is on the agenda of the Seoul Plenary Meeting. However, it is worth noting that the meeting is only to deliberate on the entry application of countries that are state parties to the NPT," the office of the Chinese Foreign Ministry spokesperson said.
China, till now, has been playing the role of a dampener on the issue of clearing the way for India's admission to the NSG by repeatedly stating that it is not on the agenda of the grouping, which began its plenary session in Seoul.
Earlier, even as Indian Foreign Secretary S. Jaishankar was visiting Beijing to pursue the NSG case, External Affairs Minister Sushma Swaraj insisted that China is not blocking India's entry to the NSG, but is talking about the criteria and procedures.
With India leaving no stone unturned to ensure its entry into the group, Prime Minister Narendra Modi will be meeting Chinese President Xi Jinping in Uzbekistan capital Tashkent on June 23 in an attempt to somehow win Beijing's support for India's membership.
The diplomacy of Modi, Jaishankar and Sushma has limitations as the Indian application for NSG entry for controlling nuclear proliferation moves is not valid. Highly placed sources inform that the meeting between Prime Minister Modi and President Xi Jinping could be, as desired by PM Modi, an exclusive one-on-one discussion, where the top agenda would be to seek China's support for India's membership in the NSG.
On the other hand, the United States has called on the participating governments of the NSG to support India's application for membership. The plenary discussion on the matter will be held in Seoul and the final meeting in which India and Pakistan's fate in the NSG would be decided will take place on June 23.
India's efforts have ended for now without success but India would continue its efforts to somehow push through its agenda. India knows USA cannot help India but PM Modi made the issue to come closer to President Obama to get media coverage for his BJP and Hindutva agenda. India should not have wasted resources on self-promotion and falsehoods.
As of October 2013, 189 recognized states are party to the Nuclear Non-Proliferation Treaty (NPT). Montenegro is the most recent signatory from June 2006.
The Treaty on the Non-Proliferation of Nuclear Weapons, commonly known as the Non-Proliferation Treaty or NPT, is an international treaty whose objective is to prevent the spread of nuclear weapons and weapons technology, to promote cooperation in the peaceful uses of nuclear energy, and to further the goal of achieving nuclear disarmament and general and complete disarmament.
Opened for signature in 1968, the Treaty entered into force in 1970. On 11 May 1995, the Treaty was extended indefinitely. More countries have adhered to the NPT than any other arms limitation and disarmament agreement, a testament to the Treaty's significance. A total of 191 states have joined the Treaty, though North Korea, which acceded to the NPT in 1985 but never came into compliance, announced its withdrawal in 2003. Four UN member states have never joined the NPT: India, Israel, Pakistan and South Sudan.
The treaty recognizes only five UN veto states as nuclear-weapon states: the United States, Russia, the United Kingdom, France, and China. Five other states are known or believed to possess nuclear weapons: India, Israel, Pakistan and North Korea have openly tested and declared that they possess nuclear weapons, while Israel which has not informed the UN or IAEA about its nuclear position – because of US backing for secret Israeli nuclear program – has had a nasty policy of opacity regarding its nuclear weapons program. Israel does not even mention about its nukes numbering 60-80 WMD.
It is argued that the non-signatories of NPT cannot be taken seriously or trusted for their genuine interest in and concern for nuclear disarmament which looks illusory as nuclear powers refuse to dismantle their own arsenals and more countries wanting to go nuclear.
Coronavirus, Critical Geographies and Geospatial Revolution: Redefining Epidemiology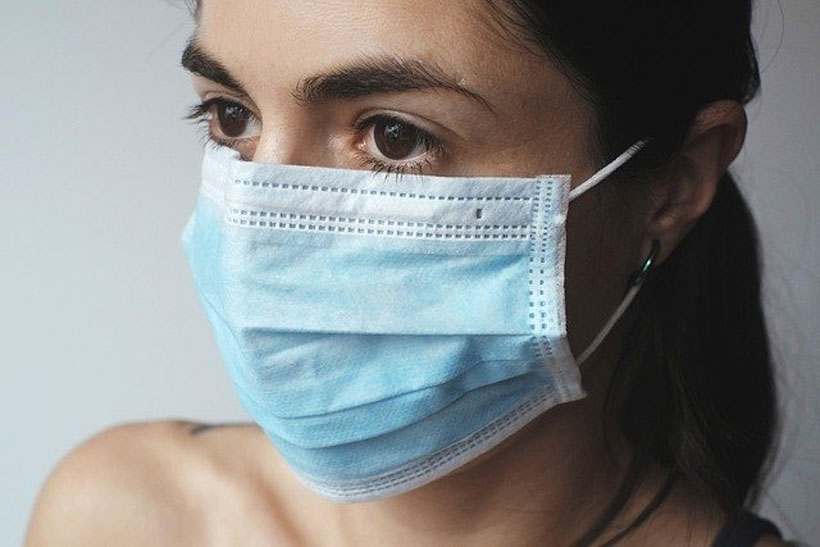 The subject of Geography has often been understood and considered as the Gazetteer with names of countries and information about them but this stream of knowledge has turned out to be the most important addition to our meaning and metaphors of our daily life from driving a car to identifying the critical hotspots/clusters of any disaster . 'Space' forms the kernel and core of geographical knowledge thus encompassing the phenomenon of body politic and social fabric in its entirety. In contemporary times with emerging paradigms of 'space episteme', this intersection and contestation of topos with the active political space in the public discourse has been righty epitomized by Edward Soja as "spatial turn" of this century. World has changed drastically in the spheres of climate, production, consumption and behavioural patterns with the imbalances and negative feedbacks being observed in the environment which prompted some scientists to propose present epoch as "Anthropocene"Geography studies this changing interaction of environment with the human responses in its comprehensive theoretical and scientific mechanism and subsequently modelling the impacts and patterns of this dynamic trend .Diffusion of diseases and the related outbreaks have also been modelled and the pathways tracked thus helping the world and regional health agencies framing policies an strategies for mitigating the impact and spread of diseases. As currently world has been in the grip of deadly and sporadic pandemic disease named by WHO as COVID-19 and the virus as severe acute respiratory syndrome coronavirus 2 (SARS-CoV-2) by International Committee on Taxonomy of Viruses,geographical knowledge coupled with temporality of the incidence and spatial prevalence of this global health threat has proved to be the guiding light amidst the dark frontiers of novel epidemiological characters of this outbreak
Geospatial Science and Public Knowledge
In this age of big data, the need of "Big Geospatial Data" becomes equally important given the complexities and dynamic nature of bio-physical and social interfaces. In the same vein geospatial knowledge has helped in the real time information delivery and public understanding of Coronavirus spread around the world. Most of the geospatial data platforms have been in the forefront currently for the data visualization, monitoring and concurrently its reach to the common people at any place of world and any time. WHO has provided the situational dashboard updated every 15 minutes providing a real time perspective for officials and users with easy-to-view visual interface using Geographical Information System  (GIS Science)  on region and case wise spread.
(WHO Novel COVID-19 Situation Visualization)
The enhanced and sophisticated real time information can be viewed through Environmental Systems Research Institute (ESRI) . ESRI Disaster Response Program and ESRI'S ArcGIS Hub including the in-depth information from various operational dashboards with interactive data view providing key understanding and monitoring of global and feature datasets related of the virus and public knowledge.
ESRI ArcGIS Hub
The another platform were the expert epidemiological analysis of COVID-19 hyphenated with the public health analytics has been maintained by Center for Systems Science and Engineering at Johns Hopkins University (JHU) with its own GIS operational setup mapping the similar trajectory in real time. Below is the snapshot of the site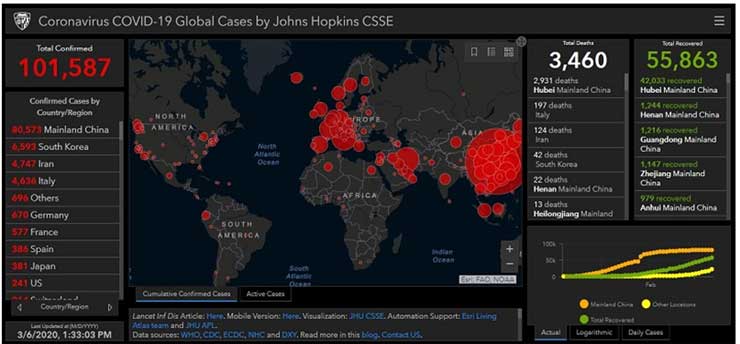 Center for Systems Science and Engineering at Johns Hopkins University (JHU)
In India MapmyIndia Maps and Move app enabling users to locate, view and reach testing labs nearby and subsequent isolation and treatment facilities. Users can have the first-hand account of the facilities and can add reviews of the centres there and helping other users with updated and critical knowledge regarding the conditions and status of quarantine and isolation facilities MapmyIndia resources are designed for early detection and isolation of infected persons which are crucial in respect of spread of this disease
With the use of this metadata and imagery creating a robust GIS and comprehensive geo-databases in an analysis-ready format thus opening a new path for redefining epidemiological studies in concert with the pathways and vector based differentiations across the world. With the use of data mining and machine learning algorithms like Python and Anaconda with the integration of geographical knowledge, it can help us in the accurate and reliable prediction of threats and stresses whether related to health or environment. Google Earth Engine uses this algorithm based geographical and environmental variables for predicting and subsequently providing the effective management strategies for the better and sustainable bio-physical and social environment.
Critical Geographies and Coronavirus
There has been an overarching 'complexity turn' within the geographical studies and it forms the essential pivot when it comes to the health landscape of any region as put forward by Anthony Gatrell .This has turned out to be the potential paradigm for social sciences having transformed much of physical and biological sciences with dissolution of binary divides whether media/socio-cultural, structure/agency, institutional/individual, environment/social etc..There is an immediate need to move beyond the traditional epistemes of geographical analysis and to explore further the added value of critical geographies for our research in health inequalities, disease ecology, and spatial diffusion. Many examples of critical geographies can be cited from the fact that institutions, organisation and governments have undermined the character and configurations of 'geography' when it comes to health infrastructure and individual healthcare facilities thus coronavirus has laid bare the response and system of approach of countries around the world. There are widespread inequalities when it comes to the healthcare geographies around the world, thus arising a need for global and uniform approach of healthcare governance in consonance with the changing contours of political and economic landscapes around the world. Critical geographies deconstructs the hegemonic geographies of the world in the lens of radical perspective and the consequent geo-economic and geopolitical undercurrents which is needed for the current disarrayed healthcare system of the world .At last keep resisting the virus and the injustices around your geographies.
The Myth and Reality of Social Distancing in India: Challenges to fight COVID 19
"Social distancing"—The Way out :A nasty and deadliest Spanish flu that started spreading around the world infecting and killing over 50 million of world's population during world war I, was contained to a large extent by following measures now known as "social distancing". This social distancing may be understood as creating a safety net by maintaining physical distance between two or more people so as to prevent or control or 'flatten the curve' of the transmission process of virus/flu. In the wake of uncertainty looming over safe and effective measures to eliminate pandemic COVID 19 which is the biggest, trickiest and deadliest war on humanity ever, many countries across the world are now implementing measures like "social distancing" in form of prohibiting mass gatherings, restricting entry to public spaces, shutting down schools, colleges and in some places a total lockdown is enforced by keeping people stay indoors.
India's Strategy against COVID: However, in an unequal social system that thrives on stratification of class and communities, differentiation of labour, status and capital, social distancing may not be a successful strategy to get by. In an unequal stratified system like India, social distancing turns out to be a 'privilege' available only to the upper-class well-off Indians. For people at the lower strata, social distancing stands unbearable, as more than fighting a disease, they fight against hunger, wage and shelter in their daily lives. This may magnify their miseries and distress substantially. In the midst of21 days nation-wide lockdown in the largest democracy of the world, India has just witnessed how it has been tumbling not only in executing its strategy of social distancing to fight the growing coronavirus pandemic, it also has failed larger chunk of its mass–around 85% of this constitutes the informal workers— mostly migrated ones, who are the worst hit in absence of a contingency plan to fight and survive this situation.
In line with following global strategy of enforcing strict lock downs, Prime Minister Narendra Modi on 24th March 2020 had announced a 21 days lockdown to contain the spread of COVID 19. A 'Janta Curfew' was initiated two days before on 22nd March to prepare Indians to fight the long battle against coronavirus outbreak. As the lock down continues, a total of 1251 COVID-19 cases (including 49 foreign nationals) have been reported in 27 states/union territories in India as on 30th March 2020(Source: Ministry of Health & Family Welfare (MoHFW).
The Ground Reality: While the infected numbers do not project a grim picture compared to other countries that are struggling to contain the virus, concerns growing in India, as nearly 85% of India's population (roughly 120 million) appears to be stranded without basic security of food, wage and shelter. Migrant workers forms majority of this population, who work in construction sites, drive taxis, work in restaurants, staff factories, work in saloon, houses etc. thus often employed in low paid hazardous jobs. This informal workforce is also deprived of any social security benefits including paid leave etc. and they thrive on low wages. As such, they succumb to inevitable cycle of poverty, hunger and death as the city shuts down. COVID 19 pandemic is setting up similar ground for these people. In absence of availability of basic needs walking home for hundred miles remains an only option left for them. They prefer to leave the city, they have lived for all their lives as it no longer shelters them and feeds them; itno longer brings hope of surviving poverty, hunger and their daily mundane needs—the city of dreams turns hostile and deeply inhospitable. As they set forth, many of them are stranded in big cities or stuck midway and are struggling to keep themselves safe and healthy. On 28th March, Saturday tens of thousands of workers flocked at various city-bus stations in efforts to reach home. In Anand ViharInter-state bus terminal, New Delhi, several migrant workers including women stood in a long 3 km queue for hours carrying their baggage with kids in hope of returning to their relatives and families in different parts of the country. "For two days the ration guys were not giving us any food, we were hungry for two days. So, we decided, 'let us go to our parents'," said Raju, a 24-year old migrant worker walking from Noida, a satellite town of Delhi, to Agra, nearly 200 km away. As such, this mass exodus becomes a potential blow to India's coronavirus containment strategy as it presents a miserable scenario awaited in coming days. As on 30th March 2020 the situation got worsened further killing around 20 lives.
As other countries across the world havei nitiated measures to support their citizens, voices from civil society in India already mounting up pressure on the government to provide immediate cover of social security measures including cash transfers for daily wagers, informal sectors and migrant labourers particularly women who have little social and community support and therefore remain most vulnerable.
Existing Measures:
As ground reality remains challenging, diverse measures are taken by the Central and state governments to control the mass exodus of daily-waged workers. To fight against this deadliest pandemic, Indian government extended its support to protect the poor people hit by this lock down, by unveiling $22.6bn stimulus plan. The plan seeks to provide direct cash transfers and food security measures, thus offering relief to millions of people at this critical juncture. Further, the centre decided to provide three meals a day to more than 100,000 people living in 1500 shelter homes for the urban homeless across the country. There are directives given to all the states and union territories to use State Disaster Response Fund (SDRF)to make arrangements for temporary accommodation, food distribution, clothing and medical facilities to the downtrodden ones particularly the migrant labourers. Some Indian states like Uttar Pradesh, Kerala, Delhi have speeded up their initiatives to meet the basic needs of migrant workers by scaling up monetary assistance and providing ration facilities to the homeless.
However, panic continues and migrant workers still on their way back home because of two more reasons: First: the lock down triggered a wave of panic making hundred thousand of homeless workers frightened and terrified in absence of any administrative assistance and coordination from government machinery. Second: with the expensive private healthcare and insufficient and unavailability of public health care facilities, the fear psychosis persists amongst these migrant workers making them non-complicit of 'social distancing'.
The Anticipated Calamity and Lessons: Considering the gamut of India's population and its diverse nature including these migrant population, immediate steps are required to provide a contingency plan for the migrant workers—who form the backbone of India's economy. Failing to respond quickly to address this problem may lead to a worst situation that may further claim deaths of millions. As tens of thousands of migrants are in limbo and are not distancing themselves from others–they are prone to get infected quickly and in large numbers. After days of journey and returning to their villages, they may carry the symptoms of corona virus and may spread it among other communities, resulting into the dangerous III phase in which the pandemic advances towards community transmission across the country. Although the number of COVID 19 cases are still low in India as compared to other countries, experts have already warned against community spread as they think this may result into increased need for health facilities and India is yet to be equipped to facilitate and strengthen its health care sector. The existing measures like 'Janata Curfew', 'Social distancing' '21 days lock-down' that India has opted for, may possibly protect its upper class people who could afford to stay inside home, however, the same is a fallacy for people at the lower strata because of the precarious life they live in. A calamity like COVID 19 may be taken as an experience to introspect upon a combination of development agenda, a contingency plan and management of strategies that India should keep as a stand by formula to mitigate any future crisis like this.
Pakistan is striving enthusiastically to quell the COVID-19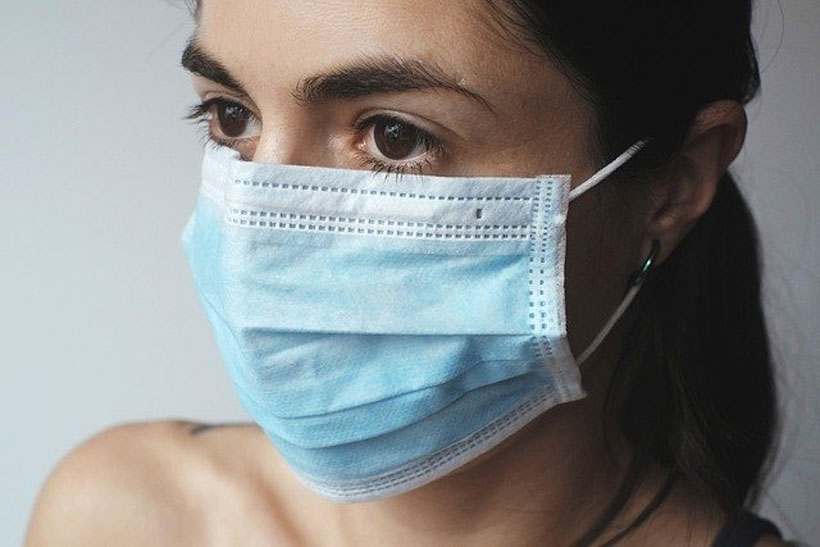 International cooperation has become necessary for the nations across the globe, to defeat the Coronavirus pandemic -an invisible enemy. For that, states are taking diverse measures ranges from domestic to international level, to win the war against the said disease. No doubt, big motives demand courage. Since observing the first coronavirus case in the country, Pakistan has been taking serious measures to deal with the COVID-19. Pakistan's response to the COVID-19 has been acknowledged as 'World's Best' by the country head of World Health Organization Dr Palitha Gunarathna Mahipala. She stated 'At a time when other countries were reporting cases, Pakistan was keeping the virus at bay, which is something quite praiseworthy'
In Pakistan, prime minister Imran Khan and his team are working enthusiastically to curb the menace of Corona pandemic. Recently, PM Imran Khan declared a state of emergency within the country and announced a multi-billion package to relief for the country's labour and unprivileged class. This big relief package was announced amid severe economic crises; at the time when the country is in great debt and looks for international aids and assistance to overcome the economic deficit. Surely, these measures would help the country to deal with the pandemic. For any government deal with any challenge is a big issue but stimulated and target-oriented efforts are to be needed to deal with its aftermaths. Let's hope for the best.
According to the latest to report, 1291 cases have been reported in the country in which 21 people has been recovered, while 9 cases could not survive. Although the reported cases in four-digits are presenting a huge volume, it is due to the continuous efforts of Pakistan's administration and paramedical staff, that the death is limited to the single-digit only. Most of the cases identified with the pandemic moved from abroad. The least number of pandemic transformations cases within the country is also representing the nation's seriousness to the precautionary measures. With all these facts, Pakistan is to be ranked with the countries which are rationally managing this microscopic virus.
Like the developed countries, the higher educational institutions within Pakistan, and their student councils are also working with great zeal and zest to help with poor families and daily wager class of the country. Each day these volunteer teams are distributing life commodities, food, COVID's precautionary essentials in the deprived areas of the county and spreading awareness the people through counselling sessions. Along with it, the bourgeoisie of the country, is also taking part in ration distribution drives throughout the country. Student societies based in Pakistan are also introducing online short certified courses on public health and civic educations to grace the youth with the basic health principle and precautionary measures and methods.
During this hard time, the role of doctors cannot be neglected. With the limited recourse, they are tirelessly working, to help the nations with the ongoing pandemic. Besides the tough duties and long-hour duties, the doctors are also offering their assistance in various community groups. Today (on Friday), a Salute Day was observed in Pakistan, to pay tribute to the exemplary efforts of the Doctors and Paramedic staff. People across the country shared their kind wish and prayers with them through social media.
Pandemics are always beyond the territorial boundaries. It never discriminates on the basis of religious, colour and socio-economy& technological developments of the states. It always spread due to un-identification, unawareness and incautiousness the precautionary measures.To deal with such challenges across the country and in the wake of the increasing number of positive cases, Prime Minister Imran Khan announced the establishment of task force named 'Corona Relief Tigers'. This workforce would also assist the government in mapping out the corona cases across Pakistan.
It would be hard for any country if it is to be look downed. Primarily, economies are infected by doing so.  Even the developed countries like the state like the United States, China, Germany and Japan would face severe economic crises if it does implement there for a long period. It is too early to predict what the situation of Pakistan would be after two weeks. To tackle with such economic challenges, the government has started to request the overseas Pakistani to donate in Pakistan, by stating "Right now, the Pakistani people are most in need of donations from abroad. I want overseas Pakistanis to deposit their money here so pressure from our foreign exchange reserves is relieved. This will be the fund that will pull the country out from these difficult time".Along with the government, civil institutions and the citizens, Pakistan's army is also actively taking part to contain the novel coronavirus.