Pakistan's Security and Nuclear Deterrence
Today, modern security revolves around the concept of nuclear deterrence and no matter how much idealists want to have a perfect world without nuclear weapons, these weapons have their own utility. In this context Dr. Christine Leah, a nuclear policy expert is of the view that Cutting nuclear arms will destabilize South Asia. She was addressing a roundtable discussion on 'Conventional and Nuclear force Modernization and its Regional Implications' at the Centre for International Strategic Studies (CISS).
Dr. Leah, a postdoctoral fellow at Yale University's Grand Strategy Program, said that "Even if we reduce the role of nuclear weapons or arsenal size, we might see a conventional arms race fill the gap left by nuclear weapons". She emphasized on disassociation of nuclear issues from conventional ones and underlined the importance conventional balance in South Asia when India has become number one importer of conventional arms.
Once a U.S. Strategic Command official Greg Weaver said that it is quite difficult to replace the effectiveness of nuclear weapons with conventional capability. Meanwhile, conventional weapons cannot substitute in any "meaningful" way for nuclear weapons. The cost on nuclear weapons is incredibly cheap for the deterrent value they offer but if a state like Pakistan solely rely on conventional priorities then it needs extra spending from its GDP.
Contemporarily, India is hysterically increasing its defence budget and headline snatching upsurges in the Indian military expenditure. This abnormal rise and the fragmentary military modernization by India have elevated alarms that eventually this action will generate resilient reaction from Pakistan. The asymmetry created by India's weapons import will definitely upset the subtle conventional military balance vis-à-vis Pakistan. Therefore if such a case then eventually Islamabad is justified to pursue tactical nuclear weapons and have to rely more on nuclear weapons to offset the conventional asymmetry.
Pakistan's defence architects were always confident on their conventional strength and always considered it as first line of defence against any conventional military attack. For instance in the backdrop of the 2001-02 crisis, Pakistan was convinced that its military was entirely proficient of thwarting Indian military advancement. Pakistan strategic thinkers have always view their conventional deterrence as the cornerstone of their country's strategic deterrent capability. In this context former President Pervez Musharraf said that ''the conventional balance in South Asia is extremely important to maintain peace in the region.''
When India had introduced a so called offensive strategy of Cold Start doctrine and initiated a rapid process of its military modernization then it was apparent that Pakistan will lower its nuclear thresholds. There are sturdy considerations in international community that primary reason of Pakistan dependence on its nuclear arsenals is India's military expenditure which is reducing Pakistan's conventional deterrent to extends that TNW were introduced to balance the strategic stability. For Instance, former Assistant Secretary of Defense Peter Lavoy, elaborated that ''India's military modernization program has led to a growing disparity between the Indian and Pakistani conventional military capabilities.''
Ever since the nuclearization of South Asia India is trying to portray that Nukes cannot be used as equalizers in the region. This rhetoric notion is recently repeated by Sadanand Dhume in a congressional panel. He said that Nuclear weapons cannot be used as a balancer to growing asymmetry of conventional weapons and for matching India's influence in South Asia. In this context Dr. Leah in CISS roundtable refused this impression of India logic and said that: "Even if we reduce the role of nuclear weapons or arsenal size, we might see a conventional arms race fill the gap left by nuclear weapons. And this was particularly true in Pakistan's context where nuclear weapons were seen as an equalizer to superior Indian conventional forces."
The balance of power in South Asia actually upset by India in 1974 when it tested first nuclear device of the region and then starts a multifaceted nuclear game in the region. This situations, however, stimulated Pakistan to take measures in self defence. Therefore Pakistan tested its nuclear weapons which was an act to balancing the power. No country can oversee its security apprehensions, and hence, Pakistan's nuclear weapons are not just an equalizer to Indian hegemonic designs but also serve as the guarantors of peace in the region.
The imperative of a military QUAD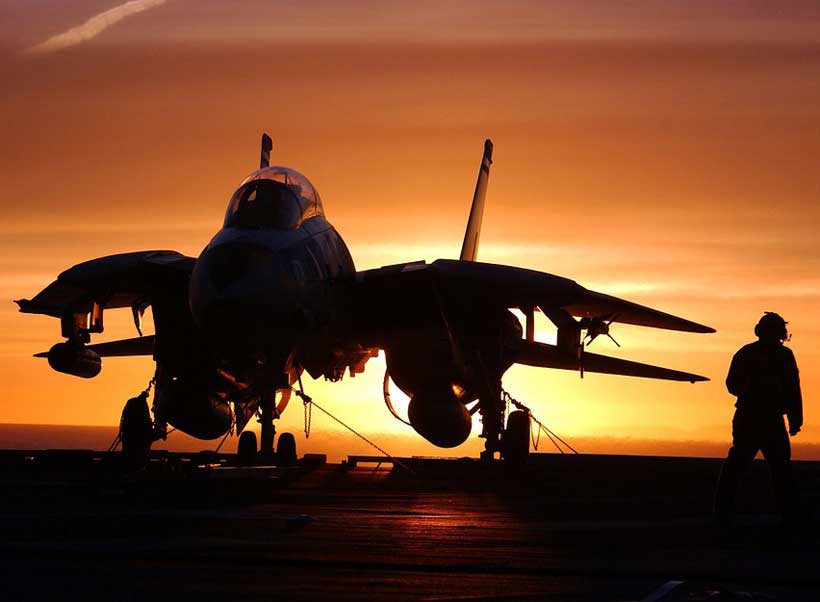 After dithering for a while, India has chosen to make the Malabar naval exercise a quadrilateral one by inviting Australia to join the US and Japan. The exercise this year was held in the Bay of Bengal in the first week of November. This is the second time the four navies have come together for a naval exercise in the Indian Ocean, after 2007 when China objected to it, calling it the Asian NATO. Since then India has been careful not to antagonise China until this year when hostilities broke out along the Sino-Indian border. The exercises are not formally linked to the Quad (Quadrilateral Security Dialogue) forum but the participation of Australia will definitely provide a military dimension for the Quad, which was formed in 2017 aimed at establishing 'free and open' Indo-Pacific. Though the Quad is currently only a mechanism of official 'gathering and discussions' concerning the security issues, it has the potential to become a security forum.
This time, China had a muted response compared with 2007, but it warned against any regional groupings in which the US, a formidable countervailing power against the Chinese military, is a member.
The latest Malabar assumes greater significance as it is conducted amidst Chinese expansionism. China has already achieved its 'consolidation' in the South China Sea, has taken control of few strategic locations in the Himalayas, and is upping the ante against the US. Its naval strategy has also been expanded from 'offshore defence' to 'open seas protection', expanding its wings to the larger Pacific and the Indian Ocean region. With this, the Indo-Pacific is virtually the area of operations for the PLA Navy. However, the absence of a concrete security forum to 'discuss and act' has left the region vulnerable to security competition and hegemonistic politics.
In every region, the responsibility to maintain order and peace rests on major powers. When they act in concert with smaller countries, by protecting smaller one's interests, a region-wide peace and stability is ensured. Since the US's capacity to secure security for allies in Asia, let alone preserve the regional order, is in question, the major powers of the region such as India, Japan and Australia must work closely to prevent China's ambition of pre-eminence in the Indo-Pacific.
Up until now, these regional heavyweights have conspicuously taken a policy of 'not antagonising' China and have also resisted to endorse a US-led balancing against China. This has emboldened China in converting its 'peaceful rise' image into an assertive military power, and has derived the premium in changing the status quo both in the South China Sea (SCS) as well as now in the Himalayas.
So far, China has not employed its military force in its expansionist actions in the maritime domain. In the SCS, frequent Chinese intrusions into the disputed area have been done with maritime militias, to scare away the fishermen of other countries. However, with using of a regular military force to change the status quo in the Galwan valley in the Himalayas, where Indian and Chinese military clashed and twenty Indian soldiers and a number of 'unaccounted' Chinese soldiers were died, China has demonstrated that it is not hesitant to employ the PLA to settle scores with the opponents.
An assertive power needs to be checkmated militarily, otherwise, it will become more revisionist. So far none of the regional countries have had the wherewithal to take on China individually, or no regional mechanisms such as ASEAN Regional Forum (ARF), or any other existing regional groupings, could mount pressure on China. All of them follow a 'consensus and compromise' approach based on ASEAN way of conflict resolution mechanism.
However, the Quad doesn't need a formal military coalition mechanism modelled on NATO. Formal military coalition follows collective security principles that take the security of the one is security of all. Though it ensures security guarantee of smaller states, it is mostly driven by the choices and preferences of the powerful ones who set the agendas and interests. A military Quad can work without following the collective security principles but can pursue a consensus and norms based approach.
It is necessary for a consensus approach because all four member countries have varied security interests and concerns, and also different approaches and priorities in dealing with China. Compared with the US and Australia, India and Japan are neighbours of China and have territorial disputes with it, so they face direct security threat from China. Similarly, except India, the other three are mutually entangled security partners under the US, so New Delhi stands out from the alliance system, and has no intention to join in it whatsoever. In this respect, the Quad must first formulate agendas based on consensus and norms, and see how it can act upon it.
In the military Quad, the US has to be a facilitator, not a lead balancer, to promote it as an acceptable grouping across the region. For the US, the Indo-Pacific is one of many security concerns, while for other members it is their own region. India could take up more of a leadership role in the Indian Ocean region, while Japan and Australia can do so in their own areas. Since this is not a formal military arrangement they don't need to follow the alliance principles, but at the same time they need an institutionalised military arrangement.
Given the context of China's frequent military provocations against potential rivals to test their resolve as to how they respond to a Chinese aggression, a military Quad is necessary. Chinese domination in the maritime domain is shaping along with its modernised navy, supported by its economic growth. Undoubtedly, China sends out a message to the regional states that if anyone seeks to challenge China then it will be prohibitively expensive for them. So only a joint mechanism would be able to counter the Chinese aggression in the ocean in future. The Indo-Pacific region requires different layers of organisations and the Quad can be a true military organisation of powerful countries. In this respect, a military Quad is imperative and must take more responsibility individually as well as collectively.
European security becomes a matter of the EU only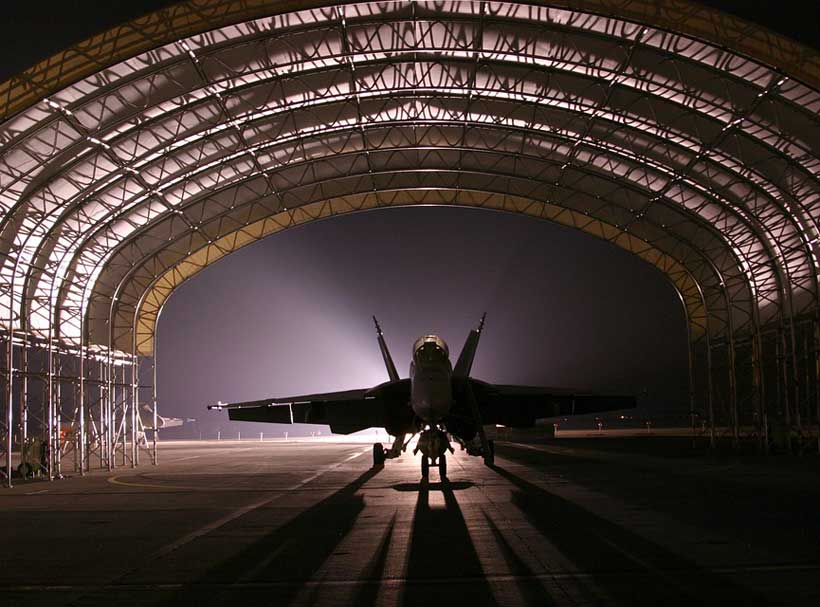 A rift between the U.S. and the E.U. in the military sphere has become wider. On November 22 the U.S. formally withdrew from the open-sky treaty that accelerated European security.
The 1992 treaty allows the 34 member countries to conduct short notice, unarmed, reconnaissance flights over the other countries to collect data on their military forces and activities.
"Russia didn't adhere to the treaty, so until they adhere, we will pull out," Trump told reporters outside the White House in May. Now he has realized his threats.
America's European allies do not support the Trump administration's decision to exit Open Skies.
Thus, Germany regrets US withdrawal from Open Skies Treaty and remains committed to it, German FM Heiko Maas has said.
Germany considers the Open Skies Treaty, allowing military observation flights over the territories of signatory states, as an important part of arms control, he said.
Maas said that he regretted the decision made by the Trump administration. He pointed out that the Open Skies Treaty contributes to confidence building and the promotion of security in the whole northern hemisphere "from Vladivostok to Vancouver."
Eleven member countries even issued a statement in May expressing their "regret" about the Trump administration decision.
France, Belgium, Czech Republic, Finland, Germany, Greece, Italy, Luxemburg, Netherlands, Portugal, Spain and Sweden declared that they "will continue to implement the Open Skies Treaty, which has a clear added value for our conventional arms control architecture and cooperative security. " They reaffirmed that this treaty remains functioning and useful.
The treaty gave without sophisticated satellite capabilities a way to gather and share – all the member countries could access imagery gathered on flights.
It could be concluded that the U.S. as usual does not care. It pursues exclusively its own goals and does not intend to sacrifice its national interests and ambitions for the sake of Europe.
As soon as Europe was convinced of this the European Union decided to take measures to neutralize the emerging gaps in the system of ensuring European security.
Josep Borrell, EU High Representative for Foreign Affairs and Security Policy, as well as other European politicians think that such significant contradictions in views of the U.S. and the EU on ensuring regional security show the urgent necessity to develop a new EU military doctrine.
Today the European Union aims to draw up a master military strategy document to define future threats, goals and ambitions in defence while focusing on six new areas of joint weapons development including tanks, officials and diplomats said.
"After four years of hostility towards NATO by U.S. President Donald Trump, the EU, led by France, wants to become a stand-alone military power in the long term, strong enough to fight on its own. We need to build a compass. This is a common way of looking at the world, of defining threats and addressing them together," said a senior EU official.
Borrell has cited "an increased momentum to strengthen our collective capacity" since a December 2017 EU defence pact to develop more firepower independently of the United States.
Defence ministers will also review the bloc's first annual review on joint capabilities, which is expected to set out 100 areas for governments to develop together from 2025 over six areas, including battle tanks, maritime patrol vessels, countering drones and jamming technology.
France, Germany, Italy and Spain hope that by developing national defences together, the EU will save money by putting an end to competing national industries that duplicate weapons.
It is absolutely clear that it is time for the European Union to stop flattering itself about the U.S. assistance. It's time for Europe to learn to rely only on itself and to be independent.
The next step for Europe is to convince zealous U.S. supporters like the Baltic Sates to acknowledge this need.
The Future of QUAD grouping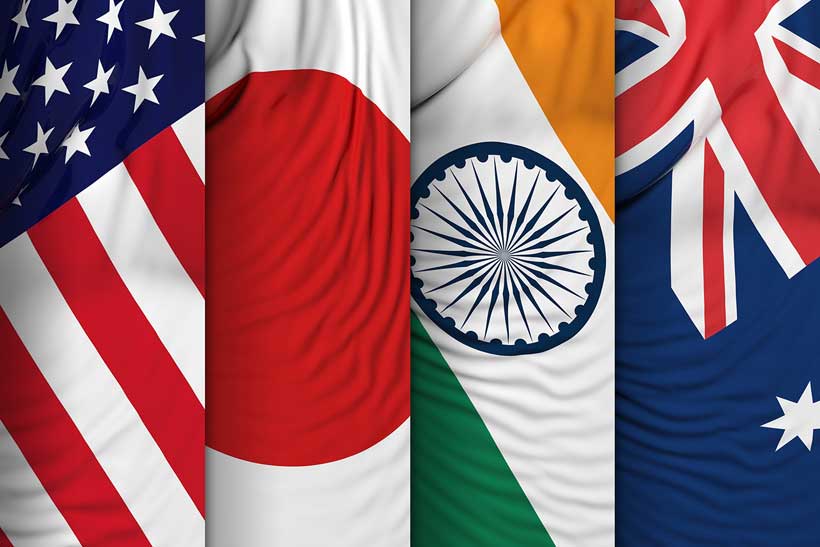 With the ever changing dynamics of geopolitics in Eastern Hemisphere, the consolidation of QUAD countries in recent time presents a considerable window to wane the influence of China in the region. On Oct 6, the foreign ministers from four QUAD countries met in Tokyo and expressed their views to maintain the Free & Open Indo-Pacific. Amid all the chaos and disturbance in the world, where most of the meeting and submit held virtually, foreign ministers from Japan, the USA, India and Australia met in person. This was a significant step as it was the second ministerial meeting among these countries. In 2017, during the ASEAN summits, the four leaders from these countries discussed the plans to revive the Quadrilateral alliance. The continuous growing threat from Beijing is becoming a major concern for all these nations. Where one side the USA and Australia are on the receiving end of Trade war with China, On the other hand, India and Japan has their territorial disputes with Beijing.
The obvious focus of the recent meeting was China, the constant muscles flexing of the PLA Navy has been one of the major threat for the regional economic and security architecture. These four countries emphasized on the rule-based order, US Secretary of State Michael R Pompeo targeted China and asked for better collaboration with in the 4 countries to safeguard everyone's right from Chinese aggressive policies. From last 2 years, there was a pattern of collaboration among these four nations in the regions. In 2019, India and Japan jointly signed a port deal with Sri Lanka for the development of East container Terminal at the Port of Colombo. This Step was a big leap to project the QUAD countries economic collaboration. Soon in July 2019, India and Myanmar signed an MOU to increase their partnership in the military ties in the fields of training, joint surveillance, maritime security etc. The current meeting will surely enhance the better partnership among these nations.
Security Architecture In the region
India announced the participation of Australia in the Malabar exercise, and a sharp reaction came from the Chinese side. India has already inked the military logistic pact with the US, France, South Korea, Singapore, Japan& Australia. But these are not only four countries having an interest in Indo-Pacific, recently Germany has announced to send a warship to patrol in the Indian ocean. This shows the growing importance of Indo-pacific in the future. In recent time, south Asia is becoming a playground for the major nations not only militarily but also economically. The QUAD plus countries which also includes New Zealand, South Korea and Vietnam. The cooperation among these nations continuously evolving day by day, These nations are already helping each other in the health sector for the better management to counter COVID. Covid situation raised a lot newer problems in front of India, with this regard Indian Government asked for the coordinated response for the new challenges in between of coronavirus and stressed upon better management of supply chains and access of vaccine.
Beyond the Military Ties
Economic ties between the QUAD members and Beijing will tell you how strong and deep Chinese investment has its roots in some of the prime sectors. Australia can be present as a key example, where Chinese investment can be seen from infrastructure projects to even national politics. Chinese Foreign Ministry spokesman Zhao Lijian said that China bore no responsibility for the sharp downturn in the economic ties between two countries. Though recently Both countries signed the RCEP agreement but the normalcy in relations will not be there any soon. QUAD countries need to understand the better collaboration should also be there in the economic sense also. The recent skirmish between Indian & Chinese security forces has changed Delhi's perspective and made Indian policymakers to look out for other alternatives even in the technological domain. As every country has its different perspectives regarding Indo-Pacific, Japan's strategy complements the rule-based order and promotes maintaining of regional order. With the ageing population, Japan focused more on promoting economic ties and securing its islands from any kind of threats.
The Future
Strategically the importance of the recent meeting can be seen through the addition of Australia in the Malabar exercise, Which will change the security dynamics of the region. Though the importance of the regional partners to maintain the rule based order will have a long way to go. Everyone was looking towards the USA's election result for the future of QUAD. As President-Elect of the USA and India's Prime Minister talked over the phone and soon Biden stated that his priority is to secure a Free and Open Indo-Pacific. Though the future of QUAD will be blurred if these nations will not able to cooperate in economic terms. In the last few years, Washington is struggling to maintain its regional hegemon in the region because of the economic constraint. USA's attempt to pass down its responsibility to regional stakeholders can be seen through the whole QUAD block formation, where one side USA wants to formalize this block in order to maintain its superiority in the region and to restrain Bejing. On the other hand, India's & Japan's perspectives are poles apart from the USA's version. These countries refrain themselves to name China directly and described this grouping as to maintain the regional order. The understanding between each nation in the formal platform cannot be described as one and will take many years to form a proper economic bubble. Which will be serving as a genuine platform mechanism in order to keep free, open and inclusive Indo-Pacific. The deadly clashes between Indian and Chinese forces worked as a reactant for more cooperative behaviour between the four countries. China's Continuous interference in the internal affairs of Australia made this nation to grow their defence forces budget, which shows their growing concerns over Chinese authoritarianism. Even after so many ups and downs in the QUAD proper functioning, these countries also have to face the change of government in their respective. The success of QUAD will depend on the collaboration between like minded nations which will not work on to contain any particular country but will propose some kind of opportunities and chances for every member state benefits.