Increasing geopolitical rivalry: China, India and Japan focus on Bangladesh
One of objective of 'Asia pivot' policy of USA has been to target China as a military ally of Russia and keep the Asian nations away from Chinese influence. Washington has been able to put pressure on Russia not to dominate the nations in Asia with military tie ups. In this respect, there is a stiff completion and even conflict among China, India and Japan to shift Bangladesh away from China.
Obviously USA backs its NATO ally Japan in its effort to bring Bangladesh to US control by investing more money than China does in Dhaka. USA has managed to coerce a shaky Sri Lanka looking for profitable economic ties with Beijing to move away from China and 'listen" to New Delhi by using the 'War crimes against Tamils' card. Since Sri Lanka is eager to save the state Singhalese war criminals, it also seeks help from Indian government that having failed in poll after poll in the country is seeking "helping" image abroad by inaugurating a cricket stadium in Colombo jointly by Indian PM Modi and Lankan President Sirisena.
China's investment in Sri Lankan port facilities was pushed back following the US-backed regime-change in Sri Lanka, which saw the removal of former President Mahinda Rajapakse at the January 2015 election and the installation the pro-US Maithripala Sirisena as president.
New Delhi, as a new "strategic partner" of Washington and rival of Beijing, now plays for America and claims that China is encircling India under its "string of pearl strategy." And in line with Washington's "pivot" against China, Japan is backing US provocations in the South China Sea and supporting the territorial claims of Vietnam and Philippines.
Japanese Prime Minister Shinzo Abe invited Bangladesh Prime minister Hasina to attend last month's outreach meeting during the G7 Ise-Shima Summit in Japan. Abe promised Bangladesh that he would release $1.5 billion this year from a $5 billion loan agreed during his visit to Bangladesh in 2014.
After cutting Russian influence, into size world over the US regime has been making strenuous efforts to contain China in Asia. By using his black background, Obama has played too well to cut Bangladesh and Sri Lanka from China funded projects and made India the alternative beneficiary.
China
China remains Bangladesh's main supplier of military hardware, its largest trading partner and continues to make large investments in the country. Since 2010 Beijing has supplied Dhaka with five maritime patrol vessels, two corvettes, 44 tanks, and 16 fighter jets, as well as surface-to-air and anti-ship missiles. Dhaka has also ordered new Ming-class submarines that will join the Bangladesh fleet later this year.
China is Bangladesh's largest trading partner and the cash-strapped Hasina government is seeking more investment from China. China has substantial interests in Bangladesh. It is already involved in upgrading Chittagong port and also won a $705 million contract for a two-lane tunnel under the Karnaphuli River.
Dhaka is highly dependent on Chinese investment. China currently has a $705 million contract to build a two-lane under-water tunnel connecting Chittagong port and Karnaphuli River Valley. In early May, the Hasina government also approved the $4.47 billion Padma Bridge rail link project. The Asian Infrastructure Investment Bank (AIIB), which was initiated by Beijing, recently granted a $66 million loan for two power distribution projects and the improvement of transmission lines in Bangladesh.
Chinese investors are also keen to shift labor-intensive industries, such as garment manufacturing, to Bangladesh in order to exploit its cheap labor. Bangladeshi wages—in manufacturing and non-manufacturing sectors—are less than one-fourth of those in China and half of that in India.
Impact of Asia pivot on Bangladesh
Like the port at Hambantota in Sri Lanka and Gwadar in Pakistan, Sonadia was to be part of Beijing's "string of pearls" strategy—a series of Chinese-funded port facilities across the Indian Ocean to safeguard its shipping from the Middle East and Africa. China is heavily dependent on these sea lanes for importing energy and raw materials.
Thus Bangladesh has become the focus for increasing geo-political rivalry between China, India and Japan—the latter two backed by the USA. Recently, Chinese investment bids in Bangladesh reportedly have been outflanked by Indian and Japanese corporations over port and power plant projects.
In line with Washington's "pivot" to Asia, India and Japan are attempting to undermine Chinese influence throughout the region. Under pressure from the USA, India and Japan are attempting to undercut the relations between Beijing and Dhaka.
Obviously on instruction from the White House, Indian government is attempting to strengthen political relations with Bangladesh and undermine Chinese influence. The India government's interest in Bangladesh is part of its "Act East policy," which is backed by the US and aimed at aggressively promoting its interest in South East Asia and the South China Sea. Transit routes through Bangladesh would provide a direct land route from India to Burma and South East Asia.
Indian PM Narendra Modi visited Dhaka last June and signed agreements with the Hasina government, including a deal to end a four-decade border dispute between the two countries. The Land Boundary Agreement demarcated borders and river water sharing between the two countries. Modi also promised a $2 billion line of credit and the release of a previously agreed $800 million. A total of 22 agreements were signed, including on maritime security and the establishment of special economic zones in Bangladesh.
Indian businessmen attending the Bangladesh Investment and Policy Summit in Dhaka in January promised to invest over $11 billion in various infrastructure projects, including a gas pipeline from the Indian state Orissa to Bangladesh and an LNG power plant.
According to media reports, India's state-owned Bharat Heavy Electricals Limited (BHEL) is soon to sign a $1.6 billion power station construction contract with Bangladesh after undercutting China's Harbin Electric International Company. The 1,320MW thermal power station will be located in Khulna district, southern Bangladesh. It would be the largest foreign project by an Indian power company.
The BHEL agreement further highlights India's efforts to undermine Beijing's economic and strategic influence in Bangladesh and throughout South Asia, as part of Washington's "pivot" to Asia, directed at undermining China and preparing for a possible war.
Deep sea port
Bangladesh industry has grown rapidly over the past decade but the country does not have a deep-water port. Recent years has seen intense competition between India, Japan and China for various seaport contracts in the country. Bangladesh lacked a deep-water seaport because many powerful players are pushing for too many contending plans.
India was concerned that the planned Sonadia port would have increased China's presence in Bay of Bengal and is close to India's Andaman and Nicobar Islands. This low-lying and mostly uninhabited archipelago of 572 islands is strategically important for India, housing several military bases and surveillance and monitoring stations. India's Tri-service Andaman Nicobar Command was created in 2001 at an estimated $US2 billion to safeguard India's interests in the region. Facilities on the islands monitor shipping through the Malacca Strait.
Bangladesh had previously agreed to assign the Sonadia seaport development to China. However, Hasina did not sign the scheduled agreement when she visited Beijing in 2014 because of pressure from the USA and India. Japan would build a new port in Matabari, a few kilometres away from Sonadia. Beijing said it wanted to develop another port at Payra. Last month Bangladesh, signed a contract with a Dutch company to build the Payra port.
China had carried out extensive feasibility assessments and agreed to provide 99 percent of funds to build Sonadia near Chittagong, the country's major port. When Bangladesh PM Sheikh Hasina visited China in June 2014 it appeared likely that a deal on the multi-billion project would go ahead. While no agreement was signed, Chinese state media reported that "both sides expressed willingness to have further negotiations." Bangladesh, however, later admitted that the port deal would not proceed because "some countries, including India and the United States, are against the Chinese involvement."
The Indian media has reported the power station deal as a "second setback" for Beijing, following the failure of a long-planned Chinese deal with Bangladesh to build the huge Sonadia deep-sea port. It became clear last July that Bangladesh was moving to shelve the proposed Sonadia port after it signed an agreement with Japan to build a deep-water port in Matarbari, just 25 kilometres from Sonadia.
In 2005, US Defence Secretary Donald Rumsfeld said that China's plans for Chittagong harbour were part of Beijing's "string of pearls" that also involved a Chinese-built port at Gwadar in Pakistan, and facilities in Myanmar, Cambodia and the South China Sea.
Bangladesh's Hasina government decided to build another port in Payra, to the west of Chittagong and much closer to the Indian coastline. While the project was first announced in 2013, the bill to establish the port was passed by the Bangladesh government on March 2. Dhaka is also considering an Indian proposal to build the $15.5 billion project. India's shipping ministry warned that if New Delhi "does not take a call on the project, then the Chinese government could step in and develop it for their own commercial and strategic advantages." China and some European governments have already expressed interests in the project.
New Delhi is currently building a transit route to the northeast of India through Bangladesh using rail, road and waterways. The northeastern states of India are currently connected by a narrow stretch of land, the Siliguri Corridor or Chicken's Neck.
Chinese panic
Under pressure from Washington's "pivot" against China and India's integration into this increasingly provocative geo-strategic policy along with the expectations of great benefits form USA, Dhaka appears to be distancing itself from Beijing.
However, comprehending the new situation of USA-China rivalry and Indian role, Bangladesh is eager to expand the chances for benefits from all possible sources and it does not oblige USA and India against China.
Chinese Defence Minister Chang Wanquan's recent high-profile trip to Bangladesh May 28–30 further highlights the intensifying geo-political rivalry in the region. Chang, who was accompanied by a 39-member delegation, met with Prime Minister Sheikh Hasina, President Abdul Hamid and senior defence officials, including the Bangladesh army, navy and air force chiefs.
Hasina told Chang that Bangladesh wanted to strengthen its cooperation with China, especially in the fields of economy, agriculture, and infrastructure. She also said that her government would continue working with Beijing on the Bangladesh, China, India and Myanmar (BCIM) Economic Corridor, which aims to increase trade and economic activity in the region. Chang said China wanted to "expand strategic relations with Bangladesh," including deepening bilateral cooperation and increasing military exchanges and personnel training in new equipment technology.
The visit followed indications that the Bangladesh government might be accommodating to economic and political pressures from India and Japan.
Observation
USA pushes other countries seeking some favors from Washington or NATO to absolute submission, by making them do exactly what the Pentagon-CIA-Neocons trio wants. India and Japan are doing exactly what USA wants in Asia. By insulting and belittling Pakistan after having misused it for terror wars in Afghanistan and elsewhere to kill Muslims, USA signals to India that it has wound up Pakistan ties in favor of 'terror victim' partner of USA.
The shifts and the intense international competition over infrastructure investment and other projects in Bangladesh show that every country in the region is being drawn into the maelstrom of war tensions created by the US drive against China.
India wants to seen as an ally of super power on terror gimmicks is understandable. Bangladesh dream of becoming important nation with US or Indian support is not genuine. Americans do not spend on others just for nothing.
The veto powers led by USA have increased the sale of terror goods to third world by escalating terror wars and unleashing world war propaganda. China just plays the second fiddle. New Delhi plays as official agent of USA for some false reasons.
Under conditions of sharpening geo-political tensions created by Washington's pivot, Bangladesh's ability to manoeuvre between the major powers to advance its interests is becoming increasingly limited. Bangladesh, like Pakistan, could lose its sovereignty if it also plays into US hands, willingly or otherwise.
Pakistan is striving enthusiastically to quell the COVID-19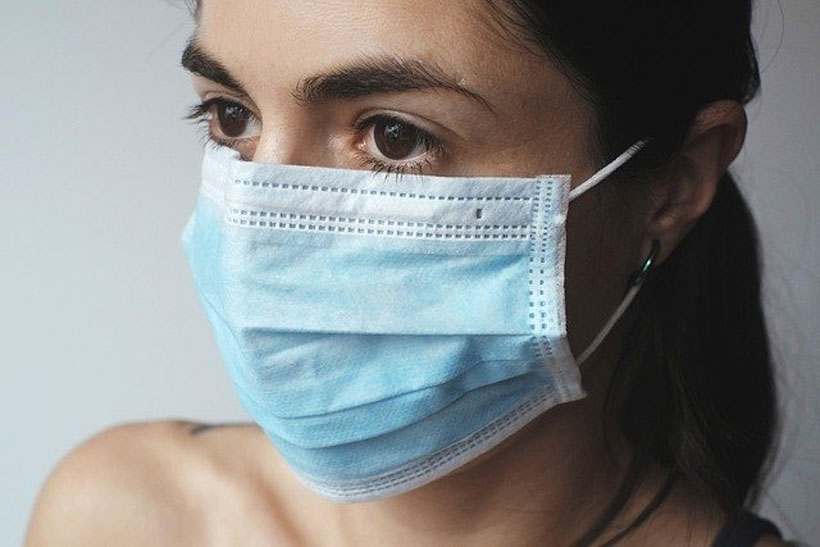 International cooperation has become necessary for the nations across the globe, to defeat the Coronavirus pandemic -an invisible enemy. For that, states are taking diverse measures ranges from domestic to international level, to win the war against the said disease. No doubt, big motives demand courage. Since observing the first coronavirus case in the country, Pakistan has been taking serious measures to deal with the COVID-19. Pakistan's response to the COVID-19 has been acknowledged as 'World's Best' by the country head of World Health Organization Dr Palitha Gunarathna Mahipala. She stated 'At a time when other countries were reporting cases, Pakistan was keeping the virus at bay, which is something quite praiseworthy'
In Pakistan, prime minister Imran Khan and his team are working enthusiastically to curb the menace of Corona pandemic. Recently, PM Imran Khan declared a state of emergency within the country and announced a multi-billion package to relief for the country's labour and unprivileged class. This big relief package was announced amid severe economic crises; at the time when the country is in great debt and looks for international aids and assistance to overcome the economic deficit. Surely, these measures would help the country to deal with the pandemic. For any government deal with any challenge is a big issue but stimulated and target-oriented efforts are to be needed to deal with its aftermaths. Let's hope for the best.
According to the latest to report, 1291 cases have been reported in the country in which 21 people has been recovered, while 9 cases could not survive. Although the reported cases in four-digits are presenting a huge volume, it is due to the continuous efforts of Pakistan's administration and paramedical staff, that the death is limited to the single-digit only. Most of the cases identified with the pandemic moved from abroad. The least number of pandemic transformations cases within the country is also representing the nation's seriousness to the precautionary measures. With all these facts, Pakistan is to be ranked with the countries which are rationally managing this microscopic virus.
Like the developed countries, the higher educational institutions within Pakistan, and their student councils are also working with great zeal and zest to help with poor families and daily wager class of the country. Each day these volunteer teams are distributing life commodities, food, COVID's precautionary essentials in the deprived areas of the county and spreading awareness the people through counselling sessions. Along with it, the bourgeoisie of the country, is also taking part in ration distribution drives throughout the country. Student societies based in Pakistan are also introducing online short certified courses on public health and civic educations to grace the youth with the basic health principle and precautionary measures and methods.
During this hard time, the role of doctors cannot be neglected. With the limited recourse, they are tirelessly working, to help the nations with the ongoing pandemic. Besides the tough duties and long-hour duties, the doctors are also offering their assistance in various community groups. Today (on Friday), a Salute Day was observed in Pakistan, to pay tribute to the exemplary efforts of the Doctors and Paramedic staff. People across the country shared their kind wish and prayers with them through social media.
Pandemics are always beyond the territorial boundaries. It never discriminates on the basis of religious, colour and socio-economy& technological developments of the states. It always spread due to un-identification, unawareness and incautiousness the precautionary measures.To deal with such challenges across the country and in the wake of the increasing number of positive cases, Prime Minister Imran Khan announced the establishment of task force named 'Corona Relief Tigers'. This workforce would also assist the government in mapping out the corona cases across Pakistan.
It would be hard for any country if it is to be look downed. Primarily, economies are infected by doing so.  Even the developed countries like the state like the United States, China, Germany and Japan would face severe economic crises if it does implement there for a long period. It is too early to predict what the situation of Pakistan would be after two weeks. To tackle with such economic challenges, the government has started to request the overseas Pakistani to donate in Pakistan, by stating "Right now, the Pakistani people are most in need of donations from abroad. I want overseas Pakistanis to deposit their money here so pressure from our foreign exchange reserves is relieved. This will be the fund that will pull the country out from these difficult time".Along with the government, civil institutions and the citizens, Pakistan's army is also actively taking part to contain the novel coronavirus.
SAARC against COVID-19: Is everybody in?
On 15th March, under the initiative led by Indian Prime Minister Narendra Modi, distinguished dignitaries of SAARC nations came together through a video conference and joined their hands to chalk out a common strategy to fight against the deadly COVID-19 in the region. They raised their concerns about the disease and shared possible preventive measures among themselves. This initiative received a huge appreciation both from member states and other parts of the world. Notably, SAARC leaders did not meet on a regional platform since after attending the 18th SAARC Summit. In 2016, the 19th SAARC Summit was scheduled to be held in Islamabad was later got canceled.
In the video conference, the Indian Prime Minister expressed his faith in regional cooperation. He proposed the establishment of an emergency COVID-19 Fund that can be utilized by any member states for meeting up their cost of immediate actions. India has made an initial offer of USD 10 million for this fund. Simultaneously, all SAARC members have made a significant contribution to this fund including Afghanistan (USD 1 million), Bangladesh (USD 1.5 million), Bhutan (USD 100,000), Maldives (USD 200,000), Nepal (USD 831,393.45), and Sri Lanka (USD 5 million). Pakistan is the only SAARC member that has yet not made any contribution to the fund (data is collected on 25th March 2020 from the website of SAARC Disaster Management Centre.
During the video conference, Pakistan Prime Minister's Special Assistant on Health Dr. Zafar Mirza made a remark on Kashmir that was howsoever unrelated to the mandate of the video conference. Article II of the SAARC Charter specifically mentions that "Cooperation within the framework of the Association shall be based on respect for the principles of sovereign equality, territorial integrity, political independence, non-interference in the internal affairs of other States and mutual benefit." Pakistan is an essential part of the SAARC region. It is a home for around 12% of the South Asian population. As of 25th March, it has the highest number of people affected by a coronavirus, that is, 887 in the region. This makes it more important for Pakistan to actively engage with the joint measures for the welfare and prosperity of the region.
There is a difference between politics and pandemic. Both of them should not be mixed at this juncture. Our development has been halted. Our movement has been restricted. Recently, UN Secretary-General António Guterres has also called for an immediate global ceasefire. We are not living a similar life, as we were a few months ago. This is a crucial time when countries should keep aside their differences and come together facilitating each other in the common fight against such global concern.
SAARC is aptly being utilized in these challenging times when the COVID-19 virus has already infected 1647 people and causing the death of 20 people from the region. The initiative aimed to discuss measures to contain the spread of COVID-19 in the region. SAARC is founded upon historical and cultural ties among its member states and advocates for a co-operation for the development of the region. Preambular paragraph of SAARC Charter specifically recognizes the commonalities within the region and provides for cooperation to:
"Aware of the common problems, interests, and aspirations of the peoples of South Asia and the need for joint action and enhanced cooperation within their respective political and economic systems and cultural traditions;"
It further provides, "Convinced that regional cooperation among the countries of South Asia is mutually beneficial, desirable and necessary for promoting the welfare and improving the quality of life of the peoples of the region; Recognising that increased cooperation, contacts and exchanges among the countries of the region will contribute to the promotion of friendship and understanding among their peoples;"
Similarly, Article I of the SAARC Charter provides the objectives of this Association that includes: "to promote the welfare of the peoples of South Asia and to improve their quality of life; to contribute to mutual trust, understanding and appreciation of one another's problems; to promote active collaboration and mutual assistance in the economic, social, cultural, technical and scientific fields". Indeed, SAARC can bring all members together and collectively overcome this pandemic. Also, the effective co-operation among its members can play a significant role in the success of this initiative.
On 26th March, SAARC Health professionals shall meet again to share their experiences and build up joint actions for the prevention and cure of the disease. It will be pertinent to observe the role of SAARC members in their collective fight against COVID-19. What advancements will be brought to its status after the eradication of this disease? How SAARC members will proceed jointly before the international community? These are a few questions that can be answered over time. Meanwhile, this initiative has provided a good opportunity for the region to strengthen its loose ties while fighting against COVID-19. The SAARC initiative on COVID-19 is making good progress. Member parties are significantly willing to cooperate. If everything goes well, SAARC could re-emerge as a significant voice in the global east.
SAARC Video Conference: Reclaiming the Humanness
The opportunity provided by crisis in the backdrop of worldwide emergency due to lethal Corona pandemic (Covid 19) has re-set the button to once again appreciate the values of human connectivity and to co-exist on March 15, 2020 in South Asia as well. A call by the Prime Minister of India, Narendra Modi in a bid to foster collective thinking amongst the SAARC countries after a hiatus of four years, was a welcome step responded enthusiastically by all the member states. Reclaiming the space essential for a multilateral or even a bilateral dialogue, particularly between Pakistan and India, scuttled by the protracted and historically generated acrimony, this nature's intervention has a lesson to learn from, as humans. It is a lesson needed much more than ever, against merciless encroachment allowed to the politics of might through arms race, nuclear supremacy and economic concentration. Already, the arrogance of nationhood has significantly destroyed the peace of the stressed habitat belonging to the South Asian region occupied by 3% of the world's landmass and 21% of world's population. The SAARC countries have even agreed to set up COVID-19 fund with India contributing an initial corpus of $10 million. All the leaders shared country situations and experiences in the aftermath of the outbreak of COVID-19, as well as measures taken by them to control the spread of the virus. They also recognized the need to analyze and address the long-term economic consequences of the COVID-19 pandemic in the region and continue with the consultation process through meetings at the ministerial and experts' level; identifying the Nodal Experts to take further action on the proposals discussed during the Conference; and formulating a comprehensive regional strategy against COVID-19 through the SAARC process and other appropriate steps.
South Asia has managed to resist the COVID-19 assault so far, given the vast region it covers but the unpredictability continues to loom. How long will this sense of cooperation and coordination prevail and help the nations of the region transition the defunct SAARC? It is direly essential to improve the immunity required to counter unprecedented challenges? How sustainable will these measures be in the absence of building confidence ruined so brutally over the years?
The Advisor to the Prime Minister of Pakistan, Dr.Zafar Mirza, in his address to the video conference of South Asian Association Regional Cooperation (SAARC),very pertinently pinpointed the member states; India, Pakistan, Nepal, Bhuttan, Sri Lanka, Maldives, Bangladesh and Afghanistan, and urged them to gear up its resources as a region to fight against the deadly virus collectively. However, while highlighting the core human issue, realizing the freedom of Kashmiris living in Indian Occupied Kashmir forcefully quarantined for more than 200 days is could be the first step of not only towards the humanness, but also would encourage the importance of unanimity. India itself was the first one to have taken the Kashmir issue to the world's international forum, UN, way back in 1958 while respecting the collective solution of the outstanding issues. The issue has taken an ugly curve due to India's non-compliance with the UN decision of holding plebiscite. Instead Kashmiris are suffering from worst denial of human rights by using the brutal mechanism of state terrorism. They are being constitutionally ripped off their demand for self-determination. More so, the exponential rise in communal progrom seen in the recent past has further exasperated the fear of non-secular behavior. The contradiction in the primary role itself along with the fancied or may be masquerated in a perpetual hypocritical policy already fractures the collective mechanism proposed by India itself. India needs to do more to initiate a human gesture.
Already, founded in 1985, the cooperative outcomes denied by the pain of non-socialisation of the member states particularly after the Uri attack, mainly initiated by India during the 19th SAARC Summit, which was to be held in Islamabad in November 2016; undermined the vitality of regional integration. In March 2018, during his visit to Kathmandu, Pakistan Prime Minister Shahid Khaqan Abbasi once again sought the help of Nepal, the chair of SAARC, to revive the organisation by convening the pending Summit in Islamabad. Pakistan has also solicited the support of Sri Lanka. Aimed at achieving peace, freedom, social justice, and economic prosperity by promoting a shared understanding, good neighbourly relations, and meaningful cooperation, improving the quality of life in the member countries by fostering self-reliance, promoting mutual assistance, and strengthening the relations has been a baseline objective. However, the mismatch between SAARC's ambitions and achievements has been unfortunately profound. Unlike the other regional forums like European Union (EU), The South East Asian Association of ASEAN etc,no tangible economic or political benefits have been realised by SAARC so far. It is mostly termed as a case of 'retarded regionalism'. Regrettably, the regional behavior of India has also not been very encouraging, since no initiatives have been portrayed by India to transcend the parochial politics with Pakistan as a co-member of Shanghai Cooperation Organization (SCO) unlike the other smaller states of the organization. In fact, the behavior had been on the contrary with continuing strategic offense. The resonance of surgical strikes, the pronounced offensive nuclear doctrines, the politics of diplomatic and economic isolation desired for Pakistan, all add more weight to the disrespect of peaceful co-existence rather than the cooperative and coordinated step. The re-buttoning of SAARC is a welcome opportunity and holds silver line, yet the journey holds massive ifs and buts for its structure to sway the temporariness in the call. The mechanism of this Regional Association has to be strengthened with more permanent sincerity.