Increasing geopolitical rivalry: China, India and Japan focus on Bangladesh
One of objective of 'Asia pivot' policy of USA has been to target China as a military ally of Russia and keep the Asian nations away from Chinese influence. Washington has been able to put pressure on Russia not to dominate the nations in Asia with military tie ups. In this respect, there is a stiff completion and even conflict among China, India and Japan to shift Bangladesh away from China.
Obviously USA backs its NATO ally Japan in its effort to bring Bangladesh to US control by investing more money than China does in Dhaka. USA has managed to coerce a shaky Sri Lanka looking for profitable economic ties with Beijing to move away from China and 'listen" to New Delhi by using the 'War crimes against Tamils' card. Since Sri Lanka is eager to save the state Singhalese war criminals, it also seeks help from Indian government that having failed in poll after poll in the country is seeking "helping" image abroad by inaugurating a cricket stadium in Colombo jointly by Indian PM Modi and Lankan President Sirisena.
China's investment in Sri Lankan port facilities was pushed back following the US-backed regime-change in Sri Lanka, which saw the removal of former President Mahinda Rajapakse at the January 2015 election and the installation the pro-US Maithripala Sirisena as president.
New Delhi, as a new "strategic partner" of Washington and rival of Beijing, now plays for America and claims that China is encircling India under its "string of pearl strategy." And in line with Washington's "pivot" against China, Japan is backing US provocations in the South China Sea and supporting the territorial claims of Vietnam and Philippines.
Japanese Prime Minister Shinzo Abe invited Bangladesh Prime minister Hasina to attend last month's outreach meeting during the G7 Ise-Shima Summit in Japan. Abe promised Bangladesh that he would release $1.5 billion this year from a $5 billion loan agreed during his visit to Bangladesh in 2014.
After cutting Russian influence, into size world over the US regime has been making strenuous efforts to contain China in Asia. By using his black background, Obama has played too well to cut Bangladesh and Sri Lanka from China funded projects and made India the alternative beneficiary.
China
China remains Bangladesh's main supplier of military hardware, its largest trading partner and continues to make large investments in the country. Since 2010 Beijing has supplied Dhaka with five maritime patrol vessels, two corvettes, 44 tanks, and 16 fighter jets, as well as surface-to-air and anti-ship missiles. Dhaka has also ordered new Ming-class submarines that will join the Bangladesh fleet later this year.
China is Bangladesh's largest trading partner and the cash-strapped Hasina government is seeking more investment from China. China has substantial interests in Bangladesh. It is already involved in upgrading Chittagong port and also won a $705 million contract for a two-lane tunnel under the Karnaphuli River.
Dhaka is highly dependent on Chinese investment. China currently has a $705 million contract to build a two-lane under-water tunnel connecting Chittagong port and Karnaphuli River Valley. In early May, the Hasina government also approved the $4.47 billion Padma Bridge rail link project. The Asian Infrastructure Investment Bank (AIIB), which was initiated by Beijing, recently granted a $66 million loan for two power distribution projects and the improvement of transmission lines in Bangladesh.
Chinese investors are also keen to shift labor-intensive industries, such as garment manufacturing, to Bangladesh in order to exploit its cheap labor. Bangladeshi wages—in manufacturing and non-manufacturing sectors—are less than one-fourth of those in China and half of that in India.
Impact of Asia pivot on Bangladesh
Like the port at Hambantota in Sri Lanka and Gwadar in Pakistan, Sonadia was to be part of Beijing's "string of pearls" strategy—a series of Chinese-funded port facilities across the Indian Ocean to safeguard its shipping from the Middle East and Africa. China is heavily dependent on these sea lanes for importing energy and raw materials.
Thus Bangladesh has become the focus for increasing geo-political rivalry between China, India and Japan—the latter two backed by the USA. Recently, Chinese investment bids in Bangladesh reportedly have been outflanked by Indian and Japanese corporations over port and power plant projects.
In line with Washington's "pivot" to Asia, India and Japan are attempting to undermine Chinese influence throughout the region. Under pressure from the USA, India and Japan are attempting to undercut the relations between Beijing and Dhaka.
Obviously on instruction from the White House, Indian government is attempting to strengthen political relations with Bangladesh and undermine Chinese influence. The India government's interest in Bangladesh is part of its "Act East policy," which is backed by the US and aimed at aggressively promoting its interest in South East Asia and the South China Sea. Transit routes through Bangladesh would provide a direct land route from India to Burma and South East Asia.
Indian PM Narendra Modi visited Dhaka last June and signed agreements with the Hasina government, including a deal to end a four-decade border dispute between the two countries. The Land Boundary Agreement demarcated borders and river water sharing between the two countries. Modi also promised a $2 billion line of credit and the release of a previously agreed $800 million. A total of 22 agreements were signed, including on maritime security and the establishment of special economic zones in Bangladesh.
Indian businessmen attending the Bangladesh Investment and Policy Summit in Dhaka in January promised to invest over $11 billion in various infrastructure projects, including a gas pipeline from the Indian state Orissa to Bangladesh and an LNG power plant.
According to media reports, India's state-owned Bharat Heavy Electricals Limited (BHEL) is soon to sign a $1.6 billion power station construction contract with Bangladesh after undercutting China's Harbin Electric International Company. The 1,320MW thermal power station will be located in Khulna district, southern Bangladesh. It would be the largest foreign project by an Indian power company.
The BHEL agreement further highlights India's efforts to undermine Beijing's economic and strategic influence in Bangladesh and throughout South Asia, as part of Washington's "pivot" to Asia, directed at undermining China and preparing for a possible war.
Deep sea port
Bangladesh industry has grown rapidly over the past decade but the country does not have a deep-water port. Recent years has seen intense competition between India, Japan and China for various seaport contracts in the country. Bangladesh lacked a deep-water seaport because many powerful players are pushing for too many contending plans.
India was concerned that the planned Sonadia port would have increased China's presence in Bay of Bengal and is close to India's Andaman and Nicobar Islands. This low-lying and mostly uninhabited archipelago of 572 islands is strategically important for India, housing several military bases and surveillance and monitoring stations. India's Tri-service Andaman Nicobar Command was created in 2001 at an estimated $US2 billion to safeguard India's interests in the region. Facilities on the islands monitor shipping through the Malacca Strait.
Bangladesh had previously agreed to assign the Sonadia seaport development to China. However, Hasina did not sign the scheduled agreement when she visited Beijing in 2014 because of pressure from the USA and India. Japan would build a new port in Matabari, a few kilometres away from Sonadia. Beijing said it wanted to develop another port at Payra. Last month Bangladesh, signed a contract with a Dutch company to build the Payra port.
China had carried out extensive feasibility assessments and agreed to provide 99 percent of funds to build Sonadia near Chittagong, the country's major port. When Bangladesh PM Sheikh Hasina visited China in June 2014 it appeared likely that a deal on the multi-billion project would go ahead. While no agreement was signed, Chinese state media reported that "both sides expressed willingness to have further negotiations." Bangladesh, however, later admitted that the port deal would not proceed because "some countries, including India and the United States, are against the Chinese involvement."
The Indian media has reported the power station deal as a "second setback" for Beijing, following the failure of a long-planned Chinese deal with Bangladesh to build the huge Sonadia deep-sea port. It became clear last July that Bangladesh was moving to shelve the proposed Sonadia port after it signed an agreement with Japan to build a deep-water port in Matarbari, just 25 kilometres from Sonadia.
In 2005, US Defence Secretary Donald Rumsfeld said that China's plans for Chittagong harbour were part of Beijing's "string of pearls" that also involved a Chinese-built port at Gwadar in Pakistan, and facilities in Myanmar, Cambodia and the South China Sea.
Bangladesh's Hasina government decided to build another port in Payra, to the west of Chittagong and much closer to the Indian coastline. While the project was first announced in 2013, the bill to establish the port was passed by the Bangladesh government on March 2. Dhaka is also considering an Indian proposal to build the $15.5 billion project. India's shipping ministry warned that if New Delhi "does not take a call on the project, then the Chinese government could step in and develop it for their own commercial and strategic advantages." China and some European governments have already expressed interests in the project.
New Delhi is currently building a transit route to the northeast of India through Bangladesh using rail, road and waterways. The northeastern states of India are currently connected by a narrow stretch of land, the Siliguri Corridor or Chicken's Neck.
Chinese panic
Under pressure from Washington's "pivot" against China and India's integration into this increasingly provocative geo-strategic policy along with the expectations of great benefits form USA, Dhaka appears to be distancing itself from Beijing.
However, comprehending the new situation of USA-China rivalry and Indian role, Bangladesh is eager to expand the chances for benefits from all possible sources and it does not oblige USA and India against China.
Chinese Defence Minister Chang Wanquan's recent high-profile trip to Bangladesh May 28–30 further highlights the intensifying geo-political rivalry in the region. Chang, who was accompanied by a 39-member delegation, met with Prime Minister Sheikh Hasina, President Abdul Hamid and senior defence officials, including the Bangladesh army, navy and air force chiefs.
Hasina told Chang that Bangladesh wanted to strengthen its cooperation with China, especially in the fields of economy, agriculture, and infrastructure. She also said that her government would continue working with Beijing on the Bangladesh, China, India and Myanmar (BCIM) Economic Corridor, which aims to increase trade and economic activity in the region. Chang said China wanted to "expand strategic relations with Bangladesh," including deepening bilateral cooperation and increasing military exchanges and personnel training in new equipment technology.
The visit followed indications that the Bangladesh government might be accommodating to economic and political pressures from India and Japan.
Observation
USA pushes other countries seeking some favors from Washington or NATO to absolute submission, by making them do exactly what the Pentagon-CIA-Neocons trio wants. India and Japan are doing exactly what USA wants in Asia. By insulting and belittling Pakistan after having misused it for terror wars in Afghanistan and elsewhere to kill Muslims, USA signals to India that it has wound up Pakistan ties in favor of 'terror victim' partner of USA.
The shifts and the intense international competition over infrastructure investment and other projects in Bangladesh show that every country in the region is being drawn into the maelstrom of war tensions created by the US drive against China.
India wants to seen as an ally of super power on terror gimmicks is understandable. Bangladesh dream of becoming important nation with US or Indian support is not genuine. Americans do not spend on others just for nothing.
The veto powers led by USA have increased the sale of terror goods to third world by escalating terror wars and unleashing world war propaganda. China just plays the second fiddle. New Delhi plays as official agent of USA for some false reasons.
Under conditions of sharpening geo-political tensions created by Washington's pivot, Bangladesh's ability to manoeuvre between the major powers to advance its interests is becoming increasingly limited. Bangladesh, like Pakistan, could lose its sovereignty if it also plays into US hands, willingly or otherwise.
The U.S Lauded Pakistan's Assistance in Fighting COVID-19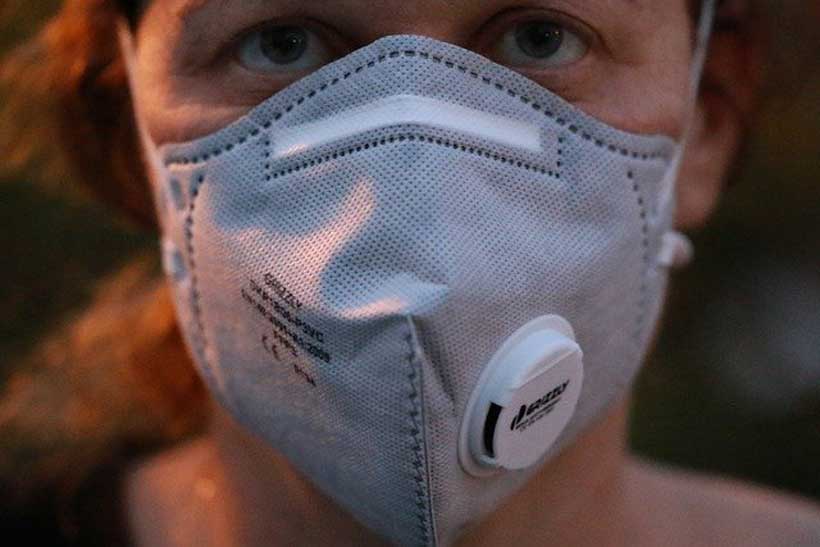 The United States has thanked Pakistan for its donation of protective gear and surgical masks to support the fight against coronavirus. In a Tweet, the US Secretary of State Mike Pompeo appreciated Pakistan's goodwill donation of surgical masks and protective suits to the Federal Emergency Management Agency. He said this delivery is a symbol of Pak-US solidarity in the fight against COVID-19 and termed it a "partnership for the prosperity of the two countries."
Meanwhile, the US Assistant Secretary of State for South and Central Asia, Alice Wells, in her tweet, also expressed gratitude to Pakistan for the goodwill donation. She said our countries' health partnership and the coordinated response would help defeat this virus and rebuild our prosperity.
Earlier, the consignment of Personal Protective Equipment from Pakistan via a C-130 flight from Islamabad landed at Andrews Air Force Base, Maryland. The equipment was also handed over to the US Federal Emergency Management Agency for onward delivery to the US armed forces.
Pakistan values its Seven Decades-long friendship with the US. Although, it is meager Medical Supplies, yet as a token of friendships values a lot. Pakistan is also facing a huge challenge of the outbreak, and the rapid growth is alarming in Pakistan. Nevertheless, Pakistan is a responsible nation and always willing to share its part of responsibility in any part of the World. Either it is a natural disaster or warlike disaster, Pakistan always played its role on the front line as a volunteer. Pakistan is a country with the highest number of philanthropists per million population.
The US was one of the few first countries that recognized Pakistan in 1947 after getting independence from British rule. Pakistan was a close ally with the US in the cold war era and the Afghan War. Pakistan was a frontline ally with the US in its War on terror. Pakistan enjoyed non-NATO close ally status. Definitely, Pakistan was also beneficiary of US AID and assistance. Either it was on Economic front, or S&T, Defense or Education, Military or civilian, Agriculture or Industry, almost all areas witnessed the US assistance in the past. The US is a major trading partner with Pakistan too.
Pakistan has no objection if the US changed its priorities and aligned itself with India. The US is aiming to strengthen India to counter China, but India used all of the American assistance to counter Pakistan. The US may keep balance and restrict its assistance to India to a condition not to use against Pakistan. There can be designed a monitoring and tracking system to check that American assistance is not used against Pakistan directly or indirectly. A close monitoring system may be deployed on India and verifiable by any third party. I believe "there is the way if there is a will."
Prime Minister Imran Khan is a visionary leader and peace-loving in nature. His declared-policy to be a partner in peace with any country in any part of the World is well appreciated widely. Pakistan was a victim of the Afghan War for the last four decades and learned a bitter lesson. War means disaster; War means a net loss of human lives and economy; War means no victory for either side. Pakistan will be no longer partner wth any one in War with any country.
Pakistan's strategic location, where it connects almost half of the World and at the major trade route – Middle-East to rest of the World, is vital for maintaining peace and stability of this region as well as the whole World. Pakistan is a nation of 220 Million, with its 70% population of youth under the age of 40 years. Pakistan is a resilient nation and can survive under any circumstances.
Pakistan wanted to keep traditional friendship with the US and strongly wish an early resumption. Pakistan wanted to contribute its potential to global peace and stability. In the past, especially in the 1950s, 1960s, and 1970s, Pakistan kept close alliance with the US while maintaining its strategic relations with China. I hope the US may not object to Pakistan's strategic interest with China or Russia while restoring traditional friendship with Pakistan.
The Need for Pakistan's Digitalisation Policy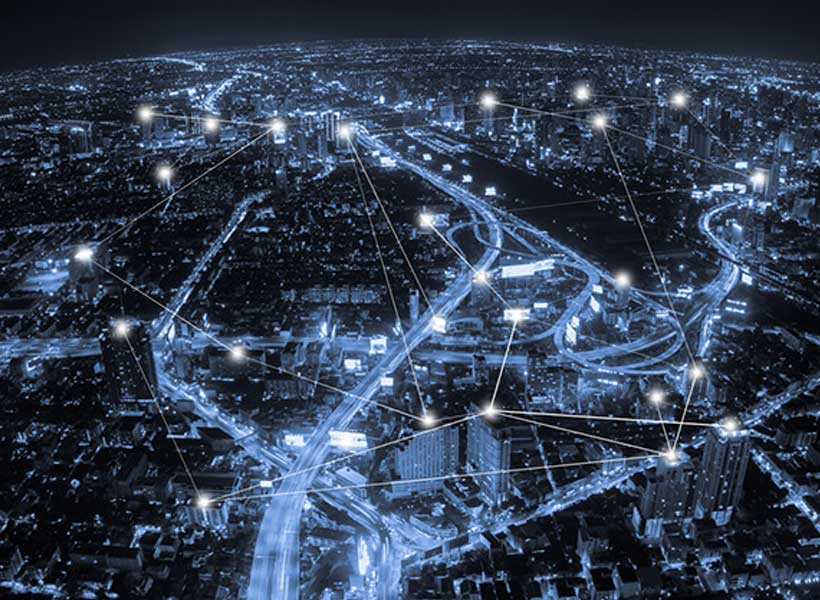 Change is the only constant and one has to keep evolving through new trends in order to compete with the changing dynamics of the world. There is no denying the fact that any country's economic growth is now directly linked to one factor i.e., adoption of information and communications technology. The adoption of digitalisation is the new reality where majority of population has access to mobile phones and internet than to basic necessities of life. Digitalisation is not a choice, it is the need of the hour, therefore, the governments are now determining their policies and strategies for digitalising every sector, to promote and strengthen their socio-economic fabric.
Keeping in view the current scenario, the COVID-19 has had a major impact on almost all socio-economic sectors, the digital world has never been more important than it is today, Digitalisation is the new normal where consumers are buying everything online whether it is to buy groceries and essentials or to socialise and virtually reach with friends and family. During this critical time, many of these adoptions will persist long even after the situation has stabilised.
Globally countries are adopting new ways through digitalisation to ease the life of their citizens by providing them with improved and rapid amenities. The access to free internet services made it possible to pave the way for effective digitalization. An exponential increase is observed in the number of internet providers and consumers which demonstrates that the world is adapting with the concept of digitalization. It is witnessed that the developed countries has already shifted all their services from the outdated ways to online portals to facilitate the masses. In recent years, Pakistan is also evolving its IT sector promptly by introducing the latest technological mechanisms in the country.
The present government has taken up the task to digitalize the entire country and is working hard to create an e-governance system to bring down corruption, to ensure accountability process and also to augment the productivity in the country. The government has been taking great strides in the advancement of technology- from the Mohafiz app to digitizing the Postal service and the introduction of Tax Asaan mobile app which provides taxpayers with quick access of verification features like active Taxpayers list (ATL), NTN/STRN inquiry and exemption certificate etc. and many more. The PTI government has been proactive in the inclusion of technology within various segments and has also launched the online FIR system where people can submit their complaints online, and will be facilitated by government officials.
Nevertheless one might assume that digitalisation and government don't blend,but in reality this fusion is helping the government agencies and officials to represent their agendas and administrative progress directly to the people through social media platforms (Twitter, Facebook, Instagram etc.).Perhaps the defined role of government social media accounts is to serve as a source of unrestricted updates. This includes everything from present initiatives to upcoming policy reforms and breaking news. Therefore, news should be a foundation of your content strategy as a government account. For instance, we are currently seeing social media crisis management in action for government organisations, including real-time updates in response to COVID-19. This illustrates that social media actually serves as a first hand source of information and provides people with timely updates. This is the brilliance of digitalisation and government that the voters and opposition are already there and the government has only one job that is to publish content which engages the attention from the public. This also suggests educating your followers by clarifying potential misinformation, keeping in view the fact that how quickly fabricated content can spread through social media, the government accounts serve as an important source for authentic information.
Statically, as per Pakistan's Digital2020 Report, Feb 2020: there were 76.38 million internet users in Pakistan in January 2020 which illustrates that the number of internet users has increased by 11 million (+17%) between 2019 and 2020 and internet penetration in Pakistan stood at 35%. As far as the social media users in Pakistan are concerned, the number has increased by 2.4 million (+7.0%) between April 2019 and January 2020 which shows that there were 37.00 million social media users in Pakistan in January 2020 and the penetration rate stood at 17%.The source of this penetration depends widely on mobile connections in Pakistan. Reportedly, there were 164.9 million mobile connections in Pakistan in January 2020. The number of mobile connections increased by 9.6 million (+6.2%) between January 2019 and January 2020. Surprisingly, the number of mobile connections in Pakistan was equivalent to 75% of the total population in January, 2020.
With these growth trends projected to persist in the future, Pakistan is dire need of a comprehensive 'Digitalisation Policy'. There should be a policy that must be implemented in its true spirits, and the government should devise an efficient monitoring mechanism to evaluate the vitality of that policy.
South Asia: A COVID-19 Outlier?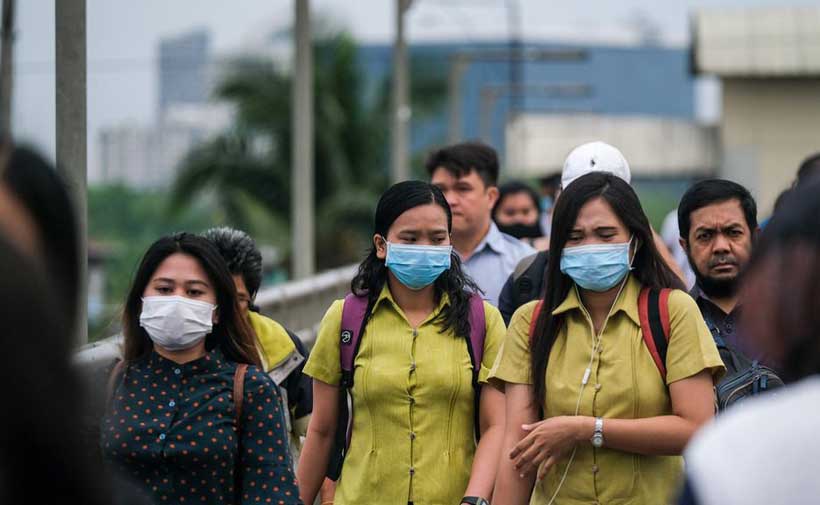 International observers remain baffled at the rate of spread and impact of Corona on one of the most populous regions in the world. South Asia is home to more than a 5th of the world's population. As is the case with other trends related to Corona, it is still not clear why the virus did not see the surge in the region that was experienced in other parts of the globe.
South Asia had been deemed as the perfect hotbed for the Coronavirus. It is densely populated, has poor public health institutions, and is geographically close to China, where the virus originated. Its people are also affected by severe levels of poverty, malnutrition, and hunger. While the countries share a similar heritage, the region happens to be one of the most poorly connected in the world, owing to bad road networks and toxic bilateral relations between some of the countries.
Despite strict guidelines from respective governments, social distancing norms are incompatible with South Asian society. It is a privilege only the elite can afford, as a vast majority of the people live in close proximity with their family members. The region also comprises of fairly religious societies, and governments have faced challenges in the prevention of congregational worship. In Pakistan, Khan was severely criticized for allowing communal prayer during the month of Ramadan.
It can be argued that the relatively lower numbers can be accounted for by low testing rates but if the health care systems in these countries had been choking up, it would have been very difficult to hide.
India, the economic giant in the region, can boast of imposing the strictest lockdown in the world. While the fatality rate is increasing with every passing day, the number of deaths is nowhere near that of Europe or the US. Migrant workers paid a heavy price for the lockdown, which was announced without prior notice, leaving millions displaced. The economic cost of the lockdown has been astounding, as an estimated 122 million Indians lost their jobs in April alone. India's unemployment rate is now at a record peak of 27.1%,
Similarly, in Bangladesh, researchers from Dhaka University predict that around 15 million people from different sectors will become unemployed in the country due to slowdown of businesses. Meanwhile, in Pakistan, the Federal Minister for Planning and Development, Asad Umar, predicted that around 18 million people might lose their jobs as a result of the lockdown.
Modi and Khan have recently eased lockdowns in India and Pakistan respectively, in spite of increasing cases, as they expressed concern for low-income groups and daily wage earners in their countries. Their concerns regarding their economies may be well-founded. According to a recent Yale study, social distancing measures may be more effective in saving lives in higher-income countries. Whereas, in lower-income countries a complete lockdown may be counterproductive, significantly increasing the economic costs. Economic benefits generated by social distancing are estimated to be 240 times larger for the United States, or 70 times larger for Germany, compared to the value created in Pakistan. The value of savings would be 59% of the GDP for the US, 85% of the GDP for Germany as opposed to 14% of Bangladesh and 19% of India's GDP.
There are several theories about the conservative spread of the virus in South Asia. None of them have been substantiated as yet. It could be that the pandemic was taken more seriously in these developing economies because there was an acceptance of the fact that they weren't well equipped to deal with the crisis in case it hit them with full force. Some experts credit the warmer and humid climate of the region to have kept the spread of the disease in check. Others are talking about the protection offered to South Asians by the vaccine for Tuberculosis, BCG and possibly a weaker strain of the virus in this region.
One of the more plausible explanations for this trend seems to be the extremely young population of the region. The average age of an Indian is 26.8 years. The number is less than 25 years in Bangladesh, Nepal and Pakistan. In contrast, the average age of a citizen is 45 in Italy and above 40 in Germany, France and the UK. According to the Yale study, Populations in rich countries tend to skew older, and so the mortality rate is expected to be higher in those countries, in spite of the disparity in healthcare capacity.
According to Jacob John, a virologist from India, it is not sensible to compare the situation in South Asia with Europe yet, as the region is over a month behind in terms of timeline. Therefore, the April of Europe should be compared to June in India. The epidemic is developing in different countries at different rates and it has not yet reached its full maturity in the region.
There is little doubt about the fact that Covid-19 represents one of the greatest challenges for global leaders of our times. Policy has to evolve constantly according to the trajectory of the virus in the concerned country. The choice between lives and livelihoods can never be an easy one to make.
While it's too soon to declare any country's approach a success, it can be acknowledged that South Asian countries enforced stringent lockdowns at a relatively early stage compared to many in the West. However, locking down for over a month hasn't necessarily slowed down the spread of the disease and the reversal of restrictions could lead to spikes in rates of infections. This in tandem with increasing economic constraints makes it a complex dilemma for policymakers. As the virus is yet to peak in the region in the coming months, the real challenge for the leadership lies in expanding their capacity to deal with the worsening situation.