US Senate blocks military aid to Pakistan
America has been punishing Pakistan in all possible ways, pushing it to too far and possibly in order to appease cash rich New Delhi. Washington wants India to shed both Russia and China as arms suppliers and in their place accept US conditions for the sale of terror goods and related military equipment and supporting Indian case for Kashmir.
Indian PM Modi's repeated trip to Washington seem to have played disastrous role in creating a sort of wedge between the 'traditional allies" USA and Pakistan – the joint strategists and combined script writers to invade Afghanistan.
Americans have to be ever grateful to Pakistan for staunchly backing the NATO attack on an Islamizing Afghanistan on the mere pretext of searching for one Osama bin Laden of Saudi Arabia who was supposedly involved in Sept-11 in USA- the super power with highest possible remote technology, latest radar mechanism and surveillance capacity which would not have allowed a stranger coming to the airport runways and lifting his choicest airplanes and then coolly hitting his targets in the USA.
Washington created a fairy tale with Osama as the magic hero and made the entire world believe the Osama story as real incident. In order to give credit to the Bush fantasy, USA very tactfully used Pakistan and Saudi Arabia to let the world take the fairy tale as reality and terrorism became the favorite theme of western corporate media lords.
In supporting US led NATO war on Afghanistan, Pakistan lost people, resources, and even sovereignty while the USA successfully made Islamabad not only a safe sanctuary of NATO state terror gangs, targeting Muslims in and around but also a weak entity, a semi-slave nation to beg aid from USA for the services and sacrifices made to back the imperialist US bosses.
After having completed the destabilization of both Afghanistan and Pakistan, American government now wants to punish Pakistan to appease India for money. Pakistan has now to stand not only the loses but also insults form US lords.
Indo-Israeli lords pay huge money to select media lords for not publishing anything objectionable to their governments and also not in praise of them. These media lords reject anything that is not hailing India and Israel not as neo-colonialist masters but, alas, as emerging super powers. That is the power of bribe money.
America continues to pump in money and terror goods to Israel for nothing in return expect bad name, but Americans question the logic in giving aid to Pakistan which saved the military and prestige of America. Now US senate questions the 'reliability' of Pakistani terror help and coerces the government in Islamabad to keep killing Muslims and help reduce the global Muslim populations as part of goal of anti-Islamic nations.
Interestingly, the US senate, where the paid lobbyists for Israel and India, are very strong, asks the president of country not to recommend even for the routine aid for Pakistan. Ignoring concerns of the White House, the US Senate has moved to block US $300 million military aid to Pakistan unless the Defence Secretary certifies that Islamabad is taking "demonstrable steps" against the Haqqani Network and others. US leaders now know the Sept-11 was a hoax and the NATO war on Afghanistan was a total farce but costly exercise. US Senate, like India, now considers Pakistan as a terrorist state in order to escape punishments for the crimes committed in Pakistan by the Pentagon-CUA duo led NATO forces on behalf of US Congress and Senate.
The Senate action forms part of the National Defence Authorization Act (NDAA)-2017 passed by the Senate 85-13 votes on June 14. Notably Defense Secretary Ashton Carter is yet to give the necessary certification to Pakistan for a similar legislation passed by the Congress last year under NDAA-2016.
As a result the Pentagon has not been able to release US $ 300 million of Coalition Support Fund (CSF) to Pakistan for the fiscal year 2015-2016 ending September 30 this year. However, the Senate version of the NDAA differs with that of the House, which calls for blocking US $ 450 million of the US $ 900 million US aid to Pakistan in coalition support fund.
The Senate version has reduced both the figures respectively to US $ 300 million and US $ 800 million. Ahead of the Senate voting on NDAA-2017, the White House had opposed any such move. "We share concerns regarding the threat posed to our forces and interests in Afghanistan by the Haqqani Network, and we continue to engage with Pakistan at the highest levels regarding the need for concerted action specifically against the group," the White House said in a statement on June 8.
The restriction imposed by the Senate would unnecessarily complicate progress in US-Pakistan bilateral relationship on this issue and would limit the Secretary of Defense's ability to act in the US national security interest, the White House said. The White House had made similar objection to the House version of the National Defence Authorization Act.
America now may not require Pakistan and it is using India to contain China and Russia as part of Obama's Asia Pivot strategy. An innocent looking Obama plays very safe as elections are due shortly for the next president and votes of blacks, minorities, including Indians are important for Democratic Party.
Capitalist-imperialist regime in Washington tries to isolate Pakistan and promote India in its place because India gives money to USA as service charges for supporting Indian case on Jammu Kashmir while Pakistan tales money from USA as service charges.
Capitalists run politics only for profits.
India may attack Pakistan under false flag operations
Prime Minister Imran Khan once again stressed that India is gearing up for false flag operation to divert the entire world's attention from the genocide it is committing in its part of Jammu & Kashmir.
India is accustomed to attacking Pakistan on lame excuses to divert world attention to its crimes. Last year, in February, using the self-designed Pulwama incident, committed surgical strikes deep into Pakistan. Just after the hours of Pulwama incident, without conducting any inquiry or collecting evidence, the Indian Prime Minister blamed Pakistan and threatened with surgical strikes. Pulwama was pre-planned and used as a lame excuse only. A similar trick can be repeated by India again.
In fact, India is facing a massive economic crisis, internal insurgencies, mass-protests, ethnic divides, and religious discrimination. Poor agriculture declined Industrial output, and lack of economic activities, the country is facing enormous challenges.
Due to its poor records of Human rights and religious discrimination, the world reaction is intensified. Human rights watch's reports, or the US commission on religious freedom's story, or EU reports, all are condemning India. Islamophobia has distanced India from the Muslim world too. India is facing isolation internationally.
Having disputes with all its neighbors, India is under immense pressure. Indian territorial disputes with Nepal had taken a new turn, when Nepal issued a new Map, showing its whole territory, parts of Indian Occupied territories too. Amended Citizenship Act may impact two million Muslims and may face deportation to Bangladesh, and water disputes make two countries (India-Bangladesh) enemies. With Mayanmar, territorial disputes and refugee issues also made odd-relations between them. By supporting Tamil insurgents, India spoiled its relations with Sri Lanka. Over-interference in domestic politics, its ties with the Maldives soared. The Illegal occupation of Jammu & Kashmir, Gurdaspur, Juna Ghar, is the real cause of tension between India and Pakistan. Denial of right of Self-Determination of Kashmiri people for seven decades and non-implementation of UN resolutions passed in 1948 on Kashmir are genuine concerns for Pakistan. Frequent violation of line of control and cross-border terrorism is a matter of serious attention. Indian occupation of Chinese territory and border clashes are getting severe recently. India hosts the Dalai Lama's exiled government of Tibet, and openly opposing BRI is causing discomfort between two countries. The over-tilt toward the US and Indian attempts to compete and contain China may be a genuine issue of concern for Beijing.
The recent tension with Nepal and China may become a catalyst, and India makes another false flag operation against Pakistan. India is using spy-drones against Pakistan, one of such was shot down by Pakistan 650 meters inside Pakistani territory.
Indian frequent violations of Line of Control (LoC) and cross border terrorism, are the tools to incite Pakistan and force to a full-fledged war.
Pakistan is in the hands of visionary leadership, and the people of Pakistan are peace-loving in nature. Pakistan has been observing restrains and patience because we know the consequences of war, especially when both India and Pakistan are nuclear states and posses enough piles of weapons to eradicate each other. If India is crazy, we are not.
It is an appeal to the international community to intervene and force India to cool down its war-craze. UN and P5 may notice an aggressive Indian attitude toward all its neighbors, especially with Pakistan. Timely intervention may avert a big disaster.
However, our love for peace may not be mistaken as a weakness. If war imposed, Pakistan is in a position to surprise India. We did surprise India last year on 27 February and can surprise in a much stronger way if a situation arose in the future.
Afghan Peace Process and Indian Involvement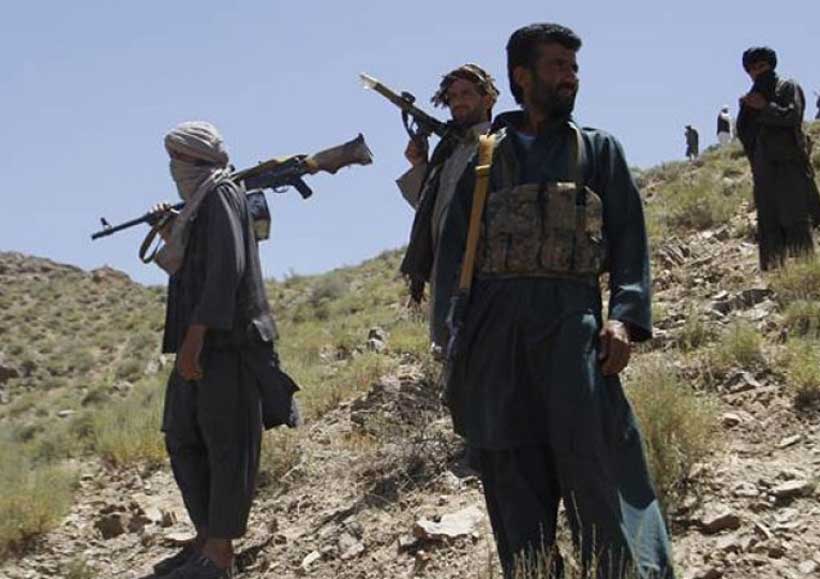 The Afghan peace process initiated in 2018, marred with episodic halts, finally witnesses an agreement between the US and Taliban on February 29, 2020, in Doha. Both signatories Taliban and the US agreed to some core conditions and compromises to be made. Afghanistan, a land known as the Graveyard of Empires has become a huge quagmire for the US forces and now even after 18 years of war they are still nowhere close to defeating the Taliban. Eventually Taliban had to be accommodated in the US strategy for Afghanistan. The Taliban are still stronger on the ground. There have been occasions even after the deal when Taliban were found to carry out attacks to show off their military strength and presence. This sends out a message to the US that a reduction in violence may not be confused with complete termination of attacks. Taliban being fully aware of their limitations as a disciplined troop, realize it would be hard for them to bring back their militia into the region if peace process doesn't settle desirably. Geographically Afghanistan is at the crossroads of Central Asia and South Asia and is also bordered with Middle Eastern states. Such geographical presence makes everything happening in Afghanistan reach a dozen of adjacent countries with great intensity and magnitude. Recently concluded agreement in February this year has offered a world to witness a historic moment in which parties at dispute are finally making adjustments to end this protracted war. This agreement will have far reaching impact on many regional countries which will be compelled to respond according to their interests and likely benefits.
Most recent development in the Afghan Peace process is the induction of a "Power sharing Deal" between Ashraf Ghani and Abdullah Abdullah. The power sharing deal is a political settlement wherein both Ghani and Abdullahare looking forward to sharing the burden together in a hope to pave a path to peace, improved governance, human rights, laws, values eventually moving towards successful materialization of Afghan Peace Process to have stable Afghanistan.US secretary of state Mike Pompeo also supported this political settlement to end the conflict. In the meantime, Secretary-General of NATO Jens Stoltenberg applauded the deal between Ghani and Abdullah.
This however wasn't an easy feat. US had to nudge the naysayer: India in this case;for its negative and its covert activities to derail the peace process. India finds a stable Afghanistan unfavorable to execute its illicit activities and propaganda. There would be less chances to exploit the soil of Afghanistan for its vested interests. Zalmay Khalilzad, the US Special Representative for Afghan Reconciliation had a meeting with India's External Affairs Minister, S Jaishankar in New Delhi and conveyed the firm message for India to shun its anti-peace role in Afghanistan. Chief Negotiator of Taliban, Abbas Stanikzai also criticized India stating "India has always played a negative role in Afghanistan. India supported traitors in the country." Such Taliban sentiments are prevalent but rarely expressed. Afghan government/NDS and RAW has consistently opposed peace with the Taliban as both stands to gain from discrediting the Taliban. Therefore, depicting Taliban as violent and active propaganda showing them as unreliable to firmly handle the evolving situation, serves Indian interest. Coupled with all this, a delayed withdrawal of US troops and attacks still being carried out in Afghanistan fueled the violent situation to the relief of spoilers of peace that want to see the peace deal completely derailed.
India's Afghanistan policy is very much Pakistan-specific. India doesn't want peace in Afghanistan because unrest on Pakistan's western border makes it doubly challenging for Pakistan to secure its borders on two fronts. India backed anti-separatist elements get free flow across the porous Durand line into Baluchistan. This is the very reason India never favored a peaceful political settlement between Taliban and Afghan government. Some Indian analysts such as former Foreign Secretary Shyam Saran openly argue that Indian policy should aim at preventing complete Taliban takeover of Kabul, provoking Taliban towards a broad-based government.
While India remained active in hampering the peace process, globally Pakistan's key role in the entire peace process has been highly appreciated. Zalmay Khalilzad US Special Representative for Afghanistan Reconciliation praised Pakistan's efforts for the deal. Moreover, Pakistan's role in the peace process is also recognized by Russia, China, and the Afghan Taliban. Pakistan has made several efforts to bring the Afghan Taliban to the negotiating table with the US which eventually resulted in the much awaited peace agreement and has become a ray of hope for the stability of Afghanistan and region as well. There is no doubt this peace deal is in the interest of Pakistan and peace of region because stable Afghanistan means stable Pakistan. Moreover, there are now brighter prospects for lesser clashes near Durand Line between Pakistan Armed Forces and Afghan Forces .Afghan forces have been time and again attacking Pakistani forces near the Pak-Afghan border. It is hoped that the new political regime will also help in maintaining border peace between the two neighboring countries. However, one has to keep looking out for possible Indian mischief as it doesn't want peace to prevail in Afghanistan.
World Must React to Hindutva Terrorism
The Hindu ideology has transformed into the crude discourses of anti-Muslim platitudes and therefore, existing language of local stereotypes in India has been reinforced with modern offensive terms of intolerance especially against minorities. Since the beginning of the twenty-first century, Hindu nationalism has erupted as a dominant power and this power has been executed by rightwing forces to implement the agenda of ideology based on Hindutva. V.D. Savarkar in 1923, used this term to accentuate that Hindutva was not synonymous with Hinduism. Hindutva is a racial ideology to establish Hindu identity while disposing of Indian nationalism in favour of Hindu nationalism. Hindutva's aspiration is not only restricted to the ballot box, but its magnitude has also started to fabricate societal bondage in India. Through its offensive means "Hindu Renaissance" has made inroads into schooling, developmental initiatives, business activities, community, and virtually every other area of public life. What has transpired is that Hindutva has been growing and expanding well beyond the traditional sphere to explicitly or partially linked organizational network of its militant wings like Rashtriya Swayamsevak Sangh (RSS).
Hinduism is considered to be a nonviolent faith but unfortunately, racists mindset of Hindutva activists, who just perceive the material aspect of religion, exploited this faith. The aim of Hindutva is to create Hindu political dominance over non-Hindus through violent means while reducing demographic aspects of minorities to second-class citizens. Hindutva has embodied in the financial, social and cultural realms of India and its most influential incarnation is the sphere of radicalism and militancy. Signature activities of militant Hindutva include violence such as deliberate anarchy; the closure of 100 churches in 2018;the bomb blast of Samjhauta express; the anti-Muslim genocide in Gujarat 2002; thousands of deaths during anti-Sikh pogrom in 1984; vicious assaults on lower caste Dalits and the brutal death of India's revolutionary leader Gandhi. Despite having strong evidence in most instances, victims of such crimes mostly avoided the repercussions of their acts. Now Indian society has accepted the alteration of glorifying Hindu extremism. The most prominent instance is two times election victories of the current Indian Prime Minister Modi, who was the driving force behind the 2002 anti-Muslim pogrom.Hindutva's extremist philosophy is once again capable of dictating the sociopolitical existence of India when Narendra Modi, who once operated as the main Hindu nationalist leader, gained power.
During the recent Delhi Riots, Indian government immediately claimed that the bloodshed was random as the neighbourhoods in India's capital were burning and bloodletting engulfed about 40 bodies, most of them Muslim. The killings were neither accidental nor unwarned but they were inevitable due to continuous detest by Hindutva extremists towards Muslims. The initiatives of PM Narendra Modi have imposed tyranny, seized organizations and fostered religious hate. Methodically, the persistence of Modi's policies is producing a toxic Hindu extremist environment.BJP government has appointed most heads of the major universities and cultural institutions from factions of extremist Hindu nationalist allies. Place names have been modified – even in the curriculum – to play down the connection of Muslims to India and to give Hindutva ideology most prominent position. With these policies in hands, it was just being a matter of time before everything blows up and Delhi riots are just a genesis of future religious conflicts in India. Several Muslim Indians have already claimed that they never feel so oppressed.
The official policy is skewed towards Indian Muslims and the whole society is at the crossroads. Terrorist activities and Muslims are often associated with each other because that is the natural understanding propagated by Hindu nationalists. BJP's leadership has openly categorized Muslims as terrorists and suggested: "to feed them bullets, not biryani."There are numerous, profound and long term implications of this witch hunt for Muslims. Hindutva outfits act in secrecy to carry out their dark plans with a veil of tradition. The false flag operations, the Malegaon Blast by Abhinav Bharat, Hement Karkare's assassination and death of Advocate ShahidAzmi are major instances of Hindutva terrorist activities.
India is also at the brink of a new form of religious polarization in the latest crisis created by Covid-19. Thanks to the efforts of Hindutva nationalists, the Indian government is also scapegoating Muslims for the spread of the coronavirus. BJP's leaders in India are calling for a boycott to do business with Muslims by spreading rumours that Muslim vendors are infecting vegetables with saliva. The pandemic has offered Hindu nationalists a fresh chance to suppress an otherwise vulnerable minority community and Indian Muslims are sensing more terror against them by Hindutva fanatics.
Although the social inequalities in India remain a cause for alarm, the senseless aggression of its military is getting increasingly worrisome. PM Modi upset the whole India as he denied the decade-old tradition of giving the Indian army baton to the senior general as head of military forces; rather, by superseding two well-regarded generals in December 2016, he appointed hardcore Hindutva nationalist General Bipin Rawat. Subsequently, Modi has also created the Department of Military Affairs and institutionalised the post of Chief of Defence Staff (CDS) to further adjust General Rawat into mainstream military decision making. Given the hawkish approach to Kashmir and other current insurgencies in India by General Rawat and the spreading of BJP's nationalist narrative, the change was perceived as a politicizing the army.The infamous release under bail and reintegration into the Army of an intelligence officer after completing nine years incarcerated for violence and terrorism indictments further illustrate India's military alliance with ultra-right-wing nationalist terrorism. Lt. Col. ShirkantPurohit is claimed to be the creator of another radical Hindu extremist party, Abhinav Bharat and he was also active in many militant assaults targeting Muslims under the influence Hindutva or Saffron terrorism.
As India aims to reach the global community and prove its international superiority, the world must be mindful of the transformation of India from a democratic and thriving society into a suffocating repressive religious ideology. The world must take note of the 2020 Annual Report of the United States Commission on International Religious Freedom (USCIRF), which recommends entitling India as "country of particular concern" for instituting national level policies violating religious freedom across India, especially for Muslims, and much more. Whereas in India Muslims are being murdered, the majority of the world is too sluggish to denounce these atrocities. Increased regional radicalisation and terror threats would be motivated by the Modi regime's ability to carry on with its ideology of Hindutva. The international community must start paying more emphasis on countering Hindutva and saffron terrorism.