Reflections on Mass Shootings in America
"Yes, people pull the trigger – but guns are the instrument of death. Gun control is necessary, and delay means more death and horror"–Eliot Spitzer
The latest and most grievous mass shooting in America has just occurred in Orlando, Florida, less than 200 hundred miles from where I live. The culprit lived some 50 miles from the town I reside in. A bit too close for comfort, as the saying goes. But that is not what prompts me to put pen on paper. It's that it's hard to wrap one's mind around this recurring event in American life.
I mean mass shootings and bombings. As they jump to mind one can enumerate the Oklahoma mass bombing (actually the most grievous, together with the Newtown shooting in Connecticut, since so many children were involved), the Boston Marathon bombing, the Virginia Tech shooting, periodic High School shootings which since 1980 have claimed 302 victims), the Aurora Theater mass shooting, the South Carolina shooting at temple Emanuel, the San Bernardino shooting, just to mention the most notable ones.
This time around, fifty people are dead, and some fifty wounded in hospital. We have heard from the president of the country, the governor of the state, the senators, the congressmen, the press, the politicians, the pope, ISIS and other ideological radicals who are claiming credit in the name of religion and faith. We have heard it from Donald Trump, the most recent icon of bias and racism in America who has taken advantage of the event to revive his racist anti-Muslims anti-Hispanic tirades. To his mind, it is the vicious Islamic theology which produces the likes of Omar Mateen who then goes into a gay club and kills 50 people. The fact that he was personally homophobic and may have been a secret gay is a pure co-incidence. Really?
There is no shortage of pundits offering their precious advice to whomever will listen. But in fact we have heard it all before. Or have we? What remains strangely silent and absent is a serious discussion or debate on gun regulations. Even the press has gotten weary and will no longer touch the subject. They know what the NRA's routine response will be: "guns don't kill people; people kill people," or perhaps: "the second amendment guarantees the right to bear arms." They don't seem to be able to muster enough intellectual energy to respond to those outrageously idiotic simplistic statements.
The only politician who, here in the US at least, has courageously and correctly identified the real culprit for the Orlando massacre is Senator Bernie Sanders. The real culprit, he said, is the nation's negligence in regulating guns and especially assault weapons who have only offensive and no defensive purpose as the NRA misguidedly proclaims. Just for that he would deserve to be nominated for president. The republican governor of Florida Rick Scott, on the other hand has piously recommended more prayers for those who commit hate crimes. It's those kinds of recommendations that give a bad reputation to religion. And so it goes.
I have been chewing on all this for a while now. It occurs to me that when one reflects on the above mentioned massacres they all have something in common. Most of them have been committed not by terrorists from abroad but by American citizens, that is to say, people either born in America or naturalized as US citizens. One begins to wonder about this penchant to throw the blame for the outrageous deeds on ideological or religious (more properly named cultish) fanatics from abroad thus reducing the whole issue to one of xenophobia. I suppose Jung would call such a psychological phenomenon "projection": one projects unto others one's own faults.
Without beating the issue to death, I'll end with one final reflection and it is this: the US is the only country in the world where the primary means of suicide is guns. Some 20,000 Americans kill themselves with guns every year. Moreover, the states with the weakest gun-control laws have substantially higher suicide rates than those with the strongest laws. The conclusion from those statistics should be obvious to anybody, even those of sub-average intelligence: someone who has to look for a gun has more time to think better of using it. On the other hand, one who has a gun readily available in a moment of passion (be it emotional-romantic or political passion) does not have the time to think better of his misguided reaction. That explains while in England there are only 90 homicides per year while in the US there are 50,000. Adjusting for the two countries' population that is a ratio of aproximately 100 to 1. But it appears that the IRA is unable to grasp those hard undisputable statistics and rationally arrive at a proper rational conclusion. It is more simple, or perhaps simple-minded is the better expression, to keep repeating the bizarre mantras of "guns are innocent" and "we need guns to defend ourselves." Indeed, we all need assault weapons like a hole in our head.
But there is a final ominous derivative thought and it is this: before an individual commits mass murder he must have already lost the will to live. Any psychologist worth his salt will confirm it. Indeed, if we survey the millennial historical record of humankind we will soon discover that not only individuals but whole nations and polities end up committing suicide after they have lost a will to uphold the vital ideals on which they were originally founded.
A sure sign of a proclivity toward suicide in a nation or a polity, in the past as well as now, is the proliferation and the idolization of weapons of mass destructions of all kinds. It is practically the equivalent of substituting "In God we Trust" stamped on the US currency with "In Guns we Trust." Indeed, idolatry is alive and well in many quarters in the land of the free and the brave.
The Disturbing Discourses of the COVID 19 Pandemic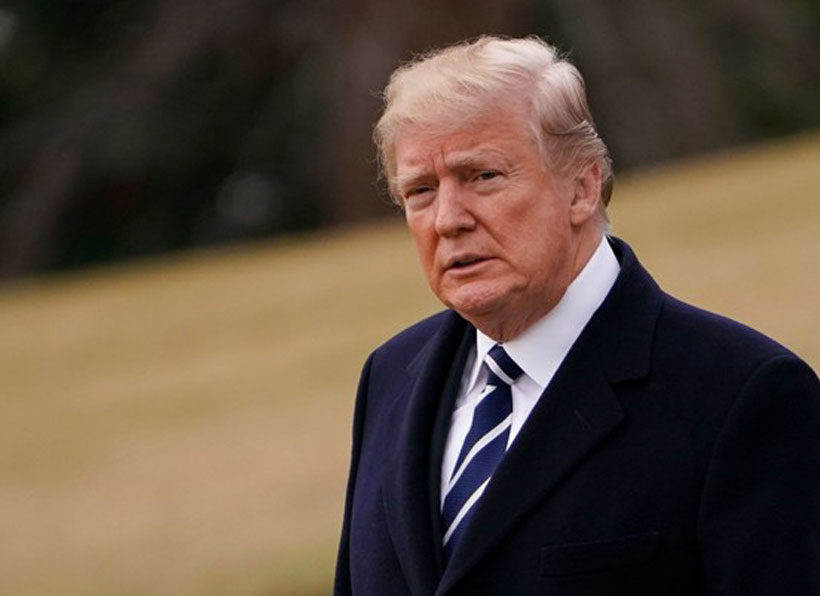 George Takei is not usually petrified by statements coming from the likes of Donald Trump; the Star Wars legend called for an offensive labelling against Chinese people for spreading the Corona virus, claiming that President Trump's version of the Chinese virus could cause serious racist repercussions in the United States. The pandemic has claimed thousands of lives in a span of months, yet international response in terms of circulating consistent information and manufacturing a genuine vaccine is lacking pace. George Takei is talking from experience; his family were victims of a similar trouble during the second world war. The discourse of a Chinese virus is dangerous; especially coming from an American president that is himself unsure about policies to limit infections. Afterall, there is a difference between a virus that originated from China and a virus that can be labelled as "Chinese". As a matter of fact, Covid-19 cases soared quickly in Italy than in China itself-the virus's origin.
Donald Trump's irritation at China's irresponsibility can however not be understated. The world lost more than two months before it could verify that the virus's family was transmitting via human hosts. The World Health Organization was kept in dark for most of the times; while China retorted to stubbornness in order to save international embarrassment; air travel aided in an unprecedented transfer of the virus across continents. Here lies the danger again. The unsung discourse of lacking access to inadequate knowledge about the virus and how it could possibly spread in all forms of hosts. President Trump lives on the tip of knife; the anti-Trump media club keep looking for reasons to ridicule the billionaire turned administrator. Despite the risks of another stereotypical discourse taking turns, it will be equally foolish to not examine all forms of cover-ups that has brought the world to a stand-still. Le Winliang will be remembered as the first whistle-blowing doctor who died after months of contracting the infection.
Here lies the danger again. Unlike Donald Trump, governments around the world are keeping mute over the virus, another discourse that could infiltrate great amount of mistrust and anxiety over the reality of the pandemic. By all fairness, the world is used to political transparency while it fits the need of specific interests; world leaders arrive with exceptional expressions against each other, mostly in inappropriate occasions. In such circumstances, the pandemic is no lesser than a cover up. People all over the world will spend weeks inside their homes; washing hands and keeping social distance is stressed among other precautionary measures; a discourse that can successfully distract curious eyes away from the phenomenon.
A global epidemic was never out of the question. Never out of possibilities, a global health disaster was more opportune than diffused wars taking place across different regions. After global markets crashed in the face of growing uncertainties, it was quoted that the global order would never be the same again. Here lies the greatest danger of living on manufactured discourses. For the sake of all honesty, the Covid pandemic would have been arrested with some help from technological reach and information transparency. A strategic contingency plan would have saved half the lives that have been lost. Actor Takei is feeling the tension, but the world will need to act quickly, act away from distractions of Trump's hysteria. The World Health Organization is an international agency for a reason; it would be unsurprising if the pandemic at last rests on the most vulnerable of nations, kindling with the burden of additional aid and the politics that would follow next. Takei needs to calm, wash his hands and keep himself safe from possible transmission. That is enough for a response to his complaints like it is for Trump's immaturity.
Why the Justice Department Dropped Charges Over "Russian Interference"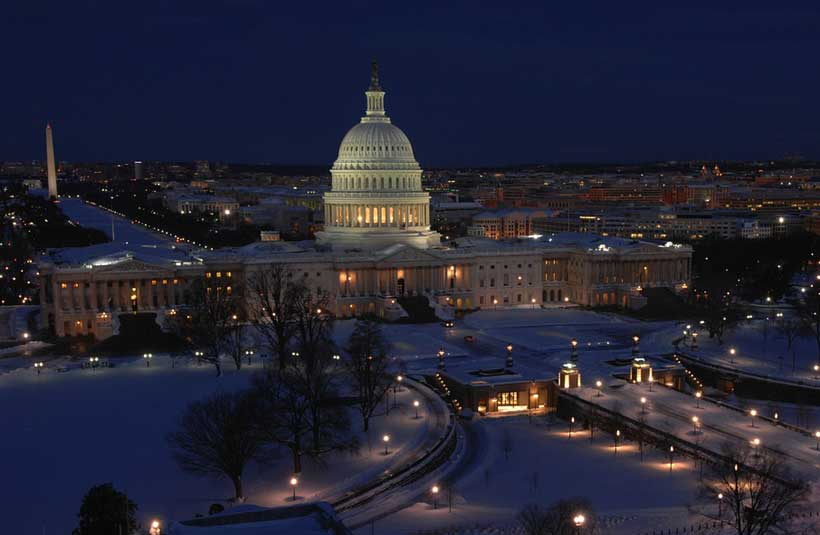 When Robert Mueller's Special Counsel dropped indictments against 13 Russian individuals and three companies for using social media "to interfere with the U.S. political system, including the 2016 presidential election," the American mainstream media class treated this as groundbreaking, indisputable evidence that Russia had indeed meaningfully interfered in the 2016 election. Headline after headline from then on accused Russian trolls of everything from suppressing the African American vote, to promoting Green Party Candidate Jill Stein, to recruiting "assets," and ultimately "sowing discord" in the heart of American democracy.
Now that the smoke has cleared after two-plus years of unrestrained sensationalism, it seems that the evidence was never really groundbreaking nor indisputable. This is evidenced by the fact that last week, a federal judge allowed the Department of Justice to drop charges on Concord Catering and Concord Management & Consulting, two Russian companies previously accused of being the well-oiled machines that funded, in the words of Jonathan Alter, an attack "as bad as Pearl Harbor."
Prosecutors described the rationale for this move to drop charges as being motivated by an interest to protect national security, but given the circumstances surrounding this case — it seems there are more than a few reasons to doubt this explanation. The fact is prosecutors had more than two years to come to this ad-hoc realization that this court case might threaten national security, that it would likely require them to provide evidence that would reveal their sources and methods. Why then did prosecutors spend two years of time and resources in pre-trial court proceedings just to abandon the litigation two weeks before the trial was set to start?
The more plausible answer is that the prosecution knew it was on route to losing at trial and that loss would come as a major embarrassment. Robert Mueller's team never envisioned that this case would go to trial. It was obvious that the defendants would never step foot in the United States, and so the original indictments were never intended to deliver any striking form of justice. Instead, those indictments were meant to do two things: (1) justify the Special Counsel's existence and (2) perpetuate the narrative of Russian interference by giving the media formal allegations that it could grab onto and treat as incontrovertible proof.
To this extent, the media played its role obediently. Personalities like Rachel Maddow of MSNBC, Michelle Goldberg of the New York Times, and hundreds of other gatekeepers abandoned the American principle of "innocent until proven guilty" and automatically accepted the allegations as a verdict.
Unfortunately for the prosecution, not all the defendants played the assigned roles given to them in the original indictment. Shortly after the charges were announced, Concord Management & Consulting flipped the script. The company hired Reed Smith LLP, a high-powered American law firm that would go on to challenge the prosecution tooth and nail over what it argued was a "make-believe crime" that had no basis in existing law. Prosecutors from that point on did everything they could to avoid the inevitable fate of forfeiting.
First, the prosecution team attempted to postpone the case and the pretrial discovery by claiming Concord had not been properly served with the indictment. This precarious strategy didn't work. There was no need for the company to be properly served the indictment because serving an indictment is a procedure meant to draw a defendant into court. In this case, Concord was already in court and ready to call the government's bluff.
Then after that, when it finally came time for discovery, Mueller's team moved to block the defense from accessing the relevant evidence that the law requires prosecutors to disclose, citing that it would be harmful to national security. This move predictably failed because that's not how justice works in the United States. The government cannot simply allege a crime and then bar defendants from accessing the evidence needed to mount a credible defense. The United States, to its credit, has a well-functioning court system that largely respects the rule of law and places a high burden of proof on prosecutors, which is why the prosecution repeatedly failed to stymie the slow march to an eventual trial date.
Ultimately, the prosecution's case was dead on arrival because of their own dereliction of duty. The original indictment wasn't really an indictment at all. It was a press release dressed like an indictment intended to manufacture consent surrounding Russia's role in the 2016 election. The crime it alleged was based on a warped theory that the defendants had "defrauded the United States" by failing to disclose their Russian identities and affiliations to government agencies in charge of enforcing a registry of foreign agents and campaign-finance laws. The problem with that theory is that there are no federal election laws or statutes that would possibly apply to Concord. They did not operate in the United States and they did not directly purchase any advertisements, which means they weren't legally obligated to report that information.
The prosecution knew they had a weak case — that they were grasping at straws by applying this fragile legal theory that was really just a fill-in for the fact that nothing the troll farm did was inherently illegal. There is no federal election law or regulation prohibiting any person or group of persons, whether American or foreign, from conveying political speech on social media. There is likewise no law requiring a person online to be truthful or accurate about their identity. Prosecutors were well aware of this. Had they expected a fight in court, they wouldn't have pursued charges on these grounds. But given that they were challenged in court, they knew that if they litigated this case to its conclusion, they weren't just poised to lose — they were on a highway to humiliation.
As the pre-trial saga unfolded, it became clear that the Justice Department had wildly overstated its case. For example, there was no underlying evidence that Concord or the Internet Research Agency (IRA) were ever directed by the Russian government. And although the Mueller Report described the IRA campaign as "sweeping and systematic," it turns out the troll farm's social media activity was "small, amateurish, and mostly unrelated to the 2016 election." The IRA spent $46,000 on Facebook ads before the election, or to put it another way, five-1,000ths-of 1 percent of the $81 million spent on Facebook ads by the Clinton and Trump campaigns combined. Of that $46,000, only $3,102 was spent across the three states (Wisconsin, Michigan, and Pennsylvania) that swung Donald Trump the election. All the while, only 11% of that IRA content was related to the election.
Had a trial taken place, these facts about the alleged "Russian interference" would've come to light and the narrative that Russia meaningfully "sowed discord" or molded the outcome in the 2016 election would have fallen apart like a house of cards, shambolically and without a kernel of grace.
The most egregious aspect of this chapter in American history is the extent to which so much of the self-incurred pandemonium was nothing more than selective outrage that placed a singular focus on Russia, while willfully ignoring other, arguably more effectual examples of foreign interference and election meddling. If one is outraged over Russian interference, then logically, one should be outraged over Ukrainian interference or the influx of Israeli money into the American political system. The problem is the average American is either not outraged or not informed that these other examples exist, which speaks to a broader failure within the American media class to approach new stories with objectivity and journalistic integrity. That selective outrage is what led to this selective prosecution. New stories are no longer meant to inform. They're meant to be weaponized unscrupulously against political rivals. The borderline neurosis that obsessed over Russian interference was never really driven by substance. It was always driven by a desire to tear down domestic opponents in the name of party politics.
This episode was no different.
From our partner RIAC
The US-Iran Blame Game and Outbreak of Covid-19
After emerging in Wuhan, China last December, the coronavirus (sometimes called COVID-19) has spread to at least 169 countries and regions around the globe, claiming over 16,500 lives as of Tuesday, while confirmed cases nearing 384,000. A total of 122 people in Iran have died of coronavirus over the last 24 hours, pushing the death toll up to 1,934, said an Iranian health official on Tuesday. According to Iranian state TV, Health Ministry spokesperson Kianoush Jahanpour 1,762 new virus cases. In Iran, where most Middle Eastern coronavirus cases have originated, official statistics report that one citizen is dying from the virus every 10 minutes, with research warning that up to 3.5 million Iranians could die.
Despite so many deaths in Iran, the US and Iran are blaming each other for the spread of covid-19. According to the US Secretary of State Mike Pompeo, the Iranian authorities had contributed to the spread of the virus: by lying about the true scale of Iran's coronavirus crisis, by continuing flights to China as covid-19 was spreading, by stealing money intended for medical supplies and by hoarding medical equipment such as masks and gloves to sell on the black market. Whereas, according to the Iranian Foreign Minister Mohammed Javad Zarif the United States is "impeding" the global fight to contain the spreading covid-19 disease by sustaining its sanctions. The fight over responsibility for the coronavirus's spread came as Iran and America both battle escalating rates of infection among their populations. Over the weekend, the United States overtook Iran and other nations to become the country with the third-largest number of confirmed coronavirus cases in the world, with more than 40,000 reported as of Monday.
According to the Foreign Minister Mohammad Javad Zarif, Iran's healthcare has been compromised due to the sanctions imposed by the US. Mr Zarif says they have "drained Iran's economic resources." While the US has denied that its sanctions are restricting Iran's ability to import medical supplies, pointing to an exemption for humanitarian goods. But Iran says companies find it difficult to process payments with banks unwilling to risk breaking the US rules and risk sanctions themselves. The country's Supreme Leader, Ayatollah Ali, Khamenei, acknowledged that the US had offered to help Iran fight the virus, but added that "experience shows the US can't be trusted."The government is now approaching the International Monetary Fund (IMF) for emergency assistance amounting to $5bn.
In a nutshell, Iran is the most affected state with coronavirus in Middle East hence it should accept medical help from any state in the world because it is the time to protect its people from the deadly virus. The number of new daily cases in Iran is still increasing. Nevertheless, the US is not looking interested to eliminate economic restrictions against Iran If, it does not lift it should reduce economic sanctions. Since Iran is facing hurdles to import medical equipment to cope with covid-19 owing to these prohibitions. Pakistan is also requesting to the US to lift economic ban against Iran on humanitarian grounds. Unfortunately, Pakistan is not economically strong like China and Russia to help Iran in medical equipment and medicine. Consequently, the world big powers like Russia, China, Japan and UK should send food, medicine, medical equipment and doctors to Iran on immediate basis. They should enhance their help for human security in Iran. Russia has provided Iran with tens of thousands of testing kits for covid-19 but it should increase medical help for Iran.