St Antony's Church and Katchatheevu
The recent news reported by media about Sri Lanka's proposal to demolish the century old St. Antony's church in Katchtheevuhas irritated the Indian ruling elite, particularly the political parties across Tamil Nadu. These parties are now standing in one voice to pressure New Delhi to thwart this Sri Lankan move.
Katchatheevu was ceded to Sri Lanka by India in 1974 to gain support from Colombo on the calculation of cold war. Until the early 1980s, a mutual cordial understanding stood between the Indian and the Sri Lankan fishermen permitting both to use the Katchatheeu for their livelihood. However, this pleasant relationship dramatically eroded when the conflict between the Sri Lankan army and LTTE (Liberation Tigers of Tamil Eelam) was started. This conflict had a drastic impact on the lives of the fishermen on the both sides of the Palk Strait between India and Sri Lanka. The Sri Lankan Tamil speaking fishermen had completely lost their livelihoods during the war. However, during the war time the Indian Tamil speaking fishing community, particularly on the Palk Strait, encountered numerous atrocities from the Sri Lankan coast guards. The Times of India (August 18, 2012) report claims that more than "167 incidents of shooting on Indian fishermen by the Sri Lankan navy between the years 1991 and 2011. As many as 85 fishermen had been killed and 180 injured in these incidents".
Post war also witnessed the continuation of the Si Lankan atrocities on the Indian fishermen. This is due to two main factors. Firstly, Sri Lanka accused that Indian fishermen were often crossing the international boundary while fishing. The devastated Sri Lankan fishermen community also blamed the Indian fishing community of using the technique of bottom trawling to catch more fish on each venture. Secondly, Sri Lanka is more caution to thwart the regrouping of LTTE in any format has mutual Indian support. Since the Indian fishing community on the Palk Strait speaks the same language as the Sri Lankan Tamils – Sri Lankan coast guards pushing the Indian fishermen back to the Indian boundary causes damage to the Indian fishermen. From the Sri Lankan side, the opinion holds that neither side of the fishing community should be used for smuggling of narcotics, explosives, illegal drugs etc. Though the war against the LTTE was deemed oved by 2009, the continuous vigil of the Sri Lanka's costal guards continued. This indicates that India also has mutual acceptance of Sri Lanka's concerns on the mattersof security.
The post war rehabilitation was seriously regarded by India with the genuine and sincere interest to help the devastated Tamil family in Sri Lanka. The Rajapaksha administration offered India the opportunity to consider in developing the Hambanthotta port. Though India offered for the Sri Lankan Tamils with the rehabilitation programme that consisted of building houses, railways and other infrastructures and facilities, the country did not partake in the Hambanthotta development project. This may have been due to the heavy investment that the proposed project demanded. However, after strategic calculation and evaluation, China accepted to develop the port. This has serious implications regarding Indian security. Moreover, India's refusal and China's acceptance of the port permitted a path for the placement of Chinese in Sri Lanka for various reasons, which cannot be questioned by India. This posed serious challenges to India's interest and security on the Indian Ocean.
China articulated with its policy aimed to circle India by its strategy of "string of pearls" in the Indian Ocean, that it does not have viable strategic response from the Indian side. While China expands its foot print on the Indian Ocean, India should not forget that it gradually losing its advantages. On this context the proposal of demolishing the old St. Antony's church to build a new one in Katchatheevu irritates the policy makers in New Delhi.
This is time for India to respond seriously on this issue. Firstly, demolish and rebuild the St. Antony's church has no valid reasoning. So far Sri Lanka hasnot expanded their army on the isle, the present motive of Colombo can be perceived that they are ready to alter their strategy by receiving an input from China. India should take this move as after China's involvement in developing the Hambanthotta port, Sri Lanka's motive has changed dramatically. Secondly, Sri Lanka's change of policy in reaching out to the isletwith infrastructure may have some serious hidden agendas. The South China Sea has now become a burning issue because as China 'flexes its muscles' towards all the man-made islandswith the consideration of keeping its naval base can be a link with Sri Lanka's new motive on building a new church in the India ceded islet. While building a new church and keeping the future requirements based on their strategic agenda in mind, Sri Lanka is able to build infrastructure demanded by naval forces. Who knows about their hidden move? This may now display to our diplomatic circle as unimportant, but if India permits Sri Lanka to continue in this direction, the consequences would be disastrous for the future of the security of India.Even a tiny unit should not be considered to be kept on the islet since it just 12 nautical miles away from India's Rameshwaram.
Thirdly, if India blindly accepts any form of consultation with Sri Lankan regarding their agenda on Katchatheevu, it would implicate that the red carpet for China to land in the islet. It means Sri Lanka would cooperate with China for their security and pose a very big threat on India. For this reason China will be ready to display extensive support for Sri Lanka in any regards. If this would occur and subsequent war arises with China, then China could deploy their ground troops from Himalayas and from Katchatheevu. Moreover, India would have to face attack from China's 'all–weather friend' Pakistan from the western side. Demolishing and building a church may look to be a religious and non-political to the untrained eye, but it could prove to subsequent political complications that are registered by policy makers.
COVID-19 May Become 'Pandemic Plus' for Certain Countries and People
As the world grapples with COVID-19 and ponders over its ultimate toll, it may actually turn out to be a pandemic plus kind of a scenario for some people, countries and regions.
Lingering conflicts, already prevalent diseases and natural disasters – on top of a host of political and governance issues – may actually render novel coronavirus an exacerbated threat for people in certain parts of the world.
Think about countries such as Afghanistan, Yemen, Syria and Libya. Years and decades of unending armed conflict means inadequate, if at all, healthcare apparatus in most parts of these countries. Even a very low rate of COVID-infections would simply be beyond the capacity of the system to handle, leaving countless people to die haplessly.
Take Afghanistan, for instance. While the number of infections right now is low at around 400 with around a dozen deaths reported, it is emerging that some 2,00,000 refugees and migrant workers returning from Iran are not being tested – raising fears that a wave of large scale infections may just be around the corner. In case of Yemen, the grave extent of hunger amongst a large chunk of population also means dangerously weak levels of resistance against any illness. The situation is by no means any better in war zones of Syria and Libya.
Refugees and Temporarily Displaced Persons (TDPs) face added vulnerabilities. Millions of Syrians in Turkey and Afghans in Iran and Pakistan live in crowded, ill-equipped camps. So, perhaps worse, is the case for hundreds of thousands of Rohingya in Bangladesh. Poor living conditions and little-to-no access to quality healthcare may translate into much higher risk, even with a small-scale outbreak of this hard to contain virus. Social distancing and isolation are unthinkable in such unfortunate settings.
In Pakistan, this is also the start of time when the cases of Dengue fever begin. For past several years, every year the country loses dozens of lives with thousands of infections crippling the services at Out-Patient Departments (OPDs) of public hospitals at their peak in summer. Right now, OPDs of public hospitals are already closed to safeguard spread of COVID-19. It is a nightmare to imagine the peak of the two difficult-to-deal-with diseases striking together, or even one following the other, in a short span of time.
Over past few months, countries from East Africa to Middle East to South-West Asia have faced devastating locusts' attacks on their standing crops – worst ever since 1993. Food crops of millions of hectares across these three regions have either been devastated already, or on verge of being lost to these little flying creatures. Unhindered supply of food items can hardly be overemphasized in times of a pandemic. Unless taken proper care of, locusts remain a serious threat to food security of tens of millions of people.
More importantly, experts are warning that millions of eggs have already been laid by locusts in countries such as Pakistan, and new mating / reproductive seasons also loom. This tells us that coming cotton and maize crops would also be in danger, mostly so in the poorest parts of affected countries where farming is the lone livelihood.
Oppressed populations are another group facing added danger. The world is well aware of the virtual curfew in India Held Kashmir (IHK) for over eight months now, since August 5, 2019. Situation in occupied Palestinian Territories is hardly any different either. Strict controls over medical supplies and essential items, and sources of information, are all set to multiply the impact of a pandemic once it outbreaks in such environments.
And it sadly is not the case only for occupied territories of Kashmir and Palestine. Ruling Bhartia Janta Party's (BJP) attitude towards 200 million plus Indian Muslims – especially recent laws aimed at their exclusion – make the Muslim population of India all the more threatened when a pandemic breaks out in such a vast, overly populous but ill-equipped country. Reports of Muslims truckers transporting essential supplies in this hard time have already starting to emerge, and public statements of politicians are fanning the fire of anti-Muslim communalism.
And last but not the least, crippling sanctions on certain countries. It has widely been reported internationally that US sanctions are severely limiting Iran's response – amongst one of the worst affected countries – towards COVID-19. Tehran is not able to easily import essential supplies for its fight against the virus that has already killed some 4000 Iranians.
Now it is coming to the fore that US sanctions are also hampering supply of medical and humanitarian aid not only to Iran but also to Cuba and Venezuela – particularly the aid being sent by China and its corporate. This indeed is a serious humanitarian dilemma for the countries subjected to sanction. Good to note however that voices, international as well as from within the US, are starting to be raised on inhumane impact of these restrictions.
Upended risks call for special attention, on part of governments and international institutions. Let us hope the world can realize this, coming up with timely and targeted response.
Pakistan's Corona Fight: Through Faith or Foolishness?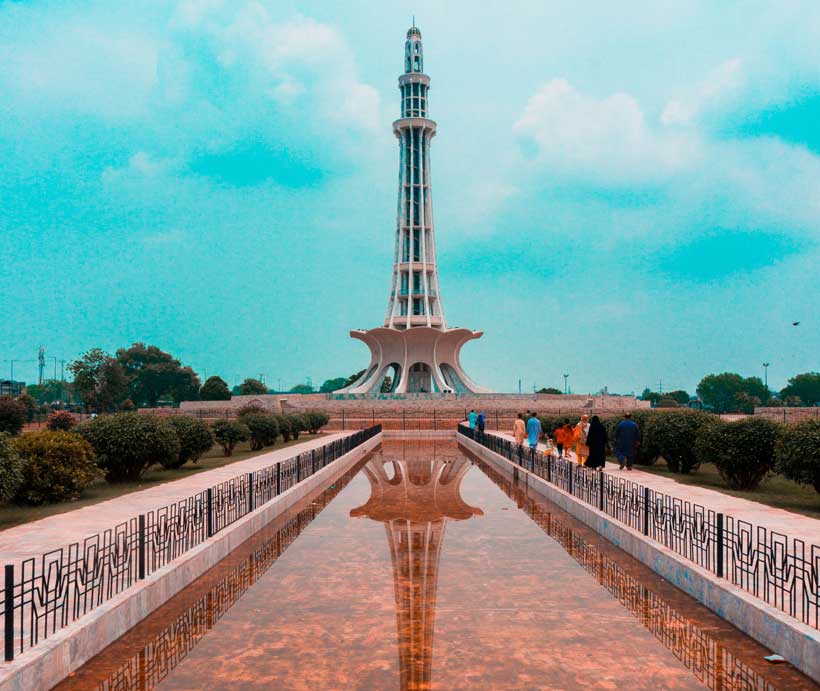 Science has given lucid understanding of diseases and also provided medicament for it. In this 21st Century, science and technology has occupied almost all the areas of human life starting from medical to cosmos. The ongoing global pandemic of corona virus has put almost all the world into psycho-economic misery. People have shortage of food and medical supplies and governments are busy in controlling human loss. China's Wuhan city which is said to be the birthplace of Novel Corona virus has returned to normal life because of the effective control of Chinese government and its policies. The Italy has been devastated because of the most-deaths caused by Covid-19 and Spain is also one of the badly affected countries. The US and UK have also announced their policies to combat N-corona virus and are also briefing their nations about the estimated death toll.
Pakistan is a starkly unique nation in that regard. It does not mean that Covid-19 has not hit Pakistan rather majority of the Pakistanis are taking this pandemic as mere insignificant disease. In response to WHO's warning ,Pakistan's government announced partial lockdown of cities and majority of the public and private institutions are shut down to avoid further spread of Covid-19.Apart from Urban centers people are determined to fight N-Corona virus through their faith and they believe N-Corona cannot kill them until the will of God. There is no doubt that almost all of the divine religions believe in it but this thinking seriously undermines scientific findings. By not abiding instructions of the government, its hard to avoid killer bug. People at large are terming it the wrath of God and advocate that everyone should seek His mercy. On the contrary under such a crisis hoarders are making large sums of money by creating artificial shortage of food and grocery items. Masks, sanitizers and other products have already disappeared from the market. This simply is the organized hypocrisy of so-called religious ones.
In response to government's appeal not to offer prayers at mosques there have been an outright reaction from people at large. Some radicals termed it as the conspiracy of Jews and Christians to halt prayers at Ka'aba(the holiest place for Muslims).In the meanwhile clergy in Pakistan did a press conference on national media and Ulema(from all school of thoughts) sat together and urged people to offer Juma(Friday) prayers in the mosques. This act was against governmental policy to fight N-Corona virus and seriously undermined the writ of the government. Even faith advocates that "follow your Emir(ruler)"This way Prime Minister Imran Khan is the democratic ruler(emir) but his instructions were openly violated. In Pakistan Tableeghi Jamaat(preachers party) was no less than others in flaunting disobedience to government orders. Majority of the Pakistanis wait response from religious clergy to act and government tried its best to telecast Ulema messages on national television to aware about the pandemic (Covid-19) and urged people to stay home. Al-Azhar's Grand Imam Shaikh of Al Azhar and Supreme Council also issued a Fatwa that Juma Prayers can be suspended during such a critical time. Pakistan's most powerful constitutional body the council of Islamic ideology(CII) chairman Qibla Ayaz also issued a statement that masses should pray home instead of going mosques because there is a fear of pandemic spread to others. This crisis of Covid-19 had more cases in Pakistan found among pilgrims coming back from Iran and Saudi Arabia. The pilgrims coming from Taftan(Iran border) had to stay at quarantine centers which were not well equipped and the supplies of food and shelter were inadequate. That led pilgrims to (most of them affected) to break quarantine and escaped. It caused spread of Covid-19 to others too. National Disaster Management Authority (NDMA) briefed the government and shared the details with people about the supplies (ventilators, masks, medical kits, testing kits) coming from China.
China being time tested friend stood by Pakistan otherwise medical staffers were reluctant to perform duties in some parts Sindh and they went on strike. Prime Minister Imran Khan has taken several measures to effectively control the spread of Covid-19 and avoid economic loss. Pakistan's chief of Army staff General Qamar Bajwa also urged the entire nation to stay united in such a critical time. There are acts of kindness and charity all over to help the poor and needy to avert starvation. There are crackdowns on hoarders and price hikers. But if the people are fighting against covid-19 through their faith, then faith advocates humanity, honesty and generosity too which profit makers lack at this juncture. Ramadan (holy month of fasting) is imminent and this behavior is likely to prevail. There is a grim challenge of countering misinformation on social media where various religious figures incite people to oppose government orders of banning Friday prayers at mosques. Some so called Ulema are terming it a conspiracy against Islam and its followers. None of them is talking of its cure because they either lack scientific knowledge or do not believe science. Pakistani masses are fighting corona virus pandemic because of their lack of knowledge, it's the same as a cancer patients survives a cancer until he/she comes to know about it. The moment a patient is diagnosed with the cancer, he/she no longer survives. Sometimes ignorance is a bliss but that bliss does not last longer in case of pandemic. I conclude my argument here that science has the power to cure diseases. It also provides remedies to most lethal diseases but Covid-19 vaccine is not made yet and if science fails, faith consoles the victims. But the faith guidelines should come from government instead of any random Ulema.
Bajwa-Imran Visit to China and Rumours about CPEC
It was a rumour for a long period that China-Pakistan Economic Corridor (CPEC) had been dying because of various reasons along with the negligence of the present government. In this regard, there are two popular narratives about the CPEC and Pak-China relations. One perspective which has been floating within Pakistani society since long is that because of American and Indian pressure regarding CPEC and Chinese involvement within the country, Islamabad has stopped the work on the projects that come under CPEC. Besides, Pakistan has been pressurized through International Monetary Fund (IMF) and Financial Action Task Force (FATF) to withdraw from Chinese investment within the country, therefore, it faces various difficulties in continuation of projects. While another perspective portrays an optimistic picture of the whole scenario where work on CPEC projects is in process and 13 projects worth $11 billion have completed. The projects such as M-5 (Multan to Sukkur Motorway), 2×660MW Port Qasim Coal-Fired Power Plant, 50MW Dawood Wind Farm, and 100MW Jhimpir Wind Farm have been completed which show the progress and success of CPEC. Also, the visit of Prime Minister Imran Khan and Army Chief Qamar Javed Bajwa and their talks about CPEC as well as point of view regarding CPEC show that both the Army and government are on the same page to continue the projects under CPEC.
Moreover, the formation of CPEC Authority which keeps the surveillance upon CPEC related works is also the evidence of the seriousness of government regarding CPEC. Furthermore, both the representative from Pakistan showed the intention of making relations between both nations namely China and Pakistan even stronger through engagement in multiple businesses and trade-related activities. Though American pressure creates many difficulties for Pakistan to continue the project still there is much progress in many projects related to CPEC. Moreover, America does not want China to rise at regional as well as global level. In this regard, the United States tries to counter Beijing actively on various grounds. Likewise, the American "Pivot to Asia" or "Rebalancing" policy aims to counter and restrict Chinese influence in the Asian continent including countering its engagement in the Asia-Pacific. However, Washington has been trying to contain Beijing but its economic growth shows the success. Therefore, it is considered the right time for Pakistan to shift its tilt towards China rather than an unbelievable, unpredictable, and weak alliance with America. Furthermore, Islamabad has been testing and observing the friendship of America which mostly remained seasonal and based on a specific issue after the fulfilment of objectives, Washington uses to ignore Islamabad even in its difficult times.
Pakistan through proper utilization of the CPEC initiative could boost its economy and get rid of American bloc which has a great share in the destruction, deaths, terrorism, underdevelopment and backwardness within the country. Many of the writers dub the CPEC and Chinese involvement in Pakistan as game changer which would take Islamabad towards the path of peace, prosperity, development, progress, and innovation within multiple fields. It is said that Pakistan could serve as the "Israel of China" because of various reasons it may be economic, political or financial which can be useful for the development of Beijing as well as Islamabad. As Israel keeps much importance for the US and it cannot compromise on its interests even at the cost of opposition and criticism from many states. Such as Washington's "Deal of the Century" including support of it at every global forum. In the same manner, the South Asian region particularly Pakistan carries great importance for China which could connect Beijing with various natural rich resource nations of the Middle East and Central Asia. Moreover, it also paves the way for Beijing by connecting it with many other important countries of various continents of the world. Therefore, China has been struggling to create peace in the region. Furthermore, Afghanistan is the major nation which suffers from instability and security problems that also left effects on regional stability. Therefore, China wants to solve the Afghanistan problem for making it stable which will pave the way for the completion of the Chinese Belt and Road Initiative (BRI).
Concerning the Afghan issue, Beijing sees Islamabad as an important state which can play a decisive role in solving the Afghan problem as well as bringing peace in the region resultantly stopping the long-standing war at Afghanistan's land. Peace and stability in Afghanistan could serve multiple interests of China because Kabul provides the land route for China to reach the Central Asian states that ultimately connects it with Europe. Therefore, China has been struggling hard to secure its national interest. That can easily be achieved if China will be successful in generating the dominance and influence over the South Asia region. Furthermore, this region is considered the testing grounds for the success of the Chinese initiated project namely BRI. As for American bloc and the other entities which are not happy with the rise of China are concerned, they also know the importance of this region for Beijing. It is mostly agreed that the success of BRI depends upon the successful completion of projects within this region. Therefore it is observed that if Beijing would be successful in the completion of projects all over South Asia than no one can beat and resist China on becoming the dominant or global power. In this regard, Washington will not allow Beijing to take its place easily. So it uses multiple strategies to contain China such as pressurizing Pakistan to withdraw from BRI, Strengthening relations with India and prolonging Afghan issue, and putting new sanctions on Iran.