St Antony's Church and Katchatheevu
The recent news reported by media about Sri Lanka's proposal to demolish the century old St. Antony's church in Katchtheevuhas irritated the Indian ruling elite, particularly the political parties across Tamil Nadu. These parties are now standing in one voice to pressure New Delhi to thwart this Sri Lankan move.
Katchatheevu was ceded to Sri Lanka by India in 1974 to gain support from Colombo on the calculation of cold war. Until the early 1980s, a mutual cordial understanding stood between the Indian and the Sri Lankan fishermen permitting both to use the Katchatheeu for their livelihood. However, this pleasant relationship dramatically eroded when the conflict between the Sri Lankan army and LTTE (Liberation Tigers of Tamil Eelam) was started. This conflict had a drastic impact on the lives of the fishermen on the both sides of the Palk Strait between India and Sri Lanka. The Sri Lankan Tamil speaking fishermen had completely lost their livelihoods during the war. However, during the war time the Indian Tamil speaking fishing community, particularly on the Palk Strait, encountered numerous atrocities from the Sri Lankan coast guards. The Times of India (August 18, 2012) report claims that more than "167 incidents of shooting on Indian fishermen by the Sri Lankan navy between the years 1991 and 2011. As many as 85 fishermen had been killed and 180 injured in these incidents".
Post war also witnessed the continuation of the Si Lankan atrocities on the Indian fishermen. This is due to two main factors. Firstly, Sri Lanka accused that Indian fishermen were often crossing the international boundary while fishing. The devastated Sri Lankan fishermen community also blamed the Indian fishing community of using the technique of bottom trawling to catch more fish on each venture. Secondly, Sri Lanka is more caution to thwart the regrouping of LTTE in any format has mutual Indian support. Since the Indian fishing community on the Palk Strait speaks the same language as the Sri Lankan Tamils – Sri Lankan coast guards pushing the Indian fishermen back to the Indian boundary causes damage to the Indian fishermen. From the Sri Lankan side, the opinion holds that neither side of the fishing community should be used for smuggling of narcotics, explosives, illegal drugs etc. Though the war against the LTTE was deemed oved by 2009, the continuous vigil of the Sri Lanka's costal guards continued. This indicates that India also has mutual acceptance of Sri Lanka's concerns on the mattersof security.
The post war rehabilitation was seriously regarded by India with the genuine and sincere interest to help the devastated Tamil family in Sri Lanka. The Rajapaksha administration offered India the opportunity to consider in developing the Hambanthotta port. Though India offered for the Sri Lankan Tamils with the rehabilitation programme that consisted of building houses, railways and other infrastructures and facilities, the country did not partake in the Hambanthotta development project. This may have been due to the heavy investment that the proposed project demanded. However, after strategic calculation and evaluation, China accepted to develop the port. This has serious implications regarding Indian security. Moreover, India's refusal and China's acceptance of the port permitted a path for the placement of Chinese in Sri Lanka for various reasons, which cannot be questioned by India. This posed serious challenges to India's interest and security on the Indian Ocean.
China articulated with its policy aimed to circle India by its strategy of "string of pearls" in the Indian Ocean, that it does not have viable strategic response from the Indian side. While China expands its foot print on the Indian Ocean, India should not forget that it gradually losing its advantages. On this context the proposal of demolishing the old St. Antony's church to build a new one in Katchatheevu irritates the policy makers in New Delhi.
This is time for India to respond seriously on this issue. Firstly, demolish and rebuild the St. Antony's church has no valid reasoning. So far Sri Lanka hasnot expanded their army on the isle, the present motive of Colombo can be perceived that they are ready to alter their strategy by receiving an input from China. India should take this move as after China's involvement in developing the Hambanthotta port, Sri Lanka's motive has changed dramatically. Secondly, Sri Lanka's change of policy in reaching out to the isletwith infrastructure may have some serious hidden agendas. The South China Sea has now become a burning issue because as China 'flexes its muscles' towards all the man-made islandswith the consideration of keeping its naval base can be a link with Sri Lanka's new motive on building a new church in the India ceded islet. While building a new church and keeping the future requirements based on their strategic agenda in mind, Sri Lanka is able to build infrastructure demanded by naval forces. Who knows about their hidden move? This may now display to our diplomatic circle as unimportant, but if India permits Sri Lanka to continue in this direction, the consequences would be disastrous for the future of the security of India.Even a tiny unit should not be considered to be kept on the islet since it just 12 nautical miles away from India's Rameshwaram.
Thirdly, if India blindly accepts any form of consultation with Sri Lankan regarding their agenda on Katchatheevu, it would implicate that the red carpet for China to land in the islet. It means Sri Lanka would cooperate with China for their security and pose a very big threat on India. For this reason China will be ready to display extensive support for Sri Lanka in any regards. If this would occur and subsequent war arises with China, then China could deploy their ground troops from Himalayas and from Katchatheevu. Moreover, India would have to face attack from China's 'all–weather friend' Pakistan from the western side. Demolishing and building a church may look to be a religious and non-political to the untrained eye, but it could prove to subsequent political complications that are registered by policy makers.
Pakistan's Increasing Tilt towards China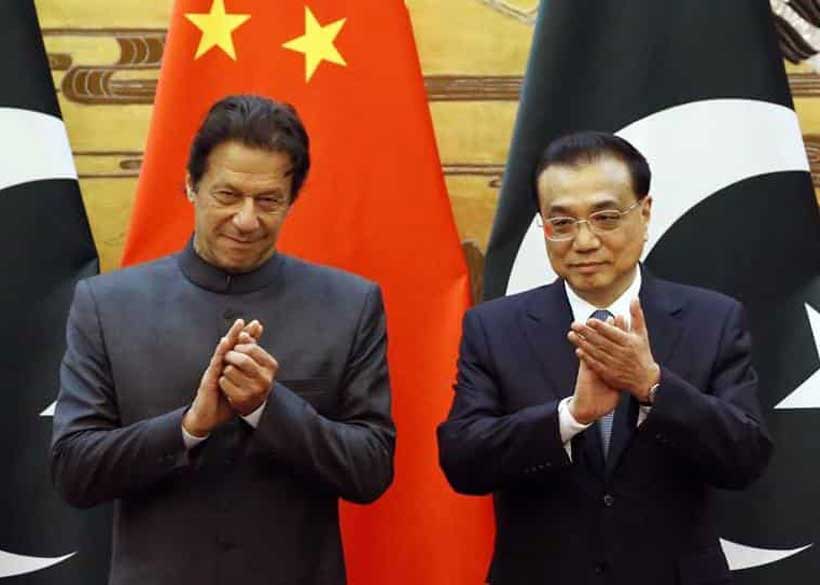 In a recent interview with the Washington Post; Prime Minister Imran Khan was asked what kind of relationship he wanted from the US. He responded by pointing out Pakistan's long and storied relationship with China as an example of a successful and mutually beneficial relationship. He explained how Pakistan's relationship with China, unlike the US was not one-dimensional and built more on trade, respect and mutual cooperation. In doing so he in effect presented the underlying reasons why China is often termed as Pakistan's 'All-Weather' friend.
In fact, the very notion of China being an 'All-Weather' friend is borne in contrast out of the US's more fair-weather and sporadic approach to Pakistan. This approach has been evident in Pakistan's long-standing complaints of how after helping the US repel the Soviet Invasion of Afghanistan, Pakistan was left to pick up the pieces as the US unilaterally withdrew from the region, leaving behind a devastating humanitarian and political crisis. The last two decades' war on terror for which Pakistan once again allied with the US is also following a similar blue-print, which the Prime Minister made clear was an example of history repeating itself. In defining his country's most recent reservations against the US, he made it clear that Pakistan would no longer serve as a hired gun for the US, and desired a more equitable relationship based on mutual respect.
Considering how Pak-US relations have deteriorated over the last few years, the Prime Minister's remarks come as little surprise to observers who have witnessed this uneasy partnership throughout its peaks and troughs. Yet, what's striking is the fact that this is perhaps the first time that a Pakistani head of state has directly presented its relations with China as the ideal blue-print for which to measure the long and troubled history of Pak-US relations.
In contrast, the official narrative ascribed to the Pak-China bilateral framework, has stood out amongst diplomatic and policy-making circles due to the broad poetic license that has more recently been attributed to it. The oft-quoted phrase of how Pak-China Friendship is 'higher than mountains, deeper than the ocean, stronger than steel and sweeter than honey', has been repeatedly used by officials representing the highest levels of government, from both countries to emphasize the far-reaching significance of their bilateral relations.
This includes their significance both within a more localized context, as well as a broader more regional context as evident in the $62 billion China Pakistan Economic Corridor (CPEC). The corridor which promises an end to Pakistan's development woes focuses instead on fostering peace and stability through economic growth and development. This is as opposed to the more security and strategically driven approach of the US, which has seen the region become increasingly violent and militarized. It is based on this difference that CPEC has been widely hailed as a viable solution to the relative instability and insecurity that has for years characterized the South Asian region.
However, over the past few months, Pak-China relations have themselves undergone an uncharacteristic period of friction and uncertainty. Interestingly, one of the major reasons behind this friction has been none other than the newly elected Prime Minister himself. As part of his anti-corruption campaign rhetoric leading up to the elections, he had promised greater over-sight and transparency with regard to Chinese investments under CPEC. This came at a time where growing trade and economic tensions between the US and China, had led to greater scrutiny and broad reservations against China's rising influence the world over. Calls to re-evaluate China's investments were echoed across countries such as Malaysia, Sri Lanka, Myanmar and Kenya; with allusions to unsustainable loans and China's 'Debt Trap Diplomacy' doing the rounds amidst key influencers and policy-makers across the globe. Pakistan's rising debt too was linked to CPEC projects by none other than the US secretary of State, who had ruled out the possibility of US loans being used to bail out Chinese bond-holders in Pakistan.
Prime Minister Imran Khan has since gone to great lengths to dispel such sentiments, as was evident in his official visit to Beijing last month. In all his statements, he has been careful in acknowledging the benefits of China's strategic partnership with Pakistan, and has lauded China's tremendous achievements in eradicating poverty; something that he wants to emulate as part of his own government's policies. His recent statements in the above-mentioned interview too, are based in part on these same reasons.
Taken together, the PM's statements thus present a clear and very public declaration that the Pakistani government is quite willingly choosing to side with China in the ongoing US-China economic rivalry. Unlike before where Pakistan had to carefully balance its strategic relationships between China and the US, China's grand overtures and the US's more inward focus on 'America First' have accelerated Pakistan's gradual tilt towards China. With the US-China rivalry currently seeming far from any sort of resolution, Pakistan's need to pick a side in favor of the other represents a clear indication of which side the government believes its long-terms interests lie with.
Sirimavo of Sri Lanka: Refocusing on World's first Women Prime Minister
Authors: Srimal Fernando and Pooja Singh*
In 1970s, there was a time when Sirimavo Bandaranaike caught the global attention and her premiership was one of the most momentous times in Sri Lanka's political history. On 21 July, 1960, she became the first ever woman Prime Minister of Sri Lanka (formally known as Ceylon) and the world. Even today nearly half a century later, Sirimavo's name is remembered among the thousands of Sri Lankans and among the Sri Lanka Freedom Party (SLFP) supporters. Thus the Sri Lankan voters expectations about Sirimavo rose within no time after the unfortunate assassination of her husband S.W.R.D. Bandaranaike in 1959.
In the summer of 1970, the Sri Lanka Freedom Party (SLFP) , the Lanka Sama Samaja Party (LSSP) and also the Communist Party (CP) was sweeping electorates in a general election by winning 115 seats out of 151. In essence, Sirimavo's administration presented far-reaching constitutional and socio-economic reforms that were suitable for a small island nation.  In fact Mrs. Bandaranaike handled the transfer of island nation becoming a republic under a new constitution tactfully. In this context, Dr. N.M. Perera, Felix Dias Bandaranaike, Philip Gunawardena was some of the primary shapers of her administration. At that time, unlike her predecessors, the former premier showed great interest in developing cement, paper, steel and chemical industries. Despite promising signs under her leadership, uneven inequalities from 1948 to 1970 and economic stagnation created tensions within rural masses. Surprisingly, a coup in 1971 by the southern insurgents headed by Rohana Wijeweera, the leader of the Janatha Vimukthi Peramuna (JVP) shattered the hopes of Bandaranaike government for a short time. Although coup was unsuccessful because of Sri Lanka's military support to premier's rule.
It is noteworthy to mention Sirimavo era solidified Sri Lanka's foreign policy in the coming decades, which set the stage for the island to increase bilateral ties with India and China. In fact, Indian Prime Minister Indira Gandhi was a trustworthy friend of Mrs. Bandaranaike. This period also saw the closest bilateral relations between the neighbouring countries. Especially, Mrs. Bandaranaike was a giant among Non-Alignment leaders. In the summer of 1976 at the fifth Non Aligned Movement (NAM) summit held at the Bandaranaike Memorial International Conference Hall(BMICH) in Colombo, Mrs. Bandaranaike stated, "The non-aligned countries should fight against injustice, intolerance, inequality, old concept of empire and intervention."
On the domestic political scenario, the opposition leader J.R. Jayewardene and his deputy Ranasinghe Premadasa had been outspoken critics of Sirimavo Bandaranaike policies. When she lost 1977 general elections, it was extremely a difficult situation for Mrs. Bandaranaike and for the Sri Lanka Freedom Party (SLFP) coalition partners who had developed a remarkable sense for socialist political culture within the multicultural society in  Sri Lanka. Seven years later Mrs. Bandaranaike had lost her civic rights, the party hierarchy nominated veteran SLFP stalwart Hector Kobbekaduwa for the forthcoming referendum. The Referendum results did not reflect the true situation. Then while the    atmosphere began to change in the island country after the eruption of ethnic conflict and signing of the Indo-Lanka accord. This scenario caused strong anti-United National Party (UNP) regime change feeling.  In a closely fought presidential election in 1988, the SLFP leader Mrs. Bandaranaike lost to UNP presidential candidate Mr. Premadasa. There were no immediate solutions to the crisis in Sri Lanka under Premadasa's presidency.  Hence  in  the South, due to the JVP uprising and the Tamil tiger (LTTE) attacks in Northern and Eastern provinces, conditions inside the Island nation was going from bad to worse.
At the same time, the crisis in the Sri Lanka Freedom Party (SLFP)  came to surface and the party was divided into several wings.  Thus, the time had come for SLFP party unity for doing away with the seventeen years United National Party (UNP) rule. Mrs. Bandaranaike was convinced that it was time for a new generation of party leadership. She opened the corridors of political power to Chandrika Bandaranaike Kumaratunga, Mahinda Rajapaksa, and Maithripala Sirisena who later became presidents of Sri Lanka. In late years, Mrs. Bandaranaike was a prime minister for a short time from when her daughter Mrs. Kumaratunga was president. On the Foreign Policy front she reworked strong bilateral ties with India and China and her policies remained important for Non Aligned Movement (NAM) nations and for India  and China ties with Sri Lanka. After more than fifty years of service to the Sri Lanka Freedom Party (SLFP), to the nation many of the Sri Lankan's were finding it hard to come to terms with Sirimavo's sudden death on 10th October, 2000.Late premier Sirimavo Bandaranaike's pragmatic policies mattered very much for the South Asian island nation, the region and to the world at large.
* Pooja Singh, a scholar of Masters in Diplomacy, Law, Business at Jindal School of International Affairs, India.
Indian Human Rights violation in Kashmir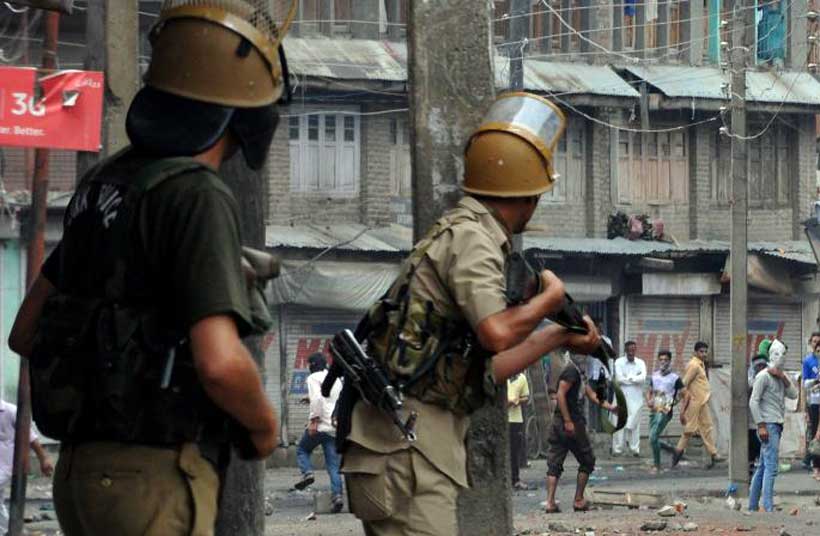 In International conflict management, the models and approaches to solve the deep-rooted issue are vital and applicable but these models became fragile if any one of the belligerent states lacks the intent to solve any tangible solution. India rigid stance of avoiding any Peace Talks on Kashmir issue is the main irritant between rivalries which derails the conflict resolution. It is far important for rivalries to elucidate the dispute to move ahead.  Because it is ultimate truth that all the conflict and crises have an alternate way of tenacity.
In South Asian framework, Indian strategic ambitions are the main stumbling block in the way of Kashmir Resolution. While in the Global framework, major powers like Russia and USA military and then ideological interests compels states not to play any significant role for the resolution of Kashmir conflict.
Kashmiri Freedom Movement started from 1931 and still in 2018 it is constantly being exploited in the hands of Indian aggressive leaders. From 87 years, Indian barbarism is not a top-secret. Indian wanted to sideline and suppress the Kashmir issue in the prism of their national interests but the issue will remain alive with determined efforts of the Kashmiri and Pakistani people, human right activists, political and military leaders. The issue of Jammu and Kashmir must be resolved as per aspirations of Kashmiris.
Pakistanis and Kashmiris across the world chronicled their protest against Indian brutality and illegitimate occupation in Kashmir. Struggle for freedom of Kashmiri people will one day succeed by the grace of Almighty Allah.  Each day is like a black day until the resolution of Jammu and Kashmir with the consent of Kashmiri people.
There are many pragmatic choices for the resolution of Kashmir issue but the real dilemma is that India is not ready to come on Table for Peace talks due to their hegemonic ambitions. Recent Talks at UNGA 73rd session was also negated by Indian. As a rational nuclear state, they should realize that Kashmir is a nuclear flashpoint. Both the nuclear states should talk constructively and negotiations are the only way forward in which mutual national interests must be considered.
In 1948, it was India who went to United Nations and then it was decided unanimously a plebiscite in Kashmir. It is the right of every Kashmiri to decide his destiny indigenously. As there are no law enforcement agencies of international organizations to implement its resolution but the role of P-5 states can facilitate for resolution. Till now no such role is played by them but the importance of UN forum cannot be negated as states like Pakistan can raise their voices at international level against Human Rights violations.
The Indian occupational forces under the cover of Armed Forces Special Protection Act (AFSPA) and other black laws frequently involve in religious cleansing of Muslims. After the martyrdom of Burhan Wani in 2016 Indian forces started using most dangerous weapons of pellet firing shotgun. Where are Human Rights Law against the killing of innocent Kashmiris? The lives of Kashmiris are as important the people killed in 9/11, London attacks, in Mumbai attack or a single Indian soldier. The US fought the war on terror and still engage in most complex war but What about Terror of India in Kashmir. Kashmir needs not to be forgotten at all. US Secretary of State Michael Pompeo asked Pakistan to abandon terrorist attacks into India but from Where Kashmiri demand Freedom. The US needs to let her interest go, at least for once, to settle the Kashmir issue. For Pakistan, it is not just a matter of territorial importance but relates to the lives of Kashmiri people who are suffering at the hands of India's state terrorism.
Modi government is supporting to have Direct Talks with the Taliban, but when it is about Kashmir, they became silent. There is a dire need for the Indian government to review their mindless Kashmir policy. Kashmiri people must be given the right of plebiscite to decide them their destiny. Pakistan's foreign policy is on right direction that the tools of diplomacy need to be improved for better results and peace process is the only way forward.