Oil politics: Saudi and Iran take opposite position on OPEC oil output targets
Saudi and Iran, even while fighting each other in order for dominating the West Asia region, seem to have decided to take their fight forward regarding effecting changes in oil output targets.
The Organization of the Petroleum Exporting Countries (OPEC) is one of the forums where both could coordinate their action to stabilize West Asia. But unfortunately they continue to orchestrate their enmity even there. Tensions between the Sunni-led kingdom and the Shi'a Islamic Republic have been the highlights of several previous OPEC meetings, including in December 2015 when the group failed to agree on a formal output target for the first time in years. This time around, strains were less acute, however, as new Saudi Energy Minister Khalid al-Falih showed Riyadh wanted to be more conciliatory and his Iranian peer Bijan Zanganeh kept his criticism of Riyadh to an unusual minimum.
OPEC is pumping 32.5 million barrels per day (bpd), which would give Iran a quota of 4.7 million bpd – well above its current output of 3.8 million, according to Tehran's estimates, and 3.5 million, based on market estimates.
OPEC set for another showdown between rivals Saudi Arabia and Iran when it met on June 02 in Vienna with Riyadh trying to revive coordinated action and set formal oil output target but Tehran rejecting the idea. The Gulf Cooperation Council sought coordinated action at the meeting, a senior OPEC source said, referring to a group combining OPEC's biggest producer Saudi Arabia and its Gulf allies Qatar, Kuwait and the United Arab Emirates. In a rare compromise, OPEC also decided unanimously to appoint Nigeria's
Saudi Arabia and its Gulf allies had tried to propose OPEC set a new collective ceiling in an attempt to repair the group's waning importance. But Thursday's meeting ended with no new policy or ceiling amid resistance from Iran.
Since Saudi is eager to maintain the conflict with Iran for some obscure reasons, any agreement between Riyadh and Tehran would be seen as a big surprise by the market, which in the past two years has grown increasingly used to clashes between the political foes as they fight proxy wars in Syria and Yemen. Saudi Arabia effectively scuppered plans for a global production freeze – aimed at stabilizing oil markets – in April. It said then that it would join the deal, which would also have involved non-OPEC Russia, only if Iran agreed to freeze output.
Several OPEC sources said Saudi Arabia and its Gulf allies would propose to set a new collective ceiling in an attempt to repair OPEC's waning importance and end a market-share battle that has sapped prices and cut investment. New Saudi Energy Minister Khalid al-Falih was the first OPEC minister to arrive in Vienna this week, signaling he takes the organisation seriously despite fears among fellow members that Riyadh is no longer keen to have OPEC set output. "There could be shorter-term situations in which, in our view, OPEC might intervene and yet other situations — such as long-term growth of marginal barrels — in which case it should not," Falih told Argus Media ahead of the meeting.
At its previous meeting in December 2015, OPEC failed to set any production policy including a formal output ceiling, effectively allowing its 13 members to pump at will in an already oversupplied market. As a result, prices crashed to $27 per barrel in January, their lowest in over a decade, but have since recovered to around $50 due to global supply outages. Those include declining output from U.S. shale producers badly hit by low prices but also forest fires in Canada, militant attacks on pipelines in OPEC member Nigeria and declining output in Venezuela, also a member of the group.
Until December 2015, OPEC had a ceiling of 30 million barrels per day (bpd) – in place since December 2011, although it effectively abandoned individual production quotas years ago. OPEC currently produces around 32.5 million bpd. Any ceiling below that number would represent an effective cut. "One of our main ideas (is) to have a country quota. But I don't believe at this meeting we can reach agreement for this," Zanganeh said, adding that Iran was producing 3.8 million bpd and would soon reach pre-sanctions levels of 4 million bpd.
Tehran has been the main stumbling block for the OPEC (Organization of the Petroleum Exporting Countries) to agree on output policy over the past year as the country boosted supplies despite calls from other members for a production freeze. Tehran argues it should be allowed to raise production to levels seen before the imposition of now-ended Western sanctions over Iran's nuclear program. Iranian Oil Minister Bijan Zanganeh said Tehran would not support any new collective output ceiling and wanted the debate to focus on the more radical idea of individual country production quotas. "An output ceiling has no benefit to us," Zanganeh told reporters upon arriving in Vienna and before seeing any fellow OPEC ministers.
The market has grown increasingly used to OPEC clashes over the past two years as political foes Riyadh and Tehran fight proxy wars in Syria and Yemen. Saudi Arabia effectively scuppered plans for a global production freeze – aimed at stabilizing oil markets – in April in the Qatari capital of Doha. It said then that it would join the deal, which would also have involved non-OPEC Russia, only if Iran agreed to freeze output.
Tehran argues it should be allowed to raise production to levels seen before the imposition of now-ended Western sanctions over Iran's nuclear program. Zanganeh said Tehran would not support any new collective output ceiling and wanted the debate to focus on individual-country production quotas, effectively abandoned by OPEC years ago. "Without country quotas, OPEC cannot control anything," Zanganeh told reporters. He insisted Tehran deserved a quota – based on historic output levels – of 14.5 percent of OPEC's overall production.
Understandably, OPEC failed to agree a clear oil-output strategy as Iran insisted on steeply raising its own production, though Tehran's arch-rival Saudi Arabia promised not to flood the market and sought to mend fences within the organization.
Since OPEC failed to agree any policy, it would again convince the market that its main members could try to raise supplies further to gain market share despite low prices. UAE Oil Minister Suhail bin Mohammed al-Mazroui said oil markets were still not close to rebalancing due to a severe glut and a further price correction was possible. The Venezuelan energy minister Eulogio Del Pino also warned that supply outages have propped up prices in recent months but a global oil glut might build up again when missing barrels return. "More than 3 million barrels are out of the market. When those circumstances are removed from the market, what's going to happen?" he asked reporters in Vienna.
Despite the setback, Saudi Arabia moved to soothe market fears that failure to reach any deal would prompt OPEC's largest producer, already pumping near record highs, to raise production further to punish rivals and gain additional market share. "We will be very gentle in our approach and make sure we don't shock the market in any way," Falih told reporters. "There is no reason to expect that Saudi Arabia is going to go on a flooding campaign," Falih said when asked whether Saudi Arabia could accelerate production.
That OPEC could not agree on a benign deal is a sign that political differences are undermining the organization, said Gary Ross, founder of US-based PIRA consultancy. "It is bearish short-term for oil prices. But what is also important is that Saudis are not planning to flood the market," Ross added.
Zanganeh made a few conciliatory remarks, saying he was happy with the meeting and received no signals from other producers that they planned to increase output. Sources say, after the Doha debacle, it actually restores market confidence that Saudi Arabia is committed to OPEC. This is a success compared to three days ago when people had been expecting Falih to walk out of the OPEC room.
The flow of drilling mud is seen in a container while an oilfield worker works on a drilling rig at an oil well operated by Venezuela's state oil company PDVSA, in the oil rich Orinoco belt, near Cabrutica at the state of Anzoategui April 16, 2015.
At its previous meeting in December 2015, OPEC effectively allowed its 13 members to pump at will. As a result, prices crashed to $27 per barrel in January, their lowest in over a decade, but have since recovered to around $50 due to global supply outages. Last week, Brent prices were down 1.5 percent at $49 per barrel after the OPEC meeting but later rallied on data showing a weekly drawdown in U.S. crude stockpiles.
Traditional rivals, Saudi Arabia and Iran, continue to fight to prove their supremacy in OPEC. Neither gives up an opportunity to hurt the other, whenever and wherever they can, and oil seems to be their favorite playground. With Saudi Arabia scuttling any chances of a production freeze in Doha in April, Iran has followed suit by thwarting attempts by Saudi Arabia to introduce a production ceiling on OPEC production in last week's meeting held in Vienna.
Iran, which is close to its pre-sanction levels of production, had earlier agreed to discuss being part of any production freeze after it reached its desired output. However, Iran refused to adhere to any production ceiling, which led to OPEC abandoning the idea.
Iran has been a dark horse since the lifting of sanctions, increasing its market share quickly to the surprise of many investors. Iran has resorted to offering large discounts to its Asian customers, undercutting the Saudi and Iraqi prices to levels not seen since 2007-2008 in order to regain their market share. Iran shipped 2.3 million barrels per day in April 2016, the highest level since 2012. These figures are 15 percent higher than the International Energy Agency (IEA) forecast. Iran has been successful in its strategy until now, but increasing its market share further might prove difficult.
Meanwhile, Saudi Arabia is attempting to cement its market share in the wake of this increased production from Iran and Iraq. Though Saudi Arabia is attempting to transition away from being an oil-dependent economy, its transformation depends on the successful listing of Saudi Aramco. As part of its preparation for the listing, Aramco is gaining market share and improving its efficiency, according to its chief executive, Amin Nasser. "We are preserving our market share, which continues to increase year-on-year," he said in the interview. "This year, as last year, it is increasing. Our market share is picking up," he added, without giving figures, reports Reuters.
Ian Bremmer, the president of political risk consultancy Eurasia Group, said that the Saudi's looked set to increase production after speaking with executives and a member of the Saudi ruling family.
Iran is better equipped to cope with the long-term upheaval because it is less dependent on oil than Saudi Arabia, having raised more through general taxation than through oil duties last year.
The struggle for supremacy between the two West Asian nations doesn't show any signs of abating, and there is no clear winner in this showdown. Though Saudi Arabia has large reserves, it is burning them at a fast rate. On the other hand, experts believe that the Iranian economy is better equipped to withstand lower oil prices because its economy is more diversified and has an educated and hardworking population. The fight between the two for supremacy in the Middle East region is unlikely to end anytime soon. Currently, supply outages to the tune of 3.5 million b/d are supporting the oil prices by creating a balance between demand and supply.
Once Nigeria, Libya, and Canada resume pumping at their normal levels, the effects of the struggle between Iran and Saudi Arabia will be felt. If both increase production, the world will be awash with oil, pulling prices back to the mid $30/barrel levels.
But then the new oil exporters could also play oil politics along with OPEC.
100th Anniversary of the Turkish Constitution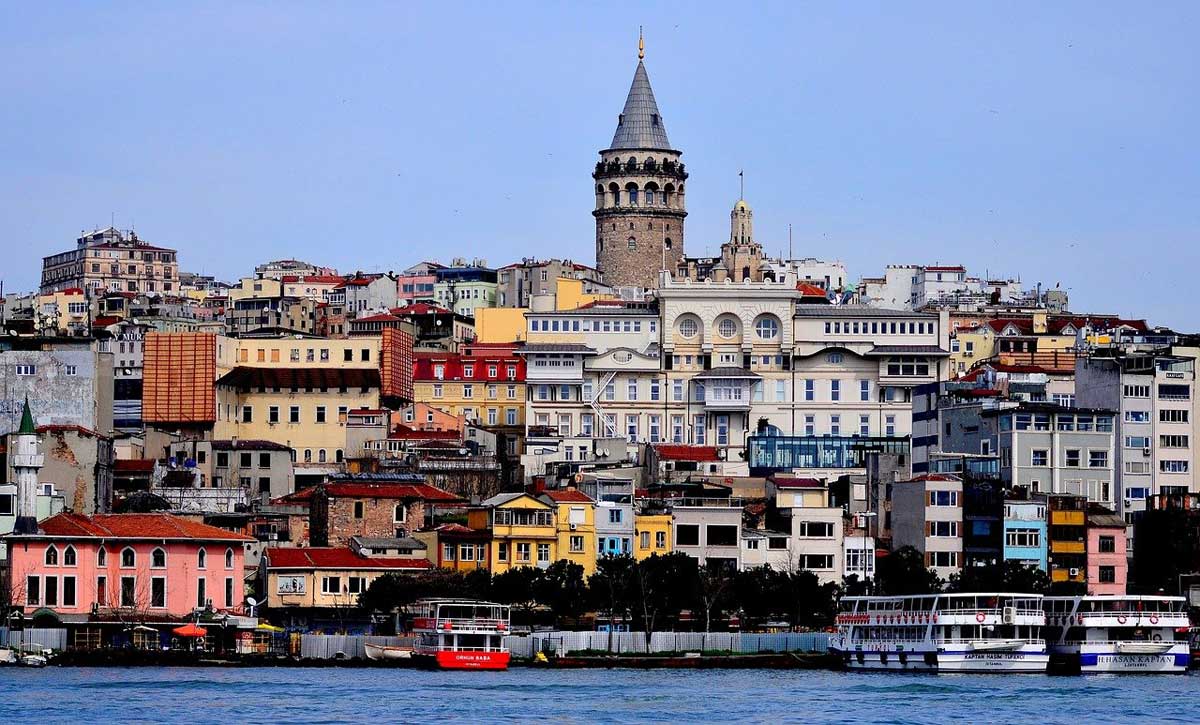 Teşkilatı-Esasiye Law, the law provides for the establishment of the State of Turkey on January 20, 1921. This law also carries its status as Turkey's first constitution.
The Ottoman State displayed a submissive understanding in the face of the occupations experienced in its last period. The people displayed an important struggle for independence by showing the necessary reaction and effort during the 1st World War against these invasions. After the war, Mustafa Kemal Ataturk, exhibited a legitimate ground to fit this into the struggle for independence and contemporary, landed in Samsun on May 19, 1919 to establish a modern Turkey. This date was also the first step in the War of Independence launched against the occupations across the country.
After Samsun, Mustafa Kemal, who held various meetings and congresses in Amasya and Erzurum, respectively, went to Sivas from here and held the Sivas Congress with the representatives determined by the people from every province. September 4, 1919 at the congress held in Sivas with the participation of delegates from all over Turkey, Istanbul until the establishment of the new Chamber of Deputies of the general elections made the government decide to cut all formal ties. A Council of Representatives was established in order to establish a new administrative and political organization throughout the country.
As a result of the election held in 1920, the last Parliamentary Assembly of the Ottoman Empire was established, but on March 16, 1920, Istanbul was occupied by the British and the pro-National Struggle MPs were arrested. The parliament that convened on March 18 announced that it dissolved itself. With the dissolution of the last Ottoman Parliament, Mustafa Kemal announced in the statement he published on behalf of the Representation Committee that he wanted the MPs who could escape the occupation in Istanbul to come to Ankara.
The Grand National Assembly was Established
MPs who managed to escape secretly from Istanbul deputies from all over Turkey, Mustafa Kemal's leadership in Ankara on 23 April 1920, which was collected and laid the foundations of the Republic of Turkey Grand National Assembly was opened. The next day, on April 24, 1920, Mustafa Kemal Pasha was elected president of the Grand National Assembly. The Assembly, which adopted the principle of unity of forces, thus started its work to ensure the independence of the nation and the liberation of the state.
Mustafa Kemal Pasha, as the Speaker of the Assembly, presented a draft on September 13, 1920 with the title "Populism Program" consisting of 31 articles. For the draft, Mustafa Kemal said, "The nature of our existence, the essentiality of the nation, has proved the general trend of the nation, it is populism and the people's government. It means that governments fall into the hands of the people "and stated that this is an obligation. On September 18, 1920, the Populism Program prepared by the government was read in the Parliament. Malatya Deputy Lütfi Bey "This statement contains many principles". First of all, I recommend him to go to the Principles of Law ". Trabzon Deputy Ali Şükrü Bey stated that this draft was not a draft law and did not want it to be sent to the committee. In his speech, Minister of Finance Ferit Bey underlined that the draft law is a draft law and said, "This program is the political program of the government."
At the end of the discussions, it was decided to send the program to a special committee consisting of three people from each branch. The members of the special commission named Encümen-i Mahsus were determined on September 25 and started their work. The Council completed its first work on October 21, 1920, and the program was put on the parliament's agenda on October 27. The Council made some changes in the Fundamental and Administration sections of the Government Program and arranged this as a draft Law of Organization. He presented the justification of the arrangement he made to the Parliament. The draft law prepared by the Encümen-i Mahsus, which was submitted to the Parliament as the Fundamental Law of the Organization, consisted of 23 articles and two sections as Mevaddı Fundamental and Administrative. Some of the articles in the Populism Program were not included in the Draft Law on the Organization-ı Esasiye, which was arranged by the Encümen-i Mahsus and submitted to the Assembly. Article 5, which includes the subject of caliphate and sultanate, Article 10, which includes the number of people in the Grand National Assembly, and Article 16 regarding the army, were not included in the Draft Law on the Principles of Organization. While 11 items were accepted as they are, changes were made on 12 items. An Article-i Individual was added by the Encümen-i Mahsus. It was requested that the articles and provisions of the Basis of the Law, which were not contradicted to the law at the time the draft Law on the Principles of the Organization was discussed in the Assembly. However, as the Speaker of the Assembly Mustafa Kemal opposed this request, such a provision was not included in the Constitutional Law of the Organization. Therefore, with the Law of Fundamentals of the Organization, his relationship with the Ottoman Empire's Basis of Law was officially terminated.
These discussions lasted about five months. The Fundamental Organization Law was accepted in the Parliament on January 20, 1921. A special method and quorum was not sought in the adoption of the law. Mustafa Kemal sent the Law of Constitution to the Grand Vizier Tevfik Pasha by telegram. No. 85 "Organization Fundamental Law" Article 23, and also carries the distinction of being Turkey's first constitution, which consists of discrete items. One of the most important features of this Constitution is that even though the Ottoman Empire did not come to an end, it was declared that it would be administered by the Grand National Assembly and that sovereignty belonged to the nation, and the system, which was actually implemented with the principle of unity of powers, was placed on a constitutional basis.
Call for International Community: A Story of Israeli Colonialism
One of the biggest myths about the Israel-Palestine conflict is that it has been going on for centuries, that this is all about ancient religious hatreds. Truth be told, while religion is included, the contention is for the most part around two gatherings of individuals who guarantee a similar land. It really goes back about a century, to the early 1900s. Around at that point, the locale along the eastern Mediterranean we currently call Israel-Palestine had been under Ottoman Empire for a considerable length of time. It was religiously diverse, including mostly Muslims and Christians but also a small number of Jews, who lived generally in peace and it was changing two important ways. In the first place, more individuals in the area were building up a feeling of being ethnic Arabs as well as Palestinians, a national personality. At the same time, not so far away in Europe more Jews joining a movement called Zionism, which said that Judaism was not just a religion but a nationality, one that deserved a nation of its own. Following quite a while of mistreatment, many accepted a Jewish state was their lone method of wellbeing. They saw their notable country in the Middle East as their best trust in building up it. In the primary many years of the twentieth century, a huge number of European Jews moved there. After World War one, the Ottoman Empire collapsed and the British and French Empire carved up the Middle East, with the British taking control of the region it called the British Mandate for Palestine.
At first, the British allowed Jewish immigration, but as more Jews arrived, settling into farming communes, tension between Jews and Arab grew. The two sides submitted demonstrations of brutality and by the 1930s, the British started restricting Jewish movement. Accordingly, Jewish civilian armies framed to battle both the neighborhood Arabs and to oppose British rule. Then, came the Holocaust, leading many more Jews to flee Europe for British Palestine, and galvanizing much of the world in support of Jewish state. In 1947, as sectarian violence between Arab and Jews there grew, the United Nations approved a plan to divide British Palestine into two separate states: One for Jews, Israel and one for Arabs, Palestine. The city of Jerusalem, where Jews, Muslims, and Christians, all have sacred destinations, it was to turn into a special international zone. The arrangement was intended to give Jews a state, to set up Palestinian autonomy, and to end the partisan viciousness that the British could not control anymore. The Jews accepted the plan and declared independence as Israel but on the other hand, Arabs throughout the region saw the UN plan as just more European colonialism trying to steal their land. Many of the Arabs states, who had just recently won independence themselves, declared war on Israel to establish a unified Arab. The new state of Israel won the war in any case, all the while, they pushed well past their fringes under the UN plan, taking the western portion of Jerusalem and a great part of the land that was to have been a piece of Palestine. They also expelled huge number of Palestinians from their homes, creating a massive refugee population whose descendants today number about 7 million. Towards the end of the war, Israel controlled the entirety of the region except for Gaza, which Egypt controlled, and the West Bank, which Jordan controlled. This was the start of the decades-long Arab-Israeli clash. In 1967, Israel and the neighboring Arab states battled another war. At the point when it finished, Israel had held onto the Golan Heights from Syria, the West Bank from Jordan, and both Gaza and the Sinai Peninsula from Egypt.
Israel's military is still occupying the Palestinians territories of the West Bank and Gaza, and this was when the conflict became an Israeli-Palestinian struggle. The Palestinian Liberation Organization, which had shaped during the 1960s to look for a Palestinian state, battled against Israel. At first, the PLO asserted all of what had been British Palestine, which means it needed to end the state of Israel altogether. Battling among Israel and the PLO continued for quite a long time, in any event, including a 1982 Israeli intrusion of Lebanon to kick the gathering out of Beirut. The PLO later said it would acknowledge isolating the land among Israel and Palestine, yet the contention proceeded. As the entirety of this was going on, something sensational was changing in the Israel-involved Palestinian domains, Israelis were moving in. these individuals are called pilgrims and they made their homes in the West Bank and Gaza whether Palestinians needed them or not. Some moved for strict reasons, some since they need to guarantee the land for Israel, and others are regularly financed by the Israeli government. Today there are few hundred thousand pioneers in an involved area even though the International thinks of them as unlawful.
Firstly, and most importantly to resolve any problem we must diagnose the real problem. It is essential to recall that there is no "Palestine issue" but instead an "Israeli colonial problem". Problems are getting unbearable for Palestinians, however. Inside the West Bank, Palestinians were being surrounded by a somewhat-increasing number of settlements, which mostly respond with wars and now and then with barbarianism and so most clearly require ordinary lives. Within Israel however, the overwhelming majority have been unconcerned, as well as the repression usually holds the argument mildly excluded throughout their daily lives, despite snippets of short and surprising brutalities. There is almost no political desire for peace, no one really recognizes where the conflict is headed. A Third Intifada possible? There will be a collapse in the Palestinian Authority?  In either circumstance, everyone understands that scenario, as they are at present, will no doubt endure. Israel's occupation over the Palestinians becomes too precarious yet to think permanent, so it would be a ton more awful, even if anything sensational shifts.
The overall creation of the whole situation must determine the outcome; two states or one bi-national entity. The continuing with speculation about the manifestation or duality of states is indeed not unnecessary; it may prove destructive and crippling.Through the past, facts are obvious that colonialism cannot continue until forever. Similar situation applies for Israel, Israel will also end its occupation similarly as every single major power ended theirs.The sooner the better for both Palestinians and Israelis likewise.
When is usury usury? Turkish fatwa casts doubt on Erdogan's religious soft power drive
Turkey's state-controlled top religious authority has conditionally endorsed usury in a ruling that is likely to fuel debate about concepts of Islamic finance and could weaken President Recep Tayyip Erdogan's efforts to garner religious soft power by projecting Turkey as a leader defending Muslim causes.
The ruling, issued by the Directorate of Religious Affairs or Diyanet that is part of Mr. Erdogan's office, stated that interest-based home loans were exempted from the 1,400-year-old ban on interest as a form of usury, provided they were extended by a Turkish state bank for the purchase of real estate in a government housing project.
The ruling is widely being seen as serving the interests of Mr. Erdogan's government rather than a reform of Islam.
"The fatwa is likely to be a hot discussion for a number of weeks or months… We'll have to see if the fatwa will really increase Islamic mortgage markets. I assume that is the main reason why they made such a controversial fatwa… It will strengthen those opposed to Islamic finance," said Indonesian Islamic finance scholar Fauziah Rizki Yuniarti.
The fatwa was issued in the wake of reports that Mr. Erdogan had pressured commercial banks to continue granting cheap loans to boost the construction industry. Responsible for the construction of affordable housing, the government's Housing Development Administration has become an important driver of the Turkish economy that has fuelled an increase in home sales.
The fatwa came days before Mr. Erdogan rattled financial markets by reverting for the first time in two months to his tirade against high interest rates that he asserts bankrupt businesses and fuel inflation. In a surprise move, Mr. Erdogan appointed in November a new central bank governor and promised to adhere to more orthodox monetary policies that would include higher interest rates in a bid to stem a slide of the Turkish lira.
The fatwa, much like Mr. Erdogan's hesitancy to criticize China's brutal crackdown on Turkic Muslims in its north-western province of Xinjiang, is likely to cast doubt on Turkey's religious soft power efforts that involve not only voicing support for Muslim causes but also the construction of mosques in far-flung places across the globe as well as efforts to shape the religious and political beliefs of Turkish diaspora communities in Europe.
Turkish diplomats are likely to use the fatwa to counter mounting criticism in Europe from French President Emmanuel Macron and Austrian Chancellor Sebastian Kurz who have been leading a crackdown on political Islam and pointing fingers at Turkey because it supports groups like the Muslim Brotherhood.
After swiping insults in recent months, Messrs. Macron and Erdogan have sought to dial down tensions. Mr. Macron last week responded positively to a New Year message in which Mr. Erdogan expressed condolences for several violent attacks in France last year.
The message was part of Turkish efforts to take the sharp edge off its multiple regional disputes that involve European nations as well as Israel and Saudi Arabia. The moves were in anticipation of US President-elect Joe Biden taking office and in advance of European Union and NATO summits that could censor Turkey.
"Turkey is an ally, that in many ways… is not acting as an ally should and this is a very, very significant challenge for us and we're very clear-eyed about it," said Anthony Blinken, Mr. Biden's nominee for Secretary of State, during his Senate confirmation hearing on Monday.
A Turkish plan to open three schools in Germany has run into opposition from conservative and left-wing politicians. Turkey argues that the schools would be responding to community demands that students have an opportunity to opt for Turkish as an elective alongside other foreign languages.
Markus Blume, general secretary of the Bavarian Christian Social Union (CSU), the sister party of Chancellor Angela Merkel's ruling Christian Democratic Union (CDU), asserted that "we don't want Erdogan schools in Germany."
Left Party member of parliament Sevim Dagdelen charged that "it is fatal for the government to negotiate the opening of private schools in Germany while the Turkish autocrat drives the critical intelligentsia of his country into prison or exile."
The school controversy came amid a heated debate about a plan to train imams of the Turkish-Islamic Union for Religious Affairs (DITIB), one of Germany's largest Muslim associations that maintains close ties to Mr. Erdogan's religious affairs directorate.
The training would compete with a similar course at the University of Osnabruck that has been endorsed by Germany's Council of Muslims whose 15-20,000 members include Muslims of German and Arab as well as Turkish descent.
The government has pressured DITIB, which operates close to 900 of Germany's 2,600 mosques and employs 1,100 Turkish-funded and trained imams, to opt for German-educated clerics who in contrast to their Turkish counterparts are fluent in German.
The government stopped subsidizing DITIB in 2018 while Germany's intelligence service, the Federal Office for the Protection of the Constitution, reclassified the group as a nationalist rather than a religious organisation.
It will take more than a fatwa on interest to counter increasingly deep-seated Western distrust of Mr. Erdogan even if Western elites may read the ruling as an indication that the Turkish president potentially is mellowing.
Mr. Erdogan may, however, have to explain his apparent willingness to opportunistically break with religious norms to a Muslim world in which he ranks as one of the most popular figures despite widespread elite hostility towards him.