NATO's provocative maneuver in Baltic
By using its military bases across the globe, set up following Sept-11, USA is getting the NATO effectively contain Russian territories militarily from all possible sides. The enemies of NATO have been communism, Islam and Russia and it has been dealing with each of them simultaneously by employing all available sources, including communists, Muslims, Russians and Jews, others. That is the grand strategy of US super power for dealing with entire humanity.
Yes, the western military corpus NATO with enormous terror resources and military potentials cannot be quiet for too long and it moves about according its regular plans, provoking or even directly threatening Russia as a routine behavior, after all, NATO had come into existence soon after the Second World War to corner and contain Russia all over the world, trying to curtail its enormous influence world over.
Ever since the Cold War officially ended, USA and its NATO team have been very consciously undertaking steps that hurt the mighty Kremlin but Russia could not do anything that would make the western leaders and their media lords declare it a 'dictatorship'.
Even though the end of Cold War formally ended military rivalry between USA and Russia leading to the dismantling of the Warsaw Treaty of Eastern military forces under Moscow command opposed to Western alliance NATO under USA, NATO is still targeting Russia and its allies since Warsaw Treaty has ceased to exist. Moscow's predicament is bad because it cannot revive the Warsaw Pact as most the members of it are now on the side of NATO.
Chess game
As usual, the former ideological adversaries and Cold War rivals, USA and Russia are engaged in a cold chess game, making moves that confuse the world and terrorize the humanity. Many countries also play their own games by taking sides with either of the top nations.
USA has been also busy in using the former allies of Russia in East Europe and Eurasian, Baltic region, Caucasus and Caspian Sea Basin, Central Asia and elsewhere against its global interests. But there is nothing that the Kremlin can do to bring those nations back into its fold. It can only feel proud of its glorious imperial past even as the NATO keeps threatening by targeting its borders, now with the Baltic nations.
The Baltic countries (also known as Baltic States) is northeastern region of Europe containing the countries of Latvia, Lithuania and Estonia on the eastern shores of Baltic Sea. Baltic countries have its name for being bounded on the west and north by the Baltic Sea. Baltic countries usually are referred to the territories east of Baltic Sea which gained independence from the Russian Empire in the wake of World War I.
The republics of Estonia, Latvia, and Lithuania, which became constituent republics of the former Soviet Union in 1940, regained their independence in 1991. Estonia, Latvia, and Lithuania are now parliamentary democracies and oppose Russian domination in the region and hence support the US led NATO.
Baltic region though has clearly moved away from Russian control and has become a part of Western military and political block, the NATO thinks Russia is keenly waiting for a chance and can use the region in future.
The Baltic governments are actively encouraging the deployments and calling for still more NATO military hardware over and above the vast stocks of tanks, artillery and heavy weapons pre-positioned throughout Eastern Europe by NATO since 2014. Backed by the Western alliance, Lithuania, Latvia and Estonia are placing their societies on a war footing. They are putting their armed forces on high alert and awaiting the call for mobilization against Russia.
US led NATO has already brought most of Russia's former allies in Europe and Asia under its control by skillfully playing the terrorism card. As a result, Washington has more military bases across the world than Russia or any other power.
Unequals
Although it lost the super power status it used to enjoy along with USA as an equal nation, Russia still has all the necessary embodiments, including strategic weapons and nuked missiles , to give a strong opposition to USA and NATO.
Now Russia is facing the NATO almost single handedly giving the Washington all hopes of superiority in real War Theater. China and the partners in economic block Moscow leads cannot be taken for granted. India, for instance, is already hanging from the US wings in the hope of obtaining a UN veto inclusive package to retain neighboring Jammu Kashmir by brutality.
Though Israel, feeling the pinch of White House, is trying jump into the Russian bandwagon by coordinating intelligence on Syria and USA in search of New Middle East to control the confused Arab leaders and, mainly, to retain all illegal settlements inside Palestine as its own property and its 'birth rights" to kill Palestinians, their children in order to promote expansionist ideology in Arab world. Perhaps, Israeli shift towards Russia has been facilitated by the Neocons seeking to make Israel a super power to outsmart USA, Russia and China.
With Russia also helping USA advance its military interests in Mideast, interestingly, USA considers the NATO and Israel the perfect tool to advance its global interests. Therefore, the NATO is interested in recreating the Cold War atmosphere world over so that it could sell terror goods to the 'needy' powers with plenty of resources, like India.
NATO plan
The USA-dominated imperialist alliance has relentlessly stoked confrontation with Moscow and laid the foundations for a continental-scale war aimed at breaking up and conquering the Russian Federation. In Eastern Europe, under the guise of "rotational deployments," NATO has established a permanent military force. Put forth for public consumption as a response to Russian "meddling" in Ukraine and alleged provocations by Russia's military along the frontiers of NATO's eastern member states, the real purpose of NATO's spearhead force is to prepare for a ground invasion across Russia's western border even while keeping Russia busy with some other complicated issues.
The continued massing of Western troops along Russia's border makes good on US President Barack Obama's September 2014 promise that the US and NATO powers would provide "eternal" military assistance to the Baltic states. In effect, Obama committed the most powerful military alliance in the world to waging all-out war against Russia should one of the tiny Baltic states claim to be under attack from Moscow.
The charge of "Russian aggression" against Europe is among the central lies employed by present-day imperialism. Seizing on the secession of Crimea from post-coup Ukraine and the enclave's integration into the Russian Federation, the NATO establishment has sought to justify its war preparations as a defensive precaution in the face of a Putin government supposedly primed to invade Central Europe.
The Western military alliance's Secretary General Jens Stoltenberg confirmed NATO is sending 4,000 additional troops to Eastern Europe in the name of reassuring Poland and the Baltic states and "We will agree to deploy by rotation four robust multi-national battalions in the Baltic States and Poland". The announcement of new troop deployments comes in the midst of Operation Anaconda 2016, involving more than 30,000 NATO forces in the biggest war drill held in Poland since the end of the Second World War. Some 12,500 of the 30,000 soldiers are American.
The USA, Germany and Britain will each contribute 1,000 soldiers, with Canada will confirm its own contingent of 1,000. The deployments are among the most provocative actions taken by the NATO high command in the course of its anti-Russian buildup, now well into its second year. With ever greater recklessness, the US and European ruling elites are sowing the seeds of war across the width and breadth of the Eurasian landmass which is under the Kremlin supervision.
According to media reports, NATO officials are looking for Canada to deploy about 1,000 combat soldiers to a base in Latvia on a permanent basis. These Canadian soldiers would be part of a joint German, British and US Baltic deployment totaling 4,000 troops. NATO has apparently singled out Canada to provide troops for a new deterrent force in Eastern Europe.
Since April 2014, Canada has been sporadically deploying small contingents of combat troops to Eastern Europe for brief training exercises. These rotating missions were part of Canada's contribution to NATO's Operation Reassurance, which was triggered by Russia's annexation of the Crimea and the severe unrest in Eastern Ukraine.
The integration of former Soviet republic Georgia into NATO is slated to be a core issue at next month's NATO summit in Warsaw. Russia and the pro-Western government of Georgia fought a brief war in 2008, and Moscow has vociferously opposed the country's joining the US-dominated military alliance. The integration of Georgia would greatly facilitate the projection of USA and NATO power against Russia's southern flank in the Caucasus and Caspian Sea Basin.
The NATO buildup in Eastern Europe is producing levels of militarist frenzy not seen in Europe since the 1930s. Last week's announcement of intensified US military operations in Afghanistan is bound up with preparations to use that country as well to strike against Russia's "soft underbelly" in Central Asia, in particular against Russian interests in Kazakhstan.
Justification
The more hawkish experts breathlessly refer to the Baltic States — Estonia, Lithuania and Latvia — as NATO's eastern "flank" (rather than using the words border or boundary), implying that a war with Russia is already underway.
US, European imperialism is committed to defend the Baltics because it supplies them with a pretext and a staging area for covert and military operations along Russia's flanks. In Washington and some European capitals, powerful elements within the imperialist circles are actively conspiring to engineer further provocations and destabilization operations against Russia.
Citing unnamed NATO sources, British media accused Russia of "circumventing the Vienna accord and building up troop numbers in sensitive locations on Europe's doorstep." Announcing plans to boost military expenditures by $3 billion annually, NATO Secretary General Stoltenberg declared: "This will send a clear signal that NATO stands ready to defend any ally."
US decision to retain the NATO to face "future threats" though the Soviet threat was over, is justified with the "invention" of terrorism. Now the NATO seems convinced that Russian President Vladimir Putin had begun his quest for world domination, and NATO needed to rush terror forces in state uniforms to the ramparts of Fortress Europe. The NATO combat contingents have since long dutifully conducted training operations in Poland and the Baltic, obviously targeting Russia.
Russian involvement in Ukraine and annexation of Crimea and now military strikes in Syria are used for strengthening their strategic position. But Putin's annexation of the Crimea followed a bloodless occupation and a referendum wherein 96.77 per cent of the population chose to join Russia rather than remain a part of the internally collapsing Ukraine. Two years after Russia's annexation, more than 80 per cent of Crimean poll respondents reported that they remain happy with their decision to secede from Ukraine.
In contrast, nine years after Kosovo's declared independence and 17 years after the NATO intervention, residents are voting with their feet: Considered the poorest and most corrupt country in Europe, tens of thousands of Kosovars out of a population of less than two million have joined the mobs of migrants seeking a better life in Western Europe.
In truly hypocritical fashion, then US Secretary of State Hillary Clinton, protecting imperialism and Zionism, denounced the Crimea referendum as a sham and burbled, "You can't just redraw the map of Europe." This would be the same Hilary Clinton whose presidential hubby Bill led 1999's 78-day NATO bombing campaign against Serbia in order to create an independent Kosovo. That bloody intervention cost the lives of thousands of Serbian and Albanian citizens, and when Kosovo did proclaim unilateral independence in 2007, it was done without any referendum.
Furthermore, Putin's "land grab" in the Crimea was something of a strategic necessity given the February 2014 overthrow of President Viktor Yanukovych in Kiev and the subsequent civil unrest across Ukraine. The Crimea was historically Russian and even after Ukraine separated from the Soviet Union in 1991, the Russian Black Sea Fleet continued to lease from Ukraine its navy base in Sevastopol. The current lease was not due to expire until 2040, but Putin could not risk a pro-Western regime in Kiev threatening his fleet's expulsion. Hence the need for annexation!
In the subsequent interval, Putin has made no further claims on additional Ukrainian territory. He has not annexed the rebellious pro-Russian eastern provinces and Russian foreign policy remains committed to the breakaway, self-declared independent republics of Donetsk and Luhansk remaining within a Ukrainian federation — albeit with increased autonomy. Also, against all predictions by those longing for a good old Cold War-style showdown with the 'Russkies', the Minsk II ceasefire agreement continues to hold, with only occasional minor infractions by both sides.
For NATO to move 4,000 combat troops right up to Russia's Baltic borders at this moment has to be seen as a deliberate provocation of Russia, just as things seem to be stabilizing. The question is: When Canada was asked to contribute to this force at the Russian door steps, why are the other European NATO members staying away in droves?
The Baltic Sea is a brackish inland sea, perhaps the largest body of brackish water in the world. As it is inland sea, the water flow between Baltic Sea and the North Sea is small, so the countries around the Baltic Sea are reducing the pollution and trying to make cleaner Baltic Sea.
Unfortunately, USA and NATO are eager to pollute the region by terror wars with Russia. Already the NATO's wars in Afghanistan and Arab world have contributed to the fast changing and deadly polluted enviromental scenario.
NATO is harmful to humanity and atmosphere too!
Gulf Sands Shift as Anchors of Regional Security Loosen
China and the Gulf states are in the same boat as they grapple with uncertainty about regional security against the backdrop of doubts about the United States' commitment to the region.
Like the Gulf states, China has long relied on the US defense umbrella to ensure the security of the flow of energy and other goods through waters surrounding the Gulf in what the United States has termed free-riding.
In anticipation of the day when China can no longer depend on security provided by the United States free of charge, China has gradually adjusted its defense strategy and built its first foreign military facility in Djibouti facing the Gulf from the Horn of Africa.
With the People's Liberation Army Navy tasked with protecting China's sea lines of communication and safeguarding its overseas interests, strategic planners have signaled that Djibouti is a first step in the likely establishment of further bases that would allow it to project long-range capability and shorten the time needed to resupply.
But Chinese strategic planners and their Gulf counterparts may part ways when it comes to what would be acceptable geopolitical parameters for a rejuvenated regional security architecture.
A rejiggered architecture would likely embed rather than exclude the US defense umbrella primarily designed to protect conservative energy-rich monarchies against Iran and counter militancy.
In contrast to China and Russia, Gulf states, as a matter of principle, favor identifying Iran as the enemy and have cold shouldered proposals for a non-aggression agreement. But for that they need the United States to be a reliable partner that would unconditionally come to their defense at whatever cost.
For its part, China goes to great lengths to avoid being sucked into the Middle East's myriad conflicts. Adopting a different approach, Russia has put forward a plan for a multilateral security structure based on a non-aggression understanding that would include Iran.
No doubt, China, unlike Russia, wants to postpone the moment in which it has no choice but to become involved in Gulf security. However, China could find itself under pressure sooner rather than later depending on how Gulf perceptions of risk in the continued reliance on the United States evolve.
One factor that could propel things would be a change of guard in the White House as a result of the US election in November.
Democratic presumptive candidate Joe Biden, as president, may strike a more internationalist tone than Donald J. Trump, though a Biden administration's relations with Saudi Arabia could prove to be more strained. Similarly, Mr. Biden's focus, like that of Mr. Trump, is likely to be China rather than the Middle East.
By the same token, China's appraisal of its ability to rely on the US in the Gulf could change depending on how mounting tensions with the US and potential decoupling of the world's two largest economies unfolds.
China's increased security engagement in Central Asia may well be an indication of how it hopes to proceed in the Gulf and the broader Middle East. China has stepped up joint military exercises with various Central Asian nations while its share of the Central Asian arms market has increased from 1.5 percent in 2014 to 18 percent today.
Founded in 2001 as a Central Asian security grouping, the Shanghai Cooperation Organization (SCO) has expanded its relationships in South Asia and the Caucasus, and admitted Iran as an observer.
Referring to China's infrastructure, telecommunications, and energy-driven Belt and Road Initiative (BRI) that seeks to link the Eurasian landmass to the People's Republic, China and Central Asia scholar Raffaello Pantucci explained that: "China is expanding its security role in Central Asia to protect its interests in the region and is increasingly unwilling to abrogate security entirely to either local security forces or Russia."
"By doing so, Beijing is demonstrating an approach that could be read as a blueprint for how China might advance its security relations in other BRI countries," Mr. Pantucci wrote.
Central Asia may find it easier than the Gulf to accommodate the Chinese approach.
The problem for most of the Gulf states is that taking Chinese and Russian concerns into account in any new security arrangement would have to entail paradigm shifts in their attitudes toward Iran.
Saudi Arabia and the United Arab Emirates – which has recently made overtures to Iran, insist that any real détente has to involve a halt to Iranian support for proxies in various Middle Eastern countries as well as a return to a renegotiated agreement that would curb not only the Islamic Republic's nuclear program but also its development of ballistic missiles.
Caught between the rock of perceived US unreliability and the hard place of Chinese and Russian geopolitical imperatives, smaller Gulf states, including the UAE, in contrast to Saudi Arabia, are hedging their bets by cautiously reaching out to Iran in different ways.
They hope that the overtures will take them out of the firing line should either Iran or the United States, by accident or deliberately, heighten tensions and/or spark a wider military confrontation.
To be sure, various Gulf states have different calculations. Saudi Arabia and Bahrain have adopted the most hardline position toward Iran. Oman and Qatar have long maintained normal relations, while the UAE and Kuwait have made limited overtures.
In the short run, Gulf states' realization of China and Russia's parameters could persuade them to maintain their levels of expenditure on weapons acquisitions. And, in the case of Saudi Arabia and the UAE, to pursue the development of a domestic defense industry, despite the economic fallout of the pandemic, the drop of oil and gas prices, and the shrinking of energy markets.
Probably, so will recent Iranian military advances. Iran last week publicly displayed what is believed to be an unmanned underwater vehicle that would allow the Revolutionary Guards' navy to project greater power – because of its long-range, better integrated weapons systems – and more efficiently lay underwater mines.
The vehicle put Iran in an even more elite club than the one it joined in April when it successfully launched a military satellite, a capability only a dozen countries have. When it comes to unmanned underwater vehicles, Iran rubs shoulder with only three countries: the United States, Britain, and China.
Iran's advances serve two purposes: they highlight the failure of the United States' two-year-old sanctions-driven maximum pressure campaign to force Iran's economy on its knees, and, together with massive US arms sales to Gulf countries, they fuel a regional arms race.
To be sure, Russia and China benefit from the race to a limited degree too.
In the ultimate analysis, however, the race could contribute to heightened tensions that risk putting one more nail in the coffin of a US-dominated regional architecture. That in turn could force external powers like China to engage whether they want to or not.
"China is quickly learning that you can't trade and invest in an unstable place like the Middle East if you don't have the means to protect your interests," said Israeli journalist David Rosenberg. "Where business executives come, warships and commando units follow, and they will follow big."
Author's note: This story was first published in Inside Arabia
The Difficulties of Balancing Military Confrontations in Europe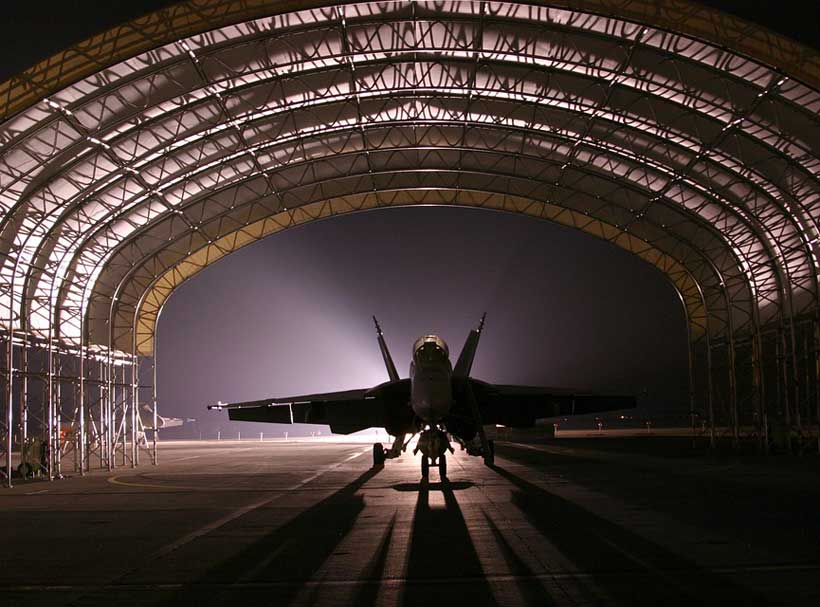 Tensions between the West and Russia since 2014 have created a tense military balance focused on Europe. There is an increasing armed activity that climbs up in the Baltic and Black Sea regions. These activities take forms such as deployment of troops, large-scale exercises, and close contact at common sea areas and borders. Although direct attack is not seen as a realistic scenario for both parties, current trends increase the risks of misunderstandings, dangerous accidents and uncontrolled escalation of tension. Although the existing communication channels have reduced the likelihood of undesirable results to date, the level of interaction between the parties is low.
Traditionally, the dispatch and management of tension-boosting threats is handled through trust-and security-building measures, as well as through weapons control tools. These are created to provide some degree of predictability to confrontations, to provide greater stability between intense political tensions. However, in the last two decades, a serious resolution of arms control mechanisms has been observed at the regional and global level.
This model even prevented the Ukraine conflict, which has its roots in the abolition of the Anti-Ballistic Missile Agreement of America and NATO's reluctance to approve the Conventional Forces (CFE) Agreement in Europe and the Adaptation Agreement of this agreement. Due to the perceived blocking policy of the West, Russia gradually withdrew from the second document after 2007 and also changed its previous positive attitude towards military security.
The process of building a stack of weapons since 2014 has been accompanied by discussions about the renewal of the Vienna document, which systematized confidence building measures, difficulties in the implementation of the Open Skies Treaty and a general sense of hopelessness within the arms control community.
The Treaty of Russian-American Mid-Range Nuclear Forces (INF), which ended on August 2, 2019, was the last element of the old set of institutions that fell from value. The future of the New Strategic Weapons Reduction Treaty, which remains the last solid document on the limitation of nuclear forces, is still pending.
In the midst of these developments, several high-level politicians encouraged the re-stability in Europe through the revitalization of treaty-based restrictions in the military field. For example, in 2016, German Foreign Minister Frank-Walter Steinmeier called for "Restarting arms control as a tried and tested tool for risk reduction, transparency and confidence in Europe".
Subsequently, his successor Sigmar Gabriel called for "preventing the damage of proven agreements". He then suggested: "We must do everything we can to protect and develop these contracts and, if necessary, show the courage to return to a new path, for example, the traditional weapon control system".
Calls for greater predictability in the face of deep divisions in Europe are definitely commendable. Thanks to these calls, arms control has re-entered the international agenda (primarily through the OSCE Structural Dialogue). However, it is not enough to try to protect the mechanisms and even the principles negotiated in the past for the success of the military restrictions.
It is important to reflect on major changes that make the straightforward application of old records less promising and require the redesign of the very basic principles of gun control dogmas.
Russia did not receive enough security guarantees from the West in the 1990s and 2000s. As a result, the level of mobility of the Russian military force and even the degree of unpredictability in the deployment became a compensation for the gap between NATO and conventional forces.
At the same time, it was a logical way to triangulate the combination of a large region, a relatively small population and a reduction in military spending. The drastic structural reforms implemented after 2008 and the large-scale instant exercises carried out by Moscow since 2013 have led to the establishment of new principles that have turned Russia into a more effective military force.
The desire to achieve more mobility also paved the way for NATO to decide to revive two powers related to logistics and transatlantic communication. These developments raised mutual concerns about the unpredictability of the other party in potential crises in Russia and the West.
These criteria may not be fully applied to new doctrinal priorities. Today's armies associate threats over time rather than geography, quality rather than quantity, and integrated networks, not specific weapon types. The size of the armies decreased, but the percentage of units with high readiness increased.
Therefore, applying advanced military systems carries the risk of miscalculations and misperceptions. It is not the real potential of technologically superior skills that have the greatest destabilizing effect, but the uncertainties about untested tools and applications.
For example, the strategic trilogy concept that featured during the Cold War (including intercontinental ballistic missiles, submarine missiles and heavy bombers) opposed the traditional split between the Land, Navy and Air Force. Today, it is important to think equally creatively about reducing complexity while maintaining the validity of any potential limitation in the military field on the one hand.
This does not necessarily mean that they will avoid any commitment. However, the current political transformations undermine European actors in an effort to organize military positions, making possible arrangements more fragile.
However, there is a qualitative difference between the current situations. At that time, concerns about Asia led to changes in regime design, these are very important for the fate of Asia today. Given the ongoing trends in power transition, Europe's prospect of isolation from external influences can be expected to decrease further. In terms of strategic stability, efforts to reinstate weapon constraints will be defined by the transition from a two-factor balance between Russia and the United States to a multilateral equation where China, as well as India and some other states, have a greater role.
This assessment shows that many of the premises developed for arms control in the second half of the 20th century were no longer valid. It is very important to adapt to the features that define modern agile forces to promote meaningful institutions that provide greater predictability and increased control. This requires the ability to regulate dynamic positions, qualitative criteria rather than quantitative criteria, and integration tools rather than only vehicles with striking capacity.
The need to reconsider the basic categories that define the various levels and aspects of military balance is not unimportant. In particular, strategic stability becomes an increasingly reduced concept, with the emergence of new skills that can affect it. Also, there are new ways to harass, force, and overthrow opponents outside of the war, which can disrupt stability. Since the ability to regulate depends on the ability to define regulatory objects, serious conceptual work should be done before possible negotiations on future weapon control.
Finally, global power transitions mean that successful arms control in Europe requires greater sensitivity to developments elsewhere. Regional actors must either find ways to minimize the wider reflections of local regulations in an increasingly interconnected world; either try to turn certain mechanisms into global norms; or design regimes to strengthen them, rather than putting pressure on other major areas of operation.
Nuclearization Of South Asia: Where Do We Stand Now?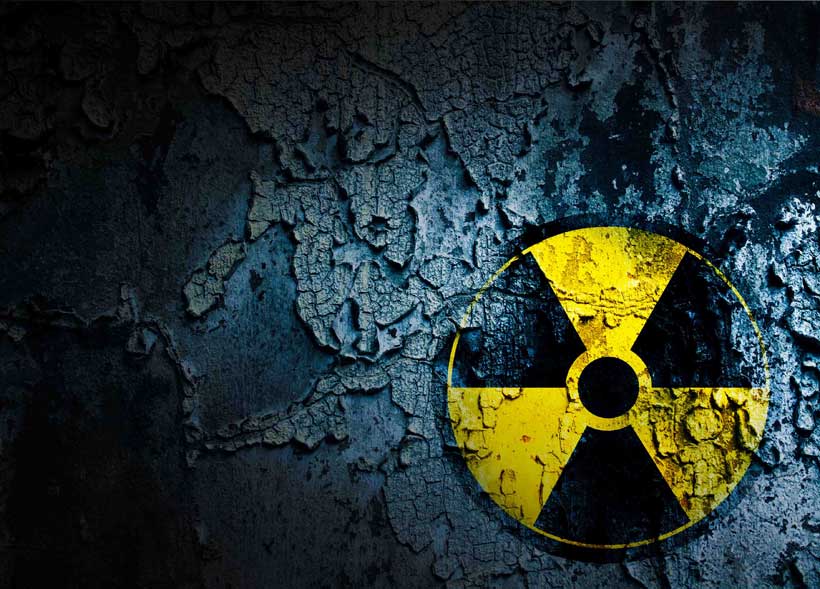 Pakistan-India relations have continued to deteriorate since the nuclear test of May 1998. Both the states have faced numerous crisis during which the nuclear weapons have played a very important role. Nuclear weapons have been an effective deterrent force and kept the conflicts from blowing into all-out war. All the recent events suggests that there is a dire need to take transitional measures to reduce the nuclear risks. Nuclear weapons are confusing pieces of technology as their efficiency of destruction is best established when they are not deployed and yet in the same breath, they are to be used when required. This dilemma is further demented when one state is enemy with the other on almost everything. Escalation is both inevitable and perhaps one of the most devastating missteps in nuclear deterrence; one that requires an impressive level of trust. To achieve such a barrier, conventional rivalries need to be revisited, caution needs to be reinstituted and communication needs to be uninterrupted.
From Massive Retaliation of John Foster Dulles to McNamara's Assured Destruction, nuclear bipolarity changed faces and paved ways for agreements and treaties to replace escalation and deployments. From direct engagements to proxies, from installation of hotlines to breaking ice and bilateralism, even when there was hope the world still endured in fear of an all-out devastation. Still, after all this, what lessons were learnt? How was 'responsible nuclear weapons state' defined? More importantly, what was the yardstick beyond which no state possessing such technology dare not tread? States possessing nuclear weapons technology decided not to escalate beyond a certain point and declared that no matter the trust deficit, they were supposed to always adhere to bilaterally settle their disputes. Even after two decades of nuclearization Pakistan and India, admirers of nuclear learning and experts of nuclear deterrence, perhaps were and might still are devoid of such bilateral convictions.
Looking at all the crisis situations in past most importantly the 1999 Kargil conflict, where the things escalated too quickly under nuclear overhang the question arises whether South Asia learnt anything on how close the Kargil was to a showdown of unimaginable proportion? Talking about more recent event 'Pulwama', Whatever happened after Pulwama in 2019 cannot be merely set aside as an emotional rhetoric, it was an actual sub-conventional engagement which had the potential to escalate. Like Kargil Pulwama was a chance to reexamine exactly what went wrong for things to go this far. Instead, India initiated overhauling of its force posture and Pakistan played along. South Asia went from Cold Start to Tactical Nuclear Weapons, from asymmetric confrontations to trans-border infiltrations and from hostilities at Line of Control to Abhinandan's failed leap for glory. Instantly, everyone started crying war with no one to vouch for peace. What we see now is Indian prompted continued escalatory trajectories, distorted sense of stability, a desperate call for third-party mediation and a complete lack of bilateralism.
Nuclear deterrence, in its generic understanding, requires engaging parties to manifest caution while communicating their strategic posture. Confidence Building Mechanisms in that regard are important but as standalone systems are usually inefficient in dealing with their desired results. Soviet Union's iron curtain is what caused Cuban Missile Crisis but even a man like Khrushchev realized what could have happened and resorted to engaging with Kennedy. For Narendra Modi and his cabinet, the idealized fog of war cast by an iron curtain of fear/ compellence is much more desirable than a chance at cooperation/dialogue. Bilateralism via Track-II might be fruitful but considering how much we distrust one another, it's highly likely that all such actions would eventually be put to unnecessary speculation of possessing vested interest. Pakistan and India might not resort to an all-out confrontation but their trust deficit is enough to keep low-yield kinetic engagements alive. Pakistan fears for a false flag terrorist activity from India while India is wary of Pakistan trying to internationalize what it considers to be a bilateral issue.
In the past we have seen that issues between India-Pakistan are never resolved instead the hostility has increased so much that mitigation of the conflict looks like a farfetched idea. Both states need third party to get running the wheel of diplomatic engagement. Nuclear strategy is not a circular motion rather it is a spiraling affair with each turn graduating it to a new occasion whilst remaining hinged to a singular immovable point of connection. If nuclear deterrence keeps rotating without graduating, it tends to wear out its capacity to deter. What happens next is either another Kargil or something even worse. Pulwama, like Pathankot was a chance for both states to engage positively whilst maintaining their adversarial relationship and even now things are, in a way, plausible for this to occur. Threat, in this context, is how the current trajectory is moving from trust deficit to zero tolerance which can lead to incalculable repercussions.
If both India-Pakistan do not learn any lesson from the past then the future might not be very welcoming. . Nuclear deterrence is as important as it is frightening and Mutually Assured Destruction is almost certainly a final outcome if bilateralism is sacrificed at the altars of diplomatic inflexibility. An arms race without restraint is as dangerous as an uncontrolled escalation of sensitive flashpoints and both strategies are corrosive if taken without mutual consent.