Obama's foreign policy: Even a leftist president in USA pursues only capitalist-imperialist goals
Entire world stands disappointed by the fact that the first ever black 'lefty' President of USA, a Nobel Peace prize winner laurite, did not do anything for the world peace. Obama, shrewd politician that he is, succeeded, however, in hiding himself behind the terrorism dramatics.
Except that President Obama diplomatically refused to bomb Syria in 2013 and terror attack Iran in 2015 against the advice of Neocons, rich American Jewish leaders and America's Zionist lobbyists operating for Israel, even when Pentagon "specialists" actively supporting arms supply to Tel Aviv, he has always advanced the "traditional" policy militarism, capitalism and imperialism very faithfully and promptly put himself back into captivity.
Not that world had expected Obama to make America read with his new 'leftist' ideas. But he was not expected to be an untrustworthy leader he has turned out to be. Obama just enjoyed like Indian Pm Modi is doing now, happily touring the world.
Sugar coated lies
In late August 2013, with Barack Obama on the verge of launching retaliatory airstrikes against the Syrian military for its alleged role in a lethal sarin gas attack, Director of National Intelligence James Clapper informed the President that US intelligence doubted that Bashar al-Assad's government was actually responsible, causing Obama to pull back from the attack. Obama refused to abide by the available official facts and announced that Assad had used the WMD against the civilians.
Jeffrey Goldberg's opus for 'The Atlantic' on Obama's foreign policy further revealed the details first, but possibly under pressure, Goldberg – in an extraordinary display of cognitive dissonance – then wrote the rest of his lengthy article as if he had forgotten his own reporting, now conformed to the powerful Washington "group think" that Assad had carried out the attack and thus had crossed Obama's "red line" against using chemical weapons. They all wanted the extension of terror war in West Asia beyond Mideast and pressed President Obama to send forces to Syria and Iran forthwith. Israel quickly endorsed the view.
But that US intelligence lacked "slam dunk" evidence implicating Assad's forces confirmed reporting of several outlets in 2013 underscoring how President Obama joined in lying to maintain the anti-Assad propaganda themes.
Not only did the White House issue a "Government Assessment" on Aug. 30, 2013, trying to pin the blame for the attack on Assad's regime – and not only did Obama dispatch Secretary of State John Kerry to make the dubious anti-Assad case to the country – but Obama himself asserted Assad's guilt in his Sept. 24, 2013 address to the United Nations General Assembly. That is the US presidential white lie. Obama said it's an insult to 'human reason' and to the legitimacy of UN to suggest that anyone other than the regime carried out this attack, though the US President knew that many of his own intelligence analysts doubted that the Assad regime carried out the attack. Obama wanted to swim along with liars and frauds, terrorists and he did it voluntarily to keep the hardcore Neocons in good humors and save his own presidency from defeat in 2004.
Obama was asserting that much of the US intelligence community was either dishonest or crazy. But, more likely, Obama was just reading the words of a speech prepared by State Department propagandists who understood the need to knock down the growing suspicion that the attack was a provocation committed by the known "Islamist extremists" trying to trick the US super power to join the war on their side. And Obama did it voluntarily and willingly. Obama's inner circle dictated a military response to foreign challenges like the Syria sarin case. Obama seems relished his refusal to speak the truth and save the humanity while endorsing the anti-Islamic insanity.
Obama knew for sure his words were deceptive but he didn't have the integrity or the courage to strike them from the speech. He just went along like a willing puppet of the foreign-policy establishment mouthing falsehoods prepared for him rather than acting decisively as America's Commander in Chief to protect his own and his nation's credibility. Obama expected the media to boost his credibility anyway as the prestige of USA was in jeopardy.
While Obama's passive-aggressive resistance to the military imperative mandated by the "Washington playbook" made some sense in a way, he eventually succumbed to its propagandistic tactics to justify war. That is US presidential childish behavior as he could not challenge the Washington establishment enough to explain to the American people that US intelligence analysts were uncertain about Assad's guilt.
Obama knew ultimately only the powerful can let him win a second term at the White House. A cleaver manipulator Obama was not wrong in that approach to realpolitik. Instead, Obama allowed his subordinates to pile on the calumnies against Assad and he let those distortions go unchallenged and, indeed, reinforced them in his well prepared UN speech.
Skepticism
There was a lack of consensus about whodunit among UN officials and other international observers in Damascus despite the career risks that they faced by deviating from the conventional wisdom regarding Assad's guilt.
In a world where propaganda is more influential than truth, discovering the origin of the chemicals that suffocated so many Syrians a month ago is an investigation fraught with journalistic perils' Nevertheless, it also has to be said that grave doubts are being expressed by the UN and other international organisations in Damascus that the sarin gas missiles were fired by Assad's army.
As one Western NGO put it 'if Assad really wanted to use sarin gas, why for God's sake, did he wait for two years and then when the UN was actually on the ground to investigate?'"
Later, American aeronautical experts calculated that the one U.N.-recovered sarin-laden rocket could only travel about two kilometers, not the nine kilometers that the Assad-did-it crowd was claiming would trace the flight path back to a Syrian military base.
If Obama had been baited into another war, the U.S. onslaught might have collapsed Assad's military and led to a victory by the Islamic State and/or Al Qaeda's Nusra Front, creating an even worse humanitarian catastrophe in Syria and across the region.
Yet, despite knowing what he knew and understanding many of the risks, Obama went before the United Nations on Sept. 24, 2013, and declared that no reasonable person could doubt Assad's guilt – a lie that has now been confirmed
Obama's falsehood – expressed to the world community on such a weighty issue of war or peace – fits with the pattern of deceptions of President George W. Bush's administration on Iraq and his own administration's obsessive use of propaganda (or "strategic communications") on a wide range of topics, including Libya, Ukraine and Russia.
However, in this pathetic narrative, Obama comes across less as a willful liar than a weak executive who won't assert control over his own foreign policy or even cross out words in a prepared speech that he knows are false. Instead of taking command, he drags his heels on going to war in Syria, gets badgered by his own subordinates and by the Neocons-dominated foreign-policy establishment, before finally saying no.
Obama doesn't even dare let the American people in on why he made the decision that he did.
Choiceless American People
Like people in Third World countries, Americans also suffer from their inability to control the elected representative in the government and opposition, in the US Congress and outside. They have reason to worry that even Israelis and their agents in Washington are able to manage the US congress and control the government but they simply can't do anything about the US terror wars abroad as a practical but undisclosed foreign policy. American people have to share the blame for all illegal war operations launched the government at their cost but without their consent.
Obviously, the present two party system is not answer for plight of educated Americans and people have to see beyond the system.
In fact, world had expected Black Obama to take his case to the American people but he is not "authorized" to reveal the truth to public. He could have given a speech saying that war is too serious and solemn an act for a president to go off half-cocked. He could have said he would not launch military strikes since the US intelligence community wasn't sure who was guilty for the WMD attack in Syria. But blaming Assad for it was seen a better strategy.
US government does not trust even the educated people who voted it with a mandate to rule the nation on their behalf. Americans have not endorsed any war thus far. The American people would have surely understood that point of view – and they would have been empowered by being brought in on what the US government knew and didn't know. Obama feared it would have undermined the propaganda campaign then underway to demonize Assad
Democracy demands the rulers taken the people into confidence because the concept of an informed electorate is bad thing for modern state.
Enemies of Islam badly wanted to weaken Syria and Iran as the mainstream media and leading "human rights" groups who were heavily influenced by the core media, sought to enforce a "group think" justifying the launching of an American-led "humanitarian" war in Syria.
USA had learned nothing from the Iraq War disaster when virtually all the leading publications and nearly all the esteemed commentators had agreed en masse that Saddam Hussein was hiding WMD stockpiles and that a US invasion was justified. A decade later, these anti-war "journalists" showed no more skepticism when the Neocons were pushing another "regime change" in Syria.
The Obama government's refusal to release any of its supposed proof to support its conclusions and the reason for keeping the DNI on the sidelines only meant there was no consensus in the intelligence community supporting the regime's certitude that Assad's regime was responsible. It also made no sense for Assad's forces to use sarin outside Damascus just as U.N. inspectors were arriving to investigate cases of chemical weapons that Assad was blaming on the rebels. Obviously, the attention of the inspectors would be diverted to this sarin attack and American hardliners would use the incident to press Obama to launch a military strike on Assad.
USA, Russia and Mideast
Russia has demonstrated to Middle East leaders that it is a country willing to act, and when its war planes entered Syria to face US forces, the action completely changed the region's perception of the USA as a knotty leader. Former top Obama White House aide on Middle East issues, Dennis Ross readily endorsed this view.
America may seem strong regarding its military capability in the region, but for some reason Arab leaders are becoming frequent visitors in Moscow, not Washington DC. Diplomat Dennis Ross noted that the Arabs as well as Israelis gave up on Obama because of his indecisiveness. "Because perceptions matter more than mere power: The Russians are seen as willing to use power to affect the balance of power in the region, and Americans are not," he explained. According to Ross, the problem lies in Barack Obama's different approach and view on the situation. He believes that the lessons of Iraq and Afghanistan influenced Obama's reluctance to apply force unless his country is directly threatened. It explains why he thinks Moscow will lose eventually as a result of its military operation in Syria.
The Russian military intervention turned the tide in Syria and, contrary to Obama's view, has put the Russians in a stronger position without imposing any meaningful costs on them Middle East countries, including US allies, favor Moscow's policy, the diplomat emphasized.
The Syrian operation didn't just consolidate the position of Bashar Assad but in many respects pushed Moscow out of international isolation. Moreover, it is now President Obama himself calling Putin and seeking his assistance in pressuring Assad, making it obvious who has the stronger position. Middle Eastern leaders recognize it as well and realize they need to be talking to the Russians if they are to safeguard their interests. It would be better for Obama if, internationally, Putin were seen to be losing. But he is not. In order to remedy the situation USA has to perform a number of steps, including threatening Russia to develop safe havens with no-fly zones in Syria. Neocons want Obama to toughen declaratory policy toward Iran, preparing to arm the Sunni tribes in Iraq, etc as necessary actions to make USA reappear to be a formidable power.
That is Neocons and their Zionist allies in Tel Aviv are back to basics of extending terror wars to Iran.
Free thinking but confused Obama
Obama said the US-Russia relations should be recast with a better footing but with is Asia pivot he began targeting both Russia and China.
Obama's conduct of foreign policy envisioned USA as weak nation as he agreed to covert weapons deliveries to Syrian rebels, who were operating in tandem with Islamist extremists, including Al Qaeda's Nusra Front, to appease the Neocons and the liberal hawks, though that strategy worsened the Syrian bloodshed and drove millions of refugees into Turkey and Europe. When Neocons Assistant Secretary of State for European Affairs Victoria Nuland helped orchestrate the overthrow of Ukraine's elected president in February 2014 and sparked a new and costly Cold War with Russia, Obama again went along.
Obama even joined in demonizing Russian President Vladimir Putin though Putin played key roles in two of Obama's most important foreign policy successes, getting Assad to surrender his chemical weapons arsenal as a way to defuse that crisis and persuading Iran to accept tight limits on its nuclear program Rather than hold back Nuland and her cohorts as they pulled off a "regime change" on Russia's border, Obama let this dangerous policy go forward, amid propagandistic charges of "Russian aggression" and personal insults directed at Putin.
Last year, when Islamic State terrorists blew up a Russian charter plane over the Sinai killing 224 people, mostly Russian citizens, Obama couldn't resist citing the deaths to chide Putin for having intervened militarily in Syria in support of the government.
At a Dec. 1, 2015 news conference in Paris, Obama expressed his lack of sympathy as part of a bizarre comment in which he faulted Putin for somehow not turning around the Syrian conflict during the previous month while Obama and his allies have been floundering in their "war" against the Islamic State and its parent, Al Qaeda, for years, if not decades. It is hard to imagine any other time when a Western leader behaved so callously in the face of a terrorist atrocity. But mocking Putin is always good politics in Official Washington, no matter what the circumstances.
In early 2016, with Russian air support, the Syrian army notched victory after victory against the Syrian rebels, including Al Qaeda's Nusra Front and the Islamic State. The successes led to a fragile cease-fire and a delicate reopening of peace talks as well as to Putin's surprise announcement that he was withdrawing the bulk of the Russian military force.
Rather than the pointless "quagmire" that Obama smugly foresaw, Putin seemed to have achieved a successful strategic maneuver at relatively modest cost, a marked contrast to Obama's feeding the violence by having the CIA deliver weapons while also blocking his advisers' more extreme war plans.
Yet, by failing to level with the American people about the relevant facts and his strategic reasoning, Obama continues to come across as a confused and conflicted chief executive. Obama put himself back into captivity over the past two-plus years, shackled at the feet of the Neocons and liberal hawks who still dominate Washington's foreign-policy establishment.
Observation
Perhaps, more diplomacy- as it happened on Iranian nuke issue elegantly handled by the western powers – would have settled the matter in Syria too without such huge blood bath and exodus of Syrians thronging the European states. But the Neocons wanted a twin wars one in Iran and another in Syria. Though Obama averted a war in Iran with devastating consequences for USA in the long run, he could not avoid launching an unnecessary war in Syria, prompting Russia to intervene militarily and almost winning the war for Assad.
Obama has shown to his successor how to manage the capitalist-imperialist affairs.
Transition 2021: How Biden is likely to approach the Middle East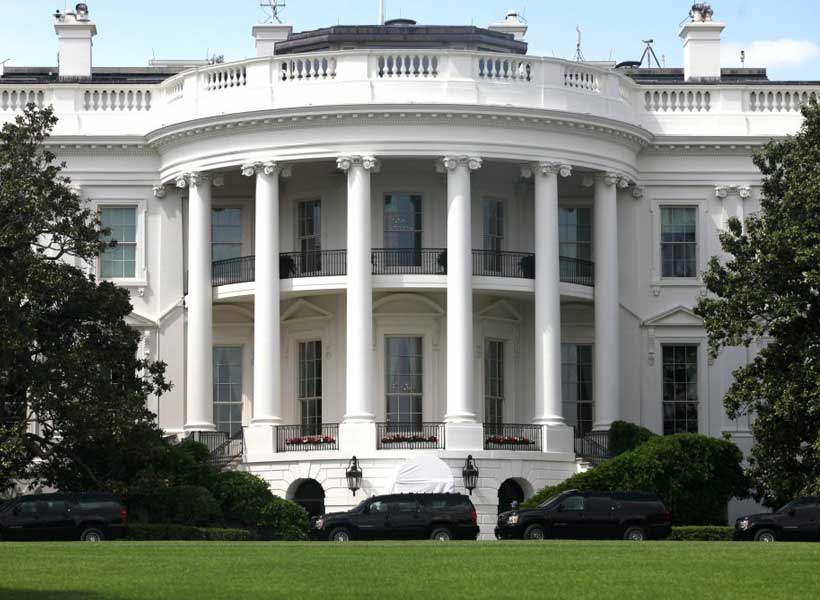 In terms of foreign policy, the new President of the United States, Joe Biden,is likely to face numerous challenges, especially when it comes to the Middle East because of the disastrous policies of the former President, Donald Trump, in the region. Even in his inauguration speech, Biden made it clear that it was going to be testing time. Some of the challenges that the new administration would be facing includethe nuclear deal with Iran, the ongoing war in Yemen, issues of human rights issues and the current deadlock between Israel and Palestine. There is some possibility that Biden's foreign policy towards the Middle East would either be a revival of Barack Obama's former policies or new strategies would be formulated based on the nature of the challenges faced. However, it is certain that Biden will address or undo Trump's terrible policies in the region.
The Biden administration's top foreign policy agenda is the policy towards Iran. The Iran nuclear deal (2015) or JCOPA was considered to be a milestone in multilateral diplomacy that was irresponsibly abandoned by Trump in 2018. Trump's "maximum pressure campaign" of sanctions against Iran aimed to please the traditional allies as they faced a common enemy in Iran. Biden has promised to return to the 2015 JCPOA agreement, and he would also discuss Iran's nuclear program and exchange for sanctions relief. In this process, it is expected that Washington might pressure Iran to withdraw its support for regional proxies in Iraq, Syria, Yemen, Lebanon and the Palestinian territories. Moreover, the US would also seek to curb Iran's export of precision guided missiles to her regional allies. Iran though, has already made it clear that these issues would not be discussed in the event of a renegotiated JCPOA. Furthermore, this plan may be complicated by the recent assassination of Iran's top nuclear scientist, which was not condemned by the White House that Iran blames on Israel. Public outrage had not even subdued at the point due to the assassination of Qasim Sulemani. Currently, the architecture of the Middle Eastern region is even more complex and challenging than it was four years ago butthe fact is that Iran cannot afford military conflict at this point when its economy is already crippling amidst the COVID-19 pandemic along with the sanctions imposed by the US.
Trump administration's "Israel-first" approach in the region brought severe criticism at the global level. The Abraham Accord, signed in September of last year,which normalized Israel's relations with UAE & Bahrain, is widely seen as Donald Trump's most significant foreign policy achievement. This Accord altered the decades long regional perception that Arab-Israel peace could not be achieved without first addressing the issue of statehood for Palestinians. Biden has said that he supports more countries recognizing Israel but at the same time Israel needs to work towards genuine solutions between the two states. Moreover, the new administration at the White House will not show the same tolerance for Israel's settler expansionism as its predecessor. However, there are certain foreign policies by the Trump administration that the new US leadership does not want to renew. The normalization of Arab-Israel relations is something that enjoys bipartisan support. And also, the shift of the US embassy to Jerusalem seems unlikely to be undone.
The US policy inthe Middle East under the new leadership will be less ideological and would be more based on fundamental principles. These principles will greatly focus on human rights as some analysts view human rights as the core foreign policy agenda of the Biden administration. Thus, it does not seem not to be good news for the traditional allies of the US including the Kingdom of Saudi Arabia and Israel. There are a variety of issues in addition to the human rights issues: the KSA intervention in Yemen, arms sales to Saudi Arabia, the lingering mistrust, the jailing of activists and Jamall Khashoggi's murder case, which are creating uncertainties between the Washington and Riyadh. Hence, KSA is going to have a very difficult time with the Biden administration. Similarly, the new administration can also be expected to take a less tolerant view towards Moscow and Ankara because of the extraterritorial activities in the Middle Eastern region.
Certainly, returning to the Iran nuclear dealofficially, the Joint Comprehensive Plan of Action-will take a longer time to review because of the complexity of the issue and the domestic problems that the US is currently facing. There is also a possibility of a dangerous escalation without a nuclear deal due to Iran's aims of buildingmilitary scenarios. Therefore, multilateral diplomacy is the best option for regional peace and security, which has been tried in the previous years.Even the JCPOA was a result of such diplomacy. The US ending its support to Saudi Arabia's war in Yemen might turn away the traditional allies for some time but not permanently due to the common interests in the region. Biden is also likely to alter Trump's decision to withdraw US forces from the region as it would decrease US influence in the region. The top priority of the US administration in the Middle East would be to try and manage Iran's problems and to maintain reasonable relations with Israel. Traditional allies of the US in the Middle East were content and supportive of Trump's policies in the region but they view Biden, not as a President, but Vice President of the Obama Administration. Trump's bilateral relations were often based on personal ties with the foreign leaders while Biden is expected to adopt a more multilateral approach in engaging with the allies. Still, scholars believe that there would be no fundamental change in the US foreign policy towards the Middle East, especially when it comes to protecting its vested interests in the region.
Rejoining the UNHRC will be the State Department's first diplomatic mistake
As over the last days US Vice President Harris swore in Linda Thomas-Greenfield as the new US Ambassador to the UN, US Secretary of State Blinken announced in parallel that the US is now seeking election to the UN Human Rights Council, in an attempt to rejoin the UN system. But that's not the right first move back at the UN that the US should be making. And that's not what the progressive left had in mind when the real left groups put in office the new Biden Administration.
My perspective comes from having worked in the UN human rights system and as a finalist for UN Special Rapporteur on freedom of speech last year – but also as a progressive left voice.
The days when UN engagement defined Democrats vis-a-vis Republicans are over.
Shunning the UN has always been a Republican hallmark but backing and pouring so much funding into an old style, corrupt bureaucracy that has little to do with "diplomacy" is not what the new, awaken progressive left wants either.
Several weeks ago, I made the estimate that the 10bln dollars which the US government pours into the black hole called the UN equals the Covid relief that 16mln struggling American people could be getting now. The Biden Administration's State Department diplomats have to remember who put them in office.
Democrat centrist diplomats have more in common with the UN in terms of ways, goals, style and world view than they do with the progressive left. Backing the UN means backing the old, corrupt ways, which the real progressive left voted to break last year.
The decision to announce the US's goal to rejoin the UN Human Rights Council comes in the same week when President Biden finally announced his real stance on the Black Lives Matter 'defund the police' goals. Biden, it turns out, unsurprisingly does not support that. That's not what the progressive left signed up for, either.
The UN institutional funding inertia by the US government does not define the Democratic Party anymore. That's not what the left voters want.
The left's reasons for not embracing the UN and the UN Human Rights Council have little to do with the usual Republican 'go it alone' at the international stage.
Yes to diplomacy and multilateralism. No to the corrupt, faceless UN. "International diplomacy" is no longer the same thing as the UN system.
The wave that rose across American political life last year, with so many young black activists and so many people voting for the first time, signaled a big resounding No to old ways and old institutions, which have little concern for the actual needs of the people.
The new US Ambassador to the UN, Thomas-Greenfield, will have the tough job of reforming the UN, and in my opinion, even defunding the UN.
The days when love for the UN defined Democrats are certainly over. It's time for the Biden Administration to do what it was elected for, which is to not simply go back to the same old, same old corrupt, faceless bureaucratic institutions swimming in money. This is not what we want. The progressive left voted for change and now that also includes the UN.
U.S. Climate Policy Could Break the Ice with Russia
"In the midst of every crisis, lies great opportunity" — Albert Einstein
Within the climate crisis lies strategic opportunity for the United States. Climate change offers the chance to earn back the good will of allies, to prepare American cities for an urgently needed increase in immigration, and to reinvent U.S.-led institutions that have gone stale. Perhaps most of all, foreign policymakers should remain cognizant of how climate action can help the U.S. navigate relations with the other great powers.
As a recent report from the Center for a New American Security details, synergy between China and Russia is more problematic for U.S. interests than the sum of the challenges that each nation poses individually. Similarly, a recent Atlantic Council publication observed that "allowing Russia to drift fully into China's strategic embrace over the last decade will go down as the single greatest geostrategic error." Chinese and Russian interests do currently align on defense, economics, and the degradation of the U.S.-designed world order, but the nature of their alignment does not constitute an alliance.
In characterizing the relationship, this distinction is paramount. For as long as China and Russia remain merely convenient partners, rather than ideologically kindred allies, it is possible to keep these neighbors at arm's length. To this end, the U.S. must reorient its approach to Russia. It is the Russian perception that world politics are rigged to benefit the U.S. at Russia's expense that has prompted its support for China.
Russia's national interests are rooted in the desire for respect. With this in mind, Russia could pull back from synergy with China if a better opportunity to advance these interests presented itself. Ultimately, the ability of the U.S. to offer a mutually acceptable alternative will hinge on two related factors: the Arctic and NATO. Critically, the issue of climate change is central to both of these factors.
In the Arctic, rapid warming removes barriers to resource exploitation, shipping activity, and great power competition. This has drawn many non-Arctic states to the region. Yet, even with China inserting itself as a "Near-Arctic State," Russia has expressed the need for a hierarchy of regional influence in which the interests of Arctic states are prioritized over non-Arctic states. On this, American and Russian interests align.
Russian distrust of the U.S. complicates matters, however. Arctic military assertiveness from Russia is evidence of its sensitivity to the NATO alliance. In response, U.S. military branches have been releasing strategies for Arctic-specific forward defense. Such militarism is not conducive to improving relations, securing sovereign influence, or addressing climate change.
In order to limit undue Chinese influence in the region and stabilize its relations with Russia by securing a multilateral agreement that formalizes an Arctic hierarchy, the U.S. will need to alter its foreign policy so that Russia perceives it to be a viable partner. The alteration should be sufficient for reducing friction with Russia's core interests, but not so extreme that liberal values or American security are put in jeopardy. Such transactional considerations should include fashioning a new climate-positive role for the U.S. in NATO. After all, the permanent physical presence of roughly 76,000 U.S. troops on the European continent not only irks Russia, but this posture is also expensive, carbon-intensive, and perhaps not even the most effective approach to conflict deterrence.
Indeed, research has shown that rapid deployment of new forces is significantly more likely to stymie aggression. This suggests that the U.S. should reduce its troop levels in Europe by at least 75 percent while bolstering rapid deployment readiness. This would allow the U.S. to simultaneously reduce its military's fuel demand and greenhouse gas emissions, earn the good will necessary for stronger diplomacy with Russia, and still honor its security commitment to NATO in the event of a crisis. Moreover, the U.S. could then reinvest the potential savings into both Arctic sustainability and NATO's capacity to manage climate insecurity.
Through the establishment of a bounded Arctic order and the greening of American leadership in NATO, the U.S. can dispel Sino-Russian synergy in the region and help maintain balance between the great powers. Specifically, these actions would both politically distance China from Russia and give the Kremlin substantial reason to begin feeling more optimistic about its relations with the West. To be sure, similar measures will be necessary in other regions to fully assure balance. However, the Arctic is a natural place for the U.S. to begin this endeavor. Usefully, the themes of climate mitigation and adaptation provide a blueprint for what countering Sino-Russian synergy elsewhere ought to generally entail.