Russia-Africa: The Realities And The Truths
As already well-known, since Soviet days, Russia has pursued a pragmatic policy aimed at enhancing multidimensional ties with the countries of the continent on the bilateral and multilateral basis. Experts say while building mutually beneficial cooperation remains one of the main priorities of Russia, its economic cooperation with Africa has hit stumbling blocks, for example, trade turnover with the countries of sub-Saharan Africa for the period from January to December 2015 was estimated at US$ 3.3 billion.
Ahead of the St. Petersburg international economic forum scheduled from June 16 to 18, policy experts have offered their views on the current Russia-Africa relations in separate interviews. Over the last decade, forum has become a leading international platform for the discussion of the key economic issues facing Russia, emerging markets and the world as a whole.
It attracts over 10,000 foreign and Russian participants, including government and business leaders from the emerging economic powers, as well as leading global voices from academia, the media, and civil society. Under the topic "Russia-Africa: Advancing New Frontiers" for this year, the panelists at the business round table will attempt answering the question: How can Russia accelerate its economic ties with the continent and what sectors are likely to be successful first movers?
Here are some views from policy experts:
Nataliya Zaiser, who is a Public Policy Advisor at Squire Patton Boggs Moscow office covering Russia, the Eurasian Union and Africa, and also the Head of the Africa Business Initiative under the Institute for African Studies explained in an interview that over the past few years, Russia's efforts have achieved little success because "times have changed significantly, for example, new economic and political environment, new challenges, new competitive conditions, new bases for cooperation."
She added that "people are different, minds are different, technologies are different. In all that, you have to find absolutely different approaches to building business relationships and strategy. What remains the same is a will, a very loyal mutual attitude between Russia and African countries and strong desire to push forward these mutual efforts."
She explained further that advancing new frontiers in the relations is a very good sign that first time in the history of the Forum "Africa-Russia" round table is officially included into the main program. This Forum is international that aims at getting together business community, government officials and others to bring on board and discuss the most up-to-date topics, to find solutions within the international community circle. Each country in the world has something to bring on the agenda. New frontiers here should be read as "new opportunities", "new approaches" and "new perspectives".
"To my mind – future in any case stands for international cooperation that should be based on a very strong and transparent legal, economic and social background. On the one hand it will help to join efforts on working with Africa and develop the continent; on another hand it will allow to diversify economic and geopolitical presence on the continent so as to avoid monopolies and possession attempts," Zaiser added.
She concluded that "this is a much more beneficial approach for everybody both for African countries as well as for their international partners. Professional sophisticated partnership – is a good phrase which may be used to describe our way."
Since March 2016, Zaiser has been the Head of Africa Business Initiative, created with the support of the business as a platform for the humanitarian, economic and legal expertise, aimed at the reconstruction and strengthening of relations between Russia and Africa.
The main goal of this organization – to unite the efforts in promoting and supporting the interests of Russian business in the framework of broader international cooperation on the territory of the African continent.
The Institute for African Studies (IAS) is one of the founders of the Africa Business Initiative (ABI). It is a direct challenge – to move from declarations (Memorandum of Understanding) to deeds by bringing together government, diplomatic, scientific, economic and financial resources in order to promote Russian business on the continent.
Quite recently, Russian authorities have made relentless efforts toward raising Russia's political influence and economic cooperation in some African countries. Thus, discussions at the forthcoming forum will undoubtedly focus on reviewing the past and the present as well as proposing practical ways to facilitate investment activities and that might include promising areas such as infrastructure, energy and many other sectors in Africa.
Professor Irina Abramova, newly-appointed Director of the Institute for African Studies under the Russian Academy of Sciences, has acknowledged that "as before, we cannot deny the insufficient knowledge of the Russian business structures specificity of Africa, its requirements, and other parameters. On the other hand, Africans are poorly informed about the possibilities of Russian partnership."
On her part, Alexandra Arkhangelskaya, a Senior Researcher at the Institute of African Studies under the Russian Academy of Sciences and a Staff Lecturer at the Moscow High School of Economics said in an interview that Russia and Africa needed each other – "Russia is a vast market not only for African minerals, but for various other goods and products produced by African countries."
The signs for Russian-African relations are impressive – declarations of intentions have been made, important bilateral agreements signed – now it remains to be seen how these intentions and agreements will be implemented in practice, she pointed out in the interview.
The revival of Russia-Africa relations should be enhanced in all fields. Obstacles to the broadening of Russian-Africa relations should be addressed. These include in particular the lack of knowledge in Russia about the situation in Africa, and vice versa, suggested Arkhangelskaya.
Russia and Africa are gearing up efforts in raising the level of trade and business, Andrey Efimenko, an Expert at the Russian Chamber of Commerce and Industry (CCI) said in an exclusive interview with me, emphasizing unreservedly the importance of increasing business and economic cooperation with the African countries.
"Unfortunately," Efimenko regrettably pointed out, "some large Russian companies operating on the African market, has managed to establish itself negatively in a number of countries. This is primarily due to ignorance of cultural peculiarities of the region, the lack of social responsibility, failure to fulfill contractual obligations. These cases damage the image of Russia and Russian companies with further entering the African market."
In conditions of high competition on the African market from China, European Union and the United States, Efimenko suggested that forming public-private partnership with the coordinating and steering role of the state is at this stage the key to success and the best form of development of cooperation of Russia with African countries.
"What seems to irk the Russians, in particular, is that very few initiatives go beyond the symbolism, pomp and circumstance of high level opening moves. It is also still not clear how South Africa sees Russia's willingness (and intention) to step up its role in Africa, especially with China becoming more visible and assertive on the continent," said Professor Gerrit Olivier from the Department of Political Sciences, University of Pretoria in South Africa.
Today Russian influence in Africa, despite efforts towards resuscitation, remains marginal. While, given its global status, it ought to be active in Africa as Western Europe, the European Union, America and China are, it is all but absent, playing a negligible role, according to the views of the retired diplomat who served previously as South African Ambassador to the Russian Federation,
"Russia, of course, is not satisfied with this state of affairs. At present diplomacy dominates its approach: a plethora of agreements are being entered into with South Africa and various other states in Africa, official visits from Moscow proliferate apace, but the outcomes remain hardly discernible. Be that as it may, the Kremlin has revived its interest in the African continent and it will be realistic to expect that the spade work it is putting in now will at some stage show more tangible results." Professor Olivier wrote from Pretoria.
Both Russian and African policy experts, however, suggested that the existing Memorandum of Understanding (MoUs) Russia has signed with many African countries and together with various economic agreements reached by the joint business councils over the past few years provide solid framework for raising vigorously its economic influence as well as strengthening relations to an appreciable levels between Russia and Africa.
Why and How Russia is poised to strengthen its Afghan Role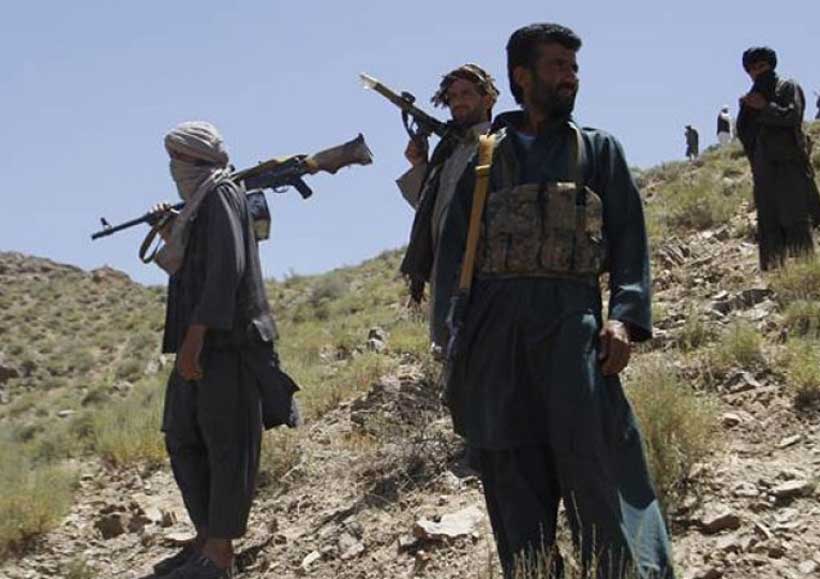 After the Soviet Union's withdrawal from Afghanistan and the USSR's subsequent disintegration, Russia seemed neither interested in nor capable of securing a pro-Moscow regime in Kabul as was seen during the Cold War. In a move aimed at safeguarding its strategic back yard (Central Asia) from the rising menaces of drug trafficking and Islamic fundamentalism (non-conventional threats) emerging from Afghanistan, Russia accepted the American presence (a conventional threat) in the region post-9/11. However, any academic pursuit at understanding the Russian role in Afghanistan in perspective must incorporate efforts at grasping Moscow's threat perceptions to its strategic interests emanating from Kabul.
How Interests in Central Asia Shaped Moscow's Afghan Concerns and Role
Russia has had both geopolitical and geo-economic interests in Central Asia. It considers Central Asia its strategic back yard and has a monopoly over pipeline diplomacy as it continued to supply the Central Asian natural resources through the pipelines existing since Soviet times. Russian role in Afghanistan has been shaped primarily by the threats to the region emanating from and facilitated by the latter. Post 9/11, the Russian policy has been evidently geared towards containing the American penetration into the region as well as preventing the Central Asian Republics from radical Islamic influences and drugs generating from Afghanistan. The American objective of laying down alternative pipeline routes for transfer of Central Asian resources to the world market through Afghanistan threatened Russia's interests.
It is noteworthy that the American strategy gravitated towards the Eurasian region not only with an aim to develop continental strategies to contain the regional influence of Russia, Iran and China given their geographical contiguity to Afghanistan and the Central Asian region, the natural resource potential also attracted the American attention. These objectives became the prime movers of US policy towards the region apart from the immediacy of the threat of terrorism which rose to prominence as being a national security threat. It is worth recalling that In a move to reach out to the Central Asian region, the US Congress started passing bills that called for diversification of energy supplies from the Central Asian and Caspian region starting from late 1990s. The Bush Administration soon after it formed the government released an energy policy report indicating that the exploitation of Caspian energy resources could not only benefit the economies of the region, but also help mitigate possible world supply disruptions which was considered a major US security goal.
Russian lingering concerns remained that the flight of many Soviet Muslims during Stalin's brutal collectivization campaign and nationalist purges created a permanent Soviet exile population in Afghanistan. After the disintegration of the Soviet Union and the resultant weakening of its control over the Islamic republics, Russia believed that a radical Islamic regime in Afghanistan would push these people towards the north. Secondly, the regime through its Islamic influences would use the exiled population to destabilize the newly independent Central Asian Republics. Rise of Islamic opposition groups in different Central Asian states strengthened such Russian belief. This apart, the collapse of the Soviet-era economies and the elimination of Soviet-policed borders led to a quick surge in the production and trafficking of drugs in the Central Asian region.
Russia perceived substantial threat when the Taliban rose to prominence in Afghanistan. For instance, Sergie Ivanov, the head of Russian Security Council, threatened to lunch missile and air strikes against Afghanistan after accusing the Taliban government of assisting the Chechen resistance. Moscow further accused the Taliban of giving sanctuary to Islamists from some of the Central Asian states and allowing them to train for guerrilla warfare to destabilise the states. During the Afghan civil war, Russia kept pouring weapons and money in support of Uzbek and Tajik warlords. When the civil war entered a decisive phase, Russia in order to push the Taliban out of Tajik and Uzbek areas threw its weight behind Ahmad Shah Massoud who had bases in Tajikistan.
However, many scholars viewed threat perceptions from all these sources were although relevant but deliberately exaggerated by the Russian authorities with an aim to exercise firm control over the former Soviet republics. The developments in Chechnya, Central Asia (civil war in Tajikistan) and Afghanistan were seen as part of a larger plot hatched by a secretive network of Islamic activists and terrorists whose main goal, according to Russia's Federal Security Service has been to create a Great Islamic caliphate. However, scholars like Rasul Bakhsh Rais argue that the link between the Taliban and the Islamic movements in Central Asia was questionable. According to him all these movements have indigenous roots and Russia and the ruling elites in Central Asia exaggerate the transnational links among the Islamic movements to divert attention from their own political failures.
Russian Afghan Concerns post-9/11 and Aspirations for a Larger Role
After September 11, 2001, Russian leader Vladimir Putin not only described the terrorist attacks on the US by al-Qaeda as "barbaric" in a TV broadcast but also ensured Moscow's cooperation, ranging from providing all the information at its disposal about terrorist bases to assuring Russian secret services' cooperation with the West. Russia's support for the US-led "war on terror" in response to 9/11 was evidently driven by its national interests apart from the despicable nature of the terrorist acts themselves.
The Russian perspective on and support for the US-led Afghan war efforts were influenced by Moscow's desire to cultivate international support for its concerns stemming from the uprising of radical Islamic forces in Chechnya. Second, Moscow believed that by cooperating with the US-led war efforts, it could overcome challenges posed by such destabilizing forces as the rise of Islamic opposition movements and drug trafficking in its Central Asian back yard.
Third, in its support for the Afghan war, Russia saw an enhanced prospect for the Northern Alliance group coming to power in Afghanistan, and fourth, a relatively economically and militarily weaker Russia could not completely insulate itself from the US call for a "war on terror," as it was trying to reset its relations with the West after the disintegration of the Soviet empire.
Moscow had supported the Northern Alliance against the Taliban in terms of arms and economic aid during the Afghan civil war, and to ensure the Northern Alliance group's rise to power, it provided key support to the alliance during the "war on terror." For instance, the Russian provision of 60 T-55 battle tanks, 12 T-62 K command tanks and 30 infantry fighting vehicles to Northern Alliance during the war bears testimony to this fact.
However, Russian support for the American-led Afghan war was far from being full-fledged and unconditional. As the US and its NATO allies were drawing close to the areas of Moscow's strategic interests, suspicions over US geopolitical objectives became visible at the same time, immediately after the American declaration of the war, when then-defense minister Sergei Ivanov ruled out any presence of the North Atlantic Treaty Organization (NATO) in the region and the Chief of the General Staff, Anatoly Kvashnin, remarked that Russia had no plans to participate in a military operation against Afghanistan.
Russian suspicions remained as to the intensity of the US engagement with the Central Asian states in the guise of taking on terrorism within the framework of "Operation Enduring Freedom." In order to secure a firm foothold in Central Asia, the US not only secured temporary forward basing in Uzbekistan, Kyrgyzstan and Tajikistan, strategic engagement in the region was also fostered through access to airspace and restricted use of bases in Kazakhstan and Turkmenistan.
There were frequent instances of US official visits to Central Asia, intelligence sharing and improved coordination within the US Central Command. Further, American interest to revive the Turkmenistan-Afghanistan-Pakistan-India (TAPI) pipeline project in 2002 in an attempt to end Russian monopoly over supply routes to transfer Central Asian resources, which was undergoing uncertainties due to the turbulence perpetrated by the Taliban, corroborated Russian suspicions over US geopolitical interests.
As the American entrenchment in the Central Asian region deepened, the countries of the region were asked to fulfill their bilateral and other obligations to Russia. Dmitry Rogozin, during his stint as a Russian envoy to NATO between 2008 and 2011 took efforts to make it clear that Russia wanted to help the US and Afghanistan as part of the international community but on its own terms.
Around the same time, Russia although did not object to in principle but viewed skeptically several new transit corridors laid down by the US to deliver goods to its forces in Afghanistan (the routes are collectively termed the Northern Distribution Network), and emphasized that these must not be used to transfer lethal goods. On the other side, many US officials were envisaging the network being transformed into a Modern Silk Route.
In response to the US military bases in different parts of Central Asia, Russia established its own bases, but their direct contacts were surprisingly limited. In response to the greater role of the US in the region, Russia called for a larger role of regional organizations like the Shanghai Cooperation Organization (SCO) and Collective Security Treaty Organization (CSTO) in securing security and stability in Afghanistan.
Perhaps because of Russia's overriding influence due to its monopoly over oil supplies, the Central Asian states agreed to strengthen CSTO as an alternative to NATO. In one of the top-level summit meetings, in 2011, the CSTO leaders unanimously agreed that countries outside the regional security bloc would only be able to establish military bases on the territory of a member state with the consent of all member states.
Responding to the evolving Afghan scenario, Russia not only made efforts at diplomatically engaging successive Afghan governments, it attempted to establish itself as a major stakeholder in the Afghan peace process too. Being excluded from the Quadrilateral Coordination Group to broker peace of which the US, China, Pakistan and Afghan government are members, Moscow opened up its channels to play its part in the Afghan peace process taking other regional countries and the Taliban on board. Realizing the geopolitical importance of the outcomes of regional war and peace efforts, Moscow has allegedly shifted its support from the fragmented Northern Alliance group to the Taliban in order to strengthen its Afghan role. Washington believes that Moscow is channelizing its support toward the Taliban to impede the peace process in Kabul and roll back progress made by US-led forces and drive a wedge between the US and its coalition partners, while Moscow keeps denying allegations of its support for the radical group.
US State Department officials, however, have expressed concerns over Moscow's failure to work with Washington in Afghanistan, and some US military officials on the ground have not hesitated to accuse Russia of providing arms to and sharing sensitive intelligence with the Afghan Taliban.
As things stand now, Russia has admitted to opening up channels of communication with the Taliban with such objectives as protection of Russian citizens in Afghanistan, promotion of peace in Afghanistan and above all, containing the influence of ISIS – which is considered by Russia a more dangerous threat to the Central Asian region because of its transnational objectives and role.The Taliban's quick agreement to join Russian-led peace talks scheduled to be hosted by Moscow on September 4 this year indicated Russia's outreach to the group. Washington's rejection of Russia's invitation to participate in the peace efforts underlined geopolitical suspicions of each other's intentions. The Russian leadership, however, postponed the talks to facilitate the participation of the Afghan government and other stakeholders in the peace process.
Russian intelligence has projected that ISIS has an enhanced presence in Afghanistan with around 10,000 fighters including many foreign fighters (those fleeing Syria after being recruited from the Central Asian region) spread across eight to nine provinces, including its sway in the northern province of Jowzjan, which shares a border with Uzbekistan and Turkmenistan, carrying a dangerous portent for the Central Asian states.
Moreover, Russian officials have argued that the radical group has been able to recruit many people from the Central Asian region, posing a serious threat to Russian security concerns. Moscow has also been seen praising the Taliban's efforts at containing drug trafficking into Russia's back yard.
Nonetheless, given its lingering suspicions of US geopolitical intentions, Russia may be using its support for the Taliban as a hedge against growing American influence in the region. Moscow has rejected Washington's estimate that the numerical strength of ISIS varied from 1,500 to 2,000 and disputed the claim that the group's influence was limited to such provinces as Nangarhar, Kunar and Nuristan and consisted of only local defectors from the Taliban and other militant groups. Moscow has allegedly charged the US with sharing common interests with ISIS in keeping Afghanistan embroiled in instabilities and disorder so that it could have a permanent military presence in the region.
The geopolitical rift between the two powers has been further exacerbated by continuing US sanctions on Russia, which will have impacts on the peace process in Afghanistan. Meanwhile in Syria, Russia has stepped up its support for the Damascus regime by supplying S-300 missiles, and Idlib continues to be a hotbed of geopolitical jostling for influence between Moscow and Washington.
Afghanistan, as another site for their scrambling for geopolitical supremacy, will continue to witness an enhanced role of Russia, preventing cooperation between the two powers unless Moscow's regional geopolitical claims are counterbalanced by a global US geopolitical role.
Russia and Multilateral Diplomacy in East Asia
When Russian Foreign Minister Sergey Lavrov attended the ASEAN Foreign Ministers' Meeting in August 2018 it was revealed that President Vladimir Putin was planning to take part in the upcoming East Asia Summit (EAS) in Singapore this November. This will mark the first time that the Russian leader has attended the event since the country became full member of the EAS. Putin will also pay a state visit to Singapore and take part in the Fourth ASEAN–Russia Summit [1].
The President's participation in the EAS has been a long time coming and his attendance will demonstrate that Russia is taking multilateral diplomacy in Asia seriously and that it cares about the EAS as the main ASEAN-centred security mechanism. Does Vladimir Putin's upcoming trip to Singapore indicate that Russia is pushing a new agenda in its Asian policy?
A List at the End of a List
Just like there seems to be no country whose geographic position is not strategically advantageous, it would seem that there is no area of Russia's foreign policy that is not a priority of some sort. In the official discourse, it is not customary to talk about Russia's own pivot to the East, because formally there was no change in the priorities and East Asia has always been one. But speaking realistically, it can also be said the priories remain unchanged in the sense that Asia is still a secondary focus for Russia's foreign policy efforts compared to other areas that are of priority concern mostly because they are prone with conflict.
At the same time, while Russia and the West seem unable to resolve their protracted conflict, Asia remains an important source of good news for Russia, an area where constructive forms of international relations still prevail over various forms of geopolitical competition. The Eastern Economic Forum held in Vladivostok in early September, which was attended by the heads of state or government of China, Japan, South Korea and Mongolia, is a good example of such positivity.
Perhaps it is image of relative harmony that makes the topic of Asian multilateral institutions less interesting for observers and relegates it to the bottom of the list of the priority areas of Russian policy in Asia. When Russian official speak of the country's Asia policy, they usually start with Russia's bilateral relations with regional leaders – China, Japan, South Korea and India – before turning to the Korean nuclear problem. Only then do they list the various multilateral diplomacy institutions around the Association of Southeast Asian Nations (ASEAN): the ASEAN–Russia Dialogue Partnership; the ASEAN Defence Ministers' Meeting with Dialogue Partners (ADMM-Plus); the East Asia Summit; the ASEAN Regional Forum (ARF); and Conference on Interaction and Confidence-Building Measures in Asia (CICA), among others.
Meanwhile, multilateral diplomacy in Asia is an agenda item that checks several crucial boxes for Russian foreign policy ideology.
First, the region is home to rising powers which, according to the official Russian theory, will build the new 'polycentric world' and these players include both individual countries such as China, India or Indonesia and organizations like the SCO and ASEAN itself. Second, the principle of non-alignment, multilateralism and inclusivity in the form of ASEAN-centric organizations is still in vogue here, that is, there is 'Asian NATO', but instead a dense network of inclusive dialogue platforms (even North Korea takes part in ARF meetings). Third, ASEAN and larger formats around it continue to take the principle of non-interference in the domestic affairs of states very seriously and avoid discussing each other's domestic workings, which is also in the set of values that Russia is promoting on the international arena.
At the same time, all of this ideological affinity is not easily converted into practical cooperation. Every year, dozens of events are held within the framework of the ADMM, ADMM-Plus, ARF and EAS platforms, which are attended by the ASEAN dialogue partners. Diplomats from the partner countries are well aware of how difficult it is to maintain meaningful participation in all of them. It was only last year the Russia – last of the dialog partners – opened a full representation to ASEAN and given the limited international competencies of most Russian ministries, the Ministry of Foreign Affairs and the relevant subdivisions of the Ministry of Economic Development remain disproportionately burdened with maintaining Russia's participation in these formats.
In practical terms, the most visible step taken by Russia in multilateral institutions in Asia was the 2010 initiative to launch a "dialogue on issues of forming a new security and cooperation architecture in the region" within the EAS format. The set of characteristics that make up this system changes from speech to speech, but is usually said to be based on principles of collectiveness, multilateralism, equality, inclusiveness, openness, non-alignment and indivisibility. In the real world, Russia's initiative is embodied in a series of working-level workshops on the regional security architecture. Six such workshops have been held and are usually attended at the level of division chiefs. There are also plans for a format where EAS ambassadors in Jakarta are to discuss the topic.
An initiative of this kind clearly appeals to ASEAN as an organization in the very centre of multilateral diplomacy in Asia, all the more so because the selection of principles proposed by Russia is recognized, at least vocally, by almost every single member of the United Nations. But even this seemingly win-win ideological construct runs into harsh geopolitical realities. In private conversations, ASEAN diplomats have in recent years expressed scepticism about Russia's ideological leadership in this initiative: they say that it is not Russia's place to talk about the indivisibility of security and then conduct joint military exercises with China, which the smaller countries in Southeast Asia evidently fear.
However, the main difficulty for the Russian initiative is different – as with many other processes in ASEAN-centric formats, it is not entirely clear whether an initiative on the creation of a new security architecture will come to life beyond workshops and statements. There is reportedly a collective document that could, following discussions, form the basis for a set of rules of conduct in the Asia-Pacific Region that could then be converted into another document that may even turn out to be legally binding.
Russia's participation in ASEAN-centred multilateral mechanisms is not limited to the initiative. For example, Russia along with Laos is co-chair of the ADMM-Plus Expert Working Group on Humanitarian Mine Action. In 2014–2017, it co-headed (with Thailand) a similar group on military medicine. In 2019–2020, Russia will, alongside Indonesia, co-chair the ARF Inter-Sessional Meeting on Counter Terrorism and Trans National Crime.
The (Not) New Sheriff In Town
Multilateral diplomacy in East Asia has traditionally enjoyed the support of all the key players in the region. However, this is mainly due to its openness and inclusivity. Unfortunately, this inclusivity proceeds from avoiding any kind of hard position or going against the consensus. Serious security issues are discussed on these multilateral Asian platforms that first seek to not offend anyone be uncontroversial and only then to be effective or even meaningful. What is more, the major powers support the ASEAN centrality because they know that ASEAN is in no condition to enforce any decision. This means that the United States and China can act pretty much as they please without feeling any kind of restrictions on the part of the regional community.
None of this means, however, that the numerous dialogue mechanisms that exist in the Asia-Pacific region are purely imitative and decorative in nature. They perform an important function – namely, socialization and the creation of an information flow among states. This mutual awareness of each other's intentions, interests and positions should in theory build trust among all players or at least remind them that when crisis strikes there is a platform where they can talk before taking up arms. In other words, the multilateral security system in Asia works, although it does not meet the grand expectations of observers who want to see it as a safeguard of international security in Asia. On the other hand, recent experience of Europe demonstrates that we relying too much on collective security systems.
When faced with any serious security challenge, the countries in the Asia Pacific rarely rely on multilateral institutions for protection or mediation. And the fact that they turn to more traditional foreign policy instruments underscores the inability of multilateral mechanisms to fulfil their stated functions. The new concepts and strategies that have emerged in Asia and are designed to counterbalance China will be seen by many smaller countries in the region as an opportunity to gain real protection from Chinese assertiveness, at least to the extent possible.
In the coming years, these alternative formats will likely revolve around all sorts of 'Indo-Pacific' initiatives and platforms. The revived U.S.–Japan–Australia–India quadrilateral dialogue – no doubt aimed at new and better containment of China – will also extend its cooperation formats to a wider audience of partners in Asia. The key partners here will most likely be Indonesia, Singapore and Vietnam.
Another example is America's Indo-Pacific Economic Vision announced recently as the economic leg of the 'free and open Indo-Pacific' strategy. The long-awaited trilateral partnership for Indo-Pacific infrastructure investment has also arrived. While these initiatives do not seem to be as ambitious as China's Belt and Road Initiative, they do already have an advantage over it – they are not Chinese. In today's climate of growing fears of debt trapping and Chinese 'sharp power' this gives a measure of hope to U.S. and Japanese infrastructural investors aiming at Southeast Asian and Eurasian markets.
All this creates challenges for the relevance of multilateral institutions in Asia. When the Quad re-emerged November 2017, the news caused concern in Southeast Asian countries: what will this mean for ASEAN centrality? This concern was addressed by a diplomatic appeasement campaign, as Deputy Assistant Secretary of State Alex Wong went on an extensive tour of Asia to calm the waters. An important result of this work was the joint statements made by the Quad foreign ministries following the second meeting on June 7, 2018, with all four texts essentially boiling down to a reaffirmation of ASEAN centrality.
Even without these new plurilateral formats, ASEAN-centred mechanisms were a target for criticism. For example, every time the situation on the South China Sea flares up, ASEAN is criticized for not being able to adopt a unified position. The ten member states of ASEAN are to varying degrees willing – or, rather, unwilling – to upset China. This is why they prefer to adopt a position with the lowest common denominator. ASEAN and China have been developing a Code of Conduct for the parties in the South China Sea for several years now. The document should be an important milestone in the settlement of the conflict, or at the very least reduce tensions in the region. A Single Draft was only agreed upon this year, and it is nothing more than a set of asks from all parties – even the most glaring contradictions have not been removed.
What Russia Brings to the Table
The problems of ASEAN-centred mechanisms are not unique to multilateral diplomacy and, of course, do not diminish the significance of the EAS for Russia. First of all, Vladimir Putin's participation in the East Asia Summit is not as important for the EAS as such as it is for Russia–ASEAN relations. The East Asia Summit is important as a vanity project for ASEAN, a living embodiment of the principle of ASEAN centrality, when all the great powers in the Asia-Pacific Region come together under ASEAN convening power to discuss regional issues. The declaration following the Third ASEAN–Russia Summit in Sochi noted, in typical ASEAN-speak, that more attention on the part of Russia towards the EAS would serve as an important step on the way to upgrading the status of the dialogue partnership between Russia and the ASEAN to 'strategic dialogue.'
In this sense, the President's trip to Singapore in November can only be a success. Russia will remind everyone of its status as a major player in the region and share a vision of the regional security system that will be difficult not to support. President Putin will talk about the Greater Eurasian Partnership – Russia's idea of a vast space with unified rules of the game in trade an investment, stretching all the way from the European Union to ASEAN. Commentators will point to Russia's significant potential to play the role of a third force, whose appeal will only grow as the competition between China and the United States intensifies.
The 'third force' idea has long existed in the Russian discourse on Asian politics but requires critical assessment. There are two key weaknesses in the argument.
First, Russia does not enjoy a high level of influence in Southeast Asia, and its objective ability to bring attractive proposals to the region is also limited. While the countries in the Indo-Pacific currently account for a third of Russia's foreign trade, for none of these countries does Russia itself exceed 3 per cent. Russia has unique products and services in several strategically important sectors – arms trade, information security, minerals and energy. However, this proposal has existed for several decades now, while the results (with the exception of Vietnam) have been spotty. The same goes for the Russian military presence in the Western Pacific; this presence is reasonably limited, which, on the one hand, reduces the risk of Russia being drawn into regional conflicts. On the other hand, it prevents Russia from playing in the same league as the United States and China.
autonomy in Asian affairs. Thanks to the coverage by international media and experts, Russia is increasingly seen as a country whose deteriorating relations with the United States are making it more and more dependent on China. The nuances of Russia's balanced stance on the South China Sea, for example, are no longer seen as such behind the smokescreen of joint military exercises with China and the support of Beijing's refusal to recognize the decision of the Permanent Court of Arbitration in The Hague in 2016.
In this context, Russia may find it difficult to portray itself as a third force in Asia. It may be more worthwhile to invest more in maintaining the existing mechanisms of multilateral diplomacy. For Russia, which does not have the resources of China or the US, a sensible long-term strategy would be to strengthen the institutional framework, especially if it works at the same time to increase trust in Russia as a country that adheres to the rules of international cooperation. Building practical cooperation and developing new initiatives in multilateral mechanisms in Asia to match its rhetoric could have a positive reputational effect for Russia and its influence in Southeast Asia at a relatively low cost, even if it is old-fashioned and naïve to talk earnestly about collective security these days.
Such a strategy would no doubt require more serious investments in the bureaucratic, intellectual and organizational support of Russia's work in multilateral mechanisms in Asia. It is necessary to gain the understanding and support of all stakeholders throughout the executive branch in order for Russia to step up its participation in the dozens of issue-specific dialogues under the ASEAN banner.
[1] At the time of publication, there is no official confirmation that the ASEAN–Russia Summit will take place; however, recent statements made by Deputy Minister of Economic Development of the Russian Federation Sergey Gorkov during his visit to Singapore imply that it will. See: http://economy.gov.ru/minec/about/structure/depasiapacific/201802091
First published in our partner RIAC
Putin Welcomes New Ambassadors in Moscow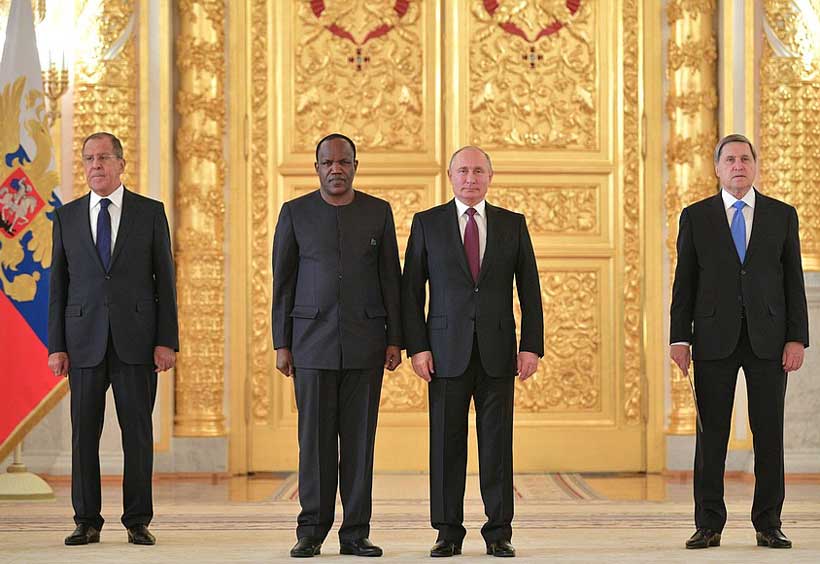 Russian President Vladimir Putin has strongly reminded newly arrived foreign ambassadors of their important mission of promoting relations between their individual countries and Russia, encouraging political dialogue and expanding economic and humanitarian ties.
He received letters of credence from 23 new foreign ambassadors, including four from Africa, in the Alexander Hall of the Grand Kremlin Palace in Moscow. The African ambassadors are: Chol Tong Mayay Jang (Republic of South Sudan), Retselisitsoe Calvin Masenyetse (Kingdom of Lesotho), Komi Bayedze Dagoh (Togolese Republic) and Simon Marco Mumwi (United Republic of Tanzania).
While further addressing them, Putin pointed out that "Russia is dedicated to a peaceful policy and progressively carries out a responsible course in its foreign policy. Russia stands against using politically motivated protectionism measures and sidestepping the norms of international law."
He explained that Russia's active participation in global affairs and openness to mutually beneficial partnerships with all countries and regions were motivated by national interest: to create the most favourable conditions possible for Russia to develop dynamically, to achieve ambitious social and economic goals, and improve quality of life for Russians.
In his speech, Putin told the Tanzanian ambassador, Simon Marco Mumwi, "Russia is open to improving mutually beneficial ties with Tanzania, particularly, in nuclear energy and the military-technical sector. And Kremlin welcomes efforts of the Tanzanian government aimed at maintaining peace and security on the African continent."
Several years ago, Putin rated Tanzania as one of Russia's key partners in Africa and expressed the desire to strengthen ties in a broad range of fields, noting that there was a big potential for cooperation in areas such as exploration and mining operations. That pledged of exploration and mining operations has been re-affirmed many times.
In other fields, Russia and Tanzania have signed an agreement on cooperation in the defense industry, which envisages arms supplies and cooperation in the military goods production. Russia trains Tanzanian citizens in many universities and institutes in the Russian Federation.
Putin told Chol Tong Mayay Jang, who is representing South Sudan in the Russian Federation, that Russia was ready to advocate a prompt resolution of the internal conflict in South Sudan. It would also support the efforts of mediating states, regional organisations and the international community.
In September 2012, Putin acknowledged that building relations with the newly created Republic of South Sudan was an important part of Russia's efforts to contribute to development in Africa. He warmly expressed the hope that the establishment and development of South Sudan and its economy would create many opportunities for carrying out joint projects.
With Ambassador Komi Bayedze Dagoh from the Republic of Togo, the Russian leader indicated that his country is interested in expanding friendly diplomatic ties and has good cooperation prospects in geological exploration and the military-technical area while at the same time continues cooperating in training professionals for the small coastal West African country.
In the context of further development of friendly relations with the Kingdom of Lesotho, Russia would pay attention to implementing joint projects, such as extraction of raw materials using Russian technology and investment. Putin said that Russia was satisfied with the level of coordination on issues on the global and African agenda.
In a friendly traditional atmosphere and due to the fact that Russia attaches great importance to relations with each country, Putin concluded by giving the highest assurance in making [the ambassadors] diplomatic activities as productive as possible and that all their initiatives would be supported, at all times, by the Russian leadership, executive bodies, businesses and society.