Online Trolling as a strategy for terrorists
It is not new that the presence of terrorist groups in cyberspace has increased every year. Almost every terrorist group has its own niche on the Internet, which provides endless opportunities in terms of mobilization, radicalization, the dissemination of radical ideas, training, the gathering of useful information, financing, etc. Nonetheless, the Islamic State's approach to the use of the Internet has become revolutionary and versatile compared to the online activities of other terrorist groups.
ISIS's unprecedented reliance on social networks transformed this organization into not only the most dangerous entity, but the new jihadist global movement and brand. Its propagandist apparatus, which consists of numerous ISIS media teams, targets a particular language group of the population. As a result, under this brand name, many militants and passive supporters, who refrain from moving to ISIS held territories, have gathered around the world. Producing plenty of video, audio, and text materials on a daily basis, ISIS's activists act as very inventive and skillful players, trying to avoid traps and barriers on social networks; thus, their skills outpace the traditionally oriented approach of security agencies.
Recently, ISIS online propagandists have adopted and implemented "online trolling" to win hearts and minds, which takes advantage of online anonymity. In fact, anonymity has a high correlation with accountability, eroding the latter. Trolling allows the infliction of a wide range of harm from posting controversial content to harassment of users. ISIS online activists have dedicated several telegram accounts to serve the following tasks: 1). organize collective reporting actions on particular public accounts on telegram, which belong to ideological competitors; 2). encourage and channel collective "comments" attacks on particular articles of media outlets in order to disrupt debates by advancing shocking ideas.
The administrators of the telegram groups create a set of rules in order to make attacks more effective. Every trolling action is conducted at a particular time, and the administrators announce daily the exact time for the next collective attack, for example, 4 pm at Mosul time. To be visible to each other, a participant of a trolling attack is advised to write the hashtag "#Islamicstate" before or after a post. This inner visibility is crucial in terms of the fulfilment of another important rule. Participants have to "like" and/or respond to each other's posts in order to push their comments to the top.
Conducting trolling campaigns, ISIS activists target articles in accordance to several criteria. First of all, an article has to cover ISIS related or Muslim community issues. Secondly, all articles have to be written in English. Thirdly, Facebook serves as a platform for the attacks: ISIS propagandists target media outlet Facebook accounts. As a preparatory measure, the administrators have instructed group members about how to outwit Facebook policy and establish a personal Facebook account without providing a phone number.
So far, there are several media outlets which underwent these attacks: CNN, Russia Today (RT), Al Jazeera (English), Daily Mail, and Dr Zakir Naik's Official Fan Page.
Table: "Online Trolling attacks from May 3rd to June 6,2016"
| | |
| --- | --- |
| Media outlet | Number of attacks |
| RT | 5 |
| Daily Mail | 1 |
| Dr Zakir Naik's Official Fan Page | 4 |
| Al Jazeera (English) | 10 |
| Mufti Ismail Menk | 1 |
| Dr. Bilal Philips | 1 |
| CNN | 1 |
| Zee News | 1 |
| FRANCE 24 English | 1 |
| Total: | 25 |
According to the analysis of operations conducted between May 3, 2016 and June 6, 2016, the overwhelming majority of attacks (40%) targeted Al Jazeera's (English) Public Facebook page, while 20% of trolling campaigns were conducted against the Russia Today Facebook Page. CNN attracted ISIS's sympathizers only once on May 20th, 2016, after publication of the article "What does Trump want in a VP? His top execs take a guess". The frequency of attacks on Facebook pages is not very high, approximately, one trolling action per day. Given the fact that it is just the first experience of trolling activities in the foreseeable future, we have to expect a rise in the number of these attacks and their brazenness.
The number of comments under each targeted articles ranges from one to fifteen. Undoubtedly, to invigorate regular group members, administrators of the telegram groups participate in these attacks. However, it is hard to determine who takes a leading role in trolling attacks: administrators or group members. Some ISIS trolls make comments, whereas others limit their participation by pushing "like". An article posted on the Zee News Portal on May 21st, 2016, received only one comment, marked by the ISIS hangtag and six likes. Needless to say, not all people who liked this pro-ISIS post belong to the telegram group. Some articles, which administrators picked for collective attacks, failed to attract members' interest. For example, issued on May 25th, an article which depictured the security of Euro 2016 on the news channel "France 24" did not evoke enthusiasm among group members, who refrained from commenting anything whatsoever.
In general, comments express admiration towards the Islamic State and its ideology. The content of comments may vary depending on the topic of the article, however their gist remains the same. In comments, ISIS trolls try to instill the fear and helplessness of any counterterrorist effort, predicting the expansion and intensification of jihad on non-Muslim countries. Calling for Muslim consolidation all over the world, they underline the exceptional mission of ISIS, which is forced to battle crusaders alone. Western states – the UK, the US, Israel, and Russia are repeatedly presented as the main reason for issues within Muslim society. Some attackers even observe a connection between the contemporary open- door- immigration policies in the European Union and the attempt to prevent natural disasters in European states; the presence of Muslims in non-Muslim states helps to cure these infidels' societies. Also, ISIS trolls underline the need of physical elimination of apostates, crusaders, and Jews.
To conclude, this trolling initiative has vast potential due to the malicious character of its content, easy Internet access, and the effortless nature of trolling actions, which do not demand full devotion and considerable time spending. Pro-ISIS commenting under online news articles has a collective character. While it helps consolidate ISIS's online passive sympathizers on behalf of the Islamic State and maintains a sense of solidarity, these trolling actions help ISIS to reach and influence new audiences and extend the Islamic State's online presence dramatically.
Boko Haram and Its Current Situation in Nigeria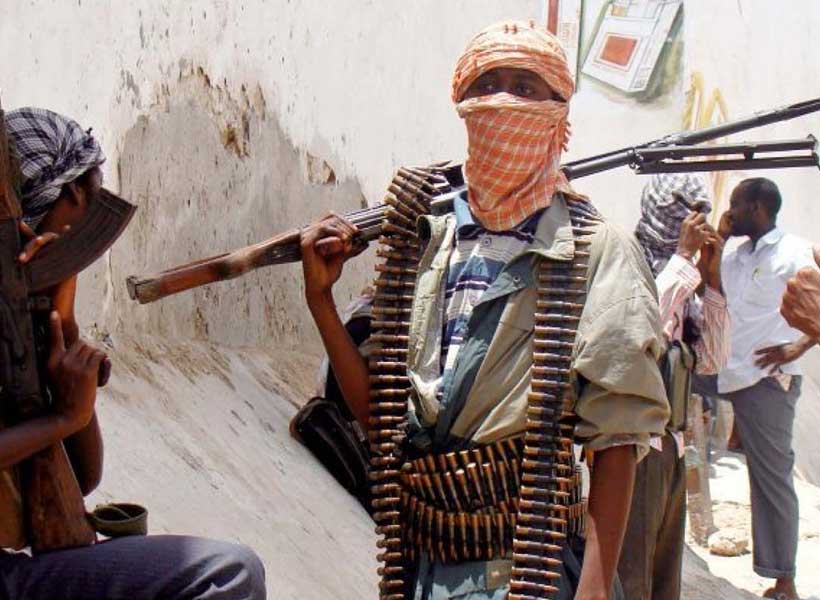 Authors: Farzad Ramezani Bonesh and Chidiebere Favour Nwobodo
Although boko haram and ISIS have been confusingly used interchangeably due to their seemingly common characteristic, which majorly stems on terrorism, this research gives a clear distinction between the duos. Different tactics are being used by these groups ranging from locally made weapons to acquiring sophisticated weapons to carry out their attacks. Understanding the strategic trend of these terrorist groups will aid in the understanding of their operations.
Boko Haram And ISIS: An Overview
Boko haram in Nigeria has not only become synonymous with terrorism but has also become a nightmare in the history of the national security. When one talks about boko haram, one refers to an era of kidnappings, killings, bombings and displacement, which have left many in the dungeon of misery. The Arabic name for boko haram is Jama'atu Ahlissunnah lidda'awati wal Jihad, which means 'People Committed to the Propagation of the Prophet's Teachings and Jihad' (Onuoha, 2011). The sole aim of the group is the overthrow of the Nigerian state and the implementation of Sharia across the entire country.
On the other hand, ISIS (Islamic State of Iraq and Syria), according to a BBC report, was originally formed in April 2013 and emerged out of Al Qaeda in Iraq (BBC, 2014 I in Olayinka, 2020). Abu Bakr Baghdadi was the Caliph of this group.
Differences And Similarities Between Boko Haram And Isis In The Year 2019 And 2020
One major difference between these two groups is the fact that these groups are from different parts of the world. Whereas boko haram originated from Nigeria, ISIS emerged out of al-Qaeda in Iraq. Another major difference is in their funding. According to Eme,O.I and Ugwu, C.C(2016), Boko haram in Nigeria generates their funds through bank robbery, and other illegimate transactions. In the cases of ISIS, their most common ways is through the black-market antiquity sale. They also partake in the illegal sale of treasures and artifacts, oil smuggling and trafficking. ISIS has been known to be state-sponsored by some countries.
Based on their similarities in the recent year, this research analytically looks at their mode of operation and attacks. In general, the weapon types common with these terrorist groups are explosives and firearms, while the attack types common to them are armed assault, assassination, and bombing. For example, Guardian newspaper (2019) recorded that "More than 60 mourners leaving a funeral at Maiduguri in north-east Nigeria were killed by the militant group of boko in haram in 2019". This Day newspaper (2020) recorded on March 31st, "a theatre of death for Nigerian soldiers" as 47 soldiers were killed and 15 others badly injured by boko haram. Similarly, The Guardian (2019) in the rise and fall of the ISIS "caliphate" posits that "Destruction had been a calling card of ISIS's presence ever since Baghdadi".
Most Important Changes To Boko Haram In The Past Years
This has to do with the evolution of this group over the years starting from the bringing in of Abubakar Shekau into power as the successor of Mohammed Yusuf (founder), after he died in the Nigerian police detention. This group has survived thanks to its ability to reinvent itself, change tactics and adopt different strategies. Over the years, this group had adopted varying different terror strategies, which include upgrading from locally made weapons to sophisticated weapons, upgrading from bank robbery to kidnapping as their means of funding and so many others.
Current Situation Of Boko Haram In Nigeria
The emergence of Boko Haram; particularly, the adopted mode of prosecuting their objective have posed serious threat to Nigeria and its citizen without excluding foreigners. It must also be noted that Boko Haram's activities has also led to closure and abandonment of people's business activities within the affected area.
Currently, the emergence of Boko Haram in Nigeria has negatively affected the relationship between Nigeria and other nations of the world because of bombing couple with kidnapping and hostage taking with or without demand for ransom; particularly of alien.
Conclusively, the current situation of boko haram in Nigeria still poses security threat and economic threat in Nigeria. This research also opines that terrorism has been and is still the watchword of these two groups; therefore, one cannot be mentioned without the other. The changes made so far to boko haram is still a nightmare to both Nigeria citizens and non-citizens. To so many foreign countries, Nigeria is being described as one of the most dangerous places in the world filled with corruption.
Vision
As various economic, social, political, religious factors and environmental challenges were involved in the formation of the Boko Haram extremist group, various factors also have role in its future and the continuation of its power in Africa.
In recent years, Boko Haram has been present in nearly twenty Northern provinces of Nigeria, the Republic of Niger, Chad, Cameroon and Sudan, and has been able to expand its relations with Salafi jihadist groups domestically, regionally and internationally. In addition to working with extremist groups in West Africa, the group is linked to ISIS and its affiliates and allies around the world.
Boko Haram is still financially part of the world's richest terrorist organization, and could be no less violent and dangerous than ISIS with its main focus is on terrorist attacks on close enemies (Christians and Shiites in Nigeria).
In fact, although the Nigerian government and neighboring countries have been battling the Boko Haram terrorist group in recent years, they have so far failed to completely defeat the group. In the meantime, since the various roots of the formation of Boko Haram have not yet been eradicated in West Africa, we should not wait for the failure of Boko Haram in the short term. In fact, it seems unlikely that governments will be able to take an effective step toward a complete boycott of Boko Haram, and that these areas will continue to be the strongholds of these extremist and fundamentalist groups
Covid-19 and Threat of Bio-War
"In 1879, General William Sherman of the American Civil War Union Army uttered the immortal words, "War is hell." However true that may be, one thing is clear: war is good for business, and weapons are amongst the most lucrative products known to man"
World has been spending huge amount of money over new and innovative technologies with regard to hard power which emphasizes over military might and destructive weapons since long. Those states which are spending more money on acquiring new technology in weapons and arms remain much influential and powerful nations of the world. For instance, United States of America remains at the top of the list of the countries which spend lot of money for their defense and arms technology. According to the Stockholm International Peace Research Institute (SIPRI), the world military expenditure rose to US $1822 billion in 2018 which shows an increase of 2.6 percent as compared to previous year. In the year 2018, the top five countries which spent huge amount of money on military expenditure are the United States, China, Saudi Arabia, India and France. In 2019, global defence spending rose by 4.0 percent as compared to year 2018. Along with this the international arms transfer has increased by 5.5 percent in five years from 2015 to 2019 as compared to years 2010 to 2014. In which the United States of America remains at the top and other nations such as Russia, France, Germany and China respectively come after it.
The changing dynamics of world also effect the moods of war, transitioning from traditional to other forms such as Bio-War, Hybrid war, and Cyber war etc. As far as the Bio-War is concerned, it could be more destructive than any other form of wars. The possibility of current pandemic COVID-19 caused by Coronavirus, being a bio-weapon cannot be ruled out. The world scientists and virologists are closely monitoring its causes and spread however, so far have largely remained unsuccessful. Nonetheless, in addition to causing wide scale deaths across continents, this has spread acute fear across the nations of the world for now, it is highly embroiled in various conspiracy theories. These term Coronavirus as a bio-weapon created either by China or the US. In 1981, Dean Koontz an American fiction author in his work titled "The Eyes of Darkness" described a virus which would emerge from a Chinese city of Wuhan and spread throughout the world. He further identified it as the most important and dangerous biological weapon known as the Wuhan-400 by the Chinese.
Furthermore, Dany Shoham, a former Israeli military intelligence officer, who has studied Chinese biological warfare said the Wuhan Virology Institute is linked to Beijing's covert bio-weapon program. Explaining to Washington Time he stated that "certain laboratories in the institute have probably been engaged, in terms of research and development, in Chinese biological weapons at collaterally yet not as principal facility of the Chinese BW alignment". He further explained that "the Wuhan Virology Institute is under the Chinese Academy of Sciences, but certain laboratories within it have linkages with the Peoples Liberation Army (PLA) or BW-related elements within the Chinese defense establishment". Another theory regarding this was published in CBC News that "Dr. Xiangguo, her husband Keding Cheng and an unknown number of her students from China were removed from Canada's only level-4 Infectious Disease Facility laboratory. Therefore, it is said that two Chinese spies stole this particular virus and brought it to Wuhan lab that's how this Coronavirus outbreak took place. Third theory originally floated by a YouTuber and conspiracy theorist Jordan Sather which entertains that the patent for Coronavirus was applied in 2015 and granted in 2018 to Pirbright Institute UK.
As far as the Chinese point of view regarding Coronavirus outbreak is concerned, the Chinese foreign ministry spokesman Zhao Lijian's tweets claim that the US military brought Coronavirus to Wuhan. In addition, "Zhao urged his more than 287,000 followers in two tweets to widely share an allegation from a Canada-based conspiracy website that the coronavirus originated in United States rather than the Wuhan. The allegation was apparently linked to the US Army's participation in the international Military World Games held in Wuhan in October, 2019".However, there is no substantial proof or credibility behind these conspiracy theories about Coronavirus' outbreak but it has wrapped the whole world in fear because of its fast spread all over the world. This clearly shows that the threat of covert Biological Warfare among the nations is real which has affected the whole financial, political, social and economic structure of the world.
There are various writers and scholar who have informed the world about the new forms of war and threats such as Bill Gates, during its TedTalks, explained that the disaster we worried about most was a nuclear war. "Today the greatest risk of global catastrophe is not nuclear weapons instead it is Bio-War or Bio-Terrorism in the form of virus. If anything kills over 10 million people in the next few decades, it's most likely to be a highly infectious virus rather than a war, not missiles, but microbes. We have invested a huge amount in nuclear deterrents and invested little in a system to stop epidemic". Moreover, the current pandemic has exposed how ill prepared the nations are to deal with a virus. Therefore, it is high time that robust measures and parallel efforts are invested in finding defence, cure and vaccines against new and emerging threats in the form of Coronavirus. In this regard, nations have to be rational when it comes to policy making. Therefore, world needs to prepare a group of epidemiologist, medical team, volunteers, treatment approaches, health workers, good response system, make drugs and vaccines fit for that pathogen, strong global health system, to set up advanced research and development and to allocate a moderate budget.
Authors: Anne Speckhard and Molly Ellenberg*
ICSVE is proud to announce our newest publication in the Journal of Strategic Security
ISIS in Their Own Words: Recruitment History, Motivations for Joining, Travel, Experiences in ISIS, and Disillusionment over Time – Analysis of 220 In-depth Interviews of ISIS Returnees, Defectors and Prisoners
From 2015 to 2019, Dr. Anne Speckhard interviewed 220 Islamic State of Iraq and Syria [ISIS] defectors, returnees and imprisoned cadres in Turkey, Iraq, Syria, the Balkans, Europe and Central Asia. During these in-depth interviews, Dr. Speckhard examined the demographics, psycho-social vulnerabilities and motivations for joining ISIS, in addition to the influences and recruitment patterns that drew them to the group. Moreover, Dr. Speckhard inquired as to the interviewees' roles, experiences and relationships within ISIS, variance in their will to fight and support violence, disillusionment and attempts to leave.
This study's sample of the first 220 (out of 239 to date) consisted of 182 men of 41 ethnicities, representing 35 different countries, and 38 females of 22 ethnicities, representing 18 countries. 51.1% of the men and 76.3% of the women were foreign members of ISIS, some who traveled to live under ISIS, and a few who engaged in ISIS recruitment or other activities, including planning attacks, in their home countries. The participants were primarily young and middle class. Most were raised Sunni Muslim, whereas others reverted or converted before joining ISIS. The participants had vast variation in their educational levels and socioeconomic statuses, thus representing the broad range of people from all over the world who have joined ISIS.
The most common vulnerabilities to ISIS recruitment for the entire sample were poverty, unemployment and underemployment. Breaking it out by gender, the most common vulnerabilities were a criminal history for men and poverty, family conflict, and prior trauma for women. Poverty and unemployment tended to be much more influential for Iraqi and Syrian ISIS members, who joined the group after it took over their villages, whereas foreign participants had more complex vulnerabilities, such as the combination between a criminal history and substance abuse, and viewing un-and under-employment as a consequence of discrimination over being Muslim and/or from an immigrant background.
For men, the most common influences to joining ISIS were friends, face-to-face recruiters, and passive viewing of videos on the Internet and social media. The majority of participants were influenced in some way online, and a significant minority reported that all of their recruitment occurred online. For women, the most common influences were spouses, Internet recruiters, and parents. This can be expected due to the greater tendency for women to make decisions based on the preservation of relationships, particularly with their parents and spouses. While many women followed their husbands to ISIS out of fear of emotional or financial abandonment, only three women credibly claimed that they did not know where they were going when they left their home countries for ISIS territory—although many men and women had no idea it would be as bad as it was.
Motivations for joining ISIS differed drastically by location. Foreign males tended to be motivated by a "helping" purpose to provide humanitarian and defensive militant aid to the Syrian people, whereas foreign women tended to be motivated by the desire to pursue an Islamic identity, which many felt was not possible in their home countries due to harassment and discrimination. European women were also motivated by family ties, meaning that they followed their parents or husbands. Local men and women were motivated less by ideology and higher goals and more by employment, fulfilling basic needs and personal and familial safety.
Men's roles in ISIS were extremely varied. 51.6% of the men admitted to serving as fighters, ribat (border patrol), or both, during their time in ISIS. It is likely that many more of the men were fighters but did not want to incriminate themselves by admitting it. Other commonly reported jobs were engineers, mechanics, and medical personnel. 97.4% of the women claimed to have acted as wives and mothers. The roles of suicide terrorist, face-to-face recruiter, and medical personnel were endorsed by one woman each in the sample. Additionally, two women reported being members of the hisbah, ISIS's brutal morality police.
The most commonly endorsed sources of disillusionment among men were mistreatment of civilians, lack of food, and mistreatment of women, although ISIS's mistreatment of women was not reported to be as powerful as a disillusioning influence as mistreatment of ISIS members. For women, the most common sources of disillusionment were mistreatment of women, lack of food, and the acts of ISIS attacking outside their territory—particularly back home.
The participants reported experiencing, witnessing, and committing atrocities during their time in ISIS. Men most commonly reported experiencing bombings, being imprisoned by ISIS and being tortured, while women most commonly reported experiencing bombings, being widowed by ISIS-related violence, and being forced into marriage. The men most commonly reported witnessing executions, executed corpses, and torture, and hearing about the killing of a family member, while women most commonly reported witnessing executed corpses, torture and the death of a family member, as well as hearing about a family member being killed in battle or in bombings. Despite Dr. Speckhard's warning not to self-incriminate, some men admitted to killing on the battlefield, performing beheadings, other executions, and torture. One man admitted to owning a slave. One woman admitted beating, flogging, and biting as a member of the ISIS hisbah.
The will to fight describes the motivation cited by ISIS fighters for why they went to battle for ISIS, oftentimes after they were already disillusioned. Commonly reported wills to fight included fighting the Syrian regime, being a "true believer" in ISIS's ideology and hope to build the Caliphate, and fear of the brutal punishments meted out by ISIS if they refused to fight.
The results of this study demonstrate the utility and validity of qualitative interview-based research with terrorists. From the stories of the participants' experiences in ISIS, it is clear that most FTFs living far from ISIS territory are motivated more so by a desire to solidify their identities and help the greater Muslim community than for economic purposes, although some were attracted by the ISIS promises of free housing, jobs, marriage, etc. FTFs were also responding to push factors at home including marginalization and discrimination. In contrast, these existential motivations are less important for those living in conflict, who felt pressure to join ISIS in order to secure food and some semblance of safety for themselves and their families. Thus, the risk of former ISIS members rejoining the group if they are released or escape from SDF detention where many are held, even if they have been disillusioned with much of ISIS's ideology and methodology, should be a serious concern for military and intelligence personnel. Moreover, the threat of FTFs returning to their home countries should be countered through deradicalization and rehabilitation programs that address the vulnerabilities, influences, and motivations that drove them toward ISIS in the first place, as well as the traumas that they experienced while living under ISIS.
The complete report of ISIS in their Own Words is published in the Journal of Strategic Security and can be viewed here.
*Molly Ellenberg is a Research Fellow at ICSVE, working on coding data from qualitative interviews, developing trainings for use with the Breaking the ISIS Brand Counter Narrative Project videos, and assisting with the creation and analysis of the Facebook campaigns