What do Scholars say about Jesus' Resurrection: is it just a Myth?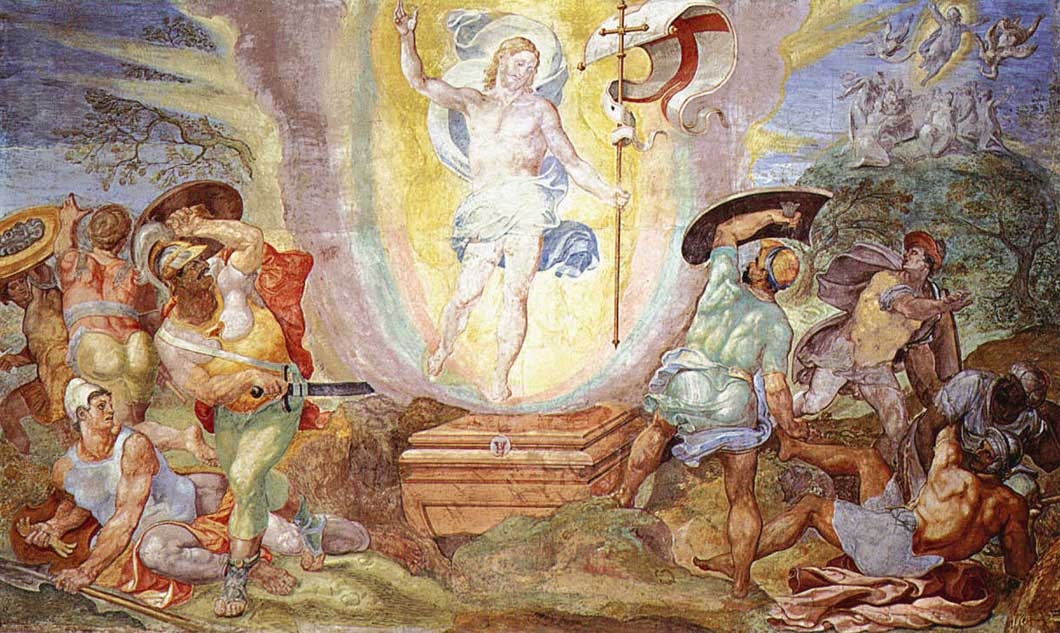 "I am the resurrection and the life. Those who believe in me, even though they die like everyone else, will live again."–Jesus Christ
"When he said that He himself would rise again from the dead, the third day after He was crucified, He said something that only a fool would dare say… No founder of any world religion known to men ever dared say a thing like that." –Wilbur Smith (Bible scholar)
"I believe that when I die I shall rot, and nothing of my own ego will survive." –Bertrand Russell (English Philosopher)
The story of Jesus' resurrection is foundational to Christianity as a religion. To deny it is in effect to dismiss Christianity as just another myth which modern "enlightened" man ought to dismiss, the sooner the better, as a mere legend embellished over time. It is also to declare the whole of the gospels' narration as an hoax perpetrated on human-kind in the last two thousand years. This is usually the attitude of assorted agnostics and atheists vis a vis Christianity and religion in general.
What we read in the gospels is that Jesus appeared alive to his disciples after his crucifixion and burial. They claim not only to have seen him but also to have eaten with him, touched him, and spent forty days with him. If this is false, it invalidates everything he said about himself, about the meaning of life and man's destiny after his death. As Paul aptly puts it: "If Christ did not resurrect, our faith is in vain." It is founded upon a lie. On the other hand, if the claim of resurrection is true, then, as written by theologian R.C. Sproul "Jesus has the credentials and certification that no other religious leader possesses." Indeed, all other religious leaders are dead, but Christianity insists that Christ is alive. So, is Jesus' resurrection a fantastic fact or a vicious myth? To find out, we need to look at the evidence of history and draw proper conclusions.
Many skeptics have attempted to disprove the resurrection. Josh McDowell was one such skeptic who spent more than seven hundred hours researching the evidence for the resurrection. McDowell stated this regarding the importance of the resurrection: "I have come to the conclusion that the resurrection of Jesus Christ is one of the most wicked, vicious, heartless hoaxes ever foisted upon the minds of men, or it is the most fantastic fact of history. McDowell later wrote his classic work, The New Evidence That Demands a Verdict (1999), documenting what he discovered.
There are other skeptics such Bertrand Russell, quoted above, who is not concerned with historical facts but denies the resurrection; the mythologist Joseph Campbell who declares that the resurrection is not a factual event, just as most narrations in mythology are neither factual nor historical; the theologian John Dominic Crossan who seems to agree with Campbell. None of those skeptics present hard evidence for their views.
In advance of his death, Jesus told his disciples that he would be betrayed, arrested, and crucified and that he would come back to life three days later. That's a strange plan! Jesus was no entertainer willing to perform for others on demand; instead, he promised that his death and resurrection would prove to people (if their minds and hearts were open) that he was indeed the Messiah. In other words, it is perfectly logical to suppose that since Jesus had clearly told his disciples that he would rise again after his death, failure to keep that promise would expose him as a fraud.
We know the facts of Jesus' passion and death on the cross. Most scholars do not dispute the fact that there is an historical Jesus who was born in Palestine at the time when Caesar Augustus was Rome's emperor, and who died under Tiberius' reign when Palestine was governed by Pontius Pilate. An even greater darkness of depression annihilated the dreams of those who had become infatuated with Jesus' charisma and joyful vitality. Former Lord High Chancellor of Britain, Lord Hailsham, notes that "The tragedy of the Cross was not that they crucified a melancholy figure, full of moral precepts, ascetic and gloomy … What they crucified was a young man, vital, full of life and the joy of it, the Lord of life itself … someone so utterly attractive that people followed him for the sheer fun of it."
Pilate wanted verification that Jesus was dead before allowing his crucified body to be buried. So a Roman guard thrust a spear into Jesus' side. The mixture of blood and water that flowed out was a clear indication that Jesus was dead. "The dead do not bleed, ordinarily, but the right auricle of the human heart holds liquid blood after death, and the outer sac hold a serum called hydropericardium." Once his death was certified by the guards, Jesus' body was then taken down from the cross and buried in Joseph of Arimathea's tomb. Roman guards next sealed the tomb, and secured it with a 24-hour watch.
Meanwhile, Jesus' disciples were in shock. Dr. J. P. Moreland explains how devastated and confused they were after Jesus' death on the cross. "They no longer had confidence that Jesus had been sent by God. They also had been taught that God would not let his Messiah suffer death. So they dispersed. The Jesus movement was all but stopped in its tracks." All hope was vanquished. Rome and the Jewish leaders had prevailed – or so it seemed.
But it wasn't the end. The Jesus movement did not disappear, and Christianity exists today as the world's largest religion. In a New York Times article, Peter Steinfels cites the startling events that occurred three days after Jesus' death: "Shortly after Jesus was executed, his followers were suddenly galvanized from a baffled and cowering group into people whose message about a living Jesus and a coming kingdom, preached at the risk of their lives, eventually changed an empire. Something happened.
There are only five plausible explanations for Jesus' alleged resurrection, as portrayed in the New Testament: 1) Jesus didn't really die on the cross. 2) The "resurrection" was a conspiracy. 3) The disciples were hallucinating. 4) The account is legendary or mythological. 5) It really happened. Let's work our way through these options. In the first place we need to ascertain that there was a corpse. After all, occasionally "corpses," or people who are believed dead, do recover and walk away.
One place to ascertain that is in the reports of non-Christian historians from around the time when Jesus lived. Three of these historians mentioned the death of Jesus: Lucian (c.120 – after c.180) referred to Jesus as a crucified sophist (philosopher). Josephus (c.37 – c.100 ) wrote, "At this time there appeared Jesus, a wise man, for he was a doer of amazing deeds. When Pilate condemned him to the cross, the leading men among us, having accused him, those who loved him did not cease to do so." Tacitus (c. 56 – c.120) wrote, "Christus, from whom the name had its origin, suffered the extreme penalty … at the hands of our procurator, Pontius Pilate."
Noted skeptic James Tabor stated, "I think we need have no doubt that given Jesus' execution by Roman crucifixion he was truly dead." In light of such historical and medical evidence, we seem to be on good grounds for dismissing the first of our five options. Jesus was clearly dead, "of that there was no doubt."
However, many others have questioned how Jesus' body disappeared from the tomb. English journalist Dr. Frank Morison initially thought the resurrection was either a myth or a hoax, and he began doing research to write a book refuting it. The book became famous but for reasons other than its original intent.
Morison began by attempting to solve the case of the empty tomb. The tomb belonged to a member of the Sanhedrin Council, Joseph of Arimathea. Joseph must have been a real person. Otherwise, the Jewish leaders would have exposed the story as a fraud in their attempt to disprove the resurrection. Also, Joseph's tomb would have been at a well-known location and easily identifiable, so any thoughts of Jesus being "lost in the graveyard" would need to be dismissed.
Morison wondered why Jesus' enemies would have allowed the "empty tomb myth" to persist if it weren't true. The discovery of Jesus' body would have instantly killed the entire plot. And what is known historically of Jesus' enemies is that in fact they did accuse Jesus' disciples of stealing the body, an accusation clearly predicated on a shared belief that the tomb was in fact found empty.
Dr. Paul L. Maier, professor of ancient history at Western Michigan University, similarly stated, "If all the evidence is weighed carefully and fairly, it is indeed justifiable … to conclude that the tomb in which Jesus was buried was actually empty on the morning of the first Easter. And no shred of evidence has yet been discovered … that would disprove this statement."
The Jewish leaders were stunned. They accused the disciples of stealing Jesus' body. But the accusation did not hold water, for the Romans had assigned a 24-hour watch at the tomb with a trained guard unit (from four to 16 soldiers). Josh McDowell notes that these were not ordinary soldiers. "When that guard unit failed in its duty – if they fell asleep, left their position, or failed in any way – there are a number of historical sources that describe the punishment. They were stripped of their own clothes and burned alive in a fire started with their own garments, or they were crucified upside down. The Roman Guard unit was committed to discipline and they feared failure in any way." It would have been impossible for anyone to have slipped by the Roman guards and to have moved a two-ton stone. Yet the stone was moved away and the body of Jesus was missing.
If Jesus' body was anywhere to be found, his enemies would have quickly exposed the resurrection as a fraud. Tom Anderson, former president of the California Trial Lawyers Association, summarizes the strength of this argument: "With an event so well publicized, don't you think that it's reasonable that one historian, one eye witness, one antagonist would record for all time that he had seen Christ's body? … The silence of history is deafening when it comes to the testimony against the resurrection." So, with no body of evidence, and with a known tomb clearly empty, Morison accepted the evidence as solid that Jesus' body had somehow disappeared from the tomb.
As Morison continued his investigation, he began to examine the motives of Jesus' followers. Maybe the supposed resurrection was actually a stolen body. But if so, how does one account for all the reported appearances of a resurrected Jesus? Historian Paul Johnson, in A History of the Jews (1988), wrote that "What mattered was not the circumstances of his death but the fact that he was widely and obstinately believed, by an expanding circle of people, to have risen again." The tomb was indeed empty. But it wasn't the mere absence of a body that could have galvanized Jesus' followers (especially if they had been the ones who had stolen it). Something extraordinary must have happened, for the followers of Jesus ceased mourning, ceased hiding, and began fearlessly proclaiming that they had seen Jesus alive.
Each eyewitness account reports that Jesus suddenly appeared bodily to his followers, the women first. Morison wondered why conspirators would make women central to their plot. In the first century Jewish community, women had virtually no rights, personhood, or status. If the plot were to succeed, Morison reasoned, the conspirators would have portrayed men, not women, as the first to see Jesus alive. And yet we hear that women touched him, spoke with him, and were the first to find the empty tomb. Later, according to the eyewitness accounts, all the disciples saw Jesus on more than ten separate occasions. They wrote that he showed them his hands and feet and told them to touch him. And he reportedly ate with them and later appeared alive to more than 500 followers on one occasion.
Legal scholar John Warwick Montgomery stated, "In 56 A.D. [the Apostle Paul wrote that over 500 people had seen the risen Jesus and that most of them were still alive. (1 Corinthians 15:6ff.) It passes the bounds of credibility that the early Christians could have manufactured such a tale and then preached it among those who might easily have refuted it simply by producing the body of Jesus."
Bible scholars Geisler and Turek agree. "If the Resurrection had not occurred, why would the Apostle Paul give such a list of supposed eyewitnesses? He would immediately lose all credibility with his Corinthian readers by lying so blatantly."
Peter told a crowd in Caesarea why he and the other disciples were so convinced Jesus was alive: "We apostles are witnesses of all he did throughout Israel and in Jerusalem. They put him to death by crucifying him, but God raised him to life three days later … We were those who ate and drank with him after he rose from the dead." (Acts 10:39-41). British Bible scholar Michael Green remarked, "The appearances of Jesus are as well authenticated as anything in antiquity … There can be no rational doubt that they occurred."
As if the eyewitness reports were not enough to challenge Morison's skepticism, he was also baffled by the disciples' behavior. A fact of history that has stumped historians, psychologists, and skeptics alike is that these eleven former cowards were suddenly willing to suffer humiliation, torture, and death. All but one of Jesus' disciples were slain as martyrs. Would they have done so much for a lie, knowing they had taken the body? Moreover, ignorant fishermen could hardly be expected to die for an idea, a la Socrates.
The terrorists on September 11 proved that some will die for a false cause they believe in. Yet to be a willing martyr for a known lie is insanity. As Paul Little wrote, "Men will die for what they believe to be true, though it may actually be false. They do not, however, die for what they know is a lie." Jesus' disciples behaved in a manner consistent with a genuine belief that their leader was alive and they were willing to die for him. No one has adequately explained why the disciples would have been willing to die for a known lie. But even if they all conspired to lie about Jesus' resurrection, how could they have kept the conspiracy going for decades without at least one of them selling out for money or position? Moreland wrote, "Those who lie for personal gain do not stick together very long, especially when hardship decreases the benefits."
Chuck Colson, implicated in the Watergate scandal during President Nixon's administration, pointed out the difficulty of several people maintaining a lie for an extended period of time: "I know the resurrection is a fact, and Watergate proved it to me. How? Because twelve men testified they had seen Jesus raised from the dead, and then they proclaimed that truth for forty years, never once denying it. Everyone was beaten, tortured, stoned and put in prison. They would not have endured that if it weren't true. Watergate embroiled twelve of the most powerful men in the world – and they couldn't keep a lie for three weeks. You're telling me twelve apostles could keep a lie for forty years?" Something happened that changed everything for these men and women.
Could mass hallucination be an explanation? Psychologist Gary Collins was asked about the possibility that hallucinations were behind the disciples' radically changed behavior. Collins remarked, "Hallucinations are individual occurrences. By their very nature, only one person can see a given hallucination at a time. They certainly aren't something which can be seen by a group of people." Hallucination is not even a remote possibility, according to psychologist Thomas J. Thorburn. "It is absolutely inconceivable that … five hundred persons, of average soundness of mind … should experience all kinds of sensuous impressions – visual, auditory, tactual – and that all these … experiences should rest entirely upon … hallucination."
Furthermore, in the psychology of hallucinations, the person would need to be in a frame of mind where they so wished to see that person that their mind contrives it. Two major leaders of the early church, James and Paul, both state forcefully that they encountered a resurrected Jesus, neither expecting, or hoping for it. The apostle Paul, in fact, led the earliest persecutions of Christians, and his conversion remains inexplicable except for his own testimony that Jesus appeared to him, resurrected. The hallucination theory, then, appears to be another dead end.
Some unconvinced skeptics attribute the resurrection story to a legend that began with one or more persons lying or thinking they saw the resurrected Jesus. Over time, the legend would have grown and been embellished as it was passed around. The same may happen with a myth. On the surface this seems like a plausible scenario. But there are three major problems with that theory. First, legends simply don't develop while multiple eyewitnesses are alive to refute them. An historian of ancient Rome and Greece, A. N. Sherwin-White, argued that the resurrection news spread too soon and too quickly for it to have been a legend. Second, legends develop by oral tradition and don't come with contemporary historical documents that can be verified. Yet the Gospels were written within three decades of the resurrection. Third, the legend theory doesn't adequately explain either the fact of the empty tomb or the historically verified conviction of the apostles that Jesus was alive.
Therefore, the legend theory doesn't seem to hold up any better than other attempts to explain away this amazing claim. Furthermore, the resurrection account of Jesus Christ actually altered history, beginning with the Roman Empire; and empire that within three centuries would be wholly Christianized; Constantine making Christianity its official religion. How could a mere legend make such an enormous historical impact within such a short period of time?
Morison was bewildered by the fact that "a tiny insignificant movement was able to prevail over the cunning grip of the Jewish establishment, as well as the might of Rome." Why did it win, in the face of all those odds against it? He wrote, "Within twenty years, the claim of these Galilean peasants had disrupted the Jewish religious establishment … In less than fifty years it had begun to threaten the peace of the Roman Empire. When we have said everything that can be said … we stand confronted with the greatest mystery of all. Why did it win?" Indeed, by all rights, if there were no resurrection, Christianity should have died out at the cross when the disciples fled for their lives. But, to the contrary, the apostles went on to establish a growing Christian movement.
J. N. D. Anderson wrote, "Think of the psychological absurdity of picturing a little band of defeated cowards cowering in an upper room one day and a few days later transformed into a company that no persecution could silence – and then attempting to attribute this dramatic change to nothing more convincing than a miserable fabrication … That simply wouldn't make sense."
With myth, hallucination, and a flawed autopsy ruled out, with incontrovertible evidence for an empty tomb, with a substantial body of eyewitnesses to his reappearance, and with the inexplicable transformation and impact upon the world of those who claimed to have seen him, Morison became convinced that his preconceived bias against Jesus Christ's resurrection had been wrong. He began writing a different book – entitled Who Moved the Stone? (1987)– to detail his new conclusions. Morison simply followed the trail of evidence, clue by clue, until the truth of the case seemed clear to him. His surprise was that the evidence led to a belief in the resurrection.
In his first chapter, "The Book That Refused to Be Written," this former skeptic explained how the evidence convinced him that Jesus' resurrection was an actual historical event. "It was as though a man set out to cross a forest by a familiar and well-beaten track and came out suddenly where he did not expect to come out." Morison is not alone in this. Countless other skeptics have examined the evidence for Jesus' resurrection, and accepted it as the most astounding fact in all of human history. C. S. Lewis, who once had even doubted Jesus' existence, was also persuaded by the evidence for Jesus' resurrection. He writes, "Something perfectly new in the history of the Universe had happened. Christ had defeated death. The door which had always been locked had for the very first time been forced open."
One of those who originally thought the resurrection was simply a myth, only to reverse his position like Morison, was one of the world's leading legal scholars, Dr. Simon Greenleaf. Greenleaf helped to put the Harvard Law School on the map. He wrote the three-volume legal masterpiece A Treatise on the Law of Evidence, which has been called the "greatest single authority in the entire literature of legal procedure." The U.S. judicial system today still relies on rules of evidence established by Greenleaf. While teaching law at Harvard, Professor Greenleaf stated to his class that the resurrection of Jesus Christ was simply a legend. As an atheist, he thought miracles to be impossible. Three of his law students challenged him to apply his acclaimed rules of evidence to the resurrection account. After much prodding, Greenleaf accepted his students' challenge and began an investigation into the evidence. Focusing his brilliant legal mind on the facts of history, Greenleaf attempted to prove that the resurrection account was false.
But Greenleaf was unable to explain several dramatic changes that took place shortly after Jesus died, the most baffling being the behavior of the disciples. It wasn't just one or two disciples who insisted Jesus had risen; it was all of them. Applying his own rules of evidence to the facts, Greenleaf arrived at his verdict. In a shocking reversal of his original position, Greenleaf accepted Jesus' resurrection as the best explanation for the events that took place immediately after his crucifixion. To this brilliant legal scholar and former atheist, it would have been impossible for the disciples to persist with their conviction that Jesus had risen if they hadn't actually seen the risen Christ.
In his book The Testimony of the Evangelists, Greenleaf documents the evidence that caused him to change his mind. In his conclusion he challenges those who seek the truth about the resurrection to fairly examine the evidence. Greenleaf was so persuaded by the evidence that he became a committed Christian. He believed that any unbiased person who honestly examines the evidence as in a court of law would conclude what he did – that Jesus Christ has truly risen. But the resurrection of Jesus Christ raises the question: What does the fact that Jesus defeated death have to do with my life? The answer to that question is what New Testament Christianity is all about.
Cruelty to Animals Gets More Media Coverage than Beheaded Christians
– The Bishops' Conference of Nigeria described the area as "killing fields", like the ones the Khmer Rouge created in Cambodia to exterminate the population.
– "We are Aramaic people and we don't have this right to have anyone protect us? Look upon us as frogs, we'll accept that — just protect us so we can stay in our land". — Nicodemus Daoud Sharaf, the Syrian Orthodox Archbishop of Mosul the capital of Iraqi Kurdistan, home to many of the Christians who fled jihadis, National Catholic Register, April 7, 2017.
– In an era of round-the-clock information… the abominations suffered by Christians have been left without images, while the brutality against the Chinese pig was streamed all over. Christians are an endangered species; pigs are not.
– One of the last Nigerian Christians was executed by an Islamic State child soldier. Slaughterhouses' workers go on trial in France for abuses to animals. But the same France has already repatriated more than 250 ISIS fighters, the same people who turn Iraqi churches into slaughterhouses.
First there was the beheading of 11 Nigerian Christians during the recent Christmas celebration. The next day, a Catholic woman, Martha Bulus, was beheaded in the Nigerian state of Borno with her bridesmaids, five days before the wedding. Then there was a raid on the village of Gora-Gan in the Nigerian state of Kaduna, where terrorists shot anyone they met in the square where the evangelical community had gathered, killing two young Christian women. There was also a Christian student killed by Islamic extremists who recorded his execution. Then pastor Lawan Andimi, a local leader of the Christian Association of Nigeria, was beheaded.
"Every day", says Father Joseph Bature Fidelis, of the Diocese of Maiduguri, "Our brothers and sisters are slaughtered in the streets. Please help us not be silent in the face of this immense extermination that is taking place in silence".
The Bishops' Conference of Nigeria described the area as "killing fields", like the ones the Khmer Rouge created in Cambodia to exterminate the population. Most of the 4,300 Christians killed for their faith during the last year came from Nigeria. Nina Shea, an expert in Religious Freedom, recently wrote:
"An ongoing Islamic extremist project to exterminate Christians in sub-Saharan Africa is even more brutal and more consequential for the Church than it is in the Middle East, the place where Christians suffered ISIS 'genocide', as the U.S. government officially designated."
Unfortunately, the murder of these Christians during the last month has been largely ignored by the Western media. "A slow-motion war is under way in Africa's most populous country. It's a massacre of Christians, massive in scale and horrific in brutality and the world has hardly noticed", wrote the French philosopher, Bernard Henri Lévy.
While Christians were murdered in Nigeria, the global media ran a story of a pig being tied up and shoved off a bungee tower at a new theme park in China. The story went viral on BBC, The Independent, The New York Times, Sky News, Deutsche Welle and many other mainstream media outlets. The Chinese pig got more media coverage than any of these murdered Christians in Nigeria. You often have to search for these martyrs on local African sites. "Pig Bungee Jumping Stunt In China Prompts Global Outcry", wrote the Huffington Post. Where has been the global outcry for the serial butchering of Christians just because they are Christians?
The killing of a gorilla in a Cincinnati zoo, committed to save a child's life, triggered more emotion and media coverage than the beheading of 21 Christians on a beach in Libya while they invoked the name of Jesus in Arabic and whispered prayers. ABC, CBS and NBC devoted six times more coverage to the death of one gorilla than they did on the mass execution of Christians.
"The world prefers to worry about pandas rather than about us, threatened with extinction in the land where we were born", said Nicodemus Daoud Sharaf, the Syrian Orthodox Archbishop of Mosul as well as a refugee in Erbil, the capital of Iraqi Kurdistan, home to many of the Christians who fled jihadis. When the Archbishop said that four years ago, it looked as if it were just provocation to shock Western public opinion. But Archbishop Sharaf was right.
The French-Lebanese writer Amin Maalouf also noted "threats to pandas cause more emotion" than threats to Christians. Archbishop Sharaf gave another example:
"In Australia they take care of frogs. One of our Syriac citizens, who's a builder, bought land, took money from a bank and wanted to build houses and sell them. Then when he wanted to get a certificate to build, in the middle of the land, he came across a hole with eight frogs in it. The government of Sydney told him: 'You can't build on this land'. He said: 'But I've taken money from the bank and I must get to work' and they pushed him to build in another place, making him pay $1.4 million to build a different place for these eight frogs. And yet we are the last people who speak Jesus' language. We are Aramaic people and we don't have this right to have anyone protect us? Look upon us as frogs, we'll accept that — just protect us so we can stay in our land".
In an era of round-the-clock information on our mobile phones, computers, televisions and social media, the abominations suffered by Christians have been left without images, while the brutality against the Chinese pig was streamed all over. Christians are an endangered species; pigs are not. "The International Union for the Conservation of Nature has several categories to define the danger of extinction that various species face today", according to Benedict Kiely, the founder of Nasarean.org, which helps the Christians of the Middle East.
"Using a percentage of population decline, the categories range from 'vulnerable species' (a 30-50 per cent decline), to 'critically endangered' (80-90 per cent) and finally to extinction. The Christian population of Iraq has shrunk by 83 per cent, putting it in the category of 'critically endangered'".
If you search for a cover dedicated to this extinction you have to go on the confessional media, such as the British weekly Catholic Herald, which just noted "The end of Iraqi Christianity?" Or the French Catholic media, La Croix, telling the story of Syrian Christians:
"Before the start of the civil war in 2012, 20,000 Assyrians populated the banks of the Khabur, a river that crosses northeastern Syria and flows into the Euphrates. The occupation of part of the region by Isis in 2015 forced the majority into exile. The Khabur is today a dead valley".
One of the last Nigerian Christians was executed by an Islamic State child soldier. Slaughterhouses' workers go on trial in France for abuses to animals. But the same France has already repatriated more than 250 ISIS fighters, the same people who turn Iraqi churches into slaughterhouses.
Western media stirred global indignation about Russia's laws against "homosexual propaganda" prior to the Winter Olympics in Sochi. But the same Western media never protested the Islamist regimes that punish people with the death for converting to Christianity or countries where Christians are threatened with death if they do not convert to Islam.
Mauro Armanino, a priest of the Society for African Missions in Niger, who describes a situation of open genocide, writes:
"The repeated threats to the Christian communities in the border area with Burkina Faso have achieved the aim they set: to decapitate the communities and then fall prey to the fear of professing faith in Sunday prayers in the chapels….On Tuesday, January 14, in a village not far from Bomoanga, which, for over a year, has helplessly witnessed the kidnapping of Father Pierluigi Maccalli, a group of criminals who went to settle the scores with the chief nurse who works in a dispensary in the area, took the nephew from his home and was beheaded. In Bomoanga people no longer go to church on Sunday".
These persecuted Christians feel more and more alone in a world that sees them as intruders. They are as if suspended in a limbo, between an amnesic and weak West and a rising radical Islam. There seems to be no way to push the Western world to become aware of this tragedy that no one talks about and which could have fatal consequences for the future of our civilization.
"Out of fatigue or shame, or both, we close our eyes", writes Franz-Olivier Giesbert.
"Does the life of Christians from East, Africa or Asia count for a negligible amount? This is a question that we have the right to ask when we see the place that our dear media give to the killings and discrimination that Catholics and Protestants are subjected to on the planet: nothing or almost nothing, with a few happy exceptions. It is our hypocrisy that feeds the clash of civilizations".
So, shall we now return to our hypocritical indignation about the cruelty inflicted on Chinese pigs?
From our partner International Affairs
Give me religion that does not polarise society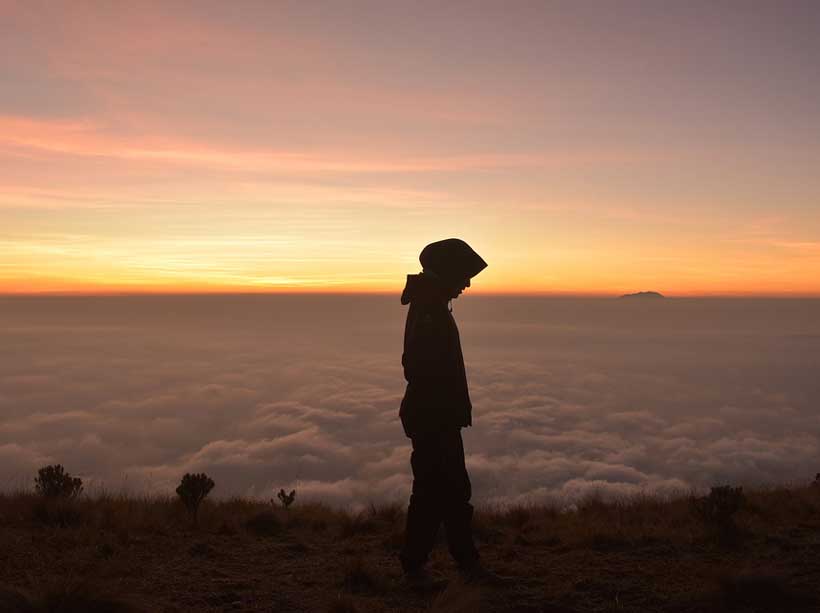 A few years ago in Aceh, a poster was put up by the Islamic Sharia Department in Banda Aceh of the communications and information agency office, stating:
"A woman whose strand of hair is seen deliberately by a man who is not her husband will be punished by 70,000 years in hell. One day in the afterlife is equivalent to 1,000 years in this world. A woman who enters hell will draw in with her two of her menfolk: her father, her brothers, her husband or her son. This is how terrible the punishment is!"
I received a photo of the poster through one of my WhatsApp groups and shared it with friends. One of them, Harry (not his real name), hilariously pointed out the absurdity of it all.
"What? Do radicals see women's hair as pubic hair, and are hijab underpants for women's heads?" he asked incredulously, referring to the headcover worn by Muslim women in Indonesia.
Harry added, to his knowledge, there is nothing in the Quran about women's hair. "What's written on the poster is a 1,000 percent deviant!" he exclaimed.
It's also a mind-crushingly asinine, idiotic and imbecilic fantasy based on nothing but an overly fertile, sick and twisted imagination!
Lucky for him, Sinta Nuriyah, the widow of Abdurrahman "Gus Dur" Wahid, Indonesia's fourth president (1999-2001), known for his liberal and often eccentric views, corroborated Harry's view. Like many respected ulema before her, she stated recently that it was not obligatory for Muslim women to wear hijab. The statement of Bu Sinta, 71, a well-respected figure in the prodemocracy movement, went viral.
Bu Sinta pointed out that she always tries to interpret Quranic verses contextually, not textually. She conceded that many Muslims misinterpret the Quran because it has gone through many interpretations, including by those who have their own personal agenda.
It's also a matter of deliberate distortion, which has reached alarmingly ridiculous proportions. The poster in Aceh is just one example; there are many others, for example, related to circumcision for girls, child marriage, polygamy, mut'ah (temporary marriage, in fact, thinly veiled prostitution), marital rape, violence against women, notions of halal and haram, prohibition to wish Christians a merry Christmas, the trigger-happy way some Muslims accuse others of being kafir (infidels), teaching kids intolerance, and even the abuse of Islam to protect corruption and to scam people by using (or misusing) the sharia label.
It's part of what I see as being a three-pronged phenomenon across the nation: one, creeping radicalization and intolerance; two, public duping by distorting Quran verses or just making things up that have no basis at all in sharia, Islamic fiqh (jurisprudence) or hadits (the Prophet's sayings); and three, a kind of moral panic meant to distract from the real issues people face that obviously differ from region to region.
Remember the Chernobyl nuclear and radiation disaster in 1986 in what was then the Ukraine Soviet Socialist Republic?
The ongoing deliberate distortion and manipulation of Islam by a bunch of ignoramus radicals could be said to be Indonesia's Chernobyl. In fact it's worse, because it's not an accident but deliberately engineered — not just by radicals but also by mainstream politicians taking advantage of it to support their political agenda. Notions of sharia and halal are also being commercialized, where even fridges can be labeled halal.
The "system" — if you can call it that — is rotten to the core. It's a deliberate fabrication of toxic and evil lies intended to control the minds of many young Indonesian Muslims and turn them into mindless zombie robots that eschew any form of logic or true knowledge of Islam and Islamic history.
Radicals ultimately want Indonesia to become a caliphate. On YouTube, an "influencer" known as Ustad Haikal Hassan, explains that the caliphate system is an ideal political system that we should aim for. Unfortunately, he says that the caliphate concept is not used by Muslims but by Europeans and it is now the basis for the European Union. What?? Talk about being utterly clueless about what both the EU and a caliphate are!
Since the beginning of the Reform Era in 1998, Indonesian Muslims have become more and more conservative, abiding by (mis)interpretations of text rather than going by the spirit of Islam that embodies peace, mutual respect and love.
But now, over 20 years into the Reform Era, I reckon we are now in jahilliyah (age of ignorance) of Islam in Indonesia, which thrives on hypocrisy, greed and ego and power-driven motives. Radicals so easily point their fingers at others accusing them of blasphemy, when in fact it is they who are committing blasphemy — of the worse kind because it's done with evil intent.
Islam, born in the seventh century, was intended as an "antidote" to Arabia, which was then considered an age of jahiliyah. So, it's a pretty ironic state of affairs that we have become what we once fought against.
In relation to the pressure to wear a hijab (though many wear it voluntarily), women are starting to fight back. Many now see it as part of the Arabization of Indonesia and of the caliphate-pushing radical agenda.
Late last year, Indiah, a friend who has been wearing the hijab since 2003 after she went on the haj, told me she was planning to unveil herself in 2020.
She is also one of the proponents of the Selasa Berkebaya (Kebaya on Tuesdays) movement, kebaya being a blouse usually worn with a batik sarong, considered the Indonesian traditional costume.
A young progressive ustad known as Gus Miftah (Miftah Maulana Habiburrahman) recounts how his wife now no longer wears the hijab. She wore it for almost three years, especially when accompanying her husband. One day, he suggested that she take it off "to save Indonesia from the raging influence of Arabic culture".
She was pretty happy about it, as she didn't wear the veil before marrying him. Gus Miftah is now the only ustad whose wife doesn't wear a hijab. You can imagine the bullying they both received, but they stood their ground.
In relation to Ibu Sinta, some women activists have respectfully asked: Why doesn't she take off her headcover, even though it's not a hijab, but it's still a headcover. Ayo Bu Sinta, just do it! You'd go triple viral!
Early version published by Jakarta Post under the title: Cover men's eyes, not women's hair!
Religious Harmony exists in Pakistan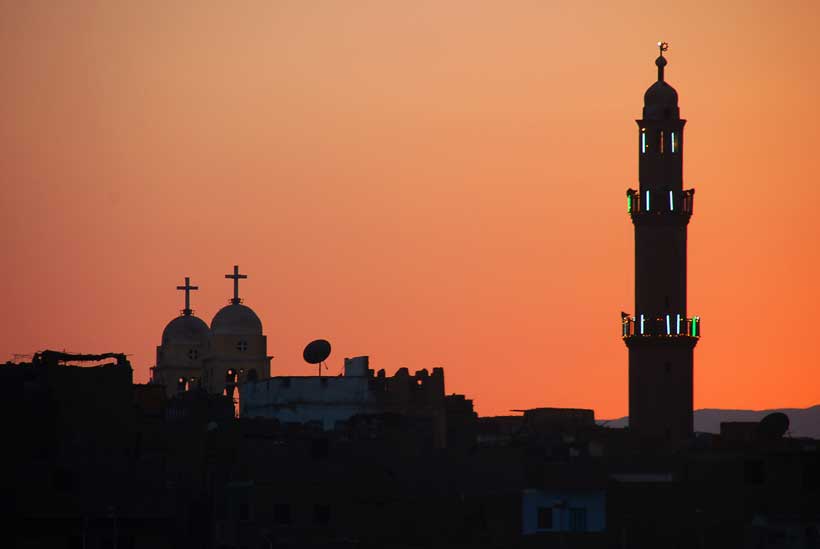 Pakistan is a multi-cultural, multi-ethnic and multi-religion society. Diversification is the strength and beauty of democracy. Pakistan has emerged as a mature and responsible state. The leadership in Pakistan is visionary and capable. Pakistan has four provinces with their own identity, many ethnic groups with their own traditions and culture, and several religions with full freedom.
The state religion in Pakistan is Islam, which is practiced by 96.28% of the population. Freedom of religion is guaranteed by the Pakistani constitution, which established a fundamental right of Pakistani citizens, irrespective of their religion, to equal rights. The remaining 4% practice Hinduism, Christianity, Ahmadis, Sikhism, and other religions.
Christians make up 1.6% of Pakistan's population, which becomes roughly 4 million. The majority of the Pakistani Christian community consists of Punjabis who converted during the British colonial era and their descendants. Pakistani Christians mainly live in Punjab and in urban centers. There is also a Roman Catholic community in Karachi which was established by Goan and Tamil migrants when Karachi's infrastructure was being developed by between the two World Wars. A few Protestant groups conduct missions in Pakistan. There are few Orthodox too and some migrated from India.
The number of Churches in Pakistan are in several thousand. Only in Islamabad, which is a small city with a total population of 1 million, and 150 thousand Christians only. There exit around 40 Churches of various sizes. Some of them are quite big while few are small but the majority are well in medium-sized.
It is the season for Christmas, Christians are celebrating it with full religious freedom and enjoying the seasons. While Muslims also enjoy the big sales and discounts offered on the occasion of Christmas and New Year season. It is a festival moot in Pakistan and can be witnessed everywhere.
Christians have played an important role in Pakistan, since the freedom movement, partition of sub-continent and later on in the socio-economic development of Pakistan. Christians have been serving in the high positions of the Government of Pakistan, especially their role in defense services is always lauded. Bagwan Das, a Hindu has served the most powerful post in Pakistan as Chief Justice of Pakistan. Sikhs are serving in the Defense services of Pakistan and contributing a positive role.
All religions are living a peaceful life under the protection of the Pakistani constitution. The Constitution of Pakistan protects the basic right of its citizens irrespective of their religion. However, a soft corner exists for minorities in the Government of Pakistan. The government provides them extra facilitations and concessions in many respect. Just like, extra holidays on their religious festivals like Hindu enjoy an official holiday on Diwali and other important festivals, Sikhs enjoy extra holidays for Besakhi, etc., and Christians enjoy extra holidays on Christmas and Easter, while Muslims do not have such holidays. But minorities also avail the Muslim Holidays equally.
Some of the Hindu Temples, Gurdawars and Churches are donated or maintained by the Government funding and some of these are built by the Government of Pakistan. Or at least, the land is provided by the Government of Pakistan free of cost. In Islamabad, several Churches were built by Government Funding and handed over to local Christian communities. Of Course, some of the Churches were built under British rule pre-independence. However, the Government of Pakistan provide them funds for repair and maintenance and routine operation, while managed by local Christian communities independently.
There exist several missionary schools and hospitals, where the Christian community get admission on priority and Muslims can be entertained if space is available. In Christian's localities in Islamabad, the land is provided by the Government of Pakistan free of cost, while utilities like Gas, Water, Sanitation and Electricity is provided on priority.
Pakistan is a country with 96% population Muslim, bans the use of Alcohol, but minorities are exceptions and provided licenses and special quotas.
In the Pakistani educational system, there is a provision for non-Muslims to choose the subjects which suit them and their religion.
Generally speaking there is no discrimination against any religion in Pakistani society and certainly no discrimination officially at all. However, the criminals exist in any religion and culture, in any nation. If some Muslim commit crime against any minority, Pakistani courts provides them justice. Law enforcement agencies are there to provide them full protection. There is so much evidence where Pakistani courts and law has sided with the minorities.
However, some times, few individuals in order to take asylum in the developed world, fabricate fake stories and Western media project such as fake stories. It is understood, that Pakistan is undergoing an imposed hybrid war by the few Western nations and Western media is availing all avenues to coerce Pakistan. But, sensible people can differentiate between fake propaganda and the actual facts on the ground. In fact, Western media is no longer credible, as it is being used as a tool in some of the Government's hands to achieve their strategic goals only.
The recent opening of Kartarpur Corridor for Sikhs between India and Pakistan, which facilitates 150 Million Sikhs around the World, is a very good example of Pakistan's vision on religious freedom.
The US puts Pakistan on Watch List of countries which lacks religious freedom, is not less than a joke. It is only an act to put Pakistan under pressure and leveraged while negotiating with Pakistan. While the ground realities are completely opposite. The society is in harmony and living together for 7 decades. Pakistan is country where the degree of freedom is much more than any other country on the world. The US keeps its eyes closed on Indian official discrimination against its minorities, human rights violations in Kashmir, Israel's brutality in Palestine. and its own act of brutality in Iraq, Libya, Ukraine, Latin America, Syria, Afghanistan and other parts of the world. The discriminatory legislations in the US to bar few countries, based on their religion is worst example of racism.
Trust, ill-motivated–designs of a few Western powers will not succeed and sensible individuals and nations, understands the facts and may not buy fake stories and negative propaganda.