What do Scholars say about Jesus' Resurrection: is it just a Myth?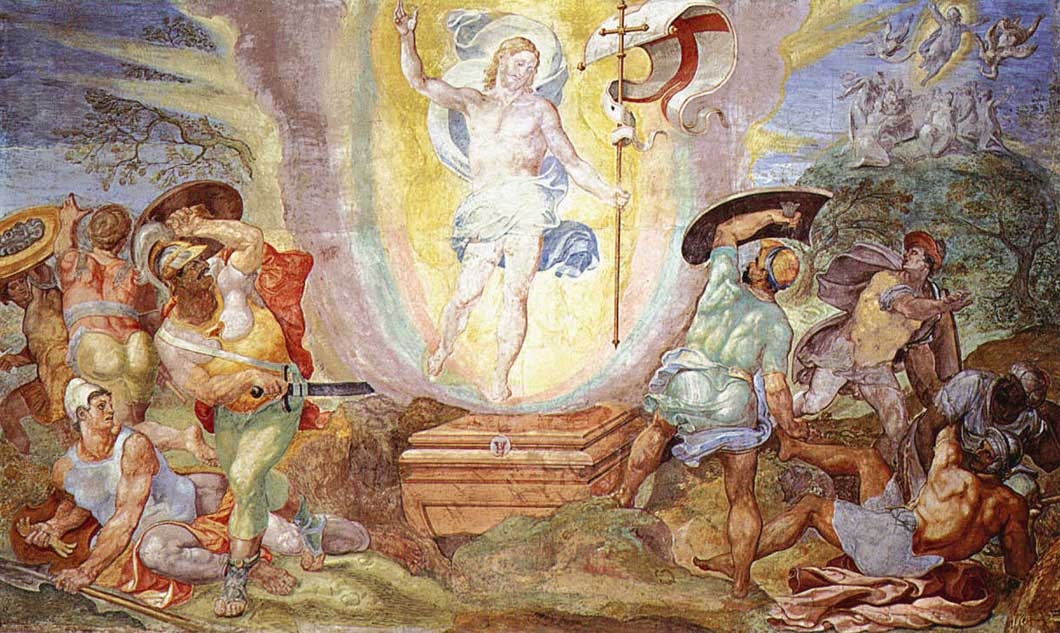 "I am the resurrection and the life. Those who believe in me, even though they die like everyone else, will live again."–Jesus Christ
"When he said that He himself would rise again from the dead, the third day after He was crucified, He said something that only a fool would dare say… No founder of any world religion known to men ever dared say a thing like that." –Wilbur Smith (Bible scholar)
"I believe that when I die I shall rot, and nothing of my own ego will survive." –Bertrand Russell (English Philosopher)
The story of Jesus' resurrection is foundational to Christianity as a religion. To deny it is in effect to dismiss Christianity as just another myth which modern "enlightened" man ought to dismiss, the sooner the better, as a mere legend embellished over time. It is also to declare the whole of the gospels' narration as an hoax perpetrated on human-kind in the last two thousand years. This is usually the attitude of assorted agnostics and atheists vis a vis Christianity and religion in general.
What we read in the gospels is that Jesus appeared alive to his disciples after his crucifixion and burial. They claim not only to have seen him but also to have eaten with him, touched him, and spent forty days with him. If this is false, it invalidates everything he said about himself, about the meaning of life and man's destiny after his death. As Paul aptly puts it: "If Christ did not resurrect, our faith is in vain." It is founded upon a lie. On the other hand, if the claim of resurrection is true, then, as written by theologian R.C. Sproul "Jesus has the credentials and certification that no other religious leader possesses." Indeed, all other religious leaders are dead, but Christianity insists that Christ is alive. So, is Jesus' resurrection a fantastic fact or a vicious myth? To find out, we need to look at the evidence of history and draw proper conclusions.
Many skeptics have attempted to disprove the resurrection. Josh McDowell was one such skeptic who spent more than seven hundred hours researching the evidence for the resurrection. McDowell stated this regarding the importance of the resurrection: "I have come to the conclusion that the resurrection of Jesus Christ is one of the most wicked, vicious, heartless hoaxes ever foisted upon the minds of men, or it is the most fantastic fact of history. McDowell later wrote his classic work, The New Evidence That Demands a Verdict (1999), documenting what he discovered.
There are other skeptics such Bertrand Russell, quoted above, who is not concerned with historical facts but denies the resurrection; the mythologist Joseph Campbell who declares that the resurrection is not a factual event, just as most narrations in mythology are neither factual nor historical; the theologian John Dominic Crossan who seems to agree with Campbell. None of those skeptics present hard evidence for their views.
In advance of his death, Jesus told his disciples that he would be betrayed, arrested, and crucified and that he would come back to life three days later. That's a strange plan! Jesus was no entertainer willing to perform for others on demand; instead, he promised that his death and resurrection would prove to people (if their minds and hearts were open) that he was indeed the Messiah. In other words, it is perfectly logical to suppose that since Jesus had clearly told his disciples that he would rise again after his death, failure to keep that promise would expose him as a fraud.
We know the facts of Jesus' passion and death on the cross. Most scholars do not dispute the fact that there is an historical Jesus who was born in Palestine at the time when Caesar Augustus was Rome's emperor, and who died under Tiberius' reign when Palestine was governed by Pontius Pilate. An even greater darkness of depression annihilated the dreams of those who had become infatuated with Jesus' charisma and joyful vitality. Former Lord High Chancellor of Britain, Lord Hailsham, notes that "The tragedy of the Cross was not that they crucified a melancholy figure, full of moral precepts, ascetic and gloomy … What they crucified was a young man, vital, full of life and the joy of it, the Lord of life itself … someone so utterly attractive that people followed him for the sheer fun of it."
Pilate wanted verification that Jesus was dead before allowing his crucified body to be buried. So a Roman guard thrust a spear into Jesus' side. The mixture of blood and water that flowed out was a clear indication that Jesus was dead. "The dead do not bleed, ordinarily, but the right auricle of the human heart holds liquid blood after death, and the outer sac hold a serum called hydropericardium." Once his death was certified by the guards, Jesus' body was then taken down from the cross and buried in Joseph of Arimathea's tomb. Roman guards next sealed the tomb, and secured it with a 24-hour watch.
Meanwhile, Jesus' disciples were in shock. Dr. J. P. Moreland explains how devastated and confused they were after Jesus' death on the cross. "They no longer had confidence that Jesus had been sent by God. They also had been taught that God would not let his Messiah suffer death. So they dispersed. The Jesus movement was all but stopped in its tracks." All hope was vanquished. Rome and the Jewish leaders had prevailed – or so it seemed.
But it wasn't the end. The Jesus movement did not disappear, and Christianity exists today as the world's largest religion. In a New York Times article, Peter Steinfels cites the startling events that occurred three days after Jesus' death: "Shortly after Jesus was executed, his followers were suddenly galvanized from a baffled and cowering group into people whose message about a living Jesus and a coming kingdom, preached at the risk of their lives, eventually changed an empire. Something happened.
There are only five plausible explanations for Jesus' alleged resurrection, as portrayed in the New Testament: 1) Jesus didn't really die on the cross. 2) The "resurrection" was a conspiracy. 3) The disciples were hallucinating. 4) The account is legendary or mythological. 5) It really happened. Let's work our way through these options. In the first place we need to ascertain that there was a corpse. After all, occasionally "corpses," or people who are believed dead, do recover and walk away.
One place to ascertain that is in the reports of non-Christian historians from around the time when Jesus lived. Three of these historians mentioned the death of Jesus: Lucian (c.120 – after c.180) referred to Jesus as a crucified sophist (philosopher). Josephus (c.37 – c.100 ) wrote, "At this time there appeared Jesus, a wise man, for he was a doer of amazing deeds. When Pilate condemned him to the cross, the leading men among us, having accused him, those who loved him did not cease to do so." Tacitus (c. 56 – c.120) wrote, "Christus, from whom the name had its origin, suffered the extreme penalty … at the hands of our procurator, Pontius Pilate."
Noted skeptic James Tabor stated, "I think we need have no doubt that given Jesus' execution by Roman crucifixion he was truly dead." In light of such historical and medical evidence, we seem to be on good grounds for dismissing the first of our five options. Jesus was clearly dead, "of that there was no doubt."
However, many others have questioned how Jesus' body disappeared from the tomb. English journalist Dr. Frank Morison initially thought the resurrection was either a myth or a hoax, and he began doing research to write a book refuting it. The book became famous but for reasons other than its original intent.
Morison began by attempting to solve the case of the empty tomb. The tomb belonged to a member of the Sanhedrin Council, Joseph of Arimathea. Joseph must have been a real person. Otherwise, the Jewish leaders would have exposed the story as a fraud in their attempt to disprove the resurrection. Also, Joseph's tomb would have been at a well-known location and easily identifiable, so any thoughts of Jesus being "lost in the graveyard" would need to be dismissed.
Morison wondered why Jesus' enemies would have allowed the "empty tomb myth" to persist if it weren't true. The discovery of Jesus' body would have instantly killed the entire plot. And what is known historically of Jesus' enemies is that in fact they did accuse Jesus' disciples of stealing the body, an accusation clearly predicated on a shared belief that the tomb was in fact found empty.
Dr. Paul L. Maier, professor of ancient history at Western Michigan University, similarly stated, "If all the evidence is weighed carefully and fairly, it is indeed justifiable … to conclude that the tomb in which Jesus was buried was actually empty on the morning of the first Easter. And no shred of evidence has yet been discovered … that would disprove this statement."
The Jewish leaders were stunned. They accused the disciples of stealing Jesus' body. But the accusation did not hold water, for the Romans had assigned a 24-hour watch at the tomb with a trained guard unit (from four to 16 soldiers). Josh McDowell notes that these were not ordinary soldiers. "When that guard unit failed in its duty – if they fell asleep, left their position, or failed in any way – there are a number of historical sources that describe the punishment. They were stripped of their own clothes and burned alive in a fire started with their own garments, or they were crucified upside down. The Roman Guard unit was committed to discipline and they feared failure in any way." It would have been impossible for anyone to have slipped by the Roman guards and to have moved a two-ton stone. Yet the stone was moved away and the body of Jesus was missing.
If Jesus' body was anywhere to be found, his enemies would have quickly exposed the resurrection as a fraud. Tom Anderson, former president of the California Trial Lawyers Association, summarizes the strength of this argument: "With an event so well publicized, don't you think that it's reasonable that one historian, one eye witness, one antagonist would record for all time that he had seen Christ's body? … The silence of history is deafening when it comes to the testimony against the resurrection." So, with no body of evidence, and with a known tomb clearly empty, Morison accepted the evidence as solid that Jesus' body had somehow disappeared from the tomb.
As Morison continued his investigation, he began to examine the motives of Jesus' followers. Maybe the supposed resurrection was actually a stolen body. But if so, how does one account for all the reported appearances of a resurrected Jesus? Historian Paul Johnson, in A History of the Jews (1988), wrote that "What mattered was not the circumstances of his death but the fact that he was widely and obstinately believed, by an expanding circle of people, to have risen again." The tomb was indeed empty. But it wasn't the mere absence of a body that could have galvanized Jesus' followers (especially if they had been the ones who had stolen it). Something extraordinary must have happened, for the followers of Jesus ceased mourning, ceased hiding, and began fearlessly proclaiming that they had seen Jesus alive.
Each eyewitness account reports that Jesus suddenly appeared bodily to his followers, the women first. Morison wondered why conspirators would make women central to their plot. In the first century Jewish community, women had virtually no rights, personhood, or status. If the plot were to succeed, Morison reasoned, the conspirators would have portrayed men, not women, as the first to see Jesus alive. And yet we hear that women touched him, spoke with him, and were the first to find the empty tomb. Later, according to the eyewitness accounts, all the disciples saw Jesus on more than ten separate occasions. They wrote that he showed them his hands and feet and told them to touch him. And he reportedly ate with them and later appeared alive to more than 500 followers on one occasion.
Legal scholar John Warwick Montgomery stated, "In 56 A.D. [the Apostle Paul wrote that over 500 people had seen the risen Jesus and that most of them were still alive. (1 Corinthians 15:6ff.) It passes the bounds of credibility that the early Christians could have manufactured such a tale and then preached it among those who might easily have refuted it simply by producing the body of Jesus."
Bible scholars Geisler and Turek agree. "If the Resurrection had not occurred, why would the Apostle Paul give such a list of supposed eyewitnesses? He would immediately lose all credibility with his Corinthian readers by lying so blatantly."
Peter told a crowd in Caesarea why he and the other disciples were so convinced Jesus was alive: "We apostles are witnesses of all he did throughout Israel and in Jerusalem. They put him to death by crucifying him, but God raised him to life three days later … We were those who ate and drank with him after he rose from the dead." (Acts 10:39-41). British Bible scholar Michael Green remarked, "The appearances of Jesus are as well authenticated as anything in antiquity … There can be no rational doubt that they occurred."
As if the eyewitness reports were not enough to challenge Morison's skepticism, he was also baffled by the disciples' behavior. A fact of history that has stumped historians, psychologists, and skeptics alike is that these eleven former cowards were suddenly willing to suffer humiliation, torture, and death. All but one of Jesus' disciples were slain as martyrs. Would they have done so much for a lie, knowing they had taken the body? Moreover, ignorant fishermen could hardly be expected to die for an idea, a la Socrates.
The terrorists on September 11 proved that some will die for a false cause they believe in. Yet to be a willing martyr for a known lie is insanity. As Paul Little wrote, "Men will die for what they believe to be true, though it may actually be false. They do not, however, die for what they know is a lie." Jesus' disciples behaved in a manner consistent with a genuine belief that their leader was alive and they were willing to die for him. No one has adequately explained why the disciples would have been willing to die for a known lie. But even if they all conspired to lie about Jesus' resurrection, how could they have kept the conspiracy going for decades without at least one of them selling out for money or position? Moreland wrote, "Those who lie for personal gain do not stick together very long, especially when hardship decreases the benefits."
Chuck Colson, implicated in the Watergate scandal during President Nixon's administration, pointed out the difficulty of several people maintaining a lie for an extended period of time: "I know the resurrection is a fact, and Watergate proved it to me. How? Because twelve men testified they had seen Jesus raised from the dead, and then they proclaimed that truth for forty years, never once denying it. Everyone was beaten, tortured, stoned and put in prison. They would not have endured that if it weren't true. Watergate embroiled twelve of the most powerful men in the world – and they couldn't keep a lie for three weeks. You're telling me twelve apostles could keep a lie for forty years?" Something happened that changed everything for these men and women.
Could mass hallucination be an explanation? Psychologist Gary Collins was asked about the possibility that hallucinations were behind the disciples' radically changed behavior. Collins remarked, "Hallucinations are individual occurrences. By their very nature, only one person can see a given hallucination at a time. They certainly aren't something which can be seen by a group of people." Hallucination is not even a remote possibility, according to psychologist Thomas J. Thorburn. "It is absolutely inconceivable that … five hundred persons, of average soundness of mind … should experience all kinds of sensuous impressions – visual, auditory, tactual – and that all these … experiences should rest entirely upon … hallucination."
Furthermore, in the psychology of hallucinations, the person would need to be in a frame of mind where they so wished to see that person that their mind contrives it. Two major leaders of the early church, James and Paul, both state forcefully that they encountered a resurrected Jesus, neither expecting, or hoping for it. The apostle Paul, in fact, led the earliest persecutions of Christians, and his conversion remains inexplicable except for his own testimony that Jesus appeared to him, resurrected. The hallucination theory, then, appears to be another dead end.
Some unconvinced skeptics attribute the resurrection story to a legend that began with one or more persons lying or thinking they saw the resurrected Jesus. Over time, the legend would have grown and been embellished as it was passed around. The same may happen with a myth. On the surface this seems like a plausible scenario. But there are three major problems with that theory. First, legends simply don't develop while multiple eyewitnesses are alive to refute them. An historian of ancient Rome and Greece, A. N. Sherwin-White, argued that the resurrection news spread too soon and too quickly for it to have been a legend. Second, legends develop by oral tradition and don't come with contemporary historical documents that can be verified. Yet the Gospels were written within three decades of the resurrection. Third, the legend theory doesn't adequately explain either the fact of the empty tomb or the historically verified conviction of the apostles that Jesus was alive.
Therefore, the legend theory doesn't seem to hold up any better than other attempts to explain away this amazing claim. Furthermore, the resurrection account of Jesus Christ actually altered history, beginning with the Roman Empire; and empire that within three centuries would be wholly Christianized; Constantine making Christianity its official religion. How could a mere legend make such an enormous historical impact within such a short period of time?
Morison was bewildered by the fact that "a tiny insignificant movement was able to prevail over the cunning grip of the Jewish establishment, as well as the might of Rome." Why did it win, in the face of all those odds against it? He wrote, "Within twenty years, the claim of these Galilean peasants had disrupted the Jewish religious establishment … In less than fifty years it had begun to threaten the peace of the Roman Empire. When we have said everything that can be said … we stand confronted with the greatest mystery of all. Why did it win?" Indeed, by all rights, if there were no resurrection, Christianity should have died out at the cross when the disciples fled for their lives. But, to the contrary, the apostles went on to establish a growing Christian movement.
J. N. D. Anderson wrote, "Think of the psychological absurdity of picturing a little band of defeated cowards cowering in an upper room one day and a few days later transformed into a company that no persecution could silence – and then attempting to attribute this dramatic change to nothing more convincing than a miserable fabrication … That simply wouldn't make sense."
With myth, hallucination, and a flawed autopsy ruled out, with incontrovertible evidence for an empty tomb, with a substantial body of eyewitnesses to his reappearance, and with the inexplicable transformation and impact upon the world of those who claimed to have seen him, Morison became convinced that his preconceived bias against Jesus Christ's resurrection had been wrong. He began writing a different book – entitled Who Moved the Stone? (1987)– to detail his new conclusions. Morison simply followed the trail of evidence, clue by clue, until the truth of the case seemed clear to him. His surprise was that the evidence led to a belief in the resurrection.
In his first chapter, "The Book That Refused to Be Written," this former skeptic explained how the evidence convinced him that Jesus' resurrection was an actual historical event. "It was as though a man set out to cross a forest by a familiar and well-beaten track and came out suddenly where he did not expect to come out." Morison is not alone in this. Countless other skeptics have examined the evidence for Jesus' resurrection, and accepted it as the most astounding fact in all of human history. C. S. Lewis, who once had even doubted Jesus' existence, was also persuaded by the evidence for Jesus' resurrection. He writes, "Something perfectly new in the history of the Universe had happened. Christ had defeated death. The door which had always been locked had for the very first time been forced open."
One of those who originally thought the resurrection was simply a myth, only to reverse his position like Morison, was one of the world's leading legal scholars, Dr. Simon Greenleaf. Greenleaf helped to put the Harvard Law School on the map. He wrote the three-volume legal masterpiece A Treatise on the Law of Evidence, which has been called the "greatest single authority in the entire literature of legal procedure." The U.S. judicial system today still relies on rules of evidence established by Greenleaf. While teaching law at Harvard, Professor Greenleaf stated to his class that the resurrection of Jesus Christ was simply a legend. As an atheist, he thought miracles to be impossible. Three of his law students challenged him to apply his acclaimed rules of evidence to the resurrection account. After much prodding, Greenleaf accepted his students' challenge and began an investigation into the evidence. Focusing his brilliant legal mind on the facts of history, Greenleaf attempted to prove that the resurrection account was false.
But Greenleaf was unable to explain several dramatic changes that took place shortly after Jesus died, the most baffling being the behavior of the disciples. It wasn't just one or two disciples who insisted Jesus had risen; it was all of them. Applying his own rules of evidence to the facts, Greenleaf arrived at his verdict. In a shocking reversal of his original position, Greenleaf accepted Jesus' resurrection as the best explanation for the events that took place immediately after his crucifixion. To this brilliant legal scholar and former atheist, it would have been impossible for the disciples to persist with their conviction that Jesus had risen if they hadn't actually seen the risen Christ.
In his book The Testimony of the Evangelists, Greenleaf documents the evidence that caused him to change his mind. In his conclusion he challenges those who seek the truth about the resurrection to fairly examine the evidence. Greenleaf was so persuaded by the evidence that he became a committed Christian. He believed that any unbiased person who honestly examines the evidence as in a court of law would conclude what he did – that Jesus Christ has truly risen. But the resurrection of Jesus Christ raises the question: What does the fact that Jesus defeated death have to do with my life? The answer to that question is what New Testament Christianity is all about.
Inflation in Pakistan during the Holly Month of Ramadan
Ramadan is considered one of the holiest months in the Islamic calendar for Muslims all over the world. As for as Pakistan is concerned, it has always been a tradition that whenever Ramadan comes the inflation rate also increases. With the advent of Ramadan, the inflation rate is increased by 14.56 per cent within the country. Two types of Muslims throughout the country wait anxiously for this month. For one type of people, it brings happiness and blessings and for another type, it brings a massive amount of money. But it becomes a curse for the poor people when prices of the edible items touch the sky. While this month of Ramadan becomes blessings for the business community and hoarders that take as much benefit as they can. As 2020 had already remained the most challenging year of the twenty-first century because of the pandemic outbreak throughout the world. Almost every country has been victim Covid-19 where thousands of people are dying every day due to this deadly Virus. Because of this pandemic, the people of Pakistan are facing a dual challenge such as unemployment and increasing inflation.
Moreover, as for as the hard restrictions of lockdown against the spread of coronavirus have been implemented resultantly all of the economic activities such as construction, manufacturing and many other industries, which were the only source of earning for labour community, have been closed. In addition, the poor people who earn a few hundred per day after working the whole day have nothing to do, their lives are in trouble and they are worried about burning their stoves because of a current lockdown situation. They are restricted to their homes and there is no any available platform for them to earn. In this hard situation, the profiteering has taken birth, the profit earners have risen the prices of daily food items at alarming rates despite lowering the prices in respect of Ramadan. It is a painful truth that despite being a Muslim state, there is no any leniency in the prices of very basic and demanded vegetables and fruits such as flour, gram flour, oil, potatoes, tomatoes, lemons, sugar, red chills, chicken, watermelon, dates etc. in the Holy month of Ramadan.
These skyrocketing prices have compelled poor people to break their fast with only water. Moreover, they have nothing to eat after breaking their fast because of the high inflation rate. In this regard, inflation has been the major problem of the people of Pakistan facing from starting particularly in the month of Ramadan. But being a human it should be stopped at least in this staggering circumstances where a pandemic has wrapped the whole world and people are dying because of this dangerous virus. In addition, when the condition is already very bad and people had been unemployed due to COVID-19 lockdown. They are already fighting the war with their lives. They have nothing to eat. They are hardly surviving at the extent that even can't afford their food necessities. Furthermore, these downtrodden people are suiciding because of hunger for instance recently a widow along with her children had committed suicide in Sukkur, Sindh due to hunger. Now the government has to decide what is more dangerous the "CORONAVIRUS" or "HUNGER"?
In Pakistan, this hazardous disease of inflation is increasing the poverty day by day. In PTI Government 18 million more people fall into poverty, it is reported that more than 39.9 per cent population of Pakistan lives below the poverty line. In this hard and difficult situation, the people have been frustrated. Besides, more than half of the poor people are homeless, many of them have not even their place to live rather they live on rent. But unfortunately, in this miserable condition, they cannot afford to buy their own house. The government says that they are providing the funds to the poor as well as Ramadan relief Packages but still no relief have been given. Not any proper funds are given to real deserving and poor people. If according to governments that it has given the funds then the question rises that will these little funds can beat these higher prices? This is one more remarkable stain on the government of Pakistan that would be highlighted in history. In this tough time instead of being a pillar for the public, the government has left poor people helpless even giving them a tough time by increasing the inflation. It is a painful truth that Muslims are sucking the blood of other Muslim brothers including government has been parasite for the public.
In other non-Muslim Countries such as Canada, United States of America, United Kingdom, Australia, Germany; the prices of food items, groceries, clothes, households and other demanded and consumed accessories reduce to less than half in respect of their holy events or festivals. But sadly opposite is happening in the Islamic Republic of Pakistan, in our country, profiteers see these holy events as the source of income. There is no check and balance system. This non-serious attitude of the Pakistani government has led people to beg for survival. But the only government could not be blamed, it is the collective responsibility of worthy people to take care of needy ones. Everyone complains about poor governance and rising inflation but no one talks about their responsibility. Have we ever been thought about our poor neighbours before having dinner? Have we ever noticed those little children without clothes wondering on the roads when we pass by them on our luxurious vehicles and went for shopping with our family? Instead of spending a lot of money on clothes or unnecessary things we should take a glance at those who even cannot fulfil their basic needs. So not much but do little things for others, spread little happiness on the faces of those who have remained deprived of it for many years. It is also the religious duty of all the Muslims who meet the necessary criteria of wealth to give Zakat. Though paying Zakat purifies, increases and blesses the remainder of wealth, it is for better when it is the month of Ramadan. Allah says: "it is right of the poor on the wealth of the rich". Bring some change in ourselves and let its shine reflect the society. Until Government do something on this issue we all have to hold each other's up.
The voiceless sufferers of covid-19: Islam and Animal care
"Whoever is kind to the creatures of God is kind to Himself."(Bukhari)
The Corona virus has locked people inside their homes and has caused the death of thousands of individuals. Apart from taking a heavy toll of human lives, it has paralyzed all the vital sectors of life, like trade and commerce, education, communication and transport. On the socio-cultural grounds it has created a serious trauma and has led to psychosomatic disturbances. The social web or fabric has seen a great set back and challenges due to the ongoing pandemic. But humans are not the lone sufferers of this crisis as it is now badly hurting animals as well. These helpless creatures are suffering as the lockdown has left them wandering on the streets for food. While the world fights Covid-19, the needy animals and birds from the streets require food. As we know thousands of stray cats, cows and dogs in India depend on food and waste from markets, restaurants and grocery shops. But with corona virus sending people into isolation and public establishments shutting down, strays are having a hard time finding food. As per some reports many stray animals have died due to starvation. Some disturbing pictures of animals like cats and dogs, panting, licking mud and biting shoes can be seen on social media. This speaks a lot about the pathetic conditions of these animals and seriously these creatures are going through the troubled times. As more and more people fall sick, the more rapidly, stray animals and birds are being ignored. The people are advised to stay home to avoid the spread of corona virus but the homeless, unvoiced and abandoned animals have been left at the mercy of their lord. These creatures need our care and attention. It is our collective job and obligation to feed these living beings. To be gentle and humane to all creatures of God is the universal message of all religions but Islam in particular is very clear about animal care and has guided its followers to take due care of every creature on earth.
The Islamic view of the natural order and the environment, as everything else that is Islamic, has its roots in the Quran, the very Word of the God, which is the central theophany of Islam. The Quran addresses not only men and women but the Whole of the cosmos. Humans in Islam are the central creatures of the earthly sphere, but can exercise power over things only in obedience to God's laws. And divine law (al-shari`ah) specifically includes duties to the natural environment. Laws forbid pollution and instruct the planting of trees and gentle treatment of animals.
The concept of environment in Quran is distinct enough. It has given the values of unity, balance, order and harmony. The balance not only governs the structuring of the universe, it has specified each element with its proper place and definite function. The law of structural balance of the environment is often referred in the Quran by the words 'Balance,' 'proportion,' or 'measure'. The Quran presents the whole material world and the animal kingdom in particular, as a divine miracle to which man must respond with self-restrain. As one sonorous verse puts it: "Do you not see that Allah is exalted by whoever within the heavens and on the earth, and by the birds with wings spread? Each of them has known his means of prayer and exalting." (Quran 24:41)
In mediaeval times, writes historian Gustave le Bon, "Animals enjoyed heaven in the Muslim world." Trusts were solely devoted to sick and vulnerable creatures. The Muslims in 18th century Cairo, setup bread and water foundations for dogs. In Damascus, a municipal area was dedicated to ageing horses where they could pasture in dignity until the end of their lives, which continued until the 20th century.
From the start of an animal's life to its end, there were clear rules on maintaining its welfare. Mercy to animals goes hand in hand with faith as Prophet's (Pbuh) words articulate, "He who take pity even on a sparrow and spares its life, God will be merciful to him on the day of judgment."
Islam talks a lot about the Ummah or global community of believers; some interpretations give the term a broader meaning, embracing humanity as a whole. As eco-Muslims often recall, the Quran also insists that other species constitute Ummah-like communities, which are correspondingly worth of respect. "There is no creature on earth, nor any bird that flies with its wings, but are communities (Ummah) like you. We neglected nothing in the scripture. Then to their lord they will be gathered." (Quran: 6:38)
Furthermore, Muslims believe that all creations of Allah, including animals and trees, glorify God in their own way. "Seest thou not that to Allah bow down in worship all things that are in the heavens and on earth, the sun; the moon; the stars; the hills; the trees; the animals; and a great number among mankind?" (Quran 22:18) Islam also teaches humans that all creatures of God, whether it is the tiny ant or the huge lion, serve a certain purpose in the large scheme of God's world. "There is not an animal (that lives on the earth, nor a being that flies on its wings, but (forms part of) communities like you. (Quran 6:38)
The Prophet (Pbuh) said, "Whoever kills a sparrow or anything bigger than that without a just cause, Allah will hold him accountable on the day of judgment." The listeners asked, "O Messenger of Allah, what is a just cause? The Prophet (Pbuh) replied, "That he will kill it to eat, not simply to chop off its head and then throws it away." (Sunan Abu Dawud-2/11)
Abu Hurairah (may Allah be pleased with him) reported that the Prophet (Pbuh) said, "A man felt very thirsty while he was on the way; there he came across a well. He went down the well, quenched his thirst and came out. Meanwhile he saw a dog panting and licking mud because of excessive thirst. He said to himself, "This dog is suffering from thirst as I did." So, he went down the well again, filled his shoe with water, held it with his mouth and watered the dog. Allah appreciated him for that deed and forgave him." The Companions said, "O Allah's Messenger! Is there a reward for us in serving the animals?" He replied: "There is a reward for serving any living being." (Bukhari)
Teasing or mutilating any living being, be that an animal or a bird is disapproved and abhorred in Islam. The Prophet (Pbuh) says, "May God curse anyone who maims animals"? (Bukhari) While as good and humane treatment is applauded in Islam, "Whoever is kind to the creatures of God is kind to Himself."(Bukhari) On discovering a companion had caused distress to a bird by taking her young, Mohammad (Pbuh) ordered him to return them at once. (Sahi Muslim)Hence irresponsible wanton killing of even the tiniest of God's creatures is strongly discouraged in Islam. He (Pbuh) even reprimanded those who sat idly on their camels and horses with the warning, "Do not treat the backs of animals as chairs. "God gave these to your command only on the condition that you may go with them easily to places you would not been able to go by yourself without extreme trouble."(Abu Dawud, 61, [2667])
Animals should be cared for; Abdullah Ibn Umar (May Allah be pleased with him) narrated that the Prophet said, " A women entered the (Hell) fire because of a cat which she had tied , neither giving it food nor setting it free to eat from the vermin of the earth."[Bukhari…Narrated by Abdullah bin Omar].
We have seen that there are clear references in Holy Scriptures of Islam about the due place and position of animals and birds in the Gods scheme of the world. And the believers have been guided and instructed to be gentle and humane towards these creatures of God. There is a due reward for feeding a starving being be it an animal or a bird. As the Prophet of Allah (Pbuh) has said, "There is a reward for serving any living being". Along with taking care of poor and needy it is our duty to serve animals living around us. The crisis will not remain longer but our attitude and character shown to helpless and voiceless will be remembered for long.
The Proliferation of Religion in Pakistan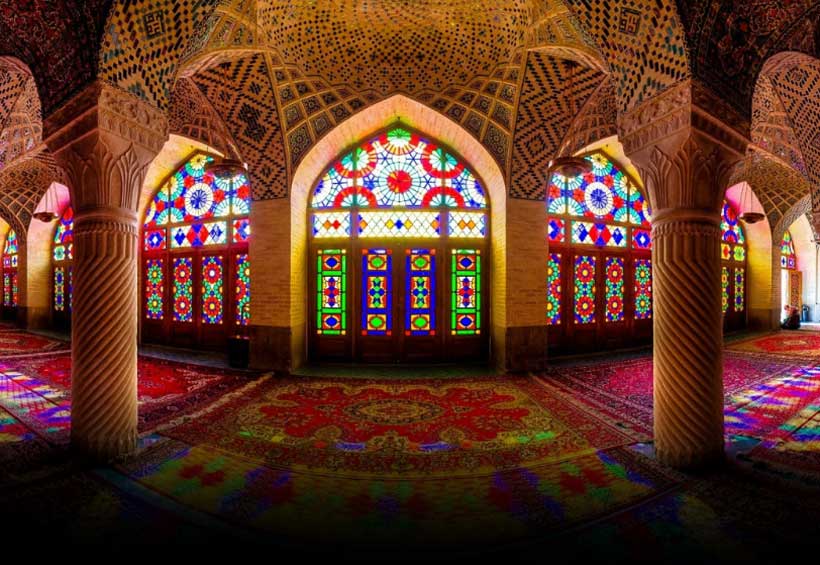 Pakistan was established in the name of religion by the leaders of that time. Although they didn't wish to use the name of religion as for personal interest or for the monopoly of some groups. Religion was used in history of Pakistan by different groups to gain power. In the era of Zia ulHaq religion become the most influential factor in the politics of Pakistan. Zia used religion to sustain his own power, the religious parties fully supported the reforms in every sector which gave religion as tool for politics. The era of Zia ulHaq consider as mullah- military alliance. This alliance was formed to empower the right wing religious parties within the country. The changing politics of external environment gave further straighten to this alliance. The invasion in Afghanistan and expansion of communism threatened Pakistan's security. Pakistansupported the Afghan resistance as proxy war with Soviet Union. This time was the massive proliferation of religion to motivate the young people to fight against the aggressive forces in neighboring Muslim country. The process of islamization took deep roots due to the Zia's policies in the country.
Zia followed Jamat-i-islami version of Islam and combined religion with politics to prolong his rule and to justify his policy actions. With the diversified civil society this action created many setbacks for the country. On the other side, progressive liberal parties stand in the corner due to powerless and helpless. The reforms took in educational sector based on religion, the one section of society go more radicalized. Historically, the roots cause of Islamization and secularization have been originated with the concept of Pakistan. There were no genuine efforts towards the state apparatus early. The adoption of extremist ideology by some groups has badly affected the image of Pakistan and political structure. Though, modernists of Muslim League have the strong recognition that religion has the important element for their legitimacy. Modernists said that western democracy under the British model which was not ready to bring change in their political realm. The modernists believed that current interpretations of law would be responsible of the elected Muslim members through the concept of consensus. They said that it is not necessary to bind the state structure with Islamic medieval laws. The consensus was thought as sufficient for Pakistan todram the structural mechanism according to the Islamic laws. On the other hand, the religious fundamentalists were not satisfied with the proposed structure.
The development within the political structure of Pakistan has been followed by the coming administration in 90s. After the collapse of USSR the behavior of USA towards Pakistan has changed. The idea of New World Order has emerged suddenly and the international scenario changed. Pakistan had to needed with positive approach to run a new direction but the country remained under the occupation of traditional power politics between power center groups. The state was under the influence of religious parties and these groups have become stronger in the ground. During the process of Islamization simple demand to implement the Sharia laws in Pakistan. In this development the religious segment of the society was become strong and the intellectual society groups were totally missing. Now these groups are openly use the name of Islam for their own means and interest. The religious right wing groups only use the name of religion to gain support from the people. But they lost the actual power support of masses. Religion was used for the domestic and political objectives and also religion was a dominating factor in foreign policy. The new era of relations reestablished with Islamic world. Due to such new developments regional and global level attracted towards the country. The counter forces and thinking patterns all had affected by these new developments in the country. Though, these movements got not support globally, but they succeeded in farming the image of Islam throughout the world. In short extremism can never be a choice of common people and they are living within the diversified cultural and religious differences.
After the 9/11 Pakistan has no choice to support the new global alliances against the Taliban and Al-Qaeda groups. Pakistan was forced to take action against the former Jihadi elements within the territories. Pakistan has started actions against these groups under the new US pressure and become the front line state in the war on terror. The domestic militant groups were mostly operating within the tribal region. They were become the most challenging factor for the security of Pakistan. Most of them were the products of local madrassahs, they has strong linkages with the criminals and other militants groups. Pakistan has faced many problems to distinguish between them. Islamic groups and militancy has deeply affected the domestic model of political structure of the country. Early religious scholars have the great contribution of ideas towards the development of the society. They reached an effective structural mechanism for the state. They were remained vocal but not extremist in their ideas and neither had they inclined towards militancy. The madrasahs in all over the Pakistan in beginning they were not inclining towards militancy. They have strong relations with the institutions of Pakistan. But the element of militancy started during Afghan war it gave them an opportunity to use the force to achieve their goals and objectives. These groups and militants organizations have been used by the warlords. They are controlling and utilizing them for their own political objectives
Pakistan has adopted many policies to counter these militant groups and their activities. The most important step taken by the government was "Reforming the Madrasahs". In June 2002 this Regulation Act was formulated. Mostly madrssahs are not run by the government they are working independent through other means of financial resources. Some changes were proposed in educational syllabus but this was not handled properly