What do Scholars say about Jesus' Resurrection: is it just a Myth?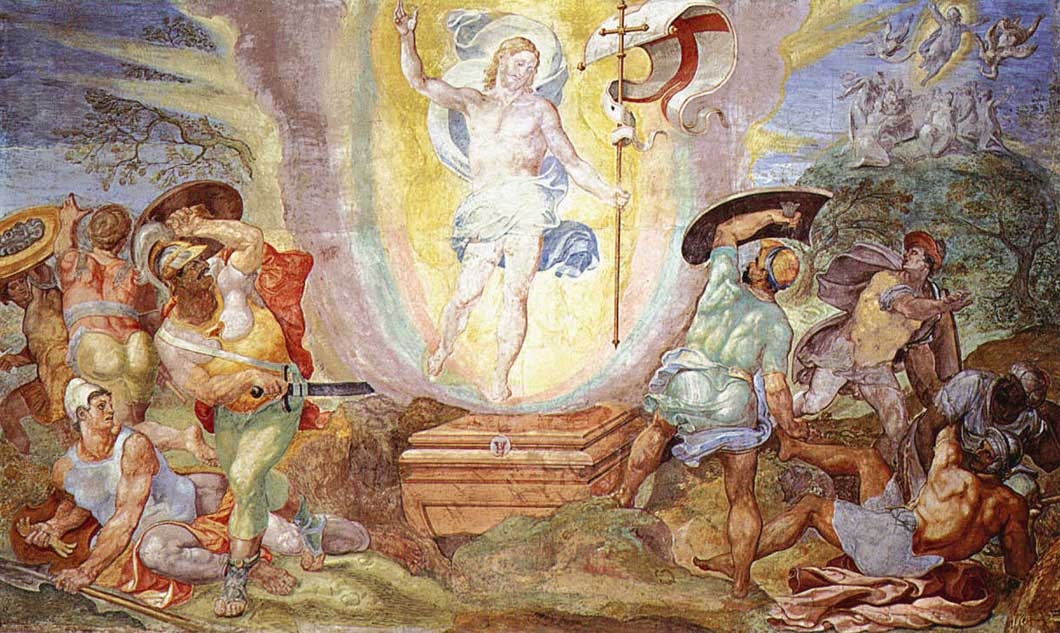 "I am the resurrection and the life. Those who believe in me, even though they die like everyone else, will live again."–Jesus Christ
"When he said that He himself would rise again from the dead, the third day after He was crucified, He said something that only a fool would dare say… No founder of any world religion known to men ever dared say a thing like that." –Wilbur Smith (Bible scholar)
"I believe that when I die I shall rot, and nothing of my own ego will survive." –Bertrand Russell (English Philosopher)
The story of Jesus' resurrection is foundational to Christianity as a religion. To deny it is in effect to dismiss Christianity as just another myth which modern "enlightened" man ought to dismiss, the sooner the better, as a mere legend embellished over time. It is also to declare the whole of the gospels' narration as an hoax perpetrated on human-kind in the last two thousand years. This is usually the attitude of assorted agnostics and atheists vis a vis Christianity and religion in general.
What we read in the gospels is that Jesus appeared alive to his disciples after his crucifixion and burial. They claim not only to have seen him but also to have eaten with him, touched him, and spent forty days with him. If this is false, it invalidates everything he said about himself, about the meaning of life and man's destiny after his death. As Paul aptly puts it: "If Christ did not resurrect, our faith is in vain." It is founded upon a lie. On the other hand, if the claim of resurrection is true, then, as written by theologian R.C. Sproul "Jesus has the credentials and certification that no other religious leader possesses." Indeed, all other religious leaders are dead, but Christianity insists that Christ is alive. So, is Jesus' resurrection a fantastic fact or a vicious myth? To find out, we need to look at the evidence of history and draw proper conclusions.
Many skeptics have attempted to disprove the resurrection. Josh McDowell was one such skeptic who spent more than seven hundred hours researching the evidence for the resurrection. McDowell stated this regarding the importance of the resurrection: "I have come to the conclusion that the resurrection of Jesus Christ is one of the most wicked, vicious, heartless hoaxes ever foisted upon the minds of men, or it is the most fantastic fact of history. McDowell later wrote his classic work, The New Evidence That Demands a Verdict (1999), documenting what he discovered.
There are other skeptics such Bertrand Russell, quoted above, who is not concerned with historical facts but denies the resurrection; the mythologist Joseph Campbell who declares that the resurrection is not a factual event, just as most narrations in mythology are neither factual nor historical; the theologian John Dominic Crossan who seems to agree with Campbell. None of those skeptics present hard evidence for their views.
In advance of his death, Jesus told his disciples that he would be betrayed, arrested, and crucified and that he would come back to life three days later. That's a strange plan! Jesus was no entertainer willing to perform for others on demand; instead, he promised that his death and resurrection would prove to people (if their minds and hearts were open) that he was indeed the Messiah. In other words, it is perfectly logical to suppose that since Jesus had clearly told his disciples that he would rise again after his death, failure to keep that promise would expose him as a fraud.
We know the facts of Jesus' passion and death on the cross. Most scholars do not dispute the fact that there is an historical Jesus who was born in Palestine at the time when Caesar Augustus was Rome's emperor, and who died under Tiberius' reign when Palestine was governed by Pontius Pilate. An even greater darkness of depression annihilated the dreams of those who had become infatuated with Jesus' charisma and joyful vitality. Former Lord High Chancellor of Britain, Lord Hailsham, notes that "The tragedy of the Cross was not that they crucified a melancholy figure, full of moral precepts, ascetic and gloomy … What they crucified was a young man, vital, full of life and the joy of it, the Lord of life itself … someone so utterly attractive that people followed him for the sheer fun of it."
Pilate wanted verification that Jesus was dead before allowing his crucified body to be buried. So a Roman guard thrust a spear into Jesus' side. The mixture of blood and water that flowed out was a clear indication that Jesus was dead. "The dead do not bleed, ordinarily, but the right auricle of the human heart holds liquid blood after death, and the outer sac hold a serum called hydropericardium." Once his death was certified by the guards, Jesus' body was then taken down from the cross and buried in Joseph of Arimathea's tomb. Roman guards next sealed the tomb, and secured it with a 24-hour watch.
Meanwhile, Jesus' disciples were in shock. Dr. J. P. Moreland explains how devastated and confused they were after Jesus' death on the cross. "They no longer had confidence that Jesus had been sent by God. They also had been taught that God would not let his Messiah suffer death. So they dispersed. The Jesus movement was all but stopped in its tracks." All hope was vanquished. Rome and the Jewish leaders had prevailed – or so it seemed.
But it wasn't the end. The Jesus movement did not disappear, and Christianity exists today as the world's largest religion. In a New York Times article, Peter Steinfels cites the startling events that occurred three days after Jesus' death: "Shortly after Jesus was executed, his followers were suddenly galvanized from a baffled and cowering group into people whose message about a living Jesus and a coming kingdom, preached at the risk of their lives, eventually changed an empire. Something happened.
There are only five plausible explanations for Jesus' alleged resurrection, as portrayed in the New Testament: 1) Jesus didn't really die on the cross. 2) The "resurrection" was a conspiracy. 3) The disciples were hallucinating. 4) The account is legendary or mythological. 5) It really happened. Let's work our way through these options. In the first place we need to ascertain that there was a corpse. After all, occasionally "corpses," or people who are believed dead, do recover and walk away.
One place to ascertain that is in the reports of non-Christian historians from around the time when Jesus lived. Three of these historians mentioned the death of Jesus: Lucian (c.120 – after c.180) referred to Jesus as a crucified sophist (philosopher). Josephus (c.37 – c.100 ) wrote, "At this time there appeared Jesus, a wise man, for he was a doer of amazing deeds. When Pilate condemned him to the cross, the leading men among us, having accused him, those who loved him did not cease to do so." Tacitus (c. 56 – c.120) wrote, "Christus, from whom the name had its origin, suffered the extreme penalty … at the hands of our procurator, Pontius Pilate."
Noted skeptic James Tabor stated, "I think we need have no doubt that given Jesus' execution by Roman crucifixion he was truly dead." In light of such historical and medical evidence, we seem to be on good grounds for dismissing the first of our five options. Jesus was clearly dead, "of that there was no doubt."
However, many others have questioned how Jesus' body disappeared from the tomb. English journalist Dr. Frank Morison initially thought the resurrection was either a myth or a hoax, and he began doing research to write a book refuting it. The book became famous but for reasons other than its original intent.
Morison began by attempting to solve the case of the empty tomb. The tomb belonged to a member of the Sanhedrin Council, Joseph of Arimathea. Joseph must have been a real person. Otherwise, the Jewish leaders would have exposed the story as a fraud in their attempt to disprove the resurrection. Also, Joseph's tomb would have been at a well-known location and easily identifiable, so any thoughts of Jesus being "lost in the graveyard" would need to be dismissed.
Morison wondered why Jesus' enemies would have allowed the "empty tomb myth" to persist if it weren't true. The discovery of Jesus' body would have instantly killed the entire plot. And what is known historically of Jesus' enemies is that in fact they did accuse Jesus' disciples of stealing the body, an accusation clearly predicated on a shared belief that the tomb was in fact found empty.
Dr. Paul L. Maier, professor of ancient history at Western Michigan University, similarly stated, "If all the evidence is weighed carefully and fairly, it is indeed justifiable … to conclude that the tomb in which Jesus was buried was actually empty on the morning of the first Easter. And no shred of evidence has yet been discovered … that would disprove this statement."
The Jewish leaders were stunned. They accused the disciples of stealing Jesus' body. But the accusation did not hold water, for the Romans had assigned a 24-hour watch at the tomb with a trained guard unit (from four to 16 soldiers). Josh McDowell notes that these were not ordinary soldiers. "When that guard unit failed in its duty – if they fell asleep, left their position, or failed in any way – there are a number of historical sources that describe the punishment. They were stripped of their own clothes and burned alive in a fire started with their own garments, or they were crucified upside down. The Roman Guard unit was committed to discipline and they feared failure in any way." It would have been impossible for anyone to have slipped by the Roman guards and to have moved a two-ton stone. Yet the stone was moved away and the body of Jesus was missing.
If Jesus' body was anywhere to be found, his enemies would have quickly exposed the resurrection as a fraud. Tom Anderson, former president of the California Trial Lawyers Association, summarizes the strength of this argument: "With an event so well publicized, don't you think that it's reasonable that one historian, one eye witness, one antagonist would record for all time that he had seen Christ's body? … The silence of history is deafening when it comes to the testimony against the resurrection." So, with no body of evidence, and with a known tomb clearly empty, Morison accepted the evidence as solid that Jesus' body had somehow disappeared from the tomb.
As Morison continued his investigation, he began to examine the motives of Jesus' followers. Maybe the supposed resurrection was actually a stolen body. But if so, how does one account for all the reported appearances of a resurrected Jesus? Historian Paul Johnson, in A History of the Jews (1988), wrote that "What mattered was not the circumstances of his death but the fact that he was widely and obstinately believed, by an expanding circle of people, to have risen again." The tomb was indeed empty. But it wasn't the mere absence of a body that could have galvanized Jesus' followers (especially if they had been the ones who had stolen it). Something extraordinary must have happened, for the followers of Jesus ceased mourning, ceased hiding, and began fearlessly proclaiming that they had seen Jesus alive.
Each eyewitness account reports that Jesus suddenly appeared bodily to his followers, the women first. Morison wondered why conspirators would make women central to their plot. In the first century Jewish community, women had virtually no rights, personhood, or status. If the plot were to succeed, Morison reasoned, the conspirators would have portrayed men, not women, as the first to see Jesus alive. And yet we hear that women touched him, spoke with him, and were the first to find the empty tomb. Later, according to the eyewitness accounts, all the disciples saw Jesus on more than ten separate occasions. They wrote that he showed them his hands and feet and told them to touch him. And he reportedly ate with them and later appeared alive to more than 500 followers on one occasion.
Legal scholar John Warwick Montgomery stated, "In 56 A.D. [the Apostle Paul wrote that over 500 people had seen the risen Jesus and that most of them were still alive. (1 Corinthians 15:6ff.) It passes the bounds of credibility that the early Christians could have manufactured such a tale and then preached it among those who might easily have refuted it simply by producing the body of Jesus."
Bible scholars Geisler and Turek agree. "If the Resurrection had not occurred, why would the Apostle Paul give such a list of supposed eyewitnesses? He would immediately lose all credibility with his Corinthian readers by lying so blatantly."
Peter told a crowd in Caesarea why he and the other disciples were so convinced Jesus was alive: "We apostles are witnesses of all he did throughout Israel and in Jerusalem. They put him to death by crucifying him, but God raised him to life three days later … We were those who ate and drank with him after he rose from the dead." (Acts 10:39-41). British Bible scholar Michael Green remarked, "The appearances of Jesus are as well authenticated as anything in antiquity … There can be no rational doubt that they occurred."
As if the eyewitness reports were not enough to challenge Morison's skepticism, he was also baffled by the disciples' behavior. A fact of history that has stumped historians, psychologists, and skeptics alike is that these eleven former cowards were suddenly willing to suffer humiliation, torture, and death. All but one of Jesus' disciples were slain as martyrs. Would they have done so much for a lie, knowing they had taken the body? Moreover, ignorant fishermen could hardly be expected to die for an idea, a la Socrates.
The terrorists on September 11 proved that some will die for a false cause they believe in. Yet to be a willing martyr for a known lie is insanity. As Paul Little wrote, "Men will die for what they believe to be true, though it may actually be false. They do not, however, die for what they know is a lie." Jesus' disciples behaved in a manner consistent with a genuine belief that their leader was alive and they were willing to die for him. No one has adequately explained why the disciples would have been willing to die for a known lie. But even if they all conspired to lie about Jesus' resurrection, how could they have kept the conspiracy going for decades without at least one of them selling out for money or position? Moreland wrote, "Those who lie for personal gain do not stick together very long, especially when hardship decreases the benefits."
Chuck Colson, implicated in the Watergate scandal during President Nixon's administration, pointed out the difficulty of several people maintaining a lie for an extended period of time: "I know the resurrection is a fact, and Watergate proved it to me. How? Because twelve men testified they had seen Jesus raised from the dead, and then they proclaimed that truth for forty years, never once denying it. Everyone was beaten, tortured, stoned and put in prison. They would not have endured that if it weren't true. Watergate embroiled twelve of the most powerful men in the world – and they couldn't keep a lie for three weeks. You're telling me twelve apostles could keep a lie for forty years?" Something happened that changed everything for these men and women.
Could mass hallucination be an explanation? Psychologist Gary Collins was asked about the possibility that hallucinations were behind the disciples' radically changed behavior. Collins remarked, "Hallucinations are individual occurrences. By their very nature, only one person can see a given hallucination at a time. They certainly aren't something which can be seen by a group of people." Hallucination is not even a remote possibility, according to psychologist Thomas J. Thorburn. "It is absolutely inconceivable that … five hundred persons, of average soundness of mind … should experience all kinds of sensuous impressions – visual, auditory, tactual – and that all these … experiences should rest entirely upon … hallucination."
Furthermore, in the psychology of hallucinations, the person would need to be in a frame of mind where they so wished to see that person that their mind contrives it. Two major leaders of the early church, James and Paul, both state forcefully that they encountered a resurrected Jesus, neither expecting, or hoping for it. The apostle Paul, in fact, led the earliest persecutions of Christians, and his conversion remains inexplicable except for his own testimony that Jesus appeared to him, resurrected. The hallucination theory, then, appears to be another dead end.
Some unconvinced skeptics attribute the resurrection story to a legend that began with one or more persons lying or thinking they saw the resurrected Jesus. Over time, the legend would have grown and been embellished as it was passed around. The same may happen with a myth. On the surface this seems like a plausible scenario. But there are three major problems with that theory. First, legends simply don't develop while multiple eyewitnesses are alive to refute them. An historian of ancient Rome and Greece, A. N. Sherwin-White, argued that the resurrection news spread too soon and too quickly for it to have been a legend. Second, legends develop by oral tradition and don't come with contemporary historical documents that can be verified. Yet the Gospels were written within three decades of the resurrection. Third, the legend theory doesn't adequately explain either the fact of the empty tomb or the historically verified conviction of the apostles that Jesus was alive.
Therefore, the legend theory doesn't seem to hold up any better than other attempts to explain away this amazing claim. Furthermore, the resurrection account of Jesus Christ actually altered history, beginning with the Roman Empire; and empire that within three centuries would be wholly Christianized; Constantine making Christianity its official religion. How could a mere legend make such an enormous historical impact within such a short period of time?
Morison was bewildered by the fact that "a tiny insignificant movement was able to prevail over the cunning grip of the Jewish establishment, as well as the might of Rome." Why did it win, in the face of all those odds against it? He wrote, "Within twenty years, the claim of these Galilean peasants had disrupted the Jewish religious establishment … In less than fifty years it had begun to threaten the peace of the Roman Empire. When we have said everything that can be said … we stand confronted with the greatest mystery of all. Why did it win?" Indeed, by all rights, if there were no resurrection, Christianity should have died out at the cross when the disciples fled for their lives. But, to the contrary, the apostles went on to establish a growing Christian movement.
J. N. D. Anderson wrote, "Think of the psychological absurdity of picturing a little band of defeated cowards cowering in an upper room one day and a few days later transformed into a company that no persecution could silence – and then attempting to attribute this dramatic change to nothing more convincing than a miserable fabrication … That simply wouldn't make sense."
With myth, hallucination, and a flawed autopsy ruled out, with incontrovertible evidence for an empty tomb, with a substantial body of eyewitnesses to his reappearance, and with the inexplicable transformation and impact upon the world of those who claimed to have seen him, Morison became convinced that his preconceived bias against Jesus Christ's resurrection had been wrong. He began writing a different book – entitled Who Moved the Stone? (1987)– to detail his new conclusions. Morison simply followed the trail of evidence, clue by clue, until the truth of the case seemed clear to him. His surprise was that the evidence led to a belief in the resurrection.
In his first chapter, "The Book That Refused to Be Written," this former skeptic explained how the evidence convinced him that Jesus' resurrection was an actual historical event. "It was as though a man set out to cross a forest by a familiar and well-beaten track and came out suddenly where he did not expect to come out." Morison is not alone in this. Countless other skeptics have examined the evidence for Jesus' resurrection, and accepted it as the most astounding fact in all of human history. C. S. Lewis, who once had even doubted Jesus' existence, was also persuaded by the evidence for Jesus' resurrection. He writes, "Something perfectly new in the history of the Universe had happened. Christ had defeated death. The door which had always been locked had for the very first time been forced open."
One of those who originally thought the resurrection was simply a myth, only to reverse his position like Morison, was one of the world's leading legal scholars, Dr. Simon Greenleaf. Greenleaf helped to put the Harvard Law School on the map. He wrote the three-volume legal masterpiece A Treatise on the Law of Evidence, which has been called the "greatest single authority in the entire literature of legal procedure." The U.S. judicial system today still relies on rules of evidence established by Greenleaf. While teaching law at Harvard, Professor Greenleaf stated to his class that the resurrection of Jesus Christ was simply a legend. As an atheist, he thought miracles to be impossible. Three of his law students challenged him to apply his acclaimed rules of evidence to the resurrection account. After much prodding, Greenleaf accepted his students' challenge and began an investigation into the evidence. Focusing his brilliant legal mind on the facts of history, Greenleaf attempted to prove that the resurrection account was false.
But Greenleaf was unable to explain several dramatic changes that took place shortly after Jesus died, the most baffling being the behavior of the disciples. It wasn't just one or two disciples who insisted Jesus had risen; it was all of them. Applying his own rules of evidence to the facts, Greenleaf arrived at his verdict. In a shocking reversal of his original position, Greenleaf accepted Jesus' resurrection as the best explanation for the events that took place immediately after his crucifixion. To this brilliant legal scholar and former atheist, it would have been impossible for the disciples to persist with their conviction that Jesus had risen if they hadn't actually seen the risen Christ.
In his book The Testimony of the Evangelists, Greenleaf documents the evidence that caused him to change his mind. In his conclusion he challenges those who seek the truth about the resurrection to fairly examine the evidence. Greenleaf was so persuaded by the evidence that he became a committed Christian. He believed that any unbiased person who honestly examines the evidence as in a court of law would conclude what he did – that Jesus Christ has truly risen. But the resurrection of Jesus Christ raises the question: What does the fact that Jesus defeated death have to do with my life? The answer to that question is what New Testament Christianity is all about.
Ukrainian Church Autocephaly: A Web of Intrigue
It is for long that the non-recognized Ukrainian Orthodox Church of Kiev Patriarchate (UOC –KP) tries to get autocephaly and sever the link with the canonical Russian Orthodox Church. To get it the UOC-KP appealed to Patriarch Bartholomew of the Constantinople.
At the meeting with His Holiness Patriarch Bartholomew of the Constantinople Patriarchate His Holiness Patriarch Kirill of Moscow warned him about the disastrous consequences the provision of autocephaly to the Ukrainian Orthodox Church of the so called Kiev Patriarchate (UOC-KP) could have for the religious life and the believers in the Ukraine.
According to some sources Patriarch Kirill tried to get across to the Ecumenical Patriarch Bartholomew  the idea that the political forces behind the idea of an independent status for the UOC-KP  "do not represent the people. Those who came to power as a result of the Maidan coup in Kiev want autocephaly in order to consolidate their illegally seized power". Fearing ouster by the disgruntled people and exile these people, who represent a mere 8 percent of Ukraine's population, hope that the authority of and assistance from the Ecumenical Patriarchate will help them stay in power. The arrival of the two envoys dispatched to Ukraine by the Constantinople Patriarchate was followed by weeks of hectic and tense activity by local political and religious leaders.
In the wake of a series of meetings recently held by the Synod of the Ukrainian Orthodox Church of the Moscow Patriarchate (UOC-MP) at the Kiev-Pechersk Monastery news feeds and social networks continue to report on a flurry of consultations, meetings and statements made by bishops, clergy and laity of the canonical UOC-MP, the schismatic UOC-KP and the Ukrainian Autocephalous Orthodox Church (UAOC). Meanwhile, it is becoming increasingly clear that in the Client – Executor – Statists (also Beneficiaries) – Victim scheme, Ukrainian President Petro Poroshenko, who is acting as Executor, is using the Constantinople Patriarchate and the unrecognized Kiev Patriarchate as Statists in a bid to boost his chances for re-election with this "final step to independence."
In turn, the Ecumenical Constantinople Patriarchate is trying to improve its image and financial status by foraying into foreign canonical territory and granting the self-proclaimed and self-styled KP and UAOC the status of "Churches" as part of the overall scam. Much to our regret, the canonical Ukrainian Orthodox Church (UOK-MP)  is already falling victim to all this with separation lines already being drawn between the clergy and laity [6], dioceses and parishes being isolated and fragmented, conflicts flaring up, the faithful unaware of what is going on, temples and monasteries being expropriated with the help of the powers-that-be and "conscious" militants, and the UOC-MP  being branded as the "aggressor's church."
All this is already a sad reality. Just as Metropolitan Hilarion of the Russian Orthodox Church noted: "Renaming the Ukrainian Orthodox Church of Moscow Patriarchate amid an ongoing conflict between Ukraine and Russia is like forcing a Jew living in Nazi Germany to wear a yellow star."
The main benefactor, behind all this, is the United States, as the proclamation of Tomos  to the non-recognized Ukrainian church will inevitably set off a series of new conflicts, all of which will immediately be blamed on canonical priests and the Russian Federation. The Americans' hand in these efforts, both in the form of advisers and ongoing consultations with the main actors of this process, aimed at the establishment of the new – United Ukrainian Local Orthodox Church (UCLOC), is impossible to miss.
The most recent consultations by three personalities, all of them, in one way or another, connected with the issue of granting autocephaly to the Ukrainian Orthodox Church (Kiev Patriarchate), was not lost on the editors of SPZ-website.
"On Monday, September 24, Petro Poroshenko arrived in the United States," – the online publication wrote. "The official purpose of his visit is to attend a regular session of the UN General Assembly". By a mere chance "the Metropolitan" (he names himself – Patriarch) of Kiev – Filaret (Denisenko) and the Metropolitan of Vinnitsa and Barsky – Simeon (Shostatsky), both of whom are playing key roles in the ongoing process and vying for the head of the United Ukrainian Local Orthodox Church happened to be in the US.
Metropolitan Simeon went to the United States on September 20 at the invitation of the American clergy.
The self-proclaimed "Metropolitan" Filaret has been in US since September 14.
On September 18, he met with former US Vice President Joseph Biden, who calls himself an advocate of LGBT rights, and awarded him the ecclesiastical order of Prince Vladimir the Great, Second Degree.
A little later, Filaret thanked Ohio Senator Robert Portman, another defender of LGBT rights, for his "continued support of Ukraine" bestowing on him the same award.
In his September 19 speech at the Atlatnic Council think tank, which looked more like one made by a job seeker to his would-be employers than by a church leader, Filaret said that "we are grateful to the United States of America for supporting the Ecumenical Patriarch and his intention to give us Tomos on autocephaly."
"We hope that the United States of America will help us complete our church effort," he added.
Like we already mentioned before, Denisenko, who is absolutely disrespected by Orthodox Church primates, including (surprisingly as it may seem) the Ecumenical Patriarch himself, is the main stumbling block on the way to Tomos. However, this fact is completely ignored by Filaret who still hopes…
Simeon, Metropolitan of Vinnitsa and Barsky, stayed in the shadows until the very last moment. His godbrother in the UOC-MP, Metropolitan Jonathan (Yeletskih), the head of the Tulchin and Bratslav eparchy, spoke openly about Simeon's  participation in the creation of the UCLOS. Presiding over an emergency meeting on autocephaly on September 14, he issued a decree forbidding any contacts with representatives of the Constantinople Patriarchate, and also named Metropolitan Simeon as the likely candidate for the head of the UCLOS.
Adding to Metropolitan Simeon's chances of winning US support is the fact that, unlike Filaret, he is a canonical bishop of the canonical church. And, according to an analysis of recently obtained information, this fact is very important not only to the world Orthodox Churches, but above all, to Patriarch Bartholomew himself.
An article carried by the newspaper Kommersant  sheds light on how the Ecumenical Patriarch wants to conduct and complete the procedure of granting autocephaly to the UOC-KP. An unnamed member of the Constantinople Patriarchate told the newspaper that "… Ukrainian hierarchs make a mistake hoping that Tomos will be granted to one of the non-recognized churches here. This will be a new structure: the hierarchs will be appointed by the Patriarch of Constantinople, and the parishioners of the Ukrainian churches, as well as the clergy, will have the opportunity to join the new Ukrainian Orthodox Church in unity with the Patriarchate of the Constantinople. "
In other words, the Ecumenical Patriarchate has been insisting that the Ukrainian Church cannot be in canonical subordination to the Russian Orthodox Church, since, allegedly, it is the Kiev Metropolis of the Constantinople Patriarchate. It also faults the UOC-MP for "shamelessly forgetting" the Mother Church of Constantinople, and is going to undo this "historical injustice that has developed over the centuries."
The second step will apparently be bringing together under Constantinople's hand the "lost" bishops and priests from all jurisdictions – both the canonical Church (here Metropolitan Simeon comes in just right!), and factious entities. Everyone will have to repent, both canonicals and impostors. Both are guilty of one terrible, yet forgivable, sin – they did not bow to the Ecumenical Patriarch of the Constantinople. Other sins just don't matter.
The "repentant" convene a Council, which is named the winner and awarded with Tomos.  Filaret is not among the winners because there is no place for the "patriarch" and the "Kiev patriarchy" in the new plans and no one cares about its future.
The remaining prize-winners, helped by the state, the "national battalions" and conscious citizens, start snapping up the churches, parishes and monasteries that remain loyal to the UOC_MP. Goodbye, Filaret, your mission is over. Long live the new Constantinople metropolis. The game is over.
Unfortunately, we have to admit that those who ordered the drama unfolding before our eyes firmly believe in the omnipotence of the "human factor". It seems that, being pragmatists excluding the existence of the Heavenly Power, they don't take into account the main factor – the existence of the Creator.
"The Lord cannot be mocked".  Therefore, the miserable end of this project is imminent even though if it may take some time coming.
First published in our partner International Affairs
The Swedish Church of Plaka
There were many clouds in the sky. The temperature was still hot enough for early October and I was walking hurriedly across the narrow streets of Plaka. Shortly before 15.00 pm I would ring the bell in the building of 18, Daidalou street. Looking up I would notice a Swedish and Finnish flag fluttering on the balcony of the first floor while at the door of the entrance I would see only a small inscription with the emblem of the official Church of Sweden — Svenska Kyrkan.
Going to the first floor, Rev'd' Björn Kling would open the door. Coming in, I heard a mixture of Scandinavian languages while Björn is offering me a tea to start our conversation. Brigitta, who is responsible for the cafe of the Swedish Church, is giving me my brown sugar, smiling, while she is speaking her mother tongue on the phone.
Founding the Swedish Church
"The Swedish church has been established about 45 years ago and not even in Athens where we are now but in Piraeus. Originally, it was a branch of the Seamen's Churches, part of a huge network. The thought behind it, was that all Scandinavian countries had a large number of men working in shipping, at sea. When they got to the harbor, they were all in a bad situation due to the harsh working conditions and there was no one to take care of them as their own people would do. Well, this role has come to be covered by the Swedish Church." says Björn, sitting on the white couch.
But the time when the Swedish sailors were at sea was over and the Swedish Church had to change its role and mission. It was now there to help the Swedish truck drivers who were waiting to load and unload goods from the port of Piraeus. Due to time-consuming customs procedures, drivers waited in Piraeus for several days or weeks and the Church was there to help them and facilitate their stay."
"Then we entered the era of the European Union and there were no customs and therefore no truck drivers. Our Church had to think very seriously about its raison d'être, its reason of existence. Why do we exist? Whom should we help?
From Piraeus to Athens
The needs were now shifted from Piraeus to the center of Athens. "There were quite a few Swedes and Scandinavians in Athens. Mainly women who married Greeks 30–40 years ago and settled here permanently. The need to find a common bond with their homeland again, to speak their language again and to pray in a church with memories from their childhood was more intense than ever."
Based on this reasoning, the Church settled in this building 8–10 years ago. Access now is pretty easy and everyone can come. But who are they all?
"The truth is that we are a very small parish, and indeed a "poor" parish. At Easter, 60 people were in the mass, while in Sunday's services we did not exceed 20 people. "
The average age of Swedes who are members of the Church is growing while younger generations do not come to the church.
"Our people here are growing up. Mobility impairs and diseases do not allow them to come to the church regularly. Also, many choose to return to Sweden because of the economic crisis. An even more important problem is that the descendants of these people, children and grandchildren, have nothing to do with Swedish culture and identity. Because of their daily life in Greece, they did not learn to speak Swedish and they have no contact with this country culturally, let alone religiously. "
While we are talking, I am hearing people arrive and coffee cups take their place in front of the coffee maker. Fika is called the habit of Swedes to take a break from everyday life to have coffee with friends while enjoying the cinnamon buns. Coincidentally, on the same day of the interview, October 4th in Sweden, they celebrate the National Day of Cinnamon Buns.
"As I told you, our parish here is quite poor. Of course, the Church supports us back to Sweden, but we have to face several challenges. That's why I chose tbeing and serving abroad. Parishes abroad do not enjoy the advantages of parishes in Sweden such as huge, clean buildings, bureaucratic organization, several employees, etc. "
In my question about their activities as a parish, I would be happy to learn that there have been several things in the last two years. There is a children-youth choir and a youth club where it meets Wednesdays or Saturdays. "We study and discuss. We study mainly religious books, but we love the ancient Greek philosophers and ancient Greek mythology. Despite the odds, the Swedish church will celebrate with all the glory the Christian feasts as well as the Swedish traditions such as the tradition of Lucia — Lucia. The custom of Lucius is celebrated every year in St. Paul's Anglican Church. We have an excellent collaboration with both the Anglican and all other Lutheran churches here."
"Unfortunately, we would love to help even more actively to tackle social problems. We are not running our own programs to alleviate vulnerable social groups. Instead, we provide some sponsorship for some who know very well how to do it. First, we give an amount to the Non-Profit Organization APOSTOLI belonging to the Greek Orthodox Archbishopric. Then we give a support to a very worthwhile effort, ANASA. It is a school — circus where pupils either Greeks or refugees or immigrants learn acrobatics. It supports young people so that they can come out of the margin or do not get to the margin. They learn how to work together and how to acquire skills. We are interested in souls. Everyone will give a dish of food or do a medical examination. But who will care for these so tormented souls? "
Volunteers play a very important role in the parish's actions. "Generally, we have quite a few volunteers. Mostly young volunteers from the Finnish church."
A few months earlier, I would have noticed a new Finnish in Greece. She had just begun to work in the refugee on behalf of the Finn Church Aid, official organization of the Finnish church.
"But we also have paid staff for a few hours a week. Brigitta, Eva or Mari but also other women. They are employed for the cafe or the administrative part while there are two musicians. "
Björn Kling
"Are you optimistic about the future of the parish in Greece?" I will ask with naivety. He has traveled with the church as a volunteer but also as a priest in places like Tanzania and Eritrea, Paris, Spain. His experiences marked him and shaped him.
"I grew up in a small town in northern Sweden. My parents were not particularly observant, but my friends and I were going to the church. It was a little normal for me to become a priest … "
"At first I went to a very small place of Sweden. I had awesome dreams and innovative ideas for a priest. I dreamt to create a football team, a volleyball team, etc. The people there taught me to make close relationships and learn each other."
While we share our experiences from Sweden, I would tell him that I believe that the Swedes are not at all religious. "I think the Swedes are very Christian," Bjorn told me. "And when I say Christians I mean they have, they maintain and they share Christian values. The negative is that it is now a polarized society where everyone is afraid of religion. Is he a Muslim? He is a terrorist. "
We close the interview and the last question I want to ask is about memories. A memory he will keep with him when he leaves Greece.
"I will never forget a feeling. How people feel when they speak their mother tongue again, when they pray and sing hymns that remind them of their childhood, when they find shelter and themselves in their memories.
You next cofee meeting can take place at the cafe of the Swedish Church: https://www.svenskakyrkan.se/grekland/cafe-paulusgarden (with Google translation you will also see the days and hours of operation). If you are interested in seeing a typical Sunday service in Swedish, you can be on Sunday at 18.00 at the Anglican Church of St. Paul in Filellinon. But where you will meet the original Swedish and Scandinavian culture will be in the annual Christmas Bazaar and the tradition of Lucia. To keep up with their news, follow them: https://www.svenskakyrkan.se/grekland & Facebook.
Achieving religious harmony in a world of fear and populism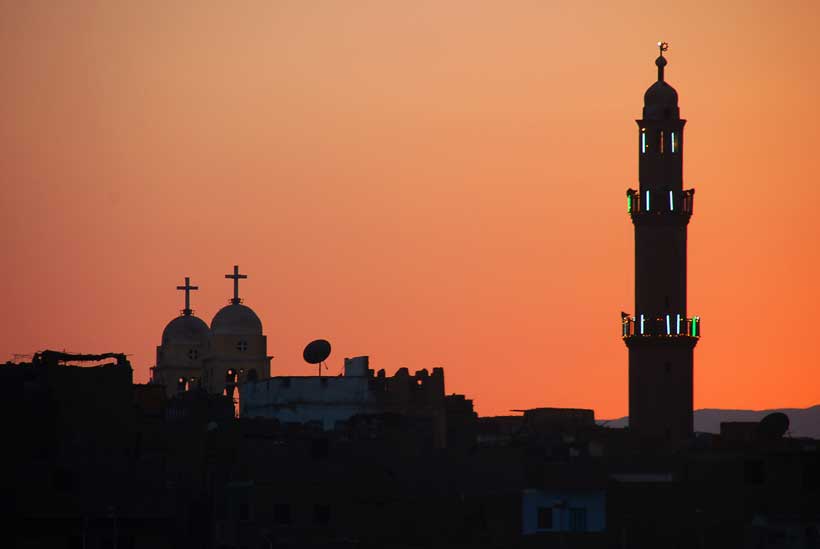 This is a tough time for men and women of the cloth, at least those whose message is one of peace, tolerance, mutual respect, equality and inter-faith dialogue.
Underlying the rise of populism, nationalism, protectionism, fear of the other, anti-migrant and anti-foreigner sentiment, and hate speech is an erosion of the norms of debate. Articulation of hate speech has become permissible, if not fashionable. Often blunt and crude language employed by leaders, politicians and some people of the cloth help shape an environment in which civility has been lost.
Intolerant, racist and supremacist have risen in significance even in democratic societies that project themselves as open, tolerant guarantors of equal rights irrespective of nationality, ethnicity, religion, colour or sexuality. Suppressing those voices through laws and bans drives hate speech and racism underground, it doesn't erase or eradicate it. Countering it with a message of tolerance and mutual respect won't erase it either but can help shape an environment in which those principles become dominant again.
Let's face it, prejudice is a fact of life. Its inbred in whatever culture each of us adheres to and whatever education at home and in schools that we have enjoyed, irrespective of how conservative or liberal our family and societal backgrounds are. We all were raised on implicit or more explicit notions that our culture is best or by implication other cultures are not as good.
In other words, prejudice is not the issue, its how we deal with it, how we manage it. The problem arises when we lose our sense of relativity, when we adopt an absolutist approach, the high way or no way. It arises when pluralism is thrown out the window and we abandon the notion that our world is populated by a multitude of equally valid faiths, worldviews and belief systems.
To quote Mahatma Gandhi, a deeply religious Hindu, who said in 1942: "I believe with my soul that the God of the Qur'an is also the God of Gita and that we are all, no matter by what name designated, children of the same God. My whole soul rebels against the idea that Hinduism and Islam represent two antagonistic cultures… To ascent to such a doctrine is for me a denial of God."
In the battles in the late 1940s and 1950s over a proposed national ban in India on the slaughter of cows, Gandhi declared himself a worshipper of cows whom he regarded with the same veneration as he viewed his mother. Yet, Gandhi, went on to say that "the Hindu religion prohibits cow slaughter for the Hindus, not for the world. The religious prohibition comes from within. Any imposition from without means compulsion. Such compulsion is repugnant to religion."
On a visit in 1942 to a German camp populated by Indian prisoners of war captured from the British during fighting in North Africa, Subhas Chandra Bose, a deeply religious leader of the Indian independence movement, reportedly warned inmates that "if you use religion to unite yourself today, you leave the door open for someone to divide you later using the same sentiments."
Recent history validates Bose's warning, not only in India and Pakistan, but across the globe expressed in Islamophobia, anti-Semitism, and anti-Shiism, just to name a few, as well as in conflicts, wars and brutal repression in places like Syria, Yemen and the north-western Chinese province of Xinjiang.
Many of you represent faiths with multiple sects, legal schools and interpretations – proof that your belief system in the narrow context of that system is open to multiple interpretation. Some of those interpretations may be intolerant, anti-pluralistic, supremacist. They too are a fact of life, like it or not. Countering them depends on the social environment one creates, a sphere within which men and women of the cloth have an important role to play as well. It is also a function of the social and economic policies implemented by governments.
Indeed, the key is not suppression, what is suppressed doesn't go away, at best it goes into hibernation, only to re-emerge at some point in the future. The key is containment, communities and societies that make discriminatory, racist, supremacist expressions socially taboo. That key is not enforcement by force of law but by social custom and an environment in which those expressions are continuously challenged in public debate, social settings and individual encounters. I am not talking about political correctness that stifles debate.
Leaving aside those whose beliefs are absolute and intolerant of any other view, a majority of people gravitate towards the middle. It's what some call moral shock or what former trader Nassim Nicholas Taleb dubbed black swans coupled with economic, social and societal uncertainty and political manipulation that drives people towards more literal, absolutist, intolerant beliefs.
It is those circumstances in which normally tolerant communities and societies become more amenable to those beliefs. It's what allows men like Slobodan Milosevic or Bashar al-Assad to turn societies where inter-communal relations and inter-marriage were the norm into wastelands in which one community tries to exterminate the other.
Think of Bosnia Herzegovina in the 1990s that seemingly transformed overnight from a beacon of harmony into a hell or the tensions in multiple countries ranging from Bahrain to Nigeria or the tenth parallel that journalist Elizabeth Rush aptly described as the fault line cutting across Africa and Asia between more strident forms of Islam and Christianity.
The last two decades have witnessed a renewed hardening of fault lines, not just ones between strands of Islam and Christianity, but across the board. This latest round started in 2001 with the moral shock of the September 11 attacks in New York and Washington and subsequent attacks across Europe as well as in Asia and Africa that continue until today. 9/11 was the death knell of multi-culturalism and the cradle of the latest wave of Islamophobia and rising anti-Semitism.
The economic financial crisis of 2008/2009 with its decimating effect on the lower and middle classes, the flourishing of jihadism, the impact of heinous attacks close to home and the fear, a human being's most irrational emotion, that generated the breeding ground for populism, nationalism, protectionism and the return to primordial, absolutist beliefs propagated by multiple sources, including men and women of the cloth.
To be sure, the groundwork for this pre-date 9/11, fuelled by some strands of Christianity, massive Saudi funding across the globe of ultra-conservative strains of Islam, and the use of religious intolerance by leaders and governments because it served a political purpose.
Pakistan illustrates what this can produce. The tolerant and live-let-live types live in a bubble, primarily in Pakistan's three foremost cities, Karachi, Lahore and Islamabad. The gravity of society has shifted towards intolerance, anti-pluralism and supremacism. Ultra-conservatism has been woven into the texture of segments of society and the culture of some institutions of the state. It is a world in which absolute truth rules supreme, discrimination based on an absolute truth is anchored into law, competence is determined not exclusively on the basis of merit but on what faith one adheres to, democratic freedoms are curtailed. Mob lynching becomes acceptable, violence against minorities the norm, and anti-blasphemy the tool.
It's a trend that is not unique to Pakistan and not unique to the Muslim world. It is a trend that is nurtured by the rise of populism, nationalism, authoritarianism and autocracy visible across Western societies, the Muslim world and Israel, in other words irrespective of cultural-religious roots.
In most, if not all of these countries, significant segments of the population have no real stake in society. Intolerance, anti-pluralism, racism and supremacism fuel the perception of disenfranchisement and marginalization that often produces a sense of not having anything to lose. It is some combination of religious ultra-conservatism, exclusivist ethnic and nationalist sentiment, and lack of a stake that creates breeding grounds for militancy and extremism.
Men and women of the cloth working in Singapore are in many ways privileged. While Singapore regulates hate speech or expressions it believes would undermine harmony, it has been successful in ensuring that all segments of the population have a stake in society – perhaps the most important factor in combatting discrimination, racism and supremacism as well as militancy and extremism.
Singapore demonstrates messages of tolerance and inter-ethnic and inter-faith harmony can and will be heard in a political and social environment that fosters mutual respect and dialogue.
There is however one caveat. Peace and harmony in society requires peace and harmony at home. The divisions and animosity between different religions and ethnicities at large are reflected in divisions and animosity within faith groups.
Tolerance, mutual respect and dialogue starts in one's own community and its message is as credible as one practices it without exception. That probably requires a redefinition of the concept of absolute truth. That's a tough order, but no one claims that ensuring that a peaceful and harmonious existence and future would be easy. It also is a litmus test of one's sincerity.
Edited version of remarks made at the Inter-Religious Organization Singapore, 1 October 2018