US and Russia decide for Europe
Surprisingly, but despite the tough political confrontation two world superpowers: the US and Russia have much in common. They very often behave the same way. This is particularly evident in political and military spheres. Their main common feature that usually threatens the smaller states is absolute autonomy in their actions while achieving the status of "superstate".
The rest of the world becomes a hostage of Russia's and the US' decisions and policies. Unfortunately, today the role of "hostage" has gone to Europe. It is Europe who has to change its mind and abandon traditional values, review its policies and even plans for further development.
One example is rising defense spending by both sides that has lead to the parallel European response.
Russia increased its military spending last year by 7.5 percent to $66.4 billion. The United States in its turn remained the leader, accounting for 36 percent of all military spending in the world, according to the SIPRI report. In 2015, Washington increased its defense expenditure 2.4 percent to $596 billion. As a result European NATO states have to declare the planning rise of their military spending for the first time in nearly a decade.
Another recent example that shows existing dependence on each other's steps is a grandiose Russia's military parade in Moscow on May 9, 2016. It was held to demonstrate Russia's military power and its new defense capabilities. The US was also not left out: over 1400 soldiers and 400 vehicles displayed their "dynamic presence" in Europe during Dragoon Ride II. Dragoon Ride is a 2,200-kilometer trek from Germany to Estonia, en route to Saber Strike 16. This convoy will continue through Poland, Lithuania, Latvia and finally ending in Estonia.
U.S. units about to take part in the Saber Strike training exercise in the Baltic countries in June on Friday started a vehicle road. A column of US tanks and vehicles maneuver through smoke and dust to demonstrate Russia the US's power and resolve.
Such demonstrations of superiority and military might stir up the situation in Europe and divide people into those who support militarization of the region and those who strongly oppose. It should be said that anti-NATO moods manifestation become the integral part of any NATO's large event as well as anti-Russia rhetoric accompanies any Moscow's actions. A member of a group of Czech and Slovakian soldiers opposed to NATO, described the US soldiers as "aggressors, killers and occupiers" as Dragoon Ride II paraded through the country over the weekend. As well as Russia was harshly criticized by Media for excessive aggressiveness.
Europe turned to be between two sides, and each of them is not supposed to back down. They play cat-and-mouse with smaller countries and do not care about other states' interests. Smaller countries such as Slovakia, Czech Republic, Latvia, Lithuania, Estonia and others look at the US military raid on Europe as if it is normal. While European security first of all is a matter of Europeans themselves.
But Russia and the US ignore the opinion of others, considering their action as the only right steps and do not leave other countries chance to choose its own path.
US-Afghan Peace Deal: Beneficial for Pakistan's National Security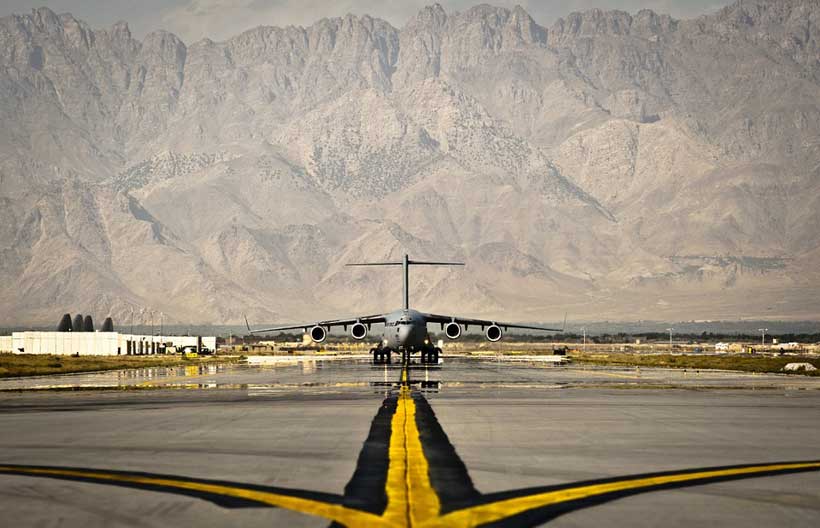 In late February finally a peace agreement was signed between United States and the Taliban that sets a timetable for the withdrawal of the US troops from Afghanistan. The negotiations that led to the deal were long and apprehensive due to various turn of events. Pakistan played the most crucial role in the Afghan peace process, which includes getting the Taliban and some of its senior figures to the negotiating table. Finally Pakistan's longstanding calls for negotiations with Taliban have been vindicated. For years instability and conflict in Afghanistan had led to more cross border terrorism, more refugee flows and increase in drug trade which has been huge trouble for Pakistan. Hence Peace and stability in Afghanistan is essential for the national security of Pakistan because both the states share borders.
Due to its strategic location and being the main stakeholder, Pakistan had an important role to play in this peace agreement. The first priority of Pakistan was peaceful Afghanistan because peace and stability in Pakistan is profoundly connected to peaceful Afghanistan. The Durand line is a 2640km border between Afghanistan and Pakistan, this lengthy border has posed major difficulties for Pakistan mostly pertaining to controlling the infiltration of terrorists. If an understanding is reached between the Afghan Taliban and the Afghan government, it will restrain the growth of terrorism not only within Afghanistan but will also keep it from spreading towards Pakistan. This can ensure better security for Pakistan's north western border along Afghanistan. Therefore a peaceful Afghanistan is in the best interest of Pakistan.
No other regional state has suffered as much from persistent Afghan warfare in the last three decades as Pakistan. The human and the material cost of the current war has been exceptionally grave. Therefore Pakistani policy makers have been constantly trying to secure a power sharing deal between the Taliban and other Afghan groups. Moreover Pakistani interests are best served by a relatively stable government in Kabul which is not hostile towards Pakistan. A friendly government in Kabul secures Pakistan's western border from encroachment by India or Indian proxies and serves the dual function of forcing a de facto recognition of the Durand Line (the border between Pakistan and Afghanistan) by the central Afghan government, something which successive Afghan governments have refused to do and which have aroused fears in Pakistan tracing back to the country's birth.
Apart from that an inclusive peace settlement in Afghanistan will pave the way for the repatriation of nearly 1.9 million registered and one million undocumented Afghan refugees from Pakistan. The presence of these refugees has incurred grave economic, security and social cost for the country in the last three decades. Approximately 60% of the Afghan refugees live in the rural areas and 40% live in the refugee camps. Moreover the progress in the Afghan peace process will also allow its army and paramilitary greater ability to fight domestic insurgency and terrorism.
It is also important for Pakistan to counter India's influence in Afghanistan. Its influence in the country has grown over the years in the garb of providing economic and developmental aid. Its ultimate purpose has been to increase its military influence so that it can play bigger political role in Afghanistan. For years Indian trained militants have been causing unrest in Pakistan. Hence all these factors pose a direct threat to the security of Pakistan and also its interest in Afghanistan. This peace agreement will help decrease India's influence in Afghanistan. Pakistan hopes to regain the lost trust by working for the interest of both the states and ultimately to persuade Afghanistan to sideline India.
Terrorism has been the biggest threat to the national security of Pakistan and instability in Afghanistan is the huge reason behind it. Even though Pakistan has been actively fighting against the terrorism on the front-line, it is also the most affected one. Afghan war in 1970's lead to a number of challenges for Pakistan such as religious extremism, influx of Afghan refugees etc. that resulted in causing many security problems for Pakistan. Hence through its ongoing efforts in Afghan peace process, Pakistan will be able to find prospects of peace on its own soil as well.
In order to ensure its national security it is necessary for Pakistan to have a more stable and secure neighbor. Only then Pakistan would be able to tackle its internal and external security challenges. Even in future Pakistan aims to play a constructive role in the Afghan peace process as many of our aspirations for security and prosperity depends upon peaceful Afghanistan with stable government.
U.S. Containment Policy towards China: Threats to Security in South Asia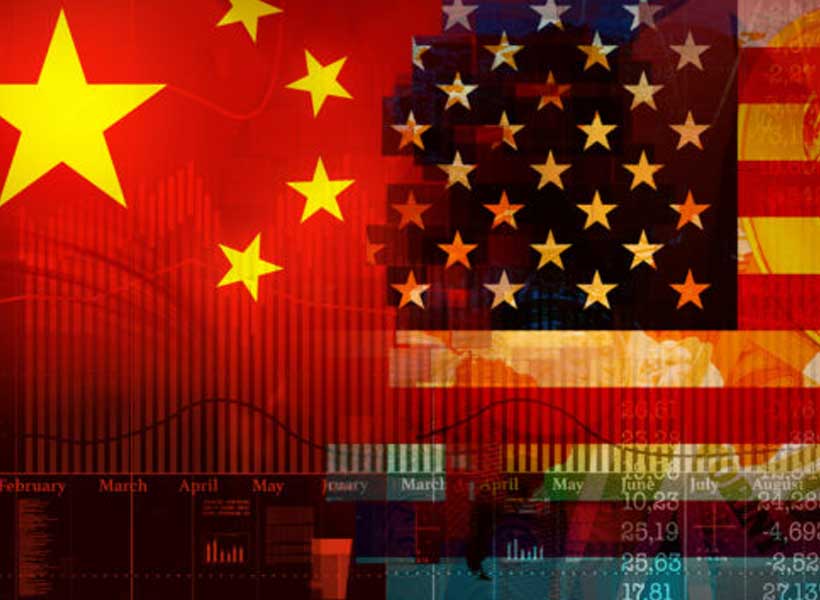 "The Future of Politics will be decided in Asia and the United States will be right at the centre of the action"-Hillary Clinton
South Asian region is home to a large population that faces multiple internal and external problems. The biggest challenge for South Asia as opined by various writers is peace and security. Former Advisor to PM on Foreign Affairs Sartaj Aziz emphasized on the need for South Asian political leadership to develop a clear narrative on security issues which are a great hindrance to the peaceful development and stability of the states of the region. Internally regional states have been experiencing instability, underdevelopment, poverty, corruption, illiteracy, sectarian conflicts, terrorism, and many other problems. Externally the involvement of foreign powers also remains a big source of tensions throughout the region. Particularly, when it comes to the US-China relations and their security policies in South Asia which mostly revolve around three major factors i.e. human rights, trade, and security. Both Washington and Beijing have contending worldviews which lead them to the divergence of opinions concerning security interests in South Asia. However, an interesting fact to note is that on one hand United States considers China as a staunch adversary and on the other hand, they are major trade and business partners worth $737.1 billion during 2018 and worth $559 billion during 2019. Furthermore, the US introduced the policy of "Rebalancing or Pivot to Asia" which is considered as part of a greater strategy of containment of China. Beijing's fast economic growth compelled the US, being a dominant power, to introduce a new policy that aims to contain the increasing Chinese influence in Asia via looking over the changing global economic, political, financial structures of the world. In this regard, Washington has been trying to engage with more nations in the South Asian region particularly India and Pakistan.
For containing Beijing, Washington adopts a two-pronged policy based on hard and soft power, United States has historically been involved in the South Asian region owing to multiple reasons such as Soviet invasion of Afghanistan, India-Pakistan nuclear tests, 9/11 incident, Washington-Delhi rapprochement, and above all for the containment of China. The rise of Beijing compelled the United States to engage deeply with South Asian nations to limit Chinese influence and engagement, particularly with Delhi to create a balance of power in the region. In this regard, the Chinese factor became the major reason for Washington to make India an important trade and investment partner. In addition to this, increasing strategic significance of the Indian Ocean with growing Chinese presence worried the US. The ocean provides direct access to the oil-rich Persian Gulf. As for Chinese policy concern toward the US, it pledges to opt the policy of hedging i.e. two contradictory policy directions simultaneously being pursued, which in this case are: balancing and engagement. On one hand the state maintains a strong military, builds and strengthens alliances, while on the other hand it builds trade networks, increases diplomatic links, and creates multilateral frameworks. Hence, China projects soft power through Belt and Road Initiative (BRI) and tries to make more alliances. Moreover, China aims at changing the global structure in which the US has a dominant position through political, economic, and financial structures of the world. Moreover, Beijing particularly aspires to be the regional hegemon particularly in South Asia because of its near abroad and first testing ground for success of BRI project to become successful globally.
While the growing Indo-US nexus has posed serious threats to the security of the South Asian region. Pakistan, being a strategically important nation, could best serve American interest through being a part of American policies and actions in which Afghan issue and BRI keep much importance. Also, Washington keeps an attentive eye over Afghanistan and Iran in the region for limiting Chinese influence therefore it doesn't want Iran and Afghanistan draw closer to China by being part of BRI. China and Iran share cordial relations but American sanctions over Iran create restrictions for Beijing to engage with Tehran for trade and other exchange of goods. Presence of the US forces in Afghanistan, after 9/11, has worsened the security condition of the region. Because of this South Asian region has become fragile giving birth to multiple terrorist elements such as ISIS, Al-Qaeda, and Taliban rendering the region unstable and fragile. Moreover, Washington's support for the Indian-led transport corridor project under development in Iran and Afghanistan results in growing Indian influence and involvement in both the countries. Resultantly Delhi misuses its influence and involvement in both states against Pakistan and carries out terrorist activities on Pakistan's soil as is evident from the arrest of an Indian spy Kulbhushan Jadhav, who entered Balochistan, one of the provinces of Pakistan, from Iran with malicious aim of carrying out terrorist activities. Therefore, all these acts of Washington to contain Beijing in South Asia gives birth to many security concerns in the region. Such as increasing interstate tensions between nuclear-armed neighbors India and Pakistan, insurgency, violent conflicts, and security problems ranging from militancy to organized crime which makes it more complex and insecure.
Measures taken by the Baltic States are insufficient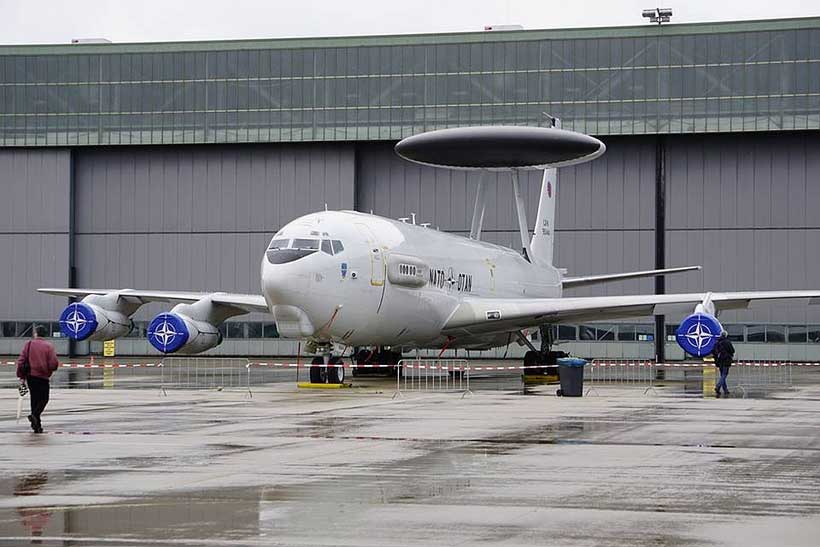 The Ministers of Foreign Affairs of NATO met on April, 2 in the midst of an unprecedented pandemic. Though they expressed the deepest sympathies with all the victims of the Coronavirus disease, NATO continues to do its part.
The organization tries to kill two birds with one stone. On the one hand, Commander, U.S. European Command, Gen Tod D. Wolters commented that linked exercises to Defender-Europe 20 in the Baltic States, along with a number of other planned events, were cancelled. On the other hand, NATO's enhanced Forward Presence Battlegroups in Latvia and Lithuania continue training together with national troops putting military at risk of COVID 19 infection.
Thus, NATO's enhanced Forward Presence Battlegroup in Latvia in March completed two exercises, CRYSTAL ARROW and IRON SPEAR, demonstrating its ability to effectively work together on the battlefield. It is difficult to imagine how soldiers practiced social distancing while being in tanks. It looks as if NATO and local military authorities try to reassure the population and the military and convince them of the absence of threat.
The more so, it was reported that NATO eFP units from Norway (the Telemark Battalion) together with US JTAC's and M-1 Abrams tanks (1-9 CAV) conducted on March 25 Combined Arms Live Fire Exercise (CALFEX) on the Pabrade training grounds. The focus was to maintain combat readiness and perform complex training as part of the NATO mission to Lithuania. At the same time the battalion confirmed last week that 24 troops had tested positive for the coronavirus. NATO conducts exercises in the Baltic States despite COVID 19 spread among troops.
In spite of this fact, NATO remains active openly demonstrating its ability of collective defence against threats. Though the nature of threats has changed drastically, NATO showed flexibility only in words. Apparently, NATO and the U.S. in particular is not going to give up its policy in the region. The U.S. cannot allow NATO to give up the idea of making Europe a battlefield in case of conflict with Russia.
As for the Baltic States' authorities, they should realize that the presence and ongoing activity of NATO Battlegroups on their territory poses a real threat to the region, though today it is not military.
NATO enhanced Forward Presence keeps its promise to the Baltic States. And what about the promises Baltic authorities gave to their own people?