What is Germany's current role within the EU and in the global economic system? Which game is it playing? These are questions which cannot be answered in an unambiguous and simplistic way, as often happens today.
First and foremost, we shall wonder whether Germany is the cause or the solution of the European political and financial crisis.
Certainly, the current negative economic situation in the EU comes at a time when global financial markets are losing confidence in Greece's ability to repay its debts.
The contagion of mistrust forces also other peripheral nations, but certainly not Germany, to seek bailouts of their sovereign debt in the framework of the international community, namely the EU itself and the International Monetary Fund (IMF).
It is the time when – as was the case in the Toronto G20 Summit of June 2010 – the absolute priority of fiscal consolidation, and hence of the squeeze on public spending, is set.
However, if we make an in-depth analysis, we realize that financial deregulation and the lowering of interest rates have been the primary causes of the Eurozone crisis.
It was precisely the new availability of funding from banks – as also happened in the United States – to excessively stimulate consumption and generate a series of financial "bubbles", especially real estate ones, which apparently increased tax revenues and hence public spending. Those bubbles, however, quickly deflated and burst out, thus creating a structural imbalance which today makes the difference between Germany and the EU "peripheral" countries.
It is also worth recalling that the Euro introduction made the intra-European banking exchanges increase by 40%, with a relative increase in real estate and commodity prices.
Too much credit and at low interest rates "doped" both South European consumers and their governments.
Nevertheless, in the current crisis situation, the EU central countries and Germany, in particular, have maintained a greater competitive margin, mainly resulting from the relatively low wage growth.
Hence, also in the recent crisis, Germany could increase its exports to the EU peripheral countries, while its banks lent money to the EU marginal countries for them to buy German goods and services.
Therefore Germany must be seen both as the cause and the solution of the economic depression of the Euro zone peripheral countries.
However is Germany currently suffering from an invisible crisis, as some analysts note?
Even in this case, the issue is more complex than it may seem.
It is worth noting that Germany is the fourth world economy and the G20 third largest exporter. It depends on its export economy as Saudi Arabia depends on oil sales.
Currently German exports account for 45.7% of the country's GDP. Therefore Germany is forced to face the imbalances and liquidity crisis of the countries buying German goods and services.
However, are the strategies adopted so far by Germany to support and stabilize its growth through exports still sustainable?
This raises some doubts in my mind.
Furthermore, all the traditional exporting countries, such as China, Russia, Saudi Arabia and South Korea, are in crisis.
Hence Germany could press ever more with its exporting model, thus preserving the EU as a free trade area, but fiercely competing with the European peripheral countries, which also live on exports and would see the German economy burn up the land under their feet, as currently already happens in many sectors.
We experienced so also with the 2008 crisis: the recession made the sovereign debt of many EU peripheral countries unmanageable and Germany, as net creditor, has always required public spending cuts and a quick repayment of the loans granted.
However, while Germany holds most of European debt securities, and particularly of the countries under crisis, if the South European economies collapse (and this possibility cannot be still ruled out) Germany will no longer have a sufficiently large market for its exports, because it cannot offset the losses in Europe with the corresponding increase in exports to China, the rest of Asia or the Arab countries – all nations which, at different levels, are recording an economic downturn.
Hence if Germany stimulates the growth of the Euro zone which owes money to it, the debt of the EU peripheral countries will increase. However, if the debt owed to Germany by the countries already in crisis rises, the latter will experience a very severe banking crisis and a possible default on their sovereign debt.
This adds to an unemployment rate which, in various ways, amounts to 20% in Southern Europe – a rate similar to the one recorded during the Great Depression in the United States.
Hence, against this background, the German economy cannot shrink up to making impossible to preserve the German export economy model also in the EU "economic locomotive".
Furthermore, in this situation, the South European countries in financial crisis could not even replace Germany as to exports.
A productive and financial trap of which it is extremely hard to get out.
Moreover Germany has no interest in changing its development model.
It is the model which has produced all German comparative advantages since the introduction of the single currency.
Today the signs of the German crisis, which Germany will project onto the whole EU, are already evident.
The foreign market share for the "made in Germany" products is falling and the return on investment has declined. Many German companies are lowering prices to preserve their traditional market share.
If Germany shifts from an export economy to a productive system linked to the internal market growth, the German high savings rate, which allowed the companies' technological upgrading, will no longer be possible.
France, for example, is no longer the first EU market for the goods produced in Germany.
In 2015 German exports to China fell by 4%.
Some German exports to the United States are increasing (19%), but the US market share cannot be a substitute for a long period of time.
Currently also the United States are a low-growth country and the US savings are increasing.
On average, the US economic crisis cycle is approximately seven years – hence we shall expect that, in a year or two, the North American market will tend to shrink again.
Therefore the bubble-boost cycle is now embedded in the US economy.
Incidentally, this should make us rethink – in a new way – about Marx's theory of the inevitability of capitalist crises.
Furthermore, as already mentioned, the return of capital on investment in Germany is ever lower.
Over the last two years, the large German groups have seen a drop in the profitability of the capital employed from 13% to 3%.
Moreover the prices throughout the Euro zone are declining.
Last January prices decreased by an average 3% and the downward trend of average prices is increasingly evident and stable.
Hence, if Germany were to fall into recession, the German solution will likely be to quickly recover the Southern Euro zone's debt, even with some discounts, and then fiercely eradicate competition from other EU exporting countries, also with unfair or dangerous business practices.
It is worth recalling that the German exposure to Italian banks amounts to 120 billion euro and our credit institutions have a share of non-performing loans (NPL) exceeding 17%.
In absolute terms, the German exposure to Italian banks alone is worth 3% of its GDP.
Hence how long will the German patience last in a phase of economic crisis?
It is also worth considering that this year the Commerzbank profit has fallen by 52%, while Deutsche Bank has recorded a fall in profit by 58%, with a German banking system which has as many as 41.9 trillion derivatives entered in the budget.
It is worth recalling that if Deutsche Bank collapses, the Euro will follow suit.
Moreover, if Germany "bails out" Deutsche Bank, everybody will note the different treatment reserved for the German credit institutions compared to the Greek banks.
It would be a sort of "anything-goes attitude" inside the Euro and the EU proclamations would turn into all talk and no action, as well as window dressing which serves no purpose.
If the German banks (and not just Deutsche Bank) are bailed out by the government, the German debt/GDP ratio will rise from 71% to 110%.
There would be no more room for preaching on austerity by Germany, which could not but accept the Italian, Spanish, Greek and Portuguese debt "overshooting".
It is worth noting that Deutsche Bank funds most of German exports – hence, if it collapses, the German economy will soon fall into a severe crisis.
Therefore, the following can be predicted: if Germany falls into recession, the first reaction will probably be to quickly recover credits from the Euro zone and then follow a scorched-earth approach as to exports in the rest of Europe.
On the contrary, if Germany succeeds in "standing fast", it will have every interest in refinancing the Southern Euro zone for it to buy its goods.
In any case, however, the EU situation is neither good nor stable and, in the future, we shall see to what extent the single currency will hold firm or whether Germany, or even Italy, will try to exit from the Euro in one way or the other.
A bio-based, reuse economy can feed the world and save the planet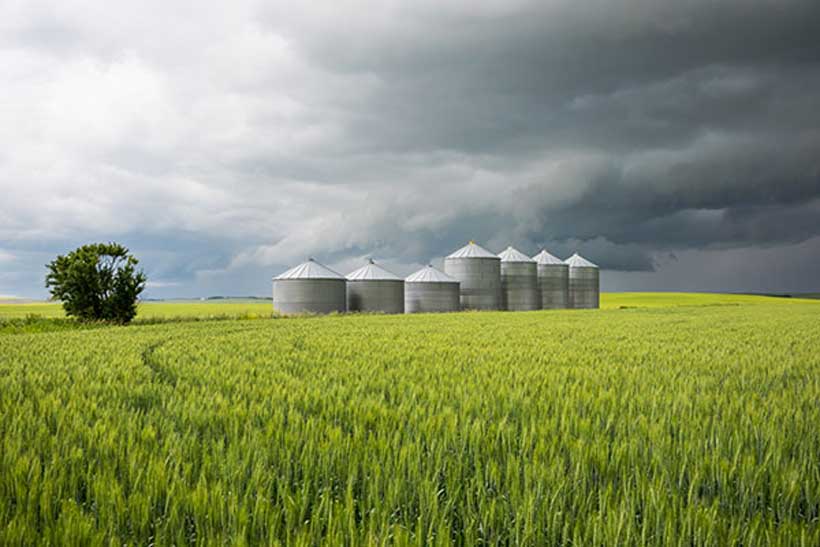 Transforming pineapple skins into product packaging or using potato peels for fuel may sound far-fetched, but such innovations are gaining traction as it becomes clear that an economy based on cultivation and use of biomass can help tackle pollution and climate change, the United Nations agriculture agency said on Friday.
A sustainable bioeconomy, which uses biomass – organic materials, such as plants and animals and fish – as opposed to fossil resources to produce food and non-food goods "is foremost about nature and the people who take care of and produce biomass," a senior UN Food and Agriculture Organization (FAO)  official said at the 2018 Global Bioeconomy Summit in Berlin, Germany.
This means family farmers, forest people and fishers, who are also "holders of important knowledge on how to manage natural resources in a sustainable way," she explained.
Maria Helena Semedo, FAO Deputy Director-General for Climate and Natural Resources, stressed how the agency not only works with member States and other partners across the conventional bioeconomy sectors – agriculture, forestry and fisheries – but also relevant technologies, such as biotechnology and information technology to serve agricultural sectors.
"We must foster internationally-coordinated efforts and ensure multi-stakeholder engagement at local, national and global levels," she said, noting that this requires measurable targets, means to fulfil them and cost-effective ways to measure progress.
With innovation playing a key role in the bio sector, she said,  all the knowledge – traditional and new – should be equally shared and supported.
Feeding the world, saving the planet
Although there is enough food being produced to feed the planet, often due to a lack of access, estimates show that some 815 million people are chronically undernourished.
"Bioeconomy can improve access to food, such as through additional income from the sale of bio-products," said Ms. Semedo.
She also noted its potential contribution to addressing climate change, albeit with a warning against oversimplification.
"Just because a product is bio does not mean it is good for climate change, it depends on how it is produced, and in particular on much and what type of energy is used in the process," she explained.
FAO has a longstanding and wide experience in supporting family farmers and other small-scale biomass producers and businesses.
Ms. Semedo, told the summit that with the support of Germany, FAO, together with an international working group, is currently developing sustainable bioeconomy guidelines.
Some 25 cases from around the world have already been identified to serve as successful bioeconomy examples to develop good practices.
A group of women fishers in Zanzibar are producing cosmetics from algae – opening up a whole new market with sought-after niche products; in Malaysia, a Government programme supports community-based bioeconomy; and in Colombia, a community is transforming pineapple skins into biodegradable packaging and honey into royal jelly – and these are just a few examples of a bioeconomy in action.
"Together, let's harness the development for sustainable bioeconomy for all and leave no one behind," concluded Ms. Semedo.
Belarus: Strengthening Foundations for Sustainable Recovery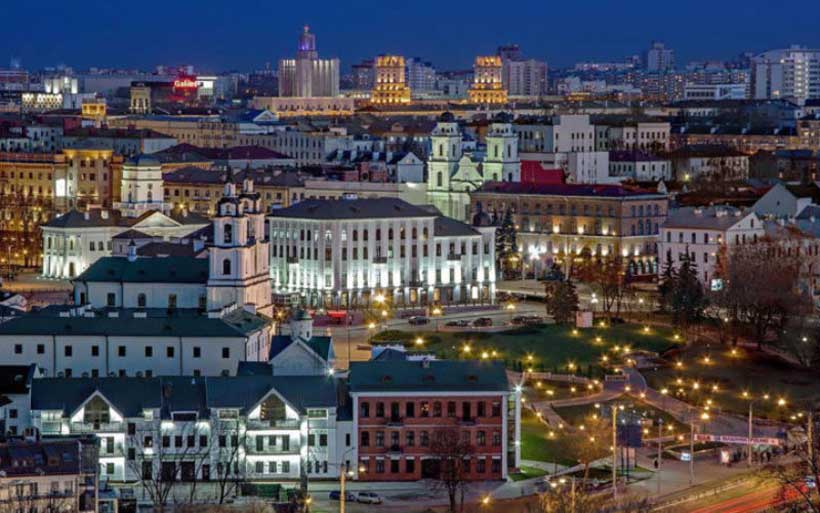 The speed of economic recovery has accelerated in early 2018, but the foundations for solid growth need to be strengthened, says the latest World Bank Economic Update on Belarus.
The economic outlook remains challenging due to external financing needs and unaddressed domestic structural bottlenecks. Improved household consumption and investment activity, along with a gradual increase in exports, will help the economy to grow, but unlikely above three percent per annum over the medium term.
"The only way for ordinary Belarusians to have better incomes in the long run is to increase productivity, which requires structural change. While macroeconomic adjustment has brought stability, only structural change will bring solid growth to the country," said Alex Kremer, World Bank Country Manager for Belarus. "Inflation has hit a record low in Belarus, driving the costs of domestic borrowing down. However, real wages are now again outpacing productivity, with the risks of worsening cost competitiveness and generating cost-push inflation."
A Special Topic Note of the World Bank Economic Update follows the findings of the latest World Bank report, The Changing Wealth of Nations 2018, which measures national wealth, composed of produced, natural, and human capital, and net foreign assets. Economic development comes from a country's wealth, especially from human capital – skills and knowledge.
"Belarus has a good composition of wealth for an upper middle-income country. The per capita level of human capital exceeds both Moldova and Ukraine. However, the accumulation of physical capital has coincided with a deterioration in the country's net foreign asset position," noted Kiryl Haiduk, World Bank Economist. "Belarus needs to rely less on foreign borrowing and strengthen the domestic financial system, export more, and strengthen economic institutions that improve the efficiency of available physical and human capital."
Since the Republic of Belarus joined the World Bank in 1992, lending commitments to the country have totaled US$1.7 billion. In addition, grant financing totaling US$31 million has been provided, including to programs involving civil society partners. The active investment lending portfolio financed by the World Bank in Belarus includes eight operations totaling US$790 million.
Economic Growth in Africa Rebounds, But Not Fast Enough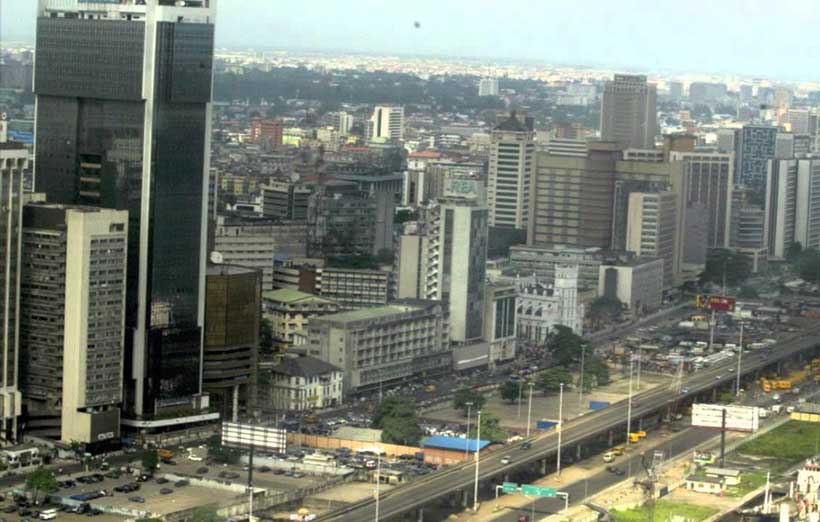 Sub-Saharan Africa's growth is projected to reach 3.1 percent in 2018, and to average 3.6 percent in 2019–20, says Africa's Pulse, a bi-annual analysis of the state of African economies conducted by the World Bank, released today.
The growth forecasts are premised on expectations that oil and metals prices will remain stable, and that governments in the region will implement reforms to address macroeconomic imbalances and boost investment.
"Growth has rebounded in Sub-Saharan Africa, but not fast enough. We are still far from pre-crisis growth levels," said Albert G. Zeufack, World Bank Chief Economist for the Africa Region. "African Governments must speed up and deepen macroeconomic and structural reforms to achieve high and sustained levels of growth."
The moderate pace of economic expansion reflects the gradual pick-up in growth in the region's three largest economies, Nigeria, Angola and South Africa. Elsewhere, economic activity will pick up in some metals exporters, as mining production and investment rise. Among non-resource intensive countries, solid growth, supported by infrastructure investment, will continue in the West African Economic and Monetary Union (WAEMU), led by Côte d'Ivoire and Senegal. Growth prospects have strengthened in most of East Africa, owing to improving agriculture sector growth following droughts and a rebound in private sector credit growth; in Ethiopia, growth will remain high, as government-led infrastructure investment continues.
"For many African countries, the economic recovery is vulnerable to fluctuations in commodity prices and production," said Punam Chuhan-Pole, World Bank Lead Economist and the author of the report.  "This underscores the need for countries to build resilience by pushing diversification strategies to the top of the policy agenda."
Public debt relative to GDP is rising in the region, and the composition of debt has changed, as countries have shifted away from traditional concessional sources of financing toward more market-based ones. Higher debt burdens and the increasing exposure to market risks raise concerns about debt sustainability: 18 countries were classified at high-risk of debt distress in March 2018, compared with eight in 2013.
"By fully embracing technology and leveraging innovation, Africa can boost productivity across and within sectors, and accelerate growth," said Zeufack.
This issue of Africa's Pulse has a special focus on the role of innovation in accelerating electrification in Sub-Saharan Africa, and its implications of achieving inclusive economic growth and poverty reduction. The report finds that achieving universal electrification in Sub-Saharan Africa will require a combination of solutions involving the national grid, as well as "mini-grids" and "micro-grids" serving small concentrations of electricity users, and off-grid home-scale systems. Improving regulation of the electricity sector and better management of utilities remain key to success.