Muhammad Ali, one of the greatest athletes of all time
Muhammad Ali, the silver-tongued boxer and civil rights champion who famously proclaimed himself "The Greatest" and then spent a lifetime living up to the billing, is no more after a 32-year battle with Parkinson's disease. Muhammad Ali, revered as one of the greatest boxers of all time, has died at the age of 74.
Muhammad had suffered for three decades from Parkinson's, a progressive neurological condition that slowly robbed him of both his legendary verbal grace and his physical dexterity. A funeral service was held in his hometown of Louisville, Kentucky.
The man who could float like a butterfly and sting like a bee, dazzle the world of heavyweight boxing at the height of the sport's golden era, and stand against war and injustice in America, is in our memories. His daughter Rasheda said that the legend was "no longer suffering," describing him as "daddy, my best friend and hero" as well as "the greatest man that ever lived."
While some debate remains over whether he was the greatest heavyweight to ever enter the ring, boxing historians unanimously agree he was the greatest entertainer the sport ever produced.
Born Cassius Marcellus Clay on Jan. 17, 1942 in Louisville, Kentucky, to middle-class parents, Ali started boxing when he was 12, winning Golden Gloves titles before heading to the 1960 Olympics in Rome, where he won a gold medal as a light heavyweight. He changed his name to Muhammad Ali in 1964 after converting to Islam.
He was diagnosed with Parkinson's disease in 1984, at the age of 43
Achievements and controversies
The first boxer to win the world heavyweight title three times, Ali's exemplary skills in the boxing ring, colorful trash-talking and historic fights against some of the toughest fighters of all time ensured his place as an immortal icon of the sport. "Float like a butterfly, sting like a bee," was one of many phrases Ali used to describe what he could do in the ring, while "I am the greatest" was a common catchcry. His vanquished foes included George Foreman, Joe Frazier and Sonny Liston. His road to immortality began at amateur level, after he was snapped up by a policeman come gym manager to take up boxing to arrest his aggressive behavior. The rising star soon turned professional and won 19 successive bouts — 15 by knockout — before taking on Liston in February, 1964 for the world heavyweight title.
Aged 22, he took on heavyweight champion Sonny Liston in Miami. He won and proclaimed to the world: "I am the greatest!" Ali was the first man to win heavyweight titles three times.
A supremely gifted athlete who excelled in one of the greatest eras of heavyweight boxing, Ali will also be remembered for his quick wit, charismatic turn of phrase and his brave stand against conscription, the Vietnam War and racial inequality. But Ali also proved to be a divisive, polarising figure in America, refusing to be conscripted into the US military in 1967 due to his religious beliefs and opposition to the Vietnam War. His stance against conscription cast him as a left-wing symbol of the anti-establishment movement in America.
Ali successfully defended his title six times, including a rematch with Liston. Then, in 1967, at the height of the Vietnam War, Ali was drafted to serve in the US Army. He'd said previously that the war did not comport with his faith, and that he had "no quarrel" with America's enemy, the Vietcong.
As his profile rose, Ali acted out against American racism. After he was refused services at a soda fountain counter, he said, he threw his Olympic gold medal into a river.
The new champion soon renounced Cassius Clay as his "slave name" and said he would be known from then on as Muhammad Ali — bestowed by Nation of Islam founder Elijah Muhammad. He was 22 years old. The move split sports fans and the broader American public: an American sports champion rejecting his birth name and adopting one that sounded 'subversive' to fanatics.
Ali attended his first Nation of Islam meeting in 1959 and converted to Sunni Islam in 1975. In 1967, he famously refused to fight in Vietnam, citing religious reasons.
Recoiling from the sport's tightly knit community of agents, mafias and promoters, Ali found guidance instead from the Nation of Islam, an American Muslim sect that advocated racial separation and rejected the pacifism of most civil rights activism. Inspired by Malcolm X, one of the group's leaders, he converted in 1963. But he kept his new faith a secret until the crown was safely in hand. That came the following year, when heavyweight champion Sonny Liston agreed to fight Ali. The challenger geared up for the bout with a litany of insults and rhymes, including the line, "float like a butterfly, sting like a bee." He beat the fearsome Liston in a sixth-round technical knockout before a stunned Miami Beach crowd. In the ring, Ali proclaimed, "I am the greatest! I am the greatest! I'm the king of the world."
Even as his health declined, Ali did not shy from politics or controversy, releasing a statement criticizing Republican presidential candidate Donald Trump's proposal to ban Muslims from entering the United States. "We as Muslims have to stand up to those who use Islam to advance their own personal agenda," he said. The remark bookended the life of a man who burst into the national consciousness in the early 1960s, when as a young heavyweight champion he converted to Islam and became an emblem of strength, eloquence, conscience and courage.
Ali was an anti-establishment showman who transcended borders and barriers, race and religion. His fights against other men became spectacles, but he embodied much greater battles. He turned professional shortly afterward, supported at first by Louisville business owners who guaranteed him an unprecedented 50-50 split in earnings. His knack for talking up his own talents — often in verse — earned him the dismissive nickname "the Louisville Lip," but he backed up his talk with action, relocating to Miami to train with the legendary trainer Angelo Dundee and build a case for getting a shot at the heavyweight title.
Recoiling from the sport's tightly knit community of agents, mafias and promoters, Ali found guidance instead from the Nation of Islam, an American Muslim sect that advocated racial separation and rejected the pacifism of most civil rights activism.
Religion and freedom
Inspired by Malcolm X, one of the group's leaders, he converted in 1963. But he kept his new faith a secret until the crown was safely in hand. That came the following year, when heavyweight champion Sonny Liston agreed to fight Ali. The challenger geared up for the bout with a litany of insults and rhymes, including the line, "float like a butterfly, sting like a bee." He beat the fearsome Liston in a sixth-round technical knockout before a stunned Miami Beach crowd. In the ring, Ali proclaimed, "I am the greatest! I am the greatest! I'm the king of the world." "My conscience won't let me go shoot my brother, or some dark skinned people, some poor, hungry people in the mud, for big powerful America, and shoot them for what?" Ali said in an interview. His stand culminated with an April appearance at an Army recruiting station, where he refused to step forward when his name was called. The reaction was swift and harsh. He was stripped of his boxing title, convicted of draft evasion and sentenced to five years in prison.
Ali fought for freedom, justice, equality and religious beliefs. Ali's fiery commentary was praised by antiwar activists and black nationalists and vilified by conservatives, including many other athletes and sportswriters. His appeal took four years to reach the US Supreme Court, which in June 1971 reversed the conviction in a unanimous decision that found the Department of Justice had improperly told the draft board that Ali's stance wasn't motivated by religious belief.
Released on appeal but unable to fight or leave the country, Ali turned to the lecture circuit, speaking on college campuses, where he engaged in heated debates, pointing out the hypocrisy of denying rights to blacks even as they were ordered to fight the country's battles abroad. "My enemy is the white people, not Vietcongs or Chinese or Japanese," Ali told one white student who challenged his draft avoidance.
Toward the end of his legal saga, Georgia agreed to issue Ali a boxing license, which allowed him to fight Jerry Quarry, whom he beat. Six months later, at a sold-out Madison Square Garden, he lost to Joe Frazier in a 15-round duel touted as "the fight of the century." It was Ali's first defeat as a pro. That fight led to one of boxing's and sport's greatest rivalries. Ali and Frazier fought again in 1974, after Frazier had lost his crown. This time, Ali won in a unanimous decision, making him the lead challenger for the heavyweight title. Finally, Ali delivered a historic performance in the ring, knocking out Foreman in the eighth round. The maneuver has been copied by many other champions since.
The third fight in the Ali-Frazier trilogy followed in 1975, the "Thrilla in Manila" that is now regarded as one of the best boxing matches of all time. Ali won in a technical knockout in the 15th round. Ali successfully defended his title until 1978, when he was beaten by a young Leon Spinks, and then quickly took it back. He retired in 1979, when he was 37. The following year, Ali was diagnosed with Parkinson's disease.
Health and travel
Even as his health gradually declined, Ali — who switched to more mainstream branches of Islam — threw himself into humanitarian causes, traveling to Lebanon in 1985 and Iraq in 1990 to seek the release of American hostages. In 1996, he lit the Olympic flame in Atlanta, lifting the torch with shaking arms. With each public appearance he seemed more feeble, a stark contrast to his outsized aura. He continued to be one of the most recognizable people in the world.
He traveled incessantly for many years, crisscrossing the globe in appearances in which he made money but also pushed philanthropic causes. He met with presidents, royalty, heads of state, the Pope. He told "People" magazine that his largest regret was not playing a more intimate role in the raising of his children. But he said he did not regret boxing. "If I wasn't a boxer, I wouldn't be famous," he said. "If I wasn't famous, I wouldn't be able to do what I'm doing now."
In 2005, President George W. Bush honored Ali with the Presidential Medal of Freedom, and his hometown of Louisville opened the Muhammad Ali Center, chronicling his life but also as a forum for promoting tolerance and respect.
Divorced three times and the father of nine children — one of whom, Laila, become a boxer — Ali married his last wife, Yolanda "Lonnie" Williams, in 1986; they lived for a long time in Berrien Springs, Michigan, then moved to Arizona.
In recent years, Ali's health began to suffer dramatically. There was a death scare in 2013, and last year he was rushed to the hospital after being found unresponsive. He recovered and returned to his new home in Arizona. In his final years, Ali was barely able to speak. Asked to share his personal philosophy with NPR in 2009, Ali let his wife read his essay: "I never thought of the possibility of failing, only of the fame and glory I was going to get when I won," Ali wrote. "I could see it. I could almost feel it. When I proclaimed that I was the greatest of all time, I believed in myself, and I still do."
An all-time boxing great and one of sport's most charismatic entertainers, Muhammad Ali leaves behind a legacy of thrilling fights, trash talk poetry and taking a stand against inequality and war.
Tributes have poured in for Muhammad Ali, the heavyweight champion boxer who riveted the world with his sporting feats, quick-witted commentary and civil rights activism. Fellow athletes were quick to offer their condolences. "God came for his champion. So long great one," boxer Mike Tyson said on Twitter. "RIP to The Greatest Muhammad Ali, you have given something to boxing that will never be forgotten," tweeted Floyd Mayweather. British boxer Amir Khan, meanwhile, offered "prayers and thoughts". Manny Pacquiao, the Filipino former world champion professional boxer, said the boxing world would benefit from Ali's legacy. "We lost a giant today," said Pacquiai. "Boxing benefited from Muhammad Ali's talents but not nearly as much as mankind benefitted from his humanity." "A part of me slipped away," George Foreman said on Twitter, calling the legendary fellow boxer by his "the Greatest" nickname.
Our hearts are deeply saddened yet both appreciative and relieved that the greatest is now resting in the greatest place.
The power of love: comparison of two romantic relationships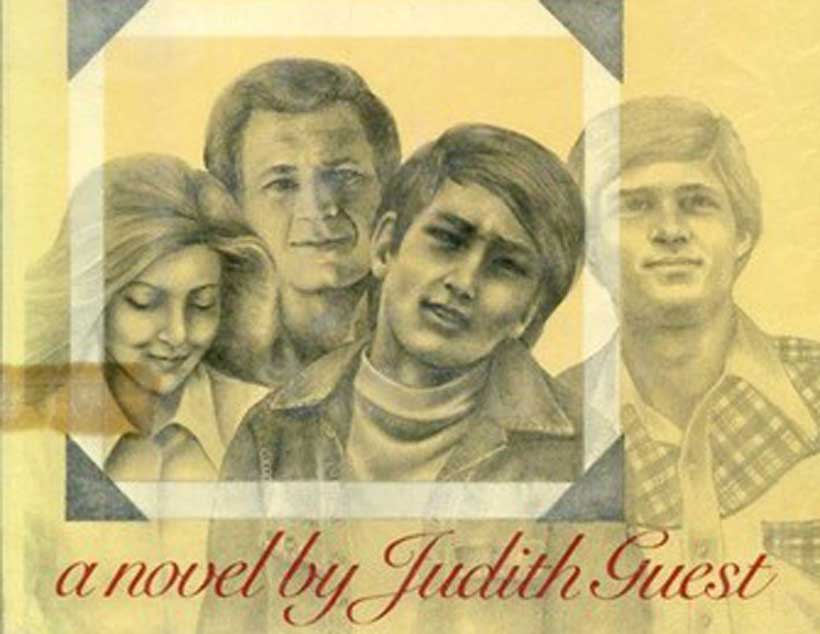 The article illustrates the role of love in two romantic relationships based on two novels. Conrad and Jeanine are the two main characters in "Ordinary People", a novel by Judith Guest [1], and also Don and Rosie have similar roles in "The Rosie Project," which was written by Graeme Simsion. The books were published at different times and were written about different societies and conditions. Although Conrad's relationship with Jeanine and Rosie's friendship with Don have some similarities, their relationships are mostly different. Don and Conrad have various mental disorders. Conrad's problem appeared because of events that happened in his life, but Don's disorder is genetic, and he needed to learn how to communicate with people. The relationship between Conrad and Jeannine helps Conrad to get better and accept that horrible event as the reality of his life. On the other hand, Don has problems with socializing and cannot communicate with women well. Finally, he fell in love with Rosie, and the power of that love caused him to fix his behavioral problem. Rosie and Jeanine's presence and love affected Conrad and Don and helped the two men began to heal considerably.
According to the novels "Ordinary People" and "The Rosie Project," their relationships happened at different times and in different regions. Conrad and Jeannine are younger than Don and Rosie. Naturally, their thoughts and feelings were different from Don and Rosie's. For example, in the first meeting, it seems that Conrad had a positive attitude about Jeannine and just looked for her beauty. The first time when they talked to each other, they had a friendly greeting. After the greeting, Jeannine and her friend turned away, and Conrad walked blindly behind them, down the hall toward history class (Ordinary People, p.21). In contrast, Don, when he first visited Rosie, did not empathize with her. He could not tolerate her differences, and though her lifestyle and characteristics were not familiar to him; then, he found her unsuitable for his Wife Project. For instance, when Rosie said she was a vegetarian, he thought vegetarians and vegans could be incredibly annoying (The Rosie Project, p.51). He also found her smoking inappropriate and criticized her smoking habit; "Smoking is not only unhealthy in itself and dangerous to others in our vicinity, but it is also a clear indication of an irrational approach to life" (The Rosie Project, p.57). In fact, Conrad found Jeanine more attractive at the first meeting, but Don showed no interest in Rosie, and he was agitated when he saw Rosie was completely different than he expected. Moreover, during Conrad and Jeanine's relationship, it can be recognized that they loved each other, and Conrad was a very kind partner to Jeanine. For example, when she talked about her parents and cried, Conrad lifted her chin with his hand and kissed her (Ordinary People, p.200). The events in the novel showed that Conrad always had romantic behavior. Jeanine also had a good agreement with him. For instance, she encouraged him to write the song and notate it. "I love it. Let's notate it, okay? I have got some paper. Here, play it again. It is so lovely and clean" (Ordinary People, p. 245). Conversely, Don was very selfish. He just set his schedules, thought about himself and did not care about Rosie's feelings. In the laboratory, when he was testing the DNA samples for the Father Project, he hurt Rosie's feelings and said, "Presumably, you think it is to initiate a romantic relationship." Rosie answered, "The thought had crossed my mind." Don continued with this sentence, "I am extremely sorry if I have created an incorrect impression. I am not interested in you as a partner. I should have told you earlier, but you are completely unsuitable." Rosie said, "Well, you will be pleased to know I can cope. I think you are pretty unsuitable too" (The Rosie Project, p.125). Consequently, Don and Rosie's relationship was completely different from Conrad and Jeanine's affair. It seemed that it was one-sided love that eventually changed during the relationship.
Finally, at the end of the novel, Conrad and Jeanine's love affair raised their life expectancy and helped them to forget their pasts that had subjected them to terrible events. The author illustrated that they were happy after forming a deep relationship, and portrayed the result of their relationship with the following sentences: "He squeezes her tightly, feeling the sense of calm, of peace slowly gathering, spreading itself within him. He is in touch for good, with hope, with himself, no matter that" (Ordinary People, p.251). Therefore, the presence of Jeanine helped Conrad's mental problem got better and returned to a healthy life. In contrast, Don and Rosie's relationship process was different. They went to New York City, and in the hotel, when Rosie opened the door wearing only a towel, he recognized that she was extremely attractive and fell in love with her (The Rosie Project, p.221). First, Rosie kissed him, and then he kissed her back; again, she responded (The Rosie Project, p.223). When he declared his marriage intention to her, she refused and said, "Don, you do not feel love. You cannot love me" (The Rosie Project, p.269). After that, he began to change his behavior. He thought he should open his life socially to a wider range of people and decided to fix his behavior. In fact, he struggled to solve his communication and empathy problems, which were defining symptoms of the autism spectrum, to win Rosie's love and feeling.
In conclusion, Conrad and Jeanine's relationship in comparison with Don and Rosie's dating have happened at different times, in different places, and involved different situations. Despite the differences, both events lead to similar results. The presence of Jeanine and her love helped Conrad to improve his mental problem. Additionally, when Don fell in love with Rosie, he decided to change and socialize more to obtain Rosie's good impression. The power of love treated Conrad and Don's mental disorders significantly. On the whole, love is a powerful impression and profound feeling that often can help people overcome psychological problems. Research also has shown that individuals can obtain good health and long life via having a romantic relationship, and falling in love also can improve critical mental disorders.
Endnotes:
1. Ordinary people is a novel by Judith Guest that first published in 1976. The novel talks about life of the Jarretts, a typical American family who try to cope with the consequences of two traumatic events.
2.The Rosie Project is a 2013 Australian novel by Australian novelist Graeme Simsion. The novel is the New York Times bestseller book. The novel was written about genetics professor Don Tillman, who struggles to have a serious relationship with women.
Invisible COVID-19 makes systemic gender inequalities and injustices visible
It is no surprise that the Covid-19 epidemic is not gender-neutral in our social world, which requires everything to be sexually consequently halted economic activities and enforced social distance. The gender dimension of the outbreak is very violent and paralyzed, but they are not new and surprising. In fact, the invisible covid19 is hyper-global and largely corporate-driven, with its economic, environmental and social injustices, permanent gender inequality and sexism, severe xenophobia and racism, and new colonialism and marketed mining activity implemented by self-owned financial, political and intellectual elites has made many fault lines visible in our world visible.
In the context of the coronavirus epidemic and other systemic crises, some useful features associated with female leadership, such as knowing their own limits, motivating through transformation, putting people on top of self-praise, humility, focusing on raising others, and empathizing rather than managing others, are more gender-sensitive, egalitarian and human rights. can help improve centered responses. At the very least, the diversity of approaches and experiences in addressing public health and human safety should be an argument for more equal representation of women at all levels of decision-making. This can affect, for example, how parliaments (currently 75% men worldwide) protect and safeguard human rights, how gender-sensitive the measures they take and how they should control their implementation after Covid-19 and how we can build a better future.
The Covid-19 outbreak is not the real cause, but it is a reinforce, enhancer and aggravating of existing discrimination and injustice in our systems and societies, including crushing, using and victimizing women and girls in many areas of daily life. It does not separate viruses, societies and systems. It is not a coincidence that the dominant economic pattern and thinking are constantly exploiting existing gender stereotypes, and that women and girls are constantly underestimating their contribution to the survival of societies by making the care work invisible, worthless, low-paid, and insignificant. Therefore, the fight against corona virus should be comprehensive and systematic. This struggle cannot be limited to the virology plane and cannot be referred to improving health systems; The feminist, human rights-based, intersectional and justice-oriented analysis, based on nationalist and authoritarian austerity and competition policies, is based on human rights, intersectional and justice-oriented analysis, cultural, political, social and economic levels. it should attack discrimination and inequality inside and outside.
Gender experts and feminists are wise to deal with the epidemic in their writings and analysis to begin to transform the way our societies work, the most vulnerable and marginalized groups, especially women and girls, to protect, empower and take advantage of them. it reminds us that we need to use this momentum – and initiatives, resources, research, actions and discourses. They are also making a joint effort to monitor the actions of governments and companies and to impose the responsibility to launch the fundamental changes needed now. This is a gender equality, intersectional and human rights that prioritize people's well-being, participation in decision-making processes and access to basic services and resources, centrally for the responsibilities targeted at the local, national and global level, during and after the Covid-19 outbreak.
Finally, during a terrifying global crisis such as the Covid-19 outbreak, especially to political leadership, to both real leadership examples and failures, and therefore to societies experiencing multiple and intersecting human, economic, social, sanitary and political crises, We witness the need to re-evaluate what qualities we are looking for in leaders who are expected to guide the world after the epidemic, which is radically different from the pre-epidemic world. A series of gender experts and observers, comparing different national responses – and leadership styles – to the coronavirus crisis, is not the debt of female leaders in different countries such as Taiwan, New Zealand and Germany, and female heads of states in some Scandinavian countries, in times of crisis to empathize and diligently. points out that they emphasize that there is power. The success of the epidemic in limiting the worst excesses in their country is even more impressive, given that at the start of the epidemic, only 10 out of 152 elected presidents, and therefore only 7% of all global political leaders, were women. Compare this to the style of a group of male leaders who use the crisis around the world, perhaps the most striking example of Hungary, who use the crisis to speed up authoritarianism and undermine the principle of separation of powers, and resort to the war of blame rather than offering stable crisis management. This shows only what social scientists have previously confirmed at various levels, that is, there are some gender differences in leadership activity.
The Need for Humanitarian Leadership and Global Solidarity during COVID-19
The coronavirus pandemic is a systemic human development crisis, affecting individuals and societies in unprecedented ways. It is also generating new humanitarian needs.
According to UN estimates, half a billion people, or 8% of the world's population, could be pushed into destitution by the year's end, largely due to the pandemic. If so, then the fight against poverty would be set back 30 years. The International Rescue Committee said last week that the virus could cause 1bn infections and 3.2m deaths in 34 fragile states, including Afghanistan and Syria.
The fourth annual Global Report on Food Crises highlights Yemen, the Democratic Republic of the Congo, Afghanistan, Venezuela, Ethiopia, South Sudan, Sudan, Syria, Nigeria and Haiti among the countries most at risk of widespread famines caused by the coronavirus pandemic. According to World Food Programme estimates, the number suffering from hunger could rise from 135 million to more than 250 million.
The International Labour Organization reported last week that almost 1.6 billion informal economy workers (representing the most vulnerable in the labor market)out of a worldwide 2 billion and a global workforce of 3.3 billion are in immediate danger of having their livelihoods destroyed.
COVID-19 has underscored the importance of humanitarian leadership and global solidarity. On April 2, the United Nations General Assembly unanimously adopted a resolution, co-sponsored by 188 nations including Qatar, calling for "intensified international cooperation to contain, mitigate and defeat the pandemic, including by exchanging information, scientific knowledge and best practices and by applying the relevant guidelines recommended by the World Health Organization."
Solidarity is a matter of both morality and long-term vision. Failure to pass this test would leave deep psychological wounds in left-behind countries, paving the way for all manner of extremism and new crises—from pandemics to conflicts—that would threaten everyone. By rallying around science and solidarity today, we will sow the seeds for greater unity tomorrow.
The coronavirus does not respect borders. Nor does it discriminate. It brings into stark view the imperative for humanitarian leadership. This crisis has revealed variations in state capacity to contain the spread of the virus.
Many governments either lack adequate capacity to respond, or in some cases, the necessary political will to provide for their citizens. For example, the most developed countries – those in the very high human development category – have on average 55 hospital beds, over 30 physicians, and 81 nurses per 10,000 people, compared to 7 hospital beds, 2.5 physicians, and 6 nurses in a least developed country.
One can readily imagine that if the COVID-19 response has been dire in the developed countries, it is going to be infinitely more devastating for governments that have only a fraction of the financial and medical resources.
Despite the blockade, the State of Qatar stands out as one of the most actively involved in global humanitarian responses to the COVID-19 pandemic. Qatar has provided significant humanitarian aid to 20 countries so far, including assistance in the field of medical supplies, building field hospitals, and contributing USD 140 million to multilateral organizations working to develop vaccines or ensure the resilience of healthcare in other countries.
To date, Qatar has sent substantial aid to China, Iran, Palestine, Italy, Lebanon, Algeria, Tunisia, Nepal and Rwanda. In addition, the representation mission of the Qatar Red Crescent Society (QRCS) in Turkey has recently distributed supplementary food aid to around 110,000 families at internally displaced persons (IDPs) camps in Idlib and Aleppo Governorates, northern Syria.
In the age of COVID-19, protecting the most vulnerable among us is not just a moral imperative but also an urgent public health objective. The health of one is the health of all.