Muhammad Ali, one of the greatest athletes of all time
Muhammad Ali, the silver-tongued boxer and civil rights champion who famously proclaimed himself "The Greatest" and then spent a lifetime living up to the billing, is no more after a 32-year battle with Parkinson's disease. Muhammad Ali, revered as one of the greatest boxers of all time, has died at the age of 74.
Muhammad had suffered for three decades from Parkinson's, a progressive neurological condition that slowly robbed him of both his legendary verbal grace and his physical dexterity. A funeral service was held in his hometown of Louisville, Kentucky.
The man who could float like a butterfly and sting like a bee, dazzle the world of heavyweight boxing at the height of the sport's golden era, and stand against war and injustice in America, is in our memories. His daughter Rasheda said that the legend was "no longer suffering," describing him as "daddy, my best friend and hero" as well as "the greatest man that ever lived."
While some debate remains over whether he was the greatest heavyweight to ever enter the ring, boxing historians unanimously agree he was the greatest entertainer the sport ever produced.
Born Cassius Marcellus Clay on Jan. 17, 1942 in Louisville, Kentucky, to middle-class parents, Ali started boxing when he was 12, winning Golden Gloves titles before heading to the 1960 Olympics in Rome, where he won a gold medal as a light heavyweight. He changed his name to Muhammad Ali in 1964 after converting to Islam.
He was diagnosed with Parkinson's disease in 1984, at the age of 43
Achievements and controversies
The first boxer to win the world heavyweight title three times, Ali's exemplary skills in the boxing ring, colorful trash-talking and historic fights against some of the toughest fighters of all time ensured his place as an immortal icon of the sport. "Float like a butterfly, sting like a bee," was one of many phrases Ali used to describe what he could do in the ring, while "I am the greatest" was a common catchcry. His vanquished foes included George Foreman, Joe Frazier and Sonny Liston. His road to immortality began at amateur level, after he was snapped up by a policeman come gym manager to take up boxing to arrest his aggressive behavior. The rising star soon turned professional and won 19 successive bouts — 15 by knockout — before taking on Liston in February, 1964 for the world heavyweight title.
Aged 22, he took on heavyweight champion Sonny Liston in Miami. He won and proclaimed to the world: "I am the greatest!" Ali was the first man to win heavyweight titles three times.
A supremely gifted athlete who excelled in one of the greatest eras of heavyweight boxing, Ali will also be remembered for his quick wit, charismatic turn of phrase and his brave stand against conscription, the Vietnam War and racial inequality. But Ali also proved to be a divisive, polarising figure in America, refusing to be conscripted into the US military in 1967 due to his religious beliefs and opposition to the Vietnam War. His stance against conscription cast him as a left-wing symbol of the anti-establishment movement in America.
Ali successfully defended his title six times, including a rematch with Liston. Then, in 1967, at the height of the Vietnam War, Ali was drafted to serve in the US Army. He'd said previously that the war did not comport with his faith, and that he had "no quarrel" with America's enemy, the Vietcong.
As his profile rose, Ali acted out against American racism. After he was refused services at a soda fountain counter, he said, he threw his Olympic gold medal into a river.
The new champion soon renounced Cassius Clay as his "slave name" and said he would be known from then on as Muhammad Ali — bestowed by Nation of Islam founder Elijah Muhammad. He was 22 years old. The move split sports fans and the broader American public: an American sports champion rejecting his birth name and adopting one that sounded 'subversive' to fanatics.
Ali attended his first Nation of Islam meeting in 1959 and converted to Sunni Islam in 1975. In 1967, he famously refused to fight in Vietnam, citing religious reasons.
Recoiling from the sport's tightly knit community of agents, mafias and promoters, Ali found guidance instead from the Nation of Islam, an American Muslim sect that advocated racial separation and rejected the pacifism of most civil rights activism. Inspired by Malcolm X, one of the group's leaders, he converted in 1963. But he kept his new faith a secret until the crown was safely in hand. That came the following year, when heavyweight champion Sonny Liston agreed to fight Ali. The challenger geared up for the bout with a litany of insults and rhymes, including the line, "float like a butterfly, sting like a bee." He beat the fearsome Liston in a sixth-round technical knockout before a stunned Miami Beach crowd. In the ring, Ali proclaimed, "I am the greatest! I am the greatest! I'm the king of the world."
Even as his health declined, Ali did not shy from politics or controversy, releasing a statement criticizing Republican presidential candidate Donald Trump's proposal to ban Muslims from entering the United States. "We as Muslims have to stand up to those who use Islam to advance their own personal agenda," he said. The remark bookended the life of a man who burst into the national consciousness in the early 1960s, when as a young heavyweight champion he converted to Islam and became an emblem of strength, eloquence, conscience and courage.
Ali was an anti-establishment showman who transcended borders and barriers, race and religion. His fights against other men became spectacles, but he embodied much greater battles. He turned professional shortly afterward, supported at first by Louisville business owners who guaranteed him an unprecedented 50-50 split in earnings. His knack for talking up his own talents — often in verse — earned him the dismissive nickname "the Louisville Lip," but he backed up his talk with action, relocating to Miami to train with the legendary trainer Angelo Dundee and build a case for getting a shot at the heavyweight title.
Recoiling from the sport's tightly knit community of agents, mafias and promoters, Ali found guidance instead from the Nation of Islam, an American Muslim sect that advocated racial separation and rejected the pacifism of most civil rights activism.
Religion and freedom
Inspired by Malcolm X, one of the group's leaders, he converted in 1963. But he kept his new faith a secret until the crown was safely in hand. That came the following year, when heavyweight champion Sonny Liston agreed to fight Ali. The challenger geared up for the bout with a litany of insults and rhymes, including the line, "float like a butterfly, sting like a bee." He beat the fearsome Liston in a sixth-round technical knockout before a stunned Miami Beach crowd. In the ring, Ali proclaimed, "I am the greatest! I am the greatest! I'm the king of the world." "My conscience won't let me go shoot my brother, or some dark skinned people, some poor, hungry people in the mud, for big powerful America, and shoot them for what?" Ali said in an interview. His stand culminated with an April appearance at an Army recruiting station, where he refused to step forward when his name was called. The reaction was swift and harsh. He was stripped of his boxing title, convicted of draft evasion and sentenced to five years in prison.
Ali fought for freedom, justice, equality and religious beliefs. Ali's fiery commentary was praised by antiwar activists and black nationalists and vilified by conservatives, including many other athletes and sportswriters. His appeal took four years to reach the US Supreme Court, which in June 1971 reversed the conviction in a unanimous decision that found the Department of Justice had improperly told the draft board that Ali's stance wasn't motivated by religious belief.
Released on appeal but unable to fight or leave the country, Ali turned to the lecture circuit, speaking on college campuses, where he engaged in heated debates, pointing out the hypocrisy of denying rights to blacks even as they were ordered to fight the country's battles abroad. "My enemy is the white people, not Vietcongs or Chinese or Japanese," Ali told one white student who challenged his draft avoidance.
Toward the end of his legal saga, Georgia agreed to issue Ali a boxing license, which allowed him to fight Jerry Quarry, whom he beat. Six months later, at a sold-out Madison Square Garden, he lost to Joe Frazier in a 15-round duel touted as "the fight of the century." It was Ali's first defeat as a pro. That fight led to one of boxing's and sport's greatest rivalries. Ali and Frazier fought again in 1974, after Frazier had lost his crown. This time, Ali won in a unanimous decision, making him the lead challenger for the heavyweight title. Finally, Ali delivered a historic performance in the ring, knocking out Foreman in the eighth round. The maneuver has been copied by many other champions since.
The third fight in the Ali-Frazier trilogy followed in 1975, the "Thrilla in Manila" that is now regarded as one of the best boxing matches of all time. Ali won in a technical knockout in the 15th round. Ali successfully defended his title until 1978, when he was beaten by a young Leon Spinks, and then quickly took it back. He retired in 1979, when he was 37. The following year, Ali was diagnosed with Parkinson's disease.
Health and travel
Even as his health gradually declined, Ali — who switched to more mainstream branches of Islam — threw himself into humanitarian causes, traveling to Lebanon in 1985 and Iraq in 1990 to seek the release of American hostages. In 1996, he lit the Olympic flame in Atlanta, lifting the torch with shaking arms. With each public appearance he seemed more feeble, a stark contrast to his outsized aura. He continued to be one of the most recognizable people in the world.
He traveled incessantly for many years, crisscrossing the globe in appearances in which he made money but also pushed philanthropic causes. He met with presidents, royalty, heads of state, the Pope. He told "People" magazine that his largest regret was not playing a more intimate role in the raising of his children. But he said he did not regret boxing. "If I wasn't a boxer, I wouldn't be famous," he said. "If I wasn't famous, I wouldn't be able to do what I'm doing now."
In 2005, President George W. Bush honored Ali with the Presidential Medal of Freedom, and his hometown of Louisville opened the Muhammad Ali Center, chronicling his life but also as a forum for promoting tolerance and respect.
Divorced three times and the father of nine children — one of whom, Laila, become a boxer — Ali married his last wife, Yolanda "Lonnie" Williams, in 1986; they lived for a long time in Berrien Springs, Michigan, then moved to Arizona.
In recent years, Ali's health began to suffer dramatically. There was a death scare in 2013, and last year he was rushed to the hospital after being found unresponsive. He recovered and returned to his new home in Arizona. In his final years, Ali was barely able to speak. Asked to share his personal philosophy with NPR in 2009, Ali let his wife read his essay: "I never thought of the possibility of failing, only of the fame and glory I was going to get when I won," Ali wrote. "I could see it. I could almost feel it. When I proclaimed that I was the greatest of all time, I believed in myself, and I still do."
An all-time boxing great and one of sport's most charismatic entertainers, Muhammad Ali leaves behind a legacy of thrilling fights, trash talk poetry and taking a stand against inequality and war.
Tributes have poured in for Muhammad Ali, the heavyweight champion boxer who riveted the world with his sporting feats, quick-witted commentary and civil rights activism. Fellow athletes were quick to offer their condolences. "God came for his champion. So long great one," boxer Mike Tyson said on Twitter. "RIP to The Greatest Muhammad Ali, you have given something to boxing that will never be forgotten," tweeted Floyd Mayweather. British boxer Amir Khan, meanwhile, offered "prayers and thoughts". Manny Pacquiao, the Filipino former world champion professional boxer, said the boxing world would benefit from Ali's legacy. "We lost a giant today," said Pacquiai. "Boxing benefited from Muhammad Ali's talents but not nearly as much as mankind benefitted from his humanity." "A part of me slipped away," George Foreman said on Twitter, calling the legendary fellow boxer by his "the Greatest" nickname.
Our hearts are deeply saddened yet both appreciative and relieved that the greatest is now resting in the greatest place.
Coronavirus the Catalyst of Shaping the Global Integrated Space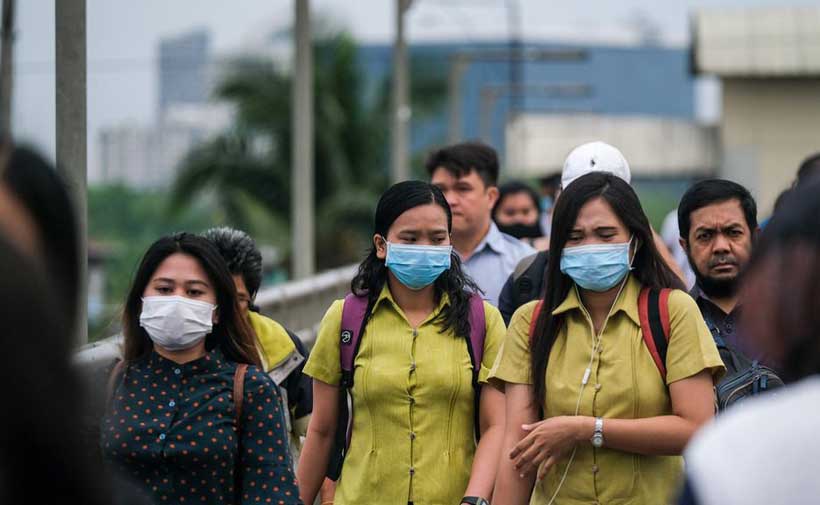 When we look at Earth planet, we see many geographical spaces that have been divided into different puzzles in different forms and formats, and boundaries within national boundaries, ethnic boundaries, ideological boundaries, developed and undeveloped boundaries and thousands of other types of boundaries have divided it. In other words, our integrated world has become a fragmented world through numerous natural and synthetic boundaries, and actors in every geographic space have made extensive efforts to prevent competitive strategies and sometimes with preventing collaborative and interactive strategies with other spaces will provide the ground for moving to geographic space. In this range, national spaces are of greater importance and priority. In these spaces, every government is making every effort to regulate the space for its citizens, which is a space-based organization that has the following characteristics: security (at different levels; biological and human sustainability). Over the past centuries, this strategy has been at the core of countries and has been prioritized by organizing their own geographical areas, and each government has made every effort to improve its geographic space and productivity.
After the Second World War, with the formation of the United Nations and with the advent of globalization, the ground for increased intergovernmental cohesion was developed and countries became economically and partially politically interdependent and interconnected. As this connection increased, the scope for increasing the linkage between geographic spaces expanded globally, and in addition to the strategy of organizing the interior, countries also partially developed the strategy of organizing the global space. In addition, human rights, environmental issues, and climate change (global warming) added the linkage between countries and geographical spaces, and strategies for organizing a more prominent global space were followed by actors. Despite the increasing interconnectedness of geographic spaces around the world, governments have sometimes been concerned to some extent with the reduction of their geographic space in favor of the organization of global space, skeptical and shifting priorities, and in some cases, such as the exit of Trump from the Paris treaty we see that national strategies (reorganizing the country space) have again become a top priority for countries and little attention has been paid to global reorganization strategies. Because the actors of national spaces express for themselves the mentality that our geographical spaces with tight boundaries can guide us towards a secure, developed, meaningful space, and the actions and issues of other and global communication spaces, not to us.
In the meantime, the advent of coronavirus has made a difference in the global space, and as a catalyst it has simply re-emphasized global unity in all aspects. Coronavirus, in contrast to previous ones, such as globalization, which was more economic in nature, climate change that was gradual and subtle, and others had prominent features such as security in terms of security of life, economic, social, and so on, has rapid and wide diffusion speed, ability to cross international borders and more. Coronavirus has simply shown that national geographic spaces are interconnected and interact with one another, simply influencing one another. Accordingly, the only strategy in preventing it is no longer responding to the arrangement of national geographic space for governments, and cannot be helpful. In order to regulate the space of their countries, governments must be able to explain national strategies along with strategies to organize the global space.
All in all, the universe has become a cohesive whole, shaking the whole space and shaking it with the slightest impact on a local space. The more these strategies in national spaces can accommodate and maintain in global space as a whole, certainly challenges and issues such as coronavirus can less shake the world. It should be kept in mind, however, that this is not inconsistent with what I have termed Coronavirus and the resurgence of frontiers, since it is a globalization issue.
COVID-19: Toward New Forms of Social Organisation
The rapid spread of the COVID-19 virus has led to noticeable shifts in the social governance of the communities affected by the epidemic. The virus may well become a trigger for the introduction of new technology in management and politics, as well as their further improvement. Many of these technological innovations have already been known for a long time, and, to one degree or another, have been put into practice. However, inertia is characteristic of human nature. History knows many cases where well-known inventions were unable to achieve widespread adoption until a particular crisis necessitated their implementation. In addition, an emergency situation allows for the pursuit of unpopular measures that had previously been thought to contradict the law or morality. Force majeure circumstances justify tough steps and new means of governance, which otherwise may have led to public opposition and protests. Like any epidemic, COVID-19 is a temporary phenomenon. But the arrival of an emergency, however fleeting, can provoke changes that will remain with us for a long time.
The first and most obvious is the widespread use of distance learning and working. Modern information technology has facilitated remote work for a long time. There are advanced platforms for online courses, databases, a wide selection of software for the remote interaction of large groups of co-workers and the management of the projects they attend to. Of course, in a number of industries and specialities, it is impossible to make do without personal communication or people being physically present at the workplace. However, where remote work had been possible, modern society was nevertheless held back by an envious conservatism.
This pervasive inertia was also dictated by perceptions of status. For example, the status of a company without an office, in the eyes of customers or partners, may well compare poorly with the usual "office" setup featuring an on-site staff. In the perception of managers, the very notion of the availability of jobs and visual control is a familiar attribute of status and influence. It's also more common for employees to "go to work" and identify the home as personal space rather than as a work space. Prior to 2020, there were many business pioneers who had nevertheless mastered new forms of work. Online services are firmly established in the commercial sector and are even provided by clumsy government agencies. However, prior to the current crisis, a radical change had not occurred. This change is very real today. And COVID-19 provides an excellent pretext.
Within several weeks, and possibly for a period lasting months, many organisations in Russia and abroad will have to switch to remote work. The economy is already suffering enormous losses.
Remote forms of work represent a suitable means to preserve the activities of many enterprises and structures, where the specificity of their work allows. The longer the quarantine and the need for isolation, the more habitual (but still not widely accepted) methods of organisation will become a habit. The worse the impact of the crisis on the economy, the more incentives business will have to cut costs. Costs for expensive offices and work infrastructure are a primary concern. Why pay extra if other ways of organising labour are possible? The epidemic will simply force the mass testing and implementation of such forms, zeroing out or changing the status representations of the past. In the near future, companies that do not move to a new organisation, where it is physically possible, may become a black sheep.
It's also possible that employees may demand changes. They stand to gain more time – many modern cities force their working population to spend several hours a day just commuting to work. But here a chain reaction will take place in other areas of human life. Changes will alter the very ratio between personal and work spaces. Modern man will have to face ultramodern and pre-modern structures simultaneously. The ultramodern structure comes with the new technology. However, it is accompanied by a pre-modern context – workers will need to return to the traditional form of separation between home and work. The modern city, with its limited living space, is simply unsuitable for such a symbiosis. The capitalist logic of cutting costs and introducing new technologies is likely to lead to tremendous frustration and psychological discomfort. The institution of the family will have to be changed. People will be forced to re-learn how to spend time with each other; not just during weekends, but all their free and non-free time in general. A significant increase in the number of divorces in China against the backdrop of the COVID-19 epidemic is an alarming symptom. However, new realities can lead over time to the creation of a more comfortable urban and domestic environment. Why huddle in a cramped and noisy city if you can work with the same success in a country house or a more comfortable space? They may revisit the question of national borders and migration. Access to brains and competencies abroad will be much easier. The brain drain will also happen quickly.
If changes proceed from such a scenario, they will have serious consequences for the functioning of the system of government and state institutions. Modern technology provides great opportunities for social control. Until now, private and public life have been quite rigidly separated by morality and law. Technically, the state could have long ago entered into the personal space of many citizens. Businesses have moved a little further in this direction, with their targeted advertising and other activity based on the data mining of social networks. Now this intrusiveness may become the norm. "Control over the body" or an all-pervasive micropower, about which Michel Foucault once wrote, threatens to take on new gravitas. The state of "alarming supervision" – a feeling of constant surveillance (which could be carried out sporadically and for completely pragmatic reasons) becomes a real possibility in such a society.
In turn, the organization of the nature of power will also generate new forms of politics, including methods of self-organization, proliferation of ideas, protest or other behavior. The combination of such changes with transformations of the urban environment and lifestyle can produce bizarre and non-linear results that are far beyond the imagination of science fiction writers.
First published in the Valdai Discussion Club.
Coronavirus and return of boundary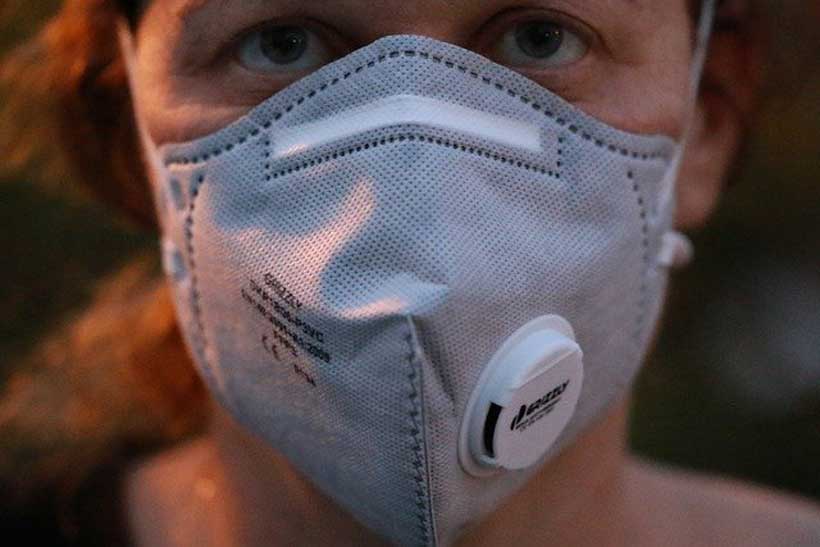 A simple look at the atmosphere of the world in recent days shows the return of boundary again. Boundaries have now become supporters of geographical areas against coronavirus in various forms and scales. Yes, the boundaries have returned again, not only at the national level (between countries) but also at lower scales (the boundary between provinces and cities). Prior to the spread of coronavirus, there were two approaches to boundary control. The first approach, which has even more supporters, believes that with the advent of globalization, boundaries have disappeared and we live in a world without boundaries. The second approach is that boundaries will not disappear and will not go away and that a world without boundaries is not only possible but also unthinkable. With the return of boundaries due to coronavirus, it seems that the latter approach could again become the dominant discourse in the field of boundary studies. To understand this approach one needs to be able to understand the nature of existence and function of boundaries.
The existential nature of boundaries: Boundaries are spatial-geographic phenomena that act as the reality of all our threads. They shape our spaces of presence and activity in various ways, separating and connecting us with others. They are so close to us that they sometimes merge into us and make us less likely to feel the need to study them and ask them philosophical questions. What are the boundaries? Why do boundaries form? Are boundaries specific to humans? And questions like that …. To answer these questions, which are based on the philosophical nature of boundaries, requires extensive understanding in the field of boundary studies. To answer these questions, scholars have offered different and sometimes conflicting views on the philosophical nature of boundaries. Despite the different perspectives, it can be said that the concept of boundary is derived from difference. The difference between two people, two phenomena, and two countries that are in contact, resulting in a common chapter or point of contact between them is called the boundary between them. These separating lines are the factors that represent the philosophical nature of the formation of boundaries and form the basis for the creation of boundaries in its various shapes, types and levels. The factors that shape the existence of the boundary at different scales are:
– The inherent difference between humans (groups, countries, etc)
– Identity differences between people (groups, countries, etc.)
– Security of people (groups, countries, etc.)
– Separation of human interests (groups, countries, etc.)
– Separation of human territory (groups, countries, etc.)
– Separation of sovereignty (groups, countries, etc.)
The existence of boundaries is based on the existence of human beings, so we can say that boundaries do not disappear at all, and the discussion of a world without boundary is no more a legend. Because the factors that shape the existential nature of the boundary do not disappear. For example, the security of each individual, each group, and each country takes precedence over the security of others, and so the boundaries are an integral part of geographical space. But what has changed in geography that has led to the notion that boundaries have disappeared? It should be noted that what has changed are the functions of boundaries. Boundaries generally have two types of functions as follows:
A) Intrinsic function: This part of the boundary functions is derived from the inherent nature of the boundaries and is present at all boundaries at different scales including the national scale and does not change over time and does not disappear permanently until there is a need for the country to preserve its existence in the political arena of the world. The most important of these inherent functions of boundaries are: security function; identity function; land separation function; interest separation function; separation of sovereignty function; separation of ownership function.
B) Acquired function: The functions described in this section are given in accordance with the time, needs and goals of the country, technological developments, etc., as time passes or changes in goals and existing needs or technologies change, fade, or disappear completely. The most important of these acquired functions of the borders are: barrier function; legitimization function; economic function; nationalization function and etc.
In sum, coronavirus reminds us again that boundaries at different scales are integral to geographic spaces, because the intrinsic functions of the boundaries are not eliminated but are more stable than ever before and only the acquired functions of the borders have been changed so that the actors can systematically manage their relationships with other actors by managing them. With the slightest challenge to shatter its existential nature (such as coronavirus, which has shattered the security nature of boundaries), they will return stronger and more complex than ever before, turning the global space into a confined space.