Kejriwal seeks full statehood for Delhi, condemns PM Modi's media control gimmicks
One needs not revisit the full story to know as to how a novice in Indian politics, Arvind Kejriwal, has created sleepless nights, deliberately or otherwise, for so many national politicians, especially from Congress and BJP by capturing power in the capital city through ballot box, ousting all big stalwarts from Delhi assembly and Delhi state.
People of Delhi elected Kejriwal and his Aam Aadmi Party (Common Man's Party) or AAP with overwhelming mandate to rule. All media gimmicks by Congress, BJP and their corporate lords to defeat AAP did fail as people know who these parties are and stood by the new party in their name and its leader Kejriwal.
PM Modi seems to be trying for constant media attention by his world tours along with fantasy rhetoric and Delhi CM Kejriwal accuses him of overusing, rather buying media attention. Many scholars in media say PM Modi is entertaining world public, though not many are interested in any kind of political shows.
In politics however, PM Modi is just like any other big leader trying to sell their 'talent' for high prices. Most of his top poll promises to the public made in 2014 are not fulfilled.
BJP and Congress meanwhile are keen to get the Delhi government of Kejriwal removed by hook or crook, forgetting that Delhiites have opted for the AAP as the only credible option.
Conspiracy over statehood
After victory, not only AAP is fulfilling all electoral promises he made during the historic poll campaign, but also tirelessly working for the welfare of the state. Obviously, there have been visible mutual concerns between the state and AAP.
One of the pledges the AAP has made to the Delhiites is to obtain full statehood for Delhi and he is determined to get full statehood for his Delhi state, ntowithstading the reluctance shown by the central government of Modi and main opposition Congress party. When they ruled Delhi state as alternative government they wanted its full statehood as India's custodians but now both raise objections so that the issue could be raised in the next election as AAP failure.
Thus Delhi state is facing what could be called a statehood problem very similar to what the Palestinians seek from Israel or Kashmiris from India, China and Pakistan that jointly occupy alien nations on false pretexts. While Israel occupies Palestine territories, kills the people there and take away even the lands of those that are killed and use them for illegal colonies for criminal Jews, India, Pakistan and China occupy neighboring Jammu Kashmir according to their military, economic and diplo-triclomatic strength.
Delhi is an Indian state and also is capital city of independent India. Like Palestine, Delhi state has limited autonomy and unless it is made a full-fledged state, the elected government of Delhi cannot pass laws and use police, which is now under central government control, for the state activities.
Indian Union government has played the usual mischief with the AAP governed Delhi state government by using the police to arrest the CM of Delhi Arvind Kejriwal to showcase its power as both the top national outfits BJP and Congress parties were drowned by the "insignificant and very small party"AAP in Yamuna River in the elections for the state assembly.
It is not for taking credit that AAP is eager to get full statehood for the Delhi but for the proper functioning of Delhi government as a responsible dispensation supported by necessary infrastructure, like police and land that are now with the central government. As the debate on Delhi's statehood status heats up, Chief Minister Arvind Kejriwal has made a draft bill seeking full status. In the draft bill, Kejriwal seeks to bring police, land and bureaucracy under its control, a move that may set stage for another confrontation with the Centre. At a press conference, the AAP chief said that they have uploaded the draft bill on their website and urged Delhi residents to give their suggestions through 'fullstatehood.delhi[at]gov.in' and 'full statehood. delhi[at]gmail.com', which he said will remain activated till 30 June.
An all-party meeting will be held on the issue, Kejriwal said while urging rivals BJP and Congress to "rise above differences" shedding petty mindedness and he went on to quote from old manifestos of BJP wherein the party had promised full statehood.
The central government and the AAP dispensation have been at loggerheads over the transfer and postings of officers in the past. "The BJP has struggled the most on the issue as Delhi's ruling party. They have consistently raised it. We are merely taking their resolve forward by inviting public opinion on this draft," Kejriwal told a press conference here, when asked about the AAP's action plan if the draft is rejected by the Centre. To buttress his point, Kejriwal quoted from BJP manifestos from 1993 till 2014 and statements made by its leaders including Minister of State for Home Kiren Rijiju.
AAP push
Delhi CM narrated how the statehood process went on for years; "LK Advani had tabled the Delhi Statehood Bill in Parliament in 2003. It was referred to a Standing Committee chaired by Pranab Mukherjee which had backed the suggestions. But for some reason it got lapsed. Even Congress has spoken out for statehood in the past. Kiren Rijiju spoke in favour of statehood in 2006. VK Malhotra raised the issue in 2011. In its 2013 national executives, BJP reiterated its resolve in this regard. On 24 May 2014, Harsh Vardhan had said that the first issue he would raise with the new Prime Minister would be statehood," Kejriwal said.
Kejriwal said that he has written letters to Prime Minister Narendra Modi, Home Minister Rajnath Singh, BJP President Amit Shah and Congress President Sonia Gandhi to garner support for the draft bill, which keeps the high-profile NDMC area, out of its jurisdiction. Arvind met the PM on the matter.
Kejriwal said after 30 June, the final version of the draft would be prepared and a resolution would be passed by the Delhi Assembly to this effect. "We will forward the resolution to the Centre which in turn will have to bring Constitutional Amendment," he said. "The draft has been put on the Delhi government's website. Through its passage, we seek to fulfill the dreams of Congress and BJP. We should rise above party lines. A special session of the Assembly may also be called for passing the resolution," the CM said, flanked by his deputy Manish Sisodia. "The draft primarily says that NDMC area will be with the Centre and the rest should come under the elected government in Delhi. It has been prepared after taking into consideration the older ones," he said.
In the draft bill, the AAP dispensation will ensure that institutions such as the Delhi Development Authority (DDA), Municipal Corporation of Delhi (MCD) and Delhi Police will be accountable to the elected government of the national capital. Granting full statehood to the national capital is one of the major electoral promises of the Aam Aadmi Party (AAP), in the absence of which it has frequently clashed with the BJP-led Centre over matters of jurisdiction since assuming office. In its manifesto, AAP had declared that it will push for full statehood acting within the constitutional framework and using its moral and political authority.
The BJP now ruling India has had an ambivalent stance on the issue, although the Atal Bihari Vajpayee government had introduced a bill in Parliament in 2003 to confer full statehood to Delhi, which was never passed.
Last year, AAP had planned to hold a referendum on the issue, which was later shelved after many constitutional experts, argued anything of that sort would be "unconstitutional".
BJP has successfully use media as the most important and most powerful tool to control politics in India and to regulate propagation of Hindutva and Indian image aboard amid Indian brutal occupational genocides in Kashmir.
Meanwhile, Delhi Chief Minister Arvind Kejriwal on May 28 said Prime Minister Narendra Modi is controlling a large chunk of media, while reacting to a tweet that said no mainstream media has covered Rana Ayyub's book " Gujarat Files: Anatomy of a Cover Up ". "What does that tell us? "It tells us that Modi controls a large chunk of media, especially the owners," Kejriwal wrote on Twitter.
Gujarat riots haunt Modi
Gujarat CM Narendra Modi became known in the country after the riots in Gujarat killing many Muslims fearlessly as he knew Indian government run by the Congress party would oppose the Hindutva strategy to target Muslims that would benefit Congress party in terms of Muslim vote banks. Even judiciary did not find him wrong in getting the defenseless Muslims murdered at will.
Indian media celebrated Modi brand of Hindutva and tried to link all development the state has made since independence –en before he even became a politician- to his own ability and added to his credit. That was a deliberate RSS strategy to make him a PM candidate in due course. RSS and corporate media succeeded in their joint endeavor to make Modi appear a large size leader just like they do in promoting fixed joint cricketism in India and abroad.
Those Muslims who died have been forgotten by India, even as Modi moved upward to occupy PM chair in New Delhi to pursue the Congress policies. Congress party is too happy that they found a real replacement in BJP which, many Congressmen think, would make Muslims would be silenced to deny their ownership of Babri Mosque, pulled down by Congress-BJP communal duo in 1992 according their conspiracy.
It is a known fact that those who commit crimes are very cautious and if they have got some power would use it to its full potential to cover up their crimes. No one is a god but everyone can be criminal in this world and government is capable of protecting you from punishment for your crimes. .
PM Modi has been on world tour ever since he assumed power in 2014 as Indian premier, by visiting countries one by one and some countries more than just once and advanced countries like USA as many times as possible.
A recent book, "Gujarat Files: Anatomy of a Cover Up" brings to light the truth about how the BJP government under Modi organized the Gujarat riots. Bureaucrats and top officials in Gujarat who held key positions in the state between 2001 and 2010 and were involved in the Gujarat riots. The book investigates the alleged fake encounters that happened under Modi's watch as then chief minister of Gujarat between 2001 and 2010.
Like in Israel, judiciary in India also is under pressure to shield the Hindu criminals and try to fix the Muslim victims. Today, a lot of greedy political Muslims prefer money to Babri Mosque- that is the level of Indian faith.
Hindutva media
Bulks of India media, both print and electronic, including TV channels, are essentially pro Hindutva because that helps them target Muslims in India and neighborhoods. This disease can be explained only as sadistic pleasure syndrome.
India media lords who serve MNCs use their portals to insult Islam and Muslims even while they want better ties with Arab world, particularly on "Islamic terrorism". In fact when they insult and warn Pakistan, it only thinks in terms of Islam and Indian Muslims. So that Muslims serve the cause of state Hindutva; they want to keep Muslims under duress and tension. That is historic sadism that Indian Hindu rulers are so used to. .
While the BJP-RSS has been on rampage on Indians with its Hindutva instructions to follow as to what to eat and how to think etc, Indian PM Modi teaches Yoga in his world trip in order obviously to make Hindutva only a useful soft agenda.
BJP has a wide ranging world media networking to influence the opinion makers about Hindutva, rather than India, while Indian sources pay huge sum to media lords and editors with instructions not to publish anything that is no pro-Indian stuff and reject anything against Indian policies In fact Indians source keep a close watch on what is happening in world scene and detect anything appearing not supporting Indian causes and quick action follows by sending money to the editor and media lords n the form of advertisement fees and special contributions. So much so, some media deliberately publish and run stories against India so that India immediately sends money to them so as to end that scenario developing further. They know how make money.
India has enormous success as many editors do refuse to publish anything which is not promoting India or propagating Hindutva. More than that, many newspapers abroad also churn-out pro-India stuff on special requests from Indian embassies functioning in the capitals.
The negative mindset of RSS-BJP and allies is evident in making Muslims Islam, Pakistan, Bangladeshi workers, and Babri mosque as their prime target to garner Hindu votes. Along with these, now the RSS-BJP has added the India's prestigious higher educational institution JNU by calling it anti-national. What s shame? India media support the RSS claims though it has yet to showcase its own real patriotic activities. Anti-Islam or anti-Muslims or anti-JNU or anti-Pakistanis is not a really a patriotic premise. Positivism is important as much as tolerance of other languages religions and cultures.
RSS wants to control humans and their mental and physical activities in entirety so that every Indian behaves exactly how it envisaged for India and world. Ghar wapsi was the beginning of that mind conversion phenomenon. BJP also makes animals their gods and humans as their slaves; they want Indians to worship their favorite animals as neo-gods. However, unfortunately they are unable to apply 'black magic' – generally used for possible wins in cricket- to make every Indian a Hindutva person in mind and soul. The black magicians do the 'magic" and use the network to make that happen so that they get the charges in plenty of money. Their government agencies use remote technology to make many things appear to be happening.
Observation
Why Arvind Kejriwal and AAP are rare phenomenon in Indian as well as global political and governmental scene? None needs a crash course on contemporary Indian politics here to show dirty Indian political scene has been for decades.
As it is well known, one cannot discuss Indian political scene without disclosing the shameful Hindutva communal politics targeting Muslims, harming their legitimate concerns, just for Hindu votes.
AAP made fundamental departure from the usual Hindutva politics by refusing to take shelter under the so-called 'Muslim threat' (the theme has been fully exploited since the Sept-11 hoax) or targeting Hindu or Muslim vote banks. AAP brand politics is very simple: it did not pamper the Muslims like the Congress and other so-called secular parties do just for fun nor did it woo Hindus for votes as BJP led Hindutva outfits do deliberately. Instead, Kejriwal's team focused on real politics and forwarded to the public the real problems the Delhiites face. AAP clearly showcased that in order to get Hindu votes a party needs not to target Muslims, insulting or injuring or killing Muslims as this happens in Uttar Pradesh and elsewhere.
In order to loot the nation's resources and promote bribery-dowry system, Indian politicians have done away with what is very dear to a nation: honesty and truth. That is the crux of negative predicaments of Indian nation. A parliament of rich and agents of corporate lords cannot be honest. The rich lawyers, who become judges by immoral means and after playing all sorts of mischief with the common people that approach them with genuine problems for help, cannot honestly decide the fate of Indian nation, either.
How can a corrupt and dishonest lawyer become a honest and lawful after becoming a judge or justice? No wonder corruption has become a part of Indian justice delivery system and jurisprudence
When dishonest lawyers become judges they continue to mint money and this explains as to why many judges are being caught across the globe in bribery scandals.
Won't there be murder of judgments in courts? Why politicians and top bureaucrats boldly take bribes and make illegal wealth so openly?
When corrupt and greedy lawyers are the judges in courts, people cannot expect real and honest judgments
Can thieves and criminals become police and judges? But that perhaps is happening. The judiciary and jurisprudence has fallen a mute victim (Your lord!).
Politicians and government functionaries take undue advantage of this disastrous lacuna, detrimental to the honest upbringing of a society. .
Of course, no suggestion is made here that Indian system would be fair and honest if judges are trained right from the beginning after their excellent degrees in law (unlike the shameful practice of undergoing a law course just for obtaining degrees without proper attendance, at times on payment basis to practice law) especially as future hopes of Indian honest and fair judiciary judges. Much more is required to make the system work honestly.
That is cause of all problems Indians suffer for too long – created partly by politicians, partly by the governments and elected representatives of people, partly by the parliament and state assemblies, partly by the media lords, partly by mafias, partly by illogical police, partly by the judiciary and partly by the helpless people of India.
Judiciary can do a lot for the benefits of people and nation of India.
As Sri Lanka struggles with Chinese debt-trap, Maldives moves closer to the Quad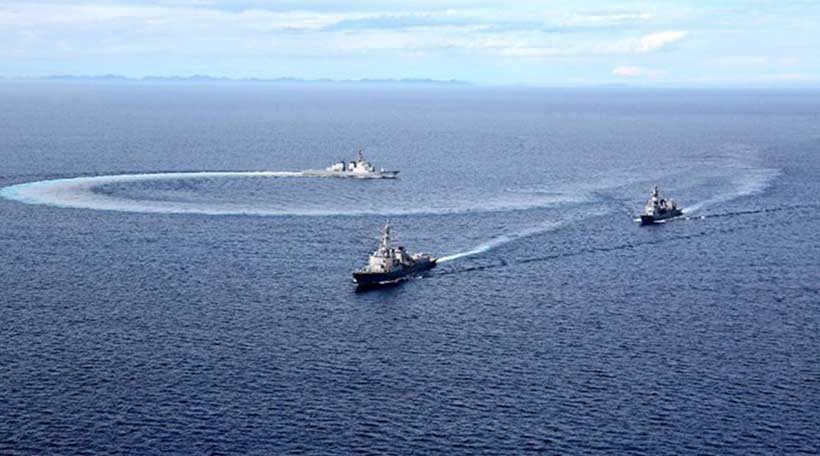 The Indian Ocean's geopolitical currents have witnessed drastic transformation this year, particularly in the past three months, with India shedding the exclusive right of its sphere of influence over the Indian Ocean, by allowing the United States in its own backyard. Washington and New Delhi seems to have entered into what few analysts call a 'soft alliance'.
Sri Lanka and Maldives are strategically located in the northern section of the Indian Ocean, and have long been historically, culturally, and geopolitically under India's sphere of influence. But, things are beginning to change as Chinese debt-trap looms over these islands.
The Quad grouping, consisting of India, Japan, the United States and Australia, has demonstrated its collective military might in the maritime sphere of India with the recently concluded annual Malabar naval exercise. It also led to the emergence of new dynamics of cooperation in previously reticent areas, built upon confidence in each other's abilities and consciousness of where it stands in the newly unravelling geopolitical equation.
India's new strategic comfort with bringing in partners from the Quad partners lying external to the Indian Ocean Region, namely the US and Japan into its long-held exclusive sphere of influence signals a tilt in strategic imperatives for New Delhi in favour of the US that too in an evolving cold war-like situation involving Washington and Beijing with different set of countries rallying behind each side.
India has recently welcomed the US-Maldives Defense Cooperation Agreement signed in September, this year. The following month saw US Secretary of State Mike Pompeo's visit to Male where he announced Washington's intent to open an embassy soon.
Less than three months after the defence pact with Washington, Male signed a new agreement with Tokyo this month, for availing a Japanese grant of $7.6 million to strengthen the archipelago's Coast Guard capacities, in a second major pact with a Quad member.
New Delhi's newfound willingness to work with external actors in the Indian Ocean is a sign of strategic comfort stemming out from realist foreign policy considerations to expand its circle of friends and coalition partners in its own backyard against a common and more powerful adversary, Beijing, with which it also have decades-long tensions in the Himalayan frontiers.
Even though both these two countries succumbed to disproportionately superior Chinese economic might since the past one decade, it seems Maldives has somehow managed to come out of its dangerous level of dependency on China since Ibrahim Mohammed Solih of the Maldivian Democratic Party assumed presidency of the island nation two years back in November 2018.
The Sri Lankan economy went into a tailspin since the civil war ended in 2009. The country's exchequer was badly in need of financial support to sustain itself. It was also the time when Beijing just began to project its military and economic power in its neighbourhood and beyond as the flamboyant 2008 Beijing Olympics concluded.
The island of Sri Lanka soon acquired new geoeconomic significance when President Xi Jinping launched the most ambitious infrastructure project of this century in 2013, the Belt and Road Infrastructure, connecting three continents with the Indian Ocean as its epicenter of vitality.
With BRI, a tangled web of debt-trap rapidly began to loom over Sri Lanka as Beijing pumped-in investments into the war-battered island with malicious intentions.
The story of handover of Hambantota port, strategically located in the southern tip of Sri Lankan coast, to China for a 99-year lease in 2017, and the Colombo Port City project being built with Chinese assistance are just examples of how economic leverage gained geopolitically advantageous positions for Beijing overlooking the Indian Ocean. These assets are going to play a significant role in the connectivity of BRI's 'Maritime Silk Road' aspect.
Chinese-led projects are built and managed by Chinese workers themselves as they do in any other part of the world, naturally bringing presence of Chinese personnel to the areas where it operates.
The BRI, however, enhances Sri Lanka's significance in what theorists call the String of Pearls, wherein Beijing attempts to encircle India by a series of ports and maritime installations under its control in the Indian Ocean such as the overseas military base in Djibouti, Gwadar in Pakistan, and the ports in Bay of Bengal under Chinese influence hosted by either Bangladesh or Myanmar. Chinese submarine presence is also a new reality, particularly in areas surrounding the Malacca Straits.
All these factors naturally brought New Delhi closer to Washington to formulate a 'collective strategy' against the expansionist tendencies manifested by Chinese behaviour. At the same time, India has been taking proactive steps in its individual capacity to boost ties with other island and littoral states in the Indian Ocean Region (IOR), like Mauritius and Seychelles where India's listening posts to monitor sea-lanes also operate.
The Indian Navy has always been the first responder to any HADR (Humanitarian Assistance and Disaster Relief) situations in the IOR which earned significant soft power and respect for India in the countries of the region. This vision has been immortalized in India's maritime doctrine for regional cooperation in the Indian Ocean, SAGAR (Security and Growth for all in the Region), that was unveiled in 2015.
With the entry of the US, which already has its presence in the British Indian Ocean Territory of Diego Garcia lying mid-way of the ocean, that too with India's approval, and France in Reunion in the western Indian Ocean, the geostrategic picture of IOR is beginning to change.
Maldives stands as a good example of how to overcome Chinese dominating agenda by boosting cooperation among democracies. But, the Abdullah Yameen-era nightmare of Chinese debt burden is still far from over. In fact, Sri Lanka too is well aware of the Chinese trap from which it yearns to decouple itself. But, Colombo is left with limited options or alternatives to do so.
The renewed Indo-US strategic cooperation, if not translated into offering a viable solution to the debt-trap conundrum, Sri Lanka might irreversibly evolve into another extension of Beijing's legs in the Indian Ocean threatening the sovereignty of democracies in the region.
Recent steps in the strategic realm are welcome, but the Indo-Pacific democracies, particularly India and the US, should cooperate with these two key island states more in the economic realm as well, if possible near to the extent of Beijing as a collective move.
The Dysfunctional Pakistan's Legislature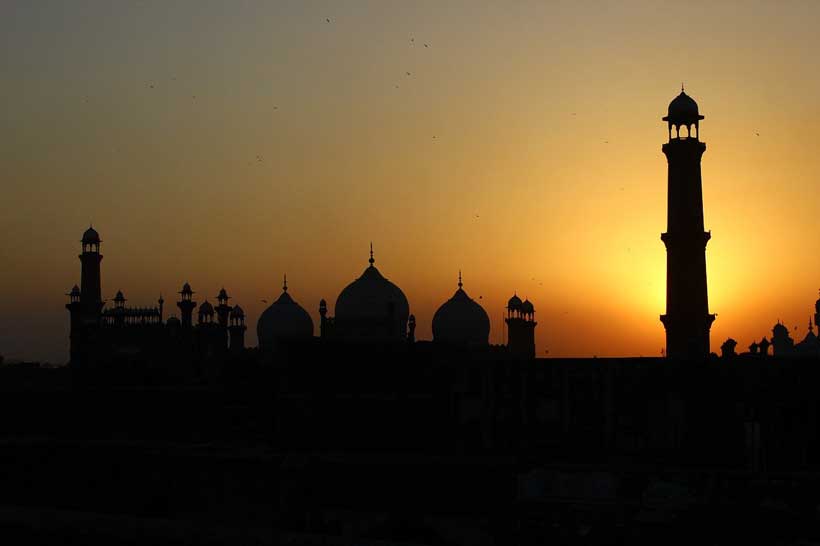 The legislature of Pakistan has several problems and because of this very reason governments are unable to make any landmark laws for the state that can prove to be effective in resulting some socio-political or economic changes in the society. The noncooperation among the parties in the house is the major problem that leads no healthy debate. People have never seen the political parties having a healthy debate among the political parties on some key matters that need to address. Political parties prefer crosstalk on each other that mostly ends up on the dismal of legislature. Mostly in the house the opposition and the party in power never each on consensus on anything that shows their no seriousness towards the legislation.
In my opinion the opposition of Pakistan perceives its role to be negative always. The opposition perceives as their duty to walk out from the house, make fun of their fellow colleagues, bringing our historical facts to propagate negativity about the agenda. This attitude results in no fruitful law-making.
The scenario of national assembly of Pakistan is that if the ruling party does not has two-third majority in the house they will be paralyzed as the opposition has imagines role of not supporting the government to pass laws and bills that can benefit their reputation among the public. In this game of interest the parties forget the importance of legislation and national interest rather they are more focused on protecting their own interests and interests of their political parties.
The tussle between the government and the opposition is endless that is negatively impacting the legislative system of Pakistan.
Another factor that weakens the legislative process of Pakistan is the issues within the upper house. This plays a vital role in enacting the laws without senate's cooperation legislation cannot improve and strength.
The sustained bitterness and confrontation with the government and opposition leads to no progress in the making of legislation and strengthening the rule of law. For example the PTI coalition passed the bills and introduced 8 ordinances in its first year of government.
The ten bills passed by national assembly faced a new challenge which was the Senate of Pakistan where PTI also does not hold the majority. Ten out of 4 bills sailed through Senate whereas 3 remained pending in Senate. Only 7 bills turned into acts in the first year of PTI government.
The lack of coordination and seriousness in the parliament is affecting the progress of Pakistan. Without rules and making of new legislation how can the country progress? In a democratic system the rule of law is one of the pillars for true democratic practices but unfortunately in Pakistan we only see leg-pulling and blame game between the institutions. The lack of political consensus among the parties is another problem. On the other hand the formation of Standing Committees of national assembly is important for the functioning of the system. According to the Rules of Procedure of national assembly the members of Standing Committees has to be elected within 30 days after the elections of the leader of house but according to the data of PILDAT previous assembly managed to form these in 3 months instead of 30 days. This indicated lack of seriousness of the members.
The current government has only got the executive authority and not the legislative competence that makes them dysfunctional as they are dependent on the opposition and then Senate for passing of the legislation and making it a law.
Another factor that weakens the legislative system of Pakistan is the overactive judiciary and the intervention of the military in law making. Through this intervention the legacy of the military rule is still being kept alive. Most of the time the Supreme Court and the judiciary intervene in the legislation to serve their interest and weaken their opponents sitting in the government. The overactive judiciary encroaches the governance agenda, legislative advice etc. the legislative procedure in Pakistan is still developing its institutional identity.
The duty of the legislature is to respond to its public needs and also exercise oversight of the executive, but there is not engagement in the civil society and no research is being conducted on the public policy for better and effective policy making.
In the end it can be concluded that the system is also faulty but the attitude of the parliamentarians is more disappointing and discouraging. The whole system is unsuitable for a less educated population of Pakistan as most of the parliamentarians are unaware of policy-making and its importance for the state. The process is also complex and complicated as it has to go through several steps for making a bill a law.
Through this process, law-making on controversial issues is nearly impossible because in Pakistan people protect their interest instead of their state. Even if the government is serious for law-making the judiciary, military and bureaucracy will not allow the government to do its job. This is high time to adopt a new system in this country and draw lines for every institutions particularly judiciary that is the most rigid institutions and creates hurdles for every government by interrupting them.
Reinforcing the Role of the International Community in Resolving the Rohingya Crisis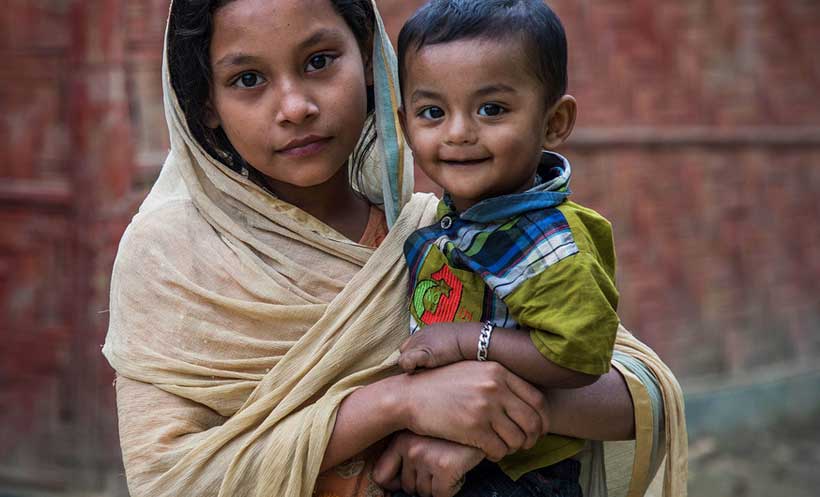 Bangladesh is hosting more than 1.1 million Rohingya refugees since August 2017. The United Nations defined Myanmar's August 2017 atrocities to the Rohingyas as "Textbook case of ethnic cleansing". On July 02, 2018, during his visit to Cox's Bazar, Bangladesh, António Guterres, the UN Secretary-General noted that "I have no doubt that the Rohingya people have always been one of, if not the, most discriminated people in the world, without any recognition of the most basic rights starting by the recognition of the right of citizenship by their own country – Myanmar". Thus, the severity of the Rohingya crisis is well-recognized by the international community. This article focuses on the necessity of the international community's role in facilitating a safe and sustainable Rohingya crisis solution.
The ironic story is that though it is already three years passed, no concrete action is manifested to facilitate the Rohingya refugee repatriation. In the United Nations Security Council, Russia and China applied veto power in the case of Rohingya refugee resolution, which made strong impediments to the repatriation process. Russia and China did this calculating their narrowly defined interest rather than humanity which is in fact, ironic for the world. Thus, the United Nations could not play a crucial role in facilitating the Rohingya refugee repatriation.
Bangladesh is one of the densely populated countries in the world. Though Bangladesh is a rising economic power, feeding more than 170 million people is not an easy task. Also, more than 1.1 million Rohingya refugees have added extra socio-economic pressures in the country. For Bangladesh's continued growth, prosperity, and stability, there is no alternative to repatriate the Rohingya refugees in Myanmar as early as possible. Since Myanmar committed ethnic cleansing to the Rohingyas, and the country is not interested in taking back the Rohingyas, only the international community including the United Nations, the European Union, the Organization of Islamic Cooperation (OIC) can pressurize Myanmar to ensure a safe and sustainable repatriation.
Bangladesh strongly believes that the international community can play an essential role in resolving the Rohingya refugee crisis permanently. For instance, at the 72nd United Nations General Assembly, Sheikh Hasina, the Prime Minister of Bangladesh, offered five points proposal including the full implementation of recommendations of the Kofi Annan Commission, and the establishment of civilian monitored safe zone in the Rakhine State to the international community to resolve the issue. Similarly, at the 74th Session of the United Nations General Assembly, Sheikh Hasina offered a four points-proposal to resolve the Rohingya crisis highlighting the role of the international community. Sheikh Hasina emphasized that the international community must ensure that the root causes of the Rohingya problem area addressed and the violation of human rights and other atrocity crimes committed against the Rohingyas are accounted for.
The good news is that the on November 19, 2020, the United Nations has adopted a resolution on "The Situation of Human Rights of the Rohingya Muslims and other minorities in Myanmar" while Bangladesh seeks a peaceful solution to the Rohingya crisis. The Resolution called for taking concrete actions by Myanmar to address the root causes of the Rohingya crisis, i.e. granting them citizenship, ensuring the safe and sustainable return of the Rohingyas to their homes by creating a conducive environment. Bangladesh Permanent Representative to the UN Ambassador Rabab Fatima notes that "As a country that hosts over 1.1 million forcibly displaced Rohingyas, Bangladesh continues to seek a peaceful solution to this crisis, which lies in their safe and dignified return to Myanmar".
Notably, Germany on behalf of the European Union and Saudi Arabia on behalf of the OIC co-tabled the Resolution which was sponsored by the 104 member states including the USA, Canada, and Australia. It is also a positive development that a total of 132 countries voted in favour of the Resolution while nine countries voted against and 31 countries abstained. It demonstrates that most of the countries in the world want a permanent, sustainable and peaceful solution to the Rohingya crisis. It also signifies that these countries care for the humanity while the nine countries who voted against the Resolution only care for their narrowly defined interest. The future generations will undoubtedly read and know the actions of those nine countries who do not care for humanity. Those nine countries need to know that despite several domestic challenges, Sheikh Hasina has shown kindness, humanitarian gesture and thus protected and sheltered those Rohingyas from killing by the Myanmar armies.
Notably, Bangladesh is one of the top ten countries in the world in terms of hosting refugees. This will remain as a humanitarian example in the world. One also needs to keep in mind that the socio-economic realities of Turkey (who is the top in hosting refugees), and Bangladesh is not the same. While the GDP (per capita) of Turkey is US$ 9043, Bangladesh's GDP (per capita) is US$ 1856, the population density of Turkey is 108 per square kilometres, and Bangladesh's population density is 1116 per square kilometres. Thus, considering the contexts, and socio-economic realities of Bangladesh, the international community needs to reinforce the Rohingya refugee repatriation process. Most importantly, the international community needs to execute the adopted Resolution as early as possible for the sake of humanity, for the sake of a just cause. The future world will certainly note the noble actions taken by the international community for such a just, and reasonable cause.