Kejriwal seeks full statehood for Delhi, condemns PM Modi's media control gimmicks
One needs not revisit the full story to know as to how a novice in Indian politics, Arvind Kejriwal, has created sleepless nights, deliberately or otherwise, for so many national politicians, especially from Congress and BJP by capturing power in the capital city through ballot box, ousting all big stalwarts from Delhi assembly and Delhi state.
People of Delhi elected Kejriwal and his Aam Aadmi Party (Common Man's Party) or AAP with overwhelming mandate to rule. All media gimmicks by Congress, BJP and their corporate lords to defeat AAP did fail as people know who these parties are and stood by the new party in their name and its leader Kejriwal.
PM Modi seems to be trying for constant media attention by his world tours along with fantasy rhetoric and Delhi CM Kejriwal accuses him of overusing, rather buying media attention. Many scholars in media say PM Modi is entertaining world public, though not many are interested in any kind of political shows.
In politics however, PM Modi is just like any other big leader trying to sell their 'talent' for high prices. Most of his top poll promises to the public made in 2014 are not fulfilled.
BJP and Congress meanwhile are keen to get the Delhi government of Kejriwal removed by hook or crook, forgetting that Delhiites have opted for the AAP as the only credible option.
Conspiracy over statehood
After victory, not only AAP is fulfilling all electoral promises he made during the historic poll campaign, but also tirelessly working for the welfare of the state. Obviously, there have been visible mutual concerns between the state and AAP.
One of the pledges the AAP has made to the Delhiites is to obtain full statehood for Delhi and he is determined to get full statehood for his Delhi state, ntowithstading the reluctance shown by the central government of Modi and main opposition Congress party. When they ruled Delhi state as alternative government they wanted its full statehood as India's custodians but now both raise objections so that the issue could be raised in the next election as AAP failure.
Thus Delhi state is facing what could be called a statehood problem very similar to what the Palestinians seek from Israel or Kashmiris from India, China and Pakistan that jointly occupy alien nations on false pretexts. While Israel occupies Palestine territories, kills the people there and take away even the lands of those that are killed and use them for illegal colonies for criminal Jews, India, Pakistan and China occupy neighboring Jammu Kashmir according to their military, economic and diplo-triclomatic strength.
Delhi is an Indian state and also is capital city of independent India. Like Palestine, Delhi state has limited autonomy and unless it is made a full-fledged state, the elected government of Delhi cannot pass laws and use police, which is now under central government control, for the state activities.
Indian Union government has played the usual mischief with the AAP governed Delhi state government by using the police to arrest the CM of Delhi Arvind Kejriwal to showcase its power as both the top national outfits BJP and Congress parties were drowned by the "insignificant and very small party"AAP in Yamuna River in the elections for the state assembly.
It is not for taking credit that AAP is eager to get full statehood for the Delhi but for the proper functioning of Delhi government as a responsible dispensation supported by necessary infrastructure, like police and land that are now with the central government. As the debate on Delhi's statehood status heats up, Chief Minister Arvind Kejriwal has made a draft bill seeking full status. In the draft bill, Kejriwal seeks to bring police, land and bureaucracy under its control, a move that may set stage for another confrontation with the Centre. At a press conference, the AAP chief said that they have uploaded the draft bill on their website and urged Delhi residents to give their suggestions through 'fullstatehood.delhi[at]gov.in' and 'full statehood. delhi[at]gmail.com', which he said will remain activated till 30 June.
An all-party meeting will be held on the issue, Kejriwal said while urging rivals BJP and Congress to "rise above differences" shedding petty mindedness and he went on to quote from old manifestos of BJP wherein the party had promised full statehood.
The central government and the AAP dispensation have been at loggerheads over the transfer and postings of officers in the past. "The BJP has struggled the most on the issue as Delhi's ruling party. They have consistently raised it. We are merely taking their resolve forward by inviting public opinion on this draft," Kejriwal told a press conference here, when asked about the AAP's action plan if the draft is rejected by the Centre. To buttress his point, Kejriwal quoted from BJP manifestos from 1993 till 2014 and statements made by its leaders including Minister of State for Home Kiren Rijiju.
AAP push
Delhi CM narrated how the statehood process went on for years; "LK Advani had tabled the Delhi Statehood Bill in Parliament in 2003. It was referred to a Standing Committee chaired by Pranab Mukherjee which had backed the suggestions. But for some reason it got lapsed. Even Congress has spoken out for statehood in the past. Kiren Rijiju spoke in favour of statehood in 2006. VK Malhotra raised the issue in 2011. In its 2013 national executives, BJP reiterated its resolve in this regard. On 24 May 2014, Harsh Vardhan had said that the first issue he would raise with the new Prime Minister would be statehood," Kejriwal said.
Kejriwal said that he has written letters to Prime Minister Narendra Modi, Home Minister Rajnath Singh, BJP President Amit Shah and Congress President Sonia Gandhi to garner support for the draft bill, which keeps the high-profile NDMC area, out of its jurisdiction. Arvind met the PM on the matter.
Kejriwal said after 30 June, the final version of the draft would be prepared and a resolution would be passed by the Delhi Assembly to this effect. "We will forward the resolution to the Centre which in turn will have to bring Constitutional Amendment," he said. "The draft has been put on the Delhi government's website. Through its passage, we seek to fulfill the dreams of Congress and BJP. We should rise above party lines. A special session of the Assembly may also be called for passing the resolution," the CM said, flanked by his deputy Manish Sisodia. "The draft primarily says that NDMC area will be with the Centre and the rest should come under the elected government in Delhi. It has been prepared after taking into consideration the older ones," he said.
In the draft bill, the AAP dispensation will ensure that institutions such as the Delhi Development Authority (DDA), Municipal Corporation of Delhi (MCD) and Delhi Police will be accountable to the elected government of the national capital. Granting full statehood to the national capital is one of the major electoral promises of the Aam Aadmi Party (AAP), in the absence of which it has frequently clashed with the BJP-led Centre over matters of jurisdiction since assuming office. In its manifesto, AAP had declared that it will push for full statehood acting within the constitutional framework and using its moral and political authority.
The BJP now ruling India has had an ambivalent stance on the issue, although the Atal Bihari Vajpayee government had introduced a bill in Parliament in 2003 to confer full statehood to Delhi, which was never passed.
Last year, AAP had planned to hold a referendum on the issue, which was later shelved after many constitutional experts, argued anything of that sort would be "unconstitutional".
BJP has successfully use media as the most important and most powerful tool to control politics in India and to regulate propagation of Hindutva and Indian image aboard amid Indian brutal occupational genocides in Kashmir.
Meanwhile, Delhi Chief Minister Arvind Kejriwal on May 28 said Prime Minister Narendra Modi is controlling a large chunk of media, while reacting to a tweet that said no mainstream media has covered Rana Ayyub's book " Gujarat Files: Anatomy of a Cover Up ". "What does that tell us? "It tells us that Modi controls a large chunk of media, especially the owners," Kejriwal wrote on Twitter.
Gujarat riots haunt Modi
Gujarat CM Narendra Modi became known in the country after the riots in Gujarat killing many Muslims fearlessly as he knew Indian government run by the Congress party would oppose the Hindutva strategy to target Muslims that would benefit Congress party in terms of Muslim vote banks. Even judiciary did not find him wrong in getting the defenseless Muslims murdered at will.
Indian media celebrated Modi brand of Hindutva and tried to link all development the state has made since independence –en before he even became a politician- to his own ability and added to his credit. That was a deliberate RSS strategy to make him a PM candidate in due course. RSS and corporate media succeeded in their joint endeavor to make Modi appear a large size leader just like they do in promoting fixed joint cricketism in India and abroad.
Those Muslims who died have been forgotten by India, even as Modi moved upward to occupy PM chair in New Delhi to pursue the Congress policies. Congress party is too happy that they found a real replacement in BJP which, many Congressmen think, would make Muslims would be silenced to deny their ownership of Babri Mosque, pulled down by Congress-BJP communal duo in 1992 according their conspiracy.
It is a known fact that those who commit crimes are very cautious and if they have got some power would use it to its full potential to cover up their crimes. No one is a god but everyone can be criminal in this world and government is capable of protecting you from punishment for your crimes. .
PM Modi has been on world tour ever since he assumed power in 2014 as Indian premier, by visiting countries one by one and some countries more than just once and advanced countries like USA as many times as possible.
A recent book, "Gujarat Files: Anatomy of a Cover Up" brings to light the truth about how the BJP government under Modi organized the Gujarat riots. Bureaucrats and top officials in Gujarat who held key positions in the state between 2001 and 2010 and were involved in the Gujarat riots. The book investigates the alleged fake encounters that happened under Modi's watch as then chief minister of Gujarat between 2001 and 2010.
Like in Israel, judiciary in India also is under pressure to shield the Hindu criminals and try to fix the Muslim victims. Today, a lot of greedy political Muslims prefer money to Babri Mosque- that is the level of Indian faith.
Hindutva media
Bulks of India media, both print and electronic, including TV channels, are essentially pro Hindutva because that helps them target Muslims in India and neighborhoods. This disease can be explained only as sadistic pleasure syndrome.
India media lords who serve MNCs use their portals to insult Islam and Muslims even while they want better ties with Arab world, particularly on "Islamic terrorism". In fact when they insult and warn Pakistan, it only thinks in terms of Islam and Indian Muslims. So that Muslims serve the cause of state Hindutva; they want to keep Muslims under duress and tension. That is historic sadism that Indian Hindu rulers are so used to. .
While the BJP-RSS has been on rampage on Indians with its Hindutva instructions to follow as to what to eat and how to think etc, Indian PM Modi teaches Yoga in his world trip in order obviously to make Hindutva only a useful soft agenda.
BJP has a wide ranging world media networking to influence the opinion makers about Hindutva, rather than India, while Indian sources pay huge sum to media lords and editors with instructions not to publish anything that is no pro-Indian stuff and reject anything against Indian policies In fact Indians source keep a close watch on what is happening in world scene and detect anything appearing not supporting Indian causes and quick action follows by sending money to the editor and media lords n the form of advertisement fees and special contributions. So much so, some media deliberately publish and run stories against India so that India immediately sends money to them so as to end that scenario developing further. They know how make money.
India has enormous success as many editors do refuse to publish anything which is not promoting India or propagating Hindutva. More than that, many newspapers abroad also churn-out pro-India stuff on special requests from Indian embassies functioning in the capitals.
The negative mindset of RSS-BJP and allies is evident in making Muslims Islam, Pakistan, Bangladeshi workers, and Babri mosque as their prime target to garner Hindu votes. Along with these, now the RSS-BJP has added the India's prestigious higher educational institution JNU by calling it anti-national. What s shame? India media support the RSS claims though it has yet to showcase its own real patriotic activities. Anti-Islam or anti-Muslims or anti-JNU or anti-Pakistanis is not a really a patriotic premise. Positivism is important as much as tolerance of other languages religions and cultures.
RSS wants to control humans and their mental and physical activities in entirety so that every Indian behaves exactly how it envisaged for India and world. Ghar wapsi was the beginning of that mind conversion phenomenon. BJP also makes animals their gods and humans as their slaves; they want Indians to worship their favorite animals as neo-gods. However, unfortunately they are unable to apply 'black magic' – generally used for possible wins in cricket- to make every Indian a Hindutva person in mind and soul. The black magicians do the 'magic" and use the network to make that happen so that they get the charges in plenty of money. Their government agencies use remote technology to make many things appear to be happening.
Observation
Why Arvind Kejriwal and AAP are rare phenomenon in Indian as well as global political and governmental scene? None needs a crash course on contemporary Indian politics here to show dirty Indian political scene has been for decades.
As it is well known, one cannot discuss Indian political scene without disclosing the shameful Hindutva communal politics targeting Muslims, harming their legitimate concerns, just for Hindu votes.
AAP made fundamental departure from the usual Hindutva politics by refusing to take shelter under the so-called 'Muslim threat' (the theme has been fully exploited since the Sept-11 hoax) or targeting Hindu or Muslim vote banks. AAP brand politics is very simple: it did not pamper the Muslims like the Congress and other so-called secular parties do just for fun nor did it woo Hindus for votes as BJP led Hindutva outfits do deliberately. Instead, Kejriwal's team focused on real politics and forwarded to the public the real problems the Delhiites face. AAP clearly showcased that in order to get Hindu votes a party needs not to target Muslims, insulting or injuring or killing Muslims as this happens in Uttar Pradesh and elsewhere.
In order to loot the nation's resources and promote bribery-dowry system, Indian politicians have done away with what is very dear to a nation: honesty and truth. That is the crux of negative predicaments of Indian nation. A parliament of rich and agents of corporate lords cannot be honest. The rich lawyers, who become judges by immoral means and after playing all sorts of mischief with the common people that approach them with genuine problems for help, cannot honestly decide the fate of Indian nation, either.
How can a corrupt and dishonest lawyer become a honest and lawful after becoming a judge or justice? No wonder corruption has become a part of Indian justice delivery system and jurisprudence
When dishonest lawyers become judges they continue to mint money and this explains as to why many judges are being caught across the globe in bribery scandals.
Won't there be murder of judgments in courts? Why politicians and top bureaucrats boldly take bribes and make illegal wealth so openly?
When corrupt and greedy lawyers are the judges in courts, people cannot expect real and honest judgments
Can thieves and criminals become police and judges? But that perhaps is happening. The judiciary and jurisprudence has fallen a mute victim (Your lord!).
Politicians and government functionaries take undue advantage of this disastrous lacuna, detrimental to the honest upbringing of a society. .
Of course, no suggestion is made here that Indian system would be fair and honest if judges are trained right from the beginning after their excellent degrees in law (unlike the shameful practice of undergoing a law course just for obtaining degrees without proper attendance, at times on payment basis to practice law) especially as future hopes of Indian honest and fair judiciary judges. Much more is required to make the system work honestly.
That is cause of all problems Indians suffer for too long – created partly by politicians, partly by the governments and elected representatives of people, partly by the parliament and state assemblies, partly by the media lords, partly by mafias, partly by illogical police, partly by the judiciary and partly by the helpless people of India.
Judiciary can do a lot for the benefits of people and nation of India.
Lebanon and Sri Lanka: An Extraordinary Relationship and a Bright Future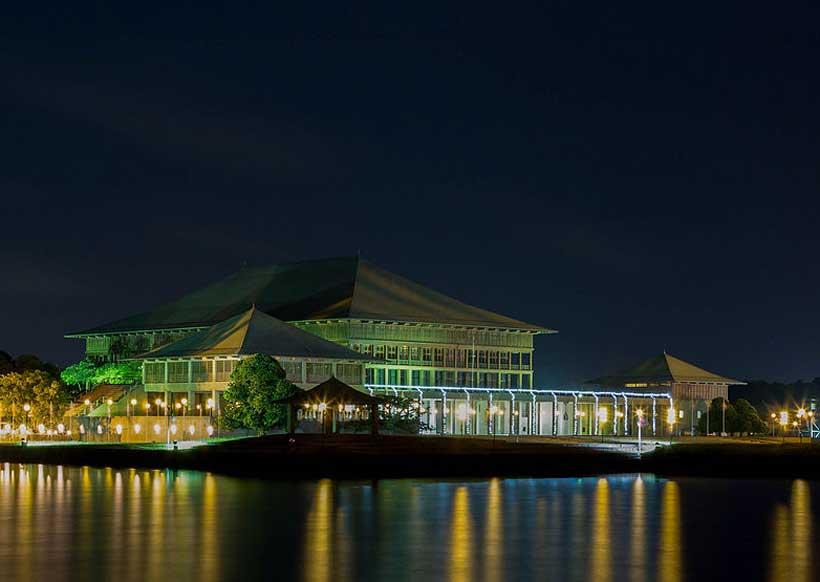 Since the Silk Road, Arabs turned to Asian countries, and this was the reason for the spread of Arab civilization in many Asian countries. The Arab merchants headed towards Sri Lanka because of its geographical position. This island was a point of rest and cultural interaction between Sri Lankans and Arabs, and this is an important reason for the presence of Muslims in Sri Lanka.
The Sri Lankan-Lebanese relationship is long established. In the common history of these two countries, there are many good events. It is important to note that Sri Lanka is a peaceful country that has always been friendly to Lebanon at all times. In 1990, the relations between Lebanon and Sri Lanka became official after the establishment of diplomatic exchange. Sri Lanka's first ambassador to Lebanon was appointed in 1997 and the diplomatic mission began in 1998. Prior to that, the Sri Lankan ambassador was appointed to Saudi Arabia, Egypt and Lebanon.
Sri Lanka's foreign policy is based on the principle of friendship with all and hostility to no one, which has made this country a special place for Lebanese diplomacy. Sri Lanka traditionally follows a non-aligned foreign policy and does not take sides with major powers. Sri Lanka also has good relations with ASEAN countries, South Asian countries and major powers such as China, the United States and Russia, which has strengthened its internal peace.
Political and economic interest requires any country with ties to Sri Lanka to engage peacefully and diplomatically, because power and superiority with this island will have a negative effect. Sri Lanka is an active member of the United Nations and founding member of the Non-Aligned Movement (NAM), member of the Commonwealth of Nations, South Asian Association for Regional Cooperation (SAARC), World Bank, International Monetary Fund (IMF), Asian Development Bank (ADB) and Colombo Plan.
The estimated number of Sri Lankan citizens in Lebanon is between 80,000 and 90,000, most of them workers. There is also a Sri Lankan battalion active in the peacekeeping force in Lebanon. The main task of the Sri Lankan battalion is to ensure security of Force Headquarters compound where all command elements, branches and all key personnel including the Force Commander / Head of the Mission are accompanied. These tasks also include; applying all FB measures in accordance with the alert status established by UNIFIL Force Commander, providing updated information and assesses the FP situation in their respective areas as requested by the Force Protection Working Group.
During the visit of Minister of Foreign Affairs Vasantha Senanayake to Lebanon, he expressed his country's desire to develop bilateral relations with Lebanon and joint support in international forums. During that visit, the state minister considered that the Sri Lankan state is interested in direct flights between the two countries in order to encourage tourism and communication, and called on the Lebanese state to open an embassy in Colombo. He said that Sri Lanka's participation in UNIFIL reflects the goodwill of the Sri Lankan state towards Lebanon for the security and safety of the people.
Trade relations between Lebanon and Sri Lanka are thriving and are developing considerably year after year. Lebanon can import a lot of goods from Sri Lanka especially since this country is rich in natural resources such as rubber products, garments, gem, jewelry, spices, fisheries products, fruits, pharmaceuticals, coconut charcoal, pearls and precious stones. Many Lebanese products can be exported to Sri Lanka such as Dairy products, marble tiles, cosmetics, construction machineries, agricultural and hospital equipment.
The bilateral relationship between Lebanon and Sri Lanka is a good example of active and peaceful diplomacy. The actual history of that relationship dates back to time and in 1990 it was formalized through diplomatic representation. Many generations of Sri Lankans have come to know a lot about Lebanese culture because they were brought up in Lebanon; those can be considered honorary citizens.
You will hear from every Lebanese who visited Sri Lanka amazing words about the beauty of this island and the goodness of its people. The Lebanese should welcome every Sri Lankan in Lebanon and treat them in a respectful and humane manner, whatever their job or social position.
Who wields "authority" in Pakistan? Need for maintaining separation of powers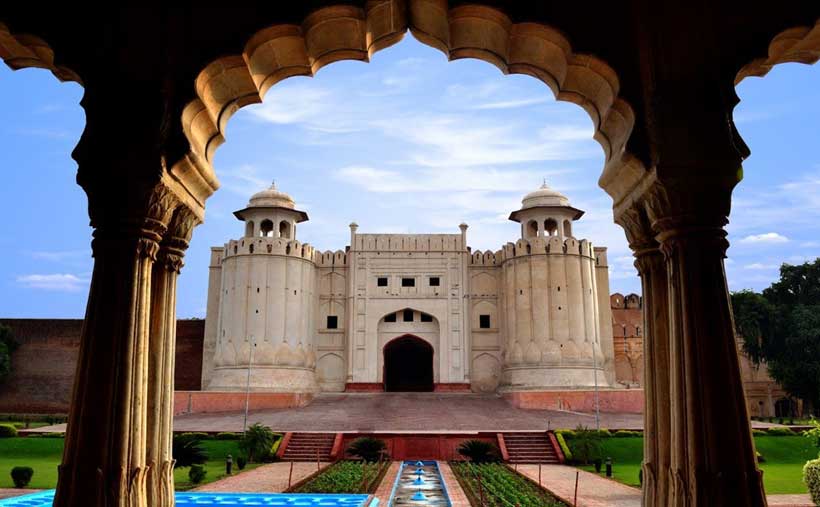 The provincial government has decided to go to Supreme Court against Peshawar High Court's judgment on the BRT. The court has directed the Federal Investigation Agency to probe the project. The bench, headed by Chief Justice Waqar Ahmad Seth was irked by a number of bloomers: (a) "Visionless" concentration of Asian Development Bank (ADB) loans in just one project without an in-depth feasibility study. (b) Cost increase from Rs49.453 billion in 2017 to Rs66.437 billion in 2018, of which Rs53.320 was take in the form of a loan from the ADB. (c) The "per kilometer cost of the BRT being exorbitantly high Rs2.427 billion. (d) Over-paid non-managerial staff. (e) Provision of expensive vehicles to secretary transport, director general of the Peshawar Development Authority (PDA) and commissioner Peshawar by consulting firm, Calsons and Maqbool, backlisted by the Punjab government, yet taken on board for the BRT in Peshawar. (e) Nexus between Pervez Khattak, the incumbent defense minister, the Director General, PDA, Azam Khan, principal secretary to the prime minister.
Our courts are submerged in plethora of cases with a political tinge. This trend is fatal for democracy. Let us not forget what Justice Muneer said shortly before pronouncing his verdict on Dosso case: 'when politics enters the portals of Justice, democracy, its cherished inmate, walks out by the backdoor'. It was a court that fixed price of sugar, bottled water and even mobile-phone service. They decided privatization issue and mining rights. Unable to oust prime minister through no-confidence, politicos got the job done by courts.
It is time we refresh French jurist Jean Bodin's dictum, majesta est summa in civas ac subditoes legibusque salute potestas, that is 'highest power over citizens and subjects unrestrained by law'(Jo.Bodini Andegavensis, De Republica Libri Sex.BkI, ch.I, p.78 (Lyon and Paris, 1686).. Bodin explained power resides with whosoever has 'power to coerce' (praetorians included). It does not reside with electorate, parliament, judiciary or even constitution.
Bodin did not believe in separation of powers. Yet, our Constitution is based on separation of powers. Do we want to follow Bodin and repose all powers in a single authority, maybe judiciary?
Potestas, power in Bodin's definition signifies auctoritas, authority, a power based upon positive law, de jure not merely de facto as potestas is used itn the Roman Lex de Imperio, or in the famous phrase of the Justinian's Institutesin reference to it, omne suum, i.e., populi imperium et potestas'. An alternative meaning is auctoritas,authority, potential, a power de facto instead of de jure, actual might rather than lawful authority. The highest de factor power may be different from the one whose claims are the highest de jure [dummy prime ministers and presidents in some countries]. In Bodin's view there can be but one sovereign, supreme, single and undivided;. If so, the potestas is the highest in actual might­_ potentissima; with the highest authority. The sovereign is the person who is obeyed. `But we may obey one armed with the pistol as well as one armed with a warrant" (C. H. McIlwain, Economica,No. 18 (Nov., 1926), pp. 253). What matter is authority not wisdom!
In golden word of our Constitution, `sovereignty' belongs to Allah, Almighty' but `authority', subject to divine supervision is to be exercised by elected representative.
Fortunately, our judiciary is reluctant to become sovereign authority. That's why it referred army chief's extension case to legislature. Let us recall observations of Pakistan's Chief Justice during the course of his opening address for the judicial year 2019-2020.
He `warned of the dangers of an accountability process which seemed to place political expediency above the dictates of law. He felt that unless this trend was checked the process of accountability would lose all credibility'. Then, `he talked about the marginalisation of political parties and the dangers this may entail for a country based on constitutional democracy'. He abhorred `growing censorship of the media and how such practices could become a threat to democracy'. He pointed out that `constitutionally guaranteed rights of citizens must never be sacrificed at the altar of short-term gains'. To move forward, the CJP suggested that `all stakeholders, politicos, judiciary, military, media, civil society, sit together and resolve the problems which, if left unattended, could lead to disaster'.
Unfortunately, the common man is listless to the tug of war between various stakeholders. Aristotle thinks a citizen indifferent to state affairs is like an animal. It is alarming. French thinker, Montesquieu, likewise said in the 18th century `the tyranny of a Prince in an oligarchy is not as dangerous to the public welfare as the apathy of a citizen in a democracy.' A corrupt government is a gift of an indifferent electorate. Unless citizens slumber, no-one can dare make underhand money in any project.
In the Azam Swati case, our chief justice succinctly remarked that governments come and go but the state and the people remain. Irked by the chief justice's suo moto notice, the Pakistan Tehrik-e-Insaf government's information minister said what use was a government that could not suspend an IGP (later retracted or modified).
There is a Latin quip quis custodiet ipsos custodies?, who will guard the guardians? The phrase epitomises Socrates' search for guardians who can hold power to account. Power corrupts and absolute power tends to corrupt absolutely. On-elected institutions include judiciary, civil service, police, banking institutions, and public sector undertakings.
The malaise of governmental power manifests itself in fake accounts, billions in benami (nameless) or unclaimed accounts, loans without collateral (bad debts), and politically-influenced appointments.
Theoretically, the people hold 'power' to account. But the 'people' are an amorphous lot without a legal identity like an institution, except as 'voter' during elections.
Could a CJP open a tuition centre during evening hours to teach what 'power', 'government', 'state' or 'people' are?
Accountability of elites and mafias: William A. Welsh says, `The rise of democracy has signaled the decline of elites' Leaders and Elites, p.1) But, a bitter lesson of history is that demokratia (power of the people) had always been an ideal. History reminds no system, not even ochlocracy (mobocracy) could ever bulldoze governing elites. Delhi Sultanate, the Moghul, and the Englishman ruled through hand-picked elites. The `equal citizen' as enshrined in golden words of our constitution remained a myth. Even American democracy is run by a handful of specialised people. The majority of the population is a silent spectator, a `bewildered herd' (Chomsky).
Because of their influence, many political philosophers, including Plato, Aristotle and Tacitus studied nature of societies and the elites that they popped up. Many modern thinkers like Moska, Michel, Marx, Pareto and C Wright Mill, also tried to make head or tail of the elites.
Demokratia (power of the people) could never equalise citizens. However, all democracies envisioned `opportunities for political participation to larger proportions of the population', and across-the-board accountability. Democracy is a progressive effort to equalise citizens before law, rather than legalising elites and mafias. The dilly-dallying in passing an across-the-board accountability law is not understood. The law should provide for accountability (under Law of Tort) for negligence or neglect by professionals (judges, lawyers, teachers, media persons, and their ilk).
Granting exemptions to certain elites amounts to converting them into sacrosanct mafias. Let there be a single omnipotent body to try all individuals and elites alike.
A peep through hlidskjalf (telescope): If god Odin peeps through his hlidskjalf to have a panoramic glance at Pakistan's society (its ordinary and influential people and lackadaisical institutions, at dagger's drawn), what would he notice? Inertia, incompetence, and siege mentality, all around! What solution for this psychopathology? Change of attitudes and a cooperative relationship between individuals and organisations. Not viewing civilians as bloody ones and Khakis as dunces. But how to revamp attitudes? Draw psychological profiles of individuals and organisations. Are they `normal'? 'Rueful child visible to naked eyes in `Pakistan founding party wala' and `Naya Pakistan wala` chiefs.
At least the selection and training institutions should review efficacy of their Thematic Apperception Tests. This test claims to decipher underlying motives, concerns, and their inner window on social world. Why scoundrels at large like `sab she pehley Pakistan' wala remained undetected. He hid in washroom to avoid (d)ragging (read Musharraf's auto-biography). Try to detect flaws in attitudes like `halo effect', `projection', `blame shifting', `victim blaming', `bullying' and` transference'. May apply even Rorschach Ink Blot Test, Children's Apperception Test and other tests in store.
Unless siege mentality is cured we would continue to witness `defence mechanism' attitudes (fearful court judgments, discriminatory education and healthcare, and stratified shelter and housing). In short, fossilization of mafias (scuttling participatory democracy) in all realms of life.
Conclusion: Elected representatives (power) are under the delusion that they are superior to all unelected institutions. But the representatives should exercise their authority under Allah's
Authority within bounds of our constitution.
The courts are guards over brute power and authority of the guardians (government). In so doing the courts are 'quite untouchable by the legislature or the executive in the performance of its duty' (Harilal Kania, India's first chief justice).The chief justice of Pakistan alone cannot be the guardsman of the constitution. Unlike Western judges, he does not have lifelong tenure. The bureaucracy, banks and accountability institutions should also preserve their autonomy tooth and nail.
Pakistan and the Game of Throne
General elections of 2018 were one of the historical elections Pakistan had ever witnessed mainly because for the first time ever a third political party ousted the two party's system out of the power corridor. PML N and PPP were replaced by the PTI and it emerged as the largest seat grabber in the polls. It was quite astonishing, for his critics, in many ways that Imran Khan after his struggle of 22 years was now going to become the Prime Minister of Pakistan.
From the day of this Government's advent it was quite evident that the crown of Prime minister ship is going to be very exigent and taxing for Imran Khan. And it was quite vivid in the initial few months of the Government that it is going to be very difficult for them to fulfill the sky-high expectations that were pined upon them since the day of this Governments inception. The two humungous challenges that this incumbent Government of Pakistan Tehreek e Insaaf (PTI) had to face were; economy and bad governance. They were welcomed with the crumbling economy that was at the verge of default with foreign reserves of two weeks in national exchequer and the extensive trail of bad governance.
PTI very persistently used the election rhetoric of not going to IMF but owing to the hanging sword of national default it was forced to do so and hence the first U-turn of the Government emerged on the national spectrum. This Government had to take this economy's bull by horns and in order to do that certain decision had to be taken that became the cause of intense inflation in the country. It can be said that the Government peddled its reforms agenda in FBR, state bank and economic divisions and after that it had to face the resistance from the trader's community. The results of these reforms are becoming fruitful for Government in the last few weeks of 2019 as World Bank appreciated our ease of doing business and furthermore the rating agency Moody increased Pakistan's rating from negative to Stable. This is an achievement for the economic team, but real success would be to transform this stabilization into trickle down affect that would reach the common masses because they are yet to cherish the economic stability in their lives.
Apart from the economy another concern for the Imran Khan's Government was good governance and this topic entails every department within in the jurisdiction of the executive and provinces. In these past 14 months, most of the criticism on the Government came due to lack of the governance model which Imran Khan promised before elections. The selection of Punjab's Chief Minister was hugely contested within the party and mainstream media that how on Earth Imran Khan could hand over such an important province to the man who joined PTI two months before elections and clearly lacks the administrative capabilities that are required to run the biggest province of the country. Unfortunately, in the first year of its 5-year tenure, the performance of PTI in Punjab is below average. The agenda of Police reforms has been pushed under the carpet. There has been constant reshuffling in the bureaucracy of the Punjab but according o the critics there is the need of only one reshuffle on the post of CM but despite of all this Imran Khan is still standing firm behind Usman Buzdar and I think is the only one who still thinks that he is going to become Wasim Akram Plus.
PTI's stance on the accountability was the driving force of its political struggle over 22 years and now when Imran Khan is in the Government people want to see that looted money back that have been allegedly money laundered outside ofPakistan. Government has established an asset recovery unit and on 3rd December 2019, its first victory was witnessed when with the co operation of UK's National Crime Agency Pakistan was able to get the 190 million pounds worth of the property in the Hyde Park. But opposition parties are continuously raising their reservations against National Accountability Beaurea and they say that Government is using state institutions against its opposition parties as according to them, Imran Khan holds political vendetta against them. Last month when Nawaz Sharifflew abroad on health grounds, many heads were rolled that Government is doing reconciliatory deal with the opposition by giving safe exit to NawazSharif. But Imran Khan has unequivocally stated that he would not enter in any kind of National Reconciliation Ordinance (NRO) with any opposition party as according to him if he does so he would become the biggest traitorof his nation. On the contrary the slogan of accountability is the only binding force for the PTI voters who have been standing by the Government despite the governance issues and economic recession. The compromise on accountability would change the political fate of this government and till now we can say that the rigid stance of Imran Khan on across the board accountability is evident of this fact that Prime Minister has fair realization of this scenario.
Another big challenge this government had to face was Azadi March of Maulana Fazal ur Rehman that created quite a stir in the Capital for over a week when thousands of madrassah kids under the leadership of Maulana and other opposition parties demanded the resignation of Prime Minister on the grounds of rigged election but ironically for over a year these parties have been unable to produce one proof in election commission to substantiate their claims. The sit in was called off after few days but it gave rise to many conspiracy theories regarding "Maulana Araha Hai "and"Maulana Jaa Raha Hai". This expeditionfurther aggravated the gap between Prime minister and the opposition that would eventually affect the legislative process in Parliament where bothare supposed to form laws and regulations.
On one front, Imran Khan emerged as the brightest and strongest and that was the foreign policy front of the Government. In the last 14 months Pakistan has emerged as one of the significant international players. In this period Pakistan has hosted high level foreign dignitaries and head of state. One day Imran khan is driving Muhammad Bin Salman from Noor Khan Airbase to PM house, receiving Malaysian, Emirati and Qatari head of state and on another day, he is hosting Duke and Duchess of Cambridge then flying to Iran to mediate between them and KSA. The international stature of the Prime minister pushed Pakistan into limelight. The role of Pakistan in Afghan peace process has increased its importance for United States of America as it was quite evident when Imran Khan visited USA earlier his year. After the revocation of Article 370, Pakistan has been very vocal about the Indian atrocious in Kashmir and Prime minister's speech in UN General Assembly was a big hit where he single handedly exposed the RSS-Nazi nexus and forced the world to not forget Kashmir due to the unfortunate economic compulsions of the international politics. Overall Pakistan is also ahead in the domain of the Public diplomacy in the region after the opening of the Kartarpur corridor to the Sikhs pilgrims.
But despite of these achievements in foreign policy, the real challenges lieat home where there is the dire need to put our house in order first. There are still very big question marks over the competence of the cabinet ministers and lethargy of the beauracracy. At the end of the day it isthe general public that needs to be satisfied and till now PTI is still struggling with that. It can be said that it would be unfair to compare the performance of the three-timeruling parties with that of the Government that is one year old. The pragmatism would require to give this government time as still for many the current prime minister is the only hope for the nation but on the other hand he also needs to realize that running a country is different from running a cricket team as there is the need of more patience in former. Imran khan still had to cross a long road ahead for which he needs to pull up his sleeves and buckle his shoes up to give the people of Pakistan what they deserve the most; A strong, prosperous and welfare state.