Kejriwal seeks full statehood for Delhi, condemns PM Modi's media control gimmicks
One needs not revisit the full story to know as to how a novice in Indian politics, Arvind Kejriwal, has created sleepless nights, deliberately or otherwise, for so many national politicians, especially from Congress and BJP by capturing power in the capital city through ballot box, ousting all big stalwarts from Delhi assembly and Delhi state.
People of Delhi elected Kejriwal and his Aam Aadmi Party (Common Man's Party) or AAP with overwhelming mandate to rule. All media gimmicks by Congress, BJP and their corporate lords to defeat AAP did fail as people know who these parties are and stood by the new party in their name and its leader Kejriwal.
PM Modi seems to be trying for constant media attention by his world tours along with fantasy rhetoric and Delhi CM Kejriwal accuses him of overusing, rather buying media attention. Many scholars in media say PM Modi is entertaining world public, though not many are interested in any kind of political shows.
In politics however, PM Modi is just like any other big leader trying to sell their 'talent' for high prices. Most of his top poll promises to the public made in 2014 are not fulfilled.
BJP and Congress meanwhile are keen to get the Delhi government of Kejriwal removed by hook or crook, forgetting that Delhiites have opted for the AAP as the only credible option.
Conspiracy over statehood
After victory, not only AAP is fulfilling all electoral promises he made during the historic poll campaign, but also tirelessly working for the welfare of the state. Obviously, there have been visible mutual concerns between the state and AAP.
One of the pledges the AAP has made to the Delhiites is to obtain full statehood for Delhi and he is determined to get full statehood for his Delhi state, ntowithstading the reluctance shown by the central government of Modi and main opposition Congress party. When they ruled Delhi state as alternative government they wanted its full statehood as India's custodians but now both raise objections so that the issue could be raised in the next election as AAP failure.
Thus Delhi state is facing what could be called a statehood problem very similar to what the Palestinians seek from Israel or Kashmiris from India, China and Pakistan that jointly occupy alien nations on false pretexts. While Israel occupies Palestine territories, kills the people there and take away even the lands of those that are killed and use them for illegal colonies for criminal Jews, India, Pakistan and China occupy neighboring Jammu Kashmir according to their military, economic and diplo-triclomatic strength.
Delhi is an Indian state and also is capital city of independent India. Like Palestine, Delhi state has limited autonomy and unless it is made a full-fledged state, the elected government of Delhi cannot pass laws and use police, which is now under central government control, for the state activities.
Indian Union government has played the usual mischief with the AAP governed Delhi state government by using the police to arrest the CM of Delhi Arvind Kejriwal to showcase its power as both the top national outfits BJP and Congress parties were drowned by the "insignificant and very small party"AAP in Yamuna River in the elections for the state assembly.
It is not for taking credit that AAP is eager to get full statehood for the Delhi but for the proper functioning of Delhi government as a responsible dispensation supported by necessary infrastructure, like police and land that are now with the central government. As the debate on Delhi's statehood status heats up, Chief Minister Arvind Kejriwal has made a draft bill seeking full status. In the draft bill, Kejriwal seeks to bring police, land and bureaucracy under its control, a move that may set stage for another confrontation with the Centre. At a press conference, the AAP chief said that they have uploaded the draft bill on their website and urged Delhi residents to give their suggestions through 'fullstatehood.delhi[at]gov.in' and 'full statehood. delhi[at]gmail.com', which he said will remain activated till 30 June.
An all-party meeting will be held on the issue, Kejriwal said while urging rivals BJP and Congress to "rise above differences" shedding petty mindedness and he went on to quote from old manifestos of BJP wherein the party had promised full statehood.
The central government and the AAP dispensation have been at loggerheads over the transfer and postings of officers in the past. "The BJP has struggled the most on the issue as Delhi's ruling party. They have consistently raised it. We are merely taking their resolve forward by inviting public opinion on this draft," Kejriwal told a press conference here, when asked about the AAP's action plan if the draft is rejected by the Centre. To buttress his point, Kejriwal quoted from BJP manifestos from 1993 till 2014 and statements made by its leaders including Minister of State for Home Kiren Rijiju.
AAP push
Delhi CM narrated how the statehood process went on for years; "LK Advani had tabled the Delhi Statehood Bill in Parliament in 2003. It was referred to a Standing Committee chaired by Pranab Mukherjee which had backed the suggestions. But for some reason it got lapsed. Even Congress has spoken out for statehood in the past. Kiren Rijiju spoke in favour of statehood in 2006. VK Malhotra raised the issue in 2011. In its 2013 national executives, BJP reiterated its resolve in this regard. On 24 May 2014, Harsh Vardhan had said that the first issue he would raise with the new Prime Minister would be statehood," Kejriwal said.
Kejriwal said that he has written letters to Prime Minister Narendra Modi, Home Minister Rajnath Singh, BJP President Amit Shah and Congress President Sonia Gandhi to garner support for the draft bill, which keeps the high-profile NDMC area, out of its jurisdiction. Arvind met the PM on the matter.
Kejriwal said after 30 June, the final version of the draft would be prepared and a resolution would be passed by the Delhi Assembly to this effect. "We will forward the resolution to the Centre which in turn will have to bring Constitutional Amendment," he said. "The draft has been put on the Delhi government's website. Through its passage, we seek to fulfill the dreams of Congress and BJP. We should rise above party lines. A special session of the Assembly may also be called for passing the resolution," the CM said, flanked by his deputy Manish Sisodia. "The draft primarily says that NDMC area will be with the Centre and the rest should come under the elected government in Delhi. It has been prepared after taking into consideration the older ones," he said.
In the draft bill, the AAP dispensation will ensure that institutions such as the Delhi Development Authority (DDA), Municipal Corporation of Delhi (MCD) and Delhi Police will be accountable to the elected government of the national capital. Granting full statehood to the national capital is one of the major electoral promises of the Aam Aadmi Party (AAP), in the absence of which it has frequently clashed with the BJP-led Centre over matters of jurisdiction since assuming office. In its manifesto, AAP had declared that it will push for full statehood acting within the constitutional framework and using its moral and political authority.
The BJP now ruling India has had an ambivalent stance on the issue, although the Atal Bihari Vajpayee government had introduced a bill in Parliament in 2003 to confer full statehood to Delhi, which was never passed.
Last year, AAP had planned to hold a referendum on the issue, which was later shelved after many constitutional experts, argued anything of that sort would be "unconstitutional".
BJP has successfully use media as the most important and most powerful tool to control politics in India and to regulate propagation of Hindutva and Indian image aboard amid Indian brutal occupational genocides in Kashmir.
Meanwhile, Delhi Chief Minister Arvind Kejriwal on May 28 said Prime Minister Narendra Modi is controlling a large chunk of media, while reacting to a tweet that said no mainstream media has covered Rana Ayyub's book " Gujarat Files: Anatomy of a Cover Up ". "What does that tell us? "It tells us that Modi controls a large chunk of media, especially the owners," Kejriwal wrote on Twitter.
Gujarat riots haunt Modi
Gujarat CM Narendra Modi became known in the country after the riots in Gujarat killing many Muslims fearlessly as he knew Indian government run by the Congress party would oppose the Hindutva strategy to target Muslims that would benefit Congress party in terms of Muslim vote banks. Even judiciary did not find him wrong in getting the defenseless Muslims murdered at will.
Indian media celebrated Modi brand of Hindutva and tried to link all development the state has made since independence –en before he even became a politician- to his own ability and added to his credit. That was a deliberate RSS strategy to make him a PM candidate in due course. RSS and corporate media succeeded in their joint endeavor to make Modi appear a large size leader just like they do in promoting fixed joint cricketism in India and abroad.
Those Muslims who died have been forgotten by India, even as Modi moved upward to occupy PM chair in New Delhi to pursue the Congress policies. Congress party is too happy that they found a real replacement in BJP which, many Congressmen think, would make Muslims would be silenced to deny their ownership of Babri Mosque, pulled down by Congress-BJP communal duo in 1992 according their conspiracy.
It is a known fact that those who commit crimes are very cautious and if they have got some power would use it to its full potential to cover up their crimes. No one is a god but everyone can be criminal in this world and government is capable of protecting you from punishment for your crimes. .
PM Modi has been on world tour ever since he assumed power in 2014 as Indian premier, by visiting countries one by one and some countries more than just once and advanced countries like USA as many times as possible.
A recent book, "Gujarat Files: Anatomy of a Cover Up" brings to light the truth about how the BJP government under Modi organized the Gujarat riots. Bureaucrats and top officials in Gujarat who held key positions in the state between 2001 and 2010 and were involved in the Gujarat riots. The book investigates the alleged fake encounters that happened under Modi's watch as then chief minister of Gujarat between 2001 and 2010.
Like in Israel, judiciary in India also is under pressure to shield the Hindu criminals and try to fix the Muslim victims. Today, a lot of greedy political Muslims prefer money to Babri Mosque- that is the level of Indian faith.
Hindutva media
Bulks of India media, both print and electronic, including TV channels, are essentially pro Hindutva because that helps them target Muslims in India and neighborhoods. This disease can be explained only as sadistic pleasure syndrome.
India media lords who serve MNCs use their portals to insult Islam and Muslims even while they want better ties with Arab world, particularly on "Islamic terrorism". In fact when they insult and warn Pakistan, it only thinks in terms of Islam and Indian Muslims. So that Muslims serve the cause of state Hindutva; they want to keep Muslims under duress and tension. That is historic sadism that Indian Hindu rulers are so used to. .
While the BJP-RSS has been on rampage on Indians with its Hindutva instructions to follow as to what to eat and how to think etc, Indian PM Modi teaches Yoga in his world trip in order obviously to make Hindutva only a useful soft agenda.
BJP has a wide ranging world media networking to influence the opinion makers about Hindutva, rather than India, while Indian sources pay huge sum to media lords and editors with instructions not to publish anything that is no pro-Indian stuff and reject anything against Indian policies In fact Indians source keep a close watch on what is happening in world scene and detect anything appearing not supporting Indian causes and quick action follows by sending money to the editor and media lords n the form of advertisement fees and special contributions. So much so, some media deliberately publish and run stories against India so that India immediately sends money to them so as to end that scenario developing further. They know how make money.
India has enormous success as many editors do refuse to publish anything which is not promoting India or propagating Hindutva. More than that, many newspapers abroad also churn-out pro-India stuff on special requests from Indian embassies functioning in the capitals.
The negative mindset of RSS-BJP and allies is evident in making Muslims Islam, Pakistan, Bangladeshi workers, and Babri mosque as their prime target to garner Hindu votes. Along with these, now the RSS-BJP has added the India's prestigious higher educational institution JNU by calling it anti-national. What s shame? India media support the RSS claims though it has yet to showcase its own real patriotic activities. Anti-Islam or anti-Muslims or anti-JNU or anti-Pakistanis is not a really a patriotic premise. Positivism is important as much as tolerance of other languages religions and cultures.
RSS wants to control humans and their mental and physical activities in entirety so that every Indian behaves exactly how it envisaged for India and world. Ghar wapsi was the beginning of that mind conversion phenomenon. BJP also makes animals their gods and humans as their slaves; they want Indians to worship their favorite animals as neo-gods. However, unfortunately they are unable to apply 'black magic' – generally used for possible wins in cricket- to make every Indian a Hindutva person in mind and soul. The black magicians do the 'magic" and use the network to make that happen so that they get the charges in plenty of money. Their government agencies use remote technology to make many things appear to be happening.
Observation
Why Arvind Kejriwal and AAP are rare phenomenon in Indian as well as global political and governmental scene? None needs a crash course on contemporary Indian politics here to show dirty Indian political scene has been for decades.
As it is well known, one cannot discuss Indian political scene without disclosing the shameful Hindutva communal politics targeting Muslims, harming their legitimate concerns, just for Hindu votes.
AAP made fundamental departure from the usual Hindutva politics by refusing to take shelter under the so-called 'Muslim threat' (the theme has been fully exploited since the Sept-11 hoax) or targeting Hindu or Muslim vote banks. AAP brand politics is very simple: it did not pamper the Muslims like the Congress and other so-called secular parties do just for fun nor did it woo Hindus for votes as BJP led Hindutva outfits do deliberately. Instead, Kejriwal's team focused on real politics and forwarded to the public the real problems the Delhiites face. AAP clearly showcased that in order to get Hindu votes a party needs not to target Muslims, insulting or injuring or killing Muslims as this happens in Uttar Pradesh and elsewhere.
In order to loot the nation's resources and promote bribery-dowry system, Indian politicians have done away with what is very dear to a nation: honesty and truth. That is the crux of negative predicaments of Indian nation. A parliament of rich and agents of corporate lords cannot be honest. The rich lawyers, who become judges by immoral means and after playing all sorts of mischief with the common people that approach them with genuine problems for help, cannot honestly decide the fate of Indian nation, either.
How can a corrupt and dishonest lawyer become a honest and lawful after becoming a judge or justice? No wonder corruption has become a part of Indian justice delivery system and jurisprudence
When dishonest lawyers become judges they continue to mint money and this explains as to why many judges are being caught across the globe in bribery scandals.
Won't there be murder of judgments in courts? Why politicians and top bureaucrats boldly take bribes and make illegal wealth so openly?
When corrupt and greedy lawyers are the judges in courts, people cannot expect real and honest judgments
Can thieves and criminals become police and judges? But that perhaps is happening. The judiciary and jurisprudence has fallen a mute victim (Your lord!).
Politicians and government functionaries take undue advantage of this disastrous lacuna, detrimental to the honest upbringing of a society. .
Of course, no suggestion is made here that Indian system would be fair and honest if judges are trained right from the beginning after their excellent degrees in law (unlike the shameful practice of undergoing a law course just for obtaining degrees without proper attendance, at times on payment basis to practice law) especially as future hopes of Indian honest and fair judiciary judges. Much more is required to make the system work honestly.
That is cause of all problems Indians suffer for too long – created partly by politicians, partly by the governments and elected representatives of people, partly by the parliament and state assemblies, partly by the media lords, partly by mafias, partly by illogical police, partly by the judiciary and partly by the helpless people of India.
Judiciary can do a lot for the benefits of people and nation of India.
Kashmir Issue at the UNGA and the Nuclear Discourse
The Kashmir issue has more significance in view of the nuclearization of South Asia as many security experts around the world consider Kashmir a potential 'nuclear flashpoint' between India and Pakistan. The revocation of the special constitutional status of Kashmir by the BJP government on August 5, 2019, also referred to as Jammu and Kashmir Reorganization Act 2019 and the subsequent lockdown in Kashmir has since considerably increased political and diplomatic tensions between India and Pakistan. India's recent moves and actions in Kashmir have once again internationalized the Kashmir dispute. This was evident during the UN General Assembly's 74th Session, where the Kashmir issue remained a crucial agenda item for several countries.
During this year's session prominent leaders of the world condemned Indian brutalities in Kashmir. Turkish President Recep Tayyip Erdoğan criticized the international community for failing to pay attention to the Kashmir conflict and called for dialogue to end this dispute. Malaysian Prime Minister Dr. Mahathir Mohamad said that Kashmir "has been invaded and occupied" by India despite the UN resolution on the issue. Chinese Foreign Minister Wang Yi also discussed the issue and called for a peaceful resolution of the dispute based on the UN Charter and Security Council resolutions. Based on the grave importance of Kashmir as a potential 'nuclear flashpoint' between India and Pakistan, Prime Minister Imran Khan, while addressing the UNGA warned the world community about the dangers of a nuclear war that according to him might break out over Kashmir due to Indian atrocities. The current situation appears to be the most critical time for both the countries and the region as both countries are nuclear-armed.
However, unfortunately, the Indian leaders and media perceived Prime Minister Imran Khan's warning as a nuclear threat and termed it as 'brinkmanship'. Contrary to this perspective, it is worth mentioning here that the Indian leadership itself is involved in negative nuclear signaling and war hysteria against Pakistan in recent months. For instance, the 2019 Indian General Election campaign of Prime Minister Modi was largely based on negative nuclear signaling comprising of several threats referring to the possible use of nuclear weapons against Pakistan. Furthermore, as an apparent shift from India's 'No First Use' (NFU) policy, on August 16, 2019Indian Defence Minister Rajnath Singh, while on a visit to the Pokhran nuclear test site paid tribute to the late former Prime Minister Atal Bihari Vajpayee and asserted that India might review its NFU policy. He stated that a change in future circumstances would likely define the status of India's NFU policy. Since then there is no official denial of this assertion from India which indicates that India might abandon its NFU policy.
Moreover, India's offensive missile development programs and its growing nuclear arsenal which include; hypersonic missiles, ballistic missile defence systems, enhanced space capabilities for intelligence, reconnaissance, and surveillance and the induction of nuclear-powered ballistic-missile-capable submarines clearly indicate that India's nuclear weapons modernization is aimed at continuously enhancing its deterrence framework including its second-strike capabilities vis-à-vis Pakistan. This is also evident from India's military preparations under its more recent doctrines such as the 2017 Joint Doctrine of the Indian Armed Forces (JDIAF) and the 2018 Land Warfare Doctrine (LWD)which are also based upon more proactive offensive strategies and indirect threats of pre-emptive strikes against Pakistan.
As evident from the above-mentioned developments, it seems likely that India aspires to increasingly project itself as a regional hegemon and a potential superpower. The BJP government under Prime Minister Modi inspired by the Hindutva ideology is taking offensive measures under the notions of 'a more Muscular or Modern India' based on strong military preparedness. In such circumstances, Pakistan's threat perception would likely remain increasingly inclined towards its eastern border. Pakistan due to its economic constraints would also likely face considerable difficulties in competing with India toe to toe with respect to its military modernization plans. Pakistan is already punching well above its weight, and nuclear deterrence would be the only way through which Pakistan can maintain a precise balance of power to preserve its security. This could only be carried out by deterring India with the employment of both minimum credible deterrence and full-spectrum deterrence capabilities. This posture clearly asserts that since Pakistan's nuclear weapons are for defensive purposes in principle, they are aimed at deterring India from any and all kinds of aggression.
Hence, at the present India's forceful annexation of occupied Kashmir and the resultant nuclear discourse at the UNGA has further intensified Pakistan-India tensions. Under present circumstances, the situation could easily trigger another politico-military escalation between India and Pakistan. Prime Minister Modi has bet his political reputation on his move to annex the region and his political career is on the line. The same way Pakistan's politico-military establishment is equally unlikely back down from its stance on Kashmir. It would be difficult for both countries to come down from the escalation ladder because politico-military reputations would be at stake at both ends. Consequently, Pakistan might be forced to take action before India's modernization plans get ahead and might respond even sooner.
The nuclear discourse in Prime Minister Imran Khan's speech against the backdrop of the Kashmir crisis at such a high forum like UNGA would likely keep the issue internationalized. The situation demands the UN fulfill its responsibility of ensuring peace and to prevent billions of people from the dangers of a nuclear war. However, Indian blame game, aggressive behavior and offensive nuclear signaling against Pakistan all present a clear warning of nuclear war. It would greatly limit the prospects for international mediation especially by the United Nations whose resolutions on Kashmir clearly provide a right of self-determination to decide Kashmir's future.
1.2 trillion rupees on the move: Modi's greatest piece of purchase yet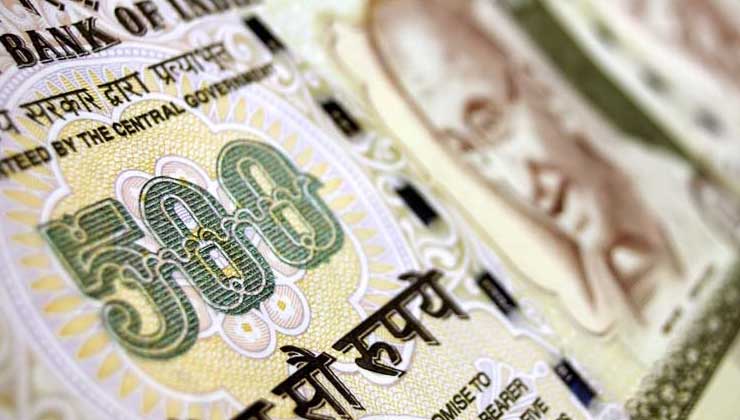 Last week, the RBI (Reserve Bank of India) was taken aback by more than a surprise. Just when it was dealing with the uncomfortable series of events that led to the transfer of surplus 1.2 trillion rupees into the government of India; social media erupted. It quickly realized that losing the battle regarding the transfer would only add fuel to the hoax of closing down nine commercial banks. RBI enjoys considerable amount of autonomy and independence in the largest democracy, and still, it had to kneel down to Modi's alleged quick fix.
The RBI would have to vouch for the government in times of need, it is primarily what is expected of the institution; but there was a great deal of discomfort in how the government justified it. A committee set up under the ex-governor, Mr Bimal Jalan, cited how central banks would not need so much of surplus to carry out their affairs. Effectively, it was an order, not a request, which became the underlying discomfort behind RBI's hesitancy in adhering to the views of capital transfer committee. Not that anyone expected the central lender to protest longer, it did however, request Mr Jalan to reconsider the decision at the face of various consequences. To say the least, it was embarrassing for a premier financial institution to be put under the public eye. The social media hoax was another ridicule of the sickly RBI. In the tales of grand conquests, the victorious army steals the wealth from the losing party. Similarly, the BJP led government in India are redefining all forms of state tools in favour of their interests.
Stolen wealth is most often than not used to correct economic blunders. Just like in the tales of grand conquests, the decision to transfer national wealth from the reserve bank is nothing new. It is nevertheless baffling, that the money transfer is looping in the same direction. While the BJP government in India were imposing a comprehensive GST (Goods and Service Tax) policy, they would not have anticipated complaints from large industries over decreased consumer consumption. For a party that is now known to redefine the legitimacy of governance, falling prey to NBFC's (Non-bank Financial Companies) incompetence or bankruptcy is a visible defeat. Unlike many other soaring economies, there are large group of subsidiary lenders operating in India. On hindsight, economic policies are barely creating tunnels through which the capital is getting recycled in the same loop. Revenues are not generating further revenues. It is merely closing down on its self-inflicted gap.
The Security and Exchange Board of India (SEBI) almost played with fire. Uncharacteristically, it proposed a framework to work together with the RBI in order to claim outstanding defaults from high value clients. The RBI was never going to agree with a defaming offer as such but the incident did fuel the argument of capital shuffling. It only makes the bluff look more real. A strategic plan to counter all measures that would have blocked the transfer of trillions. As Mr Jalan sheepishly implied how the importance of central bank and what is does is only limited to the public perception, RBI fought a fix in between larger or rather dangerous political agendas. Consolidating requests from SEBI to only fall into the whims of the government shows the lack lustre personality of the central funding institution. For the time being, Narendra Modi has his way, a theft of national treasure-like his opposition colleague Rajiv Gandhi expressed in the media. However, there will also be a far-fetched evaluation of Modi's actions. A move of 1.2 trillion rupees in the same pot. Not by any means, a cunning cover up.
Walking the tight rope: India's Diplomatic Strategy in the Middle East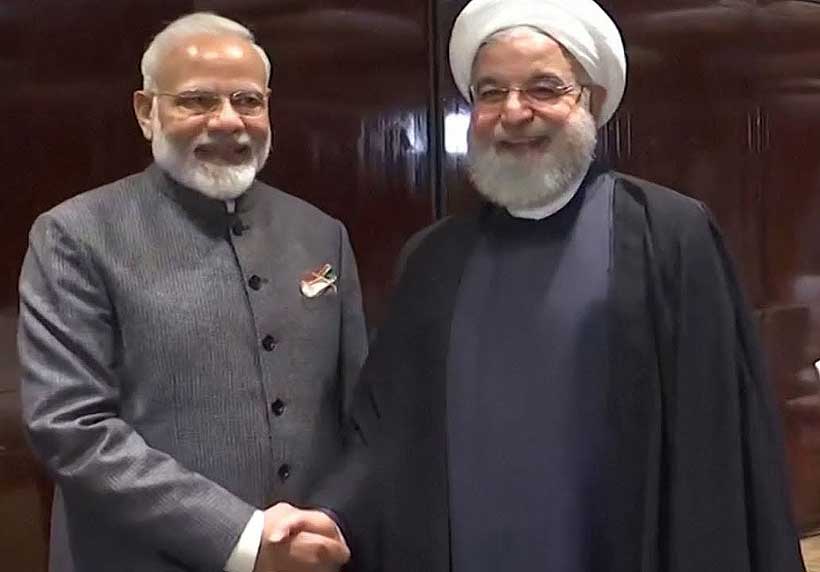 India's diplomatic corps have been resolutely articulating India's stances and furthering its interests in the international fora where multiple challenges emanating from historical and contemporary contexts are being faced. One important factor which India's astute foreign policy makers have faced is the complicated and crucial engagement with the Middle East. There are multiple facets to India's engagement in the contemporary context that add to this complexity. One, India's old adversary and neighbor Pakistan has upped the ante in its diplomatic blitzkrieg especially within the Muslim world. Second India's has varied strategic interests in the warring Middle East factions. Third, the economic interdependencies and the crisis in the international trade in the Trump era has further complicated India's position as an economic actor in the region. While there are various constituent elements of India's Middle East outreach, the contemporaneous concerns relate more to its relationship with the Kingdom of Saudi Arabia, Islamic Republic of Iran and the Republic of Turkey.
India and Saudi Arabia have historically engaged in deep and multi-dimensional political, economic, cultural, defence and strategic cooperation. Saudi Arabia has long been an important Indian trade partner; the Kingdom remains a vital source of energy for India, which imports almost a fifth of its crude oil requirement from Saudi Arabia. Enhanced security cooperation has added a new dimension in the bilateral ties between New Delhi and Riyadh. Recently, Indian PM Narendra Modi was conferred with the highest civilian award of the Kingdom of Saudi Arabia even as the top leadership continues to send signals of deep comradarie and solidarity.
With the ascent of the crown prince Mohammad Bin Salman, various layers in this important diplomatic relationship have surfaced. This has happened in a particularly peculiar geopolitical and geostrategic context where both countries have faced tough challenges to their internal stability and international position. While Kingdom of Saudi Arabia is still emerging from the consequences of the massive attack in its oil fields as well as the widespread criticism of humanitarian crisis in Yemen at the international fora, India is grappling with international criticism and discourse about the situation in Kashmir in context of dilution of its political autonomy as well as prolonged information and communication blackout.KSA has had a mediating role in the Indo-Pak tussle since Pulwama and how this hyphenation has led to competitive photo-ops of diplomatic support. Even as KSA has stood by Indian leadership's vital interests. However, the Pakistani leadership has been relentless in its attempts to appeal to the leader of the Islamic world for vital economic and diplomatic support, especially in context of the Kashmir situation. Even as Saudi Arabia has managed this delicate equation with deftness, it has given in to Pakistan's economic demands while making a symbolic gesture of closeness by offering the private jet to Pakistani Prime Minister for his visit to the West. It doesn't help that the Indian economy is going through a rough phase. However, the audacious announcement to invest $100 Billion in the fledgling Indian economy is a bold testament of the veritable and vibrant economic partnership between New Delhi and Riyadh. It is pertinent to note that in the contemporaneous challenges that the countries face, Iran as well as Pakistan emerge as key actors that affect the bilateral engagement in a pronounced manner.
Iran is India's historic ally and third largest supplier of crude oil. However, the India-Iran relationship transcends oil. India, with an investment of $500 million, aims to develop Iran's Chabahar port as a transit hub for Afghanistan, Central Asia, and the International North-South Transport Corridor (INSTC). Additionally, India is developing two gas fields, namely Farzad-B gas field located in Tehran and the South Pars field located between Iran and Qatar. These projects clearly highlight India's long-term engagement with Iran. However, India's muted response to US pressure has been causing slight tension in the bilateral relationship. Even though the top-level bilateral meeting between Indian premier Modi and his Iranian counterpart Hassan Rouhani was successful to diffuse tensions to an extent. The crisis in Yemen, oil trade and even India's action in Kashmir continue to affect the relationship.
In this context, the challenges emanating from Turkey are also a sign of worry. Even as Turkey has remained an old ally of Pakistan and a supporter of the 'Kashmiri' cause, its open support for a rather lonely Pakistan should cause some worry in India's strategic circles. This is because India has fine diplomatic relations with Turkey and has considerable economic and trade interests.
However, oil being an important consumer and agricultural good in India's economy, it is important to secure its interests to have access to reliable and affordable Iranian crude oil. The trade negotiations and engagements with the US haven't had any headway even as the threat of sanctions for buying oil from Iran continues. India could emerge as a trouble-solver in this context especially since this KSA-Iran conflict in oil supply context has global implications. PM Modi's personal chemistry with the US leadership could be useful in this context.