Digital Economy has the Potential to Drive ASEAN Integration
In a session on the emergence of the digital economy in South-East Asia at the 25th World Economic Forum on ASEAN, global and regional IT leaders said that countries in the region could miss out on major opportunities. They urged governments to collaborate on harmonizing regulations and liberalizing the sector.
"What is happening is that the uptake of digital services is going so fast and is bringing down borders between these different nations," said Sigve Brekke, President and Chief Executive Officer of Norway's Telenor Group. Telenor, among other investments in the region, holds a mobile operator's licence in Myanmar. "But I don't see ASEAN countries taking part in this. I am afraid that ASEAN is losing out. There are too many big words about digital opportunities, but I don't see the action," Brekke added.
In addition to coordinating policy frameworks, the region needs to foster start-ups and create products to meet the demand for digital services, Brekke continued. Local content could include information for farmers, which would allow them to cut out middlemen, and for use in education. Cashless payment systems should also be possible. Brekke's message to policy-makers was: "The revolution is coming extremely fast. There are great opportunities for ASEAN companies to take charge of the future. Get your act together – the sooner the better."
There are indications that ASEAN countries are waking up to the opportunities of the digital economy and the priorities for achieving it. "For many years, South-East Asia has had an insecurity complex relative to China and India," said Nick Nash, Group President of Garena in Singapore. "But we are beginning to see home-grown companies. On the one hand, I appreciate the need for the proverbial kick in the pants, but there are rays of light." He added: "There really is strong potential here if we build it the right way."
Nash noted that countries in the region, notably Singapore and Thailand, have bolstered their educational institutions. "We are improving from a human capital standpoint. That is a strong check mark." In addition, some countries have been implementing pro-growth IT policies. Vietnam has kept IT costs low, significantly boosting the proliferation of smartphones – an example of "how a lower-income country can get this policy right". According to Nash, another challenge ASEAN economies need to address is the liberalization of foreign ownership limits.
"No matter how you define the digital economy, government and policy play an important role" in making it happen, Yasmin Mahmood, Chief Executive Officer of the Malaysia Digital Economy Corporation (MDEC), noted. While the Fourth Industrial Revolution will be driven by business, she observed, young people in South-East Asia, where 40% of the population is below 30 years old, will be creating the innovations from the cutting-edge technologies. Government policy has to focus on schools and invest in education to turn young digital natives into digital producers, Yasmin stressed. Inclusion is important. But this does not just involve access to the internet; it also entails delivering faster transmission speeds. According to Emirsyah Satar, Chairman of the Indonesian e-commerce group Matahari Mall, a user in Papua New Guinea downloads files 25 times more slowly than someone in Jakarta. "That is the challenge for the government."
Social Mobility and Stronger Private Sector Role are Keys to Growth in the Arab World
In spite of unprecedented improvements in technological readiness, the Arab World continues to struggle to innovate and create broad-based opportunities for its youth. Government-led investment alone will not suffice to channel the energies of society toward more private sector initiative, better education and ultimately more productive jobs and increased social mobility. The Arab World Competitiveness Report 2018 published by the World Economic Forum and the World Bank Group outlines recommendations for the Arab countries to prepare for a new economic context.
The gap between the competitiveness of the Gulf Cooperation Council (GCC) and of the other economies of the region, especially the ones affected by conflict and violence, has further increased over the last decade. However, similarities exist as the drop in oil prices of the past few years has forced even the most affluent countries in the region to question their existing social and economic models. Across the entire region, education is currently not rewarded with better opportunities to the point where the more educated the Arab youth is, the more likely they are to remain unemployed. Financial resources, while available through banks, are rarely distributed out of a small circle of large and established companies; and a complex legal system limits access to resources locked in place and distorts private initiative.
At the same time, a number of countries in the region are trying out new solutions to previously existing barriers to competitiveness.
In ten years, Morocco has nearly halved its average import tariff from 18.9 to 10.5 percent, facilitated trade and investment and benefited from sustained growth.
The United Arab Emirates has increased equity investment in technology firms from 100 million to 1.7 billion USD in just two years.
Bahrain is piloting a new flexi-permit for foreign workers to go beyond the usual sponsorship system that has segmented and created inefficiencies in the labour market of most GCC countries.
Saudi Arabia has committed to significant changes to its economy and society as part of its Vision 2030 reform plan, and Algeria has tripled internet access among its population in just five years.
"We hope that the 2018 Arab World Competitiveness Report will stimulate discussions resulting in government reforms that could unlock the entrepreneurial potential of the region and its youth," said Philippe Le Houérou, IFC's CEO. "We must accelerate progress toward an innovation-driven economic model that creates productive jobs and widespread opportunities."
"The world is adapting to unprecedented technological changes, shifts in income distribution and the need for more sustainable pathways to economic growth, "added Mirek Dusek, Deputy Head of Geopolitical and Regional Affairs at the World Economic Forum. "Diversification and entrepreneurship are important in generating opportunities for the Arab youth and preparing their countries for the Fourth Industrial Revolution."
With a few exceptions, such as Jordan, Tunisia and Lebanon, most Arab countries have much less diversified economies than countries in other regions with a similar level of income. For all of them, the way toward less oil-dependent economies is through robust macroeconomic policies that facilitate investment and trade, promotion of exports, improvements in education and initiatives to increase innovation and technological adoption among firms.
Entrepreneurship and broad-based private sector initiative must be a key ingredient to any diversification recipe.
The Arab Competitiveness Report 2018 also features country profiles, available here: Algeria, Bahrain, Egypt, Jordan, Kuwait, Lebanon, Morocco, Oman, Qatar, Saudi Arabia, Tunisia, United Arab Emirates.
The impact of labour market trainings on unemployment process in the global labour economy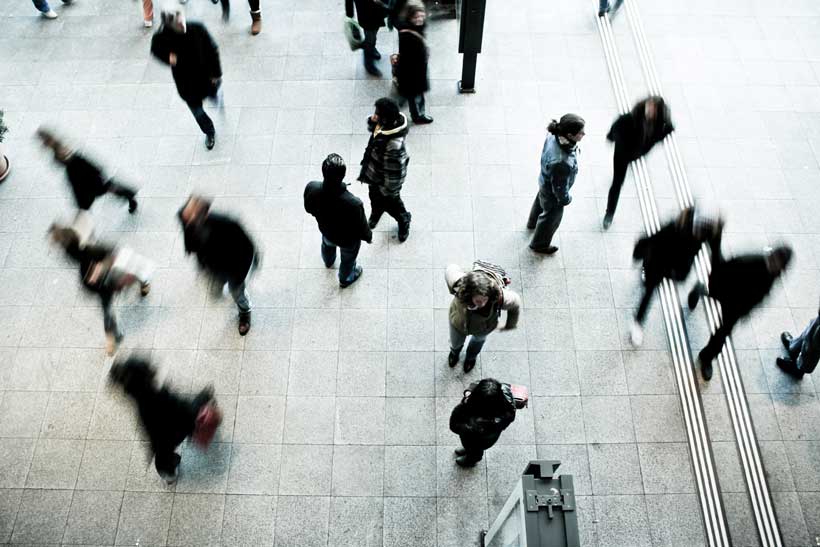 Since the 1990s, the persistence of high unemployment has been followed by two downturns, which affected an economic life over the world across the nation-states. The overt consequences cost unpleasantly social and economic outcomes for the states as well as societies. Henceforth, activation turn has observed once more shifting passive employment policies within the active policy actions of countries upon labour market at the beginning of a new millennium. It was supposed that the activation of jobless people through keeping employees occupied, job-search assistance, job creation and work experience programs, training and invest in up skilling, is an open way to fight against high unemployment and secure economic growth as well. Hereby, the idea of an active labour market policy (ALMP) became again pivotal tool in the domestic policy agendas of states in order to engage in new challenges of labour markets. Since the 1950s,it is an apparent fact that in Europe and the Nordic countries that the effectiveness of ALMPs engenders diminution in a structural and long-term unemployment and leads to increase net income together with the employment ratio of targeted groups in national economies.
With the XXI century's new technological vicissitudes and industrialization, the active employment policies have been designed to support people with monetary (income) and non-monetary (education) incentives in order to reduce inequality, keep the balance of social inclusion, and stimulate market beyond to decrease unemployment. Consequently, labour market training grew into to become an important measure of ALMP strategies in the background of "welfare to workfare policy approach" to create better-skilled workforce as well as to surge adequate match between skilled manpower and needs of progressive demand in labour markets.
In fact, the scholarly studies state significant impacts of training and vocational programs in the activation of the workforce. For example, the 1950-1960s – Post War Era characterized with the rapid economic growth and labour supply shortage in the European industry. And as a solution, national employment policies started to focus on labour trainings. So that Sweden with its successful retraining system has been the pioneer of ALMP idea in the history. On the other hand, Germany with 1969`s Employment Promotion Act considered training as a principal component of active employment policies to upskill workforce in terms of new industrial needs by market demand.
The UN 2009 reports that education is considered one of the main indicators of poverty reduction: education and human resource investments contribute to an economic development of nation-states and societies. Higher educated people or up-skilled workforce boost up productivity and react the positively to technological changes. Some scholars and interlocutors claim that in long-term perspectives ALMPs should have to aim to develop an education and training system that enhances the productivity and employability of a labour force. Because of the fact that the skilled manpower is one of the cornerstones of the higher employment, developed economy, higher net income and well-being of the whole society.
Many types of research have been carried out to identify the prominence of labour market training, however, the Katz`s study (1993) shows the significant point of job market training as turning "unskilled labour" into "skilled labour". Perceptibly, the unemployment problem is more common among less skilled individuals and new entrants to the market. Shifting in demand against unskilled labour force causes an unemployment among those people. In contrast to unskilled force reservation wage and labour demand is high for skilled manpower in the market. Here, the training policy helps turn out unskilled to a skilled workforce and to increase total employment in order to decrease unskilled unemployment. Research argues that training policy extends the skilled labour force and close the gap between the unskilled and skilled workers. Caruana and Theuma (2012) refer to Katz (1993) argue that in order to push jobless people towards work, some trainings improve the qualification of those workers who are already in the market. Hence, Katz (1993) emphasizes the importance of labour market training in reducing the unemployment rate of unskilled labour by transferring more workers to the skilled labour pool. They also underline the significant role of a training policy in improving the skills of employees and increasing, the supply of skilled manpower in the economy. The following figure "Development of Unskilled Labour Force" visualizes Katz`s statement andshows how training measure affects the job market in both ways. The points where demand curves intersect supply curves, which are given wages for skilled and unskilled labour respectively. As the author explains, the wages represent the remuneration of foregone opportunity costs that, logically, is higher for skilled labour than for unskilled one. Since labour demand for the skilled labour is stronger than that of unskilled labour, thus, the demand curve for the former one is more elastic. As the figure illustrates, after the implementation of training, part of unskilled labour is moving up to the skilled.
At the same time, scholar states that wage setting regulation, training, and education systems affect differently net income and employment perspectives. Consequently, education and labour training policies create an equal distribution of skills and able to reduce supply and demand shifting on wages and employment. Another study by Calmfors et al., (2001) argue that training programs increase the reservation wage of attendees. However, salary growth and employment perspectives are possible by time after long run participation in the program.
To sum up, the training policy is considered as a main supply-side policy tool of activation to tackle unemployment. Scholars argue that training programs are useful to prevent the long run unemployment and to keep unemployed active in the market via participation. However, ex-post evaluation of training programs is controversial. Country case studies show that training programs are more effective in the background of vocational education reforms and collaboration with demand-side active labour market policies.
Reference list:
, Forslund A., &Hemstrom M., (2001), Does Active Labour Market Policy Work? Lessons from Swedish experiences, Swedish Economy Policy Review, 85, 61-124
Caruana C. &Theuma M., (2012), The next leap – From Labour Market Programmes to Active Labour Market Policy.
Katz, F.L., (1993), Active Labor Market Policies to Expand Employment and Opportunity.
United Nations, (2009), Rethinking Poverty: Report on the World Social Situation 2010, Retrieved from http://www.un.org/esa/socdev/rwss/docs/2010/fullreport.pdf
Paid and well-designed internships work
"Before, they would ask for your diploma and maybe your grades. Now, when you are entering the labour market, you are asked for multiple internships and work experience here and there so I feel the pressure to intern so as to be better prepared for the labour market."
That was what secondary school student, Georgia, told me while I was carrying out some focus group research last year for an ILO survey on youth aspirations.
Her frustration and worry are typical these days of many young people entering the labour market. They face the daunting task of finding a decent job and then keeping it when they do.
Unemployment and the proportion of young people not in employment, education or training are high, and new and emerging forms of 'non-standard' employment such as temporary, part-time and gig work are rapidly expanding.
These types of 'non-standard' jobs now dominate young people's early labour market experiences, along with internships, which are becoming ever more common – not only in high income countries where they originated but also in low and middle income countries.
The idea is that internships help break that Catch 22 that many young jobseekers face – not having enough experience to get a job and not being able to get the experience needed because of not having a job.
But, just how effective are internships as a means of promoting the long term job prospects of young people like Georgia?
The fact is, there hasn't been much solid research. Above-all, very little at all is known about the impact of so-called 'open-market' internships which are not undertaken as part of either an educational course or as part of an active labour market programme. In many – if not most- countries, these remain under-studied and under-regulated
This is the question that my colleague Luis Pinedo and I set out to answer in a new ILO working paper,  "Interns and outcomes: Just how effective are internships as a bridge to stable employment?", which reviews existing studies and analyses primary data using surveys of interns undertaken by the European Commission and the Fair Internship Initiative (FII), an intern advocacy coalition.
We came to three main conclusions:
Not all internships improve career prospects
The impact of internships on the longer term integration of youth into work appears to be modest. Internships are, on average, less effective than either student jobs or apprenticeships as a means to bridge the gap between education and regular employment.
Paying interns pays off
It is clear, however, that paid internships offer better job prospects for youth in the long run than unpaid ones and that paid interns are more likely to find a job than those who were not remunerated. This may be because the payment itself may be linked to other positive features of a well-designed internship programme. These include the presence of a mentor; similar working conditions as regular employees; access to health insurance, and internships that are long enough for the young person to acquire and improve their skills. In addition, formal certification of the completed internship and/or undertaking the internship in a big firm both influence employment prospects and can also have a positive long-term impact.  However, the likelihood of finding a job does not increase in relation to the amount paid to the intern.
More and better research is needed
As yet, far too few studies have been carried out and those that do exist rarely make a serious attempt at identifying the causal links between internship programme features and post-internship labour market outcomes. Moreover, analyses of open market internships are even rarer. The task is clearly made more complicated by the fact that there is no agreement about what precisely is an internship. However, the lack of analysis is particularly worrisome not least because it is precisely open market internships which are least covered by existing forms of regulation. This paper, along with its two companion papers listed below mark a first step by the ILO to rectifying this information gap.
See the two other working papers that are part of the series:
Employment working paper no. 240: The regulation of internships: A comparative study Andrew Stewart, Rosemary Owens, Anne Hewitt and Irene Nikoloudakis
Employment working paper no. 242: Does work-based learning facilitate transitions to decent work? Laura Brewer and Paul Comyn