Understanding Arab-Islamic Politics: Advocating the Case of the Political Culture Approach (A)
The chronicles of human history are mainly the struggle between despotic, oppressive governments, on the one hand, and freedom from tyranny and the aspiration to achieve civil rights and freedoms, on the other; between totalitarian and authoritarian regimes, and liberal democracy.
In the words of Fukuyama, the twentieth century witnessed the world attacked by convulsions of ideological violence in the struggle of democratic liberalism, first against the remains of absolutism, and afterwards against Bolshevism and fascism. The end of the century witnessed the victory of Western liberal democracy. The world had not only reached "the end of ideology", but also "the end of history."
Thus, Marshall McLuhan's vision, as early as 1964, regarding "the global village", took on form and content with its outstanding expression being the tremendous spread of the social media and the communications and news networks. Society has reached "the Mac-World" as a cultural phenomenon. Moreover, the gaps between "high politics" – which deals with war and peace – and "low politics" which deals with social-economic issues and human welfare, are being progressively narrowed. This is the basis for the argument that the cultural borders between human societies have been blurred, and local cultures are now subject to the profound influence of the global culture.
However, is this the real situation? If "the end of history" has arrived, and democracy is victorious, why are there still so many wars between states, and so many tyrants threatening to bring about the destruction of humankind? If the cultural borders between human societies have become blurred, why is there an increase in fanatic nationalism? Why have ethnic conflicts and separatist uprisings multiplied?
Why is there still a First, Second, Third and even a Fourth World? Why is the division between the North and the South in effect and even more intense? And above all, why is Huntington so right in his analysis that in every place where Islam and Arabs are found, violence as well as internal and external wars are likewise found?
Indeed, the world reality is far from the optimistic, globalization vision, and it is doubtful whether cultural boundaries have been blurred. Hostility, rancor, violence, and global dangers have not vanished. National and state interests have not only converged but have partly moved further apart. Unfortunately, Islam confronts and viciously fights all other world's civilizations, and as Huntington refers to Islamic boundaries are borders of blood.
The end-of-history and the globalization approaches are based on two perceptions that are not necessarily accurate: first, has the state really become obsolete as a central focus of reference, and is it losing its power and its sovereign control? Secondly, has the growth in importance of cross-border economic forces and transnational players really diminished the significance of conflicts between states over territory? Has geo-economics replaced geo-politics? It is not only doubtful whether the world at the twenty-first century is more stable and quieter, but it is sure that Islamic religious ideology takes advantage of the power vacuum that has been created to control and to subdue the civilized world, and to bring it to the Islamic 7th century desert.
The data is crystal clear. Over 90 percent of world terrorism and over 70 percent of world violence is purely Islamic, and the countdown continues rising up. This is enough without any doubt to put Islam to where it belongs. In 2015 there were 452 cases of homicide bombings alone. All of them where Muslims. From September 11 to April 2016 there were more than 28,000 terrorist acts alone, in which hundreds of thousands of people victimized.
In the last 70 years 14 million Muslims were massacred by other Muslims. There is not even one state around the world that is not confronted by Islam, by Jihad violence and terrorism, or by Da'wah, the preaching to Islam and the diplomacy of deceiving the infidels, or by Hijrah, massive huge immigration and birth-rate demography. Isn't it enough to label Islam to where it belongs? Islam has never been all over its 1400 years, even for one day, a religion of peace.
The interesting phenomenon is that there is a broad consensus that there is a distinct Japanese, or Chinese, or Hindu, or African-Tribal cultures, and, a distinct Arab-Islamic culture of great power and influence. We even teach these characteristics as a variegated cultural difference on the anthropological level, however, at one and the same time, we deny the cultural difference on the political level and disavow its importance on the level of behavioral insight.
But in our understanding, the gaps between Western and Arab-Islamic culture are so deep and qualitative that it determines everything. There is ample scientific and empirical clear proofs that without understanding the cultural ideological spectrum there is a huge deficiency in the ability to qualitatively analyze the Middle East and Islamic world. The denial to use culture as a scientific tool on the racial grounds and as a part of politically correct approach is not only stupid but largely contributes to the lack of understanding in fact the large ignorance that determines our behavior.
The world may have turned into a small village in many aspects, but political culture, which is also influenced and shaped by religion, dictates gaps in behavior and attitudes and creates deep political differences, which are difficult to bridge over.
Indeed, the widespread use of modernization and technology does not necessarily blur the behavioral boundaries and certainly not the cultural ones. Such is the case of Saudi Arabia and the Gulf states. The tremendous petro-dollar riches they have accumulated have not changed the traits of the traditional anarchistic tribal society as a pre-medieval community. The capacity to purchase every technological innovation and the state of the art of Western means has not at all changed their societies' way of life and tribal-clan structure.
In the West, those who do not understand this cultural phenomenon are astounded and full of wonder at how these states perpetuate their traditional way of life, and at the same time, prevent Westerners from leading their regular way of life and demand from them consideration for their religious and cultural values while staying there.
A no less severe phenomenon is that Saudi Arabia has invested billions of dollars in buying many research institutions throughout the world, and finances universities and researchers in the West, just in order to glorify its own cultural values. It finances, in fact buys communications media outlets, public opinion and lawyers firms throughout the Western world. It spends billions of dollars in maintaining internet sites of high quality in English and Arabic, which are meant to uphold its own anachronistic tribal values and the features of traditional Islam. And it has worked to prevent antagonism against itself, as a society hostile to Western culture.
Above all, Saudi Arabia is Enemy Number One of the modern, democratic international system. It finances, aids, supports, and consolidates most of the fundamentalist Islamic terrorist organizations and groups throughout the world. Ultimately, Saudi Arabia aspires to restore the Islamic past to the future of modern, human society. Modern life and the Western technology that it uses have not changed Saudi society. The cultural structure has remained congealed in tribal anarchy; hence, the Western conception of change and transition to modernity has no chance either of flourishing or of even becoming established in Arab-Islamic political culture.
The central argument which we are expounding, is that there are wide gaps between various cultures, which are expressed in profound differences in ways of life and social structure, chiefly between Western political culture and Arab-Islamic political culture, and this influences patterns of political and behavioral activity. These gaps constitute a basis for flaws of thinking, distorted perceptions, and failures of policy. These factors, which are shaped and fostered in the various cultures, bring about strategic surprises and mental blindness (visual agnosia) and lead to the march of folly and disasters.
We may diagnose the phenomenon with the concept of "mirror image". This expresses a personality system, which causes one to perceive an adversary's thinking as matching one's own. You look at your adversary and see his conceptions and mental images as matching your own set of values and beliefs. But in practice, you see yourself reflected in the mirror, and you attach to your adversary operational evaluations and defining positions that are exactly the same as your own.
Let's take the issues of war and peace through the lenses of the "mirror image."
You estimate that your conceptions, strategic definitions, and certainly your operational means, are your adversary's as well. You and he aspire to peace, and you and he strive in the same direction and in the same trends by means of peace. And you are sure that you and he understand peace in the same parameters, and all that is needed is good will on both sides to end the war and to march into peace.
It is clear to you that your good will expresses the same boundaries as your adversary's good will. Therefore, matters are absolutely understood by both sides, and the way to ending wars and establishing peace leads down the same path. You estimate that the political circumstances and the historical conclusions lead both you and your adversary to the same operational evaluations.
You and your adversary have arrived at the same situation after having tried everything, hence you both have the firm opinion that the shared aim in sitting down together for talks and discussions is to arrive at successful political arrangements, which you both understand according to the very same parameters.
And why is this absolutely clear and taken for granted? Because you and your adversary both understand that both of you have paid a high human and economic price, that you are both ripe for negotiations and political arrangements that will bring about peace and coexistence.
However, do both sides really aspire to peace in like manner? Do they both define the longed for peace in a symmetrical manner? Are they ready for an arrangement as a consequence of the same operational conclusions? Are they both politically exhausted and socially tired that their only conclusion is ending the war and reaching peace?
Our intention is to stress that "the mirror image" distorts the perception of reality, and muddles positions. From here the way is short to strategic surprises and shameful failures and national disasters, which might bring states to the verge of extinction.
We all know that the outer objective world is not the internal subjective world, still we do not translate it operatively in the political realm and we totally ignore the cultural dimension. We so much want to believe our adversary resembles us in our mutual aspirations and the means to achieve them that we literally erase behavioral boundaries and resist any other information to enter our minds.
But what if your adversary is different from you culturally and his conceptual definitions and political beliefs are different from you? What if what is for you moderate is in Islam the opposite? What if Bin Laden and Abu Bakr al-Baghdadi are extremists according to your views, while they are moderate according to Islam? What if those who follow the Islamic commandments are moderate true believers according to Islam while their behavior and acts put them on the extreme line of the spectrum according to Western values and beliefs? What if to kill, to butcher, to slaughter, to decapitate, to terrorize and to hate the infidels and all other inhumane acts are totally unacceptable according to Western moral values, but are in fact part of Islamic commandments to its believers to follow?
Indeed, we do not understand consciously and we do not want to contend conceptually with a problem so deeply unprecedented in history. This is not a nightmare that would fade away, rather this is a horrible plague, a contagious virus that spread all over the world aspiring to critically change it. We all watch and read and listen to the words clearly declared by Muslims: 'we will win over you, we will subdue you, just because you love life, while we love death,' and we still continue to ignore.
We all watch and read and listen to the voices clearly say that the is occupying the entire world and bringing it under Islamic rule, because it is the destiny of Islam to solely rule the world, and that the Shari'ah is the only constitution under which humanity must accordingly live and still continue to pretend everything is just find and the Muslims will accommodate and assimilate.
The political cultural approach is a sensitive filter for understanding the deep gaps between the positions and conceptions of the parties. To illuminating the flaws and the lack of cultural insight one may consider the remarks of the Israeli journalist Doron Rosenblum, who related to the throwing of stones from Lebanon from the border toward Israel by Prof. Edward Said, the author of the notorious Orientalism:
Perhaps the most famous intellectual today…to join the latest trend, in which masses from all the Arab states stream to the Lebanon-Israel border in order to spit, to curse, and to throw stones at Israel?… Why do the Arab masses really stream precisely to the place from where we withdrew to the last centimeter; precisely to the point where there is no occupation and no territorial claims; precisely to the place where we raised our hands; precisely there they stream to express their bottomless hatred [which has] no end or purpose; precisely to there of all places?… And in true astonishment one may ask, what are your intentions? Is it because of the past or because of the future? Or is it just because of hatred and inertia?
Doron Rosenblum, ignorant and lacking in insight as to the meanings of the cultural gaps, does not at all understand that precisely in the place where Israel had definitively withdrawn, it was transmitting a message of great weakness, and the reaction was total hostility and lack of inhibition by the Arab masses, intellectuals, and politicians. He does not understand that in Arab-Islamic political culture, weakness is not accepted as magnanimity in victory, but precisely the opposite: the continuation of warfare. He does not understand there is no quit pro quo in Arab-Islamic political culture and if you retreat and give up there is no mutual reaction from Arab-Islamic side. In the Middle East, everything is right and acceptable but weakness and failure. And Rosenblum does not understand that the stone expresses the cultural dimension in its ancient usage, disavowing by stoning to death.
The Free World leaders make their work easy: they fight against the symptom and not against the real issue. They declare fighting terrorism, Jihad, al-Qaeda and the Islamic State, but not the ideological-religious sources that motivate them. That is why they fail time and again and Islam continues in its march of victory. Bernard Lewis has tried to explain this in his research, What Went Wrong.
How is the cultural phenomenon expressed? Why is it so elusive, despite its being known and understood to scientific research? Norman Dixon in his Our Own Worst Enemy examined the psychology of failing leaderships. He directed attention to the phenomenon that the leadership invests its resources in two activities: denying objective reality by a wishful thinking approach, and rationalization of mistaken behavior when reality proves the leaders were wrong and their actions are proven mistaken.
Various scientific disciplines deal with national perceptions and images, how beliefs and values influence activity and leaders' reactions. The concept of belief systems include terms such as "the image", "the operational code", "cognitive map", that link between the actor's psychological and operational environments. These are set of lenses through which information is received. Yet, the literature concerning misperception focuses on the psychological accounts of why individuals interpret the world in the way they do, rather the belief systems focuses of how the individuals see the world and act accordingly.
Robert Jarvis explains how misperceptions and misconceptions determine our behavior. People make decisions according to their interpretation of the information they get without studying and analyzing it. People stick to political based conceptions and ignore any contradictory information. Importantly, people with higher education are less open to change their political views, even less readiness to assimilate contradictory information.
Part of the explanation for this phenomenon is the "cognitive dissonance" approach, advanced by Leon Festinger, in his The Theory of Cognitive Dissonance. That is, there is unwillingness to accept what may contradict one's values, conceptions, positions, and beliefs. Instead of checking one's own values and actions, a person's mind is closed to any unacceptable development, and he refuses to admit his mistakes or his failed evaluations. From comes conceptual fixation and closed consciousness.
This also leads to visual agnosia, even willful blindness. People observe only what they want to observe. People believe in what suits their views and values and people tend to follow the optimistic side of human behavior. This is likened to a man's reaction to threatening information that contradicts his conceptions and values, or that fundamentally contradicts his policy. The immediate reaction is refusal by way of disbelief that the threat will be realized, a phenomenon that leads to being unprepared. The problem is if we are all infected with this syndrome. Leaders are supposed to think in terms of the nation as a whole, and their responsibility is higher and more concrete. Leaders with a great deal of self-confidence will display more indifference to risks, and will not deploy to face threats and dangers. This might lead to war.
Those whose self-confidence and experience are low might sharpen crises and again be drawn into war as a result of failure to make proper responses. In any event, inaction on the part of leaders, or superfluous action, is a recipe for national disasters. Barbara Tuchman referred to this, pointing out that throughout history governments have taken positions opposed to the interests of their peoples. A leadership's capacity to perform is extremely poor, and precisely those leaderships had an existential influence on the fate of peoples and states. Wars break out not necessarily because of failure to perceive a developing reality, but as failures of leadership, and their inability to analyze ongoing phenomena because of their aspiration to force their will on reality.
What characterizes political leadership is folly, closed minds, and stubborn blindness, which are a source of self-deception that does not learn from experience, as they continue to evaluate their own political path as correct, and practice a mistaken policy.20 Moreover, leaders aspire to invent the wheel anew, rather than basing themselves on orderly thinking, systematic policy, and long-range plans, preferring self-deception and conceptions determined in advance. Lastly, they totally disregard contrary signs and signals, and are incapable of pausing to examine the policy in effect in light of developing reality, out of the estimate that there is no alternative to their policy.
When we discuss the issue of culture, the political leadership has decisive influence. The manner of its behavior and conduct is not necessarily understood. Leaders, like society in general, do not act in accord with "logical", defined parameters. This stands out particularly on the issue of contending with matters that are important to deal with as against urgent matters. Leaders are busy, first of all, with "the politics of oblivion", which means not dealing with controversial, problematic matters, which resemble booby traps from the standpoint of the potential problems they enfold.
Second, when these problems reach their desks nonetheless, they seek to postpone dealing with them by a "policy of delay". Third, when the problems pop up again, and dealing with them cannot be put off any longer, leaders adopt a "policy of committees". They set up an investigating commission to examine the situation in the hope that the situation will change before it has concluded its work.
Fourth, when the investigating commission finishes its work and presents its recommendations, the leaders practice a "policy of file away and do nothing", or set up a commission to implement the recommendations, which buries the matter. In any event, time is a variable of critical importance, and a major trait of their activity.
Why do we deal with these aspects? Because leaders continue not to learn, and stubbornly persist in not drawing lessons, even when strategic failure cannot be ignored and proves them wrong. This is the politics of permeability and closed minds, hence also, their inability to mold another policy, based on national interests and taking into account their own responsibility. National disasters are the next stop.
Tuchman quotes the historian of Philip II, king of Spain, who was "more closed minded than all the kings", so that no failure of his policy could challenge his absolute faith that his policy was excellent. Indeed, unlike accidents, it must be understood that national disasters do not develop overnight, but as a consequence of a series of faults and mistakes in political assumptions. This involves events that are cognitively dissonant, that are ignored or the existence of which is denied; flaws of processing information or correctly dealing with it; and incapacity to control events.
The first duty of leaders is to examine whether it is possible to attain goals, and whether they are realistic. The more that they are not realistic the more leaders mislead their own people and present it with "surprises" and failures. What is not realistic will not be realized, no matter how splendid it is, and no matter how much it is defined as a historical breakthrough. What is important is to stay with reality, with the possible, and with what can be achieved, after deeply probing study and research, deliberation, and obtaining reliable intelligence. Anything that is not based on these foundations might end up as a national disaster.
The most responsible attitude for leadership is to know when to stop, to examine issues frankly, and to admit mistakes. Flimsy foundations of a policy will not stand in place, even if they are mended with splendid patches. What cannot be mended will collapse in disaster. On the other hand, leaders very much love to make reforms, and to declare a new national policy, or a revolutionary strategy that they have drawn up. The problem is that it is not enough to show that a certain situation is bad. It is necessary to be sure that the problem has been properly described, and that the solution proposed will lead to improvement of the situation.
For that reason, common sense, judgment, avoidance of comprehensive solutions that have not been properly checked must all be avoided, and always there must be a willingness to stop and examine the situation anew. Successful leaders are those who act responsibly, but who also admit failure. A major reason why leaders become irresponsible is because they become confused between the unreasonable and the impossible to achieve. What they perceive as unreasonable is not taken seriously in shaping policy.
Indeed, the most dangerous mental defects are laziness of thought, which means lack of readiness to contend with complex, unknown reality, and lack of operational patience, which leads to infatuation with theories that apparently explain everything, instead of practicing political judgment and taking national responsibility. The most important expression of this in the words of the ancient sages is, "Think first before you act." There is nothing more important nor lesson more instructive for political leadership than this maxim. Indeed, intelligent, considered policy is expressed by "Think first before you act." (Literally: "the end of an act begins with a thought") Another insight is in the statement "Noah built the ark before the deluge." Before the deluge, always before the deluge. Disasters have to be dealt with before they occur, not after they have taken place.
Getting Away With Murder: The New U.S. Intelligence Report on the Khashoggi Affair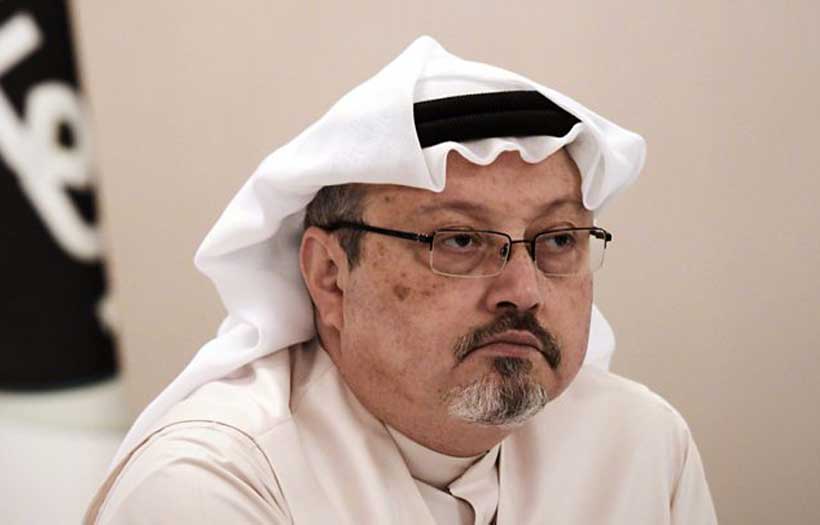 It was October 2, 2018 when a man walked into the Saudi Arabian consulate to collect some documents he needed for his impending marriage. He had been there earlier on September 28, and had been told to allow a few days for them to prepare the needed proof of divorce from an earlier marriage.
So there he was. His Turkish fiancée had accompanied him and he asked her to wait outside as it would only take a minute or two. She waited and waited and… waited. Jamal Khashoggi never came out.
What went on inside is a matter of dispute but US intelligence prepared a report which should have been released but was illegally blocked by the Trump administration. Mr. Trump is no doubt grateful for the help he has had over two decades from various Saudi royals in addition to the business thrown his way at his various properties. "I love the Saudis," says Donald Trump and he had kept the report under wraps. It has now been released by the new Biden administration.
All the same, grisly details of the killing including dismemberment soon emerged because in this tragic episode, with an element of farce, it was soon evident that the Turks had bugged the consulate. There is speculation as to how the perpetrators dispersed of the corpse but they themselves have been identified. Turkish officials also claim to know that they acted on orders from the highest levels of the Saudi government. They arrived on a private jet and left just as abruptly.
The egregious killing led to the UN appointing a Special Rapporteur, Agnes Callamard. She concluded it to be an "extra-judicial killing for which the state of the kingdom of Saudi Arabia is responsible." She added, there was "credible evidence" implicating Crown Prince Mohammed bin Salman and other senior officials.
Now the US report. Intelligence agencies conclude Jamal Khashoggi was killed by a Saudi hit squad under the orders of Crown Prince Mohammed bin Salman. They add that the latter has had unitary control over Saudi security and intelligence organizations and thus it was "highly unlikely" an operation of this nature would have been possible without Prince Mohammed's authorization.
Mr. Biden's reaction is plain. Although the Crown Prince is the de facto ruler with his father the King's acquiescence, Mr. Biden has not talked to him. He called the king and emphasized the importance placed on human rights and the rule of law in the US.
President Biden is also re-evaluating US arms sales to the Kingdom with a view to limiting them to defensive weapons — a difficult task as many can be used for both, a fighter-bomber for example.
There are also calls for sanctions against the Crown Prince directly but Biden has ruled that out. Saudi Arabia is after all the strongest ally of the US in the region, and no president wants to jeopardize that relationship. Moreover, the US has done the same sort of thing often enough; the last prominent assassination being that of the senior Iranian general, Qassem Soleimani, by the Trump administration.
US intelligence report leaves Saudi Arabia with no good geopolitical choices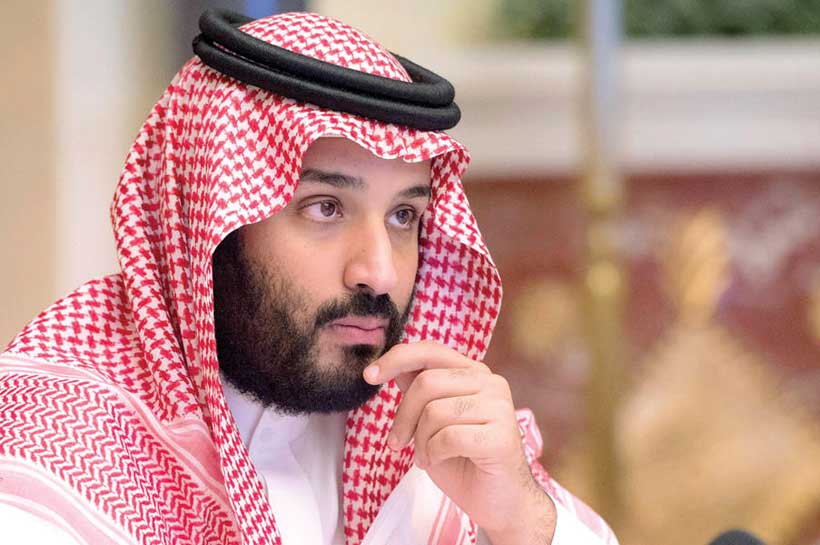 The Biden administration's publication of a US intelligence report that holds Saudi Crown Prince Mohammed bin Salman responsible for the killing of journalist Jamal Khashoggi creates a fundamental challenge to the kingdom's geopolitical ambitions.
The challenge lies in whether and how Saudi Arabia will seek to further diversify its alliances with other world powers in response to the report and US human rights pressure.
Saudi and United Arab Emirates options are limited by that fact that they cannot fully replace the United States as a mainstay of their defence as well as their quest for regional hegemony, even if the report revives perceptions of the US as unreliable and at odds with their policies.
As Saudi King Salman and Prince Mohammed contemplate their options, including strengthening relations with external players such as China and Russia, they may find that reliance on these forces could prove riskier than the pitfalls of the kingdom's ties with the United States.
Core to Saudi as well as UAE considerations is likely to be the shaping of the ultimate balance of power between the kingdom and Iran in a swath of land stretching from the Atlantic coast of Africa to Central Asia's border with China.
US officials privately suggest that regional jockeying in an environment in which world power is being rebalanced to create a new world order was the key driver of Saudi and UAE as well as Israeli opposition from day one to the 2015 nuclear accord with Iran that the United States together with Europe, China, and Russia negotiated. That remains the driver of criticism of US President Joe Biden's efforts to revive the agreement.
"If forced to choose, Riyadh preferred an isolated Iran with a nuclear bomb to an internationally accepted Iran unarmed with the weapons of doom," said Trita Parsi, executive vice president of the Washington-based Quincy Institute for Responsible Statecraft and founder of the National Iranian American Council. Mr. Parsi was summing up Saudi and Emirati attitudes based on interviews with officials involved in the negotiations at a time that Mr. Biden was vice-president.
As a result, Saudi Arabia, the UAE, and Israel appear to remain determined to either foil a return of the United States to the accord, from which Mr. Biden's predecessor, Donald J. Trump, withdrew, or ensure that it imposes conditions on Iran that would severely undermine its claim to regional hegemony.
In the ultimate analysis, the Gulf states and Israel share US objectives that include not only restricting Iran's nuclear capabilities but also limiting its ballistic missiles program and ending support for non-state actors like Lebanon's Hezbollah, Iraqi militias, and Yemen's Houthis. The Middle Eastern states differ with the Biden administration on how to achieve those objectives and the sequencing of their pursuit.
Even so, the Gulf states are likely to realize as Saudi Arabia contemplates its next steps what Israel already knows: China and Russia's commitment to the defence of Saudi Arabia or Israel are unlikely to match that of the United States given that they view an Iran unfettered by sanctions and international isolation as strategic in ways that only Turkey rather than other Middle Eastern states can match.
Saudi Arabia and the UAE will also have to recognize that they can attempt to influence US policies with the help of Israel's powerful Washington lobby and influential US lobbying and public relations companies in ways that they are not able to do in autocratic China or authoritarian Russia.
No doubt, China and Russia will seek to exploit opportunities created by the United States' recalibration of its relations with Saudi Arabia with arms sales as well as increased trade and investment.
But that will not alter the two countries' long-term view of Iran as a country, albeit problematic, with attributes that the Gulf states cannot match even if it is momentarily in economic and political disrepair.
Those attributes include Iran's geography as a gateway at the crossroads of Central Asia, the Middle East and Europe; ethnic, cultural, and religious ties with Central Asia and the Middle East as a result of history and empire; a deep-seated identity rooted in empire; some of the world's foremost oil and gas reserves; a large, highly educated population of 83 million that constitutes a huge domestic market; a fundamentally diversified economy; and a battle-hardened military.
Iran also shares Chinese and Russian ambitions to contain US influence even if its aspirations at times clash with those of China and Russia.
"China's BRI will on paper finance additional transit options for the transfer of goods from ports in southern to northern Iran and beyond to Turkey, Russia, or Europe. China has a number of transit options available to it, but Iranian territory is difficult to avoid for any south-north or east-west links," said Iran scholar Alex Vatanka referring to Beijing's infrastructure, transportation and energy-driven Belt and Road Initiative.
Compared to an unfettered Iran, Saudi Arabia and the UAE primarily offer geography related to some of the most strategic waterways through which much of the world's oil and gas flows as well their positioning opposite the Horn of Africa and their energy reserves.
Moreover, Saudi Arabia's position as a religious leader in the Muslim world built on its custodianship of Islam's two holiest cities, Mecca and Medina, potentially could be challenged as the kingdom competes for leadership with other Middle Eastern and Asian Muslim-majority states.
On the principle of better the enemy that you know than the devil that you don't, Saudi leaders may find that they are, in the best of scenarios, in response to changing US policies able to rattle cages by reaching out to China and Russia in ways that they have not until now, but that at the end of the day they are deprived of good choices.
That conclusion may be reinforced by the realization that the United States has signalled by not sanctioning Prince Mohammed that it does not wish to cut its umbilical cord with the kingdom. That message was also contained in the Biden administration's earlier decision to halt the sale of weapons that Saudi Arabia could you for offensive operations in Yemen but not arms that it needs to defend its territory from external attack.
At the bottom line, Saudi Arabia's best option to counter an Iran that poses a threat to the kingdom's ambitions irrespective of whatever regime is in power would be to work with its allies to develop the kind of economic and social policies as well as governance that would enable it to capitalize on its assets to effectively compete. Containment of Iran is a short-term tactic that eventually will run its course.
Warned former British diplomat and Royal Dutch Shell executive Ian McCredie: "When the Ottoman Empire was dismantled in 1922, it created a vacuum which a series of powers have attempted to fill ever since. None has succeeded, and the result has been a century of wars, coups, and instability. Iran ruled all these lands before the Arab and Ottoman conquests. It could do so again."
Back to Strategic Hedging and Mediation in Qatar Foreign Policy after the Gulf Reconciliation
Saudi Arabia, the UAE, Bahrain and Egypt ended the land, air and sea blockade on Qatar last January. While the way how the crisis ended revealed the control of the Saudi and Emirati decision-makers on the evolution of the issue, the process of isolation by its GCC neighbors reconstructed Qatar foreign policy within a loss of trust mode and directed the Qatari decision-makers to question the country's hedging strategy in the region. Following the reconciliation in January 2021, Qatar seems to practice its mediation policy again at the regional conflicts beside bringing back to the hedging strategy towards Saudi Arabia and Iran.
The blockade, which lasted three years and half, since the June 2017 increased the level of distrust of the Qatari decision-makers to the regional states, and to realize the significance of strengthening Qatar's regional security standing and international status. While economic wealth helped the country to utilize the outcomes of the blockade for political purposes, it pushed the country to establish, or strengthen, relations with alternative allies and economic partners, particularly Iran and Turkey.
Strategic hedging, as a concept developed after the Cold War period in contrast to the bandwagoning, balancing or buck-passing, has been the major foreign policy tool of Qatar as a small state aware of its security needs. It illustrated the Qatar's aim of finding a middle ground while insuring the potential security risks of the regional actors to its national security. By hedging the risky adversaries,namely Saudi Arabia and Iran, in the region, Qatar avoided a security dilemma and minimized the risks of being threatened.The Qatar foreign policy discourse revealed not only cooperative elements but also the confrontational ones which gradually paved the way forSaudi Arabia and the allies to build a rationale to imply blockade on the country in June 2017.
Prior to the 2017 crisis, hedging strategy helped Qatar to compensate its smallness and offset the potential security threats from Iran. Qatar had signed a security cooperation agreement with Iran in December 2010 including the exchange of specialized and technical committees, expand cooperation in training and naval exercises, as well as conducting joint campaigns against terrorism and insecurity in the region. Beside cooperating with Iran at the security and economy fields, Qatar avoided to challenge Saudi Arabia and shared the common regional security worries of the GCC towards Iran. It aimed at balancing its relations between these two regional powers and at the same time remaining neutral as much as it can by employing a discourse of mediation as a foreign policy tool.
While simultaneously positioning itself alongside the GCC, Qatar decision-makers gave credits to keeping ties with Iran. Qatar allowed Turkey to open a Turkish military base in its territory even before the crisis. While already securing its national security through a US military air base, Qatar's decision for opening a Turkish military base was highly criticized by its GCC neighbors and its removal became one of the demands of Saudi Arabia and the allies to end the blockade. Qatar's decision to boost domestic defense capabilities was understandable to enhance its security during the crisis. Resuming its dialogue with Iran helped Qatar to maintain the peaceful development of the natural-gas fields of Qatar shared with Iran. Moreover, getting militarily, economically and politically close to Turkey allowed the country to diversify its military dependency from the US and the Europe. At the domestic sphere, the economic wealth helped Qatar to survive and keep the Qataris more attached to the regional desires of the country, during the crisis, all of which worked for breaking free from the Saudi influence on the foreign policy decisions of Qatar.
The GCC crisis was an opportunity for Iran to present itself as an alternative ally to Qatar than the GCC members which was observed in the enhancement of the Iranian export to the country as well as Iran's decision to allow the Qatar airways to operate by Iranian airspace. In 2017, the Iranian exports to Qatar was $250 million,$225.25 million in 2018, and $214.17 million in 2019, according to the United Nations database. China also upgraded its security partnership including selling military technical exports, major importer of LNG of Qatar.
As a result ofregionally being isolated, Qatar had a break from hedging strategy in the region while callingSaudi Arabia and the allies for a diplomatic dialogue to solve their problems. The crisis raised the sense of respect to state sovereignty at Qatar foreign policy, and eventually increased the loss of trust at the perception of the Qatari decision-makers towards the GCC members. Ironically, the chronicsecurity threat perception of Qatar towards Iran was replaced with the distrust to Saudi Arabia and the Emirates at security realm.
The crisis enabled Qatar to gainmore security and influence in the region than before as a small state. As the regional conjuncture does not promise to go back to the conditions in pre-Gulf period giventhe more multifacedregional threats, Qatar became aware of the fact that it cannot rely on the GCC or the US alone military and economically. Hence, it announced the resume of its dialogues and cooperation with Iran which signaled the continuity of the hedging strategy of the Qatar foreign policy. Despite this strategy can be considered as part of escaping the possibility of new threats from Iran,it works for undermining the regional power of both Saudi Arabia and Iran through economic, diplomatic and institutional instruments.
In post-reconciliation period, it seems that Qatar manages to gain a high degree of freedom of sovereign action within the GCC. This helps Qatar to maintain its strategic interests and decide with whom to cooperate at the times of crisis or peace. Qatar is more aware of the impact of the structural features of power in domestic politics and regional security, hence pays importance to build counter alliances towards its neighbors at the same time cooperating with them, and without challenging them rhetorically or materially. The Gulf reconciliation did not weaken the Iran's potential ally status to Qatar, in contrary, Qatar announced that it will keep Iran in the game and, moreover, willing to mediate with Saudi Arabia and Iran.
Qatar is not anymore looking for minimizing threats to its stability and survive in the multipolar dynamics of the region. The decision-makersarenow motivated to pursue the Qatar's own strategic interests, and mediate Saudi Arabi and Iran, Iran and the US, Saudi Arabia and Turkey. Qatarwould to like to achieve the rewards of its bilateral military and economic establishments during the blockade over the changing attitude of the Gulf neighbors towards its rights as a sovereign state beside strengthening its regional status and international standing. As the al-Ula GCC summit in January was far from directly addressing the major roots of the Gulf crisis, it is exposed to give birthto the new conflicts at the foreign policy and regional security perception of the states at different shapes, and pave the way for the Qatari decision-makers to present the country as a mediator of the region again.