Understanding Arab-Islamic Politics: Advocating the Case of the Political Culture Approach (A)
The chronicles of human history are mainly the struggle between despotic, oppressive governments, on the one hand, and freedom from tyranny and the aspiration to achieve civil rights and freedoms, on the other; between totalitarian and authoritarian regimes, and liberal democracy.
In the words of Fukuyama, the twentieth century witnessed the world attacked by convulsions of ideological violence in the struggle of democratic liberalism, first against the remains of absolutism, and afterwards against Bolshevism and fascism. The end of the century witnessed the victory of Western liberal democracy. The world had not only reached "the end of ideology", but also "the end of history."
Thus, Marshall McLuhan's vision, as early as 1964, regarding "the global village", took on form and content with its outstanding expression being the tremendous spread of the social media and the communications and news networks. Society has reached "the Mac-World" as a cultural phenomenon. Moreover, the gaps between "high politics" – which deals with war and peace – and "low politics" which deals with social-economic issues and human welfare, are being progressively narrowed. This is the basis for the argument that the cultural borders between human societies have been blurred, and local cultures are now subject to the profound influence of the global culture.
However, is this the real situation? If "the end of history" has arrived, and democracy is victorious, why are there still so many wars between states, and so many tyrants threatening to bring about the destruction of humankind? If the cultural borders between human societies have become blurred, why is there an increase in fanatic nationalism? Why have ethnic conflicts and separatist uprisings multiplied?
Why is there still a First, Second, Third and even a Fourth World? Why is the division between the North and the South in effect and even more intense? And above all, why is Huntington so right in his analysis that in every place where Islam and Arabs are found, violence as well as internal and external wars are likewise found?
Indeed, the world reality is far from the optimistic, globalization vision, and it is doubtful whether cultural boundaries have been blurred. Hostility, rancor, violence, and global dangers have not vanished. National and state interests have not only converged but have partly moved further apart. Unfortunately, Islam confronts and viciously fights all other world's civilizations, and as Huntington refers to Islamic boundaries are borders of blood.
The end-of-history and the globalization approaches are based on two perceptions that are not necessarily accurate: first, has the state really become obsolete as a central focus of reference, and is it losing its power and its sovereign control? Secondly, has the growth in importance of cross-border economic forces and transnational players really diminished the significance of conflicts between states over territory? Has geo-economics replaced geo-politics? It is not only doubtful whether the world at the twenty-first century is more stable and quieter, but it is sure that Islamic religious ideology takes advantage of the power vacuum that has been created to control and to subdue the civilized world, and to bring it to the Islamic 7th century desert.
The data is crystal clear. Over 90 percent of world terrorism and over 70 percent of world violence is purely Islamic, and the countdown continues rising up. This is enough without any doubt to put Islam to where it belongs. In 2015 there were 452 cases of homicide bombings alone. All of them where Muslims. From September 11 to April 2016 there were more than 28,000 terrorist acts alone, in which hundreds of thousands of people victimized.
In the last 70 years 14 million Muslims were massacred by other Muslims. There is not even one state around the world that is not confronted by Islam, by Jihad violence and terrorism, or by Da'wah, the preaching to Islam and the diplomacy of deceiving the infidels, or by Hijrah, massive huge immigration and birth-rate demography. Isn't it enough to label Islam to where it belongs? Islam has never been all over its 1400 years, even for one day, a religion of peace.
The interesting phenomenon is that there is a broad consensus that there is a distinct Japanese, or Chinese, or Hindu, or African-Tribal cultures, and, a distinct Arab-Islamic culture of great power and influence. We even teach these characteristics as a variegated cultural difference on the anthropological level, however, at one and the same time, we deny the cultural difference on the political level and disavow its importance on the level of behavioral insight.
But in our understanding, the gaps between Western and Arab-Islamic culture are so deep and qualitative that it determines everything. There is ample scientific and empirical clear proofs that without understanding the cultural ideological spectrum there is a huge deficiency in the ability to qualitatively analyze the Middle East and Islamic world. The denial to use culture as a scientific tool on the racial grounds and as a part of politically correct approach is not only stupid but largely contributes to the lack of understanding in fact the large ignorance that determines our behavior.
The world may have turned into a small village in many aspects, but political culture, which is also influenced and shaped by religion, dictates gaps in behavior and attitudes and creates deep political differences, which are difficult to bridge over.
Indeed, the widespread use of modernization and technology does not necessarily blur the behavioral boundaries and certainly not the cultural ones. Such is the case of Saudi Arabia and the Gulf states. The tremendous petro-dollar riches they have accumulated have not changed the traits of the traditional anarchistic tribal society as a pre-medieval community. The capacity to purchase every technological innovation and the state of the art of Western means has not at all changed their societies' way of life and tribal-clan structure.
In the West, those who do not understand this cultural phenomenon are astounded and full of wonder at how these states perpetuate their traditional way of life, and at the same time, prevent Westerners from leading their regular way of life and demand from them consideration for their religious and cultural values while staying there.
A no less severe phenomenon is that Saudi Arabia has invested billions of dollars in buying many research institutions throughout the world, and finances universities and researchers in the West, just in order to glorify its own cultural values. It finances, in fact buys communications media outlets, public opinion and lawyers firms throughout the Western world. It spends billions of dollars in maintaining internet sites of high quality in English and Arabic, which are meant to uphold its own anachronistic tribal values and the features of traditional Islam. And it has worked to prevent antagonism against itself, as a society hostile to Western culture.
Above all, Saudi Arabia is Enemy Number One of the modern, democratic international system. It finances, aids, supports, and consolidates most of the fundamentalist Islamic terrorist organizations and groups throughout the world. Ultimately, Saudi Arabia aspires to restore the Islamic past to the future of modern, human society. Modern life and the Western technology that it uses have not changed Saudi society. The cultural structure has remained congealed in tribal anarchy; hence, the Western conception of change and transition to modernity has no chance either of flourishing or of even becoming established in Arab-Islamic political culture.
The central argument which we are expounding, is that there are wide gaps between various cultures, which are expressed in profound differences in ways of life and social structure, chiefly between Western political culture and Arab-Islamic political culture, and this influences patterns of political and behavioral activity. These gaps constitute a basis for flaws of thinking, distorted perceptions, and failures of policy. These factors, which are shaped and fostered in the various cultures, bring about strategic surprises and mental blindness (visual agnosia) and lead to the march of folly and disasters.
We may diagnose the phenomenon with the concept of "mirror image". This expresses a personality system, which causes one to perceive an adversary's thinking as matching one's own. You look at your adversary and see his conceptions and mental images as matching your own set of values and beliefs. But in practice, you see yourself reflected in the mirror, and you attach to your adversary operational evaluations and defining positions that are exactly the same as your own.
Let's take the issues of war and peace through the lenses of the "mirror image."
You estimate that your conceptions, strategic definitions, and certainly your operational means, are your adversary's as well. You and he aspire to peace, and you and he strive in the same direction and in the same trends by means of peace. And you are sure that you and he understand peace in the same parameters, and all that is needed is good will on both sides to end the war and to march into peace.
It is clear to you that your good will expresses the same boundaries as your adversary's good will. Therefore, matters are absolutely understood by both sides, and the way to ending wars and establishing peace leads down the same path. You estimate that the political circumstances and the historical conclusions lead both you and your adversary to the same operational evaluations.
You and your adversary have arrived at the same situation after having tried everything, hence you both have the firm opinion that the shared aim in sitting down together for talks and discussions is to arrive at successful political arrangements, which you both understand according to the very same parameters.
And why is this absolutely clear and taken for granted? Because you and your adversary both understand that both of you have paid a high human and economic price, that you are both ripe for negotiations and political arrangements that will bring about peace and coexistence.
However, do both sides really aspire to peace in like manner? Do they both define the longed for peace in a symmetrical manner? Are they ready for an arrangement as a consequence of the same operational conclusions? Are they both politically exhausted and socially tired that their only conclusion is ending the war and reaching peace?
Our intention is to stress that "the mirror image" distorts the perception of reality, and muddles positions. From here the way is short to strategic surprises and shameful failures and national disasters, which might bring states to the verge of extinction.
We all know that the outer objective world is not the internal subjective world, still we do not translate it operatively in the political realm and we totally ignore the cultural dimension. We so much want to believe our adversary resembles us in our mutual aspirations and the means to achieve them that we literally erase behavioral boundaries and resist any other information to enter our minds.
But what if your adversary is different from you culturally and his conceptual definitions and political beliefs are different from you? What if what is for you moderate is in Islam the opposite? What if Bin Laden and Abu Bakr al-Baghdadi are extremists according to your views, while they are moderate according to Islam? What if those who follow the Islamic commandments are moderate true believers according to Islam while their behavior and acts put them on the extreme line of the spectrum according to Western values and beliefs? What if to kill, to butcher, to slaughter, to decapitate, to terrorize and to hate the infidels and all other inhumane acts are totally unacceptable according to Western moral values, but are in fact part of Islamic commandments to its believers to follow?
Indeed, we do not understand consciously and we do not want to contend conceptually with a problem so deeply unprecedented in history. This is not a nightmare that would fade away, rather this is a horrible plague, a contagious virus that spread all over the world aspiring to critically change it. We all watch and read and listen to the words clearly declared by Muslims: 'we will win over you, we will subdue you, just because you love life, while we love death,' and we still continue to ignore.
We all watch and read and listen to the voices clearly say that the is occupying the entire world and bringing it under Islamic rule, because it is the destiny of Islam to solely rule the world, and that the Shari'ah is the only constitution under which humanity must accordingly live and still continue to pretend everything is just find and the Muslims will accommodate and assimilate.
The political cultural approach is a sensitive filter for understanding the deep gaps between the positions and conceptions of the parties. To illuminating the flaws and the lack of cultural insight one may consider the remarks of the Israeli journalist Doron Rosenblum, who related to the throwing of stones from Lebanon from the border toward Israel by Prof. Edward Said, the author of the notorious Orientalism:
Perhaps the most famous intellectual today…to join the latest trend, in which masses from all the Arab states stream to the Lebanon-Israel border in order to spit, to curse, and to throw stones at Israel?… Why do the Arab masses really stream precisely to the place from where we withdrew to the last centimeter; precisely to the point where there is no occupation and no territorial claims; precisely to the place where we raised our hands; precisely there they stream to express their bottomless hatred [which has] no end or purpose; precisely to there of all places?… And in true astonishment one may ask, what are your intentions? Is it because of the past or because of the future? Or is it just because of hatred and inertia?
Doron Rosenblum, ignorant and lacking in insight as to the meanings of the cultural gaps, does not at all understand that precisely in the place where Israel had definitively withdrawn, it was transmitting a message of great weakness, and the reaction was total hostility and lack of inhibition by the Arab masses, intellectuals, and politicians. He does not understand that in Arab-Islamic political culture, weakness is not accepted as magnanimity in victory, but precisely the opposite: the continuation of warfare. He does not understand there is no quit pro quo in Arab-Islamic political culture and if you retreat and give up there is no mutual reaction from Arab-Islamic side. In the Middle East, everything is right and acceptable but weakness and failure. And Rosenblum does not understand that the stone expresses the cultural dimension in its ancient usage, disavowing by stoning to death.
The Free World leaders make their work easy: they fight against the symptom and not against the real issue. They declare fighting terrorism, Jihad, al-Qaeda and the Islamic State, but not the ideological-religious sources that motivate them. That is why they fail time and again and Islam continues in its march of victory. Bernard Lewis has tried to explain this in his research, What Went Wrong.
How is the cultural phenomenon expressed? Why is it so elusive, despite its being known and understood to scientific research? Norman Dixon in his Our Own Worst Enemy examined the psychology of failing leaderships. He directed attention to the phenomenon that the leadership invests its resources in two activities: denying objective reality by a wishful thinking approach, and rationalization of mistaken behavior when reality proves the leaders were wrong and their actions are proven mistaken.
Various scientific disciplines deal with national perceptions and images, how beliefs and values influence activity and leaders' reactions. The concept of belief systems include terms such as "the image", "the operational code", "cognitive map", that link between the actor's psychological and operational environments. These are set of lenses through which information is received. Yet, the literature concerning misperception focuses on the psychological accounts of why individuals interpret the world in the way they do, rather the belief systems focuses of how the individuals see the world and act accordingly.
Robert Jarvis explains how misperceptions and misconceptions determine our behavior. People make decisions according to their interpretation of the information they get without studying and analyzing it. People stick to political based conceptions and ignore any contradictory information. Importantly, people with higher education are less open to change their political views, even less readiness to assimilate contradictory information.
Part of the explanation for this phenomenon is the "cognitive dissonance" approach, advanced by Leon Festinger, in his The Theory of Cognitive Dissonance. That is, there is unwillingness to accept what may contradict one's values, conceptions, positions, and beliefs. Instead of checking one's own values and actions, a person's mind is closed to any unacceptable development, and he refuses to admit his mistakes or his failed evaluations. From comes conceptual fixation and closed consciousness.
This also leads to visual agnosia, even willful blindness. People observe only what they want to observe. People believe in what suits their views and values and people tend to follow the optimistic side of human behavior. This is likened to a man's reaction to threatening information that contradicts his conceptions and values, or that fundamentally contradicts his policy. The immediate reaction is refusal by way of disbelief that the threat will be realized, a phenomenon that leads to being unprepared. The problem is if we are all infected with this syndrome. Leaders are supposed to think in terms of the nation as a whole, and their responsibility is higher and more concrete. Leaders with a great deal of self-confidence will display more indifference to risks, and will not deploy to face threats and dangers. This might lead to war.
Those whose self-confidence and experience are low might sharpen crises and again be drawn into war as a result of failure to make proper responses. In any event, inaction on the part of leaders, or superfluous action, is a recipe for national disasters. Barbara Tuchman referred to this, pointing out that throughout history governments have taken positions opposed to the interests of their peoples. A leadership's capacity to perform is extremely poor, and precisely those leaderships had an existential influence on the fate of peoples and states. Wars break out not necessarily because of failure to perceive a developing reality, but as failures of leadership, and their inability to analyze ongoing phenomena because of their aspiration to force their will on reality.
What characterizes political leadership is folly, closed minds, and stubborn blindness, which are a source of self-deception that does not learn from experience, as they continue to evaluate their own political path as correct, and practice a mistaken policy.20 Moreover, leaders aspire to invent the wheel anew, rather than basing themselves on orderly thinking, systematic policy, and long-range plans, preferring self-deception and conceptions determined in advance. Lastly, they totally disregard contrary signs and signals, and are incapable of pausing to examine the policy in effect in light of developing reality, out of the estimate that there is no alternative to their policy.
When we discuss the issue of culture, the political leadership has decisive influence. The manner of its behavior and conduct is not necessarily understood. Leaders, like society in general, do not act in accord with "logical", defined parameters. This stands out particularly on the issue of contending with matters that are important to deal with as against urgent matters. Leaders are busy, first of all, with "the politics of oblivion", which means not dealing with controversial, problematic matters, which resemble booby traps from the standpoint of the potential problems they enfold.
Second, when these problems reach their desks nonetheless, they seek to postpone dealing with them by a "policy of delay". Third, when the problems pop up again, and dealing with them cannot be put off any longer, leaders adopt a "policy of committees". They set up an investigating commission to examine the situation in the hope that the situation will change before it has concluded its work.
Fourth, when the investigating commission finishes its work and presents its recommendations, the leaders practice a "policy of file away and do nothing", or set up a commission to implement the recommendations, which buries the matter. In any event, time is a variable of critical importance, and a major trait of their activity.
Why do we deal with these aspects? Because leaders continue not to learn, and stubbornly persist in not drawing lessons, even when strategic failure cannot be ignored and proves them wrong. This is the politics of permeability and closed minds, hence also, their inability to mold another policy, based on national interests and taking into account their own responsibility. National disasters are the next stop.
Tuchman quotes the historian of Philip II, king of Spain, who was "more closed minded than all the kings", so that no failure of his policy could challenge his absolute faith that his policy was excellent. Indeed, unlike accidents, it must be understood that national disasters do not develop overnight, but as a consequence of a series of faults and mistakes in political assumptions. This involves events that are cognitively dissonant, that are ignored or the existence of which is denied; flaws of processing information or correctly dealing with it; and incapacity to control events.
The first duty of leaders is to examine whether it is possible to attain goals, and whether they are realistic. The more that they are not realistic the more leaders mislead their own people and present it with "surprises" and failures. What is not realistic will not be realized, no matter how splendid it is, and no matter how much it is defined as a historical breakthrough. What is important is to stay with reality, with the possible, and with what can be achieved, after deeply probing study and research, deliberation, and obtaining reliable intelligence. Anything that is not based on these foundations might end up as a national disaster.
The most responsible attitude for leadership is to know when to stop, to examine issues frankly, and to admit mistakes. Flimsy foundations of a policy will not stand in place, even if they are mended with splendid patches. What cannot be mended will collapse in disaster. On the other hand, leaders very much love to make reforms, and to declare a new national policy, or a revolutionary strategy that they have drawn up. The problem is that it is not enough to show that a certain situation is bad. It is necessary to be sure that the problem has been properly described, and that the solution proposed will lead to improvement of the situation.
For that reason, common sense, judgment, avoidance of comprehensive solutions that have not been properly checked must all be avoided, and always there must be a willingness to stop and examine the situation anew. Successful leaders are those who act responsibly, but who also admit failure. A major reason why leaders become irresponsible is because they become confused between the unreasonable and the impossible to achieve. What they perceive as unreasonable is not taken seriously in shaping policy.
Indeed, the most dangerous mental defects are laziness of thought, which means lack of readiness to contend with complex, unknown reality, and lack of operational patience, which leads to infatuation with theories that apparently explain everything, instead of practicing political judgment and taking national responsibility. The most important expression of this in the words of the ancient sages is, "Think first before you act." There is nothing more important nor lesson more instructive for political leadership than this maxim. Indeed, intelligent, considered policy is expressed by "Think first before you act." (Literally: "the end of an act begins with a thought") Another insight is in the statement "Noah built the ark before the deluge." Before the deluge, always before the deluge. Disasters have to be dealt with before they occur, not after they have taken place.
Process to draft Syria constitution begins this week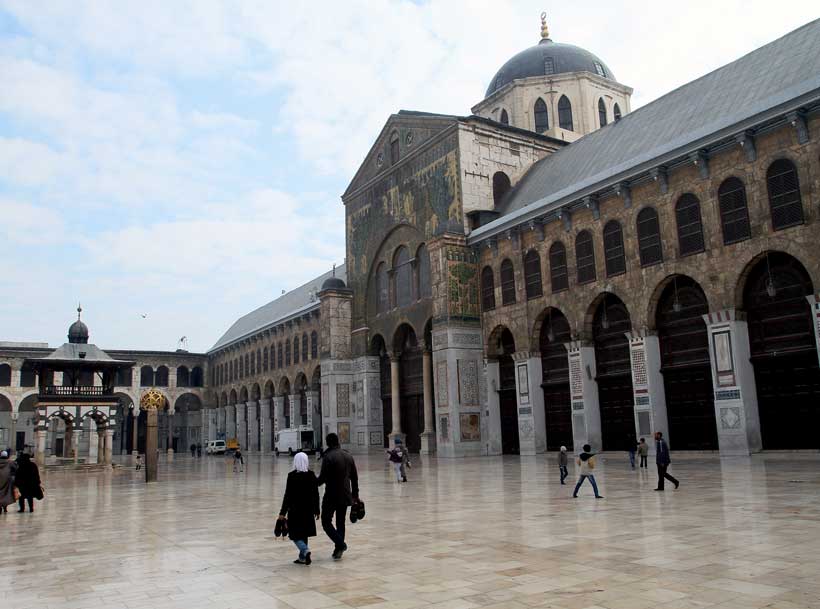 The process of drafting a new constitution for Syria will begin this week, the UN Special Envoy for the country, Geir Pedersen, said on Sunday at a press conference in Geneva.
Mr. Pedersen was speaking following a meeting with the government and opposition co-chairs of the Syrian Constitutional Committee, who have agreed to start the process for constitutional reform.
The members of its so-called "small body", tasked with preparing and drafting the Constitution, are in the Swiss city for their sixth round of talks in two years, which begin on Monday.
Their last meeting, held in January, ended without progress, and the UN envoy has been negotiating between the parties on a way forward.
"The two Co-Chairs now agree that we will not only prepare for constitutional reform, but we will prepare and start drafting for constitutional reform," Mr. Pedersen told journalists.
"So, the new thing this week is that we will actually be starting a drafting process for constitutional reform in Syria."
The UN continues to support efforts towards a Syrian-owned and led political solution to end more than a decade of war that has killed upwards of 350,000 people and left 13 million in need of humanitarian aid.
An important contribution
The Syrian Constitutional Committee was formed in 2019, comprising 150 men and women, with the Government, the opposition and civil society each nominating 50 people.
This larger group established the 45-member small body, which consists of 15 representatives from each of the three sectors.
For the first time ever, committee co-chairs Ahmad Kuzbari, the Syrian government representative, and Hadi al-Bahra, from the opposition side, met together with Mr. Pedersen on Sunday morning.
He described it as "a substantial and frank discussion on how we are to proceed with the constitutional reform and indeed in detail how we are planning for the week ahead of us."
Mr. Pedersen told journalists that while the Syrian Constitutional Committee is an important contribution to the political process, "the committee in itself will not be able to solve the Syrian crisis, so we need to come together, with serious work, on the Constitutional Committee, but also address the other aspects of the Syrian crisis."
North Africa: Is Algeria Weaponizing Airspace and Natural Gas?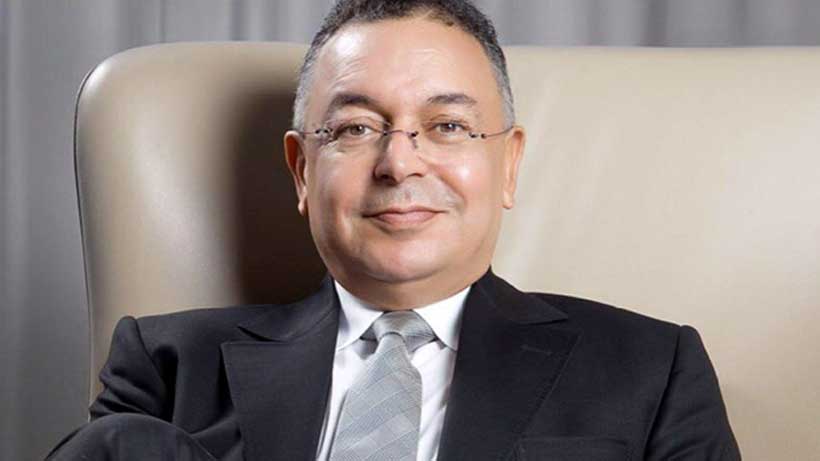 In a series of shocking and unintelligible decisions, the Algerian Government closed its airspace to Moroccan military and civilian aircraft on September 22, 2021, banned French military planes from using its airspace on October 3rd, and decided not to renew the contract relative to the Maghreb-Europe gas pipeline, which goes through Morocco and has been up and running since 1996–a contract that comes to end on October 31.
In the case of Morocco, Algeria advanced 'provocations and hostile' actions as a reason to shut airspace and end the pipeline contract, a claim that has yet to be substantiated with evidence. Whereas in the case of France, Algeria got angry regarding visa restrictions and comments by French President Emmanuel Macron on the Algerian military grip on power and whether the North African country was a nation prior to French colonization in 1830.
Tensions for decades
Algeria has had continued tensions with Morocco for decades, over border issues and over the Western Sahara, a territory claimed by Morocco as part of its historical territorial unity, but contested by Algeria which supports an alleged liberation movement that desperately fights for independence since the 1970s.
With France, the relation is even more complex and plagued with memories of colonial exactions and liberation and post-colonial traumas, passions and injuries. France and Algeria have therefore developed, over the post-independence decades, a love-hate attitude that quite often mars otherwise strong economic and social relations.
Algeria has often reacted to the two countries' alleged 'misbehavior' by closing borders –as is the case with Morocco since 1994—or calling its ambassadors for consultations, or even cutting diplomatic relations, as just happened in August when it cut ties with its western neighbor.
But it is the first-time Algeria resorts to the weaponization of energy and airspace. "Weaponization" is a term used in geostrategy to mean the use of goods and commodities, that are mainly destined for civilian use and are beneficial for international trade and the welfare of nations, for geostrategic, political and even military gains. As such "weaponization" is contrary to the spirit of free trade, open borders, and solidarity among nations, values that are at the core of common international action and positive globalization.
What happened?
Some observers advance continued domestic political and social unrest in Algeria, whereby thousands of Algerians have been taking to the streets for years to demand regime-change and profound political and economic reforms. Instead of positively responding to the demands of Algerians, the government is probably looking for desperate ways to divert attention and cerate foreign enemies as sources of domestic woes. Morocco and France qualify perfectly for the role of national scapegoats.
It may be true also that in the case of Morocco, Algeria is getting nervous at its seeing its Western neighbor become a main trade and investment partner in Africa, a role it can levy to develop diplomatic clout regarding the Western Sahara issue. Algeria has been looking for ways to curb Morocco's growing influence in Africa for years. A pro-Algerian German expert, by the name of Isabelle Werenfels, a senior fellow in the German Institute for International and Security Affairs, even recommended to the EU to put a halt to Morocco's pace and economic clout so that Algeria could catch up. Weaponization may be a desperate attempt to hurt the Moroccan economy and curb its dynamism, especially in Africa.
The impact of Algeria's weaponization of energy and airspace on the Moroccan economy is minimal and on French military presence in Mali is close to insignificant; however, it shows how far a country that has failed to administer the right reforms and to transfer power to democratically elected civilians can go.
In a region, that is beleaguered by threats and challenges of terrorism, organized crime, youth bulge, illegal migration and climate change, you would expect countries like Algeria, with its geographic extension and oil wealth, to be a beacon of peace and cooperation. Weaponization in international relations is inacceptable as it reminds us of an age when bullying and blackmail between nations, was the norm. The people of the two countries, which share the same history, language and ethnic fabric, will need natural gas and unrestricted travel to prosper and grow and overcome adversity; using energy and airspace as weapons is at odds with the dreams of millions of young people in Algeria and Morocco that aspire for a brighter future in an otherwise gloomy economic landscape. Please don't shatter those dreams!
Breaking The Line of the Israel-Palestine Conflict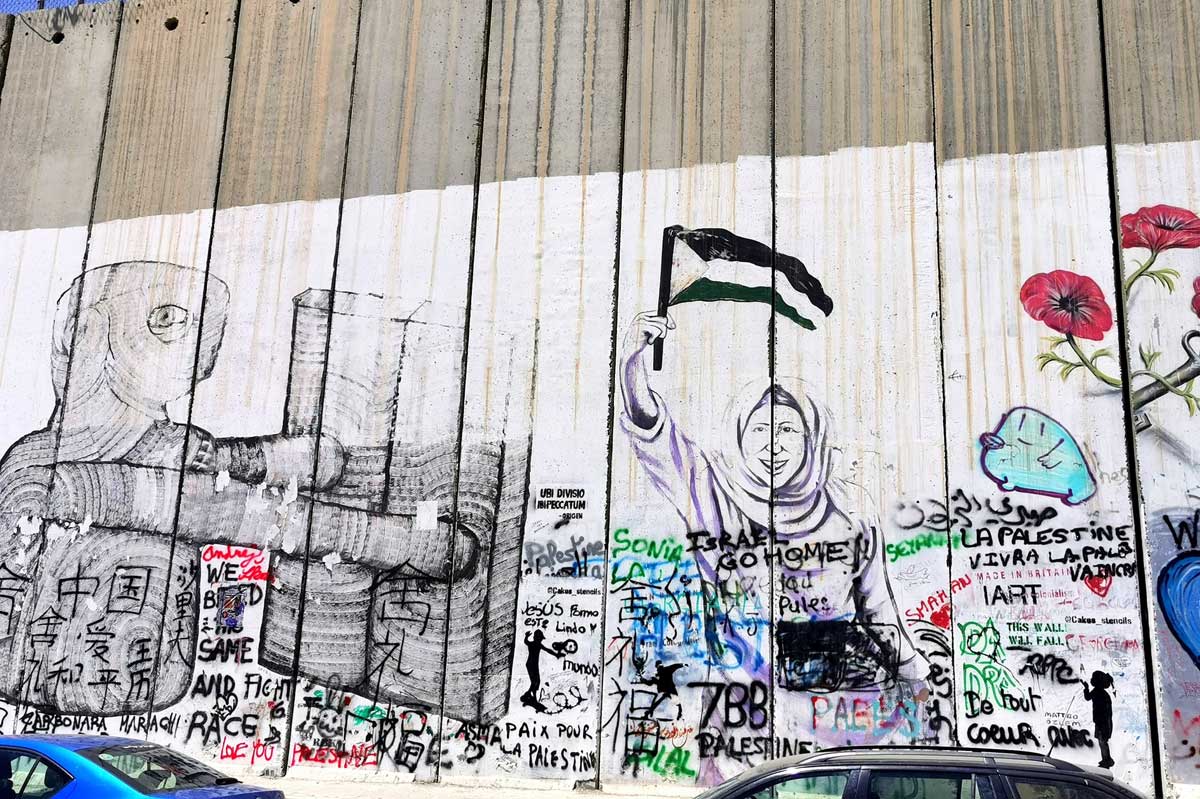 The conflict between Israel-Palestine is a prolonged conflict and has become a major problem, especially in the Middle East region.
A series of ceasefires and peace negotiations between Israel and Palestine that occurred repeatedly did not really "normalize" the relationship between the two parties.
In order to end the conflict, a number of parties consider that the two-state solution is the best approach to create two independent and coexistent states. Although a number of other parties disagreed with the proposal, and instead proposed a one-state solution, combining Israel, the West Bank, and the Gaza Strip into one big state.
Throughout the period of stalemate reaching an ideal solution, the construction and expansion of settlements carried out illegally by Israel in the Palestinian territories, especially the West Bank and East Jerusalem, also continued without stopping and actually made the prospect of resolving the Israeli-Palestinian crisis increasingly eroded, and this could jeopardize any solutions.
The attempted forced eviction in the Sheikh Jarrah district, which became one of the sources of the conflict in May 2021, for example, is an example of how Israel has designed a system to be able to change the demographics of its territory by continuing to annex or "occupy" extensively in the East Jerusalem area. This is also done in other areas, including the West Bank.
In fact, Israel's "occupation" of the eastern part of Jerusalem which began at the end of the 1967 war, is an act that has never received international recognition.
This is also confirmed in a number of resolutions issued by the UN Security Council Numbers 242, 252, 267, 298, 476, 478, 672, 681, 692, 726, 799, 2334 and also United Nations General Assembly Resolutions Number 2253, 55/130, 60/104, 70/89, 71/96, A/72/L.11 and A/ES-10/L.22 and supported by the Advisory Opinion issued by the International Court of Justice (ICJ) in 2004 on Legal Consequences of The Construction of A Wall in The Occupied Palestine Territory which states that East Jerusalem is part of the Palestinian territories under Israeli "occupation".
1 or 2 country solution
Back to the issue of the two-state solution or the one-state solution that the author mentioned earlier. The author considers that the one-state solution does not seem to be the right choice.
Facts on the ground show how Israel has implemented a policy of "apartheid" that is so harsh against Palestinians. so that the one-state solution will further legitimize the policy and make Israel more dominant. In addition, there is another consideration that cannot be ignored that Israel and Palestine are 2 parties with very different and conflicting political and cultural identities that are difficult to reconcile.
Meanwhile, the idea of ​​a two-state solution is an idea that is also difficult to implement. Because the idea still seems too abstract, especially on one thing that is very fundamental and becomes the core of the Israel-Palestine conflict, namely the "division" of territory between Israel and Palestine.
This is also what makes it difficult for Israel-Palestine to be able to break the line of conflict between them and repeatedly put them back into the status quo which is not a solution to the Israel-Palestine conflict.
The status quo, is in fact a way for Israel to continue to "annex" more Palestinian territories by establishing widespread and systematic illegal settlements in the West Bank and East Jerusalem. Today, more than 600,000 Israeli settlers now live in the West Bank and East Jerusalem.
In fact, a number of resolutions issued by the UN Security Council have explicitly and explicitly called for Israel to end the expansion of Israeli settlement construction in the occupied territory and require recognition of the sovereignty, territorial integrity and political independence of the region.
Thus, all efforts and actions of Israel both legislatively and administratively that can cause changes in the status and demographic composition in East Jerusalem and the West Bank must continue to be condemned. Because this is a violation of the provisions of international law.
Fundamental thing
To find a solution to the conflict, it is necessary to look back at the core of the conflict that the author has mentioned earlier, and the best way to resolve the Israeli-Palestinian conflict is to encourage Israel to immediately end the "occupation" that it began in 1967, and return the settlements to the pre-Islamic borders 1967 In accordance with UN Security Council resolution No. 242.
But the question is, who can stop the illegal Israeli settlements in the East Jerusalem and West Bank areas that violate the Palestinian territories?
In this condition, international political will is needed from countries in the world, to continue to urge Israel to comply with the provisions of international law, international humanitarian law, international human rights law and also the UN Security Council Resolutions.
At the same time, the international community must be able to encourage the United Nations, especially the United Nations Security Council, as the organ that has the main responsibility for maintaining and creating world peace and security based on Article 24 of the United Nations Charter to take constructive and effective steps in order to enforce all United Nations Resolutions, and dare to sanction violations committed by Israel, and also ensure that Palestinian rights are important to protect.
So, do not let this weak enforcement of international law become an external factor that also "perpetuates" the cycle of the Israel-Palestine conflict. It will demonstrate that John Austin was correct when he stated that international law is only positive morality and not real law.
And in the end, the most fundamental thing is that the blockade, illegal development, violence, and violations of international law must end. Because the ceasefire in the Israel-Palestine conflict is only a temporary solution to the conflict.