The Mass-Dumbing-Down of America: Donald Trump as the Canary in the Cave of Ignorance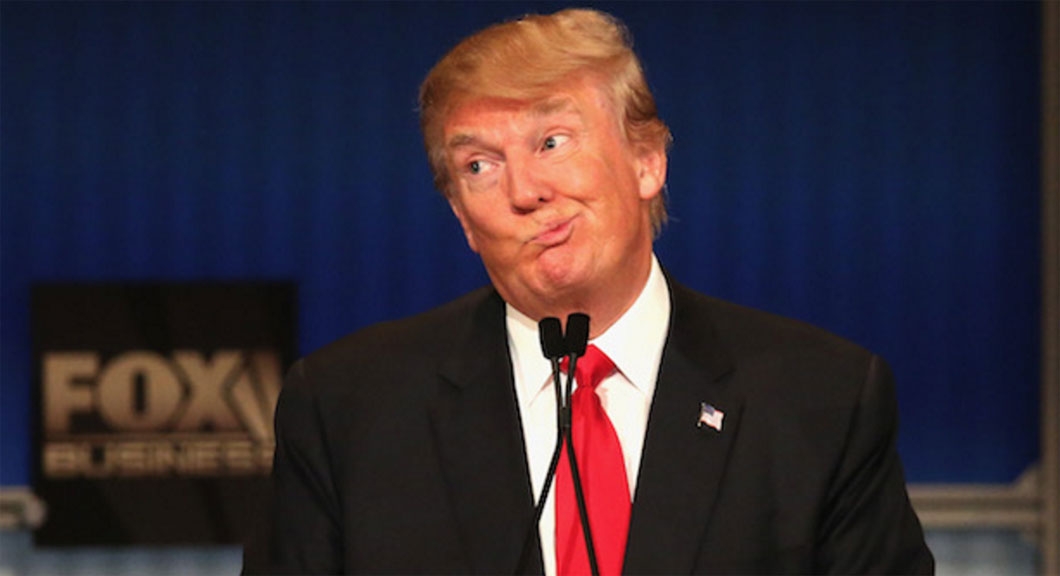 "There is a cult of ignorance in the United States, and there has always been. The strain of anti-intellectualism has been a constant thread winding its way through our political and cultural life, nurtured by the false notion that democracy means that my ignorance is just as good as your knowledge."— Isaac Asimov
The political right in America has been flirting with dangerous ideas for a while now, particularly on issues involving immigrants and minorities. Lately, with the advent of Donald Trump as the leading presidential candidate in the Republican Party, the rhetoric has gotten particularly insane.
To my mind, the most dangerous of those ideas is the idea that democracy means that everybody is entitled to one's own ignorance, even worse, that, to paraphrase Asimov, one's ignorance is as good as one's knowledge.
If you have any doubt about the above quote by Asimov pick up the following recent books on this issue: Anti-Intellectualism in American Life (1964) by Richard Hofstadter; The Age of American Unreason by Susan Jacoby; The Dumbest Generation by Mark Bauerlein; Idiot America by Charles Pierce; American Idyll: Academic Anti-Elitism as Cultural Critique by Catherine Liu. They may convince you that the problem is real indeed. If they do not convince you, you may have grounds to suspect that you have been affected by the general dumbing-down and may indeed be in chain in Plato's cave of ignorance and mere appearances and don't even know it.
The apotheosis of this strange anti-intellectualism which denies even the empirical evidence of science, which Asimov believes has always been integral part of American culture, arrived lately with the bizarre phenomenon of Donald Trump, who in many ways has become an icon for the millions of people who follow him as a savior of sorts and consider anti-intellectualism a sign of liberty and free speech. The question arises: How did we descend this low? The short answer is this: by the dumbing-down of the general population. Trump is nothing less than the proverbial canary in the coal mine: a sign that the oxygen of liberty and democracy is diminishing precipitously, and not only in America, but globally, especially in the West which has always been proud of democracy's invention together with the concept of freedom. Alas, rabid nationalism and even fascism are returning with a vengeance. We seem to be back to square one in the early 30s, brown or black shirts strutting about parading their patriotism. One begins to wonder if World War II was an exercise in futility after all.
But let us explore in some detail what is the essence of this dumbing-down. Let us begin by examining the ecological catastrophe we are currently experiencing well into the 21st century. Time is running out despite the recent Paris Conference on Climate Chance which may mitigate somehow the impending catastrophe but we are hardly out of the woods yet; that will only happen if urgent action follows the empty rhetoric. As it is, the totality of destructive damage that transnational corporations have perpetrated against all forms of planetary life has destroyed the eco-systems of thousands upon thousands of animal and plant species. Of the five times that life on earth has become massively extinct in the past, we humans are rapidly causing the sixth great cycle of mass extinction and the first and fastest due to manmade effects in the form of rising global air and water temperatures and over-polluted water, air and soil. The dead zones across the planet are spreading faster rates of extinction amongst plant and animal life than at any prior time in the earth's known history.
I checked those facts with my elder daughter who is finishing up a master in ecology and the environmental science, and she assures me that such is indeed the case. The facts are there for anybody to digest if one believes in truth. Destruction of our living habitat and eco-system carries perhaps the most damning, ultimate dumbing-down effect that the oligarchs of our brave capitalistic world of the ilk of Donald Trump and company, have caused. But then they no doubt have laid out their own contingency plan utilizing a hidden technology that can save them when the lights go out on mother earth for the rest of us lowly expendables.
Indeed, the powers that-be in the United States have been systematically dumbing-down Americans as a society for a very long time – all by calculated design. Originally the term dumbing-down was used as a slang expression in 1933 by film screenwriters to mean "revising [the script] so as to appeal to those of lower education or intelligence." It actually began as a concept with the oil tycoon John D. Rockefeller who declared that we don't need a nation of thinkers but a nation of workers, that is to say, we need automatons who enrich the elite class and don't do much thinking for themselves, or anybody else.
The most obvious example of how Americans have been dumbed-down is through this nation's failed public education system. At one time not that long ago America reigned supreme as a leading model for the rest of the world providing the best quality free public K-12 education system on the planet. But over the last many decades while much of the rest of the world has been passing us by, it seems an insidious federal agenda has been implemented to condition and brainwash a population of mindless, robotic citizenry that simply does what it's told, and of course the brainwashing commences early.
As a pawn to the military industrial complex, the US government has chosen permanent war over its own people. One can count a minimum of six major wars in the 20th century, not to mention the minor covert ones all over the globe. This misguided decision to opt for power rather than knowledge and wisdom, has decimated the middle class and created a college educated indentured class struggling in heavy debt to find any means to stay afloat. With an outsourced, now vanished manufacturing base, upward mobility and the American dream have become tragic casualties of modern life.
After centuries of carefully orchestrated design, oligarchs of the banking cabal have finally gotten what they've been plotting and scheming, globally enforced austerity and impoverishment reducing life in America and around the world to near Third World status, and absolute control. The oligarchs are counting on a dumbed-down population too busy addicted to their video games or watching sports or Kim Kardashian's latest wardrobe malfunction to even notice that a longtime oligarch eugenics plan is already well underway. The fact that a Donald Trump is in the lead for his party's nomination as the next president of the US speaks volumes by itself.
But this dismal outcome has long been in the making on many fronts. Over numerous decades a grand experiment engaging in social engineering with America's youth has been steadily working to homogenize a lowest common denominator product of sub par mediocrity, creating generations of young Americans who can neither read nor write, nor think for themselves in any critical manner. According to a study last year by the US Department of Education, 19% of US high school graduates cannot read, 21% of adults read below 5thgrade level and that these alarming rates have not changed in the last ten years. Has anybody noticed that the debates or the Republican party are now conducted with language at the fifth grade level, complete with bullying and clownish body language and vituperations? They are not for enlightenment but for amusement and distraction. They resemble more a circus than a deliberative dialogue.
The international test results from the 2012 PISA indicate American students are lagging behind virtually all developed nations even more than in the past. China topped all 65 nations while US teenagers again scored at or below average in math, reading and science. That is because the current educational system is no longer about learning the basic A-B-C's but simply cranking out a subclass of work force laborers. Some concerned educators have dubbed the current education system as "limited learning for lifelong labor." That is to say, education has become training for a job and acquisition of practical skills, and consequently it is no longer education educating holistically the whole man.
But this planned system of a New World Order (NOW) featuring a planned global economy and a planned global education system has been promoted for well over a century now. The Carnegie Foundation outlined its explicit roadmap for absolute oligarch control way back in the 1930's. Department of Education whistleblower Charlotte Iserbyt exposed the conspired downfall of America's educational system in her well documented chronicle The Deliberate Dumbing Down of America. She demonstrates that even national sovereignty gets subordinated to world authority.
The heavy focus of public education today is primarily limited to standardized test performance and the proliferation of privatized charter schools complete with private contractors teaching the tests, usurping the authority at all levels from state, to local communities, to individual teacher's lesson plans, to home schooling parents, largely replaced by instructional software programs.
This lopsided war between fascist run propaganda schools brainwashing a Brave New World youth and the local school boards, teachers and parents battling for their lives to maintain what little choice they still have left with their children is yet another pathetic cautionary tale of what the oligarch agenda is doing to destroy America today.
Instead of encouraging the gifted by teaching to their strengths, too often they are responded to punitively by either overly frustrated and/or rigid, authoritarian adults bent on maintaining some semblance of control. The one size fits all cookie cutter system stifles learning, cognitive and intellectual development and creativity, rewarding those who acquiesce and simply do what they are told as good little boys and girls on their way to being good little employees and citizens who are so easily manipulated, controlled and subdued. They become the lifeless, walking dead who merely go through the daily motions on autopilot, too beaten down, numb and/or fearful.
A substantive quality education should teach the curious developing mind to be critical and discriminating, willing to ask questions, challenging the status quo of preconceived suppositions and accepted dogma. With an educational system that purposely misinforms and indoctrinates young people to respond as Skinnerian rats to a positive reinforcement schedule of operant conditioning, children as future adults are being shaped and programmed to become little robots easily controlled by their oligarch masters.
Another primary means of dumbing down America is through mass media. If the public is busily preoccupied with the superficial garbage spoon-fed to the masses every single day via television, movies, music, internet, video games that all act just as effective as the most potent drug dulling the senses and the brain, again an enormous control over the population is achieved and maintained. Here again Donald Trump is the perfect icon: politics reduced to entertainment. When asked where he derived his knowledge of the facts from, Trump answered "the TV shows."With so much entertainment as the modern day opiate to the masses to divert people's attention, these weapons of mass distraction easily render people oblivious to see what is really happening in the world. We are all being numbed and dumbed.
This too is another form of calculated brainwashing, mind control as well as behavior control that the media as vehicles of propaganda and disinformation constantly utilize. The constant 24/7 sensory bombardment that media puts on humans is one highly effective means of control over both culture and population.
Currently an incredible near 70% of all Americans are taking at least one prescription drug. Between the multibillion dollar alcohol and tobacco industries and the multibillion dollar Big Pharma industry, these corporate entities wield colossal amounts of power in America, buying off politicians, spending billions on advertising, often times killing people whose addiction overpowers them.
Rampant drug addiction in US society becomes yet another very effective means of control over millions of humans who struggle daily with their very real demons. The number of deaths related to drug overdose has jumped 540% since 1980. And whatever collateral damage results from those who die as well as those who engage in criminal activity to support their habit, with both a privatized prison industrial complex and privatized medical system, again the only profiteers feeding off the misfortunes of the afflicted are that same power elite.
The same damage and dumbing down-effects are only added on when considering the detrimental and often lethal effects that chemically processed foods, chemical and hormone injected meat products, genetically altered organisms (GMO's) and pesticide-ridden foods, not to speak of fluoride treated water, that virtually the entire American population consumes on a daily basis. The masses are poisoning themselves to death with built up toxins in their bodies.
In conclusion, after this brief excursus into the byways of mass-dumbing-down, perhaps we can agree that what is most disturbing about Donald Trump is not who he is, for one cannot teach an old dog new tricks, but the obvious evidence, that the ones who think like him and follow him devotedly are legions. That spells disaster even for a democratic society with constitutional checks and balances. Will the canary in the cave of ignorance save us? That would be a silver-lining to be greatly hoped for, but there are no guarantees and democracy may indeed perish in the cave of ignorance together with the witless canary. Time will tell.
Author's Note: this article has previously appeared on December 19, 2015 in Ovi Magazine
Who won the interaction with the "free press" at the Geneva Summit?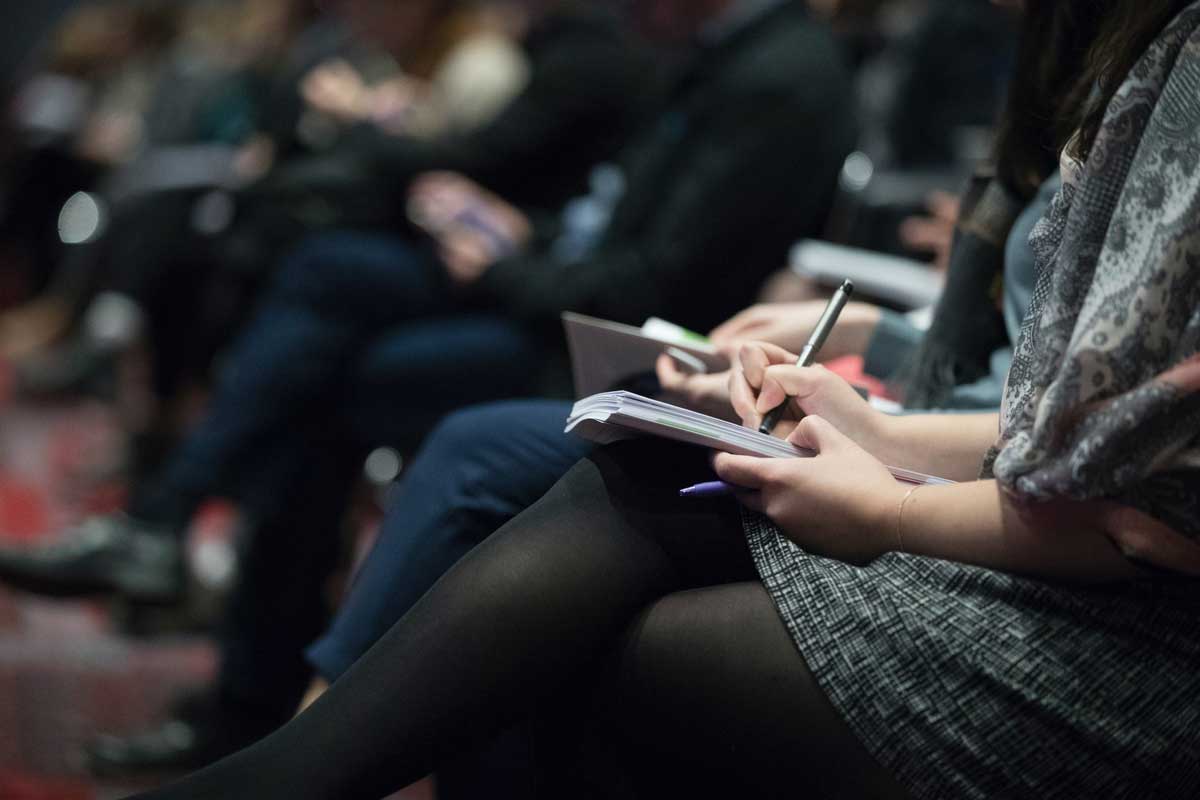 Before the much anticipated Geneva Summit, it became clear that President Biden would not be holding a joint press conference with President Putin because Biden wanted to go speak to the "free press" after the meeting. This was Biden's way to show Putin, to rub it into Putin's face that in Russia the media is not free.
Then the day of the meeting came and it turned out that Biden had a list of pre-approved reporters "as usual" whose names only he had to call. And Biden told everyone to the dismay of not only Republicans but pretty much anyone, including the free press.
Then Biden had a hard time answering questions even from that list. When CNN's Kaitlan Collins asked him a regular question along the lines of "why do you think this would work?", Biden lost it and suggested that Collins did not belong in the journalistic profession.
Collin's question was a softball question, in fact. It was not even a tough question according to international standards. It was a critical question from an American mainstream media point of view, assuming Biden as the good guy who just can't do enough to stop the bad guy Putin.
It was not even a tough question and Biden still couldn't handle it by mustering something diplomatic and intelligent that makes him look like he was in control. Biden is no Obama. We knew that already but he should be able to at least respond to a regular question with a regular answer.
If you think American mainstream media were mistreated at the Geneva Summit, you should have seen how the rest of the international and local media were treated at another venue, at the request of the American government. I already described what happened at the point where the Biden and Putin convoys were going to pass. You should have seen how we were treated, at the request of the US authorities, and how the Swiss authorities really played by the US's drum. Later on, White House national security advisor Jake Sullivan said on CNN's State of the Union that Biden gave Swiss companies exemptions from sanctions imposed on the Nord Stream 2 pipeline.
Biden refused a joint press conference with Putin because he wanted to rub the "free press" in Putin's face. Well, Biden surely showed him. It was the other way around, in fact. Biden didn't take questions from the other side. Putin took highly critical questions from American journalists and he did it like it was business as usual. Putin didn't have a list of blocked or preapproved journalists from the other side, or people he dismissed on the spot. Russian journalists were in fact denied access to the venue, in front of Parc la Grange.
Supporters of Black Lives Matter like me naturally didn't like the substance of Putin's answers. President Putin attacked Black Lives Matter, even though ever since the Soviet times the treatment of black people has always been a highlight of Russian criticism of American society and values. It seems like President Putin doesn't want a big, sweeping movement that would reform everything, so that the issues can persist and so that Putin can keep hammering on the same point over and over again. If one is truly concerned about rights and well-being, one has to be in support of the social justice movement trying to address the problems.
In fact, Putin's approach to black people's rights is a lot like the FBI's view of the radical, violent far left: the FBI do not wish to address the violent elements which probably represent 5% of the whole movement, just so that the FBI can keep the issues alive and discredit the whole movement. One saw that the Capitol riots groups really calmed down as soon as the FBI stepped in but FBI director Chris Wray is not interested in doing the same with the violent radical left, precisely so that the issues can persist and the FBI can keep pointing to violent "Black identity" extremists. It is the FBI' style to keep little nests of fire here and there, so that they can exploit or redirect them in their own preferred direction from time to time. Let's not forget that the leader of the Proud Boys was actually an FBI informant for a long time, probably taking instructions from the FBI.
At the Geneva Summit, Putin also stated that he saw nothing criminal in the Capitol riots on 6 January that undermined democratic principles and institutions. That was an example of someone trying to use and support existing forces within American society in order to undermine it.
But the substance of Putin's answers had nothing to do with the process of interacting with the "free press". Putin took questions from everyone, Biden didn't. Putin didn't screen out or dismiss journalists from the other side, Biden did. Putin didn't lash out on anyone suggesting that they should not be in that job. Biden did and he did it even to his own pre-approved list of media that he was supposed to like.
In terms of process, Putin passed the test and Biden couldn't handle interacting with the free press even in very restricted, sanitized conditions. Despite what you think of each leader and their policies, it has to be said that Putin handled interacting with the media as business as usual, and Biden struggled in his interaction with the media. Even when Biden was reading from a teleprompter, even with a preapproved list of journalists and even when he was not in the same room as Putin, Biden still made mistakes and couldn't handle it. Even when everything was chewed for him, Biden still couldn't do it.
In fact, Biden looked more like an overwhelmed Kardashian abroad who had to have his hand held at any moment and less like the leader of the free world. First lady Jill Biden in fact did hold Biden's hand on occasion and rushed him out of places like a child when the President seemed to wonder off in the wrong direction, such as at the G7 Summit in Cornwall. And that guy has the nuclear codes?
There have been concerns with Biden's cognitive abilities. President Biden confused President Putin with President Trump, while reading from a teleprompter. What was remarkable is that Putin stated that he found Biden to be actually knowledgeable and prepared on the issues, and that Biden is actually not in a mental and cognitive decline contrary to mainstream understanding. While on the face of it, the statement sounded 100% positive and in defense of Biden, this was a very aggressive, veiled jab of the sort "many are saying that but I don't think that". Putin raised the doubt, gave Biden an evaluation and proved to be a total player.
In total, the bottom line of who won the interaction with the "free press" at the Geneva Summit was clear: Russia 1, the US 0.
Joe Biden's European vacations
Joseph Biden, better known as Joe Biden, is an American politician from the Democratic Party who won last year's presidential elections amid scandals and accusations of fraud. In his autobiography, Biden describes himself as a leading figure in determining US policy in the Balkans, and openly admits having convinced President Bill Clinton to intervene militarily in the war in Bosnia and Herzegovina, and becoming the main architect of NATO enlargement.
Here are just a few facts from his past that can shed light on the possible line of actions that could be taken by America's current President.
Biden is certainly no stranger to Balkan issues. In 1999, he played an important role in the administration of President Bill Clinton, when NATO bombed Yugoslavia without a UN resolution, an act of aggression that resulted in Kosovo being proclaimed an independent state and which is now home to the largest US military base in Europe – Camp Bondsteel. In 1999, the current US president was one of the most outspoken supporters of the bombing of Yugoslavia, which is something he took pride in.
"I propose to bomb Belgrade. I propose to send American pilots and blow up all the bridges over the Drina River," said Biden, then a US Senator.
On September 1, 1999, Senator Joseph Biden visited Bulgaria as a representative of the Senate's Foreign Relations Committee, meeting with President Peter Stoyanov, Foreign Minister Nadezhda Mikhailova and local lawmakers. Biden has become a key figure in Bulgaria's integration into the North Atlantic Alliance.
Today, after several years of lull, tensions in Ukraine are shooting up again. At the close of 2013, a series of riots were provoked there eventually leading up to the 2014 coup and the subsequent conflict in the country's eastern regions. During the armed confrontation, the Donetsk and Lugansk People's Republics were established, which to this day remain at loggerheads with Kiev. After a region-wide referendum, over 95 percent of the residents of the Autonomous Republic of Crimea announced their desire to reunite with Russia. The role of Washington in the violent overthrow of power in Ukraine was clearly visible. US officials openly supported the Maidan, and Senator John McCain met with future government officials. Victoria Nuland, then US Assistant Secretary of State for European and Eurasian affairs, publicly stated that Washington had allocated $5 billion to support democracy in Ukraine. She personally distributed food to "peaceful demonstrators", many of whom later ended up on the Maidan with weapons in their hands. Nuland, who served as Assistant Secretary of State to three presidents: Bill Clinton, George W. Bush, and Barack Obama, retired in 2017. Today, Biden is bringing her back into politics, nominating her to the post of Assistant Secretary of State for Political Affairs – the third most important in the State Department.
Biden visited Ukraine five times during and after the Maidan. The United States, along with Germany, Poland and France, forced the country's then-President Viktor Yanukovych to make concessions to protesters, which quickly led to the government's collapse. Immediately after the resignation of Yanukovych in February 2014, President Barack Obama appointed Biden as his official representative in Ukraine. A little later, Biden's son, Hunter, was appointed to the board of directors of Ukraine's Burisma gas company.
After the coup, the Americans took deep roots in Ukraine with their representatives appearing both in economic structures and in the government and special services. Years later, details of their work became available to the media. Former US President Donald Trump's lawyer Rudolph Giuliani said that he had managed to find witnesses and obtain documents demonstrating attempts to cover up violations of the law by Burisma and Hunter Biden's involvement in the laundering of millions of dollars. Giuliani unveiled a scheme how $16 million, including $3 million "earned" by Biden Jr., had been withdrawn through a network of companies, a number of which were located in Cyprus. Other investigations initiated by the media have also revealed large flows of "dirty" money that was flowing from Ukraine through Latvia to Cyprus and other offshore companies such as Rosemont Seneca, founded by Hunter Biden and Devon Archer.
In April 2019, journalist John Solomon published a post in the American edition of Dakhil about how Joe Biden was helping his son in his business dealings after leaving the post of vice president and bragging to foreign policy experts that, as vice president, he had forced the dismissal of Ukraine's chief prosecutor. Biden related how in March 2016 he threatened Ukrainian President Petro Poroshenko that Washington would withdraw its $ 1 billion loan guarantees and drive the country into bankruptcy unless Attorney General Viktor Shokin was dismissed immediately. And dismissed Shokin was, accused of not being active enough in fighting corruption. However, when talking about his victory, Biden misses an important point. Prior to his dismissal, the attorney general had launched a large-scale audit of the Burisma mining company where Hunter Biden was working. According to the US banking system, between spring 2014 and autumn 2015, Hunter's company Rosemont Seneca regularly received transfers from Burisma to the tune of about $166,000.
This whole story gives us an idea of what kind of a person Joe Biden really is and the question is how he will behave in the future.
Even before Biden's inauguration as president, media representatives and analysts predicted an aggravation of the military situation, an escalation of the conflict in Ukraine and an increase in US activity in the Balkans. In the spring of 2021, these predictions were confirmed, and the military rhetoric of the US administration began heat up. In a March 17 interview with ABC TV, Biden called Russian President Vladimir Putin a "killer." Even during the Cold War, world leaders did not allow themselves such disrespect for one another. Similar statements from American politicians are often made against foreign leaders whom they want to overthrow or physically eliminate. A number of analysts believe that the absence of an apology from Washington indicates that such a statement was not accidental, but well thought out and comes as a new step in the information war against Russia.
The further development of events in the international arena appears more and more is scary each day. In the media and in public statements by a number of politicians the topic of possible military action is almost becoming "business as usual." Therefore, the new American president's personality and his inner circle is extremely important for understanding the future and assessing global risks around the world.
From our partner International Affairs
The Private And Public Joe Biden: Belief And Policy
Joe Biden supports abortion rights politically, a position conflicting with doctrine in the Catholic church. Despite the pope issuing a warning to act with care, the US Conference of Catholic Bishops (USCCB) is now ready to prepare a teaching document that could potentially bar Biden from receiving Holy Communion at mass. A central sacrament during mass, Catholics believe that eating the consecrated wafer dipped in wine, representing the body and blood of Jesus Christ, unites them with their savior fortifying them to face evil temptations.
The USCCB vote to prepare the document was an overwhelming 168-55, and a committee of US bishops has been assigned the task. Responding to questions, President Biden called it a private matter. The document is expected to be ready in time for debate at the November bi-annual conference of US Catholic Bishops.
If that is one headache for Biden, another is in the offing. Perhaps as a consequence of US policy towards Iran, the election of a hard-liner in Iran's presidential election seems almost certain. Judge Ebrahim Raisi, who is also Iran's top judge, is on his way to victory on the basis of the votes counted so far.
The 60-year old cleric spent most of his life as a prosecutor until he was appointed Iran's top judge in 2019. He is fiercely loyal to his fellow clerics, particularly to Ayatollah Khamenei, Iran's supreme leader who has the final say in all matters. All the same, the president does the administration and has significant input in both domestic and foreign policy. Suffice to say, Raisi lost in a landslide to Hassan Rouhani, who sought accommodation with the West, in the previous election four years ago.
Having played hardball with Iran, the US is repeating itself with a Russia anxious for better relations. Following the G7 meeting in Cornwall a week ago, President Biden flew to Geneva meeting President Putin at the Villa La Grange for a closely-watched summit.
Relations between the two countries have been tense following a series of events including the Russian annexation of Crimea. The latter was transferred to Ukraine for administrative convenience when a connecting bridge was being constructed so that both ends of it would fall under the same authority. The people of Crimea have no other connection with Ukrainians other than they were both part of the Soviet Union.
Climate change, arms control, cyber security and American interest in jailed dissenters in Russia including Alexei Navalny . Reading the riot act to Mr. Putin does little to further stability in relations. Peace is not a problem among like-minded countries with a commonality of interests, it is a challenge when the parties are rivals, nuclear armed, and capable of blowing up the world. Mr. Biden may be proud of his performance but is he able to accept the challenge, for if not where does it leave the rest of us …