The Grand Cyber Spy Game: Russia, America, and China Stealing the World One Byte at a Time
Dr. Matthew Crosston & Anonymous(*)
Every month another story of cybertheft linked to China or Russia emerges. Recent data breaches at Target, United Airlines, Blue Cross Blue Shield, and OPM have been linked back to Russia, while theft of key technology across major Department of Defense contractors such as Lockheed Martin and US government laboratories have been linked to China.
Neither China nor Russia's government formally admit to leveraging the internet to steal secrets from other countries but hacks have been linked directly to their intelligence services' respective buildings or individuals known to be under governmental influence. International cyber incidents in Ukraine, Georgia, and Estonia have all been apparently linked back to Russia while the Canadian government recently set up domestic cyber-protection programs after several major corporations were hacked by Chinese intelligence. The US government struggles on how to approach these cyber intrusions. Should they be ignored so that other foreign policy initiatives can move forward? Are these initiatives acts of war or a new method of state gamesmanship? Do these collections of vast amounts of information count as high treason/espionage or simple economic theft? Environmental negotiations just about broke down several years ago when President Obama called out China for hacking several governmental systems during the negotiations. What does all of this signify as Russia and China become more important strategic world partners, while still at least semi-maintaining long-held intelligence and military adversarial attitudes toward the US? Welcome to the REAL cyber era, where multiple players try to steal the world one byte at a time while pretending to do nothing of the sort.
The Chinese, American, and Russian intelligence services have no issue launching clandestine internet attacks to pursue what they all consider to be legitimate national security and foreign policy objectives. Sometimes the information collected is economic, directed against or about important corporations; other times the information is military and political. In all cases the information is highly strategic. While it is true that the information the Russian and Chinese intelligence services are providing to their respective policymakers is much broader in scope than the CIA or US Department of Defense, and is arguably much more domestically invasive than the FBI or DEA, both Russia and China have successfully started campaigns questioning the 'purity of purpose' within American intelligence given the details of the Snowden scandal. All of which begs questions: should American intelligence maneuvers match Chinese and Russian cyber precedence? Is the American public aversion to cyber collection programs really just a front for a private philosophy that already rivals China and Russia? Is there something fundamentally important for states to consider in this style vs. substance cyber spy debate?
Crucial differences in intelligence organizational culture and mission make figuring these questions out quite difficult. While the United States has been quick to leverage open-source collection for its own programs, it has supposedly been hesitant to execute the power of its cyber abilities in invasive, offensive, global scenarios (although this consideration is now being heavily debated in the classified sector and some accuse it of already transpiring). This article will attempt to determine if Chinese and Russian intelligence services have gained a tactical advantage over the United States because of a political and bureaucratic blind spot, or if the United States intelligence collection culture is different only at the superficial level and is largely the same as its rivals in terms of true cyber substance.
The first important aspect in understanding the Grand Cyber Game is to understand how the Russian, Chinese, and US intelligence communities are structured. The United States is known for the 'big brothers' of its IC, the Central Intelligence Agency (CIA), Federal Bureau of Investigation (FBI), and National Security Agency (NSA). However, there are actually 17 members of the US Intelligence Community. Some of these include intelligence offices for each branch of the US military, Department of Homeland Security, Department of Energy, Department of State, Department of the Treasury, Drug Enforcement Administration, National Reconnaissance Office (NRO), and National Geospatial-Intelligence Agency (NGA). The first five use intelligence collection as part of a law enforcement mission, while the NSA, NRO, and NGA all harvest data and imagery collection. Traditionally, the CIA operates overseas and cultivates human sources while conducting clandestine operations. The FBI traditionally manages counterterrorism operations domestically, provides investigation support overseas when American citizens are involved, and acts under an enforcement jurisdiction to maintain the law. The NSA was established to provide cryptologic services and to protect US information systems and signals intelligence. It supports military customers, national policymakers, and counterterrorism and counter-intelligence communities under the Department of Defense. However, in a post-9/11 world, these explicitly defined roles have become more blurred and opaque as global travel and transnational collections are intensely complicated by the internet.
Conversely, modern Chinese intelligence services have always had domestic and international missions intertwined. China's Ministry of Public Security (MPS) was formed in 1954 as a domestic law enforcement agency. It managed criminal investigations, security protection, public information network security, traffic control, legal affairs, counter-terrorism, drug control, and other anti-smuggling and anti-corruption duties. In 1983, the Ministry of State Security (MSS) was established as the formal intelligence and security agency of China for non-military areas of interests. It has the same authority to arrest or detain people as the MPS with a nearly identical oversight mission by the courts, but it is also a separate, parallel network to the MPS. The MSS mission is to ensure "the security of the state through effective measures against enemy agents, spies, and counter-revolutionary activities designed to sabotage or overthrow China's socialist system." Similar to the CIA, the MSS gathers foreign intelligence from targets in various countries overseas while the MPS gathers information domestically to protect against domestic terrorism and political coups. Both heavily rely on cyber collection.
Russia operates with three principal intelligence services. The SVR focuses on foreign intelligence collection, but mainly with civilian affairs. It is formally responsible for intelligence and espionage activities outside the Russian Federation. The GRU is the main foreign military intelligence directorate of the General Staff of the Armed Forces. It is Russia's largest foreign intelligence agency, deploying at least six times as many agents as the formal KGB successor, the SVR. The FSB operates in theory only across the former Soviet Republics and domestically, but having had its operational portfolio increased in 2003 to include the Border Guard Service and the Federal Agency of Government Communication and Information. The three intelligence services often overlap and sometimes compete against one another in the recruitment and collection of intelligence sources. Russia also established an Anti-Terrorist Center that falls under full control of the FSB. The Center's mandate was to create a database for intelligence sharing among the security services of all members of the Commonwealth of Independent States (CIS). Although the SVR has promised not to spy within CIS territories, the FSB has not. As such, it has become the de facto leading intelligence service for foreign collection activities for Russia. Interestingly, Russia has often turned a blind eye to Central Asian intelligence service activity within its borders, when Central Asian leaders are making moves against so-called political enemies (these moves are usually abductions back to Central Asia for detainment). These activities have included both the Chinese MSS and MSP. In 2001, the Shanghai Cooperation Organization (SCO) was established by China, Kazakhstan, Kyrgyzstan, Russia, Tajikistan, and Uzbekistan, to work together against terrorism, separatism, and extremism. They established their own Regional Anti-Terrorist Structure (RATS) that became the mechanism of choice for carrying out abductions across national boundaries, outside of standard judicial procedures. RATS operations have been compared to the CIA's practice of extraordinary rendition and allow members to detain suspects in the six participating states outside of any rule of law. The members' operators are not subject to criminal liability and they are immune from arrest and detention within the six states.
The reality is, on an international level, the intelligence services of all three nations operate with remarkably similar mission goals and objectives: they wish to protect the national interests of their respective states and garner advantages for said states via the acquisition of important information. While Hollywood has often focused on the political deviance and violence of intelligence missions around the world, the less exciting reality is that intelligence is more often utilized simply for political leverage. On the domestic level, the United States has long-held the moral superiority card against rivals like Russia and China, largely based on the democratic system in America supposedly being more altruistic and legally-minded than the so-called autocratic-type regimes in Beijing and Moscow. Snowden and other details in the past several years have started to make some at least wonder how much that moralism is built upon a foundation of sand and not stone. Finally, the stylistic aspect of intelligence public relations is significantly different between the three: the US decidedly tries to maintain an air of secrecy and deniability over just about everything its Intelligence Community does or needs to do. Russia and China, while revealing no secrets, tend to be a bit more unabashed about the role and necessity intelligence plays for the furthering of state power and do not fear making public statements to that effect anywhere, anytime. For them, therefore, the only difference between the three great players in the Grand Cyber Spy Game is the costuming and marketing of their respective goals, but NOT the ploys, initiatives, and overall desires. When it comes to winning, it seems all three are set and determined to virtually steal, that is, 'obtain' as much as possible. The Grand Cyber Spy Game demands no less.
(*) Anonymous is currently a graduate student in International Security and Intelligence Studies at Bellevue University and works within the US governmental system. The opinions expressed are strictly personal and do not reflect a formal endorsement of or by the United States' government and/or Intelligence Community.
Strategy of Cyber Defense Structure in Political Theories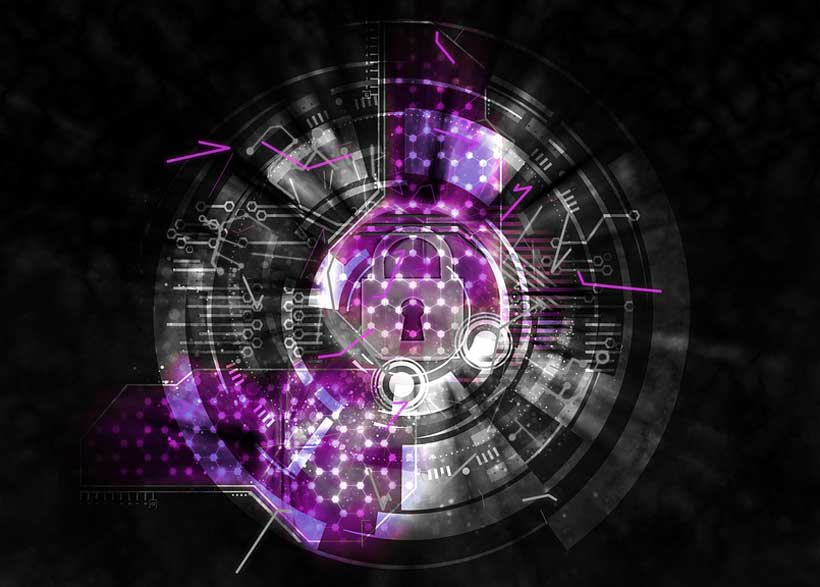 Since the principle of defense addresses a wide range of threats, it applies both in the field of justice and in the field of military and strategic affairs. But implementing cyber-defense is only recommended if the risks that can be identified have a direct impact on the security and even survival of a state, so each government is obliged to address any challenges that may arise. To eliminate it. Challenges of identifying the author or authors of an attack, estimating the likely impacts and reconstructions of the attack and setting targets, within the context of public networks and actors, distinguish cyberspace from other spaces in which defense is formed. Defense in cyberspace, while feasible, may not only be limited to existing actions, but unique concepts must be developed and presented.
In fact, some of the challenges in cyber defense are similar to those in other forms of defense. For example, the problem of identifying cyberattacks is reminiscent of the challenge of defending nuclear terrorism. Identifying the effects of a cyber-attack is very similar to identifying the effects of biological weapons. Also, the invisibility of computer weapons is, in many cases, very similar to the challenge posed by biological weapons.
Defensive methodological approaches can therefore be used to define some elements of cyber defense: against the threats of terrorism the concepts of "defense through denial" and "indirect defense" can be conceptualized against biological threats. Applied "symmetrical defense".
In practice, however, we find that, although governments appear to be heavily dependent on computer systems for their deployment, they are not the same as those charged with using malicious equipment against computer systems. . For this reason, the impact of using cyber defense equipment against them is questionable. In fact, hacker groups that sell or lease knowledge or networks of infected machines to others, often to attack, plan malware or spyware or even to detect security flaws in systems, often the only things they need are a few (powerful) computers and an internet connection. So the question arises whether they can be prevented from doing so only by threatening to respond exclusively to cyber.
The need to establish a balance between action and response and the necessity of influencing the answer itself presents another challenge that must be met with the ability to ensure that the response is repeated and repeated as needed. Some experts believe that cyber defense can disrupt or temporarily disrupt a competitor's activities, or temporarily disrupt the competitor's activities, despite the physical (physical) measures that more or less neutralize the competitor; but none of the cyber solutions. It cannot lead to definitive neutralization of the threat.
In such a situation, the impact of the Aztemeric countermeasures point-by-point action cannot be ignored. Therefore, better enforcement of cyber defense against criminal groups – whose realization of financial interests is their top priority – can be resorted to by law enforcement (including actions aimed at the financial interests of the actors). Military responses can also be used if confronted with actors with little reliance on information technology.
Achieving safety and security in an age of disruption and distrust
The ability of citizens and businesses to go about their daily lives with a sense of safety and security is vital to prosperity, but citizens in many countries feel unsafe. Whether it's because of inadequate responses to natural disasters, terrorist attacks, massive data breaches or the spread of disinformation, trust in governments' ability to protect society is declining.
To address this requires a new, systemic approach to security that broadens its definition beyond defence and policing. Governments, local authorities and the private sector need to work closely together across all areas that contribute to security. PwC identifies four overlapping domains – physical, economic, digital and social — underpinned by trust, that form the foundation of a secure and prosperous society.
That's the conclusion of PwC's new report, "Achieving safety and security in an age of disruption and distrust." Itchallenges the traditionally narrow view of physical safety and security, expanding the concept of what security means to include citizens' basic needs; including food, water and utilities; and the organisations that deliver them.
The report draws on academic research* and case studies to show the necessity and benefits of a collaborative approach to security. It identifies the different elements that cause citizens and businesses to feel unsafe and the players, from private sector communications firms and infrastructure companies to security forces and non-governmental organisations, who need to work together to deliver security in all the domains.
Tony Peake, PwC Global Leader, Government and Public Services, says:"Unless you create a safe and secure environment in which people can go about their daily lives without fear, they won't be able to work and sustain their families or carve out a decent standard of living.
The breadth of the challenge of delivering security has never been greater, requiring agility in response and innovation in prevention. And while security is a core task of governments, it can't be achieved in isolation. It needs to be viewed holistically, with governments taking the lead in facilitating collaboration across organisations, sectors and territorial divides to deliver the security that is vital to a functioning society."
The building blocks of security: physical, digital, social and economic
The report explains how these domains overlap and impact each other, adding to the complexity of delivering security. For example, economic security is closely tied to cyber security and thwarting data theft. Critical infrastructure services like telecommunications, power and transportation systems that rely on technology to operate must be secured both physically and digitally. Border control systems such as passport readers and iris scanning machines rely on digital interfaces that require cyber security.
Peter van Uhm, former Chief of Defence of the Armed Forces of the Netherlands, summarises in his foreword to the report:"It has become increasingly clear that delivering the safety and security that citizens and businesses need to prosper requires ever closer collaborations across borders, sectors and institutions. I learned that (re)building a failed state means realising that everything in a nation is interlinked and that it is all about the hearts and minds of the people. If you want the people to have trust in their society and faith in their future, safety and security in the broadest terms are the prerequisite."
How governments can safeguard and protect citizens
PwC has identified six key actions that government leaders can take to develop a collaborative, systemic approach to delivering safety and security to their citizens:
1) Take stock: look at the interplay of the different physical, digital, economic and social domains and spot any weak links across sectors.
2) Identify and engage the right stakeholders and collaborate to develop a joint agenda and a national and/or local safety and security policy.
3) Identify what each stakeholder needs to provide in the process and assess their level of interconnectedness to deliver safety and security, e.g. back-up systems for telecommunications failures.
4) Work with leadership in the different overlapping domains and empower people in the right places to make decisions.
5) Invest in leaders so that they are skilled in engaging the public and instilling a sense of trust.
6) Manage carefully the trade-off of security with safeguarding personal data and citizens' rights.
The recommendations for private sector firms and non-profit organisations include these steps:
1) Work more closely with trusted governments to improve engagement and collaboration.
2) Align organisational purpose with the broader societal safety and security agenda.
3) Develop the capacity and capability to improve safety and security for stakeholders.
Examples of how this works in practice
Crisis readiness and response to a terrorist attack in Sweden
The 2017 Stockholm terrorist attack illustrates the need for collaboration between governments and non-profit partners. This attack was perpetrated by one individual who drove at high speed down a pedestrian street, killing five people and injuring 10 more. A scenario planning exercise between government and security agencies had been carried out several months before the attack and is credited with limiting the number of casualties and the swift arrest of the attacker.
Government authorities and the private sector collaborate to thwart cyber threat
A major cyber attack in Australia, dubbed Cloud Hopper, was identified and mitigated through close collaboration between cyber security experts in both the public and private sectors.
War of shadows: The psychological and media dimension of future clashes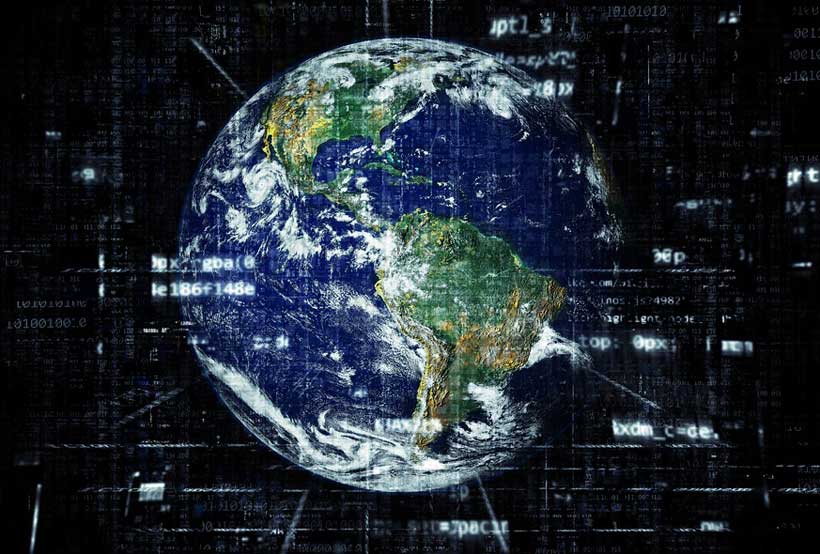 The Soviets called it "the shadow theatre", i.e. the set of psychological warfare techniques of the time, in the Cold War world.
Maskirovka, in particular, e.g. everything is camouflage, deception, real psychological warfare, disinformation.
In fact, if we analyze the psywar techniques currently used, we realize that we are still at the Cretaceous period.
No sectoral influence operations, no action on subjects or public targets, little knowledge of the new discoveries of social psychology and biopsychic evolution.
The scenario of Western psywar operations is still not very brilliant.
Obviously, explaining to the Defense Ministers of Western countries what these operation are about is a very difficult mission that few people would be able to accomplish successfully.
Actually, nowadays the old maskirovka is not the cover, the shell of real operations, but its true essence.
Just as today's industrial production is, above all, communication, induction of a certain behaviour, identification of a target of customers, development of a product that meets their psychological and symbolic needs, currently also war is above all maskirovka well before being military and destructive struggle.
Nobody cares where engines are produced, which are now all the same, but certainly the market is interested in the symbolism of goods, in its evocative potential and in the ability to define the status of those who buy them.
Furthermore, in an old CIA manual, the Soviet "active measures" were defined and classified as follows: a) the Center gives the green light for a strategic disinformation campaign; b) the news, which is never entirely true or entirely false, is prepared and packed; c) the dezinformatsja news is disseminated abroad so as to later check the results.
The results are eminently practical: the "Euromissile battle" narrated by Michel Tatu, the long end of the Vietnam war, the management of Soviet foreign policy after the Helsinki Treaty.
But that is not all: currently, the intelligence mainly consists of economic effects, which are continuous and complex. The shift from the Soviet "active measures" and from the political-military clash to the industrial one marks a large part of the post-Cold War period.
All true psychological warfare is active and proactive, but the whole Western warfare doctrine is defensive and passive, which means it does not exist.
Hence it is not necessary to wage war manumilitari, for the additional reason that the enemy's enterprises and infrastructure will be good also for us. At a time when the value chains are now fully global, when cars are manufactured in Spain for the German market and in China for the Indian one – not to mention drugs, the active ingredients of which are produced in India for the French market and even in Mexico, but for the Canadian one.
All contemporary intelligence, however, is targeted to the economic and technological resources of the possible enemy and operates – 24 hours a day – on the Web and also in the traditional media machinery.
Hence, those who win are not those who have the best weapons or the best products, but those who creates the best and most convincing storytelling around them.
It is therefore useful to see how the old "shadow theatre" is being changed and perfected.
This is what is needed in a situation of actual integration of all large companies, not only global but also national ones.
In the field of social media, for example, the most widespread tactics are those of "selective censorship", or the hacking of sensitive information, which becomes hegemonic in the common discourse, or even the manipulation of the Internet search algorithms, with a view to linking some content to other one, in a completely unreasonable way.
30-40% of the news that can be found online is designed to deceive at least some of the readers.
Deception: not to mention something and tell the truth about everything else or, instead, to create a storytelling in which real things appear surrounded by completely fake data.
How so?
By changing the perception of facts, or the news about the facts, with strong or weak adjectives and nouns, or with universal symbols, and even with references to people or things of great fame, either negative or positive.
15% is the average quota of experts taken out by the automated texts that can be found on the World Wide Web, while about 60% of all readers are usually put on the spot by the texts and news available on the Web.
The Canadian Services have provided this statistics.
The operating techniques are now known to everybody: a) the Bot, a software that automatically operates on the Web, by selecting the content; b) the countermessage, indeed a message that offers the "true" or "fake" version of what has been said previously; 3) the Denial of Service (DOS), the temporary disruption of the Web for a certain user, and the old Disinformation; 4) the Noise that covers the relevance of the data sequence useful for understanding a certain message; 5) the Search Engine Optimization (SEO), the optimization of the number of visitors to any website.
On the technical and ideological levels, there are other online practices that are used daily by the authors of Disinformation: a) the BOTs coordinated with each other, which create a series of cross-references that reinforce the (fake) news that is to be spread; b) the use of false Internet "domains" in which websites and content similar to those of the "enemy" are created; c) the use of e-mails or websites that are pirated and disseminate news opposite to those that the primary user would like to spread.
Contradiction, lie, defamation.
We are still at the old theme of the aria "La Calunnia" ("slander is a little breeze") of the Barber of Seville, as well as the "flower duet" of Madama Butterfly, but all with a firepower that Rossini or Puccini could not even imagine.
There are two profound and conceptual limits to these operations. The first is that, in spite of all possible technological refinement, the basic psychological mechanisms are always the same: personal defamation by sexual or other means- just think of the "Tangentopoli" operation in Italy (the judiciary probe known as Bribesville) at the end of the Cold War and, finally, of the elites' structural inability to separate wheat from chaff, news from disinformation.
If we do something to help a government and then it falls into the trap of dezinformatsja, everything is useless. And this has often happened.
Ministers who tell you that they read it in the newspaper "Corriere della Sera" (bravo!) or that it was whispered to them by some intelligence agents without any qualification – and hence you need to check whether, as Harlequin, they are Servants of two Masters. It has often happened.
Hence, in many cases, currently the maskirovka strikes back and negatively changes the decision-making of those who have carried it out. The ruling classes that know it can save themselves, while the others and their countries are bound to become "servant of two masters" and, in any case, irrelevant.
There are also the undesired effects.
For example, it happened that the reputation of a ruling class was tarnished by convincing citizens that all politicians were "dishonest and thieving" and later we needed to stabilize a country in disarray and adrift without a guide, possibly recovering some of those who had been dismissed as "thieves", thus creating a cognitive dissonance with the previous message conveyed.
However, how can we optimally develop the possibility of an IT attack (but not necessarily this type of attack only) on the decision-making system and on the public of a target country?
The attack will be successful if, for example, there are no useful sources of good information.
Without a reserve of serious, objective and truthful news and interpretations, the whole public and private system of security and education will fail in the long run.
Another excellent condition to launch an attack is uncertainty: in a phase of financial, geopolitical, technological and even military insecurity, with terrorism any news – regardless of its importance -can generate innumerable domino effects.
Probably those who maintain uncertainty have a return – in this case mainly and economic and industrial one.
Nor should we neglect the fact that, if there is a lack of effective information available, the media channels can be bought and sold, infected by adverse agents and induced to acquire information only from certain sources, which are already compromised.
If the commercial goal is the target and above all the audience, everything becomes possible for a foreign operator with bad intentions.
No country, not even those which control the Web at best, is protected from similar operations.
With a view to keeping the situation under control – and this applies above all to those who deal with State Security – we need, at first, to ascertain who makes disinformation.
Very often an individual or a private organisation.
Then, obviously, the exact opposite must be done, but preferably using different mechanisms of action: a similar and possibly "fake" website in case of a Bot, or a personal attack if we are faced with a press campaign.
Hence never use the same usual means and mechanisms.
Generally, abstract and political motivations should not be overlooked: there are NGOs, States, political parties, and companies that usually keep on misinforming.
And often they are not even traced by the intelligence Services.
Obviously, there are also terrorists – but in this case we are talking about another communication system.
Who can say, for example, that German cars are better than Italian ones? Yet it is common sense, albeit wrong.
Nowadays all the environmental propaganda consists of behaviours that favour some countries and companies instead of others. But no one tells you so.
Indeed, this is the real news.
Fake news to be spread, of course, but also generic discontent and uncertainty.
A mass perception that a great Portuguese poet, Pessoa, would have defined as desassosego (disquiet and restlessness).
Obviously, it is even better to let all disinformation go on, with its parallel and unexpected processes, so as to see who makes it and what goals are pursued.
Usually such operations end quickly, but neither the perpetrator nor the victim knows their effects or duration.
Hence the primary goal of all dezinformacja techniques is the partial or complete alteration of the perception of reality.
It is therefore essential to understand the divisions within the opponent's field.
Popular or elitist.
If we believe that all enemies are the same, we operate for their propaganda and any operation of "psychological warfare" is always inhibited to us.
An essential resource in this field is the conspiracy theory.
The field of others is segmented, but the absolute uniqueness of those who generated the content we do not like or that harm us is assumed.
A well-managed conspiracy manages to work well where few other maskirovka techniques do so.
Perfect for simplifying all matters, it immediately identifies the aim of each psywar: to find the enemy, either true or false.
Another procedure is usually to use entities that everybody deems "third parties" to spread messages against the enemy (once again the current ecologism is full of examples in this regard) and then reinforce their message through other information sources: truth comes from repetition and the mind learns not from a single fact or event, or from a single person, but always from what Fritj of Capra called the mental ecosystem.
The human brain is made in such a way that it tends to believe both in repetition, but also in similarity and homogeneity.
Our brain has evolved only among human groups already formed. It is not by chance that, unlike what happens to animals, our brain maturation must take place in a post-natal social, family and group context.
Otherwise – as Nietzsche said – to live alone, one must be either a beastor a god.
Another factor not to be overlooked is that, as in all Gestalt psychologies, what counts is not only what you see, but also what you do not see.
As in the Rorschach test, the inkblots can be perceived either as a glass or two butterflies, but it is the outline, not the inside of the image that can suggest one answer or the other.
However, how can we counteract such an operation? Denial is always the best answer.
But it is simple and repetitive, always prone to others' psyops.
We can simply deny having received funding from a certain country.
Mere denial stops the game of cross-references and shadows that would develop if the victim of the operation were to dwell and go into explanations that 87% of the audience – on the Webor even in the old media, never follow. Those who justify themselves are always wrong.
Denial is used to make a quick fix, but it is certainly not a stable and definitive answer.
Another technique is to defame and attack those who make disinformation.
It works well, but once again it is a mechanism that does not last long.
A disinformation campaign is never opposed with temporary and limited makeshift interventions and stopgap measures.
Dezinformatsja is always a potentially endless flow, to which we must respond by creating a state of mind (not "news", but a stable and possibly ungrounded mental state) that is always potentially and equally endless.
It should also be added that our intelligence Services know nothing about these things. We are still focused on the protection of redundant critical infrastructure and possibly even of selected military and information networks. Everything is even too obvious.
Nevertheless, how can we avoid the defamation of one of our most famous chocolate creams in China?
Furthermore no one will be able to tell you what happens when there is defamation against our production system, as well as against our political system, which is, in fact, also a critical infrastructure.
Goodness knows what happened to our rubber before Pirelli's deal with ChemChina. And it was not China that took the first step.
If we also study the issue of the F-35 fighter that was not acquired by the German Armed Forces, you will also understand the resulting weakness of Chancellor Merkel and her "heir", as well as the short-lived successes of the Right, which always remains under the threat of being dismissed as neo-Nazi.
The neo-Nazis, however, were still pasture land mainly for the Eastern and Russian intelligence Services.
Hence using the professional ignorance of our politicians to defame our intelligence Services – as is currently happening – is certainly a perfectly orchestrated defamation operation.
A cheap politician who uses the intelligence Services to protect himself is like the main character of the "Manuscript Found in Saragossa", who files the silver ball he will put into the gun to commit suicide.
In a different way and with different effects, Italy is drifting to a condition very similar to Great Britain's in the Brexit phase.
A slow and subtle Italian destabilization, with a terrible and useless fragmentation of the voters and the political classes.
Nowadays in Italy there is a sort of geopolitical strike: the country is on the sidelines and reluctant to understand the reality of power relations and national interests.
In the case of the operations carried out by China, however, we have a completely different picture.
It should be recalled that, as early as 2014, China established the Central Leading Group for Internet Security and Informatization, chaired directly by Xi Jinping, in addition to the Cyberspace Administration of China. The Chinese leaders' central idea is to make national sovereignty possible in cyberspace.
This is not easy, but it can be achieved with technological hegemony and strategic wisdom.
Hence the importance of Huawei's 5G global fight and the concrete possibility of "controlling world innovation", as some Chinese leaders say.
Therefore, in the "war of shadows", we currently have to deal with the great influence operations, which are actions of cognitive modification, i.e. actions to change the perceptions, behaviours and decisions of certain target groups, in the country to be influenced, which can be changed to the benefit of the acting Power.
Or even very broad operations, which regard the whole political audience.
Conversely, the "influence campaigns" are operations carried out by an adverse and alien Power that tend to put together various small-scale and sectoral influence actions, which may have common goals or, in any case, not contradictory and opposed goals.
This means that through "influence operations", we can influence the actions of the rulings class, as well as all or part of the public in a country, or the activities of an allied country.
Influence actions are always linked to strategic deception and the possibility of exploiting the enemy's weaknesses, particularly those typical of moralism.
Currently moralism is a tool used by some countries against others.
Hence influence operations are certainly deception, but above all they mark a new Intention, or an Interference.
Nevertheless everything happens in the epistemic chain formed by single individuals, and then in the social or para-social sphere, characterized by the real relations among individuals, the real public sphere, the media, the elites, the "experts", the scientific and technical system of a country.
Currently all Western media are ever weaker and often not very attentive to influence operations because they are subjected to a very fast change of technologies, as well as a quick commercial trend of the system. We are all market oriented in the short term, and currently all the influence operations made so far exploit above all the technological, legal and economic weaknesses of the various countries to reach their own aims.
The vulnerability of the public is yet another issue. Considering the new technologies, there is not only the possibility for each psywar operator to change the perception of others' world, but also to do so in a covert way.
This applies to any Internet operator and any millennial kid.
And that is what counts. One hundred "denials", however developed, are always news.
There is also a psychological problem.
The above mentioned evolution has not provided us with a brain that always seeks the objective truth of facts, but we have a cognitive system that finds an acceptable reality day by day.
Phylogenetically, the conformity to a group is more important than a subjective psychology that always seeks only truth, be it objective or linguistic.
In economics as in politics, free riders always have a hard life. And they are always those who define a new paradigm. Enzo Ferrari invented luxury sports cars against everything and everyone. Some pasta makers in Northern Italy discovered they could sell dried Italian pasta any where in the world.
Not to mention advanced technologies, where Italian companies were bought to be destroyed (Hewlett-Packard with Olivetti, for example) or to be put out of business, or the export of mass technologies, such as Piaggio in India.
Hence we often have to deal with the confirmation bias, i.e. the psychological tendency to ignore information that goes against accepted beliefs, or with the creation of a protective apparatus against threats to identity and team spirit.
Therefore we have to do with a series of mass influence actions that are now typical:
a) Terrorism. Creation of fear, an essential element of influence operations, but also of the radicalization of certain themes. A primitive, but very effective solution. In this respect, just consider the case of Italy in the 1970s and in the 80s. The sword jihad is a different story, but often not dissimilar to that of "red" terrorism in Europe.
b) The operations of para-State organizations, i.e. criminal structures and vast organized crime. Or do you really think that the international crime organizations have been created and have become powerful on their own, like the Baron Munchausen, who rescued himself from quicksand by pulling himself out at his own hair? All criminal organizations have always been influence instruments.
c) There are also hackers, who operate divided to strike together. Consciously or not, 78% of them are operators of the Powers that support their projects.
d) Not to mention hackers having only economic goals. After making money they, too, are not aware of the fact they have resold their data to some countries, but not always those they like.
Hence how can you create a "narrative" for influence operations?
Nowadays you can certainly create a consistent, long, credible and wide-ranging storytelling.
Conversely, "negative" techniques tend to disrupt the narrative over a long period of time.
There is also distraction, the creation of an external objective far from the themes discussed.
Therefore, we propose to create an Agency or a unit of it dealing with the disruption of influence operations which, before the end of the Cold War, Italy hosted like no other country in the world to later maintain its Kantian "minority status" in the following years.
An Agency that can really carry out influence operations – actively, with no curbs and restraints other than the operational and technical ones.
Therefore, in terms of protection of Italy's industrial values, patents, as well as "reputation" of the country and its brands, even the less famous ones, we are now almost at death's door.
Hence it will be good to quickly reverse the course.