Alice through the Looking Glass: Central Asia's Eternal Presidencies
Cholpon Orozobekova's article for The Diplomat on Central Asia's autocratic rulers is a fascinating look at the men who helped take the central 'stans, particularly Tajikistan, Uzbekistan, and Kazakhstan, from communism to "democracy." Just as fascinating is the prospect, for each of these countries, of who will finally succeed the communist relics/reborn 'democrats' still hoarding power.
The president of Tajikistan, Emomali Rahman, is 63 and his current term ends in 2020. President Islam Karimov of Uzbekistan is 77 but was just reelected in 2015 for another seven-year term. Finally, Kazakhstan's sitting president, Nursultan Nazarbayev, is 75 and was also just reelected in 2015, but to a five-year term in his case. These men, and their absolute control over the political, economic, and military facets of their countries, will have significant impact on the future of the Greater Caspian Region.
Tajikistan
As mentioned in the article, President Emomali is the autocrat with the best plan for his eventual replacement. The Tajik constitution was recently amended to lower the minimum age of the presidency to 30 from 35. Not so coincidently, Rahmon's son Rustam will be 32 when his father's current term ends in 2020. This foresight is not surprising, however, as Tajikistan has been called profoundly risk averse when it comes to political change. Who better to replace the current ruler than his own son, groomed for most of his adult life to succeed his father as the Tajik president? In addition to all but ensuring his son's ascendance after he leaves office, Rahmon was also able to get a law passed by the Tajik parliament to name him "Leader of the Nation," an honorific that also comes with the ability to run for unlimited terms if he so chooses. Whether Rahmon steps down in 2020 or not, it can be assumed that Rustam will enjoy the same kind of 'electoral support' his father has for the last twenty years. Rahmon carried the previous three elections with 97%, 79%, and 83%, respectively. These results are unsurprising, however, given the repeated calls by international organizations about a lack of pluralism and genuine choice and fairness in Tajik elections. Whatever the next decade holds, it seems that Tajikistan has steadily worked to ensure its own warped sense of political stability so that there will be limited resistance to the transition to the next Rahmon president.
Uzbekistan
The issue of Uzbek succession and stability is one of great concern in the region. President Karimov is 78 years old with two daughters, one of whom is under de facto house arrest after being tied to over a billion dollars in bribes from international telecom companies. This detainment happened to coincide with a Swedish money laundering investigation into businesses owned by the Karimov family in general. Corruption is an overarching theme in Central Asia, but in Uzbek politics particularly, especially where the First Family is concerned. While Karimov wields tremendous political power, the overt nepotism and ostentatious displays of corruption-fueled wealth are the stuff popular uprisings are made of theoretically. With Karimov's mortality rapidly approaching, dissent within the family, and no traditional or obvious chosen male 'political heir,' Uzbekistan seems ripe, at least potentially, for a true regime disruption in the coming decade as succession issues likely become forced to center stage.
Kazakhstan
President Nazarbayev appears less concerned with finding his successor than he is with using science to extend his own rule. He ordered the establishment of a research institute in 2010 that would study the "rejuvenation of the organism," partially in an effort to extend his own life and, by extension, his reign. How much stock Nazarbayev puts in finding a modern-day scientific fountain of youth is debatable. However, the stock he puts in family cultivation and grooming is undeniable. Much like President Emomali of Tajikistan, Nazarbayev is actively grooming one of his offspring to eventually succeed him. In this case though Nazarbayev's daughter Dariga is the chosen successor. She has already ascended to the Deputy Prime Minister's chair, effectively one step from co-ruling with her father when he's ready to share power. Assuming that day comes, recent legislation grants Nazarbayev effective veto power over any political decisions, even after he has stepped down from office, as well as immunity from prosecution. How this will impact the effectiveness of his eventual successor's ability to rule remains to be seen. While it should ease the transition, given that it seems likely Nazarbayev will spend several years only 'semi-retired' from the presidency at first, it could also backfire by undermining any sense of legitimacy and independence in his daughter's subsequent rule.
The Future of Central Asian Security
A transition from autocratic rule is often dangerous, violent, and destabilizing to an entire region. Having three countries, all currently ruled by septuagenarians, that border each other and have to expect regime transitions in the next decade simply because of biology is the stuff regional nightmares are made of. Central Asia is also crisscrossed by natural gas and oil pipelines feeding the Russian and Chinese economies, two states that have shown a willingness to diplomatically coerce and intimidate these so-called Near Abroad countries. Since all three countries are highly susceptible to influence from Russia, and would likely be more so in the event of a contested or ineffectual succession, it is not outside the realm of possibility that they would be used as pawns against Chinese interests in the region as well. China's massively important One Belt, One Road policy, which heavily utilizes the Central Asian region to bring about this trade/communication/globalization initiative, will have no less passionate an interest in seeing how succession maneuvers go. Any destabilizing influence could negatively affect all of these countries agendas, as well as the greater Caspian region writ large. Whatever the outcome, Central Asia is not exactly known for peaceful, bloodless power transitions that uphold the principles and hopes of consolidated mature democracy. Unfortunately, there is no reason to think this might change in the coming decade.
Eurasian Economic Union Might Expand
As the strained Russia-EU relations somewhat softened recently, and a rising cooperation is being seen over questions such as Ukraine and Moldova, Russia is on the economic offensive throughout the former Soviet space.
Valentina Matviyenko, a high ranking Russian official, announced recently that Uzbekistan had already decided to join the Russia-led Eurasian Economic Union (EEU) and that final preparations are taking place in that regard.
Uzbekistan is arguably the most important country in Central Asia as it is the only state bordering all four "stans" (Kazakhstan, Tajikistan, Kyrgyzstan, and Turkmenistan) of the region. From a purely geographic perspective, influence over Uzbekistan would increase Russian clout throughout the entire Central Asia.
Uzbekistan's importance is also maximized by the fact that it possesses a pretty competitive industrial sector capable of producing various machinery and other vital products.
Uzbekistan's membership of the EEU will also be a win for Moscow because of the latter's quiet competition with the Chinese over the region, specifically in the economic and slightly military realms. As China rolls out its flagship Belt and Road Initiative, Uzbekistan is of primary importance to Beijing.
True, membership of the EEU will not mean cutting off trade between Uzbekistan and China, and the latter will certainly continue investing in the Uzbek economy. However, though no open animosity exists between Beijing and Moscow on Central Asia issues, Tashkent's choice to become a member of the EEU will serve as a certain limit to rising Chinese ambitions.
On the other crucial front of Russia's borderlands, Moscow is seemingly close to reaching a higher level of integration with Belarus (a country already an EEU member) by 2022. Though Minsk has officially refuted Russian plans on economic integration, it is clear that pressure from Moscow is indeed mounting and it is becoming increasingly difficult for Belarus to withstand various Russian moves.
Both events, which, at least according to the open source material, are likely to take place in the near future, will strengthen Russia's position in Eurasia. It will also increase the EEU's position and make the bloc economically more attractive for non-member former Soviet states such as Azerbaijan and potentially for Middle East powers (Iran and Turkey).
Though the expansion is a good indicator of Russia's fortunes, in the long run it shows the limit of the EEU and Moscow's strength. Still without Ukraine, the EEU is a constrained market, solely dominated by Russia, both economically, militarily and in terms of population numbers. In fact, as I have written in several articles for GT, nowadays the expansion of Russian economic (i.e. geopolitical) interests in Belarus and Uzbekistan is logical, as avenues for Moscow's active foreign policy are limited to Central Asia and Belarus. Elsewhere (Ukraine, Moldova and Georgia), the Russian influence reached a certain limit, going beyond which would see Moscow needing to increase its military pressure in those countries.
Thus, Economic competition around Georgia and in wider Eurasia is intensifying, with large states increase their efforts to get smaller ones into their respective economic zones. All this is likely to build up geopolitical tensions in the super-continent.
Author's note: first published in Georgia Today
Unjustified Hope of Iran's Central Asia Policy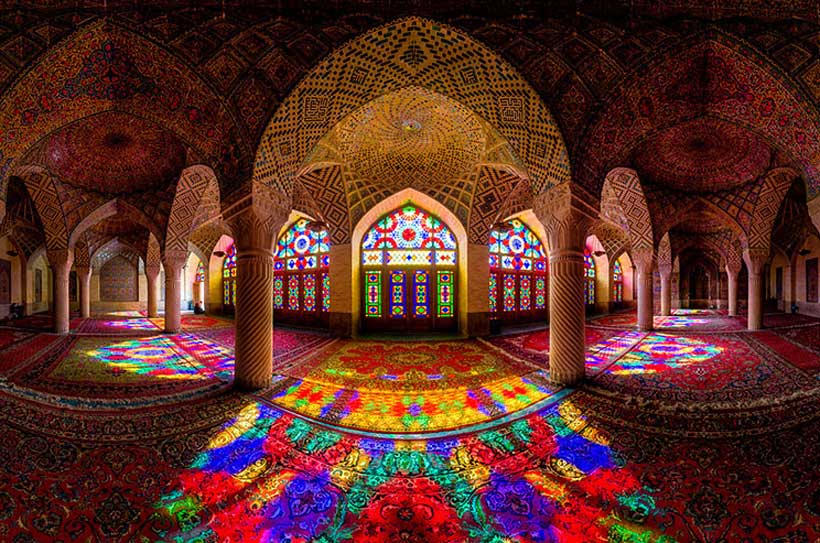 The Washington factor has been and remains, if not the main obstacle, then at least a deterrent to Iran's strengthening in Central Asia over the past thirty years. The former Soviet Central Asian Muslim republics – Uzbekistan, Kazakhstan, Kyrgyzstan, Tajikistan, and Turkmenistan – collectively known as the "Five Stans", is a scene of the big game and intense rivalry. In view of geopolitical and geo-economic conditions, these countries have experienced ups and downs in collaboration with Iran. Amid the background of the intensifying Iranian crisis, this article presents a brief analysis of the cooperation between Iran and Central Asian countries, whose people are regional neighbors and have close linguistic, historical and cultural commonalities.
Iran's "soft power" in Central Asia
After the collapse of the Soviet Union in 1991, Iran was among the first countries to recognize the independence of the five Central Asian republics, intending to spread its influence through cultural, historical and religious commonalities. The establishment of the first diplomatic relations fell on Iranian president Ali Akbar Hashemi Rafsanjani, who was identified in Central Asia as a relatively moderate leader. He was well aware that after 80 years of communist influence, these "Stans" secular regimes would not accept any Islamic ideology. Therefore, in the late 1990s, his government sought to consolidate the foundations of cultural and historical ties as a tool of "soft power" of Iran's Central Asia policy.
The main executive body for promoting Iranian "soft power" in the region has become the Islamic Culture and Relations Organization (ICRO), a parastatal agency that is subordinate to the Ministry of Culture and Islamic Guidance. This organization was considered Iran's de facto public diplomacy organization and is under the control of the Supreme Leader's office. By opening Iranian cultural centers in all Central Asian capitals, it has sought to institutionalize elements and patterns of its Persian language and culture in the region. Today, leading Central Asian faculties sufficiently promote Persian language courses that are supported by the Islamic Republic embassies.
In the light of the objectives of the present study, particularly Tajikistan case is seen as a tool of Iranian 'soft power' to create a "bridge" between Tehran and Central Asia and become a regional leader. These two ethnicities are considered relatively close, sharing the same Persian roots and constituting the basis of the "Great Persian World."
Accordingly, with the financial support of Iran's government, Research Projects such as the Tajik-Persian Culture Research Institute, the "Alhoda" bookstores and "Payvand" magazine have also had an important role in the regional influence. In accordance with the agreement on cooperation in the field of higher education, Tehran funded Tajik students to study at Iranian universities, especially in the modern Persian language and literature. In addition, in 2009, the Iranian state-run Persian News Agency opened its first office in Dushanbe. Correspondingly, Iran was able to represent itself as the main defender and provider of Persian heritage to the Tajik nation.
Additionally, Iran has solidly invested in the Tajik economy, ranking itself as the second foreign investor after China. This was particularly seen during the rule of conservative president Mahmoud Ahmadinejad, who due to the growing confrontation with the West, preferred cooperation with the northern post-Soviet countries of Central Asia and the Caucasus. His government funded the construction of the Anzob/Istiqlol tunnel through the Pamirs, and the Sangtuda-2 hydropower plant. Alongside its economic support, the Tehran government has been trying to implement its own nuclear project and receiving political support from Tajikistan.
A single geographical territory in the past made these countries to have closer cultural, economic and political integration. Mahmoud Ahmadinejad sought to use the national-cultural identity as a starting point for creating a Union of Persian-Speaking Nations: Iran, Afghanistan and Tajikistan. Its first joint summit was held in Dushanbe onJuly 2006, when they decided to establish a jointly-run Persian-language TV channel called "Navrooz-TV". Also Ahmadinejad's initiative, the three states established the Economic Council of the Persian-Speaking Union in March 2008.
Regional Implications
The shift of political soft power is taking place at a time of intensified geopolitical uncertainty for Iran. Therefore, it is imperative to question whether Tehran's ambitions to break out of international isolation was indeed successful. At first, the person spearheading this debate the most was none other than Afghanistan's former president Hamid Karzai, when the U.S. and NATO forces ensured country's military, economic and financial stability of the country. Therefore keeping excessive close ties with Iran would damage its connections with powerful western partners. Secondly, Russia's President Vladimir Putin was negatively viewed at the new Persian Union as it has military and political leverage in Tajikistan. Consequently, Russia was firm in ensuring that Tehran would not strengthen its role in the region. Moreover, Iran's activities in the Middle East, which caused inter-religious tensions between Sunni and Shia Islam, also affected the sentiments of Central Asian Muslims. Saudi Arabia, Iran's historical rival, has taken active steps to reach out to Sunni Tajiks to bring them to its side. Over the past thirty years, the Gulf monarchy has spent billions of dollars on spreading radical Islam in the "Five Stans" and Iran's retention.
Tit for tat
Relations between Tajikistan and Iran seriously deteriorated in 2015 as Tajik authorities accused Iran of supporting the opposition Islamic Renaissance Party of Tajikistan (IRPT), attempting a coup d'état in the country and training Tajik Islamic militants in Iran. Iran incurred Tajikistan's profound rage in December 2015, when Iran's top leader Ali Khamenei received IRPT leader Muhiddin Kabiri, who left the country due to political persecution of the authorities. Dushanbe saw the hand of Iran in a terror act on July 2018, in Danghara where 4 foreign tourists were killed. Notwithstanding, Iran has diplomatically rejected the accusation, which deteriorated the relationship between the two Persian-speaking states.
The growth of anti-Iranian sentiment, accompanied by demonstrations in front of the Iranian embassy in Dushanbe, putting an end to Tehran's initiative in creating a Union of Persian-Speaking Nations based on close linguistic, historical and cultural commonalities. Due to the opposition of regional players and the absence of a broad Shia base, Iran failed to implement the project of the "Great Persia" in Central Asia, as it tries in the Middle East.
As a result of growing tensions, Iran significantly reduced investment in the Tajik economy and closed its economic and cultural offices in the north of Tajikistan. To hold on to its strong lineage of refuting sanctions, Tajikistan banned the import of Iranian food and goods "due to poor quality", abolished a simplified way of obtaining visas for Iranians, and closed the branch of the Imam Khomeini Relief Committee.
After reaching the 2015 nuclear deal, formally known as the Joint Comprehensive Plan of Action (JCPOA), and partial withdrawal of the international sanctions, the Rouhani government sought to resume broken relations with the European Union, Japan, South Korea, and East Asia. The result of this policy was a significant reduction in Iran's trade with all the countries of Central Asia since 2016. According to official data, trade between Tajikistan and Iran decreased substantially more than three times, while Iran's trade with Kazakhstan and Kyrgyzstan experienced a significant loss in numbers.
Iran's nuclear agenda in the Central Asian multilateral cooperation
The "diplomatic quarrel" and a "trade war" between Tajikistan and Iran negatively influenced Tehran's ambition to join the Shanghai Cooperation Organization. Even though Iran filed a formal application for membership in 2008, Tajikistan twice vetoed its admission and promptly placed its harsh posture against Iran. At the last SCO summit in the Kyrgyz capital Bishkek on June 2019, Russia and China firmly supported Iran and stated that the other members, despite the U.S. withdrawal from JCPOA, should respect the nuclear deal. Now that the temperature of tension between Tehran and Washington has reached its highest point, as the SCO has become one of the international platforms for Iranian President Rouhani, who accused the US of "serious" threat to regional and global stability.
Governments of the "Five Stans" seek to maintain a middle position on the Iranian nuclear issue, affirming the right of Iran to use nuclear technology for peaceful purposes. Today, as the Trump administration's "maximum pressure" policy has cornered Iran and its economy has been in terrible pain, the new president of Kazakhstan, Kasymzhomart Tokayev, called for the resolution of nuclear contradictions through diplomacy. Being the country's top diplomat and Prime minister in the 90s, Tokayev played a key role in eliminating Kazakhstan's nuclear arsenal, inherited from the USSR, and gaining the status of a non-nuclear power. In the past, Kazakhstan has repeatedly called Iran to follow its example.
In addition, Iran and the Central Asian countries also cooperate within the framework of the OIC, the ECO and the CICA, whose platform Iran uses to accuse "American imperialism" and defend its nuclear ambition.
Conclusion
The ups and downs of bilateral and multilateral cooperation of Iran with the "Five Stans" over the past quarter-century have shown that Tehran failed to establish its zone of influence in Central Asia, in the same way as it has created Iranian proxy Shia groups in the Middle East. The main reason for Tehran's inability to prove itself as an attractive economic partner in Central Asia is the US long-term strategy to contain Iran through economic sanctions and its confrontation with the West over its nuclear program. Therefore, despite the advantages of geographic, religious and cultural commonalities, Iran remains unable to open a "window" to Central Asia in conditions of international isolation and emerge as a regional power.
Shifting Sands: Chinese encroachment in Central Asia and challenges to US supremacy in the Gulf
China and Russia are as much allies as they are rivals.
A joint Tajik-Chinese military exercise in a Tajik region bordering on China's troubled north-western region of Xinjiang suggests that increased Chinese-Russian military cooperation has not eroded gradually mounting rivalry in Central Asia, long viewed by Moscow as its backyard.
The exercise, the second in three years, coupled with the building by China of border guard posts and a training centre as well as the creation of a Chinese security facility along the 1,300 kilometre long Tajik Afghan Border, Chinese dominance of the Tajik economy, and the hand over of Tajik territory almost two decades ago, challenges Russian-Chinese arrangements in the region.
The informal arrangement involved a division of labour under which China would expand economically in Central Asia while Russia would guarantee the region's security.
The exercise comes days after China and Russia operated their first joint air patrol and months after Tajik and Russian forces exercised jointly.
The "exercise represents a next step in China's overall encroachment upon Russia's self-proclaimed 'sphere of influence' in Central Asia," said Russia expert Stephen Blank.
"Moscow has given remarkably little consideration to the possibility that China will build on its soft power in Central Asia to establish security relationships or even bases and thus accelerate the decline of Russian influence there," added Eurasia scholar Paul Goble.
The perceived encroachment is but the latest sign that Russia is seeking to balance its determination to ally itself with China in trying to limit US power with the fact the Chinese and Russian interests may be diverging.
The limitations of Russian Chinese cooperation have long been evident.
China, for example, has refrained from recognizing Russian-inspired declarations of independence in 2008 of two regions of Georgia, Abkhazia and South Ossetia that recently sparked anti-government protests in Tbilisi.
China similarly abstained in a 2014 United Nations Security Council vote on a resolution that condemned Russia's annexation of Crimea.
Meanwhile, Chinese dependence on Russian military technology is diminishing, potentially threatening a key Russian export market. China in 2017 rolled out its fifth generation Chengdu J-20 fighter that is believed to be technologically superior to Russia SU-57E.
Perhaps most fundamentally, Chinese president Xi Jinping opted in 2013 to unveil his Belt and Road initiative in the Kazakh capital of Astana rather than Moscow.
By doing so and by so far refusing to invest in railroads and roads that would turn Russia into a transportation hub, Mr. Xi effectively relegated Russia to the status of second fiddle, at least as far as the Belt and Road's core transportation infrastructure pillar is concerned.
China's recently published latest defense white paper nonetheless praised the continued development of a "high level" military relationship with Russia that is "enriching the China-Russia comprehensive strategic partnership of coordination for a new era and playing a significant role in maintaining global strategic stability."
In a bid to ensure Russia remains a key player on the international stage and exploit mounting tension in the Gulf, Russian deputy foreign minister and special representative to the Middle East and Africa Mikhail Bogdanov this week proposed a collective security concept that would replace the Gulf's US defense umbrella and position Russia as a power broker alongside the United States.
The concept would entail creation of a "counter-terrorism coalition (of) all stakeholders" that would be the motor for resolution of conflicts across the region and promote mutual security guarantees. It would involve the removal of the "permanent deployment of troops of extra-regional states in the territories of states of the Gulf," a reference to US, British and French forces and bases.
Mr. Bogdanov's proposal called for a "universal and comprehensive" security system that would take into account "the interests of all regional and other parties involved, in all spheres of security, including its military, economic and energy dimensions" and ensure the provision of humanitarian assistance.
The coalition to include the Gulf states, Russia, China, the US, the European Union and India as well as other stakeholders, a likely reference to Iran, would be launched at an international conference on security and cooperation in the Gulf.
It was not clear how feuding Gulf states like Qatar, Saudi Arabia, the United Arb Emirates and Iran would be persuaded to sit at one table. The proposal suggested that Russia's advantage was that it maintained good relations with all parties.
"Russia's contributions to the fight against Islamic terrorist networks and the liberation of parts of Syria and Iraq can be regarded as a kind of test for the role of sheriff in a Greater Eurasia" that would include the Middle East, said political scientist Dmitry Yefremenko.
Mr. Putin this week asserted himself as sheriff by signalling his support for embattled former Kyrgyz president Almazbek Atambayev, a Putin crony who has been charged with corruption. Following a meeting in Moscow, Mr. Putin urged Mr Atembayev's nemesis. president Sooronbai Jeenbekov, not to press charges.
At the same time, Mr. Putin, building on his visit to Kyrgyzstan in March, offered Mr. Jeenbekov a carrot.
Kyrgyzstan "needs political stability. Everybody needs to unite around the current president and to help him develop the state. We have many plans for cooperation with Kyrgyzstan and we are absolutely determined to work together with the current leadership to fulfill these plans," Mr. Putin said.
Russia and Kyrgyzstan signed an agreement during the visit to expand by 60 hectares the Kant Air Base 20 kilometres east of the capital Bishkek that is used by the Russian Air Force and increase the rent Russia pays.
Mr. Putin further lavished his Kyrgyz hosts with US$6 billion in deals ranging from power, mineral resources and hydrocarbons to industry and agriculture.
Mr. Putin also allocated US$200 million for the upgrading of customs infrastructure and border equipment to put an end to the back-up of dozens of trucks on the Kazakh-Kyrgyz border because Kyrgyzstan has so far been unable to comply with the technical requirements of the Russia-led Eurasian Economic Union (EEU).
Uzbek president Shavkat Mirziyaev last month gave the EEU, that groups Russia, Kazakhstan, Kyrgyzstan Belarus, and Armenia, a boost by declaring that Uzbekistan would need to join the trade bloc to ensure access to its export markets.
EEU members account for 70 percent of Uzbek exports.
Said Russia and Eurasia scholar Paul Stronski: "China's deft diplomacy towards Russia — along with both states' desires to keep the West out of their common backyard — has kept tensions behind closed doors. But with China now recognising it may need to strengthen its security posture in the region, it is unclear how long this stability will last."