Alice through the Looking Glass: Central Asia's Eternal Presidencies
Cholpon Orozobekova's article for The Diplomat on Central Asia's autocratic rulers is a fascinating look at the men who helped take the central 'stans, particularly Tajikistan, Uzbekistan, and Kazakhstan, from communism to "democracy." Just as fascinating is the prospect, for each of these countries, of who will finally succeed the communist relics/reborn 'democrats' still hoarding power.
The president of Tajikistan, Emomali Rahman, is 63 and his current term ends in 2020. President Islam Karimov of Uzbekistan is 77 but was just reelected in 2015 for another seven-year term. Finally, Kazakhstan's sitting president, Nursultan Nazarbayev, is 75 and was also just reelected in 2015, but to a five-year term in his case. These men, and their absolute control over the political, economic, and military facets of their countries, will have significant impact on the future of the Greater Caspian Region.
Tajikistan
As mentioned in the article, President Emomali is the autocrat with the best plan for his eventual replacement. The Tajik constitution was recently amended to lower the minimum age of the presidency to 30 from 35. Not so coincidently, Rahmon's son Rustam will be 32 when his father's current term ends in 2020. This foresight is not surprising, however, as Tajikistan has been called profoundly risk averse when it comes to political change. Who better to replace the current ruler than his own son, groomed for most of his adult life to succeed his father as the Tajik president? In addition to all but ensuring his son's ascendance after he leaves office, Rahmon was also able to get a law passed by the Tajik parliament to name him "Leader of the Nation," an honorific that also comes with the ability to run for unlimited terms if he so chooses. Whether Rahmon steps down in 2020 or not, it can be assumed that Rustam will enjoy the same kind of 'electoral support' his father has for the last twenty years. Rahmon carried the previous three elections with 97%, 79%, and 83%, respectively. These results are unsurprising, however, given the repeated calls by international organizations about a lack of pluralism and genuine choice and fairness in Tajik elections. Whatever the next decade holds, it seems that Tajikistan has steadily worked to ensure its own warped sense of political stability so that there will be limited resistance to the transition to the next Rahmon president.
Uzbekistan
The issue of Uzbek succession and stability is one of great concern in the region. President Karimov is 78 years old with two daughters, one of whom is under de facto house arrest after being tied to over a billion dollars in bribes from international telecom companies. This detainment happened to coincide with a Swedish money laundering investigation into businesses owned by the Karimov family in general. Corruption is an overarching theme in Central Asia, but in Uzbek politics particularly, especially where the First Family is concerned. While Karimov wields tremendous political power, the overt nepotism and ostentatious displays of corruption-fueled wealth are the stuff popular uprisings are made of theoretically. With Karimov's mortality rapidly approaching, dissent within the family, and no traditional or obvious chosen male 'political heir,' Uzbekistan seems ripe, at least potentially, for a true regime disruption in the coming decade as succession issues likely become forced to center stage.
Kazakhstan
President Nazarbayev appears less concerned with finding his successor than he is with using science to extend his own rule. He ordered the establishment of a research institute in 2010 that would study the "rejuvenation of the organism," partially in an effort to extend his own life and, by extension, his reign. How much stock Nazarbayev puts in finding a modern-day scientific fountain of youth is debatable. However, the stock he puts in family cultivation and grooming is undeniable. Much like President Emomali of Tajikistan, Nazarbayev is actively grooming one of his offspring to eventually succeed him. In this case though Nazarbayev's daughter Dariga is the chosen successor. She has already ascended to the Deputy Prime Minister's chair, effectively one step from co-ruling with her father when he's ready to share power. Assuming that day comes, recent legislation grants Nazarbayev effective veto power over any political decisions, even after he has stepped down from office, as well as immunity from prosecution. How this will impact the effectiveness of his eventual successor's ability to rule remains to be seen. While it should ease the transition, given that it seems likely Nazarbayev will spend several years only 'semi-retired' from the presidency at first, it could also backfire by undermining any sense of legitimacy and independence in his daughter's subsequent rule.
The Future of Central Asian Security
A transition from autocratic rule is often dangerous, violent, and destabilizing to an entire region. Having three countries, all currently ruled by septuagenarians, that border each other and have to expect regime transitions in the next decade simply because of biology is the stuff regional nightmares are made of. Central Asia is also crisscrossed by natural gas and oil pipelines feeding the Russian and Chinese economies, two states that have shown a willingness to diplomatically coerce and intimidate these so-called Near Abroad countries. Since all three countries are highly susceptible to influence from Russia, and would likely be more so in the event of a contested or ineffectual succession, it is not outside the realm of possibility that they would be used as pawns against Chinese interests in the region as well. China's massively important One Belt, One Road policy, which heavily utilizes the Central Asian region to bring about this trade/communication/globalization initiative, will have no less passionate an interest in seeing how succession maneuvers go. Any destabilizing influence could negatively affect all of these countries agendas, as well as the greater Caspian region writ large. Whatever the outcome, Central Asia is not exactly known for peaceful, bloodless power transitions that uphold the principles and hopes of consolidated mature democracy. Unfortunately, there is no reason to think this might change in the coming decade.
China and Russia Build a Central Asian Exclusion Zone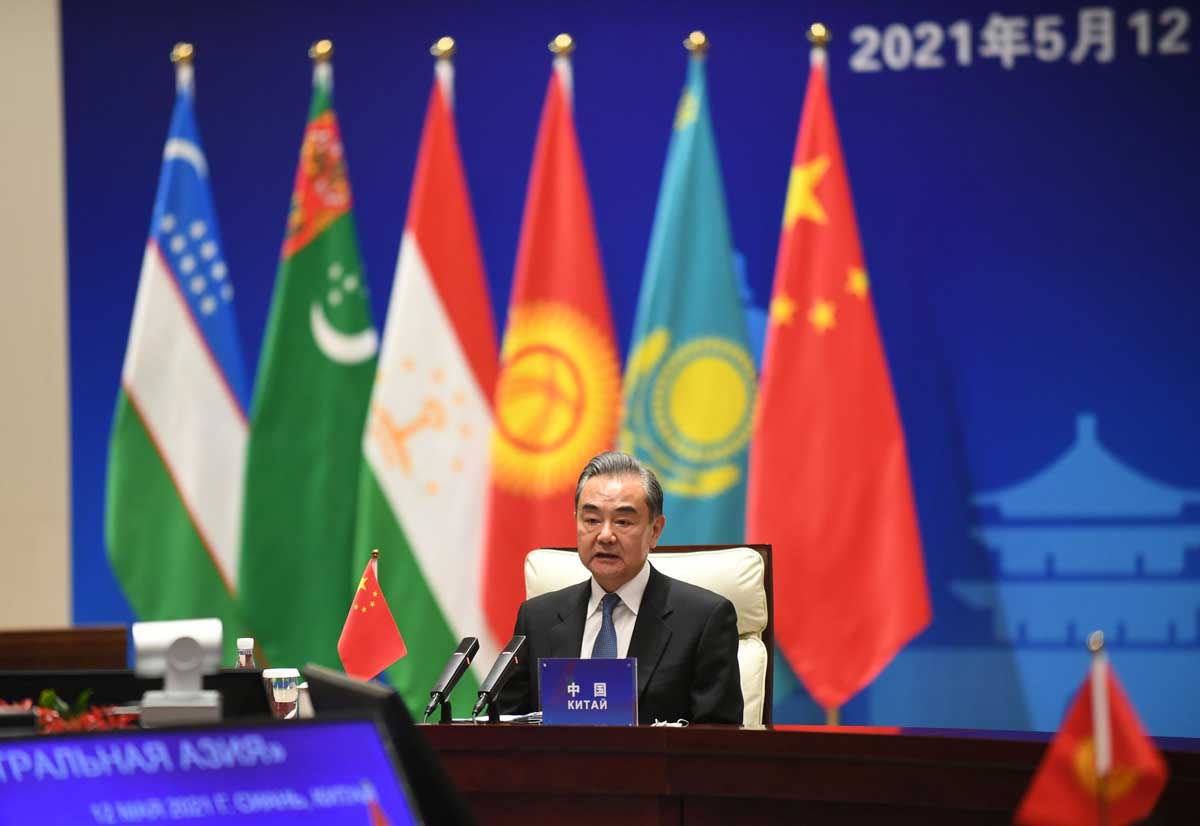 Last month, State Councilor and Foreign Minister Wang Yi hosted the China+Central Asia Foreign Ministers' meeting in the Chinese city of Xi'an. This is the second such meeting, which increasingly focuses (with Kazakhstan, Uzbekistan, Kyrgyzstan, Turkmenistan, and Tajikistan) on geopolitical issues. More broadly, it signals China's lack of concern for what Russia considers its vital economic and political interests in the region. Top of the agenda was Afghanistan, as China worries about possible spillover to Central Asia and its eastern provinces as U.S. and allied troops prepare to evacuate in September.
Yet the greatest issue in Central Asia's changing geopolitical landscape is economics and trade. China promised a number of new projects during the Xi'an gathering. Increased cooperation was pledged in agriculture, health and education, trade, energy, transportation, and even archaeology. More importantly, China vowed to help Kyrgyzstan to alleviate its debt pile and pressed it to approve a railroad linking China to Uzbekistan. Set to play a major role in connecting China with the Middle East and South Caucasus, the project has seen constant delays. Partly, that is due to economic and political troubles in Kyrgyzstan, but Russia too is partly responsible, fearing the corridor would divert a significant portion of transit cargo from its railroad tracks. Regardless, the direction of travel is clear: each economic agreement makes the region more closely aligned to China.
China has recognized that large and unwieldy summits often fail to provide the expected results and now increasingly favors small meetings. It does the same with other regions, including South-East Asia. This is far more efficient and as by far the biggest power in the room, it can dominate the agenda and outcome.
Naturally, these developments have a significant effect on Russia, the traditional powerbroker in Central Asia, and invites the question of whether it has been eclipsed. It certainly maintains significant military capabilities — recently improved — through bases in Tajikistan and Kyrgyzstan, and intermittent military cooperation with the region's other countries. Russia is also a powerful economic player: it is a major trade partner for the five states, a vital source of investment, and a significant source of remittances from Central Asian migrant workers. Furthermore, Russia has joint security and economic initiatives in the region such as the Eurasian Economic Union and the Collective Security Treaty Organization. Last but not least, the region is close culturally to Russia through the use of Russian as the lingua franca.
China has taken aim at every sphere of Russia's influence, and it would be surprising if these developments did not cause grievances. Certainly, there is a growing narrative in the West about an impending geopolitical showdown between the two sides in Central Asia.
The reality, however, might be more nuanced and the analysis mere wishful thinking.
To understand the nature of the China-Russia competition in Central Asia it is crucial to look into the evolving world order and what non-liberal powers seek to achieve. One of the peculiarities of the post-liberal order is the extreme regionalization of geopolitically sensitive areas. Large powers neighboring the region seek to exclude third powers. Russia pursues it successfully in the South Caucasus where together with Turkey and partially Iran, it seeks to dislodge the collective West. A similar process is underway in Syria and can be applied to the South China Sea, where China tries to settle territorial problems directly with its neighbors and without U.S. involvement.
Appearances might be deceptive. Russia and China are competitors, but they are unlikely to turn into rivals. The West should reconsider some fundamental aspects of its thinking in regards to this Central Asian partnership.
Engagement with Central Asia could certainly help, and its absence would simply hand over Central Asia to the two powers. The region is in a dire need of rebalancing, and more room to maneuver. Both Russia and China are appreciated and feared in Central Asia. The West's position will be critical though, and it must formulate a coherent strategy for economic and political engagement with Central Asia, or be locked out.
Kazakhstan under President Tokayev – transformation in all spheres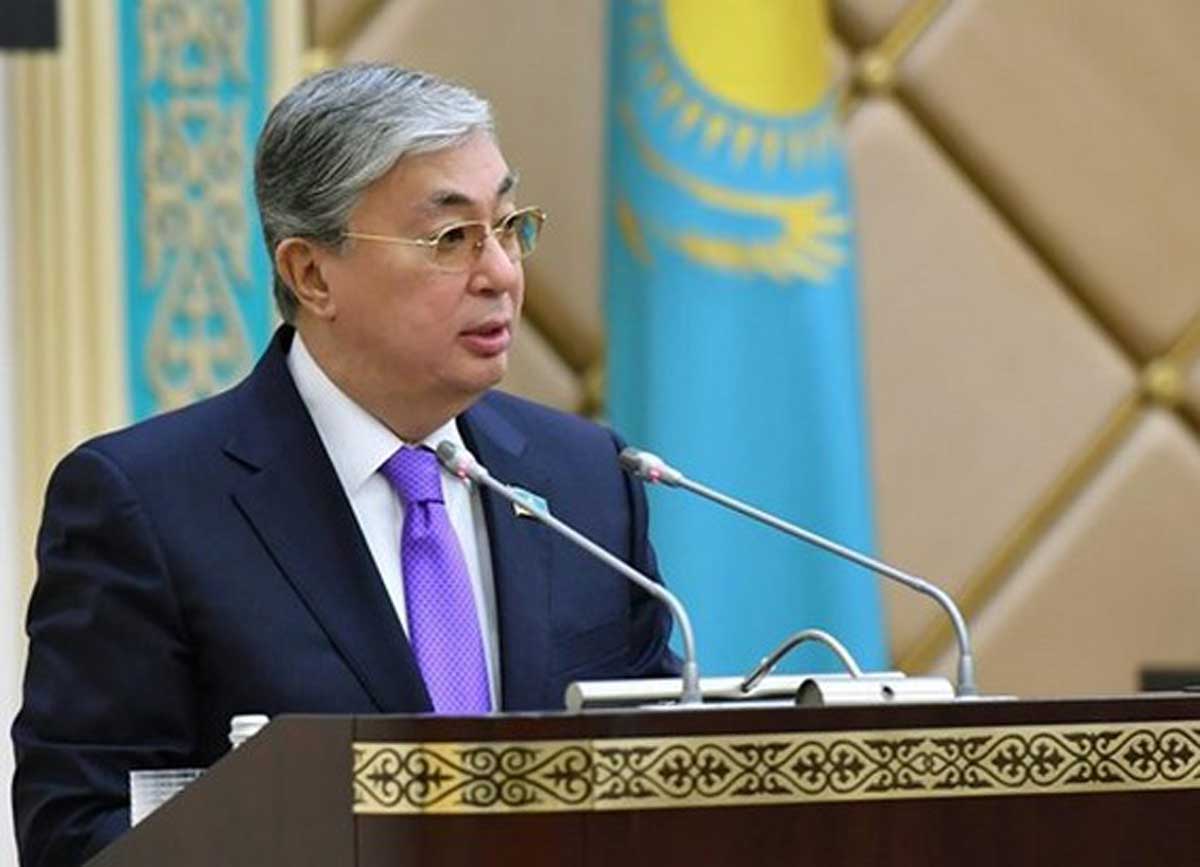 Around two years ago, a change of leadership took place in Kazakhstan, when Kassym-Jomart Tokayev took over as Head of State following presidential elections. Since then, numerous reforms have been implemented in the country. Prior to these elections, Nursultan Nazarbayev was the president for almost three decades until 2019 and built a foundation that enabled Kazakhstan to become the biggest economy and top investment destination in the region. Under Nazarbayev, Kazakhstan also managed to build good relations with all its neighbours, as well as with Europe and the United States.
There has been a shift in focus after 2019. President Tokayev is concentrating not just on economic reforms and foreign relations, but also on political changes in the country. Prior to change in leadership, the country primarily focused on economic development and investment attraction. Indeed, Kazakhstan still has the ambition to become one of the top 30 most developed countries in the world. Yet according to Kazakhstan's current president, political changes are necessary to achieve economic development. One may wonder why these reforms matter outside of Kazakhstan. Yet the country is the top trading partner in Central Asia for the European Union and plays a key role in facilitating trade between China and the rest of the world through the Belt and Road project. Kazakhstan is also a founding member of the Eurasian Economic Union and is an active member of the international community, supporting the United States, Russia and other global powers in the resolution of conflicts in Syria and Afghanistan. Ultimately, the political and economic course of Kazakhstan impacts not only the country itself, but also the wider region and beyond.
One of Tokayev's most significant changes is bringing the population closer to politics, and establishing what he calls "a listening state" – a government that listens to the feedback and criticisms of the population. To enhance dialogue between the government and the people, a National Council of Public Trust was established by Tokayev in 2019. Its aim is to develop specific proposals for reforms and legislation, taking into account the suggestions of civil society and the wider public. Making the national and local government more accountable improves its effectiveness and enables it to better fight long-lasting problems, such as corruption. In this regard, the country's legal system has been transformed by transitioning it to a service model of work, which calls for a more active and responsible role for law enforcement personnel.
Public administration also required substantial reform as it is plagued by serious bureaucracy. As such, Tokayev instructed the government to reduce the number of civil servants by 25% while also hiring younger cadres. The President, who himself frequently uses social media, also made it a priority to digitise government services to increase efficiency.
In addition to political reforms, Tokayev has prioritised diversifying the economy to avoid excessive dependence on natural resources. For this reason, despite the lure of focusing on oil, gas, uranium and other raw materials that Kazakhstan exports, Tokayev has instructed the government to maximise the potential of agriculture, especially due to the fact that Kazakhstan neighbours China and other rapidly developing Asian countries, which require vast amount of seeds, grains and livestock.
Social reforms have also been realised. Tokayev recently stressed that "economic reforms are justified and supported only when they increase the income of a country's citizens and ensure higher standards of living". In practice this means protecting the most vulnerable, as well as individuals and companies that depend on loans to start a business. As such, Tokayev is aiming to expand the amount of bank loans, and direct them to companies that increase value by means of innovation, while reducing the number of inefficient enterprises run by the state. To support those that suffered the most from the economic consequences of the pandemic, the president offered his support to cancel penalties for bank loans.
Another interesting social measure that is likely to have long-term effect is Tokayev's attempt to gradually revert the idea that higher education should be the ultimate goal of every student. Instead, Tokayev aims to reduce the number of universities to promote vocational centres and colleges that teach specific technical skills. The belief is that this is necessary in order to adapt to the needs of the market, which requires a variety of specialists.
Overall, while it is too early to assess the long-term impact of Tokayev's presidency and his reform programme, it is clear that he is trying to fight old demons domestically, by shifting Kazakhstan away from old Soviet thinking and system of governance. The interplay between the domestic and external challenges aggravated by the test of COVID-19 and its consequences, will demonstrate whether Tokayev's reforms are strong enough to help the country cope with the new era.
The Turkish Konrul: How Ankara Uses the Turkic Council to Re-Engage in Central Asia
The countries of Central Asia — Kazakhstan, Kyrgyzstan, Tajikistan, Turkmenistan and Uzbekistan — are divided between the remaining influence of Russia, the heir of the Soviet Union, which plays a considerable cultural and military role (e.g., within the Collective Security Treaty Organization) in the region, and the growing economic influence of China. Nevertheless, this apparent bipolar balance is incomplete, as the weight of a third country, Turkey, needs to be taken into consideration when we speak about the future of Central Asia.
Although Ankara is not in close geographical proximity to the region or has no nuclear arsenal, and therefore cannot be considered a superpower like Moscow and Beijing, it has managed to maintain its influence in Central Asia for several centuries—thanks to religion (Islam) and the Turkish language, whose significant impact is still felt in the region. Therefore, whereas China is now the first economic partner in the area, while Moscow is in charge of regional security, it is Turkey that has the most considerable soft power, an asset Erdogan is trying to reinforce through the Cooperation Council of the Turkic-Speaking States (the Turkic Council) to increase its global influence.
While it offers an alternative to the vision of a Central Asia under the bipolar influence of Moscow and Beijing, the Turkic Council is no less imperfect, as this article aims to show, but it has potential for development that might open up Central Asia and bring it closer to the Middle East, while allowing Turkey to reconnect with the glorious history of the Ottoman Empire.
In the end, it is through the Turkic Council that Ankara could become a global power again and, like the Konrul (a Turkish version of the Western phoenix), assert itself as a great power on the international scene, without having to resort to obtaining any nuclear arsenal.
The Turkic Council in the spotlight
The Turkic Council is an international organization founded on October 3, 2009 in Nakhchivan in Azerbaijan, comprising some of the Turkic countries—states which are Turkic-speaking, of Turkic origins, or both—consisting of Turkey, Uzbekistan, Azerbaijan, Kazakhstan and Kyrgyzstan, so to say most of Central Asia.
It is noteworthy that the idea for the Council did not come from Turkey, which at the time was mainly focused on EU integration, but emerged from Kazakh President Nursultan Nazarbayev in 2006, the same political leader who proposed the idea of a Eurasian Union, which became a reality in 2015.
The premise was simple enough at the time. Countries, like Kazakhstan, needed to find a way to be connected to the rest of the world. While the Eurasian Union could increase the economic and military relations with Russia, the Turkic Council would represent the cultural and religious interests of the Central Asian countries.
As many of Nursultan Nazarbayev's projects, the Eurasian Union and the Turkic Council have moved on. The Eurasian Union has turned into a solely economic co-operation, and the Turkic Council is struggling with integrating states such as Turkmenistan, which is currently not a member of the Council because of its neutral status.
Nevertheless, the Council is among the fastest growing international organizations, and on 30 April 2018 it was announced that Uzbekistan would join. The country attended the summit of the organization before officially applying for membership on 12 September 2019.
Interest is growing and since the end of 2018, Hungary has had observer status and could potentially apply for full membership. Furthermore, in 2020, the Ukrainian Deputy Foreign Minister, Emine Ceppar, stated that Ukraine wanted to be an observer like Hungary. Meanwhile, on 3 May 2021, Afghanistan officially applied for observer status. Overall, the potential is impressive as Turkish influence in the world remains substantial and could interest some countries with Turkic minorities, such as Gagauzia in Moldova, and possibly states, such as Germany, due to the Turkish diaspora (3-7 million people of Turkish origin currently live in Germany).
Differences between the participating states are evident, and while the Central Asian states are interested in membership to avoid dependence on Russia and China, some countries, such as Azerbaijan, are doing so to strengthen the relationship with Turkey and gain more support in the Nagorno-Karabakh conflict. In its turn, Hungary is prospecting alternatives to the European Union.
The projects are clustered into six cooperation areas: economy, culture, education, transport, customs and diaspora. Examples of projects include the establishment of the Turkish University Union and the drafting of a common history textbook. The Turkic Council is also working on ways to stimulate economic development and functions as an umbrella organization for cooperation mechanisms such as:
– Parliamentary Assembly of the Turkic Speaking Countries (TURKPA) in Baku;
– International Organisation of Turkic Culture (TURKSOY) in Ankara;
– International Turkic Academy in Nur-Sultan;
– Turkic Cultural Heritage Fund;
– Center of Nomadic Civilisations in Bishkek;
– Turkic Business Council in Istanbul.
Unlike many other international organizations, the Council presents itself with labels of 'family' and 'brotherhood,' emphasizing the difference with the Western world. As such, the ties between members are rooted in blood and Islam, certainly a more emotional component than in the case of the EU or the Eurasian Economic Union.
FinTech and crypto-currencies: A missed opportunity
In 2021, there are no plans to establish a digital currency or to adopt a common crypto-currency for all Council members. This approach may come as a surprise, as each member country has its own currency with significant fluctuation rates, which hinders the implementation of common projects and exchanges, in fine leading to the adoption of the U.S. dollar for large-scale projects.
The adoption of a new or existing crypto-currency (e.g., Stellar), whether centralized or decentralized, by all the states of the Turkic Council would strengthen economic cooperation between the members. Turkey's recent attitude on this issue in the spring of 2021 could nonetheless delay the adoption of this technology.
A Turkish or Central Asian institution?
Looking at all elements, one can argue that Ankara is the main country interested in the Council because it remains the largest military, economic and demographic power there. Moreover, it reinforces Turkish influence, as joining the European Union is not a target to Ankara anymore.
Nonetheless, from the Central Asian states' perspective, the Council seems to be more of a Kazakh project because it avoids the containment of Central Asia and provides an alternative to the two surrounding giants, Moscow and Beijing. As such, Central Asian states strengthening their ties with Turkey aims to ensure respect for Muslim values and develop new partnerships to export gas abroad, with Turkey being a large market. The Turkic Council thus seems to represent the variety of interests in the region, with each country having an interest in joining it.
A modern view of Islam?
Another interesting element is that the Turkic Council promotes a different view of Islam, which can be seen as a 'soft' Islam. The member states of the Turkic Council are less fundamentalist than the countries in the Middle East and there is no ban on alcohol consumption, while many families are monogamous. This is crucial as it could have an impact on the practice of Islam amongst prospective new member states, such as Afghanistan.
While Western organizations often enter into confrontation with the Muslim world (e.g., Iran-United States relations), the Turkic Council might present a better way to engage with other Muslim countries, as it is a softer version of Islam that nevertheless shares the same religious beliefs.
Opportunities and challenges of the Turkic Council
Although it has ambitions, the Council remains a complementary alliance and cannot substitute for security organizations (NATO for Turkey and the CSTO for the Central Asian states). Moreover, while it strengthens economic partnerships, China remains the main actor in Central Asia, and it is not possible for the Council to become an alternative to establishing commercial ties with Beijing.
The same is true for Azerbaijan, and while Baku has received support from the Muslim world in the Nagorno-Karabakh conflict, the main decision-maker on the outcome of this conflict remains the Kremlin, as Russia is a nuclear superpower.
Another limitation of cooperation is that Beijing may want to strengthen its soft power in Central Asia in the coming years. So far, China has accepted to remain a mere economic power (with an attempt to strengthen its military power in the Wakhan corridor). Nevertheless, Beijing is expected to take a more active soft power approach by increasing its investment in promoting Confucianism and the Chinese language around the world, and more so in its neighborhood.
The Turkic Council has carried out many valuable projects, particularly in the field of education, and while its potential remains substantial, the Council's members must ensure that it will work in line with Chinese interests in Central Asia and the Middle East to avoid a confrontation.
Ultimately, the Turkic Council is a valuable tool for building up Turkish religious approach and soft power in Central Asia, but the economy and the implementation of cutting-edge technologies are likely to remain in Chinese hands, while Russia and the Eurasian Economic Union are complementary and might contribute to the emergence of a tripolar order in the region.
From our partner RIAC