The Three Abrahamic Religions and their Image of Woman
Recently a lengthy scholarly article by Dr. Sherif Addel Azeem dealing with the conception of woman in the three Abrahamic religions, has appeared under the title of Women in Islam vs. Women in the Judeo-Christian Tradition: The Myth and the Reality. I have relied on such an article in double checking the historical data of the Islamic tradition on its conception and treatment of women. While agreeing with some of its premises and conclusions, I disagree with others as will become apparent further down in this essay. The juxtaposition of those variant views stimulated by Dr. Azeem's article has yielded some surprising insights which I'd like to share with the reader.
As is commonly known, the Judaeo-Christian conception of the creation of Adam (which in Hebrew means first man) and Eve (which in Hebrew means first woman) is narrated in detail in Genesis 2:4-3:24. God prohibited both of them from eating the fruits of the forbidden tree. The serpent then seduced Eve to eat from it and Eve, in turn, seduced Adam to eat with her. When God rebuked Adam for what he did, Adam tries to place all the blame on Eve. "The woman you put here with me – she gave me some fruit from the tree and I ate it." Consequently, God said to Eve: "I will greatly increase your pains in childbearing; with pain you will give birth to children. Your desire will be for your husband and he will rule over you." To Adam He said: "Because you listened to your wife and ate from the tree … Cursed is the ground because of you; through painful toil you will eat of it all the days of your life…"
In this narrative, or myth if you will, both Adam and Eve get punished and held responsible for disobedience. God is not punishing one for the faults of another, which would be unfair; neither does he accept Adam's rationalization that the woman is exclusively responsible for the deed of disobedience. He holds them both responsible and punishes both. This needs to be kept well in mind: God judges, assigns the blame justly and equally; both Adam and Eve are punished.
On the other hand, the Islamic conception of the first sin, while appearing similar to the Judeo-Christian view at first sight (complete with the act of creation, the idyllic garden where everything is good but where Satan lurks in the form of a serpent, the positing of limits to freedom, the act of disobedience, and a meting out of punishment), it is nevertheless different in its conception of woman and what it implies. Here Eve does not come across as a seducer and temptress. The narrative is found in several places in the Qur'an, for example: "O Adam dwell with your wife in the Garden and enjoy as you wish but approach not this tree or you run into harm and transgression. Then Satan whispered to them in order to reveal to them their shame that was hidden from them and he said: 'Your Lord only forbade you this tree lest you become angels or such beings as live forever.' And he swore to them both that he was their sincere adviser. So by deceit he brought them to their fall: when they tasted the tree their shame became manifest to them and they began to sew together the leaves of the Garden over their bodies. And their Lord called unto them: 'Did I not forbid you that tree and tell you that Satan was your avowed enemy?' They said: 'Our Lord we have wronged our own souls and if You forgive us not and bestow not upon us Your Mercy, we shall certainly be lost." (7:19:23).
A careful comparison of the two accounts of the primordial story of the Garden reveals some essential differences. The Qur'an seems to assign equal blame on both Adam and Eve. Nowhere in the Qur'an, try as one may, one will discover the slightest hint that Eve tempted Adam to eat from the tree or even that she had eaten before him. Here Eve is no temptress, no seducer, and no deceiver. Moreover, Eve is not punished with the pains of childbearing. God, according to the Qur'an, punishes no one for another's faults. Both Adam and Eve committed a sin and then asked God for forgiveness and He forgave them both.
Needless to say, the image of Eve as temptress in the Bible, absent in the Qur'an has impacted in a negative way the image of women throughout the Judeo-Christian tradition. All women were believed to have inherited from their mother, the Biblical Eve, both her guilt and her guile, as part of original sin. Consequently, it is almost logical to think of all of them as untrustworthy and somehow, morally inferior. In the New Testament we read these words by none other than the evangelizer and prime theologian of Christianity, St. Paul: "A woman should learn in quietness and full submission. I don't permit a woman to teach or to have authority over a man; she must be silent. For Adam was formed first, then Eve. And Adam was not the one deceived; it was the woman who was deceived and became a sinner" (I Timothy 2:11-14). Also this: "As in all the congregations of the saints, women should remain silent in the churches. They are not allowed to speak, but must be in submission as the law says. If they want to inquire about something, they should ask their own husbands at home; for it is disgraceful for a woman to speak in the church." (I Corinthians 14:34-35). It couldn't be more clear.
And yet a caveat is in order here. As the founder of Christianity, nowhere in the gospels do we discern Jesus teaching and approving any kind of subordination of one of his followers to another. Instead, he expressly forbade it in any Christian relationship. All three Synoptic gospels record Jesus teaching his disciples that any subordination of one to another, both abusive and customary, is a pagan practice—not something to take place among his followers. Having issued his strong prohibition against subordination of others, he prescribed the Christian alternative to subordination as being the exact opposite: profound service to others, extending even to making the ultimate sacrifice of giving one's life if necessary: "You know that the rulers of the Gentiles lord it over them, and their high officials exercise authority over them. But it shall not be so among you. Whoever would be great among you must be your servant, and whoever would be first among you must be your slave, even as the Son of Man came not to be served but to serve, and to give his life as a ransom for many"
His first phrase, "lord it over", described the Roman masters who wielded ultimate and unlimited power. His second phrase, "high officials", referred to lesser Roman officials who, having some limitations of power, "exercised authority" over their citizens. In the nearly identical passages in all three Synoptic gospels, Jesus sternly commanded his disciple that "It shall not be so among you", clearly forbidding both abusive extreme "lording it over" others, and even more moderate, ordinary "exercise (of) authority" over others. Egalitarian Christians consider that this teaching of Jesus to the men who were the 12 Apostles trumps any subsequent interpretation of the teachings of Paul and Peter that allegedly establishes "Husband-Headship" requiring "Wife-Submission", or denying women opportunities to serve in any leadership position within the Church. The New Testament of the Bible refers to a number of women in Jesus' inner circle—notably his Mother Mary and Mary Magdalene who is stated to have discovered the empty tomb of Christ and known as the "apostle to the apostles" since she was the one commissioned by the risen Jesus to go and tell the 11 disciples that he was risen.
According to the New Testament, Christ saved a woman accused of adultery from an angry mob seeking to punish her, by saying: "He that is without sin among you, let him first cast a stone at her".
Unusually for his epoch, Jesus is said to have provided religious instruction to women. The Gospel of John provides an account of Jesus directly dealing with an issue of morality and women. The passage describes a confrontation between Jesus and the Scribes and Pharisees over whether a woman, caught in an act of adultery, ought to be stoned. Jesus shames the crowd into dispersing, and averts the execution with the words: "Let any one of you who is without sin be the first to throw a stone at her." According to the passage, "They which heard it, being convicted by their own conscience, went out one by one, beginning at the eldest, even unto the last," leaving Jesus to turn to the woman and say, "Go, and sin no more."
Another Gospel story concerns Jesus at the house of Martha and Mary where the woman Mary sits at Jesus' feet as he preaches, while her sister toils in the kitchen preparing a meal. When Martha complains to Mary that she should instead be helping in the kitchen, Jesus says that in fact, "Mary has chosen what is better"
The story of Mark 5:23–34, in which Jesus heals a woman who had bled for 12 year suggests not only that Jesus could cleanse his followers, but this story also challenges Jewish cultural conventions of the time. In Jewish law, women who were menstruating or had given birth were excluded from society. Therefore, the woman in Mark was ostracized for 12 years. Jesus healing her is not only a miracle, but by interacting with an unclean woman, he broke from the accepted practices of the time and embraced women.
So, Jesus treated women with compassion, grace and dignity. The gospels of the New Testament, especially Luke, mention Jesus speaking to or helping women publicly and openly. Martha's sister Mary sat at Jesus' feet being taught, a privilege reserved for men in Judaism. Jesus had female followers who were his sponsors, and he stopped to express concern for the women of Jerusalem on his way to be crucified. Mary Magdalene is stated in the Gospels to be the first person to see Jesus after his resurrection. In the narratives, Jesus charged her to tell others of what she had seen, even though the testimony of a woman at that time was not considered valid.
The historian Geoffrey Blainey wrote that women were more influential during the period of Jesus' brief ministry than they were in the next thousand years of Christianity. Blainey points to Gospel accounts of Jesus imparting teachings to women, as with a Samaritan woman at a well, and Mary of Bethany, who rubbed his hair in precious ointment; of Jesus curing sick women and publicly expressing admiration for a poor widow who donated some copper coins to the Temple in Jerusalem, his stepping to the aid of the woman accused of adultery, and to the presence of Mary Magdalene at Jesus' side as he was crucified. Blainey concludes: "As the standing of women was not high in Palestine, Jesus' kindnesses towards them were not always approved by those who strictly upheld tradition. According to Blainey, women were probably the majority of Christians in the first century after Christ. Jesus always showed the greatest esteem and the greatest respect for woman, for every woman, and in particular He was sensitive to female suffering. Going beyond the social and religious barriers of the time, Jesus reestablished woman in her full dignity as a human person before God and before men … Christ's way of acting, the Gospel of his words and deeds, is a consistent protest against whatever offends the dignity of women.
Comparing to Paul's traditional standing towards women to Jesus' attitude toward them, what becomes immediately apparent is that somehow his example was not imitated after his death and resurrection. Paul seems eager to put women in their proper place. To be sure, this is not unusual in many religions: the founder establishes certain innovative ideals which at times may even go against well established and revered traditions and customs, but after his death the initial enthusiasm and zeal begins to cool. The attitude toward women in Christianity seems to have been a retrogressive phenomena hardly representing the example of its founder. We shall see further down that something like that also happened to Islam: at a certain point in time a downward movement began and the religion begins to gradually lose its pristine impetus. To be sure, the theory and the ideal remain but the practice leaves much to be desired
Let's in turn have the Qur'an speak for itself on this issue: "For Muslim men and women, for believing men and women, for devout men and women, for true men and women, for men and women who are patient, for men and women who humble themselves, for men and women who give in charity, for men and women who fast, for men and women who guard their chastity, and for men and women who engage much in Allah's praise– For them all has Allah prepared forgiveness and great reward" (33:35). "The believers, men and women, are protectors, one of another: they enjoin what is just, and forbid what is evil, they observe regular prayers, practice regular charity, and obey Allah and His Messenger. On them will Allah pour His Mercy: for Allah is Exalted in power, Wise" (9:71). "And their Lord answered them: Truly I will never cause to be lost the work of any of you, Be you a male or female, you are members one of another" (3:195). "Whoever works evil will not be requited but by the like thereof, and whoever works a righteous deed -whether man or woman- and is a believer- such will enter the Garden of bliss" (40:40). "Whoever works righteousness, man or woman, and has faith, verily to him/her we will give a new life that is good and pure, and we will bestow on such their reward according to the best of their actions" (16:97).
It should be clear from the above passage that the Qur'anic view of women is no different than that of men. They, both, are God's creatures whose sublime goal on earth is to worship their Lord, do righteous deeds, and avoid evil and they, both, will be assessed accordingly. The Qur'an never mentions that the woman is the devil's gateway or that she is a deceiver by nature. Moreover, it never mentions that man is God's image; all men and all women are his creatures, that is all. According to the Qur'an, a woman's role on earth is not limited only to childbirth. She is required to do as many good deeds as any other man is required to do. The Qur'an never says that no upright women have ever existed. To the contrary, the Qur'an has instructed all the believers, women as well as men, to follow the example of those ideal women such as the Virgin Mary and the Pharaoh's wife: "And Allah sets forth, As an example to those who believe, the wife of Pharaoh: Behold she said: 'O my lord build for me, in nearness to you, a mansion in the Garden, and save me from Pharaoh and his doings and save me from those who do wrong.' And Mary the daughter of Imran who guarded her chastity and We breathed into her body of Our spirit; and she testified to the truth of the words of her Lord and of His revelations and was one of the devout" (66:11-13).
In fact, according to Dr. Azeem, the difference between the Biblical and the Qur'anic attitude towards the female sex starts as soon as a female is born. For example, the Bible states that the period of the mother's ritual impurity is twice as long if a girl is born than if a boy is (Lev. 12:2-5). The Catholic Bible states explicitly that: "The birth of a daughter is a loss" (Ecclesiasticus 22:3). It was this very same idea of treating daughters as sources of shame that led the pagan Arabs, before the advent of Islam, to practice female infanticide. The Qur'an severely condemned this heinous practice: "When news is brought to one of them of the birth of a female child, his face darkens and he is filled with inward grief. With shame does he hide himself from his people because of the bad news he has had! Shall he retain her on contempt or bury her in the dust? Ah! what an evil they decide on?" (16:59). The Qur'an makes no distinction between boys and girls. It considers the birth of a female as a gift and a blessing from God, the same as the birth of a male. The Qur'an even mentions the gift of the female birth first:" To Allah belongs the dominion of the heavens and the earth. He creates what He wills. He bestows female children to whomever He wills and bestows male children to whomever He wills" (42:49).
In order to wipe out all the traces of female infanticide in the nascent Muslim society, Prophet Muhammad promised those who were blessed with daughters of a great reward if they would bring them up kindly: "He who is involved in bringing up daughters, and accords benevolent treatment towards them, they will be protection for him against Hell-Fire". "Whoever maintains two girls till they attain maturity, he and I will come on the Resurrection Day like this; and he joined his fingers".
Now, to be fair, we should ask: is the Qur'anic position any different? One short story narrated in the Qur'an sums its position up concisely. Khawlah was a Muslim woman whose husband Aws pronounced this statement at a moment of anger: "You are to me as the back of my mother." This was held by pagan Arabs to be a statement of divorce which freed the husband from any conjugal responsibility but did not leave the wife free to leave the husband's home or to marry another man. Having heard these words from her husband, Khawlah was in a miserable situation. She went straight to the Prophet of Islam to plead her case. The Prophet was of the opinion that she should be patient since there seemed to be no way out. Khawla kept arguing with the Prophet in an attempt to save her suspended marriage. Shortly, the Qur'an intervened; Khawla's plea was accepted. The divine verdict abolished this iniquitous custom. One full chapter (Chapter 58) of the Qur'an whose title is "Almujadilah" or "The woman who is arguing" was named after this incident: "Allah has heard and accepted the statement of the woman who pleads with you (the Prophet) concerning her husband and carries her complaint to Allah, and Allah hears the arguments between both of you for Allah hears and sees all things…." (58:1). A woman in the Qur'anic conception has the right to argue even with the Prophet of Islam himself. No one has the right to instruct her to be silent. She is under no obligation to consider her husband the one and only reference in matters of law and religion.
According to the Bible, a man must fulfill any vows he might make to God. He must not break his word. On the other hand, a woman's vow is not necessarily binding on her. It has to be approved by her father, if she is living in his house, or by her husband, if she is married. If a father/husband does not endorse his daughter's/wife's vows, all pledges made by her become null and void: "But if her father forbids her when he hears about it, none of her vows or the pledges by which she obligated herself will stand ….Her husband may confirm or nullify any vow she makes or any sworn pledge to deny herself" (Num. 30:2-15). In Islam, the vow of every Muslim, male or female, is binding on him/her. No one has the power to repudiate the pledges of anyone else. Failure to keep a solemn oath, made by a man or a woman, has to be expiated as indicated in the Qur'an: "He [God] will call you to account for your deliberate oaths: for expiation, feed ten indigent persons, on a scale of the average for the food of your families; Or clothe them; or give a slave his freedom. If that is beyond your means, fast for three days. That is the expiation for the oaths you have sworn. But keep your oaths" (5:89). Companions of the Prophet Muhammad, men and women, used to present their oath of allegiance to him personally. Women, as well as men, would independently come to him and pledge their oaths: "O Prophet, When believing women come to you to make a covenant with you that they will not associate in worship anything with God, nor steal, nor fornicate, nor kill their own children, nor slander anyone, nor disobey you in any just matter, then make a covenant with them and pray to God for the forgiveness of their sins. Indeed God is Forgiving and most Merciful" (60:12).
In Islam, the honor, respect, and esteem attached to motherhood are unparalleled. The Qur'an places the importance of kindness to parents as second only to worshipping God Almighty: "Your Lord has decreed that you worship none but Him, And that you be kind to parents. Whether one or both of them attain old age in your life, Say not to them a word of contempt, nor repel them, But address them in terms of honor. And out of kindness, Lower to them the wing of humility, and say: 'My Lord! bestow on them Your Mercy as they Cherished me in childhood' " (17:23-24). The Qur'an in several other places puts special emphasis on the mother's great role in giving birth and nursing: "And We have enjoined on man to be good to his parents: In travail upon travail did his mother bear him and in two years was his weaning. Show gratitude to Me and to your parents" (31:14).
The very special place of mothers in Islam has been eloquently described by Prophet Muhammad: "A man asked the Prophet: 'Whom should I honor most?' The Prophet replied: 'Your mother'. 'And who comes next?' asked the man. The Prophet replied: 'Your mother'. 'And who comes next?' asked the man. The Prophet replied: 'Your mother!'. 'And who comes next?' asked the man. The Prophet replied: 'Your father'". Among the few precepts of Islam which Muslims still faithfully observe to the present day is the considerate treatment of mothers. The honor that Muslim mothers receive from their sons and daughters is exemplary. The intensely warm relations between Muslim mothers and their children and the deep respect with which Muslim men approach their mothers usually amaze Westerners.
The one question all the non-Muslims, who had read an earlier version of this study, had in common was: do Muslim women in the Muslim world today receive this noble treatment described here? The answer, unfortunately, is: No. Since this question is inevitable in any discussion concerning the status of women in Islam, we have to elaborate on the answer in order to provide the reader with the complete picture.
It has to be made clear first that the vast differences among Muslim societies make most generalizations too simplistic. There is a wide spectrum of attitudes towards women in the Muslim world today. These attitudes differ from one society to another and within each individual society. Nevertheless, certain general trends are discernible. Almost all Muslim societies have, to one degree or another, deviated from the ideals of Islam with respect to the status of women. These deviations have, for the most part, been in one of two opposite directions. The first direction is more conservative, restrictive, and traditions-oriented, while the second is more liberal and Western-oriented.
The societies that have digressed in the first direction treat women according to the customs and traditions inherited from their forebears. These traditions usually deprive women of many rights granted to them by Islam. Besides, women are treated according to standards far different from those applied to men. This discrimination pervades the life of any female: she is received with less joy at birth than a boy; she is less likely to go to school; she might be deprived any share of her family's inheritance; she is under continuous surveillance in order not to behave immodestly while her brother's immodest acts are tolerated; she might even be killed for committing what her male family members usually boast of doing; she has very little say in family affairs or community interests; she might not have full control over her property and her marriage gifts; and finally as a mother she herself would prefer to produce boys so that she can attain a higher status in her community.
On the other hand, there are Muslim societies (or certain classes within some societies) that have been swept over by the Western culture and way of life. These societies often imitate unthinkingly whatever they receive from the West and usually end up adopting the worst and most superficial (often called "progressive") practices of Western civilization, the worst perhaps being the dispatching or religion per se as passé and unprogressive and not very modern and "enlightened." In these societies, a typical "modern" woman's top priority in life is to enhance her physical beauty. Therefore, she is often obsessed with her body's shape, size, and weight. She tends to care more about her body than her mind and more about her charms than her intellect. Her ability to charm, attract, and excite is more valued in the society than her educational achievements, intellectual pursuits, and social work. One is not expected to find a copy of the Qur'an in her purse since it is full of cosmetics that accompany her wherever she goes. Her spirituality has no room in a society preoccupied with her attractiveness. Therefore, she ends up spending her life striving more in realizing her femininity than in fulfilling her humanity. The cartoon below brilliantly makes the point. But there must exist a more nuanced and harmonious view of women. Paradoxically, it turns out that the more balanced, harmonious view is the traditional one, often forgotten or discarded.
Why did Muslim societies deviate from the ideals of Islam? There is no easy answer. The ineluctable fact remains that Muslim societies have deviated from Islamic precepts concerning so many aspects of their lives for a long time now. There is a wide gap between what Muslims are supposed to believe in and what they actually practice, as indeed there is also one in Judaism and one in Christianity. The gap has been there for centuries and has been widening. Terrorism and ideological fanaticism is not and never was an Islamic phenomenon. Perhaps it is this ever widening gap that can be blamed for disastrous consequences on the Muslim world: political tyranny and fragmentation, economic backwardness, social injustice, scientific bankruptcy, intellectual stagnation, etc. The non-Islamic status of women in the Muslim world today is merely a symptom of a deeper malady. The cartoon of the two women carrying AK47, one Moslem and one Western, makes the point in this regard. Any reform in the current status of Muslim women is not expected to be fruitful if not accompanied with more comprehensive reforms of the Muslim societies' whole way of life. Irshad Manji has recently shown us a possible way to analyze the situation and begin the reform process with her book titled The Trouble with Islam Today. The subject will be dealt in part II of this essay. Indeed, the Muslim world is in need for a renaissance that will bring it closer to the ideals of Islam. To sum up, the notion that the poor status of Muslim women today is due to Islam itself is an utter misconception. The problems of Muslims in general are not due to too much attachment to Islam, rather, they may well be due to a long and deep detachment from it.
The Hindu, Hinduism, and Hindutva
Congress leader Salman Khurshid's book Sunrise Over Ayodhya has irked not only the Hindu extremists but also some moderate leaders like Ghulam Nabi Azad. The bone of contention is his comparison of Hindutva to terror outfits with ISIS and Boko Haram. Some people pelted stones on Khurshid's Nainital residence, before trying to set it afire. In viral videos, Khurshid says,'If you want to see what Hindutva does, see the burnt door in my Nainital home'. Mehbooba Mufti, former chief minister of the occupied Kashmir, and Rahul Gandhi supported Khurshid's observations in the book. Mehbooba said, `Those who make Hindus and Muslims fight in the name of religion can be compared with ISIS or any other (terror group) because both of them kill people in the name of religion'. Referring to 'Vasudhaiva Kutumbakam' (the world is one family, as taught by Hindu scriptures), she said: "Sanatan Dharma teaches us that the world is one family. What BJP and RSS are trying to teach us is neither Hindutva nor Hinduism."
She said Sananatan dharam teaches inclusivity and BJP is antithesis to that. Mehbooba clarified that the real Sanatan Dharma doesn't teach communalism. She accused RSS-BJP combine of hijacking Hinduism and Hindutva, and making people fight against each other all over the country.
Rahul Gandhi questioned, 'Is Hinduism about beating a Sikh, or a Muslim? And then answered 'Yes, Hindutva, of course, is'.
The Hindu and Hindutva
The 'Hindu' were persons inhabiting the Indus valley area and beyond. The territory inhabited by them was Hindustan. But the communalistic Hindu calls the territory Hindusthan (the Hindu's place). The suffix '-stan' being of non-Hindu origin is obnoxious to the communalists. The communalists find Bharatvarsha more palatable. This word originated from an ancient Hindu king Bharatvarsha. The communalists' outfits like Sangh Parivar use this name preferentially as it emphasizes Vedic roots of the country and its original people.
According to the bulk of literature on the subject, `Hinduism' is not a closely-knit or bounded faith or collection of doctrines. It is a religion (mazhab), not a deen, or a way of life without a founder. According to Encyclopedia Britannica 1994-2001: "Hinduism is both a civilization and a congregation of religions: it has neither a beginning nor a founder, nor a central authority, hierarchy nor organization. Every attempt at a specific definition of Hinduism has proved unsatisfactory in one way or another…".
Hinduism does not have One Church, One Pope, One Prophet, One Holy Book or One Ritual. A One can be a Hindu as well as a believer or an agnostic or an atheist!
Hinduism does not prescribe one system of marriage or one system of succession/inheritance. The Hindu law reforms (1955-1956) tried to bring about uniformity but diverse practices continue.
Hinduism allows a Hindu to worship other gods and saints. Thousands of Hindus go to worship at the shrine in Velankanni or pray at the Golden Temple in Amritsar or offer obeisance at the Dargah Sharif in Ajmer.
Hindutva
Hindutva is controversially defined in Vinayak Damodar Savarkar in his book Hindutva and adopted by Hedgewar as the basis of his ideology (An Indian parliamentary committee resurrected him as a hero by allowing his portrait to be hung in Indian parliament). The RSS's aims are a mix of cultural, religious and political objectives – To serve Hindu dharma (religion), sanskriti (culture) and rashtra (nation). Sarvarkar distinguishes 'Hinduism' from 'Hindutva'. He clarified that the `Hinduism' was concerned with `relevance of life after death, the concept of God and the Universe'. 'Hindutva', on the other hand, was 'Hindus being a nation, bound by a common culture, a common history, a common language, a common country and a common religion'.
Two camps
The book has brought into limelight the bitter reality that the majority of India wants a minority-mukt India. The feeble voices about peaceful existence are fading. The RSS, BJP and their ilk speak the same language.
Mohan Bhagwat (RSS) who shouts 'Bharat Mata Ki Jai", actually prefers the term "Hindu" to "Bhartiya,". Bhagwat equates "Hindu" and "Bhartiya/Indian".
While speaking on the occasion of launching the Krishnanand Sagar's book 'Vibhajan Kalin Bharat ke Sakshi' (The Witnesses of Partition-era India), Bhagwat said, 'India's suffering at the time of Partition should not be forgotten and that it will go away when the Partition is "undone". This is India of 2021 and not of 1947'.
He spoke in the same vein as had Pandit Jawahar lal Nehru and Vallabha Patel. Before his final flight (Aug 7, 1947) from Delhi to Pakistan, the Quaid sent a message to the Indian government: "the past must be buried and let us start as two independent sovereign states of Hindustan and Pakistan, I wish Hindustan prosperity and peace."
But, Vallabhbhai Patel replied from Delhi: "the poison has been removed from the body of India." Even Nehru, an ostensibly liberal leader, regarded the creation of Pakistan as a blunder. His rant against Pakistan reaches a crescendo in his remarks: "I shall not have that carbuncle on my back." (D. H. Bhutani, The Future of Pakistan, page 14).
There is marked similarity between Bhagwat's speech and Narendra Modi's speech earlier. While delivering the Independence Day speech from the ramparts of the Red Fort on August 15 earlier this year, PM Modi declared, 'August 14 will be observed as the 'Partition Horrors Remembrance Day'. He described partition as "one of the biggest tragedies" of the last century.
Jihad under Hinduism and other religions
The concept of holy wars (or call it terrorism) exists in many religions.In the historical context, the term "holy war" meant different things to different individuals and communities. The oldest 'terrorists' were holy warriors who killed civilians. Recent examples of religious terrorists are Aum Shinrikyo (Japanese), Rabbi Meir Kahane and Baruch Goldstein and Yigal Amir (Jews).  The Israeli media describes Hezbollah and Hamas as 'religious terrorists.' In the first century A.D Palestine, the Jews publicly slit the Romans' throats. In the seventh century India, the thugs strangulated gullible passersby to please the Hindu Devi Kali. And the 19th century, adherents of Narodnaya Volya (people's will) mercilessly killed their pro-Tsar rivals. The term `terrorism' became notorious during the French reign of terror in 1793-94.
It is now common to dub one's adversary a 'terrorist'. Afghan "freedom fighters" became "terrorists" like the Kashmiri freedom fighters. Doing so, forecloses the possibility of political negotiation and gives the powerful definer the right to eliminate the 'terrorist'.
Gita: Verse 193 is no different from what Krishan taught Arjun. How is this any different from Lord Krishna telling Arjun in the Bhagavad Gita to fight as his dharmic duty?
BG 2.33: "अथ चैत्त्वमिमं धर्म्यं संग्रामं न करिष्यसि। ततः स्वधर्मं कीर्तिं च हित्वा पापमवाप्स्यसि। (O Arjuna! If you do not fight for this religion and turn away from your religion, then you will lose your fame and glory)." Surely, Hindus will know the context.
Bible: Deuteronomy 20:1-4: "When you go out to war against your enemies, and see horses and chariots and an army larger than your own, you shall not be afraid of them, for the Lord your God is with you, who brought you up out of the land of Egypt. And when you draw near to the battle, the priest shall come forward and speak to the people and shall say to them, 'Hear, O Israel, today you are drawing near for battle against your enemies: let not your heart faint. Do not fear or panic or be in dread of them, for the Lord your God is he who goes with you to fight for you against your enemies, to give you the victory'."
Torah: Do Torah's verses also speak of genocide and pillage?
Numbers 31:1-10 say: The LORD spoke to Moses, saying, "Avenge the Israelite people on the Midianites; then you shall be gathered to your kin." Moses spoke to the people, saying, and "Let men be picked out from among you for a campaign, and let them fall upon Midian to wreak the LORD's vengeance on Midian. You shall dispatch on the campaign a thousand from every one of the tribes of Israel." … "The Israelites took the women and children of the Midianites captive, and seized as booty all their beasts, all their herds, and all their wealth. And they destroyed by fire all the towns in which they were settled, and their encampments."
Hindu holy and unholy wars
The Ramayanas and the Mahabharata wars elucidate various types of yuddha (wars). In ancient India there were three schools of war. Bhishma's school of warfare belonged to dharma yuddha (ethical or just war). Two other schools, Brihaspati and Krishna's school of warfare belonged to koota yuddha (all-out war) or maya yuddha (war by tricks or stratagems). There is too much of negative publicity about Islamic jihad (struggle). But, there is little limelight on koota yuddha in India's history. Koota yuddha signifies all-out, no-holds-barred or unethical warfare.
Bhishma stressed chivalry and ruled out surprise and deception. But Brihaspati recommended that the king should attack an enemy only if the enemy's strength is one-third of his own (`Udyog Parva'). He suggested that the king should never trust the enemy or spare him, no matter how old or virtuous he may be.
Concluding remark
The world is unconscious about the undercurrents of Hindu jihad in Indian politics. It is manifest from lynching minorities and legislativive steps to gag voice of minorities struggling for rights. Some political parties are exploiting Hindutva concept to hoodwink masses and win elections. Political gains are uppermost in BJP's mind. It has agreed to withdraw controversial farm laws but will never withdraw anti-Muslim Citizenship Amendment Act and the National Register of Citizenship.
Pulling back from the brink
The family of nations is balancing on the edge of an abyss as mushrooming religious and ethnic intolerance becomes the norm.
Western as well as non-Western societies have helped paved the road towards the abyss: the West by abandoning the post-World War Two principle of 'Never Again' and the non-Western world by never embracing it and failing to adopt the principle of 'forgive but don't forget.'
Exasperating matters is the fact that the United States and Europe look at individual crises rather than a threatening pattern of developments. In doing so, they fail to recognise the structural problems that challenge Western values of democracy, tolerance, and pluralism.
Citing a litany of crises and tensions in Central and Eastern Europe, Balkan scholar Damir Marusic warns that "the whole edifice feels rickety. It feels like the order we have all taken for granted since the end of the Cold War is badly decaying, and has gotten so fragile that it might well shatter soon… We notice individual problems, but we don't see how it adds up, nor how we got here… We are still, in some strange way, operating as if things are more or less fine—yes, adjustments must be made, but our world is durable and sound."
Mr. Marusic argues that the rot in the system has been exasperated by the troubled US wars in Iraq and Afghanistan in the wake of the 9/11 Al-Qaeda attacks on New York and Washington. "As the final collapse of the Afghanistan project earlier this year proved, the whole optimistic premise of nation- and order-building upon which the EU project is ultimately premised was also undermined by America's failures," Mr. Marusic said.
Geopolitical battles are being fought on the backs of innocent and desperate people. They fuel tensions and threaten stability in Central and Eastern Europe and spark humanitarian catastrophe in Yemen and Afghanistan. An ethnic and religious divide characterises the tens of thousands of Middle Eastern migrants ferried by Belarus with Russian support to the Polish border. Ten British soldiers have been dispatched to the border to help Poland with fencing.
The exploitation of deep-seated religious and ethnic hostility drove Bosnian Serb leader Milorad Dodik to threaten to withdraw Serb troops from the army of Bosnia Herzegovina and create a separate Serb force. Bosnia Herzegovina was created as a federation at the end of the Bosnian war in the 1990s with Muslim, Serb and Croatian entities that enjoyed autonomy. The federation retained control of the military, top echelons of the judiciary, and tax collection. Mr. Dodik has said that the Bosnian Serb parliament would also, in what would amount to de facto secession, establish a separate Serb judiciary, and tax administration.
The writing is on the wall across the globe from the United States and Europe to Afghanistan and China.
Islamophobia and anti-Semitism have become mainstream. Hindu-Muslims tensions spill across South Asian borders. Sunni Muslims persecute their Shiite brethren in Afghanistan, risking clashes between the Taliban and Iran. The Christian minority in the cradle of Abrahamic faiths has been decimated.
Men like former Israeli Prime Minister Binyamin Netanyahu and Republican Jews in the United States have joined thinly veiled anti-Semitic attacks on liberal philanthropist and Holocaust survivor George Soros rather than insulate their political and ideological differences with the billionaire from assaults laced with undertones of religious prejudice and racism.
Similarly, French presidential contender Eric Zemmour questions the innocence of Alfred Dreyfus, the Jewish army officer whose false conviction for treason sparked bitter controversy in the walk-up to World War One. Mr. Zemmour also rejects the notion that French collaborationist wartime leader Philippe Petain assisted in the deportation of Jews to Nazi death camps, asserting instead that Mr. Petain had saved Jews.
Finally, China has launched a frontal assault on Turkic ethnic and religious identity in the north-western province of Xinjiang that has gone largely unchallenged in the Muslim world.
At the core of the problem lie not social media that function as megaphones, aggregators and creators of echo chambers and silos rather than instigators but political, religious, ethnic, and cultural leaders who play on base instincts in pursuit of popularity and power.
Lebanon, Iraq and potentially Afghanistan are fallouts of the institutionalisation and instrumentalisation of religious and ethnic prejudice and intolerance at the expense of notions of mutual respect, adherence to human dignity and coexistence.
Sectarian warlords loot the Lebanese and Iraqi states and weaken their institutions. Recent violence in Beirut suggests that protagonists, including former Christian warlords and Shiite allies of Iran, are willing to risk a second round of civil war to secure their vested interests, sending a middle-income country spiralling into widespread poverty.
Long-term, the solution is education systems that stress the importance of humanitarian and moral values as well as religious and ethnic tolerance as the guardrails of governance and politics and ensure that ethnic and religious prejudice and racism are socially taboo attitudes.
The short-term tackling of the problem will have to involve dialogue and negotiation. A recent study showed that John F. Kennedy's decision to seek an arms control treaty rather than escalate a debilitating and risky arms race after the Soviet Union detonated the world's most powerful nuclear weapon in 1962 succeeded where accelerated conflict may not have.
Applied to religious and ethnic intolerance, lessons learnt from Mr. Kennedy's approach require that governments and religious and ethnic groups that pay lip service to interfaith and other forms of dialogue or assert that they promote democratic and humanitarian values are held to account rather than be allowed to rest on their laurels with hollow promises and declarations.
This year's chairmanship by Indonesia of the Group of 20 (G20) that brings together the world's largest economies has an opportunity to stress humanitarian and democratic values and promote a framework for dialogue. The chairmanship puts Nahdlatul Ulama, the world's largest Muslim civil society organisation that emphasises those values, on global public display given that it is poised to play a role in the G20's inter-faith tack.
Jon Grinspan, a curator of political history at the Smithsonian's National Museum of American History, argued in a New York Times op-ed entitled 'The Last Time America Broke,' that the United States, despite deep-seated polarisation that has brought religious and ethnic intolerance to the forefront, had not passed the point of no return. He noted that civil society had repeatedly brought America back from the brink.
"We're not just helplessly hurtling toward inevitable civil war; we can be actors in this story. The first step is acknowledging the dangers inherent in democracy. To move forward, we should look backwards and see that we're struggling not with a collapse but with a relapse," Mr. Grinspan wrote.
It's a message that is as true for the rest of the world as it is for the United States.
Why specific Muslim community bothering Indian BJP government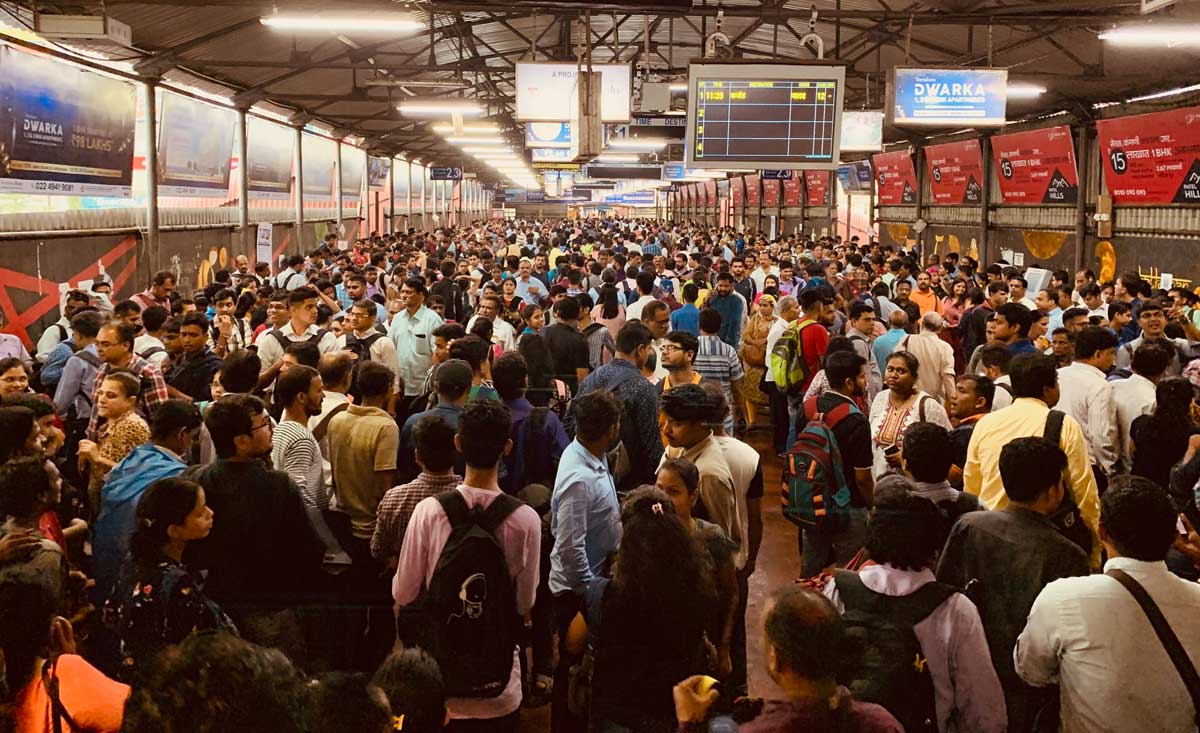 India, a place with a strong political history governed and ruled by Muslims and colonial powers during their regime setup. Being a democratic state and a Majoritarian government it is currently pursuing a political ideology which unfortunately invites a great sum of criticism. Adopting a policy against the minorities particularly Muslims living in the vicinity is a matter of grave concern. It is not haunted by all Muslims worldwide. Only a specific Muslim community with a similar or somehow shared ethnicity is and has been their target. It reflects its biased character in international system which is again questioned by many experts concerning its legality and practicality. The gap between first world and third world states has always developed a sense which leads us to change our attitudes and ethical principles and so the same is being done by Indian regimes for decades. The in-build hate and hope is the strategy and a tactic to promote injustices.
Why subcontinent or south Asian region has been the epicentre for India as a state to express its worldly materialistic grudges. Why Middle east or Europe has not been its targets although they are officially recognised as Muslim dominated areas. Why its foreign relations are still functioning and progressing with them. On a serious note, the realistic hegemonic character is dominated to exert pressure better apt for their illegal interests. The trade relations also follow the same suit. It is power politics and that's how it regulates the system while committing injustices and prejudices. Why UAE and Saudi Arabian Muslims are not targeted? Although they are the main offshoot of Islamic creed. They share historical bond with the religion which is considered as one of main the cause of conflict with rest of the Muslims.
India is one of the states that has seen worst political shifts while promoting so called democratic values which in its true essence is and never will be implemented in India. The elections of 2014 had invited Prime Minister Modi to exercise power and decide future of India. However his winning position clearly portrays the agenda of extremists Hindu nationalists. With that as a core element of their agenda they somehow bring in practice the revival of Hindu nationalism among Hindu masses because they are the majority. While looking at the concept of majoritarian state as foundation of political philosophy or an instrument being used by majority of the population and have a greater access to exercise the right to decision making which ultimately affect the society. His policy which is being opted and adopted as a governing body is directly affecting India's society at every level. Not particularly the regime is targeting anti religious minorities but is also hitting anti nationalist and opponent government groups.
As depicted and seen Modi is a strong leader who is exercising all powers as a political figure and a leader. In any state elite is a small group involved in elite politics but fortunately Modi was lucky in backing all the arguments by the opponents. Symbolising the liberal democracy which in reality is illiberal and in nature is realistic approach. The mix blend of governance has been played well by Modi. By the support of large number of middle class he countered the politics of elites. These were those groups who were aware of the hegemonic role of the great elites and so was easily convinced and targeted by Modi. The policy adopted by Modi to impress local citizens and nationalists were more towards development forming an alliance aimed at promoting economic growth and it was evident through the continuous economic growth in his area Gujrat. The greater source of motivation for Hindus was linked with religion so they were influenced by Modi at first. Being a core Hindu dominating party the BJP introduced their mission by building a Hindu centric nation that is developed. Further the global hegemon recognition draws more attention to their majoritarian agenda.
In reality one could clearly observe the biasness and impartiality towards Muslims who are considered as the real perpetrators of the land division during partition times. It was evident by their issued statement and atrocities and along with their applied methodology in achieving agendas. Through the lens of normative culture being setup in this region it is unfolding many truths one would like to ponder upon. Why Myanmar, Kashmir, Pakistan, Bangladesh has been its most awaited targets. Why their ethnic cleansing is not being taken into consideration. Why religion divides them and militancy is legitimised in this regard. The silence of international community is ultimately boosting their morale. Till the time Modi has remained a political leader of Indian state they will make Muslims suffer a lot either through policy making or direct confrontation. Be wise is a term that has never be taken into account while making and taking decisions at state level.