The Three Abrahamic Religions and their Image of Woman
Recently a lengthy scholarly article by Dr. Sherif Addel Azeem dealing with the conception of woman in the three Abrahamic religions, has appeared under the title of Women in Islam vs. Women in the Judeo-Christian Tradition: The Myth and the Reality. I have relied on such an article in double checking the historical data of the Islamic tradition on its conception and treatment of women. While agreeing with some of its premises and conclusions, I disagree with others as will become apparent further down in this essay. The juxtaposition of those variant views stimulated by Dr. Azeem's article has yielded some surprising insights which I'd like to share with the reader.
As is commonly known, the Judaeo-Christian conception of the creation of Adam (which in Hebrew means first man) and Eve (which in Hebrew means first woman) is narrated in detail in Genesis 2:4-3:24. God prohibited both of them from eating the fruits of the forbidden tree. The serpent then seduced Eve to eat from it and Eve, in turn, seduced Adam to eat with her. When God rebuked Adam for what he did, Adam tries to place all the blame on Eve. "The woman you put here with me – she gave me some fruit from the tree and I ate it." Consequently, God said to Eve: "I will greatly increase your pains in childbearing; with pain you will give birth to children. Your desire will be for your husband and he will rule over you." To Adam He said: "Because you listened to your wife and ate from the tree … Cursed is the ground because of you; through painful toil you will eat of it all the days of your life…"
In this narrative, or myth if you will, both Adam and Eve get punished and held responsible for disobedience. God is not punishing one for the faults of another, which would be unfair; neither does he accept Adam's rationalization that the woman is exclusively responsible for the deed of disobedience. He holds them both responsible and punishes both. This needs to be kept well in mind: God judges, assigns the blame justly and equally; both Adam and Eve are punished.
On the other hand, the Islamic conception of the first sin, while appearing similar to the Judeo-Christian view at first sight (complete with the act of creation, the idyllic garden where everything is good but where Satan lurks in the form of a serpent, the positing of limits to freedom, the act of disobedience, and a meting out of punishment), it is nevertheless different in its conception of woman and what it implies. Here Eve does not come across as a seducer and temptress. The narrative is found in several places in the Qur'an, for example: "O Adam dwell with your wife in the Garden and enjoy as you wish but approach not this tree or you run into harm and transgression. Then Satan whispered to them in order to reveal to them their shame that was hidden from them and he said: 'Your Lord only forbade you this tree lest you become angels or such beings as live forever.' And he swore to them both that he was their sincere adviser. So by deceit he brought them to their fall: when they tasted the tree their shame became manifest to them and they began to sew together the leaves of the Garden over their bodies. And their Lord called unto them: 'Did I not forbid you that tree and tell you that Satan was your avowed enemy?' They said: 'Our Lord we have wronged our own souls and if You forgive us not and bestow not upon us Your Mercy, we shall certainly be lost." (7:19:23).
A careful comparison of the two accounts of the primordial story of the Garden reveals some essential differences. The Qur'an seems to assign equal blame on both Adam and Eve. Nowhere in the Qur'an, try as one may, one will discover the slightest hint that Eve tempted Adam to eat from the tree or even that she had eaten before him. Here Eve is no temptress, no seducer, and no deceiver. Moreover, Eve is not punished with the pains of childbearing. God, according to the Qur'an, punishes no one for another's faults. Both Adam and Eve committed a sin and then asked God for forgiveness and He forgave them both.
Needless to say, the image of Eve as temptress in the Bible, absent in the Qur'an has impacted in a negative way the image of women throughout the Judeo-Christian tradition. All women were believed to have inherited from their mother, the Biblical Eve, both her guilt and her guile, as part of original sin. Consequently, it is almost logical to think of all of them as untrustworthy and somehow, morally inferior. In the New Testament we read these words by none other than the evangelizer and prime theologian of Christianity, St. Paul: "A woman should learn in quietness and full submission. I don't permit a woman to teach or to have authority over a man; she must be silent. For Adam was formed first, then Eve. And Adam was not the one deceived; it was the woman who was deceived and became a sinner" (I Timothy 2:11-14). Also this: "As in all the congregations of the saints, women should remain silent in the churches. They are not allowed to speak, but must be in submission as the law says. If they want to inquire about something, they should ask their own husbands at home; for it is disgraceful for a woman to speak in the church." (I Corinthians 14:34-35). It couldn't be more clear.
And yet a caveat is in order here. As the founder of Christianity, nowhere in the gospels do we discern Jesus teaching and approving any kind of subordination of one of his followers to another. Instead, he expressly forbade it in any Christian relationship. All three Synoptic gospels record Jesus teaching his disciples that any subordination of one to another, both abusive and customary, is a pagan practice—not something to take place among his followers. Having issued his strong prohibition against subordination of others, he prescribed the Christian alternative to subordination as being the exact opposite: profound service to others, extending even to making the ultimate sacrifice of giving one's life if necessary: "You know that the rulers of the Gentiles lord it over them, and their high officials exercise authority over them. But it shall not be so among you. Whoever would be great among you must be your servant, and whoever would be first among you must be your slave, even as the Son of Man came not to be served but to serve, and to give his life as a ransom for many"
His first phrase, "lord it over", described the Roman masters who wielded ultimate and unlimited power. His second phrase, "high officials", referred to lesser Roman officials who, having some limitations of power, "exercised authority" over their citizens. In the nearly identical passages in all three Synoptic gospels, Jesus sternly commanded his disciple that "It shall not be so among you", clearly forbidding both abusive extreme "lording it over" others, and even more moderate, ordinary "exercise (of) authority" over others. Egalitarian Christians consider that this teaching of Jesus to the men who were the 12 Apostles trumps any subsequent interpretation of the teachings of Paul and Peter that allegedly establishes "Husband-Headship" requiring "Wife-Submission", or denying women opportunities to serve in any leadership position within the Church. The New Testament of the Bible refers to a number of women in Jesus' inner circle—notably his Mother Mary and Mary Magdalene who is stated to have discovered the empty tomb of Christ and known as the "apostle to the apostles" since she was the one commissioned by the risen Jesus to go and tell the 11 disciples that he was risen.
According to the New Testament, Christ saved a woman accused of adultery from an angry mob seeking to punish her, by saying: "He that is without sin among you, let him first cast a stone at her".
Unusually for his epoch, Jesus is said to have provided religious instruction to women. The Gospel of John provides an account of Jesus directly dealing with an issue of morality and women. The passage describes a confrontation between Jesus and the Scribes and Pharisees over whether a woman, caught in an act of adultery, ought to be stoned. Jesus shames the crowd into dispersing, and averts the execution with the words: "Let any one of you who is without sin be the first to throw a stone at her." According to the passage, "They which heard it, being convicted by their own conscience, went out one by one, beginning at the eldest, even unto the last," leaving Jesus to turn to the woman and say, "Go, and sin no more."
Another Gospel story concerns Jesus at the house of Martha and Mary where the woman Mary sits at Jesus' feet as he preaches, while her sister toils in the kitchen preparing a meal. When Martha complains to Mary that she should instead be helping in the kitchen, Jesus says that in fact, "Mary has chosen what is better"
The story of Mark 5:23–34, in which Jesus heals a woman who had bled for 12 year suggests not only that Jesus could cleanse his followers, but this story also challenges Jewish cultural conventions of the time. In Jewish law, women who were menstruating or had given birth were excluded from society. Therefore, the woman in Mark was ostracized for 12 years. Jesus healing her is not only a miracle, but by interacting with an unclean woman, he broke from the accepted practices of the time and embraced women.
So, Jesus treated women with compassion, grace and dignity. The gospels of the New Testament, especially Luke, mention Jesus speaking to or helping women publicly and openly. Martha's sister Mary sat at Jesus' feet being taught, a privilege reserved for men in Judaism. Jesus had female followers who were his sponsors, and he stopped to express concern for the women of Jerusalem on his way to be crucified. Mary Magdalene is stated in the Gospels to be the first person to see Jesus after his resurrection. In the narratives, Jesus charged her to tell others of what she had seen, even though the testimony of a woman at that time was not considered valid.
The historian Geoffrey Blainey wrote that women were more influential during the period of Jesus' brief ministry than they were in the next thousand years of Christianity. Blainey points to Gospel accounts of Jesus imparting teachings to women, as with a Samaritan woman at a well, and Mary of Bethany, who rubbed his hair in precious ointment; of Jesus curing sick women and publicly expressing admiration for a poor widow who donated some copper coins to the Temple in Jerusalem, his stepping to the aid of the woman accused of adultery, and to the presence of Mary Magdalene at Jesus' side as he was crucified. Blainey concludes: "As the standing of women was not high in Palestine, Jesus' kindnesses towards them were not always approved by those who strictly upheld tradition. According to Blainey, women were probably the majority of Christians in the first century after Christ. Jesus always showed the greatest esteem and the greatest respect for woman, for every woman, and in particular He was sensitive to female suffering. Going beyond the social and religious barriers of the time, Jesus reestablished woman in her full dignity as a human person before God and before men … Christ's way of acting, the Gospel of his words and deeds, is a consistent protest against whatever offends the dignity of women.
Comparing to Paul's traditional standing towards women to Jesus' attitude toward them, what becomes immediately apparent is that somehow his example was not imitated after his death and resurrection. Paul seems eager to put women in their proper place. To be sure, this is not unusual in many religions: the founder establishes certain innovative ideals which at times may even go against well established and revered traditions and customs, but after his death the initial enthusiasm and zeal begins to cool. The attitude toward women in Christianity seems to have been a retrogressive phenomena hardly representing the example of its founder. We shall see further down that something like that also happened to Islam: at a certain point in time a downward movement began and the religion begins to gradually lose its pristine impetus. To be sure, the theory and the ideal remain but the practice leaves much to be desired
Let's in turn have the Qur'an speak for itself on this issue: "For Muslim men and women, for believing men and women, for devout men and women, for true men and women, for men and women who are patient, for men and women who humble themselves, for men and women who give in charity, for men and women who fast, for men and women who guard their chastity, and for men and women who engage much in Allah's praise– For them all has Allah prepared forgiveness and great reward" (33:35). "The believers, men and women, are protectors, one of another: they enjoin what is just, and forbid what is evil, they observe regular prayers, practice regular charity, and obey Allah and His Messenger. On them will Allah pour His Mercy: for Allah is Exalted in power, Wise" (9:71). "And their Lord answered them: Truly I will never cause to be lost the work of any of you, Be you a male or female, you are members one of another" (3:195). "Whoever works evil will not be requited but by the like thereof, and whoever works a righteous deed -whether man or woman- and is a believer- such will enter the Garden of bliss" (40:40). "Whoever works righteousness, man or woman, and has faith, verily to him/her we will give a new life that is good and pure, and we will bestow on such their reward according to the best of their actions" (16:97).
It should be clear from the above passage that the Qur'anic view of women is no different than that of men. They, both, are God's creatures whose sublime goal on earth is to worship their Lord, do righteous deeds, and avoid evil and they, both, will be assessed accordingly. The Qur'an never mentions that the woman is the devil's gateway or that she is a deceiver by nature. Moreover, it never mentions that man is God's image; all men and all women are his creatures, that is all. According to the Qur'an, a woman's role on earth is not limited only to childbirth. She is required to do as many good deeds as any other man is required to do. The Qur'an never says that no upright women have ever existed. To the contrary, the Qur'an has instructed all the believers, women as well as men, to follow the example of those ideal women such as the Virgin Mary and the Pharaoh's wife: "And Allah sets forth, As an example to those who believe, the wife of Pharaoh: Behold she said: 'O my lord build for me, in nearness to you, a mansion in the Garden, and save me from Pharaoh and his doings and save me from those who do wrong.' And Mary the daughter of Imran who guarded her chastity and We breathed into her body of Our spirit; and she testified to the truth of the words of her Lord and of His revelations and was one of the devout" (66:11-13).
In fact, according to Dr. Azeem, the difference between the Biblical and the Qur'anic attitude towards the female sex starts as soon as a female is born. For example, the Bible states that the period of the mother's ritual impurity is twice as long if a girl is born than if a boy is (Lev. 12:2-5). The Catholic Bible states explicitly that: "The birth of a daughter is a loss" (Ecclesiasticus 22:3). It was this very same idea of treating daughters as sources of shame that led the pagan Arabs, before the advent of Islam, to practice female infanticide. The Qur'an severely condemned this heinous practice: "When news is brought to one of them of the birth of a female child, his face darkens and he is filled with inward grief. With shame does he hide himself from his people because of the bad news he has had! Shall he retain her on contempt or bury her in the dust? Ah! what an evil they decide on?" (16:59). The Qur'an makes no distinction between boys and girls. It considers the birth of a female as a gift and a blessing from God, the same as the birth of a male. The Qur'an even mentions the gift of the female birth first:" To Allah belongs the dominion of the heavens and the earth. He creates what He wills. He bestows female children to whomever He wills and bestows male children to whomever He wills" (42:49).
In order to wipe out all the traces of female infanticide in the nascent Muslim society, Prophet Muhammad promised those who were blessed with daughters of a great reward if they would bring them up kindly: "He who is involved in bringing up daughters, and accords benevolent treatment towards them, they will be protection for him against Hell-Fire". "Whoever maintains two girls till they attain maturity, he and I will come on the Resurrection Day like this; and he joined his fingers".
Now, to be fair, we should ask: is the Qur'anic position any different? One short story narrated in the Qur'an sums its position up concisely. Khawlah was a Muslim woman whose husband Aws pronounced this statement at a moment of anger: "You are to me as the back of my mother." This was held by pagan Arabs to be a statement of divorce which freed the husband from any conjugal responsibility but did not leave the wife free to leave the husband's home or to marry another man. Having heard these words from her husband, Khawlah was in a miserable situation. She went straight to the Prophet of Islam to plead her case. The Prophet was of the opinion that she should be patient since there seemed to be no way out. Khawla kept arguing with the Prophet in an attempt to save her suspended marriage. Shortly, the Qur'an intervened; Khawla's plea was accepted. The divine verdict abolished this iniquitous custom. One full chapter (Chapter 58) of the Qur'an whose title is "Almujadilah" or "The woman who is arguing" was named after this incident: "Allah has heard and accepted the statement of the woman who pleads with you (the Prophet) concerning her husband and carries her complaint to Allah, and Allah hears the arguments between both of you for Allah hears and sees all things…." (58:1). A woman in the Qur'anic conception has the right to argue even with the Prophet of Islam himself. No one has the right to instruct her to be silent. She is under no obligation to consider her husband the one and only reference in matters of law and religion.
According to the Bible, a man must fulfill any vows he might make to God. He must not break his word. On the other hand, a woman's vow is not necessarily binding on her. It has to be approved by her father, if she is living in his house, or by her husband, if she is married. If a father/husband does not endorse his daughter's/wife's vows, all pledges made by her become null and void: "But if her father forbids her when he hears about it, none of her vows or the pledges by which she obligated herself will stand ….Her husband may confirm or nullify any vow she makes or any sworn pledge to deny herself" (Num. 30:2-15). In Islam, the vow of every Muslim, male or female, is binding on him/her. No one has the power to repudiate the pledges of anyone else. Failure to keep a solemn oath, made by a man or a woman, has to be expiated as indicated in the Qur'an: "He [God] will call you to account for your deliberate oaths: for expiation, feed ten indigent persons, on a scale of the average for the food of your families; Or clothe them; or give a slave his freedom. If that is beyond your means, fast for three days. That is the expiation for the oaths you have sworn. But keep your oaths" (5:89). Companions of the Prophet Muhammad, men and women, used to present their oath of allegiance to him personally. Women, as well as men, would independently come to him and pledge their oaths: "O Prophet, When believing women come to you to make a covenant with you that they will not associate in worship anything with God, nor steal, nor fornicate, nor kill their own children, nor slander anyone, nor disobey you in any just matter, then make a covenant with them and pray to God for the forgiveness of their sins. Indeed God is Forgiving and most Merciful" (60:12).
In Islam, the honor, respect, and esteem attached to motherhood are unparalleled. The Qur'an places the importance of kindness to parents as second only to worshipping God Almighty: "Your Lord has decreed that you worship none but Him, And that you be kind to parents. Whether one or both of them attain old age in your life, Say not to them a word of contempt, nor repel them, But address them in terms of honor. And out of kindness, Lower to them the wing of humility, and say: 'My Lord! bestow on them Your Mercy as they Cherished me in childhood' " (17:23-24). The Qur'an in several other places puts special emphasis on the mother's great role in giving birth and nursing: "And We have enjoined on man to be good to his parents: In travail upon travail did his mother bear him and in two years was his weaning. Show gratitude to Me and to your parents" (31:14).
The very special place of mothers in Islam has been eloquently described by Prophet Muhammad: "A man asked the Prophet: 'Whom should I honor most?' The Prophet replied: 'Your mother'. 'And who comes next?' asked the man. The Prophet replied: 'Your mother'. 'And who comes next?' asked the man. The Prophet replied: 'Your mother!'. 'And who comes next?' asked the man. The Prophet replied: 'Your father'". Among the few precepts of Islam which Muslims still faithfully observe to the present day is the considerate treatment of mothers. The honor that Muslim mothers receive from their sons and daughters is exemplary. The intensely warm relations between Muslim mothers and their children and the deep respect with which Muslim men approach their mothers usually amaze Westerners.
The one question all the non-Muslims, who had read an earlier version of this study, had in common was: do Muslim women in the Muslim world today receive this noble treatment described here? The answer, unfortunately, is: No. Since this question is inevitable in any discussion concerning the status of women in Islam, we have to elaborate on the answer in order to provide the reader with the complete picture.
It has to be made clear first that the vast differences among Muslim societies make most generalizations too simplistic. There is a wide spectrum of attitudes towards women in the Muslim world today. These attitudes differ from one society to another and within each individual society. Nevertheless, certain general trends are discernible. Almost all Muslim societies have, to one degree or another, deviated from the ideals of Islam with respect to the status of women. These deviations have, for the most part, been in one of two opposite directions. The first direction is more conservative, restrictive, and traditions-oriented, while the second is more liberal and Western-oriented.
The societies that have digressed in the first direction treat women according to the customs and traditions inherited from their forebears. These traditions usually deprive women of many rights granted to them by Islam. Besides, women are treated according to standards far different from those applied to men. This discrimination pervades the life of any female: she is received with less joy at birth than a boy; she is less likely to go to school; she might be deprived any share of her family's inheritance; she is under continuous surveillance in order not to behave immodestly while her brother's immodest acts are tolerated; she might even be killed for committing what her male family members usually boast of doing; she has very little say in family affairs or community interests; she might not have full control over her property and her marriage gifts; and finally as a mother she herself would prefer to produce boys so that she can attain a higher status in her community.
On the other hand, there are Muslim societies (or certain classes within some societies) that have been swept over by the Western culture and way of life. These societies often imitate unthinkingly whatever they receive from the West and usually end up adopting the worst and most superficial (often called "progressive") practices of Western civilization, the worst perhaps being the dispatching or religion per se as passé and unprogressive and not very modern and "enlightened." In these societies, a typical "modern" woman's top priority in life is to enhance her physical beauty. Therefore, she is often obsessed with her body's shape, size, and weight. She tends to care more about her body than her mind and more about her charms than her intellect. Her ability to charm, attract, and excite is more valued in the society than her educational achievements, intellectual pursuits, and social work. One is not expected to find a copy of the Qur'an in her purse since it is full of cosmetics that accompany her wherever she goes. Her spirituality has no room in a society preoccupied with her attractiveness. Therefore, she ends up spending her life striving more in realizing her femininity than in fulfilling her humanity. The cartoon below brilliantly makes the point. But there must exist a more nuanced and harmonious view of women. Paradoxically, it turns out that the more balanced, harmonious view is the traditional one, often forgotten or discarded.
Why did Muslim societies deviate from the ideals of Islam? There is no easy answer. The ineluctable fact remains that Muslim societies have deviated from Islamic precepts concerning so many aspects of their lives for a long time now. There is a wide gap between what Muslims are supposed to believe in and what they actually practice, as indeed there is also one in Judaism and one in Christianity. The gap has been there for centuries and has been widening. Terrorism and ideological fanaticism is not and never was an Islamic phenomenon. Perhaps it is this ever widening gap that can be blamed for disastrous consequences on the Muslim world: political tyranny and fragmentation, economic backwardness, social injustice, scientific bankruptcy, intellectual stagnation, etc. The non-Islamic status of women in the Muslim world today is merely a symptom of a deeper malady. The cartoon of the two women carrying AK47, one Moslem and one Western, makes the point in this regard. Any reform in the current status of Muslim women is not expected to be fruitful if not accompanied with more comprehensive reforms of the Muslim societies' whole way of life. Irshad Manji has recently shown us a possible way to analyze the situation and begin the reform process with her book titled The Trouble with Islam Today. The subject will be dealt in part II of this essay. Indeed, the Muslim world is in need for a renaissance that will bring it closer to the ideals of Islam. To sum up, the notion that the poor status of Muslim women today is due to Islam itself is an utter misconception. The problems of Muslims in general are not due to too much attachment to Islam, rather, they may well be due to a long and deep detachment from it.
Inflation in Pakistan during the Holly Month of Ramadan
Ramadan is considered one of the holiest months in the Islamic calendar for Muslims all over the world. As for as Pakistan is concerned, it has always been a tradition that whenever Ramadan comes the inflation rate also increases. With the advent of Ramadan, the inflation rate is increased by 14.56 per cent within the country. Two types of Muslims throughout the country wait anxiously for this month. For one type of people, it brings happiness and blessings and for another type, it brings a massive amount of money. But it becomes a curse for the poor people when prices of the edible items touch the sky. While this month of Ramadan becomes blessings for the business community and hoarders that take as much benefit as they can. As 2020 had already remained the most challenging year of the twenty-first century because of the pandemic outbreak throughout the world. Almost every country has been victim Covid-19 where thousands of people are dying every day due to this deadly Virus. Because of this pandemic, the people of Pakistan are facing a dual challenge such as unemployment and increasing inflation.
Moreover, as for as the hard restrictions of lockdown against the spread of coronavirus have been implemented resultantly all of the economic activities such as construction, manufacturing and many other industries, which were the only source of earning for labour community, have been closed. In addition, the poor people who earn a few hundred per day after working the whole day have nothing to do, their lives are in trouble and they are worried about burning their stoves because of a current lockdown situation. They are restricted to their homes and there is no any available platform for them to earn. In this hard situation, the profiteering has taken birth, the profit earners have risen the prices of daily food items at alarming rates despite lowering the prices in respect of Ramadan. It is a painful truth that despite being a Muslim state, there is no any leniency in the prices of very basic and demanded vegetables and fruits such as flour, gram flour, oil, potatoes, tomatoes, lemons, sugar, red chills, chicken, watermelon, dates etc. in the Holy month of Ramadan.
These skyrocketing prices have compelled poor people to break their fast with only water. Moreover, they have nothing to eat after breaking their fast because of the high inflation rate. In this regard, inflation has been the major problem of the people of Pakistan facing from starting particularly in the month of Ramadan. But being a human it should be stopped at least in this staggering circumstances where a pandemic has wrapped the whole world and people are dying because of this dangerous virus. In addition, when the condition is already very bad and people had been unemployed due to COVID-19 lockdown. They are already fighting the war with their lives. They have nothing to eat. They are hardly surviving at the extent that even can't afford their food necessities. Furthermore, these downtrodden people are suiciding because of hunger for instance recently a widow along with her children had committed suicide in Sukkur, Sindh due to hunger. Now the government has to decide what is more dangerous the "CORONAVIRUS" or "HUNGER"?
In Pakistan, this hazardous disease of inflation is increasing the poverty day by day. In PTI Government 18 million more people fall into poverty, it is reported that more than 39.9 per cent population of Pakistan lives below the poverty line. In this hard and difficult situation, the people have been frustrated. Besides, more than half of the poor people are homeless, many of them have not even their place to live rather they live on rent. But unfortunately, in this miserable condition, they cannot afford to buy their own house. The government says that they are providing the funds to the poor as well as Ramadan relief Packages but still no relief have been given. Not any proper funds are given to real deserving and poor people. If according to governments that it has given the funds then the question rises that will these little funds can beat these higher prices? This is one more remarkable stain on the government of Pakistan that would be highlighted in history. In this tough time instead of being a pillar for the public, the government has left poor people helpless even giving them a tough time by increasing the inflation. It is a painful truth that Muslims are sucking the blood of other Muslim brothers including government has been parasite for the public.
In other non-Muslim Countries such as Canada, United States of America, United Kingdom, Australia, Germany; the prices of food items, groceries, clothes, households and other demanded and consumed accessories reduce to less than half in respect of their holy events or festivals. But sadly opposite is happening in the Islamic Republic of Pakistan, in our country, profiteers see these holy events as the source of income. There is no check and balance system. This non-serious attitude of the Pakistani government has led people to beg for survival. But the only government could not be blamed, it is the collective responsibility of worthy people to take care of needy ones. Everyone complains about poor governance and rising inflation but no one talks about their responsibility. Have we ever been thought about our poor neighbours before having dinner? Have we ever noticed those little children without clothes wondering on the roads when we pass by them on our luxurious vehicles and went for shopping with our family? Instead of spending a lot of money on clothes or unnecessary things we should take a glance at those who even cannot fulfil their basic needs. So not much but do little things for others, spread little happiness on the faces of those who have remained deprived of it for many years. It is also the religious duty of all the Muslims who meet the necessary criteria of wealth to give Zakat. Though paying Zakat purifies, increases and blesses the remainder of wealth, it is for better when it is the month of Ramadan. Allah says: "it is right of the poor on the wealth of the rich". Bring some change in ourselves and let its shine reflect the society. Until Government do something on this issue we all have to hold each other's up.
The voiceless sufferers of covid-19: Islam and Animal care
"Whoever is kind to the creatures of God is kind to Himself."(Bukhari)
The Corona virus has locked people inside their homes and has caused the death of thousands of individuals. Apart from taking a heavy toll of human lives, it has paralyzed all the vital sectors of life, like trade and commerce, education, communication and transport. On the socio-cultural grounds it has created a serious trauma and has led to psychosomatic disturbances. The social web or fabric has seen a great set back and challenges due to the ongoing pandemic. But humans are not the lone sufferers of this crisis as it is now badly hurting animals as well. These helpless creatures are suffering as the lockdown has left them wandering on the streets for food. While the world fights Covid-19, the needy animals and birds from the streets require food. As we know thousands of stray cats, cows and dogs in India depend on food and waste from markets, restaurants and grocery shops. But with corona virus sending people into isolation and public establishments shutting down, strays are having a hard time finding food. As per some reports many stray animals have died due to starvation. Some disturbing pictures of animals like cats and dogs, panting, licking mud and biting shoes can be seen on social media. This speaks a lot about the pathetic conditions of these animals and seriously these creatures are going through the troubled times. As more and more people fall sick, the more rapidly, stray animals and birds are being ignored. The people are advised to stay home to avoid the spread of corona virus but the homeless, unvoiced and abandoned animals have been left at the mercy of their lord. These creatures need our care and attention. It is our collective job and obligation to feed these living beings. To be gentle and humane to all creatures of God is the universal message of all religions but Islam in particular is very clear about animal care and has guided its followers to take due care of every creature on earth.
The Islamic view of the natural order and the environment, as everything else that is Islamic, has its roots in the Quran, the very Word of the God, which is the central theophany of Islam. The Quran addresses not only men and women but the Whole of the cosmos. Humans in Islam are the central creatures of the earthly sphere, but can exercise power over things only in obedience to God's laws. And divine law (al-shari`ah) specifically includes duties to the natural environment. Laws forbid pollution and instruct the planting of trees and gentle treatment of animals.
The concept of environment in Quran is distinct enough. It has given the values of unity, balance, order and harmony. The balance not only governs the structuring of the universe, it has specified each element with its proper place and definite function. The law of structural balance of the environment is often referred in the Quran by the words 'Balance,' 'proportion,' or 'measure'. The Quran presents the whole material world and the animal kingdom in particular, as a divine miracle to which man must respond with self-restrain. As one sonorous verse puts it: "Do you not see that Allah is exalted by whoever within the heavens and on the earth, and by the birds with wings spread? Each of them has known his means of prayer and exalting." (Quran 24:41)
In mediaeval times, writes historian Gustave le Bon, "Animals enjoyed heaven in the Muslim world." Trusts were solely devoted to sick and vulnerable creatures. The Muslims in 18th century Cairo, setup bread and water foundations for dogs. In Damascus, a municipal area was dedicated to ageing horses where they could pasture in dignity until the end of their lives, which continued until the 20th century.
From the start of an animal's life to its end, there were clear rules on maintaining its welfare. Mercy to animals goes hand in hand with faith as Prophet's (Pbuh) words articulate, "He who take pity even on a sparrow and spares its life, God will be merciful to him on the day of judgment."
Islam talks a lot about the Ummah or global community of believers; some interpretations give the term a broader meaning, embracing humanity as a whole. As eco-Muslims often recall, the Quran also insists that other species constitute Ummah-like communities, which are correspondingly worth of respect. "There is no creature on earth, nor any bird that flies with its wings, but are communities (Ummah) like you. We neglected nothing in the scripture. Then to their lord they will be gathered." (Quran: 6:38)
Furthermore, Muslims believe that all creations of Allah, including animals and trees, glorify God in their own way. "Seest thou not that to Allah bow down in worship all things that are in the heavens and on earth, the sun; the moon; the stars; the hills; the trees; the animals; and a great number among mankind?" (Quran 22:18) Islam also teaches humans that all creatures of God, whether it is the tiny ant or the huge lion, serve a certain purpose in the large scheme of God's world. "There is not an animal (that lives on the earth, nor a being that flies on its wings, but (forms part of) communities like you. (Quran 6:38)
The Prophet (Pbuh) said, "Whoever kills a sparrow or anything bigger than that without a just cause, Allah will hold him accountable on the day of judgment." The listeners asked, "O Messenger of Allah, what is a just cause? The Prophet (Pbuh) replied, "That he will kill it to eat, not simply to chop off its head and then throws it away." (Sunan Abu Dawud-2/11)
Abu Hurairah (may Allah be pleased with him) reported that the Prophet (Pbuh) said, "A man felt very thirsty while he was on the way; there he came across a well. He went down the well, quenched his thirst and came out. Meanwhile he saw a dog panting and licking mud because of excessive thirst. He said to himself, "This dog is suffering from thirst as I did." So, he went down the well again, filled his shoe with water, held it with his mouth and watered the dog. Allah appreciated him for that deed and forgave him." The Companions said, "O Allah's Messenger! Is there a reward for us in serving the animals?" He replied: "There is a reward for serving any living being." (Bukhari)
Teasing or mutilating any living being, be that an animal or a bird is disapproved and abhorred in Islam. The Prophet (Pbuh) says, "May God curse anyone who maims animals"? (Bukhari) While as good and humane treatment is applauded in Islam, "Whoever is kind to the creatures of God is kind to Himself."(Bukhari) On discovering a companion had caused distress to a bird by taking her young, Mohammad (Pbuh) ordered him to return them at once. (Sahi Muslim)Hence irresponsible wanton killing of even the tiniest of God's creatures is strongly discouraged in Islam. He (Pbuh) even reprimanded those who sat idly on their camels and horses with the warning, "Do not treat the backs of animals as chairs. "God gave these to your command only on the condition that you may go with them easily to places you would not been able to go by yourself without extreme trouble."(Abu Dawud, 61, [2667])
Animals should be cared for; Abdullah Ibn Umar (May Allah be pleased with him) narrated that the Prophet said, " A women entered the (Hell) fire because of a cat which she had tied , neither giving it food nor setting it free to eat from the vermin of the earth."[Bukhari…Narrated by Abdullah bin Omar].
We have seen that there are clear references in Holy Scriptures of Islam about the due place and position of animals and birds in the Gods scheme of the world. And the believers have been guided and instructed to be gentle and humane towards these creatures of God. There is a due reward for feeding a starving being be it an animal or a bird. As the Prophet of Allah (Pbuh) has said, "There is a reward for serving any living being". Along with taking care of poor and needy it is our duty to serve animals living around us. The crisis will not remain longer but our attitude and character shown to helpless and voiceless will be remembered for long.
The Proliferation of Religion in Pakistan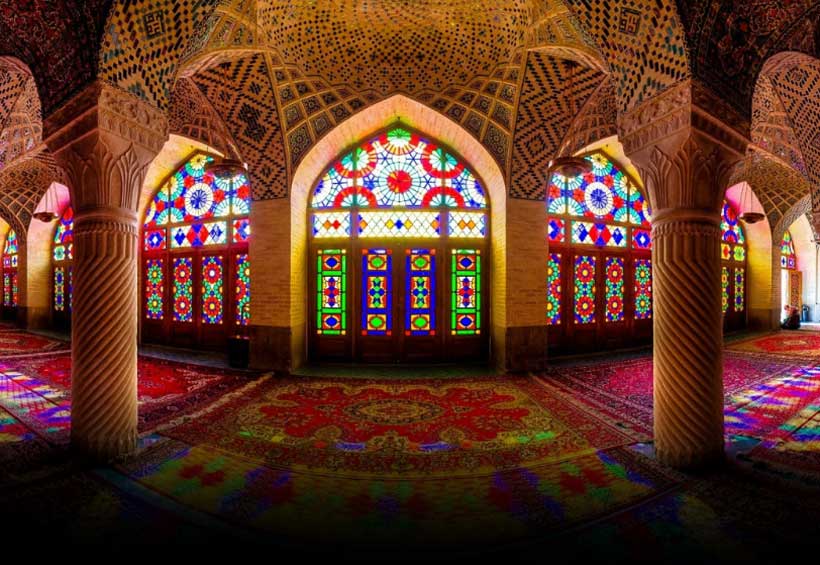 Pakistan was established in the name of religion by the leaders of that time. Although they didn't wish to use the name of religion as for personal interest or for the monopoly of some groups. Religion was used in history of Pakistan by different groups to gain power. In the era of Zia ulHaq religion become the most influential factor in the politics of Pakistan. Zia used religion to sustain his own power, the religious parties fully supported the reforms in every sector which gave religion as tool for politics. The era of Zia ulHaq consider as mullah- military alliance. This alliance was formed to empower the right wing religious parties within the country. The changing politics of external environment gave further straighten to this alliance. The invasion in Afghanistan and expansion of communism threatened Pakistan's security. Pakistansupported the Afghan resistance as proxy war with Soviet Union. This time was the massive proliferation of religion to motivate the young people to fight against the aggressive forces in neighboring Muslim country. The process of islamization took deep roots due to the Zia's policies in the country.
Zia followed Jamat-i-islami version of Islam and combined religion with politics to prolong his rule and to justify his policy actions. With the diversified civil society this action created many setbacks for the country. On the other side, progressive liberal parties stand in the corner due to powerless and helpless. The reforms took in educational sector based on religion, the one section of society go more radicalized. Historically, the roots cause of Islamization and secularization have been originated with the concept of Pakistan. There were no genuine efforts towards the state apparatus early. The adoption of extremist ideology by some groups has badly affected the image of Pakistan and political structure. Though, modernists of Muslim League have the strong recognition that religion has the important element for their legitimacy. Modernists said that western democracy under the British model which was not ready to bring change in their political realm. The modernists believed that current interpretations of law would be responsible of the elected Muslim members through the concept of consensus. They said that it is not necessary to bind the state structure with Islamic medieval laws. The consensus was thought as sufficient for Pakistan todram the structural mechanism according to the Islamic laws. On the other hand, the religious fundamentalists were not satisfied with the proposed structure.
The development within the political structure of Pakistan has been followed by the coming administration in 90s. After the collapse of USSR the behavior of USA towards Pakistan has changed. The idea of New World Order has emerged suddenly and the international scenario changed. Pakistan had to needed with positive approach to run a new direction but the country remained under the occupation of traditional power politics between power center groups. The state was under the influence of religious parties and these groups have become stronger in the ground. During the process of Islamization simple demand to implement the Sharia laws in Pakistan. In this development the religious segment of the society was become strong and the intellectual society groups were totally missing. Now these groups are openly use the name of Islam for their own means and interest. The religious right wing groups only use the name of religion to gain support from the people. But they lost the actual power support of masses. Religion was used for the domestic and political objectives and also religion was a dominating factor in foreign policy. The new era of relations reestablished with Islamic world. Due to such new developments regional and global level attracted towards the country. The counter forces and thinking patterns all had affected by these new developments in the country. Though, these movements got not support globally, but they succeeded in farming the image of Islam throughout the world. In short extremism can never be a choice of common people and they are living within the diversified cultural and religious differences.
After the 9/11 Pakistan has no choice to support the new global alliances against the Taliban and Al-Qaeda groups. Pakistan was forced to take action against the former Jihadi elements within the territories. Pakistan has started actions against these groups under the new US pressure and become the front line state in the war on terror. The domestic militant groups were mostly operating within the tribal region. They were become the most challenging factor for the security of Pakistan. Most of them were the products of local madrassahs, they has strong linkages with the criminals and other militants groups. Pakistan has faced many problems to distinguish between them. Islamic groups and militancy has deeply affected the domestic model of political structure of the country. Early religious scholars have the great contribution of ideas towards the development of the society. They reached an effective structural mechanism for the state. They were remained vocal but not extremist in their ideas and neither had they inclined towards militancy. The madrasahs in all over the Pakistan in beginning they were not inclining towards militancy. They have strong relations with the institutions of Pakistan. But the element of militancy started during Afghan war it gave them an opportunity to use the force to achieve their goals and objectives. These groups and militants organizations have been used by the warlords. They are controlling and utilizing them for their own political objectives
Pakistan has adopted many policies to counter these militant groups and their activities. The most important step taken by the government was "Reforming the Madrasahs". In June 2002 this Regulation Act was formulated. Mostly madrssahs are not run by the government they are working independent through other means of financial resources. Some changes were proposed in educational syllabus but this was not handled properly