The Three Abrahamic Religions and their Image of Woman
Recently a lengthy scholarly article by Dr. Sherif Addel Azeem dealing with the conception of woman in the three Abrahamic religions, has appeared under the title of Women in Islam vs. Women in the Judeo-Christian Tradition: The Myth and the Reality. I have relied on such an article in double checking the historical data of the Islamic tradition on its conception and treatment of women. While agreeing with some of its premises and conclusions, I disagree with others as will become apparent further down in this essay. The juxtaposition of those variant views stimulated by Dr. Azeem's article has yielded some surprising insights which I'd like to share with the reader.
As is commonly known, the Judaeo-Christian conception of the creation of Adam (which in Hebrew means first man) and Eve (which in Hebrew means first woman) is narrated in detail in Genesis 2:4-3:24. God prohibited both of them from eating the fruits of the forbidden tree. The serpent then seduced Eve to eat from it and Eve, in turn, seduced Adam to eat with her. When God rebuked Adam for what he did, Adam tries to place all the blame on Eve. "The woman you put here with me – she gave me some fruit from the tree and I ate it." Consequently, God said to Eve: "I will greatly increase your pains in childbearing; with pain you will give birth to children. Your desire will be for your husband and he will rule over you." To Adam He said: "Because you listened to your wife and ate from the tree … Cursed is the ground because of you; through painful toil you will eat of it all the days of your life…"
In this narrative, or myth if you will, both Adam and Eve get punished and held responsible for disobedience. God is not punishing one for the faults of another, which would be unfair; neither does he accept Adam's rationalization that the woman is exclusively responsible for the deed of disobedience. He holds them both responsible and punishes both. This needs to be kept well in mind: God judges, assigns the blame justly and equally; both Adam and Eve are punished.
On the other hand, the Islamic conception of the first sin, while appearing similar to the Judeo-Christian view at first sight (complete with the act of creation, the idyllic garden where everything is good but where Satan lurks in the form of a serpent, the positing of limits to freedom, the act of disobedience, and a meting out of punishment), it is nevertheless different in its conception of woman and what it implies. Here Eve does not come across as a seducer and temptress. The narrative is found in several places in the Qur'an, for example: "O Adam dwell with your wife in the Garden and enjoy as you wish but approach not this tree or you run into harm and transgression. Then Satan whispered to them in order to reveal to them their shame that was hidden from them and he said: 'Your Lord only forbade you this tree lest you become angels or such beings as live forever.' And he swore to them both that he was their sincere adviser. So by deceit he brought them to their fall: when they tasted the tree their shame became manifest to them and they began to sew together the leaves of the Garden over their bodies. And their Lord called unto them: 'Did I not forbid you that tree and tell you that Satan was your avowed enemy?' They said: 'Our Lord we have wronged our own souls and if You forgive us not and bestow not upon us Your Mercy, we shall certainly be lost." (7:19:23).
A careful comparison of the two accounts of the primordial story of the Garden reveals some essential differences. The Qur'an seems to assign equal blame on both Adam and Eve. Nowhere in the Qur'an, try as one may, one will discover the slightest hint that Eve tempted Adam to eat from the tree or even that she had eaten before him. Here Eve is no temptress, no seducer, and no deceiver. Moreover, Eve is not punished with the pains of childbearing. God, according to the Qur'an, punishes no one for another's faults. Both Adam and Eve committed a sin and then asked God for forgiveness and He forgave them both.
Needless to say, the image of Eve as temptress in the Bible, absent in the Qur'an has impacted in a negative way the image of women throughout the Judeo-Christian tradition. All women were believed to have inherited from their mother, the Biblical Eve, both her guilt and her guile, as part of original sin. Consequently, it is almost logical to think of all of them as untrustworthy and somehow, morally inferior. In the New Testament we read these words by none other than the evangelizer and prime theologian of Christianity, St. Paul: "A woman should learn in quietness and full submission. I don't permit a woman to teach or to have authority over a man; she must be silent. For Adam was formed first, then Eve. And Adam was not the one deceived; it was the woman who was deceived and became a sinner" (I Timothy 2:11-14). Also this: "As in all the congregations of the saints, women should remain silent in the churches. They are not allowed to speak, but must be in submission as the law says. If they want to inquire about something, they should ask their own husbands at home; for it is disgraceful for a woman to speak in the church." (I Corinthians 14:34-35). It couldn't be more clear.
And yet a caveat is in order here. As the founder of Christianity, nowhere in the gospels do we discern Jesus teaching and approving any kind of subordination of one of his followers to another. Instead, he expressly forbade it in any Christian relationship. All three Synoptic gospels record Jesus teaching his disciples that any subordination of one to another, both abusive and customary, is a pagan practice—not something to take place among his followers. Having issued his strong prohibition against subordination of others, he prescribed the Christian alternative to subordination as being the exact opposite: profound service to others, extending even to making the ultimate sacrifice of giving one's life if necessary: "You know that the rulers of the Gentiles lord it over them, and their high officials exercise authority over them. But it shall not be so among you. Whoever would be great among you must be your servant, and whoever would be first among you must be your slave, even as the Son of Man came not to be served but to serve, and to give his life as a ransom for many"
His first phrase, "lord it over", described the Roman masters who wielded ultimate and unlimited power. His second phrase, "high officials", referred to lesser Roman officials who, having some limitations of power, "exercised authority" over their citizens. In the nearly identical passages in all three Synoptic gospels, Jesus sternly commanded his disciple that "It shall not be so among you", clearly forbidding both abusive extreme "lording it over" others, and even more moderate, ordinary "exercise (of) authority" over others. Egalitarian Christians consider that this teaching of Jesus to the men who were the 12 Apostles trumps any subsequent interpretation of the teachings of Paul and Peter that allegedly establishes "Husband-Headship" requiring "Wife-Submission", or denying women opportunities to serve in any leadership position within the Church. The New Testament of the Bible refers to a number of women in Jesus' inner circle—notably his Mother Mary and Mary Magdalene who is stated to have discovered the empty tomb of Christ and known as the "apostle to the apostles" since she was the one commissioned by the risen Jesus to go and tell the 11 disciples that he was risen.
According to the New Testament, Christ saved a woman accused of adultery from an angry mob seeking to punish her, by saying: "He that is without sin among you, let him first cast a stone at her".
Unusually for his epoch, Jesus is said to have provided religious instruction to women. The Gospel of John provides an account of Jesus directly dealing with an issue of morality and women. The passage describes a confrontation between Jesus and the Scribes and Pharisees over whether a woman, caught in an act of adultery, ought to be stoned. Jesus shames the crowd into dispersing, and averts the execution with the words: "Let any one of you who is without sin be the first to throw a stone at her." According to the passage, "They which heard it, being convicted by their own conscience, went out one by one, beginning at the eldest, even unto the last," leaving Jesus to turn to the woman and say, "Go, and sin no more."
Another Gospel story concerns Jesus at the house of Martha and Mary where the woman Mary sits at Jesus' feet as he preaches, while her sister toils in the kitchen preparing a meal. When Martha complains to Mary that she should instead be helping in the kitchen, Jesus says that in fact, "Mary has chosen what is better"
The story of Mark 5:23–34, in which Jesus heals a woman who had bled for 12 year suggests not only that Jesus could cleanse his followers, but this story also challenges Jewish cultural conventions of the time. In Jewish law, women who were menstruating or had given birth were excluded from society. Therefore, the woman in Mark was ostracized for 12 years. Jesus healing her is not only a miracle, but by interacting with an unclean woman, he broke from the accepted practices of the time and embraced women.
So, Jesus treated women with compassion, grace and dignity. The gospels of the New Testament, especially Luke, mention Jesus speaking to or helping women publicly and openly. Martha's sister Mary sat at Jesus' feet being taught, a privilege reserved for men in Judaism. Jesus had female followers who were his sponsors, and he stopped to express concern for the women of Jerusalem on his way to be crucified. Mary Magdalene is stated in the Gospels to be the first person to see Jesus after his resurrection. In the narratives, Jesus charged her to tell others of what she had seen, even though the testimony of a woman at that time was not considered valid.
The historian Geoffrey Blainey wrote that women were more influential during the period of Jesus' brief ministry than they were in the next thousand years of Christianity. Blainey points to Gospel accounts of Jesus imparting teachings to women, as with a Samaritan woman at a well, and Mary of Bethany, who rubbed his hair in precious ointment; of Jesus curing sick women and publicly expressing admiration for a poor widow who donated some copper coins to the Temple in Jerusalem, his stepping to the aid of the woman accused of adultery, and to the presence of Mary Magdalene at Jesus' side as he was crucified. Blainey concludes: "As the standing of women was not high in Palestine, Jesus' kindnesses towards them were not always approved by those who strictly upheld tradition. According to Blainey, women were probably the majority of Christians in the first century after Christ. Jesus always showed the greatest esteem and the greatest respect for woman, for every woman, and in particular He was sensitive to female suffering. Going beyond the social and religious barriers of the time, Jesus reestablished woman in her full dignity as a human person before God and before men … Christ's way of acting, the Gospel of his words and deeds, is a consistent protest against whatever offends the dignity of women.
Comparing to Paul's traditional standing towards women to Jesus' attitude toward them, what becomes immediately apparent is that somehow his example was not imitated after his death and resurrection. Paul seems eager to put women in their proper place. To be sure, this is not unusual in many religions: the founder establishes certain innovative ideals which at times may even go against well established and revered traditions and customs, but after his death the initial enthusiasm and zeal begins to cool. The attitude toward women in Christianity seems to have been a retrogressive phenomena hardly representing the example of its founder. We shall see further down that something like that also happened to Islam: at a certain point in time a downward movement began and the religion begins to gradually lose its pristine impetus. To be sure, the theory and the ideal remain but the practice leaves much to be desired
Let's in turn have the Qur'an speak for itself on this issue: "For Muslim men and women, for believing men and women, for devout men and women, for true men and women, for men and women who are patient, for men and women who humble themselves, for men and women who give in charity, for men and women who fast, for men and women who guard their chastity, and for men and women who engage much in Allah's praise– For them all has Allah prepared forgiveness and great reward" (33:35). "The believers, men and women, are protectors, one of another: they enjoin what is just, and forbid what is evil, they observe regular prayers, practice regular charity, and obey Allah and His Messenger. On them will Allah pour His Mercy: for Allah is Exalted in power, Wise" (9:71). "And their Lord answered them: Truly I will never cause to be lost the work of any of you, Be you a male or female, you are members one of another" (3:195). "Whoever works evil will not be requited but by the like thereof, and whoever works a righteous deed -whether man or woman- and is a believer- such will enter the Garden of bliss" (40:40). "Whoever works righteousness, man or woman, and has faith, verily to him/her we will give a new life that is good and pure, and we will bestow on such their reward according to the best of their actions" (16:97).
It should be clear from the above passage that the Qur'anic view of women is no different than that of men. They, both, are God's creatures whose sublime goal on earth is to worship their Lord, do righteous deeds, and avoid evil and they, both, will be assessed accordingly. The Qur'an never mentions that the woman is the devil's gateway or that she is a deceiver by nature. Moreover, it never mentions that man is God's image; all men and all women are his creatures, that is all. According to the Qur'an, a woman's role on earth is not limited only to childbirth. She is required to do as many good deeds as any other man is required to do. The Qur'an never says that no upright women have ever existed. To the contrary, the Qur'an has instructed all the believers, women as well as men, to follow the example of those ideal women such as the Virgin Mary and the Pharaoh's wife: "And Allah sets forth, As an example to those who believe, the wife of Pharaoh: Behold she said: 'O my lord build for me, in nearness to you, a mansion in the Garden, and save me from Pharaoh and his doings and save me from those who do wrong.' And Mary the daughter of Imran who guarded her chastity and We breathed into her body of Our spirit; and she testified to the truth of the words of her Lord and of His revelations and was one of the devout" (66:11-13).
In fact, according to Dr. Azeem, the difference between the Biblical and the Qur'anic attitude towards the female sex starts as soon as a female is born. For example, the Bible states that the period of the mother's ritual impurity is twice as long if a girl is born than if a boy is (Lev. 12:2-5). The Catholic Bible states explicitly that: "The birth of a daughter is a loss" (Ecclesiasticus 22:3). It was this very same idea of treating daughters as sources of shame that led the pagan Arabs, before the advent of Islam, to practice female infanticide. The Qur'an severely condemned this heinous practice: "When news is brought to one of them of the birth of a female child, his face darkens and he is filled with inward grief. With shame does he hide himself from his people because of the bad news he has had! Shall he retain her on contempt or bury her in the dust? Ah! what an evil they decide on?" (16:59). The Qur'an makes no distinction between boys and girls. It considers the birth of a female as a gift and a blessing from God, the same as the birth of a male. The Qur'an even mentions the gift of the female birth first:" To Allah belongs the dominion of the heavens and the earth. He creates what He wills. He bestows female children to whomever He wills and bestows male children to whomever He wills" (42:49).
In order to wipe out all the traces of female infanticide in the nascent Muslim society, Prophet Muhammad promised those who were blessed with daughters of a great reward if they would bring them up kindly: "He who is involved in bringing up daughters, and accords benevolent treatment towards them, they will be protection for him against Hell-Fire". "Whoever maintains two girls till they attain maturity, he and I will come on the Resurrection Day like this; and he joined his fingers".
Now, to be fair, we should ask: is the Qur'anic position any different? One short story narrated in the Qur'an sums its position up concisely. Khawlah was a Muslim woman whose husband Aws pronounced this statement at a moment of anger: "You are to me as the back of my mother." This was held by pagan Arabs to be a statement of divorce which freed the husband from any conjugal responsibility but did not leave the wife free to leave the husband's home or to marry another man. Having heard these words from her husband, Khawlah was in a miserable situation. She went straight to the Prophet of Islam to plead her case. The Prophet was of the opinion that she should be patient since there seemed to be no way out. Khawla kept arguing with the Prophet in an attempt to save her suspended marriage. Shortly, the Qur'an intervened; Khawla's plea was accepted. The divine verdict abolished this iniquitous custom. One full chapter (Chapter 58) of the Qur'an whose title is "Almujadilah" or "The woman who is arguing" was named after this incident: "Allah has heard and accepted the statement of the woman who pleads with you (the Prophet) concerning her husband and carries her complaint to Allah, and Allah hears the arguments between both of you for Allah hears and sees all things…." (58:1). A woman in the Qur'anic conception has the right to argue even with the Prophet of Islam himself. No one has the right to instruct her to be silent. She is under no obligation to consider her husband the one and only reference in matters of law and religion.
According to the Bible, a man must fulfill any vows he might make to God. He must not break his word. On the other hand, a woman's vow is not necessarily binding on her. It has to be approved by her father, if she is living in his house, or by her husband, if she is married. If a father/husband does not endorse his daughter's/wife's vows, all pledges made by her become null and void: "But if her father forbids her when he hears about it, none of her vows or the pledges by which she obligated herself will stand ….Her husband may confirm or nullify any vow she makes or any sworn pledge to deny herself" (Num. 30:2-15). In Islam, the vow of every Muslim, male or female, is binding on him/her. No one has the power to repudiate the pledges of anyone else. Failure to keep a solemn oath, made by a man or a woman, has to be expiated as indicated in the Qur'an: "He [God] will call you to account for your deliberate oaths: for expiation, feed ten indigent persons, on a scale of the average for the food of your families; Or clothe them; or give a slave his freedom. If that is beyond your means, fast for three days. That is the expiation for the oaths you have sworn. But keep your oaths" (5:89). Companions of the Prophet Muhammad, men and women, used to present their oath of allegiance to him personally. Women, as well as men, would independently come to him and pledge their oaths: "O Prophet, When believing women come to you to make a covenant with you that they will not associate in worship anything with God, nor steal, nor fornicate, nor kill their own children, nor slander anyone, nor disobey you in any just matter, then make a covenant with them and pray to God for the forgiveness of their sins. Indeed God is Forgiving and most Merciful" (60:12).
In Islam, the honor, respect, and esteem attached to motherhood are unparalleled. The Qur'an places the importance of kindness to parents as second only to worshipping God Almighty: "Your Lord has decreed that you worship none but Him, And that you be kind to parents. Whether one or both of them attain old age in your life, Say not to them a word of contempt, nor repel them, But address them in terms of honor. And out of kindness, Lower to them the wing of humility, and say: 'My Lord! bestow on them Your Mercy as they Cherished me in childhood' " (17:23-24). The Qur'an in several other places puts special emphasis on the mother's great role in giving birth and nursing: "And We have enjoined on man to be good to his parents: In travail upon travail did his mother bear him and in two years was his weaning. Show gratitude to Me and to your parents" (31:14).
The very special place of mothers in Islam has been eloquently described by Prophet Muhammad: "A man asked the Prophet: 'Whom should I honor most?' The Prophet replied: 'Your mother'. 'And who comes next?' asked the man. The Prophet replied: 'Your mother'. 'And who comes next?' asked the man. The Prophet replied: 'Your mother!'. 'And who comes next?' asked the man. The Prophet replied: 'Your father'". Among the few precepts of Islam which Muslims still faithfully observe to the present day is the considerate treatment of mothers. The honor that Muslim mothers receive from their sons and daughters is exemplary. The intensely warm relations between Muslim mothers and their children and the deep respect with which Muslim men approach their mothers usually amaze Westerners.
The one question all the non-Muslims, who had read an earlier version of this study, had in common was: do Muslim women in the Muslim world today receive this noble treatment described here? The answer, unfortunately, is: No. Since this question is inevitable in any discussion concerning the status of women in Islam, we have to elaborate on the answer in order to provide the reader with the complete picture.
It has to be made clear first that the vast differences among Muslim societies make most generalizations too simplistic. There is a wide spectrum of attitudes towards women in the Muslim world today. These attitudes differ from one society to another and within each individual society. Nevertheless, certain general trends are discernible. Almost all Muslim societies have, to one degree or another, deviated from the ideals of Islam with respect to the status of women. These deviations have, for the most part, been in one of two opposite directions. The first direction is more conservative, restrictive, and traditions-oriented, while the second is more liberal and Western-oriented.
The societies that have digressed in the first direction treat women according to the customs and traditions inherited from their forebears. These traditions usually deprive women of many rights granted to them by Islam. Besides, women are treated according to standards far different from those applied to men. This discrimination pervades the life of any female: she is received with less joy at birth than a boy; she is less likely to go to school; she might be deprived any share of her family's inheritance; she is under continuous surveillance in order not to behave immodestly while her brother's immodest acts are tolerated; she might even be killed for committing what her male family members usually boast of doing; she has very little say in family affairs or community interests; she might not have full control over her property and her marriage gifts; and finally as a mother she herself would prefer to produce boys so that she can attain a higher status in her community.
On the other hand, there are Muslim societies (or certain classes within some societies) that have been swept over by the Western culture and way of life. These societies often imitate unthinkingly whatever they receive from the West and usually end up adopting the worst and most superficial (often called "progressive") practices of Western civilization, the worst perhaps being the dispatching or religion per se as passé and unprogressive and not very modern and "enlightened." In these societies, a typical "modern" woman's top priority in life is to enhance her physical beauty. Therefore, she is often obsessed with her body's shape, size, and weight. She tends to care more about her body than her mind and more about her charms than her intellect. Her ability to charm, attract, and excite is more valued in the society than her educational achievements, intellectual pursuits, and social work. One is not expected to find a copy of the Qur'an in her purse since it is full of cosmetics that accompany her wherever she goes. Her spirituality has no room in a society preoccupied with her attractiveness. Therefore, she ends up spending her life striving more in realizing her femininity than in fulfilling her humanity. The cartoon below brilliantly makes the point. But there must exist a more nuanced and harmonious view of women. Paradoxically, it turns out that the more balanced, harmonious view is the traditional one, often forgotten or discarded.
Why did Muslim societies deviate from the ideals of Islam? There is no easy answer. The ineluctable fact remains that Muslim societies have deviated from Islamic precepts concerning so many aspects of their lives for a long time now. There is a wide gap between what Muslims are supposed to believe in and what they actually practice, as indeed there is also one in Judaism and one in Christianity. The gap has been there for centuries and has been widening. Terrorism and ideological fanaticism is not and never was an Islamic phenomenon. Perhaps it is this ever widening gap that can be blamed for disastrous consequences on the Muslim world: political tyranny and fragmentation, economic backwardness, social injustice, scientific bankruptcy, intellectual stagnation, etc. The non-Islamic status of women in the Muslim world today is merely a symptom of a deeper malady. The cartoon of the two women carrying AK47, one Moslem and one Western, makes the point in this regard. Any reform in the current status of Muslim women is not expected to be fruitful if not accompanied with more comprehensive reforms of the Muslim societies' whole way of life. Irshad Manji has recently shown us a possible way to analyze the situation and begin the reform process with her book titled The Trouble with Islam Today. The subject will be dealt in part II of this essay. Indeed, the Muslim world is in need for a renaissance that will bring it closer to the ideals of Islam. To sum up, the notion that the poor status of Muslim women today is due to Islam itself is an utter misconception. The problems of Muslims in general are not due to too much attachment to Islam, rather, they may well be due to a long and deep detachment from it.
The sunset of the West and Islam: From US bombs to the return of the Taliban
With regard to the issue of Islamic proselytism in Europe, where some countries (Belgium, Great Britain, France, etc.) have large minorities of Muslim believers – who, according to many, should be Americanized with sheriff's hats, miniskirts and reducing the faith to smartphone apps – some clarifications must be made regarding the ignorance that leads newspapers, television and social networks to absolutely not understand what Islam is, i.e. a religion that does not look at races, but aims at the universalism of the God of Abraham.
The Muslim law is a legal science of ancient tradition based on the Holy Koran. Islam is a religious, political and legal system of a reality that is a whole: dogmatic, moral, ritual, pertaining to private and public law (according to our Roman law categories).
A whole – as said above – stemming from the same sacred sources and bearing the overall name of šarī'a (following the straight path revealed by God), which, being based on the Old and New Testament (prophets of Islam: Adam, Abraham, Moses, Jesus and Mary, Muhammad), can be "translated" correctly into religious law of divine origin.
This is of absolute importance and it must be kept in mind – as a peculiarity of Islam – that this religion regulates – with very detailed positive precepts – every manifestation of the life of believers, even in those areas that might appear to be the farthest from the field of religion, according to the parameters of secularism.
The science of law ('ilm al-fiqh) according to the Muslim jurists (fuqahā', sing. faqīh) has a first bipartition in the sources of law (usul al-fiqh, sing. asl al-fiqh): the Koran, the Sunnah (ahadīt, sing. hadīt: sayings of the Prophet), the ijmā' or consensus of the community (ummah) and the qiyās or deductive analogy.
The šarī'a, in turn, is divided into 'ibādat and mu'āmalat. The former includes the five pillars of faith: acceptance of God, daily prayer, legal almsgiving, fasting and abstinence until sunset in the month of Ramadān (9th), pilgrimage to Mecca and its surroundings in the month of Dû l-Hijja (12th). The second covers all other aspects of the social, economic and political life of the community, and can be adapted to the varying needs of times and places, provided the results do not deviate from the word and spirit of the šarī'a itself.
Prof. Giorgio Vercellin (1950-2007) recalled that Westerners have always pretended not to see this fact, for contingent interests, first of colonial expansion – in trying to impose their own laws and exploit territories – and then of attempted internal assimilation (cancellation of national and fideistic individuality), and
«in essence, therefore, the Muslim world, and particularly the Islamic Near East (and in the manuals there is no trace of the presence of numerous and active Christian and Jewish communities in those territories over the centuries) is described as having an autonomous history worthy of attention only in the remote past. It is not by chance that the pages on Muhammad and his immediate successors follow the much more copious pages describing the Persians – i.e. the Achaemenids – the Babylonians, the Assyrians, the Phoenicians, etc. In other words, Islam and the Muslim world are presented on the same "archaeological" level (and therefore devoid of evolution until today) as the ancient Greeks and Romans. […] The real crux is that the Society of Italian Historians has considered the "Muslim world", so to speak, automatically as part of the "ancient world"».
Instead, it is contemporary and present. Muslims are men and women of faith, and for them religion is also pure lawfulness. Islam is not just a confession, but a culture, a multicontinental and cross-sectoral civilisation, a way of life in which the relationship with the divinity is spiritual and temporal at the same time.
The history of Western thought, from the age of Enlightenment to the present day, is marked by the conflict between faith and science: there is a constant loss of ground of the areas of influence of religion in favour of the side hegemonised by technology.
By this we mean secularisation, rationalisation, relativism, etc. The most striking manifestation of all this is the recognition of the right to 'believe' but also to 'not believe'. Tout court, it is the right to atheism, which Muslim jurisprudence – which, as seen above, is identified with faith – does not admit and which the West tries to impose with the violence of American weapons and with the soppy and cloying European do-goodism and political correctness. Whatever some well-meaning sociologists may say, Islam does not distinguish between religion and politics, between confession and law.
The trend that is being strengthened in the Islamic world consists in a reaffirmation of both regulations and general Shariah principles, which have been established either through legislation or as a practice in Muslim and Islamic countries, i.e. the places from where migrants come.
In the Islamic tradition, the principle that Islam as such must be both religion and State (dīn wa-dawla wa duniyā), and that the term secularism ('ilmaniyya) is synonymous with atheism, materialism, permissiveness, moral decadence, etc., is fundamental, especially in the countries allied with the West (Saudi Arabia, Bahrain, United Arab Emirates, Oman, Pakistan, Qatar, etc.), and in those which are not allied with it. In each of them the institutional presence of other faiths is rarely allowed – and this from a purely legal viewpoint.
The illusion with which weak-minded or mean-minded people (to say the least) and others pursue the so-called multiculturalism has no basis in the experience and beliefs of the other party. Therefore, imagining a Muslim who adheres to the canons and principles of the liberal system – which is atheist insofar as it turns faith from a value into a subjective choice or into an "evangelical" sociological solution and welfarism for the desperate or destitute people – is a deadly naivety: a historical suicide on the part of a society that no longer has anything to offer and on the part of a production system that is leading the planet to destruction.
Any person, whether Christian, Muslim or Jewish, who puts forward his or her own viewpoint – either in writing or in a speech, which subsumes his or her thinking – clearly believes it to be right and true, and does not accept – on principle – a contrary or different opinion.
It is practically the parallel of a Westerner who, for various reasons, moves to a Muslim country and ex abrupto denies his way of thinking and living. Sometimes you do not understand whether this candid hope is the result of the Westerner's ignorance or, worse, the absolute malice of a few, since cheap and profitable workforce and caregivers are much more needed than ethics, respect and safety and security of our citizens.
This shows that it is not the West that tolerates the Muslim presence in Europe, but the opposite. In a society such as ours – in full social and environmental deterioration (see the Laudato si' by Pope Francis), which has denied the sacred and has mixed genders; which is based on consumerism, servitude to money, exasperation of profit, the race for the useless, the triumph of technologicism, the race for pleasure, hedonism, the reduction of the ruling class and of politicians to zero; which has relegated women to the role of sexual icons and has reduced the sense of heroism to fiction; a society in which liberal-free market thinking generates embarrassing choices – the believers, including Catholics, Christians in toto, Jews and Muslims here, are instead tolerating the system that hosts them.
This is proved by the fact that the criminal horrors and atrocities we witnessed on November 13, 2015 were carried out by an infinitesimal percentage of Muslims present on our continent – on top of it, European citizens and not emigrants, i.e. legal children of those States where they committed crimes. It is not for me to explain why they have done so. In a millennium and a half, what has been happening for the last sixteen years, since the "humanitarian" bombs began to devastate the Afghanistan of the Taliban in the past and of the Taliban today, has never happened.
Muslim-Evangelical alliance strives to create religious and political middle ground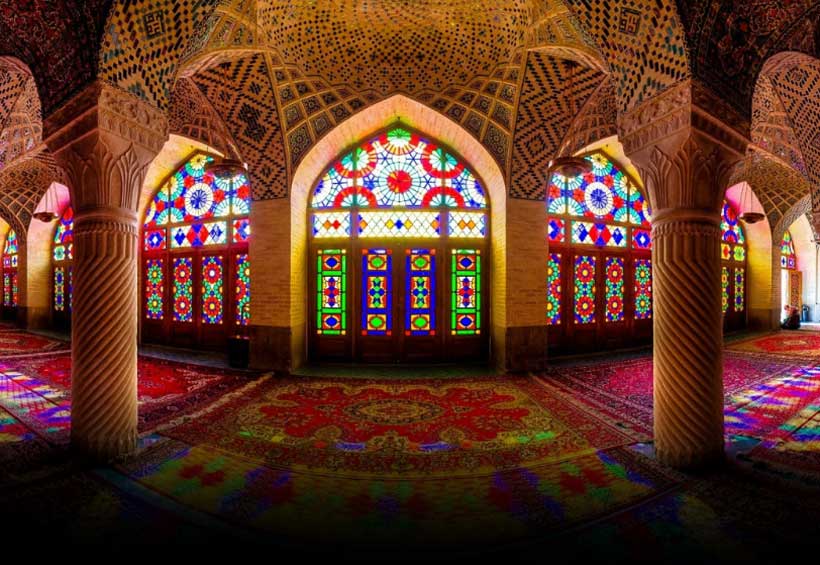 A recent unprecedented alliance between Muslims and Evangelicals takes on added significance in a world in which human rights are on the defensive, religious groups tend to forge political as well as ideational partnerships, and the role of the clergy in multiple Muslim-majority countries has come under scrutiny.
The alliance potentially could create a platform for voices in the Muslim world, particularly the Middle East, in which significant segments of the youth who constitute a majority of the population, increasingly reject state-controlled, ritualistic forms of religion and distrust clerics subservient to the government.
It could also offer a middle ground on which elements of the secular centre-right and centre-left could meet based on shared faith-based values in deeply polarised parts of the world, particularly in the West.
International affairs and inter-faith scholar Michael Driessen suggested in an email to this writer that the recently forged alliance between Indonesia's Nahdlatul Ulama (NU), one, if not the world's largest Muslim civil society organization, and the World Evangelical Alliance (WEA), fits a pattern of partnerships between diverse religious groups that goes beyond seeking to protect minorities to promotion of social cohesion and fraternity.
Speaking at a virtual meeting of the Interfaith Forum of the Group of 20 or G20 that brings together the world's largest economies, Tunisian Islam scholar Nejia Al-Ourimi seemed to anticipate the alliance when she argued that reform of Islam would have to be bottom-up and originate in civil society rather than top-down and directed and controlled by autocratic rulers who see it as a way of branding themselves and their nations as well as and one way of ensuring survival.
Ms. Al-Ourimi reasoned further that genuine inclusivity was precluded in much of the Middle East because most Arab constitutions assume that the state has a religion. She went on to say that "what we need to do is reframe the traditional approaches of linking religion to legislation. We must find leaders who are willing to withdraw from the traditional way of participating in the public sphere—through the legal and legislative dimensions—and return from a 'values' perspective to guide ethical efforts."
In a contribution to a recently published report on Human Fraternity and Inclusive Citizenship issued by the Italian Institute for International Political Studies (ISPI) and the Beirut-based Foundation for Diversity, Solidarity and Human Dignity (Adyan), Ms. Al-Oumiri points to a series of lofty, lovey-dovey inter-faith statements issued in the past decade by different combinations of Arab Muslim and non-Muslim clerics, religious and secular intellectuals, and politicians.
The statements constituted attempts by Muslim religious authorities and autocratic governments to keep ahead of the curb of youth aspirations and project themselves as voices of moderation by emphasizing religious freedom, religious pluralism, and inclusive citizenship irrespective of religious belief.
The statements include the 2012 Statement on Basic Freedoms issued by Al Azhar, Islam's Cairo-based oldest institution of Islamic learning that has long been swayed by Saudi and United Arab Emirates financial support, the 2016 Marrakech Declaration that called for the development of a jurisprudence of that enshrines the concept of inclusive citizenship, and the Document on Human Fraternity signed in the UAE in 2019 by Pope Francis and Sheikh Ahmed Al-Tayeb, the Grand Imam of Al-Azhar.
Referring to the 2012 Al Azhar statement, Ms. Al-Oumiri highlighted the fact that the statement was issued in the wake of popular revolts that in 2011 toppled the leaders of Tunisia, Egypt, Libya, and Yemen. Saudi and UAE manoeuvres helped roll back the revolts' achievements in all of the countries except for Tunisia.
The manoeuvres did not roll back what Ms. Al-Oumiri described as a "new awareness" among "all the components that participated in the protest movement, secularists, liberals, Christians, Muslims and others, (that) became aware of the fact that the bilateral polarization and exclusionary relations prevailing at that time were the main reason for the dispersion of forces capable of inducing positive change and extricating Arab society from its chronic crisis." It is an awareness that expresses itself today among others in changing youth attitudes towards religiosity.
Ms. Al-Oumiri's 'new awareness' is one factor that hampers autocratic efforts to shape a moderate form of Islam that serves the needs of social change and economic diversification without conceding democratic freedoms, projects autocrats as religious moderates as part of their nation branding and furthers their quest for religious soft power.
The 'new awareness' is borne out by research and opinion polls that consistently show that the gap between the religious aspirations of youth and state-imposed interpretations of Islam is widening. The polls and research suggest that youth are increasingly sceptical towards religious and worldly authority. They aspire to more individual, more spiritual experiences of religion.
As a result, Nahdlatul Ulama's opportunity to turn its alliance with the WEA into a vehicle of change in both the Muslim world and the West is enhanced by the fact that religious reform in rival contenders for religious soft power like Saudi Arabia, the UAE, Qatar, and Egypt is top-down by decree or changes in common or civil rather than, more sustainably, bottom-up and anchored in religious law and jurisprudence.
The point was highlighted when Nahdlatul Ulama's religious leaders took the first step towards reform of religious law and/or jurisprudence in 2019 by replacing the notion of the kafir or infidel with the concept of muwathinun or citizens to emphasize that Muslims and non-Muslims were equal before the law.
Leaders of the group say that they intend to tackle other outdated, intolerant, or supremacist concepts such as the dhimmi or People of the Book, and slavey that remain reference points even if large numbers of Muslims do not heed them in their daily life, as well as eventually blasphemy and apostasy.
Nahdlatul Ulama's opportunity is further both bolstered and complicated by the fact that autocratic Muslim rulers wittingly or unwittingly reinforce Islamophobic tendencies in multiple ways by their often brutal abuse of human rights at home and their support of policies in various parts of the globe that encourage negative perceptions of Islam and Muslims.
These policies include the blurring in countries like France and Austria of the lines between political Islam and piety as well as autocratic Muslim acquiescence, if not endorsement of the crackdown on Turkic Muslims and Islam in China's north-western province of Xinjiang.
Nahdlatul Ulama, despite its tangible adherence to principles of democracy, human rights, and tolerance, has yet to clearly distinguish itself from autocratic religious soft power rivals when it comes to its shared rejection of political Islam and identity politics. In other words, how it handles Islamophobia is likely to be a litmus test for Nahdlatul Ulama as well as its alliance with the Evangelicals.
Making that distinction clear is likely to also enhance the Nahdlatul Ulama-WEA alliance's ability to bring together elements of the centre-right and centre-left could meet based on shared faith-based advocacy of human rights, democratic freedoms, and tolerance at a time that democracy is on the defence.
The linkage between the Nahdlatul Ulama-WEA alliance's opportunity to serve as a bridge in both the religious and political domain is evident not only when it comes to countering religious supremacism but also far-right extremism. It is that linkage that adds a geopolitical dimension to the alliance's potential.
Germany, where ultra-nationalist supremacists, despite recent electoral setbacks for the Alternative for Germany (AfD), have infiltrated the security and armed forces, spotlights the importance of creating a religious and political centre that is driven as much by shared values as it is by interests.
Security services recorded more than 1,400 cases of suspected far-right extremism among soldiers, police officers and intelligence agents in recent years. The German defence ministry last year disbanded a whole company of special forces after explosives, a machine gun, and memorabilia of the Nazi's SS were found on the property of a sergeant major.
The geopolitical significance of developments in Germany is enhanced by the fact that some German ultra-nationalists and members of the far-right are believed to have links to Russia and /or far-right Russian nationalists.
In the latest German incident, prosecutors are investigating an official of Federal Office for the Protection of the Constitution (BfV), the country's domestic intelligence agency, suspected of helping plan the assassination of a Chechen dissident as part of a campaign across Europe that targets critics of Ramzan Kadyrov, the president of the Russian republic of Chechnya. Mr. Kadyrov is widely viewed as an associate of President Vladimir Putin and maintains close ties to Middle Eastern autocrats.
Defining moderate Islam: Muslims and Evangelicals forge an alliance
A major Muslim and Evangelical organization joined forces this week to significantly advance hitherto state-backed ceremonial inter-faith dialogues that seldom go beyond platitudes and lofty statements.
This week's launch at a Washington DC mosque of an inter-faith alliance and a book published by the Institute for Humanitarian Islam and the Germany-based World Evangelical Alliance (WEA) as well as the Center for Shared Civilizational Values constitutes an Evangelical endorsement of Humanitarian Islam.
It also amounts to a rare Muslim celebration of an Evangelical authority, WEA secretary general Archbishop Thomas Schirrmacher, who played a key role in building a relationship between the Evangelical group and Indonesia's Nahdlatul Ulama, one, if not the world's largest Muslim movement.
"Dr. Schirrmacher's decision to engage with the Humanitarian Islam movement may prove to be singularly consequential, and perhaps even historic, in its ramifications for the relationship between Christians and Muslims," the editors of the book, Thomas K. Johnson and C. Holland Taylor said in their introduction.
Entitled 'God Needs No Defense: Reimagining Muslim – Christian Relations in the 21st Century,' the book is an anthology of essays written by preeminent Muslim and Christian scholars.
Based in the Indonesian capital of Jakarta, the Institute for Humanitarian Islam was established by Nahdlatul Ulama to advance globally its humanitarian interpretation of the faith.
Nahdlatul Ulama sees the concept as an alternative to state-backed less developed and less tolerant and pluralistic notions of a moderate Islam as propagated by countries like Saudi Arabia and the United Arab Emirates as well expressions of political Islam represented by Turkey, Iran, and the Muslim Brotherhood.
Nahdlatul Ulama was founded almost a century ago in opposition to Wahhabism, the austere interpretation of Islam propagated for decades by Saudi Arabia until the rise in 2015 of King Salman and his son, Crown Prince Mohammed bin Salman.
The Indonesian group positions Humanitarian Islam as advocating genuine religious reform rather than self-serving social and rhetorical change advocated by rulers eager to implement long-overdue economic and social reform and project themselves as genuine religious moderates in a global battle for Muslim religious soft power and the soul of Islam.
The differences between Nahdlatul Ulama's Humanitarian Islam and the interpretations of the faith put forward by its conservative monarchical and republican Islamist soft power rivals are stark and raise fundamental questions about what constitutes genuine reform and how it can sustainably be achieved.
The differences pitch an independent civil society group, albeit one with close ties to the state, against states themselves.
Nahdlatul Ulama's independence has allowed it to start a process of real change rooted in religious law and jurisprudence rather than a ruler's decree or opinion issued by subservient clergymen.
The group challenges outdated, intolerant, or supremacist concepts such as the kafir or infidel, the dhimmi or People of the Book, and slavey that remain reference points even if large numbers of Muslims do not heed them in their daily life, as well as eventually blasphemy and apostasy.
The group's religious leaders took the first step in 2019 by replacing the term kafir with the word muwathinun or citizen to emphasize that Muslims and non-Muslims were equal before the law. "The word 'kafir' hurts some non-Muslims and is perceived to be theologically violent," Nahdlatul Ulama cleric Abdul Moqsith Ghazali said at the time.
Independence also enabled Nahdlatul Ulama to embrace the Universal Declaration of Human Rights, parts of which are exempted by its religious soft power rivals. That is not to say that liberals may not take issue with some of the interpretations of the declaration by Nahdlatul Ulama, a socially conservative movement.
The differences raise questions about Nahdlatul Ulama's ability to succeed beyond the significant inroads that the group has made among political and religious elites in the United States, Europe, the Vatican, and parts of Africa and Asia.
The launch in Washington of the unprecedented alliance and the book is together with Nahdlatul Ulama's association with the Centrist Democrat International (CDI), the world's largest grouping of political parties, the most publicly visible evidence of its success among elites.
The alliance puts flesh on the skeleton of recent inter-faith dialogue by bringing together two of Islam and Christianity's major groups. Nahdlatul Ulama has tens of millions of followers while the World Evangelical Alliance says it represents 600 million Protestants and national evangelical alliances in 140 countries. The alliance with Nahdlatul Ulama casts a different light on Evangelicals as opposed to Evangelists, who particularly, in the United States have often come to be identified with Christian nationalism and Islamophobia.
The alliance aims "to prevent the political weaponization of identity; curtail the spread of communal hatred; promote solidarity and respect among the diverse people, cultures and nations of the world; and foster the emergence of a truly just and harmonious world order founded upon respect for the equal rights and dignity of every human being," the Institute for Humanitarian Islam and the Nation's Mosque in Washington, said in a press release.
With the creation of the Center for Shared Civilizational Values, the alliance also constitutes an effort to create a platform for a dialogue that moves beyond elites to nurture a grassroots movement in favour of religious reform across major religions that emphasizes inclusivity, pluralism, tolerance, and common values rather than exclusivism and supremacy fueled by identity politics. (In the spirit of transparency, this writer has been invited to be a member of the centre's advisory board).
In doing so, the Center hopes to build on Nahdlatul Ulama's substantial popular base in Indonesia, the WEA's reach across the globe and a range of contacts and interactions with Catholic, Jewish, and Hindu groups and personalities.
The choice of Masjid Mohamed, the Nation's Mosque, as the venue of the launch, suggests an outside-in strategy in trying to garner grassroots support in the Muslim world. Located in Washington's historic African-American Shaw district, Masjid Muhammad is the first mosque in the United States built by descendants of slaves.
As such, the launch constitutes an outreach to a minority Muslim community in a Western democracy that despite upheaval in the United States as the country struggles to come to grips with its history of racism is likely to be more accessible and perhaps more open to Humanitarian Islam's message than significant segments of the population in Muslim-majority countries like Pakistan or the Middle East where many see what has long become a global faith through the lens of its Arab origins.
The alliance takes on added significance in a Western world that despite the electoral defeat of former US President Donald J. Trump and setbacks in Europe suffered by populists and ultra-nationalists has in recent years increasingly mainstreamed prejudice, bias, and authoritarianism.
"Rather than the world becoming more like the United States, as so many of us expected after the Cold War, the United States has become more like the rest of the world—in particular, its authoritarians," noted foreign policy analyst Steven A. Cook, debunking the projection of the US as a beacon of liberty and freedom.
In a twist of irony, Nahdlatul Ulama's book publication coincided with a more narrowly focused and transactional Saudi-backed launch in Lebanon of a book, 'The relationship between the Maronite patriarchate and the Kingdom of Saudi Arabia.' Written by Maronite Father Antoine Daw, Saudi support for the book and outreach to the Maronites was part of the kingdom's effort to counter Iran's regional influence and engage the Islamic republic in direct and indirect issue-oriented dialogues.
The launch in Bkirki, the Maronite patriarchate's episcopal see, followed a call by Patriarch Bechara Boutros Al-Rahi, Lebanon's most senior Christian cleric, for a meeting with Hezbollah, the Lebanese Shiite militia that is Iran's closest ally in the Arab world.
The patriarch urged Hezbollah, one of Lebanon's most powerful groups that played a key role in Iranian support for the Syrian regime of President Bashar al-Assad to move towards a position of neutrality in a bid to salvage Lebanon that is teetering on the brink of economic and political collapse.