Gwadar: An Influence multiplier option for China
The Gwadar Port project has an exceptionally important function not only for Pakistan but also for the rest of the region. Notably, the Chinese government has paid the bulk of the funds for the project execution. The state owned Frontier Works Organization (FWO) of Pakistan got financial support of $360 million from China for the expansion and up gradation of the Karakoram Highway in order to smooth and speedy transportation of the imported and exported goods through the Gwadar Port.
In the longer-run, the Gwadar port will exceptionally serve the Chinese interest in the region. To meet the energy needs essentially required for the functioning of industries, China's oil and energy supplies travel from the gulf region those pass through a long route across the Strait of Malacca near the areas falling under the US influence. The current route of Chinese goods transportation takes more than 45 days to reach destined markets of Europe via the Middle East. Apart from this, the oil supplies reaching Chinese Eastern parts coast high along with additional time required to transport these supplies to other Western parts of China. Whereas, the oil supplies from Gulf countries would be transported through Gwadar and the Karakoram Highway with highly cheaper cost, safe transportation and in a very short time to the western parts of China. Likewise, the Chinese trade goods will also find an easier, shorter and secure route to Middle East bringing profitability greater than ever before. Once the project is functional, China will make huge revenues because with the completion of CPEC, the Chinese shipments will become able to reach the same destination just within 10 days period. The Gwadar Port will eventually create a nexus between China, Pakistan and the Central Asian countries with prospective revenues more than billions of dollars every year for all the countries.
The changing landscape of the region with prospectively abundant by putting the finances of various mega multinational companies such as Shell is working for setting up mega oil refinery. Moreover, the Arab Countries, stuffed with high revenues from the oil resources also rendering their plans for the port city. The business groups from the Gulf countries particularly the business enterprises from the UAE are particularly interested in investing $90 billion for constructing high standard recreational hotels and industrial units.
The real-time efforts by the China and Pakistan collaboration for the actual usefulness of the Port are mainly due to the duty free trade and the development of the Gwadar as a Free Trade Zone. These policies outstandingly appeal the investor around the globe particularly the neighboring Gulf countries moreover, also encourages the confidence of many multinational companies with their immense financial strength in this port that is already on the focus of the whole world. The greater economic opportunities are particularly related with the factors that most of the Central Asian states such as Tajikistan, Uzbekistan and Turkmenistan along with Afghanistan all are landlocked countries and they all will depend mainly over the Gwadar port for their trade and exports.
The Gwadar port has capability to handle ships of 50,000-deadweight tonnage (DWT) which enables the importers to ship maximum cargo on a single ship. The liquid bulk and the containers as the main contributors for the Gwadar Port that prospectively throughput 321 to 345 million tons. The flow of financial resources mainly contributing to the Chinese economy through the fully functional Gwadar and the CPEC estimated at $40 billion per annum by the year 2020 however, this in turn would also add a total of $8 billion revenue per annum in Pakistan's economic resources. In addition, the narrow estimates of revenues through the exports from Gwadar Industrial Park would reach at $1.5 billion per annum. Given the need of high interface of Chinese and Pakistani business and investment, collaboration will immensely spur the economic activity by generating around 2 million additional employment opportunities for the people of both countries. The recent MoU signed between North South Transport Network (NSTN) Private Limited Pakistan and Gwadar International Terminal Limited (GITL) intend to setup three warehouses and storage of goods and containers with an initial level anticipation of each monthly volume capacity of 200-250 containers or 5,000-6,000 tons of cargo-total of 5% of China's international cargo volume. The three transport and logistics subsectors could earn up to $6 billion per annum and attract creating 9,000 new enterprises and 400,000 additional jobs in the Port city.
Azerbaijan's geo-economic expansion prospects: Conventional or emerging markets?
In the background of global geo-economic shifting, nation states confront significant challenges in terms of appropriate positioning. In case of Azerbaijan, these challenges are also related to regional geopolitical imbalances as well as structural problems existing in the national economy.
Throughout its independence, Azerbaijan has pursued the way to formulate its foreign economic relations through maximizing its economic benefits in the context of achieving relevance to its national interests. Indeed, country's geographical location and economic strength gained thanks to oil boom gave birth to the possibility of formulation of Azerbaijan as a regional geo-economic pivot.
Azerbaijan iscurrently conducting multi-vectorial geo-economic development strategy in order to maximize its geographic advantages as well as maintaining better positioning in the framework of massive realignments observing in global economic architecture.Looking through of the policy frameworks which encapsulate country's medium and long-term economic vision, it becomes obvious that Azerbaijan will continue to adjust these strategies to the "new game rules" of geo-economic shifting.
However, it should also be mentioned that in some cases, Azerbaijan's geographic location takes part as an impediment rather than advantage.Referring to conventional understanding of the concept of "space", Azerbaijan has only limited number of spaces in which geo-economic sustainability can be realized. However, shifting from geopoliticsrelying on the dominance over geographic basins to the geo-economics which relying on controlling financial and trade flows creates an excellent opportunity for Azerbaijan to tackle with this problem. In this regard, it should be emphasized that successful realization of trade-logistics and energy transport projects in recent years have created a sound ground to continue geo-economic expansion in the new stage of economic development. But the question currently standing in front of this expansion strategy is that which markets or "geo-economic spaces" should be main target?
Assessment of trans-regional projects initiated or supported by Azerbaijan during last two decades indicate that these initiatives are mainly directed to mitigate EU's dependence on several routes or building an appropriate infrastructure to bolster these countries' trade relations with Central Asian countries. This factor was strategically and economically beneficial for Azerbaijan in terms of getting better access to European markets and eliminating infrastructural backwardness inherited from Soviets. However, as aforementioned, current realignments in geo-economic landscape make it necessity to add new directions and quality features to the geo-economic expansion strategy of the country.
In this regard, Strategic Road Map for the perspectives of the national economy which approved by President Ilham Aliyev in late 2016 can be accepted as a reliable guide to find answer to the question put above. It is not secret that in recent years, we are observing geo-economic shifting from Euro-Atlantic region to the Asia-Pasific. This shifting is gradual and time-consuming process and cannot be constrained only by Chinese economic expansion or South Korean success story.
According to the World Bank, over the next three years the $75 trillion global economy will expand by more than $6.5 trillion in size. It is also estimated that China and India will be among Top 3 contributors to real GDP growth predicted for 2018-2020 while Turkey, Indonesia, South Korea and Japan will be also among major contributors.Furthermore, emerging and developing Asia seems will be achieved to quadruple its share in global GDP based on PPP during 1980-2020.
In the light of these figures, it can be put forward that Azerbaijan can take more benefits through getting better access to these emerging Asian markets. Furthermore, taking into consideration country's medium and long-term economic vision in which acceleration of joining to global value chains has been mentioned as one of the strategic targets,integration to these markets promise more economic gains. The scale of these gains will not be constrained only in the framework of monetary or financial units. Particularly, significant progress achieved in realization of North-South and East-West transport corridors in recent years, additionally much brighter prospective transport projects which are expected to be realizedin the near future will lead to increase Azerbaijan's geo-economic importance. This achievement can be accepted as a result of continuous efforts made by Azerbaijan during last two decades. As mentioned by President Aliyev, situated between Europe and Asia, Azerbaijan will continue to use wisely its geographical location to become one of the leading transportation hubs in Eurasia. Pursuant to his opinions, it is highly predictable that Azerbaijan geo-economic expansion will continue in accordance with regional and global economic landscape movements.
Getting efficient positioning in regional integration movements which dominantly shaping under priority of national interests is one of the key directions of Azerbaijan's geo-economic expansion strategy.In this regard, preserving independence in integration processes is one of the significant imperatives in Azerbaijan's foreign economic and trade relations.It is worth to mention that Azerbaijan, unlike to some of other region countries, still preserves independence in making choices regarding with integration movements. Therefore, Azerbaijan's current stance lets us put forward the idea that consistence of joining to such type of integration movements with the country's strategic foreign and domestic economic targets is more deterministic imperative rather than nominal participation.This hypothesisalso involves some insights regarding with the issue that in which direction geo-economic expansion ought to be continued in the following years.
On the macroeconomic and foreign trade perspective, it is worth to emphasize that Azerbaijan has achieved significant growth rates during 2004-2014. After some adverse effects of oil price crunch after 2014 Azerbaijan economy is currently in the process of adjusting new equilibrium points.This process is conducting not only through improving macroeconomic indicators, but also through making changes in geographic orientation of the country's foreign trade relations. According to the official figures, the share of Asian markets is averagely 38% in exports and 39% in imports. However, analyzing of commodity structure of this trade turnover exhibits that in exports low value-added commodities dominate while in imports particularly medium and high value added ones take the lion share. This structure of trade relations with Asian countries brings forth some challenges in terms of diversifying commodity structure of exports as well as increasing turnover with these emerging economies. Therefore, in the context of geo-economic expansion, it would be more reasonable for Azerbaijan to pay much attention to join global value chains appearing in these markets. Additionally, thanks to already finished and prospective  trade-logistics and transportation projects, Azerbaijan's opportunities to benefit from new trade reality which involves geographical fragmentation of production is increasing. This new reality offers to accelerate diversification of economy with limited resources avoiding from conventional barriers existing in small economies such as Azerbaijan.
Finally, Azerbaijan seems very determined to become a geo-economic pivot in its region relying on its comprehensive and continuous development strategies and rising international economic competitiveness which achieved during recent years. This deterministic stance will continue through shifting beyond a new quality stage of geo-economic expansion in the era of formulation multipolar global economic order. This shifting additionally requires revision of geographic expansion postulates of the country's geo-economic development strategies. The characteristics of this revisionwill be determined by systemic realignments in the global economy.
231,000 New Jobs Added in Western Balkans amid Ongoing Economic Challenges, Emigration
A 3.9 percent increase in employment over the last year has led to the creation of 231,000 new jobs throughout the six countries of the Western Balkans, according to the "Western Balkans Labor Market Trends 2018" report, launched today by the World Bank and the Vienna Institute for International Economic Studies (wiiw). Unemployment also fell from 18.6 percent to 16.2 percent, reaching historic lows in some countries.
Leading the way for employment in the region was Kosovo, which saw an increase of 9.2 percent, followed by Serbia (4.3 percent), Montenegro (3.5 percent), Albania (3.4 percent), FYR Macedonia (2.7 percent), and Bosnia and Herzegovina (1.9 percent). Despite this progress, however, low activity rates – particularly among women and young people – along with high rates of long-term unemployment and a prevalence of informal work, continue to pose challenges for sustained economic growth in the region.
"The region has made great strides in improving labor market outcomes over the last year – meaning more people are finding jobs," says Linda Van Gelder, World Bank Country Director for the Western Balkans. "However, we continue to see high rates of people who are not in employment, education or in training programs and we need to find ways to link them to future opportunities."
Youth unemployment of 37.6 percent is a key challenge for the region. However, this rate is down from last year and nearly every country in the region is experiencing the lowest levels of youth unemployment since 2010. Country rates range from 29 percent in Montenegro and Serbia, to more than 50 percent in Kosovo. According to the report, it may be difficult for young people who become detached from jobs or education for long periods to reintegrate into the labor market. They also face a wage gap, earning up to 20 percent less than those who find employment sooner.
The report also notes that female employment rates are on the rise but they still remain low by European standards. The employment rate for women across the region stands at 43.2 percent, varying from a low of 13.1 percent in Kosovo to a high of 52.3 percent in Serbia. The gender gap in employment has also narrowed since 2010, ranging from 28.9 percentage points in Kosovo to 9.8 percentage points in Montenegro.
"Economic trends in the region look to be headed in the right direction," says Robert Stehrer, Scientific Director of the Vienna Institute for International Economic Studies. "Getting more people, particularly young and women into employment remains one of the key challenges in the region to sustain economic and social convergence."
A number of obstacles to employment need to be addressed to reduce ongoing emigration from the region, especially common among young, educated people. In order to address this, further knowledge is needed. Countries in the region should synchronize their data on emigration and improve the registration and publication of migration statistics. By utilizing high-quality data that is in-line with international standards on workforce composition – both domestically and internationally – will produce accurate analysis of labor market dynamics in the region and allow for the design of policies that can simultaneously address the challenges of emigration and reap the benefits of migration.
Better linkages between secondary graduates and the labor market, as well as earlier interventions to retain students, can improve opportunities for employment. Policies, such as child care, care facilities for the elderly, flexible work arrangements and more part-time jobs would also promote labor market integration among women.
The report was produced with financial support from the Austrian Ministry of Finance.
Economic Growth in Gulf Region Set to Improve following a Weak Performance in 2017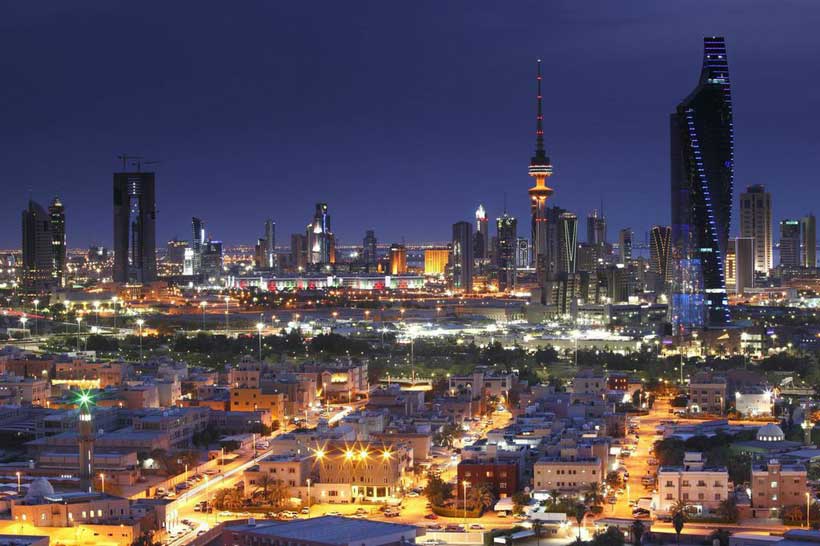 The Gulf Cooperation Council (GCC) region witnessed another year of disappointing economic performance in 2017 but growth should improve in 2018 and 2019, according to the World Bank's biannual Gulf Economic Monitor released today in Kuwait.
The region eked out growth of just 0.5% in 2017 – the weakest since 2009 and down from 2.5% the previous year. The GCC region's economies experienced flat or declining growth as lower oil production and tighter fiscal policy took a toll on activity in the non-oil sector. External debt issuance continued to rise to help finance large fiscal deficits.
Economic growth is expected to strengthen gradually, helped by the recent partial recovery in energy prices, the expiration of oil production cuts after 2018, and an easing of fiscal austerity. The World Bank expects growth to firm to 2.1% in 2018 and rise further to 2.7% in 2019. Growth in Saudi Arabia is expected to rebound close to 2% in 2018-19 and to strengthen similarly elsewhere in the region.
"Policy attention is shifting towards deeper structural reforms needed to sever the region's longer-term fortunes from those of the energy sector," said Nadir Mohammed, World Bank Country Director for the GCC. "While the recent increase in oil prices provides some breathing space, policy makers should guard against complacency and instead double down on reforms needed to breathe new life into sluggish domestic economies, to create jobs for young people and to diversify the economic base. Any slippage could negatively impact the credibility of the policy framework and dampen investor sentiment."
Looking forward, there are several downside risks that may weigh on activity. Lower than expected oil prices could exert pressure on the OPEC producers to extend or deepen their production reduction agreement and dampen medium-term growth in the GCC countries.
Although fiscal and current account balances are improving, the region continues to face large financing needs and remains vulnerable to shifts in global risk sentiment and the cost of funding. Geopolitical developments and relations within the region could slow growth prospects. Slippage in the implementation of country reform plans arising from weak institutional capacity will rob the GCC of the benefits of fiscal adjustment and of deeper structural reforms that aim to diversify their economies.
Over the longer term, the enduring dominance of the hydrocarbon sector in the GCC economies argues for the vigorous implementation of structural reforms.  The terms of trade shocks in 2008-09 and in 2014-16 barely dented the dominance of the hydrocarbon sector in the GCC, with the bulk of the adjustment so far driven by spending cuts rather than the emergence of other traded sectors.
Structural reforms should focus on economic diversification, private sector development, and labor market and fiscal reforms. The GCC states' long-term ambitions are articulated in various country vision statements and investment plans, and aspire to build competitive economies that utilize the talents of their people.
Implementing these structural transformation programs requires continuing political commitment from the GCC governments.
Saudi Arabia has shown considerable leadership in this regard: the 12 "vision realization plans" associated with its Vision 2030 aspirations aim to significantly transform the economy over the next 15 years by lifting the private sector share of the economy from 40 to 65% and the small and medium enterprise contribution to GDP from 20 to 35%.
"Transforming from an oil-dependent economy to a self-propelled, human capital-oriented one requires some fundamental changes in the mindset; some also call this a new social contract," said Kevin Carey, Practice Manager at the World Bank.  "GCC countries do not need to discard their existing social contracts but rather to upgrade them to reflect new realities of low for long oil prices, increasing global competition and the long-term threats from technological and climate change."
As with other Arab countries, the GCC states also face sustainability, equity and welfare challenges related to their pension systems. These issues need to be addressed urgently to prevent any negative impact on economic growth, fiscal sustainability, and labor market stability.
Among the potential solutions that could help improve pension outcomes, the Gulf Economic Monitor underscores the importance of improving efficiency by reducing the prevailing fragmentation in many of the GCC pension systems; making access and contributions as simple and systematic as possible through the strengthening of ID and IT systems and the capabilities of pension administration bodies; and strengthening the governance of pension institutions. If GCC countries wish to attract global talent, they will also need to consider potential solutions for expatriates that help to meet their long-term pension and financial security needs.