Indian politics: regional polls 2016: Fall of Congress party amid shaky rise of Hindutva BJP
The long wait for poll outcomes and political trends in 5 Indian states viz Tamil Nadu, Kerala, West Bengal, Pondicherry and West Bengal that went to poll in May recently to elect new assemblies is finally over and results are the most disappointing for the Congress party.
When the counting for all seats in the five states have been ended and results have been announced, the trends indicate that the Indian voters are now more matured than ever before, especially in Tamil Nadu where the ruling AIADMK won the poll again while DMK has also won sufficient number of MLAs to apply pressure on the ruling dispensation. Post poll predictions said Tamil Nadu may have a hung assembly. But the AIADMK won the poll.
To put it straight away, the ruling AIADMK has retained power in Tamil Nadu while the leftists have returned to power in Kerala by defeating the ruling Congress led UDF, while DMK- Congress alliance won in Puducherry, BJP got Assam, Mamata Banerjee's TMC has comfortably thrashed Congress-CPM alliance in West Bengal. Congress and CPM had ruled the state for decades until TMC replaced it last time and since then both have failed to make their presence felt in the state and now they decided to fight the poll jointly. And again they have failed now.
In the Union Territory of Puducherry, Congress-DMK alliance was ahead in the 30-member assembly closely followed by AINRC headed by Chief Minister and former Congressman N Rangaswamy. J Jayalalithaa has won from RK Nagar constituency in Chennai. .AIADMK won Hosur seat by 22,964 votes, wrests the seat from the Congress that held the seat for three terms.
A major casualty of the just occurred in assembly polls in 5 Indian states, as speculated, is the Indian National Congress party with longest history in the country fairing baldy in most of these states, while Hindutva BJP, though also in a bad shape, is trying to find new spots to expand its Hindu vote bank agenda into new states as part of RSS ideology. And the steady fall of Congress signifies existential crisis for the party as its electoral alliance strategy with Communists has also failed in West Bengali, while it lost power to left parties in Kerala and BJP in Assam and it plays subordinate role to DMK in Pondicherry and also in Tamil Nadu where it made some gains as part of DMK led alliance.
When ruling Congress lost Kerala to Communist parties with which it forged alliance in West Bengal only to lose again, the BJP has stormed the North Eastern state Assam for the first time, unseating the clueless Congress. Even before the polls Assam has been on the road to making history with BJP set to get its first government in the North East by dislodging Congress which has been in power for three consecutive terms.
West Bengal has re-elected Trinamool Congress led by CM Mamata Banerjee in a big way. The Congress could take solace from its projected victory in the tiny Union Territory of Puducherry where it is likely to get power in alliance with the DMK. DMK chief and former CM, Karunanidhi has won by over 60,000 votes over AIADMK's A N R Paneerselvam in Tiruvarur constituency.
In Kerala the defeat of corrupt and scams ridden Congress led UDF was rather expected but now there is a strong feeling among Congress men that had Oommen Chandy quit CM post and let state Congress chief Sudheeran or Ramesh Chennithala, perhaps UDF would have come back. The Muslim League has made enough success in Muslim dominated districts but cannot be in the new government.
In Kerala, the Left Front dislodged Congress from power in an anti-incumbency wave against the corrupt UDF government keeping up the tradition of voting out the incumbent government. Also, because of the strong effect of anti-incumbency and RSS Hindu vote mobilization strategy, BJP has opened an account for the first time in its political history in Kerala as its candidate and former central railway minister Rajagopal defeated the sitting CPM MLA in Nemom constituency in the capital. This the first ever win of Rajagopal who so far has never won an election in the state though he contested poll after poll in Kerala during his entire political career and this win uplift his image as loser. He was made a Rajya Sabha MP by the Vajpayee government and also inducted into his cabinet as rail minister. PM Modi did not adopt the Vajpayee method and Rajagopal remained jobless. Kerala corporate lords are eager to see a Kerala politician to be made a minister in Modi government but have failed.
CPI (M) veteran V S Achuthanandan won from Malampuzha constituency by a margin of 23,142 votes, defeating C Krishna Kumar of BJP. As it has become clear that her party will retain power, Jayalalithaa has thanked the voters: "I convey my heartiest thanks to voters who have reaffirmed their faith on me and given me another chance. False campaigning by DMK has been defeated. People of Tamil Nadu have rejected family politics carried out by our opponents".
It argued that there would be change in the attitude and performance of the ruling AIADMK governance and the party faced a serious threat from its arch rival DMK which has got 89 seats against the AIADMK's 131 seats in the assembly to apply a pressure on the government constantly. Jaya will end liquor culture in a phased manner.
In Kerala outcomes reveal a strong anti-incumbency wave against the ruling Congress led UDF and people voted to oust the corrupt Congress party led government and this explains how BJP also could open an account in the state.
There could be reasons, including the Vijayakanth factor, why Jayalalithaa and her party were elected back to power by the people of Tamil Nadu. We will discuss this in another article.
The TN elections witnessed a multi-cornered fight with the AIADMK, DMK, BJP, PMK and the PWF as the major parties. But it is AIADMK chief and Chief Minister J Jayalalithaa who has emerged triumphant and swept the polls. Jayalalithaa has made history as she is the second chief minister after MGR to be elected for a second consecutive term.
Interestingly, the Hindutva BJP has suffered a complete rout in the assembly poll for the first time in years, though it could send an MLA to Kerala assembly and hopes to replace Congress party there in course as per its ideology to make a India free of and without Congress.
Though BJP has won in Assam, it is also on the decline at national and state levels, albeit at a moderate speed. People who had voted for BJP earlier, thinking they are honest and sincere about people's causes, have rejected the party in the next poll, because they found the Hindutva parties also a bunch of fakes and a copy of the corrupt and dishonest Congress party.
While the BJP is for all practical purposes out of Tamil Nadu, Congress somehow has managed to stay on in the state thanks to its poll alliance with DMK. BJP says since the major parties refused to agree for an alliance with it, the Hindutva could be crushed by DMK-AIADMK rivalry.
DMK is down but not out. Although Karunanidhi became the chief minister of the state at a reasonably young age of 45 in 1969, his run continued only till 1977, that too with two interruptions. Since then, it was three consecutive terms of MGR until he died in 1987. In fact, Karunanidhi had to wait for more than a year since MGR's passing. Since he returned to power in 1991, it was never a continuous run. Karunanidhi and Jayalalithaa have been taking turns and by past trend and the verdicts of majority of exit polls, he should have been in office this time. But Jayalalithaa has successfully bucked the trend, and five years will be too long a wait for 91-year-old Karunanidhi. This decade-long banishment from power will be bad not just for Karunanidhi, but for his son Stalin and the DMK as well.
Vijayakanth's DMDK is a classic example. He had allied with AIADMK in 2011 and notched up more than 8 percent vote-share while winning 29 seats. Soon, he fell out with Jaya and exited the AIADMK front and remained a lone ranger. He, however, continued to be very active in politics, fighting Jaya and energizing his support-base. Recognising his vote-share and popularity, the DMK was very eager to have him in its front in 2016 elections, but he refused. The DMK made repeated overtures, but he wouldn't pay attention reportedly because of his chief ministerial ambition. Instead, he joined the ragtag team of MDMK and VCK called PWF. The man who had 29 MLAs last time couldn't win a single seat, including his own. And his mythical vote-share fell to a dismal 2.4 percent.
The story is the same with the PMK as well. It's a victim of the same grand illusion that the state has space for a non-Dravidian alternative. Unlike in the past, it refused to ally with not only the Dravidian parties, but also others, and ended up playing solo scoring nothing except a lone seat. The leader of the party and the man who claimed to be the most suitable to become the chief minister, Anbumani Ramadoss couldn't even win his seat.
It's rather strange that both the DMDK and the PMK did not realize about the inevitability of electoral compromises. Both the DMK and AIADMK are strong cadre-based parties and have historically polarized the state. Although it was the DMK which reaped the initial benefits of the Dravidian ideology, there was enough space for MGR, who was also endowed with a cult following, to split this support base.
Assam Chief Minister Tarun Gogoi has tendered his resignation to Governor PB Acharya following Congress' defeat in the just-concluded Assembly polls. Congress could manage to win only 26 seats while the BJP-led alliance swept to power in the state winning 86 seats in the recently concluded Assembly polls. The three-time Chief Minister did not speak to media persons waiting outside the Raj Bhawan after tendering his resignation.
In West Bengal the victory of incumbent TMC led by Mamata Banerjee is indeed historic as it defeated the formidable alliance of Congress-Communists- both have got disillusioned now.
In Tamil Nadu the ruling AIADMK could win the poll almost all alone and defeated DMK-Congress led airbus alliance. While PMK has got a MLA in the new assembly the PWA, which has given a lot of hopes of the youth, has failed to make it to the assembly. The issue would be debated in public.
Interestingly, Congress has promoted the BJP to blackmail Muslims voters to vote for the Congress party if they want to protect themselves form the Hindutva forces live in the country and used it to target and control Muslims in India but now BJP wants to finish off the Congress party and consume its vote banks.
While Congress has nothing to show to the world as its 'record' in the regional polls, the BJP has managed the show in Assam by harping on foreigners' issue (Bangladeshis). Hindutva parties cannot think of positive politics and one wonders if it can change its communal agenda any time in future for fear of losing Hindu votes
Congress-BJP nexus
There is no doubt that Congress and BJP play, like their product IPL, a joint game in the country's politics even as they pretend to be fighting one another for power at national and regional levels.
The truth is that the BJP was the creation of the Congress party to target Muslims vote banks so that Muslims fearing the Hindutva crimes simply vote for the Congress party, not knowing the hidden nexus between them. The way both Congress and BJP delay the Supreme Court judgment to get back the Babri mosque for worshipping Allah the almighty, has finally opened the eyes of Indian Muslims – at least many of them if not all – about the hidden anti-Islam agenda of these tow national parties. They have stopped voting both Congress and BJP and that resulted in the fall of Congress and BJP parties in Delhi state where a new party Aam Aadmi party AAP of Arvind Kejriwal swept the polls with a huge mandate. In order avoid the BJP's Hindutva agenda, Muslims vote for Congress. While the Congress is helping BJP to get more Hindu votes, Muslims help Congress take away major chunk of Muslim votes.
Essentially both Congress and BJP, covertly linked to Hindutva RSS, have common roots and Congress indirectly supports BJP as wherever Congress rules or ruled, BJP comes to take over. BJP has replaced Congress in several Indian states and Indian parliament, and it now rules Goa state with Christian majority. In other words, Congress, seeking to insult and contain, if not undermine importance of, Muslims in the country, makes way for the Hindutva party to replace it.
It appears the era of Congress party is over in India while BJP would enjoy the status of some more time until a national party with sincerity and commitment emerges to save the nation and people.
Corruption ridden Congress thrives and makes a comeback each time after the debacle, due mainly to the fact that Indian politics is not honest enough and bribery and corruption are rampant in the country. No ruling political party, except perhaps the AAP, is above corruption and they are not sincere and committed to people's concerns.
So far, it is impossible to make it out of existence in Indian politics. Of course, each time an obituary was written about the Congress party, it always made a comeback by cleverly playing on the weaknesses of other parties that are equally corrupt. Anti-incumbency of other parties helps the Congress to win polls.
In fact, there is no political party in the country, at national and state levels, that has pursed honest politics.
Congress Surgery?
Poll outcomes in the high-stakes assembly elections in West Bengal, Tamil Nadu, Assam, Kerala and Puducherry are shocking for Congress ad not pleasing for the BJP. In West Bengal and Tamil Nadu, where the incumbent Trinamool Congress and AIADMK respectively were surging ahead right from the initial rounds of counting, and they have drowned their foes and established their hold on to the people.
Congress high command led by Sonia Gandhi and Rahul Gandhi are deeply worried about the unexpected fate of the senior most party in the country. There is a suggestion to make Rahul as the president of the party but Rahul may not be interested in snatching party power from his mother.
The 2016 poll in Tamil Nadu and West Bengal has indeed further strengthened the respective ruling party's hold over the populations. Kerala has displayed poor account of the Congress party.
The state elections have clearly shown that Indians have clearly disapproved the Congress party as their rulers and also they are not in a mood to trust the BJP either. In West Bengal where the Congress and Communist parties made poll alliance to defeat the CM Mamata Banerjee's ruling party TMC, the opposition parties have been decimated as minor parties. It is doubtful if CPM and/or Congress can win elections in the state any time in the near future.
The poll debacle of BJP or DMK misfortunes in Tamil Nadu is not as serious fall as of Congress suffered in most of the states that went to poll in May. Similarly, the debacle of the new alliance PWA or PMK in TN is also could be temporary but BJP's is a serious concern for the BJP leadership because all their campaigns have ended in disaster for the party. But both the PWA and PMK have done their initial work as alternative political parties, though they could not win seats or increased their vote shares against the powerful DMK and AIADMK.
One does not know how would Tamil voters have reacted has the DMK declared MK Stalin as the DMK's CM candidate. There is a suggestion that people would have seen the development as a positive trend in DMK and even the poll outcomes would have been different. Not very sure!
There have been no changes in the AICC secretariat since the last Lok Sabha polls in which the party had its worst ever performance by securing just 44 seats in the 543-member House.
Congress leader Digvijaya Singh has made a pitch for a 'major surgery' in the organisation after the party's poor performance in the assembly polls. With the Congress losing power in Assam and Kerala, party President Sonia Gandhi has said it would introspect over the causes of the debacle and work with 'greater vigour' for the services of the people. However, taking to micro-blogging site, AICC General Secretary Digvijaya Singh said, "Today's results disappointing but not unexpected. We have done enough Introspection shouldn't we go for a Major Surgery?"
The Congress rejected suggestions that the party Vice President or President Sonia should accept blame for its debacle in four states. Digvijay's suggestion has come at a time when there is talk of the much-delayed reshuffle in the AICC secretariat likely to be carried out soon and indications are that Rahul Gandhi could be elevated as party chief. He also added that since the party was under the overall leadership of Sonia Gandhi and Rahul Gandhi, they are the ones who have to take steps to rejuvenate the party and build up a regional leadership. Even Congress leader Shashi Tharoor MP said it is now a time for action, not giving any idea about what exact change they want.
Over all confusion in the party about the future of the party is so strong there is no credible solution to make the party look healthy. Rampant corruption, insensitive misrule, promotion of RSS/BJP to blackmail the Muslim voters have created deep rooted crisis in the party which the BJP is taking full advantage in polls.
Is Congress era is over so early?
1.2 trillion rupees on the move: Modi's greatest piece of purchase yet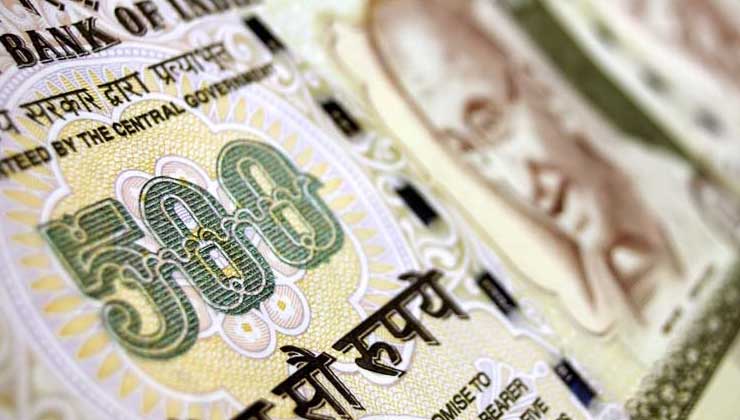 Last week, the RBI (Reserve Bank of India) was taken aback by more than a surprise. Just when it was dealing with the uncomfortable series of events that led to the transfer of surplus 1.2 trillion rupees into the government of India; social media erupted. It quickly realized that losing the battle regarding the transfer would only add fuel to the hoax of closing down nine commercial banks. RBI enjoys considerable amount of autonomy and independence in the largest democracy, and still, it had to kneel down to Modi's alleged quick fix.
The RBI would have to vouch for the government in times of need, it is primarily what is expected of the institution; but there was a great deal of discomfort in how the government justified it. A committee set up under the ex-governor, Mr Bimal Jalan, cited how central banks would not need so much of surplus to carry out their affairs. Effectively, it was an order, not a request, which became the underlying discomfort behind RBI's hesitancy in adhering to the views of capital transfer committee. Not that anyone expected the central lender to protest longer, it did however, request Mr Jalan to reconsider the decision at the face of various consequences. To say the least, it was embarrassing for a premier financial institution to be put under the public eye. The social media hoax was another ridicule of the sickly RBI. In the tales of grand conquests, the victorious army steals the wealth from the losing party. Similarly, the BJP led government in India are redefining all forms of state tools in favour of their interests.
Stolen wealth is most often than not used to correct economic blunders. Just like in the tales of grand conquests, the decision to transfer national wealth from the reserve bank is nothing new. It is nevertheless baffling, that the money transfer is looping in the same direction. While the BJP government in India were imposing a comprehensive GST (Goods and Service Tax) policy, they would not have anticipated complaints from large industries over decreased consumer consumption. For a party that is now known to redefine the legitimacy of governance, falling prey to NBFC's (Non-bank Financial Companies) incompetence or bankruptcy is a visible defeat. Unlike many other soaring economies, there are large group of subsidiary lenders operating in India. On hindsight, economic policies are barely creating tunnels through which the capital is getting recycled in the same loop. Revenues are not generating further revenues. It is merely closing down on its self-inflicted gap.
The Security and Exchange Board of India (SEBI) almost played with fire. Uncharacteristically, it proposed a framework to work together with the RBI in order to claim outstanding defaults from high value clients. The RBI was never going to agree with a defaming offer as such but the incident did fuel the argument of capital shuffling. It only makes the bluff look more real. A strategic plan to counter all measures that would have blocked the transfer of trillions. As Mr Jalan sheepishly implied how the importance of central bank and what is does is only limited to the public perception, RBI fought a fix in between larger or rather dangerous political agendas. Consolidating requests from SEBI to only fall into the whims of the government shows the lack lustre personality of the central funding institution. For the time being, Narendra Modi has his way, a theft of national treasure-like his opposition colleague Rajiv Gandhi expressed in the media. However, there will also be a far-fetched evaluation of Modi's actions. A move of 1.2 trillion rupees in the same pot. Not by any means, a cunning cover up.
Walking the tight rope: India's Diplomatic Strategy in the Middle East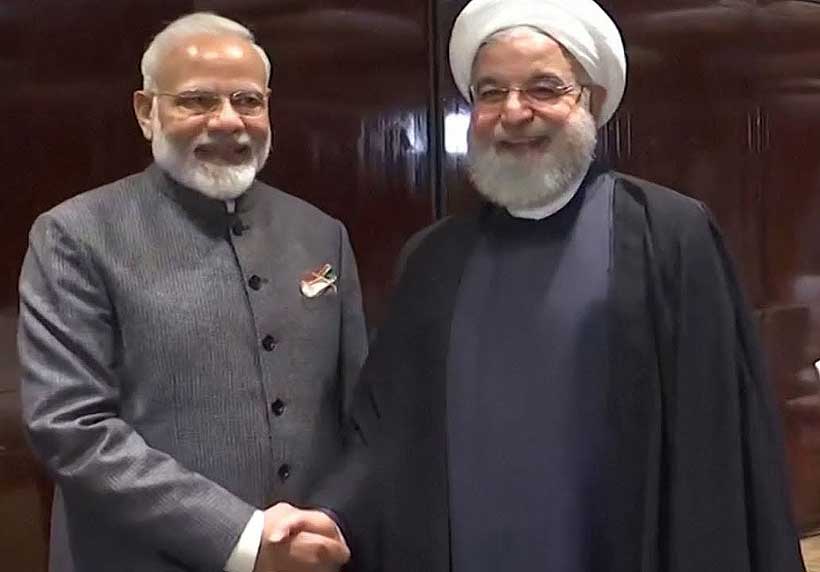 India's diplomatic corps have been resolutely articulating India's stances and furthering its interests in the international fora where multiple challenges emanating from historical and contemporary contexts are being faced. One important factor which India's astute foreign policy makers have faced is the complicated and crucial engagement with the Middle East. There are multiple facets to India's engagement in the contemporary context that add to this complexity. One, India's old adversary and neighbor Pakistan has upped the ante in its diplomatic blitzkrieg especially within the Muslim world. Second India's has varied strategic interests in the warring Middle East factions. Third, the economic interdependencies and the crisis in the international trade in the Trump era has further complicated India's position as an economic actor in the region. While there are various constituent elements of India's Middle East outreach, the contemporaneous concerns relate more to its relationship with the Kingdom of Saudi Arabia, Islamic Republic of Iran and the Republic of Turkey.
India and Saudi Arabia have historically engaged in deep and multi-dimensional political, economic, cultural, defence and strategic cooperation. Saudi Arabia has long been an important Indian trade partner; the Kingdom remains a vital source of energy for India, which imports almost a fifth of its crude oil requirement from Saudi Arabia. Enhanced security cooperation has added a new dimension in the bilateral ties between New Delhi and Riyadh. Recently, Indian PM Narendra Modi was conferred with the highest civilian award of the Kingdom of Saudi Arabia even as the top leadership continues to send signals of deep comradarie and solidarity.
With the ascent of the crown prince Mohammad Bin Salman, various layers in this important diplomatic relationship have surfaced. This has happened in a particularly peculiar geopolitical and geostrategic context where both countries have faced tough challenges to their internal stability and international position. While Kingdom of Saudi Arabia is still emerging from the consequences of the massive attack in its oil fields as well as the widespread criticism of humanitarian crisis in Yemen at the international fora, India is grappling with international criticism and discourse about the situation in Kashmir in context of dilution of its political autonomy as well as prolonged information and communication blackout.KSA has had a mediating role in the Indo-Pak tussle since Pulwama and how this hyphenation has led to competitive photo-ops of diplomatic support. Even as KSA has stood by Indian leadership's vital interests. However, the Pakistani leadership has been relentless in its attempts to appeal to the leader of the Islamic world for vital economic and diplomatic support, especially in context of the Kashmir situation. Even as Saudi Arabia has managed this delicate equation with deftness, it has given in to Pakistan's economic demands while making a symbolic gesture of closeness by offering the private jet to Pakistani Prime Minister for his visit to the West. It doesn't help that the Indian economy is going through a rough phase. However, the audacious announcement to invest $100 Billion in the fledgling Indian economy is a bold testament of the veritable and vibrant economic partnership between New Delhi and Riyadh. It is pertinent to note that in the contemporaneous challenges that the countries face, Iran as well as Pakistan emerge as key actors that affect the bilateral engagement in a pronounced manner.
Iran is India's historic ally and third largest supplier of crude oil. However, the India-Iran relationship transcends oil. India, with an investment of $500 million, aims to develop Iran's Chabahar port as a transit hub for Afghanistan, Central Asia, and the International North-South Transport Corridor (INSTC). Additionally, India is developing two gas fields, namely Farzad-B gas field located in Tehran and the South Pars field located between Iran and Qatar. These projects clearly highlight India's long-term engagement with Iran. However, India's muted response to US pressure has been causing slight tension in the bilateral relationship. Even though the top-level bilateral meeting between Indian premier Modi and his Iranian counterpart Hassan Rouhani was successful to diffuse tensions to an extent. The crisis in Yemen, oil trade and even India's action in Kashmir continue to affect the relationship.
In this context, the challenges emanating from Turkey are also a sign of worry. Even as Turkey has remained an old ally of Pakistan and a supporter of the 'Kashmiri' cause, its open support for a rather lonely Pakistan should cause some worry in India's strategic circles. This is because India has fine diplomatic relations with Turkey and has considerable economic and trade interests.
However, oil being an important consumer and agricultural good in India's economy, it is important to secure its interests to have access to reliable and affordable Iranian crude oil. The trade negotiations and engagements with the US haven't had any headway even as the threat of sanctions for buying oil from Iran continues. India could emerge as a trouble-solver in this context especially since this KSA-Iran conflict in oil supply context has global implications. PM Modi's personal chemistry with the US leadership could be useful in this context.
From Ancient Era to Imperial Era: Indian Ocean in Historical Lenses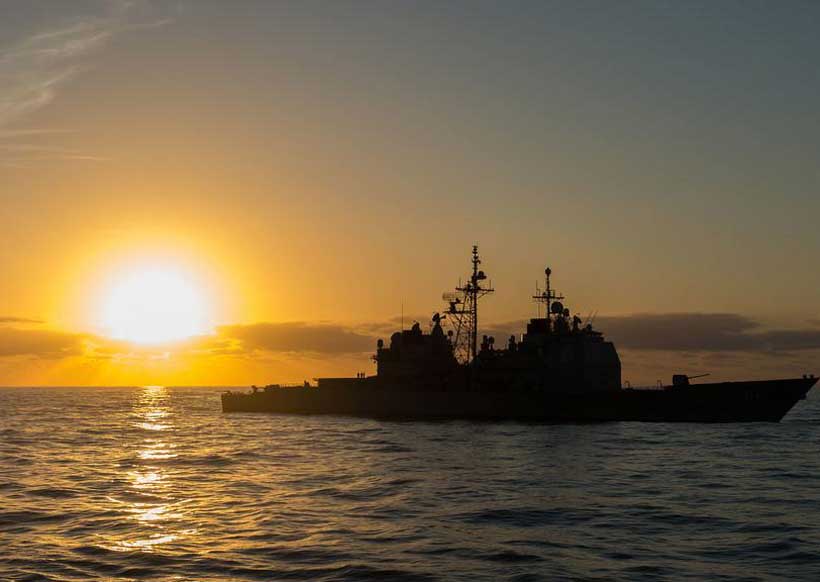 "Whoever controls the Indian Ocean will dominate Asia, the destiny of the world will be decided on its waters," Alfred Mahan
Authors: Rana Danish Nisar & Ali Nagri*
Among the oceans of the world, The Indian Ocean is third largest covering 70,560,000 km that is approximately twenty percent of the water on the earth. This is bounded by Asia on the north, Australia in the east and Africa in the west and the Southern Ocean which is situated in the south. Its borders were defined in 1953 by Hydrographic Organization. The average depth of Indian Ocean is 3741 m and the Sunda Trench (earlier known as java trench) is the deepest point of it that has a maximum depth of 7906m. The important points are Bab el Mandeb, Strait of Hormuz, the Lombok Strait, Strait of Malacca and the Palk Strait. Its seas are Gulf of Aden, Andaman Sea, Arabian Sea, Bay of Bengal, Great Australian Bight, Gulf of Oman, Persian Gulf and Red sea. It is artificially connected to the Mediterranean Sea through the Suez Canal. The whole Indian Ocean is lies in the Eastern Hemisphere. It is the warmest ocean of the world and its warming is the largest among the tropical oceans. This essay attempts to discuss the history of Indian Ocean from ancient period to imperial period.
Prehistoric and Ancient Era
It is not easy to date back the human history of the world; same is the case with the Indian Ocean. Early rock art in India as in other places like Africa and South East Asia is very difficult to date to a specific period. The rock art designs found in caves are believed to be 10,000 and 6,000 years back. This art shows a row of animals outlined in red ochre crayon and filled with crisscross lines. According to scientists, around 8000 years ago the first modern humans left Africa and it was through Indian Ocean. They were originated from a single woman from East Africa and therefore named 'mitochondrial Eve' as she was ancestor of many Africans tribes and groups of migrants who populated the rest of the world. Bronze Age is some 3500-1100 BC named after a durable metal made by combining copper and tin together. In southeast Asia bronze spearheads, bells, axes and jewelry have been discovered and some archaeologists argue that Thailand bay have been one of the first centers of Asian bronze industry. Cowries shells (small, oval mollusks, found in many varieties) are very smooth sea shells only found in Maldives, a chain of islands in Arabian Sea, became very important in world trade as these were used as money around the Indian Ocean. Cowries have been found in ancient Harappa and in tombs in China in second millennium and later. These were not only used in Asia but also found in West Africa where these were used as money. These also provide proof of seagoing Indian Ocean Trade networks and their connection to land routes. Monsoon Winds blow in Indian Ocean in a regular pattern and are playing its important role in sea trade. Since the beginning of trade and travel monsoon are very important as in one season a ship could sail from Arabia or East Africa towards coast of India and in other season when the wind change its direction this ship will sail back. Merchants are using monsoon winds roughly since 2000 BC and these winds encouraged regular trade, communication and migration across the Indian Ocean.
Classical and Medieval Era
By the end of Classical Era Sugar was very wonderful luxury for cooking and sweetening in Persia. During the next few centuries, sugar spreader widely in the world through Indian Ocean trade. The Isthmus of Kra is a narrow strip of land that connects the Malay Peninsula to continent of Asia. It separates the Indian Ocean form the China Sea. Traders of Indian reached the rest of Southeast Asia by crossing the Isthmus of Kra rather making the longer and more difficult journey around the entire Malay Peninsula. By the first century CE, traders from Arabia and Africa regularly transported across the Indian Ocean, overland through the Isthmus of Kra and up to China. Merchants even continued to use this trade route when political disputes made land travel dangerous throughout the second and third century. Muziris was also an ancient port city in today's Indian state of Kerala. It was famous trading market for Roman-Indian merchants in India. Around 100-200 CE, in Roman Empire pearl jewelry was very popular. Pearls which were produced by oysters and fished out of sea were very favorite of wealthy Romans. Pearls were very ideal trade good because it takes very little room on ships but were very precious and commonly used for jewelry and decoration. These were also used for medicine. The world's best pearls came from the water of the Persian Gulf, near Bahrain, UAE, Qatar and Oman.
The pearling industry was very important to these countries as to export to Roman Empire. Ibn Battuta a very famous traveler and historian also contribute towards Indian Ocean. He tells a lot about Maldives Islands of Indian Ocean and their exchange of unique resources of their islands that directly lie on the Arabian Sea for necessities and food, metals and brass goods and textiles. Two products were particularly important one was coconut fiber rope very important for shipping industry and second was cowrie's shells used as currency at that time. Cowries are known to have been used as money for Indian Ocean trade from the earliest periods to the 19th century. Ivory was another important product highly traded at that time from India and Southeast Asia but African ivory was highly prized because of shapes and very large tusks of African elephants. These were also very soft for carving. Greek and Roman geographers reported the trade of ivory from East Africa as early as 4th century BC.
As trade with east Africa expanded, gold rhinoceros horn, mangrove poles with ivory tusks from the Africa were goods traded through Swahili cities of East Africa. Interestingly, Bananas have been cultivated since 6000 BC or even earlier in Southeast Asia, and were spread to Indian and China and major sea routes of Indian Ocean by 1000CE. As Islam spread and its contact along the land and water routes, bananas were also spread across the Mediterranean, in Palestine and Egypt, and from North Africa it moved to Muslim Spain and to the West Africa. Bananas could not be grown in Europe, but later in the 1500s, the Portuguese carried the banana to the New World, where it has been grown since the 1500s. Biruni a very famous historian and geographer contributed a lot with the efforts and help of Caliph al Ma'mun to measure the meridian in the 9th century. Al Biruni advanced the technology to determine the positioning and coordination of earth and different places. An advanced form of this is known as Global Positioning System (GPS) today. He also writes a book "The Determination of the Coordinates of Positions for the Correction of Distances between Cities" in 1025 CE by using the mathematical geography. Al Biruni work was very accurate at that time and modern measurements confirm it.
Global Era 1500 to 1770 CE
Among the famous explorer of this era a famous name is Ferdinand Magellan from Portugal born in 1480. When he was younger he worked as a helper in the Queen's palace where he heard the fantastic adventures of great sailors like Vasco da Gama, Christopher Columbus and Bartholomew Dias, and their discoveries. Magellan sailed under the Portuguese flag form years until he got a dispute with the Portuguese King. After it Magellan approached the Spanish King join his fleet with an idea to find a western passage to Spice Islands and to compete with the Portuguese trading system in Indian Ocean. At the time explorers believed that the Strait of Magellan only opened up into a bay rather than the Pacific Ocean but Magellan believed otherwise. He sent a small crew to explore the western parts of the strait. Magellan named the strait as Estrecho de Todos los Santos (the Strait of all Saints) but the Spanish King renamed it in the honor of Magellan as a Strait of Magellan. Magellan set sail from South American coastline into Pacific Ocean; he named it Pacific as he found it very calm as compared to the Atlantic where he spent the most of time.
The crew continued the journey for three months without fresh food and many died but ultimately reach to eastern Asia. This era cannot be concluded without mentioning the Captain Cook. James Cook is probably the most accomplished European mariner of the 18th century. He went on three official voyages and spent over a decade at sea from 1766 to 1778. His first voyage was scientific in nature to Pacific Ocean in 1766 to observe and record the transit of Venus across the sun. After his return from first voyage Cook was commissioned to lead another scientific expedition on behalf of Royal Society to search the Terra Australia. His last voyage was to locate a Northwest Passage around the continent of America. The purpose of the voyage was to find a Northwest route that many believed led back to Europe. In 1778 captain James Cook became the first European that has formal contact with the Hawaiian Islands. Cooked named this archipelago the "Sandwich Islands". Captain Cook was also murdered in 1779 on a Hawaiian island by local villagers on his final voyage when Tensions rose, and a number of quarrels broke out between the Europeans and Hawaiians. His voyages are best known for their contributions to geographic discovery, science, and the arts.(Rumely. d, 2007) He brought back plants, animals, and collections of art along with maps he made of his South Pacific voyages.
Captain Cook is credited for mapping New Zealand, some Polynesian islands, the eastern coast of Australia and was the first to circumnavigate Antarctica while searching for a southern continent. Captain Cooke was among the first to use the newly perfected chronometer on his Antarctic voyage, a device which allowed him to measure his longitude with precision. The Dutch East India Company also known as The United East Indian Company was founded in 1602 as a charter company by Dutch Government granting it monopoly over Dutch spice trade business. This company came Indian Ocean later than the Portuguese but it dominated the spice trade of Indian Ocean by taking complete control of cloves, nutmeg and mace. On the other hand, although pepper was most important good of trade for this company yet company failed to control the pepper its sale and shipment as it grew in many places and Dutch East Indian Company could not control ever source of pepper. According to a rough estimate Europeans, in the seventeenth century, carried out almost seven million pounds of pepper shipment from Indian Ocean to Europe every year. In addition to spices, printed fabrics with fantastic flowers of many colors were very important goods of trade. These were originally printed in France. But during the 17th and 18th centuries, Indian style chintz fashion was very popular.
These were hand painted on smooth cotton fabric with fast color dyes and imported from the India from Gujarat province and were sold in France by British East Indian Company. Their demand was so high that French lawmakers were afraid that it would hurt French weaver industry so they banned it by law to import and forbidden to wear it. But amazingly, they continued to be popular, even though the French law included the death penalty. The reason was that the Mediterranean port of Marseilles was exempted from all such laws and it became the heaven for smugglers of Indian cottons and from here it was imitated into other parts of France and people wear these cloths secretly in their homes instead of public places. Ultimately on the pressure of public these fabrics were made legal by lifting up all laws. During this era when the Ottomans conquered Constantinople (Istanbul) in 1453, they established a center point for navigation for their territories around the Mediterranean and the Black Sea, the Red Sea, the Persian Gulf, and the Indian Ocean.
The Ottomans were well aware of the growing competition from Italy and other European powers. The King, Sultan Mehmet, built a naval ship building arsenal on the Golden Horn, known as Halic in modern Turkey a waterway of Istanbul, and appointed a Commander of the Navy. At the arsenal, galleys, or ships with oars, were built, repaired and equipped with supplies. This arsenal was consisting of more than 200 buildings for preparation and repair of ships, ammunition depot, a mosque, a prison, kitchens for preparing food for working labor and to store on ships, water reserves for fresh water supply for voyage and administration buildings including studios for artisans related to shipping and outfitting. There was no match Istanbul maritime Arsenal but only one in Arsenal of Venice. A large Ottoman fleet which expanded in sixteenth century was built in the arsenal. Sultan announced that he would build 500 warships in addition to already existing hundreds of war ships to threaten other powers. They were already controlling the ports in Syria and Egypt, and wanted to hold major Eastern Mediterranean islands. Thousands of men from all over the Ottoman Empire were employed in Ottoman navy. They were organized into Officers and crews. The commanders and seamen who sailed and other were the workers and managers of the Arsenal, and both braches were headed by the Grand Admiral of the Fleet who directly reported to the Sultan. The whole operation was highly organized and well financed.
The Ottoman Navy kept it organized for centuries and ensure its presence it three major seas. The people living on the Malabar Coast of Kerala province of India are known as Mappilas. This community was grown by intermarriages of Arab traders and local Hindus on the coast of Malabar. This community maintained peaceful trade relations for centuries with other communities of India and Indian Ocean. These links with traders of Arab and Persia dated back to centuries. According to a legend, the King Chera Manperumal Malabar had a vision during the time when Prophet Muhammad (PBUH) lived and the king departed to visit Makkah. King Chera Manperumal embraced Islam and supported its spread on the Coast of Malabar. The Malabar mosque, built in 629 CE, is the oldest on the continent of India. It still exists today. The community of Mappilas developed their own culture in dress, food music and in dance also. They lived in a peaceful and beneficial way with other groups and communities and Hindu king of Malabar Coast treated them as a merchant caste, who gained wealth and status from their activities as traders. Famous explorer like Ibn Battuta and Marco Polo mention this community as a peaceful trader. When Vasco da Gama entered the Indian Ocean he was amazed to know that Muslims were prominent merchants in Africa and Asia and Portuguese had fought against Muslims traders to gain control of trader routes. They anchored on Malabar Coast with cannons and demanded the Hindu rulers to expel the Muslim traders from the coast.
The Hindu rulers were stunned and refused to do so. Portuguese bombarded the towns and demanded the control of seas also authority to allow the passage by special permission. This situation was very awful for Mappilas so they retreated inland and became farmers or involved into fishing business. Others used their maritime skills and fought against Portuguese ships, captured them and continue trading. To the Portuguese the Mappilas were pirates and smugglers. The Europeans used the Carracks to take the control of all trade in Indian Ocean. They also armed these ships and attacked major ports of Indian Ocean for example Mombasa and Kilwa in Africa, and Calicut and Malabar Coast in India. They also attacked on Arab merchant's ships and other ships that have not trading permits form Portuguese government. This was to take all the trade control of Indian Ocean trade and to control the ports. However, they only had limited success and they met a great resistance from Ottoman Empire Navy and from other Europeans. Besides, the Indian Ocean was too large to control by this way.
The Opium became also an important product for trade. Opium poppies are natively grown in Mediterranean region from thousands of years. From this it traveled to Greek, China and also to India by sea routes before 12th century. Opium poppies were grown also in India and the Mughal Empire controlled the trader of Opium. The Narcotic property of opium was used as a medicinal plant and its use can be found in Greek and Arabic manuscripts. When Muslim medical work was translated in European languages it also became known to Europeans. The trade of opium increased extensively after the entry of Europeans into Indian Ocean region in 16th century. It was imported to Europe as a popular medicine. Portuguese also trader the it from India to China and the Dutch brought into China and Japan the practice of smoking opium through tobacco pipes. After the weakened the Mughal Empire the British gained power in India and British East India Company gained complete control of trade also of opium and started taxing the sale of Indian Opium. European also gave very importance to opium by using it as an exchange commodity for trading of tea, silk and porcelain instead of gold and silver. They expectant Chinese merchants to buy opium they bought in India as an exchange for trade. Soon the Chinese became addicted of it and by seeing all this situation Chinese government banned its import and use. But on the other hand British started its smuggling and increased opium production as it was most profitable crop. This all situation leaded to Opium Wars between China and British East India Company.
Industrial and Imperial Era
During 19th century the Royal Geographic Society of Britain announced a prize competition to find and chart the Nile's source. Two explorers Captain John H. Speke and Captain Sir Richard F. Burton found this in 1858. Captain Speke named the lake after the Queen Victoria. James Bruce a Scottish explorer also claimed to be the first from Europe to reach to Nile source.The people working on ships of British were known as Lascars. The word Lascar is drawn from the Persian language that means army. This term was used by the East India Company for the persons who were working on their ships. These persons were skillful seamen, rope makers, ship carpenter and other crew needed on the board belonging from different regions of coastal areas of Asia. These were free men who sold their services for wages mostly came from Indian Ocean region. These people were later settled. There life was not easy and they had to do all the chores of the shipping life. The Lascars worked long shifts in the dark, hot, dangerous engine rooms and coal furnaces that powered the ships. By 1928, there were more Lascars employed on British ships. Slave trade was common in regions associated to Indian Ocean. Slavery in the Indian Ocean was consisting of a wide variety of peoples of scattered cultural and backgrounds.
Peoples were involved in different capacities as slaves, slave traders and owners of slave's form regions of Africa, Arab, Asia and Europe. Male slaves were indulging in the business of pearl divers, ship crew, employed into trade, working in agricultural fields and as soldiers of wars while female slaves often worked in homes as maids, nannies and nurses. In the eighteenth and nineteenth centuries African slaves demand was rapidly increased because of less price and hard working. British worked hard to end slavery. British Empire declared protect zone for slavery. But unfortunately, till to date, slavery is persisting is some sorts of forced labor, especially involving women, children and poor population of third world countries and refugees. Suez Canal was also built during this era. This is the artificial waterway is 163 km long, running north to south across the Isthmus of Suez in northeastern Egypt and shorted the distance between the Red Sea and Mediterranean Sea. This canal is one of most important water ways of the world. This is also known as crossroads of Europe, Africa and Asia because it is interlinking these three continents. It was built in 1856 by a French company after ten years' hard work. This made trade easy as traders had not to sail around the Africa or carry goods overland and gained its importance to European Imperial powers. in combination with the expansion of the American transcontinental railroad, the canal permitted the world to be circled in record time. The Suez Canal was not initially a financial success for Egypt, nor for France. Due to the growing debt required to finance it, Egypt was forced to sell the canal to Great Britain in 1875.
The English controlled the Suez Canal until shortly after Egypt regained its independence from Britain and nationalized the canal. Steamships changed the Indian Ocean trade by opening new routes that were not dependent on the winds.  By the mid to end of the 19th century, the British Empire had the largest and most successful naval force in the world powered by steam. Steam power allowed for expanded exploration of the continents, the mass movement of people around the world, and caused great changes in the trade system. During the period of the steam engine ships grew larger and faster, but they had to refuel often. The ships were first used for short and regular service, like mail and wealthy passengers. These first ships had a huge advantage over sailing ships, in that they were much easier to navigate upstream and this made rivers and canals more accessible. Steam-driven railways also transformed the British Empire, and the Indian Ocean region, increasing business activity, and giving consumers access to cheaper goods. In 19th century the most important and the busiest port of Arabian Peninsula was the city of Muscat in Oman. Being an international port, the city was heavily populated, having different religious, and multi-ethnic. Muscat was the crossroads of trade between East Africa, the eastern shores of the Gulf, and western India. In the 19th century every kind of merchandise could be found, silk and linen, spices, dates, coffee brought across the desert by caravans, pearls, grapes, bananas, figs, butter, fowl, and many more. Muscat was known for being supreme in trade and military power, and the city produced a lot of wealth for the Omani nation. Omani rulers carried out careful associations with customary Indian Ocean trading partners and with the European powers. They even concluded a trade treaty with the Americans.
*Ali Nagri, PhD Candidate, School of Politics and International Studies