Pakistan's self denial is the biggest threat to world peace
One of the ironies of being a Pakistani living abroad, especially in the West, is having to pose as Indian. According to Asghar Choudhri, the chairman of Brooklyn's Pakistani American Merchant Association, a lot of Pakistanis can't get jobs after 9/11 and after the botched Times Square bombing of 2010, it's even worse. "They are now pretending they are Indian so they can get a job," he told a US wire service.
That is because while Indians are highly integrated immigrants – besides being the highest educated and best paid of all ethnic groups in the US – Pakistanis have taken part in terrorist activities in the very lands that gave them shelter.
From Ramzi Yousef, who bombed the World Trade Center in 1993 (8 years before Bin Laden) and is now serving a 240-year prison sentence to Mir Aimal Kansi, who shot dead CIA agents and was later executed by lethal injection, to Faisal Shahzad, the Times Square "Idiot Bomber", there is a long line of Pakistanis who have left a trail of terror.
The San Bernardino, California, attack of December 2015 by a Pakistani American couple was the most spectacular in recent times. The husband was American-born raised and yet he chose to launch a terror act against the people of the United States.
But while Pakistanis wear an Indian mask for Western consumption, back home it's business as usual.
Two incidents amply demonstrate that Pakistanis have learnt nothing. One was the widespread outrage across the country over Osama Bin Laden's killing by American commandos. In response to America's exposure of Bin Laden's hiding place, Pakistan moved to shut down the informant network that lead the Americans there.
The other was the unholy fracas over CIA shooter Kansi's execution. The day after Kansi was sentenced to death by an American court, four Americans were shot dead on the streets of Pakistan. His funeral was attended by the entire civilian administration in his hometown Quetta, the local Pakistani Corps Commander, and the then Pakistani ambassador to the United States.
Thousands of mourners turned out as Quetta city shuttered down. Kansi's coffin, draped in black cloth with verses from the Koran embroidered on it in gold, was carried on the shoulders of young men some 10 miles from the airport to his family's home in Quetta. In Islamabad, the capital city, lawyers and university students poured out on the streets.
Misplaced sympathy
The irony of outpourings of support for hardened terrorists is that Pakistan is seriously impacted by terrorism. A global study by the London-based Institute for Economics and Peace ranks Pakistan fourth on the Global Terrorism Index (GTI) list, behind Iraq, Afghanistan and Nigeria.
According to the study, "Terrorism remains highly concentrated with most (58 per cent) of the activity occurring in just five countries — Iraq, Nigeria, Afghanistan, Pakistan and Syria."
It mentions the most fatal terrorist attack in Pakistan, of 2014: "Assailants detonated an explosives-laden vehicle and then stormed the Army Public School in Peshawar city, Khyber Pakhtunkhwa province, Pakistan. At least 150 students and staff were killed and 131 were wounded in the attack. All seven assailants were either killed by security forces or detonated their explosives-laden vests."
The gunmen belonged to the terrorist group Tehrik-i-Taliban Pakistan (TTP), which is also known as the Pakistani Taliban because it is based in Khyber Pakhtunkhwa. It is an offshoot of the original Taliban which was created by Pakistan as a weapon to be used against Afghanistan and India.
State sponsored terror
That Pakistan is a state sponsor of terror is well known. In Hillary Clinton's words to Islamabad, if you harbour snakes in your backyard, don't expect them to only bite your neighbour.
It was Pakistan's demagogue dictator General Zia-ul-Haq who declared that "we will bleed India with a thousand cuts". The reckoning was that since Pakistan can never hope to win a war against India, then India must be hit with terrorism. To this effect, Pakistan first supported Kashmiri and Sikh separatists, armed them and provided them safe bases on its territory.
When both these terror campaigns failed, Pakistan created an alphabet soup of home grown terror groups such as the Jaish-e-Mohammad, Lashkar-e-Taiba, Lashkar-e-Jhangvi, Jamaat-ud-Dawa and Harkat-ul-Jihad al-Islami. These two were complemented by the Haqqani network and the original Taliban, which has now split into dozens of splinter groups, some of which are still controlled by the Pakistan military and its chief intelligence agency, the ISI.
Former Chairman of the Joint Chiefs of Staff of US, Mike Mullen has described the Haqqani Network as the "veritable arm of Pakistan's ISI". Mullen said the ISI was supporting the Haqqani network, which attacked the US embassy in Kabul in September 2011 and also the September 2011 NATO truck bombing which injured 77 coalition soldiers and killed five Afghan civilians.
In a November 2014 interview to the BBC, the adviser to the Pakistani Prime Minister on National Security and Foreign Affairs, Sartaj Aziz said Pakistan should not target militants like the Afghan Taliban and Haqqani Network, which do not threaten Pakistan's security.
Indeed, Pakistan is one of the few countries in the world which believes in good terrorists (who attack the West, India and Israel) and bad terrorists (who target Pakistan). An example of a 'good' terrorist group is the Jamaat-ud-Dawa, which regularly conducts mass rallies and congregation, advocating jihad in Kashmir. For its December 2014 rally, Pakistan ran two special trains to carry the crowd to Lahore. India's foreign ministry termed this as "nothing short of mainstreaming of terrorism". The congregation was held near Pakistan's national monument, the Minar-e-Pakistan, where 4000 policemen provided security.
Lashkar-e-Taiba is the group responsible for the November 2008 Mumbai terror attack, which led to the deaths of 156 innocent people. On December 3, 2008 Indian officials named Zaki-ur-Rehman Lakhavi, a top leader of the Lashkar, as one of four possible major planners behind the attacks. Four days later, Pakistani armed forces arrested Lakhvi in a raid on a training camp near Muzafarabad in Pakistani Kashmir.
Destroying evidence
Pakistan doesn't want to bring terrorists like Lakhavi to justice because that would expose its sponsorship of terror groups. After India produced evidence of the Lashkar's hand in the Mumbai attacks, Pakistan did the predictable. In order to claim that none of these guys were technically within Pakistan, the ISI asked the terrorists involved in the attack to leave the country.
But it turned out to be a big mistake as one of these terrorists was caught in Saudi Arabia, which presented him on a platter to India. During his interrogation by Indian investigators, the terrorist revealed he was one of the key people tasked with training the 10 Mumbai attackers. He said he was in the control room near the international airport in Karachi from where Lakhavi was directing the attackers. He also said that after Lakhvi's arrest in December 2008, the Pakistanis destroyed the control room in Karachi.
Pathankot denial
The January 2016 attack on an air force base in Pathankot, India, in which seven Indian security guards and six terrorists were killed, will give you an idea of how Pakistan continues to deny links with terror groups on its own soil.
After the Indians allowed a Pakistani investigation team to visit the air base, the Pakistanis raised the outrageous claim that the attack was carried out by India to defame Islamabad. This has a parallel in 9/11 deniers in Muslim countries where everyone seems to be convinced that Israel and the US were behind the Twin Tower attacks.
According to the Indian Express newspaper, the Pakistani investigators were given a full transcript of the telephonic conversations between the terrorists and their Pakistani handlers along with their identity. The Indian side gave the Pakistanis "the links of Pakistani officials, believed to be ISI personnel, with the handlers of the terrorists". They were provided with "electronic and forensic evidence regarding the slain terrorists' Pakistani links, name of the terrorists and several other critical evidence after an exhaustive probe conducted" by India.
The Pakistani team was given concrete proof that a senior terrorist leader of the Jaish-e-Mohammed was in constant touch with the terrorists and giving them necessary instructions during the three-day carnage.
And yet Pakistan claims it was a stage managed attack by India.
Pakistan's image
The stark reality is that Pakistan has now become synonymous with terror. An unfortunate fallout of the country's long association with terror is that ordinary Pakistanis worldwide appear tainted. A broad survey released on June 27, 2012 by the United States-based Pew Research Center's Global Attitudes says that in a number countries, including China, as well as several Muslim countries such as Egypt, Tunisia, Jordan and Lebanon, the majority populations negatively view Pakistanis.
Pakistan is not only a universally disliked country but the Pakistanis themselves have learnt nothing from their history, continuing to support the very actors who are responsible for Pakistan's negative image.
It is a measure of Pakistan's penchant for exporting terrorists, counterfeit currency and drugs that India has constructed a 1400 km long steel fence across its border with its wayward western neighbour. The floodlit fence, which is patrolled 24/7, can be seen from space as a bright orange line snaking from the coast to Kashmir.
Iran is also building a 700 km steel and concrete security fence along its border with Pakistan "to prevent border crossing by terrorists and drug traffickers". When complete it will make Pakistan the most fenced-in country in the world.
In four of the five predominantly Muslim nations covered by the survey, over half gave Pakistan negative ratings. Jordan (57 percent), Lebanon (56 percent), Tunisia (54 percent) and Egypt (53 percent) had an unfavourable opinion of Pakistan. The only exception was Turkey, where attitudes were divided (43 percent negative and 37 percent favourable).
In East Asia, 52 percent of Chinese saw Pakistan unfavourably, as did 59 percent in Japan and 59 percent in India. The Chinese statistic is not surprising as Pakistan-trained Chinese Uighur Muslims have launched terror strikes in their remote province in China. Japan deported around 15,000 Pakistanis after 9/11.
Beaten, corrupt military most loved
Every country has an army but the Pakistan Army has a country. The Pakistani military is the most corrupt institution in the land, with a finger in every national pie. Army officers get prime plots of land post-retirement at a third of the market price. It is certainly a case of generals fattening at the expense of an increasingly poor population.
The Pakistani military has lost fours against India. After every war, Pakistan has lost territory, face and the credibility of its fighting forces. And yet Pakistanis rate this military very highly.As many as 77 percent said the military has a good influence on the country.
The media came next with a 68 percent rating, followed by religious leaders at 66 percent.
With religious zealots getting a solid two-thirds rating, is it any surprise that support for using the Pakistani military to fight extremist groups has declined over the last three years? Opposition to using the army to fight extremist organisations is especially high in Khyber Pakhtunkhwa (where 54 percent opposed) and Baluchistan (50 percent).
Biting the hand that feeds
India does not get any aid from the United States and yet among all 21 nations Pew surveyed, Indians seemed most favourably disposed towards it. Only 12 percent said they had unfavourable opinion of the United States. On the other hand, 80 percent of Pakistanis had a negative opinion of America, with 74 percent regarding it as an enemy country.
American aid efforts were seen in a negative light by Pakistanis although the country continues to get billions of dollars of US aid. Around four-in-ten (38 percent) said US economic aid was having a mostly negative impact on Pakistan, while just 12 percent believed it was mostly positive. Similarly, 40 percent thought American military aid was having a mostly negative effect, while only 8 percent said it was largely positive.
This is a snapshot of Pakistan, where the arrow of time is travelling backwards, taking them into a cycle of medieval madness. Where the death of a terrorist merely means he will be instantly replaced by a hundred clones.
Pakistan: A New Space Era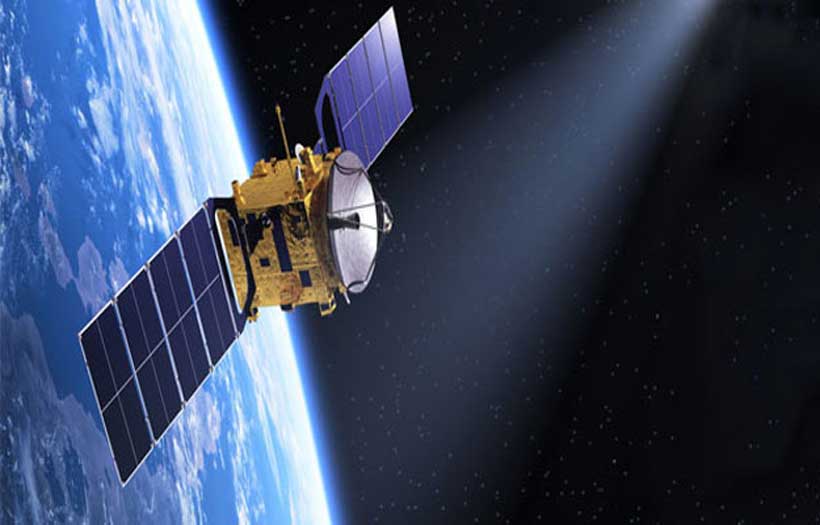 Pakistan's fragile economy and resource restraints are the main hurdles in the way of technological development, especially in space affairs. Therefore, it is so obvious that Pakistan governments' priorities were off the beam in term of emphasis on space technology. Notwithstanding, Pakistan has taken a small step by launching two indigenously manufactured satellites, Remote Sensing Satellite-1 (PRSS-1) and Pakistan Technology Evaluation Satellite-1A (PakTES-1A) into orbit using a Chinese launch vehicle.
PRSS-1 is an earth observational and optical satellite, which will allow SUPARCO to analyze its imagery requirements in terms of land mapping, agriculture classification and assessment, urban and rural planning, environmental monitoring, natural disaster management and water resource management for the socio-economic development of the country. After the launch, Pakistan has joined the elite club to have its own remote sensing satellite in orbit.
Pakistan is an active participant of international cooperation of Asia Pacific Space Cooperation Organization (APSCO). The APSCO is an inter-governmental institute functioned as a non-profit independent body with full international legal status. Its Members include space agencies from Bangladesh, China, Iran, Mongolia, Pakistan, Peru, Thailand, Indonesia and Turkey. The recent launch of satellites by Pakistan is an extension of support given by APSCO. Therefore, it is the conceding fact that after the successful launches of PRSS-1 and PakTES-1A projects, the space collaboration between Pakistan and China with respect to APSCO will be further strengthened.
The launch of two new satellites will facilitate SUPARCO in developing indigenous capabilities in space technology and promote space applications for socio-economic uplift of the country. Recently, an international conference on the Use of Space Technology for Water Management was hosted by the SUPARCO in March 2018. The United Nations Office for Outer Space Affairs (UNOOSA), the Government of the Islamic Republic of Pakistan and the Prince Sultan Bin Abdulaziz International Prize for Water (PSIPW) – were jointly organizing the Conference. The conclusion of the conference was that there mote sensing satellite technology i.e. PRSS-1, have validated established competences in terms of water resource management.
Pakistan is rapidly becoming a water-stressed country and according to some estimates, it could face mass droughts by 2025. In this scenario, a remote sensing satellite will be very beneficial in accumulating the data for future plans to fight against this evolving threat. PRSS-1 will use remote sensing techniques to outline the surface water bodies, assess meteorological variables like temperature and precipitation, estimate hydrological state variables like soil moisture and land surface characteristics, and fluxes such as evapotranspiration will be compiled by scientific methods.
Pakistan along with other South Asian states is the most vulnerable countries to climate change. Satellite remote sensing is a useful scientific tool in understanding the climate system and its changes. The technologies and information related to space contribute a fundamental role in climate knowledge, science, monitoring and early warning. Space-based information can subsidize to calculations of the vulnerability of societies to climate change and can help monitor the efficiency of adaptation strategies.
Agriculture holds a great significance for Pakistan and being an agrarian economy, all institutions should be playing a positive role for consolidation in the agriculture sector. The professions related to agriculture i.e. farmers, agronomists, food manufacturers and agricultural policymakers can concurrently augment production and profitability by using space-based technology. The best apparatus to monitor and enhance agriculture development is a remote sensing satellite, which provides key data for monitoring soil, snow cover, drought and crop development. Remote sensing satellite can assess and record precipitation for farmers to assist them in scheduling the timing and amount of irrigation they will need for their crops. Precise data and examination can also benefit in forecasting a region's agricultural output well in advance and can be critical in anticipating and mitigating the effects of food shortages and famines.
In this era of technological advancement, the Global community today faces a series of non-tradition threats such as climate change and the management of depleting natural resources. In the backdrop of emerging requirements of societal and economic development, geospatial technology is evolving as a top technological domain in the 21st century. The technologies related to earth observation and remote sensing techniques are getting growing interest from the academia, scientists, governments and industries. Pakistan is increasing its efforts in managing natural resources, enhance sustainable urban and territorial development initiatives, facilitate the conservation of forests and valuable biodiversity habitats. Space technologies must benefit all countries; therefore, the international community must support Pakistan to ensure the peaceful application of its space programme.
Pakistani elections spotlight the country's contradictory policies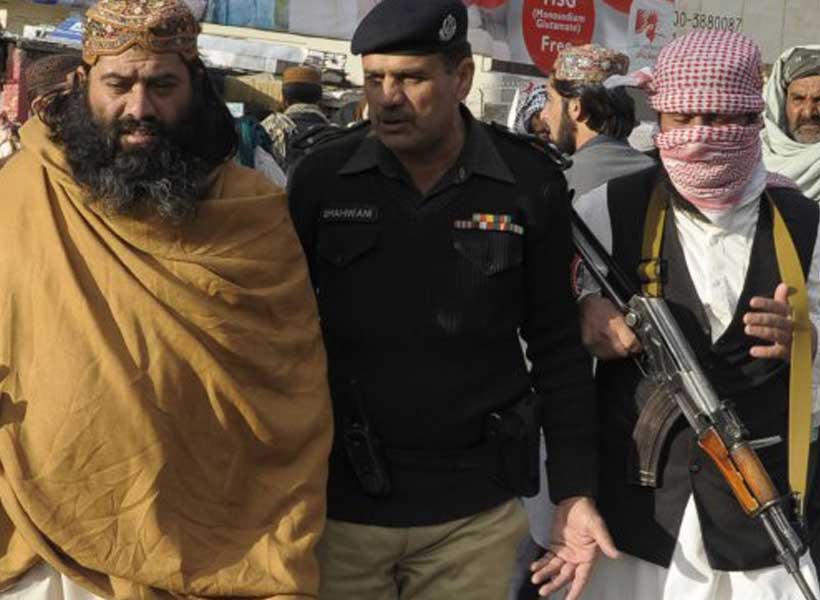 A virulently anti-Shiite, Saudi-backed candidate for parliament in Pakistan's July 25 election symbolizes the country's effort to reconcile contradictory policy objectives in an all but impossible attempt to keep domestic forces and foreign allies happy.
Ramzan Mengal's candidacy highlights Pakistan's convoluted relationship to Islamic militants at a time that the country risks being blacklisted by an international anti-money laundering and terrorism finance watchdog.
It also spotlights Pakistan's tightrope act in balancing relations with Middle Eastern arch rivals Saudi Arabia and Iran while trying to ensure security for the China Pakistan Economic Corridor (CPEC), at US$50 billion plus the crown jewel of China's infrastructure-driven Belt and Road initiative and its single largest investment.
Finally, it puts on display risks involved in China's backing of Pakistan's selective support of militants as well as the Pakistani military's strategy of trying to counter militancy by allowing some militants to enter the country's mainstream politics.
An Islamic scholar, Mr. Mengal heads the Balochistan chapter of Ahle Sunnat Wal Jammat (ASWJ), a banned successor to Sipah-e-Sahaba, an earlier outlawed group responsible for the death of a large number of Shiites in the past three decades.
Pakistan last month removed Muhammad Ahmed Ludhianvi, the head of Ahl-e-Sunnat from the Pakistani terrorism list, at the very moment that it was agreeing with the Financial Action Task Fore (FATF) on a plan to strengthen the country's anti-money laundering and terrorism finance regime that would keep it off the groups blacklist.
Pakistani Prime Minister Shahid Khaqan Abbasi met with Mr. Ludhianvi in recent days.
Military support for the participation of militants in elections was "a combination of keeping control over important national matters like security, defense and foreign policy, but also giving these former militant groups that have served the state a route into the mainstream where their energies can be utilized," a senior military official said.
Critics charge that integration is likely to fail. "Incorporating radical Islamist movements into formal political systems may have some benefits in theory… But the structural limitations in some Muslim countries with prominent radical groups make it unlikely that these groups will adopt such reforms, at least not anytime soon… While Islamabad wants to combat jihadist insurgents in Pakistan, it also wants to maintain influence over groups that are engaged in India and Afghanistan," said Kamran Bokhari, a well-known scholar of violent extremism.
Citing the example of a militant Egyptian group that formed a political party to participate in elections, Mr. Bokhari argued that "though such groups remain opposed to democracy in theory, they are willing to participate in electoral politics to enhance their influence over the state. Extremist groups thus become incorporated into existing institutions and try to push radical changes from within the system."
Speaking to Al Jazeera, Mr. Mengal was uninhibited about his relationship with Pakistan's security forces. "No restrictions at all. I have police security during the election campaign. When I take out a rally in my area, I telephone the police and am given guards for it.," he said. Mr. Mengal said of the 100 ASWJ operatives arrested in the last two years only five or six remained behind bars.
A frequent suspect in the killings of Hazara Shiites in Balochistan, Mr. Mengal led crowds in chanting "Kafir, kafir, Shia kafir (Infidels, infidels, Shiites are infidels)," but is now more cautious not to violate Pakistani laws on hate speech.
Pakistan's National Commission for Human Rights reported in May that 509 Hazaras had been killed since 2013.
Many of those killings are laid at the doorstep of Lashkar-e-Jhangvi, a violent group that split from Sipah/ASWJ but, according to a founding member of Sipah still has close ties to the mother organization. ASWJ denies that it is still linked to Lashkar-e-Jhangvi
Suicide bombers killed 129 people this month in an attack on a rally of the newly founded Balochistan Awami Party, widely seen as a military-backed group seeking to counter Baloch nationalists. The Islamic State as well as the Taliban claimed responsibility for the attack.
Mr Mengal was the alleged conduit in the past two years for large amounts of Saudi money that poured into militant madrassas or religious seminaries that dot Balochistan, the Pakistani province of Balochistan.
The funds, despite the fact that it was not clear whether they were government or private monies, and if they were private whether the donations had been tacitly authorized, were widely seen as creating building blocks for a possible Saudi effort to destabilize Iran by fomenting ethnic unrest among the Baloch on the Iranian side of the Pakistani border.
A potential Saudi effort, possibly backed by the United States, would complicate an already difficult security situation in Balochistan, home to the port of Gwadar, which is a key node in China's massive investment in Pakistan and has witnessed attacks on Chinese targets.
It would risk putting Saudi and Chinese interests at odds and upset Pakistan's applecart, built on efforts to pacify Balochistan while not allowing its longstanding, close ties to the kingdom to strain relations with its Iranian neighbour.
The Pakistani military's strategy of easing militants into the country's mainstream politics is also not without risks for China that in contrast to its South Asian ally has adopted an iron fist in dealing with dissent of its own, particularly in the troubled north-western province of Xinjiang where China has implemented extreme measures to counter Uyghur nationalism and militant Islam.
If successful, it would create an alternative approach to counterterrorism. If not, it would reflect poorly on China's selective shielding from United Nations designation as a global terrorist of a prominent Pakistani militant, Masood Azhar, a fighter in Afghanistan and an Islamic scholar who is believed to have been responsible for a 2016 attack on India's Pathankot Air Force Station.
Dilemma of Strengthening Democracy in Pakistan
No country can achieve political stability without the active coordination of different state institutions working within their own specified parameters. For a nation to keep moving smoothly on the road to prosperity and maintaining national cohesion, consensus among political forces and other stakeholders is mandatory. History of developed and successful democratic nations is evidence of such instances in which political stability came out as a result of collective national wisdom.
Talking about Pakistan's political dilemma, a few things become very clear that certain impediments had always been there right from the emergence of Pakistan as an independent state. Due to the internal politics in the power corridors, Pakistan was unable to formulate its constitution till 1956. Soon after that, in 1958, as a consequence of a long spell of endless political differences of the politicians in power and related lack of efficiency in handling the government affairs, the very first Martial Law was imposed. As a result the country was ruled by the military General Ayub Khan, although in that period Pakistan was able to achieve high economic growth progress. Since then, Pakistan has faced four martial laws till date.
Apart from these military takeovers and running of the governments by the military leaders for almost thirty years at different times, the elected civilian governments have also ruled the country for about 40 years. It is a popular perception among the majority of masses that the politicians adopt malpractices like nepotism, aristocratic behavior, change of loyalties etc and do not run the government affairs efficiently, which motivates the military leaders to take over the affairs of the country. However, whatever the reason may be, there is no justification to not allow the democracy to strengthen its roots, as according to Pakistan's founding fathers, Pakistan's future lies only in the democracy.
Although not likeable, but perceivably different military leaders took over the governments based on certain grounds, propagated mainly due to the inability of the civilian leaders to govern the country efficiently and their attitude of encouraging corruption, thus, undermining Pakistan's socioeconomic development and its foreign and defence policy objectives. For instance, in 1958, the politicians' inability to govern the diverse two part country inevitably invited Ayub Khan to take over. Similarly, in 1969 when Ayub's presidential democracy failed on some accounts he had to hand over the power to General Yahya Khan.
Again in 1977, when the opposition parties failed to admit the election results and Bhutto was unable to bring the opposing politicians to negotiation tables,  Zia-UL-Haq was motivated to take over, as some politicians, including late Air Marshall (R) Asghar Khan had advised General Zia to take over reins of the government. In 1999, when the then PM Nawaz Sharif sacked General Pervez while he was on the flight from Sri Lanka, back from his visit, in reaction, General Pervez Musharraf ordered a military takeover by alleging PM Nawaz Sharif that he had tried to hijack the PIA plane carrying General Pervez Mushrraf and many other passengers, by ordering that plane to land somewhere else instead of Karachi airport.
Although, elected civilian were governing the country since 2008, in view of various apprehensions the political atmosphere remained ripe with the news stories of the civil-military divide and possibilities of the military take over being there. This situation was there because on most of the national issues and defence and foreign matters both civilian and the military leadership did not seem to be on the same page. However, apprehensions about military's alleged role in the politics are still there, despite the current Chief of the Army Staff's negation stating that the military supports democracy in the country.
Broadly seeing through the efficiency of the civilian political leadership in strengthening democracy by cooperative politics and working on national issues with consensus, the civilian leaders are still not working as per the people's aspirations. Many of our politicians are involved in corrupt practices. Those who declare themselves Mr. clean have not much reliable past. So far, they have not been able to prove through their efficiency that politicians can provide Pakistan with the best form of the government that can make Pakistan a welfare state providing equal opportunities to everybody. Although, it is not an excuse for military powers to intervene in politics. Hence the problem is that how this desired sustainable and durable system will come into Pakistan, because inefficiency and corrupt practices of the politicians still offer chances to the military leaders to take over the government in Pakistan.
It is also a historical fact that Pakistan, because of its ideological mythology and geographical proximity has always been a security state. It has yet to achieve the objective of a welfare state, which is a way to address the present internal and external issues of Pakistan.  Furthermore, the public perception of military institution is as a disciplined, honest and purely nationalistic institution, which majority of our politicians' lack. The supremacy of civil institutions is alright, but to achieve it the political pundits in Pakistan has to prove themselves loyal, honest and men of words and actions. Also, both sides have to recognize each other's constitutional role in true letter and spirit.
Neither military nor political leadership can handle the prevailing issues of Pakistan single handedly. The need of the hour is to cooperate with each other on domestic, defence and foreign policy issues. Since, the foreign policy of any country is the outcome of its internal strength, domestic peace, prosperity and national cohesion leads to a strong and effective foreign policy. This fact needs to be understood by all stakeholders. Hence every institution should remain in its own domain to strengthen government hands to serve the county in all areas, particularly in carrying out socioeconomic development of the country and running of strong foreign and defence policies. In this context, democracy will be only sustained and strengthened if all national institutions work in their own domains and mutually cooperate to maintain a good atmosphere for development of the country.
To avoid future military takeovers, sustain democracy and develop economically, we can also learn from our friendly country, Turkey. Turkey has also suffered such political upheavals in their history, but now they have managed to restrict the influence of each institution to its own sphere. Though, Pakistan's scenario is somewhat different, but things are not as bad as  perceived by some people in Pakistan. As a student of international politics, my personal opinion about the future of Pakistan seems very bright if our politicians follow the guidelines of our founding fathers and military establishment concentrates on its own responsibilities and always gives a helping hand to the civilian governments.