Pakistan's self denial is the biggest threat to world peace
One of the ironies of being a Pakistani living abroad, especially in the West, is having to pose as Indian. According to Asghar Choudhri, the chairman of Brooklyn's Pakistani American Merchant Association, a lot of Pakistanis can't get jobs after 9/11 and after the botched Times Square bombing of 2010, it's even worse. "They are now pretending they are Indian so they can get a job," he told a US wire service.
That is because while Indians are highly integrated immigrants – besides being the highest educated and best paid of all ethnic groups in the US – Pakistanis have taken part in terrorist activities in the very lands that gave them shelter.
From Ramzi Yousef, who bombed the World Trade Center in 1993 (8 years before Bin Laden) and is now serving a 240-year prison sentence to Mir Aimal Kansi, who shot dead CIA agents and was later executed by lethal injection, to Faisal Shahzad, the Times Square "Idiot Bomber", there is a long line of Pakistanis who have left a trail of terror.
The San Bernardino, California, attack of December 2015 by a Pakistani American couple was the most spectacular in recent times. The husband was American-born raised and yet he chose to launch a terror act against the people of the United States.
But while Pakistanis wear an Indian mask for Western consumption, back home it's business as usual.
Two incidents amply demonstrate that Pakistanis have learnt nothing. One was the widespread outrage across the country over Osama Bin Laden's killing by American commandos. In response to America's exposure of Bin Laden's hiding place, Pakistan moved to shut down the informant network that lead the Americans there.
The other was the unholy fracas over CIA shooter Kansi's execution. The day after Kansi was sentenced to death by an American court, four Americans were shot dead on the streets of Pakistan. His funeral was attended by the entire civilian administration in his hometown Quetta, the local Pakistani Corps Commander, and the then Pakistani ambassador to the United States.
Thousands of mourners turned out as Quetta city shuttered down. Kansi's coffin, draped in black cloth with verses from the Koran embroidered on it in gold, was carried on the shoulders of young men some 10 miles from the airport to his family's home in Quetta. In Islamabad, the capital city, lawyers and university students poured out on the streets.
Misplaced sympathy
The irony of outpourings of support for hardened terrorists is that Pakistan is seriously impacted by terrorism. A global study by the London-based Institute for Economics and Peace ranks Pakistan fourth on the Global Terrorism Index (GTI) list, behind Iraq, Afghanistan and Nigeria.
According to the study, "Terrorism remains highly concentrated with most (58 per cent) of the activity occurring in just five countries — Iraq, Nigeria, Afghanistan, Pakistan and Syria."
It mentions the most fatal terrorist attack in Pakistan, of 2014: "Assailants detonated an explosives-laden vehicle and then stormed the Army Public School in Peshawar city, Khyber Pakhtunkhwa province, Pakistan. At least 150 students and staff were killed and 131 were wounded in the attack. All seven assailants were either killed by security forces or detonated their explosives-laden vests."
The gunmen belonged to the terrorist group Tehrik-i-Taliban Pakistan (TTP), which is also known as the Pakistani Taliban because it is based in Khyber Pakhtunkhwa. It is an offshoot of the original Taliban which was created by Pakistan as a weapon to be used against Afghanistan and India.
State sponsored terror
That Pakistan is a state sponsor of terror is well known. In Hillary Clinton's words to Islamabad, if you harbour snakes in your backyard, don't expect them to only bite your neighbour.
It was Pakistan's demagogue dictator General Zia-ul-Haq who declared that "we will bleed India with a thousand cuts". The reckoning was that since Pakistan can never hope to win a war against India, then India must be hit with terrorism. To this effect, Pakistan first supported Kashmiri and Sikh separatists, armed them and provided them safe bases on its territory.
When both these terror campaigns failed, Pakistan created an alphabet soup of home grown terror groups such as the Jaish-e-Mohammad, Lashkar-e-Taiba, Lashkar-e-Jhangvi, Jamaat-ud-Dawa and Harkat-ul-Jihad al-Islami. These two were complemented by the Haqqani network and the original Taliban, which has now split into dozens of splinter groups, some of which are still controlled by the Pakistan military and its chief intelligence agency, the ISI.
Former Chairman of the Joint Chiefs of Staff of US, Mike Mullen has described the Haqqani Network as the "veritable arm of Pakistan's ISI". Mullen said the ISI was supporting the Haqqani network, which attacked the US embassy in Kabul in September 2011 and also the September 2011 NATO truck bombing which injured 77 coalition soldiers and killed five Afghan civilians.
In a November 2014 interview to the BBC, the adviser to the Pakistani Prime Minister on National Security and Foreign Affairs, Sartaj Aziz said Pakistan should not target militants like the Afghan Taliban and Haqqani Network, which do not threaten Pakistan's security.
Indeed, Pakistan is one of the few countries in the world which believes in good terrorists (who attack the West, India and Israel) and bad terrorists (who target Pakistan). An example of a 'good' terrorist group is the Jamaat-ud-Dawa, which regularly conducts mass rallies and congregation, advocating jihad in Kashmir. For its December 2014 rally, Pakistan ran two special trains to carry the crowd to Lahore. India's foreign ministry termed this as "nothing short of mainstreaming of terrorism". The congregation was held near Pakistan's national monument, the Minar-e-Pakistan, where 4000 policemen provided security.
Lashkar-e-Taiba is the group responsible for the November 2008 Mumbai terror attack, which led to the deaths of 156 innocent people. On December 3, 2008 Indian officials named Zaki-ur-Rehman Lakhavi, a top leader of the Lashkar, as one of four possible major planners behind the attacks. Four days later, Pakistani armed forces arrested Lakhvi in a raid on a training camp near Muzafarabad in Pakistani Kashmir.
Destroying evidence
Pakistan doesn't want to bring terrorists like Lakhavi to justice because that would expose its sponsorship of terror groups. After India produced evidence of the Lashkar's hand in the Mumbai attacks, Pakistan did the predictable. In order to claim that none of these guys were technically within Pakistan, the ISI asked the terrorists involved in the attack to leave the country.
But it turned out to be a big mistake as one of these terrorists was caught in Saudi Arabia, which presented him on a platter to India. During his interrogation by Indian investigators, the terrorist revealed he was one of the key people tasked with training the 10 Mumbai attackers. He said he was in the control room near the international airport in Karachi from where Lakhavi was directing the attackers. He also said that after Lakhvi's arrest in December 2008, the Pakistanis destroyed the control room in Karachi.
Pathankot denial
The January 2016 attack on an air force base in Pathankot, India, in which seven Indian security guards and six terrorists were killed, will give you an idea of how Pakistan continues to deny links with terror groups on its own soil.
After the Indians allowed a Pakistani investigation team to visit the air base, the Pakistanis raised the outrageous claim that the attack was carried out by India to defame Islamabad. This has a parallel in 9/11 deniers in Muslim countries where everyone seems to be convinced that Israel and the US were behind the Twin Tower attacks.
According to the Indian Express newspaper, the Pakistani investigators were given a full transcript of the telephonic conversations between the terrorists and their Pakistani handlers along with their identity. The Indian side gave the Pakistanis "the links of Pakistani officials, believed to be ISI personnel, with the handlers of the terrorists". They were provided with "electronic and forensic evidence regarding the slain terrorists' Pakistani links, name of the terrorists and several other critical evidence after an exhaustive probe conducted" by India.
The Pakistani team was given concrete proof that a senior terrorist leader of the Jaish-e-Mohammed was in constant touch with the terrorists and giving them necessary instructions during the three-day carnage.
And yet Pakistan claims it was a stage managed attack by India.
Pakistan's image
The stark reality is that Pakistan has now become synonymous with terror. An unfortunate fallout of the country's long association with terror is that ordinary Pakistanis worldwide appear tainted. A broad survey released on June 27, 2012 by the United States-based Pew Research Center's Global Attitudes says that in a number countries, including China, as well as several Muslim countries such as Egypt, Tunisia, Jordan and Lebanon, the majority populations negatively view Pakistanis.
Pakistan is not only a universally disliked country but the Pakistanis themselves have learnt nothing from their history, continuing to support the very actors who are responsible for Pakistan's negative image.
It is a measure of Pakistan's penchant for exporting terrorists, counterfeit currency and drugs that India has constructed a 1400 km long steel fence across its border with its wayward western neighbour. The floodlit fence, which is patrolled 24/7, can be seen from space as a bright orange line snaking from the coast to Kashmir.
Iran is also building a 700 km steel and concrete security fence along its border with Pakistan "to prevent border crossing by terrorists and drug traffickers". When complete it will make Pakistan the most fenced-in country in the world.
In four of the five predominantly Muslim nations covered by the survey, over half gave Pakistan negative ratings. Jordan (57 percent), Lebanon (56 percent), Tunisia (54 percent) and Egypt (53 percent) had an unfavourable opinion of Pakistan. The only exception was Turkey, where attitudes were divided (43 percent negative and 37 percent favourable).
In East Asia, 52 percent of Chinese saw Pakistan unfavourably, as did 59 percent in Japan and 59 percent in India. The Chinese statistic is not surprising as Pakistan-trained Chinese Uighur Muslims have launched terror strikes in their remote province in China. Japan deported around 15,000 Pakistanis after 9/11.
Beaten, corrupt military most loved
Every country has an army but the Pakistan Army has a country. The Pakistani military is the most corrupt institution in the land, with a finger in every national pie. Army officers get prime plots of land post-retirement at a third of the market price. It is certainly a case of generals fattening at the expense of an increasingly poor population.
The Pakistani military has lost fours against India. After every war, Pakistan has lost territory, face and the credibility of its fighting forces. And yet Pakistanis rate this military very highly.As many as 77 percent said the military has a good influence on the country.
The media came next with a 68 percent rating, followed by religious leaders at 66 percent.
With religious zealots getting a solid two-thirds rating, is it any surprise that support for using the Pakistani military to fight extremist groups has declined over the last three years? Opposition to using the army to fight extremist organisations is especially high in Khyber Pakhtunkhwa (where 54 percent opposed) and Baluchistan (50 percent).
Biting the hand that feeds
India does not get any aid from the United States and yet among all 21 nations Pew surveyed, Indians seemed most favourably disposed towards it. Only 12 percent said they had unfavourable opinion of the United States. On the other hand, 80 percent of Pakistanis had a negative opinion of America, with 74 percent regarding it as an enemy country.
American aid efforts were seen in a negative light by Pakistanis although the country continues to get billions of dollars of US aid. Around four-in-ten (38 percent) said US economic aid was having a mostly negative impact on Pakistan, while just 12 percent believed it was mostly positive. Similarly, 40 percent thought American military aid was having a mostly negative effect, while only 8 percent said it was largely positive.
This is a snapshot of Pakistan, where the arrow of time is travelling backwards, taking them into a cycle of medieval madness. Where the death of a terrorist merely means he will be instantly replaced by a hundred clones.
INGO's Nefarious Designs in the Garb of Development / Social Work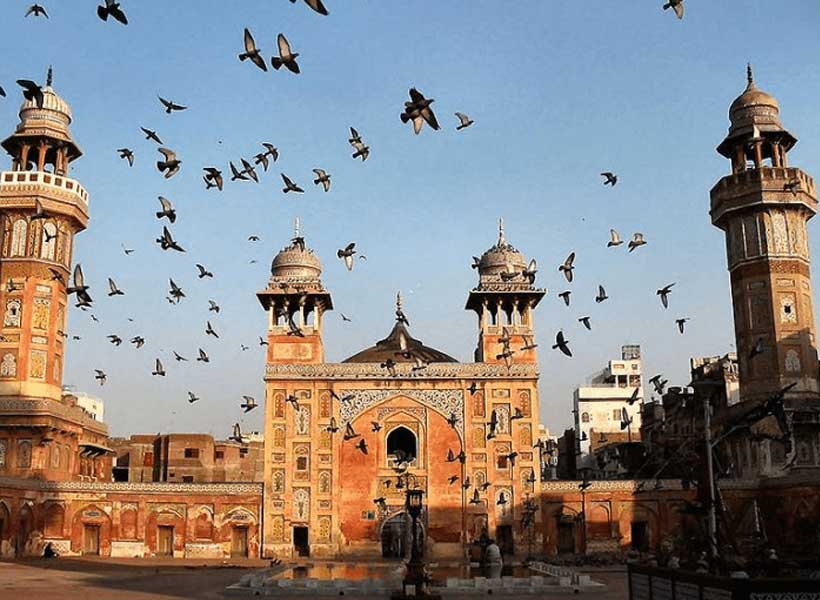 In a developing country like Pakistan where governments have not paid due attention to raise the standard of living of the common people, initiatives by non-governmental and civil society have assumed special significance. Over the past many years, dozens of international non-governmental organizations (INGOs) have been performing the central role in promoting social welfare in the country. INGOs in Pakistan mostly work for utilizing the foreign funds they receive through the projects of foreign governments or Donor agencies. In the country like Pakistan where the government finds it challenging to deal with the many socio-economic problems faced by its populace, the role of INGOs in contributing to solve and support government policies to address these problems becomes vital. The INGOs have been working in Pakistan since late 1980s in the fields of education, medicine, social development, etc. They also operate as think tanks, survey teams, gallop polls agents and advisers to local administration to tackle social and education issues. It is widely believed that some of INGOs play nefarious role of weakening the ideological, social, political and economic foundations of Pakistan and creating split in the society. They even perform duties of spy agents for their masters and pass on ground intelligence and assessment regarding the societal trends and the exploitable vulnerabilities of deprived portion of society. Under the guise of development / social work, they often pretend themselves as the friends and well-wishers of the neglected classes, and silently keep on injecting poison by carrying out subversive activities to subvert the minds of down trodden class of society through stoking their socio-economic-ethnic and sectarian sensibilities.
Media that is perceived to be heavily funded by USA, Israel and India, not only reinforce their subversive activities by supporting the cause of anti-state elements but also degrade the law enforcement agencies and the government in power. Some of INGOs have supposedly a big hand in the instability of Pakistan. Having achieved considerable success in FATA, KP and Karachi, their focus has now shifted to interior Sindh, GilgitBaltistan (GB) and AJK where ethnic emotions and their deprivations are being stirred. These INGOs are also active in private education institutions particularly the elite schools, colleges and universities where teachers and professors are not only being cultivated but minds of the students are poisoned as well. They promote secularism and liberalism to demonize Islam with view to distract the youth from the righteous path of Islam. Some of the INGOs were found having connections with Indian High Commission Islamabad while some attempted to collect the data during general elections possibly to influence the results.
It is notable that INGOs started pouring into Pakistan after 1988 when Pakistan became dependent upon IMF, World Bank and US aid to run the governmental affairs. The International Donor Agencies that are considered to be funded and used by intelligence agencies started funding in Pakistan in order to cultivate more people in the garb of economic and social development projects.  After 9/11, when the US sanctions under Pressler Amendment were lifted and foreign aid started to flow in, the rate of influx of INGOs increased. A big number came when $7.5 billion worth Kerry Lugar Bill was signed in 2009. The amount required to be spent on development, military and media was spread over years. Then Pakistan Ambassador in Washington Hussain Haqqani had played a role in inserting anti-military establishment clauses after the approval of the initial agreement. He is also said to be helped CIA in the induction of Black Water and CIA contractors, spies and INGOs into Pakistan between 2008 and 2011, which enabled CIA to deploy Raymond Davis and other operators and to launch the helicopters assault in Abbottabad on May 2, 2011. The INGOs were cleverly deployed in the restive combat zones under the garb of rehabilitating the affected people. During the natural disasters of 2005 and 2010, the influx of INGOs has increased manifold in the garb of humanitarian assistance.
The INGOs are operating in Pakistan unregistered for the last 30 years. They operated freely after obtaining NOCs, and without registering and notifying their areas of work, mandate and source of funding. Their shady activities were ignored due to American and Western media pressure. The last PML-N government decided to curb their activities of unregistered INGOs. A crackdown was launched in January 2015 after it was learnt that several of INGOs were engaged in anti-Pakistan agenda. 140 NGOs were operating in Punjab out of which 7 were reported to be involved in unlawful activities. In June 2015, the then Interior Minister ChNisar Ali stated that several INGOs were backed by USA, Israel and India. "There are several NGOs operating in Pakistan without any specific agenda. They were doing something which was against Pakistan's interest." He alleged that most of them were taking part in "anti-Pakistan" activities.
A new policy was framed in November 2015 by the Interior Ministry and all INGOs were asked to re-apply and get re-registered. Notices have been served to 18 INGOs whose registration has not been approved, and told to quit Pakistan within 60 days. They will be given a chance to re-apply after six months from their respective countries of origin. The said INGOs do indeed participate in very useful activities whenever they remain true to their mandate so it's basically giving them half a year to replace their "hybrid war operatives" with the "useful humanitarian operatives". As no proper law or system in Pakistan existed to ban these INGOs, therefore, the recent scrutiny will help Pakistan to adopt a comprehensive policy. It is added that Director Social Welfare has been directed to prepare the data bank of all NGOs in order to ensure their regular monitoring.  Categorization of NGOs is to be done through data bank. SOPs for registration of NGOs are also being streamlined and reviewed so that only clean and genuine organization could qualify for registration. It is mention that Pakistan is not the only country that has banned INGOs from working against its national interest. India, China and Russia are other examples in the region.
Paiqham-e-Pakistan Curbs Sectarian Narratives and Violence
Muharram is the first month of Islamic calendar and the holiest in four sacred months, in which fighting is prohibited. The conflicts, conspiracies and crises created by sectarian and religious extremist outfits and the violence associated with this month have impeded peace in the Muslim world. The menace of sectarianism is widely attributed to be a result of regional rivalry among Muslim states, including proxies in Pakistan for influence and hostile countries sponsorship of terrorism. Reportedly, millions of dollars of funding to fundamentalist networks come from abroad and evil minded selfish people act abhorrently for their-vested interests and play with lives of many innocent Pakistanis.
Sporadic sectarian unrest in Pakistan is part of anti-Pakistan designs of inimical secret agencies like RAW and its international partners. These hostile elements manipulated sectarian differences between Riyadh and Tehran and exploited them for destabilizing Pakistan. Nevertheless, whoever is behind this, they are trying to destabilize Pakistan by dividing its people, in different groups, manipulating the mind of several with lavish offers and implanting prejudicial opinions about various religious and sectarian communities. Unfortunate is the fact that most of the sectarian violence/ hatred is carried out in the name of Islam.
Although terror-related sectarian incidents, have already minimized in Pakistan in the past few years, but the historic national consensus in the form of Paigham-e-Pakistan (PeP) has significantly eliminated the shadows of sectarian violence during Muharram. Pakistan's government had launched PeP, the national narrative on extremism, sectarianism and terrorism on January 16, 2018, comprised of 22points Fatwa (religious decree). Heads of Itte had Tanzeem-ul-Madaris and leading Muftis from all sects had prepared the fatwa and issued a unanimous declaration in order to strengthen the ties among different sects and agreed on addressing the sectarian conflict and grievances. The historic Fatwa was endorsed by more than 6000, religious scholars of all schools of thought from across the country, including renowned international scholars like Imam-e-Kaaba, Grand Mufti of Egypt and Grand Mufti Thailand. The collective Fatwa clearly stated that "sectarian, hatred, armed sectarian conflict and imposing one's ideology on others by force is clear violation of the injunctions of the Shariah and tended to create disorder on earth".
A major boost to the efforts of inter-sect harmony came when leading scholars from all sects unified for PeP to show sectarian harmony which had been unseen in the past. This initiative is the best tool to deal with extremism, sectarianism and intolerance in the society and a way forward for the country to march on the path of peace and prosperity as it is a methodology to unite all religious institutions and scholars. PeP initiative is in fact a true representation of the Holy Quran, Sunnah and social principles of Islamic Shariah, which can guarantee a safe and peaceful future for our next generations by ridding the society out of hatred and prejudices. Promotion of this initiative is the national and religious obligation of the Ulema and every individual regardless of association to sects and religious groups. Being Muslims, it is our national and religious responsibility to strive for setting up a peaceful and exemplary society which is free of extremism, sectarianism and terrorism. Religious scholars and Ulema from all schools of thought should play active role to mark this holy month of Muharram peacefully and in a befitting manner for spreading the message of Ahl-e-Bait (RA) as this message promotes peace and harmony among humanity.
In term of religious belief and practice; there are more similarities than difference among all sects and this reality, rationally demands from the proponents of all sect to prefer commonalities by ignoring minute differences. Those who ignore this reality must know that sectarian sensitivities will not be allowed to create ferocity, unrest and disorder in the country. This entails application of stringent measures and full control over sectarian groups to avoid conflicts and spread of religious hatred. It is of particular attention that Islam stresses upon forgiveness, kindness and sanctity of human life above all. Muslims must .know about the conspiracies being hatched by their enemy to divide them into sects and they have to remain vigilant to foil these nefarious designs. The Muslim Ummah particularly Pakistanis must stand united and shun their sectarian differences for the glory of Islam curbing the menace of anti-Islam and anti-Pakistan conspiracies.
The holy month of Muharram teaches the whole humanity religious harmony and peace, so following the proverb "don't quit your faith and don't interfere in others faith", we must mark this holy month peacefully, respectfully and with befitting manners. During Muharram-ul-Haram, every Muslim regardless of sect and creed regards and pays tribute to the martyrs of Karbala. Moreover, people also arrange eateries for the procession which truly depicts brotherhood that Islam preaches. Most importantly, afterthe launch of PeP, the religious leaders and members of peace committees are actively involved in promoting religious/ sectarian harmony and utilize all their capabilities for maintaining the environment of brotherhood, accommodation .and tolerance. Different projects are under way including training programs-to help eradicate the extremism and sectarian violence at national level. Determinant efforts have been made to familiarize the students studying at Universities and Madaris with the philosophy of PeP initiative by disseminating the message of peace and sectarian harmony. Awareness among people has been nurtured through Seminars and Conferences across country to create sense of social responsibility and encourage them to keep a watchful eye on sectarian and anti-social elements. We need to understand the conspiracy against our country and try our best to be united for making the country a haven of peace.
Islam is the religion of peace as it teaches unity, harmony, brotherhood and tolerance in the society and tells its followers to respect the rights of not only Muslims but Non-Muslims as well. The right hour has come that religious clerics, political and religious parties including media persons and the intellectuals should play an effective role in creating religious tolerance and enlightenment amongst all religious factions particularly those of Sunnis and Shias, convincing them to live in harmony and peace adopting the principle of mutual co-existence. Every person of the society should come forward to play a pivotal role to save the country from the flames of sectarian violence by promoting religious and sectarian harmony. Ulema must, exercise tolerance and forge harmony by desisting from delivering controversial and provocative speeches to help maintain peace during Muharram-ul-Haram. The delicate-peace is crucial for the country and we should rise above all sorts of personal interests fulfilling our responsibilities towards our country and refrain from issuing 'Fatwas' on the basis of difference of opinion.
Sri Lanka's Shifting Politics: 2018 Marks a Turning Point for SLFP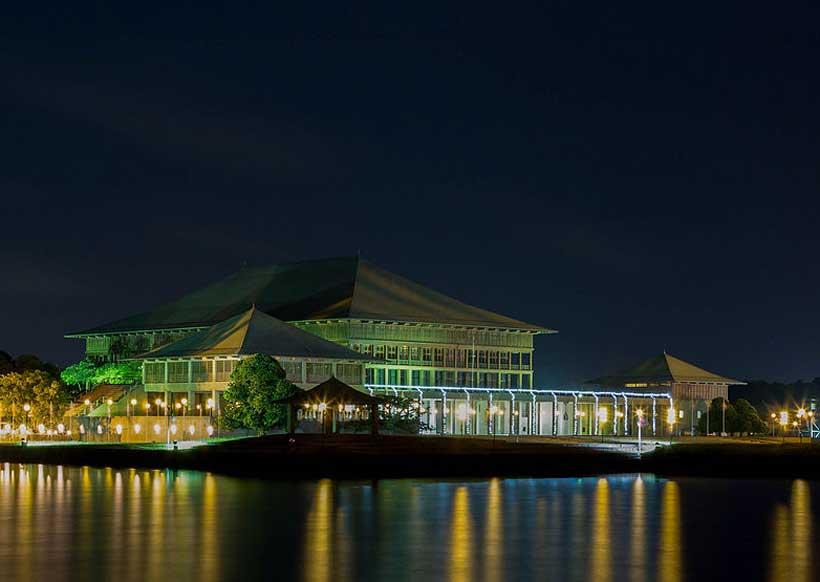 Authors: Srimal Fernando and Pooja Singh
For the past twenty-five years, Sri Lanka's freedom party have enjoyed enormous success in Sri Lanka's political history. Yet, despite these great achievements under the presidency of Chandrika Bandaranaike Kumaratunga, Mahinda Rajapaksa and Maithripala Sirisena, the presidency of Sirisena has faced a complicated political scenario in the past few weeks. This complicated process rose due to the swearing-in of a new prime Minister Mahinda Rajapaksha on 26th October 2018. Losing the parliamentary majority severely limited the ability of Sirisena-Mahinda Government to control the parliamentary majority and push through loss without compromising with opposition parties such as the Janatha Vimukthi Peramuna (JVP), Tamil National Alliance (TNA), Sri Lanka Muslim Congress (SLMC) and the United National Party which comprises over 100 seats in a 225 assembly. The president dissolved the parliament under these circumstances and he has called on for general elections without having a floor test, this has been challenged by the opposition parties and the citizens of the country are confused and waiting for a stable democratic solution.
Looking back at the Sri Lanka's post independent history, the 1978 Sri Lankan constitution gives the president the right to appoint a Prime Minister but the appointment needs the consent of the parliament, hence the executive powers is wasted by the Sri Lanka constitution in the president. It does not seem fair to say that Sri Lanka has failed to achieve a stable democratic system, hence, one could argue that this situation is a power transition to a power alteration. Similarly, in 1950's S.W.R.D. Bandaranaike, the founder of Sri Lanka Freedom Party crossed over from the ruling party, the united national party and united the forces of Sangha, Veda, Guru, Govi, Kamkaru. At the elections of 1957, the ruling United National Party won only 8 seats. The alliance between the Sri Lanka Freedom Party and the Mahajana Eksath Perumana for the first time headed by SWRD Bandaranaike won a total no. of 60 seats. "We are friends of all, enemies of none", the statement should be a reflection for the decision makers of the SLFP who carried the mandate of the party that influences country's policy for its future. Bandaranaike's premiership sadly came to an end after the assassination by a Buddhist monk. Later, the assassinated prime minister's wife Sirimavo Bandaranaike became the world's first woman prime minister and under her premiership, Sri Lanka became a republic in 1972. After the massive defeat of Sri Lanka freedom party, the Sri Lankan 1972 constitution was replaced by the president J. R. Jayewardene in 1978.
After a 17-years gap, Sri Lanka Freedom Party combined in an alliance named as People's alliance under the leadership of Chandrika Bandaranaike came into power in 1994. President Chandrika took a much more flexible approach during her tenure from 1995 to 2005. When Mahinda first won presidency in 2005, he won every province in Sri Lanka except northern and eastern provinces in the island country. Since, the end of war, Sri Lankan govt. under the leadership of Mahinda has been punitive. Thereby, Mahinda stepping into the limelight for presidential elections in a closely contested presidential elections with Ranil Wickramsinghe. In fact, during his second tenure from 2010- 2015, former president Mahinda Rajapaksha became more tough minded since the end of 30-year war in Sri Lanka. One could argue Sri Lanka govt. under SLFP presidency have been punitive in the past twenty- five years.
In 2014, Mahinda Rajapaksha announced snap presidential elections as the election date approached, Maithripala Sirisena, the general secretary of SLFP defected from the party and joined the opposition led coalition named United National Front. With Maithripala, over dozens of ministers and members of parliament resigned from the SLFP in order to carry out the mandate announced by Sirisena. January 5, 2015 general elections saw a significant higher turnout and Maithripala became president along with Ranil Wickramsinghe and it was the major defeat for Mahinda Rajapaksha and his United People's Freedom Alliance (UPFA). Soon after Sirisena was sworn in as president, he assumed the chairmanship of SLFP.
In contrast to the general elections in 2013, the 2015 general elections saw the UPFA led by Maithripala and the united UNF led by Ranil Wickramsinghe had retained its parliamentary majority until October 26, 2018.
The pragmatic policies implemented by Sirisena and Ranil Wickramsinghe government have gone much further than the policies that the two parties (UPFA and UNF) envisioned. The good governance reform from 2015-2018 have reworked the idea of moderate political, economic and social policies and to accommodate new methods in resolving the ethnic problem through a home grown solution. This president –prime minister's strategy succeeded for reasons that have nothing to do with ideological or non-nationalism realignment to bring about a reconciliation process among the ethnic communities living in Sri Lanka.
During Sirisena's last period especially in 2018, there was too much distrust built among the coalition partners of UNP and SLFP. These problems stem from the top, the new party PPJ led by Mahinda, a break-away fraction from the Sri Lanka Podujana Peramuna (SLPP) played the role of a broker and was building his reputation among the SLFP vote bank. This also led to a situation where the SLFPs to work together with the UNPs in consolidating the coalition government. Further, loss in efficiency due to the widespread distribution of responsibilities among the coalition cabinet members and the loss in the recent council elections led to the collapse of UNP-UNF coalition government.
SLFP has come long way since 1957. A stable party system in Sri Lanka is a crucial element in consolidating democracy. The political development of the SLFP for over six decades had created a strong voter base especially in rural areas of Sri Lanka.
Hence, SLFP's policies are today inadequate to deliver Sri Lankan citizen's interests. SLFP policy makers must craft a new strategy to tackle the domestic voter base and the international community in finding a future path to become a formidable party in taking Sri Lanka to the next level of soci0-economic growth.
* Pooja Singh, a scholar of Masters in Diplomacy, Law, Business at Jindal School of International Affairs, India.