Pakistan's self denial is the biggest threat to world peace
One of the ironies of being a Pakistani living abroad, especially in the West, is having to pose as Indian. According to Asghar Choudhri, the chairman of Brooklyn's Pakistani American Merchant Association, a lot of Pakistanis can't get jobs after 9/11 and after the botched Times Square bombing of 2010, it's even worse. "They are now pretending they are Indian so they can get a job," he told a US wire service.
That is because while Indians are highly integrated immigrants – besides being the highest educated and best paid of all ethnic groups in the US – Pakistanis have taken part in terrorist activities in the very lands that gave them shelter.
From Ramzi Yousef, who bombed the World Trade Center in 1993 (8 years before Bin Laden) and is now serving a 240-year prison sentence to Mir Aimal Kansi, who shot dead CIA agents and was later executed by lethal injection, to Faisal Shahzad, the Times Square "Idiot Bomber", there is a long line of Pakistanis who have left a trail of terror.
The San Bernardino, California, attack of December 2015 by a Pakistani American couple was the most spectacular in recent times. The husband was American-born raised and yet he chose to launch a terror act against the people of the United States.
But while Pakistanis wear an Indian mask for Western consumption, back home it's business as usual.
Two incidents amply demonstrate that Pakistanis have learnt nothing. One was the widespread outrage across the country over Osama Bin Laden's killing by American commandos. In response to America's exposure of Bin Laden's hiding place, Pakistan moved to shut down the informant network that lead the Americans there.
The other was the unholy fracas over CIA shooter Kansi's execution. The day after Kansi was sentenced to death by an American court, four Americans were shot dead on the streets of Pakistan. His funeral was attended by the entire civilian administration in his hometown Quetta, the local Pakistani Corps Commander, and the then Pakistani ambassador to the United States.
Thousands of mourners turned out as Quetta city shuttered down. Kansi's coffin, draped in black cloth with verses from the Koran embroidered on it in gold, was carried on the shoulders of young men some 10 miles from the airport to his family's home in Quetta. In Islamabad, the capital city, lawyers and university students poured out on the streets.
Misplaced sympathy
The irony of outpourings of support for hardened terrorists is that Pakistan is seriously impacted by terrorism. A global study by the London-based Institute for Economics and Peace ranks Pakistan fourth on the Global Terrorism Index (GTI) list, behind Iraq, Afghanistan and Nigeria.
According to the study, "Terrorism remains highly concentrated with most (58 per cent) of the activity occurring in just five countries — Iraq, Nigeria, Afghanistan, Pakistan and Syria."
It mentions the most fatal terrorist attack in Pakistan, of 2014: "Assailants detonated an explosives-laden vehicle and then stormed the Army Public School in Peshawar city, Khyber Pakhtunkhwa province, Pakistan. At least 150 students and staff were killed and 131 were wounded in the attack. All seven assailants were either killed by security forces or detonated their explosives-laden vests."
The gunmen belonged to the terrorist group Tehrik-i-Taliban Pakistan (TTP), which is also known as the Pakistani Taliban because it is based in Khyber Pakhtunkhwa. It is an offshoot of the original Taliban which was created by Pakistan as a weapon to be used against Afghanistan and India.
State sponsored terror
That Pakistan is a state sponsor of terror is well known. In Hillary Clinton's words to Islamabad, if you harbour snakes in your backyard, don't expect them to only bite your neighbour.
It was Pakistan's demagogue dictator General Zia-ul-Haq who declared that "we will bleed India with a thousand cuts". The reckoning was that since Pakistan can never hope to win a war against India, then India must be hit with terrorism. To this effect, Pakistan first supported Kashmiri and Sikh separatists, armed them and provided them safe bases on its territory.
When both these terror campaigns failed, Pakistan created an alphabet soup of home grown terror groups such as the Jaish-e-Mohammad, Lashkar-e-Taiba, Lashkar-e-Jhangvi, Jamaat-ud-Dawa and Harkat-ul-Jihad al-Islami. These two were complemented by the Haqqani network and the original Taliban, which has now split into dozens of splinter groups, some of which are still controlled by the Pakistan military and its chief intelligence agency, the ISI.
Former Chairman of the Joint Chiefs of Staff of US, Mike Mullen has described the Haqqani Network as the "veritable arm of Pakistan's ISI". Mullen said the ISI was supporting the Haqqani network, which attacked the US embassy in Kabul in September 2011 and also the September 2011 NATO truck bombing which injured 77 coalition soldiers and killed five Afghan civilians.
In a November 2014 interview to the BBC, the adviser to the Pakistani Prime Minister on National Security and Foreign Affairs, Sartaj Aziz said Pakistan should not target militants like the Afghan Taliban and Haqqani Network, which do not threaten Pakistan's security.
Indeed, Pakistan is one of the few countries in the world which believes in good terrorists (who attack the West, India and Israel) and bad terrorists (who target Pakistan). An example of a 'good' terrorist group is the Jamaat-ud-Dawa, which regularly conducts mass rallies and congregation, advocating jihad in Kashmir. For its December 2014 rally, Pakistan ran two special trains to carry the crowd to Lahore. India's foreign ministry termed this as "nothing short of mainstreaming of terrorism". The congregation was held near Pakistan's national monument, the Minar-e-Pakistan, where 4000 policemen provided security.
Lashkar-e-Taiba is the group responsible for the November 2008 Mumbai terror attack, which led to the deaths of 156 innocent people. On December 3, 2008 Indian officials named Zaki-ur-Rehman Lakhavi, a top leader of the Lashkar, as one of four possible major planners behind the attacks. Four days later, Pakistani armed forces arrested Lakhvi in a raid on a training camp near Muzafarabad in Pakistani Kashmir.
Destroying evidence
Pakistan doesn't want to bring terrorists like Lakhavi to justice because that would expose its sponsorship of terror groups. After India produced evidence of the Lashkar's hand in the Mumbai attacks, Pakistan did the predictable. In order to claim that none of these guys were technically within Pakistan, the ISI asked the terrorists involved in the attack to leave the country.
But it turned out to be a big mistake as one of these terrorists was caught in Saudi Arabia, which presented him on a platter to India. During his interrogation by Indian investigators, the terrorist revealed he was one of the key people tasked with training the 10 Mumbai attackers. He said he was in the control room near the international airport in Karachi from where Lakhavi was directing the attackers. He also said that after Lakhvi's arrest in December 2008, the Pakistanis destroyed the control room in Karachi.
Pathankot denial
The January 2016 attack on an air force base in Pathankot, India, in which seven Indian security guards and six terrorists were killed, will give you an idea of how Pakistan continues to deny links with terror groups on its own soil.
After the Indians allowed a Pakistani investigation team to visit the air base, the Pakistanis raised the outrageous claim that the attack was carried out by India to defame Islamabad. This has a parallel in 9/11 deniers in Muslim countries where everyone seems to be convinced that Israel and the US were behind the Twin Tower attacks.
According to the Indian Express newspaper, the Pakistani investigators were given a full transcript of the telephonic conversations between the terrorists and their Pakistani handlers along with their identity. The Indian side gave the Pakistanis "the links of Pakistani officials, believed to be ISI personnel, with the handlers of the terrorists". They were provided with "electronic and forensic evidence regarding the slain terrorists' Pakistani links, name of the terrorists and several other critical evidence after an exhaustive probe conducted" by India.
The Pakistani team was given concrete proof that a senior terrorist leader of the Jaish-e-Mohammed was in constant touch with the terrorists and giving them necessary instructions during the three-day carnage.
And yet Pakistan claims it was a stage managed attack by India.
Pakistan's image
The stark reality is that Pakistan has now become synonymous with terror. An unfortunate fallout of the country's long association with terror is that ordinary Pakistanis worldwide appear tainted. A broad survey released on June 27, 2012 by the United States-based Pew Research Center's Global Attitudes says that in a number countries, including China, as well as several Muslim countries such as Egypt, Tunisia, Jordan and Lebanon, the majority populations negatively view Pakistanis.
Pakistan is not only a universally disliked country but the Pakistanis themselves have learnt nothing from their history, continuing to support the very actors who are responsible for Pakistan's negative image.
It is a measure of Pakistan's penchant for exporting terrorists, counterfeit currency and drugs that India has constructed a 1400 km long steel fence across its border with its wayward western neighbour. The floodlit fence, which is patrolled 24/7, can be seen from space as a bright orange line snaking from the coast to Kashmir.
Iran is also building a 700 km steel and concrete security fence along its border with Pakistan "to prevent border crossing by terrorists and drug traffickers". When complete it will make Pakistan the most fenced-in country in the world.
In four of the five predominantly Muslim nations covered by the survey, over half gave Pakistan negative ratings. Jordan (57 percent), Lebanon (56 percent), Tunisia (54 percent) and Egypt (53 percent) had an unfavourable opinion of Pakistan. The only exception was Turkey, where attitudes were divided (43 percent negative and 37 percent favourable).
In East Asia, 52 percent of Chinese saw Pakistan unfavourably, as did 59 percent in Japan and 59 percent in India. The Chinese statistic is not surprising as Pakistan-trained Chinese Uighur Muslims have launched terror strikes in their remote province in China. Japan deported around 15,000 Pakistanis after 9/11.
Beaten, corrupt military most loved
Every country has an army but the Pakistan Army has a country. The Pakistani military is the most corrupt institution in the land, with a finger in every national pie. Army officers get prime plots of land post-retirement at a third of the market price. It is certainly a case of generals fattening at the expense of an increasingly poor population.
The Pakistani military has lost fours against India. After every war, Pakistan has lost territory, face and the credibility of its fighting forces. And yet Pakistanis rate this military very highly.As many as 77 percent said the military has a good influence on the country.
The media came next with a 68 percent rating, followed by religious leaders at 66 percent.
With religious zealots getting a solid two-thirds rating, is it any surprise that support for using the Pakistani military to fight extremist groups has declined over the last three years? Opposition to using the army to fight extremist organisations is especially high in Khyber Pakhtunkhwa (where 54 percent opposed) and Baluchistan (50 percent).
Biting the hand that feeds
India does not get any aid from the United States and yet among all 21 nations Pew surveyed, Indians seemed most favourably disposed towards it. Only 12 percent said they had unfavourable opinion of the United States. On the other hand, 80 percent of Pakistanis had a negative opinion of America, with 74 percent regarding it as an enemy country.
American aid efforts were seen in a negative light by Pakistanis although the country continues to get billions of dollars of US aid. Around four-in-ten (38 percent) said US economic aid was having a mostly negative impact on Pakistan, while just 12 percent believed it was mostly positive. Similarly, 40 percent thought American military aid was having a mostly negative effect, while only 8 percent said it was largely positive.
This is a snapshot of Pakistan, where the arrow of time is travelling backwards, taking them into a cycle of medieval madness. Where the death of a terrorist merely means he will be instantly replaced by a hundred clones.
Who pulls the strings of the government of India?
While talking to a Cornell college professor, Rahul Gandhi lamented (March 2, 2021) that the RSS was making use of its educational institutions to propagate its tunnel vision (NewsMatters, March 6, 2021). `Wherefrom money comes to run hundreds of thousands of schools', he asked.
The RSS, founded in 1925, is not only distorting history, and polluting syllabi but also compelling the BJP government to appoint its nominees to key posts whether academic or political.
The RSS's rationale is that it is their government. As such, they have every right to make appointments to all political and non-political posts and revise syllabus according to their own version of history.
A bird's-eye view of appointments
Besides president Kovind Nath, a dalit, and Hindu-monk Yogi Adityanath, several parcharaks (apostles) were nominated for appointment as chief ministers, governors and cabinet ministers. The nominees included ML Khattar, chief minister of Haryana, Trivendra Singh Rawat, chief minister of Uttarakhand, Devandar Fadnavis (Maharashtra), and Ram Thakur (Himachal Pradesh).
The veterans appointed as governors included Balramji Das Tandan (Chhattisgarh), Ram Naik (UP), Om Prakash Kohli (Gujarat), Keshri Nath Tripathi (West Bengal), Kalyan Singh (Rajasthan), Vidya Saga Rao (Maharashtra), Vaju Bhai Bhala (Karnataka), Padmanabha Acharya (Nagaland), Jagdish Mukti (Assam) and Tathaghat Roy (Tripura) (Source: Aryana P. Chatterji, Thomas Blom Hansen, and Christophe Jaffrelot (eds), Majoritarian State).
Dr, Lokesh Chandra was made president of Indian Council for Cultural Relations. Ram Bahadur Roy, former ABVP organizing secretary who was jailed during Indira-Gandhi- imposed emergency was appointed to the Indira Gandhi National Centre for Arts. Baldev Sharma, former editor of the RSS's Hindi mouth-piece Panchjanya, was appointed chairman of the national Book Trust. Shakti Sanha, private secretary to prime minister Atal Behari Vajpayee was rewarded with appointment of Director of Nehru Memorial and Library. The memorial was the hub of Nehru-Gandhi legacy. A small-time actor Gajendra Chauhan was appointed Chairman of the Films and Television Institute of India. Hindu Nationalist Anupam Kher was appointed head of India's Board of Film Certification.
Realising that educational institutions are key agents for ideological dissemination, the RSS thrust its nominees as vice chancellors and directors in universities and cultural institutions of higher learning.
RSS's version of history
A distorted version is taught in RSS-run Vidya Bharti schools. Hindu caste system is well delineated in Rig Veda, Manusmriti and Bhagavad Gita. But, the RSS preaches that the Muslim Turks initiated the untouchability. Turks introduced commodes in India. "Hindus who refused to convert to Islam were forced to clean them. And, thus they became untouchable."
Conscription power
While addressing a large gathering at Muzaffarpur, Bhagwat said, `RSS volunteers were so disciplined that they could be mobilized in a matter of days should the constitution and laws of the country so demand'. Many senior retired armed forces officers including former army chief General VK Singh have joined the RSS.
Inference
Bhagwat's bonhomie with politicians, media, judiciary, industry, religious leaders and civil society reflects that the RSS would continue to keep the Modi government under its Octopus claw. Also it is keen to extend its influence in political, societal and non- governmental spheres. To deepen its roots, the RSS has initiated programmes like Family Awakening (parivar prabodhan),Village Development (grama vikas), and Social Harmony (samara satta).
Cease-Fire Review: A ray of hope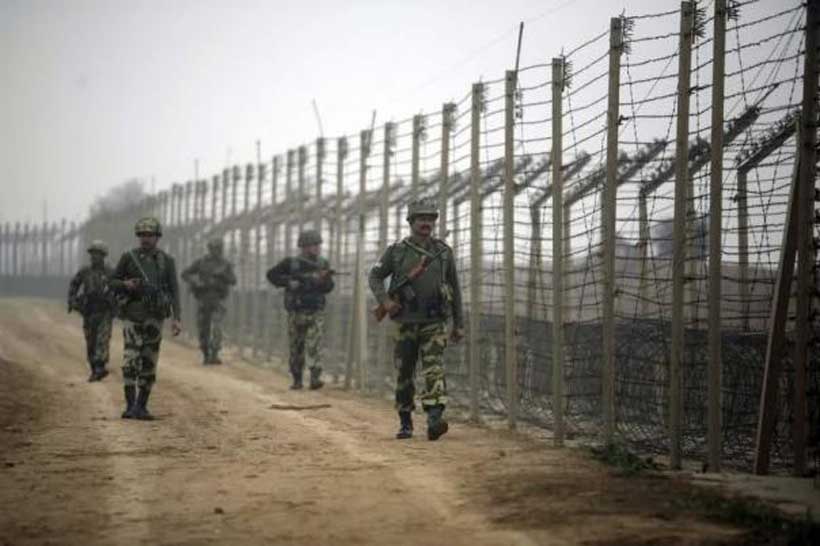 Pre-Negotiations are very much crucial to achieve the state of "Negociation Continuelle" (continuous negotiations) the only way due to which conflicting parties go for sustained mode of talks. On 25th February Director Generals of military operations (DGMO's) of India and Pakistan contacted with each other to review cease fire agreement, on line of control (LOC), which was held back in 2003. Both States reaffirmed cease fire agreement and to restart weekly hotline contact at DGMO's level. The agreement was largely violated by both states for several times and they were accusing each other for violations. But one thing is common that on both sides Kashmiris are suffering, they are raising their children in an environment of fear and severe violence. India and Pakistan are both nuclear capable states of South Asian region and are considered as the custodian of regional peace and stability. And without shadow of a doubt regional peace and security is a collective responsibility of the responsible states. Pakistan and India are the main conflicting parties of South Asian region and Kashmir is the bone of contention between them. Kashmir has been a question of integrity for both States. The Line of control also known as working boundary, divides Indian Kashmir from Pakistani Kashmir. There are several resolutions have been passed by the UN General Assembly to address the Kashmir issue but never implemented. UN wants to solve this issue according to the hopes of Kashmiris. The initiation of bilateral talks in the present outrageous environment is not less than a blessing in disguise and it will be fruitful for all the stakeholders; India, Pakistan and Kashmiris as well. This peaceful move from Pakistan and India is highly appreciated globally because Kashmiri diaspora is present worldwide and they are very much concerned with future of their homeland.
Indian Prime minister Narendra Modi, with his hostile ideology of "Akhand Bharat" assumed office in 2014. His political adventurism based on jingoistic-cum-hawkish policies dragged India State to the verge of staunch illiberalism where identity crisis burst up, which is more lethal than previously existing class crisis. Every community including lower class Hindus, Muslims, Christians, Sikhs etc. all are vulnerable to the identity crisis. On 30th May 2019, he sworn for his second tenure as prime minister of the world's so called largest democracy. He came with another adventurous mandate and the first demonstration took place when he suspended special status of Kashmir and abrogated articles 370 and 35A. His ideology is regarded as Nazi-inspired ideology because in contemporary scenario only RSS community and other proponents of Hindutva are only considered as "Real Hindustani". All minorities are suffering in India because their basic living rights are kept aside. The ongoing farmer's protests shook the foundations of the state, hundreds of thousands of farmers rushed to the Delhi against the anti-famer laws passed by Indian Parliament.
In India Separatist movements are getting pace; minorities are unsatisfied with governing approach of Bhartiya Janata Party (BJP). Prime Minister Narendra Modi, reuined the secular and democratic face of India. On the other hand, Foreign policy of India is facing severe challenges because PM Narendra Modi's approach is hostile based on hatred and prejudice. These attributes are fatal for State's reputation at foreign lands; the recent India-China standoff was just a teaser of BJP's whole story related to foreign relations. In addition to this, Economic goal of 2025 of India is again became a distant dream just because of belligerent policies of ruling regime.
In contemporary scenario if we look towards India, only Modi-Media nexus will be seen. But in reality the situation is getting worse day by day. The review of cease fire agreement, offered by India, is a positive step towards the regional peace. It is appreciated by both civil and military administrations of both states. When PM Imran Khan assumed office he offered dialogue to his Indian counter-part but Indian Premier refused to go for any sort of talks. India always took a position that to initiate talks first of all, Pakistan has to stop the cross-border terrorism. Both terrorism and talks can never go side by side, this Indian claim is not based on empirical evidences because Pakistan has been facing menace of terrorism since 2001 and leaving no stone unturned to root out terrorism and safe havens for terrorists.
Currently, India is facing deep internal and external challenges. It is in the interest of India to have peace talks with Pakistan. On the other hand, it is a ripe moment for Pakistan to act decisively because it is the only time when India can review its decision of 5th August 2019.Moreover, it is a ray of hope to establish peace in entire region. This is the time when bi-lateral diplomacy can turn the traditional regional political dynamics. Both states are facing same problems when it comes to poverty, climate change, social security and the list goes on. The realm of these talks should expand and concern parties have to include economic and political regimes in front of each other otherwise momentum of talks will be lost. Regional connectivity is important to have eternal peace, Pakistan and India should review SAARC (South Asian Association for Regional Cooperation) that would provide basis for economic, cultural as well as political connectivity. Major Powers should also play their important role because world cannot afford rivalry between two nuclear states. Now, America is under a democrat President, and they should check every internal and external move of their Strategic and defense ally in Asia-Pacific region. Negotiations between India and Pakistan are in the interest of all other regional and extra-regional actors. Both states should adopt flexible approach while discussing the core issues and should avoid blame game. It will enhance the chances of continuous negotiation which is a pre-requisite for peace and progress.
What does the Kashmiri want?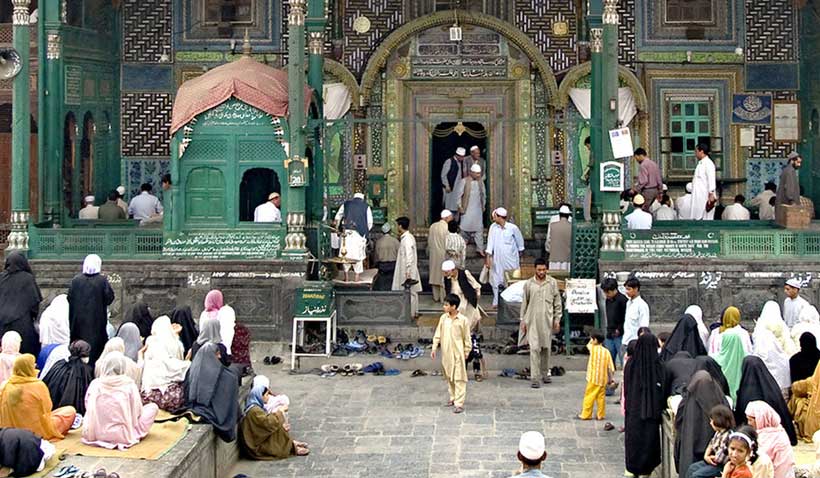 A group of envoys visited the illegally-occupied Jammu and Kashmir State ostensibly `to take first-hand account of the situation in Jammu and Kashmir and government's efforts to restore normalcy' (Hindustan Times February 17, 2021). Srinagar welcomed the envoys with a spontaneous shutdown. Prior to the visit, political leaders and human-rights activists were detained. The envoys did not visit Farooq Abdullah, Mehbooba Mufti or any of the other opposition Kashmiri leaders.
The Hindu dated February 17, 2021 reported 'The J&K government showcased "deepening democracy" to visiting 24 foreign diplomats, who arrived on a two-day tour of the Union Territory (UT) on Wednesday amid a spontaneous shutdown in Srinagar and alleged detention of recently elected National Conference (NC) district council members in Budgam'.
Post-special-status abolition situation
After abrogation of the special status, India took a number of steps to silence public dissent_diurnal and nocturnal search operations to hound, kidnap or kill the Kashmiri, Internet ex-communication, blatant use of draconian laws against ordinary Kashmiris and their leaders alike. A law was passed to jail parents of stone-pelters., if any. Meanwhile local body elections were held in which the ruling BJP was cut to size. But, India, as reported b y the Hindu also, showcased the elections in international media as a proof of popular participation and contentment of the people with the status quo.
Have the Kashmiri resigned to their fate
The mysterious silence in the Valley during the envoys' visit speaks volumes on how much the Kashmiri hate India. However, it appears the Kashmiri could have shown their ennui through some mode of peaceful protest. They could draw lessons from the Occupy the Wall Street or Precariat Movement in the USA.
Occupy has six letters. A group of six persons mostly celebrities in their fields, stand up at some busy street holding letters O,C, C, U, P, and Y. The Kashmiris also could have displayed the letters in word `AZADI' through a group of five persons.
Apathy
Arnold Toynbee, in his Challenge and Response Theory postulates that if a challenge is too onerous a nation may become apathetic. In similar vein, Ibn-e-Khaldoon suggests that survival of a tribe (nation) depends on cohesion (asabiya, nationalism) of a tribe faced with life-and-death threat around its frontiers.
Amy Chua (Political Tribes: Group Instinct and the Fate of Nations) talks about static or dynamic response of a society as shaped by group instincts of various components of a society.
Applying Amy Chua's framework to Kashmir situation
Amy Chua challenges the view that the conventional mechanism of demokratia (government by the people) is a panacea for all the problems of a society. Thus the recently-held local level elections or even `state assembly' elections in occupied Kashmir are no panacea for the Kashmiris' simmering discontentment, their revulsion to yoke of Indian rule. Chua, in her afore-quoted book analysed situation in Vietnam, Afghanistan, Iraq and Venezuela, besides so-called terror tribes including the Islamic State of Iraq and Syria.
Kashmir in Chua's framework would suggest it is naïve to believe that Kashmiris are resigned to their fate. By analogy, even a thousand years of exploitation by a microscopic Chinese population did not subdue the Vietnamese hatred of the Chinese. As soon as the Americans left Vietnam, the native Vietnamese prowled upon the rich community of Chinese like a pack of wolves. The Americans plunged into decade long futile war with Vietnam without realizing that the Vietnamese were not Chinese stooges.
The indomitable fighting spirit
Indian forces had been using pellet guns to blind the Kashmir. Now, former chief minister Mehbooba Mufti, they have begun to use even chemical weapons against the Kashmiri.
Let us have a glimpse of the dogra's reign of terror in Kashmir. To stifle the Kashmiri's fighting spirit, the dogra punished even Kashmiri children who played with fork-slings (ghulail) and stones (Muhammad Yousaf Saraf, Kashmiris Fight for Freedom, vol. 1, p. 50). Under the dogra rule, the Kashmiri were treated no better than beasts of burden. Instead of donkeys and horses, Kashmiri Muslims were used to transport goods across Gilgit, Leh and Skardu. They carried luggage on their backs across glaciers as high as 17,000 feet. Thousands of them perished along the way each year owing to frost bites, fall from a precipice, and hunger or sickness. The dogra caravans were not humane enough to stop for a while in the snowy passes to look after the injured porters (or 'human beasts of burden'). Besides performing the forced labour, the Kashmiri had to pay heavy taxes. Whole of their produce was confiscated by the dogra. Little was left for tillers and their children to eat. On every item, the oppressed Kashmiri had to pay multiple taxes. Take shawls. Not only the shawl-makers were taxed, but also the other intermediaries like importers of pashmina (wool) from Ladakh, and storekeepers, whether wholesalers or retailers (ibid. p. 280-81).
The regressive revenue system resulted in a famine during winter of 1877. People began to die of starvation. Instead of releasing grain stocks from the royal go-downs, the maharajah's constabulary drowned the starved, crying people in the Wullar Lake. Saraf writes: "Whole boat-loads of starving people have been conveyed by the Maharajah's officials to the Woolar Lake, and there drowned" (ibid. p. 294).
The reign of terror by Indian forces (now estimated at about nine lac regulars and security personnel) who replaced the maharajah's constabulary on October 27, 1947 is no less gruesome. International human-rights organisations, as well as India's National Human Rights Commission, have brought into limelight the Kashmiri's mysterious disappearances, their custodial deaths, and countless rapes of hapless Kashmiri women.
Like the dogra, Indian rulers are mercilessly exploiting Kashmiris' economic resources. Bulk of locally-generated electricity is being diverted to Indian states. The tourism industry is in shambles. Highly – educated people have no jobs. With no inflow of tourists, the shopkeepers have no business. Unlike the occupied Kashmir, all the socio-economic sectors in Azad Kashmir are progressing by leaps and bounds.
Toynbee's Challenge and Response Theory suggests that if the challenge is too strong, a nation becomes apathetic. Ibn-e-Khaldoon's asabiya (spirit of national cohesion) also suggests that a nation's spirit is likely to be smothered by a challenge which is too heavy. Historical lessons do not apply to the Kashmiri's struggle. Neither Indians, nor the dogra could gag them. The struggle for freedom has continued unabated.
The lesson from Kashmiris' struggle for freedom is that repression or palliatives like elections in occupied Kashmir are no good. The Kashmiri wants "freedom". Their group instinct is `resistance'. But they need to learn from peaceful resistance movements like the Occupy and the Precariat.