An Imaginary Conversation on Myth, Reason and Religion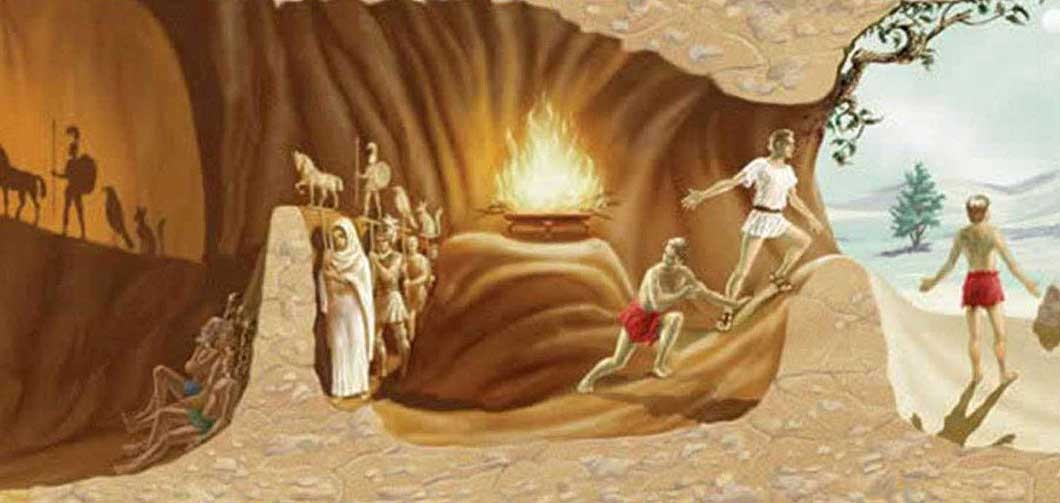 "According to Greek mythology, humans were originally created with four arms, four legs and a head with two faces. Fearing their power, Zeus split them into two separate parts, condemning them to spend their lives in search of their other halves."― Plato, The Symposium
"Life is like arriving late for a movie, having to figure out what was going on without bothering everybody with a lot of questions, and then being unexpectedly called away before you find out how it ends." ― Joseph Campbell, Creative Mythology
Author's Preface: What follows is a spirited, imaginary conversation across time, between a two well-known scholars: one an ancient philosopher and the other the foremost modern authority on myths and symbols, at a café in Athens overlooking the acropolis. While the conversation is purely imaginary, not overly academic, and rather colloquial at that, the integrity of the thought of its interlocutors on myth, reason and religion has been scrupulously respected, for not to do so would be to fail at arriving at the truth and run the danger of falling into the worst kind of sophistry as described by the ancients.
Plato: Good morning Professor Campbell!
Campbell: Good morning Professor Plato! I trust you don't mind the title, even though you are so famous that your nick name would suffice to identify you. After all, you were the founder- director-manager, the first professor so to speak, of the ancient Greek Academy; a supreme intellectual institutional achievement which lasted a thousand years.
Plato. Oh, yes, yes, why don't we simply dispense with formal academic titles? May I just call you Joe and you call me Plato? After all, we are not at a formal symposium or at a formal academic conference; we're just sipping cognac and chatting at a café in modern Athens in view of the acropolis.
Campbell. By all means, Plato. In modern America, in fact, we prefer to dispense with too many social formalities and pomposity as you seem to prefer in Europe. Perhaps later we may even engage in a chess game and a pipe smoke, should you have the time. Those are pastimes suitable to reflective minds such as ours. I could teach you, if you are unfamiliar with those pastimes.
Plato. Sounds like a good idea, Joe. That way, while we may be discussing transcendent ideas beyond time and space unfamiliar to most ordinary people, we shall not give the false impression to passerby that we are two of those stereotypical unpractical philosophers with a beard, with their heads in the clouds of Mount Olympus, exchanging recondite abstract theories and reveries while smoking a pipe in an club's armchair; rather, that we are practical men of the world, clever and democratic enough to mingle with the people while putting theory ahead of practice.
Campbell. Indeed, Plato, indeed. Human nature being what it is, it cannot have been a piece of cake for you to manage the logistics of the administration of a great academy and keep discipline among rowdy students and petty competing professors and their contemptuous ad hominem antics and juvenile slanderous attacks on each other. I know something about that. I am an insider at the academy, where I have sojourned all my life, but in reality, intellectually and spiritually that is, I have always felt like an outsider, a non-conventional academic who did not even bother to finish his Ph.D. dissertation, albeit I am presently widely known as the foremost mythology expert and scholar of the Western world.
Plato. Ah yes, I know your reputation, I have also heard about "the Ph.D. octopus," the essay on the subject made famous by our colleague, your fellow countryman, William James. Excellent insightful essay; an exposé of sorts, it almost made me ashamed of having been the source of the term "academic."
Campbell: Oh, well. Tell me Plato, do you think we moderns are justified in recognizing you as the first philosopher who brought to a head the conundrums of myth/history, reason/myth, religion/myth; all the more since you yourself repeatedly utilizes mythology and concocted myths galore in your dialogues and treatises, the best known of course being the myth of the cave as found in The Republic?
Plato: Indeed, Joe. The Myth of the Cave, whose narrative occurs in the Republic is a fantastical story, but it does not deal explicitly with the beyond, and is thus different from the traditional myths I myself used and invented. Strictly speaking, the Cave is an analogy, not a myth. Also in the Republic, Socrates says that until philosophers take control of a city "the politeia whose story we are telling in words (muthologein) will not achieve its fulfillment in practice". The construction of the ideal city itself may be called a "myth" in the sense that it depicts an imaginary polis where we imagine the happy state.
In the Phaedrus I use the word muthos to name the rhetorical exercise which Socrates carries out, but this seems to be a loose usage of the word. In any case, when I inveighed against the bad poets I certainly did not have the likes of Homer and his Odyssey or Iliad in mind. I respect and revere the likes of Homer, or Shakespeare or Dante. What I was critiquing was the mind-set of those banal mediocre poets, the poets who write poems for wedding receptions and then lay claim to the title of great poet; those with no poetical vision who couldn't even write a decent novel, never mind an epic poem. Did you know that in my youth I had aspirations toward poetry; an aspiration that never left me?
Campbell: Yes I know, Plato, and it doesn't surprise me a bit judging from the complex beauty of your ancient Greek prose which depicts your myths so well and fit harmoniously the form and the content. But what I am particularly interested in is finding out why you included myths such as "the myth of the cave" in the Republic? How did that help your rational philosophical discourse about good governance, democracy, justice? You seem to conceive of myth as a clue to the search for life's meaning. I, on the other hand, see them as a clue to the spiritual potentialities of human life. For me myths are the ongoing search for "the experience of life," to "finding one's bliss." They seem to tell us that the meaning of life is the experience of life, that eternity isn't some later time, or a long time; that in fact it has nothing to do with time! It is that dimension of here and now which thinking and time usually cuts out. I may be wrong but it seems to me that if you don't get it here, you won't get it anywhere; that the experience of eternity and transcendence right here and now is the function of life.
Plato: Oh well. Frankly, I am a bit surprised that you should even ask such a question as the eminent mythologist that you are. As you well know, mythology as well as drama sprang directly from the realm of the religious and the symbolical as stories about the gods and their all too human and petty interactions with humans and the universe and nature, stories which at first sight resemble children's fairy tales, but when looked at closely reveal certain universal truths which later on a psychologist like Jung dubbed "archetypes of the human condition"; the journey archetype, for instance, being one of those. Jung also discovered that those archetypes are universal and occur among people who have had precious little cultural interaction with each other.
This origin from the religious and the symbolical is often overlooked in modern theories on mythology. Dante's journey in the Divine Comedy is one concrete example of a mythological journey which remains tied to its religious origins, so is Homer's in the Odyssey, so is Captain Picard journey on the Enterprise space ship; the journey is always a journey into the self looking for its origins and its final destination. They are not historically documented journeys; they are more in the realm of the subjective, the imaginative and even that of the prophetic, more in the way of a myth, but a myth that repeats itself in many forms and among many people, revealing a hidden deeper truth, a truth that goes beyond a mere empirical positivistic explanation of the visible material phenomena. They may not be historically or empirically verifiable but they are certainly real since they exist in the realm of the intelligible just as logic, or mathematics, or astronomy are imbedded in the realm of the intelligible even when utilized for concrete material necessities arising from the positivistic realm of what is empirically verifiable. This akin to belief in the gods or religious faith which remains subjectively even when we are unable to prove it empirically.
Campbell: Well put Plato; you sound quite modern; sometimes I wonder if we moderns have not reinvented the wheel. I couldn't agree with you more. In fact, I would say that you have caught up and even surpassed us moderns in the understanding of the essence or nature of myth: it is not to be considered a lie, or as the mere sugaring of the bitter pill of truth, as you put it when you criticized the bad poets, but a deeper truth to be decoded, interpreted and reflected upon. That's basically what I try to do in my various books on mythology, especially the one titled "The Hero with a thousand Faces."
Plato: I have read all your books and they are quite illuminating on the subject of mythology. They invariably expand one's intellectual-spiritual horizon on the relationship of myth religion and reason.
Campbell: thank you for your kind words Plato, but could you indulge me a bit more by explaining to me your summation of ancient Greek mythology mentioned by you, of Zeus splitting the human being in half so that from then on one half has been searching for the other half? Most scholars, including Jung, interpret that statement of yours via a biological metaphor as the masculine in search of the feminine looking for wholeness, but I suspect that there is much more to it.
Plato: your suspicion is well founded, Joe. The Janus face represents the split which occurred when rationality, beginning with Socrates, my mentor, overpowered the poetical and the mythological so that the poetical began to be defined as the deceptive which lies and puts sugar on the bitter truth of rationality to make it more bearable. Your modern philosopher Pascal points to this error with his statement that "the heart has reasons that reason knows not." Also there is another highly insightful philosopher of history, Giambattista Vico, from the 18th century, who identified the mistake of much of Western philosophy beginning with me alas, not only in its totalizing tendencies but in the attempt to subside the imaginative and the poetical under the rational and the empirical. The two realms really belong together and have been searching for each other since they were split asunder by Positivism in modern times. He expresses all this in his masterpiece The New Science (1725). When myth is split from the rational it becomes harmful, it ends up in myths such as that of "the master race."
When reason is split from myth and the poetical it begins to rationalize and justify what ought never be rationalized and tolerates unethical behaviour. Indeed Pascal's and Vico's corrections, the corrections of those two Christian humanists were very much needed within the ethical Western tradition, as Emmanuel Levinas has also pointed out in the 20th century via his concept of "the other."
As you know, in the Protagoras I make a distinction between muthos and logos, where muthos appears to refer to a story and logos to an argument. This distinction is also echoed in the Theaetetus and the Sophist. In the Theaetetus Socrates discusses Protagoras' main doctrine and refers to it as "the muthos of Protagoras." Socrates there calls a muthos the teaching according to which active and passive motions generate perception and perceived objects. In the Sophist, the Visitor from Elea tells his interlocutors that Xenophanes, Parmenides and other Eleatic, Ionian (Heraclitus included) and Sicilian philosophers "appear to me to tell us a myth, as if we were children".
By calling all those philosophical doctrines muthoi I do not claim that they are myths proper, but that they are, or appear to be, non-argumentative. In the Republic I may come across as fairly hostile to particular traditional myths. And in many dialogues I condemn the use of images in knowing things and claim that true philosophical knowledge should avoid images. But I ask you: does Book X of the Republic offer a single repudiation of the best poets of the Hellenic world? Try as you may, you will not find one. What you will find is a complicated counterpoint in which resistance and attraction to their work are intertwined, a counterpoint which (among other things) explores the problem of whether, and in what sense, it might be possible to be a 'philosophical lover' of poetry" a la Vico.
I wanted to persuade a wider audience, so I had to make a compromise. Sometime I use myth as a supplement to philosophical discourse Most importantly, in the Timaeus, I actually attempt to overcome the opposition between muthos and logos: human reason has limits, and when it reaches them it has to rely on myth. That is to say, the telling of stories is a necessary adjunct to, or extension of, philosophical argument, one which recognizes our human limitations, and—perhaps—the fact that our natures combine irrational elements with the rational."
Consider the fact that I chose to express my thoughts through a narrative form, namely that of the dialogue. So you may say that the use of a fictional narrative form (the dialogue, such as the prosaic one we are having right now) will mean that any conclusions reached, by whatever method (including that of academic 'rational argument'), may themselves be treated as having the status of a kind of myth. So, a sense of the fictionality of human utterance, as provisional, inadequate, and at best approximating to the truth, pervade my writing at its deepest level. It is not that myth fills in the gaps that reason leaves, but that human reason itself ineradicably displays some of the features we characteristically associate with story-telling.
Campbell: Wow! This is interesting stuff indeed! Perhaps we moderns need to reinvent the wheel since we seem to have forgotten how it came about. It partly explains, to me at least, what a Catholic theologian expressed to me in a dispute we were having on "religion as myth." He told me that it may be true that religions are based on certain archetypes of human nature and myths of the human condition but to say that Christianity is just another myth to be disposed as all the other myths as lies and falsehoods, to put a point across as we do with children's fairy tales, to be superseded by the scientific mind-set, is to have misunderstood the very nature of mythology which is there to help us better understand transcendental-revealed truths. That is to say, to use mythology as an excuse to dump religion as retrograde, obscurantist, and unenlightened, is to run the risk of throwing the baby out the window with the dirty bathwater.
He also pointed out that Zeus or Atlas are impersonal ideas personified which when worshipped renders us idolaters or narcissists, but the concept of a benevolent providential creator God who takes on human nature to experience the human condition and enters physical reality historically and materially to redeem it is not a philosophical abstract idea to be found in any mythology; I dare say that not even brilliant philosophers like yourself ever thought of it; it is however the stuff of reality and historical events for which 12 ignorant fishermen from Palestine (no experts in Platonic or Socratic philosophy for which they'd be willing to die) were in fact willing to die because their allegiance was not to an idea but to a person who spiritually won the whole continent of Europe in a couple of centuries and gave it its ultimate identity as Judeo-Greco-Roman civilization; a religion this which makes a synthesis between the human and the divine and not only at an abstract theoretical level but at an existential level, and therefore it is humanistic to the core; that at its best advocates tolerance of other traditions, mythology itself, freedom of speech and democratic governance, given that we are all children of the same benevolent father and are commanded to love each other as brothers and sisters.
I must confess to you that I am still chewing on what that theologian provided for me on that day. I felt as if I had been check-mated in a chess game, but I don't think now that he was playing chess with me, out to win some kind of sophistic debate or diatribe. To the contrary, he simply challenged some of the common assumptions of "enlightened" positivistic modernity which I had inherited uncritically.
Plato: well you should have Joe, well you should have. I myself am already ruminating on this whole conversation. While I do so, why don't we order another cognac, light up a pipe and start a game of chess? Perhaps even take in a soccer game in the afternoon, since it happens to be Sunday?
Campbell: Indeed Plato, soccer games are now the new religion of the brave new world of the EU in which we live and have our being. Some call it the world of globalization. Some, perhaps more wisely, call it "reinventing the wheel," which come to think of it, can itself be a myth (the myth of Sisyphus?) and an archetype of the human condition. Have you ever noticed that the world of dreams has no Kantian rational categories of the understanding; it is not linear, nor strictly logical and rational and it needs plenty of interpretation once it is recollected? Could the Hindus, who are not even Westerners in their thinking, have it on track when they say that we are all dreaming and when we die we will wake up to Reality, to the point of it all (the Word)?
Plato: I understand the concept of logos, but there are other things such as revealed truth and the need for forgiveness and the theological virtue of charity which I find difficult to grasp as an ancient; plenty of food for thought here; but perhaps it's only the antipasto announcing the main course still to come. In any case, let the debate go on.
Natural Indications and solutions of weakened immunity within rampancy of Covid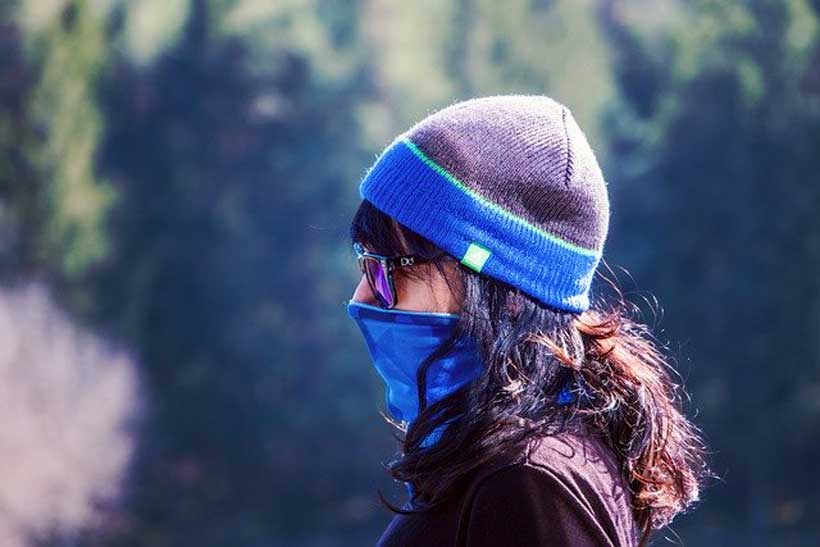 Worldwide different approaches have been taken to restrict the Covid-19 virus. Lockdowns have been immensely attributed to reducing the spread of Covid-19 almost everywhere on earth. Since last year lockdown bars people to visit doctors unless there is such a health emergency. Sometimes clinics and health care centers even stood as the hotspot for virus spread, turning the public extra cautious to visit those. People mostly remain confined in the home – "stay home stay safe", "work from home", "self-isolating", "quarantine" are the most adhered phrases for masses irrespective of the boundary of nations, which in turn increases the relevance of self-reliant health care system.
Given the need for the pandemic time's caution, here lay the refreshing facts to maintain or turn one healthy. The most efficient tracking system to resist any harmful alien component lays within the human body itself i.e. immune system or immunity. What if someone is empowered to check body immunity except visiting doctors, just with a few basic indications? The solutions that predict humans weakened immunity may caution humans to take better immunity management measures.
In humans, the bodily immune system protects the human body from viral, bacterial, fungal, or protozoan attacks. It defends the lethal pathogens to enter the human body. Sometimes, when a virus succeeds in entering the body, the strong immune system recognizes and manages the capacity to neutralize the same, making the human body even stronger and capable to resist anything odd from outside.
If a person often falls sick or feels down, the reason behind may be the weakened immune system of that person. So someone needs to know the signs that indicate a defective and weakened immune system which calls urgent lifestyle changes.
Persistent Digestive Disorders
Around 70% of the bodily immune system resides in the inward of the body. The bodily inward bacteria fight the pathogen and enhance immune health. These inward bacteria stimulate the growth of T- cells or Army cells, which are in charge of identifying self and non- self-cells and tissues.
Lower counts of these symbiotic bacteria in the human body can increase the risk of viruses, chronic inflammation, and even autoimmune disorders. Due to which the human body might suffer from the frequent occurrence of diarrhea, gas, or constipation.
Solution:
The food and beverages humans eat and drink decide most about digestive health and the balance of good and bad bacteria in the inward of the human body. Lessen quotient of intake of processed, saturated fats and artificial sugar can reduce stomach ailments. Including fiber-rich, proteinaceous, fresh-green, and nutrient-rich diet in daily intake supports the growth of good bacteria. Having an ample amount of probiotics and fermented food contain live and active beneficial bacteria.
Delayed Healing of Wounds
It is the immune resistance that enables the wound inflamed to prevent infections, growing new cells to form over the wound, and formation of scar tissue to heal the wound. However, if someone's immune health is not strong enough; it will restrict the regeneration of new cells making it difficult for someone's wounds to heal.
Solution: The immune system in the blood is meant to protect the wounds, control damage, and allow regeneration of the new cells. A balanced level of Vitamin D, C, and zinc trend towards better wound healing. The human body needs collagen from Vit. C and other wound healing supplements from Vit. D and zinc. In addition, the wound must be dressed and wounds heal faster if kept warm. Exposing a wound might slow down the healing process by allowing microbial generation on it.
Frequent Cold, cough, and fever
As per a few recognized research reports, adults on an average face about two to three occurrences of cold and allied symptoms each year. But if someone suffers from more frequent turns of cold and allied symptoms, then it indicates a weakened immune system. This might be because of the person's compromised lifestyle and adherence to hygiene. When someone doesn't follow hygiene practices, he/she is responsible for creating an environment that allows recurrent infections like cold to stage up.
Solution:
Include healthy hygiene practices in your daily routine that will restrict the viral particles from entering the body or building up or spreading easily.
Smoker's Chain
If someone is a smoker or chain smoker (smokes relatively constantly), he needs to understand that smoking directly affects the cells of the immune system and causes damage to the tiny hairs of the respiratory tract that normally help to clear out germs carrying mucus and debris.
Solution:
Smokers of any sort must quit smoking because the chemical found in cigarettes weakens the immune system.
Insomnia
If someone finds it hard to fall asleep, hard to stay asleep, or be compelled to wake up too early and not able to get back to sleep is certainly in the grasp of insomnia. Insomnia chronically makes humans lethargic and susceptive to several diseases. Prolonged insomnia or inability to fall asleep may completely disbalance the human immune system and in turn, increases the risk of being sick. There are proven records that "healthy sleep" stands as the best way to prevent Alzheimer's disease and there is a prominent connection between sleep and proper functioning of the immune system.
Solution:
The conditions necessary for good sleep, called "sleep hygiene," are needed to get properly maintained. There are some basic rules to get proper sleep like setting up a healthy bedtime routine i.e. go to bed and wake up every day at the same time, sleep in well-ventilated rooms and arrange circulation of natural air in the room, maintain the temperature, air humidity and pollution of the sleeping room, make sleeping space sound, noise and electromagnetic fields free.
Fatigue and Exhaustion
Even after having enough sleep, someone may experience unexplained fatigue and relapsing exhaustion. Sometimes those may certainly point towards something intense. Since the immune system is directly proportionate to the energy level, it implies that the body is trying to conserve energy to enhance the immune system and fuel immune energy during the battle with the traumatic situation.
Solution:
Yoga and exercise give a soothing effect to the heart and improves blood circulation across the body increasing the energy flow in the body. Those not only strengthen our nervous system but also stimulate the thyroid gland allowing fatigue and exhaustion to go away.
Anxiety and Stress
When someone is stressed, his/her body releases corticosteroids that suppress the effectiveness of the immune system by lowering the number of lymphocytes in his/her body. Stressed and anxious behavior can lead to unhealthy coping tactics such as smoking and alcohol consumption. stressful times.
Eat a balanced diet and follow a healthy lifestyle including yoga and exercise in your routine. "Laughter is the best medicine." Laughter relaxes the endothelium of blood vessels to expand, increasing the blood flow. Laughter generates vigorous breathing, which in turn sends more oxygenated blood through the body ultimately reducing stress hormones in the brain.
Solution:
A severely stressed person is recommended to see a psychiatrist. Emotional and social support from family and friends can help a person recover from
Amnesia
Research has begun at the University of California Irvine, on how the lockdown has affected people's memories. There is the report that even some amazing people who usually remember events like buying a cinema ticket 20 years earlier because they have highly superior autobiographical memory are finding they are forgetting things. The factor which mostly contributes to amnesia or memory loss is isolation. Lack of social contact affects the brain adversely and the effect of isolation is most serious among those who already experiencing memory difficulties and for patients with Alzheimer's Disease, levels of seclusion even determine the course of the disease. Though everyone has not felt lonely during the pandemic then there are other factors like insomnia, exhaustion, anxiety which contributing to amnesia. Office of National Statistics in the UK has found that rates of depression have doubled during the lockdown. Both depression and anxiety are known to have an impact on memory and may have a considerable role behind amnesia.
Solution
Living a healthy, socially connected lifestyle and keeping the mind active through artistic and creative acts may be a way forward to get rid of amnesia
In regular practice walking, even within the confinement of home, will bring the human's brain back to attention while moving makes a positive difference in memory. Do you have to sit at your desk for every meeting? Or do you work from home? If it's a phone call within, then walk in the room or balcony sitting on a chair instead. Make sure that weekdays and the weekends are different enough and do not merge them into one sort of activity. Writing and noting down more frequently and practicing Yoga can help lock downbound people to cope up with amnesia.
Disturbed menstrual cycle for women
A quarter of women are reported suffering from irregular periods. Reasons behind may be cumulative effects of lockdown including stress, anxiety, amnesia, overeating, etc. Most of the women find it difficult to work from home managing children without any domestic help. Financial crises even concern women the most causing adverse effect on their menstrual cycle. The complete isolation and static living create this irregularity.
Solution
Exercise, healthy diet, following hygiene, Self-care, cooperation, and backing of family members may relax women allowing them to enjoy a natural menstrual cycle.
You could have been black too: Describing racism in Venezuela
"Black woman! . . . if you were white and had straight hair / My mother told me in distress not to marry a black woman, because when she's asleep, she looks like a coiled snake / A black woman with a big nose doesn't cook for me, because she hides the mouthfuls in her nostrils"
The world is in the severe grip of Corona virus, countries are experiencing recession & economic downfall, millions of people are starving vanishing, and environment is abating. All this together, alarms world for the worsening future that might welcome us tomorrow. But still the capitalist class of developed nations is indulged in the debate of US/them. On the basis of primordial traits individuals are classified as either in-group or out-group. Consequently hatred, animosity and xenophobia is increasing generation by generation towards the minorities around the world.
Similar is the situation of afro-Venezuelan community around the world and predominantly in Venezuela. The afro-descendant group is target of hate speech, discrimination and racism. They are been called by various names such as vermin, mulatoo, barefoot, rabble, uncultured and inferior; mainly due to their afro-descendant identity. However the Venezuelan government denies the presence of racism, by asserting itself a racial democracy. A land which mixed heritage, embraces its café con leech or coffee with milk characteristic with pride.
History of afro-descendants in Venezuela dates back to 16th century, this era was significantly underlined for colonization by Spanish settlers. As the land was rich in natural resources supplementary workforces were brought from the third world countries. General belief system of elite of was "blacks have no soul and have very little intellectual capacity, so better if they perform task such as slavery". This is how African people first came to Venezuela, in order to work in the coca plantation. But no one was aware of the fact, this increased immigration; at one point of time might leads to numerically upsurge of afro-descendants at home. In 1979, customary practice of African slave trade was abolished, but till this time African community made almost 60% of Venezuela's population.
Afterwards to avoid the racial discrimination and hatred towards minorities. The Venezuelan nation adopted its mestizaje ideology and inculcated racial democracy. Which states that everyone is a mixed heritage, miscegenation. These elementary ideologies of Venezuela contradicts the presence of racism or racial divide in country. But realistically speaking racism is there, and unfortunately it is been masked due the mestizaje ideology. Closing the wounds of racism by making everyone a mixed.
The Racist treatment of afro-Venezuelan community is quite evident from their economic exclusion, social and political deprivation, hate speech directed towards them in popular music and lastly from their treatment in media. In short the state has been narrow-minded in providing social, economic, political and cultural values to its non-white majority.
Systematic exclusion of afro-Venezuelans from the economic system and job opportunities intensify the grievances of Afro-Venezuelans. Lack job opportunities for blacks, and fortunately if there are some jobs; even in those places they are driven out of their offices or are target of continued racism. Quoting the example of former president of Hugo Chavez Perez who was been called as Negro and monkey due to his afro-descendant identity. Another case of discrimination was heralded was an ice cream parlor franchise, situated in Caracas published a digital advertisement asking for hiring of employees. But the job criteria confused people, as it represented a clear discriminatory stance towards non-whites, requesting employees with 'white skin' and a height of 1,70m. Representation of blacks in media is also pitiful. There are only a few black faces in media, anchor person, television celebrities even the Miss Venezuela are invariably white or off white. It also causes whitening of popular culture; and a stigmatization in society those who are whiter are better off & socially acceptable.
Social grievances of afro-Venezuelans are evident from the customary practices of Non-documentation, denial of birth certificates, denial of nationality, and lack of information on social security issues; such as access to pensions by older people for almost past 40 years. Apart from that only references to black people in school texts is of historical aside during slavery. Further stereotyping afro-Venezuelans and perpetuating racism. This is not only wicked but alarming, how a state can constantly discriminate its citizens. How a group of people can be denied of their fundamental human rights by the states and authorities.
Political grievances of Afro-Venezuelans are in the form of exclusionary nationalist ideology, African descendants are deprived of self-right, freedom of expression, self-determination, political and human rights. Taking into account the recruitment procedure of blacks in army, was also biased and in the interest of elite. As it that would provide elite the man power for army.
The core of the problem lies in the problematic group histories of Afro-Venezuelans as they being a product of slave trade. Historically deprived of rights and treated unfairly further generates the concept of degraded community. Labelling them as the one who lack soul, not born to live rather to practice slavery as lack in intellectual wellbeing further generates dishonored sentiments and exacerbates racism. The problem cannot be solved, as long as it is considered a problem of black community only. Discrimination against any community reflects humanity at its worse, and the norm keeps on expanding in other parts of the world as well. Therefore it is necessary to consider racism a problem of humanity. Strict measures must be taken to root out racism, to help humanity. If today you are silent on the matter, it means you are showing consent towards racism. So speak up against racism, if you think it's not right. Otherwise it will become a norm.
Educating Women in Pakistan: A Necessity For National Development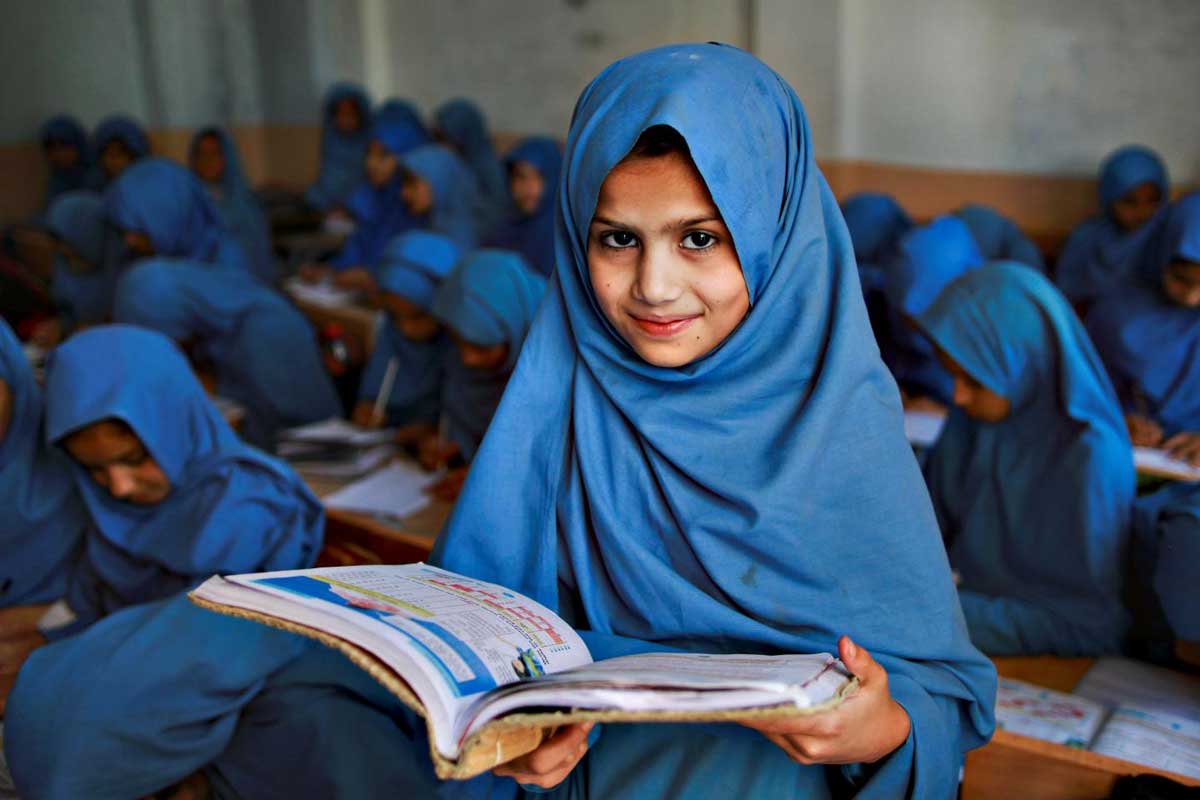 Education is fundamental to the success of any nation. Almost every developed nation recognizes its importance and lays great emphasis on its availability to every human being.
Education brings out the meaning of life and enables a person to make sense of the world around him. While on the other hand, an illiterate person fails to comprehend the essence of life and lives in ignorance.
Pakistan, the sixth most populous country in the world has grappled with the grave situation of illiteracy almost from the time of its existence and has one of the lowest literary rates on the continent. To put it narrowly, approximately 40% of its female population has not even received education at all. Thus, the major chunk of its population remains backward, which otherwise if educated could have proven to be a major source of social and economic development.
Women's education is inextricably linked to the well-being of society. A society comprises of both male and female members, and equally needs the contribution of women nearly as much as of men in maintaining and regulating its functions. However, women in Pakistan face great challenges in accessing education and are confined to play domestic roles only. Also, certain societies consider the education of women as taboo. This results in gender inequality and social disparity which ultimately impedes the growth of a nation.
Women, as a child bearer, not only holds great responsibility of proper upbringing of the child but also of a whole generation. This aspect can be underscored by the African proverb which says,
"If you educate a man, you educate an individual but if you educate a woman, you educate a whole nation."
Therefore, an increase in the education of women can profoundly improve human development outcomes such as child survival, health, and schooling. Education can bring phenomenal change in women's life as it increases their confidence and raises their status in family and society. It lends her voice which she can use to advocate her rights and also helps her to participate in political and social sciences. Pakistan cannot afford to neglect the education of women if it wants to modernize itself and until or unless its female population remains uneducated, it will continue to undermine the ideals of democracy that it so cherishes. There is no doubt that Pakistan is a country whose youth is imbued with great talents and if given adequate knowledge they can properly channel this talent to the country's advantage. This can only be achieved if gender disparities in literacy and education attainment in rural and urban areas of Pakistan are removed.
Women are also regarded as the weaker segment of society but through education, they can change their weakness into strength. It is also seen that women's education has a positive relationship with women's labor force participation rate which can play a significant role in reducing poverty and can contribute to sustainable growth in a developing country like Pakistan itself. Therefore, the government should invest in the education sector and especially in women's education. This should be on its priority list as it is necessary for national development and progress.
Hence, concrete steps should be taken to empower women by granting them equality and education so that Pakistan can set itself upon the path of success.