An Imaginary Conversation on Myth, Reason and Religion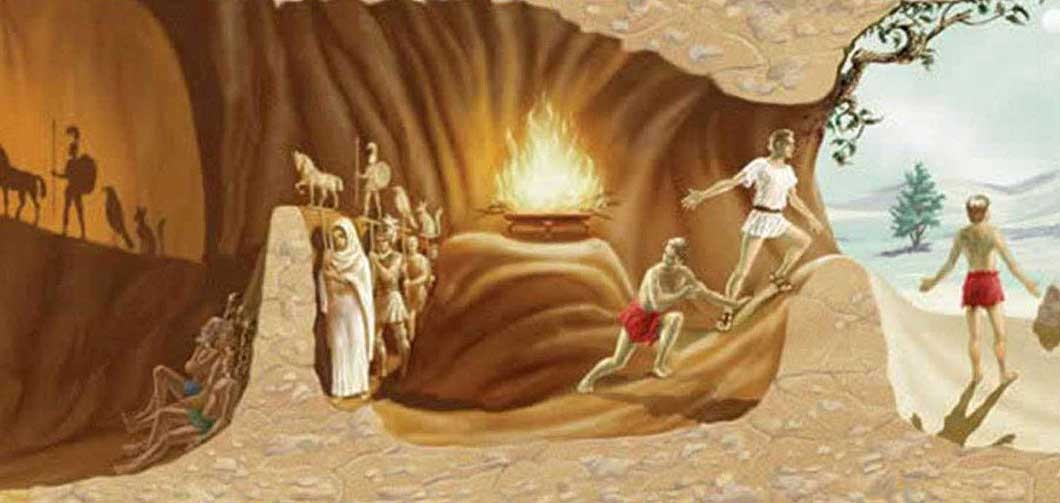 "According to Greek mythology, humans were originally created with four arms, four legs and a head with two faces. Fearing their power, Zeus split them into two separate parts, condemning them to spend their lives in search of their other halves."― Plato, The Symposium
"Life is like arriving late for a movie, having to figure out what was going on without bothering everybody with a lot of questions, and then being unexpectedly called away before you find out how it ends." ― Joseph Campbell, Creative Mythology
Author's Preface: What follows is a spirited, imaginary conversation across time, between a two well-known scholars: one an ancient philosopher and the other the foremost modern authority on myths and symbols, at a café in Athens overlooking the acropolis. While the conversation is purely imaginary, not overly academic, and rather colloquial at that, the integrity of the thought of its interlocutors on myth, reason and religion has been scrupulously respected, for not to do so would be to fail at arriving at the truth and run the danger of falling into the worst kind of sophistry as described by the ancients.
Plato: Good morning Professor Campbell!
Campbell: Good morning Professor Plato! I trust you don't mind the title, even though you are so famous that your nick name would suffice to identify you. After all, you were the founder- director-manager, the first professor so to speak, of the ancient Greek Academy; a supreme intellectual institutional achievement which lasted a thousand years.
Plato. Oh, yes, yes, why don't we simply dispense with formal academic titles? May I just call you Joe and you call me Plato? After all, we are not at a formal symposium or at a formal academic conference; we're just sipping cognac and chatting at a café in modern Athens in view of the acropolis.
Campbell. By all means, Plato. In modern America, in fact, we prefer to dispense with too many social formalities and pomposity as you seem to prefer in Europe. Perhaps later we may even engage in a chess game and a pipe smoke, should you have the time. Those are pastimes suitable to reflective minds such as ours. I could teach you, if you are unfamiliar with those pastimes.
Plato. Sounds like a good idea, Joe. That way, while we may be discussing transcendent ideas beyond time and space unfamiliar to most ordinary people, we shall not give the false impression to passerby that we are two of those stereotypical unpractical philosophers with a beard, with their heads in the clouds of Mount Olympus, exchanging recondite abstract theories and reveries while smoking a pipe in an club's armchair; rather, that we are practical men of the world, clever and democratic enough to mingle with the people while putting theory ahead of practice.
Campbell. Indeed, Plato, indeed. Human nature being what it is, it cannot have been a piece of cake for you to manage the logistics of the administration of a great academy and keep discipline among rowdy students and petty competing professors and their contemptuous ad hominem antics and juvenile slanderous attacks on each other. I know something about that. I am an insider at the academy, where I have sojourned all my life, but in reality, intellectually and spiritually that is, I have always felt like an outsider, a non-conventional academic who did not even bother to finish his Ph.D. dissertation, albeit I am presently widely known as the foremost mythology expert and scholar of the Western world.
Plato. Ah yes, I know your reputation, I have also heard about "the Ph.D. octopus," the essay on the subject made famous by our colleague, your fellow countryman, William James. Excellent insightful essay; an exposé of sorts, it almost made me ashamed of having been the source of the term "academic."
Campbell: Oh, well. Tell me Plato, do you think we moderns are justified in recognizing you as the first philosopher who brought to a head the conundrums of myth/history, reason/myth, religion/myth; all the more since you yourself repeatedly utilizes mythology and concocted myths galore in your dialogues and treatises, the best known of course being the myth of the cave as found in The Republic?
Plato: Indeed, Joe. The Myth of the Cave, whose narrative occurs in the Republic is a fantastical story, but it does not deal explicitly with the beyond, and is thus different from the traditional myths I myself used and invented. Strictly speaking, the Cave is an analogy, not a myth. Also in the Republic, Socrates says that until philosophers take control of a city "the politeia whose story we are telling in words (muthologein) will not achieve its fulfillment in practice". The construction of the ideal city itself may be called a "myth" in the sense that it depicts an imaginary polis where we imagine the happy state.
In the Phaedrus I use the word muthos to name the rhetorical exercise which Socrates carries out, but this seems to be a loose usage of the word. In any case, when I inveighed against the bad poets I certainly did not have the likes of Homer and his Odyssey or Iliad in mind. I respect and revere the likes of Homer, or Shakespeare or Dante. What I was critiquing was the mind-set of those banal mediocre poets, the poets who write poems for wedding receptions and then lay claim to the title of great poet; those with no poetical vision who couldn't even write a decent novel, never mind an epic poem. Did you know that in my youth I had aspirations toward poetry; an aspiration that never left me?
Campbell: Yes I know, Plato, and it doesn't surprise me a bit judging from the complex beauty of your ancient Greek prose which depicts your myths so well and fit harmoniously the form and the content. But what I am particularly interested in is finding out why you included myths such as "the myth of the cave" in the Republic? How did that help your rational philosophical discourse about good governance, democracy, justice? You seem to conceive of myth as a clue to the search for life's meaning. I, on the other hand, see them as a clue to the spiritual potentialities of human life. For me myths are the ongoing search for "the experience of life," to "finding one's bliss." They seem to tell us that the meaning of life is the experience of life, that eternity isn't some later time, or a long time; that in fact it has nothing to do with time! It is that dimension of here and now which thinking and time usually cuts out. I may be wrong but it seems to me that if you don't get it here, you won't get it anywhere; that the experience of eternity and transcendence right here and now is the function of life.
Plato: Oh well. Frankly, I am a bit surprised that you should even ask such a question as the eminent mythologist that you are. As you well know, mythology as well as drama sprang directly from the realm of the religious and the symbolical as stories about the gods and their all too human and petty interactions with humans and the universe and nature, stories which at first sight resemble children's fairy tales, but when looked at closely reveal certain universal truths which later on a psychologist like Jung dubbed "archetypes of the human condition"; the journey archetype, for instance, being one of those. Jung also discovered that those archetypes are universal and occur among people who have had precious little cultural interaction with each other.
This origin from the religious and the symbolical is often overlooked in modern theories on mythology. Dante's journey in the Divine Comedy is one concrete example of a mythological journey which remains tied to its religious origins, so is Homer's in the Odyssey, so is Captain Picard journey on the Enterprise space ship; the journey is always a journey into the self looking for its origins and its final destination. They are not historically documented journeys; they are more in the realm of the subjective, the imaginative and even that of the prophetic, more in the way of a myth, but a myth that repeats itself in many forms and among many people, revealing a hidden deeper truth, a truth that goes beyond a mere empirical positivistic explanation of the visible material phenomena. They may not be historically or empirically verifiable but they are certainly real since they exist in the realm of the intelligible just as logic, or mathematics, or astronomy are imbedded in the realm of the intelligible even when utilized for concrete material necessities arising from the positivistic realm of what is empirically verifiable. This akin to belief in the gods or religious faith which remains subjectively even when we are unable to prove it empirically.
Campbell: Well put Plato; you sound quite modern; sometimes I wonder if we moderns have not reinvented the wheel. I couldn't agree with you more. In fact, I would say that you have caught up and even surpassed us moderns in the understanding of the essence or nature of myth: it is not to be considered a lie, or as the mere sugaring of the bitter pill of truth, as you put it when you criticized the bad poets, but a deeper truth to be decoded, interpreted and reflected upon. That's basically what I try to do in my various books on mythology, especially the one titled "The Hero with a thousand Faces."
Plato: I have read all your books and they are quite illuminating on the subject of mythology. They invariably expand one's intellectual-spiritual horizon on the relationship of myth religion and reason.
Campbell: thank you for your kind words Plato, but could you indulge me a bit more by explaining to me your summation of ancient Greek mythology mentioned by you, of Zeus splitting the human being in half so that from then on one half has been searching for the other half? Most scholars, including Jung, interpret that statement of yours via a biological metaphor as the masculine in search of the feminine looking for wholeness, but I suspect that there is much more to it.
Plato: your suspicion is well founded, Joe. The Janus face represents the split which occurred when rationality, beginning with Socrates, my mentor, overpowered the poetical and the mythological so that the poetical began to be defined as the deceptive which lies and puts sugar on the bitter truth of rationality to make it more bearable. Your modern philosopher Pascal points to this error with his statement that "the heart has reasons that reason knows not." Also there is another highly insightful philosopher of history, Giambattista Vico, from the 18th century, who identified the mistake of much of Western philosophy beginning with me alas, not only in its totalizing tendencies but in the attempt to subside the imaginative and the poetical under the rational and the empirical. The two realms really belong together and have been searching for each other since they were split asunder by Positivism in modern times. He expresses all this in his masterpiece The New Science (1725). When myth is split from the rational it becomes harmful, it ends up in myths such as that of "the master race."
When reason is split from myth and the poetical it begins to rationalize and justify what ought never be rationalized and tolerates unethical behaviour. Indeed Pascal's and Vico's corrections, the corrections of those two Christian humanists were very much needed within the ethical Western tradition, as Emmanuel Levinas has also pointed out in the 20th century via his concept of "the other."
As you know, in the Protagoras I make a distinction between muthos and logos, where muthos appears to refer to a story and logos to an argument. This distinction is also echoed in the Theaetetus and the Sophist. In the Theaetetus Socrates discusses Protagoras' main doctrine and refers to it as "the muthos of Protagoras." Socrates there calls a muthos the teaching according to which active and passive motions generate perception and perceived objects. In the Sophist, the Visitor from Elea tells his interlocutors that Xenophanes, Parmenides and other Eleatic, Ionian (Heraclitus included) and Sicilian philosophers "appear to me to tell us a myth, as if we were children".
By calling all those philosophical doctrines muthoi I do not claim that they are myths proper, but that they are, or appear to be, non-argumentative. In the Republic I may come across as fairly hostile to particular traditional myths. And in many dialogues I condemn the use of images in knowing things and claim that true philosophical knowledge should avoid images. But I ask you: does Book X of the Republic offer a single repudiation of the best poets of the Hellenic world? Try as you may, you will not find one. What you will find is a complicated counterpoint in which resistance and attraction to their work are intertwined, a counterpoint which (among other things) explores the problem of whether, and in what sense, it might be possible to be a 'philosophical lover' of poetry" a la Vico.
I wanted to persuade a wider audience, so I had to make a compromise. Sometime I use myth as a supplement to philosophical discourse Most importantly, in the Timaeus, I actually attempt to overcome the opposition between muthos and logos: human reason has limits, and when it reaches them it has to rely on myth. That is to say, the telling of stories is a necessary adjunct to, or extension of, philosophical argument, one which recognizes our human limitations, and—perhaps—the fact that our natures combine irrational elements with the rational."
Consider the fact that I chose to express my thoughts through a narrative form, namely that of the dialogue. So you may say that the use of a fictional narrative form (the dialogue, such as the prosaic one we are having right now) will mean that any conclusions reached, by whatever method (including that of academic 'rational argument'), may themselves be treated as having the status of a kind of myth. So, a sense of the fictionality of human utterance, as provisional, inadequate, and at best approximating to the truth, pervade my writing at its deepest level. It is not that myth fills in the gaps that reason leaves, but that human reason itself ineradicably displays some of the features we characteristically associate with story-telling.
Campbell: Wow! This is interesting stuff indeed! Perhaps we moderns need to reinvent the wheel since we seem to have forgotten how it came about. It partly explains, to me at least, what a Catholic theologian expressed to me in a dispute we were having on "religion as myth." He told me that it may be true that religions are based on certain archetypes of human nature and myths of the human condition but to say that Christianity is just another myth to be disposed as all the other myths as lies and falsehoods, to put a point across as we do with children's fairy tales, to be superseded by the scientific mind-set, is to have misunderstood the very nature of mythology which is there to help us better understand transcendental-revealed truths. That is to say, to use mythology as an excuse to dump religion as retrograde, obscurantist, and unenlightened, is to run the risk of throwing the baby out the window with the dirty bathwater.
He also pointed out that Zeus or Atlas are impersonal ideas personified which when worshipped renders us idolaters or narcissists, but the concept of a benevolent providential creator God who takes on human nature to experience the human condition and enters physical reality historically and materially to redeem it is not a philosophical abstract idea to be found in any mythology; I dare say that not even brilliant philosophers like yourself ever thought of it; it is however the stuff of reality and historical events for which 12 ignorant fishermen from Palestine (no experts in Platonic or Socratic philosophy for which they'd be willing to die) were in fact willing to die because their allegiance was not to an idea but to a person who spiritually won the whole continent of Europe in a couple of centuries and gave it its ultimate identity as Judeo-Greco-Roman civilization; a religion this which makes a synthesis between the human and the divine and not only at an abstract theoretical level but at an existential level, and therefore it is humanistic to the core; that at its best advocates tolerance of other traditions, mythology itself, freedom of speech and democratic governance, given that we are all children of the same benevolent father and are commanded to love each other as brothers and sisters.
I must confess to you that I am still chewing on what that theologian provided for me on that day. I felt as if I had been check-mated in a chess game, but I don't think now that he was playing chess with me, out to win some kind of sophistic debate or diatribe. To the contrary, he simply challenged some of the common assumptions of "enlightened" positivistic modernity which I had inherited uncritically.
Plato: well you should have Joe, well you should have. I myself am already ruminating on this whole conversation. While I do so, why don't we order another cognac, light up a pipe and start a game of chess? Perhaps even take in a soccer game in the afternoon, since it happens to be Sunday?
Campbell: Indeed Plato, soccer games are now the new religion of the brave new world of the EU in which we live and have our being. Some call it the world of globalization. Some, perhaps more wisely, call it "reinventing the wheel," which come to think of it, can itself be a myth (the myth of Sisyphus?) and an archetype of the human condition. Have you ever noticed that the world of dreams has no Kantian rational categories of the understanding; it is not linear, nor strictly logical and rational and it needs plenty of interpretation once it is recollected? Could the Hindus, who are not even Westerners in their thinking, have it on track when they say that we are all dreaming and when we die we will wake up to Reality, to the point of it all (the Word)?
Plato: I understand the concept of logos, but there are other things such as revealed truth and the need for forgiveness and the theological virtue of charity which I find difficult to grasp as an ancient; plenty of food for thought here; but perhaps it's only the antipasto announcing the main course still to come. In any case, let the debate go on.
Invisible COVID-19 makes systemic gender inequalities and injustices visible
It is no surprise that the Covid-19 epidemic is not gender-neutral in our social world, which requires everything to be sexually consequently halted economic activities and enforced social distance. The gender dimension of the outbreak is very violent and paralyzed, but they are not new and surprising. In fact, the invisible covid19 is hyper-global and largely corporate-driven, with its economic, environmental and social injustices, permanent gender inequality and sexism, severe xenophobia and racism, and new colonialism and marketed mining activity implemented by self-owned financial, political and intellectual elites has made many fault lines visible in our world visible.
In the context of the coronavirus epidemic and other systemic crises, some useful features associated with female leadership, such as knowing their own limits, motivating through transformation, putting people on top of self-praise, humility, focusing on raising others, and empathizing rather than managing others, are more gender-sensitive, egalitarian and human rights. can help improve centered responses. At the very least, the diversity of approaches and experiences in addressing public health and human safety should be an argument for more equal representation of women at all levels of decision-making. This can affect, for example, how parliaments (currently 75% men worldwide) protect and safeguard human rights, how gender-sensitive the measures they take and how they should control their implementation after Covid-19 and how we can build a better future.
The Covid-19 outbreak is not the real cause, but it is a reinforce, enhancer and aggravating of existing discrimination and injustice in our systems and societies, including crushing, using and victimizing women and girls in many areas of daily life. It does not separate viruses, societies and systems. It is not a coincidence that the dominant economic pattern and thinking are constantly exploiting existing gender stereotypes, and that women and girls are constantly underestimating their contribution to the survival of societies by making the care work invisible, worthless, low-paid, and insignificant. Therefore, the fight against corona virus should be comprehensive and systematic. This struggle cannot be limited to the virology plane and cannot be referred to improving health systems; The feminist, human rights-based, intersectional and justice-oriented analysis, based on nationalist and authoritarian austerity and competition policies, is based on human rights, intersectional and justice-oriented analysis, cultural, political, social and economic levels. it should attack discrimination and inequality inside and outside.
Gender experts and feminists are wise to deal with the epidemic in their writings and analysis to begin to transform the way our societies work, the most vulnerable and marginalized groups, especially women and girls, to protect, empower and take advantage of them. it reminds us that we need to use this momentum – and initiatives, resources, research, actions and discourses. They are also making a joint effort to monitor the actions of governments and companies and to impose the responsibility to launch the fundamental changes needed now. This is a gender equality, intersectional and human rights that prioritize people's well-being, participation in decision-making processes and access to basic services and resources, centrally for the responsibilities targeted at the local, national and global level, during and after the Covid-19 outbreak.
Finally, during a terrifying global crisis such as the Covid-19 outbreak, especially to political leadership, to both real leadership examples and failures, and therefore to societies experiencing multiple and intersecting human, economic, social, sanitary and political crises, We witness the need to re-evaluate what qualities we are looking for in leaders who are expected to guide the world after the epidemic, which is radically different from the pre-epidemic world. A series of gender experts and observers, comparing different national responses – and leadership styles – to the coronavirus crisis, is not the debt of female leaders in different countries such as Taiwan, New Zealand and Germany, and female heads of states in some Scandinavian countries, in times of crisis to empathize and diligently. points out that they emphasize that there is power. The success of the epidemic in limiting the worst excesses in their country is even more impressive, given that at the start of the epidemic, only 10 out of 152 elected presidents, and therefore only 7% of all global political leaders, were women. Compare this to the style of a group of male leaders who use the crisis around the world, perhaps the most striking example of Hungary, who use the crisis to speed up authoritarianism and undermine the principle of separation of powers, and resort to the war of blame rather than offering stable crisis management. This shows only what social scientists have previously confirmed at various levels, that is, there are some gender differences in leadership activity.
The Need for Humanitarian Leadership and Global Solidarity during COVID-19
The coronavirus pandemic is a systemic human development crisis, affecting individuals and societies in unprecedented ways. It is also generating new humanitarian needs.
According to UN estimates, half a billion people, or 8% of the world's population, could be pushed into destitution by the year's end, largely due to the pandemic. If so, then the fight against poverty would be set back 30 years. The International Rescue Committee said last week that the virus could cause 1bn infections and 3.2m deaths in 34 fragile states, including Afghanistan and Syria.
The fourth annual Global Report on Food Crises highlights Yemen, the Democratic Republic of the Congo, Afghanistan, Venezuela, Ethiopia, South Sudan, Sudan, Syria, Nigeria and Haiti among the countries most at risk of widespread famines caused by the coronavirus pandemic. According to World Food Programme estimates, the number suffering from hunger could rise from 135 million to more than 250 million.
The International Labour Organization reported last week that almost 1.6 billion informal economy workers (representing the most vulnerable in the labor market)out of a worldwide 2 billion and a global workforce of 3.3 billion are in immediate danger of having their livelihoods destroyed.
COVID-19 has underscored the importance of humanitarian leadership and global solidarity. On April 2, the United Nations General Assembly unanimously adopted a resolution, co-sponsored by 188 nations including Qatar, calling for "intensified international cooperation to contain, mitigate and defeat the pandemic, including by exchanging information, scientific knowledge and best practices and by applying the relevant guidelines recommended by the World Health Organization."
Solidarity is a matter of both morality and long-term vision. Failure to pass this test would leave deep psychological wounds in left-behind countries, paving the way for all manner of extremism and new crises—from pandemics to conflicts—that would threaten everyone. By rallying around science and solidarity today, we will sow the seeds for greater unity tomorrow.
The coronavirus does not respect borders. Nor does it discriminate. It brings into stark view the imperative for humanitarian leadership. This crisis has revealed variations in state capacity to contain the spread of the virus.
Many governments either lack adequate capacity to respond, or in some cases, the necessary political will to provide for their citizens. For example, the most developed countries – those in the very high human development category – have on average 55 hospital beds, over 30 physicians, and 81 nurses per 10,000 people, compared to 7 hospital beds, 2.5 physicians, and 6 nurses in a least developed country.
One can readily imagine that if the COVID-19 response has been dire in the developed countries, it is going to be infinitely more devastating for governments that have only a fraction of the financial and medical resources.
Despite the blockade, the State of Qatar stands out as one of the most actively involved in global humanitarian responses to the COVID-19 pandemic. Qatar has provided significant humanitarian aid to 20 countries so far, including assistance in the field of medical supplies, building field hospitals, and contributing USD 140 million to multilateral organizations working to develop vaccines or ensure the resilience of healthcare in other countries.
To date, Qatar has sent substantial aid to China, Iran, Palestine, Italy, Lebanon, Algeria, Tunisia, Nepal and Rwanda. In addition, the representation mission of the Qatar Red Crescent Society (QRCS) in Turkey has recently distributed supplementary food aid to around 110,000 families at internally displaced persons (IDPs) camps in Idlib and Aleppo Governorates, northern Syria.
In the age of COVID-19, protecting the most vulnerable among us is not just a moral imperative but also an urgent public health objective. The health of one is the health of all.
COVID-19: More than a Biological Weapon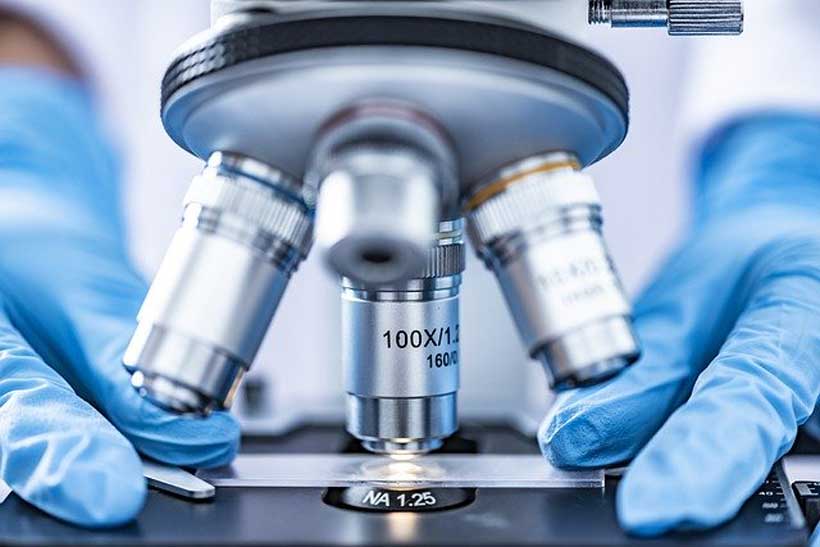 While the biological virus is a common enemy of humankind, the political virus born out of certain American politicians is equally detestable, for it has damaged the global anti-epidemic cooperation and impeded the long-term development and progress of human society. The virus in the political world has done even more damages than the virus from the natural world.
What are the sources of this political virus then? It is rooted in the selfish interests of a handful of American politicians. Not long ago, the American media revealed that senior US officials had handed down documents to a number of federal agencies requesting all federal employees to speak consistently about the pandemic and blame China for everything. The document was practically a confession of the US government on how it implemented the buck-passing. As 2020 is America's election year, some American politicians are so crazily intent on fabricating all kinds of fallacies about "holding China accountable," attacking the WHO for being too "China-centric," and even criticizing some state governors for poor epidemic response, all to keep the epidemic from affecting the election. Such unscrupulous "political shows" reflect how desperate these politicians are to cover up their misconduct both in the decision and execution of their response, with a purpose of deflecting the public grumble.
The political virus is a tumor stemming from racism. After the WHO and the scientific circle named the novel coronavirus COVID-19, some American politicians deliberately ignored the new nomenclature and insisted on calling it the "Chinese virus". It is an international consensus not to label a virus with a region, state, or nation, which is also a universal principle that the international community should uphold. Yet these American politicians are determined to defy the world by intentionally steering public opinions in the direction of racism and xenophobia, and practicing racial discrimination. The use of the term "Chinese virus" for coronavirus laid bare the absolute absence of common sense, conscience, cooperative spirit, and morality in those politicians infected with the "political virus".
The political virus derives from the Cold War mentality. A small group of American politicians have been obsessed with political maneuver and slandering China, especially the US Secretary of State Mike Pompeo, who has been busy fanning flames and spreading rumors. The "political virus" ingrained in their mind is the hotbed of all their vicious intentions. They have the wishful thinking that accusing China of the so-called "mask diplomacy" would offset its influence; vilifying China's aid to help build the African Center for Disease Prevention and Control as an attempt to "steal genome data" would drive a wedge between China and Africa; and egging other countries to claim reparations from China would pin the "original sin" of the virus on the country…. These whimsical whoppers are nothing but Washington's attempts to curb China's development.
The political virus is rooted in the obsession with "great-power competition." The US government labeled China and Russia as the biggest challenges to US national security in its latest National Security Strategy and National Defense Strategy, and declared the reemergence of great-power competition. During this global crisis of COVID-19, certain American politicians, going out of their way to make "ammunition to win the great-power competition," have gone all out to oppose China in every possible way and tried hard to cover up America's embarrassment of ineffective epidemic control measures by smearing China, rather than focus on preventing the virus spread. As we can never wake up someone pretending to be asleep, perhaps the best way is to leave him alone and "not even turn our eyes in his direction," as the famous Chinese writer Lu Xun once said.
The disease has seeped down into the skin and should be treated before it gets worse. The world is still struggling with the COVID-19 pandemic, and all countries need to join hands in defeating it. We advise the American politicians with ulterior motives to stop the misdeed and change course before its too late. We also call on the international community to stay on high alert and take strong measures to prevent the American political virus from spreading to do more harm to the global anti-epidemic efforts and the normal international order.