Trump's foreign policy rhetoric under revision
Known for aggressive controversial rhetoric, Donald Trump, feeling sure of not just republican nomination but also becoming the next president of US super power to control the world, has made a major policy statement as he vowed to improve relations with Russia, China if elected US president. This is important as it is the only positive rhetoric he has made during his entire campaign for presidency.
After the bogus terror wars launched following the Sept -11 hoax to destabilize Arab nations and Afghanistan, by republican Bush Sr. and Jr. and accelerated by democratic Barack Obama, targeting Muslim nations, resources therein, Muslims and Islam, now Americans are clearly heading towards another tragedy – the rise of a monstrous Republican presidential aspirant Trump who has declared he would cause more calamities to the humanity if elected to White House.
Controversial rhetoric
Donald Trump, who courted global controversy with remarks on "temporarily" banning Muslims from entering the US, today appeared to be slightly softening his hardline stance saying the proposal was "just a suggestion" until the issue is worked out. Trump said he would grant exemption to the Pakistani- origin mayor to come to the US under his presidency though he was critical of Khan who won the Mayoral poll of London u in UK, by defeating the opponents who spread Islamophobia to make the voters hate Khan and Islam. Trump had called for "a total and complete shutdown of Muslims entering the USA. While he says there is Islamic 'radical terrorism' all over the world right now, he does not admit the cause of terrorism and who is using the misguided so-called 'Muslims' for terror exercises.
Trump had called for "a total and complete shutdown of Muslims entering the United States An interview to CNN, Khan joined the issue with him saying: "My message to Donald Trump and his team is that your views of Islam are ignorant. It is possible to be a Muslim and live in the West. It is possible to be a Muslim and love America".
Trump's anti-Muslim rhetoric seems to have worked miracle among the republican voters who see him as a powerful trump card against Islam to save Bush-Obama co from any possible punishments for their cumulative crimes against humanity in Mideast. His persistent calls to bar Muslims from entering the United States are welcome by every fanatic American with anti-Islam mindset. And, the trend clearly shows he is almost at the White House a s per the hidden agenda of imperialist policymakers in Washington wanting the next president also to dutifully continue to advance US global interests by showcasing advanced militarism to advance imperialist-capitalist objectives globally.
Trump seems to be sure of presidential chances as he is in control of poll campaign to emerge as Republican candidate and he is trying to make amendments to his arrogant polemics. . In a major shift in rhetoric, a strong New York billionaire and Republican front-runner Donald Trump vowed to seek better relations with Russia and China if elected president in November and said he would make US allies bear more of the financial burden for their defense. In a major speech, Trump delivered a withering critique of Barack Obama's foreign policy, saying the Democratic president has let China take advantage of the United States and has failed to defeat Islamic State militants. He pledged to "shake the rust off America's foreign policy."
Earlier Donald Trump annoyed all NATO members in Europe with his 'America first' slogan. Trump's first major foreign policy address alarmed American allies, who view the Republican front runner's repeated invocation of an "America first" agenda as a threat to retreat from the world, leaving Europe to its own fate. While most governments were careful not to comment publicly on a speech by a US presidential candidate, Germany's foreign minister veered from that protocol to express concern at Trump's wording. "I can only hope that the election campaign in the USA does not lack the perception of reality," Frank-Walter Steinmeier said. "The world's security architecture has changed and it is no longer based on two pillars alone. It cannot be conducted unilaterally," he said of foreign policy in a post-Cold War world. "No American president can get round this change in the international security architecture…. 'America first' is actually no answer to that."
Carl Bildt, a former Swedish prime minister and foreign minister who served as UN envoy to the Balkans in the aftermath of the Yugoslav wars of the 1990s, said he heard Trump's speech as "abandoning both democratic allies and even democratic values". "Trump had not a word against Russian aggression in Ukraine, but plenty against past US support for democracy in Egypt," Bildt said, referring to lines from Trump's speech that criticized the Barack Obama administration for withdrawing support for autocrat Hosni Mubarak during a 2011 uprising.
Trump's speech, uncharacteristically read out from a teleprompter, seemed aimed at showing a more serious side of a politician who has said he intends to act more "presidential" after months of speaking mainly off the cuff. He promised "a disciplined, deliberate and consistent foreign policy" in contrast to the "reckless, rudderless and aimless" policies of Obama and former Secretary of State Hillary Clinton, Trump's likely Democratic opponent if he secures the Republican nomination. The speech included no dramatic new policy proposals that might generate headlines, such as his past calls to bar Muslims from entering the United States or to build a wall on the frontier with Mexico.
Rhetoric shift
As he is gaining in self confidence, Trump has begun talking some sense for the first time the campaign. He questions the exploitative tactics of attacking the NATO members and also supportive Russia and China- the first time an American leader has done it.
Trump, a real estate magnate, spoke about new relations with Russia and China the day after victories in five Northeastern states that moved him closer to capturing the Republican Party presidential nomination for the Nov. 8 election. With USA-Russia relations strained over numerous issues including Moscow's support for Syrian President Bashar al-Assad, Trump said an easing of tensions with Russia from a position of strength is possible.
Interestingly, Trump said he would use US economic leverage to persuade China to rein in North Korea's nuclear program. He says China respects strength and by letting them take advantage of us economically we have lost all their respect and he would call separate summits of NATO and Asian allies to discuss a rebalancing of the US financial commitment to their defense.
Trump also turned against the NATO allies for exploiting their leader USA to their advantage. He was stern in charging that American allies have benefited from a US defense umbrella to protect from any possible Russian aggression but have not paid their fair share. "The countries we defend must pay for the cost of this defense. If not, the USA must be prepared to let these countries defend themselves. We have no choice, we can't go on feeding them" Trump said.
Trump, also a reality TV star, has never held elected office and has built support – particularly among white working class voters – with a no-nonsense style and populist pledges to "make America great again." He set aside his rancorous campaign rhetoric for his address on foreign policy. Trump usually speaks in an off-the-cuff manner, but he delivered FP speech with the aid of a teleprompter as he sought to make himself appealing to more Republican voters.
Where he was specific, like rejecting the terms of last year's nuclear deal with Iran, calling for more investment in missile defense in Europe and accusing the Obama administration of tepid support for Israel, he was firmly within the Republican mainstream.
A major theme — that more NATO allies should spend at least 2 percent of their economic output on defense — is one that has also been taken up by the Obama administration itself, including repeatedly during the president's visit to Europe last week. Nevertheless, Trump's rhetoric raised alarm in allied countries that still rely on the superpower for defense, particularly the phrase "America first", used in the 1930s by isolationists that sought to keep the United States out of World War Two.
Former South Korean Vice Foreign Minister Kim Sung-han, who now teaches at the Korea University in Seoul, said Trump would be "the first isolationist to be US presidential candidate, while in the post-war era all the US presidents have been to varying degrees internationalists." "Saying the USA will no longer engage in anything that is a burden in terms of its relationships with allies, it would be almost like abandoning those alliances," he said. "It will inevitably give rise to anti-American sentiment worldwide and the speech suggests Trump would make America's allies less secure rather than more. He talked about allies being confident but all of his rhetoric suggested that America should be unpredictable and that America's allies needed to stand up for themselves.
America's allies are now less secure rather than more. Trump talked about allies being confident but all of his rhetoric suggested that America should be unpredictable and that America's allies needed to stand up for themselves.
Linking foreign policy with economy
Donald Trump wants to take care of US economy and protect it from being misused for the protection of other countries. In his run for the White House, Trump has threatened to slap tariffs on imports from China, in almost-certain violation of international rules. He has threatened to confiscate money that immigrants from Mexico wire home to their families, in order to force the Mexican government to pay for a border wall. This week, he suggested that, in an economic crisis, the government might repay only some of the money it owes to certain holders of its debt. Those threats reflect an economic philosophy that is at odds with the traditional economic belief that markets cannot function well outside the rule of law. America has built 200 years of prosperity on a foundation of people agreeing to rules in business transactions, and then sticking to them. Trump appears willing to break those rules in the name of cutting better "deals" for American workers.
Trump's pledge to take extraordinary steps to help left-behind American workers has powered his campaign and made him the presumptive Republican nominee. But he has worried many economists, on the right and the left, who warn that breaking laws and commitments could undermine America's credibility with trading partners, raise its borrowing costs and potentially spark global financial panic.
The debt issue, which Trump raised repeatedly, but hazily, this week, especially troubles economists. Trump suggested in interviews Thursday that he would be open to a form of renegotiating the bonds issued by the government to fund deficit spending. Bondholders expect to be paid the value promised by the bond they purchased; Trump seemed to indicate that he might attempt to compel bondholders to accept a lower value. The mere suggestion that holders of U.S. Treasury might not be paid in full — a practice sometimes referred to as "haircutting" for bondholders — would be "insane" for Trump to make as president. It would lead to a financial crisis larger than 2008 if they went and haircutted US Treasury, which is supposed to be the safest asset in the world. If one person agrees to buy a pizza from a second person at a set price, the buyer needs assurances that the pizza will arrive. If it doesn't, and the seller takes her money anyway, the buyer needs to be able to do something to get her money back. The legal system provides those assurances.
Several economists said Trump sees markets differently, more in line with his career in commercial real estate. In that view, transactions are "deals," typically with a winner on one side and a loser on the other. Trump's own real estate career suggests the rules that govern those deals are often negotiable; lending terms can be renegotiated when a borrower is close to default, for example.
Nations, though, are not real estate moguls. Countries that default or come close to defaulting on their debt, such as Greece, are punished by lenders with much higher borrowing costs for future loans. Countries that agree to the World Trade Organization's rules for trade, and then break them, can be penalized harshly. Such would very likely be the case if the United States levies the sort of tariffs Trump has threatened.
Perhaps most importantly, at a time when companies are increasingly able to spread their cash around the world, the rule of law is one of America's great remaining advantages over rivals such as China and Russia. The consensus of modern growth economics is that property rights, rule of law, good institutions are more important than you might even think to keep growth going. The difference between the United States and a lot of much poorer countries comes down to things like; can you do a zoning change without bribing the guy? Legal limitations give companies faith that they can invest and create jobs in America.
Holtz-Eakin said that, after the fall of communism in Europe a quarter-century ago, the countries that installed credible laws and government institutions were the ones that attracted the most investment and growth. He worried that Trump's threats could destroy such credibility — and backfire on Trump's presidency.
Observation
Like Trump getting ready to become republican candidate, in the Democratic race, Hillary Clinton, 68, won most of the contests, building a virtually insurmountable lead over rival Bernie Sanders, a 74-year-old US senator from Vermont, who vowed to keep fighting until the July convention.
Trump and Clinton are set to face each other to begin the race for the White house and who will reach the target first would not be known until the elections are held. The highly powerful power brokers will play pivotal role in determining the best choice for the US capitalism, Zionism and imperialism.
It is, however, makes no difference who win the presidential poll because as irrespective of who wins the presidency, the new incumbent at White House would advance only Americo-Israeli joint interest globally that includes shielding the Zionist crimes against humanity as part of defending the crimes committed against humanity jointly by the leaders of USA and Europe, Australia, etc.
If one thinks as a woman with a charming daughter Mrs. Clinton would be kind to humanity and wind down all terror wars and withdraw all forces from foreign soil, they are mistaken. She has already declared USA would stand solid behind fascist Israel and shield all its crimes against humanity.
What Trump has said thus far cannot be taken seriously as he has been only trying get fanatic Americans to support the Republican Party. As real president Trump would different as he will have to follow the 'traditions' of US presidency.
Transition 2021: How Biden is likely to approach the Middle East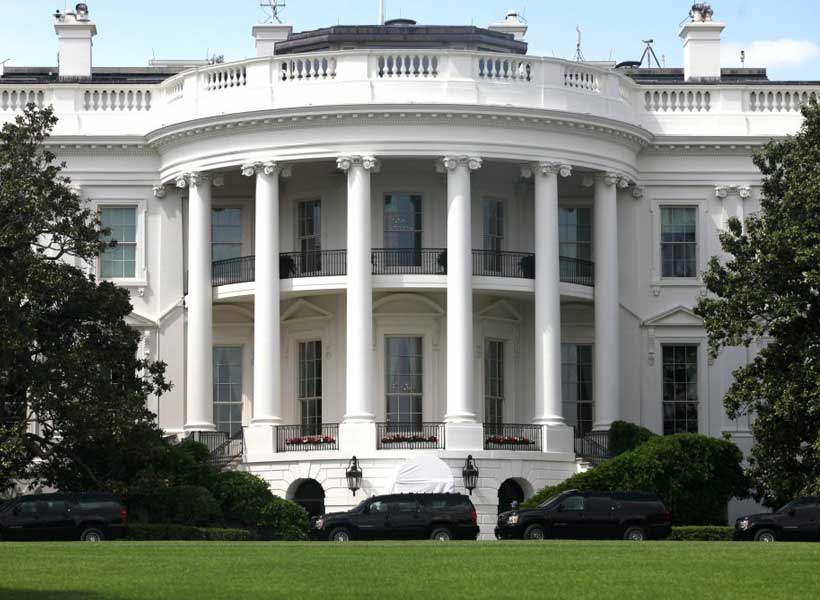 In terms of foreign policy, the new President of the United States, Joe Biden,is likely to face numerous challenges, especially when it comes to the Middle East because of the disastrous policies of the former President, Donald Trump, in the region. Even in his inauguration speech, Biden made it clear that it was going to be testing time. Some of the challenges that the new administration would be facing includethe nuclear deal with Iran, the ongoing war in Yemen, issues of human rights issues and the current deadlock between Israel and Palestine. There is some possibility that Biden's foreign policy towards the Middle East would either be a revival of Barack Obama's former policies or new strategies would be formulated based on the nature of the challenges faced. However, it is certain that Biden will address or undo Trump's terrible policies in the region.
The Biden administration's top foreign policy agenda is the policy towards Iran. The Iran nuclear deal (2015) or JCOPA was considered to be a milestone in multilateral diplomacy that was irresponsibly abandoned by Trump in 2018. Trump's "maximum pressure campaign" of sanctions against Iran aimed to please the traditional allies as they faced a common enemy in Iran. Biden has promised to return to the 2015 JCPOA agreement, and he would also discuss Iran's nuclear program and exchange for sanctions relief. In this process, it is expected that Washington might pressure Iran to withdraw its support for regional proxies in Iraq, Syria, Yemen, Lebanon and the Palestinian territories. Moreover, the US would also seek to curb Iran's export of precision guided missiles to her regional allies. Iran though, has already made it clear that these issues would not be discussed in the event of a renegotiated JCPOA. Furthermore, this plan may be complicated by the recent assassination of Iran's top nuclear scientist, which was not condemned by the White House that Iran blames on Israel. Public outrage had not even subdued at the point due to the assassination of Qasim Sulemani. Currently, the architecture of the Middle Eastern region is even more complex and challenging than it was four years ago butthe fact is that Iran cannot afford military conflict at this point when its economy is already crippling amidst the COVID-19 pandemic along with the sanctions imposed by the US.
Trump administration's "Israel-first" approach in the region brought severe criticism at the global level. The Abraham Accord, signed in September of last year,which normalized Israel's relations with UAE & Bahrain, is widely seen as Donald Trump's most significant foreign policy achievement. This Accord altered the decades long regional perception that Arab-Israel peace could not be achieved without first addressing the issue of statehood for Palestinians. Biden has said that he supports more countries recognizing Israel but at the same time Israel needs to work towards genuine solutions between the two states. Moreover, the new administration at the White House will not show the same tolerance for Israel's settler expansionism as its predecessor. However, there are certain foreign policies by the Trump administration that the new US leadership does not want to renew. The normalization of Arab-Israel relations is something that enjoys bipartisan support. And also, the shift of the US embassy to Jerusalem seems unlikely to be undone.
The US policy inthe Middle East under the new leadership will be less ideological and would be more based on fundamental principles. These principles will greatly focus on human rights as some analysts view human rights as the core foreign policy agenda of the Biden administration. Thus, it does not seem not to be good news for the traditional allies of the US including the Kingdom of Saudi Arabia and Israel. There are a variety of issues in addition to the human rights issues: the KSA intervention in Yemen, arms sales to Saudi Arabia, the lingering mistrust, the jailing of activists and Jamall Khashoggi's murder case, which are creating uncertainties between the Washington and Riyadh. Hence, KSA is going to have a very difficult time with the Biden administration. Similarly, the new administration can also be expected to take a less tolerant view towards Moscow and Ankara because of the extraterritorial activities in the Middle Eastern region.
Certainly, returning to the Iran nuclear dealofficially, the Joint Comprehensive Plan of Action-will take a longer time to review because of the complexity of the issue and the domestic problems that the US is currently facing. There is also a possibility of a dangerous escalation without a nuclear deal due to Iran's aims of buildingmilitary scenarios. Therefore, multilateral diplomacy is the best option for regional peace and security, which has been tried in the previous years.Even the JCPOA was a result of such diplomacy. The US ending its support to Saudi Arabia's war in Yemen might turn away the traditional allies for some time but not permanently due to the common interests in the region. Biden is also likely to alter Trump's decision to withdraw US forces from the region as it would decrease US influence in the region. The top priority of the US administration in the Middle East would be to try and manage Iran's problems and to maintain reasonable relations with Israel. Traditional allies of the US in the Middle East were content and supportive of Trump's policies in the region but they view Biden, not as a President, but Vice President of the Obama Administration. Trump's bilateral relations were often based on personal ties with the foreign leaders while Biden is expected to adopt a more multilateral approach in engaging with the allies. Still, scholars believe that there would be no fundamental change in the US foreign policy towards the Middle East, especially when it comes to protecting its vested interests in the region.
Rejoining the UNHRC will be the State Department's first diplomatic mistake
As over the last days US Vice President Harris swore in Linda Thomas-Greenfield as the new US Ambassador to the UN, US Secretary of State Blinken announced in parallel that the US is now seeking election to the UN Human Rights Council, in an attempt to rejoin the UN system. But that's not the right first move back at the UN that the US should be making. And that's not what the progressive left had in mind when the real left groups put in office the new Biden Administration.
My perspective comes from having worked in the UN human rights system and as a finalist for UN Special Rapporteur on freedom of speech last year – but also as a progressive left voice.
The days when UN engagement defined Democrats vis-a-vis Republicans are over.
Shunning the UN has always been a Republican hallmark but backing and pouring so much funding into an old style, corrupt bureaucracy that has little to do with "diplomacy" is not what the new, awaken progressive left wants either.
Several weeks ago, I made the estimate that the 10bln dollars which the US government pours into the black hole called the UN equals the Covid relief that 16mln struggling American people could be getting now. The Biden Administration's State Department diplomats have to remember who put them in office.
Democrat centrist diplomats have more in common with the UN in terms of ways, goals, style and world view than they do with the progressive left. Backing the UN means backing the old, corrupt ways, which the real progressive left voted to break last year.
The decision to announce the US's goal to rejoin the UN Human Rights Council comes in the same week when President Biden finally announced his real stance on the Black Lives Matter 'defund the police' goals. Biden, it turns out, unsurprisingly does not support that. That's not what the progressive left signed up for, either.
The UN institutional funding inertia by the US government does not define the Democratic Party anymore. That's not what the left voters want.
The left's reasons for not embracing the UN and the UN Human Rights Council have little to do with the usual Republican 'go it alone' at the international stage.
Yes to diplomacy and multilateralism. No to the corrupt, faceless UN. "International diplomacy" is no longer the same thing as the UN system.
The wave that rose across American political life last year, with so many young black activists and so many people voting for the first time, signaled a big resounding No to old ways and old institutions, which have little concern for the actual needs of the people.
The new US Ambassador to the UN, Thomas-Greenfield, will have the tough job of reforming the UN, and in my opinion, even defunding the UN.
The days when love for the UN defined Democrats are certainly over. It's time for the Biden Administration to do what it was elected for, which is to not simply go back to the same old, same old corrupt, faceless bureaucratic institutions swimming in money. This is not what we want. The progressive left voted for change and now that also includes the UN.
U.S. Climate Policy Could Break the Ice with Russia
"In the midst of every crisis, lies great opportunity" — Albert Einstein
Within the climate crisis lies strategic opportunity for the United States. Climate change offers the chance to earn back the good will of allies, to prepare American cities for an urgently needed increase in immigration, and to reinvent U.S.-led institutions that have gone stale. Perhaps most of all, foreign policymakers should remain cognizant of how climate action can help the U.S. navigate relations with the other great powers.
As a recent report from the Center for a New American Security details, synergy between China and Russia is more problematic for U.S. interests than the sum of the challenges that each nation poses individually. Similarly, a recent Atlantic Council publication observed that "allowing Russia to drift fully into China's strategic embrace over the last decade will go down as the single greatest geostrategic error." Chinese and Russian interests do currently align on defense, economics, and the degradation of the U.S.-designed world order, but the nature of their alignment does not constitute an alliance.
In characterizing the relationship, this distinction is paramount. For as long as China and Russia remain merely convenient partners, rather than ideologically kindred allies, it is possible to keep these neighbors at arm's length. To this end, the U.S. must reorient its approach to Russia. It is the Russian perception that world politics are rigged to benefit the U.S. at Russia's expense that has prompted its support for China.
Russia's national interests are rooted in the desire for respect. With this in mind, Russia could pull back from synergy with China if a better opportunity to advance these interests presented itself. Ultimately, the ability of the U.S. to offer a mutually acceptable alternative will hinge on two related factors: the Arctic and NATO. Critically, the issue of climate change is central to both of these factors.
In the Arctic, rapid warming removes barriers to resource exploitation, shipping activity, and great power competition. This has drawn many non-Arctic states to the region. Yet, even with China inserting itself as a "Near-Arctic State," Russia has expressed the need for a hierarchy of regional influence in which the interests of Arctic states are prioritized over non-Arctic states. On this, American and Russian interests align.
Russian distrust of the U.S. complicates matters, however. Arctic military assertiveness from Russia is evidence of its sensitivity to the NATO alliance. In response, U.S. military branches have been releasing strategies for Arctic-specific forward defense. Such militarism is not conducive to improving relations, securing sovereign influence, or addressing climate change.
In order to limit undue Chinese influence in the region and stabilize its relations with Russia by securing a multilateral agreement that formalizes an Arctic hierarchy, the U.S. will need to alter its foreign policy so that Russia perceives it to be a viable partner. The alteration should be sufficient for reducing friction with Russia's core interests, but not so extreme that liberal values or American security are put in jeopardy. Such transactional considerations should include fashioning a new climate-positive role for the U.S. in NATO. After all, the permanent physical presence of roughly 76,000 U.S. troops on the European continent not only irks Russia, but this posture is also expensive, carbon-intensive, and perhaps not even the most effective approach to conflict deterrence.
Indeed, research has shown that rapid deployment of new forces is significantly more likely to stymie aggression. This suggests that the U.S. should reduce its troop levels in Europe by at least 75 percent while bolstering rapid deployment readiness. This would allow the U.S. to simultaneously reduce its military's fuel demand and greenhouse gas emissions, earn the good will necessary for stronger diplomacy with Russia, and still honor its security commitment to NATO in the event of a crisis. Moreover, the U.S. could then reinvest the potential savings into both Arctic sustainability and NATO's capacity to manage climate insecurity.
Through the establishment of a bounded Arctic order and the greening of American leadership in NATO, the U.S. can dispel Sino-Russian synergy in the region and help maintain balance between the great powers. Specifically, these actions would both politically distance China from Russia and give the Kremlin substantial reason to begin feeling more optimistic about its relations with the West. To be sure, similar measures will be necessary in other regions to fully assure balance. However, the Arctic is a natural place for the U.S. to begin this endeavor. Usefully, the themes of climate mitigation and adaptation provide a blueprint for what countering Sino-Russian synergy elsewhere ought to generally entail.