The Russian military posture
The big parade organized on May 9, 2016 to commemorate the 71st anniversary of the USSR victory in the Great Patriotic War – as the Soviet struggle against Nazi invaders was called – was an opportunity for Russia to display its new or recent Russian weapons and, above all, to understand their strategic use.
10,000 soldiers, 135 units of military hardware and 71 aircraft paraded.
An evident show of strength and a clear, but hidden, threat to the Russian Federation's enemies.
There was, at first, the Yars RS 24 long-range nuclear missile (the one that NATO currently calls SS 27 Mod.2), a MIRV system (that may contain multiple independent warheads, probably ten in this case) which is deployed in a regiment consisting of three battalions.
A missile needed to ward off the United States and its allies from the traditional areas of interest for the Russian Federation, such as Ukraine or the Western border following the Cold War.
But also needed to make it difficult to manage any anti-Russian tensions in the Middle East, in Central Asia and in the peripheral seas.
Many years ago, Zbigniew Brzezinski had already assumed that Ukraine was basically close to the West and, therefore, it would become an unacceptable vulnus for Southern Russian security.
All the Russian weapons showcased in the parade are powerful weapons for strategic deterrence, which will enable Russia to have a "free hand" where the Westerners' less heavy threats cannot arrive.
Also the new National Guard security force, recently created by President Putin to combat terrorism and organized crime, paraded.
The National Guard, of which we have already spoken, is armed with the new AK74M assault rifle.
The parading tanks included also the new T-14 Armata battle tank, which has an unmanned remote control of the various guns and is now considered superior to the Leopard and Abrams 2 tanks – and this, too, is a clue.
Furthermore the T-14 tank is supposed to be shortly fully robotised.
Here the issue lies in making any escalation along the old Cold War borders dangerous.
The old aircraft which flew over the sky during the military parade were the solid Su-25, but also the new Sukhoi T-50 PAK-FA was showcased, namely the 5th generation aircraft which is said to be superior to the F-22 and, above all, to the US F-35, which is still a generation 4++ aircraft.
The new Sukhoi aircraft features excellent stealth characteristics, high attack speed and radar equipment using original nanotechnologies.
Another aircraft displayed was the Tupolev Tu22M3, that NATO called backfire, which is operating optimally in Syria.
Two other missile systems were showcased, namely the S-400 and Pantsir.
The former, the S-400 "Triumph" (NATO code SA 21 Growler) is a new generation anti-aircraft/anti-missile SAM, already sold to China and Iran, which can simultaneously intercept 36 missiles and planes (indeed, 80 in the latest versions) flying at a speed of up to 17,000 kilometres.
The Pantsir S1 (NATO code SA Greyhound) is a combined system of surface-to-air missile launching and anti-aircraft artillery.
They are both already operating in Syria, especially in the Latakia base.
In his speech before the 71st military parade, President Putin called for an international system not based on opposing blocs, but overcoming the tendency – present in many Western countries – to resume the Cold War.
In other words, Vladimir Putin wants, at first, to dissuade Western countries from trying to split Eurasia which, in Russia's opinion, should feature geopolitical continuity from Moscow up to most of the European peninsula and China, as well as geopolitical continuity between Europe and the great Central Asian Heartland, the area of the largest economic growth in the future.
Furthermore, Russia does not want US single supremacy at global level – a US supremacy that Russia wants to divide into new and different geopolitical areas: Japan, China, the Shi'ite region with Iran and Iraq, the large African areas, Latin America.
Furthermore, while the Americans adapt every area over which they have supremacy to the same uniform political and cultural model, the Russians plastically conform to the various economies, strategic threats and cultural patterns.
From this viewpoint, suffice to recall Russia's actions in Syria.
All strategic areas already mentioned in which the Russian Federation wants to expand its power and, above all, to show for each of them a possible alternative to the US hegemonic policy.
Hence Russia thinks that, in the future, no country will be in a position to gain clear military superiority: in its opinion, security regards also economic, mass health and social order issues.
These are the factors that Russia can currently interpret as a direct threat to its stability and, above all, to its sovereignty.
In fact, Russian analysts were impressed by the initial effectiveness of the "colour revolutions" and the "democratic" ones in the Maghreb region.
Obviously the results have gradually proved to be disastrous, but the management of non-military techniques to destabilize a country, together with Gene Sharp's old theories which were a study subject of study for the Muslim Brotherhood during Mubarak's fall, are the focus of the current Russian strategic thinking.
These are the Russian themes to respond to non-military subversion: 1) to immediately avoid the "cultural contagion"; 2) to strengthen the national identity and, where possible, the Welfare State; 3) to steadily increase the level of the possible military threat; 4) to develop strategies designed to avoid hidden hostile actions against Russia on the financial or commodity markets – and this holds true also for China.
The economic and financial destabilization has been well studied by Russian analysts and even military superiority is needed to avoid it.
Moreover, there is also what I would call the identity strategy: the rejection of the ideological globalist mix designed to protect the Russian symbols, traditions and popular culture from the attack of the US pop culture.
This goal, too, is reached with the great military parades, the soldiers' joyful and proud faces, as well as with a credible strategic threat.
Moreover, Russian strategic thinkers know all too well that the modern strategy is full spectrum and regards the economy, the political and cultural stability and the technological evolution at the same time.
The reason why Russia maintains a superpower's military structure, with some technologies largely superior to its competitors', is that President Putin wants to make the whole new Russian hegemony to be inferred from military power.
This is the primary theme raised by Russia against NATO's enlargement: Russia is opposed to it and it is even ready to block it, as happened with Ukraine and Crimea, as well as with the network of NATO radar stations surrounding the Russian Federation, from Poland up to Romania.
Any limitation to the Russian autonomy and sovereignty will always be fiercely opposed, at first with non-military actions, and later even with surgical military strikes.
The US analysts' idea of repeating the old Cold War game, in the current strategic imbalance situation, unfavourable to the United States, will be the harbinger of many difficulties for the Americans.
American Weaponry in the Hands of the Taliban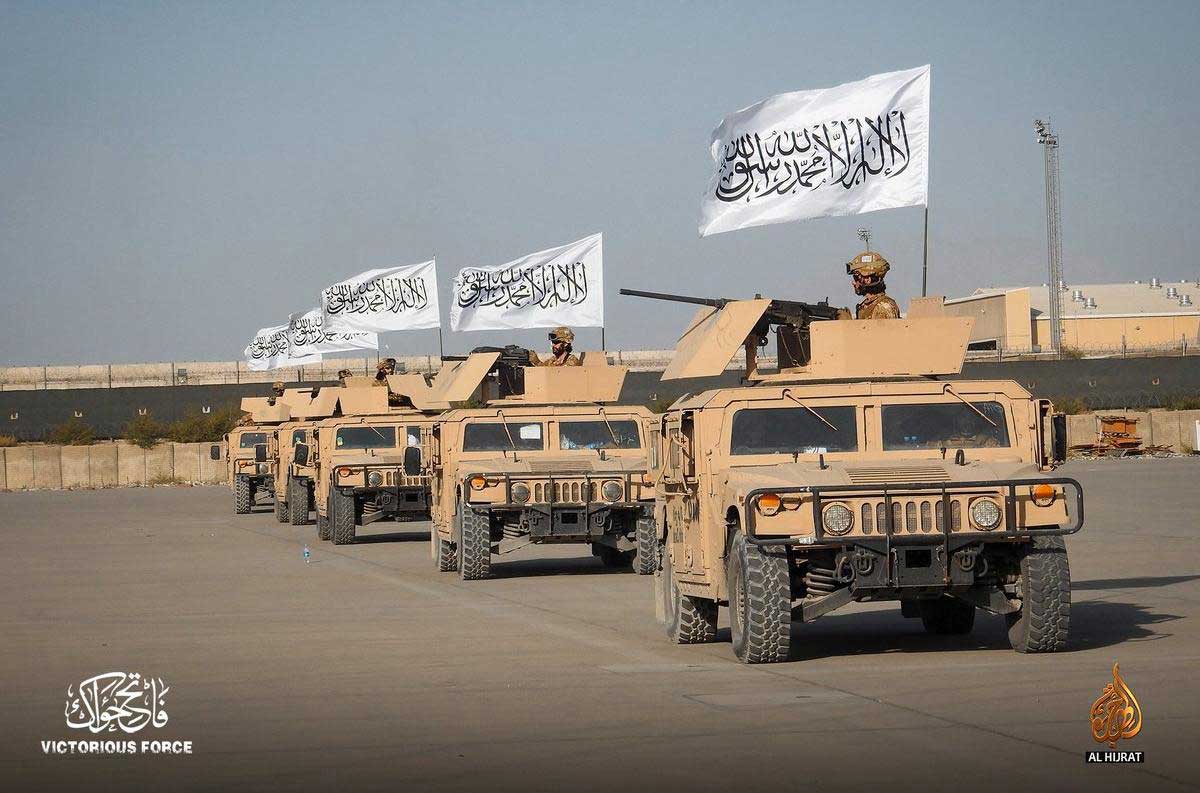 The hasty withdrawal of the U.S. forces from Afghanistan attests to both the indifference of the U.S. administration as regards the future of Afghanistan as a state and the neglect for its obligations to its allies. Besides, Washington has clearly violated the current UN Security Council sanctions regime against the Taliban, which was established in accordance with Resolution 1988 (2011).
Paragraph 1, subparagraph (c), of the Resolution calls on all countries to "prevent the direct or indirect supply, sale, or transfer of arms and related material of all types including weapons and ammunition, military vehicles and equipment, paramilitary equipment, and spare parts" to the Taliban and other individual groups, undertakings and entities associated with them [1].
Washington faced serious backlash for violating the UN sanctions regime upon abandoning weaponry and ammunition during an abrupt evacuation of troops from the country—such as when U.S. troops left Bagram, the largest airbase in Afghanistan, without warning the local Afghan army in early July, 2021. General Mir Asadullah Kohistani, the new commander of Bagram Air Base, stated that Afghan soldiers only later learned of the Americans having departed, once they had all "disappeared into the night." This is important as this proves that the Americans did not transfer weaponry and ammunition to the Afghan army through official channels. Since U.S. troops had turned off electricity at the airbase, looters soon found their way in, with barracks and storage tents ransacked. Among the "trophies" left by the Americans were hundreds of armored vehicles and ammunition, all of which ended up in the hands of the Taliban, either that very night or after Bagram being taken over (see image 1).
Image 1: Armored vehicles (left) and ammunition (right) deserted by the Americans at Bagram Airbase.

Source: RIA Novosti (left) and Haroon Sabawoon – Anadolu Agency (right)
According to The Military Balance, a military journal published annually, Afghan government forces had 640 MSFV armored security vehicles, 200 MaxxPro armored fighting vehicles and several thousand Hummers at their disposal. The Afghan Air Force had 22 EMB-314 Super Tucano (А-29) light attack aircraft (see image 2), four C-130H Hercules transport aircraft, 24 Cessna 208B and 18 turboprop PC-12s. The Army Air Corps boasted 41 MD-530F light turbine helicopters and as many as 30 multi-mission UH-60A Black Hawk helicopters (see image 2).
Image 2: A light attack EMB-314 Super Tucano (А-29) aircraft captured by the Taliban at Mazar-i-Sharif International Airport (left) and a light MD-530 F multi-role helicopter (center); a multi-mission UH-60A Black Hawk helicopter in the sky above Qandahar with what seems to be a person hanged by the Taliban (right).

Source: Twitter
On August 17, 2021, Jake Sullivan, U.S. National Security Advisor, confirmed that a significant amount of U.S. weapons had fallen into the hands of the Taliban. "And obviously, we don't have a sense that they are going to readily hand it over to us at the airport," he noted, thus confirming that the United States allowed the indirect transfer of weapons to what the UN Security Council has designated a terrorist organization.
This is not the first time that Washington has violated a UN Security Council Resolution. For example, a statement by Sergei Ryabkov, Deputy Foreign Minister of the Russian Federation, suggests that the United States released four Taliban members from Guantanamo in 2014, all of whom were on the Security Council sanctions list, to send them to the Middle East.
This was quite in line with the U.S. policy incepted back in 2010 and aimed at engaging in direct dialogue with the Taliban. This led to the UN Security Council Committee—established pursuant to Resolution 1267 on sanctions against the Taliban and Al-Qaeda—breaking up into two independent sanction mechanisms[2]. The UN Security Council Committee established pursuant to Resolution 1988 devised procedures that allow for a more liberal approach to the Taliban list (compared to those involved with Al-Qaeda), excluding those mentioned in consolidated lists of persons, groups and entities subject to restrictions.
Such facts should, in fact, be subject to the scrutiny of the UN Security Council Committee established pursuant to Resolution 1988 (including its Analytical Support and Sanctions Monitoring Team), in whose proceedings the Russian Federation takes part and whose mandate implies monitoring compliance with Taliban-related sanctions as well as presenting periodic reports on sanctions measures to the Security Council.
Prospects of the U.S. imposing sanctions against Russia in connection with the Taliban
It is important to recognize that the "Taliban issue" could become somewhat of a scapegoat for Washington, especially in the eyes of its allies, to impose even more anti-Russia sanctions. In addition to the Executive Order on Blocking Property with Respect to Specified Harmful Foreign Activities of the Government of the Russian Federation signed on April 15, 2021, the White House published a Fact Sheet outlining key accusations against Russia, which include reports on rewards for the murder of U.S. soldiers in Afghanistan. According to the document, the Biden administration is taking measures following the intelligence reports of Russia having encouraged Taliban attacks on the U.S. and alliance contingent in Afghanistan. Since such allegations directly affect the safety and well-being of U.S. troops, a solution can be found through diplomatic, military and intelligence channels.
Biden's executive decree foresees the introduction of blocking sanctions for attempts to challenge the credibility of elections in the United States and allied countries, malicious hacker activities, spreading corruption internationally, crackdowns on dissidents and journalists, undermining security and stability in countries and regions important for U.S. national security interests, and the violation of international law, including the territorial integrity of states.
The reason for the Biden administration's concern is likely a story published in The New York Times in June 2020 claiming that Russian military intelligence had offered Taliban-affiliated militia a reward for the murder of U.S. soldiers in Afghanistan. Sources of the newspaper claimed to have uncovered such information during interrogations of Afghan militia.
As a result, senator Robert Menendez suggested in September 2020 that the U.S. Congress move forward with yet another anti-Russia sanctions package, the Russia Bounty Response Act of 2020. The Act implied freezing assets, visa restrictions for President Vladimir Putin, Minister of Defense Sergei Shoigu and other high-ranking officials, as well as restrictions on defense enterprises. The initiative was supported by Dem. Nancy Pelosi, Speaker of the U.S. House of Representatives. In an interview with MSNBC, she emphasized the need to immediately impose sanctions against Russia for "colluding" with the Taliban.
In his turn, however, former President Donald Trump called The New York Times story "a fake," stating that the article had been ordered for political reasons. Trump went on to state that the U.S. intelligence had acknowledged the information used in the publication was misleading. Pentagon spokesman Jonathan Hoffman said there was no evidence of a "conspiracy" between Russia and Taliban officials. The Taliban also denied information from The New York Times about existing ties with Russia.
One should bear in mind that the United States and Russia are adopting more polarized stances regarding the situation in Afghanistan, which became evident during the UN Security Council meeting on August 30, 2021, when Moscow and Beijing refrained from supporting the West-drafted resolution on Afghanistan. Thus, Washington will look for any excuse to discredit Russia. An effective instrument in counteracting such sanctions, hoaxes and other foul play common for the United States should be that of keeping a meticulous record of Washington's violations of the UN Security Council sanctions regime against the Taliban to present the findings to the international community.
The Taliban is a terrorist organization that is banned in Russia under Decision No. 03-116 of the Supreme Court of the Russian Federation dated February 14, 2003, which entered into force on March 4, 2003.
Al-Qaeda is a terrorist organization that is banned in Russia under Decision No. 03-116 of the Supreme Court of the Russian Federation dated February 14, 2003, which entered into force on March 4, 2003.
From our partner RIAC
A Glimpse at China's Nuclear Build-Up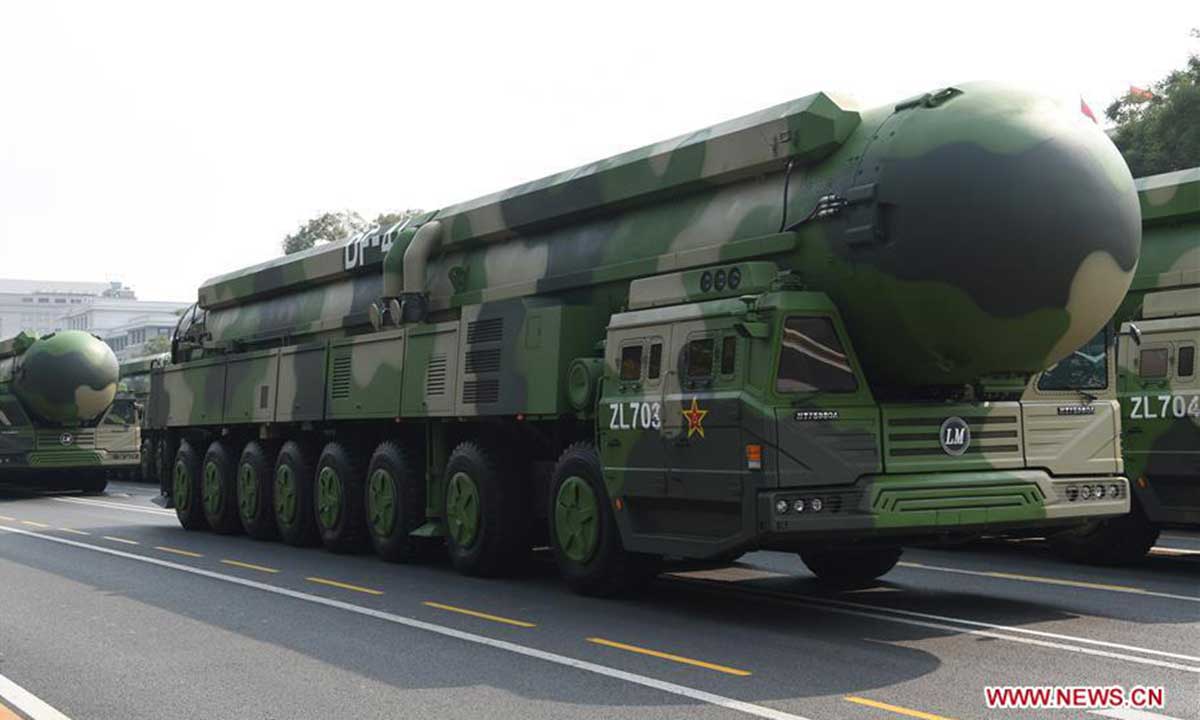 The People's Republic of China is now the second largest military spender after the United States, and the country has proven that it has the technical capability to develop revolutionary outer space technology, which is often related to military purposes. Nevertheless, China's armed forces continue to lag behind when it comes to nuclear military technology, as Beijing only has 270 to 350 nuclear warheads, slightly more than the French armed forces.
Thus, China is investing in innovative research on civilian thorium nuclear facilities to become a leader in civilian nuclear, while it is reportedly not investing as much in the military nuclear sector.
This article explores the latest developments concerning "Made in China" nuclear weapons to explain why China's armed forces are rather sluggish to increase the number of warheads due to the parallel development of other components of the military (e.g. nuclear submarines).
A brief history of Chinese nuclear weapons
China's first nuclear weapons experiment took place in 1964, followed by its first hydrogen bomb test in 1967. Further development continued well until 1996, when China signed the Comprehensive Nuclear Test Ban Treaty (CTBT).
In order to do so, China started building uranium enrichment plants in Baotou and Lanzhou as early as 1958, followed by a plutonium facility in Jiuquan and the Lop Nur nuclear test site in 1960. It is no secret the Soviet Union assisted in the early stages of the Chinese programme by sending advisers to the fissile material production facilities, having even agreed to provide a prototype bomb, missiles and related technology in October 1957.
In 1958, Soviet leader Nikita Khrushchev told Mao that he planned to discuss arms control with the United States and Great Britain, while Beijing was adamantly opposed to Khrushchev's policy of "peaceful coexistence" after the fall of Stalin. Although Soviet officials assured the Chinese leadership that the country will remain under the Soviet nuclear umbrella, the disagreements widened the emerging Sino-Soviet rift. In June 1959, the two nations formally terminated their military and technological cooperation agreement, and all Soviet assistance to China's nuclear programme was abruptly terminated by July 1960, with all Soviet technicians withdrawn from the programme.
This brief history of nuclear weapons in China tells us a lot about the current reason for Chinese weak nuclear capabilities, which had to be developed without the support of the USSR since the 1960s. Moreover, the desire for nuclear capabilities is closely related to the conflict with Taiwan and, as such, Beijing does not need to radically increase its capabilities since the island remains a non-nuclear territory to this day. Furthermore, increasing capabilities would worry the United States and Russia, the other two major nuclear powers—and Beijing had no interest in doing so, especially during the Cold War.
China's nuclear posture and policy
The Chinese approach is focusing on quality over quantity, which explains the low number of warheads to this day. As of today, most nuclear warheads built during the Cold War can be intercepted by anti-missile systems in NATO and Russia as they are relying on outdated technology, which explains Russia's desire to build the hypersonic glide vehicle such as the "Avangard".
The same is true for China. As the U.S. strengthens its missile defenses capabilities, China is likely to further modify its nuclear posture to first ensure the credibility of its retaliatory strike force, including deploying hypersonic glide vehicles rather than increasing the number of warheads.
Meanwhile, the People's Liberation Army (PLA) has maintained a "low alert level" for its nuclear forces and keeps most of its warheads in a central storage facility in the Qinling Mountain Range, although some are kept in smaller regional storage facilities around the country. Although there are rumors that China has coupled warheads to some of its missiles to increase their availability, we have not seen official sources confirming this. In fact, the latest Pentagon report explicitly states that "China almost certainly retains the majority of its peacetime nuclear force—with separate launchers, missiles, and warheads".
Both the United States and Russia operate early warning systems to detect nuclear attacks and launch their missiles quickly, and a Chinese early warning system could also potentially be designed to enable a future missile defense system to intercept incoming missiles. The latest Pentagon report indicates that China is developing an HQ-19 mid-course missile defense system that could intercept Intermediate-range ballistic missile (IRBMs) and possibly intercontinental ballistic missile (ICBMs), although this would take many more years to develop. In addition, the Chinese government has a long-standing policy of not using nuclear weapons first and not using nuclear capabilities against non-nuclear countries or nuclear-weapon-free zones.
Military nuclear capabilities on land, air and sea
China has continued to field the DF-26, a dual-capable mobile IRBM, and is replacing the older DF-31A road-mobile ICBM launchers with the more maneuverable DF-31AG launcher. It is also in the early stages of commissioning the new DF-41, a road-mobile ICBM that would be capable of carrying multiple independent target re-entry vehicles (MIRVs) like the old DF-5B based on a liquid fuel silo.
At sea, China is adding two more ballistic missile submarines and developing a new type. Additionally, China has recently reassigned a nuclear mission to its bombers and is developing an air-launched ballistic missile to have a nuclear capability.
It is estimated that China has produced a stockpile of about 350 nuclear warheads, of which about 272 are intended to be launched by more than 240 operational land-based ballistic missiles, 48 sea-based ballistic missiles and 20 nuclear gravity bombs assigned to bombers. The remaining 78 warheads are expected to arm additional land- and sea-based missiles that are being installed.
Land
The People's Liberation Army Rocket Force, supervised by General Zhou Yaning (commander) and General Wang Jiasheng (political commissar), is in charge of the ground nuclear forces. Since the Cold War, China is continuing the gradual modernization of its nuclear-capable ground missile force, and it is estimated that the PLA rocket force has about 240 land-based missiles capable of carrying nuclear warheads. Of these, about 150 can strike parts of the United States (Hawaii). The number of ICBMs that can strike the continental United States is smaller: about 90 missiles with some 130 warheads.
These capabilities are easily explained by the fact that land-based missiles have a greater range than sea- and air-based ones, at least until China upgrades its sea-based systems. Thus, land-based missiles increase range and allow targeting of distant nuclear counterparts—the United States, France and the United Kingdom—while ensuring capabilities against the other four nearby nuclear powers: Russia, North Korea, India and Pakistan. It is likely that land-based capabilities will remain a major component until submarine capabilities are expanded. Once submarines are as advanced as those of other nations, then—like the United States, Russia, France and the United Kingdom—China is likely to focus more and more on submarines rather than land-based capabilities.
Sea
China has introduced six Jin-class (Type 094) nuclear-powered ballistic missile submarines (SSBNs), which are based at the Longposan naval base near Yulin on Hainan Island (only four of them are currently operational). The two newest SSBNs, which were handed over to the PLA Navy in April 2020, are said to be variants of the original Type 094 design, known as Type 094A. These boats have a more prominent hump, which has led to a speculation that they could carry up to 16 JL-2 submarine-launched ballistic missiles (CSS-N-14), instead of the usual 12. However, satellite images confirm that the new submarines are equipped with 12 launch tubes each.
Each JL-2 is equipped with a single warhead and, possibly, penetration assistance. The JL-2, which is a modified version of the DF-31, is supposed to have a range of about 7,200 km, although U.S. estimates of the range have varied over the years. Such a range would be sufficient to target Alaska, Guam, Hawaii, as well as Russia and India, from waters near China.
Unlike the land-based approach, the nuclear submarine can move around the world, have an unknown destination and a changing position, and it can retaliate up to several months after a nuclear conflict has ended. As such, submarines are now the main component of the French and British nuclear forces, and are vital to the U.S. and Russia. However, this requires advanced technology, which China does not yet have (nor do India and Pakistan). Therefore, the People's Liberation Army is upgrading its submarine capabilities and technology, which should lead to increased relevance of submarines for nuclear operations in the long term. China's new-generation Type 096 SSBNs will carry an extended-range SLBM, the JL-3, which, according to unofficial sources, could have a range of over 9,000 km. Chinese media describe the JL-3 as an SLBM "equivalent or similar to the French M51," pointing out that its diameter has been increased compared to the JL-2 and that it incorporates a carbon-fiber casing, giving it an increased range.
Air
China developed several types of nuclear bombs and used aircraft to carry at least 12 of the nuclear weapons it detonated as part of its nuclear test programme between 1965 and 1979. However, the PLA Air Force's nuclear mission remained dormant until the 2000s, presumably because its older bomb-equipped aircraft were unlikely to be relevant in a nuclear conflict.
Countries such as France, the United Kingdom, Pakistan and India, are not focusing on long-range bombers, as they are easier to track, they move slowly and they are no major asset compared to submarines and land-based missiles. In this respect, only two nuclear powers—the United States and Russia—are investing in bombers. China wishes to become the third nuclear power and has therefore developed the H-6 bomber, which is technologically advanced enough to compete with its American counterparts Northrop Grumman B-2 "Spirit", Rockwell B-1 "Lancer" and Boeing B-52 as well as the Russian Tupolev Tu-22M, Tupolev Tu-95 and Tupolev Tu-160. The Chinese H-6 should be complementary to the Xian H-20, as the bomber world is rapidly evolving with the introduction of the new American Northrop Grumman B-21 "Raider" and the Russian Tupolev PAK DA.
In conclusion, China is most certainly on its way to becoming the third largest nuclear power with growing capabilities to rival Washington and Moscow. In order to do so, it will need to increase its nuclear submarine capabilities to catch up with France and the United Kingdom, as well as the continued development of the H-20 bomber project to compete with the United States and Russia. Beijing has surely decided to invest in quality rather than quantity, preferring to slowly and precisely increase the number of warheads when it will first have the ability to defeat anti-missile systems.
Interestingly, China's military nuclear approach is more about catching up with the other nuclear powers, in contrast to the civilian nuclear sector where the country is more innovative, as evidenced by the two thorium nuclear reactors under construction in the Gobi Desert (China plans to bring thorium reactors into commercial operation by 2030). Thus, China could become the leader in civil thorium nuclear power before it closes the gap as a military nuclear power.
From our partner RIAC
Developments on Korean Peninsula risk accelerating regional arms race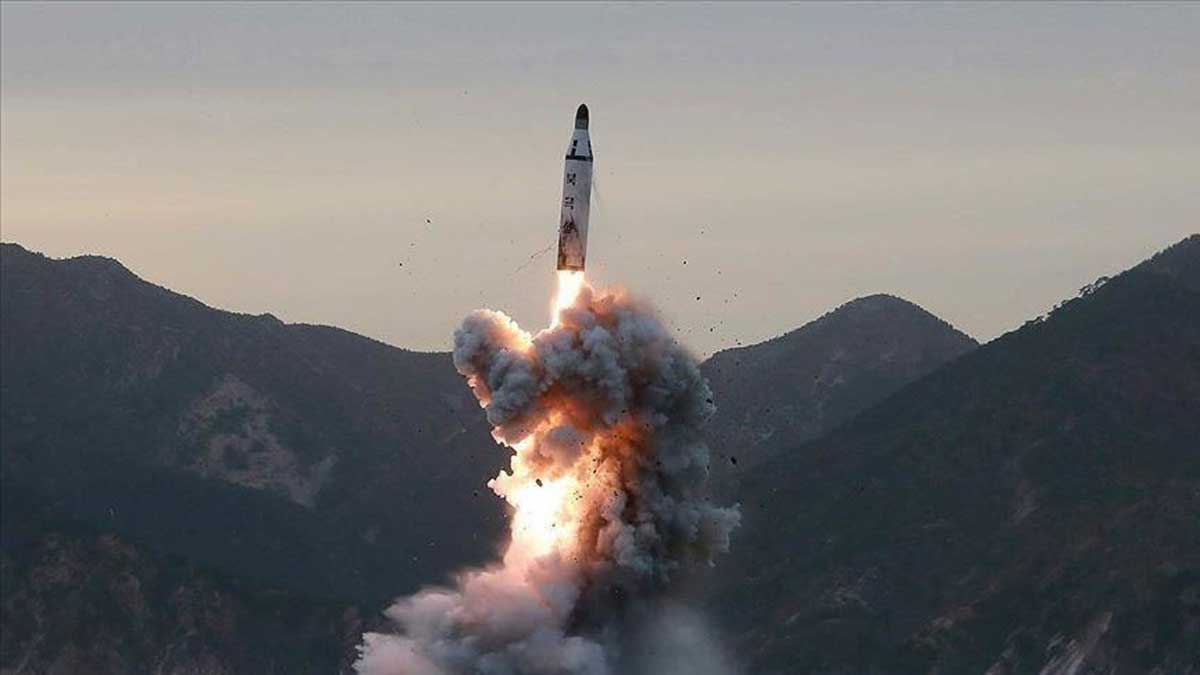 A week full of missile tests; this is the current environment on the Korean Peninsula. On Wednesday, North Korea fired two rounds of ballistic missiles into the East Sea while South Korea tested its first submarine-launched ballistic missile (SLBM) just a few hours later. Wednesday's tests follow a week of rising tensions on the Korean Peninsula, the consequences of which can be felt beyond the two Koreas.
North Korea ramps up tensions
According to North Korean state-run media reports, the reclusive state carried out a series of successful tests of a new long-range cruise missile over the weekend while referring to the missiles as a "strategic weapon of great significance". Calling the weapon 'strategic' may imply a nuclear-capable system. Although North Korea is banned from using ballistic technologies due to U.N. Security Council resolutions, these same rules do not apply to cruise missiles.
Despite the tests, Washington maintained its position to resume dialogue with the North and "to work cooperatively with the DPRK to address areas of humanitarian concerns regardless of progress on denuclearization," US Special Representative for North Korea Sung Kim said on Tuesday. Still, the US Indo-Pacific Command did acknowledge the cruise missile launches and said the tests highlight the "DPRK's continuing focus on developing its military program and the threats that poses to its neighbors and the international community."
China reacted to the test by calling for restraint by all relevant parties and for a 'dual track' approach to be followed involving "phased and synchronized actions to continuously advance the political settlement of the Korean Peninsula issue."
North Korea then upped tensions further by conducting yet another missile launch on Wednesday. This test marked the first time the DPRK launched a missile off a train-mounted ballistic missile delivery system, which they referred to as the "Railway Mobile Missile Regiment". According to Japan's Defense Minister Nobuo Kishi, the missiles were believed to have landed in Japan's exclusive economic zone. The location of the landings don't seem to be a coincidence as earlier that day North Korean state media had criticized Japan's newly unveiled defense budget, referring to the country as a "war criminal state".
Japanese Prime Minister Yoshihide Suga strongly condemned the latest tests, calling North Korea's behavior "outrageous" and a "threat" to "the peace and security of our country and the region". The US State Department also called the tests "a violation of multiple UN Security Council resolutions" while emphasizing the Biden administration's commitment to trilateral diplomacy and cooperation with Japan and South Korea.
What's more, North Korea appears to have resumed activities at its nuclear reactor at Yongbyon, according to a report published by the International Atomic Energy Agency last month. The report stated that "The DPRK's nuclear activities continue to be a cause for serious concern" while adding that "The continuation of the DPRK's nuclear programme is a clear violation of relevant UN Security Council resolutions and is deeply regrettable."
In July, North Korea warned of a "major security crisis" in protest against the combined summertime military exercise between South Korea and the United States. This increase in rapid missile testing seems to be the result of North Korea's dissatisfaction with both Seoul and Washington's actions over the last few months.
South Korea joins in on the missile testing
Although the international community is used to hearing about North Korean missile tests over the years, what is much less common is to hear about a missile test conducted by the South. Hours after the North fired its missiles, South Korea tested its first submarine-launched ballistic missile (SLBM).
North Korea's Kim Yo Jong—the sister of leader Kim Jong Un— was quick to respond to the tests the same day, warning of the "complete destruction of inter-Korean ties" and criticized Seoul's "illogical, antiquated and foolish attitude", according to North Korean state media.
Through the test, South Korea became the first country without nuclear weapons to launch an SLBM. Besides the SLBM, South Korea's presidential office said in a statement that the ROK military had also developed other new missiles, including a supersonic cruise missile to be deployed in the near future, and a new ballistic missile that has "overwhelming counterattack capability" by firing a larger warhead. Indeed, South Korea's arms industry has grown exponentially over the last two deacades and continuous to expand rapidly. According to he SIPRI arms transfer database, South Korea rose from the 31st ranked arms exporting country in 2000 to number six in 2020.
Besides South Korea, Japan is also beefing up its military capabilities. Last month, Japan's Defense Ministry sought a record $50 billion annual budget that would entail the largest percentage jump in spending in eight years. China was quick to criticize the move, accusing Japan of "trying to find excuses to justify their decision to increase military spending," On the other hand, Japan blames China for "unilaterally changing the regional status quo," affecting "the security of the Taiwan Straits, but also Japan's security."
The missile tests conducted by both Koreas this week further exacerbates the security situation in the region, negatively impacting far beyond the peninsula alone. The recent developments also don't bode well for improving inter-Korean relations or US-DPRK ties. Diplomatic negotiations between the US and North Korea have been stalemated ever since the 2019 Hanoi Summit fell apart. So far, Biden has only verbally expressed interest in resuming talks, but is unlikely to do so unless North Korea makes concrete commitments to dismantle its nuclear weapons program.
Inter-Korean relations are also unlikely to improve in the near future, given the time constraints. South Korea's President Moon has roughly six months left in office, and it is unlikely significant diplomatic progress can be made in this timeframe.