The Scourge of Islamic Slavery
Slavery is not an Islamic invention. Slave trade was an accepted way of life, fully established in all societies. Most of these slaves were white people, the word 'slave,' comes probably from the people of Eastern Europe, the Slavs. Without exception, the ancient world accepted slavery as normal and desirable.
The great civilizations of Babylon, Egypt, Greece, Rome, were built upon slave labor. The Greeks, from whom we derive so many humanistic ideas, were dependent on slavery. Three quarters of the population of Athens were slaves. Even Plato's Republic was based on slave labor. This was also the case of Rome. Under the Roman law, when a slave owner was found murdered, all his slaves were to be executed. In fact, half of the population of the Roman Empire were slaves.
However, Islam is unique concerning slavery, as it is legally and religiously permitted and endorsed. Slavery persisted in the Arab-Muslim world for centuries, from its beginning. Islam itself means "submission," as in being a slave to Allah's will. Slavery has been justified by Mohammed's example, as laid out in the Hadith.
The main occupation of Arab tribes before Islam was raids on others (Ghazawat) in order to take booty (Ghan'im). They were not farmers nor traders, nor scientists or intellectuals. They were raiders. For the Arabs, warfare was an economic benefit to achieving human spoils of war: captives. Becoming Muslims has brought only a marginal change: instead of raiding on one another as a social-economic way of life, now came the religious order to raid on the infidels' territories and the prize was to take much more valuable booty: fertile lands, rich property and huge amount of captives.
Muslims conquered, invaded, controlled countries and took spoils and prisoners as slaves. Islam allows Muslims to make slaves out of anyone who is captured among the infidels. Islam allows for the children of slaves to be raised as slaves. Islam allows for Christians and Jews to be made into slaves if they are captured in war. Muhammad and many of his companions bought, sold, freed and captured slaves. So it stands to reason that the Qur'an, the Hadith, and classical Islamic law have a notorious doctrine and practice of slavery. Islam perpetuated the institution.
While on a military campaign, Muslim soldiers had sex with their female captives, even though the women were married to polytheists. It is also permitted to have sex with prepubescent slave-girls. This is the attitude of Sahih Muslim, 008.3432. They also asked Muhammad about coitus-interruptus with their captive female slaves. Narrated Abu Said Al-Khudri: We got female captives in the war booty and we used to do coitus interruptus with them. So we asked Allah's Apostle about it and he said, 'Do you really do that?' repeating the question thrice, 'There is no soul that is destined to exist but will come into existence till the Day of Resurrection' (Sahih Bukhari, 7:62:137; 5:59:459; 3:46:718; The Muwatta' of Imam Ahmad, p. 240).
As Islam spread out across the globe, Muslims captured huge amount of slaves. Islam enslaved any nation or ethnic group that it conquered, from blacks in Africa to white men, and especially women from the Balkan, Hungary and Ukraine. Muslims also kidnapped young children, boys and girls, and Islamized them, the notorious one was the Ottoman Empire in the Balkans of the Devshirme system. Muslims also raided the European Mediterranean societies, from the 16th century on from North Africa, robed the inhabitants and kidnapped children and women, an era known as the naval piracy.
Slavery and the sexual exploitation of women are deeply ingrained in Islamic cultural tradition and religious commandments. Muslim slave owners were entitled by the Shari'ah to sexually exploit their slaves. Muslim nations had engaged in the slave trade for over 600 years before Europe became involved in the Trans-Atlantic slave trade. Almost 200 years after the British outlawed the slave trade Muslim markets continue in many countries the sale of slaves. There are persistent, credible reports that slavery exists in many Muslim countries in large numbers.
Muhammad owned slaves. He also traded with slaves, mainly women, and exchanged women concubines with others. He even asked his adopted son, Zayd, to give him his wife. Above all, he never decreed slavery as abolished. The institution was too lucrative and deeply rooted during the entire Islamic history. According to Ibn Qayyim al-Jawziyyah (Zad al-Ma'ad, 1:160), Muhammad had many male and female slaves. He used to buy and sell them, but he purchased more slaves than he sold.
After Muhammad fought the 'Battle of the Trench,' he slaughtered the Jewish men of Banu Qurayzah tribe and sold the women and children into slavery: verse 33:26-27: "And he drove down those of the People of the Book who backed them from their fortresses and He cast terror into their hearts; some of them you killed and some you took captive." Ibn Ishaq records Muhammad's massacre of the Jewish tribe, Banu Quraythah (pp. 465-66). Then the apostle dug trenches, and he sent for them and struck off their heads in those trenches as they were brought out to him in batches… There were 600 or 700 in all, though some put the figure as high as 800 or 900… Then the apostle divided the property, wives, and children among the Muslims. Some of the captive women he sent to Najd and sold them for horses and weapons.
The same happened when Muhammad attacked Khaybar, where the women were distributed amongst the Muslims.' Muhammad (then about 60 years old) obtained for himself the very beautiful teenage girl, Safiya who appealed for her freedom. Instead he had sex with her (Ibn Ishaq, p. 511; Sahih Bukhari, 4:52:143; Sahih Muslim, 8:3326; Sunan Abu Dawud, 2:11:2118). Sahih Bukhari (5:59:512) records the occupation of Khaybar: "Khaybar is destroyed. The inhabitants of Khaybar came out running on the roads. The Prophet ordered their warriors killed, their offspring and woman taken as captives" "We conquered Khaybar, took the captives, and the booty was collected. Dihya came and said, 'O Allah's Prophet! Give me a slave girl from the captives.' The Prophet said, 'Go and take any slave girl'" (1:8:367).
The same horror occurred with beautiful Juwairiyah, after her peaceful tribe was attacked as they watered their cattle. The men were killed and the women and children enslaved and shared amongst the Muslims (Sahih Bukhari, 3:46:717; Sahih Muslim, 19:4292; Sunan Abu Dawud, 29:3920).
In many cases Muhammad gave girls to two of his sons-in-law and to a friend just to enjoy them (Ibn Ishaq, p. 593; al-Tabari, vol. 8, pp. 29-30). On pp. 592-3 we read that Muhammad enslaved 6000 women and children plus innumerable sheep and camels. As for Ali he said "Women are plentiful, and you can easily change one for another.
The Qur'an includes multiple references to slaves, slave women, slave concubines. Islam accepts the institution of slavery. It was also perceived as a means of converting non-Muslims to Islam. Slaves are mentioned in at least twenty-nine verses of the Qur'an. Muslims are allowed to have sexual relation with slave-girls. Slaves are called in the Qur'an as Mulk al-Yamin, "the right hand possesses" (4:24). All Islamic Schools of Jurisprudence agree about the enforcement of this verse. 'What your right hand possesses' refers to slaves and is found in many places: 4:3,24,25,36; 16:71; 23:6; 24:31,33,58; 30:28; 33:50,52,55; 70:30.
The verse (4:24) says: And forbidden to you are wedded wives of other people… except those whom your right hands possess. Ibn Kathir, one of the most authoritative and highly regarded classical commentators of the Sunni world, writes of these female captives of war: "except those whom you acquire through war, for you are allowed such women after making sure they are not pregnant. Imam Ahmad recorded that Abu Said Al-Khudri said, "We captured some women from the area of Awtas who were already married, and we disliked having sexual relations with them because they already had husbands. So, we asked the Prophet about this matter, and this Ayah was revealed… Consequently, we had sexual relations with these women."
Thus, women captives are forced to have sex with their Muslim masters, regardless of the marital status of the women. That is, the masters are allowed to break their marriage and have sex with them. Other verses maintains: "…you may marry other women who seem good to you: two, three, or four of them. But if you fear that you cannot maintain equality among them marry one only or any slave-girls you may own" (4:3). "Prophet, we have made lawful for you the wives to whom you have granted dowries and the slave-girls whom Allah has given you as booty…" (33:50).
In 33.50, Allah gives Muhammad and all Muslim men the right to take slaves and have sex with female slaves. These are Allah given religious rights. See also 23:1-7; 70:29-30; 4.24. The Hadith contains many hundreds of descriptions of Muslims raping women captured in battle or having sex with their household slaves. This is their right ordained by Allah. Many descriptions of sex with slaves is also found dealing with 'Azl. Coitus interruptus, withdrawing the penis before ejaculation (Sahih Muslim, 22:8; Sahih Bukhari, 8:77:600; Sunan Abu Dawud, 11:2166).
So, A Muslim men were allowed to have sex anytime with slave females (4:3, 4:29, 33:49). A Muslim could not be put to death for murdering a slave (2:178). Verse 33:52 says: "You [Prophet] are not permitted to take any further wives, nor to exchange the wives you have for others, even if these attract you with their beauty. But this does not apply to your slave-girls. Muhammad took a slave woman right immediately after his massacre of the Qurayza Jews, taking an extra-beautiful one from them.
Beheading the men and dividing up the boys as human spoils of war carry on Muhammad's policy seen in Quran 33:26-27, in which he enslaved the women and children of the Qurayzah tribe of Jews. Tabari (vol. 11, p. 55), describes conquests during the caliphate of Abu Bakr (632-634) that represent many others throughout Islamic history. In Ayn al-Tamr, Iraq, Khalid bin al-Walid, Sayf al-Islam, "beheaded all the men of the fortress and took possession of all that their fortress contained, seizing as spoils what was in it… Khalid found in their church forty boys who were studying the Gospels behind a locked door, which he broke down in getting to them. He asked, "Who are you?" They replied, "Hostages." He divided them among the Muslims who had performed outstandingly in battle.
In Islam Jihad to occupy the world and to force it to follow or be subjugated under Islam encompasses the 'institutions' of Dhimmitude and slavery. The major source of slaves was the constant Muslim raids into infidel areas, which were depopulated. Islam's slavery was genocidal as males were generally slaughtered, while females and children were taken. The children were removed from their family and culture, forcibly converted, and used as soldiers. Slaves and their offspring were owned by the master and passed on as part of his property to inherit. Under Islam slaves have no legal rights at all – they are just a property.
Dhimmis were also forced to hand over their women and children either to pay their taxes or under laws demanding them as tribute so they became slaves and concubines. Hence the entire occupied populations were destroyed.
Most important the Shari'ah legalizes slavery, and if it is permitted in the Scriptures, nobody can abolish or even change it. All Schools of Islamic Jurisprudence traditionally accepted the institution of slavery. Slaves are regarded as inferior in Islamic law. They are not permitted to possess or inherit property, or conduct independent business. The testimony of slaves is not admissible in court; slaves cannot choose their own marriage mate, and can be forced to marry who their masters want. Slave women were required mainly as concubines and menials. A Muslim slaveholder was entitled by law to the sexual enjoyment of his slave women. There is no limit on the number of concubines a master may possess. The Islamic market demand for children was much higher than adults. Organized slave traders smuggled children into Islamic markets where they are enslaved, mutilated, and also serve as male concubine.
The Shari'ah sets Jihad laws as 'warfare to establish the religion' (Reliance of the Traveller, o9.0 p. 599), specify the enslavement or death if they resist, of women and children (o9.10 p. 603). Captured women and children become slaves and the woman's previous marriage is immediately annulled (o9.13 p. 604). Vassal states were forced to supply thousands of their children annually as 'tribute' and these people became slaves.
Ibn Rushd compiled a compendium of the opinions of jurists up to his time. He summarizes various legal opinions about slavery: it is allowed to harm the enemy's life, property and personal liberty, enslavement and ownership. There is a consensus about slavery, their men and women, old and young, the common people and the elite. For Ibn Rushd the example of Muhammad was extremely important for establishing the Shari'ah concerning slavery.
Bernard Lewis has put it correctly: the essence of the Shari'ah is three key elements: a) Muslim superiority over non-Muslims; b) male superiority over females; c) the legitimacy of violence to extend Islam to occupy the world. In his Race and Color in Islam, he brings many quotations and historical examples as to introduce the high need for slaves, whether acquired by violence or by commercial exchange. It was also legitimized by Islamic Scriptures and by racist felling of the Arabs, being superior species compare to the inferiority of blacks.
According to Peter Hammond, Slave Raids into Africa, the overall toll of black Africans who were transited to American and Muslim slave markets, is estimated at least 112 million, and more than 50%, in some areas and eras even 80% of those killed in the raids or died in transit. Over a million of white Europeans also ended up in the Islamic slave markets, women being a particular favorite of Arab slavers.
Humphrey J. Fisher, in his book, Slavery in the History of Muslim Black Africa, shows the ever cruel history of Islamic slave trade in Africa. The tribes' territories were harshly Islamized, while 120 million blacks were captured as slaves, almost half of them were perished while driven on the routes to be shipped to America and the Middle East markets.
Ronald Segal in his Islam's Black Slaves documents that from its emergence Islam has established and institutionalized slavery and slave trade. When Islam conquered the Persian Sassanid Empire and much of the Byzantine Empire, female slaves were required in considerable numbers as concubines and domestic workers. The harems of rulers became enormous in size, and castration of male slaves was common place.
Segal records: In the 1570's, a Frenchman visiting Egypt found many thousands of blacks on sale in Cairo markets. In 1665 Father Antonios Gonzalis, a Spanish/Belgian traveler, reported 800-1000 slaves on sale in the Cairo market on every single day. In 1838, it was estimated that 10000 to 12000 slaves were arriving in Cairo each year. He also observed that "White slaves from Christian Spain, Central and Eastern Europe' were also shipped into the Middle East and served in the "palaces of rulers and the establishments of the rich."
Even as late as the 19th Century, it was noted that in Mecca "there are few families that do not keep slaves, and they all keep mistresses in common with their lawful wives." Even Ronald Segal, who was most sympathetic to Islam and prejudiced against Christianity, admits that well over 30 million black Africans have died at the hands of Muslim slave traders or ended up in Islamic slavery.
The Islamic slave trade took place across the Sahara Desert, from the coast of the Red Sea, and from East Africa across the Indian Ocean. The Trans Sahara trade was conducted along six major slave routes. As for the 19th Century alone, of which we have more accurate records, 1.2 million slaves were brought across the Sahara into the Middle East, 450000 down the Red Sea and 442000 from East African coastal ports. That is a total of 2 million black slaves. At least 8 million more were calculated to have died before reaching the Muslim slave markets.
For John Alembillah Azumah, Legacy of Arab Islam in Africa, "…the worst, most inhumane and most diabolical institution of the black African slave trade was initiated, refined, perpetrated and implemented by the Mohammedan Arabs and later aided and abetted by the black converts to Mohammedan Islam."
Robert O. Collins and James M. Burns in their A History of Sub-Saharan Africa, prove that "The advent of the Islamic age coincided with a sharp increase in the African slave trade." Africa has become a major supplier of slaves for North Africa and Islamic Spain. The other route was through the shores of East Africa to the Americas. The earliest Muslim account of slaves crossing the Sahara to Tripoli on the Mediterranean coast was written in the seventh century. From the ninth century to the nineteenth slave trade was the biggest Islamic industry in Africa. In fact it was the only industry.
By the Middle-Ages, the Arab word 'Abd' was in general use to denote a black slave while the word "Mamluk" referred to a white slave. Ibn Khaldun (1332–1406) wrote: "The Negro nations are as a rule submissive to slavery, because they have attributes that are quite similar to dumb animals." When the Fatimid came to power in Egypt they slaughtered all the tens of thousands of black military slaves and raised an entirely new slave army. From Persia to Egypt to Morocco, slave armies became common-place. After Muslim armies attacked and conquered Spain, they took thousands of slaves back to Damascus. The key prize was 1000 virgins as slaves. They were forced to go all the way back to Damascus.
Robert C. Davis, in his Christian Slaves, Muslim Masters: White Slavery in the Mediterranean, the Barbary Coast and Italy, 1500-1800, estimates that North African Muslim pirates abducted and enslaved more than 1 million Europeans between 1530 and 1780. Thousands in coastal areas were seized every year to work as galley slaves, laborers and concubines for Muslim slave masters in what is today Morocco, Tunisia, Algeria, Libya, Oman and Saudi-Arabia. He indicates that perhaps one and one-quarter million white European Christians were enslaved by Barbary Muslims. Jihad piracy and slave raids were a fact of life in the Mediterranean and Black Sea regions for the better part of a thousand years.
Hugh Thomas, The Slave Trade, records. In 1796, a British traveler reported a caravan of 5000 slaves departing from Darfur. Just in the Arabic plantations off the East Coast of Africa, on the islands of Zanzibar and Pemba, there were 769000 black slaves. In the 19th Century, East African black slave trade included 347,000 slaves shipped to Arabia and Persia.
Suzanne Everett, in her History of Slavery records: In 1818, al-Mukani ruler in Tripoli "waged war on all its defenseless neighbors and annually carried off 4000 to 5000 slaves. The traders speak of slaves as farmers do of cattle. Murders, tortures and rape abuse were day by day habits. Records in Morocco in 1876 show that the market prices for slaves varied from £10 to £30; female slaves comprised vast majority of sales with 'attractive virgins' £40 to £80. "A considerable majority of the slaves crossing the Sahara, were destined to become concubines in North Africa and the Middle East."
Murray Gordon records: "Muhammad took pains in urging the faithful to free their slaves as a way of expiating their sins. Some Muslim scholars have taken this to mean that his true motive was to bring about a gradual elimination of slavery. Far more persuasive is the argument that by lending the moral authority of Islam to slavery, Muhammad assured its legitimacy. Thus, in lightening the fetter, he riveted it ever more firmly in place."
He analyzes the sexual aspects of slavery. "For a better part of the Middle-Ages, Europe served as a valuable source of slaves who were prized in the Muslim world as soldiers, concubines, and eunuchs." It is important to note that this pattern was established long before the European colonial period. In fact, "Eunuchs commanded the highest prices among slaves, followed by young and pretty white women… White women were almost always in greater demand than Africans, and Arabs were prepared to pay much higher prices for Circassian and Georgian women." This was also the Fate of Slav women from the Balkans and Hungary. Abyssinian (Ethiopian) girls were considered the "second best."
Slave taking rapidly advanced into a full-scale industry, with a disastrous impact that was apparent at the time and for centuries to come. Giles Milton in his White Gold, has noticed that the seventeenth century represented a dark period out of which Spanish and Italian societies emerged as mere shadows compare to the past. Arab slavery raids of kidnapping women and young children continued just below the surface of the coastal culture of the European Mediterranean even into the first years of the twentieth century.
The Indian historian, K. S. Lal, in his books, Theory and practice of Muslim state in India, and Islamic Jihad: the Legacy of forced conversion, imperialism and Slavery, brings horrible data of how Islamic Jihadists conquered India, butchered its inhabitants by millions, and developed a huge peculiar system of slavery there. Raiding non-Muslim territories became a constant phenomenon. Five centuries after Muslims came to power in the territory, the animist hill peoples completely disappeared as a result of their conversion through enslavement into the Muslim populace of Malaya, Sumatra and Borneo. By the raiding system, especially of children, these areas has become Islamic. In many places of Southeast Asia, the enslavement was so entrenched so that the entire population, polytheistic Hindu, Buddhist and Animist creeds, became Muslim or exterminated.
As inequality grows, the UN fights for a fairer world
The 2030 Agenda for Sustainable Development – the UN's blueprint for a better and more sustainable future for all – calls for a reduction in inequality between and within countries. Nevertheless, global inequality is increasing. So what can be done?
Inequality is an "entrenched imbalance"
The question of inequality was raised several times by the UN in January: speaking at the World Economic Forum Annual Meeting in Davos, UN chief António Guterres pointed out that, while technological progress and globalization have led to "fantastic improvements" in many areas, they have also increased inequality and marginalized millions.
And, in her annual letter, Lise Kingo, CEO of the UN Global Compact, which supports private sector efforts to do business responsibly, noted that, in 2018, we saw "a small group of individuals are getting exponentially richer as billions are left behind in poverty."
Inequality is not only rising, it is also an "entrenched imbalance," according to Richard Kozul-Wright, a globalization expert and Director with the Trade and Development agency UNCTAD.
In an interview with UN News, which you can listen to here, Mr. Kozul-Wright said that notionally high employment rates in many economies mask the fact that wages and working conditions are not improving, and that whilst wages have been stagnant for a decade, dividends on shareholdings have been recovering, benefiting financial asset holders. His remarks came in the wake of the January launch of the 2019 World Economic Situation and Prospects (WESP) report which showed uneven growth (both between and within countries) that is often failing to reach where it is most needed.
Will AI take away our jobs, or transform them?
The beginning of 2019 saw a focus on the role of technology on the world of work, and the impact it is having on inequality. The International Labour Organization (ILO) launched a landmark report in January: the Global Commission on the Future of Work. This study concluded that technological innovations provide "countless opportunities" for workers, but warned that, if these technologies are not deployed as part of a human-centred agenda based on investing in people, work institutions and decent, sustainable employment, we run the risk of "sleepwalking into a world that widens existing inequalities and uncertainties."
One of the key technological innovations mentioned in the report, one that garners significant media attention, is artificial intelligence (AI). A report from the World Intellectual Property Organization (WIPO), published at the tail-end of January, noted a "quantum leap" in AI-related patents, suggesting that AI could soon "revolutionize all areas of daily life beyond the tech world."
AI inspires as much fear as excitement, evoking  a dystopian world in which more and more work is carried out by machines, with society split between a tiny super-rich elite and the rest, an unemployable mass of people with no prospect of finding work.
Kriti Sharma doesn't see things that way. She has been recognized by the UN as a Young Leader For Sustainable Development Goals, in recognition of her work to ensure that AI helps to create a better, fairer world, through her AI For Good organization, and her role in the Sage Future Makers Lab, which was set up to equip young people around the world with hands-on learning for entering a career in Artificial Intelligence.
Speaking to UN News, Ms. Sharma acknowledged that people who live in countries which are on the wrong side of the digital divide (with less access to data) will be at a disadvantage, and pointed to studies that show a gender divide is looming, with women twice as likely to lose their jobs to automation, because of the kind of work they are involved in: "We need to make sure that we give people enough opportunities to reskill themselves, otherwise we end up creating more inequality that we had before."
However, she believes that one of the biggest risks is failing to embrace this technology, and not equipping people with the skills to use it to solve global problems. Ms. Sharma laid out three ways to help ensure that AI brings about a fairer world.
First of all, it is important that a diverse group of people from many backgrounds are creating this technology, people who "understand society, policy-makers." The second point is to ensure that AI is being used to solve the "right problems," such as accelerating the Sustainable Development Goals, by diverting energy, research and funding into this area. And, lastly, international standards must be agreed upon, to make sure that the technology we create is used in a way that is safe and ethical for the world.
No progress without international cooperation
So, what is the way out of the "entrenched imbalance" of inequality? For the UN, a greater emphasis on international cooperation is an important part of the solution. The 2019 World Economic Situation and Prospects report concludes that, at a global level, a "cooperative and long-term strategy for global policy" is the way towards progress in reducing income inequality, and warns that a "withdrawal from multilateralism will pose further setbacks for those already being left behind."
As the Secretary-General told the audience in Davos, a coordinated and global response is the only way to fight inequality, because "we need to work together. There is no way we can do isolated responses to the problems we face, they are all interlinked."
Sexual Diversity in Hindi Cinema: A Beginning
Bollywood, or as the more politically correct call it the "Hindi Film Industry", released last week what is advocated as the first commercial film to portray love between two women characters in 'Ek Ladki Ko Dekha Toh Aisa Laga' (When I Saw a Girl I Felt That Way). A sterner breakthrough was in1996 when 'Fire', a path-breaking mainstream film boldly represented same-sex love between two women worn-out from their conjugal lives to find companionship in one another. Gatekeepers of Indian tradition and culture vandalized theatres and ran smear-campaigns against the film; it was way ahead of its time. The later Hindi films did little justice to aptly represent diversity by only typecasting characters to fit into the stereotypes of queer men as effeminate and reducing cross-dressers to a mere punch line.
The misrepresentations and badly written jokes were unobjectionable and continued to amuse the audience and homosexuality was typecast into a box of fallacies.  Homophobia persisted, if not strengthened, as influential politicians and famous yoga gurus condemned homosexuality as immoral and abnormal but treatable disease. Some went so far as to call it a Western import, an idea that was flowed in to corrupt the Indian purity. The retrograde legal standing on homosexuality as an unnatural activity remained a hurdle to depict properly the gravity of the issue in mainstream cinema. Yet, the fact remains that these films only reflected homophobia that truly exist in the society.
Following the decriminalization of homosexuality in India in September 2018, a six months later about woman struggling to come out to her family is exceptional. The film plays safe within the realm of a conventional narrative without going overboard. Not pushing the envelope to advocate for a radical change in thoughts and action, the film simply speaks for acceptance. But does it really get its message across?
Perhaps not. The movie's representation of homosexuality is washed out akin to the superficial dealing of homosexuality in India. It does not even do as much as show some physical intimacy between the main leads. It revolves around the obsolete narrative of a protective family that is oppressive to protect the woman. It shows a self-sacrificing situation where she is ready to marry a man only because she needs to put her family first, even before herself.
By doing this, the film is toying into a genre of a submissive female, a storyline that has always been exploited by Indian films. The act of women as submissive to the demands of the family by suppressing their desires to save the honor which lies in their character is outdated. For a film woke enough to speak about homosexuality openly, these outdated narratives were unnecessary as they tend to reinforce the norms that need to be eradicated from Indian cinema.
It goes without saying that Indian content is consumed across a huge geographical region, covering the whole of South Asia and also across Indian communities all over the world. A form of cultural hegemony has been established as local content is dominated by Indian content, thwarting native culture in the process. For the more diverse and liberal audience that consume these films it is concerning whether such things will also be internalized in more open societies.
However, delving into a topic that is untouched but essential in today's time, it is one baby step that will gauge the standing of the society on homosexuality. It is not to say that the issue has gained much acceptance largely. Sexual minorities in India continue to be marginalized and their struggles to fit as ordinary or to be treated equally into the society is crushing. Progressive films are one way to get on board to bring the required change.
Nevertheless, it is only with slight trepidation that filmmakers can proceed to depict 'bold' issues on screen. The presence of a paternalistically stringent censor board has always been a hurdle to pass. Fringe groups backed by strong political connections are almost at the ready to vandalize a film set and put a bounty on the director and actors for distorting Indian culture.
23 years after the fate of 'Fire', little has changed about acceptance – both in cinema and society. More progressive films in the mainstream might be a long way ahead in India, especially since the formula of success is doused in skewed gender representations. However, one can only hope for stronger scripts that stir the audience, incite dialogue, and then bring the change we have always wanted to see.
Human trafficking cases hit a 13-year record high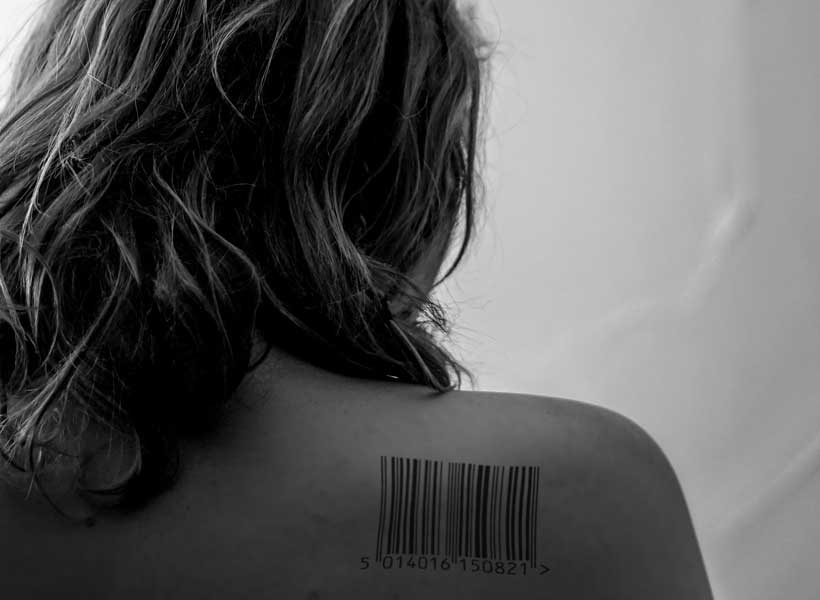 The latest Global Report On Trafficking In Persons, released on Tuesday by the United Nations Office on Drugs and Crime (UNODC) at UN headquarters in New York, shows a record-high number of cases detected during 2016, but also the largest recorded conviction rate of traffickers.
"The report was undertaken for a simple reason: if we want to succeed in confronting human trafficking in all its manifestations, we must better understand its scope and structure," said Yury Fedotov, UNODC's Executive Director as he presented the report in New York. "We need to appreciate where human trafficking is happening, who are its victims and who is perpetrating this crime."
According to the latest figures compiled by UNODC, the record conviction and detection rates could either be a sign that countries have strengthened their capacity to identify victims – such as through specific legislation, better coordination among law enforcement entities, and improved victim protection services – or, that the number of actual instances of trafficking has increased.
While in 2003 fewer than 20,000 cases had been recorded, the number of cases recorded in 2016 had jumped to over 25,000.
Despite improvements in data collection, impunity prevails
Over the last decade, the capacity of national authorities to track and assess patterns and flows of human trafficking has improved in many parts of the world. UNODC's report notes that this is also due to a specific focus of the international community in developing standards for data collection. In 2009, only 26 countries had an institution which systematically collected and disseminated data on trafficking cases, while by 2018, the number had risen to 65.
However, many countries in Africa and Asia continue to have low conviction rates, and at the same time detect fewer victims which, UNODC stresses, "does not necessarily mean that traffickers are not active".
In fact, the report shows that victims trafficked from areas of the world with low detection/conviction rates are found in large numbers in other areas of the world, suggesting that a high degree of impunity prevails in these low-reporting regions.
"This impunity could serve as an incentive to carry out more trafficking," the report warns.
Women and girls remain a major target
"Traffickers the world over continue to target women and girls," wrote Executive Director Fedotov, in the report's preface. 'The vast majority of detected victims of trafficking for sexual exploitation and 35 per cent of those trafficked for forced labour are female."
The report notes "considerable regional differences in the sex and age profiles of detected trafficking victims." In West Africa, most of the detected victims are children, both boys and girls, while in South Asia, victims are equally reported to be men, women and children. In Central Asia, a larger share of adult men is detected compared to other regions, while in Central America and the Caribbean, more girls are recorded.
Sexual exploitation, the top form of trafficking
Most of the victims detected globally are trafficked for sexual exploitation, especially in the Americas, Europe, and East Asia and the Pacific. In sub-Saharan Africa and the Middle East, trafficking for forced labour is the most commonly detected form. In Central Asia and South Asia, trafficking for forced labour and sexual exploitation are equally prevalent,
Other forms of human trafficking include: girls forced into marriage, more commonly detected in South-East Asia; children for illegal adoption, more common in Central and South American countries; forced criminality, mainly reported in Western and Southern Europe; and organ removal, primarily detected in North Africa, and Central and Eastern Europe.
"Victims can be in restaurants, fisheries, brothels, farms, homes, and even organ trafficking and illegal adoption," said Rani Hong, who survived child trafficking herself as she was taken from her family in India at age 7, submitted to intimidation, physical abuse and slavery, until she was sold for illegal adoption in Canada and later the United States.
"I was told by my witnesses that when I came into the United States, I was not able to walk because I had been locked in a small cage. This is what this industry is doing, and this is what happened to me."
Many other forms, such as trafficking for exploitation in begging, or for the production of pornographic material, are reported in different parts of the world.
Armed conflict and displacement, a key driver of human trafficking
The report shows that armed conflicts can increase vulnerability to trafficking in different ways as areas with weak rule of law and lack of resources to respond to crime, provide traffickers with a fertile terrain to carry out their operations, preying on those who are desparately in need.
Armed groups and other criminals may take the opportunity to traffic victims – including children – for sexual exploitation, sexual slavery, forced marriage, armed combat and various forms of forced labour. This is the case for example in sub-Saharan Africa, North Africa and the Middle East, South-East Asia and elsewhere.
In some refugee camps in the Middle East, also, it has been documented that girls and young women have been 'married off' without their consent and subjected to sexual exploitation in neighbouring countries.
In addition, recruitment of children for use as armed combatants is widely documented. UNODC's report notes that within conflict zones, armed groups can use trafficking as a strategy to assert territorial dominance, spread fear among civilians in the territories where they operate to keep the local population under control. They may also use women and girls as 'sex slaves' or force them into marriages to appeal to new potential male recruits.
The study shows that in all the conflicts examined for the report, forcibly displaced populations (refugees and internally displaced families) have been specifically targeted: from settlements of Syrian and Iraqi refugees, to Afghans and Rohingya fleeing conflict and persecution.
Notably, the risk faced by migrants and refugees travelling through conflict areas, such as Libya or parts of sub-Saharan Africa, is also well documented: in Libya, for example, militias control some detention centres for migrants and refugees and are coercing detained migrants and asylum seekers for different exploitative purposes.
"While we are far from ending impunity, we have made headway in the 15 years since the Protocol against Trafficking in Persons entered into force," said UNODC's chief Mr. Fedotov, as he noted that "nearly every country now has legislation in place criminalizing human trafficking".
"The international community needs to accelerate progress to build capacities and cooperation, to stop human trafficking in conflict situations and in all our societies where this terrible crime continues to operate in the shadows," he stated in the report's preface.