Why opposing Religion via a Politico-Secular Discourse is a Blunder
The current stratagem, quite popular in the West, of opposing intolerant social norms as practiced by some Muslim communities vis a vis women, gays, human rights and freedom in general (be it of speech, or political, or artistic); that is to say, opposing certain religiously condoned intolerances and orthodoxies with a libertarian "enlightened" secular discourse (which usually advocates the liquidation of religion per se, at best tolerating a mere vapid cafeteria-style sort of "spirituality") is an inadequate, clever by half, solution to the problem at hand.
It makes those who feel that their faith is under attack all the more determined to defend it zealously. In Islam they call that kind of extreme defense Jihad and it has been carried in one form or another for centuries now.
What usually happens is that the table adroitly gets turned around and the "enlightened" "progressive" secularist alleging human rights violations that need to be abolished ends up accused of intolerance, of trying to impose his particular brand of intolerance, i.e., his extreme secularism and enlightenment, on believers. It all turns into a vicious circle. This is particularly true in those modern societies where religion has been abandoned as just another myth or lie, long superseded by modernity progressive positivistic science. The best example of that is the EU. Not to be modern is to be medieval, obscurantist, retrograde, undesirables who cannot be accommodated in a modern progressive society based on the tenets of the Enlightenment, a la Voltaire.
This strategy usually misfires and ends up producing more animosity and intolerance with accusations of zealotry and extremism on both sides of the fence. There is however a much better approach and it is that advocated by the influential philosopher Jurgen Habermas in his essay "A post-secular Europe" and that of the Ugandan born Canadian Muslim Irshad Manji, author of two best-selling influential books: The Trouble with Islam Today (translated into 30 languages), and How to Reconcile Faith and Freedom.
She has received an honorary degree in the history of ideas from the University of British Columbia, and a governor general medal as a top humanities graduate; initiated the TV project Moral Courage with Professor Cornell West becoming a critic of mainstream Islam, and participated in the TV series America at a Crossroads titled "Faith without Fear." Moreover, she has addressed numerous audiences at the UN and at Amnesty International.
At NYU Wagner, Irshad teaches a course titled "Moral Courage and Your Purpose." Among the professional skills that students can expect to learn: articulating how you want to serve your society, identifying your core values, turning your values into action, knowing when to step up or step back, and staying motivated to deliver on your vision.
Let's take a brief look at her thinking as regards the reforming of Islam. In the first place she points out that she is in no way advocating the abolishing of Islam but its reform, or better, its re-interpretation. The words of the Koran are not to be abolished or rewritten, but what is written gets re-interpreted as it was meant to be all along. What does that mean? That the Torah, the Bible and the Koran need to be interpreted by the mere fact that they contain symbolical language: poetry, parables and stories that need to be constantly interpreted in the light of the existential events of human history in order for them to have any meaningful application for our existential situation. In other words, she is far from advocating a throwing away of the baby (faith) with the dirty water (the corruption within a religion) as many secular humanists end up doing when they suggest that religion does not properly belong in the public agora and ought to be muzzled and relegated, with other myths, to the dustbin of history.
Manji arrived at this conclusion when she began comparing various religious beliefs after being expelled from the Moslem religious school she was attending as a teenager eight hours a week, for simply asking too many questions. She found her faith anew by leaving her faith for a while and freely researching other faiths. For example she discovered that the image many misguided Muslims, Jews and Christians have of God was that of a stern law-giver bent on enforcing the law with a vengeance. That is not her interpretation of who this being really is as per holy scriptures. Far from being malicious and brutish, in the image of litigious man, he/she seems to her to be benevolent and merciful. Manji writes that since this God created all there is, or had a plan for all creatures when he created, not excluding Lesbians and Gays, it remains to be explained how he can then act against the logic of his own creation.
Of course the atheist has no problem here: he rejects the existence of God to begin with, but then he logically falls into the trap of declaring that the universe created itself with a ready made evolutionary plan so precise that a millionth of second too early or too late would have obviated its existence; or that the universe is eternal which in effect means he has made the Universe God and he in it is a little god, which sounds like idolatry and narcissism. Plenty of food for thought.
To recapitulate, there is an intriguing paradox at work here: the above discourse exposes the hypocrisy of Scandinavian progressive anti-nationalistic, liberal societies so proud of their progressive liberalism but that are now slowly beginning to tolerate Islamophobia and Xenophobia. Perhaps it would be a much wiser strategy on their part to identify the intolerances and abuses of human rights found in religions such as Islam and Christianity and Judaism, that is to say, not in the religions per se but in their misinterpretations, and advocate their reform rather than their obliteration. One can wager that most reasonable Muslims would be willing to listen to the voice of a reasoned discourse that does not begin with the premise that religion is off the table to be substituted with a vapid cafeteria style spirituality disrespectful of particular religious traditions. Irshad Manji offers us a great example on how this can be accomplished.
In conclusion, as that wise man in Palestine who started a new religion in the Middle East which then came to Rome and Athens and ended up becoming perhaps the best component of Europe's cultural identity after the fall of the Roman Empire, used to quip: "let those who have ears, let them hear."
Author's note: this essay has already appeared, in a slightly modified form in Ovi magazine.
Why Education? How education changed my life
I have a story to tell the world about the importance of education. I was born in a remote village in Madhupurupazilla, under Tangail district, Bangladesh. My parents were illiterate. Unfortunately due to some maternal related complexities, my mother died in 1988 when I was one and half or two hears old. I don't know exactly. Even, I don't know my actual birth of date and year. And that's a common picture for us who born in an illiterate family. Since my mother died at an early age, I had to see the pains of hunger, poverty, malnutrition, health challenges and so forth. I still remember that almost every night, I had to sleep without any food. Sometimes, whole day, I had no food. I still remember that, one day, I and my sister were begging for some food to eat in 1993 or 94. So, that was my life story.
I had no shelter to go except my grandmother's house. And they were also poor. So, it was really a tragic life for me. I never thought that I will ever have the privilege to have access to education. Who even do not know about from where his next meal will come, where he will go for shelter, access to education is really a dream to him. So, education was a luxury to me. After moving here and there for food and shelter almost five or six years, at last, my grandmother's house became my shelter. I started to going to school. My life started changing because of the touch of education. I started to teach when I was in Grade five student. My first salary was BDT 20. I continued teaching as house tutor till 2012.
In October 2000, another tragic incident happened in my life. My father committed suicide. I became a full orphan. I was in Grade IX then, was studying in science group at Pakutia Public High School, Ghatail. My father's suicide shocked me very much. I did not continue study that year. Then, I dropped one year. Next year, in 2001, I changed my school, and got admitted in Class Nine at Madhupur Shahid Smrity High School to have better education. Since the school was far away from my grandmother's house, I had to shift to Madhupur. But where will I go? Fortunately, I got a lodging opportunity there. I had to teach two children of my lodging master, I had to go for bazar regularly, and to do other household chores on a regular basis. In return, they provided me a room to stay and three time meals. In addition, to pay my tuition fees, I had to go for other tuitions. Life goes on.
In fact, at any cost, I wanted to continue study. But, I don't know, why? Indeed, I had no guardian who can realize me the importance of education. From my inner side, education touched me and I wanted to study at anyhow. Sometimes, I worked as a day labourer to continue my studies. Even, I remember, in 2004, after appearing my S.S.C. exam, I went to pull rickshaw in Dhaka city because I had extreme zeal to continue my education. And for the grace of Almighty ALLAH, I continued my studies.
In 2006, after appearing HSC exam, I came Dhaka with BDT 1000. When, I was not able to pay my food charge at mess, I decided to sell one of my kidneys. Then, I found tuition at Shahbagh. I was residing in Dhaka Sukrabad. Very often, I went for tuition by walking since I had no bus fare. I still remember those days.
Then, for the grace of ALLAH, I got admitted in Dhaka University in International Relations Department in 2006-2007 academic sessions. Since it's a public university, I had to pay very poor fees to continue my studies at University. I passed honour's in 2011 and Masters in 2012 in International Relations from the University of Dhaka. I am sincerely grateful to the people of my country who bearded my all educational expenses. I am deeply thankful to all of my teachers who taught me to shape myself. Especially, I am sincerely grateful to Professor Dr.Delwar Hossain at the Department of International Relations at Dhaka University who extended his generous hand during my difficulties, who showed me new ways to life, facilitated to increase my thirst for knowledge through showing the path of knowledge.
After appearing my Masters exam, I secured the first position from Bangladesh in the MA admission entrance test examination of South Asian University, New Delhi in 2012. Then, I moved to Delhi in 14 August in 2012 to pursue my second Master's in International Relations at South Asian University. I continued my search for knowledge. The SAARC-India Silver Jubilee Scholarship was imperative to continue my education at SAU. My teachers at SAU helped me to create a new horizon of knowledge. After successfully completing second Masters in 2014, I joined at the University of Rajshahi in 30 November, 2014 as a founder lecturer in International Relations. That opened a new chapter in my life. I learned lots of things from the founder chairman of the Department, Professor Dr. Md. Abul Kashem and from my colleagues and students.
During teaching at Rajshahi University, I was selected as one of the 18 scholars around the world at Study of the US Institute for Scholars on US Foreign Policy Program, funded by the US State Department, hosted by the Bard College, New York for 44 days. It was a great learning opportunity for me. It provided me an international exposure and opened my eyes for the vast world of knowledge.
I continued to read, teach, and write. I even taught 8 courses at undergraduate level in 2017. Then, I moved to Delhi again at SAU, my intellectual home to pursue PhD in International Relations in July 2018. Since my childhood, I just wanted to study irrespective of challenges, and my ALLAH has fulfilled my dream. Now, I am a doctoral student. Sometimes, I even, cannot believe myself that I am a PhD scholar today.
Why am I telling all of these? The point is that it's all about education. Education changed my life. But still coming in this 21st century, tens of thousands are out of access to education. It is quite ironic that the states of the world spend billions of dollars or armaments than education. This world politics do not work for the tens of thousands voiceless, marginal people in the world. Thus, it's time to change the world politics for the benefits of people in the world than the state.
In fact, to change the world, we need education. To interpret the world, we need education. So, access to education is a basic human right which needs to be ensured. In this case, only our state cannot do that. Today, non-state actors' play important role in every dimension in our society from politics to economics. Thus, alongside the government, individuals, groups, academics, scholars, writers, organizations, all need to come forward to ensure access to quality education to everyone to make a better, peaceful world. Can't we make it?
Hunger and obesity in Latin America and the Caribbean compounded by inequality
For the third consecutive year, the number of those chronically hungry has increased in Latin America and the Caribbean, while 250 million – 60 percent of the regional population – are obese or overweight, representing the biggest  threat to nutritional health, said the UN Food and Agriculture Organization (FAO) on Wednesday.
Speaking at the launch of the 2018  Panorama of Food and Nutrition Security report in Santiago, Chile, FAO's Regional Representative, Julio Berdegue said it was an "appalling" threat to health overall, affecting women and indigenous groups the most.
The Panorama, published annually by FAO, the Pan American Health Organization (PAHO), the United Nations Children's Fund (UNICEF), and the World Food Programme (WFP), explores strategies to halt the health threats posed by hunger and malnutrition in Latin America and the Caribbean.
According to the report, hunger, malnutrition, lack of micronutrients, and obesity largely affect lower income families, women, indigenous communities, Afro-descendants and rural families.
Principle causes of malnutrition amongst the most vulnerable, can be traced back to changes the food systems have experienced in the region, from production to consumption. With a greater strain on the demand for nutrient-rich food like milk and meats, many resort to less costly options which are often higher in fat, sugar and salt.
"Obesity is growing uncontrollably," Mr. Berdegue said.
Maria Cristina Perceval, who serves at the regional director for UNICEF in the region, said stunting correlates closely to inequality and poverty levels, and being chronically overweight "is also increasingly affecting the poorest children," highlighting that lower income families have unequal access to healthy diets.
Obesity has become the greatest threat to Latin America and the Caribbean when it comes to nutritional health conditions. Nearly one in four adults are obese and more than seven percent of children below the age of five are overweight—higher than the global average of 5.6 percent.
To address the exacerbation of hunger and obesity, a "multispectoral approach is needed," Director of PAHO/WHO, Carissa Etienne said, adding that the solution requires addressing social factors just as well as water quality and access to health services.
In response to growing malnutrition, partner authors on the report call on countries to implement public policies that combat inequality while promoting health and sustainable food systems.
Mind-Reading, Mood Manipulation: Grounds for Caution and Optimism at the Frontiers of Science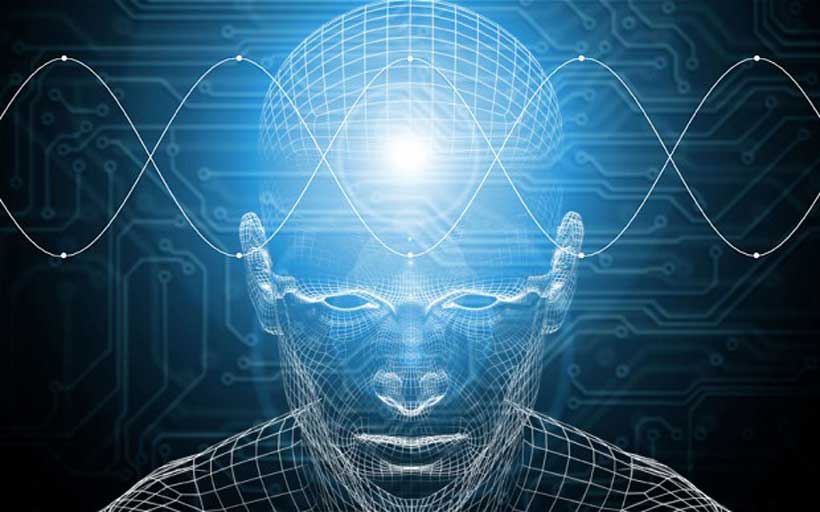 Eight areas of scientific research with the potential to have the greatest impact on life on earth are today highlighted with the publication of the World Economic Forum's inaugural Future Frontiers 2018 survey.
The list is an attempt to show how the simultaneous coming of age of a range of technologies is already affecting our future in ways beyond their original premise. By focusing on frontiers with negative as well as positive implications for life on earth, the survey's findings are also an attempt to galvanize efforts to put in place safeguards to prevent future misuse.
The inspiration for the list comes from a survey of 660 global experts from the Forum's Global Future Councils and Young Scientists community as well as users of its Transformation Maps. Tellingly, many of the technologies that caused respondents most concern stem from breakthroughs designed to solve problems. The question of how to regulate the "dual use" of technology without stifling research that could lead to sizeable societal benefits is becoming one of the greatest challenges for leaders in the Fourth Industrial Revolution.
"The frontiers of science should not be seen as barriers, but rather opportunities to enable collective action in pursuit of solutions to the challenges facing our world today," said Lee Howell, Head of Global Programming at the World Economic Forum.
The Future Frontiers of 2018 are:
Cause for hope
Quantum biology: Birds' ability to navigate thousands of miles or DNA's propensity to mutate are examples of how biology has evolved to take advantage of quantum behaviours. Nascent research into the role quantum physics plays in the human brain could unlock some of science's greatest mysteries.
Machine learning through small data:Artificial intelligence (AI) currently requires huge amounts of data to make relatively small advances in functionality. Conversely, the human brain can typically achieve excellent outcomes through its ability to generalize using very little data. Machines gaining the agility of the human mind would be a game changer.
Room temperature conductivity:The ability to transmit and store electricity without loss or degradation could herald a clean energy revolution and enable new technologies. Currently, superconductivity is difficult to achieve and prohibitively expensive, a situation that scientists are working to change.
Venomics: If only the medicines we use today were as effective as natural toxins and venom in binding themselves to specific targets in the human body. With more than 220,000 individual species producing nature's perfect "super drugs", the race is on to harness this potential for good.
Cause for concern
Lethal autonomous weapons (LAWS): Drones and robots have a huge role to play in building prosperous, peaceful societies. Unfortunately, they can also be used in warfare. More worrying still, once deployed they could make their own decisions about the use of lethal force.
Digital phenotyping: The ability to use technology to predict illness or ailments that are invisible to the human eye is rapidly becoming a reality. The implications for privacy and digital rights are profound if government, companies or third parties discovered a means by which to use the same techniques to secretly capture changes in our mental health.
Non-invasive neuromodulation: The ability to stimulate the brain using electrical currents is opening up a world of new treatment for conditions such as Parkinson's disease or depression. Without clear regulation, the same techniques could be used to deliver unfair advantages, reinforcing inequalities. Worse still, there is the potential for government to use it to manipulate the mental states of specific groups, such as soldiers.
Predictive Justice: AI, neuroimaging and big data has opened up a world of possibilities when it comes to identifying individuals and scenarios where a crime is likely to occur. The downside is the risk that the same techniques are used to produce fake evidence and protect the guilty.
Discussion about how to optimize the positive aspects of these future frontiers while mitigating their negative effects will be the focus of a number of workshops and action-oriented sessions at the Annual Meeting of the Global Future Councils which will take place in Dubai, United Arab Emirates, 11-12 November.