Indian Military Modernization: Growing Dust
"If we don't make a dollar but we change the world in a meaningful way… the returns are going to be the exhaust of that." Ashton Kutcher
Among all the imminent actions the recent meeting of Parrikar and US secretary of defense with their rapid and uneven defense procurement is something new in the box. This visit is seen very closely in certain quarters by neighboring countries because of their continuous military modernization and nuclear arms procurement stimulates massive and growing impacts-creating unrest in Asia in the past and may do so in future as well.
This new found access to boost defense ties seems to be a welcoming effort to this unending race of achieving massive military assets. The problem, however, is the Indian long haunted increase in defence spending which threatens to upset and upsurge the delicate military balance.
With expanded India/US defense relationship with co-production of US defense system in India, if ever there was a question about Indian continuous hike to 6.3 percent in defense spending every year, suffice for any volatile situation. Accelerating at a fast-track, where these deepening ties between New Delhi and Washington also allowed both partners to commerce a civil nuclear deal where former is a non-signatory to NPT, which is not a stable geometry for region.
These classifications validate that being the largest buyer for conventional weaponry, it has plans to develop and modernize its defense forces. Even as regional tensions continue to mount, these new developments and allocations would enable their forces to move forward in the direction of their fresh acquisition that still thought of themselves as the lost decade of defense modernization surrendering crores.
Following a cross-border attack, it is prudent to turn back the pages where a raid was taken out by Indian forces in Myanmar on July 2015, an actual operation by paramilitary and army Special Forces. It hardly can be over-ruled where same tactics can be used against neighbouring countries like Pakistan following the induction of proactive strategies like Cold Start Doctrine (CSD) which is a tactics under wrap.
CSD to my knowledge is more about inflicting as much damage as one can to enemies forces and infrastructure within no time. It is more or less like a hit and run tactics giving no time to enemy to react. So keeping in mind the manifold forces of Indian army as compared to Pakistan, it poses serious security threats to Pakistan besides increasing the arms race which enables Pakistan to reserve the rights to defend itself in every possible manner.
Cautiously, to understand Indian military mindset which is reflected in retired Indian military officer named Rathor's interview through igniting rhetoric which stated, "We will strike when we want to."
Compounded with varying difficulties, Pakistan being a developing country has restricted possessions to counter the growing challenges of geo-strategic, political, social, economic, environmental and technological changes.
Consequently, keeping in mind all the developments that India has in its pockets, the induction of Tactical Nuclear Weapons (TNW's) by Pakistan– a concern exaggerated by different analysts and strategic theorists which in real terms is acknowledged by Pakistan to chalk out triggering conflicts and proactive strategies inducted by Indian forces. So the core challenges run much deeper than what the prevailing strategic environment has forced Pakistan to balance the strategic equilibrium in the region.
Referring to the development of TNW's, our outstanding disputes and conflicts, our history of trust deficit, Indian continued advancements of conventional and nuclear capabilities has forced Pakistan to act in a way which can brush out all their options to inflict any damage to us.
In relation to this, the remarkable increase in Indian defense budget is another danger to this mix which is set to hike on $40billion comparing neighboring country Pakistan's basic and military budget devoted at a tail ratio of roughly $7billion. Therefore, such advancement by Indian counterparts i.e. rudimentary defense spending is the basic foundation of apprehensions in the region.
Talking of criticalities, their nuclear 'shopping spree' is also a major catalyst for the region to be chained in arms race among neighbours. This new dawn of Modi's modification has set the stage for which the international community must be concerned. As this all modification is on its way to fetter the region in fright of war and nuclear apocalypse alike First World War
In a similar vein, their determination to lease second nuclear submarine from Russia is also a cause of concern for vertical proliferation infers that global challenges and threats would now require new approaches. Russia being state party to START is also violating both the treaty obligations of START and NPT. These fleshy developments continuously in nuclear and strategic weapon domain are not merely an issue for the whole Asian region but will keep lurking the common security of all nations.
It seems that the adage international treaties and norms are constantly adjusting to the dynamic diplomatic relations that states have to manipulate where relations are now transformed to mutual suspicions of militarism machinery.
To further pursue the hegemonic designs to be a leader in the region the Modi government relaxes norms for foreign direct investment in its civilian and defense industry which will create India's military industrial complex. This all implies moving towards the dangerous weaponization of Indian society where companies like TATA is engaged in collaborating Indian aerospace and defense manufacturing and potential integrated systems development opportunities, including unmanned aerial vehicles creating a neo-military complex in India. This can fuel long term cross border conflicts to sell the weapons they will make where spread of nuclear weapons to more states will be an obnoxious risk to global security.
Lastly, spending crores would further escalate existing disputes making South Asia a more trouble spot with high cost and increased threat of strategic volatility. The broader lesson would be to set a precedent where peace can flourish because the greater spending in military modernization could escalate into a nuclear war very quickly.
SCO: Potential and Challenges to Regional Integration
The modern system of the world is facing the state of imbalance as it passes through the phase of change and evolutionary development. Globalization has emerged as a main trend in international relations and deepens the interdependency between countries of the world. The rapid increasing interdependency contributes for countries to get close one another and to protect their interests. The desire of extending economic and trade activities, access to capital market and the contracts for investment are encouraging countries to work together and to cooperate. The cooperation for economic activities, trade, transportation, information, communication and transmission are making the countries and regions unite.
Regionalization has emerged as a new form and process of interaction among the countries of the world. Many countries are striving to establish a system of cooperation with their neighbors to enhance their potential and also to facilitate each other for solution regional issues. Thereby, the regionalization has taken diverse form of regional integration including the establishment of multinational regulatory system and flexible model of cooperation and partnership in different areas and at different levels. The Shanghai Cooperation Organization (SCO)is an outstanding example of regionalization and hybrid and new mixed model of interstate multifaceted cooperation.
SCO established in 2001 to meet the objectives of regional security and stability. Since the establishment the organization continued evolutionary path of multifaceted and multilateral cooperation. It does not desire to achieve a specific target level of collaboration, but it move systematically along the path of finding the common attribute in resolving the regional issues. The SCO also has potential of unique perimeters, new opportunities and directions of further development in the areas of security, economics and other mutual interests. The organization comprises of 43 percent of world population and 25 percent of global GDP. Similarly, it covers 80 percent area of Eurasia. Although the Shanghai Cooperation Organization is a young organization than the other international associations but it has the ability to achieve mutually beneficial solution of political, economic and security issues and it also leads to accumulation of unresolved issues of the region. However, the size never conflates with influence and effectiveness. In fact, the SCO is also facing hamstring by major regional economies and powers with their own interests in the region and mistrust between member states.
The Shanghai Cooperation Organization is often stated as a club of autocrat powers. The members follow the principle of noninterference in the internal affairs of other states. However, China and Russia adhere this principle rhetorical basis but not in reality. Both the countries have history of interference and violence of neighboring countries. The member states rely on the principle to push back at Western and local civil society effort to promote responsible governance, human rights and democratic norms in the region. Since the formation, the organization holds a broad goal of fighting against terrorism, extremism and separation. Furthermore, the convention of the Shanghai Cooperation Organization invokes the principle of United Nation charter to help clock the organization's founding document with international legitimacy identifying all three equal threats to state security, public order and the safety of citizen. The member states also have commitment to share information about terrorist activities and threats and to make request to act against individuals or organization. Subsequent declaration of the Shanghai Cooperation Organization and agreements of the member states have simply added to the list of principles and their responsibilities. Since the surveillance of new technology the member states moved beyond the simple method of information exchange to best practice of monitoring and tackling.
On the other hand, the Shanghai Cooperation Organization has had very little achievements to strength domestic security despite the convergence of member states. The RATS (Regional Anti-Terrorism Structure) based in Tashkent Uzbekistan has been coordinating to combat these three evils Terrorism, Extremism, Separation). The RATS provides a platform and services to member states particularly Central Asian States of Kyrgyzstan and Tajikistan for sharing intelligence but it made very little progress. Furthermore the RATS shares intelligence with member states but the terrorist threats are increasing.
Since the SCO framed, the high hopes of diplomatic relations, effective economic and security cooperation were made by the founding members. It was also expected that the organization may bring regional cohesion to Central Asia and it would create great opportunities for the regional states of mutual trade and economic activities, and it will lead towards security promotion of the region. The founding partners of the SCO had ambitious plan for the transforming the organization in to a cohesive bloc with political and economic integration. There was also a hope that the organization may counter influence of EAEU and CSTO and will maintain its own influence in the region. But Russia wanted to dilute Chinese influence within the organization by advocating its expansion in to south Asia and other neighboring states.The SCO has organized many joint military exercises and efforts but could get any significant level of achievements because they were symbolic and political moves. To encounter any kind of security crisis and military operation in the region, there is a need of political logistical and operational system. For example during the unrest in Kyrgyzstan in 2010, the organization delivered an anodyne statement for peace; security and stability, additionally, China and Russia were hesitating to get involved. While, the other states and powers tried to play their role to tackle the crisis.
China and Russia are the primary drivers of the Shanghai Cooperation Organization but have different visions for this organization. Although they share common interest of regional stability within the organization but at the same time their geopolitical interests pull them in different directions. These differences are a big question mark, how the organization would achieve their objective and would evolve? Russia thinks of SCO as a security to prevent encroachment by outside powers NATO, UE and United States, and also a tool to maintain its geopolitical domination on the region and less than a partnership in Central Asia.
Since the post-cold war, the economic imbalance has increased between China and Russia. China is increasing its economic influence in Central Asia while Russia is worrying about its security issues. Moscow hopes that the Pakistan and Indian including in Shanghai Cooperation Organization may bind Beijing to more work for the security and stability of the region than to enhance its own economic influence in the region. As the issues of uncertainty in Afghanistan, Pakistan-India confrontation and instability on China-India border are a clear threat to the interests of all member states. China is also suspected about the Russian ability to act as the security manager in an area where china has invested and is investing billions of dollars. On the other hand, Beijing may not be able rely on extra regional powers to secure and prevent Central Asia from the security deteriorated environment. However, SCO has not made any mechanism or approach to play a decisive security role in Afghanistan post withdrawal United States and NATO force.
China thinks that economic activities and investment can mitigate instability. Shanghai Cooperation Organization also a tool to promote Chinese soft power and economic influence in Central Asia. Therefore, Beijing has been continued its investment in the region and through OBOR and SCO. Although the Central Asian States are receptive to these Chinese overture but they are also keen to prevent SCO to become an anti-western bloc because the states feel the need of Western powers to counterbalance their powerful neighbors. Moscow already has upended its relationship with West over the Ukraine issue, thus, in these circumstances; Russia has no other choice to acquiesce Chinese increasing economic influence in the region. Moscow may pull itself from the Chinese efforts to multiply its security role in the region. The current clash on border between China-India put Russia in to awkward position. Russia does not like tension between China and India but it suggests dialogues and appears to have little interest mediating. Russia never wanted that China convert SCO in to an economic and trade bloc while China never wanted that Russia transform the organization into a military alliance. It is hard to imagine that Shanghai Cooperation Organization may be able to deliver its original goals eradicate extremism, terrorism and separation through mutual cooperation because it appears with the major focus on economic integration across the Eurasian region.
Now the Shanghai Cooperation Organization is coexisting with other regional initiatives like OBOR, AIIB, CSTO and EAEU. Both China and Russia have expressed their intentions to work within these institutions. Since the formation, the SCO is facing many structural and organizational challenges. All members have their own interests and values of independence and sovereignty, which are difficult to reconcile with collective security particular Pakistan and India, China and India have mutual mistrust and all Central States also have territorial issues with one another.
Possibility of an alliance in Sino-Russian Relations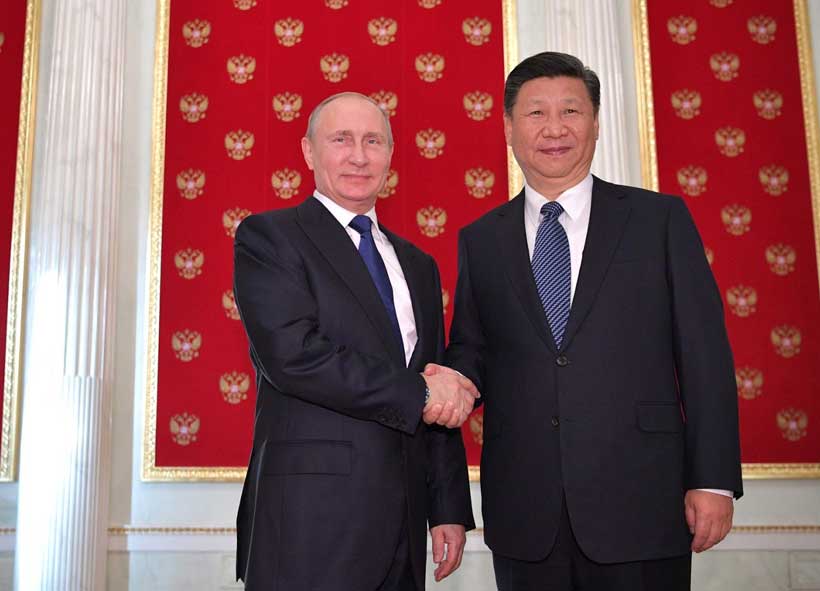 The defense ministers' meeting of NATO member states was held in video format a few days ago (17/2/2021). During the period, the discussion focused on the topic of "China-Russia threat" and believed that a "global approach" should be adopted to curb China-Russia expansion." At the same time, this meeting also attracted widespread attention from outsiders.
Senior Russian researcher, Vasily Kashin published an article in which he emphasized that when there is a risk of military conflict with the United States, China and Russia should immediately form a military alliance. And share the missile early warning data collected by themselves.
According to the article, Sino-Russian military technology cooperation has always been quite secretive, and because Russian companies have participated in the development of China's ballistic missile early warning system, China and Russia are fully able to establish data sharing on this basis and establish their own global Missile defense network. Russian media subsequently reported on it and said that Russia has repeatedly proposed the formation of a Sino-Russian military alliance, and even President Putin himself has conveyed the idea of ​​an alliance with China.
It should be noted that the containment and suppression of China and Russia by Western countries do not stop there. To provoke the territorial sovereignty of China and Russia, US aircraft and warships have already on the doorstep of China and Russia, carrying out under the banner of freedom of navigation (FON).
Intensive reconnaissance activities, this behavior has seriously threatened the national security of China and Russia but also undermined global peace and stability. To build a global encirclement of China, the United States is also actively wooing other countries to join its anti-China front in an attempt to reorganize the eight-nation coalition forces to contain China.
It can be said that Western countries are pressing on with China and Russia step by step. As the US continues to escalate its suppression, the security situation around China and Russia will deteriorate again in the future, and the two sides may even break out head-on conflict.
Faced with the complex situation in the Indo-Pacific, China and Russia also need to strengthen cooperation in the field of national defense. After all, the two countries are originally a comprehensive strategic partnership of cooperation in the new era. In recent years, the strategic mutual trust between the two sides has been deepening and several rounds of military exercises have been jointly conducted.
Therefore, the opinions of Russian experts are in line with the future development trend of Sino-Russian relations. As a friendly country, Sino-Russian relations will only continue to develop for the better, and the possibility of China and Russia forming a military alliance in the future is not ruled out. The Chinese people also have extremely high expectations for the future direction of Sino-Russian relations. Chinese Foreign Minister Wang Yi once stated that Sino-Russian cooperation "has no end, no restricted zone, and no upper limit" (2/1/2020).
Foreign media believe that this means China's non-aligned position or non-alignment Applying the Sino-Russian relationship again means that Wang Yi recognized the possibility of China and Russia forming a military alliance. Both China and Russia are peace-loving world powers and have always been committed to maintaining the peace and stability of the regional situation.
Therefore, even if a military alliance is concluded in the future, they will never follow a hegemonic line. In the final analysis, how China and Russia cooperate depends on changes in the international situation. Instead of worrying about the "threat" brought by the rise of China and Russia, Western countries should stop deteriorating the regional situation and work with China and Russia to maintain world peace and stability. Otherwise, this "heart disease" will never be eliminated.
It is worth noting that the Western countries, led by the United States, have a very playful attitude towards Sino-Russian cooperation. They have been using various means to sow discord between China and Russia in an attempt to prevent the establishment of a Sino-Russian military alliance.
However, the continuous deepening of cooperation between China and Russia is a historical development. The inevitable result of this is that no matter how obstructed by Western countries, Sino-Russian relations will continue to develop for the better, without any interference from external forces.
The world arms sales market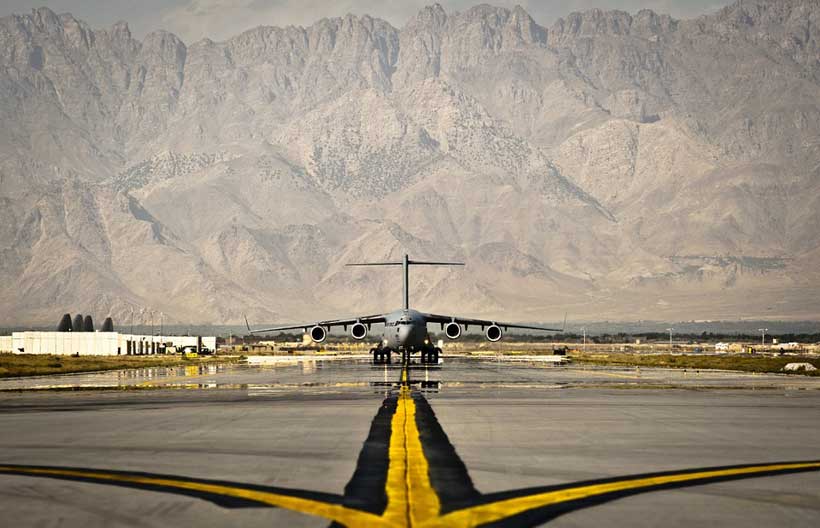 New data from SIPRI's Arms Industry Database, released last December, show that arms sales by the world's twenty-five largest defence equipment and military services companies totalled 361 billion dollars in 2019. This is an 8.5% increase in real terms in arms sales compared to 2018. All this emerged from the studies by the Stockholm-based International Peace Research Institute founded in 1966.
In 2019 the top five arms companies were all based in the United States: Lockheed Martin, Boeing, Northrop Grumman, Raytheon and General Dynamics. These five companies together recorded 166 billion dollars in annual sales. In total, twelve U.S. companies rank among the top 25 for 2019, accounting for 61% of total sales.
For the first time, a Middle East company appears in the top twenty-five. Edge, based in the United Arab Emirates, was established in 2019 from the merger of over twenty-five smaller companies. It ranks twenty-second and accounts for 1.3% of the total arms sales of the top twenty-five companies. This demonstrates that oil revenues in the Near and Middle East are also invested in businesses that produce jobs and money, and are not just accumulated for the personal expenses of the ruling elite. Edge is an example of how high domestic demand for military products and services, combined with the desire to become less dependent on foreign suppliers, is driving the growth of arms companies in the Near and Middle East.
Another newcomer to the top twenty-five list in 2019 was L3Harris Technologies (ranking tenth). It was created by the merger of two U.S. companies that were both in the top twenty-five in 2018, namely Harris Corporation and L3 Technologies.
The top twenty-five list also includes four Chinese companies. Three of them are in the top ten: Aviation Industry Corporation of China (AVIC, ranking sixth), China Electronics Technology Group Corporation (CETC, ranking eighth) and China North Industries Group Corporation (Norinco, ranking ninth).
The combined revenue of the four Chinese companies in the top 25 list, which also includes China South Industries Group Corporation (CSGC, ranking twenty-fourth), grew by 4.8% between 2018 and 2019. Chinese arms companies are benefiting from the People's Liberation Army's military modernisation programmes.
Conversely, the revenues of the two Russian companies in the top twenty-five, namely Almaz-Antey and United Shipbuilding, declined between 2018 and 2019, for a combined total amount of 634 million dollars. A third Russian company, United Aircraft, lost 1.3 billion dollars in sales and dropped off the top 25 list in 2019. Domestic competition and reduced government spending on modernising the Russian Navy were two of the main challenges for United Shipbuilding in 2019.
After the United States, the People's Republic of China recorded the second largest share of 2019 arms sales by the top twenty-five companies, accounting for 16%.
The six Western European companies together account for 18%. The two Russian companies in the ranking account for 3.9%. Nineteen of the top twenty-five arms companies increased arms sales in 2019 compared to 2018. The largest absolute increase in arms sales revenue was recorded by Lockheed Martin: 5.1 billion dollars (11% in real terms). The largest percentage increase in annual arms sales (105%) was reported by French manufacturer Dassault Aviation Group. A strong increase in export deliveries of Rafale fighter aircraft pushed Dassault Aviation into the top 25 arms companies for the first time.
The Sipri report also examines the international presence of the 15 largest arms companies in 2019. These companies are present in a total of 49 countries, through majority-owned subsidiaries, joint ventures and research facilities. With a global presence in 24 countries each, Thales and Airbus are the two most internationalised companies, followed closely by Boeing (21 countries), Leonardo (21 countries) and Lockheed Martin (19 countries).
The United Kingdom, Australia, the United States, Canada and Germany host the largest number of these companies.
Outside the North American and Western European arms industries, the largest number of foreign corporate entities is hosted by Australia (38), Saudi Arabia (24), India (13), Singapore (11), United Arab Emirates (11) and Brazil (10).
There are many reasons why arms companies might want to establish themselves abroad, including better access to growing markets, collaborative arms programmes or policies in host countries that link arms purchases to technology transfers.
Of the 49 countries hosting foreign industries in the top 15 arms companies, seventeen countries are low- and middle-income ones. Southern countries seeking to restart their arms production programmes have welcomed foreign arms companies as a means for benefiting from technology transfers.
Chinese and Russian arms companies in the top 15 list have only a limited international presence. Sanctions against Russian companies and government limits on takeovers by Chinese companies seem to have played a role in limiting their global presence.
All these data were collected by the Sipri Arms Industry Database founded in 1989. At that time, it excluded data for companies in Eastern European socialist countries, including the Soviet Union. The updated version contains 2015 data, including data for companies in the People's Republic of China and the Russian Federation. An archive of the first one hundred data sets for the period 2002-2018 is available on the Sipri website (www.sipri.org), while for the first twenty-five ones it has been updated with the latest available information.
Arms sales are defined as sales of military goods and services to military customers at national and international levels. Unless otherwise stated, all changes are expressed in real terms. Comparisons (e.g. between 2018 and 2019 or between 2015 and 2019) are based on the groups of companies listed in the respective year (i.e. the comparison is between different groups of companies).
For 2020-2021, Sipri is releasing its dataset on arms sales of the world's largest companies along with the results of a mapping on the internationalisation of this industry. For this reason, a new dataset was created, including 400 subsidiaries, joint ventures and research facilities linked to the top fifteen arms companies in 2019. Data sources included corporate investment documents, information on company websites, public records and newspaper and magazine articles.
To be included in the mapping, an arms industry must have been active for the majority of its fiscal year, as well as be located in a country other than that in which its parent company is headquartered and also (i) produce military goods or provide military services to military customers; (ii) produce or provide services for dual-use goods to military customers.
This is the first of the key data handovers in view of the publication of the next Sipri Yearbook in mid-2021. Before that, Sipri will release its data on international arms transfers (details of all major international arms transfers in 2020), as well as its data on global military expenditure (comprehensive information on global, regional and national trends in military expenditure). We will inform readers of all this in due course.