The emergence of a new patrimonial art
Kovach Imre Barna* and Murray Hunter
Metaphorically, new art trends are like volcanoes. They erupt along the tectonic fault lines of colliding and shifting cultures. No one can predict when an eruption will occur. Nor can the length and magnitude be known until after the event.
Art goes through violent changes when cultures shift, leading to new trends and paradigms, due to the tectonic nature of cultural vista.
Today's art world is a very well mapped out universe consisting of a few thousand leading galleries, museums, a few hundred influential curators and art fair organizers, writers and critics, wealthy collectors and institutions, and of course, the artists themselves.
The artwork is a USD 64 billion a year industry. It mirrors socio-economic trends and itself has become globalized, with different regions within.
Contemporary art is considered a financial asset class, where the promotion, investment, and protection of this asset has taken on priority within the art industry.
Art has become financialized. Financial institutions and fund managers have joined art collectors in creating their respective portfolios of art. Today's definition of good art is that it is saleable and the definition of a good artist is that he or she is marketable.
The prices of contemporary art have grown to spectacular heights, where the million dollar range for art pieces is very common, and some artists sell their works for tens of millions dollars.
However, if somebody buys a painting for millions dollars, what they are actually buying is a stretched canvas and paint. The actual material value of a painting is a tiny fraction of the purchase price. The price of the art work is based on and justified by opinions within the art community which give a certain value and importance to the artist as a brand. The artist becomes a brand with a price tag.
Within the art world, stability is an important factor because nobody wants a cultural shift which can suddenly devalue art assets. However such devaluations happen from time to time and affect whole periods of historical art.
The large difference in valuation cannot be justified by artistic quality. Its real cause is the pressure on the existing paradigm for change. Certain periods of arts and their paradigms can "fall out of favour", where the drop in interest leads to falling prices for that particular category. Consequently, art works from this category which were highly priced in their period of popularity can be bought today at 'give away' prices. At the same time artists whose work in some way is compatible with the emerging paradigm change, may see their art receive much greater appreciation. This would result in revaluation, resulting in the acknowledgement of their importance and higher price for their works. For instance academic painters, who are almost completely forgotten today, were well known and popular in the 19th century, where they commanded praise and high prices for their works.
The impressionists were not considered to be serious artist in their time. For example, Manet's painting caused a scandal at the annual exhibition in Paris. However, today Manet, Monet, Cezanne, Pisarro and other impressionists (and post impressionists) command sky high prices. The once so famous academicians then lost their prestige, where their prices went down. Consequently, there is no real interest in them from collectors, art writers and museums. They wait for the moment of rediscovery if it ever happens.
The authors believe that within the art world today, innovation is carefully contrived to keep the market buoyant to make sure that the 'stars' of yesterday are the 'stars' of today.
From the beginning of the 20th Century there was a revolt against the academic style, where the concept of art for art prevailed. The modernists added two more concepts, that of creating art from art and art about art.
Today's contemporary artists don't really look at nature or reflect upon their inner feelings. Rather, they are much more interested in the global dialogue than taking a look at the inner world.
A new tectonic shift is coming
The familiar images of today's modernist art works which are art for art, art about art, and art from art creations will soon be seen in a new perspective. A tectonic shift in culture and globalization will stir up art movements based upon traditions, scared philosophies and teachings, with its symbols and colours embedded within cultural themes. Patrimonial art which is embedded within cultural themes of traditional lifestyles and beliefs will collide with contemporary art, the art of global capitalism.
By patrimonial art, we mean contemporary art with the intent and knowledge of transmitting sacred tradition.
However, the two art paradigms are not compatible.
Sacred tribal patrimonial art most often consists of thousands of year old symbols and teachings which provide advice and guidelines for all aspects of life.
Patrimonial art is not art for art. It has a much higher goal of seeking to maintain the heritage of harmony and balance of traditional rite, rituals, and spirituality. Patrimonial art is embedded within nature itself. Patrimonial art has a teaching and healing function and establishes the values of humanistic community.
In contrast, contemporary modernist art is a financial asset class. Its goal is to establish a saleable brand, being the artist's name, which creates a high valuation based upon a consensus between the players of the art world.
There is also a mythology about contemporary art. The assumption that contemporary art is one of the highest social achievements of people within society. Thereby placing the discipline on a cultural plane that is viewed as something pure and uncorrupted.
Contemporary art is consequently seen as being one of the most valued artefacts of society, being collected in art galleries, museums, and in private collections around the world, unquestionably considered to be at the pinnacle of human prowess.
In such an environment of closely connected curators, critics, gallery owners, artists, and fund managers, value is created and maintained in the interests of small select groups.
In contrast, patrimonial art doesn't yet have a plane of entry into the art establishment. The deep meanings contained within and the sacredness of patrimonial art may not help in creating financial value. However a patrimonial art work may have deep cultural value within the community, religion or spiritual schools it originates from. Ultimately, this may translate into monetary value as well.
An eruption is coming from within the ranks too. Many contemporary artists are not completely signed up to the modernist paradigm. Many have interest in art outside the bounds of modernism. They often admire sacred patrimonial art influenced by it and resort to embedding the ideas of patrimonial art into their own works.
One example here is Picasso and his fancy of African tribal art.
There are also indicatory trends in the culinary arts and gastronomy which have parallels to the art world. Australia is going through a small renaissance of traditional bush foods and fusion gastronomy, bringing together food influences from different culinary cultures, is now the order of the day within restaurants and food malls all over the world. Traditional herbal remedies are now more popular than ever.
There are many modernist artists now working within Indian, Asian, African, and South American indigenous communities , where local artists are influencing them with intellectual and style inputs within modern art pieces.
A special case which should be followed is Australia. Community artists have transformed sacred ancient patrimonial designs into modern art where gallery valuations went through the roof in recent years.
There were many 'natural nations' in existence before colonialism and its child globalism. Many of the natural nations are still here upholding their culture and art traditions which influenced contemporary art. Working within these two paradigms requires contemporary artists to start looking within once again.
This is beginning to affect the appearance of modernism.
A new patrimonial art is emerging with global outreach nurtured by sacredness and cultures of 'natural nations', like the indigenous communities in the Americas, Africa, Asia, and Australia. This trend will meet modernism and collide with it.
When these two tectonic plates collide, a process happening now, sacred patrimonial art will break the plate of modernism. Along the break lines a number of eruptions will occur in the form of new patrimonial art centres emerging across the globe.
This will cause a paradigm shift in the art world similar to the one which happened when modernism started.
The result will be a new patrimonial art paradigm that will incorporate the values and sacredness of many cultures that have been unable to express themselves in the globalized community of today. Art in the not too distant future will reflect some of the old traditions of the past and present.
The age of modernism is barely more than 100 years and thus has a minuscule timeframe when compared to patrimonial art. Patrimonial art has been in existence for thousands of years.
When we see modernism reflecting age old patrimonial art, we will come to our senses. We will stop believing that art is for art, art is about art, and art is from art. This will challenge the concept of art as a financial asset, that the best pieces of art are the ones that sell for the most.
Every artist knows deep down that his or her talent and dedication is not for developing financial assets.
The greatest art ever produced by humankind was never produced for sale or profit. Art was not pegged down by its potential of creating value, except for the intrinsic values of perfection, culture and spirituality.
The tectonic shift in the art world and the emergence of new patrimonial art styles across the globe carries with it the potential to make art free once again by unshackling creativity.
Ultimately the reason for making art and owning art will be rethought. The concept of branding and price tags developed by the organized artists of the modern era who have reverted into factory production of their pieces for profit will be challenged.
The new patrimonial art will provide a venue for valuable traditions, spiritual and aesthetic that are quickly disappearing off the face of the earth today due to globalization. By serving the community providing it with its symbols, identity and self-esteem, by making a people's tradition alive and active again new patrimonial will have a much wider acceptance and more functions than modernist art could ever have.
* Kovach Imre Barna is an independent spiritual teacher, thinker, calligrapher, painter, and sculptor.
Spiritual revival day: Reception to mark International Day of Nowruz in Beijing
On 21 March, a reception organised by the SCO Secretariat took place on the occasion of International Day of Nowruz, spring festival.
Nowruz is an international holiday that has been celebrated for thousands of years by people living in various countries covering the large territory from the Balkans and South Caucasus to Central and South Asia, as well as Russia and Western China. Nowruz signifies the revival of nature, love and triumph of life together with the expectation of a good harvest. According to an ancient legend, it also announces the dominance of light over darkness and warmth over chilliness.
From the very beginning of the reception, people could plunge themselves into a festive mood typical of spring feeling fresh and experiencing an atmosphere of the awakening and dawning of nature. Guests were welcomed with bright spring flowers and had an opportunity to see an exhibition of national arts and crafts. A bowl with sprouted wheat stood in the centre of the hall. Its bright emerald green colour symbolised the rebirth of the earth.
When the impressive sounds of the karnay, a Central Asian wind instrument, announced the beginning of the official reception, SCO Secretary-General Rashid Alimov cordially greeted the guests and reminded them that leaving the Northern Hemisphere and crossing the equator on the vernal point, the Sun annunciates the advent of the long-awaited spring.
"Today is International Day of Nowruz. For already three thousand years it has united millions of people on the planet by its intransient spiritual values and lofty aspirations. On this day, as on no other, people derive strength and inspiration in bonding with nature, and unite with a view to transforming their homes and world around them and asserting in it tolerance and creativity, mutual respect and mutual understanding," Rashid Alimov said, adding: "International Day of Nowruz invites people to live in harmony with nature, strengthen goodwill, build reliable bridges of friendship and cooperation, develop and enrich dialogue of cultures and civilisations, and work together for a safe and prosperous future, which fully meets the principles of the Shanghai spirit."
Mr Alimov noted that representatives not only from the SCO friendly family but also from many countries and continents gathered in the festive hall. "This is the best reflection of the main mission of International Day of Nowruz — to unite people for the sake of peace and preserve our planet for future generations, for the prosperity of all nations on our planet," said Mr Alimov and invited everyone to turn over a new leaf in their relations.
Warm words spoken by the SCO Secretary-General were followed by video greetings from ambassadors extraordinary and plenipotentiary of the SCO member states, the special representative of the Chinese Government in the SCO, and the team of the SCO Secretariat.
Lively music and dances that represent nations of the "SCO family," showcasing of fashionable clothes, various different sorts of food and culinary delicacies typical of Nowruz added to the general spring atmosphere of this event.
A large-scale photo exhibition the theme of which was the SCO International Marathon, which was held in Kunming (Yunnan Province, China) on 31 December 2017 was very much enjoyed by everyone.
More than 400 guests attended the reception marking International Day of Nowruz in Beijing, including ambassadors and representatives of diplomatic missions in China, as well as prominent public figures, scientists, journalists, business people and cultural representatives.
In September 2009, Nowruz was included into UNESCO's Representative List of the Intangible Cultural Heritage of Humanity.
On 23 February 2010, the UN General Assembly announced 21 March International Day of Nowruz.
Traditionally, the SCO Secretariat organises receptions to mark New Year according to the Gregorian calendar, Chinese New Year according to the Lunar calendar, and International Day of Nowruz.
Building intercultural competences in Costa Rica
In cooperation with the Ministry of Culture and Youth of Costa Rica, Parque La Libertad, the Costa Rican National Human Rights Institution and the Spanish Cultural Centre in Costa Rica, UNESCO conducted the third pilot of the UNESCO Manual on Intercultural Competences based on Human Rights in San José, Costa Rica, from 7 to 9 March 2018.
Building on the previous pilot sessions in Bangkok, Thailand, and Harare, Zimbabwe, the Costa Rican pilot provided an additional opportunity to test the manual's adaptability and effectiveness in different contexts, both from the perspective of facilitation, and with regard to its ability to build individual capacities for intercultural dialogue and understanding.
Over the course of three days, UNESCO led a training of trainers session with national authorities, local NGO leaders, educators and other community leaders, as well as two pilot sessions – facilitated by the newly trained local personnel – with over 70 participants from a broad cross-section of Costa Rica's population. The pilot sessions included a particular focus on indigenous groups, and community-level work for youth-focused violence prevention.
Ms Viviana Boza, Vice-Minister of Youth from Costa Rica, opened the proceedings, highlighting "the importance of this collaboration which allows us to enhance our comprehension of the   cultural differences and challenges facing Costa Rica to advance the resolution of intercultural and intergenerational conflicts".
Against the backdrop of growing cultural diversity and intercultural interaction within the sub-region, the methodology proposed in this manual provides an accessible activity based on story-telling to bring people together to reflect upon their differences and challenge their preconceptions. It provides a unique opportunity for participants to improve their capacity for empathy, tolerance, listening and understanding, and therefore reflect on sources of conflict and misunderstanding.
Indeed, given the serious global challenges facing humanity in the 21st century, learning how to live together is an imperative for advancing sustainable and inclusive development. To this end, learning to be intercultural competent – in other words, having the skills needed to enhance connections and understanding across difference – is essential.
The lessons learnt from this pilot session will inform final adaptions to the manual to maximize its relevance once publically released, including within the Latin American and Caribbean context. It also contributed to the building of a strong foundation of trained facilitators to help mobilize the manual's wide dissemination and use following its expected publication before the end of 2018.
Ballet and Opera Set Sail With Silversea in 2018 and 2019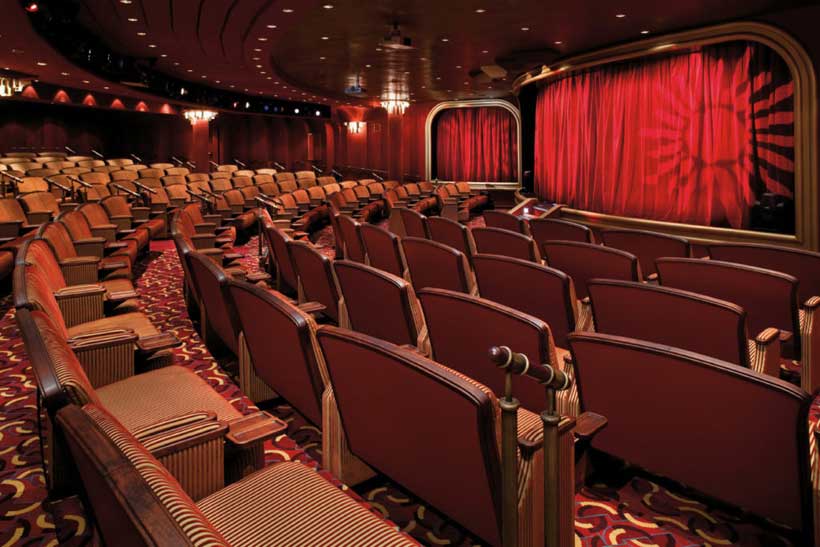 Ultra-luxury Silversea has announced a new collection of ballet and opera-themed sailings for 2018 and 2019. These Enriched Voyages, designed to blend culture and travel for a more immersive experience, will feature evocative opera shows performed by the world-renowned Accademia Teatro alla Scala and classic ballet performances by soloists from such legendary companies as the State Academic Bolshoi Theater of Russia. Along with lectures and Q&A sessions, guests will have the chance to mingle with the artists at a signature cocktail party.
"We are thrilled and honored to welcome such extraordinary talent from the performing arts," said Barbara Muckermann, Silversea's chief marketing officer. "I know our guests on these exclusive voyages will be both enriched and inspired by the exceptional onboard entertainment experience."
Based in Milan, Italy, Accademia Teatro alla Scala (La Scala Theater Academy) is one of the world's foremost performing arts academies. Its internationally renowned performers and instructors offer the highest level of artistic education for aspiring and gifted singers, dancers, and musicians from every corner of the world. Four soloists from its Academy of Lyric Opera and a piano accompanist will perform a selection of opera's most beautiful librettos for the enjoyment of Silversea guests aboard:
—Silver Muse departs September 28, 2018 on a 10-day voyage from Venice to Athens with calls in Rovinj, Dubrovnik, Corfu, Katakolon, Nafplion, Santorini and Rhodes. Early Booking Bonus fares start at $9,360 per guest.
—Silver Spirit departs April 25, 2019 on a 7-day voyage from Barcelona to Rome with calls in Porto Mahon, Alghero, Cagliari, Trapani and Sorrento. Early Booking Bonus fares start at $3,150 per guest.
—Silver Shadow departs October 22, 2019 on an 11-day, roundtrip voyage from Athens with calls in Mykonos, Crete, Kusadasi, Rhodes, Limassol, Haifa and Ashdod. Early Booking Bonus fares start at $4,230 per guest.
Daria Khokhlova and Artemy Belyakov, acclaimed ballet solo performers of the State Academic Bolshoi Theater of Russia, one of the world's most renowned ballet companies, are returning to Silversea for an exclusive engagement aboard Silver Muse's August 19, 2018 sailing from Venice to Monte Carlo. The 10-day voyage will visit Opatija, Dubrovnik, Valletta, Trapani, Olbia, Portofino and Livorno. Early Booking Bonus fares start at $6,480 per guest.
Silver Muse's March 21, 2019 voyage from Singapore to Hong Kong will feature soloists from a yet-to-be-announced ballet company. The 13-day voyage will feature calls in Koh Samui, Bangkok, Ho Chi Minh City and Da Nang. Early Booking Bonus fares start at $6,300 per guest.