The emergence of a new patrimonial art
Kovach Imre Barna* and Murray Hunter
Metaphorically, new art trends are like volcanoes. They erupt along the tectonic fault lines of colliding and shifting cultures. No one can predict when an eruption will occur. Nor can the length and magnitude be known until after the event.
Art goes through violent changes when cultures shift, leading to new trends and paradigms, due to the tectonic nature of cultural vista.
Today's art world is a very well mapped out universe consisting of a few thousand leading galleries, museums, a few hundred influential curators and art fair organizers, writers and critics, wealthy collectors and institutions, and of course, the artists themselves.
The artwork is a USD 64 billion a year industry. It mirrors socio-economic trends and itself has become globalized, with different regions within.
Contemporary art is considered a financial asset class, where the promotion, investment, and protection of this asset has taken on priority within the art industry.
Art has become financialized. Financial institutions and fund managers have joined art collectors in creating their respective portfolios of art. Today's definition of good art is that it is saleable and the definition of a good artist is that he or she is marketable.
The prices of contemporary art have grown to spectacular heights, where the million dollar range for art pieces is very common, and some artists sell their works for tens of millions dollars.
However, if somebody buys a painting for millions dollars, what they are actually buying is a stretched canvas and paint. The actual material value of a painting is a tiny fraction of the purchase price. The price of the art work is based on and justified by opinions within the art community which give a certain value and importance to the artist as a brand. The artist becomes a brand with a price tag.
Within the art world, stability is an important factor because nobody wants a cultural shift which can suddenly devalue art assets. However such devaluations happen from time to time and affect whole periods of historical art.
The large difference in valuation cannot be justified by artistic quality. Its real cause is the pressure on the existing paradigm for change. Certain periods of arts and their paradigms can "fall out of favour", where the drop in interest leads to falling prices for that particular category. Consequently, art works from this category which were highly priced in their period of popularity can be bought today at 'give away' prices. At the same time artists whose work in some way is compatible with the emerging paradigm change, may see their art receive much greater appreciation. This would result in revaluation, resulting in the acknowledgement of their importance and higher price for their works. For instance academic painters, who are almost completely forgotten today, were well known and popular in the 19th century, where they commanded praise and high prices for their works.
The impressionists were not considered to be serious artist in their time. For example, Manet's painting caused a scandal at the annual exhibition in Paris. However, today Manet, Monet, Cezanne, Pisarro and other impressionists (and post impressionists) command sky high prices. The once so famous academicians then lost their prestige, where their prices went down. Consequently, there is no real interest in them from collectors, art writers and museums. They wait for the moment of rediscovery if it ever happens.
The authors believe that within the art world today, innovation is carefully contrived to keep the market buoyant to make sure that the 'stars' of yesterday are the 'stars' of today.
From the beginning of the 20th Century there was a revolt against the academic style, where the concept of art for art prevailed. The modernists added two more concepts, that of creating art from art and art about art.
Today's contemporary artists don't really look at nature or reflect upon their inner feelings. Rather, they are much more interested in the global dialogue than taking a look at the inner world.
A new tectonic shift is coming
The familiar images of today's modernist art works which are art for art, art about art, and art from art creations will soon be seen in a new perspective. A tectonic shift in culture and globalization will stir up art movements based upon traditions, scared philosophies and teachings, with its symbols and colours embedded within cultural themes. Patrimonial art which is embedded within cultural themes of traditional lifestyles and beliefs will collide with contemporary art, the art of global capitalism.
By patrimonial art, we mean contemporary art with the intent and knowledge of transmitting sacred tradition.
However, the two art paradigms are not compatible.
Sacred tribal patrimonial art most often consists of thousands of year old symbols and teachings which provide advice and guidelines for all aspects of life.
Patrimonial art is not art for art. It has a much higher goal of seeking to maintain the heritage of harmony and balance of traditional rite, rituals, and spirituality. Patrimonial art is embedded within nature itself. Patrimonial art has a teaching and healing function and establishes the values of humanistic community.
In contrast, contemporary modernist art is a financial asset class. Its goal is to establish a saleable brand, being the artist's name, which creates a high valuation based upon a consensus between the players of the art world.
There is also a mythology about contemporary art. The assumption that contemporary art is one of the highest social achievements of people within society. Thereby placing the discipline on a cultural plane that is viewed as something pure and uncorrupted.
Contemporary art is consequently seen as being one of the most valued artefacts of society, being collected in art galleries, museums, and in private collections around the world, unquestionably considered to be at the pinnacle of human prowess.
In such an environment of closely connected curators, critics, gallery owners, artists, and fund managers, value is created and maintained in the interests of small select groups.
In contrast, patrimonial art doesn't yet have a plane of entry into the art establishment. The deep meanings contained within and the sacredness of patrimonial art may not help in creating financial value. However a patrimonial art work may have deep cultural value within the community, religion or spiritual schools it originates from. Ultimately, this may translate into monetary value as well.
An eruption is coming from within the ranks too. Many contemporary artists are not completely signed up to the modernist paradigm. Many have interest in art outside the bounds of modernism. They often admire sacred patrimonial art influenced by it and resort to embedding the ideas of patrimonial art into their own works.
One example here is Picasso and his fancy of African tribal art.
There are also indicatory trends in the culinary arts and gastronomy which have parallels to the art world. Australia is going through a small renaissance of traditional bush foods and fusion gastronomy, bringing together food influences from different culinary cultures, is now the order of the day within restaurants and food malls all over the world. Traditional herbal remedies are now more popular than ever.
There are many modernist artists now working within Indian, Asian, African, and South American indigenous communities , where local artists are influencing them with intellectual and style inputs within modern art pieces.
A special case which should be followed is Australia. Community artists have transformed sacred ancient patrimonial designs into modern art where gallery valuations went through the roof in recent years.
There were many 'natural nations' in existence before colonialism and its child globalism. Many of the natural nations are still here upholding their culture and art traditions which influenced contemporary art. Working within these two paradigms requires contemporary artists to start looking within once again.
This is beginning to affect the appearance of modernism.
A new patrimonial art is emerging with global outreach nurtured by sacredness and cultures of 'natural nations', like the indigenous communities in the Americas, Africa, Asia, and Australia. This trend will meet modernism and collide with it.
When these two tectonic plates collide, a process happening now, sacred patrimonial art will break the plate of modernism. Along the break lines a number of eruptions will occur in the form of new patrimonial art centres emerging across the globe.
This will cause a paradigm shift in the art world similar to the one which happened when modernism started.
The result will be a new patrimonial art paradigm that will incorporate the values and sacredness of many cultures that have been unable to express themselves in the globalized community of today. Art in the not too distant future will reflect some of the old traditions of the past and present.
The age of modernism is barely more than 100 years and thus has a minuscule timeframe when compared to patrimonial art. Patrimonial art has been in existence for thousands of years.
When we see modernism reflecting age old patrimonial art, we will come to our senses. We will stop believing that art is for art, art is about art, and art is from art. This will challenge the concept of art as a financial asset, that the best pieces of art are the ones that sell for the most.
Every artist knows deep down that his or her talent and dedication is not for developing financial assets.
The greatest art ever produced by humankind was never produced for sale or profit. Art was not pegged down by its potential of creating value, except for the intrinsic values of perfection, culture and spirituality.
The tectonic shift in the art world and the emergence of new patrimonial art styles across the globe carries with it the potential to make art free once again by unshackling creativity.
Ultimately the reason for making art and owning art will be rethought. The concept of branding and price tags developed by the organized artists of the modern era who have reverted into factory production of their pieces for profit will be challenged.
The new patrimonial art will provide a venue for valuable traditions, spiritual and aesthetic that are quickly disappearing off the face of the earth today due to globalization. By serving the community providing it with its symbols, identity and self-esteem, by making a people's tradition alive and active again new patrimonial will have a much wider acceptance and more functions than modernist art could ever have.
* Kovach Imre Barna is an independent spiritual teacher, thinker, calligrapher, painter, and sculptor.
Emily in Paris: An exotic portrayal of the French from a modern coloniser
"I feel like Nicole Kidman in 'Moulin Rouge'"
That was how Emily Cooper, a young American marketeer described her feelings towards Paris: an exotic dreamland she had always wanted to visit. With experience for which all the young professionals would envy, she moved from Chicago to Paris for work, and that mean an eye-opening journey laying ahead.
As a director of a renowned franchise like 'Sex and The City', Darren Star once again created a romantic dramedy piece that illustrated how it was like to be a strong young woman against the world, especially, a world called 'Paris', where the people constantly ignored those who didn't speak French. The arrogance of the Parisians was legendary, and hundred-year-old building pipes were always broken when you used the shower. You could stumble upon a hot French neighbour who was coincidently a chef that saved your life at the last minute when you couldn't reserve any table for your boss on Saturday night. Everything was so glamorous as well as threatening. Emily found it challenging to get to know the city as well as her boss and colleagues who thought she was a real nightmare. If this wasn't a portrayal of Paris from exotic eyes, what could it be?
From a well-known 1978 book by Edward Said, 'Orientalism', the westerners from colonial period, especially from Europe (France and England) used to portray the land in the east of Europe as 'exotic'. They created pictures of 'the Orient', mostly Arabic-Islamic cultures and India, as bizarre and barbaric as well as romanticising it to create lands that were vulnerable for exploration. What laid behind was Eurocentric prejudice that gave them power to rule the 'inferior' people of those lands and to exploit their lands. One of the example was how they usually pressed Christianity into local people's life and commanded them to abandon their pre-existed faiths or religions with a claim that Christianity is the religion of the civilised. History of local people that proved them as competent was erased and redefined by the colonisers' point of view to 'educate' local people and make them better human beings.
"Arabs, for example, are thought of as camel-riding, terroristic, hook-nosed, venal lechers whose undeserved wealth is an affront to real civilization. Always there lurks the assumption that although the Western consumer belongs to a numerical minority, he is entitled either to own or to expend (or both) the majority of the world resources. Why? Because he, unlike the Oriental, is a true human being." – Edward W. Said, Orientalism
As well as what the westerners had done to the Arabs, Emily had a mission to educate her colleagues about modern technology like social media. She was even an influencer herself with numerous Instagram followers and must show the French how to be up-to-date and increase transparency in their organisation. For one time, her French client had to stop a fashion shoot because she couldn't stand his 'sexist' portrayal of women's dream. All the French people she knew had messed up some ways in their life, including Sylvie, her supervisor, who had an affair with her client. How unprofessional!
We cannot deny that America is a representation of modern day cultural imperialism, with Hollywood as its flagship. In Hollywood films, American culture is illustrated as 'superior' to others, including those of the ex-colonisers as the French and the British. American culture has massive power to speak for itself and it infiltrates every corner of the world. We can see the effects when America wants to exercise its power over some lands in the name of peace. And It's ironic that the French, who used to be the colonisers, must try to decolonise themselves today by speaking up about how Paris really is and how to Parisians really behave, not how it 'seems' like in the eyes of the Americans!
When we talk about space, we're just talking about our future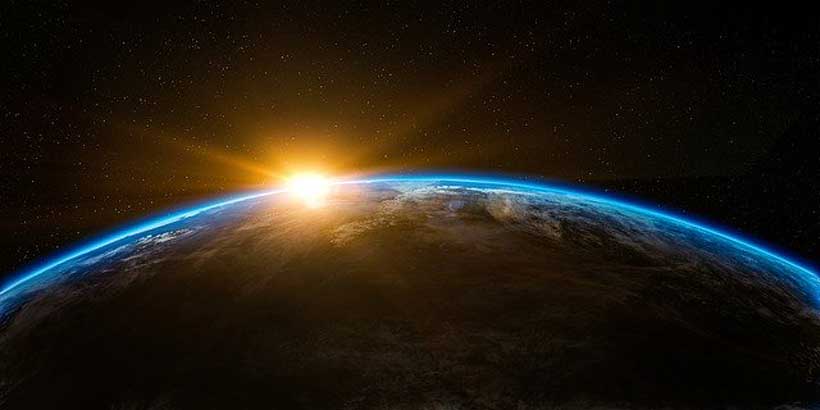 Jared Angaza is a US based activist who is working towards making space more inclusive and accessible to people. He is currently the Brand Strategist at Space for Humanity, a non profit organisation which is cultivating a movement to expand access to space for all of humanity. Space for Humanity is built on Harvard Professor Frank White's philosophy of The Overview Effect which explains the perspective shift which can occur when people go to outer space.
In this interview with Modern Diplomacy, Jared Angaza discusses more about space exploration and his work towards making it more inclusive.
Tell us more about how you entered activism.
At 17 years old, I began volunteering for the American Indian Movement. I couldn't understand why the indigenous ways were not being used to heal our planet and unite humanity. I dedicated my life to studying human behavior, politics, and economics, so I could be an effective activist. I am working to contribute to a global culture that celebrates our uniqueness and prioritizes our unity and the vitality of our planet. This is my lifelong mission.
Why did you decide to work for Space for Humanity.
We are "building a foundation for an inclusive future in space". When we talk about space, we're just talking about our future. S4H is focused on utilizing the Overview Effect to alter people's perspective, to understand our innate interconnectedness. I believe this is imperative for humanity and our planet to come back into alignment.
Do you think that going to space can solve issues like racism on Earth? How?
Absolutely. The first photo of Earth from Space changed the way we see our entire world. Some of our most profound moments of international collaboration have come from space exploration. The environment of space forces us to work together, to strive to understand each other more deeply. The more we understand that we are all made out of start stuff, riding on the same spaceship (Earth), the easier it is to deconstruct the world's tradition of upholding racism.
What are some changes in the US space exploration program which need to be advocated?
It definitely needs to be more inclusive and we are working towards that. I also believe we have a long way to go in the effort to make space a more collaborative effort, rather than a competition. We will never realize our full potential as space fairing beings unless we commit to cooperation and unity.
You have worked closely with Frank White. What intrigues you most about him.
Frank is one of the kindest, most patient, empathetic humans I know. He cares so deeply about humanity and our relationship with the solar ecosystem. I believe he's discovered something truly profound in his Overview Effect studies. He's showing us the threads of our humanity, and how they weave together seamlessly with our planet. Even after many years of working together, I am still continually inspired by his wisdom and fortitude.
Which space organisations are you currently working with? What does your work entail?
I work with Space for Humanity, the Human Space Program, Conscious Space Economy, and a global environmental protection alliance called Earth Forest Collaboratory on a daily, long-term basis. I also work on short term consultancies with other space and environmental organizations. In all of them, my role is to create their identity and help them build foundations, processes and relationships to make them thrive.
What is the biggest hurdle to space exploration for humans?
To leave behind the perspective and habits of a divisive, competitive, capitalistic society. Until we are committed to unity and coherence, we will never fully break out into our solar system.
Do you think space exploration will increase collaboration in the world?
Most definitely. What we learn out there helps us heal our perspective back on Earth, and it teaches us how to work together more effectively.
Has the pandemic slowed down space programs in the world?
Yes, but only momentarily. It did not take long for people to realize that continued and expanded space exploration will play a profound role in helping us overcome this pandemic, and prevent them from happening in the future.
Do you see organisations like Space for Humanity starting in other parts of the world?
We will never fully represent humanity until we do. We must continue to expand and invite new cultures into the discussion and planning. We are working hard to expand across the planet, and someday, into the broader solar system.
Tandin Bidha: The Grace of Bhutan
Tandin Bidha, leading actress from Bhutan sheds more light about the film industry in Bhutan and her life and experiences in the Himalayan Kingdom. Tandin Bidha is one of the most popular actresses in Bhutan and has worked in various national award winning films.
In this interview with Modern Diplomacy, Tandin sheds more light on the film industry in Bhutan and its growth over the years.
31 movie titles in your name spreading across different genres. Also, a two time National Award winner for Boom Batha Chenmi Renzi and for Chi Sem Chi Lu. People and critics alike seem to love your versatility. How did it all start? Did you imagine being the most recognised face in the industry and achieving an illustrated career in a short span?
It all started when I was helping my mother out in her restaurant. A well known director of Bhutan walked in, he saw me and something clicked. He immediately told me that he wanted to cast me in a film because I looked like an actress. I did not know anything about acting then because Bhutan does not have an acting school. I waited to get a call from him for 3 months. There was no call. One day he called me and gave me a role as a supporting actress. Even if I wasn't the lead in the first film, it meant a lot to me and I decided to take it up. I then got many leading roles. I am truly grateful to my stars for aligning at the right time. I have given acting my best shot and I work really hard to be where I am.
Do you plan to carry forward that persona and art international anytime?
I am open to everything. I have never once thought that I can or cannot do this. I don't plan my life like that. I generally see where life is going, let opportunities come my way, and when something clicks, I do it. Being open to things is the key to being successful, don't shut any doors in life till you are sure that it isn't for you, till then navigate and explore life through.
How important do you believe it is, to have a good work dynamic and a mutual understanding between an actor and a director? Do you personally think a good director helps an actor grow?
I believe that a movie is never about one person, it is about the entire crew. We all mutually depend on each other to get things done. I don't believe that a single person can create or take credit for a movie alone, it takes an army of people to do it. I am grateful to my crew and everyone working on the same team as me for working really hard behind everything that goes in. I believe that good actors and good directors help each other in numerous ways. All relationships should be mutual and everything is centric on growth.
You seem to have a very positive and optimistic approach towards life and towards work. Despite all the fame and fortune, you lead a very 'normal' simplistic lifestyle. What fuels that inside you?
Most of the people of Bhutan are very simple. We all believe in living a life filled with the sentiment of community. I am an actress on screen and a human above anything. I believe in leading a simple life because that is all that counts. I enjoy spending time with my son. I also like reading in my free time. In Bhutan, for showing my films in theatres, I have also been to counters to sell my own film tickets. I deeply love Bhutan because I can be myself here.
You have been an avid reader of some really interesting books ranging from soul searching, inspirational women, The Buddha, the Mitch Albomesque emotional sort. Tell us more about some other books that you would recommend everyone should read in their lifetime. What is the book you are currently reading?
I really love reading books. I went through a divorce a few years ago and I was in a really dark phase of my life that time. I felt disconnected with the world. However, one day I picked up a book and I started reading it. After that, I have read so many books because I feel like books hold the key to life. I have also started a book cafe in Bhutan because I want the youth to read more books and get all the knowledge out there. I really love books and I recommend the youth to read books everywhere.
You have also travelled a lot. Your favourite destination so far and why is it special?
The more I travel, the more I realise how great Bhutan is. I love Bhutan the most. I have been to several countries worldwide, but I really love Bhutan the most. People here may not have dominos or burger outlets, but we are really in touch with ourselves and we love this country a lot. The more I travel, the deeper my appreciation grows for Bhutan.
Aamir Khan from India has always been a champion of rights in the national and international arena. You met him in one such similar event. What did you discuss? What other actors, male and female, do you look upto in India? If given a chance and if an amazing script comes your way, would you be interested to be a part of an Indian project?
I would love to work with actors in India. I met Aamir Khan at an event in Bhutan. I went to him and I told him that I'm his biggest fan. He was very humble and he told me more about his work. It was a great conversation. I respect him a lot.
OTT platforms are taking over the world. Do you think cinema in Bhutan can reach more people through this medium?
I believe that Bhutan has some wonderful stories which need to be shared with more people across the world. We do not have a film school so most of the people here are very raw in the film domain. However, we are all willing to learn and explore new avenues. I think Netflix is a great platform to share stories of Bhutan with other people. However, there are certain restrictions on the platform regarding quality of filmmaking, which Bhutan will have to match if we want our films there. Overall, I really would love for our country to have some representation on Netflix. I would love to take a lead in that domain. I really want our stories to be shared with the world.
What message would you like to give your fans who look up to you and your work?
I want to tell everyone that do not let go of your dreams even if it looks like it may never happen. It will happen when your stars align. I want to tell the youth to hold on to their dreams strongly and to keep working hard for it. If you work hard, one day, your efforts will be recognised. Never let go of your dreams.