As the 2016 elections enter the general election season, everyone will be anticipating who will be the next president. Before everyone moves onto the next administration, it is imperative to review the current president's legacy for it will affect the next president's agenda. While many reflections will be written about President Obama's tenure in office, a surfeit of these articles will tend to have a political bias in one way or another. Although attempting to discuss President Obama's 8 years will not be an easy nor concise feat, an attempt at an adumbrated and neutral discussion is provided below.
Promise of a Candidate vs. Actions of a President
Before any discussion is done about the presidential tenure of Obama, readers must first remind themselves of the young senator from Illinois who broke many barriers in his run for the presidency. Senator Obama rose to the presidency on a promise to create a post-partisan utopia that many were yearning for. With voter confidence in government at an all-time low due to the false premises behind the Iraq War, Wall Street malpractices leading to the greatest economic disaster, and partisanship bifurcating the country; Obama appeared to be the savior the country needed. The political mantra of hope and change helped invigorate a public that was all but hopeless. The promise of creating the most transparent administration helped deliver Obama to the presidency. Many saw Obama not as a politician but as a redeemer who would restore the economy, public trust, and American global standing back to where it belonged. To the chagrin of many, the ascendancy of Senator Obama to the presidency did not live up to the hype that was promised. A look at the promises of the candidate versus the actions of the president will allow one to capture the president's legacy and whether or not he stayed true to his principles.
Domestic Policy
Civil Liberties
Candidate Obama criticized President Bush's draconian Patriot Act as undermining the civil liberties of all Americans. He promised to provide the effective tools necessary for law enforcement while restoring the Constitutional rights of Americans. As president, Obama not only extended the Patriot Act but also signed into law the National Defense Authorization Act (NDAA). The Patriot Act pales in comparison to the NDAA. One of the most chilling aspects of the NDAA is the indefinite detention of American citizens in the US. Not only did President Obama not keep true to his promise, but under his tenure the US has entered a darker period with respect to civil liberties.
Healthcare
One of the most remembered piece of legislations during President Obama's tenure will be Obamacare or the Affordable Care Act (ACA). The outcome of this law has been mixed. While promising the utmost transparency and claiming that the days of closed-door negotiations were over, President Obama promised he would broadcast the process on C-SPAN. That did not happen, instead insurance lobbyist met with the President's staff to craft a law in their favor. Later, President Obama acknowledged he did not keep his promise.
While the ACA did bring uninsured people into the system, it also raised costs for others and pushed many out as well. According to a RAND Corp. study, approximately 23 million people gained insurance under the plan while 6 million lost coverage. One of the more beneficial aspects was the requirement to cover those who have pre-existing conditions as well as extending the maximum age for young adults under their parent's coverage. However, the spirit of the promise was lost by negotiating and essentially allowing lobbyist from the insurance side fashion the law, which naturally they did to their own benefit. One of the most remembered piece of legislation from this administration has not lived to the spirit nor intent of what was promised.
Immigration
As a candidate, Obama promised to provide a path to citizenship for undocumented immigrants as well introduce a comprehensive immigration bill to overhaul the failed immigration policy in the US. Such promises made Obama popular amongst the Hispanic voting bloc. Nevertheless once in office, President Obama not only failed on delivering on these two major promises but also increased deportations of illegal immigrants more so than his predecessor. It is believed that President Obama has deported 2 million immigrants during his tenure. One notable action by President Obama in favor of illegal immigration is the Deferred Action for Parents of Americans (DAPA). The plan defers actions against illegal immigrants who have children who are either citizens or permanent residents. This plan is currently awaiting a decision by the Supreme Court on its validity.
Foreign Policy
As the Bush tenure was coming to an end, both the American and global public had become weary of American interventionism. This sentiment arose out of the disastrous efforts in Iraq and the neglect towards the Afghan campaign. President Obama ran on the promise that he would mend the West's relations with the Islamic world, avoid "useless" wars and win the "necessary" ones, "reset" America's relations with Russia, and defeat terrorism.
Russia
Despite the warm ties between the US and Russia after 9/11, relations soured between the two countries towards the end of the Bush Administration. President Obama working with Secretary Clinton helped retune relations between the two nations in the hope that they could work together to resolve global issues. While Putin continued his autocratic measures in Russia, all was well between the two nations until the US intervention and support for the Ukrainian opposition. This was a great political faux pas. Since that period, the US and Russia have entered a new cold war. Almost in all conflict where their interests collide, the US and Russia find themselves supporting opposing sides. Despite the fail attempt to reset relations with Russia, tensions have become incensed due to the Obama Administration's support of the opposition in the Ukrainian crisis. Russia will continue to be a thorn to American policymakers around the world in the upcoming decade.
Middle East
Despite dovish promises during his candidacy, President Obama has been more of a hawk in the Middle East than President Bush. There is no doubt that President Bush's invasion opened Pandora's Box of terror in the Middle East. While President Bush started the fire in the region, President Obama has doused it with gasoline. Unlike President Bush, the media has not covered President Obama's adventurism policy in such detail. For whatever reason, the massive amount of protesters that continuously and justifiably heckled President Bush due to his failed policy appears to have disappeared for President Obama. One of the largest failures of President Obama's tenure is his actions in the Middle East for the most part. Despite promising to rein in the wars, President Obama has inconspicuously expanded on all fronts.
Afghanistan
In Afghanistan, what was considered the "right war", President Obama attempted to mimic the Iraqi-style surge to no avail. Today the Taliban are stronger than ever and controlling more territory. With Al Qaeda defeated and Osama Bin Laden dead thanks to President Obama, the objectives in Afghanistan is everything but clear. Despite promising to end the war by December of 2014, the US has continued on, making the Afghan campaign the longest war in US history and with no real resolution in the near future aside from withdrawal.
Iraq
Despite what presidential candidates claim now, President Bush had signed the status of agreement (SoFA), which had designated a withdrawal date from Iraq. President Obama attempted to renegotiate the terms of SoFA, but Prime Minister Maliki rejected any attempts of renegotiation. The biggest oversight under President Obama's watch in Iraq has been ISIS. The neglect of ISIS' threat has been a failure. Yet, President Obama managed no to hastily react and commit ground troops despite the overwhelming clamor by many to do so. In doing so, he has managed to prevent another quagmire in Iraq. Nevertheless, the future of Iraq appears to be bleak at best.
Syria
Syria will be forever immortalized as President Obama's foreign policy bête-noire. As the region was caught up in the Arab Spring whirlwind, the Syrian dictatorial regime was another target. Unlike the other despotic regimes that fell, Assad resisted with the backing of Iran and Russia. This resistance led to a long drawn out civil war that is still raging on. In the midst of this civil war, ISIS pounced on the first chance they could to solidify their caliphate.
Syria represents a Great Game within a Great Game. It is the battleground for two proxy wars; a regional war between the Saudis and Iranians as well as the new cold war between the US and Russia. The US's credibility as well as strategy in Syria is lost and not clear. Obama's red line ended up being an empty threat and without Russian intervention, the Assad regime might still possess chemical weapons. While President Obama was aligned with neoconservative hawks to initiate an intervention in Syria, the overwhelming response of the public put a pause in his plans. Throughout the fiasco, President Obama has promised not to send in ground troops yet recently 250 ground troops are being sent to help "assist and train" rebels on top of the 50 currently there. Despite basing his initial presidential run against foreign intervention, President Obama has demonstrated he is more of a hawk than his predecessors.
Libya
The conflict in Libya was initially extensively covered but has become forgotten. Another Arab nation that was caught up in the Arab Spring fever received resounding European and American support to help topple the Gaddafi regime. Even though the US and EU were reconciling past differences with Gadaffi's government, the uprising was the opportunity used by the administration to remove him. While Gaddafi was no pleasant figure, his threat to regional and global peace was non-existent after his rapprochement with the West. Yet utilizing a new strategy, President Obama led from behind and supported European efforts in removing the regime. Even though victory was achieved, it was short-lived. Similar to Iraq and Syria, tribal and local politics created a civil war that is raging on to this day with no resolution in sight. In the midst of this conflict, ISIS has managed to establish territorial holdings as well. Cloaking intervention in the name of humanitarian support, President Obama and Secretary Clinton created a disastrous environment in Libya today than prior to the intervention.
Drones and Guantanamo Bay
While campaigning, President Obama vowed that within his first year of office he would close the notorious detention center that had plagued US image abroad. Entering his final year of his second term, the prison is still open and operating with no closure date. While the numbers of detainees have been reduced, many in the prison have yet to know their fate. Recent reports have outlined that many imprisoned were captured by local militias in almost dubious circumstances and are innocent. As President Obama brings his tenure to an end, many will wonder if this will be another unfulfilled campaign promise.
A weapon occasionally employed by President Bush but fully embraced by President Obama, the drone program has become a lynchpin of Obama's terrorism strategy even though it was intended to be a supplementary weapon to other tactics. Even though the program has been relatively inconspicuous, it has appeared that President Obama has geared the nation towards more autonomous forms of warfare. Aside from the ethical and moral questions involved in such a paradigm shift, the disproportionate killing of civilians by the drone strikes have created more terrorists than it has eliminated, rendering the program impractical. It is reported that 90% of those killed in these strikes tend to be civilians. Despite winning a Nobel Peace Prize and championing human rights, President Obama has done more to harm human rights than benefit it.
Economics
Based on what is published by government data and displayed by the stock market, one would think that the US is in a boom cycle yet economic sentiment resonates otherwise. The stock market is nearing an all-time high once again, the unemployment numbers are low, the US still appears to be relatively the most secure place to invest, so what is wrong? While the economic woes that still exist cannot solely be blamed on President Obama who inherited a near collapsing economy, his Keynesian approach has further enflamed the potential for failure. When President Bush came into office, he was about to endure the dotcom bubble that was due to occur as a result of the booming economy during Clinton's administration. Knowing that it would be political catastrophe, President Bush and Alan Greenspan orchestrated the diversion of the bubble to the housing market. Even though 9/11 brought the markets down, the beginning of the housing boom by the government's artificial intervention into that sector allowed for a new boom to enrich many. As President Bush's term came to a near, so did the housing boom, which bubbled in his last year of office. As President Obama came into office, he had two choices; either let the bubble pop and discharge all foul economic players from the market, which would have led to a major recession if not depression, or intervene to put a bandage on the bubble to only grow worse and result in an economic crisis later. Allowing politics to come first, President Obama did what all Presidents have done and chose the latter.
In reality, the stock market has been buoyed up by government intervention via quantitative easing, interest rate reduction, etc., not actual market forces. The unemployment numbers do not reflect the actual number of those unemployed. Instead, the government's statisticians are using numbers to mislead the public. They do not account for those who have stopped looking for work due to their inability to secure a job, but even worse many that have found a less paying job than a previous professional job are also considered employed. Many college graduates have gone from high paying professional jobs to lower paying jobs, yet this shift in the economy is not captured. In addition, a new study has found that more than half the country is on government assistance in one form or another. Despite the great and positive government data reflecting a strong economy, in reality, the fundamentals of the economy appear to be on the brink of another recession.
Conclusion
Although the legacy of any president cannot be captured in an article, the major issues of President's Obama tenure have been discussed. While a candidate can never live up to all the promises they state during a campaign for a myriad of reasons, the principles they claim to guide them should always remain consistent. In this sense, President Obama has been inconsistent to the guiding principles he claimed to adhere to as a candidate compared to his actions as a president.
Brazil does not give up: Culture and Creativity, Solidarity and Lives
Paraphrasing Jorge Amado, a famous Brazilian literary writer of the twentieth century, in his popular novel 'The country of carnival': "… Sometimes we understand that something is missing in our lives. What is missing? We don't know."
Today, what we do know is that the C-19 event has destabilized the world in a multi-dimensional way. Everything is upside-down. In every corner, we have experienced a shift in human behaviour and daily attitudes.
Suddenly, the world has moved from globalization to isolation. From hugs and kisses to social distancing. From physical touch to virtual chats. From high-consumerism towards a world with a greater environmental conscience. From egocentrism towards a human-centred approach. Against this controversial background – culture, creativity and connectivity have become the backbone of society – keeping people who are physically apart, tied together.
One example of the importance of culture to Brazilian identity is Carnival, which creates not just joy but revenue, tourism and jobs. Carnival 2020 was held in February, just before the start of the pandemic, which hit Brazil in mid-March. During Carnival, the country explodes with creativity and dancing for three consecutive days. This year it injected R$8 billion into the national economy and offered 25 thousand temporary jobs. This income has helped to partially mitigate the cumulative losses so far estimated to be R$62 billion resulting from COVID-19 crisis, which is deeply affecting culture and the creative industries, destroying over a million jobs in these sectors. In contrast to the celebrations just a few months ago, tourism, culture and the creative economy, now integrated into the same Ministry, are having to join forces to overcome the current difficulties, trying to preserve jobs and anxiously preparing for post-crisis.
The economic, social and cultural consequences of this pandemic are far-reaching. The COVID-19 crisis has not only robbed us of over half million lives around the world but it is exacerbating inequality, knocking-down the global economy, re-shaping global governance and free trade, destroying national health systems and urban life and aggravating social instability. Nevertheless, probably the most profound positive legacy of this chaotic situation is the growing sense of solidarity and citizenship that is encouraging people to do better, to engage and to act.
In Brazil, the pandemic has made inequality more visible. Creative and digital industries, in particular the audiovisual sector, social media, online news and press and communications services, have been powerful in showing the cruel reality of poverty at the current time. For the most vulnerable, social isolation is considered a luxury. It is difficult to be at home to avoid contagion when there is no money to be able to afford to eat. It is difficult to be confined in social isolation when a big family lives in a small room in a shanty town. It is difficult to wash your hands several times a day and have hygienic practices when there is no water and proper sanitary conditions at home. Under these circumstances, the Brazilian government has allocated 4.6 per cent of national public budget to implement the COVID-19 emergency package that also includes fiscal and monetary measures to assist small and medium sized enterprises (SMEs), micro businesses and the self-employed. The COVID-19 voucher scheme has wide coverage; 65 million beneficiaries have followed instructions for digital eligibility and are receiving financial assistance for three months as compensation for their revenue losses. At the end of June, the government decided to extend the emergency salary for two additional months until August 2020, bringing total governmental expenditures to mitigate the continuous spread of the pandemic during the first semester to nearly R$1 trillion.
It is noteworthy that digitalization and creative services (in the form of an official mobile app) have made it possible for the government of a continental-sized country to put in place in a relatively short time a massive outreach programme. It not only captures nearly 13 million unemployed people, plus 3.7 million informal workers, but also the self-employed who are left with no income and those who were previously completely invisible (even from the family poverty reduction scheme which covers 15 million families). Hopefully, in the future this big data will be used to design appropriate public policies and more effective educational, training and cultural programmes to address the lack of economic and social inclusion. In this context, creative activities, especially those associated with arts and cultural festivities, are conducive to the inclusion of usually excluded minorities and marginalized youth.
Solidarity and citizenship
In parallel to digital innovation, a feeling of solidarity has emerged and civil society has been mobilized. Citizens have started to act in a collective manner in response to the needs of vulnerable communities. Private sector companies of all sizes have become more engaged with social responsibility. Enterprises are more committed not only to meet customers' demand but also to be more sensitive to the socio-economic impact of their activities locally. Aid packages including basic food baskets, hygiene products and masks are being widely distributed by firms, non-profit organisations and individuals.
On a daily basis, the TV news presents a list of projects, campaigns and new creative initiatives to assist those who need them. An example is the Table Brazil SESC-RJ project (SESC) which is engaged in fighting hunger and reducing food waste. The project collects food donations for the poorest while educating them on how to prepare healthier food. There is also a link here between these efforts and cultural institutions, public audiences for theatrical performances and shows presented in SESC's theatres (before and after social isolation) can get cheaper ticket prices if they bring food for donation. This project, which already existed, was expanded on during the COVID-19 period. Another SESC project is #MesaSemFome through which well-known personalities donate their time, knowledge and experience to support solidarity in many different ways; by calling elderly people for story-telling and shopping for them, by giving musical instrument lessons, and by improving bakery skills. Every week many activities are offered through Instagram's Lives Solidarias.
Artificial intelligence and robotics are also playing a role in fighting the pandemic. With a population of 217 million people, Brazil does not have an adequate number of COVID-19 medical tests for all of its inhabitants. In order to cope with this deficit situation, the Health Ministry is using robots to call elderly people with high risk of contagion for a brief diagnosis by phone. The TeleSUS platform started in early April monitoring the flux of contagion with the aim to reach millions of people through an active search by phone and consultations by tele-medicine. Though this initiative has not been sufficient, it has been positive for enhancing a feeling of citizenship.
Cultural policy responses
In terms of culture, all cultural spaces such as cinemas, theatres and museums have been closed and events including artistic shows, festivals and exhibitions were suspended in mid-March 2020, to comply with social distance measurese. Art and culture brings about R$170 billion annually to the Brazilian economy providing jobs to five million people accounting for nearly six per cent of the national workforce. Artists, cultural producers, technicians and creative professionals were the first to stop their activities as a consequence of the pandemic and will probably be the last to restart, making them one of the most affected categories. Thus, a Law for Cultural Emergency (Lei Aldir Blanc) was finally approved by Congress allowing the use of resources from the Federal Cultural Fund (R$3 billion) to provide emergency aid for three months to help compensate for the loss of revenue and to provide tax exemption for up to six months for the cultural industry and creative businesses.
Guidelines for implementation of cultural projects during the COVID-19 pandemic have now been revisited. Projects should be well documented and producers should provide evidence for every action taken, in particular for projects financed by the Law for Stimulating Culture (Lei Roanet). Three measures were designed to alleviate the pandemic's impact and guide the execution of projects:
1. Projects will be allowed to use up to 20 per cent of the estimated capital
2. The project can now be modified at any time (previously, there was a limit)
3. Project evaluation will be more flexible in the form and use of resources.
Furthermore, special measures were adopted related to the cancellation of services and events in the areas of tourism and culture during the pandemic. The measures cover cinemas, theatres, digital platforms, artists and all professionals contracted to work in cultural events and shows. Those affected by the lock-down who were unable to perform, will have up to one year to provide the services already contracted.
For the State of São Paulo, cultural and creative industries account for 4 per cent of GDP. This year, the loss in the state caused by COVID-19 is estimated at R$34.5 billion and over 650 thousand people have been left with no revenue. A credit line of R$500 million for SMEs and R$150 million for microcredit was offered with special conditions for micro, small and medium business in the cultural and creative sectors. In addition, Festival #CulturaemCasa is a platform launched by the Secretary of Culture and Creative Economy of São Paulo to stimulate social distancing while improving the access to virtual cultural contents from public cultural institutions. Through the platform the public can visit shows, concerts, museums, talks, conferences, read books, see films, watch theatre and plays. There are many different options for a range of ages and interests, and content is freely available and updated daily. This streaming platform was successful in reaching 850 thousand views in two months from 107 countries. All cultural content will remain available for the extent of the COVID-19 lock-down.
The Secretary for Culture and Creative Economy of Brasilia formalized a financing scheme of R$750,000 to assist local artists and cultural creative professionals affected by the cancellation of festivals and cultural shows. The scheme provides three differentiated credit lines for micro business, self-employed artists, as well as loans and investments to support cultural and creative SMEs. The Secretary of Culture and Creative Economy in the State of Rio de Janeiro launched an official bid for online cultural production projects. #culturapresente will receive R$3.7 million from the State Fund for Culture. It will cover music, literature, visual arts, audiovisual, dance, theatre, circus, fashion, museums, typical cultural food and new cultural popular expressions. Another project "Story-telling by phone" called volunteers to contact elderly and people who live alone to tell stories, as a way to minimize the feeling of solitude. This allows poets, musicians and story-tellers to be engaged by offering hope and solidarity to lonely people.
Cultural experiences in the digital age
Creative initiatives by artists and institutions have also emerged, and some are likely to remain post COVID-19. Two strong trends from these initiatives have been solidarity and live streaming media. These two trends may end up dominating culture in the "new normal" – the combination of live streaming and solidarity has already resulted in the "Lives Solidarias". In Brazil, more than 120 shows online raised R$17.6 million in donations to fight COVID-19 in poor communities. The mobilization of artists brought about innovation and is a way to engage celebrities and individuals in social causes.
Livestreaming concerts like #tamojunto became the Saturday night fever during the pandemic. Top Brazilian singers (particularly country music singers), are performing at home, attracting a huge virtual audience and millions of 'likes' on YouTube and Instagram. Among the top 10 most attended live concerts worldwide, seven are from Brazilian artists. Marilia Mendonça, who received 3,31 million 'likes', was ranked number one globally, followed by Jorge & Mateus with 3,24 million. This is partially explained by the fact that 70 per cent of the music consumed in Brazil is locally produced. Moreover, the country ranks thrid among the major producers of creative digital content and as consumers of digital services.
During confinement, online festivals like Festival EuFicoEmCasa are bringing entertainment to people through social networks. As shows and concerts have been cancelled, musicians and visual artists are working virtually to provide entertainment and expand their audience and network via Instagram and YouTube. The first festival gathered 78 artists, providing over 40 hours of music during the first weekend at home. Thanks to its success, the same format is being used for festivals which now take place every weekend.
In summary, after more than 100 days of social distancing, the cultural sector and creative industries without day-to-day activity are re-inventing themselves in their struggle for survival. Paradoxically, online cultural consumption and creative production are escalating. Music is leading innovative models with live concerts but theatre companies are also producing plays for web performances with no public audience. Drive-in cinemas are back. Virtual short-film festivals are attracting newcomers. E-books and a new generation of smart video games are in high demand. Auctions of visual and street art are attracting culture lovers, and TV audiences have increased with re-runs of older broadcasts and small format productions.
Web channels, podcasts, live streaming, film series, conscious donations, hybrid collaborative creative productions, crowd funding and virtual public are emerging alternatives. Certainly, there are more questions than answers. As live streamers are using social platforms that were designed to be ephemera, will live cultural experiences survive? How do we ensure that online cultural productions will resist the continuous search for novelty? If a social platform closes, will its whole cultural content disappear? Famous artists are finding big sponsors but a great majority of artists are offering their services for free or small fees. How do we ensure that artists and cultural institutions will be able to survive in the long-run?
More than ever, creativity is needed to optimize digitalization and find feasible monetization and sustainable solutions. The present circumstances are a challenge and the future is uncertain but art and culture will always find its way in contemporary society.
Trump Moves to Pull US out of WHO: A Devastating Blow to Global Health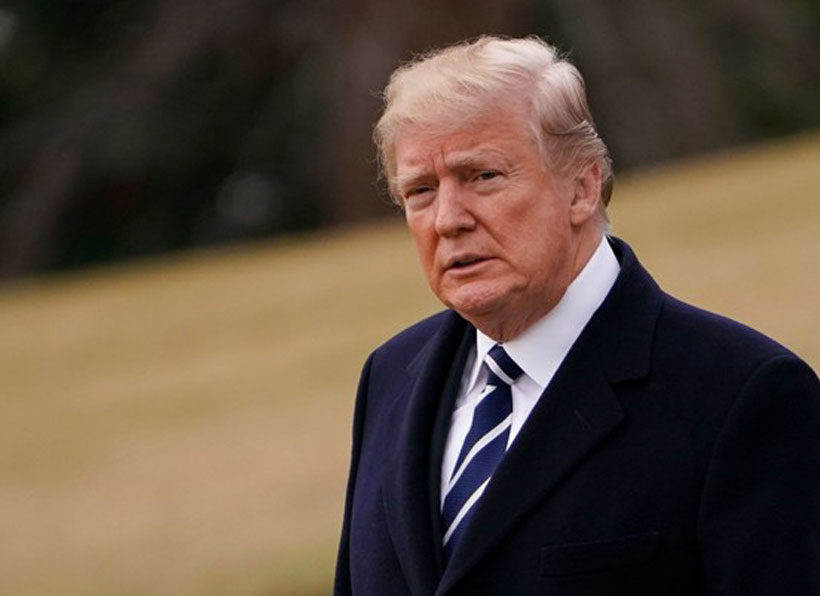 The US has officially notified the World Health Organization it will withdraw from one of the UN's agencies owing to its close ties with China and a sluggish response to the current COVID-19 pandemic. Experts from around the world warn that the move will hamper the universal struggle against the COVID-19 and sap the US of global influence. In the same vein, the move was praised by conservatives who had defendant WHO of harboring pro-China bias and contended that WHO was not a fruitful use of funds.
The WHO is the leading international body with a decree to support global public health. Since the establishment, the WHO implemented various projects to prevent, control, and treat many grave diseases like Ebola, Measles, HIV, AIDS, Malaria, and the current COVID-19. Since Trump administrations came into power, the US has withdrawn from the UN Human Rights Council, UN cultural agency UNESCO, and the global climate accord and now the WHO.
The US is the single largest contributor to the WHO, provided more than $400 million in 2019. The question is, after the US halt funding to the WHO, what will the consequences be? Moreover, will China or the EU will fill the vacuum? The EU, by all means, convinced President Trump to take back the verdict to reinstate funding to the body for effectual effort against the global plague. Meanwhile, President Trump says he will continue to fund global health through its health agencies and aid groups as a substitute for the WHO. In fact, the US administration might be observing for replacements to fund global health organizations, and it stated that the US States Department is circulating a proposal for $2.5 billion to fund overseas health agencies to fight, control and treat pandemics.
Throughout WHO's 72 years of history, the US has been the leading player and the biggest sponsor. Owing to the WHO funding cycle, the US contributed approximately $892 million more than twice as much as other states. Consequently, such vast sponsorship and closer affiliation with the WHO put the US at the center of the world's most significant public's well-being considerate state. The US has a large number of medical doctors, scientists, medicinal drug developers, epidemiologists, and other related people who are working day and night to fight against pandemic and come up with updated countermeasures. Consequently, US divergence from WHO means the exclusion of all endowed staff, and more than the money, the world will lose unity and collaboration as well, which will undoubtedly damage the WHO by all means.
When it is come to funding, for the 2016-2107 period, the US generously invested more than US $945.5 million, in which 76% came from volunteer funding. The main areas where the US invested, polio, HIV hepatitis, tuberculosis, emergency operation, vaccine-preventable diseases, as well as access to health and other management. The graph below shows that the US is the most significant contributor in terms of both assessed and volunteer contributions.
Source: World Health Organization
Unlike the assessed contribution, assessed dollars or payment means, regular payment to the WHO, which is directly going to the WHO treasure and are consumed at the agency's decision. The volunteer contribution is the contribution of some states to fight and control specific issues; the volunteer funds are given for exact use. If combined, the US is spending more than any other country; it is estimated that between 2018-2019 the US voluntarily spent almost $165 million for the eradication of polio worldwide.
Henceforward halting funds to the WHO will affect the efficiency of the organization, and it is clear that the organization may not be able to come up with updated countermeasures for any new plague. However, it is worthy of keeping in mind that the US cannot sever the relation by snapping the fingers; under US law, the country must give a year's warning, and necessity meets the monetary responsibility, which means nothing would change until mid-2021.
Leaving A Power Vacuum Behind
What has changed in the last two decades, the world has never experienced previously, the political, social, economics, and every aspect of life is changing. The power is shifting, and the world order is gradually declining, the influential states are swaying the rest of the states by different means. Meanwhile, the shape of the world is changing, and every state is trying to adjust itselfso as to survive. In the intervening time, this year brought numerous challenges to almost everyone as well; thousands of people died due to the current pandemic, millions are suffered, and the waves continue.
As the world failed to fight the pandemic, the US moving away from one of the top organizations the WHO, leaving a power vacuum behind. China, on the other hand, is trying to fill the gap, in current harsh circumstances, the WHO need funds to fight the pandemic. An estimate shows that China's WHO contributions have grown by almost 52% since 2015 to roughly $86 million. In the same vein, volunteer contribution rose from $8.7 million in 2014 to $10.2 million in 2019.
For the time being, when the Trump administration halted funding to the WHO, Beijing pledged an additional $30 million to cover the necessity, in the same vein President Xi in May announced that Beijing would donate $2 billion to rheostat the pandemic, which high spot that Beijing is equipped to fill in the US's position and raise the subsidy. If this happened, the WHO would become a battleground for the two superpowers; the US will move away, and China ought to effort to become the most crucial part of the WHO in terms of funding and active participation.
Covid-19 And The Self-Sacrifice Of Nurses And First Responders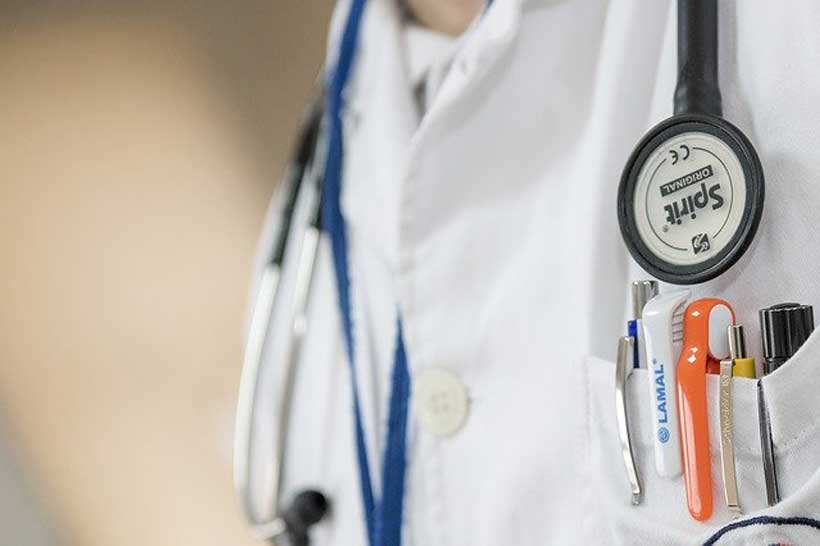 A civilized society enjoys an element of courtesy in its social interactions, although this courtesy can now mean a measure of self-sacrifice. If such altruistic behavior is a characteristic of humans (and other social creatures in the animal kingdom) it holds us in awe, as at present during the covid-19 epidemic when first responders and hospital staff are taking the chances and sometimes paying the ultimate price.
How many are contracting the coronavirus because of their duty? How many are dying? How many are having to sacrifice personal contact with their loved ones to ensure their safety?
As can be expected, many have lost their lives. In Los Angeles County for example, nearly 4,300 healthcare workers and first responders had tested positive for the virus and 26 had died by mid-May. The Centers for Disease Control (CDC) has some incomplete but more up to date figures. They report 96,882 cases and 515 deaths as of July 10, 2020 for healthcare personnel — death status was only available for 66 percent (63,929) of the cases. If the death rate is lower than for the general population, it is an indicator of their alertness to the illness and of accessing proper care promptly. Some of their stories are tragic:
Celia Yap-Banago died after caring for a Covid-19 patient at Research Medical Center in Kansas City, Mo., a week before she was due to retire. She was a nurse for 40 years, and at age 69, a mother figure for the nurses around her, finding it necessary thus to raise concerns about the lack of protective equipment. There are of course many, many others who have lost their lives. Moreover, the disaster for health workers is not confined to the US.
In Swansea, UK, Liz Spooner, who had worked at Singleton Hospital for 41 years also passed away, a victim of the virus. She was a valued, experienced member of the coronary care unit. In the UK, over a hundred employees of the NHS (national health service) have lost their lives.
Back in the US, National Nurses United felt obliged to write (July 1, 2020) to the House Select Subcommittee on the Coronavirus report on a critical shortage of personal protective equipment (PPE) in hospitals across the country. A 100,000-plus nurses and healthcare workers have become sick as a result and 950 have died including 144 registered nurses.
Due to a shortage of single-use N95 respirators, the nurses offer a better alternative. They recommend reusable respirators like Powered Air-Purifying Respirators (PAPRs) and also elastomeric respirators like the P100 which provide better protection. They call for an increase in the production and distribution of PAPR and P100 respirators to protect both nurses and the public.
What is appalling is that a survey of the nurses conducted by them showed that 85 percent of nurses are being asked to reuse single-use PPE putting them at risk of exposure if the outside of the equipment comes in contact with them or their clothing. All of this is due to a shortage leaving no other alternative.
The largest and wealthiest hospital system in America is HCA (Hospital Corporation of America). Its stock is quoted on the New York Stock Exchange. During this crisis instead of equipping nurses to perform their tasks in safety, HCA is forcing them to reuse their single-use N95 masks. In non-covid 19 units, nurses are only provided surgical masks, and as could have been foreseen, covid 19 outbreaks have occurred among these unprotected care givers. HCA claims, however, that it has an adequate supply chain catering to the PPE requirements of their staff.
Trump's moribund Occupational Safety and Health Administration (OSHA) needs a wake-up call. Shouldn't congress be holding their feet to the fire?