Netanyahu, Putin meet to discuss Syria security
Welcome to the Greater Caspian Brief, where you will find the most important things you need to know about diplomacy, intelligence, military and economy of the Caspian 5, Central Asia and Caucasus. We appreciate ideas, reports, news and interesting articles. Send along to Caspian[at]moderndiplomacy.eu or on Twitter: @DGiannakopoulos
DIPLOMACY
Israeli Prime Minister Benjamin Netanyahu said in a meeting with Russian President Vladimir Putin on Thursday that he wants to "strengthen the security coordination between us so as to avoid mishaps, misunderstandings and unnecessary confrontations." Israel and Russia established a mechanism meant to coordinate between their air forces in Syria after Russia began carrying out airstrikes to help Syrian President Bashar Assad who has said his forces are battling Islamic militants and other "terrorists." Assad's government often refers to all opposition fighters as terrorists.
Israel is widely thought to have carried out a number of airstrikes that have targeted advanced weapons systems believed to be destined for the Lebanese Shiite Hezbollah militant group. Israel has also responded to fire into its territory emanating from Syria.
Obama meets with Arab nation leaders on security in Persian Gulf
President Barack Obama met Thursday with top officials from six Arab nations to discuss regional security issues in the Persian Gulf including the fight against the Islamic State militant group.The White House has said the summit meeting will include three sessions. One is aimed at fostering regional stability and another at counterterrorism efforts including efforts to defeat al-Qaida and Islamic State militants. A third session will focus on Iran, which Saudi Arabia and other Gulf states see as a destabilizing rival in the region.
The Gulf states are deeply skeptical of Obama's willingness to negotiate with Iran, and fear that last year's nuclear deal with the Islamic Republic will lead to a rebalancing of regional stances at their expense. Disputes over Iran were a major part of Obama's talks with Saudi King Salman on Wednesday.
President Zuma will lead state visit to Iran
The Presidency says the visit will serve to cement the strong fraternal relations between the two countries, which originated during the apartheid era when Iran "refused to oil the apartheid machinery and cut ties with apartheid South Africa". Mr Zuma will be accompanied by various cabinet ministers and a high-level business delegation. In 1994' with the advent of freedom and democracy in South Africa' Iran lifted all sanctions and the two countries re-established diplomatic ties. Since then' the two countries have enjoyed mutually beneficial' fraternal and strategic relations.
"The state visit of the president to Iran is an important structural catalyst in elevating bilateral and economic relations into a substantive strategic partnership and serves as evidence of the friendly relations between South Africa and the Islamic Republic of Iran, based on mutual respect'" said Presidency spokesman Bongani Majola.
Russia's multifaceted ties with Pakistan
Russian President Vladimir Putin has said that his country has been actively developing multifaceted relations with Pakistan, particularly in the fields of trade and counter-terrorism. He made these remarks in a meeting with Pakistan's Ambassador in Russia Qazi Khalilullah, who presented his letter of credence to the Russian President in Moscow. The Russian President also expressed satisfaction at the level of cooperation between the two countries in the United Nations, which was based on a shared commitment to international law and convergence of positions on many key global and regional issues.
Russia Urges Renewed Armenian-Azeri Peace Talks
Russia urged the parties to the Nagorno-Karabakh conflict to "reduce military risks" and resume peace talks as Russian Foreign Minister Sergey Lavrov headed to Yerevan on Thursday.
Lavrov will meet with President Serzh Sarkisian and Foreign Minister Edward Nalbandian on Friday more than two weeks after Moscow helped to stop the worst fighting around Karabakh since 1994. Russian Prime Minister Dmitry Medvedev sought to cement the shaky ceasefire when he visited Yerevan and Baku in the following days. Lavrov also met with Azerbaijani leaders in Baku in early April.
The Russian Foreign Ministry spokeswoman, Maria Zakharova, said both sides should now "show restraint" and strive for the "restoration of stability" in the conflict zone. "We strongly believe that the parties need to resume the negotiation process aimed at achieving a lasting and peaceful settlement," the RIA Novosti news agency quoted her as saying. They should also step up efforts to "lower military risks," she added.
UN Secretary General's visit to Armenia postponed
UN Secretary-General Ban Ki-moon's visit to the South Caucasus, including Armenia has been postponed, the Organization's office in Armenia said."The Secretary-General has a keen interest in the South Caucasus region so his visit will be rescheduled," Officer-in-Charge at UN Department of Public Information Armineh Haladjian said. It was earlier reported that Ban would arrive in Armenia on April 25 as part of his official visit to the South Caucasus countries.
INTELLIGENCE
Russia increased submarine patrols by 50 per cent around North Atlantic, raising NATO tensions
Russian attack submarines, the most in two decades, are prowling the coastlines of Scandinavia and Scotland, the Mediterranean Sea and the North Atlantic in what Western military officials say is a significantly increased presence aimed at contesting U.S. and NATO undersea dominance. Adm. Mark Ferguson, the U.S. Navy's top commander in Europe, said last fall that the intensity of Russian submarine patrols had risen by almost 50 per cent over the past year, citing public remarks by the Russian navy chief, Adm. Victor Chirkov. Analysts say that tempo has not changed since then.
Independent U.S. military analysts see the increased Russian submarine patrols as a legitimate challenge to the United States and NATO. Even short of tensions, there is the possibility of accidents and miscalculations. U.S. naval officials say that in the short term, the growing number of Russian submarines, with their ability to shadow Western vessels and European coastlines, will require more ships, planes and subs to monitor them.
Tajik Commander among 75 ISIL Members Killed in Deir Ezzur
75 ISIL members were killed and many more were wounded after a column of the terrorists found themselves in an ambush operation of the government forces in Deir Ezzur province. A field source said that a Syrian army unit, in cooperation with the engineering units, ambushed against the ISIL in a street in al-Sina'ah neighborhood in Deir Ezzur city and surprised them with landmines and bombs traps in the street. At least 75 Takfiri terrorists were killed and tens of others wounded, including foreign militants, in the bomb blasts, according to the source.
The source added that a senior ISIL commander who had jointed the terrorist group from Tajikistan was also among the dead.
MILITARY
NATO Must Stop Expansion in Eastern Europe if Seeks Dialogue With Moscow
"If NATO really wants to resume the dialogue on arms control, on strengthening Europe's stability and security on the basis of those developments, which for a long enough period served as the basis for maintaining stability in Europe, they should stop the process of strengthening its military presence along our borders. All [forces] that were sent to and has been rotating along our borders must be returned to the place of permanent deployment," Russian Permanent Envoy to NATO Alexander Grushko told the Rossiya-24 television channel. According to the envoy, such moves would open a window of opportunity for a dialogue on the issues that the Alliance is interested in.
U.S. Concerned By Reports of Increased Russian Military Presence In Syria
The United States has expressed concern about reports that Russia is moving more military materiel into Syria. "We think it would be negative for Russia to move additional military equipment or personnel into Syria," Ben Rhodes, deputy national security adviser to President Barack Obama, said on April 21. "We believe that our efforts are best focused on supporting the diplomatic process."
Azerbaijan, Argentina explore ways of military cooperation
Azerbaijan and Argentina have explored ways of developing the political and military cooperation as Azerbaijan`s charge d`affaires to the country Rashad Aslanov met with Argentinian minister of defense Julio Martinez, Azertac reports. Aslanov informed the minister about the history, economic development and international relations of Azerbaijan. He also highlighted the current situation of Argentina-Azerbaijan ties, as well as opportunities for further strengthening of the cooperation. He stressed the importance of cooperation between the ministries of defense and defense industry of the two countries.
6 Russian military helicopters delivered to Azerbaijan in 2015
Helicopter design and manufacturing company Russian Helicopters delivered as many as 212 aircraft to various customers in 2015; Azerbaijan received six Mi-17V-1 military helicopters, Kommersant reports. According to the newspaper, at least 23 units of Mi-17V-5 were supplied to and six Ka-31 helicopters were modernized for India. Other vehicles were shipped to South Korea, Algeria, Iraq, Peru, Bangladesh, Sri Lanka and elsewhere.
ECONOMY
Kazakhstan records drop in energy consumption
The electricity consumption in Kazakhstan has dropped to the minimum level over the last five years, Energyprom.kz analytical service said. The electricity consumption in Kazakhstan has decreased by 2.2 percent in the first three months of 2016 as compared to the same period in 2015 and stood at 24.4 billion kilowatt hours. The decrease in electricity consumption is due to the negative dynamics in the industrial production which accounts for over 67 percent of the energy consumption.
Turkmenistan eager to offer reliable energy supplies to world markets
Turkmenistan stands for broad international cooperation in defining ways for reliable energy transportation to international markets, the Strategic Planning and Economic Development Institute of Turkmenistan said in its report released on April 20. Turkmenistan is one of the richest countries with natural gas reserves in the world. In accordance with BP's statistics, recoverable reserves of the country amount to 17.5 trillion cubic meters of natural gas or 10 percent of the world's total reserves which makes Turkmenistan fourth richest country with natural gas in the world after Iran, Russia and Qatar.
Key elements of the energy strategy that Turkmenistan realizes are the growth of production and export of natural gas, as well as diversification of supply routes to the world's largest markets. An effective step towards building a global partnership began with commissioning of the Trans-Asian gas pipeline (Turkmenistan-China) in December 2009. Currently, the construction of Turkmenistan-Afghanistan-Pakistan-India transnational gas pipeline is underway.
Kashagan oil project to be launched in June 2017
Kazakhstan's oil Kashagan project will likely be launched in June 2017, Wang Zhongcai, the first vice president of China National Petroleum Corp, told reporters on Thursday at an energy conference in Moscow. Late last year, the Kazakhstan economy ministry said it planned to start commercial oil production at the Caspian offshore oil field in December 2016. After huge delays and cost overrruns, Kashagan finally launched output in September 2013 but halted production a few weeks later after gas leaks were detected in its pipelines.
Russian Economic Ministry Expects Annual Oil Price of $40
The Russian Ministry of Economic Development's basic macroeconomic prognosis forecasts an average annual oil price of $40, while the conservative version suggests prices as low as $25 per barrel, Russian Prime Minister Dmitry Medvedev said Thursday. Prime Minister Dmitry Medvedev also added that Russian economic growth will stand at around zero in 2016, but will increase to around one to two percent in 2017-2019. "In the basic version [of the government's macroeconomic forecast], GDP growth this year will remain at around zero or be slightly negative. A slight growth of one to two percent is expected in 2017-2019," Medvedev added.
China-Eurasia Council condemns aggression of Azerbaijan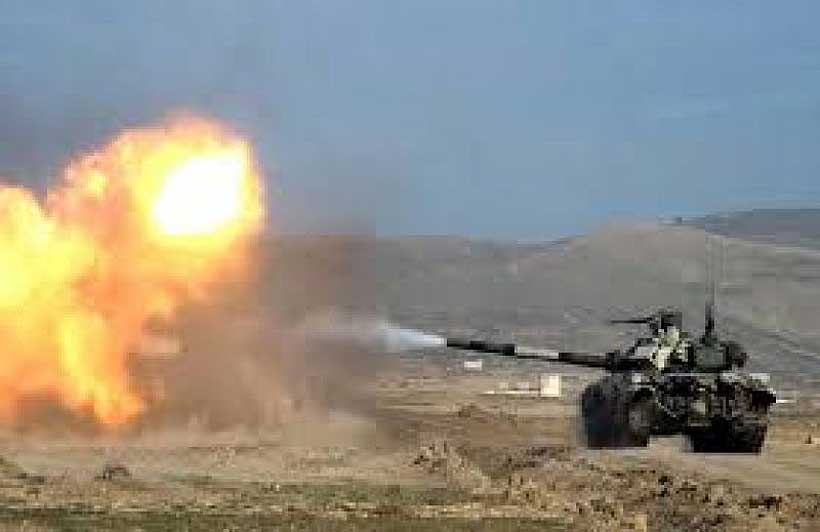 China-Eurasia Council for Political and Strategic Research strongly condemns Azerbaijani aggression which Baku started on July 12, 2020. Azerbaijani Ministry of Defense is a threat for the entire World as it is speaking about its aims to strike Metsamor Nuclear Plant, which is located in Armenia. Baku must understand that this is a crime against humanity, and it is equal to nuclear strike.The destruction of Metsamor Nuclear plant will be a disaster not only for Armenia, but also for Iran, Georgia and Azerbaijan, it will harm World's environment and stand a real problem for several generations of the World. It is worth mentioning, that this time Baku attacked the Northern borders of Armenia, which are sovereign territory of the Republic of Armenia according to International law. Azerbaijan violated the principle of territorial integrity of a sovereign state, which is one of the important pillars of International law.
China-Eurasia Council for Political and Strategic Research condemns Azerbaijan for using force against civilian population of Armenia and calls for peaceful negotiations. Baku must show solidarity and join global ceasefire initiated by the UN secretary general Antonio Guterres and must not try to escalate the situation on the border to deflect public attention from the situation concerning the outbreak of Covid-19 in Azerbaijan. We call official Baku to take care of Azerbaijani people in the hard times of Coronavirus and not send its soldiers to real death. Being multinational Council, for us It's terrible to hear about lossfrom both sides and we express our sincere condolences. Hopefully peace will come to South Caucasus, which is an important crossroad in Eurasian mainland and it can stand a very important link for Belt and Road Initiative, if all problems solved in a peaceful way.
Condemnation Of Armenian Aggression By Friends Of Azerbaijan (FoA)
Friends of Azerbaijan (FoA) strongly condemns the coward act of Armenians aggression in the Tovuz district of Azerbaijan that is a sheer violation of international borders and law. The act is an attempt of Armenia to drive global attention from the peaceful dialogue and negotiation process on Nagorno Karabakh.
In an online meeting of the delegates of the Friends of Azerbaijan (FoA), a joint declaration of condemnation has been issued by the honorable members of Friends of Azerbaijan (FoA).
According to this declaration, Armenian aggression can jeopardize the whole South Caucasus region. The incident on July 12, 2020, is being considered as a direct attack on Azerbaijan and the repercussions of this incident can result in massive catastrophe in the entire region.

The delegates of Friends of Azerbaijan (FoA) stressed the global powers to come forward and take serious action on Armenian intervention by violating the international border of Azerbaijan. The act of Armenia is an open challenge to the sovereignty of Azerbaijan.
Malik Ayub Sumbal founder of Friends of Azerbaijan (FoA) termed that Armenia is losing its legal and moral position on Nagorno Karabakh and there is mounting pressure on Armenia by the international community for the peaceful solution of Nagorno Karabakh according to the UN Resolutions. At this time to get rid of such kind of diplomatic moves, Armenia has launched another major front in Tovuz.
When the whole world is busy against the Covid19 Armenian Prime Minister has chosen a very dangerous path that can take the whole region into war and bloodshed.
Friends of Azerbijan (FoA) is firmly standing with shoulder by shoulder to the people of Azerbaijan and martyr's families at this hour.
Kyrgyz Republic to Enhance Quality of Education with World Bank Financing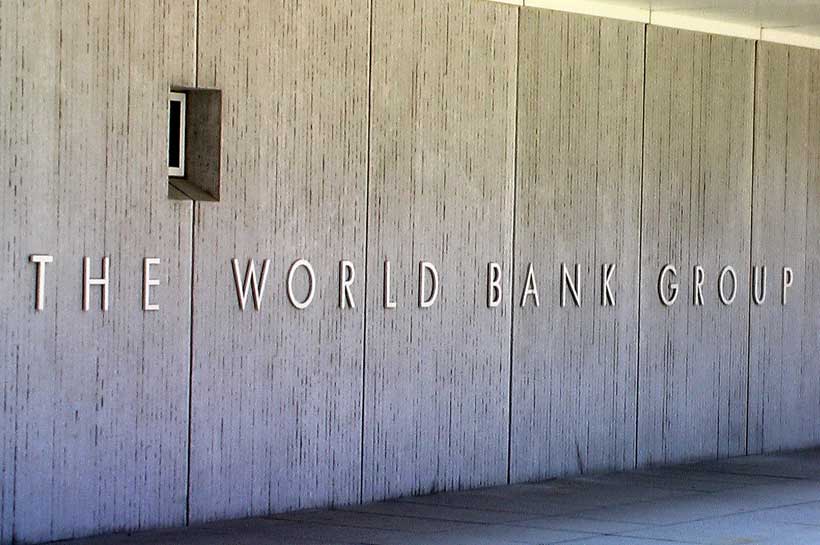 The Kyrgyz Republic will receive World Bank financing for the Learning for the Future Project in the amount of $50 million, on highly concessional terms. $25 million is allocated in the form of a grant, which requires no repayment, while the other $25 million is credit with a 0.75% interest rate, with repayments eased over 38 years, and a six-year grace period.
"The Learning for the Future Project aims to help raise the Kyrgyz Republic's human capital through enhancing school readiness and teacher effectiveness," says Bolormaa Amgaabazar, World Bank Country Manager for the Kyrgyz Republic. "The project puts special emphasis on distance and online learning, increasing digital literacy and building teacher capacity for best teaching-learning practice. Such support will help the country's education system better respond to learning from home during the current school closures and recovery period from the COVID-19 pandemic. In the long run, this approach will help better prepare children for learning and adapting to a fast-changing future economy."
The project has four main areas of support: expanding school readiness for underserved children; increasing effectiveness in teaching practice; enhancing technology-enabled support for learning; and enhancing measurement of learning. In the coming five years, the project will specifically help:
Establish 500 fully equipped community-based kindergartens in rehabilitated premises, thus enabling a successful transition to school for 20,000 children aged 3-5 years, in poor communities countrywide;
Build teacher competencies for more effective teaching of reading, mathematics and sciences in primary and secondary schools, through training in effective pedagogy and assessment, provision of digital learning content, resources and materials in 1,200 schools (53 percent of the total number of schools in the country);
Provide digital literacy training for 36,000 teachers to enhance their capacities to use digital technologies for professional development and effective teaching;
Equip 1,200 schools with an IT platform to support technology-enabled teaching and learning. The Republican Institute of In-Service Teacher Training will assist in developing digital content for teaching and learning;
Introduce a new criteria-based assessment instrument and methodology, develop and introduce standardized tests aligned with new learning standards, conduct the National Learning Assessment in 2023 for grades 4 and 8, and participate in the Program for International Student Assessment (PISA) 2024.
The project will be implemented by the Ministry of Education and Science of the Kyrgyz Republic during 2020-2025, using its existing institutional structures and in compliance with relevant World Bank procedures and standards.
The project supports the World Bank's 2019-2022 Country Partnership Framework for the Kyrgyz Republic and is closely aligned with the National Education Sector Strategy-2040 of the Ministry of Education and Science, which is now under development. The project was approved by the World Bank's Board of Executive Directors on March 31, 2020 and was ratified by the Parliament of the Kyrgyz Republic on June 11, 2020.