Netanyahu, Putin meet to discuss Syria security
Welcome to the Greater Caspian Brief, where you will find the most important things you need to know about diplomacy, intelligence, military and economy of the Caspian 5, Central Asia and Caucasus. We appreciate ideas, reports, news and interesting articles. Send along to Caspian[at]moderndiplomacy.eu or on Twitter: @DGiannakopoulos
DIPLOMACY
Israeli Prime Minister Benjamin Netanyahu said in a meeting with Russian President Vladimir Putin on Thursday that he wants to "strengthen the security coordination between us so as to avoid mishaps, misunderstandings and unnecessary confrontations." Israel and Russia established a mechanism meant to coordinate between their air forces in Syria after Russia began carrying out airstrikes to help Syrian President Bashar Assad who has said his forces are battling Islamic militants and other "terrorists." Assad's government often refers to all opposition fighters as terrorists.
Israel is widely thought to have carried out a number of airstrikes that have targeted advanced weapons systems believed to be destined for the Lebanese Shiite Hezbollah militant group. Israel has also responded to fire into its territory emanating from Syria.
Obama meets with Arab nation leaders on security in Persian Gulf
President Barack Obama met Thursday with top officials from six Arab nations to discuss regional security issues in the Persian Gulf including the fight against the Islamic State militant group.The White House has said the summit meeting will include three sessions. One is aimed at fostering regional stability and another at counterterrorism efforts including efforts to defeat al-Qaida and Islamic State militants. A third session will focus on Iran, which Saudi Arabia and other Gulf states see as a destabilizing rival in the region.
The Gulf states are deeply skeptical of Obama's willingness to negotiate with Iran, and fear that last year's nuclear deal with the Islamic Republic will lead to a rebalancing of regional stances at their expense. Disputes over Iran were a major part of Obama's talks with Saudi King Salman on Wednesday.
President Zuma will lead state visit to Iran
The Presidency says the visit will serve to cement the strong fraternal relations between the two countries, which originated during the apartheid era when Iran "refused to oil the apartheid machinery and cut ties with apartheid South Africa". Mr Zuma will be accompanied by various cabinet ministers and a high-level business delegation. In 1994' with the advent of freedom and democracy in South Africa' Iran lifted all sanctions and the two countries re-established diplomatic ties. Since then' the two countries have enjoyed mutually beneficial' fraternal and strategic relations.
"The state visit of the president to Iran is an important structural catalyst in elevating bilateral and economic relations into a substantive strategic partnership and serves as evidence of the friendly relations between South Africa and the Islamic Republic of Iran, based on mutual respect'" said Presidency spokesman Bongani Majola.
Russia's multifaceted ties with Pakistan
Russian President Vladimir Putin has said that his country has been actively developing multifaceted relations with Pakistan, particularly in the fields of trade and counter-terrorism. He made these remarks in a meeting with Pakistan's Ambassador in Russia Qazi Khalilullah, who presented his letter of credence to the Russian President in Moscow. The Russian President also expressed satisfaction at the level of cooperation between the two countries in the United Nations, which was based on a shared commitment to international law and convergence of positions on many key global and regional issues.
Russia Urges Renewed Armenian-Azeri Peace Talks
Russia urged the parties to the Nagorno-Karabakh conflict to "reduce military risks" and resume peace talks as Russian Foreign Minister Sergey Lavrov headed to Yerevan on Thursday.
Lavrov will meet with President Serzh Sarkisian and Foreign Minister Edward Nalbandian on Friday more than two weeks after Moscow helped to stop the worst fighting around Karabakh since 1994. Russian Prime Minister Dmitry Medvedev sought to cement the shaky ceasefire when he visited Yerevan and Baku in the following days. Lavrov also met with Azerbaijani leaders in Baku in early April.
The Russian Foreign Ministry spokeswoman, Maria Zakharova, said both sides should now "show restraint" and strive for the "restoration of stability" in the conflict zone. "We strongly believe that the parties need to resume the negotiation process aimed at achieving a lasting and peaceful settlement," the RIA Novosti news agency quoted her as saying. They should also step up efforts to "lower military risks," she added.
UN Secretary General's visit to Armenia postponed
UN Secretary-General Ban Ki-moon's visit to the South Caucasus, including Armenia has been postponed, the Organization's office in Armenia said."The Secretary-General has a keen interest in the South Caucasus region so his visit will be rescheduled," Officer-in-Charge at UN Department of Public Information Armineh Haladjian said. It was earlier reported that Ban would arrive in Armenia on April 25 as part of his official visit to the South Caucasus countries.
INTELLIGENCE
Russia increased submarine patrols by 50 per cent around North Atlantic, raising NATO tensions
Russian attack submarines, the most in two decades, are prowling the coastlines of Scandinavia and Scotland, the Mediterranean Sea and the North Atlantic in what Western military officials say is a significantly increased presence aimed at contesting U.S. and NATO undersea dominance. Adm. Mark Ferguson, the U.S. Navy's top commander in Europe, said last fall that the intensity of Russian submarine patrols had risen by almost 50 per cent over the past year, citing public remarks by the Russian navy chief, Adm. Victor Chirkov. Analysts say that tempo has not changed since then.
Independent U.S. military analysts see the increased Russian submarine patrols as a legitimate challenge to the United States and NATO. Even short of tensions, there is the possibility of accidents and miscalculations. U.S. naval officials say that in the short term, the growing number of Russian submarines, with their ability to shadow Western vessels and European coastlines, will require more ships, planes and subs to monitor them.
Tajik Commander among 75 ISIL Members Killed in Deir Ezzur
75 ISIL members were killed and many more were wounded after a column of the terrorists found themselves in an ambush operation of the government forces in Deir Ezzur province. A field source said that a Syrian army unit, in cooperation with the engineering units, ambushed against the ISIL in a street in al-Sina'ah neighborhood in Deir Ezzur city and surprised them with landmines and bombs traps in the street. At least 75 Takfiri terrorists were killed and tens of others wounded, including foreign militants, in the bomb blasts, according to the source.
The source added that a senior ISIL commander who had jointed the terrorist group from Tajikistan was also among the dead.
MILITARY
NATO Must Stop Expansion in Eastern Europe if Seeks Dialogue With Moscow
"If NATO really wants to resume the dialogue on arms control, on strengthening Europe's stability and security on the basis of those developments, which for a long enough period served as the basis for maintaining stability in Europe, they should stop the process of strengthening its military presence along our borders. All [forces] that were sent to and has been rotating along our borders must be returned to the place of permanent deployment," Russian Permanent Envoy to NATO Alexander Grushko told the Rossiya-24 television channel. According to the envoy, such moves would open a window of opportunity for a dialogue on the issues that the Alliance is interested in.
U.S. Concerned By Reports of Increased Russian Military Presence In Syria
The United States has expressed concern about reports that Russia is moving more military materiel into Syria. "We think it would be negative for Russia to move additional military equipment or personnel into Syria," Ben Rhodes, deputy national security adviser to President Barack Obama, said on April 21. "We believe that our efforts are best focused on supporting the diplomatic process."
Azerbaijan, Argentina explore ways of military cooperation
Azerbaijan and Argentina have explored ways of developing the political and military cooperation as Azerbaijan`s charge d`affaires to the country Rashad Aslanov met with Argentinian minister of defense Julio Martinez, Azertac reports. Aslanov informed the minister about the history, economic development and international relations of Azerbaijan. He also highlighted the current situation of Argentina-Azerbaijan ties, as well as opportunities for further strengthening of the cooperation. He stressed the importance of cooperation between the ministries of defense and defense industry of the two countries.
6 Russian military helicopters delivered to Azerbaijan in 2015
Helicopter design and manufacturing company Russian Helicopters delivered as many as 212 aircraft to various customers in 2015; Azerbaijan received six Mi-17V-1 military helicopters, Kommersant reports. According to the newspaper, at least 23 units of Mi-17V-5 were supplied to and six Ka-31 helicopters were modernized for India. Other vehicles were shipped to South Korea, Algeria, Iraq, Peru, Bangladesh, Sri Lanka and elsewhere.
ECONOMY
Kazakhstan records drop in energy consumption
The electricity consumption in Kazakhstan has dropped to the minimum level over the last five years, Energyprom.kz analytical service said. The electricity consumption in Kazakhstan has decreased by 2.2 percent in the first three months of 2016 as compared to the same period in 2015 and stood at 24.4 billion kilowatt hours. The decrease in electricity consumption is due to the negative dynamics in the industrial production which accounts for over 67 percent of the energy consumption.
Turkmenistan eager to offer reliable energy supplies to world markets
Turkmenistan stands for broad international cooperation in defining ways for reliable energy transportation to international markets, the Strategic Planning and Economic Development Institute of Turkmenistan said in its report released on April 20. Turkmenistan is one of the richest countries with natural gas reserves in the world. In accordance with BP's statistics, recoverable reserves of the country amount to 17.5 trillion cubic meters of natural gas or 10 percent of the world's total reserves which makes Turkmenistan fourth richest country with natural gas in the world after Iran, Russia and Qatar.
Key elements of the energy strategy that Turkmenistan realizes are the growth of production and export of natural gas, as well as diversification of supply routes to the world's largest markets. An effective step towards building a global partnership began with commissioning of the Trans-Asian gas pipeline (Turkmenistan-China) in December 2009. Currently, the construction of Turkmenistan-Afghanistan-Pakistan-India transnational gas pipeline is underway.
Kashagan oil project to be launched in June 2017
Kazakhstan's oil Kashagan project will likely be launched in June 2017, Wang Zhongcai, the first vice president of China National Petroleum Corp, told reporters on Thursday at an energy conference in Moscow. Late last year, the Kazakhstan economy ministry said it planned to start commercial oil production at the Caspian offshore oil field in December 2016. After huge delays and cost overrruns, Kashagan finally launched output in September 2013 but halted production a few weeks later after gas leaks were detected in its pipelines.
Russian Economic Ministry Expects Annual Oil Price of $40
The Russian Ministry of Economic Development's basic macroeconomic prognosis forecasts an average annual oil price of $40, while the conservative version suggests prices as low as $25 per barrel, Russian Prime Minister Dmitry Medvedev said Thursday. Prime Minister Dmitry Medvedev also added that Russian economic growth will stand at around zero in 2016, but will increase to around one to two percent in 2017-2019. "In the basic version [of the government's macroeconomic forecast], GDP growth this year will remain at around zero or be slightly negative. A slight growth of one to two percent is expected in 2017-2019," Medvedev added.
Youth Calls for Action to Build the Workforce of the Future
Over 400 youth representatives from Asia and the Pacific launched the Incheon Youth Declaration on the Future of Work, which calls upon the international community to invest in more inclusive, large-scale, and market-relevant solutions for youth employment and entrepreneurship.
The declaration, launched during the 6th Asian Youth Forum (AYF6) and coinciding with the celebration of the International Youth Day on 12 August, reflects the shared vision, commitments, and calls to action of the youth to inform future policy strategies and project initiatives to promote decent work. AYF6, with the theme "Building the workforce of the future," was organized by the Asian Development Bank (ADB), Incheon Metropolitan City, Incheon Tourism Organization, Plan International, and AIESEC.
"We at ADB commit to continue investing in youth through our operations, including through our work in education, and in many other sectors we are supporting. We appreciate that the declaration today covers various issues including partnerships, entrepreneurship, as well as environment," said Special Senior Advisor to the ADB President Mr. Ayumi Konishi, who also emphasized that the declaration will help guide ADB in advancing efforts to invest in education and empowering youth as key development partners in the region.
"Incheon will further boost its efforts to support youth employment and startups through various policies, such as the establishment of youth policy organization, cluster for startup incubators, funds, and forum for startups," said Vice Mayor of Incheon Metropolitan City Mr. Jong Sik Heo. Acting President of the Incheon Tourism Organization Mr. Yong Sik Lee also attended the event.
The declaration highlights several key issues affecting youth employment and the future of work and what several stakeholders including governments, private sector, civil society, multilateral institutions, academe, and the youth themselves can do to address them. These issues include ensuring decent work and inclusion; transitioning from education and training to work; fostering youth entrepreneurship; and preparing for jobs of the future.
Youth delegates from 20 developing member countries of ADB have expressed their commitment in carrying out the efforts outlined in the declaration. Ms. Priscilla Caluag, a delegate from the Philippines, shared that the Asian Youth Forum has given her and other young people from the region a unique opportunity to act in ways beyond their own personal interests but ultimately for the betterment of society.
Are Real Estate CEOs missing out on the technology opportunity?
In its 21st annual survey of CEOs from around the world PwC found that technology does not top the agenda for real estate CEOs either as a threat or an opportunity.
Only 17% of real estate CEOs cite cyber threats as a danger to their growth prospects, compared with 40% of all CEOs who took part in the survey.  While even fewer, only 10% of real estate CEOs, view the speed of technological change as a threat to their organisations compared with 38% of all CEOs.
Looking at opportunities only 20% of real estate CEOs said they clearly understood how robotics and artificial intelligence can improve customer services compared with 47% of all CEOs.
Real estate also appears to be a bit behind the curve when it comes to future talent with  just 43% of real estate CEOs rethinking their human resources function to attract digital talent compared with 60% of CEOs overall.
"For most of its history, the capital-intensive real estate industry has had good reason to be slow moving and conservative. But times are changing.  Technology, urbanisation and social changes are transforming how we live, work and play and therefore how we use real estate, meaning business leaders need to be bold and innovative if they will continue to succeed", said Craig Hughes, global real estate leader, PwC.
"Our survey results suggest that real estate CEOs have some way to go if they are to meet digital disruption head on and reap the benefits.  In our view, this process should start through building a more diverse group of talent, including data scientists and behavioural experts, to work alongside their existing talent and build the real estate champions of tomorrow."
Uzbekistan develops forest monitoring system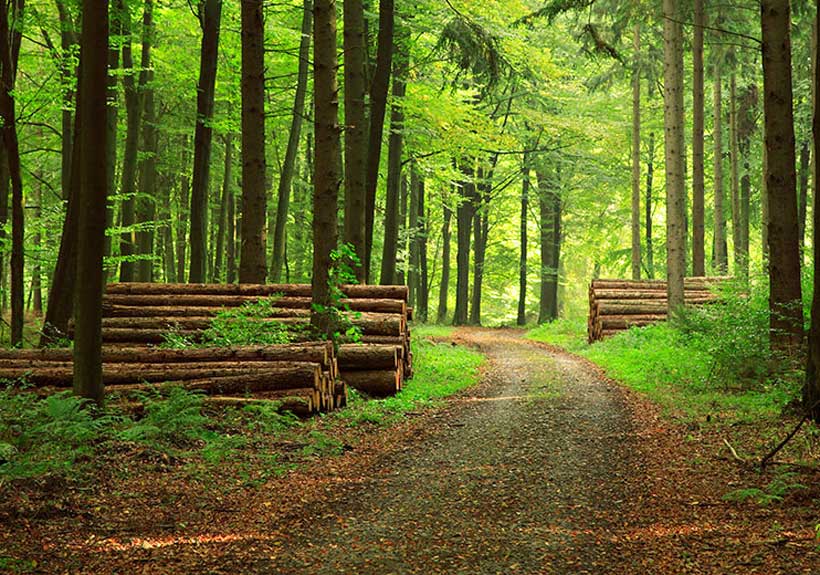 Uzbekistan took another step towards monitoring sustainable forest management in support of the Sustainable Development Goals.
On 8-10 August 2018, more than 30 forestry experts from Uzbekistan, Turkey and the Russian Federation met in Tashkent, Uzbekistan, to review a draft set of criteria and indicators for sustainable forest management developed over the past years.
National forest monitoring systems and assessments are designed to provide reliable information on how forests are managed and used, thus helping to improve national forest policy development, planning and sustainable management.
This was a priority noted by President Shavkat Mirziyoyev during a 2017 address to Parliament. There, he pointed out a need to develop criteria for assessing the effectiveness of state bodies in Uzbekistan.
"Based on this message of the President, the State Committee of Forestry in Uzbekistan is developing this specific criteria and indicator set for sustainable forest management," said Mr. Abduvokhid Zakhadullaev, representative of the committee, at this UNECE/FAO workshop.
The workshop was organized by the UNECE/FAO Forestry and Timber Section  in cooperation with the State Committee of Forestry of the Republic of Uzbekistan and is part of a 3-year United Nations Development Account project designed to support Armenia, Georgia, Kazakhstan, Kyrgyzstan, and Uzbekistan in the development of accountability systems for sustainable forest management.
The UNECE/FAO project has helped to bring sustainable forest management to the political agenda in Uzbekistan. "Having a functional forest reporting system will not only be beneficial for national forest monitoring", said Mr. Ekrem Yazici, Deputy Chief of the Forestry and Timber Section, "it will also enable Uzbekistan to progress on the Sustainable Development Goals and the Global Forest Resources Assessment".
Fourteen criteria are listed in the plan for sustainable forest management in Uzbekistan, covering such issues as forest policy, forest resources, desertification, legal and institutional matters, forest certification and ecotourism.
Moreover, in support of the Bonn Challenge, Uzbekistan has joined the regional effort of the Caucasus and Central Asia to restore 2.5 million hectares of degraded land by 2030. This is another example of the rapid pace with which Uzbekistan is moving forward to address forest-related challenges, bearing in mind that the State Committee of Forestry was established only in 2017.