NATO-Russia: No "business as usual"
Welcome to the Greater Caspian Brief, where you will find the most important things you need to know about diplomacy, intelligence, military and economy of the Caspian 5, Central Asia and Caucasus. We appreciate ideas, reports, news and interesting articles. Send along to Caspian[at]moderndiplomacy.eu or on Twitter: @DGiannakopoulos
DIPLOMACY
NATO and Russia held "frank and serious" talks despite "profound disagreements" as their ambassadors met on Wednesday for the first time since 2014, alliance chief Jens Stoltenberg said. The two sides agreed to keep communicating following the meeting of the NATO-Russia Council, which has been on ice since the alliance cut practical ties with Moscow to protest the annexation of Crimea from Ukraine in early 2014. The aim of the talks was to ease military tensions over the simmering violence still gripping eastern Ukraine, although former Norwegian Prime Minister Stoltenberg admitted there was no major breakthrough. Russia blames NATO for increasing the risk of conflict by building up its troops in eastern European countries, many of which have been lobbying for more Western support.
Obama meets Saudi king with Iran on agenda
U.S. President Barack Obama arrived in Riyadh on Wednesday to meet Saudi Arabia's King Salman ahead of a summit with other Gulf Arab leaders on Thursday and with regional tensions with Iran likely to be high on the agenda. The White House shares the view of Gulf Arab states that Tehran plays a destabilising role, but has said it hopes to bring them and Iran to develop a "cold peace" in which their rivalry does not further inflame smouldering Middle East tensions.
Shinzo Abe to visit Russia on May 6
Russian President Vladimir Putin said on Wednesday that Japanese Prime Minister Shinzo Abe will visit the Black Sea resort city of Sochi on May 6, with a long-simmering territorial dispute expected to top the agenda."I expect that the working visit of Prime Minister Shinzo Abe planned to take place in Sochi on May 6 will facilitate the widening of Russian-Japanese ties on the basis of mutual advantage and taking each other's interests into account," he told foreign ambassadors at the Kremlin.
Tokyo-Moscow relations have been hamstrung by the row that dates back to the end of World War II when Soviet troops seized the four southernmost islands in the Kuril chain, known as the Northern Territories in Japan. The lingering tensions have prevented them from signing a peace treaty, which has hindered trade and investment ties.
INTELLIGENCE
10,000 ISIL Fighters in Afghanistan 'Trained to Expand to Central Asia, Russia'
The presence of DAESH in Afghanistan, is a significant security threat, said Zamir Kabulov, the head of the Asia and Middle East department of the Russian foreign ministry, who also serves as special envoy of the Russian president to Afghanistan. "There are now 10,000 DAESH fighters in Afghanistan. A year ago there was a hundred. This growth over a year is huge. The Afghan branch of DAESH is definitely specialized against Central Asia. Russian is even one of their working languages," Kabulov added. "They are being trained against Central Asia and Russia."
Moscow believes that Afghan government forces are either unable or unwilling to fight DAESH-affiliated groups, focusing whatever resources they have on opposing the militant group Taliban. The Taliban suffered from DAESH growth too, losing men, lands and influence to the group.
MILITARY
Azerbaijan and NATO meeting in Brussels
The meeting took place between Azerbaijan and NATO to discuss the Planning and Review Process document for 2016. Head of the Military Cooperation Department of MOD major-general Huseyn Mahmudov briefed NATO representatives, in detail, on provocative and destructive actions taken by Armenian units against Azerbaijani citizens and settlements along the front line in the first days of April. NATO representatives were also informed on responsive measures and necessary security actions taken by Azerbaijani Armed Forces in different directions of the front line in order to prevent Armenian destructive actions and protect civilians.
Russia to finish deliveries of S-300 missiles to Iran by year-end
Russia will complete its deliveries of S-300 air defence missile systems to Iran by the end of the year, Interfax news agency cited Sergei Chemezov, the head of the Russian state-owned high- tech conglomerate Rostec, as saying on Tuesday.
Gulf, US agree joint patrols to block Iran arms
Gulf Cooperation Council (GCC) countries and the United States have agreed to carry out joint patrols to stop any Iranian arms shipments reaching Yemen, the bloc's secretary general, Abdullatif al-Zayani, said on Wednesday. Iran denies accusations by Gulf states that it is smuggling weapons to Yemen, where GCC countries are involved in a military campaign against the Tehran-allied Houthi movement.
ECONOMY
OPEC will invite Russia, Oman, and Azerbaijan to June talks in Vienna
The three major oil producers, who are not OPEC member states, last met with members of the oil exporting cartel in Doha on April 17, in a failed bid to put through a February decision on capping oil production. The output freeze is expected to be brought up again at the talks in the Austrian capital. Oil prices have plunged more than 60 percent from their peak of $110 a barrel in June 2014 amid fears that the global oil production was outpacing the world's demand.
Doha meeting disappoints Kazakhstan
The results of Doha meeting held in Qatar on April 17 between OPEC member states and non-OPEC oil producers fell short of the expectations of Kazakhstan, said Rashid Zhaksylykov, chairman of the presidium of KazService Union. Kazakhstan is concerned about the oil prices and its impact on the country's development. The failure of the meeting is related to the intense geopolitical relations between Saudi Arabia and Iran. Saudi Arabia said it would not put a cap on the volume of oil it produces if other oil producers, particularly Iran do so. However, Tehran has no intention to freeze its oil production and did not even attend the meeting.
Azerbaijan, Georgia, Kazakhstan create railway consortium
The railway agencies of Azerbaijan, Georgia and Kazakhstan agreed to create the International Trans-Caspian Transport Consortium. Azerbaijani companies ADY Express and ACSC Logistics, Kazakh KTZ Express JSC and Georgian Trans Caucasus Terminals LLC are the members of the consortium. The Trans-Caspian international transport route runs through China, Kazakhstan, Azerbaijan, Georgia and then through Turkey and Ukraine goes to Europe. This is a multimodal corridor using railway, maritime and roadways for transporting goods.
Kazakhstan waits for potential participants of Eurasia project
Kazakhstan believes that potential participants of the Eurasia project will soon take a decision on the study and exploration of hydrocarbon deposits in the Caspian basin. The Eurasia project, to be implemented in 2016 to 2020, targets studying deep-water geological structure of the region to enable discovery of new and huge hydrocarbons recources. The government expects to receive intentions of participation in this project by late May, Kazakh Energy Minister said.
The prospects of realizing the Eurasia project are huge and it can bring huge benefits to Kazakhstan, in particular huge investments and financial revenues, new technologies and decrease of dependence on old oil fields. Experts believe that Kazakhstan, which desires the participation of international companies in the Astana-initiated project, will see more interest of big oil companies in its Eurasia project. The main condition on the way of involving leading energy companies in this project is the oil price in the world markets as in the current low oil prices and a glut of oil on the world markets the Eurasia project probably does not look so attractive.
Iran and Kazakhstan have reached an agreement to set up a joint shipping company
The planned freight shipping line would improve mutual trade through the Iranian port of Bandar Anzali and Kazakh port of Aktau, both on the Caspian Sea. Moreover, the Islamic Republic and Kazakhstan also decided to increase rail transportation through a railroad joining Iran, Turkmenistan and Kazakhstan.
Turkmenistan plans to privatize large industrial enterprises
The country has adopted a state program for privatization of state enterprises and facilities in 2013-2016. To date, 39 out of 89 facilities have been privatized as part of the first and second stages of the state program. It is planned to privatize 29 facilities during the third stage. Turkmenistan pursues the policy of gradual transition to market economy and has taken a number of measures such as denomination of the national currency, unification of exchange rates for this purpose. The country actively carries out privatization in the spheres of construction, communication and services.
LUKOIL builds gas processing plant in Uzbekistan
Russian company LUKOIL commenced construction works of Kandym gas processing plant in Uzbekistan, representative of Uzbekneftegaz, national holding company said on April 19. A gas processing plant with an annual production capacity of 7.819 billion cubic meters of commercial gas, 134,360 tons of stable condensate and 212,900 tons of elemental sulfur is planned to be constructed during the first phase of the complex construction and development of Kandym fields. Construction of 77 planned wells, six multiple-well platforms, two gathering stations, gas pipeline, rotational camp and external infrastructure are also under consideration. It is the largest investment project of LUKOIL in Uzbekistan. Total amount of investments to the project is estimated at over $3 billion.
Agreement on linking the emissions trading systems of the EU and Switzerland
As ministers gather at the COP25 in Madrid to discuss the rules for international carbon markets, the EU and Switzerland finalised the process that allows for the link of their emissions trading systems to enter into force. As of 2020 allowances from both systems can be used for compliance to compensate for emissions occurring in either system. The Linking Agreement between the EU and Switzerland is the first of its kind, and demonstrates that emissions trading systems can pave the way to broader international carbon markets.
Executive Vice-President Frans Timmermans said: "The Linking Agreement between the EU and Switzerland, which also covers the aviation sector, sends a strong signal that we can create broader and more comprehensive carbon markets with benefits to our climate and environment."
There are significant benefits to linking carbon markets. By expanding the market and increasing the availability of emission reduction opportunities, the cost-effectiveness of the linked systems can be increased and their liquidity enhanced, thus resulting in better burden sharing, more efficient emissions reductions, and decreased overall compliance costs. The European Green Deal will strongly support these principles, underlining that with linked carbon markets we can bring carbon prices in different countries closer together, which in turn may reduce carbon leakage risks. Linking also strengthens cooperation between parties with binding targets and encourages others to take action, as well as to support global cooperation on climate change and the development of a global carbon market.
Background
The EU ETS Directive allows for linking, provided both systems are compatible, mandatory and have an absolute emission caps. These conditions for linking have been laid down in the Annexes to the Linking Agreement and will ensure that both parties meet these requirements.
Negotiations on the Linking Agreement between the EU and Switzerland started in 2011. The linking agreement was signed at the end of 2017 and will enter into force on 1 January 2020.
Are Nature Based Solutions the key to Africa's climate response?
While the UN climate talks are celebrating their 25th year, carbon emissions around the world have continued to climb. For many, that is where natural solutions could play a key role in managing a dramatic climate transition.
Nature-based solutions or the process of working with and around natural ecosystems to deliver real-world benefits for climate resilience and sustainable development, took center stage on day 4 of COP25 in Madrid).
The African Development Bank has three main approaches to nature-based solutions; namely, restoring damaged ecosystems (land, forests and water bodies), conserving biodiversity, and integrated natural resources management.
Vanessa Ushie, Manager of the Policy Analysis Division at the Bank's African Natural Resource Centre, briefed delegates at COP 25 about the Centre's work during a panel discussion on Tuesday.
"Nature-based solutions are easy to use, and very effective in improving community livelihoods and resilience to climate change. The AfDB is scaling up the use of nature-based solutions to address climate impacts on critical ecosystems and biodiversity in Africa," Ushie said.
UN biodiversity expert Valerie Kapos described a range of natural solutions being implemented across Africa, and around the world. These included protecting rivers, forests, and marine solutions, to benefit local economies.
"We need to be applying that argument to whichever solutions we are choosing," said Kapos, Head of Climate Change and Biodiversity at the UN Environment Programme World Conservation Monitoring Centre (UNEP-WCMC).
This is definitely true for the Seychelles, which has been appointed by the African Union to be the champion of the blue or ocean economy across the continent. While the continent is known for its deserts and jungles, a blue economic transition will be essential for the 48 coastal states that collectively make up the world's longest coastline.
"We have protected 47% of our land, and are moving toward 50%. But our ocean territory is 3,000 times bigger than our land territory, and we are on track to protect 30% of that area," said Ronald Jumeau, Permanent Representative of the Seychelles at the UN.
This was made possible by one of the world's biggest debt-swap programs. The debt-for-nature deal was made possible through The Nature Conservancy, which bought the island nation's $400 million sovereign debt at a discount. That money will be re-invested in nature conservation programmes.
"Through this program we have funded mangrove restoration and climate education programmes," said Angelique Pouponneau, who runs a Seychelles-based trust fund focusing on climate adaptation and conservation.
Ushie from the African Development Bank pointed out that "one thing we are looking at is changing the way in which lending is being channeled to Africa, and how nature can be integrated in the measurement of national wealth and sovereign credit ratings for African countries."
Aviation Safety: EU Commission adopts new EU Air Safety List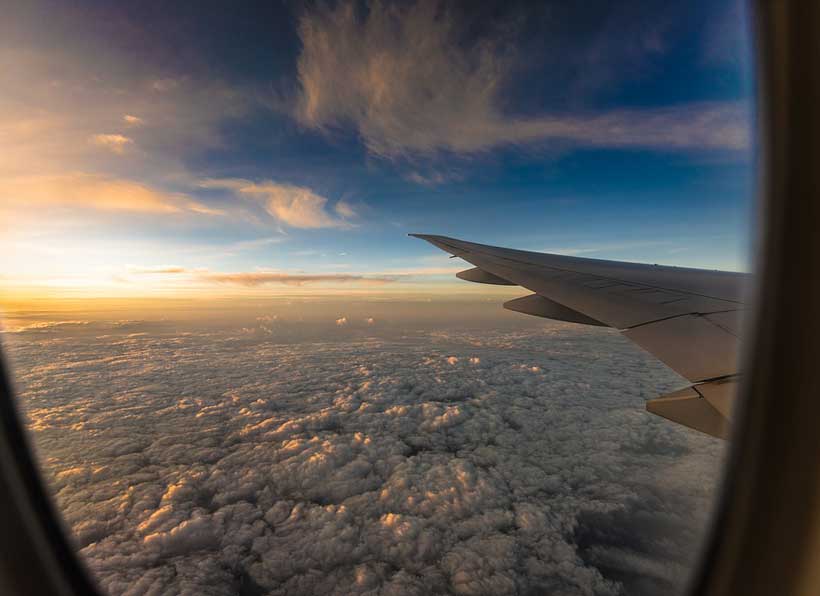 The European Commission today updated the EU Air Safety List, the list of airlines that do not meet international safety standards, and are therefore subject to an operating ban or operational restrictions within the European Union. The EU Air Safety List seeks to ensure the highest level of air safety for Europeans and all other passengers travelling in the European Union.
There is positive news for Gabon as all airlines certified in Gabon have been released from the list following improvements to the aviation safety situation in that country. However, the Armenian Civil Aviation Committee has been put under heightened scrutiny because of signs of a decrease in safety oversight.
Commissioner for Transport Adina Vălean said: "Today's decision illustrates our continuous efforts to offer the highest level of safety. Not only to European travellers, but to travellers worldwide, because aviation safety knows no border or nationalities. I am pleased to announce that the European Commission was able today to clear all Gabonese air carriers from the EU Air Safety List. Gabon was on the List already since 2008, so it is very good that we can recognise the efforts the aviation safety authorities in Gabon have made."
The EU Air Safety List not only helps to maintain high levels of safety in the EU, but also helps affected airlines and countries to improve their levels of safety, in order for them to eventually be taken off the list. In addition, the EU Air Safety List has become a major preventive tool, as it motivates countries with safety problems to act upon them before a ban under the EU Air Safety List would become necessary.
Following today's update, a total of 115 airlines are banned from EU skies:
109 airlines certified in 15 states, due to a lack of safety oversight by the aviation authorities from these states;
Six individual airlines, based on safety concerns with regard to these airlines themselves: Avior Airlines (Venezuela), Iran Aseman Airlines (Iran), Iraqi Airways (Iraq), Blue Wing Airlines (Suriname), Med-View Airlines (Nigeria) and Air Zimbabwe (Zimbabwe).
An additional three airlines are subject to operational restrictions and can only fly to the EU with specific aircraft types: Air Koryo (Democratic People's Republic of Korea), Air Service Comores (the Comoros) and Iran Air (Iran).
Background information
Today's update of the Air Safety List is based on the unanimous opinion of the aviation safety experts from the Member States who met from 20 to 21 November 2019 under the auspices of the EU Air Safety Committee (ASC). This Committee is chaired by the European Commission with the support of the European Union Aviation Safety Agency (EASA). The update equally got the support from the European Parliament's Transport Committee. Assessment is made against international safety standards, and notably the standards promulgated by the International Civil Aviation Organization (ICAO).
The Commission is constantly looking at ways to improve aviation safety, notably through collaborative efforts with aviation authorities worldwide to raise global safety standards. With this in mind, the Commission, through EASA, will implement two cooperation projects in the course of 2020 to assist Angola and Mozambique to further improve their safety oversight systems.