NATO-Russia: No "business as usual"
Welcome to the Greater Caspian Brief, where you will find the most important things you need to know about diplomacy, intelligence, military and economy of the Caspian 5, Central Asia and Caucasus. We appreciate ideas, reports, news and interesting articles. Send along to Caspian[at]moderndiplomacy.eu or on Twitter: @DGiannakopoulos
DIPLOMACY
NATO and Russia held "frank and serious" talks despite "profound disagreements" as their ambassadors met on Wednesday for the first time since 2014, alliance chief Jens Stoltenberg said. The two sides agreed to keep communicating following the meeting of the NATO-Russia Council, which has been on ice since the alliance cut practical ties with Moscow to protest the annexation of Crimea from Ukraine in early 2014. The aim of the talks was to ease military tensions over the simmering violence still gripping eastern Ukraine, although former Norwegian Prime Minister Stoltenberg admitted there was no major breakthrough. Russia blames NATO for increasing the risk of conflict by building up its troops in eastern European countries, many of which have been lobbying for more Western support.
Obama meets Saudi king with Iran on agenda
U.S. President Barack Obama arrived in Riyadh on Wednesday to meet Saudi Arabia's King Salman ahead of a summit with other Gulf Arab leaders on Thursday and with regional tensions with Iran likely to be high on the agenda. The White House shares the view of Gulf Arab states that Tehran plays a destabilising role, but has said it hopes to bring them and Iran to develop a "cold peace" in which their rivalry does not further inflame smouldering Middle East tensions.
Shinzo Abe to visit Russia on May 6
Russian President Vladimir Putin said on Wednesday that Japanese Prime Minister Shinzo Abe will visit the Black Sea resort city of Sochi on May 6, with a long-simmering territorial dispute expected to top the agenda."I expect that the working visit of Prime Minister Shinzo Abe planned to take place in Sochi on May 6 will facilitate the widening of Russian-Japanese ties on the basis of mutual advantage and taking each other's interests into account," he told foreign ambassadors at the Kremlin.
Tokyo-Moscow relations have been hamstrung by the row that dates back to the end of World War II when Soviet troops seized the four southernmost islands in the Kuril chain, known as the Northern Territories in Japan. The lingering tensions have prevented them from signing a peace treaty, which has hindered trade and investment ties.
INTELLIGENCE
10,000 ISIL Fighters in Afghanistan 'Trained to Expand to Central Asia, Russia'
The presence of DAESH in Afghanistan, is a significant security threat, said Zamir Kabulov, the head of the Asia and Middle East department of the Russian foreign ministry, who also serves as special envoy of the Russian president to Afghanistan. "There are now 10,000 DAESH fighters in Afghanistan. A year ago there was a hundred. This growth over a year is huge. The Afghan branch of DAESH is definitely specialized against Central Asia. Russian is even one of their working languages," Kabulov added. "They are being trained against Central Asia and Russia."
Moscow believes that Afghan government forces are either unable or unwilling to fight DAESH-affiliated groups, focusing whatever resources they have on opposing the militant group Taliban. The Taliban suffered from DAESH growth too, losing men, lands and influence to the group.
MILITARY
Azerbaijan and NATO meeting in Brussels
The meeting took place between Azerbaijan and NATO to discuss the Planning and Review Process document for 2016. Head of the Military Cooperation Department of MOD major-general Huseyn Mahmudov briefed NATO representatives, in detail, on provocative and destructive actions taken by Armenian units against Azerbaijani citizens and settlements along the front line in the first days of April. NATO representatives were also informed on responsive measures and necessary security actions taken by Azerbaijani Armed Forces in different directions of the front line in order to prevent Armenian destructive actions and protect civilians.
Russia to finish deliveries of S-300 missiles to Iran by year-end
Russia will complete its deliveries of S-300 air defence missile systems to Iran by the end of the year, Interfax news agency cited Sergei Chemezov, the head of the Russian state-owned high- tech conglomerate Rostec, as saying on Tuesday.
Gulf, US agree joint patrols to block Iran arms
Gulf Cooperation Council (GCC) countries and the United States have agreed to carry out joint patrols to stop any Iranian arms shipments reaching Yemen, the bloc's secretary general, Abdullatif al-Zayani, said on Wednesday. Iran denies accusations by Gulf states that it is smuggling weapons to Yemen, where GCC countries are involved in a military campaign against the Tehran-allied Houthi movement.
ECONOMY
OPEC will invite Russia, Oman, and Azerbaijan to June talks in Vienna
The three major oil producers, who are not OPEC member states, last met with members of the oil exporting cartel in Doha on April 17, in a failed bid to put through a February decision on capping oil production. The output freeze is expected to be brought up again at the talks in the Austrian capital. Oil prices have plunged more than 60 percent from their peak of $110 a barrel in June 2014 amid fears that the global oil production was outpacing the world's demand.
Doha meeting disappoints Kazakhstan
The results of Doha meeting held in Qatar on April 17 between OPEC member states and non-OPEC oil producers fell short of the expectations of Kazakhstan, said Rashid Zhaksylykov, chairman of the presidium of KazService Union. Kazakhstan is concerned about the oil prices and its impact on the country's development. The failure of the meeting is related to the intense geopolitical relations between Saudi Arabia and Iran. Saudi Arabia said it would not put a cap on the volume of oil it produces if other oil producers, particularly Iran do so. However, Tehran has no intention to freeze its oil production and did not even attend the meeting.
Azerbaijan, Georgia, Kazakhstan create railway consortium
The railway agencies of Azerbaijan, Georgia and Kazakhstan agreed to create the International Trans-Caspian Transport Consortium. Azerbaijani companies ADY Express and ACSC Logistics, Kazakh KTZ Express JSC and Georgian Trans Caucasus Terminals LLC are the members of the consortium. The Trans-Caspian international transport route runs through China, Kazakhstan, Azerbaijan, Georgia and then through Turkey and Ukraine goes to Europe. This is a multimodal corridor using railway, maritime and roadways for transporting goods.
Kazakhstan waits for potential participants of Eurasia project
Kazakhstan believes that potential participants of the Eurasia project will soon take a decision on the study and exploration of hydrocarbon deposits in the Caspian basin. The Eurasia project, to be implemented in 2016 to 2020, targets studying deep-water geological structure of the region to enable discovery of new and huge hydrocarbons recources. The government expects to receive intentions of participation in this project by late May, Kazakh Energy Minister said.
The prospects of realizing the Eurasia project are huge and it can bring huge benefits to Kazakhstan, in particular huge investments and financial revenues, new technologies and decrease of dependence on old oil fields. Experts believe that Kazakhstan, which desires the participation of international companies in the Astana-initiated project, will see more interest of big oil companies in its Eurasia project. The main condition on the way of involving leading energy companies in this project is the oil price in the world markets as in the current low oil prices and a glut of oil on the world markets the Eurasia project probably does not look so attractive.
Iran and Kazakhstan have reached an agreement to set up a joint shipping company
The planned freight shipping line would improve mutual trade through the Iranian port of Bandar Anzali and Kazakh port of Aktau, both on the Caspian Sea. Moreover, the Islamic Republic and Kazakhstan also decided to increase rail transportation through a railroad joining Iran, Turkmenistan and Kazakhstan.
Turkmenistan plans to privatize large industrial enterprises
The country has adopted a state program for privatization of state enterprises and facilities in 2013-2016. To date, 39 out of 89 facilities have been privatized as part of the first and second stages of the state program. It is planned to privatize 29 facilities during the third stage. Turkmenistan pursues the policy of gradual transition to market economy and has taken a number of measures such as denomination of the national currency, unification of exchange rates for this purpose. The country actively carries out privatization in the spheres of construction, communication and services.
LUKOIL builds gas processing plant in Uzbekistan
Russian company LUKOIL commenced construction works of Kandym gas processing plant in Uzbekistan, representative of Uzbekneftegaz, national holding company said on April 19. A gas processing plant with an annual production capacity of 7.819 billion cubic meters of commercial gas, 134,360 tons of stable condensate and 212,900 tons of elemental sulfur is planned to be constructed during the first phase of the complex construction and development of Kandym fields. Construction of 77 planned wells, six multiple-well platforms, two gathering stations, gas pipeline, rotational camp and external infrastructure are also under consideration. It is the largest investment project of LUKOIL in Uzbekistan. Total amount of investments to the project is estimated at over $3 billion.
Erasmus+: a turning point in the lives of 5 million European students
New evidence shows that Erasmus+ makes students more successful in their personal and professional lives and helps universities to become more innovative, according to two new independent studies released today by the European Commission.
The large-scale studies based on the feedback from nearly 77 000 students and staff and over 500 organisations measure and analyse the impact the Erasmus+ programme has on its main beneficiaries. Results show how the EU programme helps prepare young Europeans for the new digital era and thrive in their future careers. Erasmus+ also boosts innovation capacity of universities, their international engagement and ability to answer the needs of the labour market.
Commissioner for Education, Culture, Youth and Sport, Tibor Navracsics said: "It is impressive to see how Erasmus+ enables young people to thrive in the modern labour market and in a more diverse society. I am happy to see that Erasmus+ graduates feel more ready to take on new challenges, have better career prospects and are more aware of the benefits the EU brings to their daily lives. At the same time, universities that take part in Erasmus+ are not only more international but also better placed to respond to the needs of the world of work."
The key findings of the studies are:
Erasmus+ helps students find their desired careers and get jobs quicker
Over 70% of former Erasmus+ students say that they have a better understanding of what they want to do in their future careers when they return from abroad. Their experience abroad also enables them to re-orient their studies to better match their ambitions. The higher education impact study further reveals that 80% were employed within three months of graduation and 72% say their experience abroad helped them get their first job. Nine in ten Erasmus+ alumni say they make use of the skills and experiences acquired abroad in their daily work. Erasmus+ addresses skills mismatches by focusing on soft and interdisciplinary skills development businesses need.
Erasmus+ boosts European sense of belonging
More than 90% of Erasmus+ students also improve their ability to work and collaborate with people from different cultures and feel they have a European identity. The biggest impact is on the students who felt less convinced about the EU prior to their exchange and the students that spent time in a more culturally different country. Of all Erasmus+ students those coming from Eastern Europe identify the most with the EU.
Erasmus+ supports digital transformation and social inclusion
Erasmus+ cooperation projects make the majority of participating universities better prepared for digital transformation. Making use of new technologies and innovative teaching and learning methods helps strengthen their international cooperation and innovation capacity. Academic staff, who made use of Erasmus+ are more open to involving staff from enterprises in their courses than their non-mobile peers, around 60% compared to 40%. More than 80% of academics report that their experience abroad has led to the development of more innovative curricula. Moreover, two out of three participating universities stated EU-wide projects also contribute to increasing social inclusion and non-discrimination in higher education.
Other findings show that former Erasmus+ students are more satisfied with their jobs compared to those who have not gone abroad. They also have careers that are more international and are almost twice as likely to work abroad. Erasmus+ also supports entrepreneurship. One in four cooperation projects contributed to entrepreneurial education and strengthened entrepreneurship. A third of projects helped create spin-offs and start-ups.
Background
Between 2014 and 2018, more than 2 million students and staff in higher education undertook a learning, training or teaching period abroad as part of the Erasmus+ programme. During the same period, almost 1 000 Erasmus+ Strategic Partnerships between higher education institutions and 93 Knowledge Alliances between universities and businesses received EU funding. More than 40% of these trained students and academic staff in forward-looking skills related to environment and climate change, energy and resources, digital (ICT and digital skills) and entrepreneurship.
The two studies (Erasmus+ Higher Education Impact study and the Erasmus+ Higher Education Strategic Partnerships and Knowledge Alliances study) assessed the impact of the programme on its two main beneficiaries: individuals and organisations.
For the first study, almost 77 000 responses, including from around 47 000 Erasmus+ students, 12 000 graduates and 10 000 staff members with Erasmus+ experience were analysed. The findings of the second study are based on responses from 258 Erasmus+ Strategic Partnerships and Knowledge Alliances (representing 504 organisations) awarded funding in 2014-2016 as well as 26 detailed case studies.
IEA holds Energy Efficiency Training Week in Paris
The International Energy Agency is hosting its 11th Energy Efficiency in Emerging Economies Training Week from 20 to 24 May. More than 120 energy efficiency professionals from 40 countries have come together in Paris for the event.
The objective of the training week is to enable participants to learn from leading experts in the field and from each other, strengthening the knowledge and networks needed to meet some of today's most pressing challenges. The weeklong activities focus on the critical role of energy efficiency in mitigating growing energy demand across all sectors in the world's fastest‑growing economies.
Dr Fatih Birol, the IEA's Executive Director, kicked off the event by stressing the importance of energy efficiency as the first fuel. "Many of the challenges the world is facing today – climate change, energy security, access to electricity – can be met at a large scale only by implementing the right energy efficiency policies," he said.
Ambassadors from Brazil, Switzerland and the United Kingdom joined Dr Birol in the open plenary session to share their experiences and support for the training week. His Excellency, Mr. Carlos Márcio Cozendey, Ambassador and Delegate of Brazil to International Economic Organisations in Paris, commended the opportunity that the training week presents. "Energy efficiency will remain very important in Brazil, and international cooperation through the IEA and bilateral cooperation with different countries will be an important part of that," he said.
Participants are engaged in one of five parallel courses, which focus on energy efficiency in buildings, industry, appliances and equipment, cities, and indicators and evaluation. Experts from the IEA are guiding participants through an interactive agenda, with lectures, discussions, practical exercises, site visits and group activities.
The IEA will host its first Energy Efficiency Training Week for Africa later this year and a specialised training programme on green buildings in Singapore from 16 to 18 July. Please keep an eye on our website for registration opening dates.
Aviation Strategy for Europe: Commission signs landmark aviation agreements with China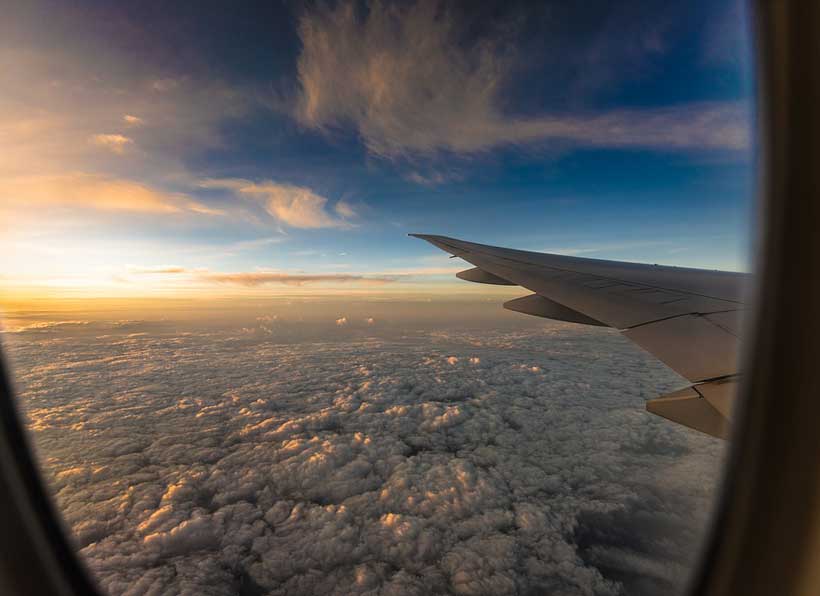 The European Union and China have today signed an agreement on civil aviation safety and a horizontal aviation agreement to strengthen their aviation cooperation.
The agreements follow up on the EU-China Summit of 9 April and will serve to boost the competitiveness of the EU's aeronautical sector and enhance overall EU-China aviation relations. This marks yet another key deliverable under the Juncker Commission's Aviation Strategy for Europe – designed to generate growth for European business, foster innovation and let passengers profit from safer, cleaner and cheaper flights.
European Commission President Jean-Claude Juncker said: "In an increasingly unsettled world, Europe's partnership with China is more important than ever before. The EU firmly believes that nations working together makes the world a stronger, safer and more prosperous place for all. Today we took a first big step in this direction by signing two aviation agreements with China that will create jobs, boost growth and bring our continents and peoples closer together. Today's agreements show the potential of our partnership and we should continue on this path of cooperation. For it will always be in unity that we find strength."
Commissioner for Transport Violeta Bulc said: "China is one of the European Union's most important strategic partners and we attach a lot of importance to our excellent relations on transport matters. We are mutually interested in better connecting Europe and Asia and making it easier to move goods, services and people between Europe and China. That applies to aviation, too. Today's agreements will boost the European Union's trade in aircraft and related products, and ensure the highest levels of air safety."
The main objective of the bilateral civil aviation safety agreement (BASA) is to support worldwide trade in aircraft and related products. This agreement will remove the unnecessary duplication of evaluation and certification activities for aeronautical products by the civil aviation authorities, and therefore reduce costs for the aviation sector. The BASA will also promote cooperation between the EU and China towards a high level of civil aviation safety and environmental compatibility.
The second agreement signed today is a so-called horizontal aviation agreement. It marks China's recognition of the principle of EU designation, whereby all EU airlines will be able to fly to China from any EU Member State with a bilateral air services agreement with China under which unused traffic rights are available. Up until now, only airlines owned and controlled by a given Member State or its nationals could fly between that Member State and China. The conclusion of a horizontal agreement will thereby bring bilateral air services agreements between China and EU Member States into conformity with EU law – a renewed legal certainty which will be beneficial to airlines on both sides.
Next steps
Both the European Commission and the Chinese transport administration will now proceed with their respective internal procedures to put the conclusion of the agreement in place.