Dubai is a city where the impossible is possible
Dubai is one of the world's most exhilarating destinations: a glittering city that offers swathes of golden beaches; world-class shopping, dining and nightlife; hosts electrifying events and sporting championships; and, for all the family, is one big adventurous playground. Where tradition meets ambition and renowned for its futuristic architecture, this visionary city is also proud to display its rich heritage and culture. Welcome to Arabia and welcome to the destination that has made it its mission to become "the world's most visited city".
Extraordinary images of Dubai's skyline have been seen around the world, but this is a city that must be experienced to be believed. Where else can you spend the morning on the beach, the afternoon snow skiing and the evening camel riding in the desert? Where else can you dive with sharks in a shopping mall and watch dancing fountains at the base of the world's tallest tower? Whatever your passion, whatever your age – Dubai will never disappoint. And with many more hotels and attractions in the pipeline, no-one can ever truly say they've ticked off Dubai. With changes constantly afoot, Dubai is a city that can be visited year after year, after year.
The pace of progress has been phenomenal and it takes some believing to imagine that just 50 years ago Dubai was little more than a fishing village beside the Dubai Creek – a must-visit that is currently being assessed by UNESCO as a World Heritage Site.
It is this very spot that the Bani Yas tribe and the forefathers of the Maktoum dynasty settled back in 1800. Even in the 1950's when the rest of the world was exploring space and New York's Times Square had been illuminated for a good 50 years, Dubai still sat in darkness without electricity. But it was also here that the Vision was set. The seeds of ambition were sowed and that small fishing village blossomed into the modern, multicultural and dynamic metropolis we see today.
Dubai dares to dream big – and then turns that dream into reality.
Having welcomed 10 million visitors during the course of the year for the first time in 2012, the emirate's Tourism Vision was declared in May 2013: to welcome 20 million visitors a year by 2020 and to treble tourism's contribution to the economy.
One year later, having won the bid to host the World Expo in 2020 during which His Highness Mohammed bin Rashid Al Maktoum Vice President and Prime Minister of the UAE and Ruler of Dubai promises to "astonish the world", Dubai is building on that declaration by pursuing its ambition to become The World's Most Visited City – but not just a city to be seen but a city 'to be experienced'.
For example, shopping in Dubai is not just about making purchases – it is more about amazing leisure and cultural opportunities, such as bartering for silk in a historic souk; meeting a colony of King and Gentoo Penguins in a shopping mall, and picking up hand-crafted trinkets from a market.
Dining in Dubai is not just about eating – it is more about sampling the cuisine from the 200 nationalities that live here. As a culinary capital not only regionally but increasingly globally, Dubai has long caught the attention of Michelin-stared chefs and is home to some of the best tastes in the world – whether that be in its five-star hotels or its pavement cafes.
For the sportsman and adventure seeker, Dubai is about sand boarding down a 300ft sand dune, camping in the desert, deep-sea fishing, skydiving above Palm Jumeirah and playing camel polo. And for the night owl, Dubai is about enjoying some of the hottest, trendiest and most creative nightspots imaginable.
For culture vultures, Dubai is a city that's rich in heritage and increasingly it's making its mark on the world stages for art, film, literature, comedy, theatre and music. For all these genres the city hosts dedicated festivals and events and this all adds up to create a calendar that is literally bursting at the seams, whether it be joining the crowds at the Dubai Media City Amphitheatre to see A-list chart toppers perform such as John Legend or Sting, or watching Federer or Djokovic battle it out for the title at the Dubai Duty Free Tennis Championships.
Throughout the year, city-wide festivals add to the fun, from the legendary Dubai Shopping Festival which celebrated its 20th year in January 2015 to the hugely successful Dubai Food Festival, now an annual month-long event since its launch in 2014.
And for families, Dubai vows to be the world's premier family destination, continually building on its portfolio of attractions and events. Few cities offer as many attractions that appeal to all ages as Dubai does. It's here that families can dash from the ski dome to the desert; from the beach to the parks (whether that be theme parks, water parks or sprawling green parks); and from the multi-screen cinemas where butlers serve popcorn to Olympic-sized ice-skating rinks.
It's upon these propositions (Family, Events, Art, Heritage, Gastronomy and Nightlife, Shopping, Beach and Marine Life, Outdoor Adventure) coupled with Dubai's winning formula as a global Business hub and its winning Hotel and Spas sector, that the Department of Tourism and Commerce Marketing is confidently able to base its tourism ambitions.
And with hotel guest numbers growing year-on-year by 5.6% per cent in 2014, equating to a total of more than 11.6 million hotel guests over the course of the year, the pace has been set. To host all these guests, the total number of hotel establishments has increased by 7.8% to equal 659 properties or 93,030 rooms and flats – spanning all categories from standard to five-star and from city, to beach resort and desert. The portfolio is impressive with hotel companies such as the local Jumeirah Group and Emaar Hospitality setting the global standards for luxury and service. It's a service mentality to which all hotels adhere, whether five or two-star, a serviced apartment or a guest house.
Where else in the world can you have a 24-carat-gold facial in an award-winning spa, swim with dolphins, watch a world-class act on the beach at midnight, dine on Michelin-starred cuisine and feed sharks all without leaving your hotel resort? The answer is a resounding 'only in Dubai'.
Dubai is a city where the impossible is possible. Where you cannot help but be impressed, awe-struck and mesmerised. It's where holiday dreams come true and where remarkable memories are made for a lifetime.

10 Reasons to Fall in Love with Athens
Athens has hit a new stride thanks to a glorious revival in art, food and architecture that has been underway for the last decade. Here, the concierge team at Four Seasons Astir Palace Hotel Athens offers ten reasons to fall in love with this flourishing metropolis.
1. An Epic Heritage: The Parthenon is visible from almost every street corner in central Athens and must be seen up close to appreciate just how imposing these famous and majestic columns are. Fast forward a few millennia and you will find yourself at the Panathenaic Stadium, also made entirely of marble and the site of the first modern Olympic Games in 1896.
2. A City by the Sea: Bon vivants know that you can experience almost everything the Greek islands have to offer in Athens. With some of the most beautiful beaches found along a 31 mile (50 kilometre) coastline, you can enjoy life just as the ancients did, with fresh seafood all year round, while swimming in the crystal blue waters of the Aegean Sea for the majority of the year.
3. Music and Theatre Beneath the Acropolis: From majestic ballets and arias to ancient Greek tragedies, witnessing a performance at the Odeon of Herodes Atticus (June–October) is something you'll unlikely forget. Despite being nearly 2,000 years old, the theatre is heralded for its exemplary acoustics.
4. Temple of Poseidon: Erected in the middle of the 5th century BC and located at the end of the Sounion peninsula, this ancient temple was built to honour Poseidon, god of the sea. A sunset here is one of the most magical in Greece, blanketed by vivid reds and oranges.
5. Evzones: Rain, hail or shine, the Greek Presidential Guards or Evzones march towards Hellenic Parliament every Sunday morning in a spectacular ceremonial parade that has become synonymous with Athens.
6. Wines of Athens: As a city surrounded by small historical vineyards, Attica is the largest wine region in Greece, touting talented winemakers who are producing award-winning wines using the indigenous savatiano grape.
7. An Athenian Way of Life: The weekly farmers markets or laiki agora are an inherent part of Athenian society. Setting up in neighbourhoods all around the city, these food markets allow locals to stock up on fresh produce while socialising within their community. The largest, known as the Varvakeios Markets in downtown Athens, operates daily and offers seasonal harvests and local delicacies.
8. Byzantine Churches: For anyone that appreciates beauty, the churches in Athens are among the most special in Greece, hailing from the Byzantine era and defined by their tall domes with arched windows. The Church of Panagia Kapnikarea is one of the oldest in Athens, built around 1050 AD. All are welcome to enter and appreciate the rare frescos and beautiful iconography inside.
9. Art and Culture go hand in hand in Athens beginning with the Acropolis Museum. With floor to ceiling windows overlooking the ancient city, thousands of sculptures and artefacts found around the Acropolis are displayed and bathed in natural light. At the Museum of Cycladic Art, a stunning collection of Cycladic figurines and ceramics from the 3rd millennium BC can be seen. Over at the National Archaeological Museum, a treasure trove of antiquities await including the gold mask of Agamemnon and the Antikythera Mechanism.
10. Athens' New Agora: Athenians received a contemporary agora at the newly opened Stavros Niarchos Foundation Cultural Center. The Agora, emblematic of the central gathering spaces in ancient Greece, upholds this tradition with regular events held throughout the year. The entire building is a significant addition to modern day Athens and an architectural feat by architect Renzo Piano.
Best Restaurants and Bars of Downtown Calgary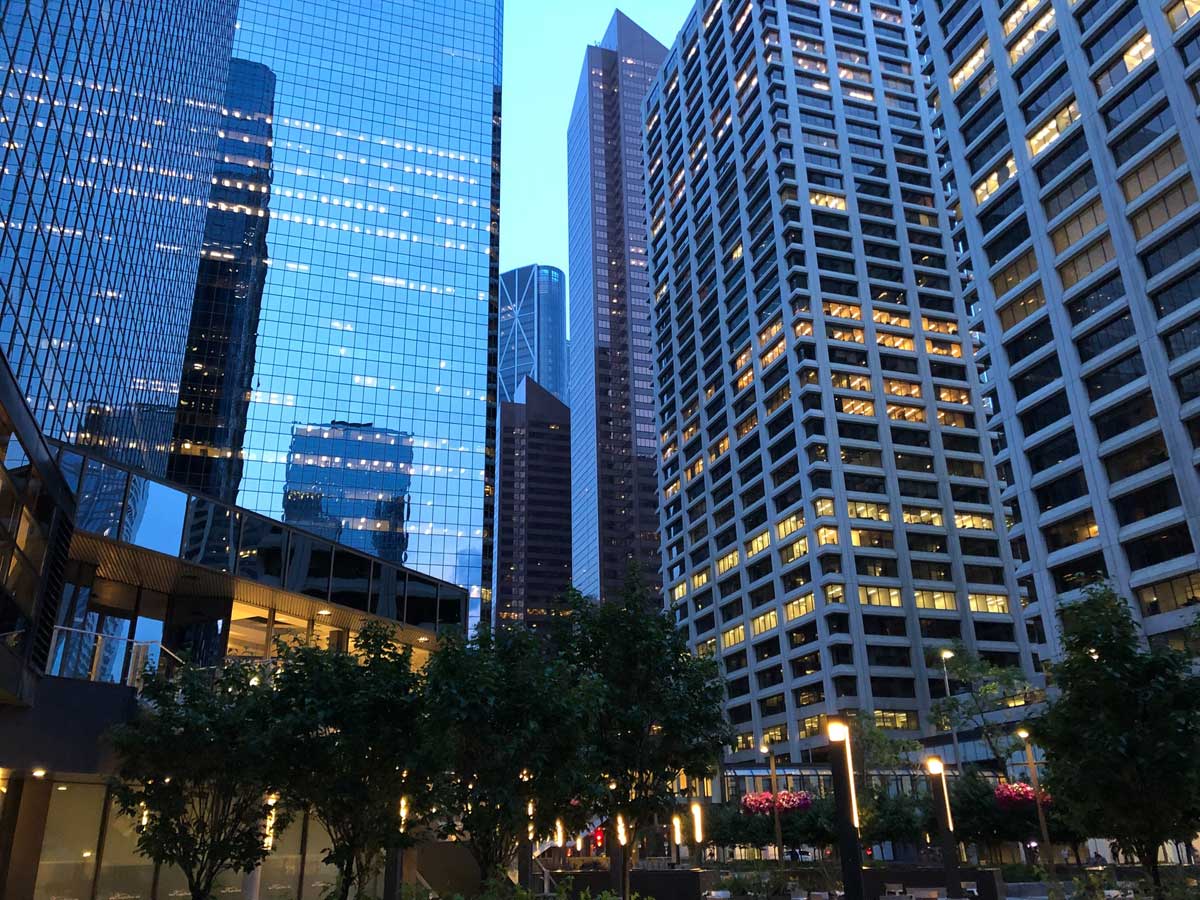 Located on the prairies, Calgary receives the most sunlight of all of Canada's major cities. Summers can be hot and humid, while winters are generally mild especially in contrast to the rest of Canada. The city receives so much sunshine throughout the year, even during the winter months, that living there is a desirable option for many looking to relocate.
Although this expanding metropolis is wealthy, living expenditures in Calgary are lower than in its coastal neighbor Vancouver. Calgary Homes for Sale are selling at an all-time high, with individuals migrating from townhouses and condominiums to single-family homes, and those who already own a home are choosing to upgrade.
Calgary has achieved significant progress in the culinary business during the last decade. The city is presently thriving with a rich restaurant culture that rivals that of any other big metropolis. Below are some of the best restaurants and bars of downtown Calgary.
Ten Foot Henry
Healthy eaters typically develop a big craving for Ten Foot Henry. They provide a fresh veggie menu and family-style eating, and they're open until 11 p.m. every day to accommodate those who might have a late-night yearning for really tasty (and healthy) cuisine. Also, if you're in a hurry, you can stop by the Little Henry café for a quick bite.
Holy Grill
Holy Grill is a must-visit if you're in the downtown area and searching for a decent lunch spot. They understand that your lunch break is limited with work or personal obligations, but that you don't want to trade outstanding taste for convenience. Customers can order hot meals from the grill, which are cooked using fresh ingredients. Meals are carefully prepared and the service is generally quick so you can return to work or get back to touring Calgary's streets as soon as possible.
Betty Lou's Library
Betty Lou's Library is considered Calgary's best kept local secret because discovering the library's entrance is half the pleasure. You'll need to remember the password given to you while making a reservation to get through the concealed doorway. Once inside, you'll be transported to the Prohibition Era of the 1920s, where you'll be able to relax on classic furniture while sipping cocktails named after notable 20s-era icons such as Zelda Fitzgerald. When you're here, you can snack on little dishes of wonderful cuisine while reading The Great Gatsby, or enjoy stimulating conversation with members of your party.
Taste
Taste Restaurant serves tapas and specialty cocktails in a trendy and modern setting. The cozy and low-lit atmosphere is ideal for a date night. Visitors have the opportunity to observe their cuisine being prepared in the open kitchen. The tiny plates of food are designed to be shared and are brought to the table on a regular basis throughout the night. Taste's menu changes seasonally to reflect the availability of local and seasonal products, ensuring that you always receive something new every time you visit.
The Lake House
The Lake House is a beautiful restaurant perched above Lake Bonavista with large glass windows lining the building's façade, providing panoramic views of the lake and surrounding landscape. The menu features distinct rocky mountain cuisine, reflecting Western Canada's regional tastes that are so flavorful that you'll certainly return for seconds.
The future of travel – an all-hands-on-deck effort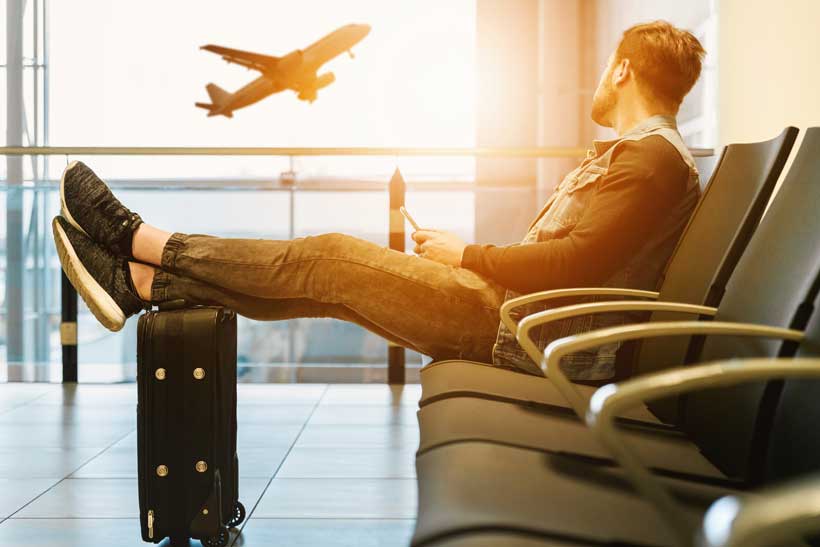 The COVID-19 pandemic has undoubtedly shaken up the world, with travel and tourism, a major global growth driver accounting for 10 per cent of the world's economy, one of the hardest-hit industries. The outbreak has in its wake created severe domino effects in the ecosystem; not only the major airlines or chain hotels affected, but also the 80% of the tourism sector made up of smaller accommodation providers plus the peripheral services associated with tourism, including food and beverage, cleaning service providers, local tour guides and transportation. With World Travel and Tourism Council's latest forecast that up to 75 million jobs will be at risk, it begets the question: Is the industry going to recover?
The answer is yes, but it will take all hands on deck, and a strong collaboration among all parties.
Government support is crucial
The travel industry supports one in 10 jobs within the global workforce in Asia Pacific, the Americas and Europe, and rising to 13.3% of total employment in Southeast Asia. Governments can and are playing a critical role in supporting the industry to protect individuals' livelihoods and in turn lead to economic recovery. Several governments have already announced stimulus packages to cushion the impact of the outbreak. This funding is proving crucial for the travel industry to maintain business continuity in the short term, but further to that, collaboration and cooperation with key industry players is important to help drive sustainable recovery within this sector. And the industry has not waited for smoke to clear to commence such conversations. For example, governments have already started working with key players and SMEs to develop and promote new, transparent safety and hygiene standards across tourism-related businesses, which will be crucial in driving traveler confidence again. Tourism ministries and destination marketing organizations (DMOs) can partner with online travel agents (OTAs) to inspire desire to travel and attract travelers to destinations right across their markets in a sustainable way, which supports communities outside of key tourist destinations that were also impacted by COVID-19. These digital travel platforms, with their expansive reach and marketing tools, act as a bridge to help DMOs reach domestic and international travel audiences, while DMOs can encourage future travel planning by funding traveler incentives, while properties offer flexible cancellations.
Role of industry players
Agile travel players can take the opportunity to improve their offering and build new capabilities, preparing for when travel picks up again. In fact, the recent guidelines from the United Nations World Tourism Organization (UNWTO) to help the global tourism sector re-open smoothly and safely, emphasised the importance of innovation and technology in building the industry's resilience. Accommodation providers, airlines and tour operators need to be attuned to changing travelers' expectations, which may look quite different post-pandemic. Innovation to anticipate these evolving needs is essential and identifying solutions that prioritize safety and flexibility now during travel downtime, will go a long way to rebuilding confidence.
Research from Agoda.com shows that travelers expect more from their travel experience in the 2020s with advances in technology improving the efficiency and ease of booking and traveling. In fact, aside from improving payment options and booking processes, one in two South East Asians anticipate that mobile app check-in will become the norm at hotels or holiday accommodation this decade. This desire may be even more prevalent for travel post-COVID, as people may demand contactless processes as far as possible.
In addition, hoteliers and airlines for example, are reviewing and updating their cancellation policies and procedures to align with travelers' new expectations. These updates will likely to include more flexible booking options, making use of data analytics to better review occupancy levels and pricing strategies according to demand, as well as working with different distribution channels to reach travelers with their accommodation offers or flight deals. Other players, such as credit card networks and banks, have a role to play as well and can support by promoting safe travel campaigns.
Most importantly, across the travel ecosystem, all parties should work in tandem to not only align the conditions for such new policies and strategies, but also coordinate on campaign themes and periods, making it easier and more attractive for travelers to plan and book their travel. OTAs are well positioned and equipped to connect these players, from DMOs, hotels, airlines, activity providers, and other supporting partners, to a wider consumer audience.
Travelers also have a part to play
Last but not least, travelers fuel the sector. People will want to travel again, to explore the beauty of the world on their doorstep and further afield, though we expect the pace of travel industry recovery will differ across the world. However, without the collective understanding for responsible travel once governments begin to lift travel restrictions, the recovery process will be a slow and arduous one.
Agoda's Next Decade Survey found that more than 25% of people want to make more eco-friendly travel choices in the next decade. The pandemic may make us reflect even more on sustainable travel; travelers may become more aware of the impact of their decisions and habits, which may lead to seeking out more environmentally friendly hotels, or picking destinations in less visited secondary cities to help spread tourism dollars and rebuild local communities.
Travel was one of the fastest-growing industries and over the years we have seen that the industry is resilient in bouncing back from crises. People's desire to travel will not be quelled. However, bringing back tourists and re-building confidence in travel is going to take new approaches and collaboration. Like the story of the bundle of sticks, where a single stick can be easily broken but not when held in a bundle, it will take a collaborative effort from all players to pull through this together and reinvigorate the travel sector in a safe and sustainable manner.