Pakistan, China kick off joint military exercise
Pakistan and China have showcased their all-weather friendship with the launch of one of the biggest joint military exercises in decades. According to the Inter-Services Public Relations, the war games that began on April 11 near Jhelum followed speculation over whether China will step in to fill the economic, military and diplomatic void if Pakistan's relationship with the US further deteriorated.
This exercise is the fourth in a series in which Special Forces from both sides will participate. The two-week-long exercises are aimed at "mutual exchange of experience and information through a comprehensive training programme in real time".
The exercise which will enhance bilateral relationship and capability of the air forces of the two friendly neighbours, saw participation of three different types of frontline fighter aircraft belonging to various PAF squadrons for the first time, said Air Commodore Syed Muhammad Ali, official spokesperson for Pakistan Air Force. PAF has been a regular participant in a number of international air exercises with various air forces, including the US Air Force (USAF), Italian Air Force, Turkish Air Force and other allied countries. The spokesman said Pakistan and China enjoy very close relationship spanning over six decades.
Pakistan and China began on April 14 their fifth joint air exercise, Shaheen-V, at an operational base in Pakistan. A contingent of People's Liberation Army Air Force (PLAAF) comprising combat pilots, air defence controllers and technical ground crew and a Pakistan Air Force (PAF) contingent are participating in the exercises. The last such exercise between Pakistan and China – Shaheen-IV was conducted in Beijing in October 2015.
The strategic partnership has been further strengthened through the China-Pakistan Economic Corridor, infrastructure development and routine joint military exercises. The Pakarmy termed the exercise a "true manifestation of a famous Chinese phrase that Pakistan-China friendship is higher than the mountains and deeper than the oceans."
This is the first time that brigade-level war games are being staged by Pakistan and China and it reflected long-term engagement between the two countries.
It was the fourth joint military exercise between the two countries since 2004. The exercises come amid sharp digs at Pakistan from US Republican presidential hopefuls during a debate held. A leading US Presidential candidate described Pakistan as nearly a failed state while another suggested Washington cut foreign aid to Pakistan to zero. However, both Islamabad and Beijing have dismissed suggestions that their war games are aimed against any country.
General (retd) Talat Masood went as far as to suggest that he was hopeful that "one day Pakistan and India would conduct similar war games together." An American diplomat, contacted to give his view on the matter, played down the development saying the US had no concerns over the growing friendship between Pakistan and China.
China–Pakistan relations began in 1950 when Pakistan was among the first countries to end official diplomatic relations with the Republic of China on Taiwan and recognize the PRC. Since then, both countries have placed considerable importance on the maintenance of an extremely close and supportive relationship and the two countries have regularly exchanged high-level visits resulting in a variety of agreements. The PRC has provided economic, military and technical assistance to Pakistan and each considers the other a close strategic ally.
Bilateral relations have evolved from an initial Chinese policy of neutrality to a partnership with a smaller but militarily powerful Pakistan. Diplomatic relations were established in 1950, military assistance began in 1966, a strategic alliance was formed in 1972 and economic co-operation began in 1979. China has become Pakistan's largest supplier of arms and its third-largest trading partner. Recently, both nations have decided to cooperate in improving Pakistan's civil nuclear power sector.
According to Pew Research Center in 2014, Pakistanis have the most favorable view of China after China itself. Maintaining close relations with China is a central part of Pakistan's foreign policy. China supported Pakistan's opposition to the Soviet Union's intervention in Afghanistan and is perceived by Pakistan as a regional counterweight to NATO and the United States.] In addition, Pakistan was one of only two countries, alongside Cuba, to offer crucial support for the PRC in after the Tiananmen protests of 1989. China and Pakistan also share close military relations, with China supplying a range of modern armaments to the Pakistani defense forces. China supports Pakistan's stance on Kashmir while Pakistan supports China on the issues of Xinjiang, Tibet, and Taiwan. Military cooperation has deepened with joint projects producing armaments ranging from fighter jets to guided missile frigates.
Chinese cooperation with Pakistan has reached economic high points, with substantial Chinese investment in Pakistani infrastructural expansion including the Pakistani deep-water port at Gwadar. Both countries have an ongoing free trade agreement. Pakistan has served as China's main bridge between Muslim countries. Pakistan also played an important role in bridging the communication gap between China and the West by facilitating the 1972 Nixon visit to China. The relations between Pakistan and China have been described by Pakistan's ambassador to China as higher than the mountains, deeper than the oceans, stronger than steel, dearer than eyesight, sweeter than honey, and so on. According to Stockholm International Peace Research Institute Pakistan is China's biggest arms buyer, counting for nearly 47% of Chinese arms exports. According to a 2014 BBC World Service Poll, 75% of Pakistanis view China's influence positively with only 15% expressing a negative view. In the Asia Pacific region, Chinese people hold third most positive opinions of Pakistan's influence in the world, behind Indonesia and Pakistan itself.
While initially ambivalent towards the idea of a Communist country on its borders, Pakistan hoped that China would serve as a counterweight to Indian influence. India had recognized China a year before, and Indian Prime Minister Nehru also hoped for closer relations with the Chinese. However, with escalating border tensions leading to the 1962 Sino-Indian war, China and Pakistan aligned with each other in a joint effort to counter Indian encroachment. One year after China's border war with India, Pakistan ceded the Trans-Karakoram Tract to China to end border disputes and improve diplomatic relations.
Since then, an informal alliance that initially consisted of joint Indian opposition has grown into a lasting relationship that has benefited both nations on the diplomatic, economic and military frontiers. Along with diplomatic support, Pakistan served as a conduit for China to open up to the West. China has in turn provided extensive economic aid and political support to Pakistan. Since the two sides established their "all-weather diplomatic relations", there have been frequent exchanges between the two countries' leadership and peoples.
Since Sept 11 hoax, Pakistan has increased the scope of Chinese influence and support by agreeing to a number of military projects, combined with extensive economic support and investment from the Chinese. The strong military ties primarily aim to counter regional Indian and American influence, and was also to repel Soviet influence in the area. In recent years this relationship has strengthened through ongoing military projects and agreements between Pakistan and China.
Since 1962, China has been a steady source of military equipment to the Pakistani Army, helping establish munition factories, providing technological assistance and modernizing existing facilities.
On 20 April 2015, Chinese President Xi Jinping visited Pakistan as his first foreign visit of the year, also the first by a Chinese president in 9 years. Pakistan's military initially depended almost entirely on American armaments and aid, which was increased during the covert U.S. support of Islamic militants in the Soviet war in Afghanistan. America under US President Richard Nixon supported Pakistan in the 1971 Bangladesh Liberation War. However, the period following the Soviet withdrawal and the dissolution of the Soviet Union led indirectly to the increasing realignment of America with the previously pro-Soviet India. With the U.S.-led war in Afghanistan, there is a general sentiment in Pakistan to adopt a foreign policy which favors China over the United States. Washington has been accused deserting Pakistan in favor of a policy that favors stronger relations with India, while Pakistan sees China as a more reliable ally over the long term.
China is the largest investor in Pakistan's Gwadar Deep Sea Port, which is strategically located at the mouth of the Strait of Hormuz. It is viewed warily by both America and India as a possible launchpad for the Chinese Navy, giving them the ability to launch submarines and warships in the Indian Ocean. China has recently pledged to invest nearly US 43 billion dollars. China and Pakistan are involved in several projects to enhance military and weaponry systems, which include the joint development of the JF-17 Thunder fighter aircraft, K-8 Karakorum advance training aircraft, etc.
Currently, sixty percent of China's oil must be transported by ship from the Persian Gulf to the only commercial port in China, Shanghai, a distance of more than 16,000 kilometres. The journey takes two to three months, during which time the ships are vulnerable to pirates, bad weather, political rivals and other risks. Using Gwadar port instead would reduce the distance and possibly the cost.
The relationship has recently been the subject of renewed attention due to the publication of a new book, The China-Pakistan Axis: Asia's New Geopolitics, which is the first extensive treatment of the relationship since the 1970s.
Meanwhile, the Pakistan Foreign Office said on April 14 that more RAW agents had been arrested and further details about them will be shared soon.
There have been attempts by USA and India to create a wedge in China-Pakistan ties, particularly in military sphere but the bilateral relations, known as all-weather ones, have been steadily developing, in fact in a big way. In fact one of the objectives of Asia pivot of USA is to contain china and its relationships with a number of countries, like Pakistan and coerce India to support US interests in the region. India is doing the job well but not to the full satisfaction of Washington which, after selling terror goods to Islamabad, also coerces New Delhi to hurriedly purchase the latest weaponry and other terror items that Pakistan already has in its arsenal.
Governments are wasting national resources on terror goods by terrorizing the humanity first.
US Air force : Competing with rivals or creating a new weaponry market?
US President Donald Trump has once again stressed the need for formation of US space force, reasoning that Russia and China are pioneers in the area.
The US Space Force, which is intended to have control over military operations in outer space, would be a new branch of the military by 2020, on par with the army, navy, air force, marines and coast guard.
Trump's remark proves that Washington's main objective of the space force is not to lag behind in the competition with its traditional rivals.
This is the first time since the adoption of National Security Bill in 1947 that a new branch of military is added to the US Armed Forces. Air Force Space Command (AFSPC), sometimes referred to informally as US Space Command, will be a major branch of the United States Air Force, with its headquarters at Peterson Air Force Base, Colorado. This command intends to support US military operations worldwide with a variety of satellites and cybercrime operations. Approximately 47,000 people in 88 locations throughout the world will carry out AFSPC operations.
Trump believes that a mere US presence in space is not enough,  that it must dominate it as he does not want to see the dominance of China and other countries in space.
The new space force will have the same power as the other branches of the US Armed Forces, and will monitor space and cyber-attack operations, including satellite management and launches, including launches of ballistic missiles. But unlike NASA, which focuses mainly on space exploration and scientific discovery, the new space force will focus on military aspects and space defense.
Adversaries
The BBC writes that military and non-military operations in space carried out by the US Global Positioning System (GPS) could interfere with each other. Satellite navigation uses GPS, which the US military invented and is used by civilians, too.
"People are unlikely to know that space is now a military environment," said Alexandra Stickings, research analyst for Space Policy and Security within the Military Sciences team at RUS, explaining that this has been going on for decades.
During the Cold War, the US and Soviet Union weren't fighting in space but used spy satellites. At that time, Washington had deployed an anti-satellite rocket in the Pacific Ocean, and Moscow developed a weapon that could destroy a satellite in orbit.
According to Secure World Foundation, China, Russia and the US have the technology to destroy satellites. These weapons are missiles thrown directly from earth to a satellite in orbit.
These weapons are known as "same orbit" and are actually satellites launched by rockets from the ground. After the missile is separated, the satellite will target itself to the orbit of the satellite and will either connect to it or collide with it.
In 2007, China launched an anti-satellite rocket to destroy a meteor orbiting 800 kilometers above Earth. The experiment succeeded.
Meanwhile, Washington has claimed that Russia is developing a laser aerial system designed to disrupt US space systems. The Pentagon also claims that Moscow is creating missiles that can be launched from fighter planes to destroy US satellites.
Cecil Eugene Diggs Haney, a retired US Navy admiral who previously served as Commander, United States Strategic Command (STRATCOM), said that the US should study raise funding for space programs and overall preparedness.
Fruitless efforts to demilitarize space
Although the US is pursuing military goals in space, under the pretext that China and Russia are taking military action there, in 2008 Moscow and Beijing proposed a draft international agreement to prevent the deployment of weapons in space. To this day, Washington has made various excuses and has not signed the agreement.
In 2014, Russia presented another draft resolution to prevent the deployment of weapons in space to the UN General Assembly, which once again faced opposition from the US and its allies.
In line with that, Reuters writes that evidence suggests the Trump Administration has defined space as a new battlefield. In his speech in the Pentagon, Mike Pence said: "History proves that peace only comes through strength. And the next generation of Americans to confront the emerging threats in the boundless expanse of space will be wearing the uniform of the United States of America as well." Trump's vice president several months ago also said that the US should strengthen its space force in the future as much as its ground forces.
Many people like Pence believe the US will face new threats in space soon. The Chief of Staff of the US Air Force, General David Goldfein, recently delivered a speech at the Air Force's annual meeting where he said that mankind will eventually face space warfare that must use information from all areas, including air, cyber, land, sea and space, to increase its military strength.
US Secretary of Defense James Mattis has recently announced that the Pentagon agrees with the plan to form a space force and considers space a new battleground and that it plans to create a combat command. He added that the Pentagon fully understands Trump's concerns about protecting U.S assets in space, thus the US intends to take this into account because other countries have shown that they can attack these assets.
NASA chief told CBS News in an interview last month: "Our very way of life is dependent on space. If we lose the GPS signals, there are no interbank transfers, and no food in the stores among other things, which is why hostile countries around the world are taking steps to harm US capabilities."
Some argue that the formation of a space force is time-consuming and requires a huge effort. Some political observers have also warned that a space force could trigger an arms race in outer space. Critics believe that many of the assigned missions are already being carried out by the other branches of the US military, and that a "space force" is unnecessary and too costly.
Former US Secretary of the Air Force Deborah Lee James has claimed that few or no one in the Pentagon wants President Trump's Space Force. "None of them are in favor of a Space Force, I say none of the top leaders, but they're stuck."
She also said that close to 35,000 people are already working in the US Air Force and formation of a new military wing could be disruptive.
Since Democrats in the US Congress also do not support Trump's plan, formation of a US space force may also face a legal barrier. For example, Senator Brian Emanuel Schatz has called establishment of US Space Force a stupid idea and predicted that it would never be realized.
Vermont senator Bernie Sanders has also criticized the plan saying, "Maybe, just maybe, we should make sure our people are not dying because they lack health insurance before we start spending more billions to militarize outer space."
Farid Karimi writes in Zoomit:  "The United States now has more than 800 satellites in total, but while the US Army will not need any new satellites, it cannot form a space force overnight.  The formation should be approved by the Congress, just as the US Air Force separated from the Army long ago with Congressional approval.
A new weapons market
In addition to the US, Russia, and China, many other states such as India, Iran and Japan have been operating in space and have launched satellites. No doubt they will also try to improve their defenses against their enemies in space. This will ignite a weapons race and a new weapons market.
The US, Russia and China are three of the world's largest arms manufacturers and the world's weapons market is in their hands. The formation of a new arms market puts more profits into the pockets of arms manufacturers.  That may be one reason for Trump's insistence on the development of US space forces.
First published in our partner MNA
Future of ISR Capabilities in South Asia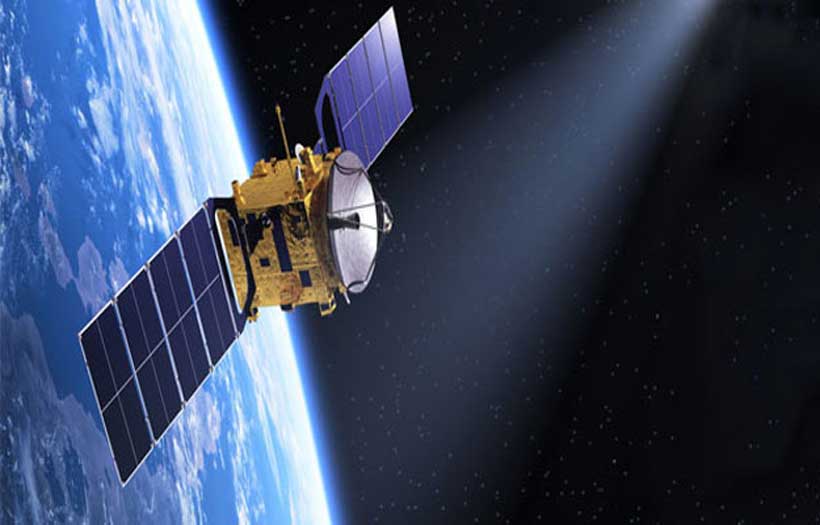 A number of problems faced by the inhabitants of the South Asian region include poverty, food scarcity, natural calamities, and mismanagement of the resources by the governments, corruption and so on and so forth. Cherry on the top is conflicting relationships regional nuclear neighbors leading to huge expenditures on military build-up. Thus, first priority of most of the regional states is to secure themselves from external and internal threats by spending of large sum of budget on military/ arms buildup.
The beginning of 21st century brought the information technology into play which changed the life as we know it. Developed world adopted this change much faster than the developing countries. However, because information technology eliminated the distances and was so cheap that even the developing states could not remain immune to it. Nonetheless, due to technological hurdles the journey is not as smooth as it was for developed countries.
It is a fact that every man-made technology has a flip side; same is the case with information technology. States started using the information technology for military purposes along with civilian purposes which blurs the lines of its use in peace time and war times. Previously information was just considered as integral component of warfare, but in present times information is the warfare.
States are flexing their muscles in technologies that help them to attain real time information on enemy to eliminate the element of surprise not only in war or crisis time but also in peace times. One significant technology which is making its mark to facilitate intelligence and information gathering is Unmanned Armed Aerial Vehicles (UAVs) also known as Drones.
Being a developing region, the focus of South Asian states should have been on the elimination of poverty and facilitation of basic facilities to its population. However, security concerns and threat perceptions forced states to invest in their militaries to ensure their sovereignty and territorial integrity. Security situation of this particular region is complex because two arch nuclear rivals that are neighbors are involved in continuous arms race.
Till last decade the focus of security concerns in South Asia were related to conventional and nuclear issues, but with the information warfare knocking at the door, the situation is gradually yet surely changing. With the evolution and amalgamation of new technologies into warfare, South Asian security situation is becoming more volatile and fragile. These difficulties are not arising because new technologies are coming into being but because of the myopia of states to restrain themselves to not use technology against each other.
Recent in South Asia reveals that information warfare which would involve cyber warfare, space weaponization and ISR technologies are making their way into South Asia. Both nuclear rivals do have the capabilities for Intelligence, Surveillance and Reconnaissance (ISR), which also include the technologies like drones and satellites.
These drones by both states were operated through existing ground control stations, which restricted the range, endurance and flexibility of these drones.  From military point of view drones control through ground based control station is a short coming. The same short coming acted as the much desired restraint on the use of technology in South Asia.
However, the recent chain of events reveal that drones will be used in South Asia by India through satellite control which will definitely boost the flexibility, range and endurance of the Indian Drones. India is all set to launch another satellite GSAT-7A which will be an advanced military communication satellite in geo-synchronous orbit; it would be especially designated to Indian Air Force.
India in its most recent Communication Compatibility and Security Agreement (COMCASA) signed with the US is trying to procure armed Sea Guardian Drone or Predator-B drone for effective intelligence, surveillance and reconnaissance. Predator-B is not only capable of information gathering but can also fire "Hell Fire" missile and smart bombs. It is capable of flying at high altitude, with jamming proof systems like protected GPS, IFF (identification of friend or foe) receiver and has ability to re-arm as well.
Besides, Predator-B India is also in process to acquire missile armed Heron TP drones from Israel for $ 400 million dollars. Fleet of Harpy UAVs is also part of Indian inventory. Harpy is also technology acquired from Israel but is not equipped with missile. India has already shown the intention to create tri-services for space, cyber and innovative technologies in military to develop and use them more effectively in future.
To counter India in drone of UAVs technology Pakistan has also made its indigenous drone named Burraq, which is also capable of firing laser guided missile. Moreover, after the COMCASA and S-400 deal, Pakistan is buying 48 armed Chinese Drones, Wing Long II.
However, in face of growing competition in  ISR capabilities and Information warfare, at the moment Pakistan might also ventured into dual use remote sensing satellites and designated military satellites, to not only have real time intelligence but to increase the endurance and range of its drones as well.
Thus, in the light of current trends it would be safe to say that space, cyber and ISR technologies are becoming part of South Asian military environment. Acquiring armed ISR technology like drones reveals that currently both states are preparing themselves for modern and sub-conventional warfare. Moreover, continuity in conflicting relationship between both states will catalyze the competition in ISR technology and induce more lethality in it which would lead to more instability.
Romania Militarizing the Black Sea Region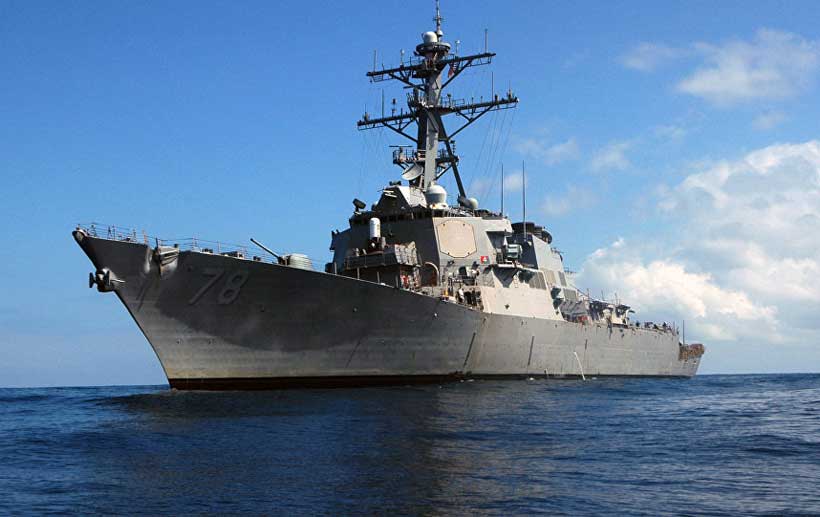 Romania's policy in the Black Sea region is aimed at creating strategic prerequisites for Bucharest to achieve long-term regional leadership.
Russia is the only Black Sea country, which does not fit into the geopolitical landscape being built by Bucharest. It is a country with which Romania, as a member of the EU and NATO, is not bound by allied treaties. Therefore, Romania views Russia as an obstacle to its plans, and its policy is aimed at getting this hurdle out of the way.
Strengthening European security is part of the general context of containing Russia will dominate the agenda of Romania's chairmanship of the European Council from January 2019.
Worried by the current imbalance between the northeast (Baltic region: Poland, Baltic states) and the southeast (Black Sea region: Romania) flanks of NATO, Romania will seek to offset this by beefing up NATO's military presence at both ends of the arc of instability now being created.
Russia's presence on the Black Sea is seen by Bucharest as a sign Moscow's growing influence in the eastern Mediterranean region, which, simultaneously, is reducing the West's sway over the region. Bucharest sees that as a long-term problem as a drop in the West's influence in the Mediterranean will significantly undermine Romania's own position in the Black Sea region.
Even though Russia's military doctrine does not pose any deliberate threat to Romania, this still does not deter Bucharest from making anti-Russian moves. Amid the US' and EU's current tensions with Turkey, Bucharest has a theoretical chance to fill the emerging void in NATO's military architecture in the Eastern Mediterranean. Bucharest is ready (and willing!) to assume some of the geopolitical functions previously assigned to Ankara to act as a regional vanguard in the confrontation with Russia on the Black Sea and increase its strategic significance for the United States and NATO.
The Black Sea region, which links Eurasia with North Africa and the Middle East, serves as a gateway to the Mediterranean, which in turn, is a corridor to the Atlantic and the ocean. Romanian politicians of the past viewed the Black Sea as a road to the Caspian via the Caucasus isthmus with access to Central Asia.
The Black Sea is Romania's only waterway to the outside world that allows it to widen the boundaries of Romanian influence.
Romania's geopolitical doctrine considers the Black Sea as a constituent element of Romanian national identity along with the Danube and  Dniester rivers, and of Romanians as a Black Sea nation. The political tradition of Romania views the Dniester as a natural cultural, political and geographical borderline that separates Europe from Russia-Eurasia, Romanians from Slavs and the Romanian geopolitical area from Russia. The Danube is considered as a vital artery and cradle of the Romanian people, connecting it with the Black Sea and Europe.
Therefore, Romania's expansionism on the Black Sea is not a variable but a permanent aspect Bucharest's foreign policy, along with two other constant vectors to Moldova and the Western Balkans. This three-tier construction constitutes the basis of the Romanian geopolitical consciousness, which, regrettably, is resulting in ill-advised foreign policy moves.
Guided, or rather misguided, by this erroneous policy, the Romanian elites have made all these three components of the Romanian national consciousness and cultural identity dependent on the ever-changing political situation in their relations with Russia.
It was exactly this policy that inevitably pushed bilateral relations on a downward path, since Russia is viewed in this context as something hostile and contrary to the  manifestations of Romanian identity in the world in a political-spatial and cultural-ideological dimension.
Romania spends 2 percent of its GDP on defense with the purchase of modern weapons accounting for a hefty 33 percent of the country's military budget – more than in any other of NATO's East European members. It looks like Romania's chances of equaling Poland in terms of its strategic importance to NATO may soon increase given the country's geographic closeness to Russia's Crimea.
Bucharest and Warsaw have already signed an agreement on strategic partnership, and Poland's "Three Seas" initiative and Bucharest's "Great Romania" project geopolitically complement each other.
The idea underlying the coordinated action by Warsaw and Bucharest is to create an anti-Russian corridor extending from the Baltic Sea to the Black Sea, which is part of Poland's plan to promote European cooperation along the North-South axis.
First published in our partner International Affairs