Hydrocarbons and the Turkey – Cyprus relations
By Floros Flouros(*) and Dr. Athanasios Dagoumas
In this study, the importance of HydroCarbon (HxCY) exploration in Exclusive Economic Zones (EEZ) and most particularly its implication on the involved countries is examined. Moreover, it is well known that Cyprus has been in conflict and confrontation with Turkey during the last decades. It will be argued that the continuation of the HxCY exploration from Cyprus inside its EEZ will strengthen its position with regard to Turkey which means that it will give to the Cyprus Republic a competitive advantage versus Turkey.
The Critical Success Factors (CSF) that affect positively the Cyprus-Turkey relation in the case of HxCY exploration in Cyprus' EEZ will be identified and then prioritized/ranked by importance/contribution to the examined relation. In addition, a list of export options for the Cypriot government is also considered and it will be investigated whether political or economic/financial factors should be taken into consideration for the choice of such export options.
Framework of analysis
Literature Review
The Eastern Mediterranean region has been facing challenges also related to the energy landscape. Since the economy is foreseen to grow further while at the same time the population of the region is expected to grow from 45.3 mill in 2010 to around 60 mill in 2030, energy demand should also increase significantly over the next years.
On the basis of the Exclusive Economic Law (Law no. 64(I) 2004 amended by 2014 Law), "Cyprus declared its EEZ, the outer limit of which shall not extend beyond 200 nautical miles from the baselines" from which "the breadth of territorial sea is measured in accordance with UNCLOS" [1].
In Table 1 short summary is presented regarding the agreements that Cyprus has concluded so far in the East Mediterranean region with its neighboring countries like Israel, Egypt, and Lebanon but not with Greece, Syria and Turkey and the Palestinian Authority.
Table 1: Agreements between Cyprus and other East Mediterranean countries
Country

Date of delimitation agreement/EEZ

Remarks

Egypt

March 2003

May 2006

Delimitation Agreement entered into force

Agreement about cross-median line HxCY resources

Lebanon

January 2007

Delimitation Agreement entered into force

Not ratified by Lebanon yet. Some difficulties still exist, due to ongoing dispute between Lebanon and Israel about their EEZ settlement

Israel

February 2011

Delimitation Agreement entered into force

Even though Israel not signed UNCLOS yet

Greece

Not yet (!)

Syria

Not yet

Turkey

Not yet

The Palestinian Authority

Not yet
In Figure 1, the Maritime Boundaries in the Eastern Mediterranean region are presented [2].
Figure 1: Maritime boundaries and Exploration blocks in East Med at end-2012
(Source: Darbouche at al., 2012).
Turkey considers that the Northern part of Cyprus is of geostrategic importance for at least two reasons: it affects Greek-Turkish relations and it is of global geopolitical interest due to the location [3].
Despite Turkey's recent activities in Cyprus' EEZ, that are mainly aimed at preventing Cyprus from exercising its sovereign rights in its EEZ, all licensed companies finally "proceed with their exploration programs, in line with the licenses granted by the competent authorities of the Government" [1].
Finally, it is important to identify those Critical Success Factors (CSFs) that affect positively the Cyprus-Turkey relation in the case of HxCY explorations that have started in Cyprus' EEZ. As indicated in the previous Table 2.l, CSFs are those key variables that have a tremendous impact on how successfully and effectively an organization meets its mission and in the examined case how Cyprus can continue exploration activities in its EEZ leveraging such a success to its relations with Turkey.
The Research Question
Further to the previous analysis, it is now necessary to address the Research Question and then to search for the useful data and information to answer it. The Research Question is considered very crucial even though the least addressed part of the research process [4].
In the current case, the Research Question can be defined as below:
Identify the Critical Success Factors (CSFs) that would affect positively the Cyprus-Turkey relations in the case of Hydrocarbon Exploration in Cyprus' Exclusive Economic Zone (EEZ).
Empirical research
General
The identity of the research which took place is presented as following:
Research: Qualitative.
Type/Method: Interview (one – to – one and electronic).
Type of Interview: Semi structured.
Sampling: Purposeful sampling and most particular snowball effect.
Size of sample: As mentioned above; the sampling is terminated when no new info is forthcoming.
Selection criteria: relevant to the field, highly educated (academic degree and over), ethnicity of Cypriot, Greek, Turkish, other.
Period: beginning of May – end of July 2015 (3 months).
Analysis
The results are presented in Figure 2, in which EU and USA are considered as the most influencing actors in such cases, since they have been mentioned by almost all the interviewees. Following, Cyprus and Turkey are those countries that are supposed to affect more Cyprus in its actions related to the HxCy exploration and furthermore in finding choices on how to export any quantities from its territory in the near future.
At the same time, commercial companies like those participating in the license part, exploration activities, etc. are also considered that they play an important role in the final plan. Finally, other players mentioned during the interviews are counties like Israel, Greece, Egypt and the Northern part of Cyprus.
Figure 2: Main Stakeholders involved in the exploration and trading gas in East Med
(Source: Authors, 2015).
Stakeholders as institutions like EU and UN are believed to be important factors that can affect the progress and success of the projects and any exports in the region. Technical and geological issues, like the depth of the sea, the morphology of the surface, whether onshore or offshore facilities are all considered by the responders as critical parameters for the preparation, design and evaluation of projects in the gas fields in the Eastern Mediterranean region as per the survey took place during the period May-July 2015.
Figure 3: Critical Success Factors (CSFs)
(Source: Authors, 2015).
Regarding the possible options the Cyprus to export gas, in Table 2 are presented several answers from the responders during the survey:
Table 2: Answers from interviewees regarding better options for Cyprus to export gas
Answer 1

Answer 2

Answer 3

Answer 4

Answer 5

Answer 6

Pipeline to Jordan

From netback view: Egypt could give the best ROI/netback. However, there is a risk since climate is not the best. It looks the most reasonable option but not sure if it can be finally done.

LNG is not recommended due to small qties.

The LNG looks problematic. There is a need for infrastructure.

LNG at Vasilikos: it adds power to Cyprus (having the infrastructure at your own land). There is space available at Cyprus.

The ideal would be that CY-TR-ISR to cooperate closely.

Pipeline to the Palestinian Administration in the West Bank.

From the risk view: the LNG looks preferable, which is not possible to be done (taking into consideration existing amount of gas).

CY-Greece pipeline: Does US support it, since it could compete and replace Russian gas?

Alternative ways for development needed and the needs for infrastructure that make sense to export the NG.

Pipeline to Cyprus due to the distance and geopolitical reasons.

LNG or pipeline is a function of qties (need to be high).

Pipeline to the Gaza Strip.

If qties 3 tcf or more, then LNG. Thus, taking into consideration existing amount of gas it does not look a choice (and additionally Noble does not have any experience with LNG).

Exports to Egypt: yes (+) while Exports to Turkey: neutral (-).

Pipes and LNG are f(qty, market prices).

Export to Greece is not recommended because it would have serious technical problems (deep sea, seismic region, distance, etc) and thus a huge cost

If you want to add value to Turkey, then you decide to pass the pipeline through it. Thus, the question is whether it can go to Greece.

Israel-Cyprus-Greece electricity interconnector is a political issue.

Pipeline to Turkey.

Pipeline to Greece: no way. Huge cost, big risk.

Turkey: it could be an option (in theory) but Turkey would increase its power in the region.

Exports to Palestine is not recommended for Israel.

Export to Egypt: yes, because of existing unutilized infrastructure and Egypt is looking for NG to support its growth plans. It is feasible. Sisi needs supporters/allies.

Depends on negotiations for the solution of the Cyprus problem
(Source: Authors, 2015).
While energy supply is important for the economic growth of a country, there is a correlation between energy use and GNP. Since GNP is not the only factor "of level of civilization or quality of life in a country", it is necessary "when planning for energy needs of a nation to consider alternative socioeconomic models, with emphasis on the socioeconomics and not only the economics" [5].
If a solution is not found in the Cyprus problem then it is impossible to see any cooperation with Turkey. Regarding export options for Cyprus, he mentioned that apart from the local market it can be also said that "the preferred monetization option is regional pipelines" and that Egypt "has been identified as the main export target for the project, together with the Cyprus domestic market" [1].
Cyprus mentioned that "Cyprus needs to continue trying to convenience Turkey on the advantages it stands to gain from adopting a policy based on international law and from contributing to the settlement of the Cyprus problem; a settlement that could allow the Turkish Cypriots to share the benefits of Cyprus' natural resources and wealth [6].
Findings
There have been several cases in which the decision to start and build a project related to the energy (i.e. pipeline Baku-Tbilisi-Ceyhan, BTC) was taken based on political and geopolitical parameters and reasons and not economical-financial ones, since the later did not support the continuation of the project [7]. It has been seen an inclination from the state to "use disruption of natural gas supply in order to promote foreign policy goals" which is supporting the idea of political domination when decisions are taken in energy policy of a country [8].
Based on the results of the qualitative research the CSFs that would affect positively the Cyprus-Turkey relation in the case of HxCY in Cyprus' EEZ can be summarized in terms of importance as following:
Most of the responds are related to the political/geopolitical environment as the most important success factor.
Stakeholders as institutions like EU and UN are believed to be important factors, also.
Geological issues like the depth of the sea, the morphology of the surface
Technological issues as whether the facilities are onshore or offshore
Commercial and economic issues, related to exploration costs, current and future prices in the Oil and Gas markets, incentives and taxation policy from the government, participation of the government into joint venture schemes with private companies, etc.
A short/medium term approach and a long term one had been considered as following:
Short/Medium term approach: due to the current status of Cyprus' political relations with its neighbor's, the liquefaction seems to be the only feasible option for gas exports for the country. Thus, there can be two subsequent options:
Develop a joint liquefaction facility with Israel. This would help Cyprus to dispose of enough gas to synergies for its own LNG export projects. In addition, it would be EU's interest since PCIs are already a reality and it also would assist strengthen EU's security through diversification of sources. However, such a choice require huge investments while gas prices have been weakened radically during 2015.
Participate in a construction scheme to build an export terminal in the Jordanian Free Economic Zone at Aqaba. This would help Jordan to get gas supplies through pipeline and thus serve also local needs.
Continue efforts to participate into energy schemes, which to a great extent are "partnerships of an economic nature, can ease tensions, freeze or even terminate conflicts of a political nature" [1].
Long term approach: The regional geopolitical complexity in the Eastern Mediterranean is already affecting the progress in export gas in the area and as soon as regional conflicts are resolved then the pace of development will be increased significantly.
Cyprus needs to "continue trying to convenience Turkey on the advantages it stands to gain from adopting a policy based on international law and from contributing to the settlement of the Cyprus problem"; by this, it could possible for the Turkish Cypriots to "share the benefits of Cyprus' natural resources and wealth" [6].
Conclusions
Theoretical Findings
Based on the analysis herein, it can be said that any continuation of HxCY Exploration from Cyprus inside its EEZ can strengthen its position with regard to Turkey and this could be supported under conditions like the solidarity of the EU and support from US, the close cooperation with the neighboring counties of Israel and Egypt, the participation of international companies in available business plans in country's territory and finally the continuation of the efforts of Cyprus towards the Cyprus problem which will eventually allow the Turkish Cypriots to benefit of Cyprus' natural resources and wealth.
Based on the analysis presented in this study, it has been suggested that the LNG option seems to be one of the most realistic and promising options for Cyprus to cooperate with its neighbor country Israel provided that the state of Israel can relief any concerns about security and sovereignty. Then, the onshore liquefaction at Cyprus would be decided whether it would be related to the existing field of Aphrodite or others to come on stream in the coming years.
The other option for building FLNG in the Mediterranean or Red Sea could alleviate Israel's fears and provide additional paths to new markets such as Asian avoiding the transportation through the Suez Canal.
Cyprus has decided to explore the possibility of exporting NG discovered in the Aphrodite field to Egypt through an underwater pipeline, while NG from the Aphrodite field will also be brought to mainland Cyprus for power-generation purposes. He also mentioned that the government of Cyprus "does not exclude prospects for energy cooperation with Turkey in the future provided that the Cyprus problem is first settled" which is a pre-condition [5].
Based on the literature and the analysis took place, the decision making for a country whether to proceed with an investment or project in the energy sector might be a combination of several parameters such as political or economic, geographical, historical, social, technological. It is also related to each country, since each one designs and follows its own energy policy and it will have differences from those of other neighbor countries.
Policy Proposals
The recent discoveries of HxCY in the territory of Israel and Cyprus, with a good probability in the future for counties like Egypt, Lebanon and Greece to follow, offer substantial opportunities to further deepen relations between them. Even though current quantities do not seriously affect global correlations, however the power of the closest markets shows the importance of energy as a synergist factor and this is important to be taken under consideration by the governments and authorities in the region.
Greece hardly can substitute Turkey in the planning of Israel and Egypt; however, it can be proved as a reliable partner whose opinion continues to have a casting value in regional affairs. Greece has shown that can achieve tangible results through practical agreements.
Actions that Greece and Cyprus take in pursuit of broader partnerships, initially to start a climate of mutual understanding, and then to design the conditions for foreign investments are deemed good. Without having any given differences in the Eastern Mediterranean region, the main challenge is to turn to normality amid intense pressure on societies and regimes.
Experienced diplomats note that Cyprus need to continue to build regional alliances with Israel and Egypt but at the same time to emphasize the development of its exploration program. During this period, time seem to be working in favor of Cyprus, while the same sources estimate that it is not easy for one company to lease drilling platform to carry out research in an EEZ internationally recognized as belonging to the Republic of Cyprus.
By invoking international law, being on military alert, strengthening strategic alliances with regional players, and harmonizing with the geostrategic interests of the US and EU (as well as the economic interests of large international companies) in the region, Greece, Cyprus and Egypt are taking cautious and systematic steps during a difficult period hoping to find more substantial backing among their allies and partners. Although the research was implemented before the discovery of the Zohr field in Egypt, this development works in favor of deepening the cooperation among Egypt, Cyprus and Greece. Some projects, such as the East-Med pipeline, increase significantly their maturity and possibility to be implemented, as disadvantages over the required gas volumes are surpassed, while they could guarantee considerable financing from the European Commission as a Project of Common Interest (PCI), towards enhancing European energy security and a functioning internal energy market.
---
(*) Floros Flouros has studied Chemical Engineering at the Aristotle University, Nottingham Trent University, UK and the University of Peloponnese, Greece. Floros has held several progressive managerial roles in the chemicals, minerals and polymers industry for the last 17 consecutive years. Email: floros.flouros[at]ntualumni.org.uk
REFERENCES
[1] Himonas, S. 2015. Interview during the Qualitative Research of this subject.
[2] Darbouche, H., El-Katiri, L., Fattouh, B. 2012. East Mediterranean Gas: what kind of a game-changer?. Oxford Institute for Energy Studies. NG71.
[3] Murinson, A. (2006). The strategic depth doctrine of Turkish foreign policy. Middle Eastern Studies, 42(6), 945-964.
[4] Haverland, M. 2010. Conceiving and Designing Political Science Research: Perspectives from Europe. European Political Science, 9: 488-494. Doi:10.1057/eps.2010.61.
[5] Sonnino, T. 1977. A National Energy Policy for Israel. Energy, 2: 141-148.
[6] Zodiates, G. 2015. Interview during the Qualitative Research of this subject.
[7] Nourzhanov, K. 2006. Caspian Oil: geopolitical dreams and real issues, Australian Journal of International Affairs, 60: 59-66.
[8] Shaffer, B. 2011. Israel-New natural gas producer in the Mediterranean. Energy Policy, 39: 5379-5387.
First published by Geopolitics of Energy (GoE, March 2016) under the title: "Identification of the Critical Success Factors that affect positively the Cyprus Turkey Relations in the case of the Hydrocarbons Exploration in Cyprus' Exclusive Economic Zone (EEZ)". Republished by the authors permission.
Renewables offer G20 countries the best opportunity to achieve climate goals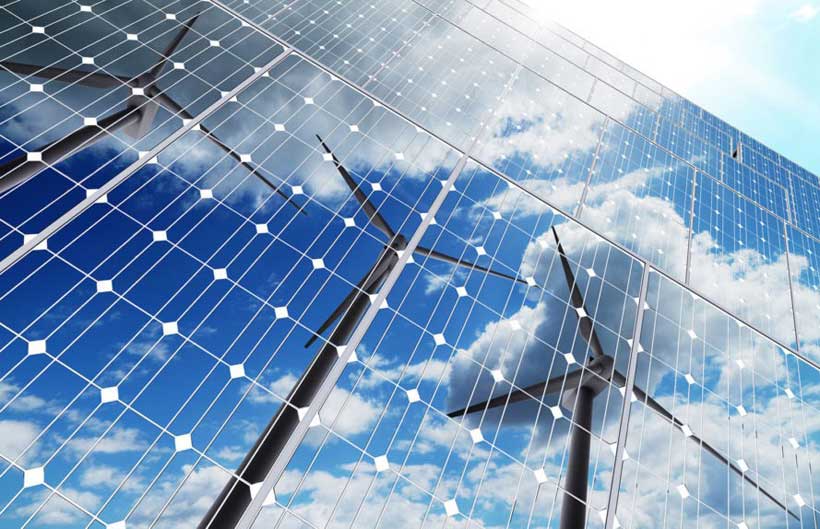 The IPCC special report on the impacts of global warming of 1.5°C, released in October 2018, was unequivocal: urgent global action at an unprecedented scale and speed are needed if the world is going to avert catastrophic climate change. With only 12 years left to keep global temperature rise below 1.5% of pre-industrial levels, the immediate decarbonisation of the energy system must be pursued at every level.
Renewables are, in combination with energy efficiency, the key to uncoupling economic growth from an increase in emissions. The G20 group of countries, whose members represent nearly four-fifths of global energy consumption and a similar share of installed renewable power generation capacity, are well positioned to lead the global energy transformation. IRENA analysis estimates that G20 countries hold 75% of the global renewables deployment potential by 2030.
This imperative has been reflected prominently on the G20 agenda in the past few years, and a number of actions have been identified to accelerate deployment of renewables in G20 countries. In cooperation with the presidencies of Turkey, China, and Germany during the last three years, IRENA has provided targeted analysis and recommendations for energy discussions at the G20.  At the first G20 Energy Ministers Meeting in October 2015, ministers adopted the G20 Toolkit of Voluntary Options for Renewable Energy Deployment, which presents a set of voluntary options for G20 countries to accelerate the scale-up of renewable energy. The International Renewable Energy Agency (IRENA) was tasked with being the central coordinator of the Toolkit's implementation, in co-operation with other international organisations.
Argentina, in the context of its G20 Presidency in 2018, has asked IRENA to elaborate opportunities for the accelerated deployment of renewables, using a systemic and holistic approach, and to present relevant lessons learnt from implementing policy and investment frameworks. Building on this work, IRENA developed an overview of Opportunities to Accelerate Energy Transitions through Enhanced Deployment of Renewables. This analysis highlights that, while there has been significant progress, there is still room for further improvements to the regulatory, policy and institutional framework settings of the G20 countries.
Some of the key measures that are advancing the energy transformation include:
Large-scale power generation installations are increasingly being supported by auctions with record breaking (low) prices and innovative policy design.
Feed-in-tariffs have been successful in driving the solar PV and onshore wind sector in countries such as China, Indonesia, Germany and Japan.
Fiscal and financial incentives have played a significant role in driving large-scale renewable deployment in several G20 countries.
Biofuel mandates (especially in the EU-27) and fiscal incentives to advance electric vehicle use in the G20 are supporting an expansion of renewables in the transportation sector.
Overall, the experience with renewable energy policies in the G20 countries highlights the importance of stability and continuity in instilling investor confidence and attracting investment. To accelerate progress to levels required to keep global temperature rise below 1.5% of pre-industrial levels, a rapid and sustained increase in investment, backed by supportive policies and regulations, is required. In doing so, the countries of the G20 will have an opportunity to provide global leadership on the energy transformation while ensuring a sustainable future with energy accessible to all.
Crunching the numbers: Are we heading for an oil supply shock?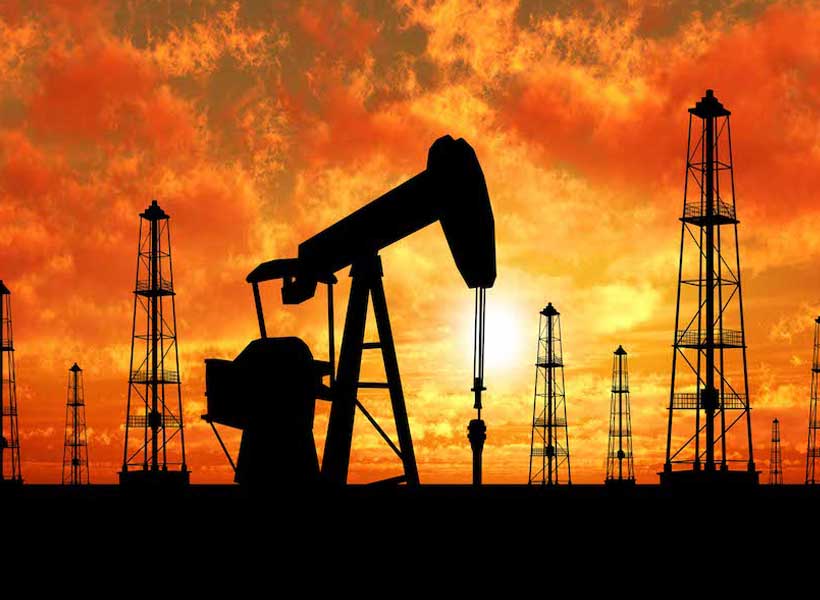 In the detailed energy model that underpins WEO 2018, new sources of oil supply steadily come online at the right time to meet changes in oil demand and keep the system in equilibrium. This smooth matching of supply and demand minimises oil price volatility, which is why our price trajectories in each scenario are smooth, and would likely be a desirable outcome for many of the world's oil consumers (it could also be better in the long run for many of the world's producers.
But commodity markets don't work this way in practice. The oil price drop in 2014 led to multiple widespread impacts on markets, not least of which was that the number of new upstream projects approved for developments plummeted. With the rapid levels of oil demand growth seen in recent years, there are fears that supply could struggle to keep up, bringing with it the risk of damaging price spikes and increased volatility.
On the flip side, with shale production in the United States continuing to grow at record levels and increasing attention on executing upstream projects that can quickly bring oil to market, there are also arguments why a future oil supply "crunch" be safely ruled out. What does the WEO 2018 have to say on this matter?
Why invest in new supply?
The discussion about investment in oil projects typically focuses on the outlook for demand. But this is only a small part of the story – the main reason why new investment is required, in all our scenarios, is because supply at existing fields is constantly declining.
In the New Policies Scenario, there is a 7.5 mb/d increase in oil demand between 2017 and 2025. But without any future capital investment into existing fields or new fields, current sources of supply (including conventional crude oil, natural gas liquids, tight oil, extra-heavy oil and bitumen, processing gains etc.) would drop by over 45 mb/d over this period – this is known as the "natural decline" in supply.  If there were to be continued investment into existing fields but still no new fields were brought online – known as the "observed decline"– then the loss of supply would be closer to 27.5 mb/d. A 35 mb/d supply-demand gap would therefore still need to be filled by investments in new fields in the New Policies Scenario in 2025 (there's also a 26 mb/d gap in 2025 even in the demand-constrained world of the Sustainable Development Scenario).
Part of this 35 mb/d gap is filled by conventional projects already under development. There is also growth in conventional NGLs, extra-heavy oil and bitumen, tight oil in areas outside the United States, and other smaller increases elsewhere. In total these sources add around 11 mb/d new production between 2017 and 2025. Another portion of the gap would be filled by new conventional crude oil projects that have not yet been approved. Around 16 billion barrels of new conventional crude oil resources in new projects are approved each year in the New Policies Scenario between 2017 and 2025: these provide around 13 mb/d additional production in 2025.
This leaves around 11 mb/d. In the New Policies Scenario, this is filled by US shale liquids – also known as "tight liquids" – which includes tight crude oil, tight condensates and tight NGLs. Shale liquids production in the United States in 2017 was just over 7.5 mb/d. If investment were to have stopped in 2017, shale liquids production would have fallen by around 4 mb/d to 2025. However, we have seen that investment and production has actually soared over the course of 2018, and average production in 2018 is set to be close to 9.5 mb/d.
In the New Policies Scenario, shale liquids grow by another 5 mb/d to 2025 (i.e. total growth of 7 mb/d from 2017). So from 2017, and including the production to offset declines, US shale liquids provide the additional 11 mb/d production that is required to fill the remainder of the supply-demand gap. This would represent a huge increase in oil production: the growth between 2015 and 2025 would surpass the fastest rate of growth ever seen previously over a 10-year period (Saudi Arabia between 1967 and 1977).
If conventional investment doesn't pick up…
It is worth looking in more detail at the assumption that 16 billion barrels resources are approved in new conventional crude oil projects each year from 2018 onwards. In the years since the oil price crash in 2014, the average annual level of resources approved has been closer to 8 billion. The volumes of conventional crude oil receiving development approval would therefore need to double from today's levels, alongside robust growth in other sources of production, if there is to be a smooth matching of supply and demand in the New Policies Scenario.
What if this does not occur and annual conventional approvals remain at around today's level? This would mean that some of the supply-demand "gap" would remain and another source would need to step into the breach. The most likely candidate to do so would likely be for US operators to increase tight liquids production at a much faster rate than is projected in the New Policies Scenario.
… then the US would need to add another 'Russia' to the global oil balance in 7 years.
In this case, US tight liquids production would need to grow by an additional 6 mb/d between now and 2025. Total growth in US tight liquids between 2018 and 2025 would therefore be around 11 mb/d: roughly equivalent to adding another "Russia" to the global oil balance over the next 7 years.
With a sufficiently large resource base – much larger than we assume in the New Policies Scenario – it could be possible for US tight liquids production to grow to more than 20 mb/d by 2025. However increasing production to this level would require a level of capital investment and a number of tight oil rigs that would far surpass the previous peaks in 2014. It would also rely on building multiple new distribution pipelines to avoid bottlenecks that could prevent or slow the transport of oil away from production areas.
What if demand were to follow a different trajectory?
In the Sustainable Development Scenario, with concerted action to reduce greenhouse gas emissions to meet the objectives of the Paris Agreement, demand peaks in the early 2020s and falls by 1 mb/d between 2017 and 2025. We do not yet see the policies in place or on the horizon that would lead to this outcome (if we did, they would be incorporated already in the New Policies Scenario), but it is of course possible that a lower demand trajectory also helps to avoid the risk of market tightening in the 2020s.
In the Sustainable Development Scenario, shale liquids, conventional NGLs and EHOB all grow from today's levels in this scenario, albeit to a lesser extent than in the New Policies Scenario given a lower oil price. Filling the remainder of the gap would require approvals of around 8 billion barrels between now and 2025. This is very similar to the level seen over the past few years. This places the implications of "peak oil demand" in context. Even with a near-term peak and subsequent reduction in demand of around 1 mb/d by the mid-2020s, there remains a need to develop new upstream oil investments to fill the supply-demand gap.
Is nuclear energy essential for deep decarbonization?
The world is not on track to meet the target of the Paris Agreement to limit global warming to 'well below' 2°C. Participants at the Ninth International Forum of Energy for Sustainable Development (12-15 November 2018) in Kiev, Ukraine, deliberated on how nuclear energy could contribute to deep decarbonization. Today, some 450 nuclear power reactors in 30 countries provide about 11% of the world's electricity. Nuclear energy is the world's second largest source of low-carbon power, with about 30% of the total in 2015, and it displaces about 2 gigatonnes of CO2 every year.
Speaking at the Forum's workshop on "Nuclear Energy and Sustainable Development: Role of nuclear in a decarbonized energy mix", Ms. Yuliya Pidkomorna, Deputy Minister for Energy and Coal Industry, Ukraine observed that nuclear energy is the mainstay of energy infrastructure in Ukraine. Experts from Ukraine showcased nuclear energy's contributions to the country's achievement of the Sustainable Development Goals. Participants from United Kingdom and Canada presented national programmes in which nuclear energy contributes to deep decarbonization.
"A dialogue on the energy transition is incomplete without considering nuclear power", said Mr. Scott Foster, Director, Sustainable Energy Division, UNECE in his opening remarks. "This is why the Forum has included nuclear energy on the agenda for the first time."
Many countries have chosen to not pursue nuclear energy because they view that the risks of incidents or accidents at nuclear power stations are unacceptable. Other countries have determined that they will not be able to achieve their development objectives without deploying nuclear power. Many countries such as China, India and Russia are expanding their nuclear power base, while countries like Bangladesh, Belarus, Turkey and the United Arab Emirates are building nuclear power plants for the first time.
Advanced nuclear power systems incorporate passive safety features. Reducing costs through economies of scale and deployment of innovative small and medium reactors will have to be accelerated. Over fifty models of such reactors are under design and regulatory approval in different countries.
"Small and medium reactors are a possible game changer for nuclear power", said David Shropshire, Section Head, Planning and Economic Studies, International Atomic Energy Agency. "They can be deployed by 2030 as a low carbon alternative, meet growing needs for potable water due to the climate change, and support remote and niche applications."
"Today's nuclear energy is the product of 60 years of innovation, supplying clean, affordable and reliable electricity on a major scale", said Ms. Agneta Rising, Director-General, World Nuclear Association, summarizing the deliberations at the workshop. "To meet the growing demand for clean electricity, the global nuclear industry Harmony programme sets out a vision of 25% of global electricity supplied by nuclear by 2050 working alongside other low-carbon energy forms such as renewable energies."
Deliberations on nuclear energy at the Forum intersected with discussions on renewable energy, energy efficiency, and fossil fuels and the need for finding the right mix suited for different regions and countries. Decarbonizing energy will require contributions from all low-carbon technologies.
The workshop was co-organized by World Nuclear Association and the International Atomic Energy Agency.