Hydrocarbons and the Turkey – Cyprus relations
By Floros Flouros(*) and Dr. Athanasios Dagoumas
In this study, the importance of HydroCarbon (HxCY) exploration in Exclusive Economic Zones (EEZ) and most particularly its implication on the involved countries is examined. Moreover, it is well known that Cyprus has been in conflict and confrontation with Turkey during the last decades. It will be argued that the continuation of the HxCY exploration from Cyprus inside its EEZ will strengthen its position with regard to Turkey which means that it will give to the Cyprus Republic a competitive advantage versus Turkey.
The Critical Success Factors (CSF) that affect positively the Cyprus-Turkey relation in the case of HxCY exploration in Cyprus' EEZ will be identified and then prioritized/ranked by importance/contribution to the examined relation. In addition, a list of export options for the Cypriot government is also considered and it will be investigated whether political or economic/financial factors should be taken into consideration for the choice of such export options.
Framework of analysis
Literature Review
The Eastern Mediterranean region has been facing challenges also related to the energy landscape. Since the economy is foreseen to grow further while at the same time the population of the region is expected to grow from 45.3 mill in 2010 to around 60 mill in 2030, energy demand should also increase significantly over the next years.
On the basis of the Exclusive Economic Law (Law no. 64(I) 2004 amended by 2014 Law), "Cyprus declared its EEZ, the outer limit of which shall not extend beyond 200 nautical miles from the baselines" from which "the breadth of territorial sea is measured in accordance with UNCLOS" [1].
In Table 1 short summary is presented regarding the agreements that Cyprus has concluded so far in the East Mediterranean region with its neighboring countries like Israel, Egypt, and Lebanon but not with Greece, Syria and Turkey and the Palestinian Authority.
Table 1: Agreements between Cyprus and other East Mediterranean countries
Country

Date of delimitation agreement/EEZ

Remarks

Egypt

March 2003

May 2006

Delimitation Agreement entered into force

Agreement about cross-median line HxCY resources

Lebanon

January 2007

Delimitation Agreement entered into force

Not ratified by Lebanon yet. Some difficulties still exist, due to ongoing dispute between Lebanon and Israel about their EEZ settlement

Israel

February 2011

Delimitation Agreement entered into force

Even though Israel not signed UNCLOS yet

Greece

Not yet (!)

Syria

Not yet

Turkey

Not yet

The Palestinian Authority

Not yet
In Figure 1, the Maritime Boundaries in the Eastern Mediterranean region are presented [2].
Figure 1: Maritime boundaries and Exploration blocks in East Med at end-2012
(Source: Darbouche at al., 2012).
Turkey considers that the Northern part of Cyprus is of geostrategic importance for at least two reasons: it affects Greek-Turkish relations and it is of global geopolitical interest due to the location [3].
Despite Turkey's recent activities in Cyprus' EEZ, that are mainly aimed at preventing Cyprus from exercising its sovereign rights in its EEZ, all licensed companies finally "proceed with their exploration programs, in line with the licenses granted by the competent authorities of the Government" [1].
Finally, it is important to identify those Critical Success Factors (CSFs) that affect positively the Cyprus-Turkey relation in the case of HxCY explorations that have started in Cyprus' EEZ. As indicated in the previous Table 2.l, CSFs are those key variables that have a tremendous impact on how successfully and effectively an organization meets its mission and in the examined case how Cyprus can continue exploration activities in its EEZ leveraging such a success to its relations with Turkey.
The Research Question
Further to the previous analysis, it is now necessary to address the Research Question and then to search for the useful data and information to answer it. The Research Question is considered very crucial even though the least addressed part of the research process [4].
In the current case, the Research Question can be defined as below:
Identify the Critical Success Factors (CSFs) that would affect positively the Cyprus-Turkey relations in the case of Hydrocarbon Exploration in Cyprus' Exclusive Economic Zone (EEZ).
Empirical research
General
The identity of the research which took place is presented as following:
Research: Qualitative.
Type/Method: Interview (one – to – one and electronic).
Type of Interview: Semi structured.
Sampling: Purposeful sampling and most particular snowball effect.
Size of sample: As mentioned above; the sampling is terminated when no new info is forthcoming.
Selection criteria: relevant to the field, highly educated (academic degree and over), ethnicity of Cypriot, Greek, Turkish, other.
Period: beginning of May – end of July 2015 (3 months).
Analysis
The results are presented in Figure 2, in which EU and USA are considered as the most influencing actors in such cases, since they have been mentioned by almost all the interviewees. Following, Cyprus and Turkey are those countries that are supposed to affect more Cyprus in its actions related to the HxCy exploration and furthermore in finding choices on how to export any quantities from its territory in the near future.
At the same time, commercial companies like those participating in the license part, exploration activities, etc. are also considered that they play an important role in the final plan. Finally, other players mentioned during the interviews are counties like Israel, Greece, Egypt and the Northern part of Cyprus.
Figure 2: Main Stakeholders involved in the exploration and trading gas in East Med
(Source: Authors, 2015).
Stakeholders as institutions like EU and UN are believed to be important factors that can affect the progress and success of the projects and any exports in the region. Technical and geological issues, like the depth of the sea, the morphology of the surface, whether onshore or offshore facilities are all considered by the responders as critical parameters for the preparation, design and evaluation of projects in the gas fields in the Eastern Mediterranean region as per the survey took place during the period May-July 2015.
Figure 3: Critical Success Factors (CSFs)
(Source: Authors, 2015).
Regarding the possible options the Cyprus to export gas, in Table 2 are presented several answers from the responders during the survey:
Table 2: Answers from interviewees regarding better options for Cyprus to export gas
Answer 1

Answer 2

Answer 3

Answer 4

Answer 5

Answer 6

Pipeline to Jordan

From netback view: Egypt could give the best ROI/netback. However, there is a risk since climate is not the best. It looks the most reasonable option but not sure if it can be finally done.

LNG is not recommended due to small qties.

The LNG looks problematic. There is a need for infrastructure.

LNG at Vasilikos: it adds power to Cyprus (having the infrastructure at your own land). There is space available at Cyprus.

The ideal would be that CY-TR-ISR to cooperate closely.

Pipeline to the Palestinian Administration in the West Bank.

From the risk view: the LNG looks preferable, which is not possible to be done (taking into consideration existing amount of gas).

CY-Greece pipeline: Does US support it, since it could compete and replace Russian gas?

Alternative ways for development needed and the needs for infrastructure that make sense to export the NG.

Pipeline to Cyprus due to the distance and geopolitical reasons.

LNG or pipeline is a function of qties (need to be high).

Pipeline to the Gaza Strip.

If qties 3 tcf or more, then LNG. Thus, taking into consideration existing amount of gas it does not look a choice (and additionally Noble does not have any experience with LNG).

Exports to Egypt: yes (+) while Exports to Turkey: neutral (-).

Pipes and LNG are f(qty, market prices).

Export to Greece is not recommended because it would have serious technical problems (deep sea, seismic region, distance, etc) and thus a huge cost

If you want to add value to Turkey, then you decide to pass the pipeline through it. Thus, the question is whether it can go to Greece.

Israel-Cyprus-Greece electricity interconnector is a political issue.

Pipeline to Turkey.

Pipeline to Greece: no way. Huge cost, big risk.

Turkey: it could be an option (in theory) but Turkey would increase its power in the region.

Exports to Palestine is not recommended for Israel.

Export to Egypt: yes, because of existing unutilized infrastructure and Egypt is looking for NG to support its growth plans. It is feasible. Sisi needs supporters/allies.

Depends on negotiations for the solution of the Cyprus problem
(Source: Authors, 2015).
While energy supply is important for the economic growth of a country, there is a correlation between energy use and GNP. Since GNP is not the only factor "of level of civilization or quality of life in a country", it is necessary "when planning for energy needs of a nation to consider alternative socioeconomic models, with emphasis on the socioeconomics and not only the economics" [5].
If a solution is not found in the Cyprus problem then it is impossible to see any cooperation with Turkey. Regarding export options for Cyprus, he mentioned that apart from the local market it can be also said that "the preferred monetization option is regional pipelines" and that Egypt "has been identified as the main export target for the project, together with the Cyprus domestic market" [1].
Cyprus mentioned that "Cyprus needs to continue trying to convenience Turkey on the advantages it stands to gain from adopting a policy based on international law and from contributing to the settlement of the Cyprus problem; a settlement that could allow the Turkish Cypriots to share the benefits of Cyprus' natural resources and wealth [6].
Findings
There have been several cases in which the decision to start and build a project related to the energy (i.e. pipeline Baku-Tbilisi-Ceyhan, BTC) was taken based on political and geopolitical parameters and reasons and not economical-financial ones, since the later did not support the continuation of the project [7]. It has been seen an inclination from the state to "use disruption of natural gas supply in order to promote foreign policy goals" which is supporting the idea of political domination when decisions are taken in energy policy of a country [8].
Based on the results of the qualitative research the CSFs that would affect positively the Cyprus-Turkey relation in the case of HxCY in Cyprus' EEZ can be summarized in terms of importance as following:
Most of the responds are related to the political/geopolitical environment as the most important success factor.
Stakeholders as institutions like EU and UN are believed to be important factors, also.
Geological issues like the depth of the sea, the morphology of the surface
Technological issues as whether the facilities are onshore or offshore
Commercial and economic issues, related to exploration costs, current and future prices in the Oil and Gas markets, incentives and taxation policy from the government, participation of the government into joint venture schemes with private companies, etc.
A short/medium term approach and a long term one had been considered as following:
Short/Medium term approach: due to the current status of Cyprus' political relations with its neighbor's, the liquefaction seems to be the only feasible option for gas exports for the country. Thus, there can be two subsequent options:
Develop a joint liquefaction facility with Israel. This would help Cyprus to dispose of enough gas to synergies for its own LNG export projects. In addition, it would be EU's interest since PCIs are already a reality and it also would assist strengthen EU's security through diversification of sources. However, such a choice require huge investments while gas prices have been weakened radically during 2015.
Participate in a construction scheme to build an export terminal in the Jordanian Free Economic Zone at Aqaba. This would help Jordan to get gas supplies through pipeline and thus serve also local needs.
Continue efforts to participate into energy schemes, which to a great extent are "partnerships of an economic nature, can ease tensions, freeze or even terminate conflicts of a political nature" [1].
Long term approach: The regional geopolitical complexity in the Eastern Mediterranean is already affecting the progress in export gas in the area and as soon as regional conflicts are resolved then the pace of development will be increased significantly.
Cyprus needs to "continue trying to convenience Turkey on the advantages it stands to gain from adopting a policy based on international law and from contributing to the settlement of the Cyprus problem"; by this, it could possible for the Turkish Cypriots to "share the benefits of Cyprus' natural resources and wealth" [6].
Conclusions
Theoretical Findings
Based on the analysis herein, it can be said that any continuation of HxCY Exploration from Cyprus inside its EEZ can strengthen its position with regard to Turkey and this could be supported under conditions like the solidarity of the EU and support from US, the close cooperation with the neighboring counties of Israel and Egypt, the participation of international companies in available business plans in country's territory and finally the continuation of the efforts of Cyprus towards the Cyprus problem which will eventually allow the Turkish Cypriots to benefit of Cyprus' natural resources and wealth.
Based on the analysis presented in this study, it has been suggested that the LNG option seems to be one of the most realistic and promising options for Cyprus to cooperate with its neighbor country Israel provided that the state of Israel can relief any concerns about security and sovereignty. Then, the onshore liquefaction at Cyprus would be decided whether it would be related to the existing field of Aphrodite or others to come on stream in the coming years.
The other option for building FLNG in the Mediterranean or Red Sea could alleviate Israel's fears and provide additional paths to new markets such as Asian avoiding the transportation through the Suez Canal.
Cyprus has decided to explore the possibility of exporting NG discovered in the Aphrodite field to Egypt through an underwater pipeline, while NG from the Aphrodite field will also be brought to mainland Cyprus for power-generation purposes. He also mentioned that the government of Cyprus "does not exclude prospects for energy cooperation with Turkey in the future provided that the Cyprus problem is first settled" which is a pre-condition [5].
Based on the literature and the analysis took place, the decision making for a country whether to proceed with an investment or project in the energy sector might be a combination of several parameters such as political or economic, geographical, historical, social, technological. It is also related to each country, since each one designs and follows its own energy policy and it will have differences from those of other neighbor countries.
Policy Proposals
The recent discoveries of HxCY in the territory of Israel and Cyprus, with a good probability in the future for counties like Egypt, Lebanon and Greece to follow, offer substantial opportunities to further deepen relations between them. Even though current quantities do not seriously affect global correlations, however the power of the closest markets shows the importance of energy as a synergist factor and this is important to be taken under consideration by the governments and authorities in the region.
Greece hardly can substitute Turkey in the planning of Israel and Egypt; however, it can be proved as a reliable partner whose opinion continues to have a casting value in regional affairs. Greece has shown that can achieve tangible results through practical agreements.
Actions that Greece and Cyprus take in pursuit of broader partnerships, initially to start a climate of mutual understanding, and then to design the conditions for foreign investments are deemed good. Without having any given differences in the Eastern Mediterranean region, the main challenge is to turn to normality amid intense pressure on societies and regimes.
Experienced diplomats note that Cyprus need to continue to build regional alliances with Israel and Egypt but at the same time to emphasize the development of its exploration program. During this period, time seem to be working in favor of Cyprus, while the same sources estimate that it is not easy for one company to lease drilling platform to carry out research in an EEZ internationally recognized as belonging to the Republic of Cyprus.
By invoking international law, being on military alert, strengthening strategic alliances with regional players, and harmonizing with the geostrategic interests of the US and EU (as well as the economic interests of large international companies) in the region, Greece, Cyprus and Egypt are taking cautious and systematic steps during a difficult period hoping to find more substantial backing among their allies and partners. Although the research was implemented before the discovery of the Zohr field in Egypt, this development works in favor of deepening the cooperation among Egypt, Cyprus and Greece. Some projects, such as the East-Med pipeline, increase significantly their maturity and possibility to be implemented, as disadvantages over the required gas volumes are surpassed, while they could guarantee considerable financing from the European Commission as a Project of Common Interest (PCI), towards enhancing European energy security and a functioning internal energy market.
---
(*) Floros Flouros has studied Chemical Engineering at the Aristotle University, Nottingham Trent University, UK and the University of Peloponnese, Greece. Floros has held several progressive managerial roles in the chemicals, minerals and polymers industry for the last 17 consecutive years. Email: floros.flouros[at]ntualumni.org.uk
REFERENCES
[1] Himonas, S. 2015. Interview during the Qualitative Research of this subject.
[2] Darbouche, H., El-Katiri, L., Fattouh, B. 2012. East Mediterranean Gas: what kind of a game-changer?. Oxford Institute for Energy Studies. NG71.
[3] Murinson, A. (2006). The strategic depth doctrine of Turkish foreign policy. Middle Eastern Studies, 42(6), 945-964.
[4] Haverland, M. 2010. Conceiving and Designing Political Science Research: Perspectives from Europe. European Political Science, 9: 488-494. Doi:10.1057/eps.2010.61.
[5] Sonnino, T. 1977. A National Energy Policy for Israel. Energy, 2: 141-148.
[6] Zodiates, G. 2015. Interview during the Qualitative Research of this subject.
[7] Nourzhanov, K. 2006. Caspian Oil: geopolitical dreams and real issues, Australian Journal of International Affairs, 60: 59-66.
[8] Shaffer, B. 2011. Israel-New natural gas producer in the Mediterranean. Energy Policy, 39: 5379-5387.
First published by Geopolitics of Energy (GoE, March 2016) under the title: "Identification of the Critical Success Factors that affect positively the Cyprus Turkey Relations in the case of the Hydrocarbons Exploration in Cyprus' Exclusive Economic Zone (EEZ)". Republished by the authors permission.
A Century of Russia's Weaponization of Energy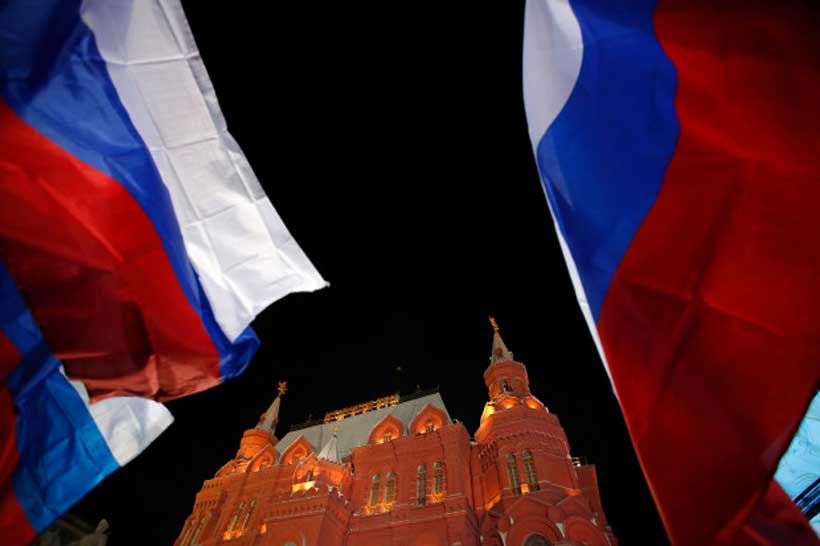 In 1985 a joint meeting between U.S. President Ronald Reagan, and former Soviet leader, Mikhail Gorbachev conveyed this enduring sentiment during the height of the Cold War, "a nuclear war cannot be won and must never be fought." This sentiment began moving both countries, and the world away from Mutually Assured Destruction (M.A.D.); and soon thereafter the Cold War ended. With the rise of Vladimir Putin, and the return of the Russian strongman based on the Stalin-model of leadership, Russia now uses and wields Russian energy assets, as geopolitical pawns (Syrian and Crimean invasions) the way they once terrorized the world with their nuclear arsenal.
Russia will remain a global force – even with an economy over reliant on energy – and Putin being the political force that controls the country. What makes the Russian weaponization of energy a force multiplier is "its vast geography, permanent membership in the UN Security Council, rebuilt military, and immense nuclear forces," while having the ability to disrupt global prosperity, and sway political ideologies in the United States, Europe, Middle East, Asia, and the entire Artic Circle.
Putin understands that whoever controls energy controls the world – mainly fossil fuels – oil, petroleum, natural gas, coal, and nuclear energy to electricity is now added to this dominating mix. Now that Stalin has taken on mythological status under Putin's tutelage, Joseph Stalin once said: "The war (WWII) was decided by engines and octane."Winston Churchill agreed with Stalin on the critical importance of fuel: "Above all, petrol governed every movement."
The most devastating war in human history, and one that killed millions of Russians continues driving Putin's choice to make energy the focal point of their economy, military, and forward-projecting foreign policy. This began the modern, energy-industrial complex that mechanized and industrialized energy as a war-making tool that still affects people-groups, countries, and entire regions of the world.
Russia, then the U.S.S.R. (former Soviet Union), and now current Russia have always thought of energy as a way for their government to dominate their countrymen, traditional spheres of influence (Ukraine, Georgia, Moldova, Ukraine, Estonia, Latvia, Lithuania, Belarus, Central Asia), and a strategic buffer zone against land-based attacks that came from Napoleon and Hitler's armies that still haunts the Russian psyche.
The timeline of Russia from the 1917, violence-fueled Russian Revolution that brought the Bolsheviks to power, the rise and death of Stalin in 1953, World War II in-between, the Cold War that began March 5, 1946 in Winston Churchill's famous speech declaring "an Iron Curtain has descended across the Continent," has been powered by energy.
This kicked off the Cold War until the collapse of the Soviet Union in 1991. During this epoch in history the Soviets promoted global revolution using their economy and military that ran on fossil fuels and nuclear weaponry. In 1999 Vladimir Putin becomes Prime Minister after Boris Yeltsin resigns office, and the rebirth of the Soviet Union, and weaponization of energy continues until today under Putin's regime.
What Russia now promotes foremost over all objectives: "undermining the U.S.-led liberal international order and the cohesion of the West."Russia's principal adversaries in this geopolitical tug-of-war over energy and influence are the U.S., the European Union (EU), and North Atlantic Treaty Organization (NATO). All of these variables are meant to bolster Russia and Putin's "commercial, military, and energy interests."
This geopolitical struggle doesn't take place without abundant, reliable, affordable, scalable, and flexible oil, and natural gas. This is likely why Russia has begun a massive coal exploration and production (E&P) program that has grown exponentially since 2017 according to Russia's Federal State Statistics Service.
The entire Russian economy is now based on rewarding Putin's oligarchical cronies, and ensuring Russian energy giants Rosneft and Gazprom can fill the Kremlin's coffers to annex Crimea and gain a strategic foothold in the Middle East via the Syrian invasion. This economic system is now referred to as "Putinomics." Using energy resources to fund global chaos, and wars while rewarding his favorite oligarchs and agencies that do the Kremlin's bidding.
Russia is now in a full-fledged battle with western powers, and its affiliated allies over the fossil fuel industry. While the rest of the world is attempting to incorporate renewable energy to electricity onto its electrical grids, and pouring government monies into building momentum for a carbon-free society, Russia is going the opposite direction.
Moscow's energy intentions are clear, and have been for over one hundred years. Currently, there Syrian foothold has allowed them to entrench themselves back into the Middle East. This time they aren't spreading revolutionary communism, instead it is Putin-driven oil and natural gas supplies through pipelines and E&P rights acquired in "Turkey, Iraq, Lebanon, and Syria."
Russia has a clear pathway to block U.S. liquid natural gas (LNG) into Europe, and a land bridge from the Middle East to Europe almost guarantees Russian natural gas is cheaper, more accessible, and maintains that Europe looks to Russia first for its energy needs. By cementing their role as the "primary gas supplier and expands its influence in the Middle East," the U.S., EU, and NATO's military dominance are overtaken by natural gas that Europe desperately needs to power their economies, and heat their homes in brutal, winter months.
To counter Russian energy influence bordering on a monopoly over European energy needs, the current U.S. administration should make exporting natural gas into LNG a top "priority." Work with European allies in Paris, Berlin, and NATO headquarters to operationally thwart Moscow's "Middle East energy land bridge." Global energy security is too important by allowing Russian influence to continue spreading.
More of a good thing – is surplus renewable electricity an opportunity for early decarbonisation?
We are entering a world where renewables will make up an increasing share of our electricity supply –the electricity sector was the leading sector for energy investment in 2018, the third year in a row that this has occurred.
This trend is set to continue. In WEO 2018's New Policies Scenario, 21% of global electricity production is projected to come from variable renewables by 2040, up from 7% in 2018, supported by about $5.3 trillion of investment. The EU share is even higher at around 39%. In our more ambitious Sustainable Development Scenario, which aims to get energy system emissions down to levels consistent with the Paris goals, variable renewables are projected to supply 38% of global electricity in 2040 (44% in the EU), a level that would require nearly $8.5 trillion of generation investment.
Regardless of scenario, this rapid expansion of renewables will inevitably lead to particular challenges to operating power systems. This is best highlighted by the so-called duck curve, made famous by the California ISO.
The curve was developed to show the impact of increasing distributed solar PV capacity on the demand for grid electricity. As solar PV capacity grows, the demand for grid electricity falls during the day with the greatest decrease in the middle of the day when PV production is highest – the belly of the duck. In the afternoon as PV production declines towards sunset, the demand for grid electricity can grow quite quickly – the neck of the duck.
The duck is growing faster than anticipated. Five years ago, the California ISO had expected California midday demand to drop over 40% on a sunny spring day by 2020 thanks to the growth of small solar PV systems. In fact, by 2018, the spring mid-day demand on the high voltage system had already decreased by two thirds. The consequent increase in supply required in the late afternoon as solar production recedes, was already close to 15 GW, significantly greater than the 2020 anticipated level of 13 GW.
The result is that some excess supply needs to be curtailed to balance the system. While the percentages of solar and wind production that have to be curtailed in California are rather small, in other jurisdictions the share is more significant.
In China, for example, the national average for wind curtailment was around 7% in 2018, with much higher levels in certain provinces. In the Canadian province of Ontario about one quarter of variable renewable generation in 2017 had to be curtailed, along with cuts in nuclear and hydropower output. This was in a jurisdiction where wholesale market prices were zero or negative almost one-third of that year.
The challenges are clear – a world with higher shares of variable renewable energy (VRE) – i.e., wind and solar PV – will face challenges with integration. This is a priority area of work for the IEA, and we are focused on providing insights on the issues and technologies that can be employed to deal with higher shares of variable renewables.
One of these insights is that renewables integration can be divided into a set of six phases dependent partly on the share of variable renewables in the system, but also on other system-dependent factors such as the share of storage hydro and interconnections.
Two countries have already reached Phase 4. Denmark, which has been a leader, has the significant advantage of strong interconnections to handle both surpluses and shortfalls. Ireland has much weaker interconnections and additional measures have been needed to ensure short-term system stability.
No country is yet in Phase 5 (where production can exceed demand) or in Phase 6, where seasonal storage solutions would be needed to match supply and demand.
Strong renewables policies are expected to continue to favour wind and solar power for the foreseeable future. This will mean that by 2030, we expect more countries, particularly in Europe, to evolve to these higher phases.
Too much of a good thing?
As more countries move to higher shares of VRE, it appears that there could be "too much of a good thing" – excess generation that may have to be curtailed and appears as wasteful.
The tendency is to treat this primarily as a technology problem for the power system to solve. Indeed part of the solution will lie in improvements in technology. We will need some form of energy storage to convert the excess at one time of day into necessary power system supply at another. Smart grids, especially smarter distribution systems, will be better able to manage increasing shares of renewables as well – and they too will likely have more energy storage. And finally, the growth of EVs (currently driving global battery demand) represents a huge potential source of storage and demand-side flexibility as well.
But treating this only as a technical problem is missing the economic perspective. Trillions of dollars of investment in renewables is expected in the coming years, and so there is a risk that billions of dollars of renewable electricity – zero marginal cost, zero carbon – could be wasted.
Economists have their own tools for solving these type of problems. Many would see not a problem but an opportunity – offering surplus electricity available at a zero (or low) price to customers during periods of surplus is a means to manage this surplus efficiently.
Dynamic pricing of wholesale electricity is often proposed as a mechanism to efficiently manage peak demand of electricity – to charge more when electricity is scarce. Not surprisingly, passing on high wholesale prices as high retail prices has been met with customer resistance, and the uptake of dynamic pricing has been rather limited.
However, if low wholesale prices were passed on as low retail prices, we would expect customers to be more accepting. While most small customers might not be expected to respond on their own, low dynamic prices create opportunities for innovators to develop technologies and processes that would make it easy and profitable for the customer to respond. Many of these will involve using the electricity to replace, at least in part, an energy service provided by fossil fuels. In this way, it can help hasten the decarbonisation goal of the clean energy transition.
Barriers to efficient pricing
Unfortunately for now, there are a range of barriers in our current policies that prevent electricity customers from seeing these prices: the level of electricity taxes, the design of electricity tariffs and more broadly our approach to the electricity demand side. This means there is a need to change outdated policies.
Much of our electricity policy dates from a period where wasteful consumption led to an increasing number of power plants – particularly fossil and nuclear plants. Indeed, electricity was considered to be a particularly inefficient means of achieving a level of energy service.
This has affected the way and level at which electricity is taxed, the way regulated prices are designed, and perhaps most challenging of all, how we address demand side policies and particularly electricity efficiency.
But now we are entering a different era, an era where most of the incremental electricity generation will come from wind and solar power. How should it change our taxation, rate setting and electricity efficiency policies?
Economics should guide us so that:
Taxes are fixed in an efficient way, in order to distort as least as possible consumers and producers decisions
Consumption is efficient, both through taxes and regulated tariffs
Ensuring end-use energy consumption is carbon-efficient
Electricity taxes that exist in many countries today were set as a result of either a deliberate policy to reduce electricity consumption in energy importing countries (Europe) and/or environmentally conscious jurisdictions (Europe, California). They have also provided an easily enforceable tax base for municipalities and subnational jurisdictions. These taxes can be quite substantial, amounting to over half the cost of power for households in some European countries.
Yet many of the reasons for taxing electricity heavily are no longer valid. The emissions argument in particular makes little sense in highly decarbonised power sectors such as Sweden, France, or Switzerland.
In addition to taxation, pricing systems tend to discourage consumption regardless of how clean the production is. There are countries where, paradoxically, a high level of renewable penetration discourages the consumption of renewable energy.
Germany is probably the best known example. Although prices in the wholesale market can fall to zero when wind and solar power are particularly prolific, the end user cannot buy electricity at the real time price, but even if that were possible, it would mean paying the EEG payment (which is intended to recover the cost of renewables) which is currently 6.405 euro cents per kWh. This means that the end user incentive to use that renewable energy to substitute for fossil fuels in their own consumption is blunted.
What needs to be done instead is to encourage customer response based on the real-time price for power. Most other costs should no longer be recovered on a per kWh basis.
Getting prices right for the end consumer means also addressing regulated prices such as for networks where these are separately specified. Networks remain largely fixed cost entities in developed economies where demand has not been growing. For electricity customers, the value of the electricity network is as the provider of reliable electricity service – a value that is not directly related to the quantity of power delivered. Increasingly, as more and more customers generate their own electricity, the value of the network is evolving to become a platform to sell some of that power or other electricity services.
Moving towards a fixed charge would recognize the value of the network service for customers. It would also alleviate concerns that customers choosing to self-generate are not contributing sufficiently to the costs of using a network they still require.
Finally, demand-side policies should be designed in a way that minimizes both costs to consumers and their carbon footprint.
As renewables continue to grow and increasingly face curtailment, the optimal policy may no longer to be to encourage electricity conservation. Instead, demand side policies that encourage carbon conservation might be more efficient.
The figure above shows how the prices charged for consuming an additional kWh of electricity in each US jurisdiction is compared to the social marginal cost of producing that electricity. Red means the social cost of production exceeds the marginal cost, suggesting that marginal prices are too low and interventions such as conservation programs could be efficient. Conversely, in the deep blue regions, electricity prices are too high, suggesting that conservation and net metering programs need to be reconsidered.
Ultimately, when marginal prices for clean electricity consumption are adjusted downwards the viability of electrification increases – which can replace other end-uses of fossil fuels.
In fact, these changing circumstances are beginning to be recognized. The California energy regulator, the California Public Utilities Commission, has recently ruled that utility energy efficiency programs can include those that encourage customers to substitute electricity for fossil fuels.
More of a good thing
The good news is that the direction for electricity investments is positive, with the share of renewables likely to grow rapidly spurred by government policies and falling costs. Yet the resultant growth of wind and solar power will lead to new integration challenges for today's power systems and these challenges will become greater over time.
Yet solving those challenges will also lead to economic opportunities in the energy system – opportunities to reduce costs, waste and emissions by making electricity available in substitution of fossil fuels.
Policies are central to realising these opportunities, by reforming electricity taxation, getting regulated prices right, and emphasizing carbon conservation above electricity conservation. The right price signals will encourage the innovation needed to advance the clean energy transition. And in the end, customers will have more of a "good thing": greater access to cheaper, clean power.
Is government support for EVs contributing to a low-emissions future?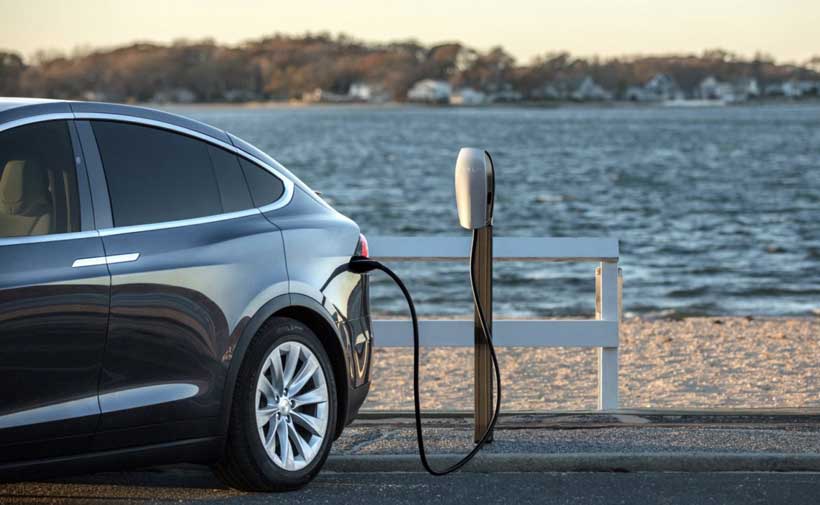 Authors: Leonardo Paoli and Simon Bennett*
The value of government incentives rose by 72%, but smart policy will be needed to avoid booms and busts, and encourage continuous reductions in average EV prices.
Encouraged by rising government support, global spending on electric vehicle (EV) purchases grew more than 70% in 2018 to USD 82 billion, with USD 52 billion of this on battery electric light-duty vehicles (BEVs) and the remainder on plug-in hybrid electric light-duty vehicles (PHEVs). While this represented little more than 2.5% of the total light duty vehicle market last year, it does mean that USD 36 billion was added to the global EV market in just one year – this carries EVs past freight ships in terms of market size for new orders, and represents more than double the investment in new biofuels production capacity worldwide.
Yet as a share of total spending, the contribution of government support for EVs remained almost unchanged. Updating analysis from the World Energy Investment series, we are able to correlate vehicle prices, sales data and support schemes around the world to estimate the value of national government purchase incentives. And for the first time, we have included foregone government revenue from tax breaks as part of both government spending and total spending on EVs. In 2018, we estimate government spending to have reached USD 15 billion, or around 18% of total EV spending. This was roughly the same share as in 2017.
Around the world, governments support EVs in different ways, from simple lump sum grants or tax breaks to more complex formulas that vary with specific vehicle attributes or the incomes of buyers. Globally, most support comes from direct expenditures. Less support comes from tax expenditures, and this can be hard to calculate. For example, it is not straightforward to estimate the counterfactual public cost of an additional EV sale in France, Italy or Sweden. In these countries a so-called "bonus malus" system redirects fees for emissions-intensive vehicle purchases to fund payments to EV buyers.
The ability of governments to stabilise and then reduce their share of total EV spending will be a key test of the sustainability of the EV market in coming years. Unless government incentives adjust as the market increases, considerable pressure will be placed on public budgets. Between 2012 and 2017, the government share of total EV spending generally rose, and it could very well rise again in future.
Policy changes are already being made in some countries to rein in the cost of support schemes such as a growing use of standards, regulations and mandates to shift costs from the public sector to consumers and manufacturers. For example, the US federal tax credit for some manufacturers is being phased-out and will expire in 2020 unless renewed. In China, the maximum subsidy for EVs under the New Energy Vehicle incentive scheme has been halved since July 2019, reducing it to USD 3 700. These policy changes are already having an effect on the EV market: Chinese EV sales are expected not to grow as strongly in 2019 as in 2018; those for July and August 2019 are actually 10% lower than in the same months last year. US sales growth has also slowed.
There are of course additional benefits to government support. Firstly, even under today's policies, roughly four dollars of consumer spending are generated for every dollar spent by governments. In addition, by stimulating the market, incentives are having a significant effect on innovation. Since 2015 the R&D spending of fifteen major automakers has been rising at a faster rate than in any period since the start of the century and, importantly, at a faster rate than revenue growth. Following a period when these companies reduced the share of revenue directed to research (in part in response to the financial crisis) innovation now represents a higher strategic priority. While stronger fuel economy regulations have played a role in stimulating R&D, much of this is now directed to electrification and digitalisation.
Ultimately it's tempting to see EVs following a similar path as solar PV, for which global subsidies hit USD 15 billion in 2010 and uptake has grown rapidly. However, there are some key differences between the two markets.
Whereas PV costs fell for a standardised good, EVs are widely differentiated by size, driving range, power and other characteristics that are valued by consumers. For example, the global average selling price of a BEV per kilometre of range it can travel is falling, but consumers are getting more driving range for their money instead of buying the same range for less money. Consumers are also buying BEVs that are on average larger and heavier. Essentially, a shift to vehicles that can drive further on a single charge is keeping the average EV price relatively stable. This is despite improvements for manufacturing and components like batteries that are making EVs cheaper on a like-for-like basis.
In 2018, two factors in particular buoyed average prices: the large share of registrations of the Tesla Model 3 in North America, which reached around 140 000 in 2018, and the increasing share of large, luxury PHEVs, particularly in China. Here too, policy plays a role. In China, BEVs with driving ranges below 150 km were phased out last year, and ranges below 250 km became ineligible this year.
This means that the assumed, low-carbon future of small, shared and automated BEVs doesn't seem to be where today's trends are heading. Rather, current EV markets are actually tilted towards bigger cars than those for internal combustion engines (not to mention that the car market is shifting to larger vehicles in general). While plug-in versions can be more attractive for buyers of larger cars – due to higher fuel savings and lower relative cost increases – the overall costs of electrifying a fleet of bigger cars could be higher for governments and consumers alike.
These trends present a potential challenge for energy transitions, a topic that is taken up in detail in this year's World Energy Outlook: how can efforts to maximise EV adoption in the near term complement a longer-term evolution of car sizes, ownership and driving patterns?
The EV market is growing at a whirlwind speed, with growth well above 50% per year. But because it relies on government payments that cannot rise indefinitely, this growth raises risks and uncertainty even as battery costs come down. Furthermore, continued market growth will soon need to reach customers whose willingness to pay for an EV has so far been untested.
As was the also case for solar PV, countries are reforming incentives with the aim of limiting public expenses without diminishing the attractiveness of EVs to consumers. Smart policy will be needed to avoid booms and busts, and encourage continuous reductions in average EV prices to reach new drivers, with cost-neutral bonus malus systems being just one example of policy innovation. Parallel government action will also be needed to ensure charging infrastructure, fuel economy standards and urban planning are all pulling in the same direction.
As key indicators of the transition to sustainable mobility, the IEA will continue to monitor average EV prices and the share of purchase costs that is being picked up by taxpayers. Both are currently stable, but recent policy changes signal potential decreases ahead.
*Simon Bennett, IEA Energy Technology Analyst.