Contemporary Russian foreign policy: Moscow turns to East to coerce West resume ties
Development of modern Russian foreign policy could be divided into two eras or phases: the post Soviet policy after Michael Gorbachev and the Putin era policy. Both are philosophically and politically different from one another.
The post Soviet era policy was based entirely on the Gorbachevian ideology of 'Perestroika and Glasnost' (Restructuring and Openness) in post Communist milieu when new Russia's first president Boris Yelstsin put in place a new non-communist foreign policy abandoning the Soviet socialist ideology completely in order to advance the national interest of an essentially first ever anti-communist government in modern Russia.
While Yelstsin pursued a pro-west policy so as to get Russia closer to so-called western civilizational values– and of course he failed in achieving his key objective of promoting democracy as far as possible in Russia backed by the anti-communist Western regimes – his successor Vladimir Putin, now fully comprehending petrified western attitude towards even new Russia, began pursuing an assertive, at times what looked like anti-West policies.
In order to continue 'dialog' with USA and Europe, Russia gradually developed an approach of 'confrontation cum cooperation' but Russo-NATO tensions do reveal the hard truth that Cold War the former super powers fought had not indeed ended even after the collapse of Berlin Wall plus collapse of communist system world wide – the prime target of USA since World war Two.
The Western world is impressed by the 'democratic' efforts of new Russia, especially under president Putin. Russia remained globally isolated.
Today Russia, focusing on a retrieving super power status, lost in the Cold War, is seen making strenuous efforts to impress upon USA and Europe the need to take it seriously and as an equal partner if the West wants to advance their collective interests globally. Russia has made the point to especially USA loud and clear by forcefully entering Ukraine and Syria while Washington responded only in rhetoric.
Since it became a new non-communist nation in 1985 following the collapse of Soviet Union, for the first time Russia is now under such huge sanction that has weakened its economy and slashed its western contacts. Of course, the sanctions on account of its annexation of Crimea from Ukraine could not cripple Russian economy to the extent the West thought their cumulative sanctions would do primarily because of its super power wealth from arms and oil.
Among primary factors that will impact Russian foreign policy today and in the coming years the key one is to effectively fight the potential for a new direction in US foreign policy that is more aggressive towards Russia in recent times, following Russia's annexation of Crimea.
The USA and its allies continue their policy of international isolation in respect to Russia, a policy that once again started to bear some fruit in 2014. However, it should be kept in mind that there is limitation for the USA in applying pressure on the Kremlin, for, Russia is not North Korea, Libya, Afghanistan, Iraq, or even Iran. It is hard to ensure international stability and prosperity while at the same time driving one of the big nuclear powers into a corner.
Russia's uncertainty of its own fate makes Russian policies, both domestic and foreign complicated as western powers have pushed Russia's rulers from one extreme to another. Russia's perennial inclination to shake the world's capitalist-imperialist foundations to their core stems from its geopolitical weight it assumes as a Eurasian civilization. Although other international players, led by USA, keep talking about "rootless" claim of Russia as being a Eurasian civilization, have never been able to properly balance Russian strength.
Assertive diplomacy
Recent move by the Kremlin to turn to East is meant essentially to force the USA and allies to take Russia very seriously, end efforts to isolate Russia, roll back all sanctions and resume ties with Putin's Russia by considering the assertive nature of his policy.
Russia suffers from a phenomenon of strong Russian character and great power and after the collapse of mighty Soviet Union President Putin is seen by most Russians as displaying that powerful character. Russian success in finding a strong president in Putin is not insignificant as the West is still to come over the impact Soviet system made on the USA-UK controlled world.
For a century Russia in its varied formats of governance from capitalist empire, to communism back to crony capitalism, has conducted an assertive foreign policy and elaborate diplomatic discourse to put forward its ideas for a new multipolar world order if not for a new society.
Soviet assertive politics disfigured the global colonialist and capitalist structures and threatened to remove them from the face of the world. The impact that the Soviet state had made on the global security, political and economic systems was so profound and strong that USA and its western allies sought to dismantle the formidable USSR and they succeeded.
Some of the punitive actions by USA and its European allies have further strengthened the character of Putin presidency. Western sanctions against Russian role in Ukraine including annexation of Crimea have not made Russian policy less assertive, though the country has become more vulnerable to economic upsets. However, in order offset the impact of western sanctions, Russia has pursued a very cautious foreign policy, though it had to curtail human rights in the country in order to contain the opposition leaders from resorting to any possible uprising against the Putin regime for the large scale sanctions.
America is therefore responsible for human right violation of Russian state.
It is not the first time that Russia, as a global power, has changed the international status quo through its aggressive military actions in Ukraine, either by heightening the level of confrontation, such as prior to the outbreak of World War II and throughout the Cold War, or defusing it, as a result of its victories over Napoleon and Hitler and Gorbachev's "new thinking" in the 1980s. Putin represents the strong willed Russian mindset, reflected in his policies, both domestic and foreign.
Russia said it can attack any nation even without any real threats to its territory. When Putin announced Russian willingness to use its nukes as Russia's military policy, even when there is no serious threat perception from enemy sties, many eyebrow were raised in the West.
Obviously USA and EU do take Russia and its warnings very seriously
Multi-polar world
Since Gorbachev era, Moscow has pursued a double strategy of seeking to establish a multipolar world while at the same time dutifully pursued a policy against open confrontations with the West.
Putin is often characterized as an autocrat by the Western media and some politicians, but his relationship with former US Presidents like Obama and George W. Bush, among others is reported to be personally friendly. Putin's relationship with Germany's new Chancellor, Angela Merkel, is reported to be "cooler" and "business-like".
Western policy is wrongheaded. Today's "globalised world is based on an unprecedented interconnection between countries, and so it's impossible to develop relations between Russia and the EU as if they remained at the core of global politics as during the Cold War." The so-called "historical West" no longer is "the master of the human race's destinies" – the role it assumed "for almost five centuries." Transition "to a new international system" changed things.
Today's world is increasingly multi-polar. One dominant center no longer applies. US interventionism is hugely destructive, one nation after another raped and destroyed. US-led Western efforts to ensure "global leadership" produces confrontation, not mutual cooperation, the unthinkable possibility of another global war. "There is virtually no state in Libya; Iraq is balancing on the brink of disintegrations, and so on and so forth," Lavrov explained. "A reliable solution to the problems of the modern world can only be achieved through serious and honest cooperation between the leading states and their associations in order to address common challenges."
In a January 2007 interview Putin said Russia is in favour of a democratic multipolar world and of strengthening the system of international law. Putin also proposed certain initiatives such as establishing international centres for the enrichment of uranium and prevention of deploying weapons in outer space.
Russia's view of the modern world, as well as its goals and objectives are reflected in the Foreign Policy Concept adopted in 2013. It evaluates the global situation and analyses the processes unfolding in the world and its regions. On its basis the foreign strategy of the country has been found in full recognition of the fundamentally new geopolitical situation in the world.
The independent foreign policy pursued by Russia in accordance with modern trends and long-standing traditions is in increasingly high demand in the world, attracting a wide range of partners from Asia, Africa, Latin America and Europe.
Russia has consistently advocated an inclusive and positive agenda aimed not at restricting but rather amplifying ties between states. Our country stands ready to join efforts with all those who are equally willing to cooperate in line with the principles of equality, mutual respect, mutual benefit and norms of international law, as well as recognition of the central role of the United Nations in global affairs. The work of the UN Security Council, the Group of 20, BRICS, SCO and CSTO clearly demonstrates the efficiency of joint efforts. Conversely, the Ukrainian crisis was a consequence of a policy of strengthening one's own security at the expense of others, which has been pursued by Western states for over a quarter of a century aiming to expand areas under their geopolitical control. This was manifested by successive waves of NATO expansion despite assurances to the contrary at the highest level and in violation of solemn declarations on the establishment of a system of equal and indivisible security in the Euro-Atlantic space. The current negative turn in global affairs is not our choice. Russia will continue working under these circumstances and remains open for dialogue.
There is no viable alternative to mutually beneficial and equal-footed cooperation between Russia and the EU, as our countries are closely intertwined by virtue of numerous geographic, economic, historical and human ties. We are ready to mutually approximate positions and seek compromises, but only on the basis of equality and true consideration of each other's interests, excluding any attempts of blackmail and diktat. The establishment of the Eurasian Economic Union is making a tangible contribution to the development of wide-ranging cooperation in the region. We are convinced that gradual steps towards creating a common economic and humanitarian space from Lisbon to Vladivostok based on the principles of equal and indivisible security should serve as a strategic guideline in shaping a new architecture on the European continent. In this regard it seems particularly important to establish direct dialogue between the European Union and the Eurasian Economic Union, including their respective supranational executive bodies, with a view to perfecting models of mutually beneficial and equal-footed harmonization of the processes of European and Eurasian integration.
While there is no credible proof to show that USA is sincerely pursuing peace mission globally, there is enough evidence to prove that the Russians do have at least the peace mission intention. The decision of Russia to withdraw its forces occupying Syria, killing the Syrians (Sunni sect) only shows somewhat positive intent of the Kremlin and that it does not want to complicate the problem and is eager to give peace a chance. If "problem" resurface, President Puitn would resend the forces to Syria.
Even Soviet foreign policy was pro-peace; at least theoretically, L. Brezhnev sent the Red Army into Afghanistan ostensibly to defend socialism from those Afghans and their American backers there.
Following the collapse of the mighty USSR, Russia stopped its historic empire ambition and began cooperating with USA and Europe extending their nexus into terror war on Islam. It never invaded any nation which is not well within its space of influence, especially the former Soviet republics and East European nations. Russian military intervention in Georgia and Ukraine should be seen from that ankle only. However, Syria is certainly not in that category of nations where Moscow could intervene as its legitimate right. Russia explains that it has a duty to protect Syrian government and its president Assad and hence it intervened there militarily.
Cooperative confrontation
Russia's geopolitical approach "is shared by most countries," including China, other BRICS countries, SCO nations, and "our friends in the EAEU, the CSTO, and the CIS." Moscow forthrightly supports resolving major geopolitical issues "on an equal and mutually respectful basis, providing a reliable foundation for a long-term improvement of international relations" – free from the scourge of war. Defeating terrorism militarily remains a pressing issue, while at the same time working for resolving conflicts diplomatically.
Lavrov stressed that Russia isn't seeking confrontation with the United States, or the European Union, or NATO. It seeks mutual cooperation among all nations. 'Either we find a way to live together in peace, or we'll perish together from a war ending all future ones'.
Emergence of the Commonwealth of Independent States (CIS), seen in Moscow as its traditional sphere of influence, was initially viewed in the West as an effort by Putin to revive old Soviet Union and socialist system to resume the super power status, lost with the fall of Berlin Wall. Though initially the CIS generated enough enthusiasm in Russia and elsewhere, it could not be developed into a well-knit union to promote Russian goals as the member states did not cooperate with Russia on the new effort to revive Soviet Union mainly because of pressure from USA on both Russia and former Soviet states.
The Commonwealth of Independent States (CIS), seen in Moscow as its traditional sphere of influence, became one of the foreign policy priorities under Putin, as the EU and NATO have grown to encompass much of Central Europe and, more recently, the Baltic states.
However, the CIS became one of the foreign policy priorities under Putin, as the EU and NATO have grown to encompass much of Central Europe and, more recently, the Baltic states.
Instead of working cooperatively with Russia, US dominated NATO provocatively occupies "geopolitical space" near its borders, making normalized relations impossible. Repeated anti-Russian efforts over centuries failed, however. Lavrov said hid nation remains proud and resilient. It's vitally important as a leading centre of the modern world, and a provider of the values of sustainable development, security and stability.
Pursuing a non-confrontational approach to the USA and Europe, Russian President Vladimir Putin opted for in response to his nation's deepening economic crisis, by seeking a "frozen" conflict in Ukraine, and actively looks for a diplomatic settlement with the West. This is necessary in order to offbeat the negative consequences of western sanctions and by smoothening his nation's deepening economic crisis.
Vladimir Putin's presidency lasted already three terms from January 2000 until May 2008 and again from 2012 and one is not sure if he would seek more terms. In international affairs, Putin made increasingly critical public statements regarding the foreign policy of the USA and other Western countries. In February 2007, at the annual Munich Conference on Security Policy, he criticised what he called the United States' monopolistic dominance in global relations, and pointed out that the USA displayed an almost uncontained hyper use of force in international relations. The result of it is that no one feels safe! Because no one can feel that international law is like a stone wall that will protect them. Of course such a policy stimulates an arms race.
In the wake of the 11 September hoax in the United States, Putin agreed to the establishment of coalition military bases in Central Asia before and during the US-led invasion of Afghanistan. Russian nationalists objected to the establishment of any US military presence on the territory of the former Soviet Union, and had expected Putin to keep the US out of the Central Asian republics or at the very least extract a commitment from Washington to withdraw from these bases as soon as the immediate military necessity had passed
During the Iraq disarmament crisis 2002–2003, Putin opposed Washington's move to invade Iraq without the benefit of a United Nations Security Council resolution explicitly authorizing the use of military force. After the official end of the war was announced, American president George W. Bush asked the United Nations to lift sanctions on Iraq. Putin supported lifting of the sanctions in due course, arguing that the UN commission first be given a chance to complete its work on the search for weapons of mass destruction in Iraq.
In 2005, Putin and former German Chancellor Gerhard Schröder negotiated the construction of a major gas pipeline over the Baltic exclusively between Russia and Germany. Schröder also attended Putin's 53rd birthday in Saint Petersburg the same year.
During the 2004 Ukrainian presidential election, Putin twice visited Ukraine before the election to show his support for Ukrainian Prime Minister Viktor Yanukovych, who was widely seen as a pro-Kremlin candidate, and he congratulated him on his anticipated victory before the official election returns had been in. Putin's personal support for Yanukovych was criticized as unwarranted interference in the affairs of a sovereign state (See also The Orange revolution). Crises also developed in Russia's relations with Georgia and Moldova, both former Soviet republics accusing Moscow of supporting separatist entities in their territories.
Russia's relations with the Baltic States also remain tense. In 2007, Russo-Estonian relations deteriorated further as a result of the Bronze Soldier controversy.
Ukraine and Syria
International relations have entered a very difficult period, according to Russian foreign minister Lavrov, a world-class diplomat, a tireless pursuer of world peace and stability; specialists argue that President Putin is fortunate to have him as foreign minister. Lavrov said Russia is at the crossroads of key trends. Despite Russia's importance in European affairs, its member states allied with Washington try keeping it marginalized, weakened, destabilized, contained and isolated, preventing it from taking part in Europe's most important affairs, Lavrov explained.
Crimea's accession to Russia, the Kremlin's alleged support of separatists in Eastern Ukraine, the downing of Malaysia Airlines flight MH17 – all this contributed to dividing European countries in their assessment of Russia's policy in Ukraine and the sanctions war between the Kremlin and the West.
Not only did Moscow spoiled its relations with the USA in 2014, but also with its traditional allies in Europe, particularly with France and Germany, as indicated by the Mistral case with France and the failure of German Chancellor Angela Merkel and Russian President Vladimir Putin to see eye to eye.
Wars in Ukraine and Syria have become a challenge not only for USA but even for Russia which has the advantage of playing the king maker in both nations. Washington has been unequivocal about its insistence and pressure on other countries to join their campaign against Russia's policy in Ukraine. Although these countries are interested in doing business with Russia, they are hardly likely to put at stake their far larger business relations with the West. The European Union and United States are China's first and second largest trading partners, accounting for some 30 percent of China's overall trade. Russia does not even figure in the top ten of Chinese trading partners. Moscow holds a weak hand in its relations with Beijing, except in arms sale as China remains the key customer of largest military equipment of Russia.
Russia's decision to intervene in Syria was driven by several overlapping objectives. The Kremlin was eager to strengthen the regime of longtime ally Bashar al-Assad, which was then losing significant ground to its various political opponents. Russia was keen to let Iran also feel safe simultaneously. Moscow has showcased its military strategy to Arab and other Muslim nations among other third word countries to get 'orders" from them. Moscow was also keen to reinforce its strategic position in the eastern Mediterranean, which was centered on the longstanding Russian naval base in the Syrian port city of Tartus.
Importantly, Putin's government was desperate to regain momentum that had been lost in preceding months in Ukraine, where its forces had encountered stronger-than-expected resistance. Putin has shown Russia remains relevant today.
Moscow's military presence in Syria, meanwhile, has expanded dramatically. Since September, Russia has significantly reinforced its preexisting naval base at Tartus, erected a new airbase in Latakia, and commenced work on at least two other military facilities nearby. It has surged manpower and materiel into the area, and placed naval cruisers from its Black Sea Fleet on "permanent" rotation off the coast of Syria.
Russia's Syria deployment has also paid clear political dividends. Through it, Putin has been able to divert domestic Russian opinion away from the massive failures of his government (fiscal decline, a dwindling supply of foreign goods, and deepening authoritarianism among them). The intervention has also allowed Russia to at least partially break out of the international isolation caused by its earlier aggression against Ukraine.
Today the West requires Russia's assistance to ensure the Assad regime's continued compliance with the terms of any political solution. Russia was an intrinsic part of the putative ceasefire concluded in Geneva in mid-February, and—as a result of its ongoing leverage over Assad—remains essential to its implementation. That, in turn, gives the Kremlin a deciding voice over West Asia regional politics, has positioned Moscow as a key power broker in the Middle East. The March 14 announcement was both abrupt and surprising; coming as it did just six months after Russia's entry into the Syrian civil war, assures Arab nations its resolve not to overstay, unlike USA or NATO, in Syria or any other regional nation in future.
However, whether or not Arab world thinks that way, USA and EU look at the Russian moves as a serious threat to them. Europe sees the aggressive move by Putin's belligerent Russia as one of the most pressing threats to European security it is willingly uses armed force and breach the sovereignty of other states in defense of its interests. NATO has decided to face the 'threat" by beefing up its presence in the Baltic States, to demonstrate that it has a "credible commitment" to defend member states under Article V of the NATO charter.
Countries like India and China are hardly likely to yield to US pressure because they are pro-Russia and somewhat independent players of world politics that have no reason to join the US campaign against the Kremlin. India is annoyed with USA for promoting Pakistan as a counter weight in the region. Only those countries that have economic and political links with Washington will yield, as in the case of Japan and Australia, which have quickly imposed sanctions against Russia. Japan was forced to support sanctions due to its geostrategic and geopolitical positions. Tokyo is struggling to develop its relations with Russia, yet it has to be in solidarity with the USA.
Russia's Asia pivot
For a long time since the close of the so-called Cold War and Hot Peace, Russian has express its intentions of ignoring the West and turning to the East to warn the West about its intentions to join the Asian nations and harm US interests in Asia, though Washington has not taken that warning seriously. When Obama declared his 'Asia pivot' tactics he was only ridiculing Moscow. True, USA always sought to contain both Russia and China with veto handle.
With Russia losing traditional and reliable partners in Europe, it is trying to find new ones in Asia, the Middle East and Latin America. President Obama made trips to these areas- latest being in Latin America where capitalist Russia is fast losing its friends. Yet can these "new allies" satisfy Moscow's trade requirements and replace the partners Russia has lost over its schism with the West?
Even though German society is divided in its assessments of the prospects of Russian-German relations, there are increasing debates over the possibility of a cold war between Germany and Russia. Russia avoids any cold war with Germany that would affect Russian economy.
While losing its partners in Europe, Russia makes no bones about its turn to Asia, the Middle East and Latin America in attempt to persuade the West that it is not isolated and has numerous partners. Putin's visits to India, Turkey in December, China in May and Latin America in July look like a clear gesture from Russia, demonstrating that it can make do without the West.
Russia has always sought strong relationships with Central Asia, and was engaged in the Shanghai Cooperation Organization (SCO) and the BRICS group well before this summer's difficulties with Europe. "But Russia is now trying to deepen and strengthen ties in Asia and the Middle East more than ever to offset the losses of business with Europe.
Likewise, Russia is attempting to establish closer ties with Iran amidst its schism with the West, as indicated by the conference held in Moscow on Nov. 25 on "Development of Strategic Partnership between Russia and Iran". Stunning Russian 'progress' in Syria could prompt Tehran to sign up more military deals with the Kremlin.
China has plenty of capital and plenty of expertise, but needs its capital internally and is also keen to invest in Africa and Iran and elsewhere, and lacks some of the specific expertise (e.g. Arctic oil exploration, tight oil extraction, innovation-based entrepreneurship) that Russia needs most.
Probably these countries may not be interested in full collaboration with a weaker Russia and would instead prefer it over the partnership with West. They "might work" with Russia on trade, but "they are unlikely to ally with Moscow, and they won't "displace Europe in trade terms. In 2013, EU-Russia trade was more than four times Russia-China trade, and more than 15 times Russia-Turkey trade. Even though Asia and the Middle East do matter for Russia's foreign policy, Moscow would abandon its deep-seated illusion that there is an opportunity to switch from its Western partners to eastern ones. Russia's new allies in the Middle East and Asia are not meant to replace, but rather should be an addition to our traditional partners, including those in the zone of the European Union.
No clear evidence of the willingness of "Russia's supposed 'new partners' to engage in preferential relationship with Moscow because of the crisis in Russia's relations with the West not even India.
Even though Moscow made several attempts to woo the Asian and Middle East countries, there is still a lack of certainty over whether these "new allies" are eager to team up with Moscow and sacrifice their relations with the USA.
In most cases, Russia's 'new partners' pursue their own – mainly economic – agendas, while considerations of standing up to US dictates take the backstage as a motivation for engaging with Russia. In fact, one is doubtful that Russia aims at replacing its EU partners with other ones elsewhere. If there are promising bonds and benefits to Moscow from cooperation with Asia or the Middle East, they had to be expanded irrespective of Russia's relations with the USA or the EU.
The 'partner replacement' logic works in contemporary international relations but in small measures. Such logic can only be applied – albeit with limited effect – to military alliances for joint exercises. In trade or other forms of economic engagement, and even diplomatic coordination, 'replacing' one set of failing relationships with another simply makes no sense. There was never any reason why Russia should not have been developing ties with potential partners in the Middle East or the Asia Pacific region before its conflict with the West over Ukraine started. These regions, now controlled by USA, do not really trust Russia being a reliable ally against US monopoly of global affairs and economics.
However, Russia, backed by hue resourced reinforced by sales of arms and energy resources, has nothing to lose.
Nuke deterrence
The vulnerability of our highly civilized and technological world to WMD is considerable. If it is difficult just to protect armed forces in operations against WMD, in particular biological weapons, then to protect the civilian population will pose even greater problems.
On August 6, 1945, towards the end of World War II, the American Little Boy device was detonated over the Japanese city of Hiroshima, obviously to test the efficacy of first ever atomic bomb on humans. Exploding with a yield equivalent to 12,500 tonnes of TNT, the blast and thermal wave of the bomb destroyed nearly 50,000 buildings (including the headquarters of the 2nd General Army and Fifth Division) and killed approximately 75,000 people, among them 20,000 Japanese soldiers and 20,000 Koreans. Today president Obama is testing latest unmanned drone weapons – first tested by Israel on Palestinians – on global Muslims, starting in Pakistan.
During the height of WW-II USA had threatened Moscow with an atomic attack but Stalin said was ready to face it. The Soviet Union had a peak stockpile of 45,000 nuclear warheads in 1988, forcing the NATO not to think of any misadventure on Russian soil. It is estimated that from 1949 to 1991 the Soviet Union produced approximately 55,000 nuclear warheads.
According to an audit by the Brookings Institution, between 1940 and 1996, the U.S. spent $8.78 trillion in present-day terms on nuclear weapons programs. 57 percent of which was spent on building nuclear weapons delivery systems. According to the Federation of American Scientists, an organization that assesses nuclear weapon stockpiles, in 2013, Russia possessed an estimated 8,500 total nuclear warheads of which 1,800 were strategically operational. The organization also claims that the U.S. had an estimated total 7,700 nuclear warheads of which 1,950 were strategically operational. According to Mark Schneider of the National Institute of Public Policy Russian strategic nuclear weapons now deployed number near 2500, considerably greater than the nominal treaty limits of 1550 under the New Start treaty.
In 2014, Bulletin of the Atomic Scientists released a report, stating that there are a total of 2,530 warheads kept in reserve, and 2,120 actively deployed. Of the warheads actively deployed, the number of strategic warheads rests at 1,920 (subtracting 200 bombs that are "deployed", but are not considered "strategic"). The amount of warheads being actively disabled rests at about 2,700 warheads, which brings the total United States inventory to about 7,400 warheads
Eliminating nuclear weapons has long been an aim of the pacifist left. But now many mainstream politicians, academic analysts, and retired military leaders also advocate nuclear disarmament. Goals include the initiation of United States-Russia bilateral negotiations for reductions to 1,000 total warheads each and commitments from the other key nuclear weapons countries to participate in multilateral negotiations for phased reductions of nuclear arsenals.
As of 2016, there are still more than enough nuclear weapons globally to render the planet uninhabitable. 16,000 nuclear weapons are 'stored' at sites in 14 countries and many are ready for immediate use. Modernisation of weapons continues to occur. Indian and Pakistani nuclear weapons: 80–110 each active warheads; nuclear weapons: North Korean nuclear weapons: 10 active warheads; Undeclared nuclear rogue weapon states not party to the NPT: Israeli nuclear weapons: 75–200 active warheads.
Nuclear disarmament refers to both the act of reducing or eliminating nuclear weapons and to the end state of a nuclear-weapon-free world, in which nuclear weapons are completely eliminated. Nuclear disarmament groups include the Campaign for Nuclear Disarmament, Peace Action, Greenpeace, and International Physicians for the Prevention of Nuclear War, Mayors for Peace, Global Zero, the International Campaign to Abolish Nuclear Weapons, and the Nuclear Age Peace Foundation.
Dangers are inherent in the very existence of chemical, biological and nuclear weapons. The dangers posed by weapons of mass destruction have come to occupy center stage in international politics. The term "weapon of mass destruction" (WMD) is used to characterize a variety of weapons that share two key features: their potential for large-scale destruction and the indiscriminate nature of their effects, notably against civilians. There are three major types of WMD: nuclear weapons, chemical warfare agents, and biological warfare agents. In addition, some analysts include radiological materials as well as missile technology and delivery systems such as aircraft and ballistic missiles.
Radiological weapons are part of the nuclear risk. These are weapons, procedures, or methods that disseminate radioactive substances; for example, the conventional detonation of a container holding a radioactive substance. The aim of such weapons is to disperse radioactive particles. At multilateral arms control talks, such weapons are regarded as difficult to define, and there is little chance of reaching consensus on this issue. In addition, their military value is unclear.
While the mass killing of human beings is not a new feature of warfare, weapons of mass destruction (WMD) pose an unprecedented constellation of challenges to peace and security. Over the past century, various states have built and stockpiled lethal arsenals of nuclear, chemical, and biological weapons and the materials to produce them. While states have officially committed to eliminating all stockpiles of chemical weapons and offensive biological weapons and to strive for the elimination of nuclear weapons, nine countries currently possess nuclear weapons – Britain, China, France, India, Israel (assumed), North Korea (claimed), Pakistan, Russia, and the United States – and several states are believed to possess chemical and/or biological warfare agents.
Anti Islamic media of US-UK led nations have spread rumours that the terrorist outfits like Al Qaeda was actively seeking nuclear materials to terrorize the humanity further. The use of WMD increased in the United States and around the world following the use of the biological warfare agent anthrax in the US mail in 2001 in Afghanistan occupied by NATO and one can easily guess who is behind this.
Last month US defense secretary Ashton Carter proposed boosting the initiative's funding from $789 million to $3.4 billion for FY 2017. Both sides use displays of military prowess to signal their resolve to the other side. In 2007, Russia resumed the Cold War practice of strategic bomber patrols along NATO borders.
Even while targeting each other by the strategic missile postures, Russia and the West apparently also focus on a re-nuclearization of defense planning, driven by worst case scenarios. This is stoked by all the talk of a "second Cold War," which encourages each side to view the other as implacably hostile, duplicitous and dangerous.
The cost of making the wrong call on the WMD issue is astronomically high. Both sides take steps to reduce the salience of nuclear weapons and reliance on nuclear threats as part of their defense strategies. There must be a follow-on to the 2010 New START agreement and the Cooperative Threat Reduction program, which expired in 2012, and resolution of mutual accusations of violating the 1987 Intermediate Nuclear Forces Treaty.
Deterrence by nukes may not work in the long run. Acknowledging an overriding common interest of avoiding nuclear war is not an exercise in appeasement. There were several incidents where humanity came perilously close to the nuclear brink, from the 1962 Cuban Missile Crisis to NATO's Able Archer exercise in 1983. Russia's own military doctrine states that if it found itself losing a conventional war, it may use nuclear weapons to defend Russia's security. NATO, too, has a nuclear doctrine that does not preclude first use in a conflict. NATO seems to be underestimating Russia's willingness to escalate and finds itself in a classic security dilemma, where defensive actions by one side are seen as a threat by the other, triggering an escalating cycle of action and response. Russia feels the NATO involved in a desperate nuke gamble.
USA may isolate Russia in order to make it look irrelevant in international affairs, but it can't simply ignore the security readiness of the Kremlin to face any eventuality now or in the future.
Observation
The system of international relations is in transition as a new polycentric world order is taking root. World is witnessing the creation of a fundamentally new global model marked by growing competition in all spheres, including social and economic development and moral values. Evidently, Russia is well placed to consolidate its role as one of the centres of the new multipolar system and actively impact the global situation with a view to ameliorating it, strengthening security and stability, putting in place favourable external conditions for the country's internal development to ensure sustainable economic growth and thus a higher quality of life for Russian citizens.
Russian philosopher Ivan Ilyin, saying in Lavrov's words a nation's greatness is not determined by the size of its territory or the number of its inhabitants, but by the capacity of its people and its government to take on the burden of great world problems and to deal with these problems in a creative manner.
President Puitn has lived up to the expectations of Russians who want a strong presidency to face the challenges of foes.
Russian foreign minister Lavrov's thoughtful new essay, titled "Russia's Foreign Policy" explains current foreign policy of Putin's Russia. Lavrov explained Russian history and its special role in European and global history, an impressive scholarly account, rare for figures in his position, maybe unique in today's world. Lavrov is no ordinary diplomat, shaming his Western counterparts, serving his country with distinction, a devoted advocate for peace, democratic values and rule of law principles.
Lavrov said that achieving world peace and stability, mutual cooperation among all nations, respect for their sovereignty, and upholding fundamental rule of law principles matter to Moscow most of all.
Putin's Russia would not change its tone now or in future, though he seeks a multilateral world for the entire world to survive the challenges.
Western sanctions have crippled Russian economy or its tone of rhetoric, and obviously the USA 'options now are limited in the chess broad. Russians, after its Syrian 'blast' are waiting for the next move of the USA.
Policy makers in Washington also know too well how Putin reacts to US unilateral moves. The more opportunities Washington offers to it, the better for Russia to make full use of them depending on the circumstances.
However, Russia won't be able to remake the Soviet Union or socialist system even if Putin and his active supports at the Kremlin want that. It can only undertake measures to reform crony capitalism so that common Russians have a hope of better life.
Assertive foreign policy may be necessary but that should not promote domestic authoritarianism which is harmful to the nations and world.
Leaders of Russia: A Hidden Russian Program that should not be hidden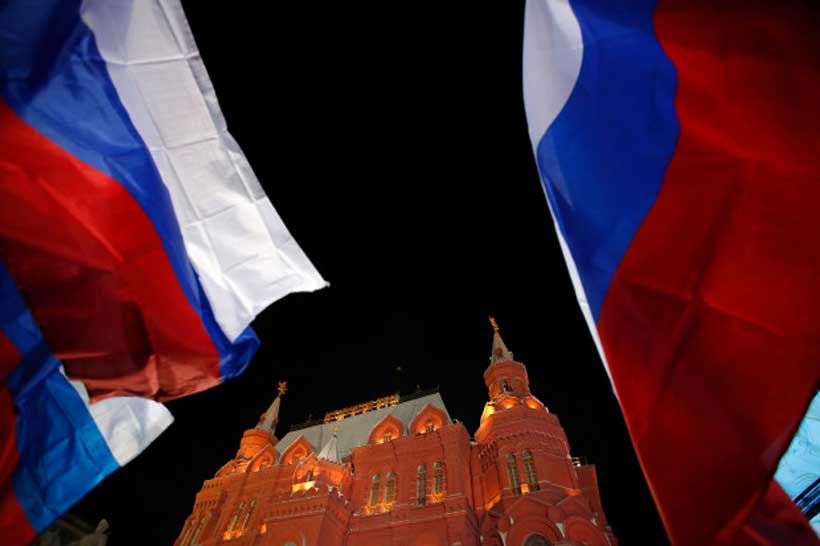 My experience and commitment to the study of Russia and the Post-Soviet space extends far beyond more than half of my life. It encapsulates my entire adult working life, with more than eight years living, studying, and researching throughout the area and it is the product of more than 100 publications. I have also prided myself on not following conventional wisdom about Russia or falling victim to the propaganda that has always flowed freely from both sides, American and Russian. I am comfortable criticizing Russia as much as I am motivated to objectively observe and analyze its progressive development in various dimensions and degrees. Most of all, I have never allowed some empty instinctive American reflex-patriotism to blind me from the ability to dispassionately and accurately review a situation as it truly is. Unfortunately, this analytical capacity has become quite endangered when it comes to American scholars and so-called Russian experts. This matters because it is now difficult to find American analyses of Russia that does not run their ultimate conclusions through this lens of subjective patriotism.
Which is a true shame when it comes to Western recognition of a unique program like "Leaders of Russia," for it is inarguably a symbol of successful impartiality and progressive advancement in Russia. Without doubt, it is the first of its kind in Russia: a positive and pro-active example to give access to the people across every single region of Russia and potentially earn a well-deserved recognition and push into the future leadership cadres of the country. Most importantly, this push is entirely transparent in its judging and completely open to all people. To be completely honest, when one looks at all of the political, social, and economic problems that have been afflicting the contemporary American scene, where leaders seem to be constantly recycled and no innovation or new blood seems ready to emerge on the scene, then it becomes quite apparent how desperately America could use just such a competition.
Politicians across America and Western Europe have long prided themselves on how open their societies and political systems are. The "American Dream," where anyone has the chance to make something of themselves, no matter where they come from and no matter how dire their beginnings, has long been part of Western mythology. But despite this concept of being able to justly pull yourself up by your own bootstraps, there is overwhelming data today that shows how for many people that reality simply doesn't exist: rising up and achieving the summit of success, no matter how ambitious and talented, can sometimes seem almost impossible. This reality has led to such a serious pessimism that some even discuss a genuine societal depression damaging America today, especially among its young people.
Perhaps worse than the supposed problem of elitism in America, an opposite phenomenon called "Post-Truth" now runs rampant across Western society. Post-truth politics is a political culture in which debate is framed largely by appeals to emotion disconnected from the details of policy, and by the repeated assertion of talking points to which factual rebuttals are ignored. Post-truth has become so pervasive that many fear that at least when it concerns American politics that we are witnessing the death of intellectualism and the end of respect for profundity. What all of this means is that whether we were talking about the original scourge of elitism and the new dilemma of post-truth, the end result is possibly the same: politics in the West is no more 'open' as anywhere else and in fact may be just as much of a 'closed club' as any authoritarian non-Western regime. One only need look at the newest scandal raging across America, where elites in business and in Hollywood openly bribed university officials across some of the country's most elite institutions, trying to basically buy a place for their children to study, whether they were worthy of it or not. In other words, we are facing the existence of a system of advancement, of new leadership grooming, that is completely not based on effort, ambition, and talent. The best are not getting rewarded, only the connected. Against this dark backdrop, programs like Leaders of Russia de facto end up serving as a light against such world tendencies.
Thus perhaps it should be seen as rather ironic that Russia, the country that so many Westerners eagerly criticize for an authoritarian (or at least semi-authoritarian) political regime, for the 'closed' nature of its societal-political system overall, for its hostility toward grassroots development, is in actuality the one to develop, foster, and build an unprecedented program of leadership development. A program completely devoid of the above Western criticisms. In the short time of its existence, Leaders of Russia as a program has literally selected citizens from every individual region of Russia, regardless of ethnic makeup or geographical proximity to the capitol. Previous participants/winners of the program (there are 100 officially recognized every year) have gone on to incredible levels of success: Deputy Ministers in the Russian government; Governors of various regions of the Russian Federation; heads of major international businesses and many different societal organizations supporting the improved functioning of Russia overall.
Most importantly of all, to date there has not been a single sniff of impropriety or corruption plaguing the program. What matters in Leaders of Russia is not who knows whom but rather who is the most worthy, with each winner selected via an open, data-verified mechanism. The spirit of the program also matters: it is not just a stepping-stone for personal enrichment and individual acclaim. Each winner is expected to pursue a life of service dedicated to the elevation and improvement of the lives of all Russian citizens. The concept of giving back to your country, to the people, is at the heart of the Leaders of Russia program, rather than just being an exercise in egoism and noveau riche elitism. The idea of combining a governmentally-sponsored program, fully-funded and guaranteed, with an ethic of giving and selfless leadership is exactly what is lacking in today's self-obsessed world, especially in the countries famous for supposedly being more developed, more open, and more 'democratic.'
Finally, after all of the above is considered, some remaining questions are left begging to be asked. If such programs are typically considered a sign of successful and dynamic societal-political development, of fully-functioning societal participation in the work of the state, in its future, then why is Russia never given any credit for being the founder and supporter of just such a program? This is not to say Russia is blameless and faultless. It is not to say Russia can do no wrong. But that is quite different from trying to make people understand that it is unfair to portray Russia as a country that can do no right. Why would such a laudable program like Leaders of Russia, that deserves global recognition and at least a piece of the international spotlight, instead remains basically anonymous outside of Russia? Why would a program that could show the positive evolution and future beneficial prospects of Russia remain in the international shadows? To whom is such hiding advantageous and to what end is this shadowing? Figuring these questions out might not just elevate the global prestige of Leaders of Russia. It might actually create an opportunity for better relations between Russia and the West. And if that becomes the case, then Leaders of Russia will have proven itself to be one of the most important programs in the world.
Russia's Policy, Africa and the Female Drivers
International Women's Day, observed worldwide on March 8, is primarily to recognize and highlight women's role, achievements and challenges in society. A number of Russian women have been on the frontline, driving some significant aspects of Russia's foreign policy with Africa.
These efforts, stretching from academic research through consultation of business and investment to culture directions have helped shape the current diplomatic relationship with the region, and have had considerable positive impact from East to West, from Algeria to Zimbabwe.
In an exclusive interview, Professor Irina Abramova, Director of the Institute for African Studies under the Russian Academy of Sciences, spoke highly how Russia has steadily raised its profile from abnormally low level after Soviet collapse in 1991.
Abramova was appointed as the first female director in 2016. Under her directorship and guidance, the Institute for African Studies (IAS) has provided the necessary research in many spheres that formed the basis for formulating strategic policy implemented in Africa.
This role also includes forging cooperation with Africa in the international arena that means establishing closeness of positions on the formation of a new international order, the possibility of consolidating Russia's position as an influential center of world politics.
"There is currently a different Africa – Africa with rapid economic growth and profitable spheres of investment operations. As a result, building mutually beneficial cooperation remains one of the main priorities of Russia. An important area of work in this regard is the improvement of the legal framework of our relations with the African states," she told me during the interview discussion.
With regard to challenges, Abramova noted that Africans have been poorly informed about the possibilities of Russian partnership. "It is necessary to establish an effective exchange of information on the investment potential of the business and on how to focus efforts on expanding partnerships with Africa."
The media should more actively inform Russians about the prospects for the development of the African continent, its history and culture. For majority of Africans, Russia is associated with the Soviet Union, although they still have very warm feelings towards Russia.
In general, the Russian Federation in Africa and Africa in the Russian Federation are very poorly presented in the media.
In her views, Russian technology can be successfully promoted in Africa. It's not just about industries but also exploration, transportation, infrastructure, energy and the construction of nuclear power plants.
For her role as a female director, who is partly involved in pushing for an admirable relationship between Russia and Africa, amounts to the role of a mother or curator, the essence of recognizing women and March 8.
Men have historically view women with high skepticism, often interpreting their roles synonymously with childcare at home. But women are now at the frontline fighting for equality – equal roles with men and social status.
According to Nataliya Zaiser, Head of Africa Business Initiative (ABI) – a business lobbying NGO, March 8 solidifies women's energy and brings them closer to work with their men counterparts in unison, create a better society.
Since March 2016, Zaiser has been the Head of Africa Business Initiative (ABI), created with the support of Russian businesses as a platform for the humanitarian, economic and legal expertise, and it also aimed at strengthening relations between Russia and Africa. The main goal of this organization – to unite the efforts in promoting and supporting the interests of Russian businesses within the framework of broader international cooperation on the territory of the African continent.
"Times have changed significantly. There is a new economic and political environment providing different opportunities for women to take up roles in developing relations between Russia and Africa. What remains the same is a will, a very loyal mutual attitude between Russia and African countries and strong desire to push forward these mutual efforts," she told me during an interview.
On Russia and Africa relationship, she noted that Russia has developed a number of business councils for cooperation both with individual African countries as well as with its own regions and with its neighbors.
For Africa in particular, the Africa Business Initiative (ABI) offers the chance of a consolidated approach, and as an independent organization, it can work with the business community in Russia and at the same time combine the interests of the state, the diplomatic community, the academic institutions and the African business diaspora.
"In my view, Russia is open. Africa has much to offer Russia, which is a large country and has excellent prospects in the regions, many of which are developing very rapidly and are ready to accept new partnerships, and discuss forms of cooperation," Nataliya Zaiser said while stressing her previous efforts and huge-accumulated experience working in this direction as a female policy decision-maker.
Russian women in the regions are also on the frontline. Polina Slyusarchuk, Head of Intexpertise (St. Petersburg-based African focused Consultancy Group), questioned whether Russia has a broader Africa policy or long-term strategy in there. "Today, Russia wants to deepen its understanding of the business climate and explore trade and partnership opportunities in Africa," she underlined.
While meetings organised between Russia and Africa have to discuss thoroughly how to trade, efforts should be made to remove or lessen some of the barriers for mutual benefits. Now Russia's main goal is to decide what it can offer that foreign players haven't yet been made available in the African market.
Acknowledging the huge untapped economic potentials in the relations between Russia and Africa, Ekaterina Dyachenko founded the B2B Export Group of Companies.
Kenya-based Dyachenko has more than 10 years of tremendous experience working and facilitating Russian business issues in Africa. After the previous Russia-African Forums (RAF) that were successfully organized in South Africa and East Africa, the B2B Group of Companies has received positive responses from African business community indicating enormous interest in goods and services Russian companies can offer and export to Africa.
Her dream was to make the Russian-African Forum (RAF) as one of the effective platforms for building an efficient business-to-business dialogue between Russia and Sub-Saharan Africa.
Dyachenko last held her RAF in July as part of the INNOPROM-2016 international industrial trade fair in Yekaterinburg (Urals), that business gathering has attempted to outline diversified ways for strengthening economic cooperation between Russia and Africa.
According to the organizing committee, the Yekaterinburg forum attracted delegations from different countries including Algeria, Burkina Faso, Burundi, Namibia, Rwanda, Senegal, Cameroon, Chad, Kenya, Ghana, Nigeria, Egypt, Mozambique, Zimbabwe and South Africa.
In addition to above efforts by women, Lyubov Demidova, Deputy Chairperson of the Regional Chamber of Commerce and Industry in Moscow Region, has created the Regional Council for the Development of Relations with African countries (abbreviated RCDRAC) which serves as a good platform for the development of fruitful cooperation in various fields between Russia and Africa.
The primary task of RCDRAC is to make the cooperation as comfortable, convenient and safe for both parties. It all depends not only on Russia but also on African States, and for its part, the RCDRAC has been making efforts to establish large-scale, long-term and mutually beneficial cooperation, and there would be some positive results on the part of African States.
In some areas would cooperate fast enough, and in some other areas require years of hard work to get effective and positive results, according to Demidova.
There are key challenges and problems facing Russian companies and investors that wanted business in Africa. The obstacle is insufficient knowledge of the economic potential on the part of Russian entrepreneurs, the needs and business opportunities in the African region. The RCDRAC plans to help members of the business community of all countries to address issues for effective and mutual economic cooperation.
She reassured thus: "I think African companies in Russia face the same problems similar to that of the Russian companies face in Africa. On the question of activities, we hope that our future advice will help to build business confidence for the African entrepreneurs and potential exporters to the Russian market."
In the Russian Federation, there are female African Ambassadors from Gabon, Gambia, Ghana, Burundi, Rwanda and South Africa. As top female diplomats, their presence vividly exemplifies women role in such high-level positions, and a reminder of equal rights for women as we celebrate March 8th, International Women's Day. In conclusion, International Women's Day has a clear simple message: the global struggle to make sure that women are consistently offered the opportunity to play significant roles in the society.
Putin's African Dream and the New Dawn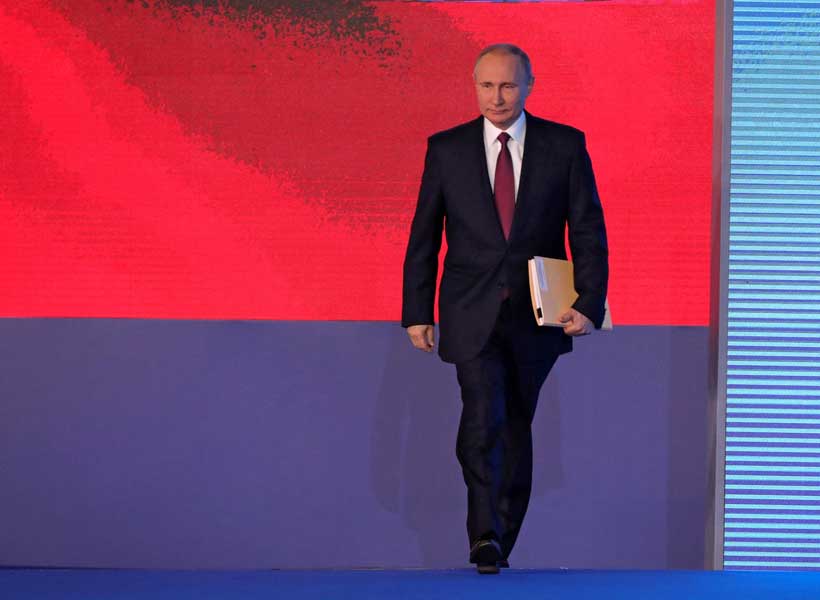 In a February decree posted to the official portal of legal information, Russian President Vladimir Putin has appointed his aide Yuri Ushakov to chair the organizing committee paving the way for the first Russia-Africa summit that Moscow plans to host in Sochi. The Russian government is to ensure financing of the expenditures related to hosting the summit and the decree has further assigned Roscongress, a major organizer of international conventions, exhibitions and public events, the task performer.

The idea to hold a Russia-Africa forum was initiated by President Putin at the BRICS (Brazil, Russia, India, China and South Africa) summit in Johannesburg in July 2018. This first Russia-Africa summit will definitely enhance mutual multifaceted ties, reshape diplomatic relationship and significantly to roll-out ways to increase effectiveness of cooperation between Russia and Africa.

Policy experts have suggested, however, that Kremlin has to substantiate its future African policy agenda with consistency, activeness and support, and enhance its participation in the economic development of Africa.

"Indeed, through the summit, Russia has to discover specific expectations, new directions and how to deal with Africa. The games there have completely changed, many global players have also adopted investment strategies more appealing and acceptable for Africans," Dr. Kelvin Dewey Stubborn, South African based Senior Analyst on BRICS and African policy, told me by email from South Africa.

To that end, he suggested that "the Russia-Africa summit has to focus discussions on new development-oriented thinking and how to transfer Russian technology to industry and agriculture more collaboratively, and a lot more cooperation on employment creation across sectors. That's the best way to sustain peace and eradicate conflicts in Africa."

South African business tycoon, Sello Rasethaba, questioned how Russia was going to establish a thriving trade relationship with Africa for the benefit all and sundry. In reality and effective practical terms, how Russia wants to reposition itself in relation with Africa. With business relationship, Russia has to consider practical strategies in consultation with African countries. The fact that the middle class is growing in leaps and bounds in Africa makes this market even more attractive and opens more opportunities also for Russian businesses.

"The current investment and business engagement by foreign players with Africa is on the increase. There are so many unknowns up there in Russia, it's crucial that Russia has a clear vision of the relationship it wants with Africa. Russia together with African countries must setup sovereign wealth funds using the resources power of those countries," he said.

There are similar views and sentiments. Rex Essenowo, Member of the Board of Trustees of Nigerians in Diaspora Europe and Senior Executive of Asian Africa Trade, a Moscow based business lobbying NGO, said it was unfortunate that some people consistently undermine Africa's strategic interest, that is infrastructural development and lifting its vast population out of poverty in Africa. Playing the conflict card is strategically destructive because the warring parties want to present Africa as unsafe for investments.

"It is for African leaders to remain focused on the right direction, resolute in conflict management and as well rolling out new implementable policies oriented towards building infrastructure, modernizing agriculture, investment in manufacturing and industry – these will offer employment for the youth. Meanwhile, we are not even using one tenth of our capacities on investment promotion at the international platforms," he added.

Essenowo further argued that the future of Russia-Africa relations has to take into cognizance the true meaning of building a platform for civil, media and cultural as well as people-to-people interaction, helping to change the attitudes and mentality, remove old stereotypes, – these are important steps for improving business cooperation.

In addition, Russia could help to deepen understanding through regular dialogue with the civil society and governments, as basis for economic growth, development, as well as motivation for confidence among Russian investors in the region.

Despite its global status, Russia lacks assertiveness towards practical implementation of essential development projects in Africa. Zimbabwe's Ambassador to Russia, Major General (rtd) Nicholas Mike Sango, told me in an interview discussions that, "For a long time, Russia's foreign policy on Africa has failed to pronounce itself in practical terms as evidenced by the countable forays into Africa by Russian officials. The Russian Federation has the capacity and ability to assist Africa overcome these challenges leveraging on Africa's vast resources."

Mike Sango further expressed his views as follows: "Africa's expectation is that Russia, while largely in the extractive industry, will steadily transfer technologies for local processing of raw materials as a catalyst for Africa's development."

Many former Ambassadors, mostly from Southern African region, have also tasked African leaders to prioritize concrete development projects and reminded them that it was necessary to make rational choices, push for "African solutions to African problems" within the Sustainable Development Goals (SDGs) when they finally gather at the forthcoming October summit in Sochi.

The summit sessions have to discuss thoroughly "the whole range of development issues that will ultimately form the future African agenda" and analyze them through the prism of rivalry and competition among foreign players on the continent, according to a summarized separate media interviews with the former African envoys who served in the Russian Federation.

In addition, they unreservedly underscored Russia's commitment to strengthening political contacts, but these have not reflected on the level of economic engagement as compared to its globally praised status. Now, looking objectively at the situation as it develops on the continent, Africa finds itself in an excellent compelling position of having many suitors – each offering something it needs for its development, they acknowledged.

The 15-member UN's Security Council unanimously adopted a resolution welcoming the AU's initiative and pledging support for "African solutions to African problems" to achieve Sustainable Development Goals (SDGs).

Former Envoys observed in their interview discussions with me that many African countries have failed to substantially reduce abject poverty, rising unemployment, marginalization of social groups and widening inequality (the primary root causes of conflicts) in many regions of Africa.

Admittedly and in their objective assessment, Africa's economy has remained largely based on subsistence agriculture with little development of the industrial or services sectors. The huge infrastructure deficit could be business for Russian investors. These development issues, among others, are what Russia-Africa platform has to genuinely deal with African leaders in Sochi.

Quite recently, Vyacheslav Volodin, the Chairman of the State Duma, told an instant meeting held with the Ambassadors of African countries in the Russian Federation, that Russia would take adequate steps to deliver on pledges and promises with Africa countries. "We propose to move from intentions to concrete steps," Volodin reassured.

On the summit, Foreign Affairs Minister Sergey Lavrov has explained earlier that arranging an event on such a large-scale with the participation of over fifty heads of state and government required most careful preparation, including in terms of its substantive content and equally important was African businesspeople who have been looking to work on the Russian market.

"The economic component of the summit has a special significance as it would be of practical interest for all the parties. As such, specific Russian participants in bilateral or multilateral cooperation should be identified, which are not only committed to long-term cooperation but are also ready for large-scale investments in the African markets with account of possible risks and high competition," Minister Lavrov noted in an interview posted to his official website.

For decades, Russia has been looking for effective ways to promote multifaceted ties and new strategies for cooperation in energy, oil and gas, trade and industry, agriculture and other economic areas in Africa.

President Vladimir Putin noted at the VTB Capital's Russia Calling Forum, that many countries had been "stepping up their activities on the African continent" but added that Russia could not cooperate with Africa "as it was in the Soviet period, for political reasons."

In his opinion, cooperation with African countries could be developed on a bilateral basis as well as on a multilateral basis, through the framework of BRICS (Brazil, Russia, India, China and South Africa).

But so far, Russia has not pledged adequate funds toward implementing its business projects and other policy objectives in Africa. Russia's investment efforts in the region have been limited thus far which some experts attributed to lack of a system of financing policy projects. While Russia government is very cautious about making financial commitments, Russia's financial institutions are not closely involved in foreign policy initiatives in Africa.
As publicly known in recent years, China has offered $60 billion, Japan $32 billion, and India $25 billion, while large cutting-edge investment funds have also come from the United States and European Union, all towards realizing the Sustainable Development Goals (SDGs) in Africa.