EU Turkey pact and the fate of Syrian refugees
The ongoing NATO terror war led by the Pentagon has at least to negative consequences: one, acceleration of climatic change though deadly environmental pollution and, two, ever increasing number of hapless refugees driven out of the occupied cum attacked Arab nations.
Syria in the Middle East has generated refugee crisis although the NATO did not invaded that nation on the usual fictitious pretexts like searching for WMD as it happened in Iraq. People of Syria predominantly of Sunni sect led by the opposition want a change in the government being run by a Shi'ite Al-Bashar Assad for years without facing any democratic election in order to get popular mandate necessary to rule. The Assad military has ruthlessly attacked the protestors, leading to a civil war that the regime could not control
With the arrival of Russian forces in Syria, targeting the Syrians, the refugee crisis has escalated as the refugees flow increased to flow into EU nations. Deeply worried, even more terrorized than US sponsored terror wars, European Union has decided to strike a refugee deal with Turkey to send the refugees from other European states to Turkey, the only Muslim nation in European continent.
Agreement
The European Union-Turkey agreement over Syrian refugees that came into effect on March 20 is being implemented with EU sending back the Syrian refugees back to Turkey. This agreement will affect 50,000 migrants and refugees stranded in EU after it closed its border for further intake.
At the heart of the deal between the EU and Turkey is a controversial refugee exchange program. Under the plan, Syrian refugees on the Greek islands would be returned to Turkey, while European countries would take asylum seekers currently living in Turkey. Asylum seekers should only be returned to other states if there was guarantees that that they would not then be sent back to the place they had fled. The country of return also had to ensure asylum seekers had access to work, healthcare, education and social assistance.
Under the scheme agreed with the EU last month, one Syrian refugee will be settled in Europe legally in return for every migrant taken back by Turkey from EU member Greece, which faced the biggest influx in recent months. All irregular migrants who have landed on the Greek islands since March 20 face being sent back to Turkey ─ although the deal calls for each case to be examined individually.
Their legal transfers under an agreement made between Turkey and the EU last month took place as Greece officially began to return migrants and refugees to Turkey under the deal that has run into strong criticism from rights groups. Under the agreement, all "irregular migrants" arriving in Greece from Turkey since 20 March face being sent back. Each case is meant to be examined individually. For every Syrian refugee returned, another Syrian refugee will theoretically be resettled from Turkey to the EU, with numbers capped at 72,000.
Factually, the implementation of EU's plan to limit the amount of migration to Europe has begun as the first set of migrants and refugees are being deported to Turkey. The plan saw protest against deportations in the island of Chios. The agreement that came into effect on March 20 will see 4,000 migrants and refugees being detained on Greek islands. A total of 135 migrants were escorted onto small boats by officers from the EU border protection agency, Frontex. Despite receiving criticism from the human rights group, EU will continue to implement the plan and send the refugees to Turkish coast.
Implementation
The arrivals of Syrian refugees were part of Finland's quota of 750 refugees it has agreed with the EU to accept this year. In December, the government decided to focus on helping Syrian refugees but Interior Ministry officials said it was not clear how many of the annual quota would be made up of Syrian refugees.
The number of Syrians arriving in Germany and Finland from Turkey – 43 – does not tally with the two to three Syrians understood to have been returned from Greece to Turkey, suggesting that the twin operations are more a carefully coordinated attempt by the EU to demonstrate that its pact with Ankara is working than a precise enacting of the plan. Brussels has also agreed to provide the Turkish government with money to cover the costs of looking after those who have fled the civil war in Syria and have taken refuge in Turkey.
On the other hand, the first refugees to be brought into the EU under a migrant-exchange deal with Turkey have arrived in Germany and Finland. Two planes, each carrying 16 Syrian refugees, arrived from Istanbul in the northern German city of Hanover, according to the federal refugee office. They were taken by bus to a reception camp about 90 miles away in Friedland, near Göttingen. Eleven more Syrians from three families, meanwhile, arrived in Finland by plane directly from Turkey. Finland's immigration officials say that 11 Syrian refugees have arrived as part of a European Union deal with Turkey to curb illegal migration. Most of the newcomers to Germany were young families with children, but no details of their identities were released. The 32 are believed to be from three separate families. German authorities asked journalists to respect their privacy. Secrecy is maintained since there is also a hidden agenda.
Germany
Germany leads EU and now represents the new European nation in the UNSC almost as a permanent member. German observers are closely following the progress of the pact, not least the impact it will have on Merkel's refugee policy, which has been widely criticised both at home and abroad. Angela Merkel, the German chancellor, is still under intense domestic pressure to ensure that there is no repeat of the situation where 1.1 million migrants and refugees arrived in Germany last year. Tens of thousands have already arrived this year. With the Turkey deal, Angela Merkel is operating an active refugee-crisis policy for the first time since the open-borders policy in September. She is eager to see the plan worked, sending out the right signal 'to find legal ways to get to Europe'
Germany last year let in a record 1.1 migrants and refugees but Chancellor Angela Merkel has come under intense pressure to stem the flow. German officials have said they expect other EU member states to begin taking in refugees under the pact with Turkey.
Further, Germany profited from the recent closure of the Balkan route, because fewer refugees were able to enter Germany, Merkel has obliged the other 27 EU nations to take part in the course of action with Turkey. And in so doing she carries the main responsibility for the success or failure of this operation.
Refugee crisis
Having got Turkey agree for the refugee plan, now Jean-Claude Juncker, the president of the European commission, insisted that sending refugees back to Turkey was legal and in line with the Geneva convention. Citing specific paragraphs in the EU's asylum procedure directive, he said Greece had decided Turkey was "a safe country", he said, the returns policy was legal.
Meanwhile, refugees and migrants protesting Europe's closed borders have closed a second section of Greece's highway heading to the official border crossing with Macedonia, blocking all road traffic in both directions. The blockade was being done near the Greek village of Idomeni, where a sprawling refugee camp of thousands developed in recent months. The area had been a pedestrian crossing for migrants and refugees until Macedonian authorities restricted the flow, and then closed it completely last month. Hundreds of refugees and migrants were continuing to block trucks from using another section of the highway further south near the town of Polykastro, where another impromptu refugee camp has sprung up at a highway gas station.
Refugees and migrants protesting Europe's closed borders have closed a second section of Greece's highway heading to the official border crossing with Macedonia, blocking all road traffic in both directions. Greek authorities said about 100 people blocked the highway near the Evzones border crossing. The blockade was being done near the Greek village of Idomeni, where a sprawling refugee camp of thousands developed in recent months. The area had been a pedestrian crossing for migrants and refugees until Macedonian authorities restricted the flow, and then closed it completely last month.
Greek authorities say the 202 migrants and refugees in Greek islands who had not applied for asylum in Greece and were returned to Turkey. They included people from several countries including Pakistan, Afghanistan, Iraq and Congo. The Greek civil protection ministry said 136 people — 135 men and one woman — were returned from the island of Lesbos. They included 124 people from Pakistan, three from Bangladesh, one from Iraq, two from India, four from Sri Lanka and two Syrians.
Critique
A senior UN official says he is very concerned that a hasty EU deal with Turkey could leave Syrian refugees unprotected and at risk of being sent back to a war zone, without spelling out the refugee protection safeguards under international law.
The number of refugees that Europe would take would depend on the number of refugees prepared to risk their lives through other means – and that is staring at a moral abyss. EU leaders have hailed the one-for-one plan as a breakthrough that would deter Syrians from making dangerous journeys across the Aegean Sea.
Human rights organisations have been highly critical of the EU plans for refugee control, warning that individuals may be prevented from claiming asylum under the scheme. The deportation is seen as a symbolic kick off of a dangerous practice. Those migrants who did not apply for asylum or had their applications declared inadmissible were deported. Moreover, no details of the nationality status of migrants being deported were given out.
The UNHCR called on Europe to ensure safeguards for refugees being returned to the Middle East at an EU summit shortly. Regional director for Europe at the office of the UN high commissioner for refugees (UNHCR), said an EU commitment to resettle 20,000 refugees over two years, on a voluntary basis, remained "very low". "The collective expulsion of foreigners is prohibited under the European convention of human rights," he told a news briefing in Geneva.
Human rights groups are not convinced. Amnesty International has said it is absurd to describe Turkey as a safe third country, and that some Syrians have been returned to Syria and been shot at while trying to cross the Turkish border.
Human Rights Watch also said Turkey cannot be regarded as a safe country of asylum. "It is knowingly shortsighted for EU leaders to close their borders without considering the impact on Turkey's borders with Syria," said Bill Frelick, HRW's refugee rights director.
According to the UNHCR, 31 out of Afghanistan's 34 regions saw a surge in people fleeing conflict last year. The number of internally displaced Afghans has risen to a million people, up 78%. People often did not realize how many women and children were fleeing conflicts around the world.
The British foreign secretary, Philip Hammond, received a letter saying that Kurds fleeing Iraq, Syria and Turkey could face a "very dangerous situation" if they were forced to return to Turkey under the proposed EU deal. The increase in assaults by Turkish forces against the Kurdistan Workers' party (PKK) has led to more Kurds trying to reach Europe. "I am concerned that Kurds will potentially be sent back to Turkey as a result of the proposals agreed between the EU and Turkey which will lead to a very dangerous situation for Kurdish people".
Turkey
Apparently, Turkey is not being considered a safe country for refugees and the implementation of the EU agreement is just the beginning of a difficult time for refugee rights.
Meanwhile, Turkish President Recep Tayyip Erdogan lashed out at Europe for turning back refugees on the first day that migrants were returned from Greece to Turkey. Speaking in Ankara, the president reproached Europe for not letting "these people into their countries" by raising razor wire fences. He asked: "Did we turn Syrians back? No, we didn't, but they did." However, Erdogan said Turkey had rescued 100,000 migrants from the Aegean Sea and spent $10 billion on Syrian refuges. Turkey, home to 2.7 million Syrian refugees, is a major departure point for Europe-bound migrants. The country has committed to crack down on smuggling in exchange for financial and political concessions from the EU. Greece began sending back migrants to Turkey in line with an EU deal to combat illegal migration.
Turkish Prime Minister Ahmet Davutoglu called on police officers to show compassion as his country received the first Syrians turned back from Greece. Speaking at the 171st anniversary ceremony of the founding of the Turkish police force, Davutoglu urged police officers not to "distinguish them from our own citizens." A first group of 202 migrants were ferried from the Greek islands to Turkey as part of a controversial European Union plan to curb migration to Europe. Davutoglu said will send some of the Syrian refugees from the camps in Turkey to Europe as the first Syrians were brought across the Aegean to Turkey.
Observations
The Syrian conflict was entering its sixth year, adding that Syrian refugees were facing increasingly difficult conditions in Jordan and Lebanon: 90% lives below the poverty line as they were unable to work and had run down all their savings. Afghans, who many European states do not deem to have legitimate asylum claims, also had urgent protection needs.
Refugee advocates question whether the agreement is legal and ethical, fearing individuals will be denied the right to claim asylum, conversely their right to live. Europe could take a lot more, but Europe is determined not to. Europe has tried to isolate the problem in Greece and further to collaborate with Greece in exporting the problem back to Turkey. If the great powers of the world got their act together they would actually be able to stop the conflict and negotiate proper terms in Syria, so the whole thing is really a condemnation of international policy and of what passes for world governance nowadays.
While the Syrian refugees continue to suffer in the worst manner, nobody seems to be living up to their legal responsibilities either between the European Union and Greece and Turkey, lots of international law and conventions are being violated by those governments. Many people are concerned of what they see as divisions within Europe. At this point obviously Greece is shouldering a lot of the burden, because it's a country recovering apparently from its economic recession itself.
The controversial European Union-Turkey deal may not find a credible solution to the refugee crisis. Syria peace talks will go ahead with more urgency in essence to try to solve this issue and it certainly puts pressure on the European Union to deliver, but they are exporting the problem back to Turkey and Turkey is of course a key player in whatever solution emerges in Syria.
Syrian refugees in alien nations have got no sovereignty, no freedom, and no rights. They are treated like street dogs. They are now the refugees thanks to arrogance of President Assad who considers his life more important than Syria.
A New Turn to the Indo-French Relations
Hudson Institute's researcher, Aparna Pande called France as "India's new best friend" in 2019. Fast forward to present day, France has taken its partnership with India to the next level through the recent Indo-French space partnership for expeditions to Venus.
The space expedition partnership has followed the French envoy's support for India's UNSC membership and the launch of a satellite for climate observations. Furthermore, Emmanuel Lenain, ambassador of France to India said, "This year has been an eye opener for Europe. The world is becoming dangerous and the world has powers that do not want to play by the rules. We consider India as positive and trust it for exemplary dependency. France will support India's bid for a permanent seat at the United Nations."
Indo-French Relations
India and France have had trade relations since the 17th century. The diplomatic relations go back to the time when India became the newly independent country in 1947. The development of bilateral ties was significantly achieved through the state visit of French President Jacques Chirac in 1998. Since then, there had been a series of state visits to and forth between the heads of both India and France establishing close ties with each other.
Additionally, India and France have been long term partners in the defence arena since 1953. India had acquired the famed MD 450 Ouragan, nicknamed 'Toofani' and Mystere in the 1970s and 1980s. Recently, the Indian government has also procured the Rafale fighter jets from France which had arrived in July 2020.
Under the leadership of Indian Prime Minister Narendra Modi and French President Emmanel Macron, the Indo-French relations have been strengthened through regular state visits contributed to take the strategic partnership established in 1998 further ahead. Just like the defence sector, the Indo-French relation is prospering in the space sector as well. This is also because of France's pivot to Indo-Pacific region. The growing tensions between the US with China and Russia, Brexit, both France and India are realizing that a shift in the world order is underway especially with the Covid 19 pandemic making the world unstable on various fronts.
Indo-French Space Partnerships
The Indo-French space partnership for expedition to Venus seems a follow up from the 2018 bilateral agreement on the India-France Joint Vision for Space Cooperation. This strategic partnership was spread over different facets of space science including sounding rocket development, joint satellite realization, training programmes, satellite launches. The Indian Space Research Organisation (ISRO) successfully reached Mars on its first attempt in 2014. In the same year, the French National Space Agency (CNES) successfully launched the E-CORCE Earth observation satellite. In recent years, there has been a number of partnerships between ISRO and CNES.
In 2019, there was an agreement signed between CNES and ISRO to establish a maritime surveillance centre in India. As part of this, both the space agencies are collaborating on India's first crewed space mission, Gaganyaan project which is scheduled to launch in 2022. CNES has agreed to train Indian astronauts at the Toulouse Space Centre helping India to lay the foundation for preparation for future human spaceflight. The 2019 partnership followed the broader agreement signed during President Emmanuel Macron's state visit to India in March 2018.
The latest joint Indo-French Venus mission is a historic partnership till now. The instrument for the mission, VIRAL (Venus Infrared Atmospheric Gases Linker) is developed by Russian and French agencies. In September 2020, CNES has confirmed in a statement, "in the domain of space exploration, France will be taking part in ISRO's mission to Venus, scheduled to launch in 2025. CNES will coordinate and prepare the French contribution, the first time a French payload will be flown on an Indian exploration mission."
India-France relations in space have been a great success in the past. The upcoming ISRO-CNES Venus mission will strengthen the Indo-French partnerships further.
Taking For Granted … Be Wary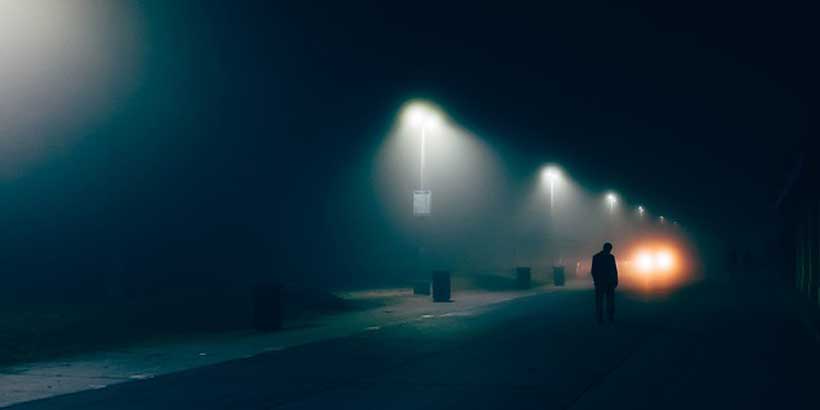 The title of these comments is inspired by my personal experience in important areas of public policy both as a politician beginning in the 1970s and more recently as Secretary General of the OECD from 1996 until 2006. That was a very important decade as it ushered in the period which some day we thought would be known as the beginning of globalization on a grand scale.
When I took up my responsibilities in Paris at the end of May 1996 it was a time brimming with optimism about the great future ahead for our children and generations to follow! We were about to say goodbye to one of the most brutal and bloody centuries in human history. Physical human suffering was compounded by poverty and misery of hundreds of millions, especially in the developing world.
Many of us involved at the international level in public policy saw major opportunities to address challenges which had eluded us in the past. Indeed we took a great deal for granted and I must confess that I certainly did. Why? Here are a few examples and the reasons for taking so much for granted.
We had just witnessed major geopolitical restructuring in the wake of the fall of the Berlin Wall. The Soviet Union had collapsed and we assumed that the threat of nuclear war had disappeared with it;
With the replacement of the GATT the ( WTO) we took for granted the exciting prospect of global free trade and investment, which would bring economic growth and rising prosperity everywhere, but especially to the developing world. We expected "trade" not "aid" to be the route out of third world poverty;
The expansion of the proven Marshall Plan formula to regions fractured by division and conflict. We took for granted that such approaches could bring peace to the war torn Balkans and perhaps even to the Middle East and the Arab World;
We took for granted that with the publication of the Brundtland Report " Our Common Future" on Sustainable Development followed by the Rio Earth Summit in 1992, followed by the commitments in the Kyoto Protocol of 1997, that the decades long stalemate of slowing green house gas emissions (GHGs) (and therefore global warming) had been broken and that multilateral international commitments would ensure the protection of the biosphere and its natural capital;
We took for granted that improvements to the stunning success of healthy capitalism through universal principles of good corporate governance, supported by an Anti Bribery Convention, would control the greed inherent in the undue exploitation of unfettered capitalism. We took for granted that the wealth and wage disparities would narrow, especially in the United States;
We witnessed the remarkable rise of the European Union (EU) uniting former enemies. We took its expansion and global role for granted. Regarding the EU, I often quote a paragraph from the preface of A History of Europe by H. A. L Fisher, a warden at Oxford University in the 1930s. He wrote: "[No] question [would be] more pertinent to the future welfare of the world than how the nations of Europe … may best be combined into some stable organization for the pursuit of their common interests and the avoidance of strife";
We also took for granted the gradual spread of democracy and democratic institutions into the former countries of the Soviet Union and elsewhere in central Europe, South America and Asia;
Early misgivings about the ideological bent of Recep Erdogan as the Prime Minister, and then President of Turkey, were dispelled as he initially seemed supportive of good governance, freedom of the fourth estate, free speech and democratic principles. We believed him and took for granted that the remarkable reforms introduced by Mustafa Kemal, known as Ataturk, would ensure the survival of a secular democratic Turkey;
We took for granted the United States as a lone global superpower, magnanimous and fair, the first true united nation with people drawn from all corners of the planet to its robust democracy and unlimited opportunities.
As we look back over the past 25 years it is obvious that much too much was taken for granted. Given that so few of the opportunities we assumed would bring the world to a much better place were seized by my generation, what do you perceive as a better way forward? When we open that discussion in a few minutes, I hope I have convinced you to take little for granted. Be wary, if not skeptical, about those who foresee only a prosperous and peaceful future for this wonderful planet.
We need to remind ourselves of the following and address the questions I raise in our general discussion.
1. We failed to engage Russia with the West and as a result are now strengthening NATO in an effort to contain Putin's aggressive behaviour. History may show this to be the most egregious of all Western public policy failures in the post-Soviet Union period because of its impact on other areas of global concern where Russia should have been a partner. Is it too late to recover from a failure to engage Russia despite the Russian adventures in Crimea and the Ukraine?
2. The EU is increasingly fragile, with concern about the future of the euro common currency and the EU's capacity to deal with massive immigration from the war-torn areas of the Middle East. Do the weaknesses of the EU reflect a too rapid expansion without strengthening institutions which would move it toward a more federalist structure promoted by the Spinelli group?
3. Tensions have grown between China and its neighbours over territorial disputes, convincing the United States to pivot from its European focus and increase its military presence in Asia. Does this refocussing plus a strengthening alliance between China and Russia herald the reigniting of another Cold War like the one my generation grew up with?
4.Now many more nations( and possibly terrorist groups) have access to nuclear weapons. Does that greatly increase the possibility of a 21st century nuclear war?
5.The global free trade agenda is in the doldrums with the failure of the Doha Round and the concomitant rise of protectionist rhetoric, especially in the United States ,at the highest political levels. Does this mean that global free trade is now beyond reach?
6. Is the prospect of eliminating poverty in the developing world through trade and investment dying?
7.Reductions in GHG emissions, especially CO2, but also methane, continueto elude us after decades of effort, showing how ineffectual the United Nations Framework Convention on Climate Change process has been and will be. The widely heralded but unenforceable Paris Agreement in the context of a history of failures is even dangerous because much of the public thinks our leaders have come to grips with this challenge (as we all did after the Kyoto Protocol was adopted in 1997). Do they do not realize that even if the agreed upon targets are achieved they are not sufficient to keep global temperatures below the level that the scientific community tells us is necessary to prevent dramatic and irreversible climate change?Is there resistance to developing a Plan B as a last resort to prevent unacceptable global warming? Solar radiation management , a form of geo engineering, seems to be broadly under consideration. Is that good or of concern? As areas of the world may become uninhabitable, will there be mass migration from areas of the developing word to more temperate climates?
8. For those who believe in democracy and perceived it as beginning to take root after the fall of the Berlin Wall and the collapse of the Soviet Union do subsequent developments undermine the confidence that many democratic governments may be in retreat? In some countries, such as Thailand, there has been a return to a military dictatorship. In others, such as Russia and other countries that were formerly part of the Soviet Union, there is only a pretense of democracy with rigged elections, as in Belarus. There also appears to be backsliding in Turkey, a very important global player and a bridge between Asia and its historic Western allies. The situation in Turkey, which held such promise only a decade ago, is very worrisome. President Erdogan seems increasingly autocratic and intolerant of criticism and dissent. Failure of this democracy could be a sad, even tragic, development. Turkey is a major regional and global power, and through the influence of Atatürk it became an emerging secular democracy with a majority Sunni population straddling Europe and Asia. Atatürk showed the world what individual leadership supported by ethical standards could accomplish in a short period of time.
9. Is the world faced with a growing number of autocratic strongmen who would prefer to destroy the important international infrastructure if it constrains their personal ambitions? It would appear that when one combines the far east, parts of Eastern Europe, Russia, Turkey, China, North Korea, the Philippines, Thailand etc, more than 50% of humanity is or will soon be governed by "strong men". With few exceptions such as Ataturk, history shows that such people have only one interest "me".
President Trump gives every indication that he is anxious to join the ranks of these strongmen, initially by withdrawing the United States from the central role it had played through visionary leadership by building and helping to maintain the post war international and institutional architecture. His slogan "America First" should be interpreted for what it really is, namely, "Donald Trump First".
There is a disquieting commentary in the New York Times of 16 December 2016 entitled "Is Donald Trump a Threat to Democracy" by Professors Steven Levitsky and Daniel Ziblatt of Harvard University. Here is an excerpt:
"Donald J. Trump's election has raised a question that few Americans ever imagined asking: Is our democracy in danger? … Past stability is no guarantee of democracy's future survival … Our research points to several warning signs.
The clearest warning sign is the ascent of anti-democratic politicians into mainstream politics. Drawing on a close study of democracy's demise in 1930s Europe, the eminent political scientist Juan J. Linz designed a "litmus test" to identify anti-democratic politicians. His indicators include a failure to reject violence unambiguously, a readiness to curtail rivals' civil liberties, and the denial of the legitimacy of elected governments. "
Mr. Trump tests positive on all counts. In the campaign, he encouraged violence among supporters and pledged to prosecute Hillary Clinton;
He has
threatened legal action against unfriendly media, and continues to suggest that he might not accept the election results saying the election will be rigged. If he loses will he in some way resist leaving office?
Since his 2016 election he has not changed his attitude on any of these issues.
David Frum, a Conservative and traditional Republican and a senior editor at the Atlantic published a book two years ago "Trumpocacy- The Corruption of the American Republic". It has recently been released in paperback with a new preface by Frum which reviews the appalling record of this individual to whom Americans have entrusted the leadership of the most powerful nation in history.
In a concluding paragraph of the book he writes…." President Trump is cruel, vengeful, ignorant, lazy, avaricious and treacherous…"
Later he adds: "We are living through the most dangerous challenge to the free government of the United States that anyone alive has encountered. What happens next is up to you. Don't be afraid. This moment of danger can be your finest hour as a citizen and as an American"
Today I cast Frum's challenge to each of you in a global perspective rather than just American.
Yes, democracy can be fragile everywhere.
We who live in well-established democracies must never be complacent or smug about the success of our societies. The comments of the Harvard professors above echo that concern.
Our democratic societies and their political systems must adapt to a rapidly evolving world. We are increasingly in that global village through forces of globalization amplified by communication and transportation technologies.
In line with the work of Charles Darwin, it has been said that "it is not the strongest of the species that survive, nor the most intelligent, but the one most responsive to change." The same could be said of democratic governments and even empires.
What happens next to global free government is up to your generation of leadership. It is a humungous challenge, especially in countries where the seeds of democracy have never been planted or where they have enjoyed short life spans, Thailand and especially Turkey come to mind.
The future of democracy across the globe could be destroyed if the autocratic motives and moves of Donald Trump succeed, as they well might if I read the current political climate in the United States correctly. Despite shortcomings which need correction such as the unfortunate influence on elections through Super Pacs, the United States has been perceived for years as a remarkable democracy which others attempt to emulate. This may be about to change as it is increasingly viewed as government by the rich, of the rich and for the rich, and Trump does not appear to feel constrained by the institutional checks and balances of the constitution. He could put American democracy on the terrible path to an autocratic state which he seems to admire, especially in the Russia and Turkey of today.
In summary, what looked to be a promising future in all the major areas of concern in the 1990s has evolved into what could best be described as an economic, social, and geopolitical mess. But as bad as that story is, we have succeeded in making the future even more problematic with the arrival of global terrorism.
My generation must recognize the extraordinary failures of the past decades. Your generation must do better.
It seems that efforts to create consensus on major issues amongst many sovereign nations does not work. Is there not a better way forward in global governance? This is the last question I leave you with.
Have 190 counties not offered proof of the impossibility of finalizing an international and binding free trade agreement known as the Doha Round, or as almost 200 countries have done in their efforts to find consensus on concrete solutions to address the challenges of climate change. Neither set of efforts, the first initiated through the WTO process and the second through the United Nations Framework Convention on Climate Change process, has delivered the results sought and it is unlikely they ever will.
Is starting small and gradually broadening an international consensus a better option? The EU successfully evolved from a small base but has it expanded too rapidly to consolidate and build upon its remarkable and successful beginnings? Even the G20 may be ineffectual because of size and economic and social diversity.
Does the difficulty of building broad consensus on these issues suggests that a structure more resembling the UN Security Council would be more effective? Could the Security Council itself with a limited membership of powerful countries become a global steering group and replace the G-7 process?
Whether we like it or not, each major power has spheres of influence over smaller regional powers through shared history, culture (sometimes language), and trade and investment.
When we compare human and societal evolution to a relay race one generation must pass the baton on to the next. In a small way that is what I am saying to you today. I hope our discussion will touch upon a number of these important and often controversial issues.
We have fallen behind in many respects in the early years of this 21st century, perhaps even forfeiting many of the hard-earned benefits of good capitalism and democracy to an ever increasing number of corrupt strong men and autocratic regimes.
Is that the future?
Remember the words Shakespeare attributed to Brutus:
"There is a tide in the affairs of men, Which, taken at the flood, leads on to fortune; Omitted, all the voyage of their life is bound in shallows and in miseries."
I am persuaded that the latter may be our fate. We did not take the flood of opportunities at hand in the 1990s. Is it too late to recover through hard work, sacrifice and creativity in restructuring global governance for a better world.
What should we do? What can you do?
It will depend to a large extent on your personal values which I hope have not been irreversibly warped by admiration for the material success of greed and visible wealth of the famous 1% who dominate power and politics in the USA and increasingly elsewhere.
I have described the state of the world today as analogous to the fireplace at my country home. It is usually fully loaded with tinder, kindling and dry wood. All it awaits is a match. Unfortunately, in the world today there are many matches waiting to be lit and spread their deadly destruction to regions, if not the planet as a whole.
*This text is exclusively made as supplementary for a university lecture held on 28 OCT 2020. It is a part of the so-called 'Geneva Lecture Series – Contemporary World of Geo-economics', concepted and considered by prof. Anis H. Bajrektarevic for the Swiss University in Geneva.
Economic situation is EU citizens' top concern in light of the coronavirus pandemic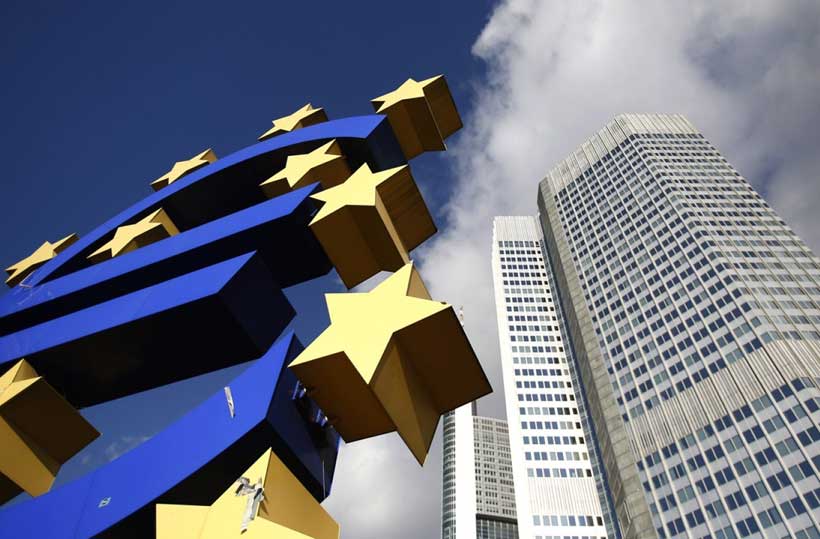 In a troubled period marked by the coronavirus pandemic, trust in the EU remains stable and Europeans trust the EU to make the right decisions in response to the pandemic in the future. In the new Standard Eurobarometer survey released today, European citizens identify the economic situation, the state of Member States' public finances and immigration as the three top concerns at EU level. The economic situation is also the main concern at national level, followed by health and unemployment.
In the new Eurobarometer conducted in July and August, concern about the economic situation is reflected in the perception of the current state of the economy. 64% of Europeans think that the situation is 'bad' and 42% of Europeans think that their country's economy will recover from the adverse effects of the coronavirus outbreak 'in 2023 or later'.
Europeans are divided (45% 'satisfied' vs 44% 'not satisfied') regarding the measures taken by the EU to fight the pandemic. However, 62% say they trust the EU to make the right decisions in the future, and 60% remain optimistic about the future of the EU.
Trust and image of the EU
Trust in the European Union has remained stable since autumn 2019 at 43%, despite variations of public perceptions during the pandemic. Trust in national governments and parliaments has increased (40%, +6 percentage points and 36%, +2 respectively).
In 15 Member States, a majority of respondents says they trust the EU, with the highest levels observed in Ireland (73%), Denmark (63%) and Lithuania (59%). The lowest levels of trust in the EU are observed in Italy (28%), France (30%) and Greece (32%).
The proportion of respondents with a positive image of the EU is the same as that with a neutral image (40%). 19% of respondents have a negative image of the EU (-1 percentage points).
In 13 EU Member States, a majority of respondents has a positive image of the EU, with the highest proportions observed in Ireland (71%), Poland and Portugal (both 55%). In 13 other Member States, the EU conjures up a predominantly neutral image for respondents, with the highest proportions observed in Malta (56%), Spain, Latvia and Slovenia (all 48%).
Main concerns at EU and national level
Citizens mentioned the economic situation as the most pressing issue facing the EU – over one-third (35%) of all respondents, a strong increase of 16 percentage points since autumn 2019, and rise from third to first concern. Concern about the economic situation has not been this high since spring 2014.
Europeans are also increasingly concerned about the state of Member States' public finances (23%, +6 percentage points, the highest level since spring 2015), which moves from fifth to second place on a par with immigration (23%, -13 percentage points), the latter now being at the lowest level since autumn 2014.
In the midst of the coronavirus pandemic, health (22%, new item) is the fourth most mentioned concern at EU level. The issue of the environment and climate change has lost ground, down 8 percentage points to 20%, followed by unemployment (17%, +5 percentage points).
Similarly, the economic situation (33%, +17 percentage points) has overtaken health as the most important issue at national level, rising from seventh to first position. Although in second position, health has had a notable increase in mentions since autumn 2019 (31%, +9 percentage points), taking it to its highest ever level over the past six years.
Unemployment has also increased considerably in importance (28%, +8 percentage points), followed by rising prices/inflation/cost of living (18%, -2 percentage points), the environment and climate change (14%, -6 percentage points) and government debt (12%, +4 percentage points). Mentions of immigration (11%, -5 percentage points), are at their lowest level for the past six years.
The current economic situation
Since autumn 2019, the proportion of Europeans who think that the current situation of their national economy is 'good' (34%, -13 percentage points) has declined considerably, while the proportion of respondents who judge this situation to be 'bad' has increased sharply (64%, +14 percentage points).
At national level, a majority of respondents in 10 countries says that the national economic situation is good (down from 15 in autumn 2019). The proportion of respondents who say the situation of their national economy is good ranges from 83% in Luxembourg to 9% in Greece.
The coronavirus pandemic and public opinion in the EU
Europeans are divided on the measures taken by the EU institutions to fight the coronavirus outbreak (45% 'satisfied' vs 44% 'not satisfied'). However, a majority of respondents in 19 Member States is satisfied with the measures taken by the European Union institutions to fight the coronavirus pandemic. The highest positive figures are found in Ireland (71%); Hungary, Romania and Poland (all 60%). In seven countries, a majority of respondents is 'not satisfied', especially in Luxembourg (63%), Italy (58%), Greece and Czechia (both 55%) and Spain (52%). In Austria, equal proportions of respondents are satisfied, and not satisfied (both 47%).
However, more than six Europeans in ten trust the EU to make the right decisions in the future (62%). The most frequently mentioned priorities for the EU's response to the coronavirus pandemic are: establish a strategy for facing a similar crisis in the future and develop financial means to find a treatment or vaccine (each 37%). 30% think that developing a European health policy should be a priority.
Europeans' personal experiences of confinement measures were very diverse. Overall, close to three Europeans in ten say that it was fairly easy to cope with (31%), while a quarter say it was fairly difficult to cope with (25%). Finally, 30% say that it was 'both easy and difficult to cope with'.
Key policy areas
Asked about the objectives of the European Green Deal, Europeans continue identifying 'developing renewable energy' and 'fighting against plastic waste and leading on the issue of single-use of plastic' as the top priorities. More than one third think the top priority should be supporting EU farmers (38%) or promoting the circular economy (36%). Just over three in ten think reducing energy consumption (31%) should be the top priority.
Support for the Economic and Monetary Union and for the euro remains high, with 75% of respondents in the Euro area in favour of the EU's single currency. In the EU27 as a whole, support for the euro has increased to 67% (+5).
EU citizenship and European democracy
A majority of people in 26 EU Member States (except Italy) and 70% across the EU feel that they are citizens of the EU. At a national level the highest scores are observed in Ireland and Luxembourg (both 89%), Poland (83%), Slovakia and Germany (both 82%), Lithuania (81%), Hungary, Portugal and Denmark (all 80%).
A majority of Europeans (53%) say they are satisfied with the way democracy works in the EU. The proportion of respondents who are 'not satisfied' has increased, by 3 percentage points since autumn 2019 to 43%.
Optimism for the future of the EU
Finally, in this troubled period, 60% of Europeans say they are optimistic about the future of the EU. The highest scores for optimism are observed in Ireland (81%), Lithuania and Poland (both 75%) and Croatia (74%). The lowest levels of optimism are seen in Greece (44%) and Italy (49%), where pessimism outweighs optimism, and France, where opinion is evenly divided (49% vs 49%).
Background
The 'Summer 2020 – Standard Eurobarometer' (EB 93) was conducted face-to-face and exceptionally completed with online interviews between 9 July and 26 August 2020, across the 27 EU Member States, in the United Kingdom and in the candidate countries 26,681 interviews were conducted in the 27 Member States.