De–dollarization of the BRICS
What might be behind the well-orchestrated attack on leaders of the BRICS countries?
Gold is one of the most fascinating of all rare metals. Throughout all history it has been given a special, at times sacred or spiritual value, since six thousand years ago when the Egyptian Pharoahs' tombs were filled with it to accompany the dead on their journey.
In times of world financial crisis as in the 1930's, gold is preferred by central banks and ordinary citizens as a store of value when paper money loses value.
We are approaching another of those times when the accumulated paper debt of the dollar system is debasing the worth of paper dollars. What's highly significant in this light is to see which central banks are buying all the gold they can get.
The dollar today is no longer backed by gold. That has been so since Nixon unilaterally abrogated the 1944 Bretton Woods Treaty and took the dollar off its statutory gold backing to float free in August, 1971. He did so at the insistence of then Under Treasury Secretary Paul Volcker and Volcker's patron, David Rockefeller at Chase Manhattan Bank.
Nixon took that desperate measure, simply said, because the Federal Reserve vaults of reserve gold were disappearing as France, Germany and other trading partners of the United States demanded gold in exchange for their accumulated trade dollars, as was allowed under the Bretton Woods rules.
Since 1971, with no gold backing it, other than the carefully-guarded fiction that the Fed still has the world's largest stock of gold reserve in its deep vaults, alleged by the Fed to exceed 8,000 tons, the fiat dollars in world circulation have expanded without limit.
This is the source of the Great Inflation the world economy has undergone over the past forty five years, as dollars in circulation have expanded exponentially by some 2,500% since 1970. The confidence in holding dollars, still the world's leading reserve currency, has been maintained by Washington through various tricks and deceptions.
After the oil shock of October, 1973 Secretary of State Henry Kissinger spoke of a "petrodollar." The dollar value was backed not by gold but by oil, everyone's oil.
The price of oil had been manipulated by Kissinger and others in 1973, as I detail in my Gods of Money book, to increase by 400% in a matter of months, forcing Germany, France, Latin America and much of the world to buy dollars.
Washington made certain as well in 1975, when Germany, Japan and other nations tried to buy OPEC oil in their own national currencies, that Saudi Arabia and OPEC countries would accept only dollars for their black gold, the oil.
Since September, 2014 the world dollar price of oil has collapsed. It has gone from levels of $103 a barrel down to close to $30 today. That's a collapse of 70% in demand for dollars for the world's largest commodity measured in dollars.
In this political and financial context, the central banks of Russia and China are buying gold for their central bank reserves at a fever pace.
Not only that, the Peoples' Bank of China recently announced it has abandoned its peg to the US dollar and diversify into a basket of currencies led by the Euro. However the moves of Russia and China central banks to gold are far more strategic.
Russia's heart of gold
While all eyes are on the oil price and the ruble to dollar rate, the Central Bank of Russia has quietly been buying huge volumes of gold over the past year.
In January, 2016, the latest data available, the Russian Central Bank again bought 22 tons of gold, around $800 million at current exchange rates, that, amidst US and EU financial sanctions and low oil prices. It was the eleventh month in a row they bought large gold volumes.
For 2015 Russia added a record 208 tons of gold to her reserves compared with 172 tons for 2014. Russia now has 1,437 tonnes of gold in reserve, the sixth largest of any nation according to the World Gold Council in London.
Only USA, Germany, Italy, France and China central banks hold a larger tonnage of gold reserves.
Notably also, the Russian central bank has been selling its holdings of US Treasury debt to buy the gold, de facto de-dollarizing, a sensible move as the dollar is waging de facto currency war against the ruble. (As of December, 2015, Russia held $92 billion in US Treasury Bonds down from $132 billion in January 2014.)
More significantly, after the Russian Central Bank Governor Elvira Nabiullina declared in May 2015 that she saw no need to buy all domestic gold production as the bank's gold needs could easily be satisfied on the open market internationally, something that would drain ruble reserves, there has been an apparent about face.
The Central Bank of Russia is now buying all domestic Russian gold output. Only after that is exhausted in terms of meeting their monthly targets does she import. Nabiullina stated recently, "We believe it is necessary in terms of creating additional financial cushion for the state in the face of such externaluncertainties."
That's very significant as Russia, whose central bank gold reserves were robbed during the Yeltsin years in the early 1990, has grown to become the world's second largest gold mining country after China. It's a major support to her gold mining industry and to the ruble.
China and Kazakhstan too
Only slightly smaller volumes of gold are being bought in past months by China. And a significant monthly addition to its gold reserve is being made as well by Kazakhstan.
For the past forty months, Kazakhstan, has been increasing its central bank gold reserves. Kazakhstan along with Russia is a member of the Eurasian Economic union along with Belarus, Armenia and Kyrgyzstan. Belarus has also been increasing its bullion reserves.
China bought another 17 tons of gold in January and will buy a total of another 215 tons this year, approximately equal to that of Russia. From August to January 2016 China added 101 tonnes of gold to its reserves.
Annual purchases of more than 200 tons by the PBOC would exceed the entire gold holdings of all but about 20 countries, according to the World Gold Council. China's central bank reserves of gold have risen 57% since 2009 acording to data the PBOC revealed in July, 2015.
Market watchers believe even that amount of gold in China's central bank vaults is being politically vastly understated so as not to cause alarm bells to ring too loud in Washington and London.
Kyrgyzsan, Russia and China are also members of the Shanghai Cooperation Organization.
These Eurasian countries are all of them part of China's mammoth One Belt, One Road Great Project, sometimes called the New Economic Silk Road project to criss-cross all Eurasia with networks of high-speed rails and to develop major new ports in the region to change the economic map of Eurasia.
Last year China announced it was mapping the rail lines of the Silk Road to enable the Central Asian and Russian gold reserves now lacking infrastructure for development to become economically attractive to those countries.
The currencies of Russia, China and other Eurasian countries are moving to become as "good as gold," a term applied to the US dollar some six decades ago.
The fact that Russia also has an extremely low debt-to-GDP ratio of some 18% compared to 103% for USA and that of the EU Eurozone countries of 94%, of Japan more than 200% of GDP, is a fact that Western rating agencies engaged in the US Treasury's financial warfare against the Russian Federation conveniently ignore.
Russia has a far more healthy economy than most of the West that is declaring her a failed state.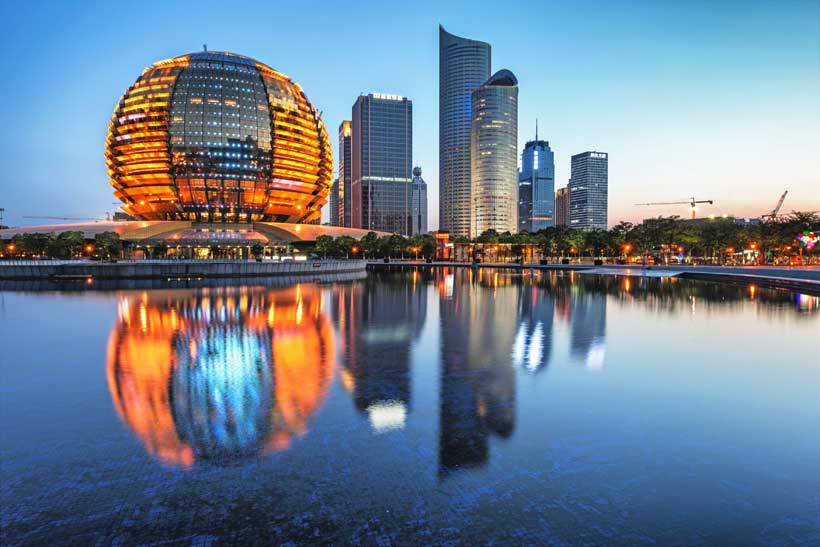 China is in a sustained economic slowdown. This is causing malignant unease among the political and economic leadership of the communist party in Beijing that governs China. Investing in China will be different, because:
"The country's first sustained economic slowdown in a generation. China's economic conditions have steadily worsened since the 2008 financial crisis. The country's growth rate has fallen by half and is likely to plunge further in the years ahead, as debt, foreign protectionism, resource depletion, and rapid aging take their toll."
Chinese social structures are under duress over their aging society. Formerly in the 1990s-early 2000s: "China had the greatest demographic dividend in history, with eight working-age adults for every citizen aged 65 or older."
Once societies age, marital numbers decrease, and overall productivity plunges. China's explosion of older citizens versus working-age will bring unique circumstances for global consumers. Factual evidence of slower productivity is evident throughout China, and will have to be considered for any financial or economic decision for decades ahead. The Chinese economic miracle bursting is largely due to aging demographics.
No one in western or eastern economic analysis circles or think tanks realistically saw this coming former President's Deng Xiaoping opening of China. This was termed, "Socialism with Chinese characteristics (and/or) 'socialist market economy,'" still ongoing. This slowdown will have deep ramifications for the global investment community, liberal order in place for over seventy-five years, and Chinese financial wealth that now spans the globe.
When countries age, and use reproductive rights to control populations, they become more assertive abroad, and repressive to its citizenry; this describes China's social, political and economic philosophies that govern over a billion people. Since its one-child policy was enacted, Chinese economic productivity will plummet, "because it will lose 200 million workers and young consumers and gain 300 million seniors in the course of three decades."
Suppressive economies have difficulty innovating, producing enough goods domestically, and integrating into world economic mechanisms that intends to distribute wealth globally. But this isn't the first time these warnings have been made publicly.
Former Premier, Wen Jiabao gave a prescient declaration in March 2007 during the long march of economic progress when Mr. Jiabao had misgivings about China's growth model by stating, "(Chinese growth had become) 'unsteady, unbalanced, uncoordinated and unsustainable." Recent numbers indicated China's official GDP "has dropped from 15 percent to six percent – the slowest rate in 30 years."
Expansionary Chinese growth hasn't experience this level of downturn since the end of the Mao into post-Mao era. What this does for the Belt and Road Initiative that is paving the way for investments into Central Asia up to the Arctic Circle is uncertain? Deep investment difficulties could witness China stopping the flow of billions of infrastructure projects into countries and continents such as Africa desperate for growth.
Public figures from the Chinese government generally have the economy growing at six percent, but many analysts and economists peg the number(s) at "roughly half the official figure." China's GDP has consisted of bad debt that typical financial institutions and western governments will transfer from the state to public sector and ultimately costs passed onto consumers. For China's wealth to increase when so much domestic wealth is spent on infrastructure projects to increase GDP these official numbers need context.
China has bridges, and cities full of empty office and apartment buildings, unused malls, and idle airports that do not increase economic productivity, and if that isn't the case then infrastructure increasing economic measurements will decrease. Unproductive growth factors officially known are: "20 percent of homes are vacant, and 'excess capacity' in major industries tops 30 percent." According to official Chinese estimates the government misallocated $6 trillion on "ineffective investment between 2009-14." Debt now exceeds 300 percent of GDP.
What's discovered is the amount of China's GDP growth "has resulted from government's pumping capital into the economy." Private investments have trouble overtaking government stimulus spending, and Foreign Affairs ascertains "China's economy may not be growing at all."
Chinese economic growth – post-Mao – saw the country's self-sufficiency in agriculture, energy, and water almost complete by the mid-2000s. Through economic malfeasance, population control, and resource decimation, "water has become scarce, and the country is importing more food and energy than any other nation." Environmental degradation is destroying the basic necessities for every day survival.
This is where the world community and financial resources of east and west can meet needs, and grow interconnected, global economies. Energy is one of the biggest areas that China will engulf global energy supplies
The U.S. Energy Information Administration believes China will continue being the largest natural gas user in non-OECD Asia, and by 2050:
"Expects that China will consumer nearly three times as much natural gas as it did in 2018. China's projected increase in natural gas consumption is greater than the combined growth of natural gas consumption in all other non-OECD Asian countries."
Opportunities for liquid natural gas (LNG) facilities to be built globally, and in China to spur domestic and international economic activity are unlimited. As China goes, so goes Asia, and the world is now in the "Asian Century." Investors, geopolitical strategists, and anyone concerned with global security should never believe it is wise to let China continue to falter economically and societally. Setting up investment mechanisms and diplomatic vehicles that benefit China, and the world community is a prudent choice.
When military choices defeat sound fiscal and monetary polices, the past 150 years have brought "nearly a dozen great powers experienced rapid economic growth followed by long slowdowns." Normal, civilized behavior was pushed aside. What's needed for Chinese economic growth is the free flow of information, managed wealth, consumer goods, and research/innovation.
Decades ahead, and current economic realities point to China being a great power that is under pressure, but still needs capital. A weak, unsecure China who isn't satisfied with its place in the Asian hemisphere or global economic system isn't good for continued prosperity. It would be smarter to engage and invest within China in the areas of energy, water, agriculture, and electricity where opportunities still abound.
Agribusiness: Africa's New Investment Frontier
Authors: Mariam Yinusa and Edward Mabaya*
In the past decade, a stroll along the aisles of any African supermarket is revealing: there is a new wave of home-brewed brands that are fast becoming household names. Products like Dangote rice from Nigeria, Akabanga pepper oil from Rwanda and Tomoca coffee from Ethiopia attest to the gradual but persistent evolution towards greater agro-processing and value addition in the domestic agriculture sector.
Africa's agribusiness sector is expected to reach $1 trillion by 2030, so there is certainly cause for optimism. Consumer demand for food in Africa is growing at an unprecedented rate. But what is fuelling this growth?
First, size matters. At a population of 1.2 billion people, Africa is currently the second most populous continent in the world, superseded only by Asia. According to United Nations projections, Africa's population could reach 2 billion by 2030 and 2.5 billion by 2050. This means that one in five consumers globally will be African.
Second, quality counts. Sustained GDP growth rates in several countries across the continent have translated into rising incomes for some segments of the population. According to the African Development Bank's African Economic Outlook Report, the middle-class population is expected is projected to reach 1.1 billion by 2060 which will make up 42% of the population. The average African middle-class consumer is becoming relatively more affluent, sophisticated and discerning in the food they choose to buy and eat. Concerns about price/quality trade-offs, convenience, nutritional content and food safety, amongst others, are central in their minds.
Third, concentration can be powerful. Although most growth poles are small to medium cities, megacities with populations of over 10 million inhabitants, such as Cairo, Lagos and Kinshasa, have gained increased prominence. These metropoles offer ripe opportunities for investment, as a result of the triad of high consumption, concentrated spending power, and agglomeration (i.e. lower and fixed distribution costs).
On the supply side, there is significant untapped potential. Over 60% of the world's uncultivated arable land is in Africa.
Policy makers recognize the huge opportunities these trends present and are making concerted efforts to create and maintain an enabling business environment to attract both local and foreign investors. The African Development Bank is at the forefront of this coalition of the "ready" to transform African agriculture.
Under its Feed Africa Strategy, the Bank is supporting its regional member countries to address both demand and supply side constraints along agricultural value chains. Through initiatives like the Technologies for African Agricultural Transformation (TAAT), the Bank is boosting historically low yields in priority commodities such as rice, maize and soybeans. In Sudan for example, the TAAT-supported heat-resistant wheat variety has increased wheat self-sufficiency from 24% in 2016 to 45% in the 2018-2019 farming season.
At the same time, Special Agro-Processing Zones (SAPZs) are attracting both hard and soft infrastructure and creating value addition to increased agricultural produce. Together with partners, including Korea-Exim Bank and the European Investment Bank, the African Development Bank has invested $120 million in SAPZs in Guinea, Ethiopia and Togo, which will significantly expand local agro-processing activities along numerous agricultural value chains.
Along with these key investments in Africa's agricultural value chains, the continent is starting to consolidate its wins. A case in point is regional integration, exemplified by the recent ratification of the African Continental Free Trade Area (AfCFTA), which has the potential to make Africa the largest free trade area in the world.
Agribusiness has already caught the eye of investors. Last year, it was one of the main attractions at the inaugural Africa Investment Forum conference, which is becoming the continent's premier marketplace for global and pan-African business leaders, and an innovator in accelerating deals.
Agriculture was one of the nine sectors that attracted investor interest at the 2018 Africa Investment Forum. The sector held its own against big hitters like financial services, infrastructure, energy, and ICT. One such transaction was the Ghana Cocoa Board (COCOBOD) deal in which $600 million loan financing was mobilized from the African Development Bank and other investors to boost annual production of cocoa beans from 880,000 tons to 1.5 million tons. Within the next three years, the project is also expected to promote growth in the domestic cocoa value chain by increasing processing capacity two-fold from 220,000 tons to 450,000 tons per annum.
Africa's expanding consumer base will undoubtedly lead to more spending on food and beverages on the continent. This should be enlightening for would-be investors in food processing and value addition ventures.
The front door to these opportunities is the Africa Investment Forum, scheduled for November 11-13 in Johannesburg, South Africa.
*Edward Mabaya, Principal Economist and Manager, respectively, in the Agribusiness Development Division of the African Development Bank.
Asian Reserve Managers Navigate Increasingly Complex Risks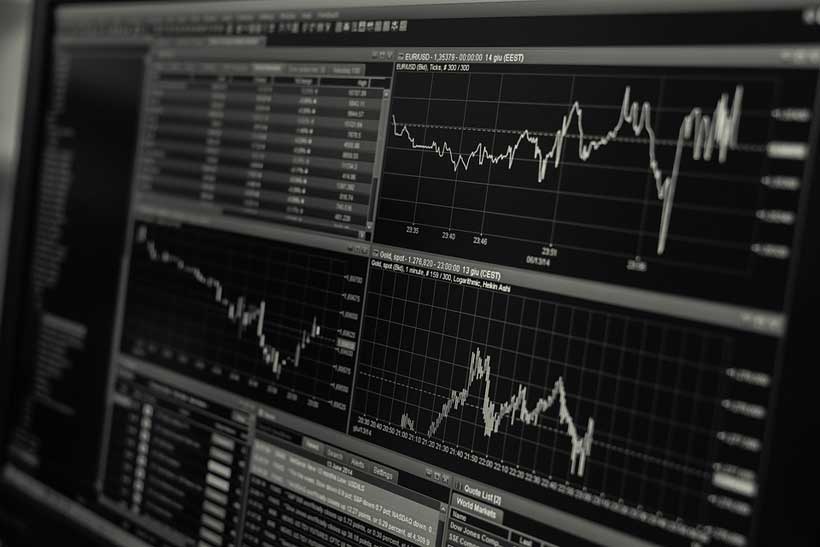 Reserve asset management in Asian economies is becoming more and more complex.
There has been a marked shift in the reserve currency asset markets over the last year. Central bankers in developed markets have moved from policy normalization to an easing bias mainly due to macro-economic risks. This has resulted in a downward trend in yield curves of traditional reserve assets, and some asset markets have even sunk deeper into negative yield territory. The stock of negative yielding debt has doubled globally to $17 trillion as of August 2019 from $8 trillion as of December 2018.
The US Treasury market is one the last remaining positive yielding traditional reserve asset markets. Given this environment, reserve managers have ventured into "riskier" asset classes, including equities, exchange traded funds, corporate credits, and commodities for greater diversification and expected returns.
In fact, gold as a reserve asset has regained popularity. According to IMF data, central banks held 34,000 tons of gold as of Q1 2019, making it the third largest reserve asset in the world.
The current environment is marked by economic uncertainty as the effects of deepening trade tensions between the United States and the People's Republic of China are being felt across Asia. Other risks—including the potential for a sharper slowdown in major advanced economies and rising geopolitical tensions in some other regions—have intensified investor anxiety and increased financial market volatility. This uncertainty has exacerbated the several challenges already faced by reserve asset managers in the previous years.
Foreign exchange reserves are a key component of the monetary and exchange rate policies in most countries. Developing economies have accumulated reserves at an impressive pace, after the global financial crisis of 2008 and 2009. Global holdings of reserves have grown at annualized rate of 4.8% since 2008 and now stand at $12.4 trillion. Asia has accounted for more than 55% of the total growth, mostly because of the trade dynamics in Asia and the importance policy makers place on reserve accumulation.
Traditionally, reserves are kept by emerging economies as a precautionary measure to build confidence in the currency, and as a stabilization mechanism against disorderly markets. However, reserve managers must now balance these with other motives as well. These include supporting the conduct of monetary policy; accumulating assets for intergenerational purposes; or influencing the exchange rate for export competitiveness.
Given the different motivations for holding reserves, the question of reserve adequacy and the associated cost of holding reserves assumes greater importance.
The growth of reserves has brought to the fore risk management issues like liquidity and concentration for the preservation of capital to be balanced with return considerations. Adequacy of reserves must be assessed against each objective and the portfolios segmented to address them.
Sovereign wealth funds, or SWFs, have grown as a structure to segment return objectives and provide the governance structure to achieve them. Globally, as of 2018, assets under management of SWFs have grown to $8 trillion. Governance standards around the management of SWFs have emerged as the Santiago principles set out a common global set of international standards regarding transparency, independence, and accountability for SWFs.
Reserve adequacy must consider assessments of developing risks through forward-looking scenario analysis. Such scenario analysis must consider the evolution of factors that drives reserve needs. However, each country is different. Advanced economies need different adequacy measures compared to emerging economies. The lessons from the global financial crisis has taught us that no country is immune from external or internal shocks. Reserves provide a valuable buffer in these stress events.
Reserve managers face a complex task in investing these resources. With emerging risks clouding the outlook for the global economy, balancing risks with return expectations and with the mandate to provide liquidity during market dislocations has become a more delicate predicament for them.
They must constantly monitor the operating environment as it can change quite dramatically in a short period of time with new challenges such as the emergence of new crytocurrencies. Challenges of reserve adequacy, asset concentration, and risk management will need to be assessed for sound and effective management of reserves. The role of reserve managers will assume even greater importance going forward.