De–dollarization of the BRICS
What might be behind the well-orchestrated attack on leaders of the BRICS countries?
Gold is one of the most fascinating of all rare metals. Throughout all history it has been given a special, at times sacred or spiritual value, since six thousand years ago when the Egyptian Pharoahs' tombs were filled with it to accompany the dead on their journey.
In times of world financial crisis as in the 1930's, gold is preferred by central banks and ordinary citizens as a store of value when paper money loses value.
We are approaching another of those times when the accumulated paper debt of the dollar system is debasing the worth of paper dollars. What's highly significant in this light is to see which central banks are buying all the gold they can get.
The dollar today is no longer backed by gold. That has been so since Nixon unilaterally abrogated the 1944 Bretton Woods Treaty and took the dollar off its statutory gold backing to float free in August, 1971. He did so at the insistence of then Under Treasury Secretary Paul Volcker and Volcker's patron, David Rockefeller at Chase Manhattan Bank.
Nixon took that desperate measure, simply said, because the Federal Reserve vaults of reserve gold were disappearing as France, Germany and other trading partners of the United States demanded gold in exchange for their accumulated trade dollars, as was allowed under the Bretton Woods rules.
Since 1971, with no gold backing it, other than the carefully-guarded fiction that the Fed still has the world's largest stock of gold reserve in its deep vaults, alleged by the Fed to exceed 8,000 tons, the fiat dollars in world circulation have expanded without limit.
This is the source of the Great Inflation the world economy has undergone over the past forty five years, as dollars in circulation have expanded exponentially by some 2,500% since 1970. The confidence in holding dollars, still the world's leading reserve currency, has been maintained by Washington through various tricks and deceptions.
After the oil shock of October, 1973 Secretary of State Henry Kissinger spoke of a "petrodollar." The dollar value was backed not by gold but by oil, everyone's oil.
The price of oil had been manipulated by Kissinger and others in 1973, as I detail in my Gods of Money book, to increase by 400% in a matter of months, forcing Germany, France, Latin America and much of the world to buy dollars.
Washington made certain as well in 1975, when Germany, Japan and other nations tried to buy OPEC oil in their own national currencies, that Saudi Arabia and OPEC countries would accept only dollars for their black gold, the oil.
Since September, 2014 the world dollar price of oil has collapsed. It has gone from levels of $103 a barrel down to close to $30 today. That's a collapse of 70% in demand for dollars for the world's largest commodity measured in dollars.
In this political and financial context, the central banks of Russia and China are buying gold for their central bank reserves at a fever pace.
Not only that, the Peoples' Bank of China recently announced it has abandoned its peg to the US dollar and diversify into a basket of currencies led by the Euro. However the moves of Russia and China central banks to gold are far more strategic.
Russia's heart of gold
While all eyes are on the oil price and the ruble to dollar rate, the Central Bank of Russia has quietly been buying huge volumes of gold over the past year.
In January, 2016, the latest data available, the Russian Central Bank again bought 22 tons of gold, around $800 million at current exchange rates, that, amidst US and EU financial sanctions and low oil prices. It was the eleventh month in a row they bought large gold volumes.
For 2015 Russia added a record 208 tons of gold to her reserves compared with 172 tons for 2014. Russia now has 1,437 tonnes of gold in reserve, the sixth largest of any nation according to the World Gold Council in London.
Only USA, Germany, Italy, France and China central banks hold a larger tonnage of gold reserves.
Notably also, the Russian central bank has been selling its holdings of US Treasury debt to buy the gold, de facto de-dollarizing, a sensible move as the dollar is waging de facto currency war against the ruble. (As of December, 2015, Russia held $92 billion in US Treasury Bonds down from $132 billion in January 2014.)
More significantly, after the Russian Central Bank Governor Elvira Nabiullina declared in May 2015 that she saw no need to buy all domestic gold production as the bank's gold needs could easily be satisfied on the open market internationally, something that would drain ruble reserves, there has been an apparent about face.
The Central Bank of Russia is now buying all domestic Russian gold output. Only after that is exhausted in terms of meeting their monthly targets does she import. Nabiullina stated recently, "We believe it is necessary in terms of creating additional financial cushion for the state in the face of such externaluncertainties."
That's very significant as Russia, whose central bank gold reserves were robbed during the Yeltsin years in the early 1990, has grown to become the world's second largest gold mining country after China. It's a major support to her gold mining industry and to the ruble.
China and Kazakhstan too
Only slightly smaller volumes of gold are being bought in past months by China. And a significant monthly addition to its gold reserve is being made as well by Kazakhstan.
For the past forty months, Kazakhstan, has been increasing its central bank gold reserves. Kazakhstan along with Russia is a member of the Eurasian Economic union along with Belarus, Armenia and Kyrgyzstan. Belarus has also been increasing its bullion reserves.
China bought another 17 tons of gold in January and will buy a total of another 215 tons this year, approximately equal to that of Russia. From August to January 2016 China added 101 tonnes of gold to its reserves.
Annual purchases of more than 200 tons by the PBOC would exceed the entire gold holdings of all but about 20 countries, according to the World Gold Council. China's central bank reserves of gold have risen 57% since 2009 acording to data the PBOC revealed in July, 2015.
Market watchers believe even that amount of gold in China's central bank vaults is being politically vastly understated so as not to cause alarm bells to ring too loud in Washington and London.
Kyrgyzsan, Russia and China are also members of the Shanghai Cooperation Organization.
These Eurasian countries are all of them part of China's mammoth One Belt, One Road Great Project, sometimes called the New Economic Silk Road project to criss-cross all Eurasia with networks of high-speed rails and to develop major new ports in the region to change the economic map of Eurasia.
Last year China announced it was mapping the rail lines of the Silk Road to enable the Central Asian and Russian gold reserves now lacking infrastructure for development to become economically attractive to those countries.
The currencies of Russia, China and other Eurasian countries are moving to become as "good as gold," a term applied to the US dollar some six decades ago.
The fact that Russia also has an extremely low debt-to-GDP ratio of some 18% compared to 103% for USA and that of the EU Eurozone countries of 94%, of Japan more than 200% of GDP, is a fact that Western rating agencies engaged in the US Treasury's financial warfare against the Russian Federation conveniently ignore.
Russia has a far more healthy economy than most of the West that is declaring her a failed state.
New economic strategy of Armenia: What it offers and misses
Karabakh clan or Kocharyan and Sargsyan governments were able to protect itself from domestic pressure using victory in war in Nagorno-Karabakh and control over it as a source of legitimization. With this strategy they were able to eliminate people's discontent on economic and social problems.
According to 2016 data Armenia's annual emigration rate was 4-5% of the whole population which were the highest in the world. Average monthly pension at the time was $90 and 20% of children under five years had health problems because of undernourishment (Opendemocracy, 2016). Along with these problems illegalities and high level of corruption made economic condition in the country even worst.
However, after the "Four-Day War" in 2016 in which Azerbaijan was able to return some strategic heights along the front, legitimacy of Sargsyan government came under the question. According to Armenian side during the war their military's casualties reached 64 military servicemen, 13 reservists and more than 120 wounded (civilnet.am, 2 April). The obvious superiority of Azerbaijan army in the war de-stabilized political situation in Armenia forming base for "Velvet revolution" of 2018 that lead to change in government.
With the existence of escalated security concerns and constitutional change in 2015, that had to allow Sargsyan to serve as Prime Minister in the new system, population did not tolerated socio-economic problems any more and went to streets to carry out the coup ( hir.harvard.edu, 2018).
Despite good economic development indicators in 2017 (7.5% growth of GDP) Armenia still had high unemployment and undernourishment rates which was the result of high inequality (hkdepo.am, 2018). Along with political issues these significant social-economic problems also played important role in "Velvet revolution".
After coming to power in order to solve economic problems Pashinyan's new government introduced "revolutionary economic program" and adopted by Parliament in February of 2019without support of two opposition parties. Armenian government plans to eliminate extreme poverty by 2023, to increase exports to 43-45% of GDP by 2024 and achieve economic growth at a rate of at least 5% annually(jam-news.net, February 15).
One of the provisions of the document was dedicated to formation of fair, transparent and free business environment. It this provision it was mentioned that one of the key factors impeding economic development is the existence of unfairness and impunity of a privileged class.
Program also puts high responsibility on Armenian citizens as the in discussions of the program Pashinyan declared that effectiveness of this program will depend on how citizens will respond to our call and how many will take advantage of new of opportunities that the revolutionary program proposes (eurasianet.org, February 15).
Despite purpose of revolutionize the economy addressing main economic problems document faced high criticism from different Armenian experts, politicians and activists. Most people criticize the document for not having concrete structure and steps and not outlining mechanisms and sufficient timelines to achieve proposed targets. During the parliament discussions some opposition politicians said that "Abstract concepts do not make an economic revolution" and citizens expect concrete actions which require political will, resistance, and knowledge (oc-media.org, March 2).
Another important criticism is about the approach of the government to put responsibility on citizens. It seems controversial that the people that fought for and elected new government will be responsible if the economic plan will not succeed. In the society where for many years responsibility of economic development and social security was mainly on the hands of government it is difficult to quickly adapt to new call of government. It is hard to imagine that without taking intermediate steps for making society and economic players ready for taking this responsibility the new economic plan will succeed.
New economic strategy also fails to address some of the main obstacles that businesses face in the country. First of all, high taxes prevents small businesses to operate efficiently and to compete with big businesses. Not coincidentally, during the parliament discussions of new economic strategy prime minister of Armenia asked businesses to print cash receipts in order to prevent formation of shadow economy (Arka.am, June 6). If all cash receipts will be printed then it will left most of small businesses without substantial earnings damaging business environment. It is better to decrease taxes before asking and expecting businesses to print receipts for all transactions.
Second unaddressed obstacle for businesses in Armenia is high interest rates of loans that play important role in financing businesses. Without providing necessary financial availability for small businesses it is meaningless to discuss any favorable business environment.
Taking in account that big businesses mostly belonged to Armenian oligarchs which have the opportunity to easily avoid high tax payments using their political power and are capable to pay loans with high interest rates new economic strategy mostly favors them (azatutyun.am, 2018). And within the existence of political problems in the country that threatens power of new government it is not realistic that government will go against these big businesses at least in short term.
Therefore, targets and directions determined in new "revolutionary economic program" are exaggerated and mostly serves for maintaining political stability in short term. If it will not meet expectations and determined targets in medium term it will create social discontent increasing pressure on new government. As the economic problems were one of the main drivers of "Velvet revolution" the effectiveness of new economic plan will play important role in securing political power of new government.
Are alpha dreamers changing the world?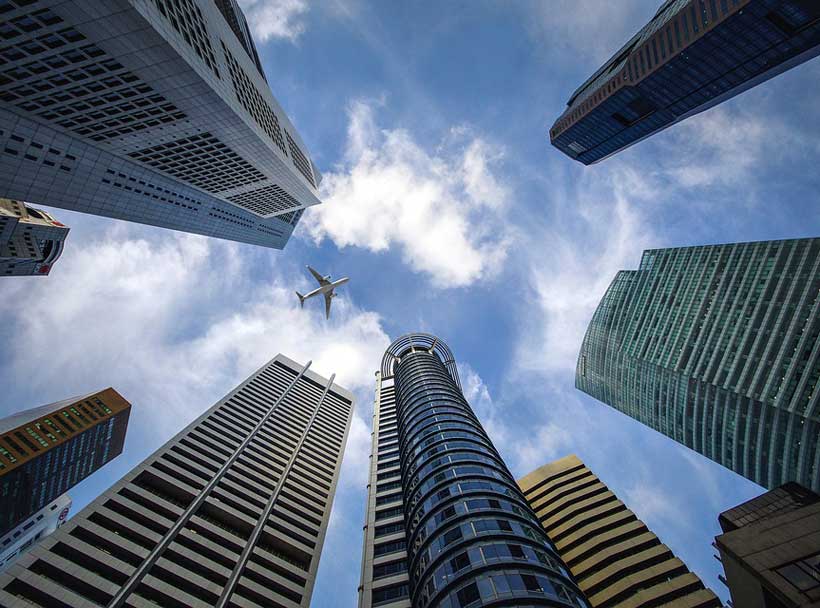 The world of diplomacy needs very special skills to listen and understand the silent messages from the alpha dreamers. Today, a common person on any street of the world is very often more knowledgeable on grassroots issues and truth than their own governments; constant access to live information with accuracy deciphering truth from fakery is a new live and constant training for the new global-age generations Therefore, these well-connected five billion people of the world become alpha-dreamers. . This global interaction is superfast, free, live, and interactive and 24x7x365 global. This is 'alpha dreamer's university'. They are very capable of dreaming a better future, because they are willing to listen, discuss, improve and solve problems for humankind via collaborative synthesizim they are the largest body ever assembled in the history of mankind.
Only after crossing over the horizon, you may see the real new world, embrace diversity and accept collaboration and engage with grassroots prosperity
These dreamers are young and old, big or small; they represent us all. They are from different genders, races, cultures, nationalities and whether rich or poor, employed or unemployed, BUT they are all asking questions about grassroots prosperity. Surrounded by deep silence of the local powers they are asking for intelligent debates. They are creating new survival strategies and aggressively chasing the truth. They will dream of a better future, they know a bit more about each other, because never before has there ever existed such a large global mindshare. They are the world's largest group of constantly connected; they are a silent mindshare and the silent voice of our future. Inaudible still to media and political leadership and they will be the most powerful influencers as the global age takes over. After two millenniums, it is time for the Third Millennia to dream better and create better realities.
Dreams lay the foundations for upcoming realities.
Dreams and decisions with execution become realities.
Dreamers with imaginations develop vision and ideas.
Dreamers see things that others miss.
Looking at today's realities, how far will our civilization go when citizens have unlimited printed money to feel rich, a gun to play mighty, drugs to play zombie, and where perpetual chaos of bigotry is accepted as high-society fashionable living and dogmatic culture as new intellectualism.
Alpha dreamers can find better solutions and will build better sustainable models in order for the world to survive. They have two options; either just survive or emerge with commitment to build a better world. How will all this unfold?
The future of humankind is mental-power driven as muscle-power which will be transferred to machines and technology and as we advance, mental-power will be forced to improve and invent a new higher class of performance while muscle-power will be encouraged to be left for health improvement of the mental-power and overall body, machines will turn into robots and technology into constantly live virtual globally connected landscape.
Every person on earth has mental powers; simply trained by society and culture to not use them, forced to follow a special close and safe agenda-centric curriculum designed to make us deaf and blind with Babble, because mankind's progress repeatedly rejected over quick gains and special interests.
We must learn to unlearn; we must learn to relearn, all in order to see with our minds and not just with our eyes; we must relearn to hear with our consciousness and not just with ears, and not laugh at the world as an obscene-comedy act but embrace it with our hearts and smile with our brains because its natural beauty and harmony will guide us.
The future is all about letting our ideas fly in cathedrals of our own conscious imagination where unlimited knowledge is only a click away, and unlimited global access to five billion Alpha dreamers making pathways to better prosperity surrounds us. The future is what we make of it today, while the rest is just fake news and fake agendas.
Dreamers can see this
The mind has proven its travel throughout mankind, from caves to Mars.
The journey of mind; a tireless, ageless, wanderer, mind is our number one and most precious asset in the world, and never let anybody tell you differently. Realization and mastery of our own craft will allow adventurous travels of our mind and enable it to cross the new global shifts towards new horizons, where a brighter and greener world waits for us. This journey will only be possible if our mind is our friend and ready to travel. Remember, the new world no longer needs our body to sit on chairs, elbows to lean on desks, eyes to watch the clock or fingers to type. Now, all is needed is our mind. What are needed now are smart global age friendly minds, to wander and roam. Create a better tomorrow.
Let's ask some more difficult questions, let's look at the big picture in precise details so other issues will all become clearer.
Four Enlightenments:
Self-Discovery; close your eyes and discover your hidden talents, create supreme performance and become a global age thinker. This will lead to;
Enterprising Journeys; open your eyes and study the global age and indulge at the enterprise level, build and create massive growth. Do something phenomenal. This will lead to;
Grassroots Prosperity; open your mind and lead by example, deploy and create grassroots prosperity, improve surroundings, help teams, share knowledge and create extreme value. This will lead to;
National Mobilization; open your heart and share your authoritative command and knowledge, mobilize and help your own nation and make sure it is moving in the right direction, assist in boosting the national economy. A better future arrives.
Super-power-nations now balanced against with micro-power-nations
When Super power nations start losing their powers to fix the entire world, micro power nations can start contributing to mankind problems. Success is not the overly hedged fake economy rather global harmony, diversity and human development. Can nations ever ignore the hidden talents of their citizenry? Can leadership ever fail to demonstrate their superior skills to help and mobilizes small and medium size business across the nation? Can political agenda ever fail to prioritize continuous self-learning as a way to foster occupational superiority for the nation?
Stop trade-wars and start skills-wars
Trade-wars are mostly failures and proof of poor quality exportability, but skills-wars create superior edge of exportability creating local grassroots prosperity. Nations should avoid declaring trade-wars on other countries and rather first look inside and declare internal skills-wars on their own working-citizenry to improve their performance and capability to stand up to global age trading challenges. In the race of exportability performance, today, no nation can escape internal skills-wars, either compete to win with superior skills and quality or just stay quiet. So, what are the new challenges and what's holding back? On how to transform large scale working-citizenry to stand up to global productivity and competency standards Expothon is setting up series of national debates in selected regions to revive local midsize economies and bring national mobilization of entrepreneurialism as a new global standard.
Art of Incompetency:
In a hyper-accelerated world, understanding incompetency of working masses is an art; identification of this critical void is a new science, mobilization of citizenry to regain new skills is courage and bold national debates to openly face these challenges is global-age leadership. This reality is also about those hidden crossroads; where universities of the world failed the students, ask millions of indebted MBAs, this is where government bureaucracies failed the citizenry, ask billions of taxpayers, and this is where conflict-centric agenda stripped naked the global populace of any intelligent dialogue and this is also where divisive politics and populace thinking are finding fertile grounds. Every minute of the day, around the clock, on the main-streets of the world streaming live to billions are such failed procedures and outdated processes are now the daily topics. Nations must embrace internal skills-wars otherwise they may not be able to handle their own restless citizenry.
Smart nations are awakening. The silent majority is talking, and here assisting them expediently giving them the global-age skills and lifelong learning will enable them to build their own respectable future. The other option is to simply wait for an unfathomable chaos of the restless citizenry.
Advanced Study, available on Google
"Collaborative Synthesizim"- how collaboration will defeat seek and destroy mentality?
"Alpha Dreamers" – how five billion connected dreamers will change the world?
"Technocalamity" – how free technologies will drown standstill enterprises?
"Micro-power Nations" – how will they outsmart super-power-nations on exportability?
"Population-Rich-Nations" – how will they take over established knowledge-rich nations?
State Capitalism: Fortune 500 and Chinese Companies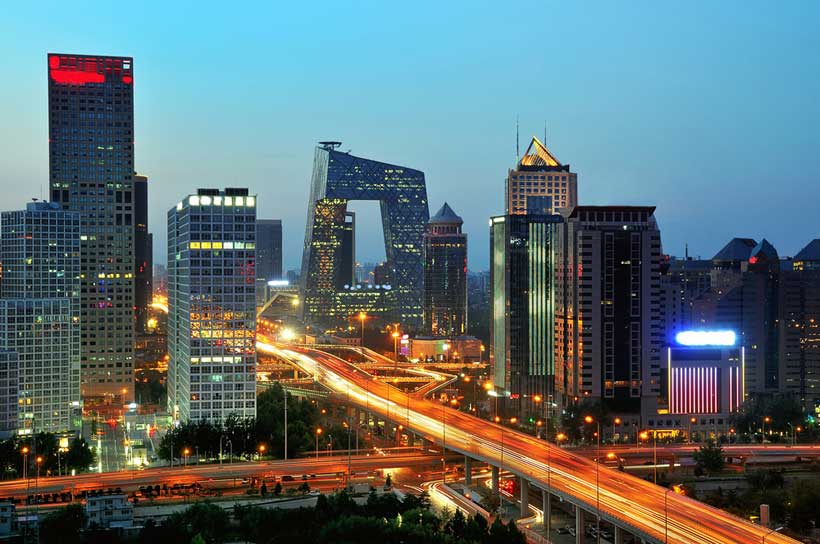 Authors: Tridivesh Singh Maini and Mahitha Lingala*
Fortune Magazine's Global 500 list is noteworthy. For the first time, the number of Chinese companies in the list (119) nearly equals that of the US (121). If one were to add companies from Taiwan (10), the number of Chinese companies (129) comfortably surpasses that of China.
It would be pertinent to point out however, that the revenue of Chinese companies counts for a little over 25% (25.6%) of the 500 companies as opposed to that of the US which accounts for 28.8%.
In the top 5, there are three Chinese companies (all state owned); Sinopec group (ranked number 2), China National Petroleum (ranked number 4) and State Grid ranked number 5). The percentage of State Owned Enterprises in the list has risen from last year (over 80% in 2019 from 76.3% last year).
A number of Chinese banks like the Industrial and Commercial bank of China, followed by China Construction Bank, Agricultural Bank of China were also on the list.
This list, once again reiterates the point, that China's growth has been largely propelled by a model of 'State Capitalism', where state run enterprises have helped China increase its clout globally.
In recent years however, a large number of private enterprises have also emerged like Ali Baba, Huawei, Xiaomi, Oppo, Dashang Group, Ping An and legend holdings have emerged.
Ping An which is a tech giant as well which feeds its data algorithms with data harvested from its close to 200 million customers stood at the 29th place on the list with an annual revenue of $163.5 Billion.Huawei telecom jumped 11 spots from last year and was at 61st place,with revenue estimated at$ 109.03 Billion.Ali Baba witnessed fastest growth jumping 118 spots and was ranked at 182.
State Capitalism vs the model of liberal democracies
State Capitalism has been one of China's major successes, because the Chinese government has no ambiguity in backing mega projects of its enterprises overseas like Twyford factory in the Kenyan Capital, Sunshine group's mining activities in Tanzania, and many more infrastructural projects in the African Continent and other parts of the world. One of the most important investments is that of the Chinese Export-Import Bank provided 85 percent of the funding for the $475 million Addis Ababa Light Rail.
It would be important to point out, that even private companies, a prominent example being Huawei, are not free from Chinese interference. Australia has banned Huawei from rolling out 5G network. Trump who has dubbed Huawei as a national security threat had imposed a 'government blacklist'. Recently, while trying to relax some of the restrictions, the US did state that Huawei was still on the entity list and would need a US government license to buy American technology.
Economic growth in democracies on the other hand is not solely dependent upon state enterprises. The number 1 company on the Fortune 500 list is Walmart. If one were to look at the case of Indian companies which are there on the list, there are two private sector companies while the rest are PSU's. While Reliance is ranked at 99. Oil & Natural Gas Corp (ONGC) a PSU ranks 160, State Bank of India (SBI), Tata Motors, Bharat Petroleum Corp Ltd (BPCL) ranked 275 and Rajesh Exports a private sector company is ranked at 495.
How Chinese companies are benefitting from BRI
A number of Chinese companies (a prominent example being shipping giant COSCO) are seeking to benefit through the Belt and Road Initiative (BRI) .
Beijing has injected massive amounts of capital into Chinese public financial institutions, which make borrowing costs very low as their bonds are treated like Chinese government debt, allowing them to lend cheaply to Chinese companies working on BRI projects. This enables the Chinese companies to outbid their counterparts to due to the inexpensive availability of funds. China's state owned enterprises that suffered a drought for a while, due to the slowing of the domestic market, are getting a push due to BRI as they are now investing in over-sees infrastructural projects. Most of the BRI initiatives have thus far been implemented by Chinese Companies. Right now, 89% of BRI projects have been implemented by Chinese companies, with the main beneficiaries being construction and infrastructure sector companies.
Another Chinese Industry to gain from BRI, is the tech export industry. For example , Haier Electronics which is a Chinese appliance manufacturer has built six industrial parks in BRI countries.
Projects that initially started as merely China funded projects, they were later on leased or taken over by Chinese Companies, one such project is the Hambantota port. The port was built with 85% funding from the EXIM Bank of China, but in 2016, 80% of it was leased to a Chinese company called China Merchants Ports holding company (CMPort) for debt for equity swap.
Indo-Pacific and private sector
While US, Japan, India and Australia have been speaking about an alternative vision to the BRI , through the FOIP (Free and Open Indo Pacific). One of the distinguishing factors of the FOIP can be greater participation by Private players from these countries in connectivity and infrastructure projects.
The Trump administration has been supporting a greater role for the private sector in FOIP related connectivity initiatives.
Commenting on US involvement in the Indo-Pacific, US Secretary of State Mike Pompeo had stated:'….. We want these to be commercially available projects led by the American private sector in a way that benefits the entire region and the world,"
The US Secretary of State during an address at the US Chamber of Commerce while outlining the US vision for the Indo-Pacific (which included 113 Million USD for areas such as Digital Economy, Energy and Infrastructure as well as ) while highlighting the important role of the private sector in the Indo-Pacific stated that US private companies.
The BUILD (Better Utilization of Investment leading to Development) act which received bipartisan support in the US Senate as well as House of Representatives, has helped in creating a new agency the U.S. International Development Finance Corporation (USIDFC) to replace the earlier Overseas Private Investment Corporation (Corporation) which encouraged private companies to invest in Africa. USIDFC is different in a number of ways first its budget is 60 Billion USD as opposed to the earlier 29 Billion allocated for OPIC. Second, it can make deals and provide loans in local currency which makes it more attractive.
Conclusion
The Fortune 500 list brings to the fore many points, one of them being that liberal democracies such as US, Japan, Australia and India, need to come up with an alternative model to that of China's State Capitalism. While the FOIP has lacked clarity, one area where it can improve is to come up with clear aims and objectives beyond countering China (the BUILD act is a positive step in this direction). This will also help counter ambiguity surrounding the versions of Japan and US's FOIP versions. A first step could be roping in private players from US, Japan, India and Australia into infrastructural and connectivity projects and not merely depending on governments.
*Mahitha Lingala is a student at The Jindal School of International Affairs, OP Jindal Global University, Sonipat, India